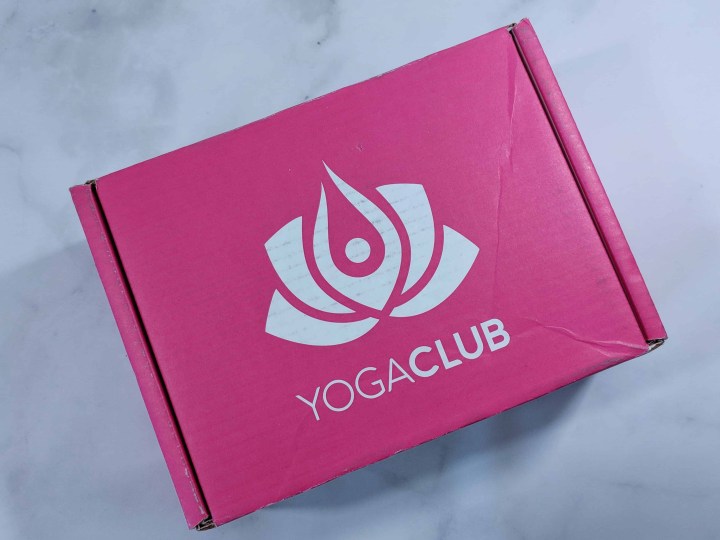 YogaClub is a monthly yoga clothing and apparel subscription box curated based on your preferences. They send brand name clothes, but at a fraction of the retail prices! Upon sign up, there's a fun style quiz that subscribers can use to tell them about your style preferences. Shipping is $6.95 to USA and $9.95 to Canada, Alaska & Hawaii.
Updates: The MANTRA and the KARMA boxes has been discontinued. They are also shipping to the UK now, the prices are:
Guru Monthly for $79
Guru Seasonal (delivered every three months) for $89
This review is for the GURU box.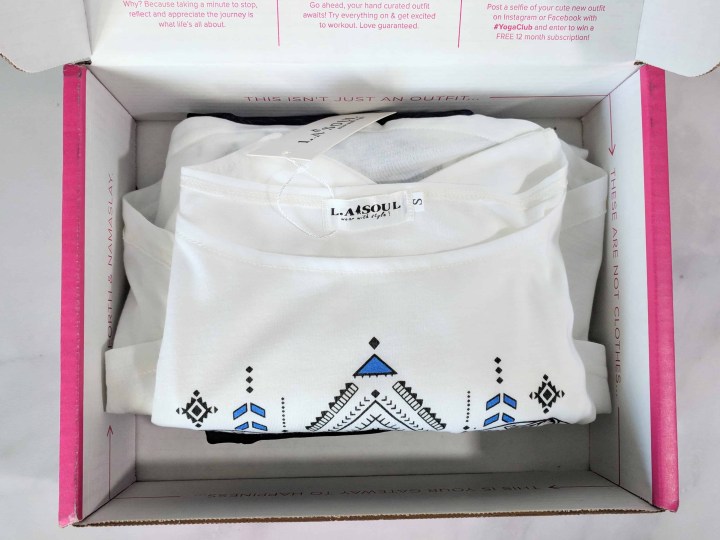 DEAL: Save 25% on your first box. Use coupon code HELLOSUB.
Yoga Club now have services to make exchanges on your items, and there's even a community for Canadian subscribers!
Everything was nicely wrapped in the box. This month, I changed my profile to get brighter colors. Well, it didn't work out. But I love blue, so it's all fine.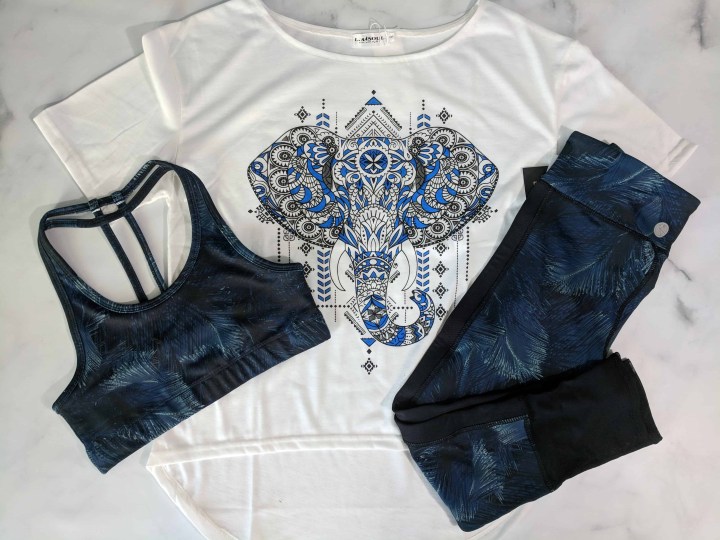 This month, I've received a navy blue bra and 3/4 leggings from Thread for Thoughts and a cute t-shirt from L.A Soul.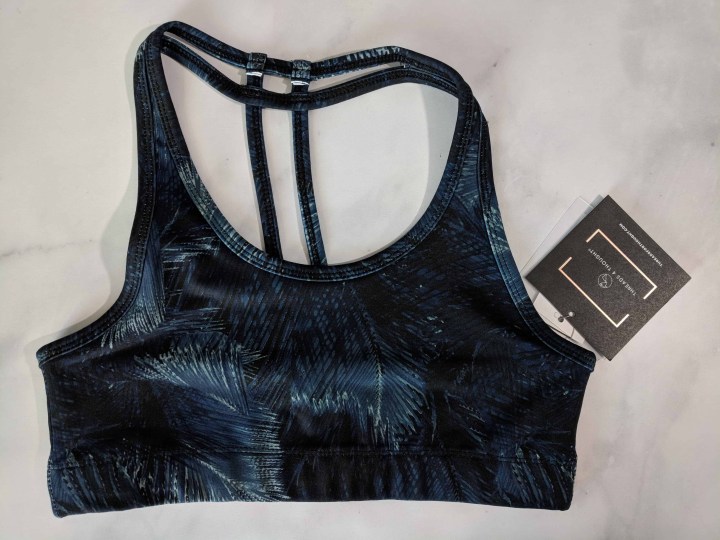 Malana Sports Bra by Thread for Thoughts. Made with wicking material that stretches with your body, this bra is super soft! I love the fun design. It's on the thicker side, and single lined with no pocket for removable cup. The lack of extra layer wasn't a problem on this specific bra and for me, it's a good sports bra for higher impact sports. I was actually surprised to receive this bra as I received the exact same design (but in a white and light blue pattern) in my March's box. I still really like it though.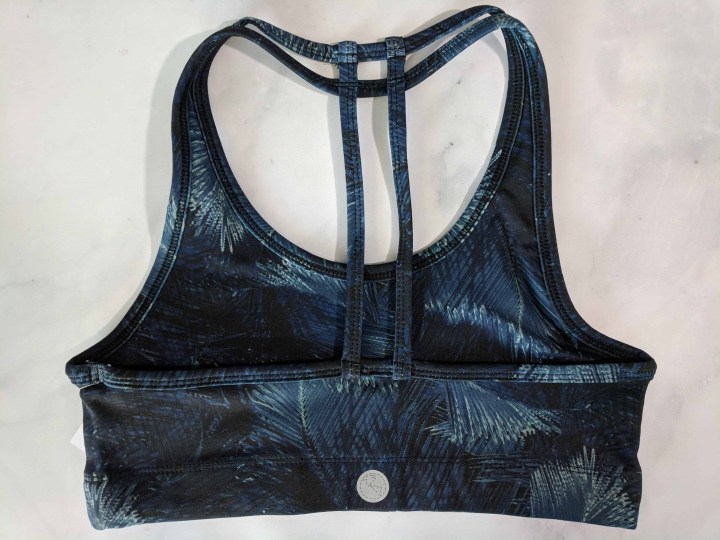 The back goes right up to the neck but is still really comfortable.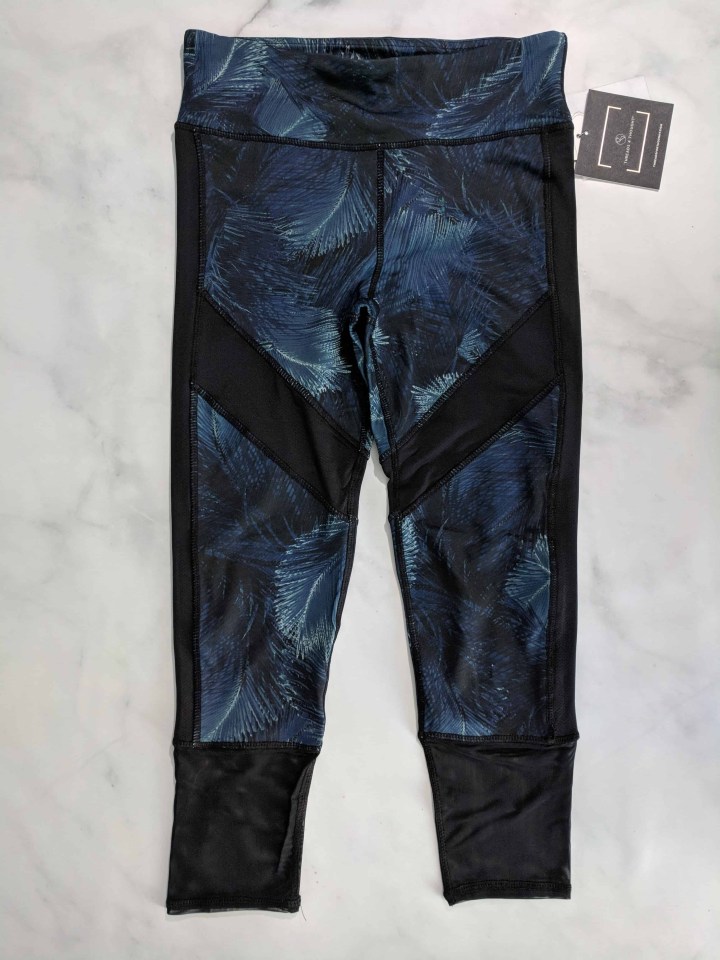 Bellatrix Legging by Thread for Thoughts. A fun modern design with lots of mesh and panels.
The bottom is made of soft mesh and it does not irritate the skin.
The other panels are made with a very soft breathable material.
Although this outfit is quite comfortable and I tried it on a couple of runs, the pants are not squat proof!
It's my second time getting a matching outfit in my Yoga Club, and I'm still not sure if I prefer this to an outfit that goes well together if that makes sense. My other thing is that this outfit was in my May box, and based on my profile, I was hoping for something lighter, brighter, not dark blue.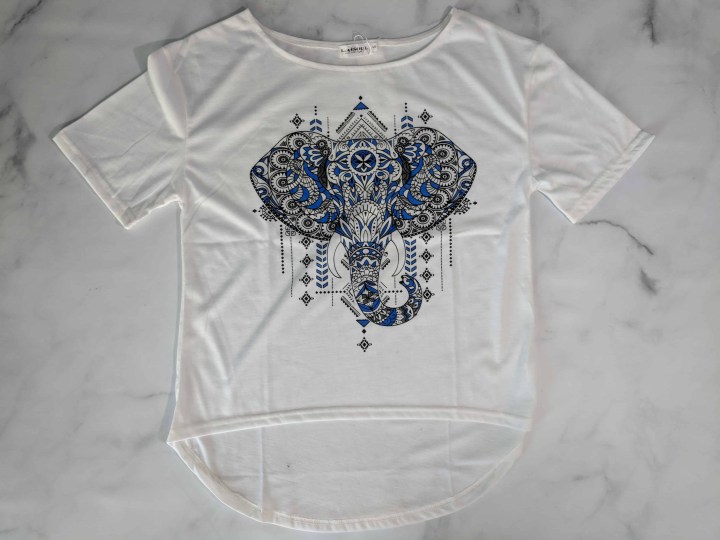 Elephant T-Shirt from LA soul. A cute top made with a blend of cotton and polyester, it felt heavy and not that breathable. Actually, I started sweating right away when wearing it.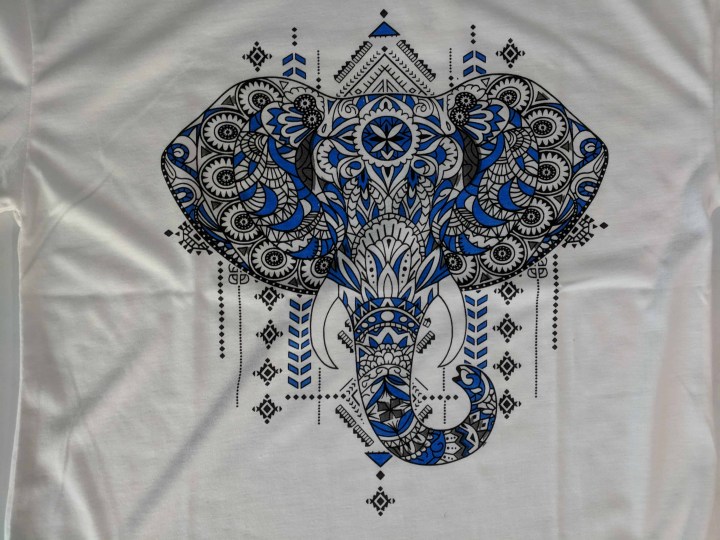 The design is super cute though.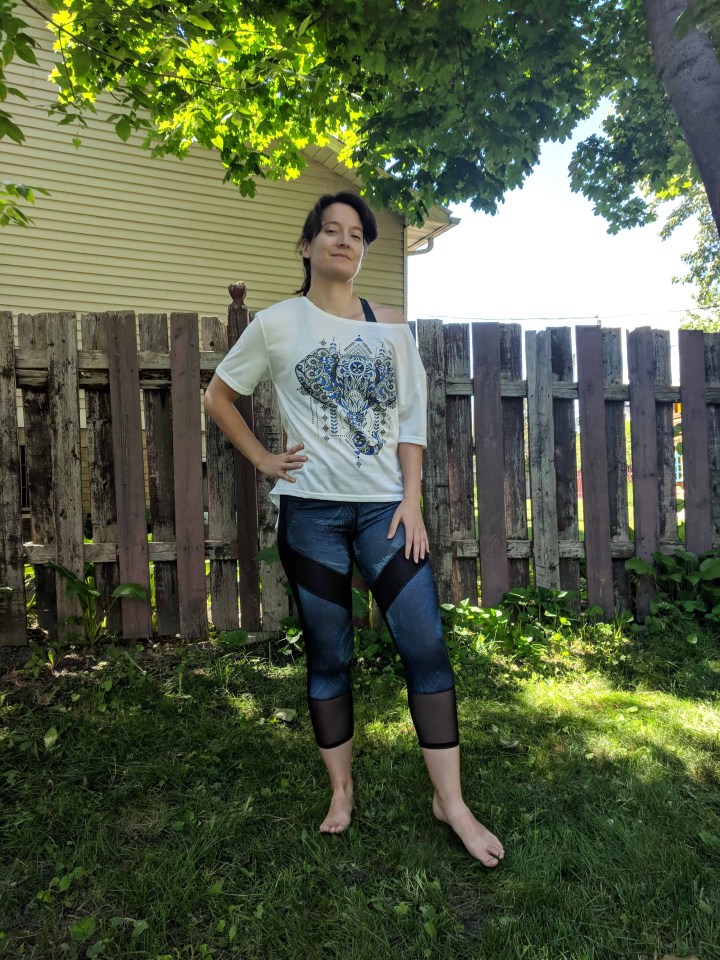 The neckline is wide, so it ends up being an off-the-shoulder kind of shirt (I don't mind, I like it!)
And it's longer in the back. I would not wear this shirt for a workout, but it's lovely to cover up to go from a class to other activities.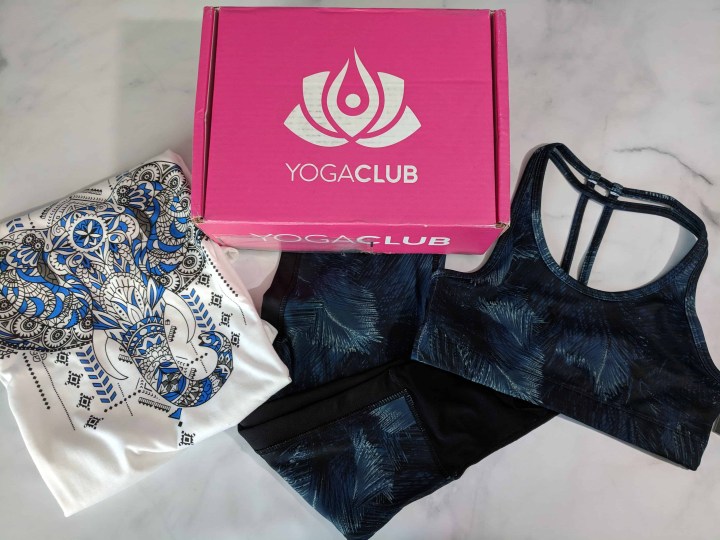 I would have loved this outfit if I had gotten it in April instead of May, as it feels just a bit too dark and heavy for the summer. Even though I already received the exact same bra in a different pattern in a previous month, I still love it as it is one of my go-to bra for a run. Overall, a nice box with a lovely high-quality outfit.
If you know of a brand that doesn't fit you or that you don't want, a style that you prefer, or any other thing you want to let them know, you can send them an email and they will make a note to your account. And if you want to change your subscription or the schedule (instead of monthly, you want the box quarterly), you just need to send them a message through your account and they will make the arrangements as soon as possible.
Have you tried YogaClub? What do you think of this month's personalized selection?