Wohven is a monthly t-shirt subscription service that sends you premium quality t-shirts at a fraction of the retail price.
The blank t-shirt subscription starts at just $9 a month and you can choose one of 12 colors (charcoal, light gray, navy, black, white, royal, brown, red, pewter, olive, mint, cardinal, or midnight) or let them surprise you. For $10 a month, they will make your t-shirt a v-neck (same color choices but no olive, mint, cardinal, or midnight) and for $12 a month, they will send you a graphic tee every month ($14 for a graphic v-neck). Go up to a long-sleeve graphic tee for $18 per month. Sizes range from small to XXL.
This is a review of the $13 per month graphic tee option.
The shirt comes in a white plastic mailer with the Wohven logo in the middle and a quote at the bottom. Indeed, simple looks good!
Everything inside my package!
This month's featured shirt from Wohven is a round neck tee with a light green color. It comes with a very simple design, placed at the left side of the chest.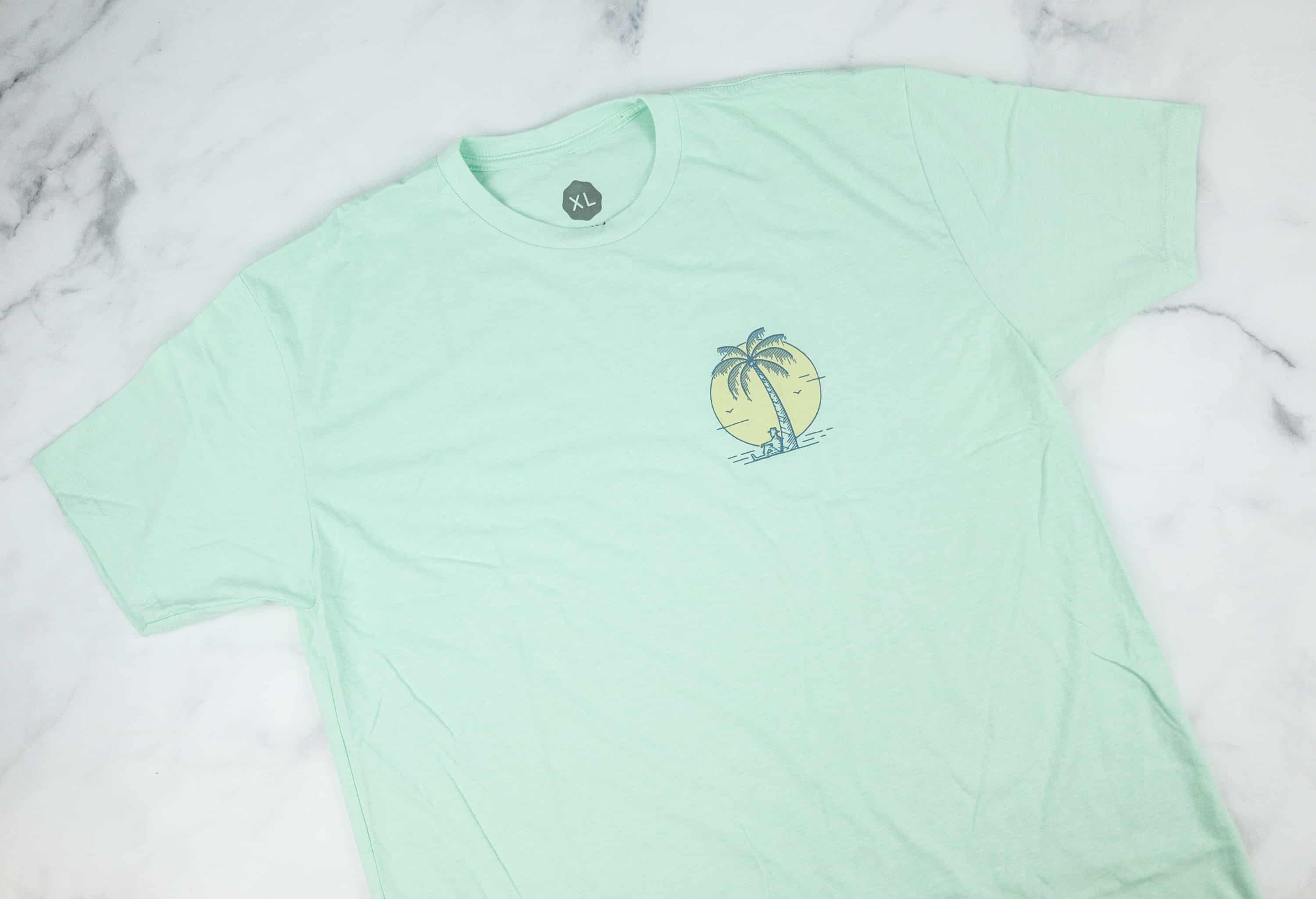 The shirt provides a perfect fit to the body, as it follows the shape of the wearer while giving ample space for the skin to breathe. It is so soft, light and comfortable to wear, so ideal for summer.
Here's a closer look at the print! It features a person resting under a tree on a sunset. I love the overall laid-back vibe of this shirt!
If you love simple designs and premium quality shirts like me, then this is the tee subscription for you. Wohven is just $13 per month, lower than the retail price of the shirts they offer. It's a great way of adding some better than basic tees to your wardrobe. With the item's quality and the convenience of its service, Wohven's monthly shirt subscription is definitely a win for me! And if you don't want the graphic, the subscription is just $9 per month!
What do you think of Wohven?