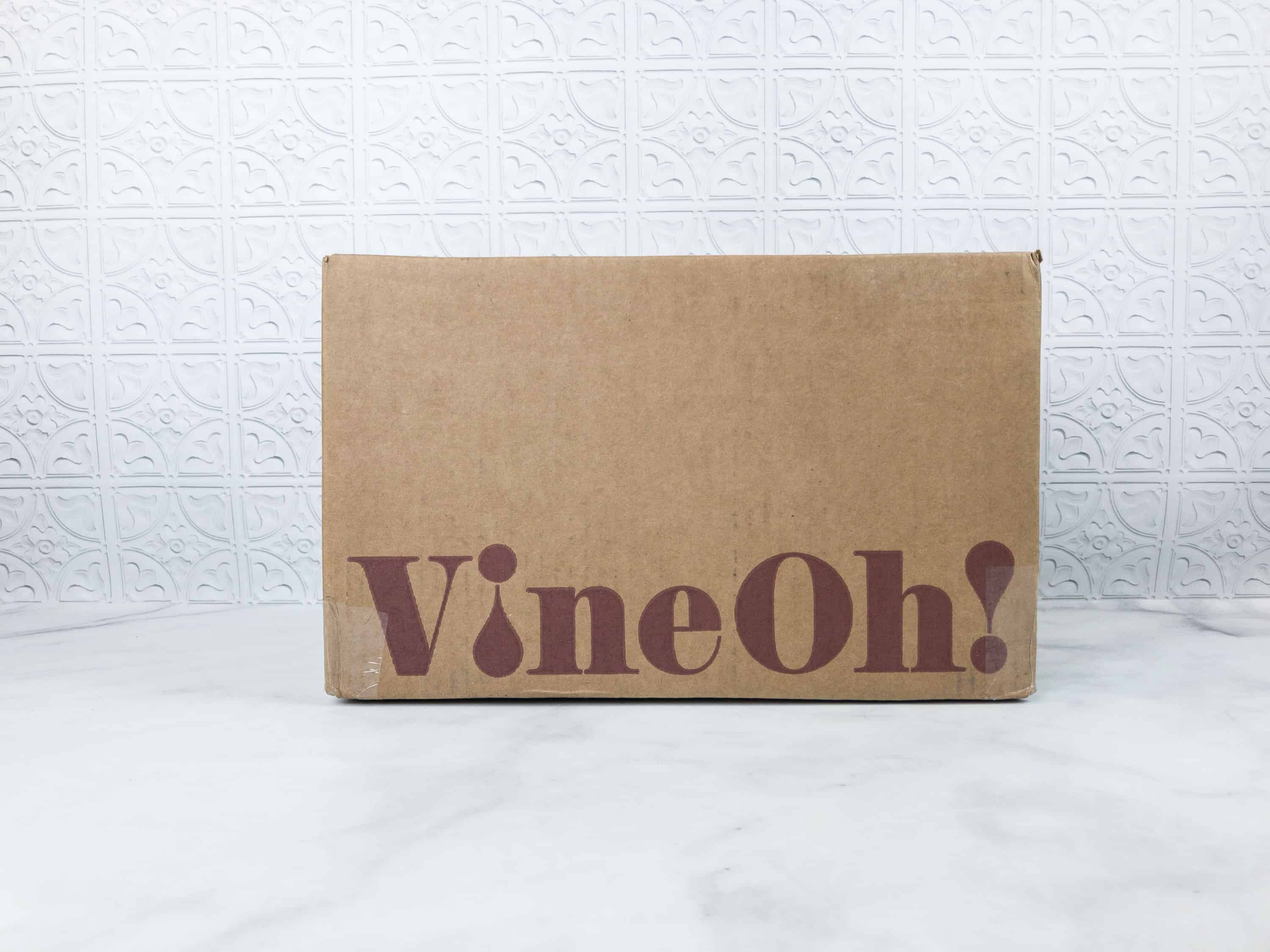 Vine Oh! is a new quarterly subscription box and one of the first wine subscription boxes to include lifestyle items for women. Each seasonal box will include 2 bottles of wine (either whites, reds or both), plus full-size items that are fun, rejuvenating and delicious. Every box will have a retail value of $120 or more!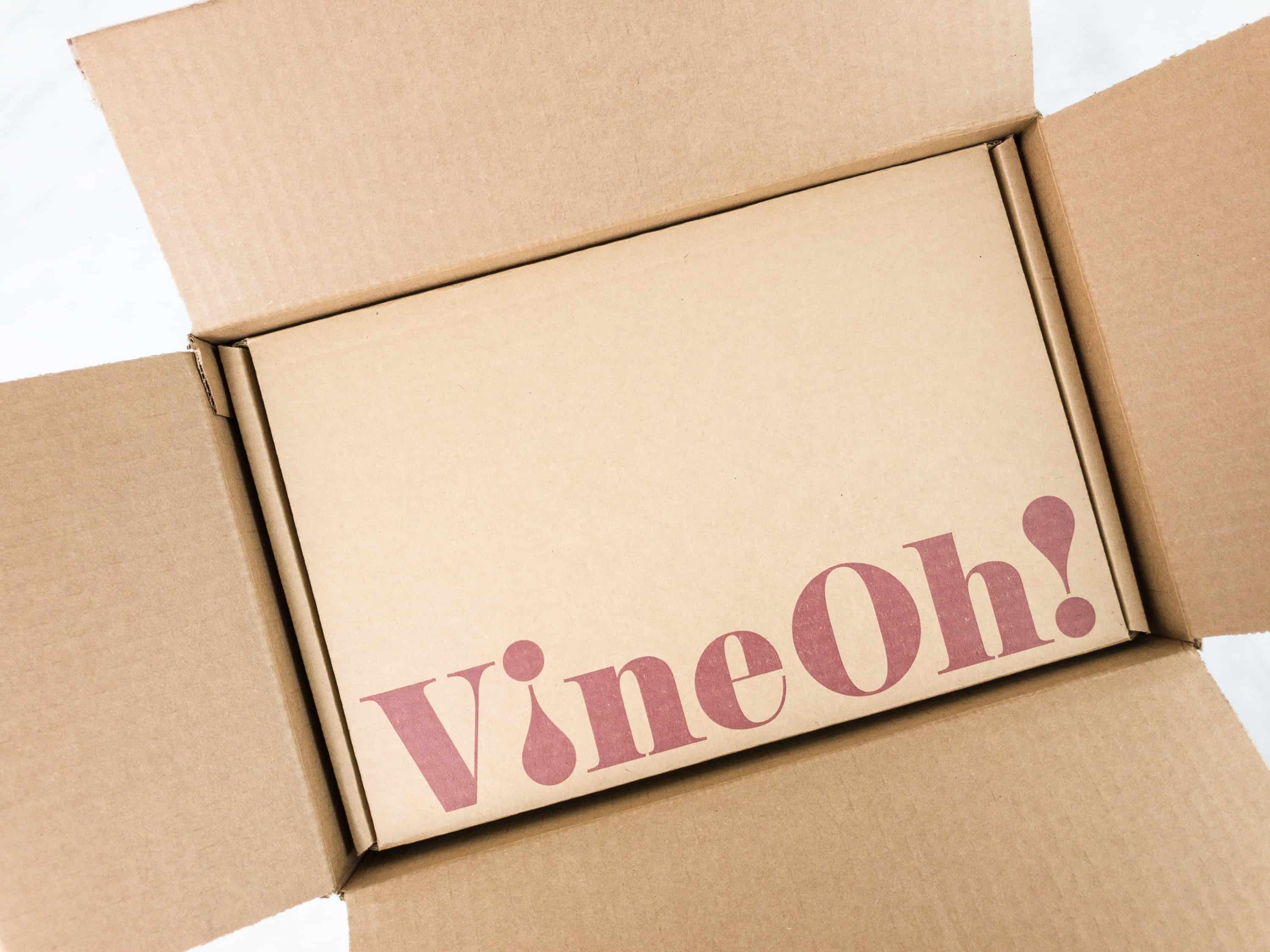 The large outer box comes with a smaller box inside, while the inner box holds the lifestyle goodies.
DEAL: Use HELLOWINE to save $10 Off + free shipping on your order.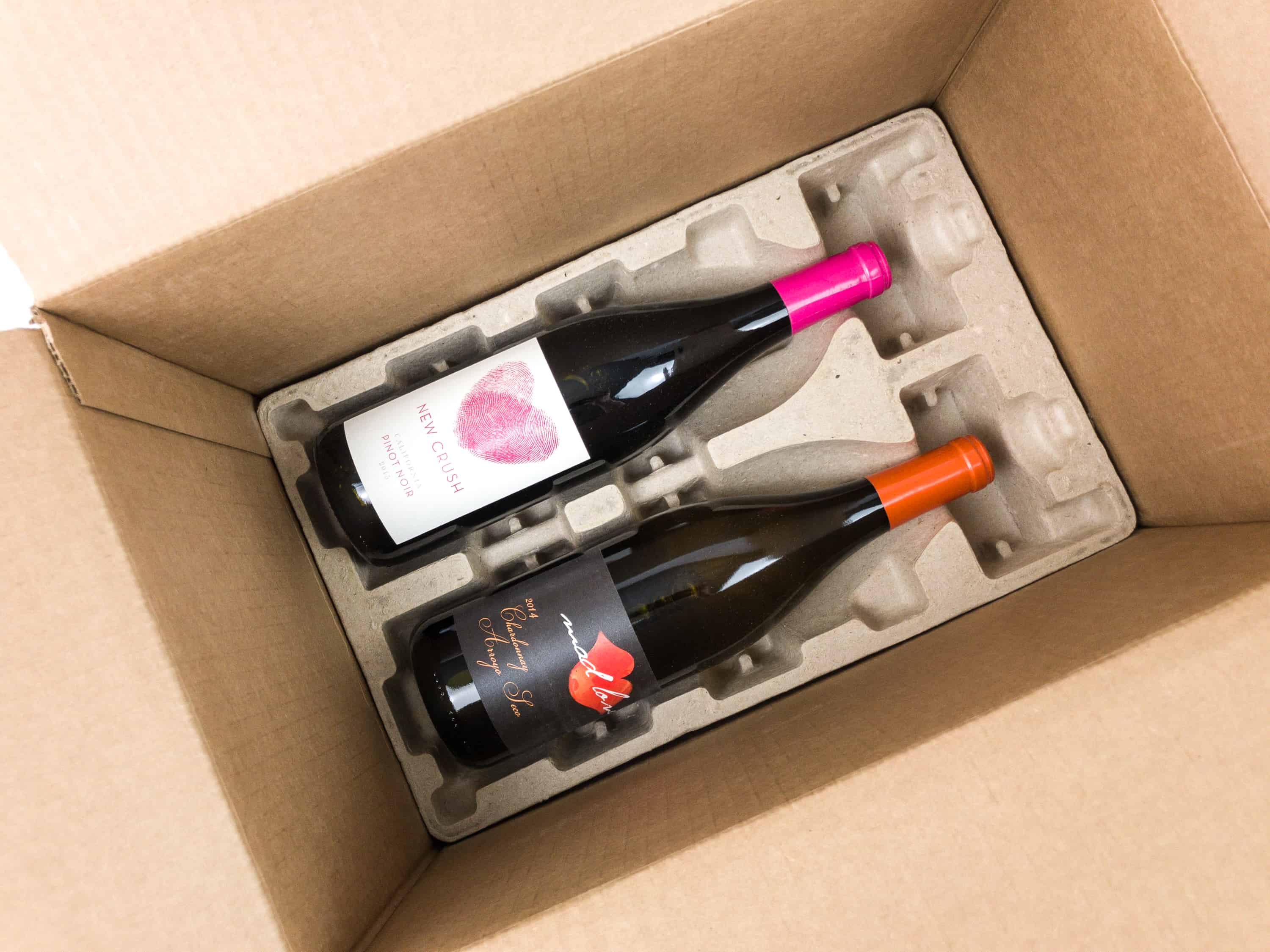 At the bottom of the box, you will find two bottles of wine carefully stored in a cardboard wine shipper to prevent breakage during transport.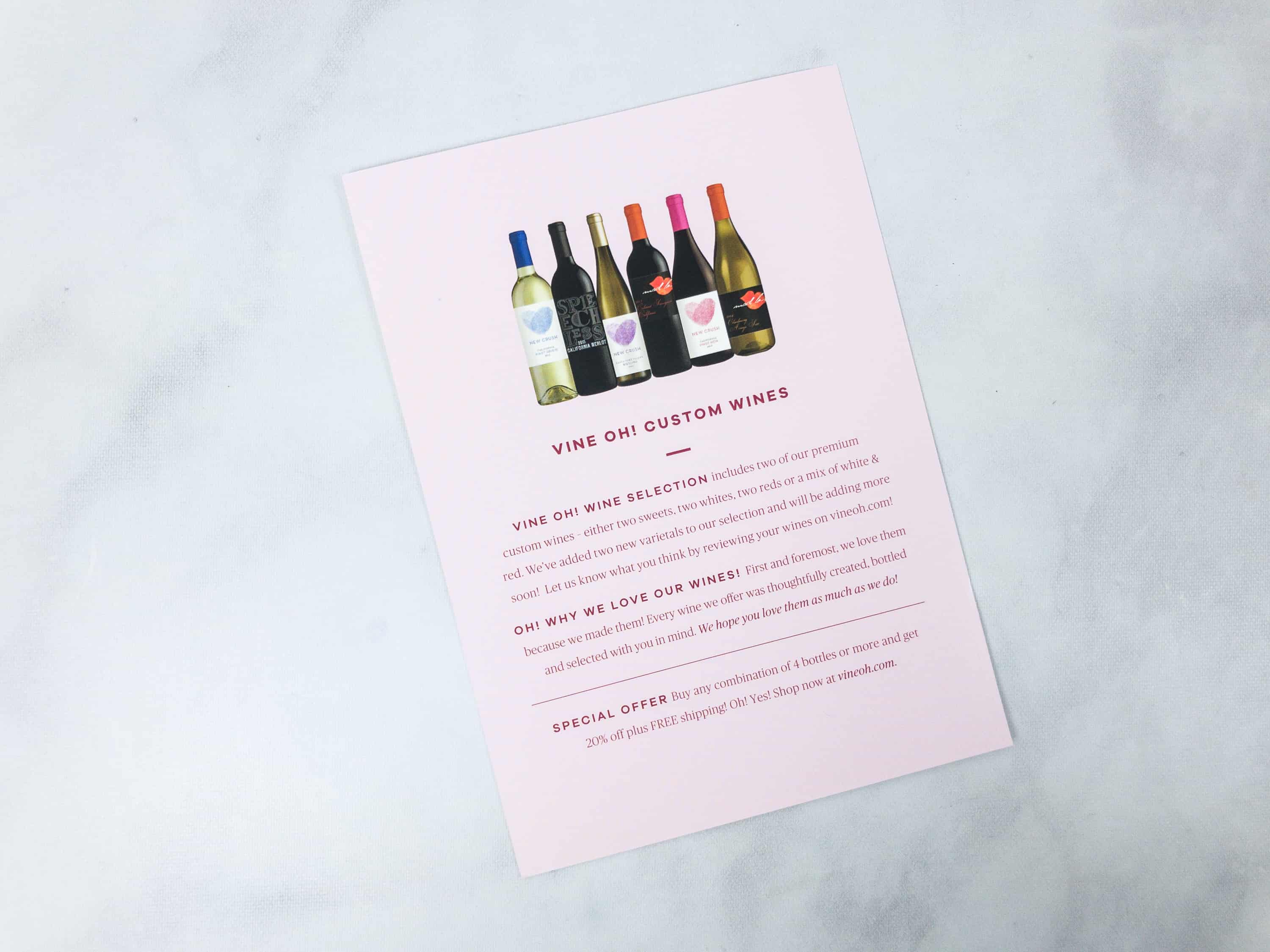 It comes with a small information card on what Vine Oh! is all about. The photo on the card shows the different wines offered by the company and why they just love their wines. These wines look perfect for the dinner table especially when you want to wash down your food with a fine drink on hand.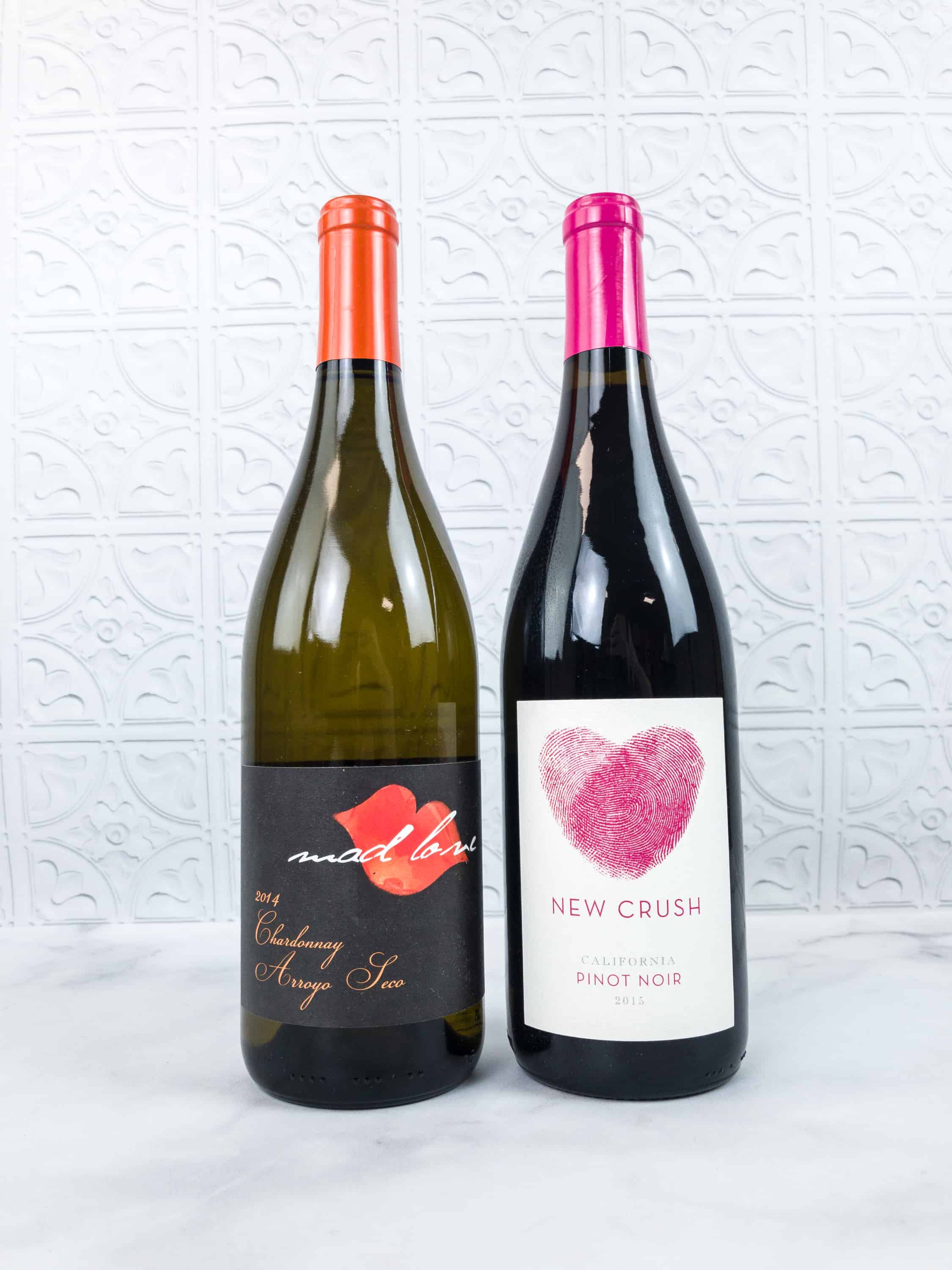 My quarterly box comes with a bottle of 2014 Mad Love Arroyo Seco Chardonnay and 2015 New Crush California Pinot Noir. Your selections may be a little different depending on the wine selections you choose when you sign up!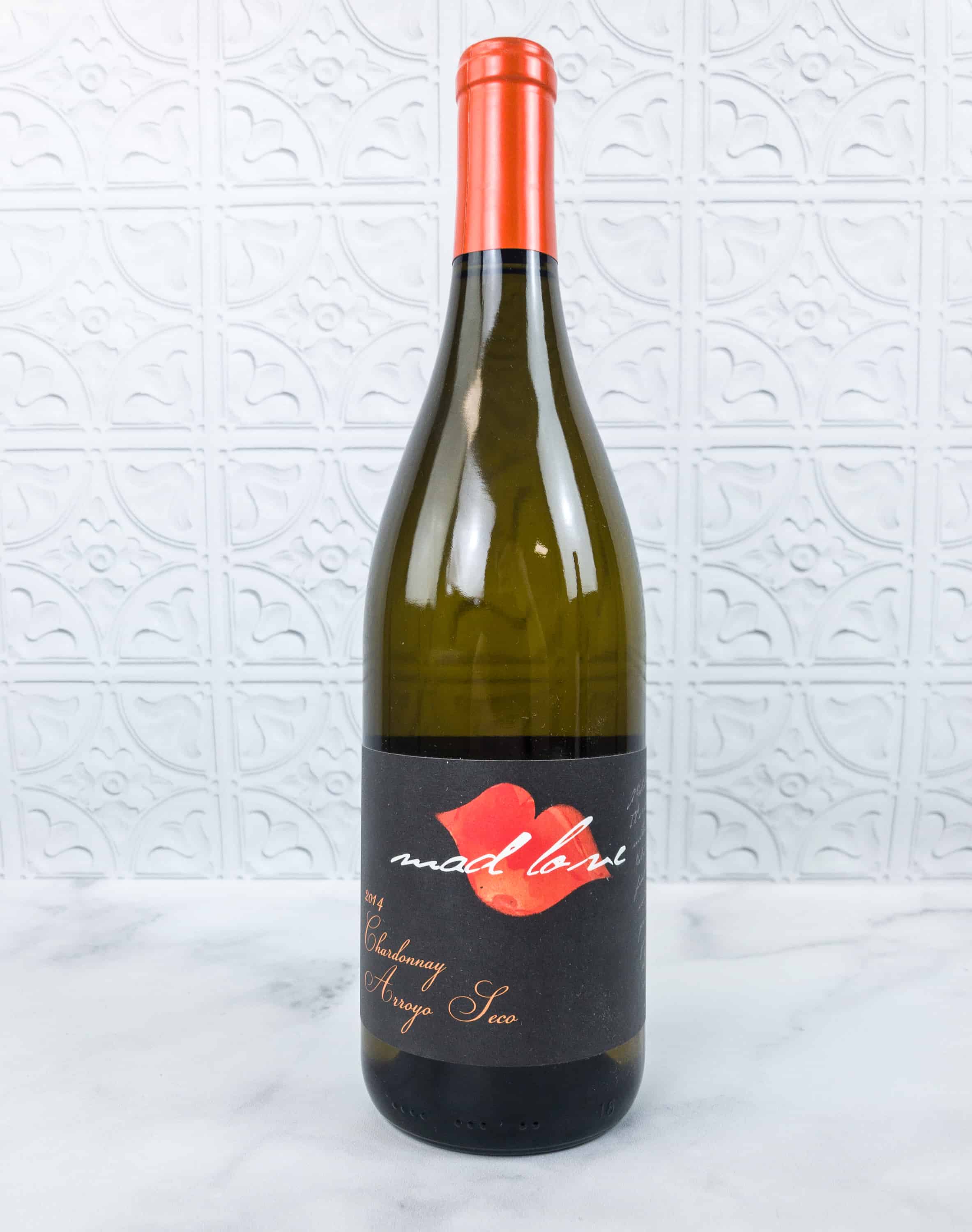 2014 Mad Love Arroyo Seco Chardonnay. This crisp white wine has a zesty and floral aroma, with notes of pear and grapefruit. It also has a soft mouth feel and a creamy finish.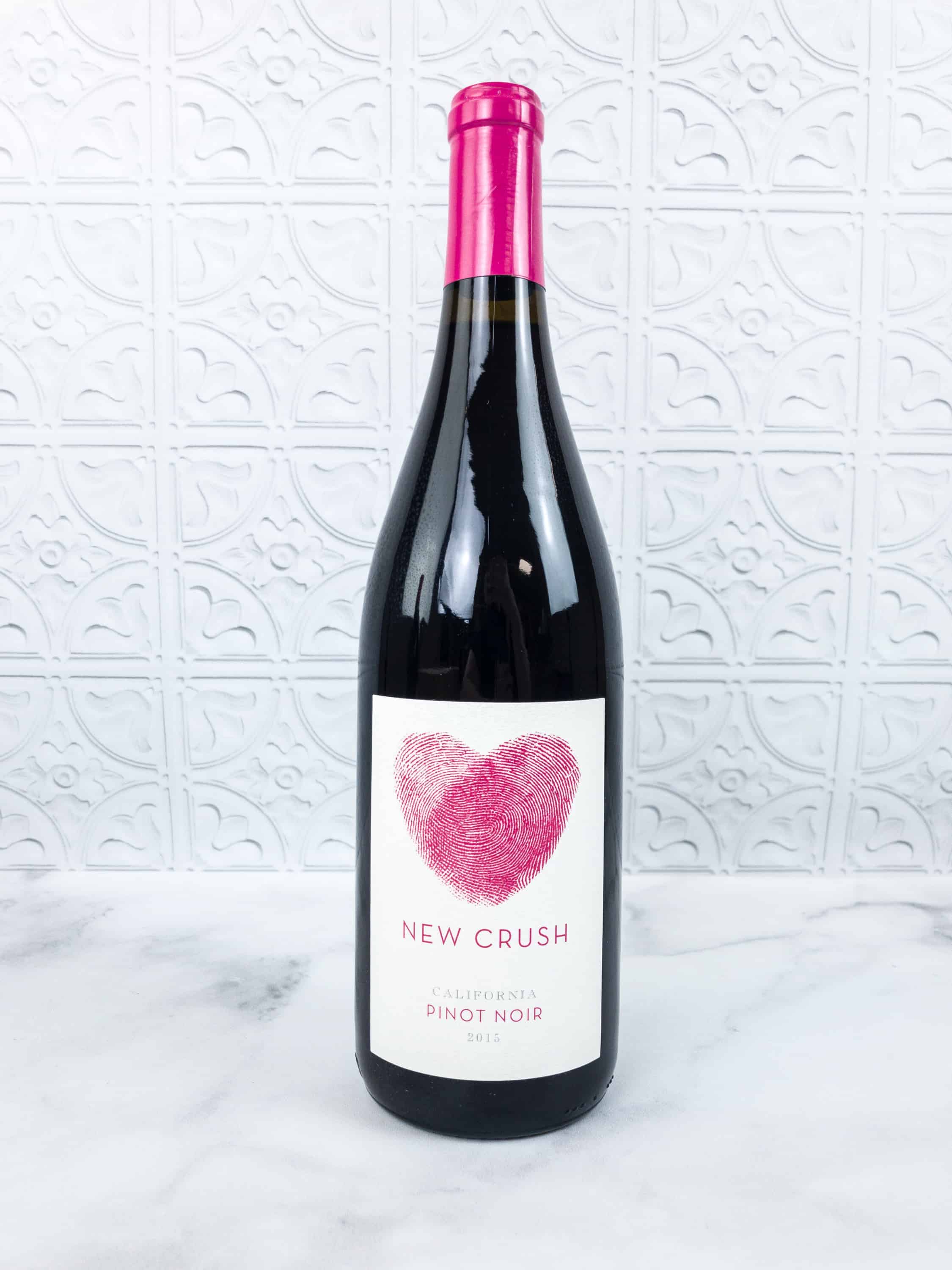 2015 New Crush California Pinot Noir. This red wine is fresh and exciting, with pomegranate that has been enhanced with some cedar and a touch of leather. The scent is a profusion of ingredients such as lychee, kola, red cherries, cranberry, and raspberry that is mixed with some wildflower honey, cinnamon, and clove, as well as cacao.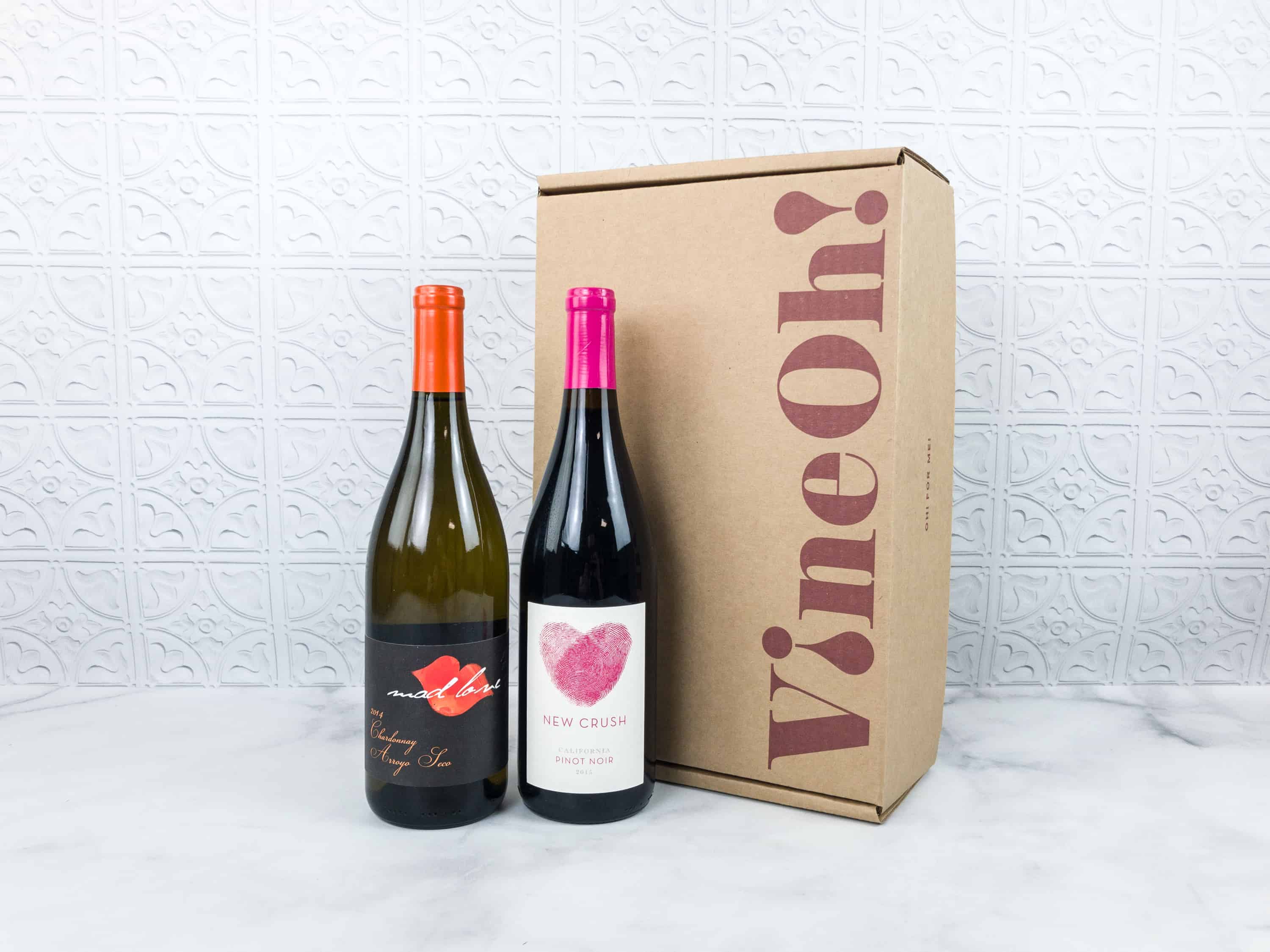 With these two bottles and a box of other goodies, Vine Oh is definitely making me want to see more of what they have to offer.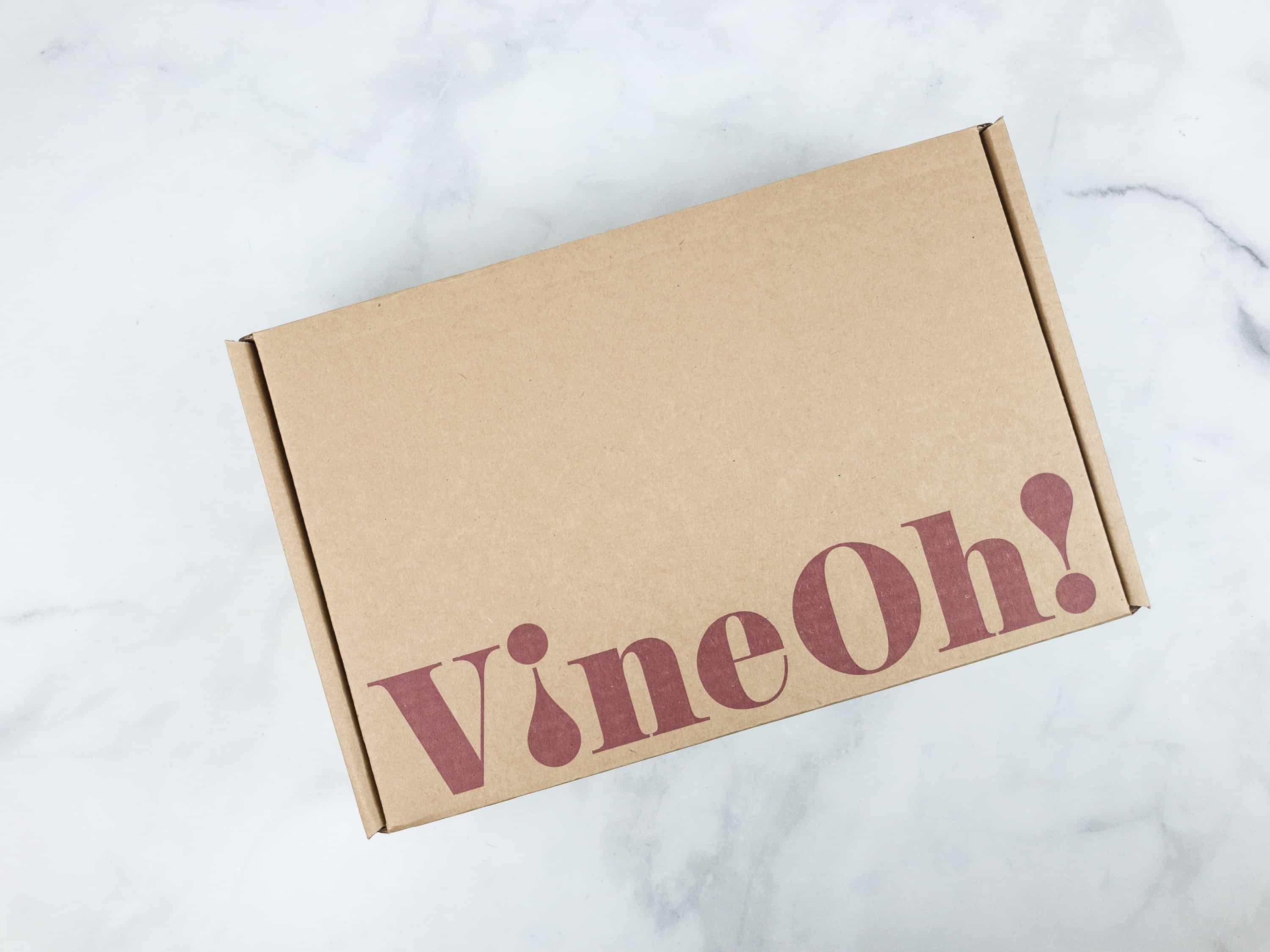 I can't wait to see the lifestyle and wine-related items included in this month's box!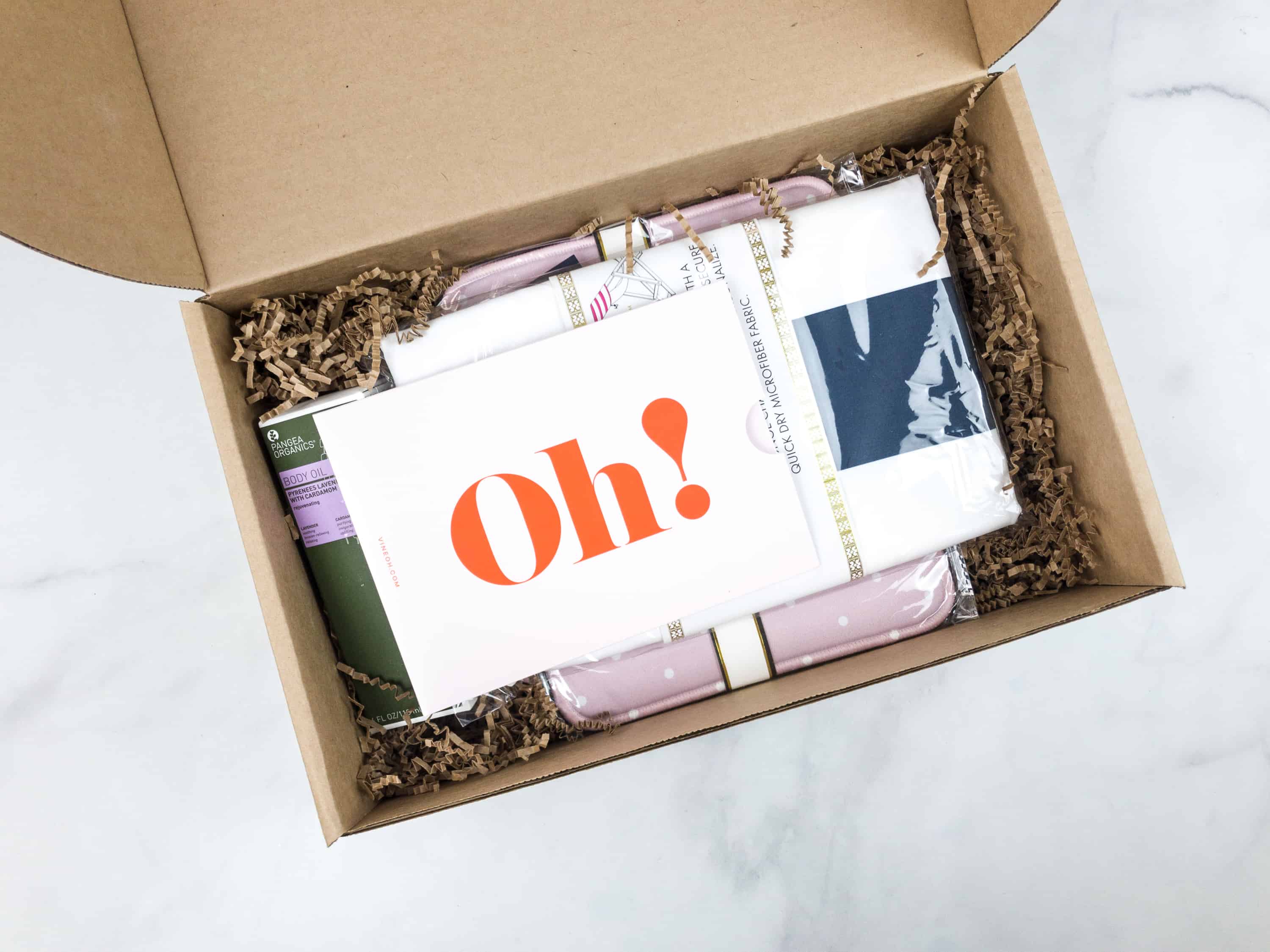 Everything is packaged neatly!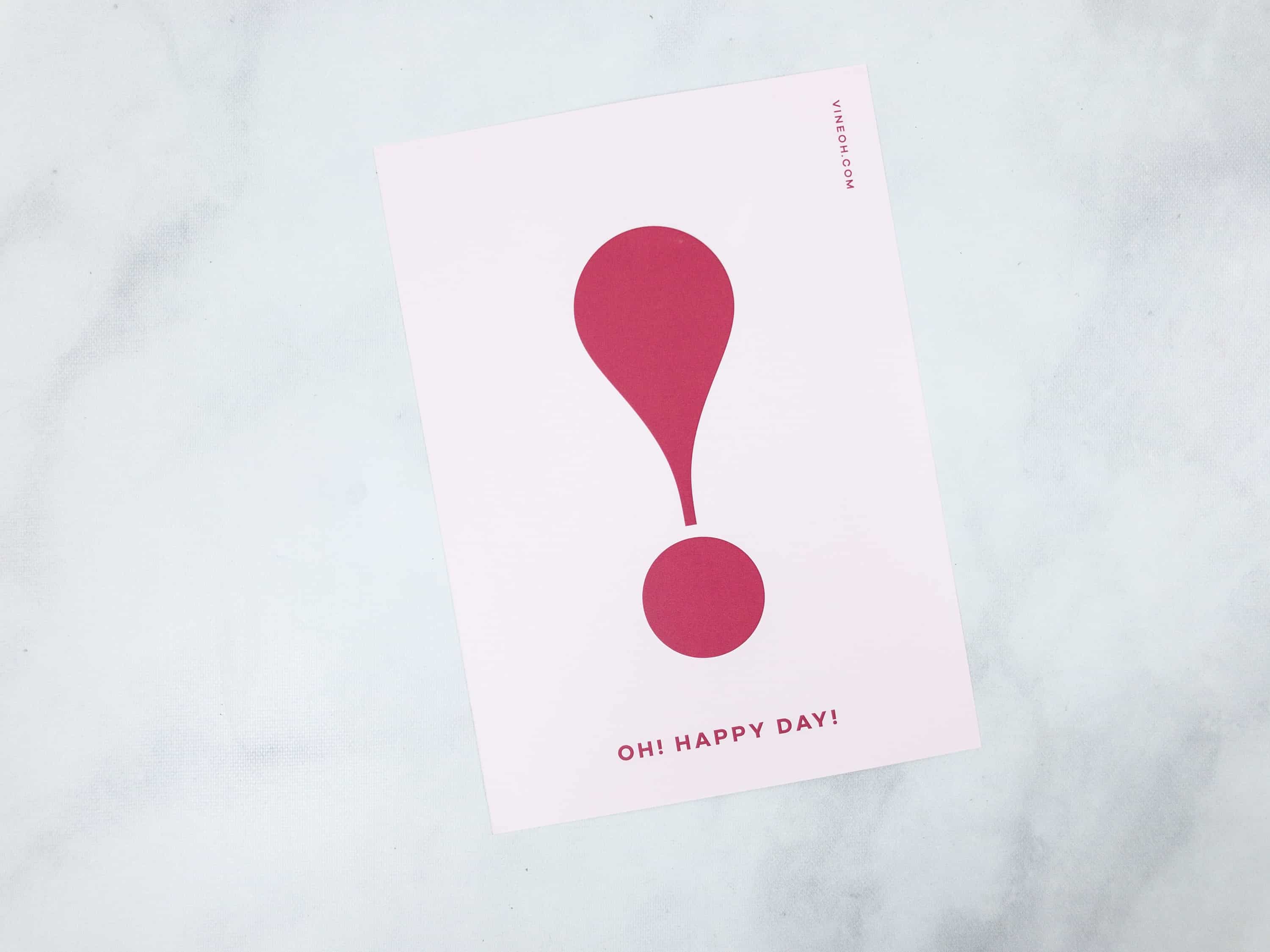 Also included is an information card.
It lists all the items in the box, plus their retail values!
NOTE: Vine Oh sold out of the Oh! Happy Day variation!
Subscriptions now start with the Oh! Treat Me box – it's just a little different than the one shown. Instead of the Chair Wear you'll get a necklace and a sunglass case. I think this is an upgrade!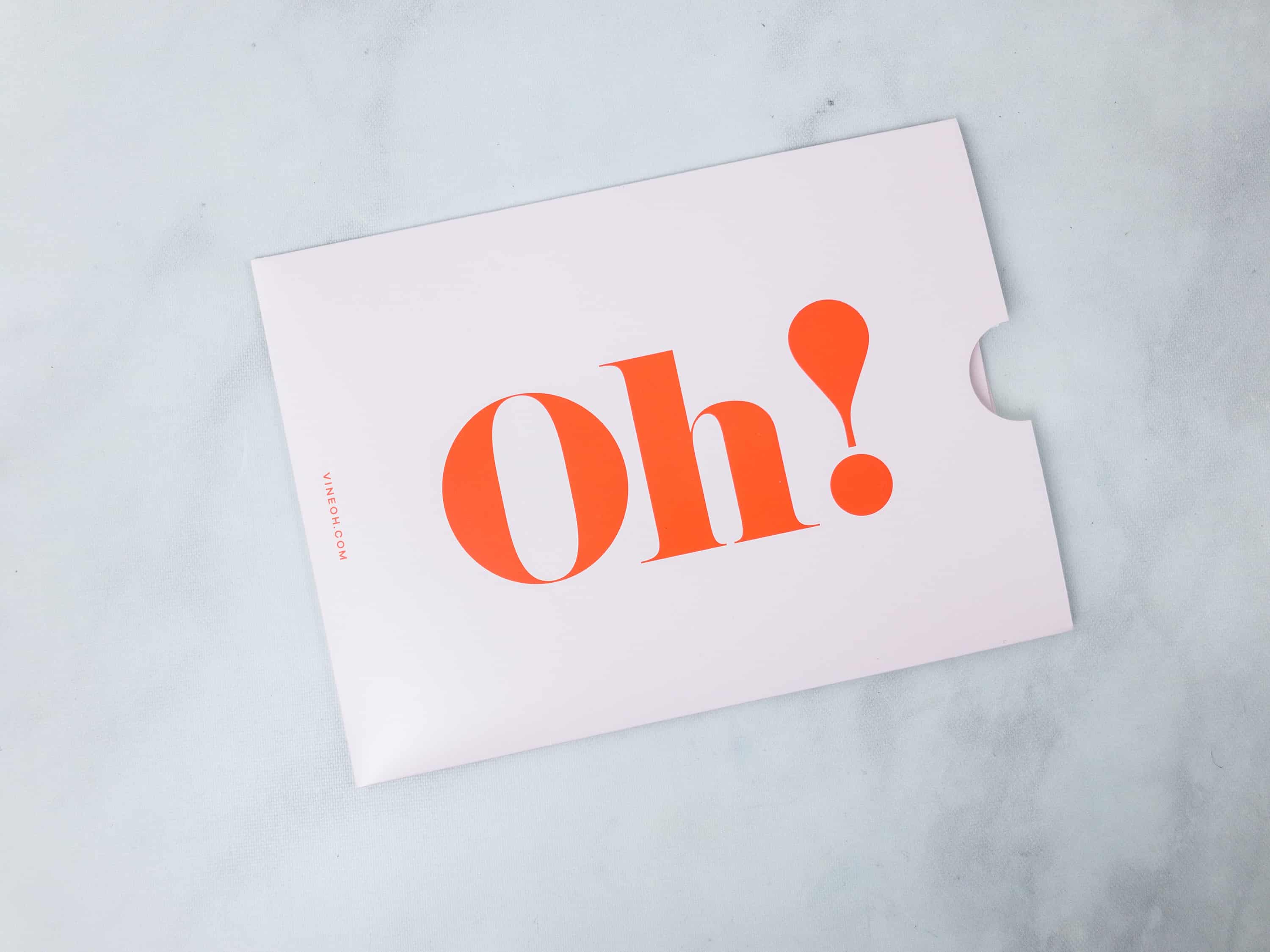 Another bunch of cards were placed inside this paper pouch.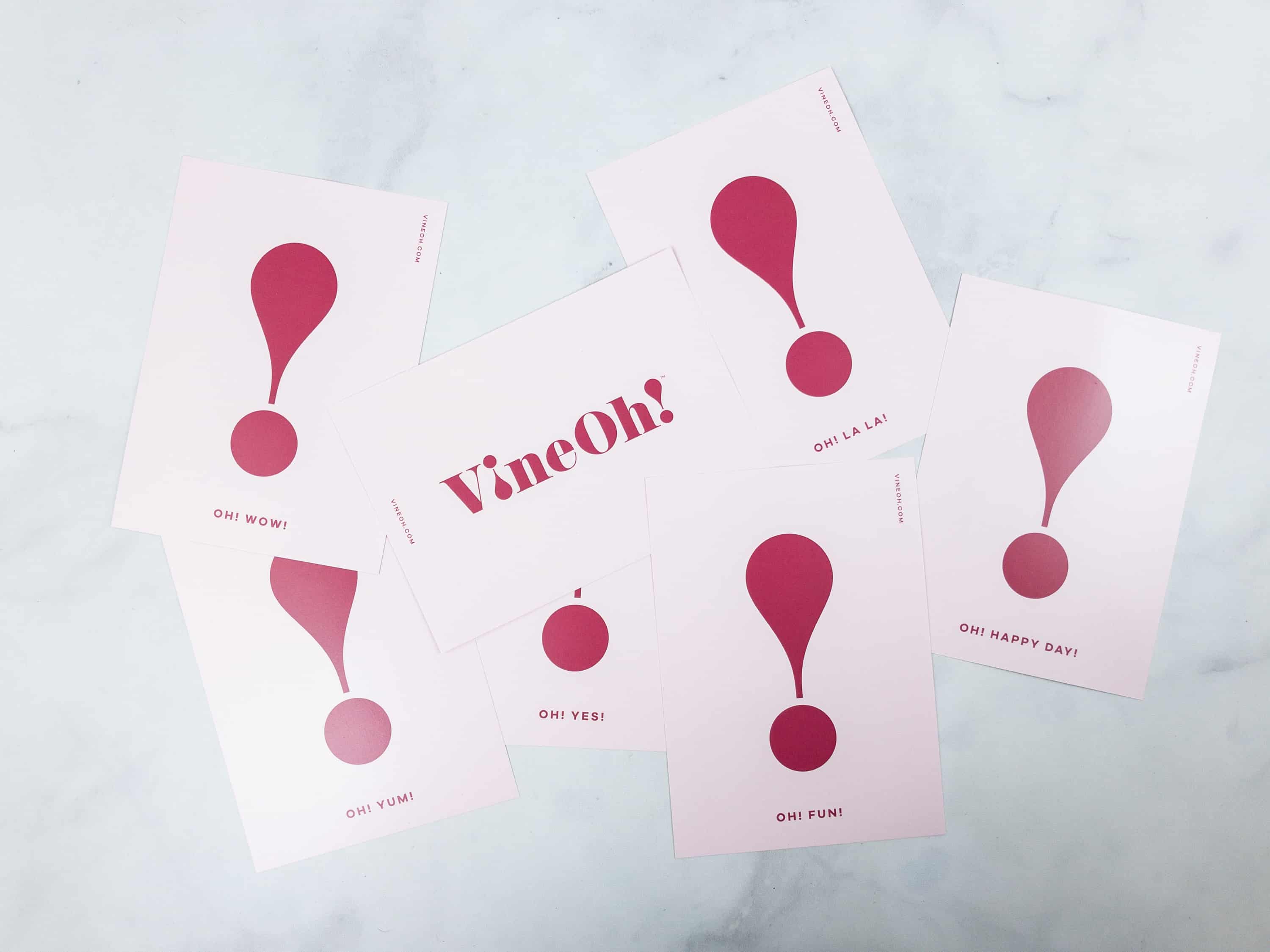 There are different Oh! expression statements on the front of these cute information cards.
At the back, it lets you know more about each item from the box, why the Vine Oh! team loves them, and a special offer.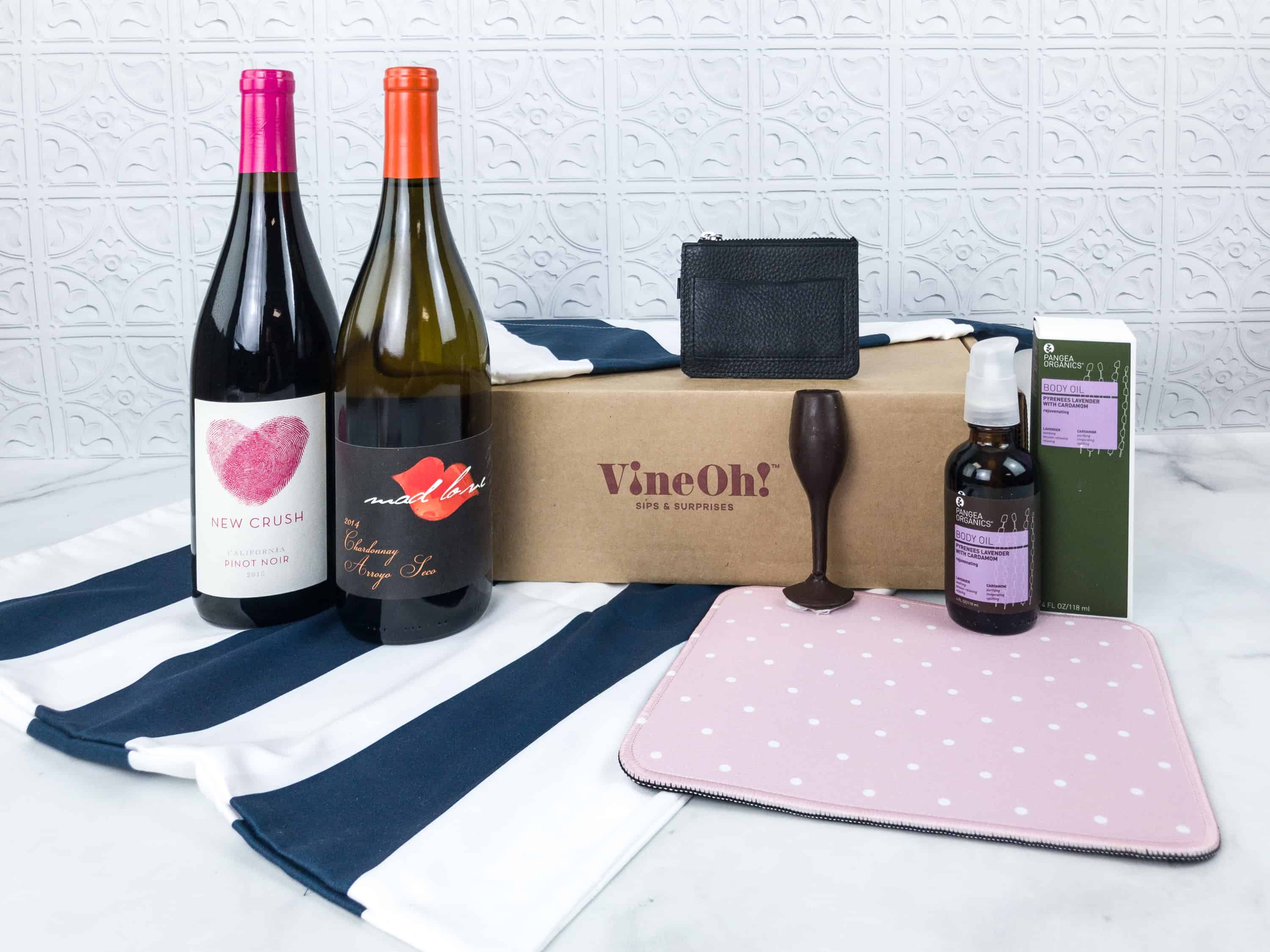 Everything in my Spring 2018 box!
Kiko Leather Slim Card Pocket Case. A card pocket case like this will come in handy for any social situation!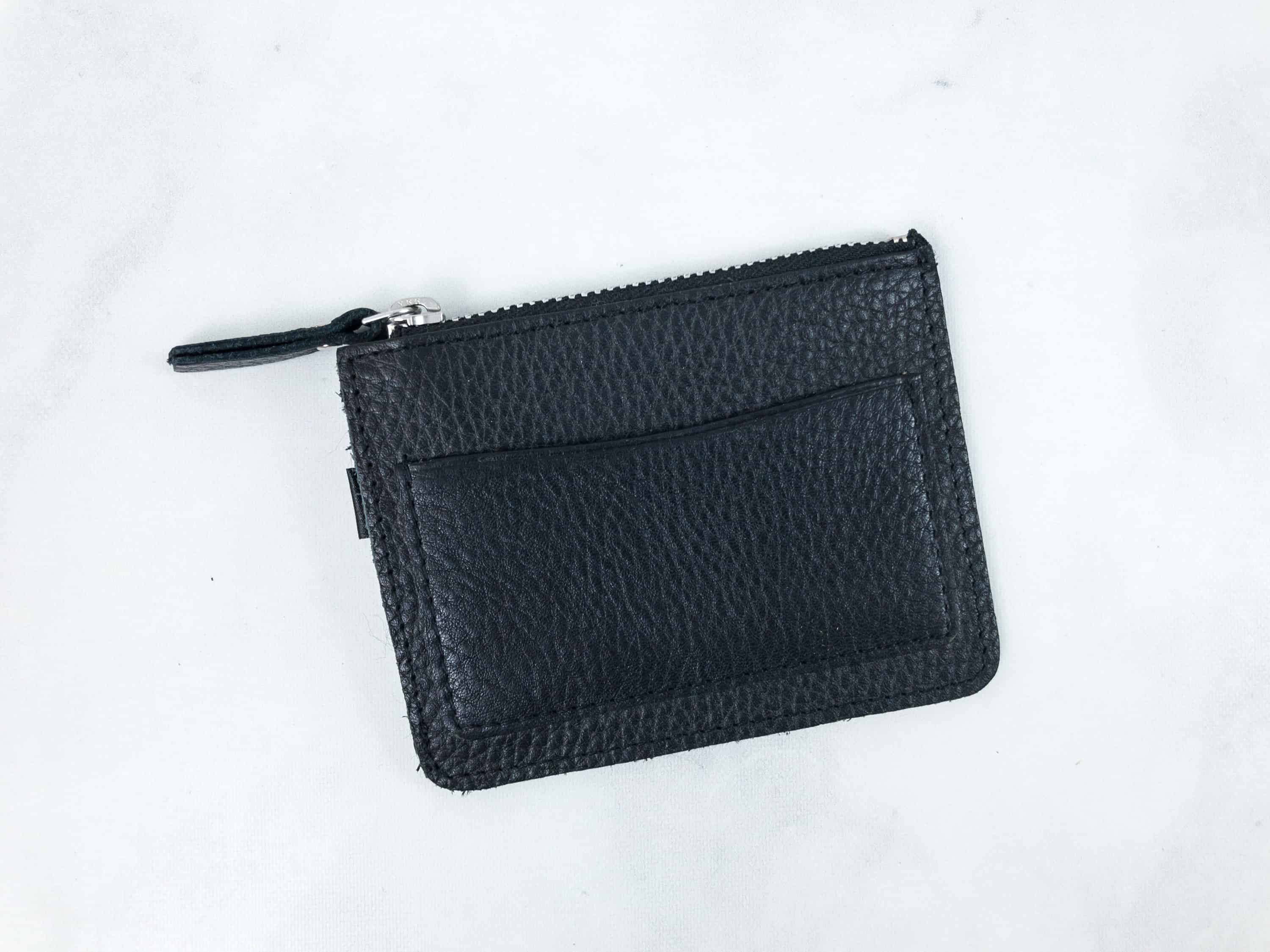 It's made with black leather and it has a small pocket in front for those cards that you want to access easily.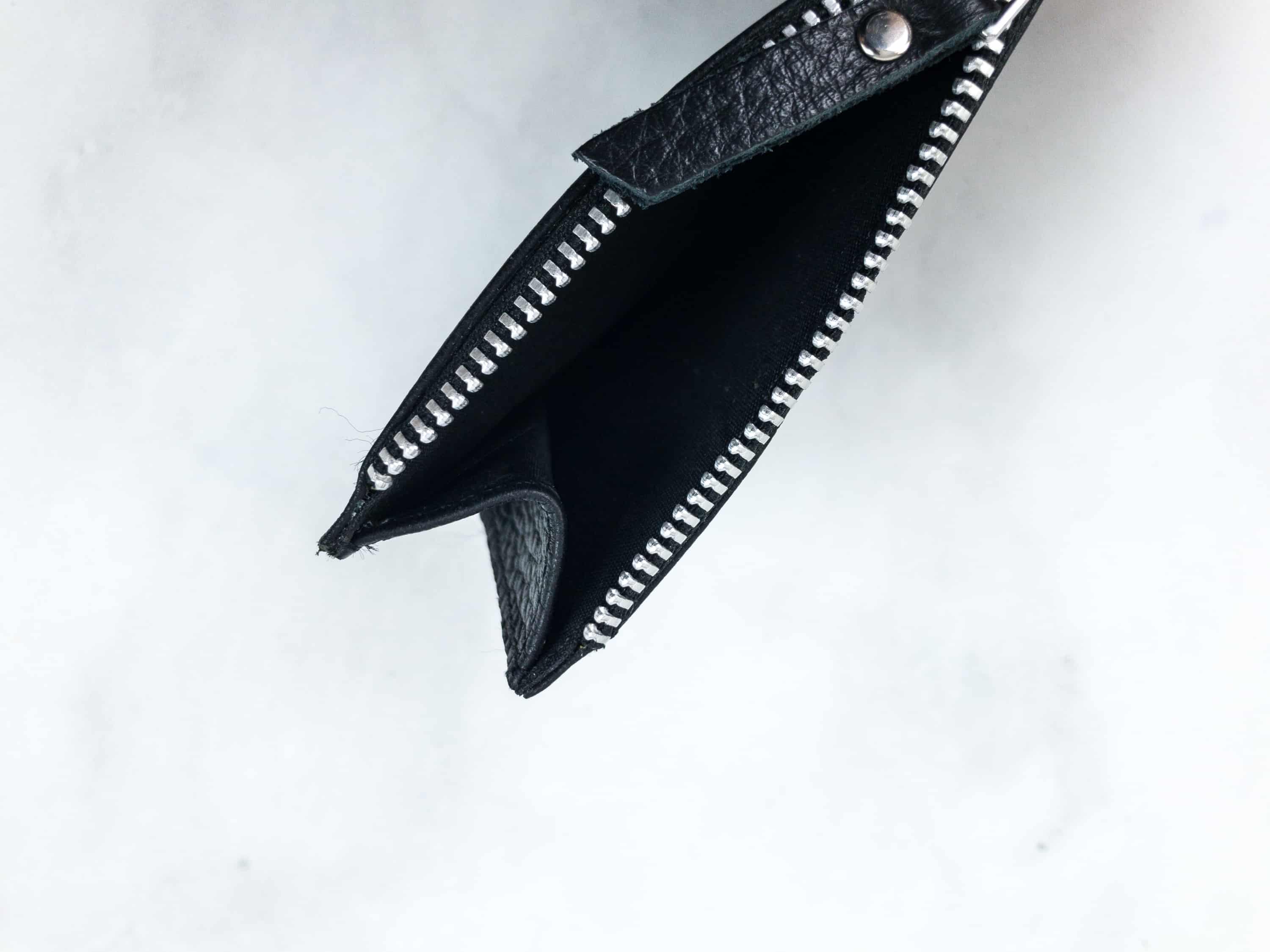 The zipper top opens the pocket case with ease. I don't have to worry about rummaging through my bag just to get all the important cards that I need!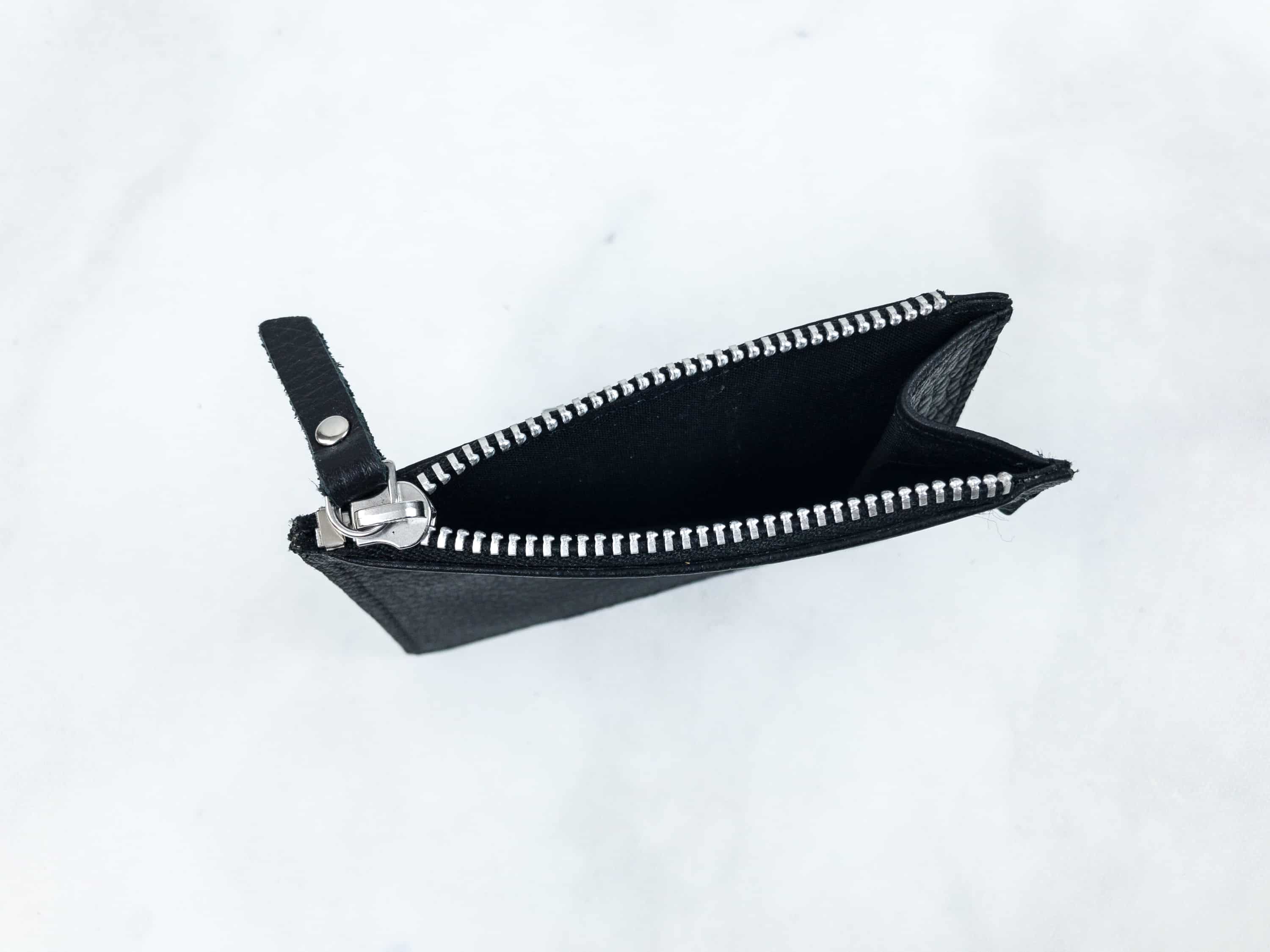 Since it's slim, it fits nicely in my purse too. Subscribers might receive the card holder in another color.
Mary Square Designer Mouse Pad – SIMILAR ($12.50) This cute mouse pad will go straight to my desk to brighten up my workspace!
This designer mouse pad is in a light mauve with white polka dots. How cute!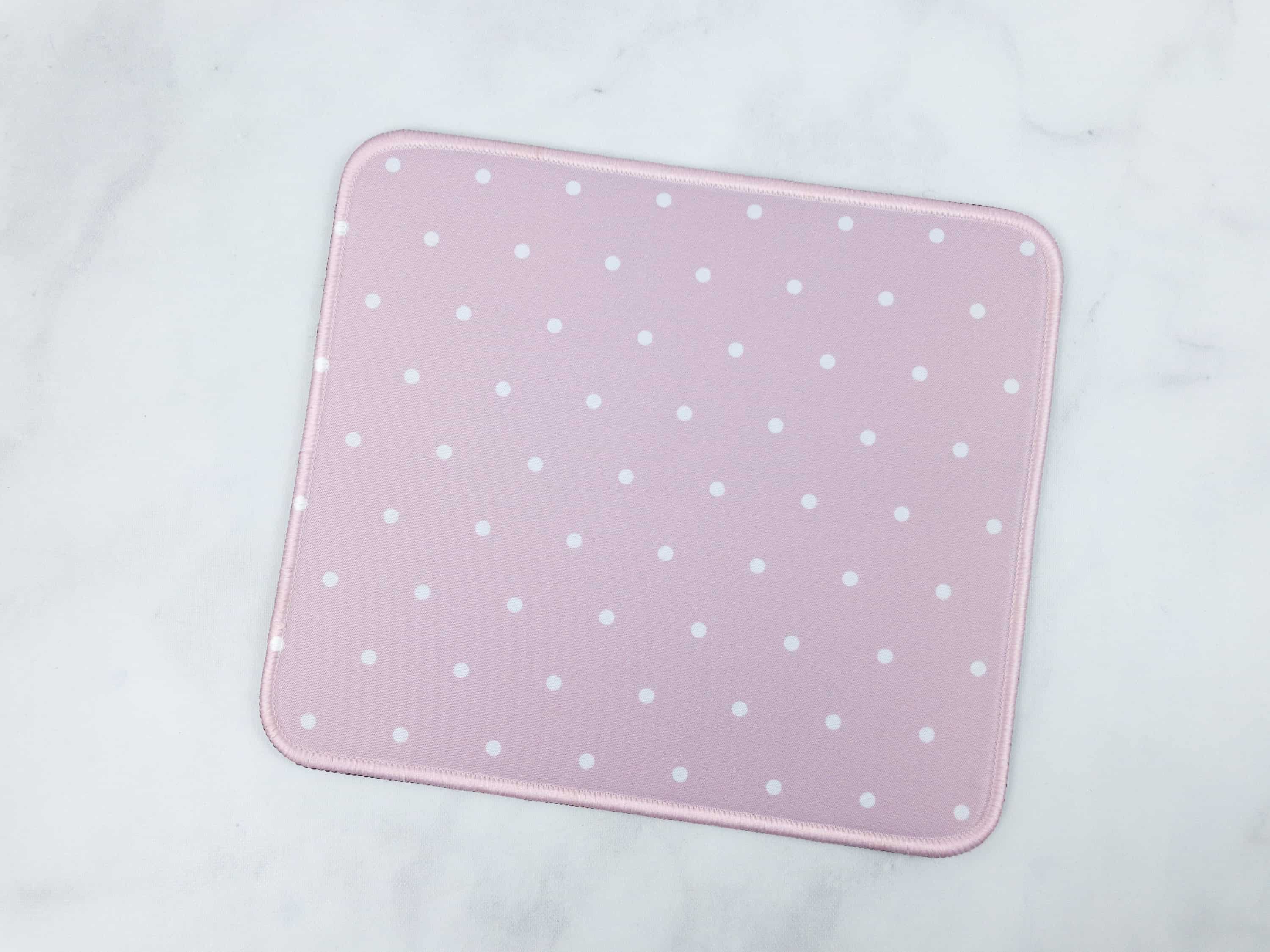 It's made of neoprene and has rounded edges.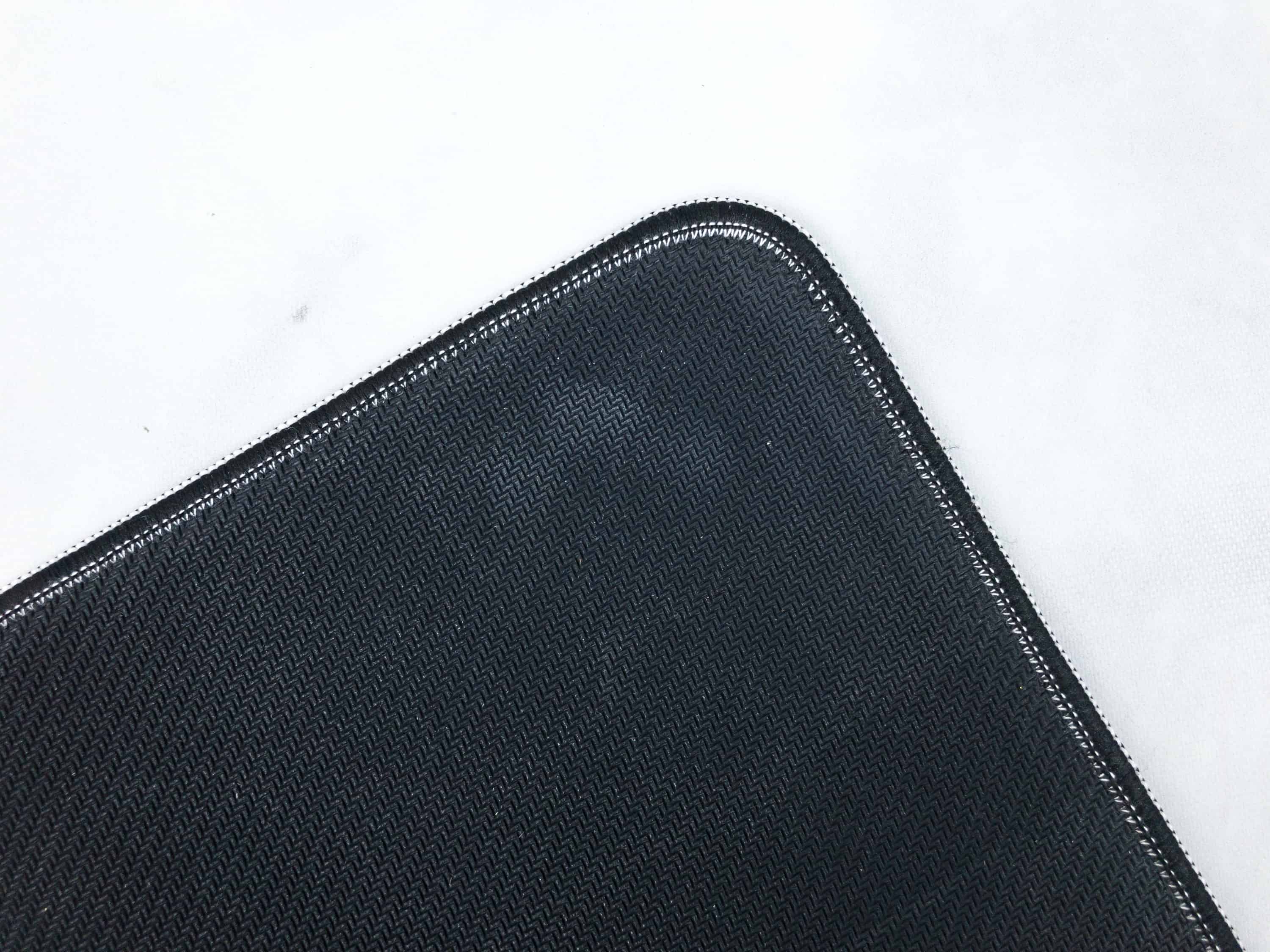 The bottom part is non-skid. Subscribers might receive different designs.
Pangea Organics Body Oil ($30) I am a sucker for anything organic, and I was really excited to try out this organic body oil. It contains soothing and relaxing lavender with invigorating and uplifting cardamom.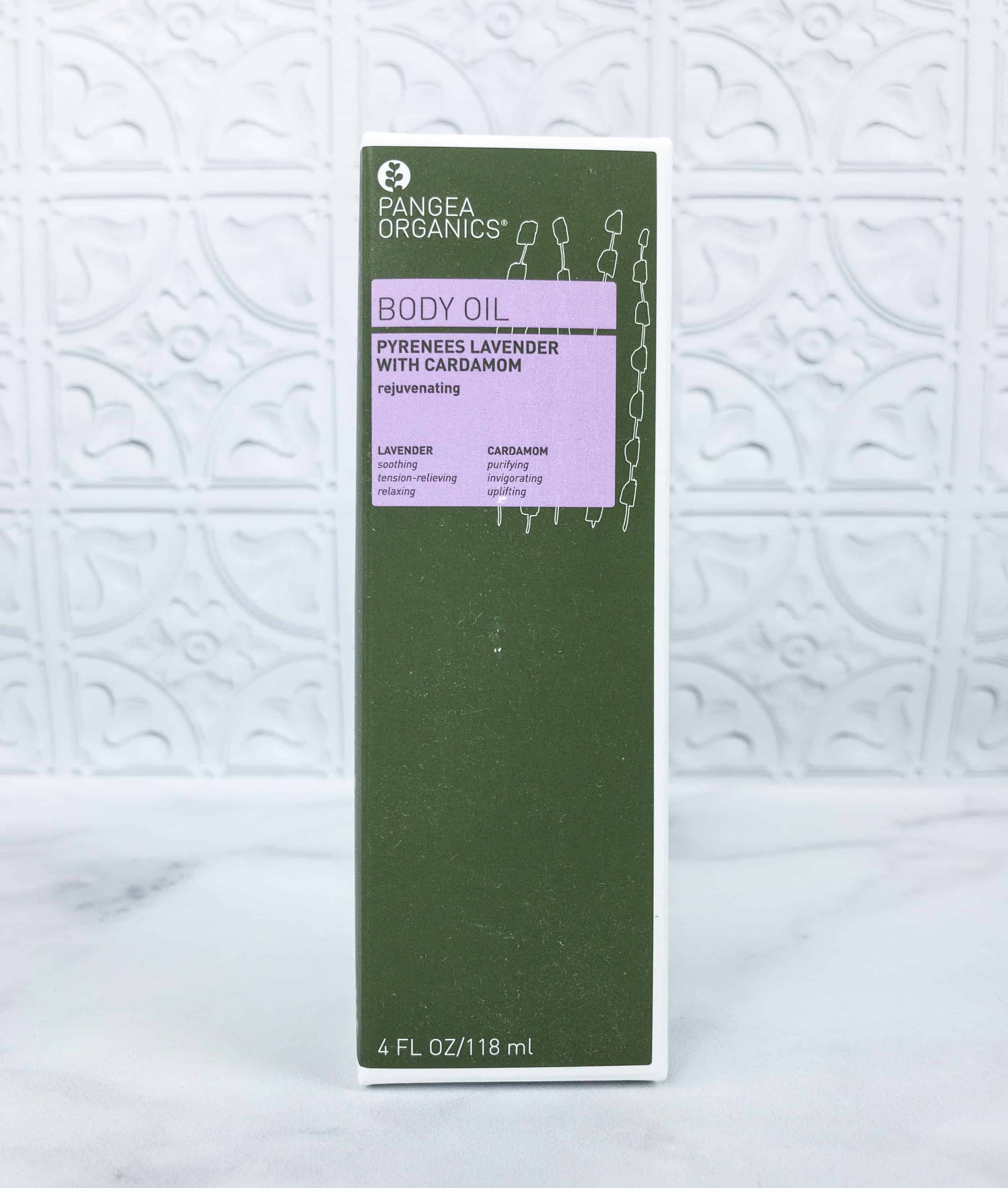 What better way to calm your tired mind than a bit of pampering, right? The only thing I was worried about is if was going to leave my skin icky or heavy. Thankfully, it didn't! It smelled wonderful and got quickly absorbed by my skin!
I like the packaging, it's jampacked with useful skin care info.
More information about the brand is printed inside the box. The body oil was packaged in an easy to use pump bottle.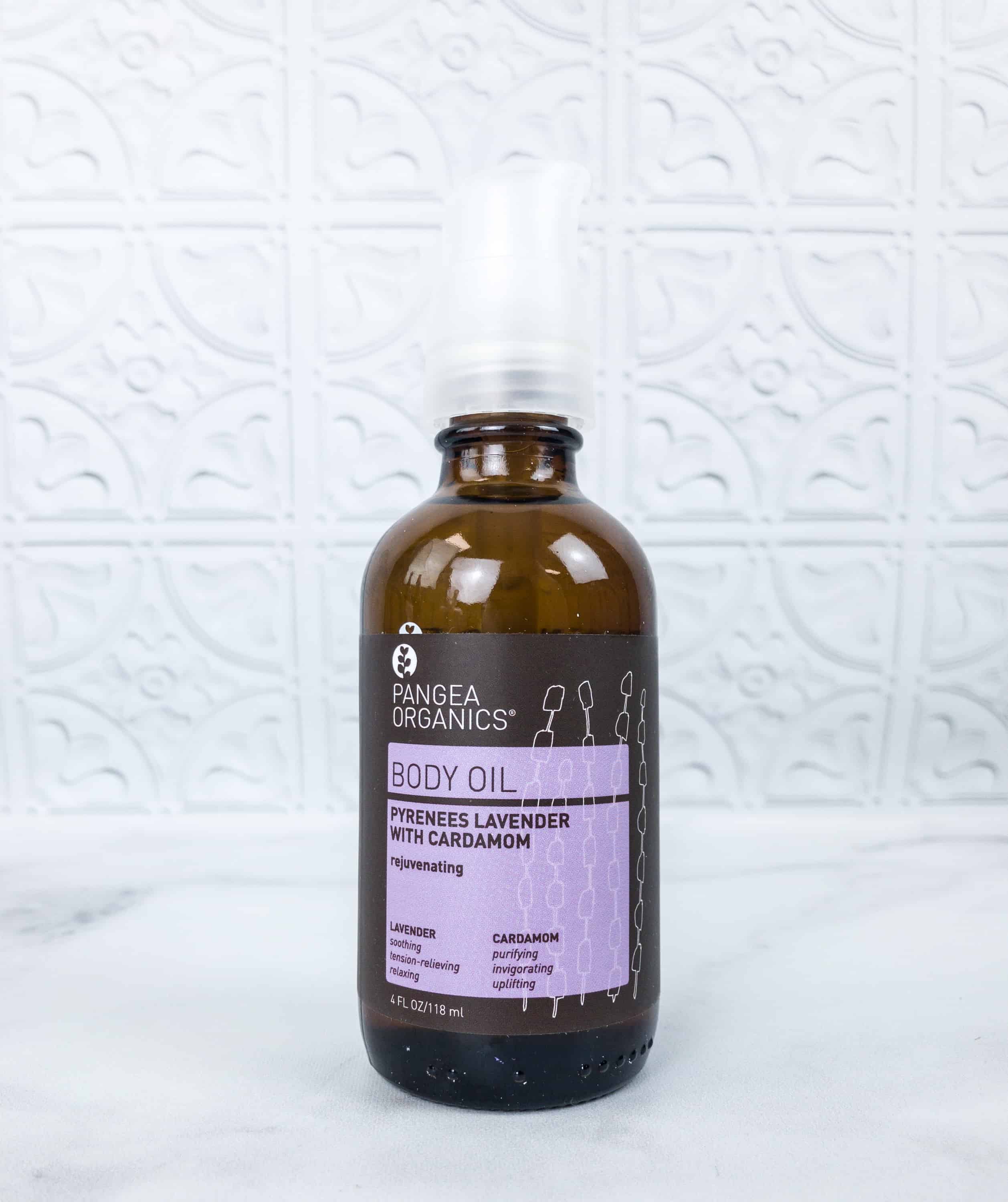 The pump makes it easier for you to get the body oil in small amounts and minus the mess. Even if you put the bottle on its side, there won't be any spills to clean up. Body oils like this are usually packed with antioxidants that are known to enhance the quality of our skin. This will definitely fit my beauty routine at night.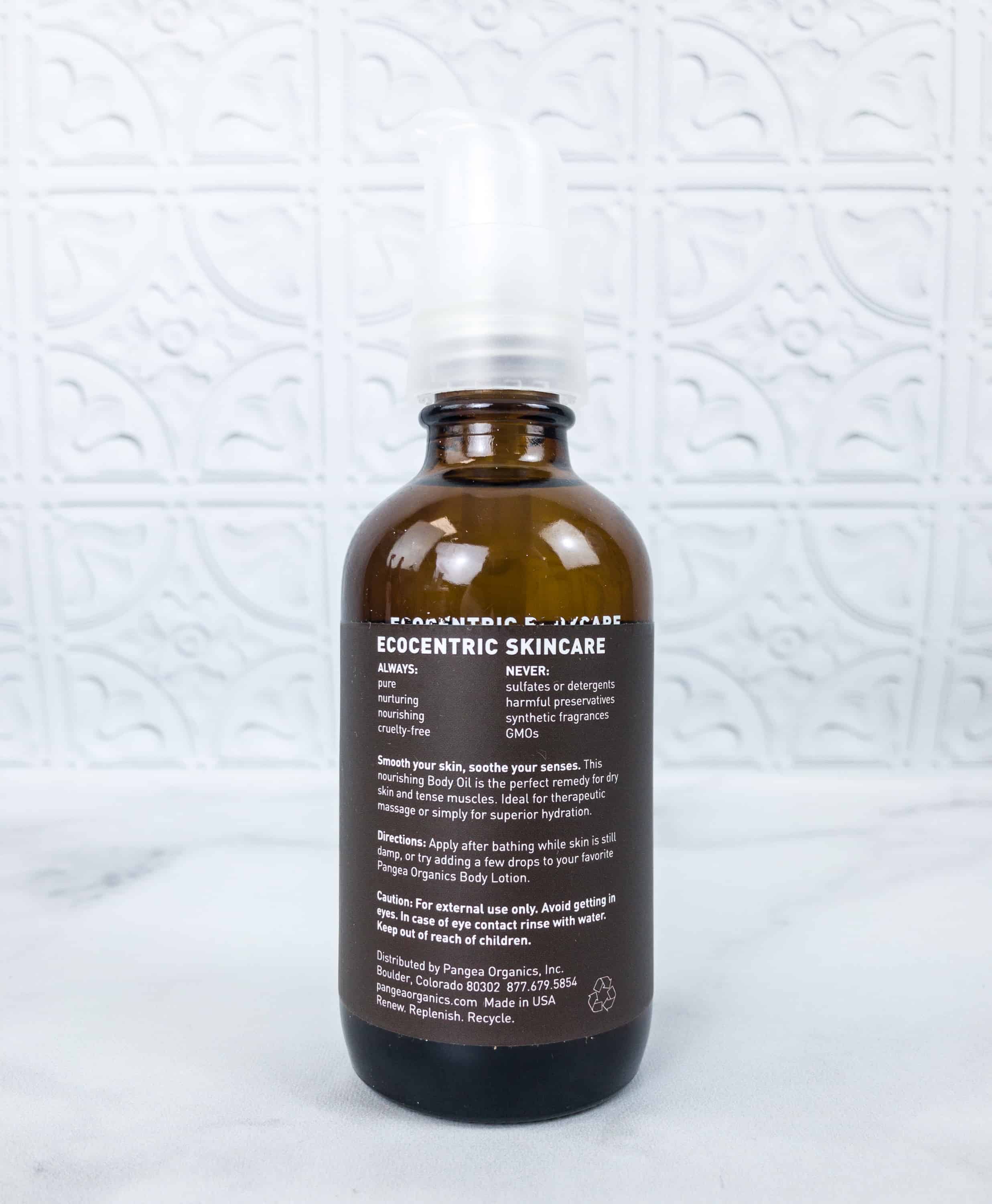 To make the most out of this body oil, you should apply it after you take a shower or bath since your skin is more amenable to absorbing the hydration and moisture that this body oil can give. The scent of this body oil is going to make you feel relaxed soon enough which is just perfect after a very long day.
Annedore's Fine Chocolate Wine Glass Chocolate Treat. Chocolate and wine is always a good idea. This handmade chocolate was even shaped like a wine glass!
It's a semi-sweet chocolate made from sugar and chocolate liquor that has been processed with alkali, soy lecithin, milk fat, and cocoa butter.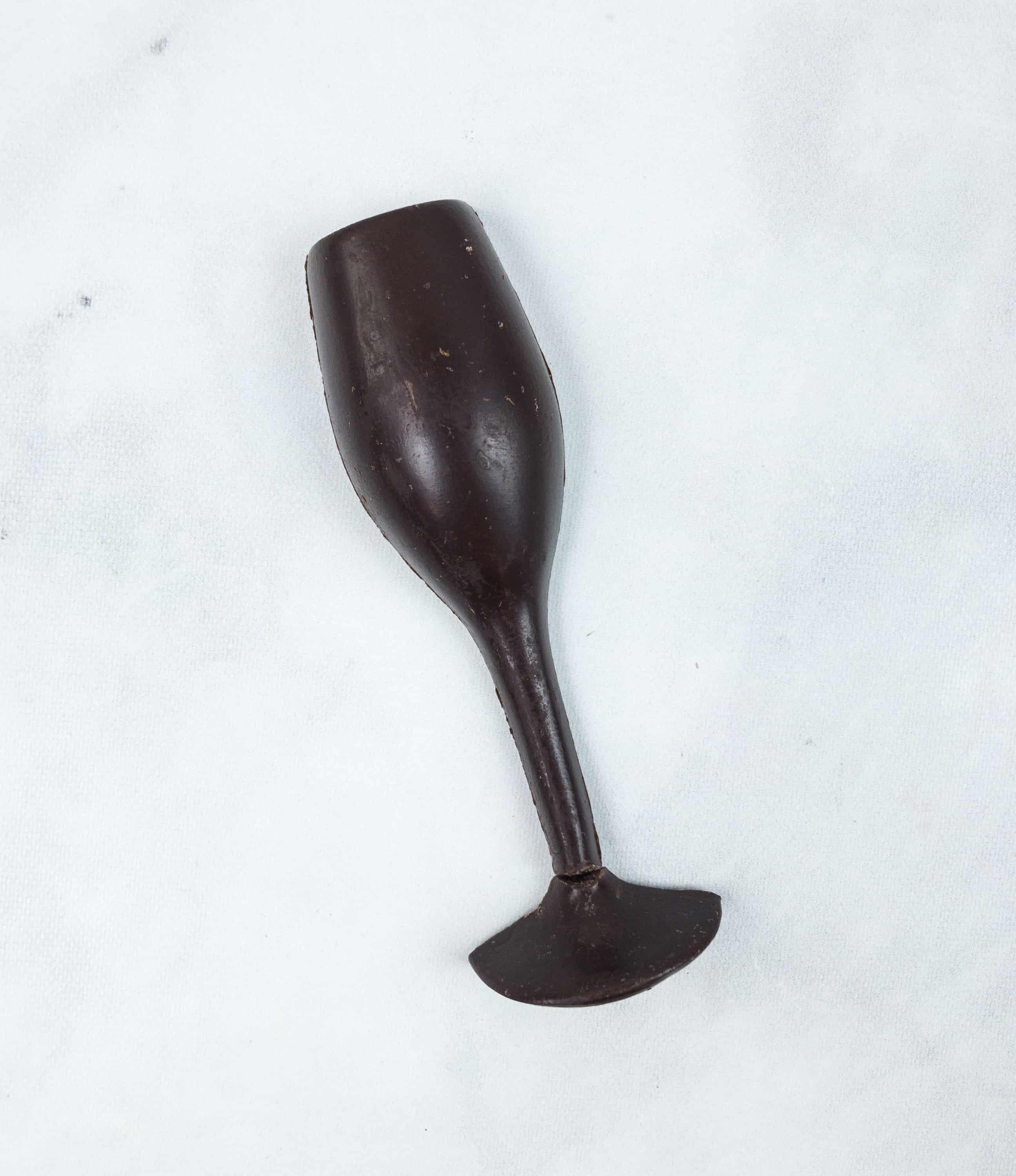 Now, isn't this a pretty wine glass? The dark chocolate does give that bitter taste which is a nice contrast to the sweetness of the fruity wine we received from this box.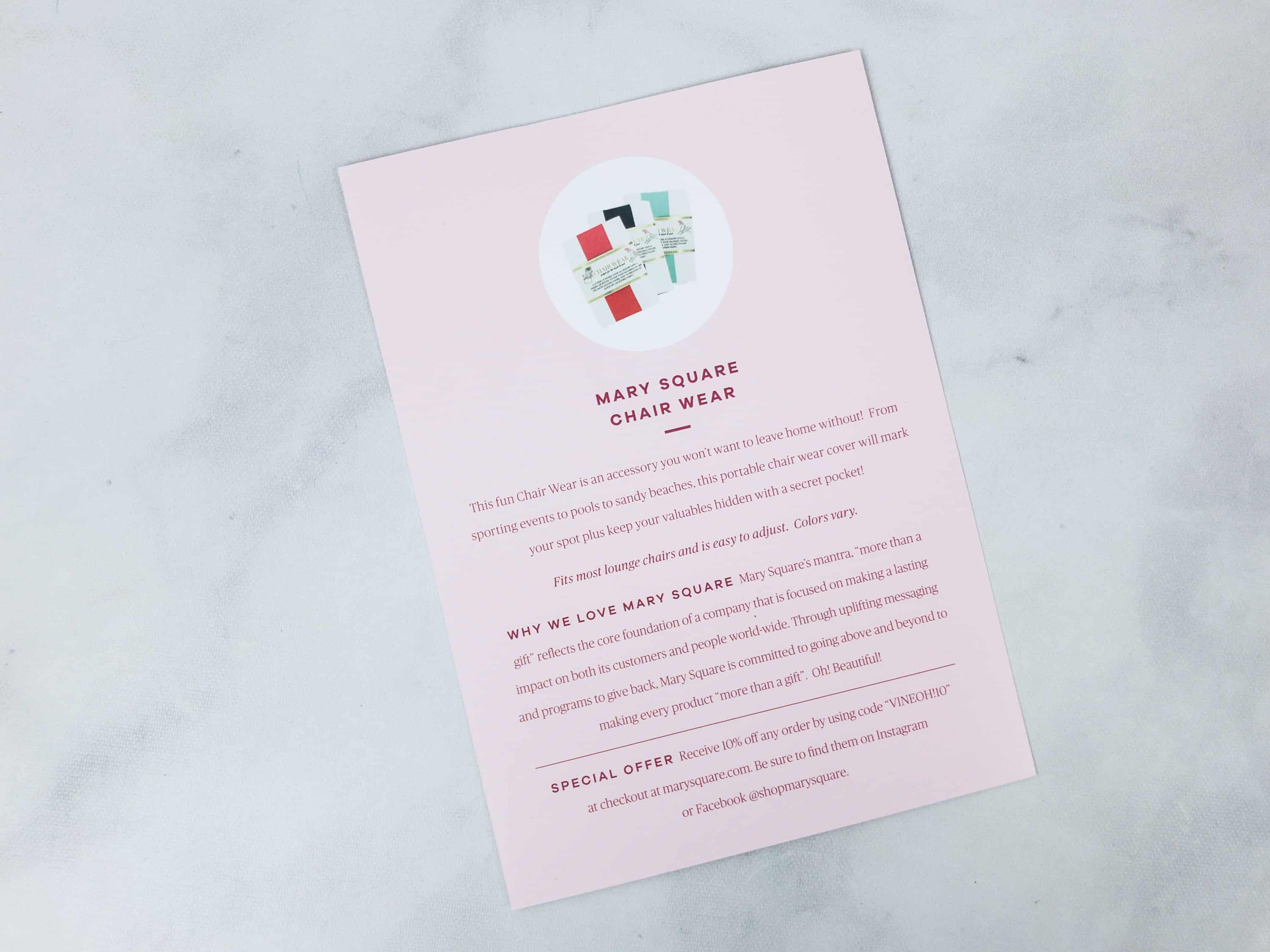 Mary Square Chair Wear – SIMILAR ($31.25) I never thought that I needed a chair wear until this one came. It's portable, so it's useful during vacations and even when just hanging out at the pool or park.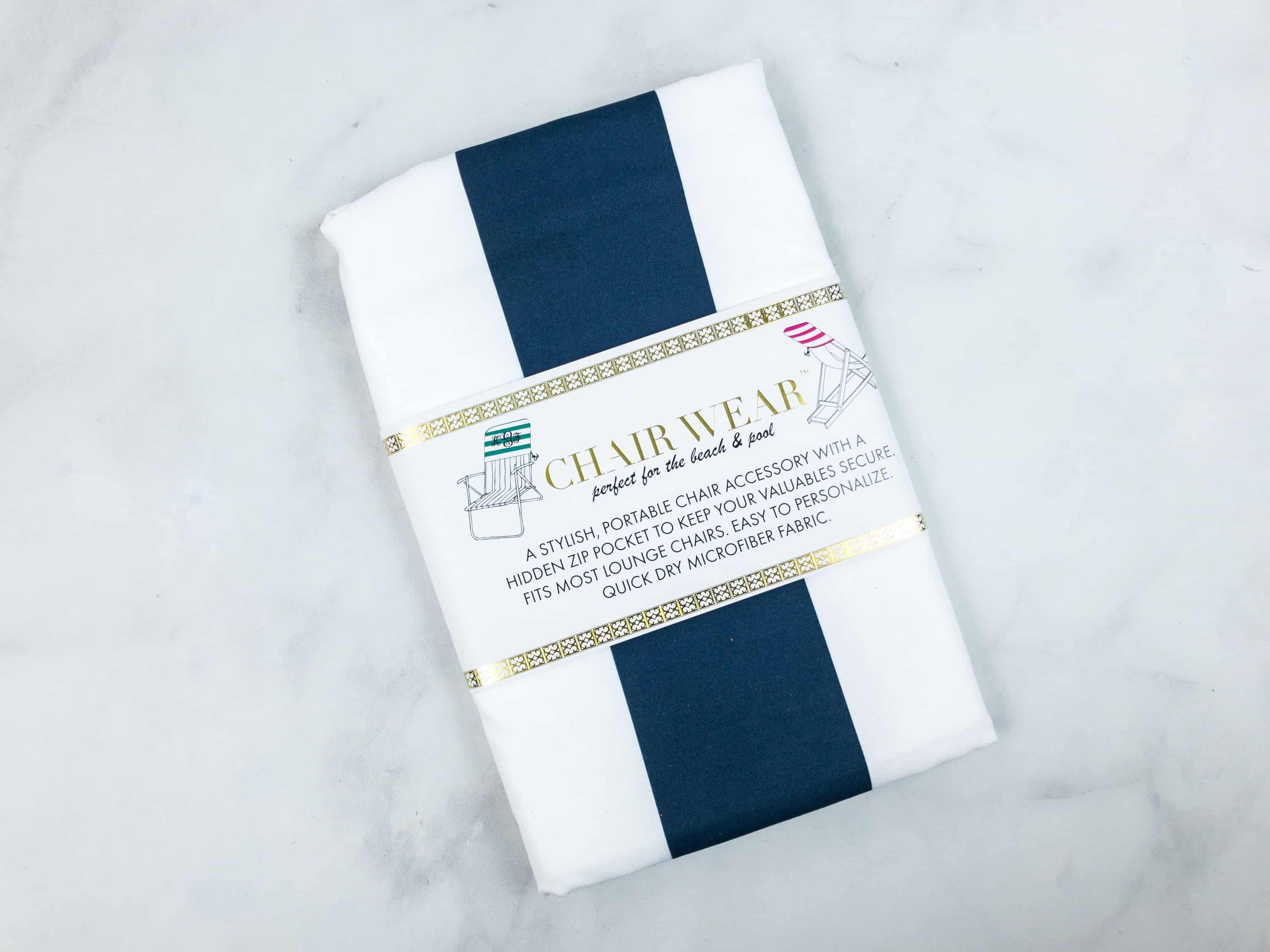 Colors of this chair wear vary. Mine is in white and blue stripes. It also comes with a hidden pocket which I think is really smart, since it allows you to put all your valuables hidden in plain sight.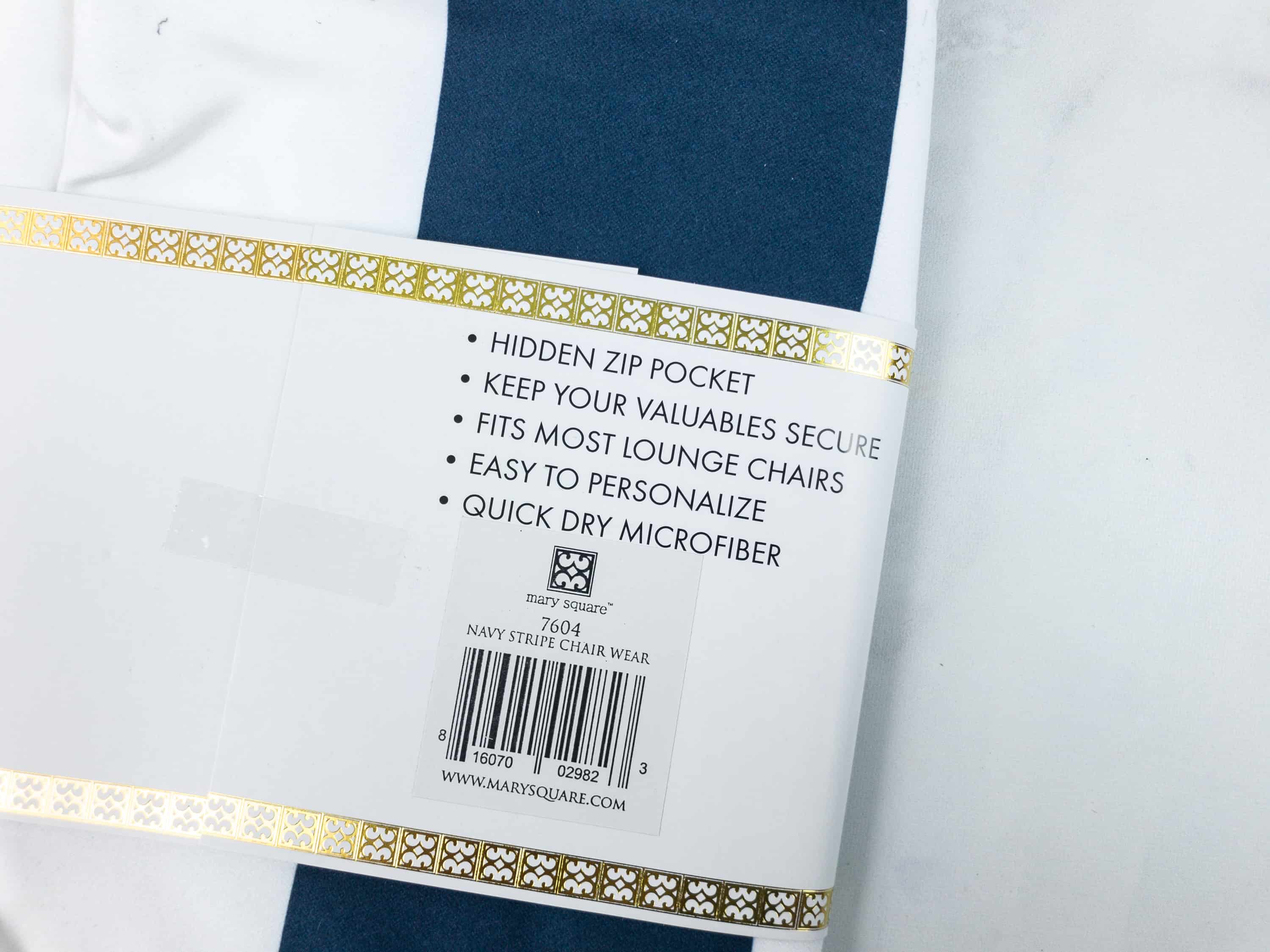 Made with quick dry microfiber, it fits most lounge chairs and is also easy to personalize.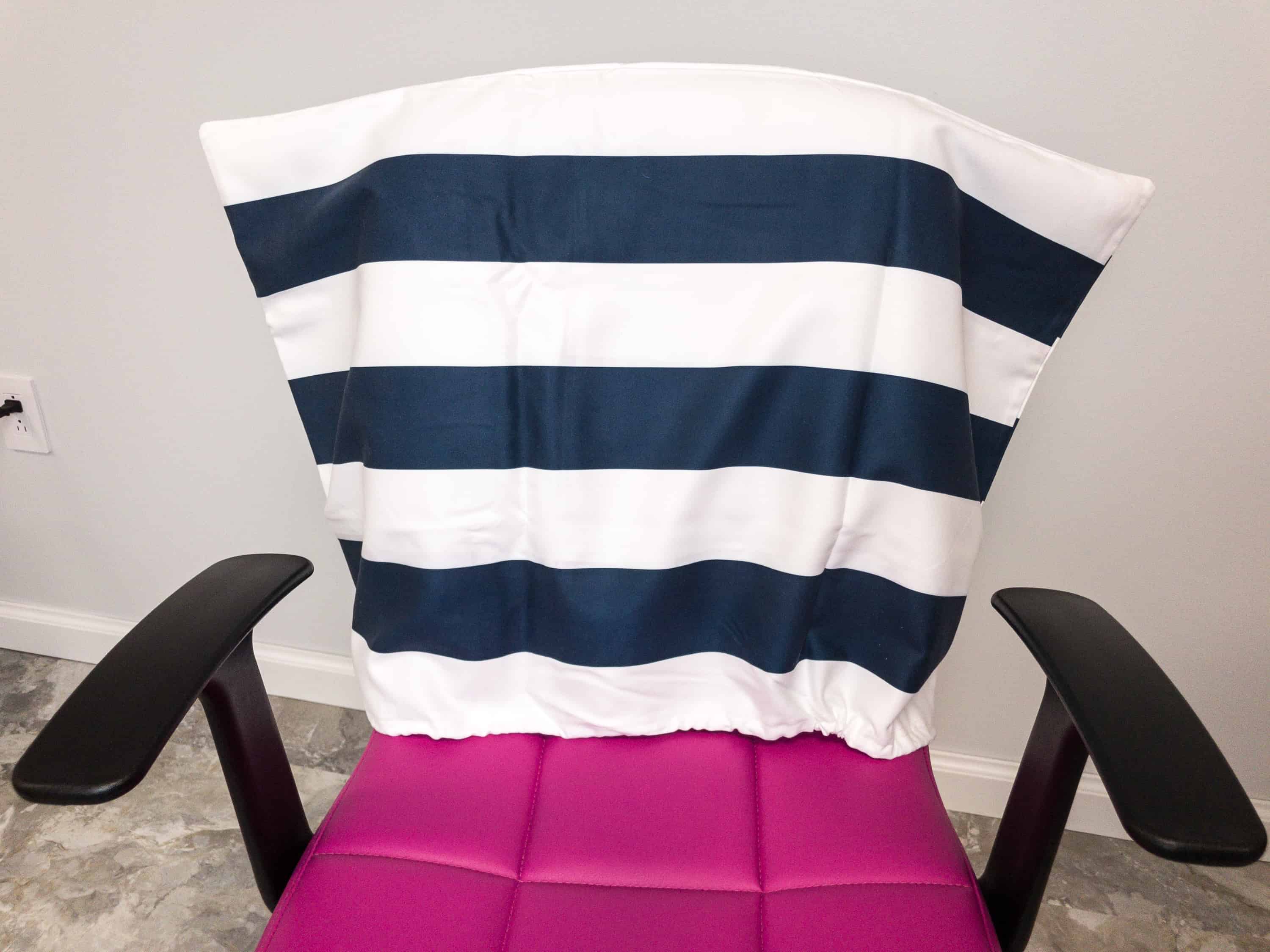 It's giving me nautical vibes! We didn't have the right kind of chair at home, but this one is going with us to our community pool!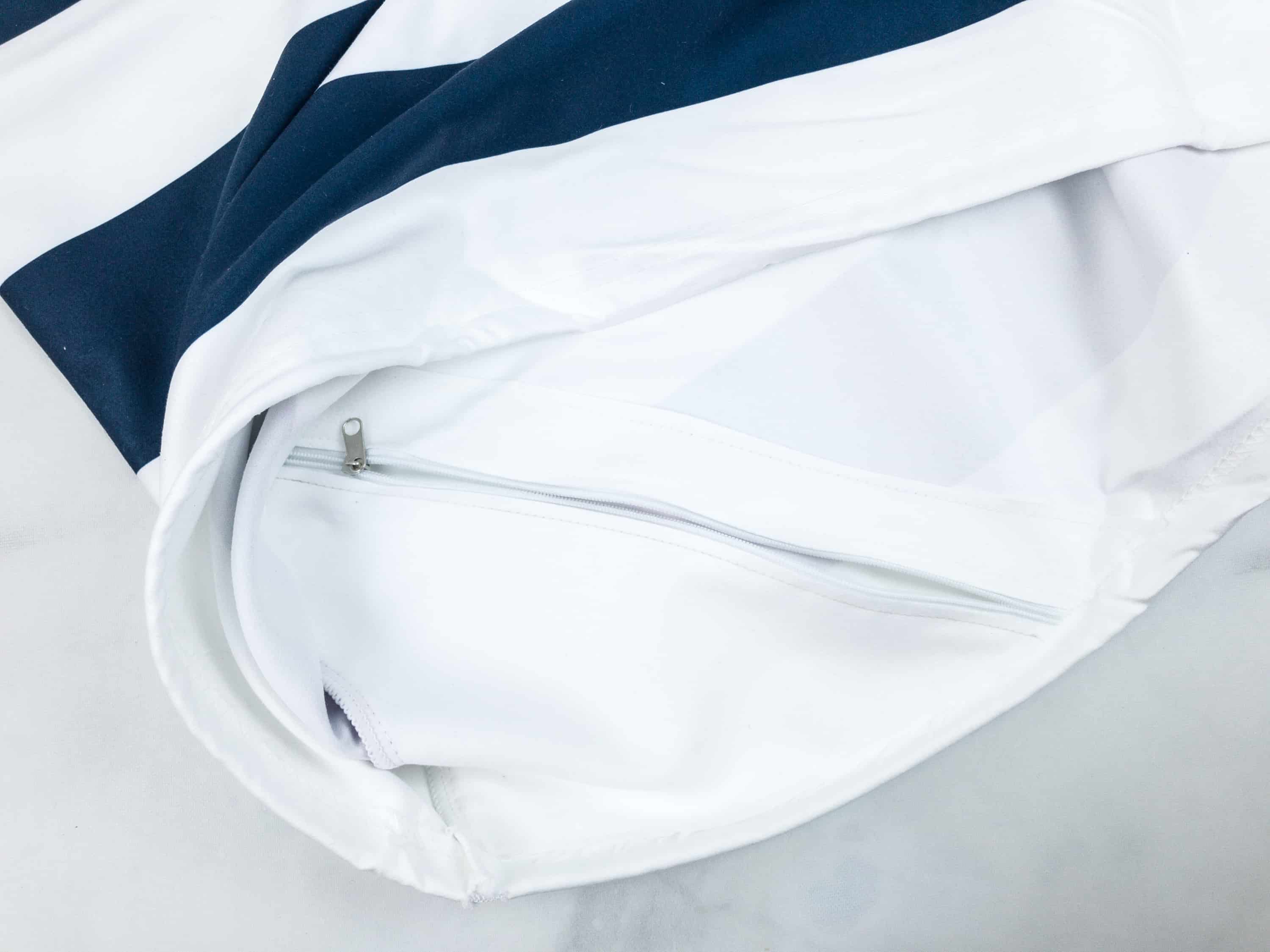 The hidden pocket is sewn on the inside of the chair wear. It even has a zipper to keep your things secured.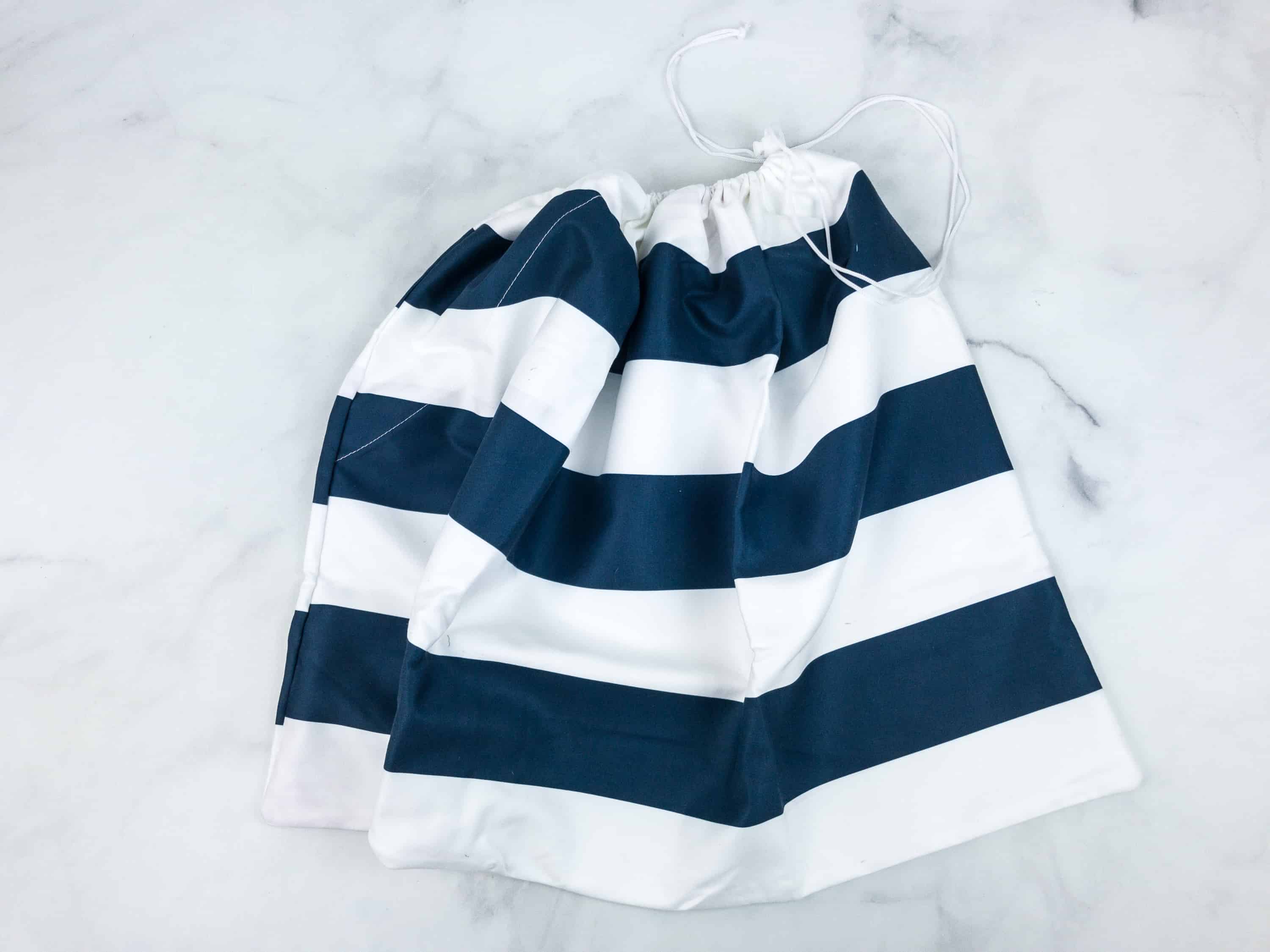 It also comes with a string that you can easily tie to keep the fabric from slipping.
Two bottles of wine and a bunch of fun and high-quality lifestyle goodies – I couldn't really ask for more! This quarter's box is all about pampering which we all deserve after a long day of work. There were also a bunch of practical items like the cardholder and the chair wear, plus a yummy chocolate treat that tasted perfect with wine. On the whole, with the value and the variety it offers, it's a wonderful curation perfect for any wine-lover!
What did you think of Vine Oh?