TokyoTreat is a Japanese treat box that is shipped directly from Japan. For 2018, TokyoTreat has once again revamped the box.
There are now only two box sizes — Classic ($22.50) and Premium ($31.50). As always, shipping is free worldwide.
The Classic box includes 12 items altogether — 4 popular snacks, 4 share packs (new), 2 dagashi snacks, 1 DIY candy kit, and 1 kinosei (quirky) snack.
The Premium box includes 17 items — 5 popular snacks, 1 party pack (new), 4 share packs (new), 3 dagashi snacks, 1 anime snack (new), 1 DIY candy kit, 1 kinosei snack, 1 drink.
This is a review of the Premium box.
DEAL: Use code 3OFF at checkout to save $3 on your first box!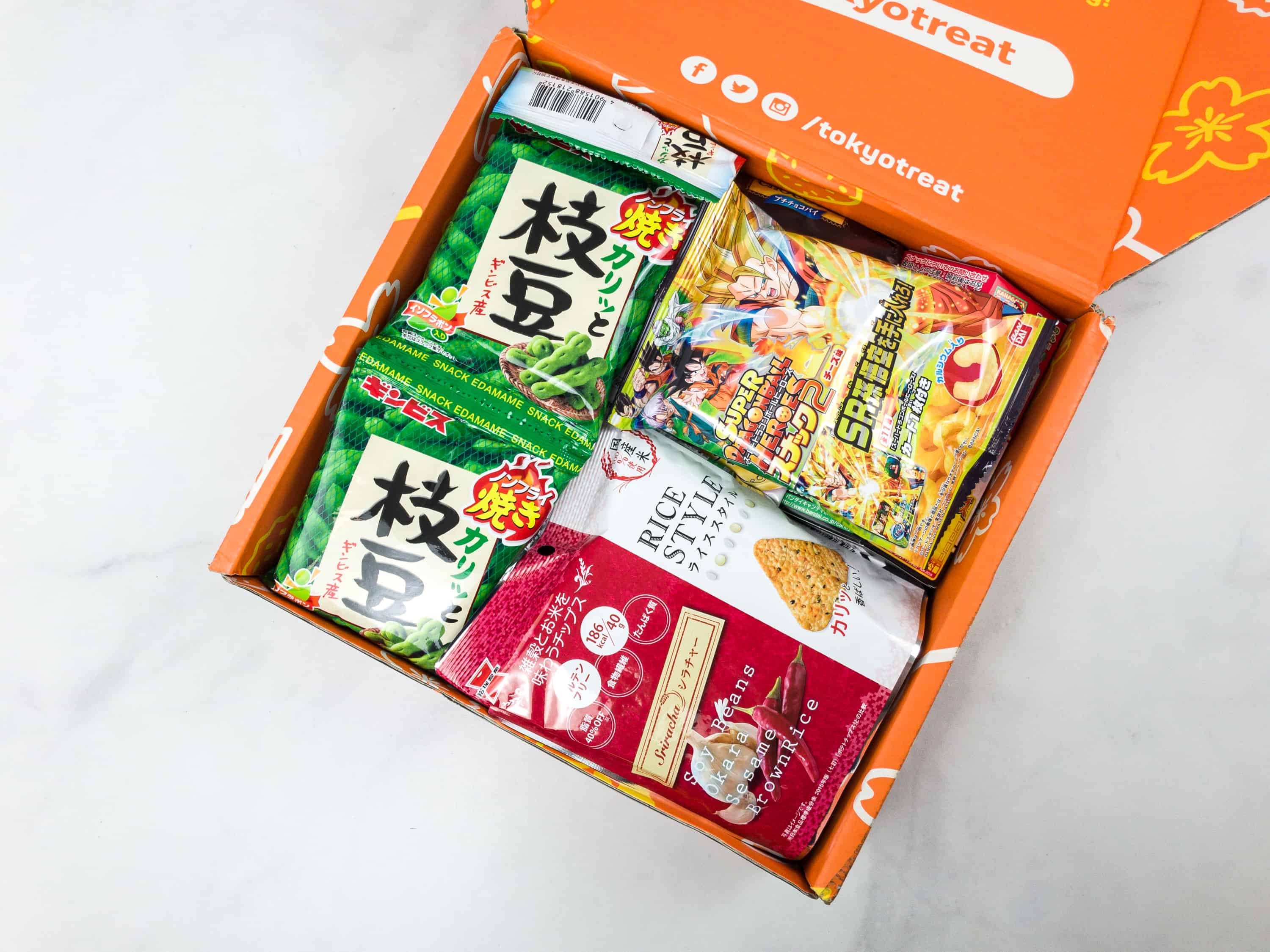 This box is packed with a lot of Japanese treats!
The magazine is back by popular demand!
This month's theme is Anime Snack Attack!

Here are the items we should be expecting for this month's curation.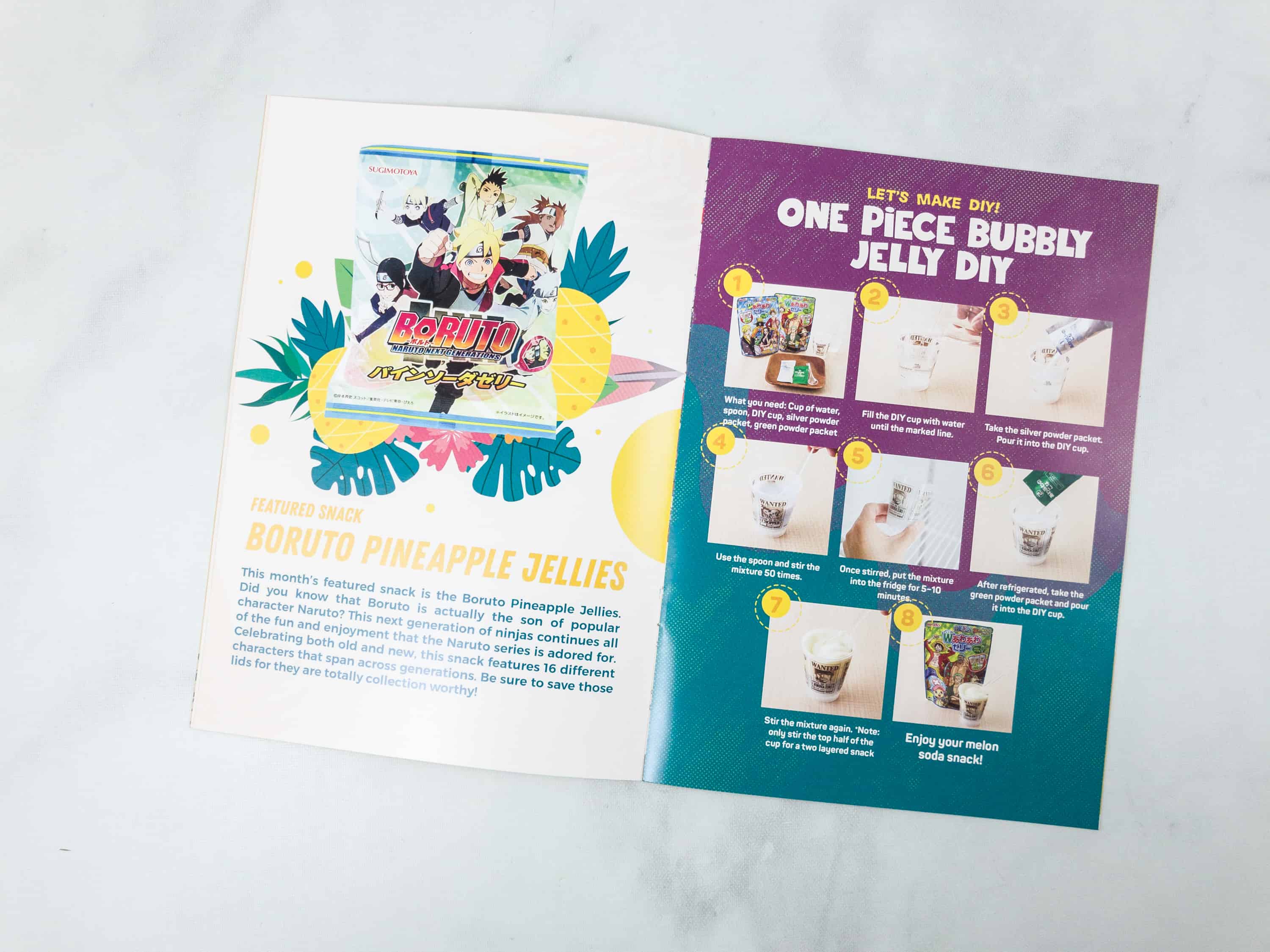 The magazine also includes featured snack Boruto Pineapple Jellies and One Piece Bubbly Helly DIY Kit!
Discover Japan page gives a brief information about Japan Culture and this time it is about The Start of Anime!
Violet Evergarden is a Japanese light novel series written by Kana Akatsuki, it won the grand prize in the fifth Kyoto Animation Award category in 2014 and the animated series will start in July 2018.
Everything inside the box!
Minute Maid Craftz Cherry & Peach. Tokyo Treat has been consistent in including delicious and hard-to-find beverages in the curation. This drink from Minute Maid has the real taste of cherry and peach. It's sweet, refreshing, and definitely reminiscent of the flavors of spring!
Shin-Chan Gummy. Shin Chan is a five year old kid who is the main character of the manga and anime series Crayon Shin Chan.
This blue gummy candy features the cute and funny face of Shin Chan. We got it in ramune flavor!
The gummy candy is quite soft with a little sticky texture.
Choco Pie Party Pack. This pie is basically a soft bread stuffed with marshmallow in the middle and covered with a creamy chocolate coating.
The pack contains 8 pieces of individually wrapped choco pies.
Look at that rich chocolate coating!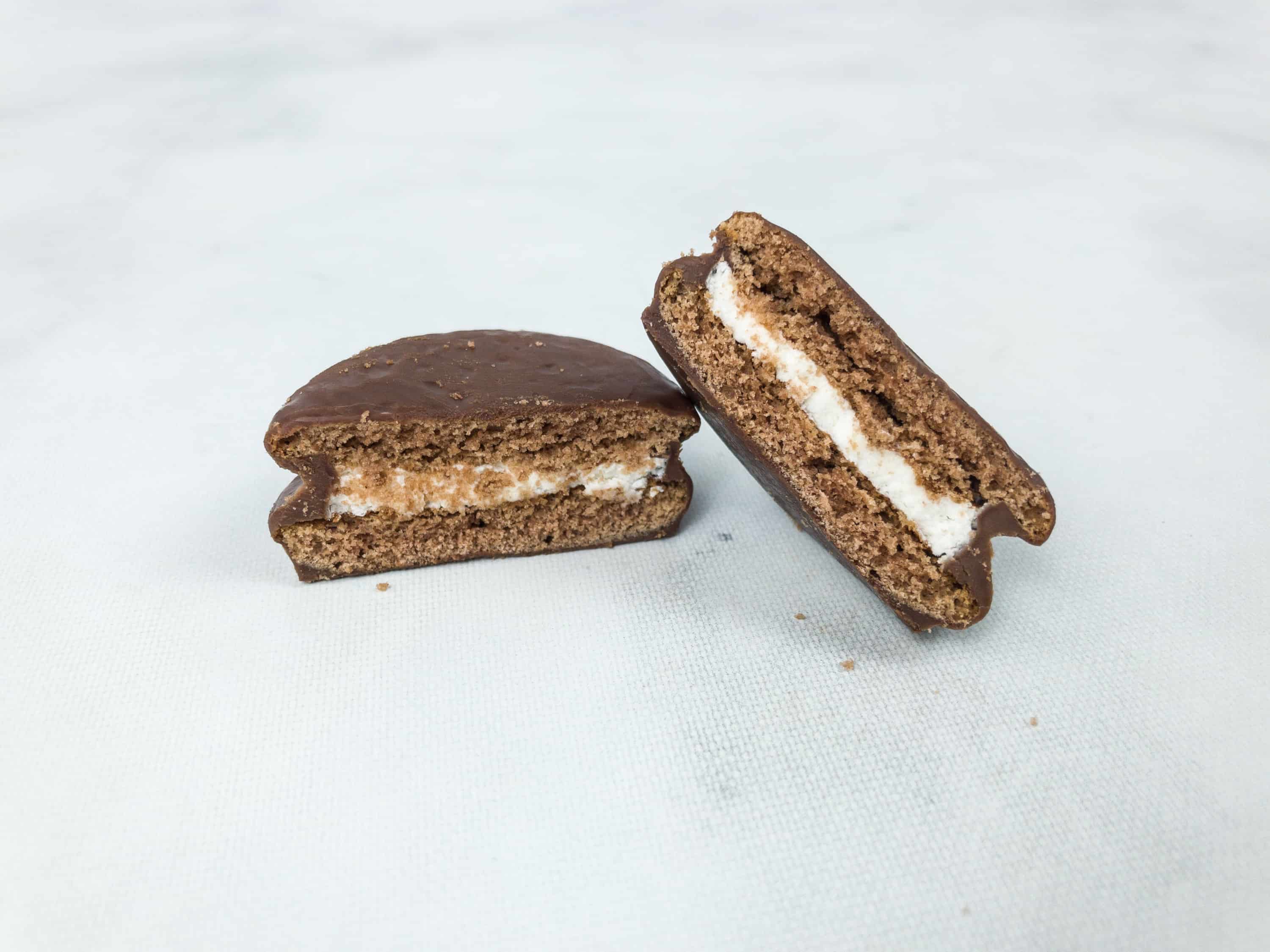 It's no different from the Korean choco pie. These were soft and yummy. The marshmallow filling is quite thick too.
Dragon Ball Cheese Puffs. Who doesn't know about Dragon Ball? Son Goku and the gang has been around since 1984! To acknowledge the popularity of the series, they included this Dragon Ball themed cheese puffs which comes with a licensed Dragon Ball Hero collectible trading card.
The trading card is stuck at the back of the treat packaging.
Of course, the packaging is in Japanese. There are also some pictures of the Dragon Ball video game on it.
The bonus trading bonus collectible trading card comes in a red packaging, making sure that the card is safe and without any damage.
We got Son Gohan, and the numbers on the side of his pictures represents his life, power level, and stamina.
The cheese puffs were light, tasty, and crunchy. They also remind me of the Super Saiyan famous golden hair!
Boruto Hand Gummy. Boruto is the story continuation of Naruto, the most successful ninja anime made in Japan. He is the son of Naruto and is making his own mark in the ninja world!
The pack comes with two gummy ninja weapons: a gummy whip and a shuriken!
It's so flexible, soft, and sticky. The taste is a combination of sweet and sour.
Boruto Pineapple Jellies. It's Boruto with his squad! They are featured on the packaging of these pineapple jellies.
The pack consists of 7 pieces of pineapple flavored jelly. I see Boruto, Himawari Uzumaki, Mitsuki, and even Naruto!
The taste is tangy and a bit sweet. I'm so glad that they came in multiples, so I can definitely share!
Splatoon Gummies. Splatoon is a video game developed and published by Nintendo For Wii U that was released last 2015. The game is about the Inklings, a humanoid that transforms into squid forms. They hide or swim through colored ink sprayed on surfaces using gun, bucket, or brush-based weaponry.
From the pictures on the packaging, you'll know that these gummy candies are shaped like squids!
The pack contains orange-flavored and melon-flavored gummies. They're fun to chew!
One Piece Bubbly Jelly DIY. We always look forward to the DIY candy kits from Tokyo Treat. This month, we'll be making bubbly jellies and they're One Piece-themed!
At the back of the wrapper is a step-by-step procedure with illustrations, but it was written in Japanese. For the English translation, you can refer to the booklet provided in the box.
The plastic cup features the Straw Hat crew on a wanted poster. Here's Franky, the shipwright, for example!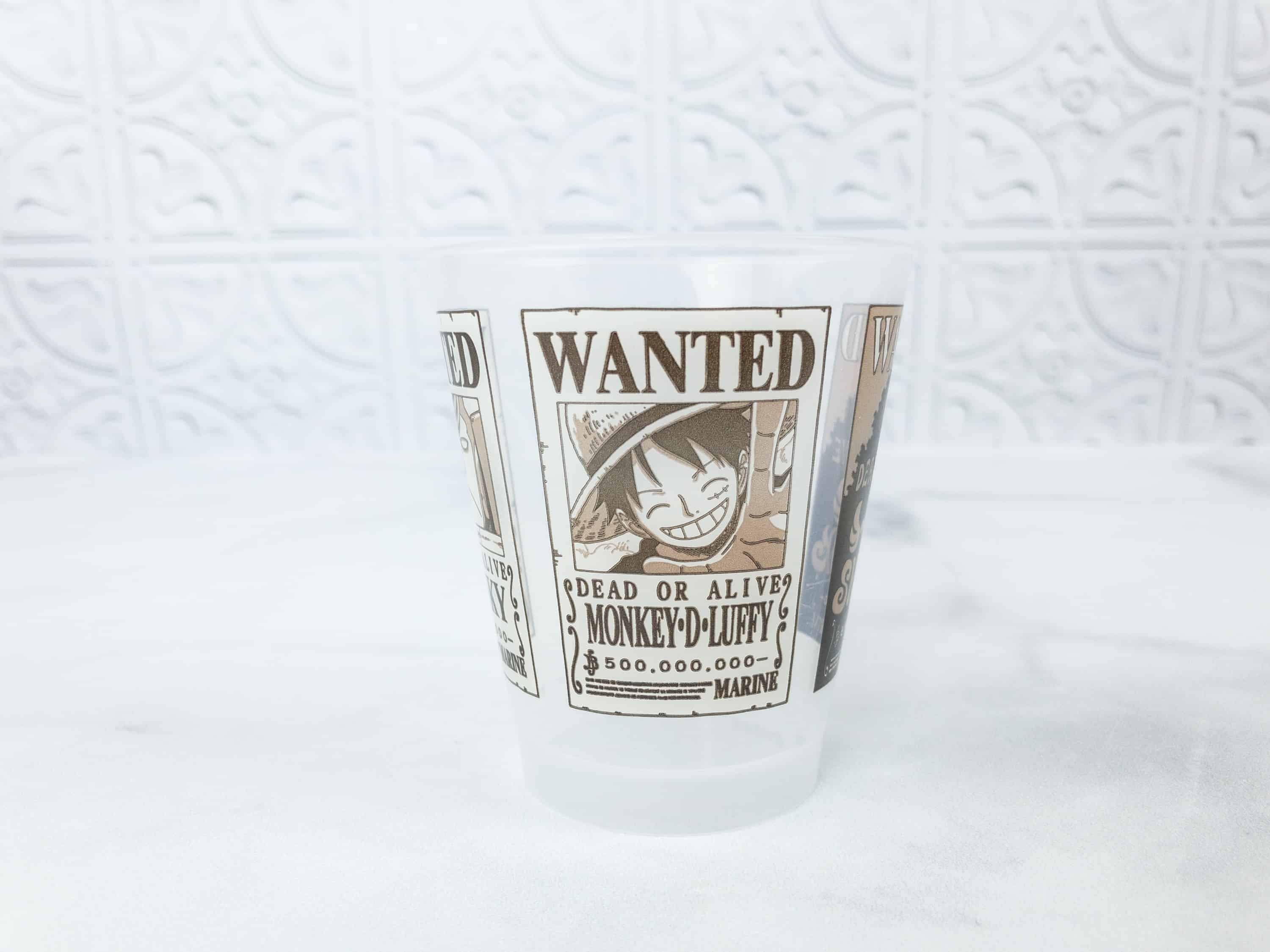 Of course, there's Monkey D' Luffy too! He's the main protagonist in the One Piece world, the future Pirate King, and also the Captain of the Straw Hat pirates!
They even included a poster of Brook, the crew's musician!
All the items included in the DIY Bubble Jelly Kit.
It's so easy to prepare, simply put all the powder in the plastic cup, add water, and poof! A reaction will occur and it will form the bubble jelly!
The bubble jelly tastes great, and the fizzy reaction made it more interesting for my kids.
Sriracha Rice Chips. These rice Japanese chips are made with soybeans, okara, sesame, and brown rice. It's a protein-rich snack!
It's a bit spicy! You can enhance the flavor more by eating it with your favorite dip or salsa.
Umaibo Mentaiko. Umaibo is already a staple in this subscription box. This snack is so popular in Japan and we totally understand why! It's savory and crunchy, plus they keep coming up with delicious limited edition flavors!
The Umaibo version we got this month is flavored with Mentaiko, a marinated salted pollock roe and cod.
It's salty, but not overpowering!
Don Taro Udon Snack. It's a dagashi snack, which means "cheap snack food." This small pack contains a dried noodle treat flavored like a real udon soup bowl.
The back of the package shows how fast and easy this snack is prepared.
This is how the snack looks when it's not yet cooked. It was really generously seasoned!

Thomas The Train Chewy Candy. Apparently, Japanese kids love Thomas The Train too. Because of the character's popularity, there's even a candy named after him and we're excited to try it!
Each pack consists of five differently designed chewy grape candy.
Each pack also features a picture of railways, trains, and also parts of trains from Thomas The Train.
The chewy candy has the same color and taste as a grape. It has a quite rough texture, so chewy and the taste definitely lasts longer!
Senzu Bean Edamame Share Pack. It has been a long time since I last heard the word senzu bean from Dragon Ball, and I'm so glad to have it in my box!
These little biscuit stick snacks are actually made from edamame beans.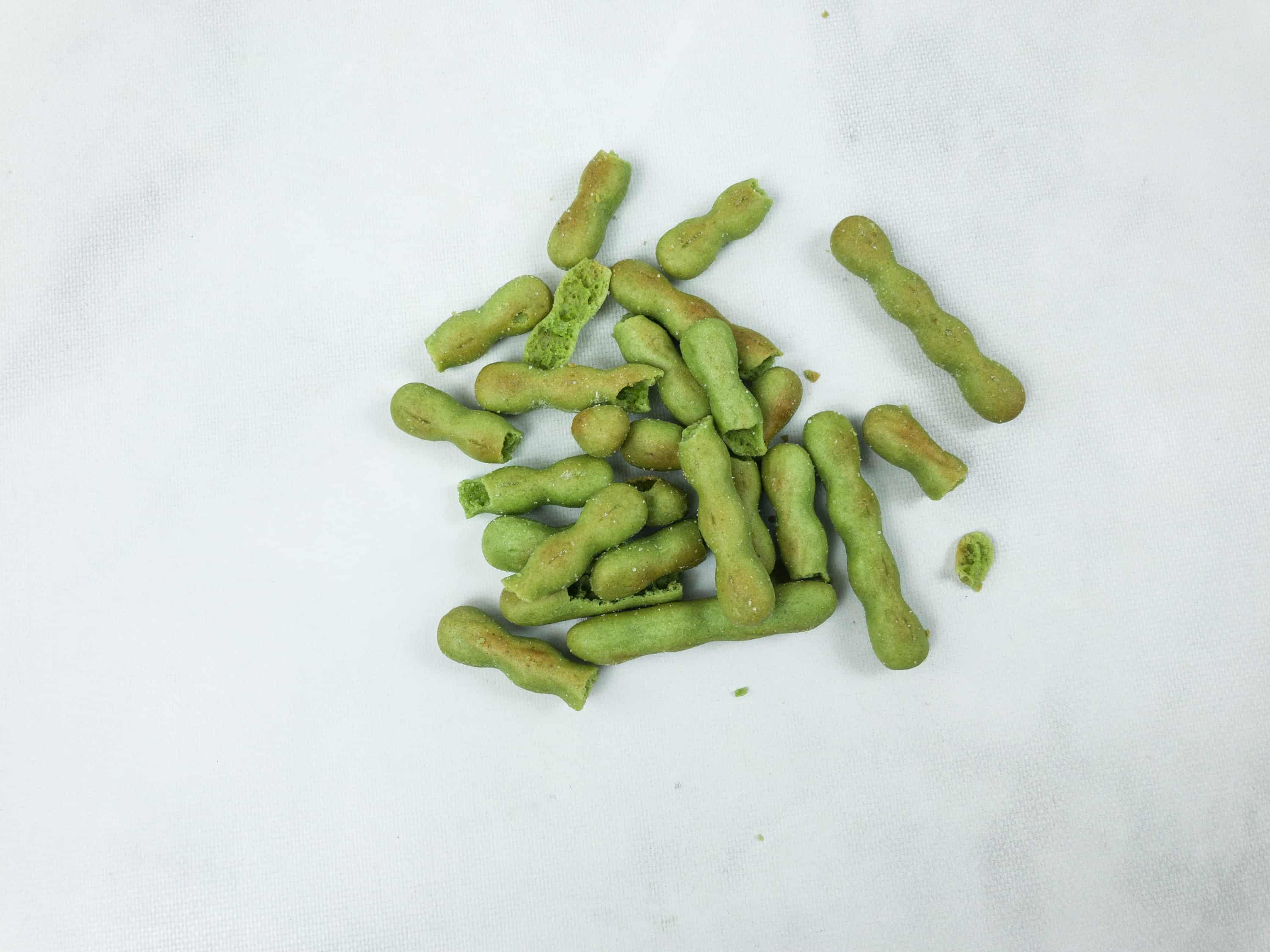 They are salty and do taste remarkably like edamame!
Shin-Chan Chocobi Almond Tofu Corn Puff. Chocobi is a popular star-shaped corn puff snack from Japan. This time it features Crayon Shin Chan!
Inside the box, you'll receive two separate packs. One is for the collectible card, and the other is for the delicious snack.
The card features Shin Chan in his cute fox costume carrying a huge ear of corn.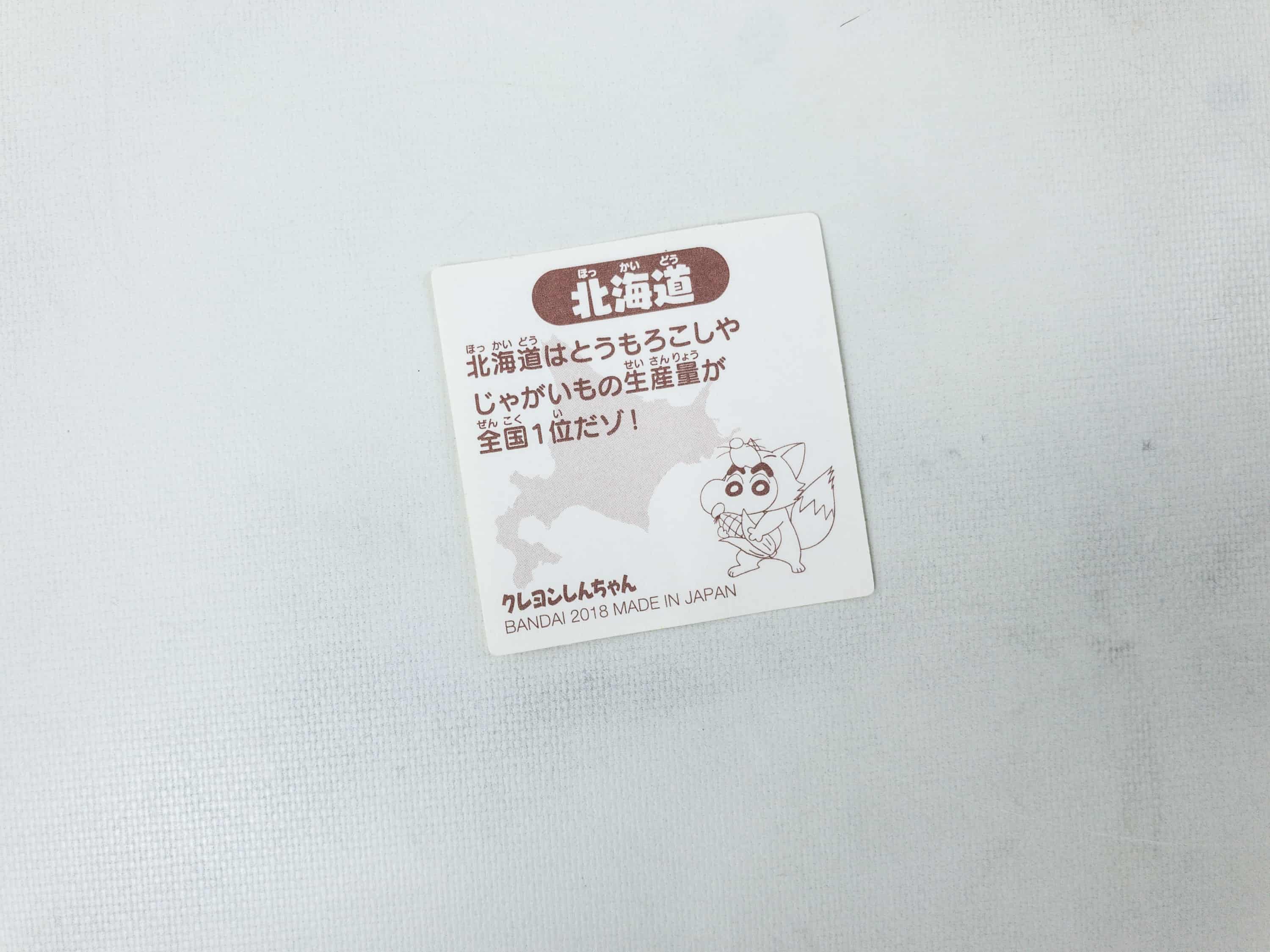 The back of the card features the map of Hokkaido.
The corn puffs are white and star-shaped. They're sweet just like almond tofu and really crunchy too.
This month's box was filled with anime favorites and delicious tasting snacks, which doubled the fun! There was a good balance of chocolate treats, gummy candies, and savory treats too. As always, we're delighted with the DIY candy kit because they're fun and easy to make. Tokyo Treat is an all-around great subscription of Japanese snacks, perfect for satisfying the cravings of any Japan fan!
What did you guys think of this month's Tokyo Treat?