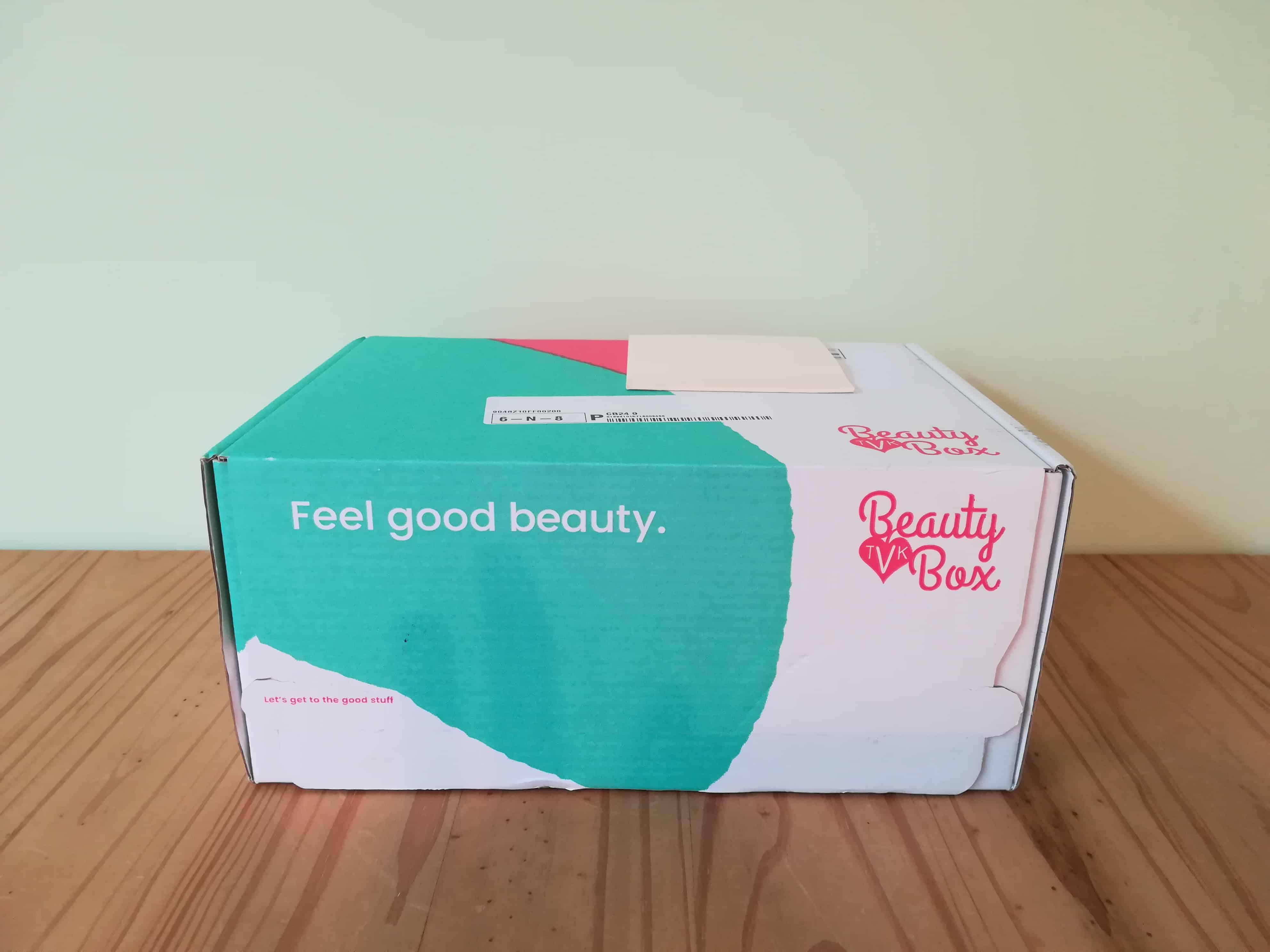 The Vegan Kind is the UK's most popular subscription boxes for vegans. The Beauty Box delivers a mix of vegan skincare, cosmetics and beauty products quarterly.
UPDATE: Since February 2018, The Vegan Kind Beauty Box is shipping bimonthly. Read more about it here.
The Vegan Kind Beauty Box has a new look this month. I like the pastel colour palate – it gives a retro-feel, bringing to mind '90s Miami! The products are still delivered in a sturdy little box packed with crinkled paper to keep everything safe
DEAL: Get £5 off your first box! Use coupon code VEGAN.
The What's Inside Your Box sheet includes details about the box contents.
The box also contains a simple recipe for a homemade beauty scrub from Holly White. And as always, 20p from the sale of each beauty box goes to Animal Free Research UK which supports the development of techniques and procedures to replace the use of animals in biomedical research – a worthy cause indeed!
Spectrum Collections Mini Rain Glow Brush (RRP £9.99) is a bright rainbow colored brush with super soft bristles that are ideal for applying highlighter or powder, or for brushing away excess product. The fanned shape is perfect for the under eye area. I really like this brush, it's pretty and practical.
Eden Perfumes No. 78 (RRP £7.20) is a vegan perfume with hints of raspberry and white florals, with hints of citrus, caramel, and amber. No. 78 has more floral notes than I usually go for, but it's a nice, light scent and the little 10ml bottle is ideal for travel. Eden makes vegan versions of favorite perfumes and has a new shop in London.
Bloomtown Red & Berried Naturally Flavoured and Tinted Lip Balm (RRP £4.80) is a lovely light balm with a yummy berry scent.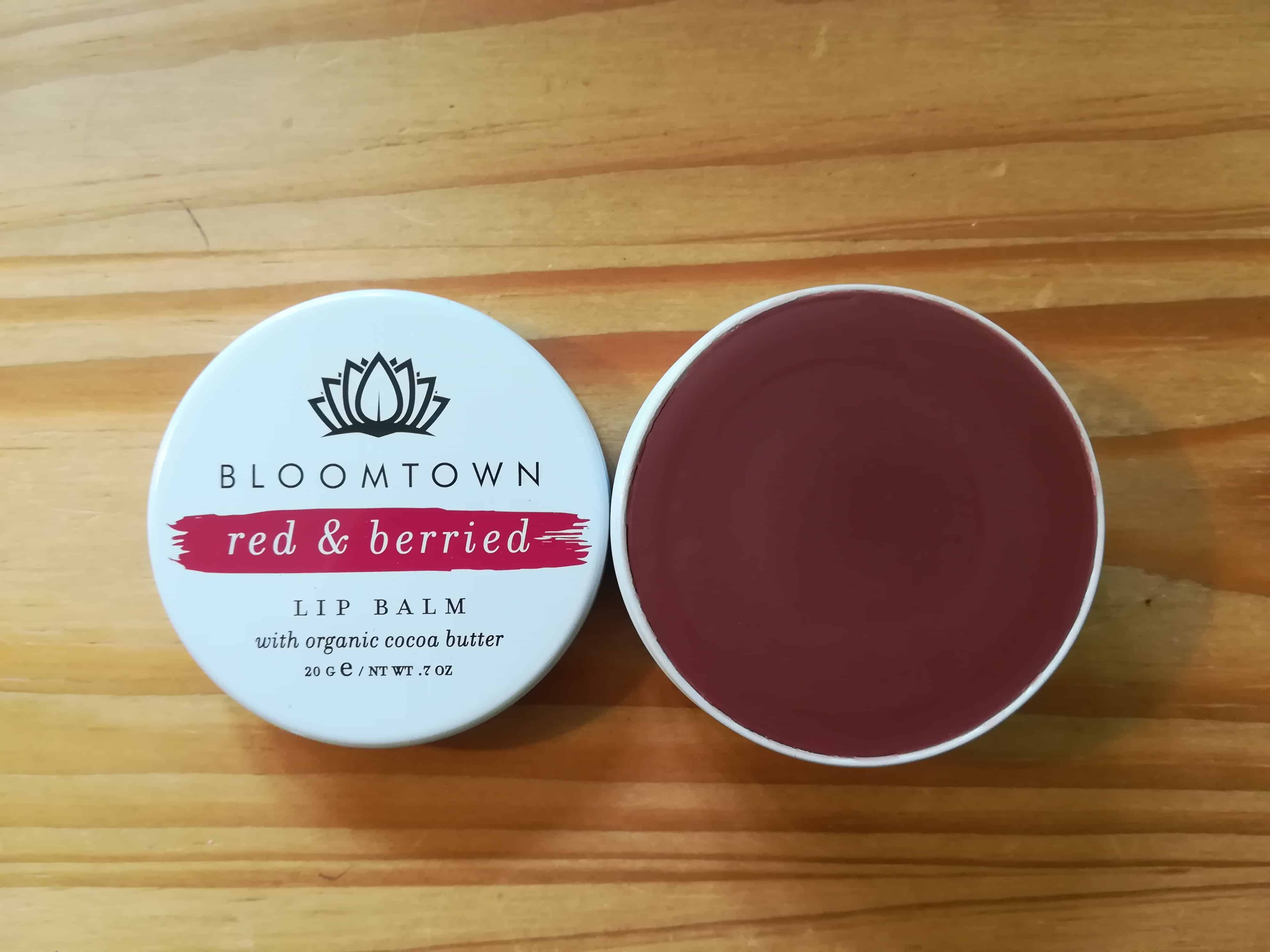 It is made with organic cocoa butter, candelilla wax, sweet almond oil, castor oil and vitamin E. My lips feel soft and subtle with this balm, and it gives a nice gloss with absolutely no annoying stickiness – it's a winner!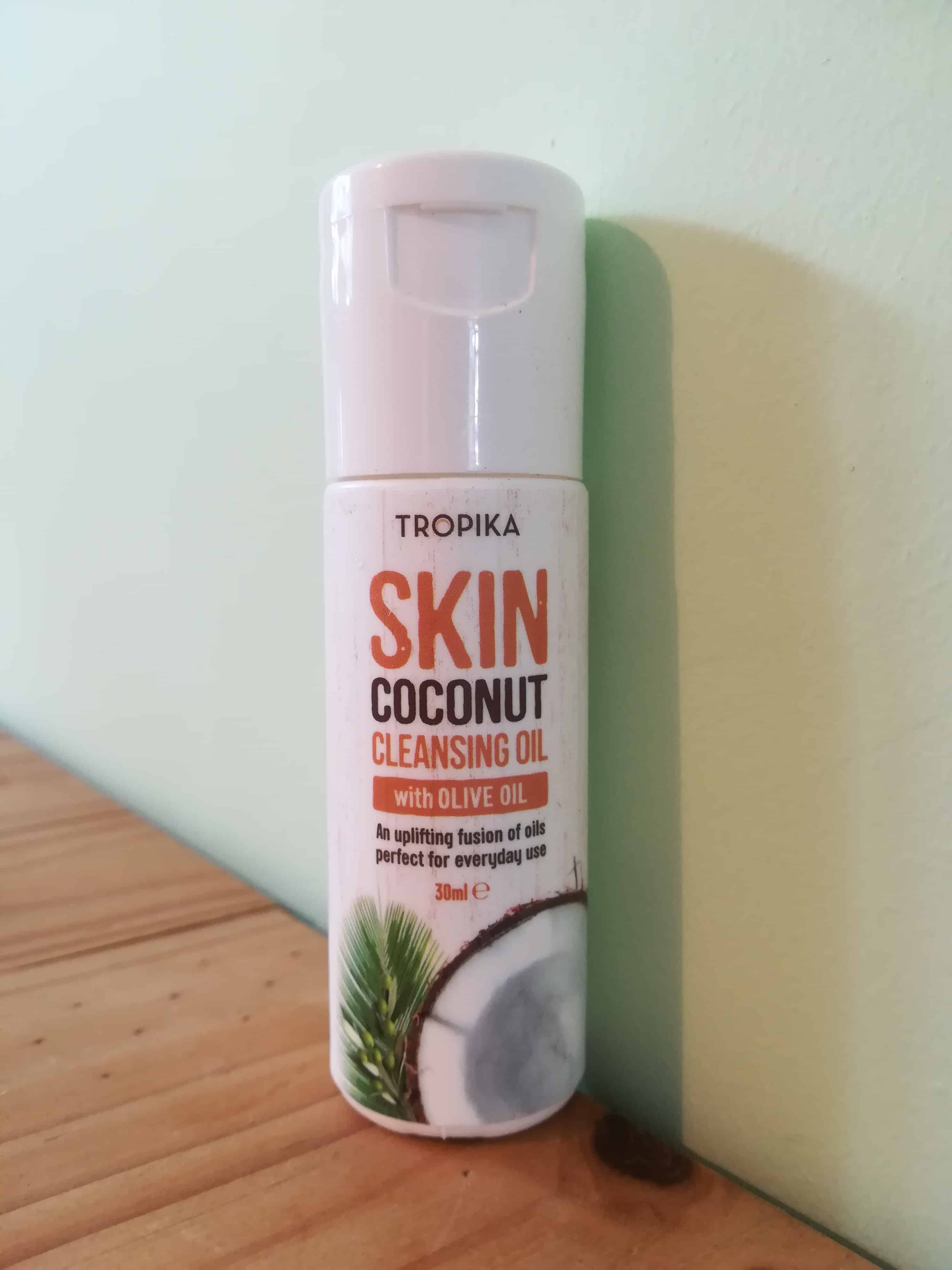 Tropika UK Coconut Cleansing Oil 30ml (RRP £4.00) is the winner of the 2018 Beauty Shortlist Award, Editor's Choice Award. It uses sustainably sourced coconut oil to remove dirt and makeup, olive oil to help protect skin from aging and licorice root extract to lighten dark spots and under eye dark circles and to even out skin tone. It seems a bit weird to use oil as a cleanser, but it makes skin feel great – really soft and hydrated. I've been using this every day for a week and really like it.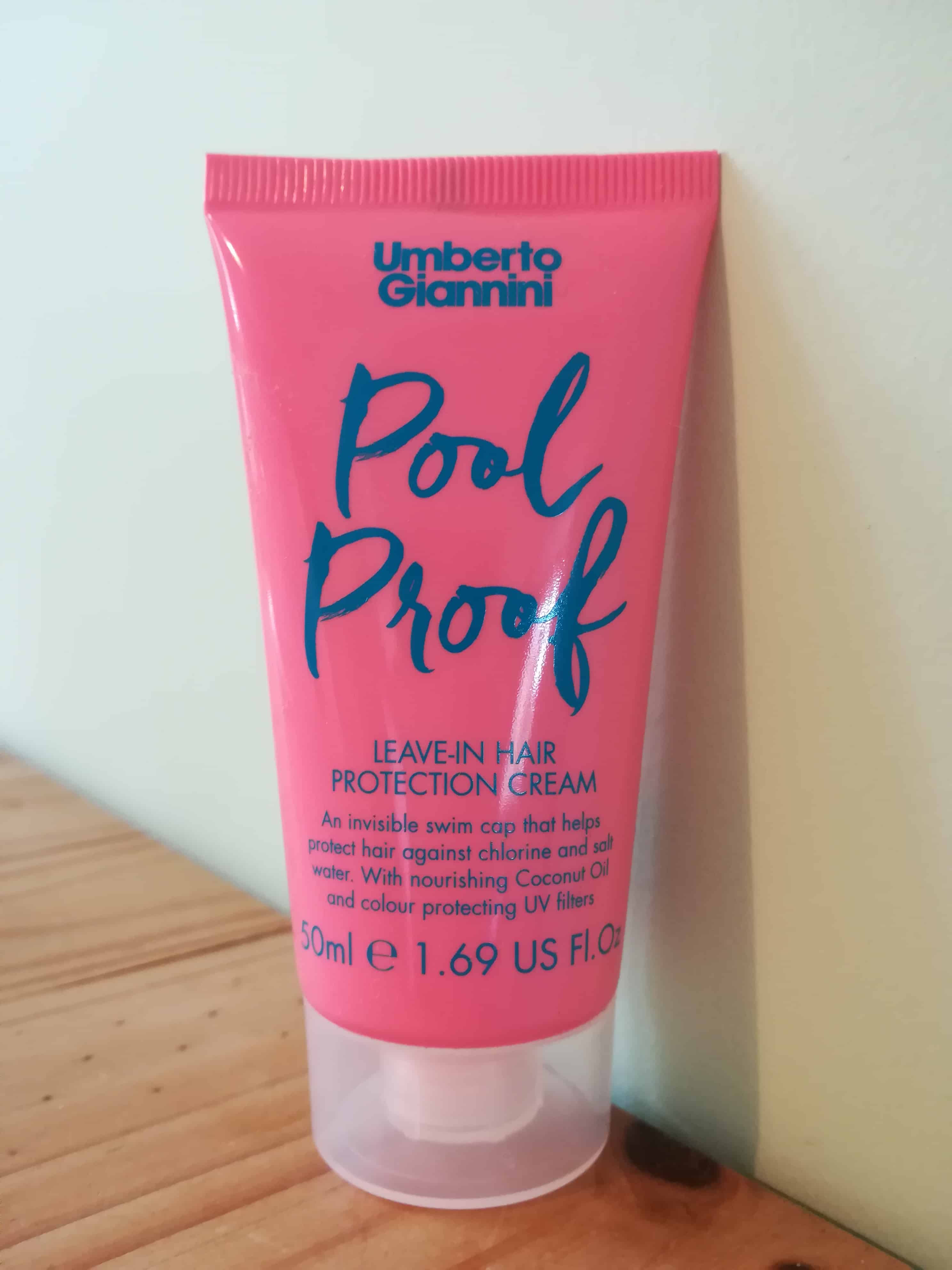 Umberto Giannini Mini Pool Proof Leave-in Hair Protection Cream 50ml (full-size RRP £8.00) is a deep conditioning and detangling cream which helps repel water. Built-in UV filters protect hair from colour fade whilst coconut and olive oils help protect against the drying effects of chlorine and salt. Sadly, I haven't had an occasion to test this out yet, but it will be coming with me on my next holiday for sure.
Dr Botanicals Moroccan Rose Superfood Facial Oil 15ml (RRP £29.90) contains high levels of vitamin A and C to even skin tone, almond oil to moisturise and brighten skin, and vitamin E to prevent skin damage from free radicals. This product feels quite indulgent, with a beautiful, gentle rose scent. Just a couple of drops from the glass applicator make skin feel happy and refreshed. I always enjoy trying Dr Botanicals products and this is no exception.
I always love the mix of products in The Vegan Kind Beauty Box. Everything is top quality and useful for all kinds of beauty routines. I think this subscription box is a great value and highly recommend it for vegans and non-vegans alike.
What do you think of this month's The Vegan Kind Beauty Box?
Visit The VeganKind Beauty Box to subscribe or find out more!