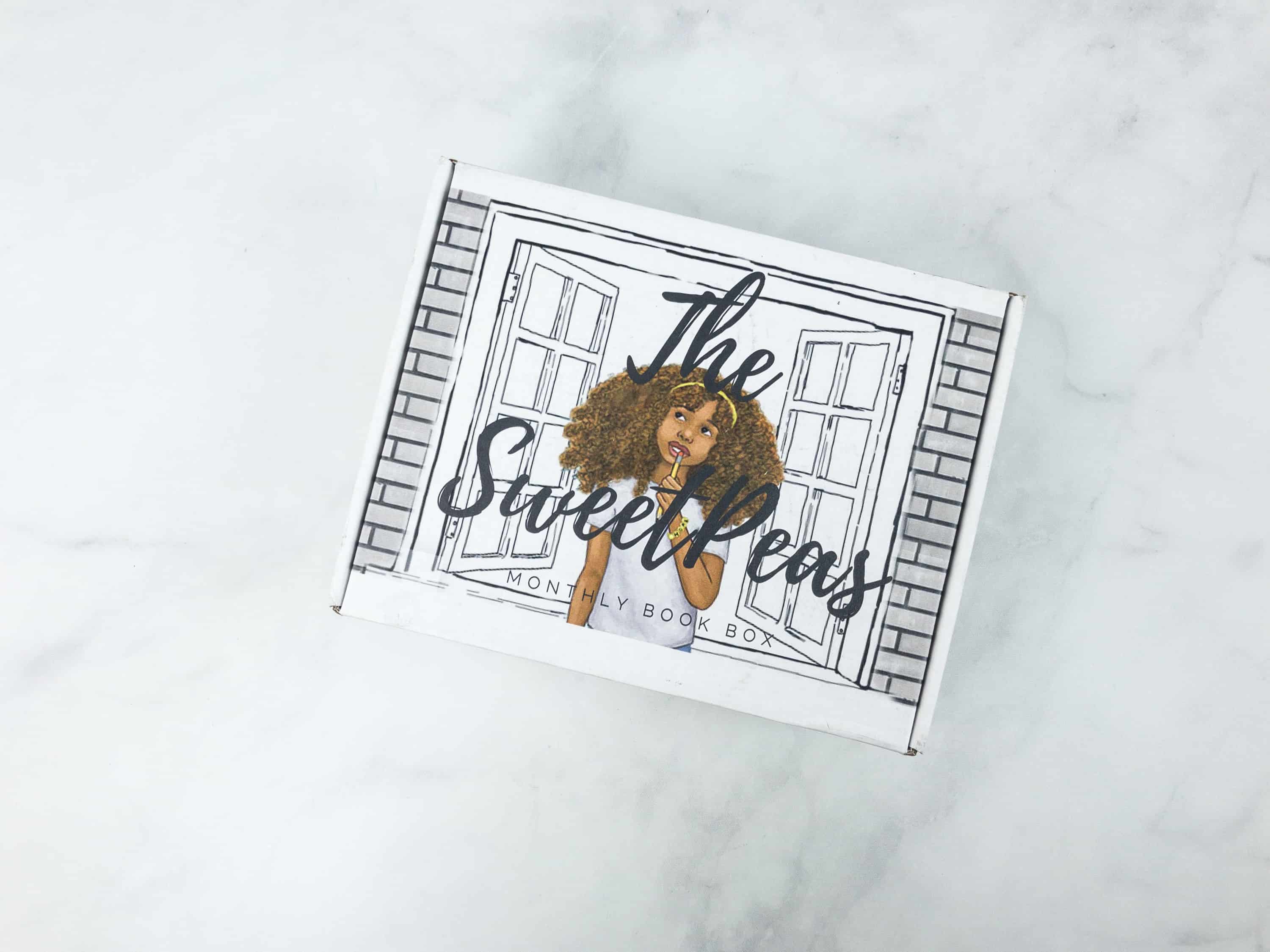 The SweetPeas is a monthly book subscription for girls who love to read, focusing on diversity and children of color. Each month, the box contains one brand new middle-grade hardcover book, 3 to 5 exclusive items centered around the theme of the book, handmade items, and a collectible exclusive button to show off your book pride. The subscription costs $29.99 per month.
They ship monthly boxes between the 6th-10th of the month and estimated to arrive during the third week of every month. They also ship only within the US and subscriptions are automatically renewed, but you can also cancel anytime.
The box comes with white squiggles to keep everything safe!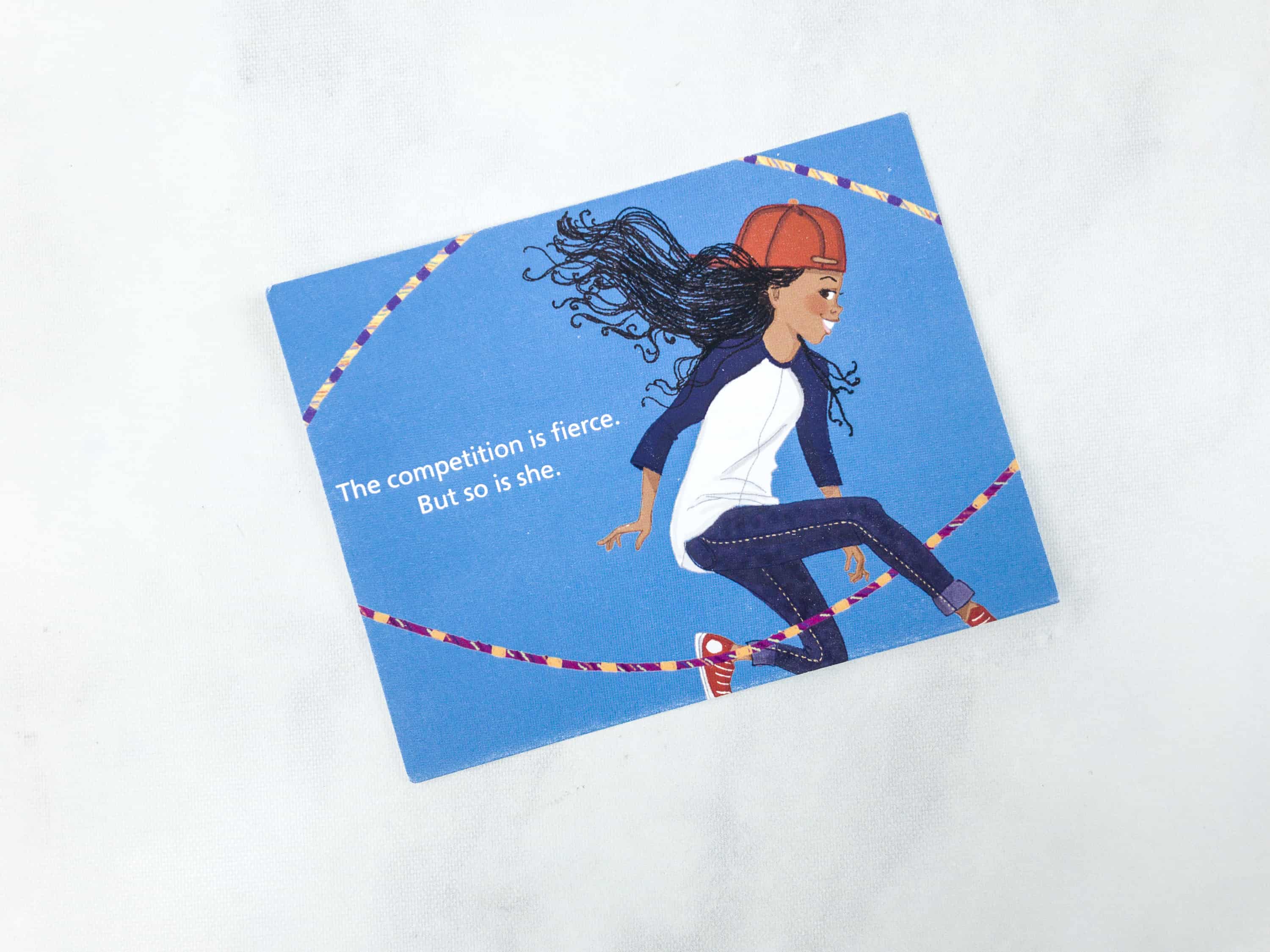 The card features artwork and a quote.
The competition is fierce. But so is she.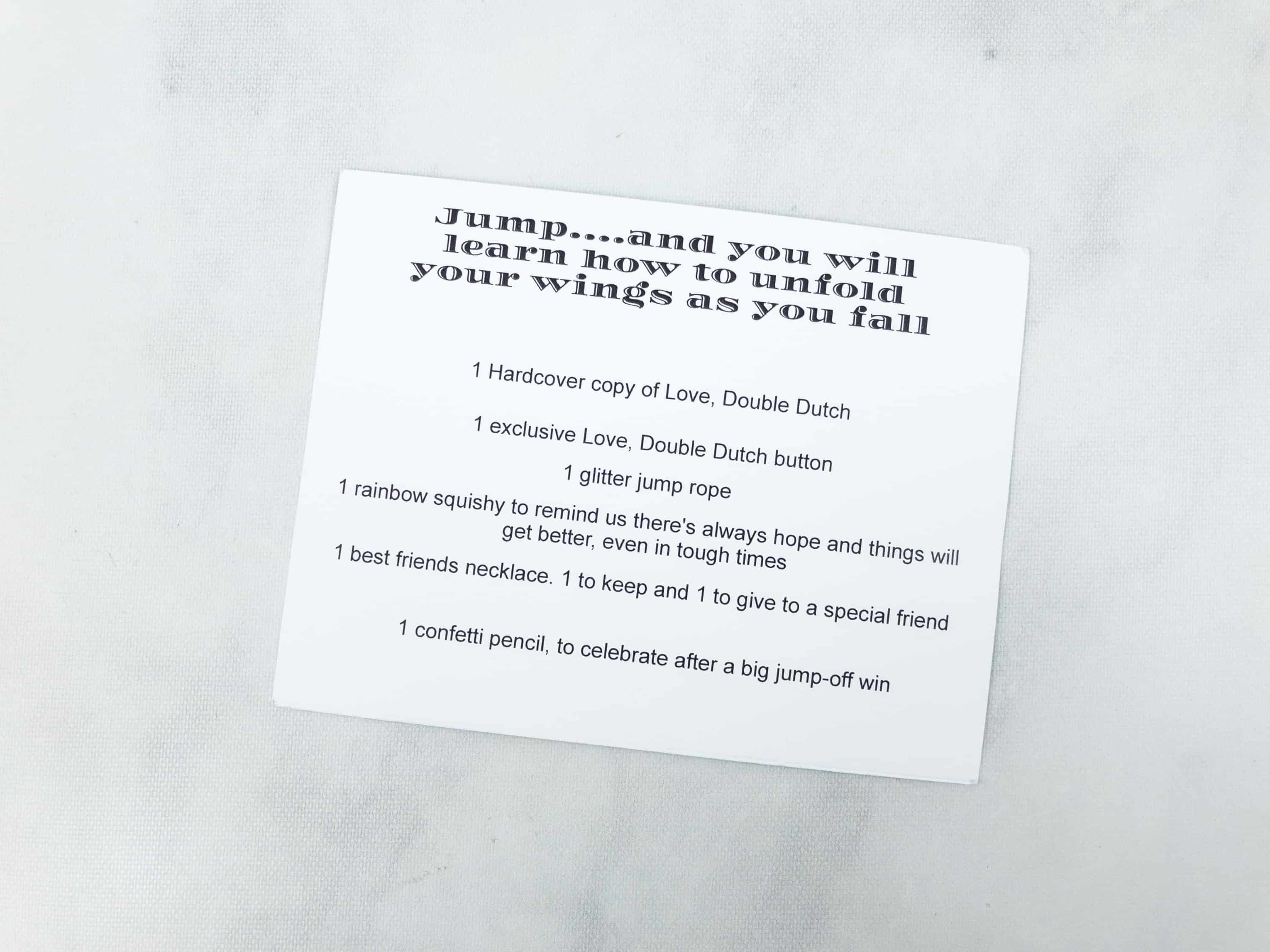 At the back, it lists all the items included in the box.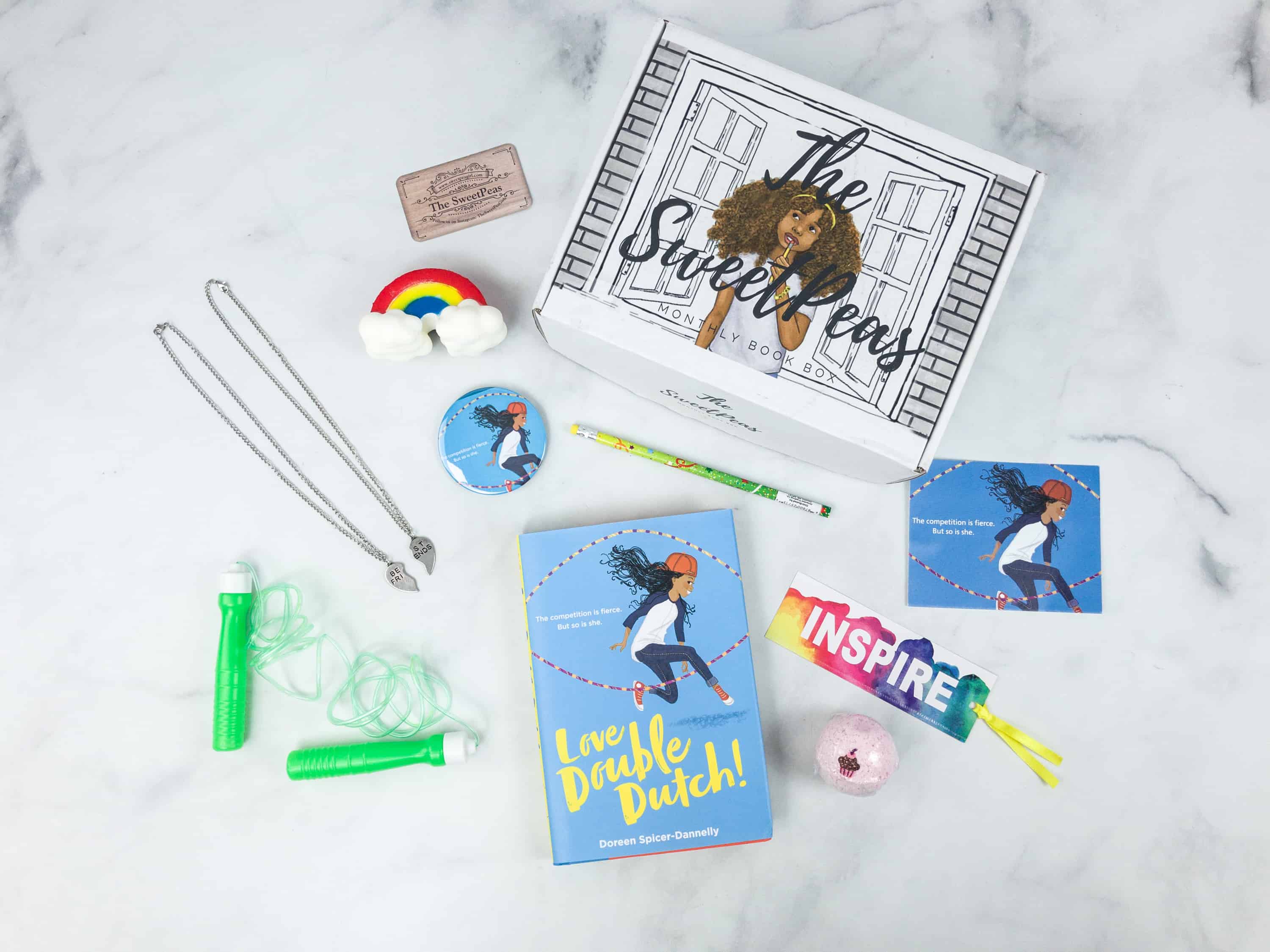 Everything in the box! Whoops, we forgot an individual photo of that rainbow squishy!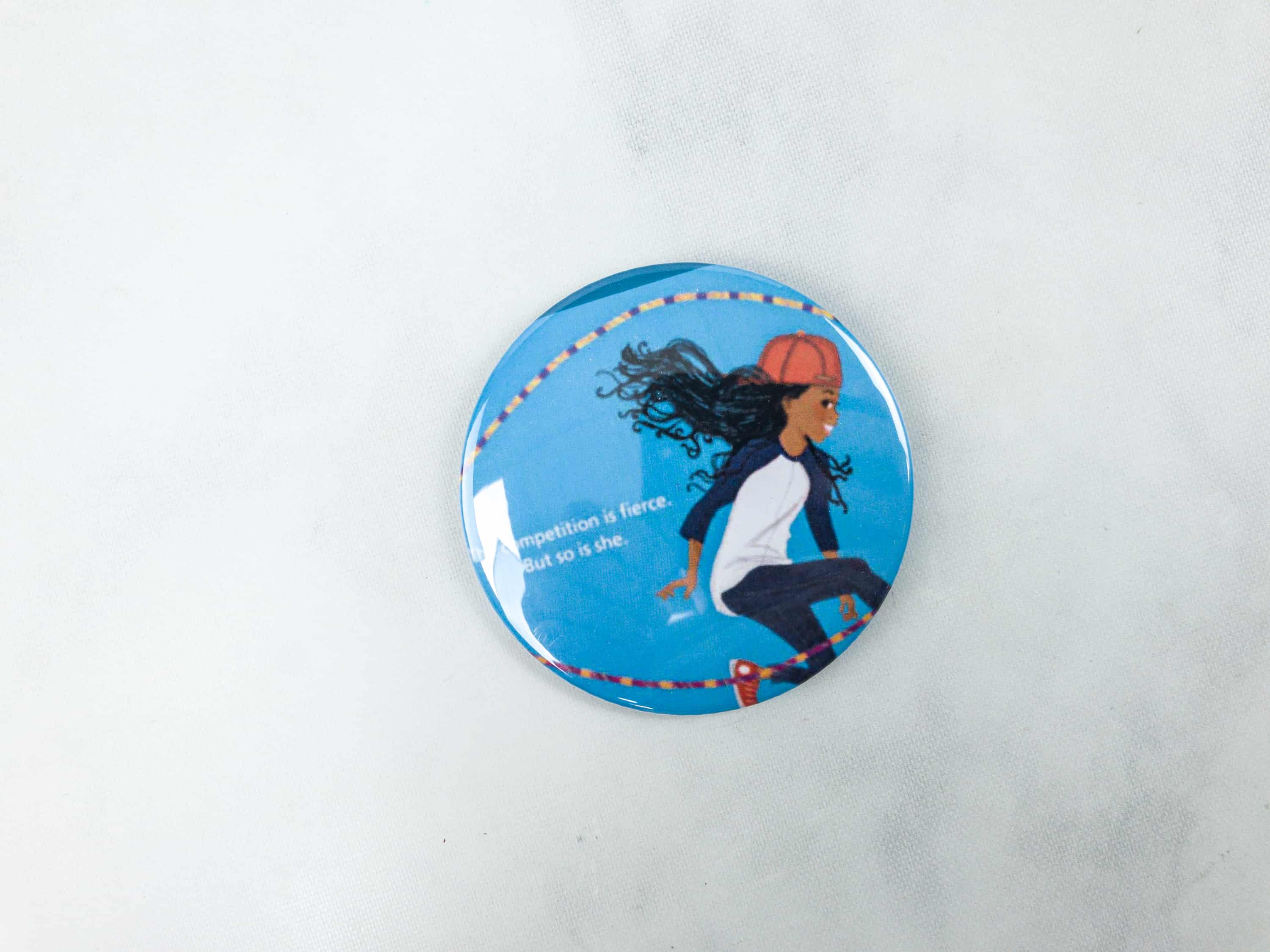 Love Double Dutch Button. It features the same print and quote from the card. Wearing this button can show off one's confident side. It would be best if they used a print-quality resolution so the image wasn't fuzzy.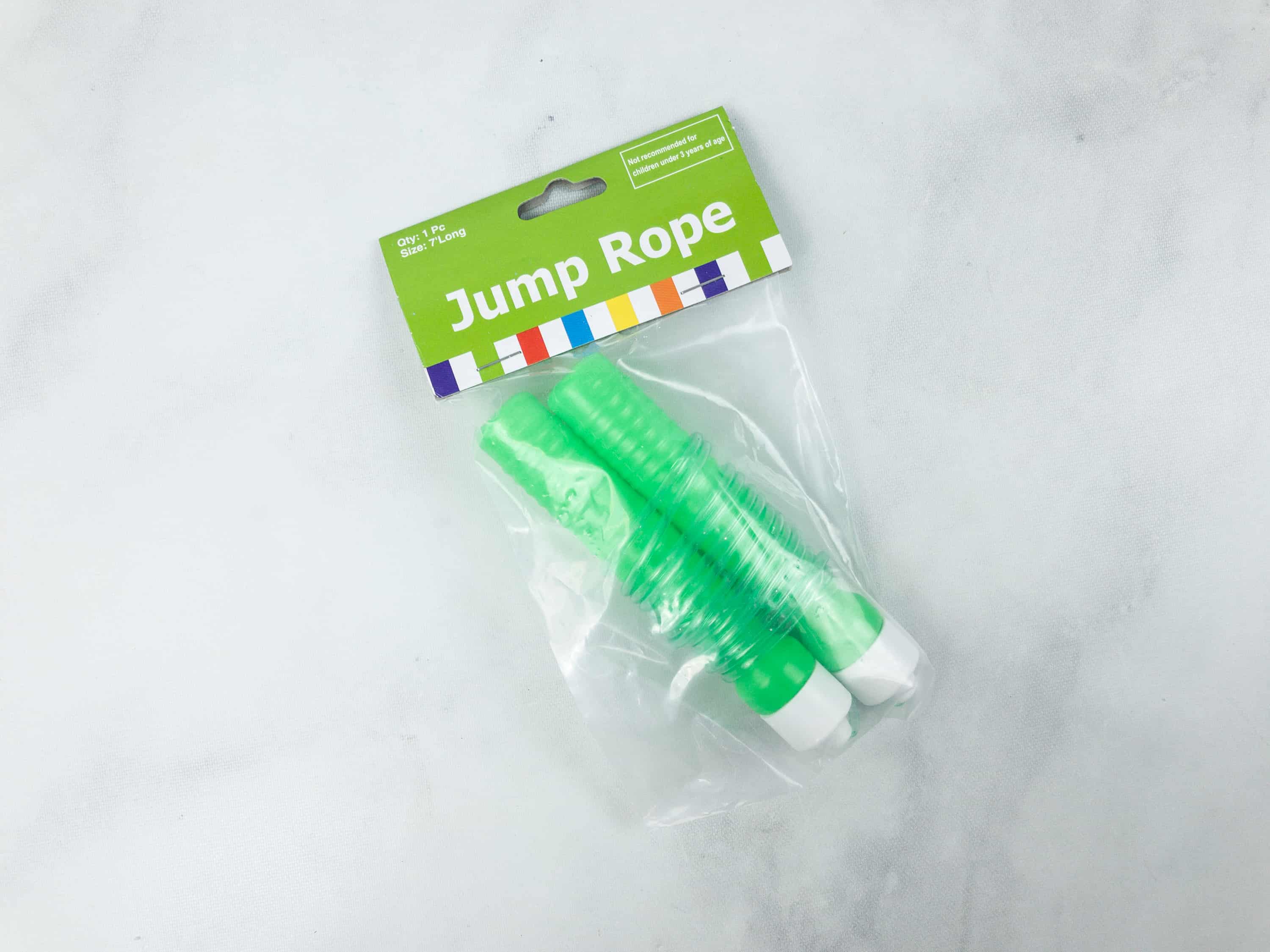 Glitter Jump Rope. Jump ropes like this one offer hours of fun, either indoors or outdoors, as long as there is enough space for your little one to jump while twisting the rope up and down.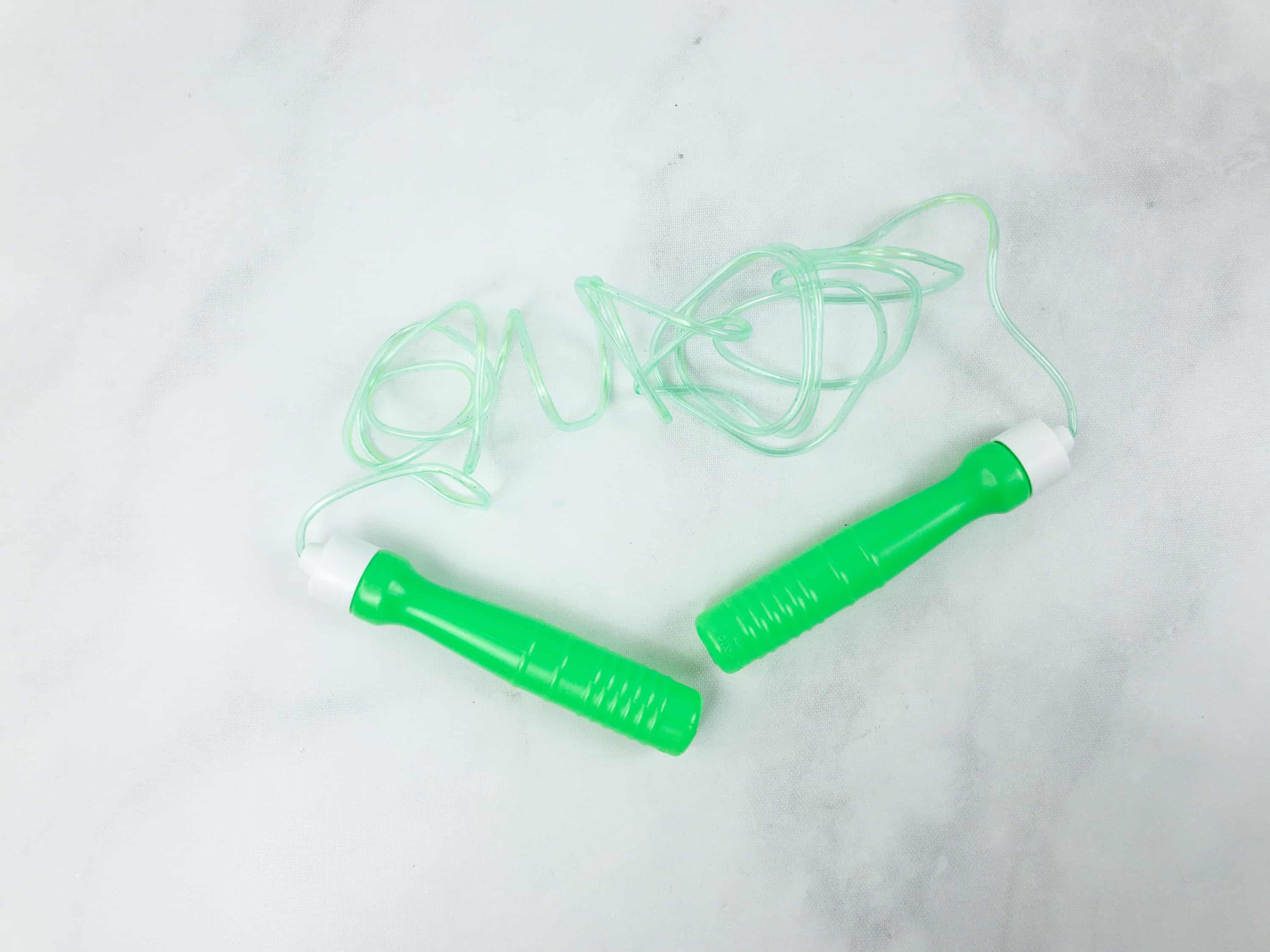 We didn't have much luck with the Oriental Trading Company jump rope, it wouldn't unkink.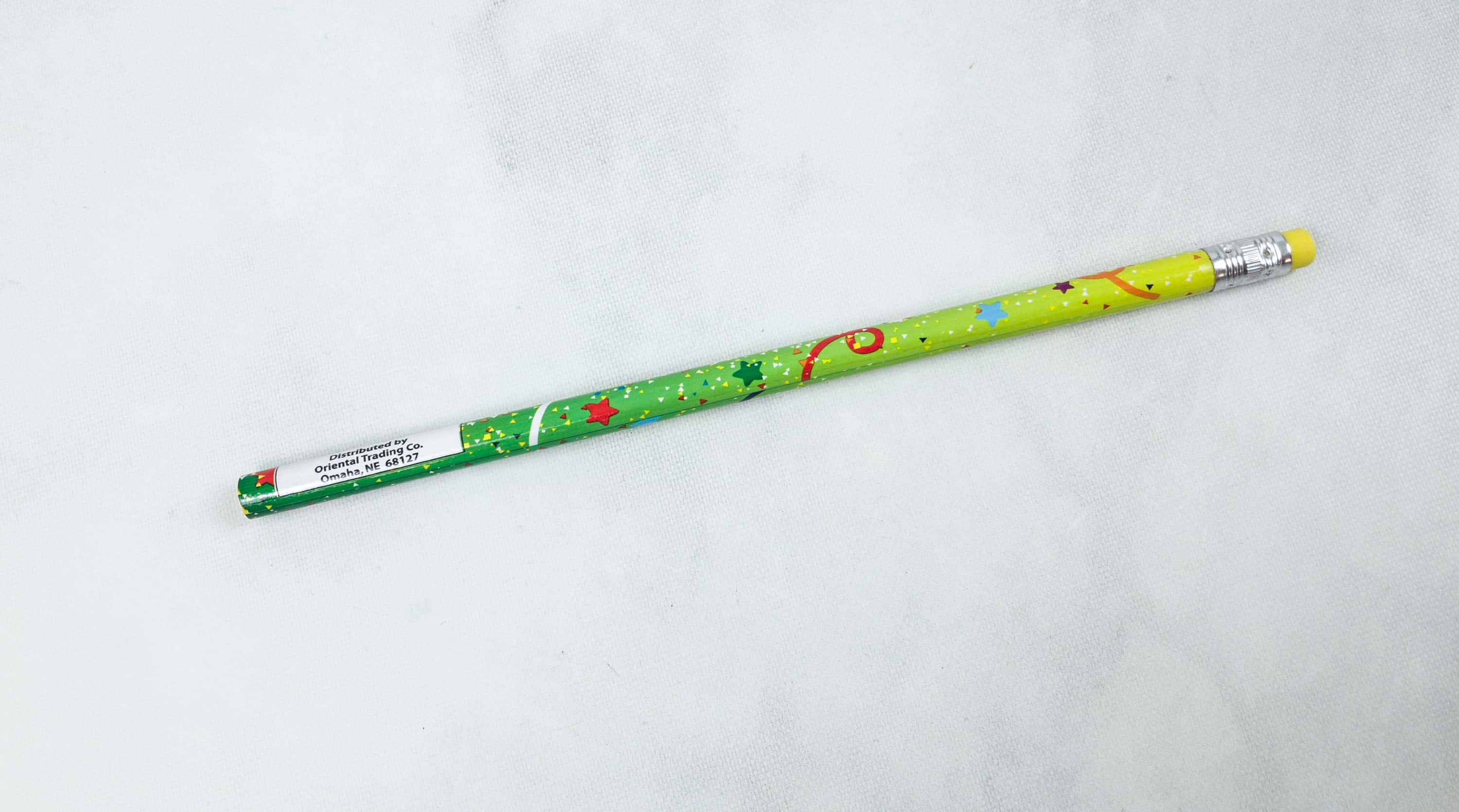 Confetti Pencil. The pencil has a colorful confetti design. It also comes with a yellow eraser on one end.
Bookmark. Bookmarks are always welcome especially when we also receive new books to read! This one features the word "INSPIRE" and has a bright color combination that makes it stand out.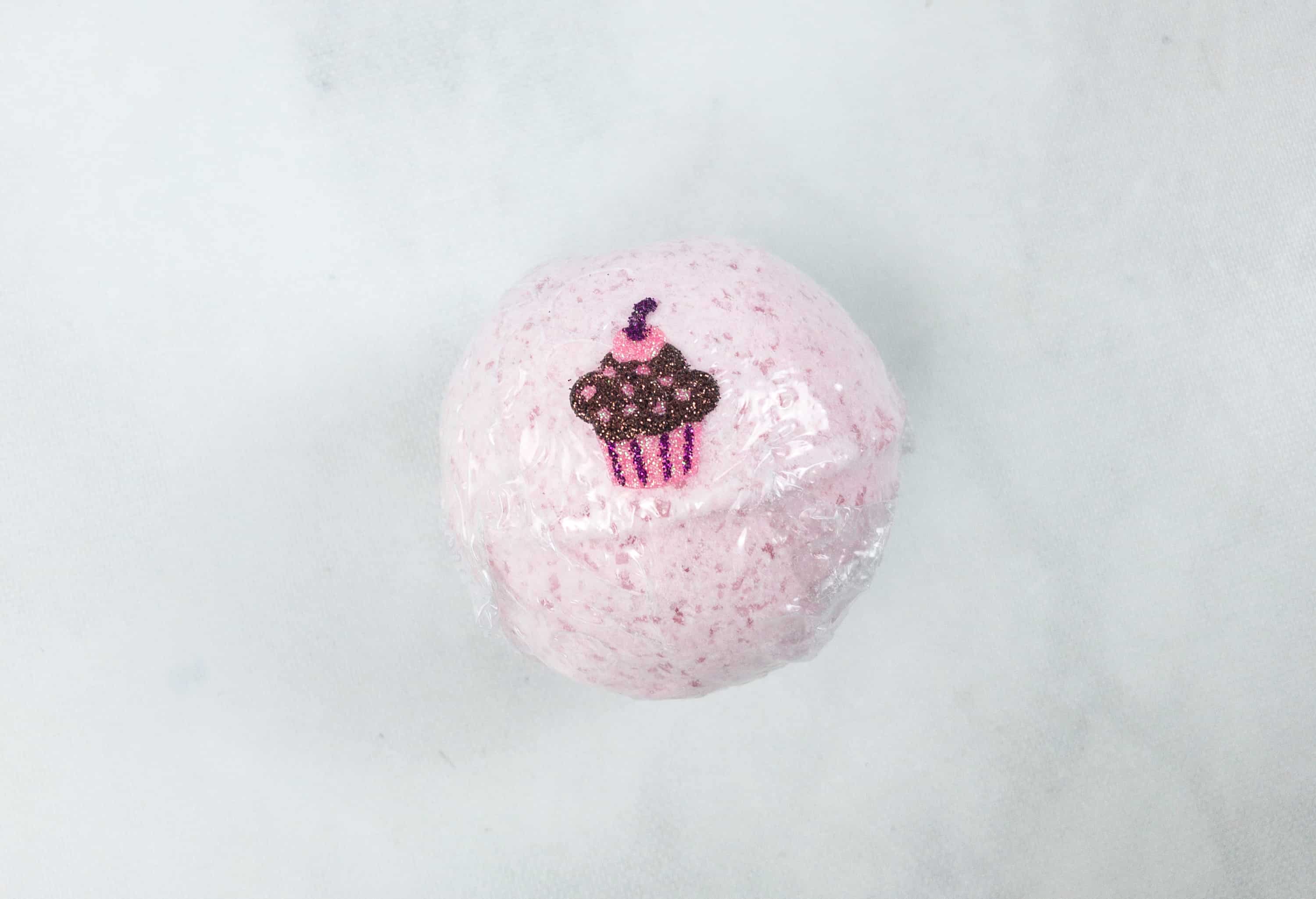 Cupcake Bath Bomb. This pink bath bomb doesn't just look good, it smells really good too, just like cupcakes. It definitely adds more fun to bath time!
Best Friends Necklace. Necklaces like this have been around for ages, but it's still a cute way of celebrating a friendship!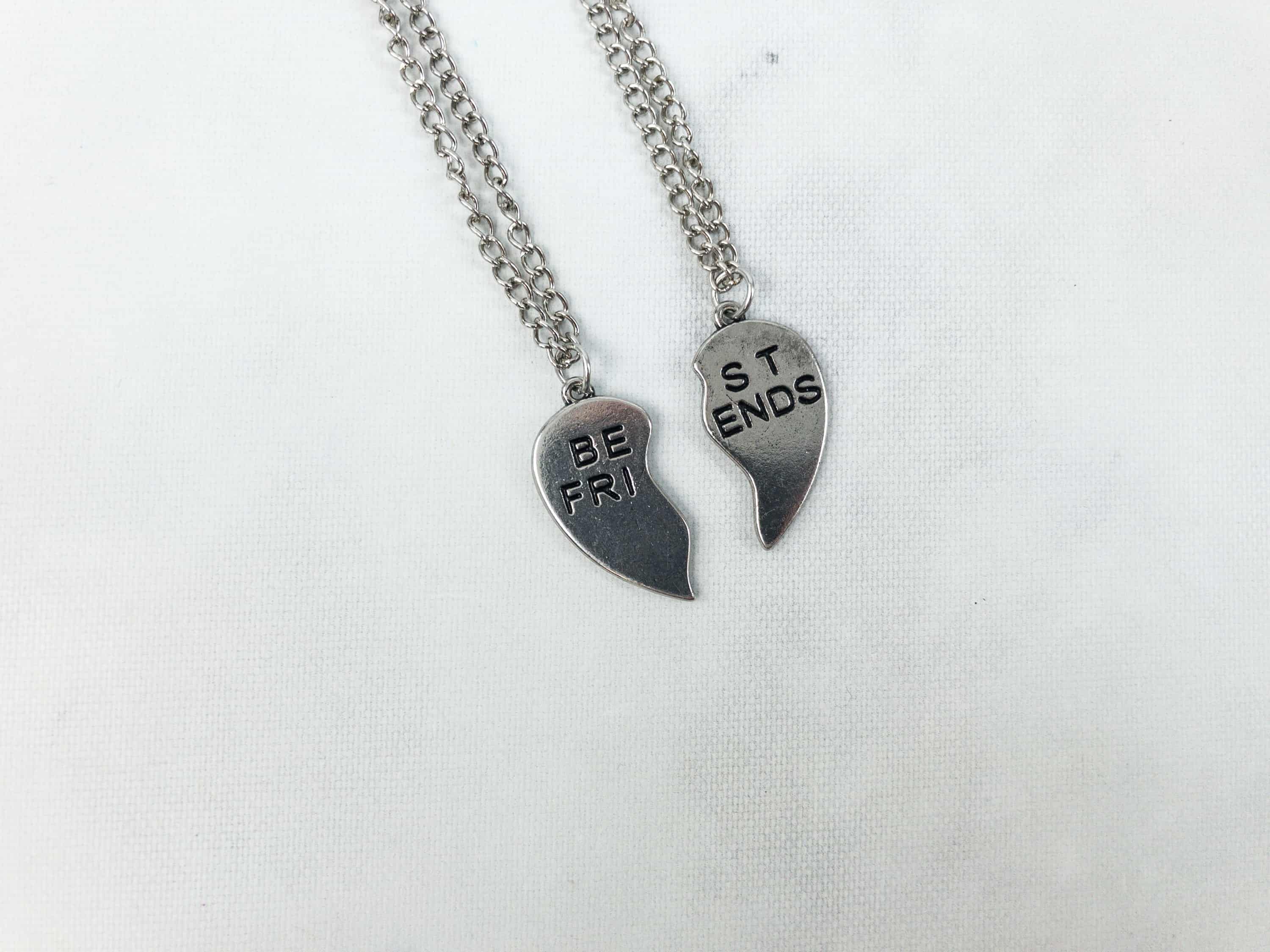 Each necklace has a half of the heart on it so that when your kid and his or her best friend get together, they can combine their necklace charms and form the word "best friends." How sweet!
Love Double Dutch By Doreen Spicer-Dannelly ($14.20)
From the creator of the popular Disney Channel original movie, Jump In! comes a double Dutch novel perfect for fans of stories about sports, summer, and friendship.

Brooklyn middle-schooler MaKayla can only think about one thing–taking her double Dutch team all the way to the National Jump-off at Madison Square Garden. That is, until her mother breaks the news. Kayla has to spend the summer at her aunt's house in North Carolina while her parents work out their problems . . . or decide to call it quits.

Kayla does not feel at home in the South, and she certainly doesn't get along with her snooty cousin Sally. It looks like her Jump-off dreams are over.

Hold the phone! Turns out, double Dutch is huge in the South. She and Sally just need to find two more kids for a team. And a routine. And the confidence to stand up to the double Dutch divas who used to be Sally's BFFs. Time to show those Southern belles some Brooklyn attitude!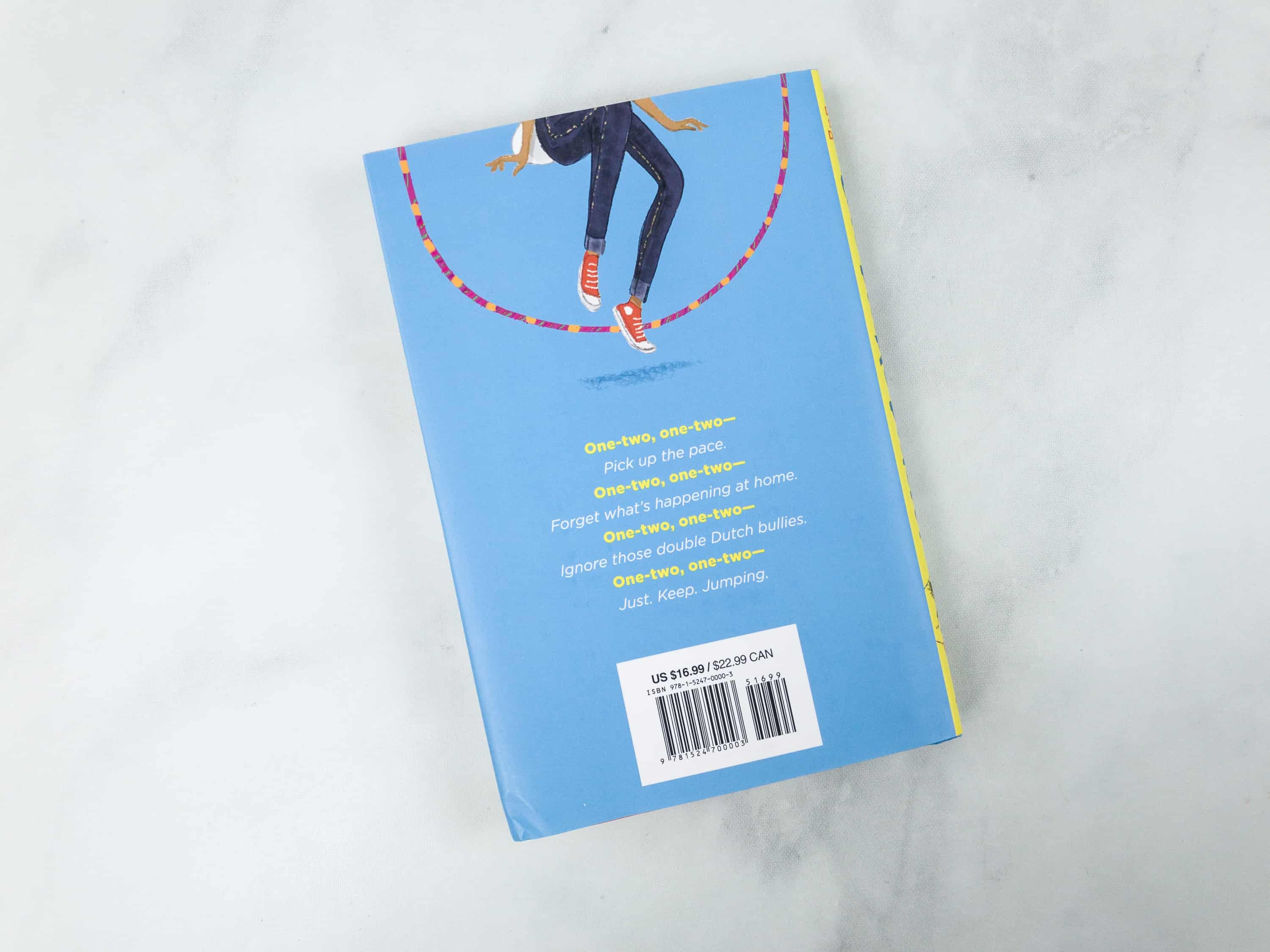 Friendship, family and, most of all, passion about goals and dreams are tackled in this story. The characters are fun and charming! It'll be a great summer read!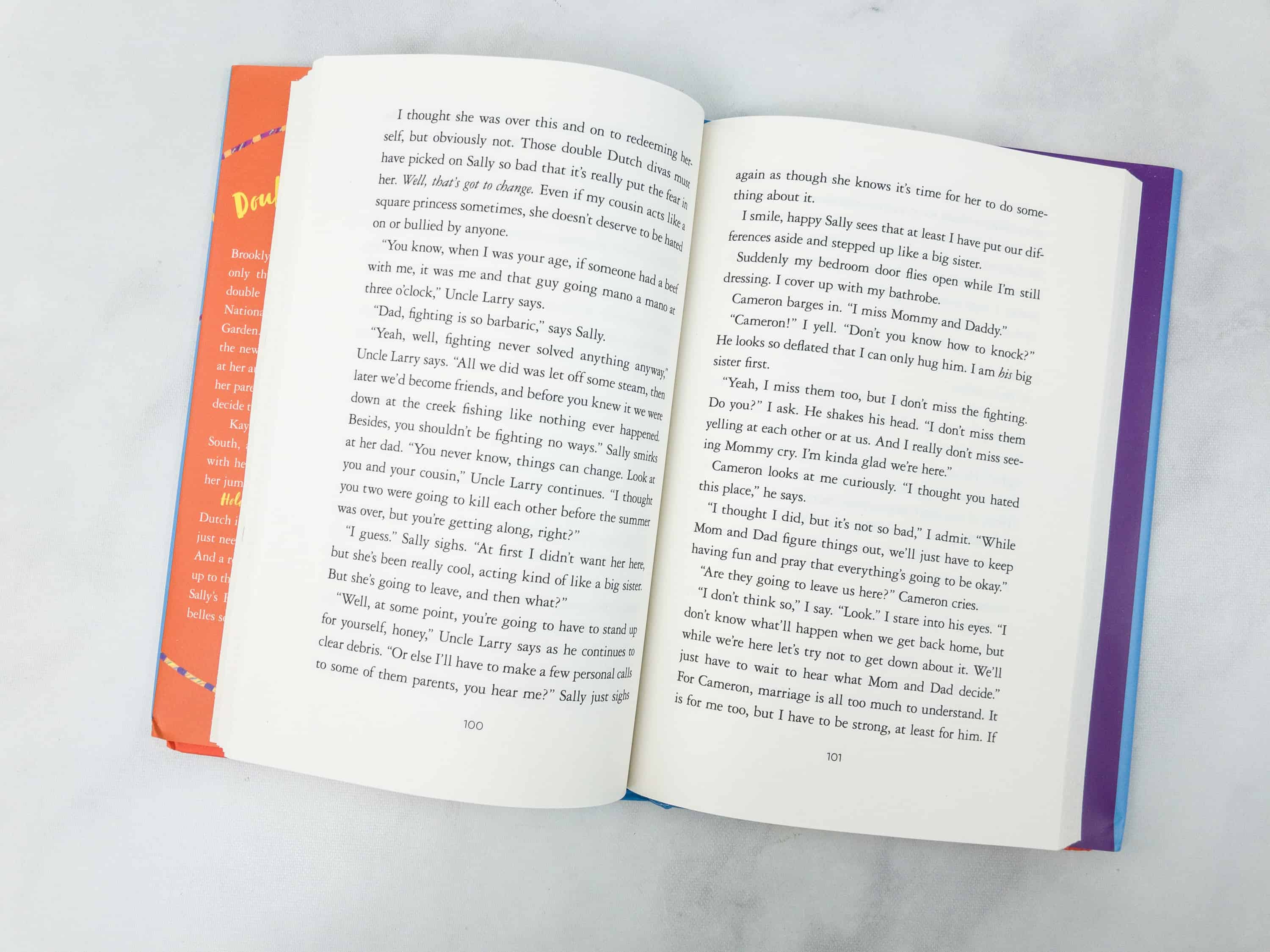 The main character, MaKayla, loves playing double Dutch, which explains the inclusion of the jumping rope in this months box!
This month's book choice is fun and empowering. We love the mission of this subscription, but $29.99 per month for $15 in books and a few Oriental Trading Company trinkets (everything including the necklace but not the bath bomb was sourced there) doesn't match the experiences we see with other kids book subscriptions. We love that The SweetPeas sends other items related to the book but we wish they would reach out to manufacturers that would support their mission to provide higher quality items along with the book.
Any thoughts about The SweetPeas Monthly Book Box?