The Gentleman's Box is a monthly men's subscription box providing the required essentials for the savvy man. Boxes contain specially-selected items that range from accessories to grooming. When you subscribe, you also receive a subscription to GQ magazine, which is delivered separately through the mail.
TIP: This box is still available through the last day of the month!
DEALS:
Save $5 on your first regular box. Use coupon code HELLO.
Now through 6/17 try Gentleman's Box for 20% off! Just use coupon code FATHER20 at checkout! 

Here's how it works: If you buy a subscription (Classic, Premium, Tie, Sock), you'll get 20% off the first order. If you buy a gift subscription (3/6/12 month) or annual subscription, you'll get 20% off the entire cost as it's one payment made upfront.

Get a free mystery box with coupon AWESOMEDAD! Exp 6/17.
All the items are neatly packed and wrapped in white paper.

There is the signature gold seal of the Gentleman's Box holding the wrapper together.

Each box includes a copy of The Gentleman's Post, a well-designed booklet describing the products in the box and offering styling suggestions for each one.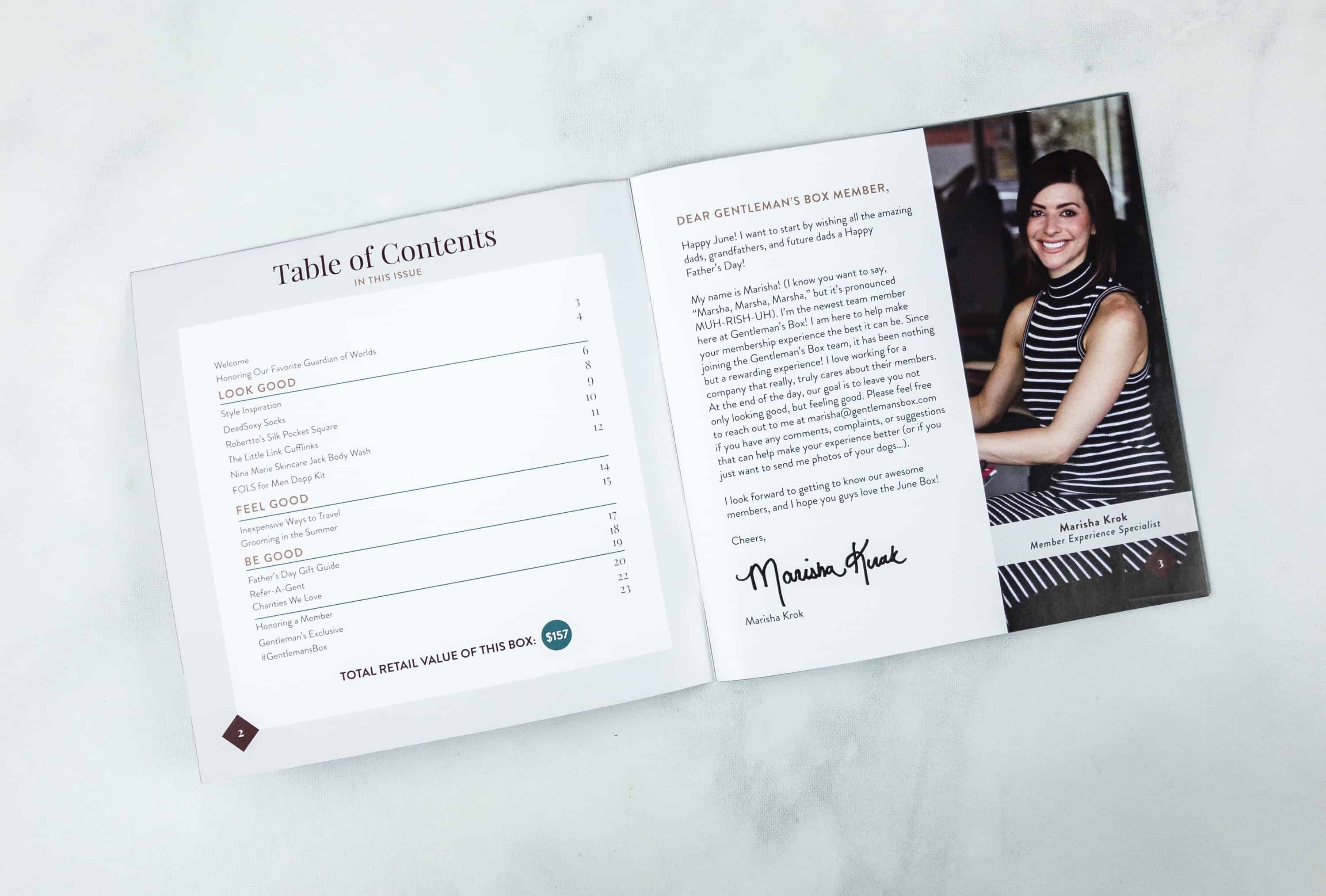 The Gentlemen's Post walks through everything in the box, and more. There is a handy table of contents that gives a quick list of the contents and the total retail value. The last several issues have introduced new members to the Gentleman's Box team.
Each month is dedicated to someone who has had a significant influence on culture or fashion. This month's collection is to our favorite Guardian Of Worlds.
Inside the booklet are some style inspirations that you can emulate if you want to look smart with your attire.
A page is dedicated to each item — they include the usual picture and blurb, but they also include a handy section denoting the level of attire (e.g. formal, business, casual) for which the item is appropriate, as well as colors that best complement it.
I really like the layout of the product guide!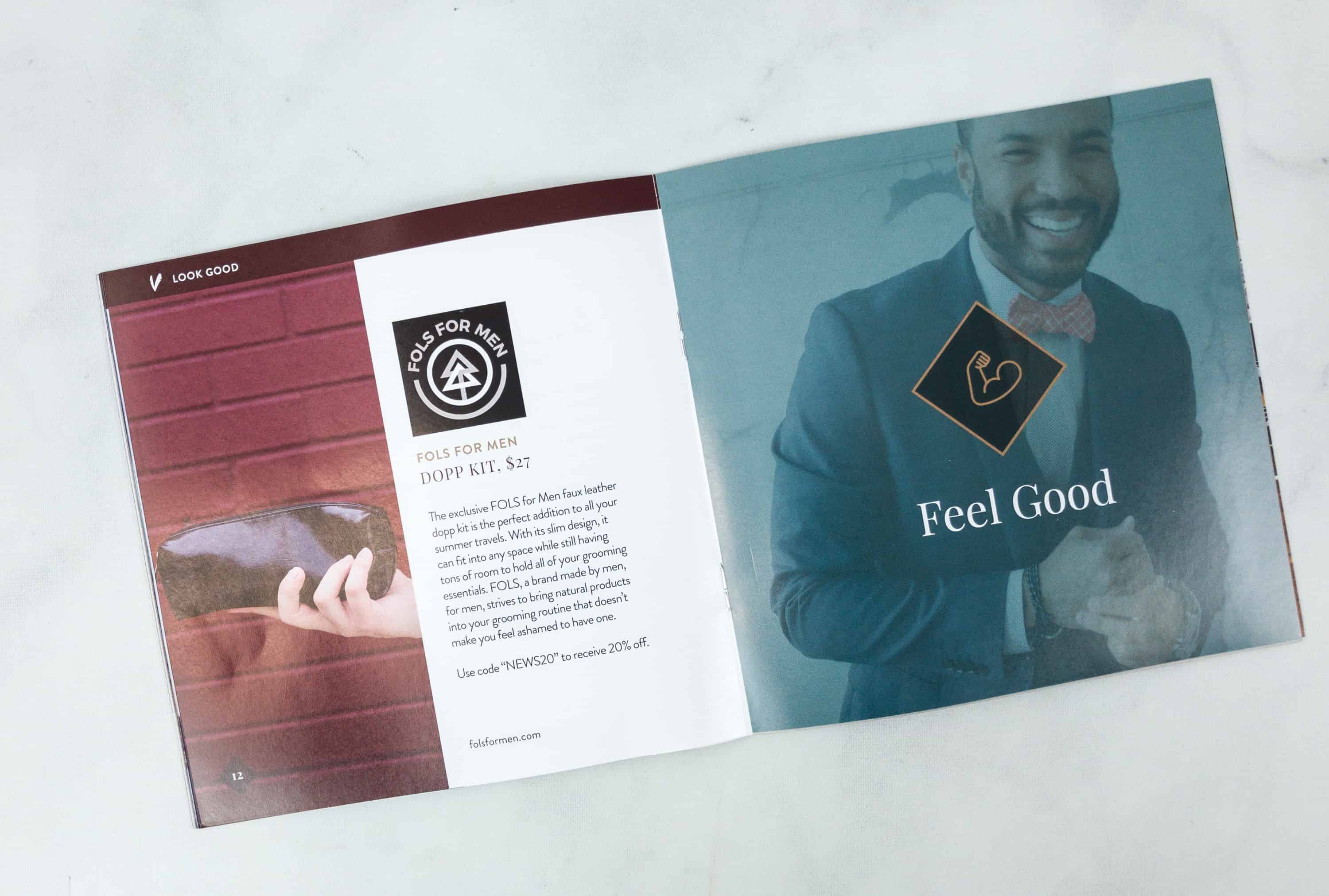 They categorize items and features into Look Good, Feel Good, and Be Good sections, highlighting fashion, health and grooming, and charitable endeavors, respectively.
In this month's booklet, they included helpful tips on how to travel inexpensively, as well as a list of grooming products ideal for summer.
Since Father's Day is just around the corner, they even put together a gift guide for dads.
June's featured charity is March of Dimes, an organization created to help improve the health of mothers and their babies.
They have also a page featuring Gentleman's Exclusive Deal of The Month!
Good manners are just a way of showing others around you that you have respect for them.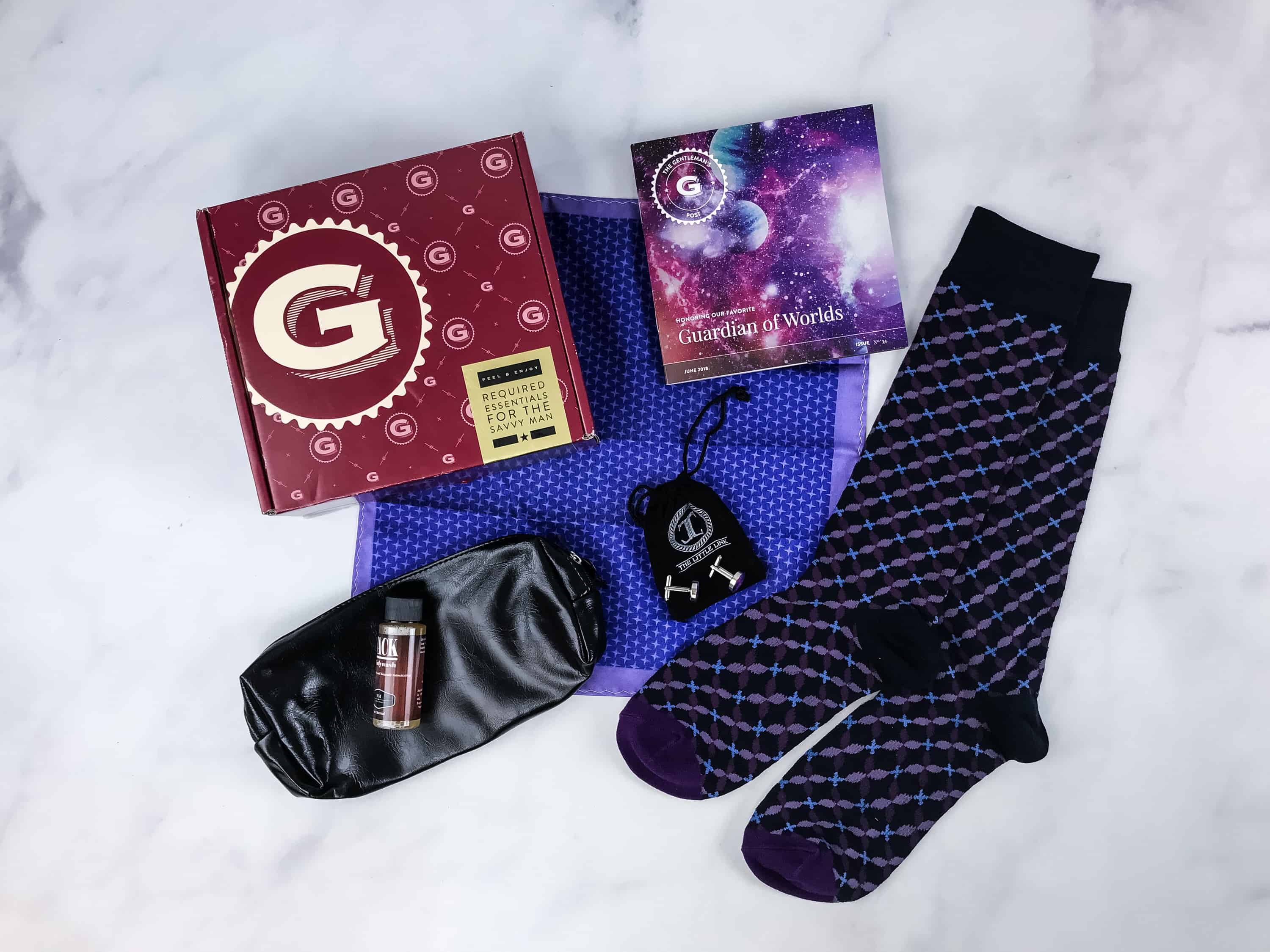 Everything in my June box!
Nina Marie Skincare Jack Bodywash. This body wash was created exclusively for Gentleman's Box members. It's made with five simple ingredients and it has a warm and woodsy smell.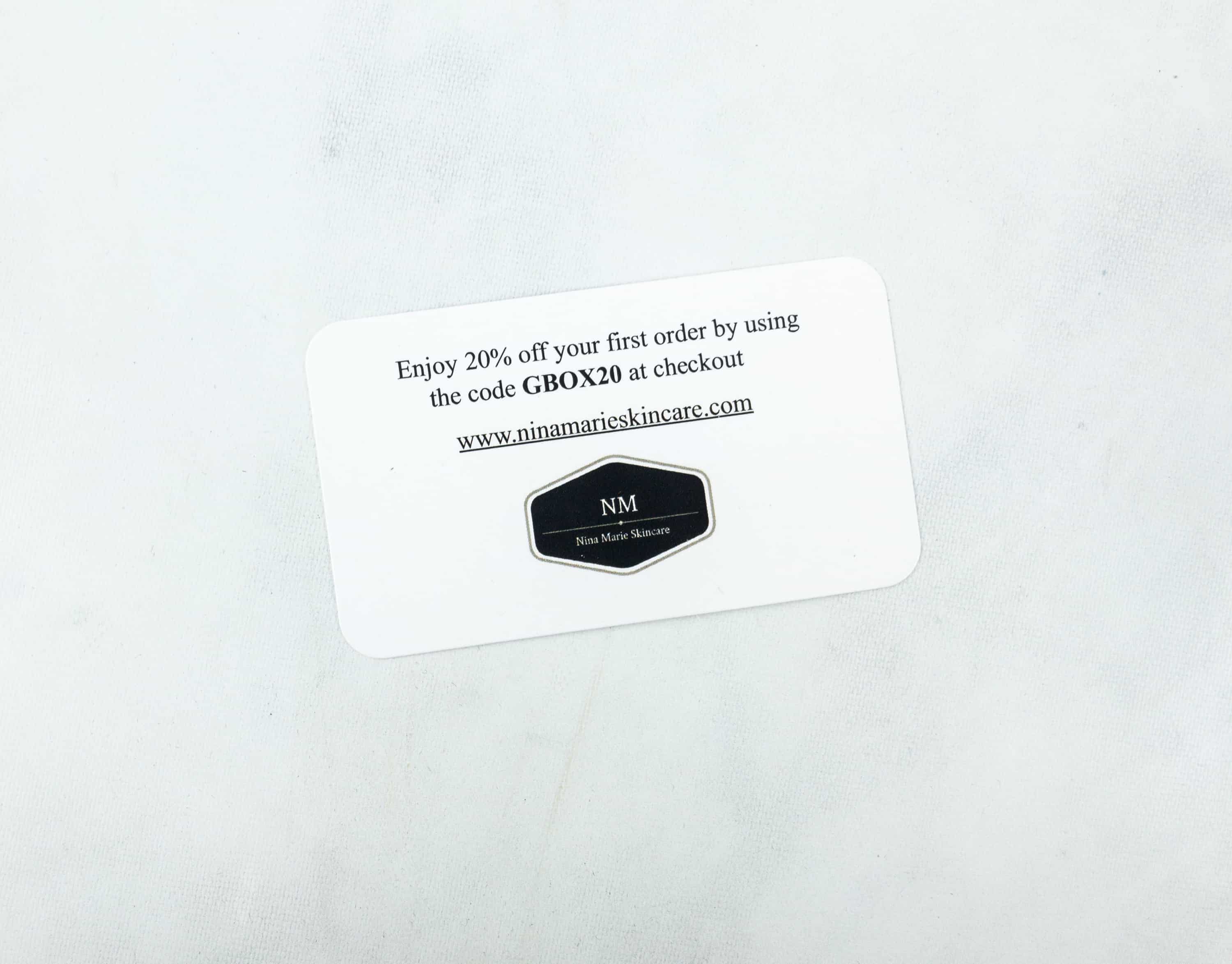 Also included is a 20% off coupon code you can use at Nina Marie's online shop.
Robertto's Silk Pocket Square ($80) This pocket square looks awesome with its star-studded design on a blue background. It's refreshing to see a splash of color like this in an otherwise plain attire, so it really adds charm to your suit.
This pocket square is made from 100% silk. The edges are also excellently woven. I'm not really sure about the $80 price tag though – it may be made out of silk but the stitching didn't seem $80. That being said, it's still part of a $25 box, which is an awesome deal.
The Little Link Cufflinks ($24) The cufflinks arrived inside a stylish drawstring pouch.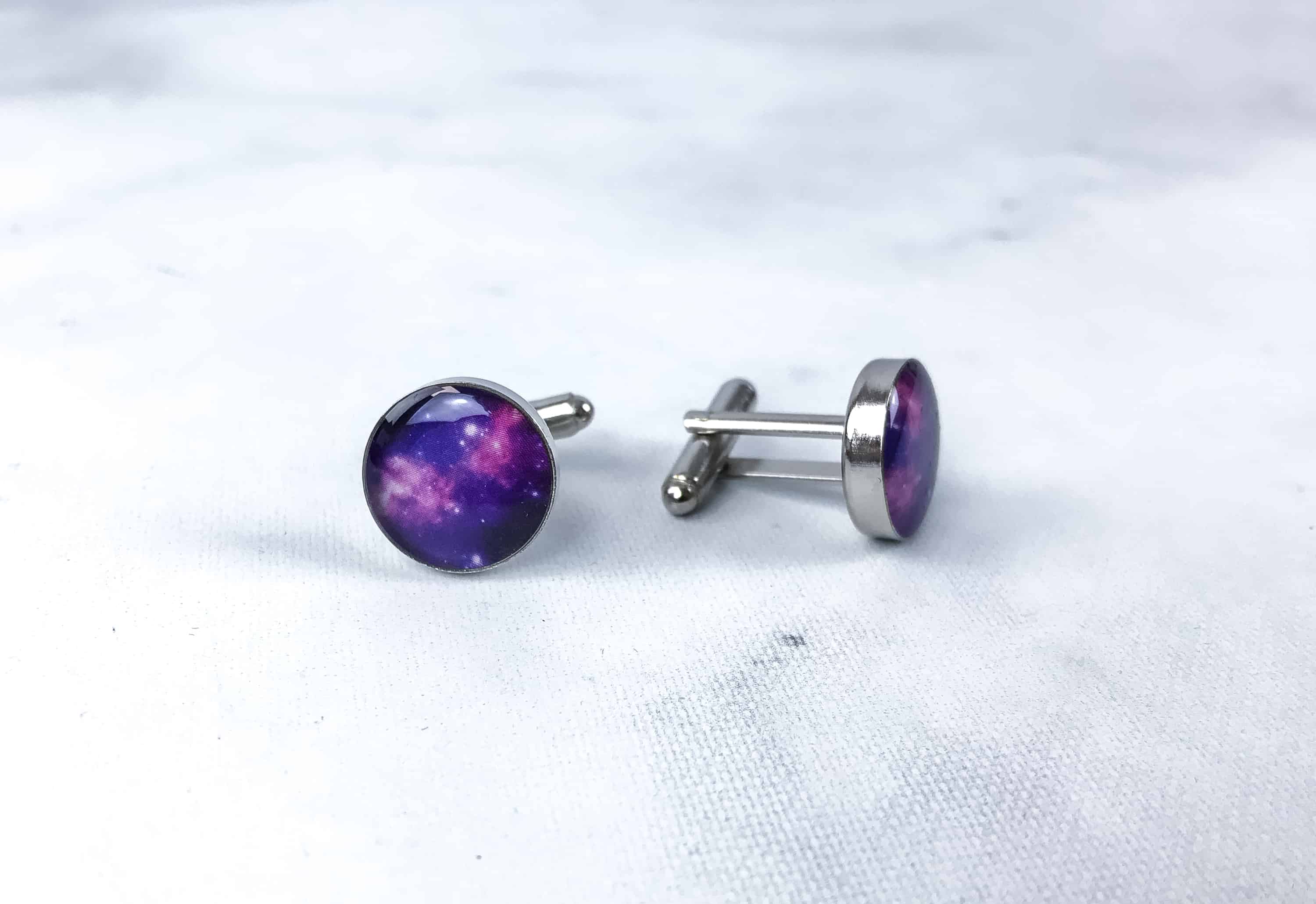 I'm quite impressed with this pair of cufflinks as it captures the beauty of the galaxy in a tiny accessory.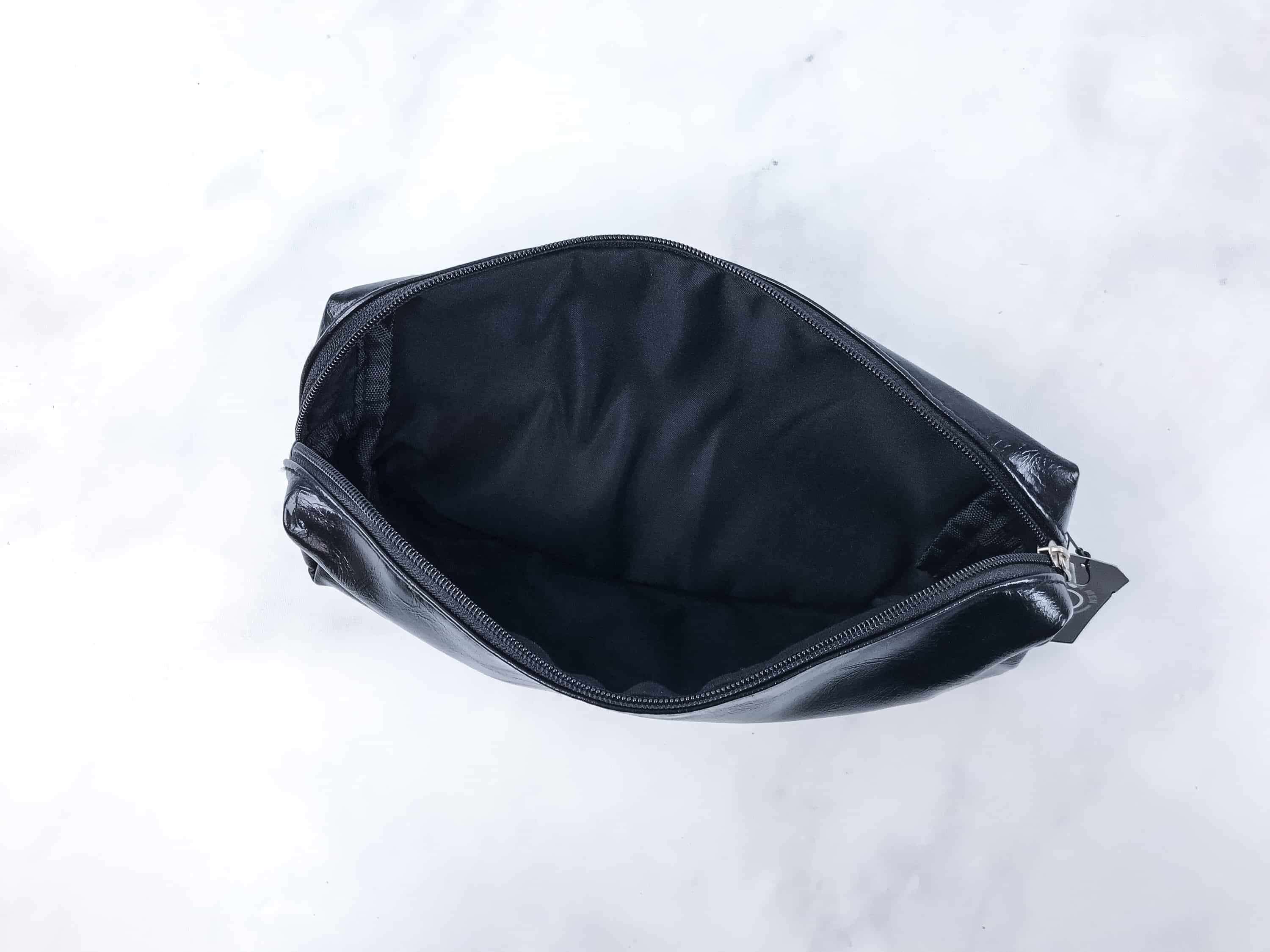 Fols For Men Dopp Kit ($27) It's a black leather pouch where you can stash your grooming items and other personal stuff. The interior is lined, so it seems quite sturdy.
It's spacious enough for the essentials and it's also easy to pack along with my luggage or weekender bag.
Dead Soxy Socks ($25) Of course, the ensemble won't be complete without a pair of high-quality socks!
This pair is made from 75% bamboo, 20% polyester, and 5% elastane.
I do like the fancy the design of this pair from Dead Soxy.
The colors work perfectly with the galaxy cufflinks and the pocket square.
Each design is carefully woven into the socks. Comfort, style, and design wise, I'm definitely digging this pair.
The main items come in matching colors, so it's like getting a whole set that you can easily pair with an attire in your wardrobe.
The Gentleman's Box certainly satisfied me with this month's collection. I am quite fond of the cufflinks. I'm used to getting them in simple and straightforward styles but this is the first time that I've seen galaxy inspired ones. This subscription makes it easier for me to dress up and accessorize! I can't wait to add more to my collection!
Have you tried Gentleman's Box?