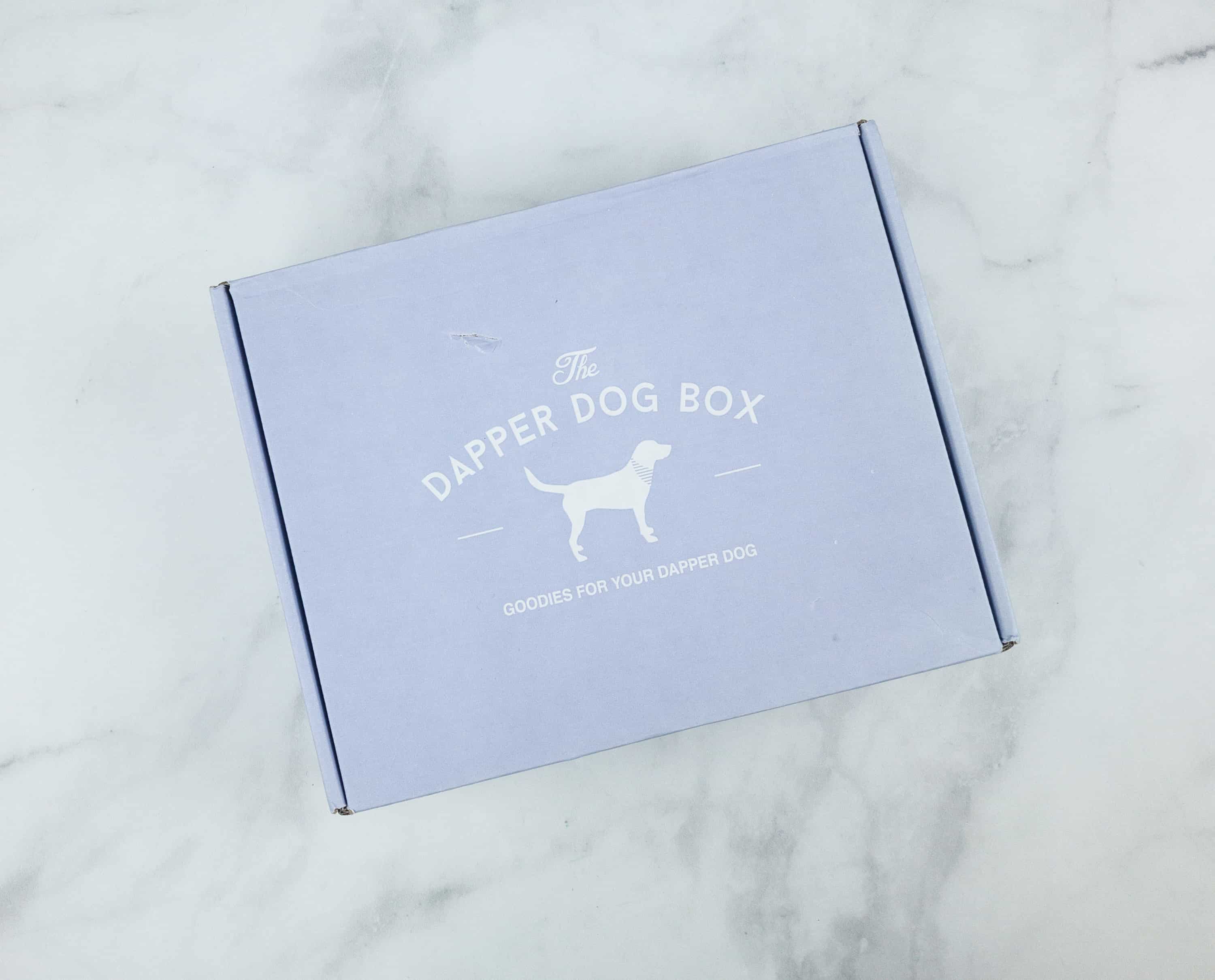 The Dapper Dog Box is a monthly box for your best friend in the world – your dog! They source organic and natural items from passionate small companies that love dogs, hand-picking each item for your dog based on a personalized survey. The survey lets you customize your box for gender, five different dog sizes, and also any allergies. The regular sized box has 4-6 items with an average $50 value.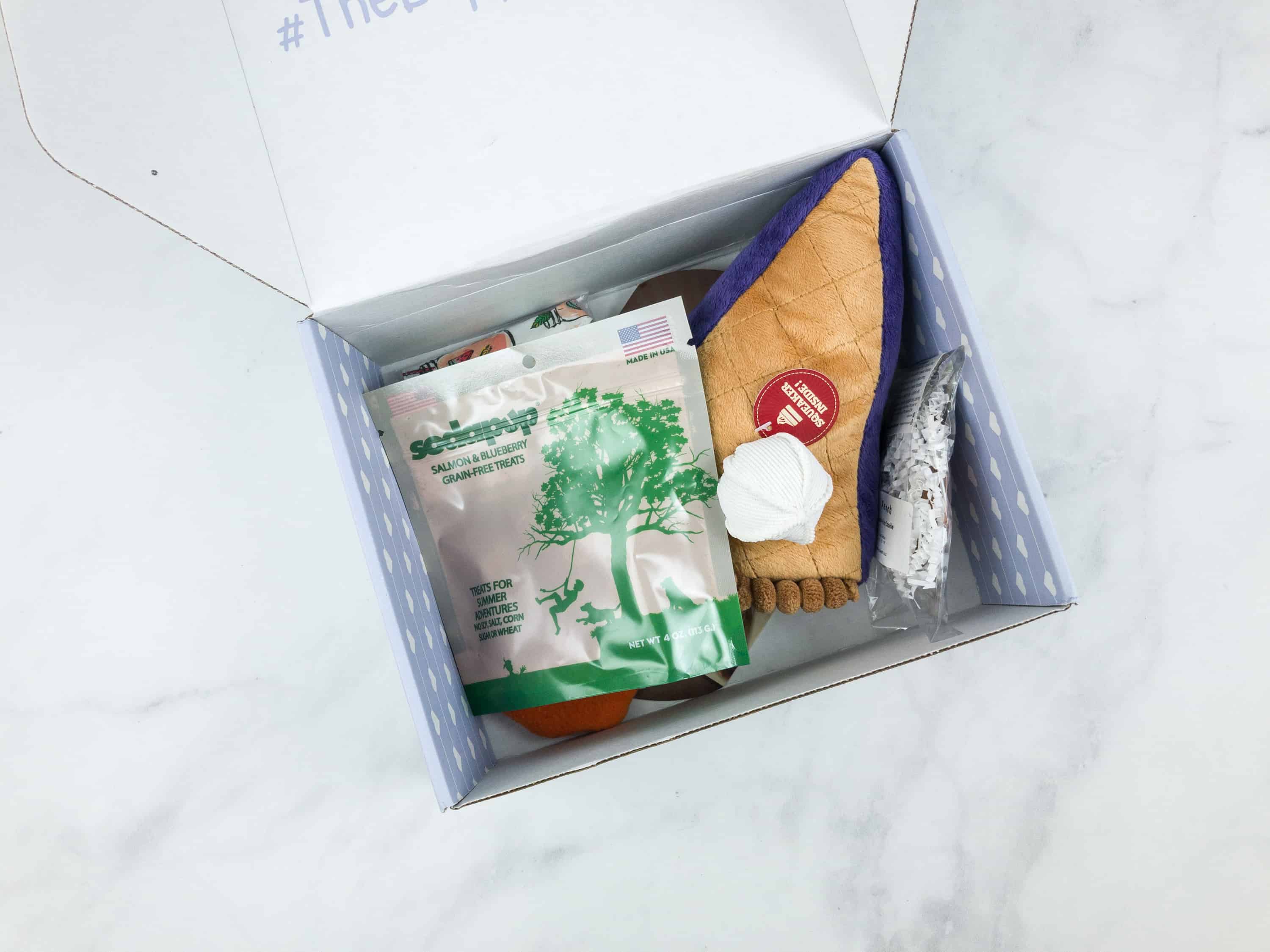 This month's theme is Southern Charm.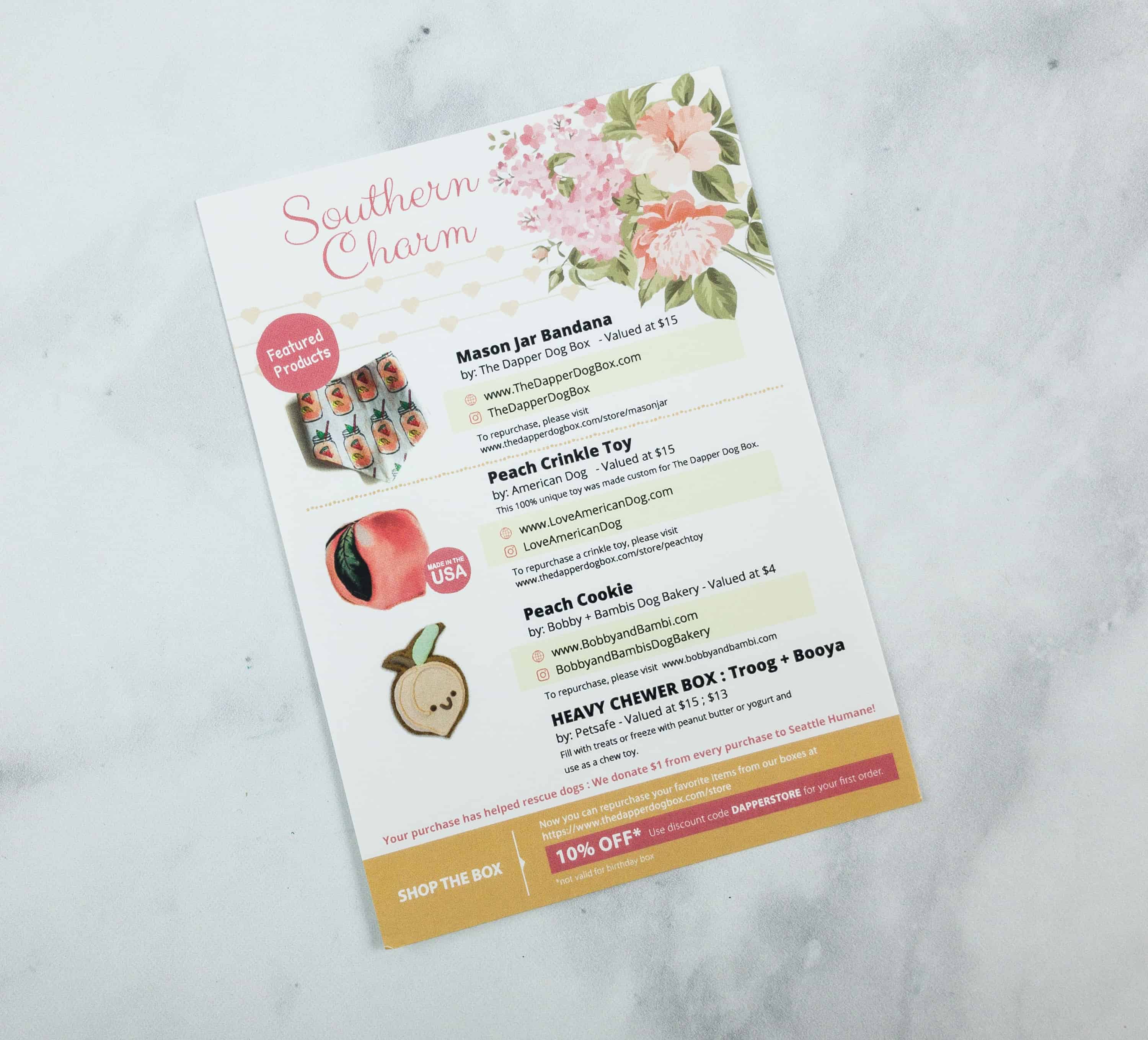 DEAL: Save 10% off your first shipment! Use coupon code HELLOSUBSCRIPTION.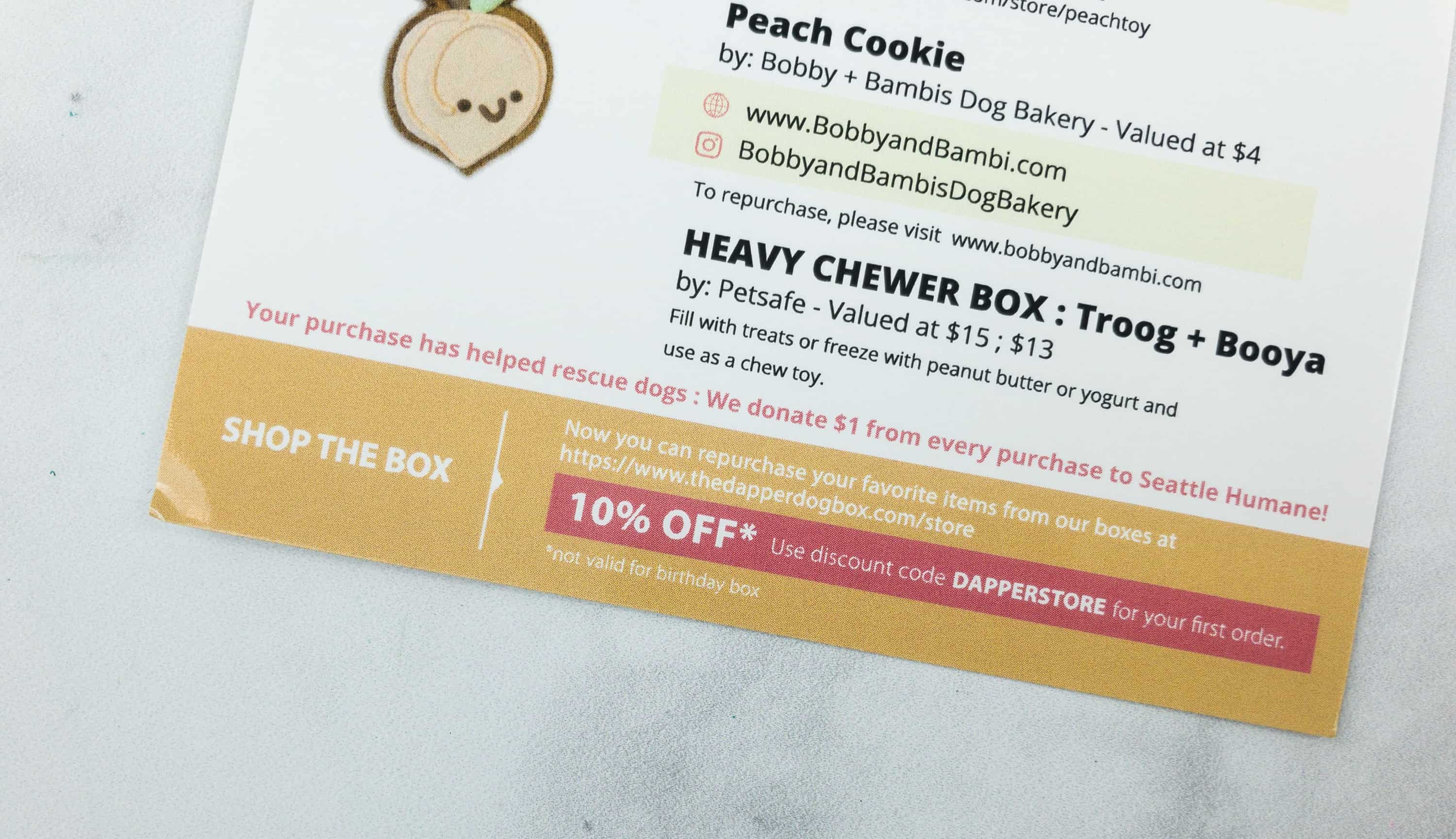 The information card contains the items and prices – plus a discount on future orders.
You can also join Dapper Dog's monthly contest to win a free box!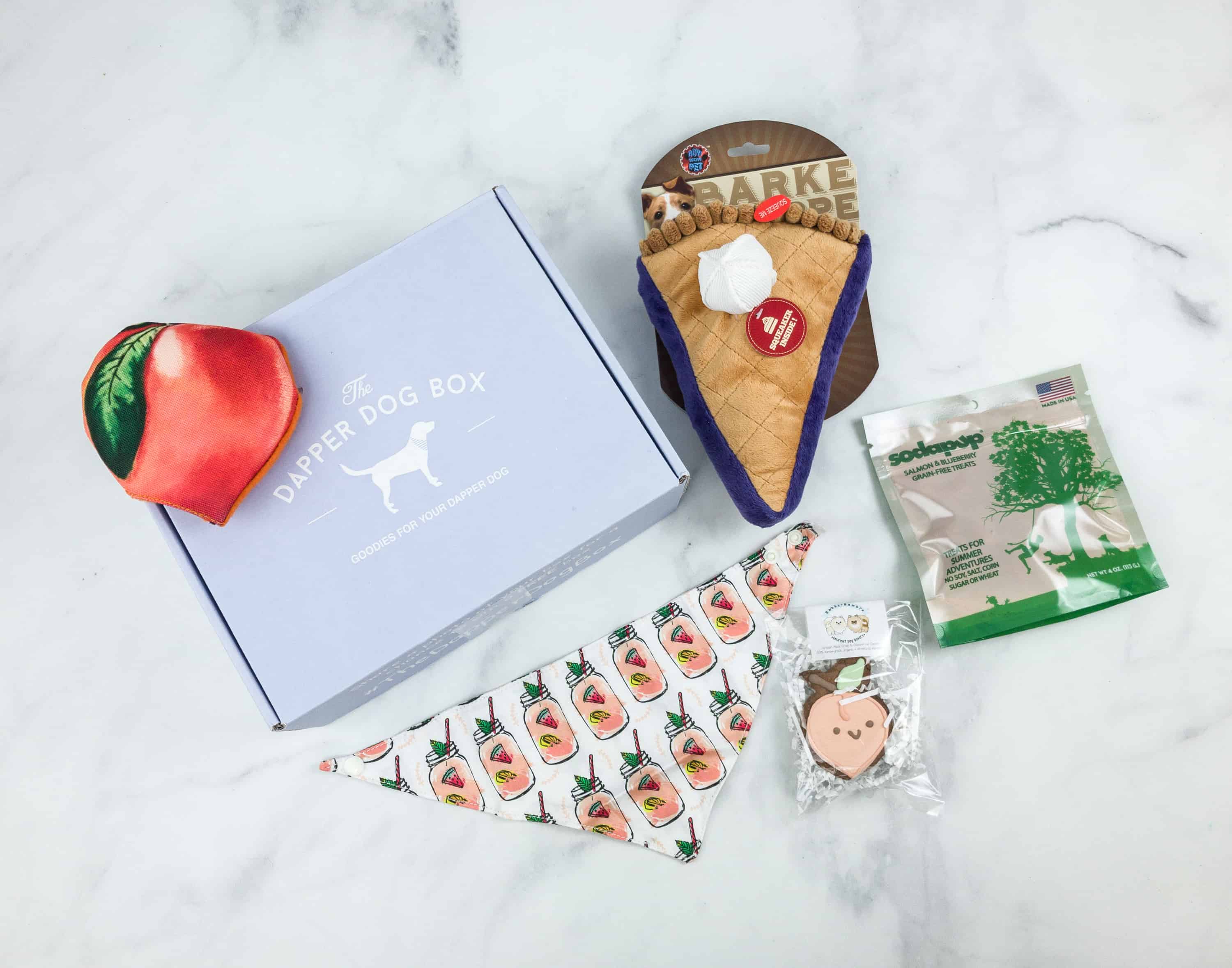 Here are all the items in the June box!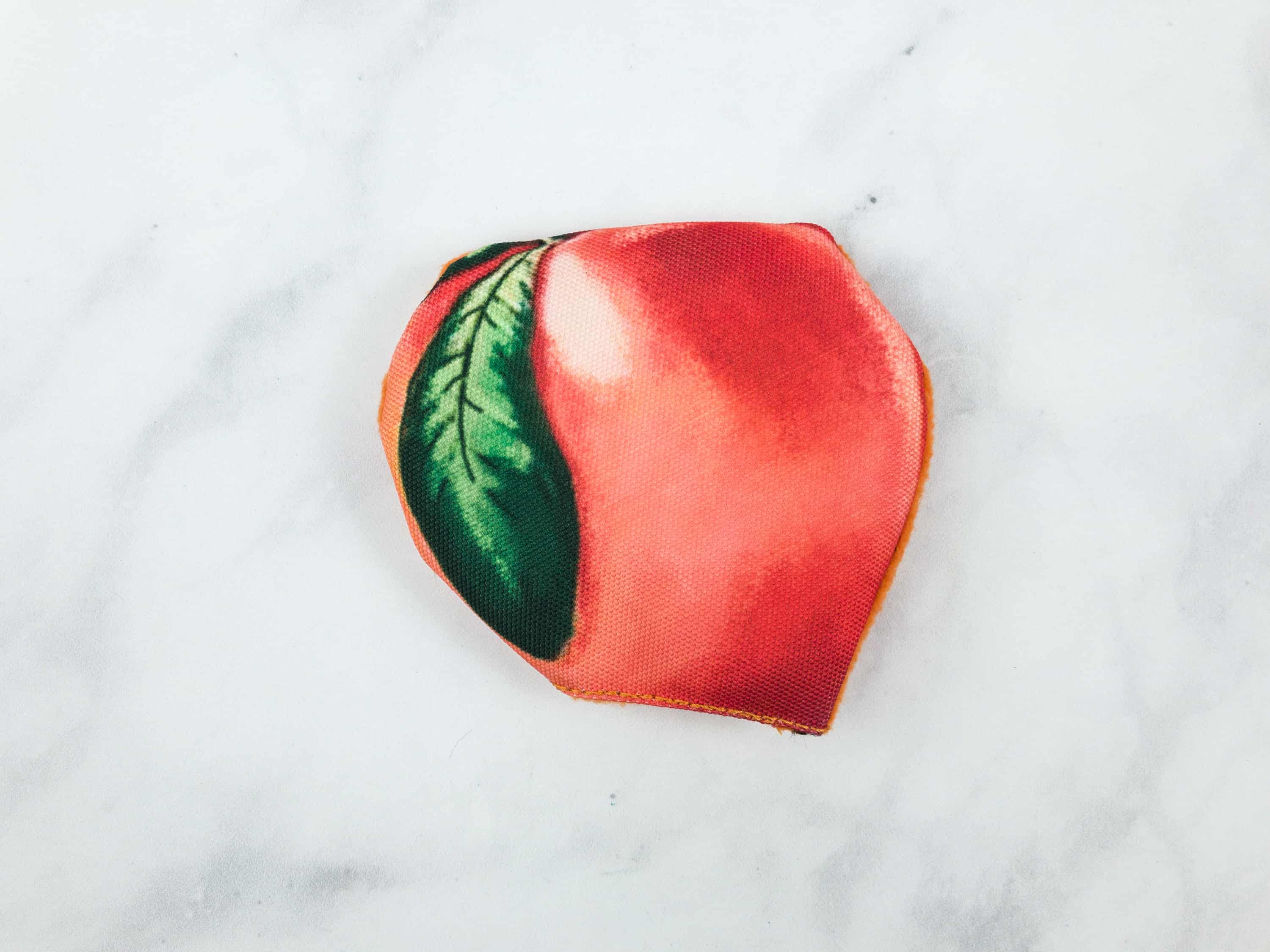 American Dog Peach Crinkle Toy ($15) I'm getting a Georgia Peach vibes here. It's a non-toxic toy with a durability that will keep your dog entertained. The hand-painted effect on the toy is a nice touch. I'm sure Dean will be attracted to its bright color.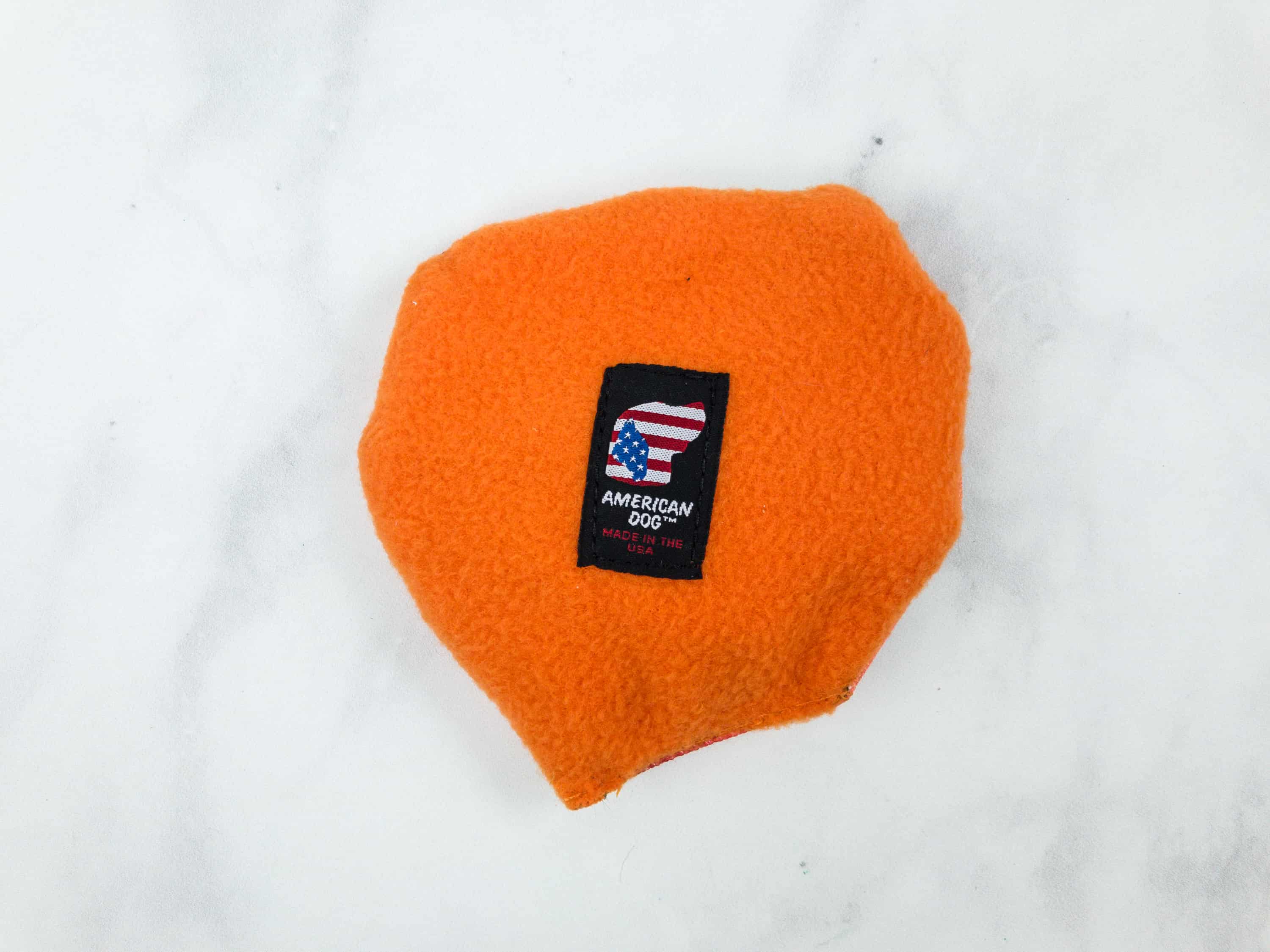 The back part of the toy is just plain orange made of softer material. It's a plush crinkle toy with crinkle paper inside to make a crackling sound everytime the dog bites.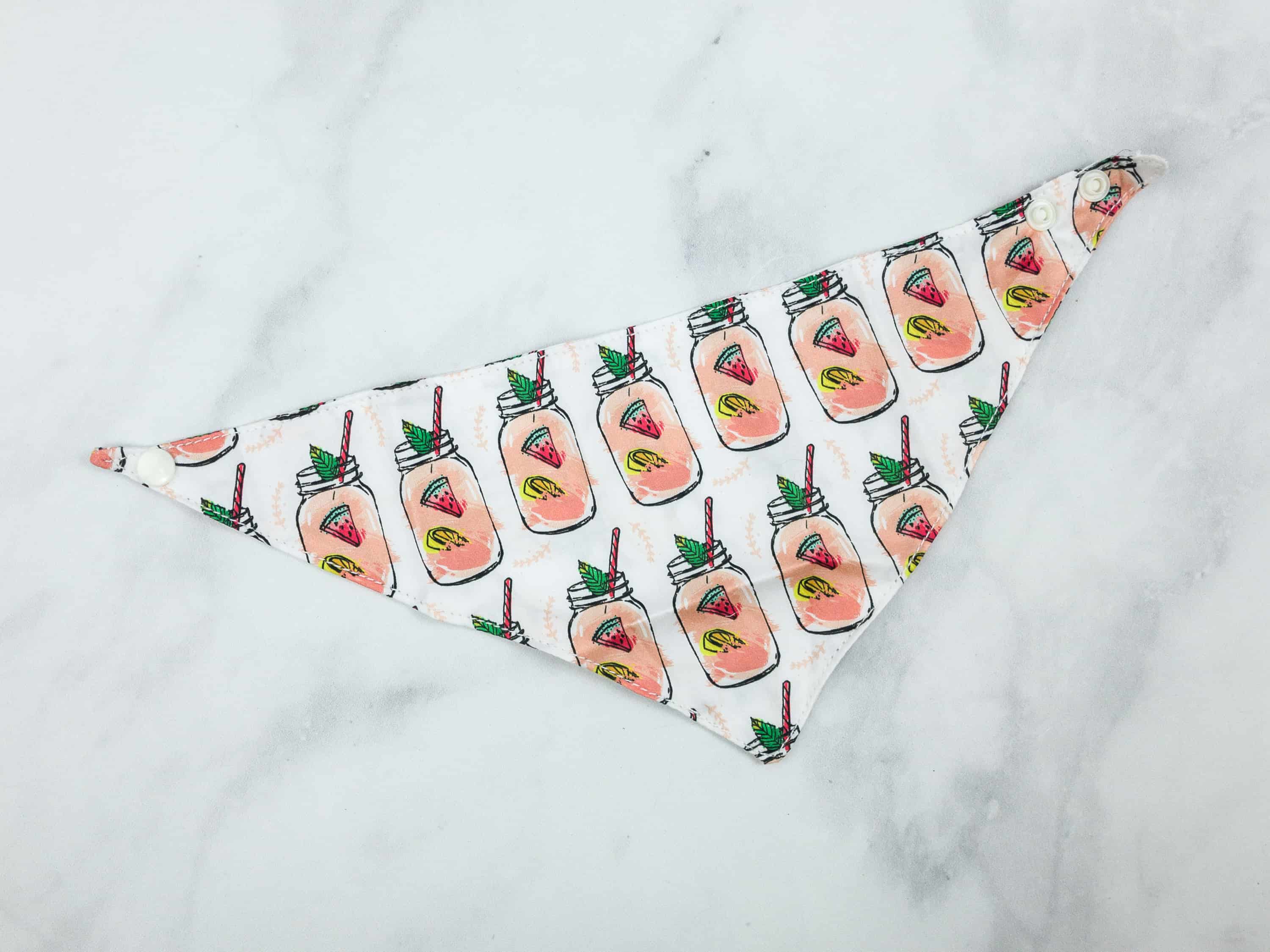 The Dapper Dog Box Mason Jar Bandana ($15) The design shows some love for the summer as this bandana is made up of 100% soft cotton that will be comfortable for the dogs to wear. It also has two snap buttons so we can adjust its size.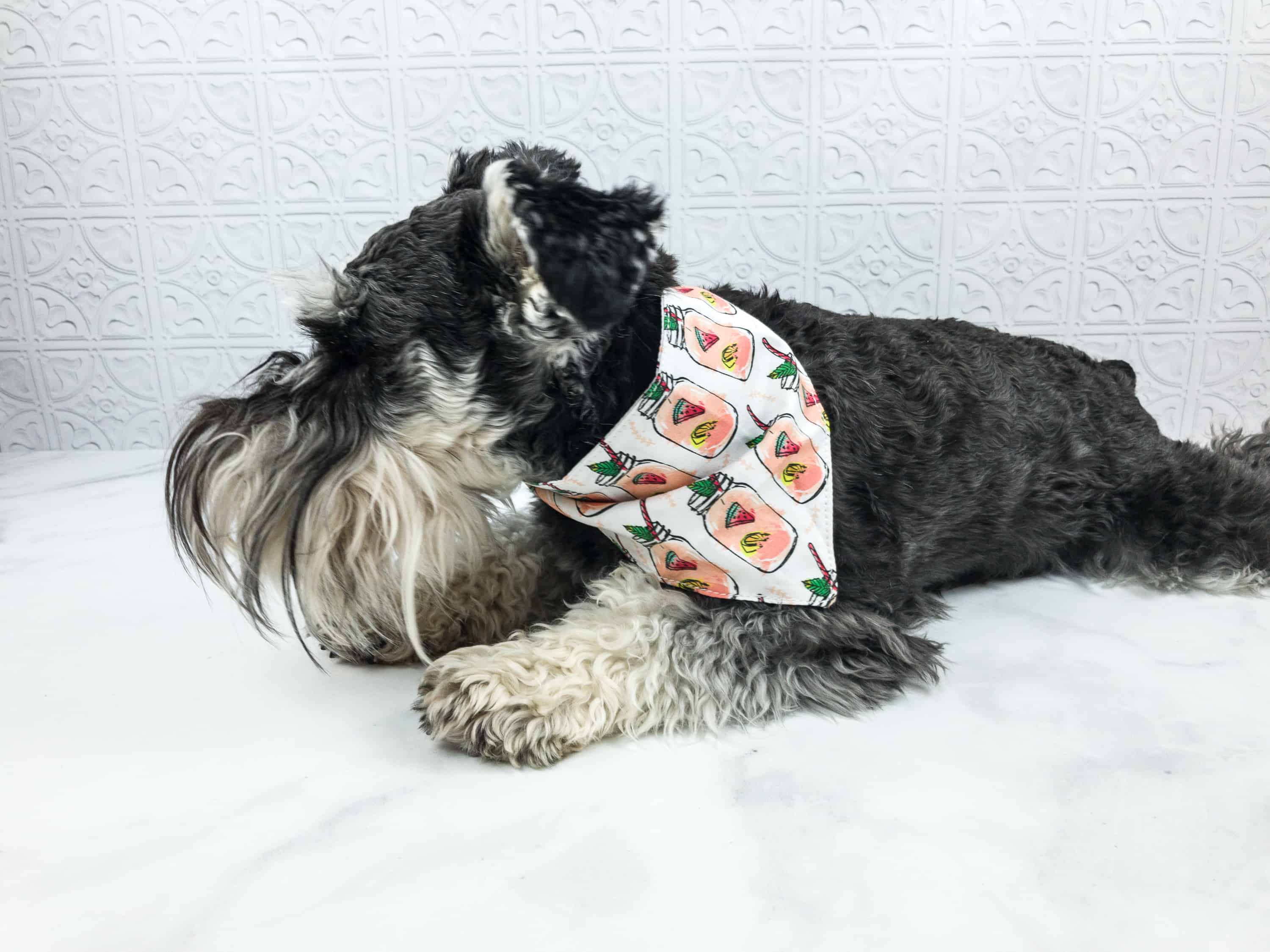 Dean got used to wearing cute bandanas by now, so he's probably trying to play it cool in this picture. It makes him summer-ready!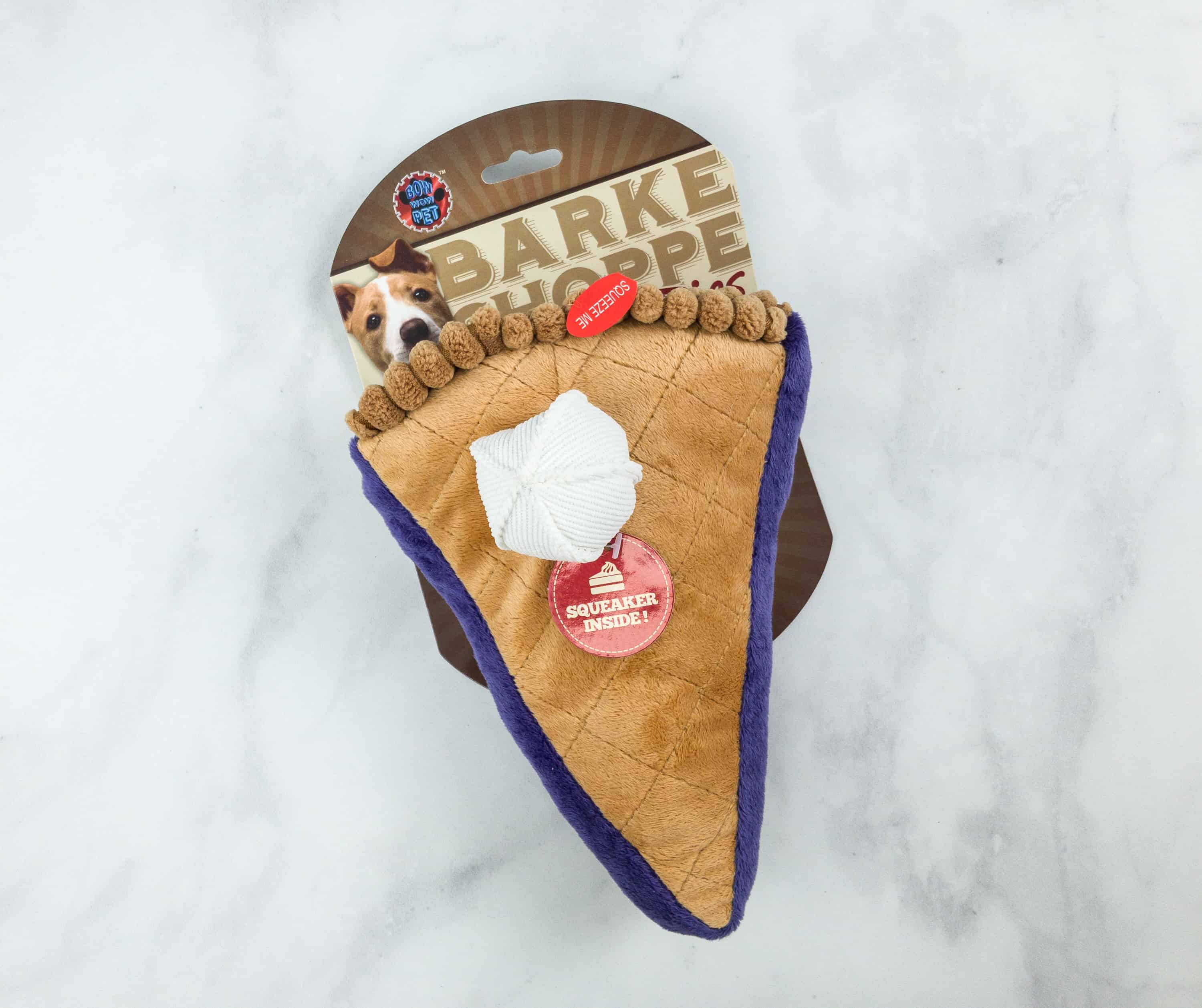 Bow Wow Pet Bark Shoppe Pie Squeaker. This squeaker is made up of non-toxic soft material that is durable enough to withstand strong bites.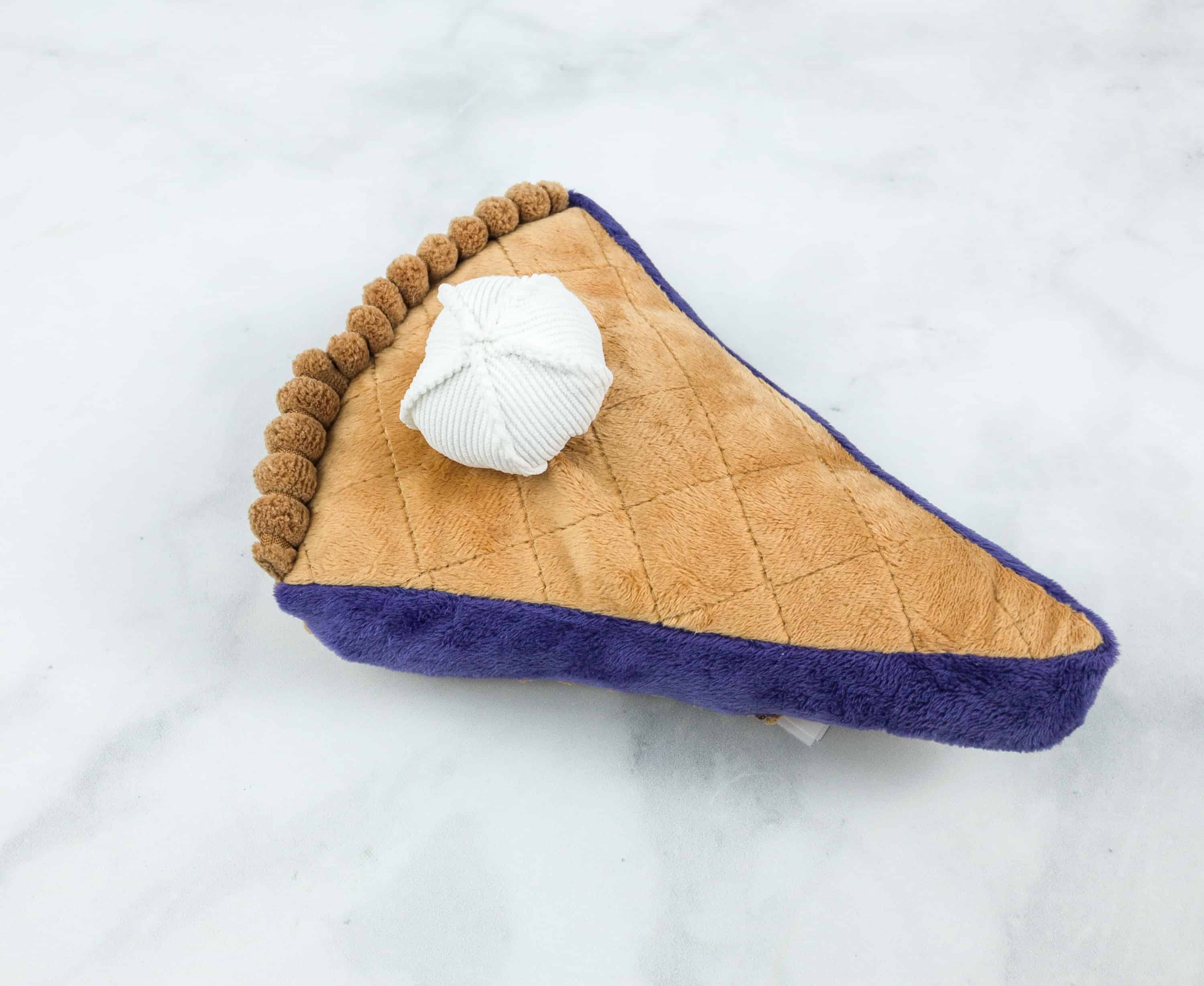 It has a squeaker inside to make it more fun for the dogs to play with. The design is really cute too! It's shaped exactly like a pie with a cream on top!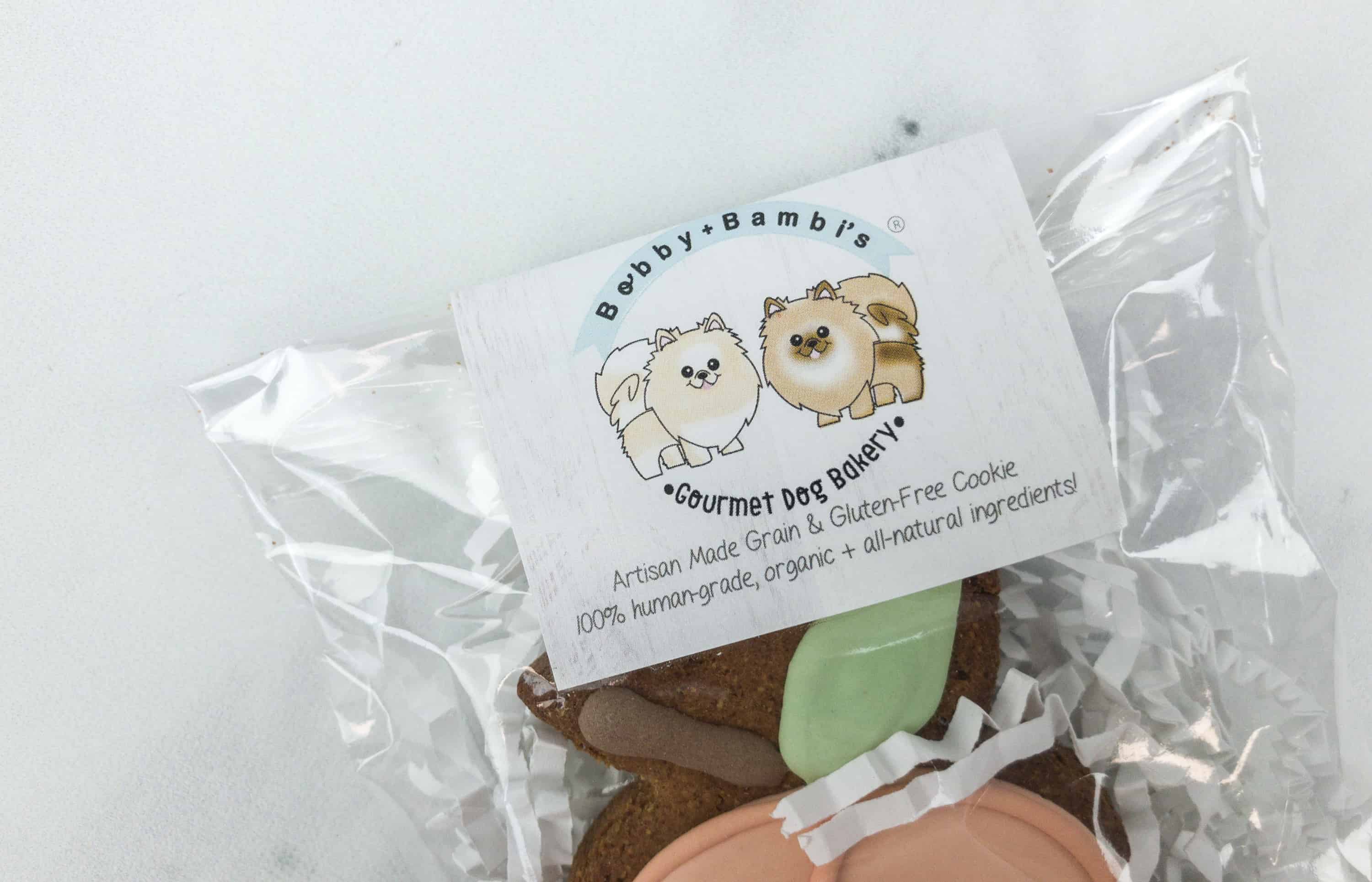 Bobby + Bambis Dog Bakery Peach Cookie ($4) 100% human-grade, organic and made with all natural ingredients, this cookie will truly make your dog feel loved.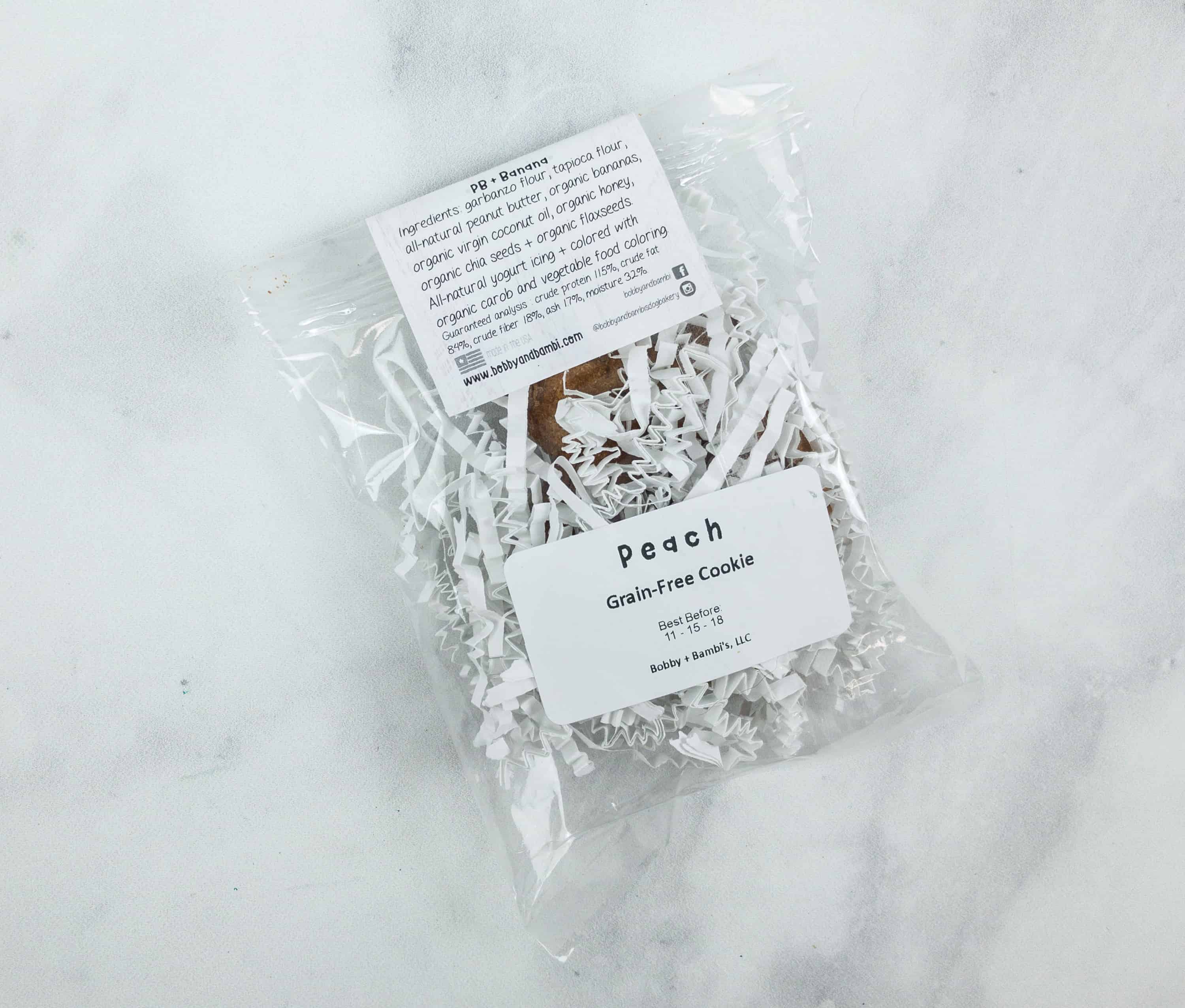 It even has squiggles inside the packaging! Anyway, it's free of grain, wheat, and gluten. It measures 5×5 inches so it's a generous artisan-made treat for our beloved dogs.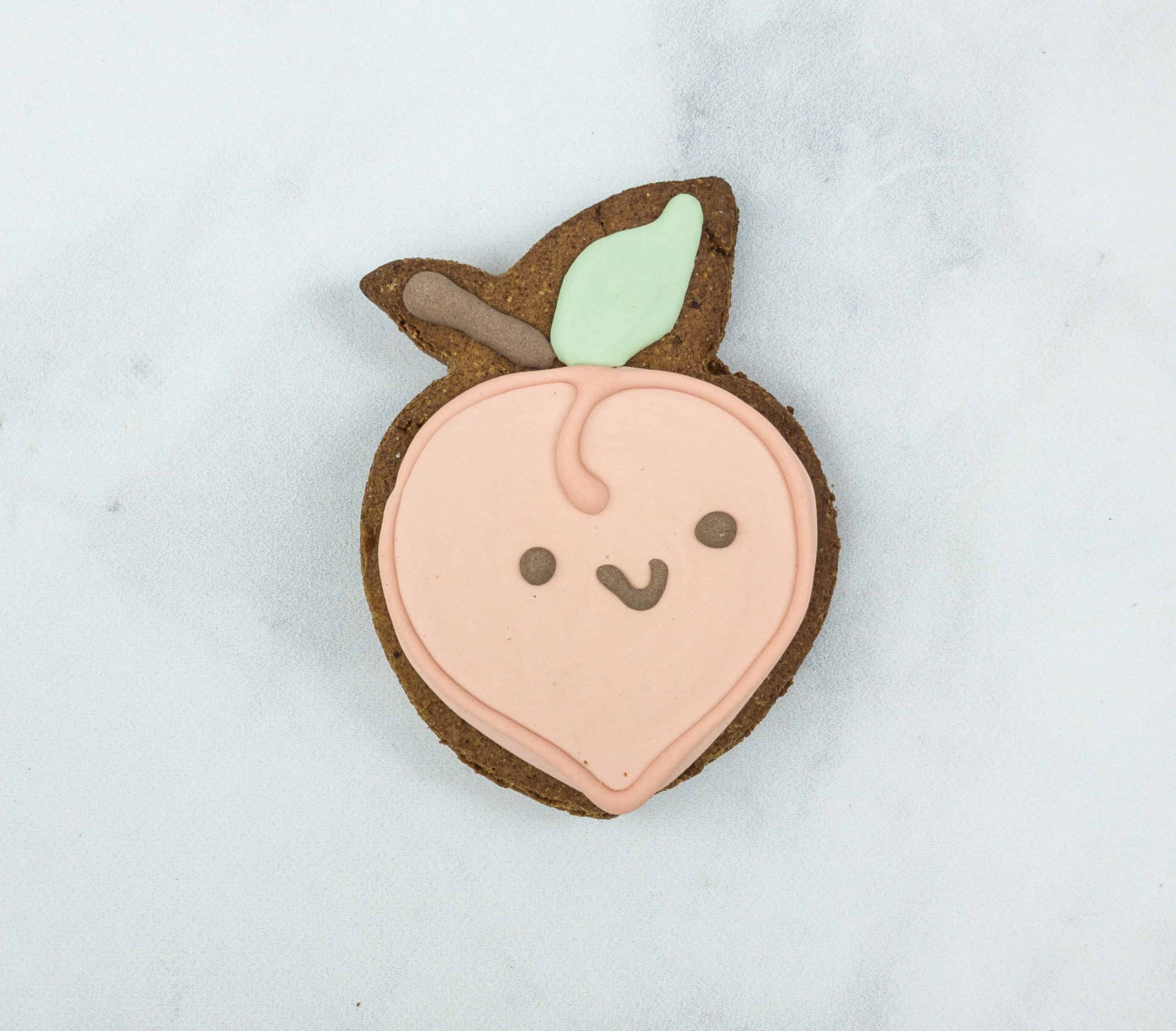 It didn't crumble when I took it out of the plastic. The peach design was on point, though it was banana flavored, and really goes well with the theme.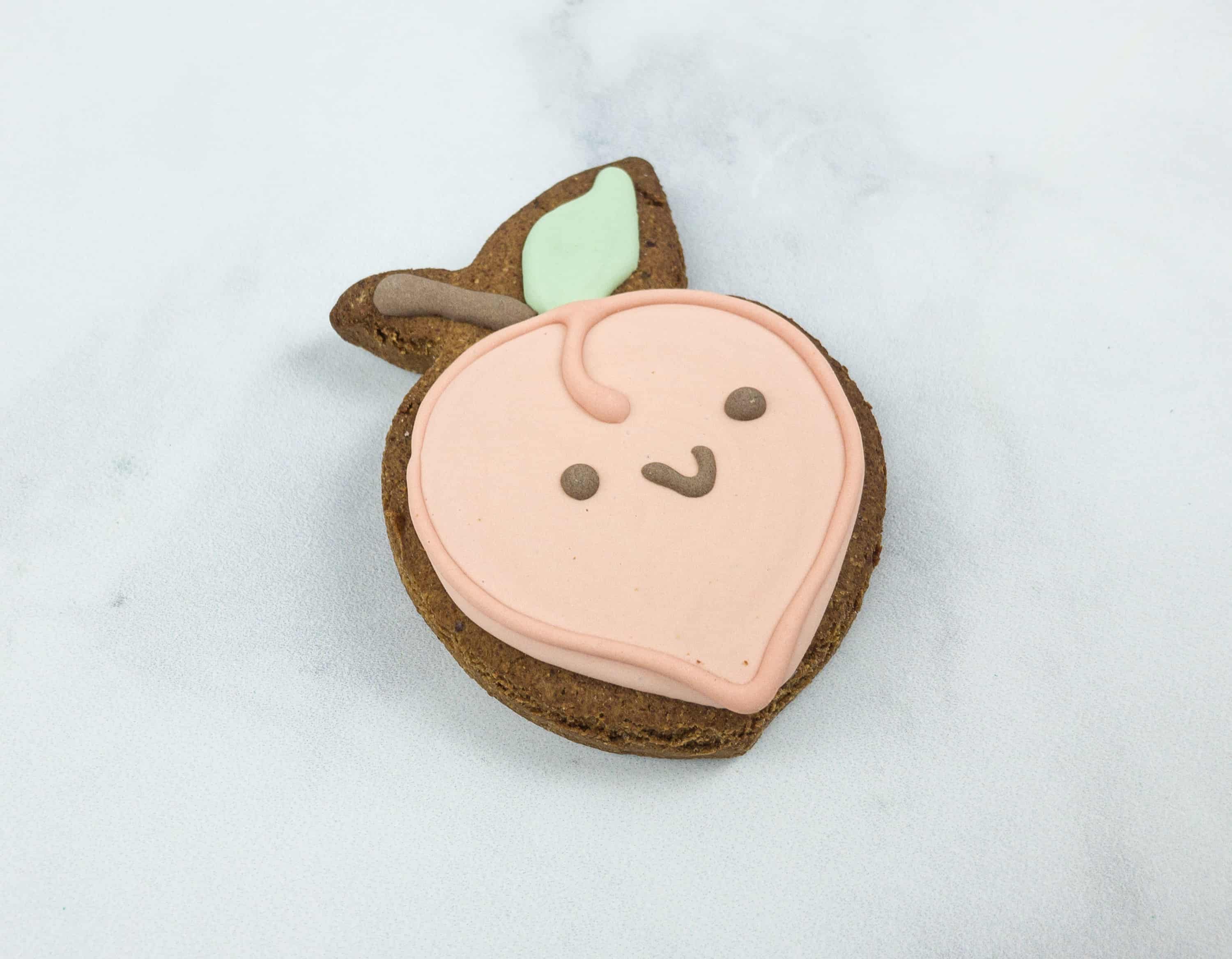 This chewy cookie has garbanzo flour, tapioca flour, all-natural peanut butter, strawberries, organic virgin coconut oil, honey, organic chia seeds, organic golden flaxseeds, and organic cinnamon. It is decorated with all-natural food coloring, unsweetened coconut flakes, and grain-free yogurt icing. The dogs were crazy over this one!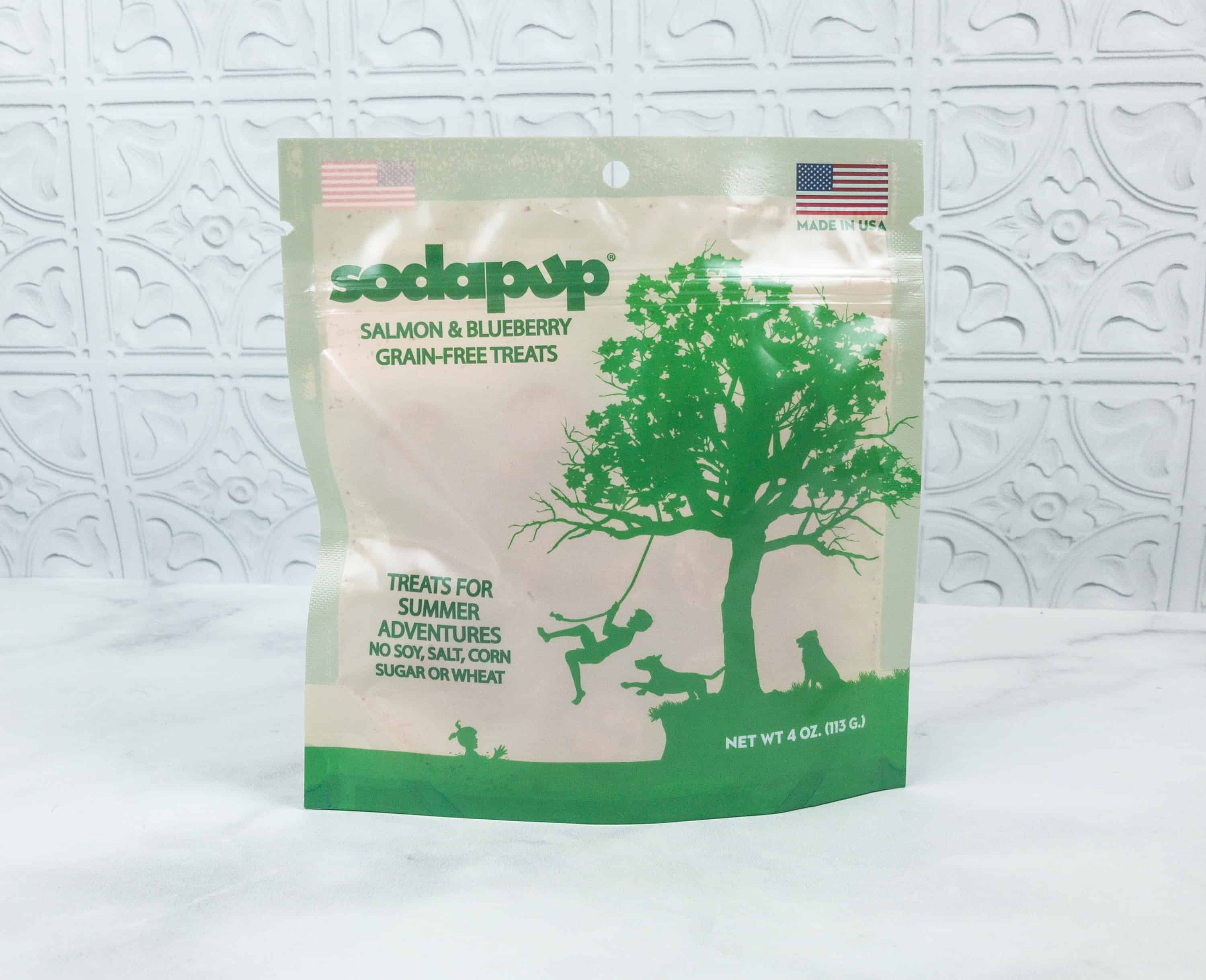 Sodapup Salmon & Blueberry Grain-Free Treats. This pack has a lot of treats inside and serves as a healthy reward for training. It will definitely motivate our dogs.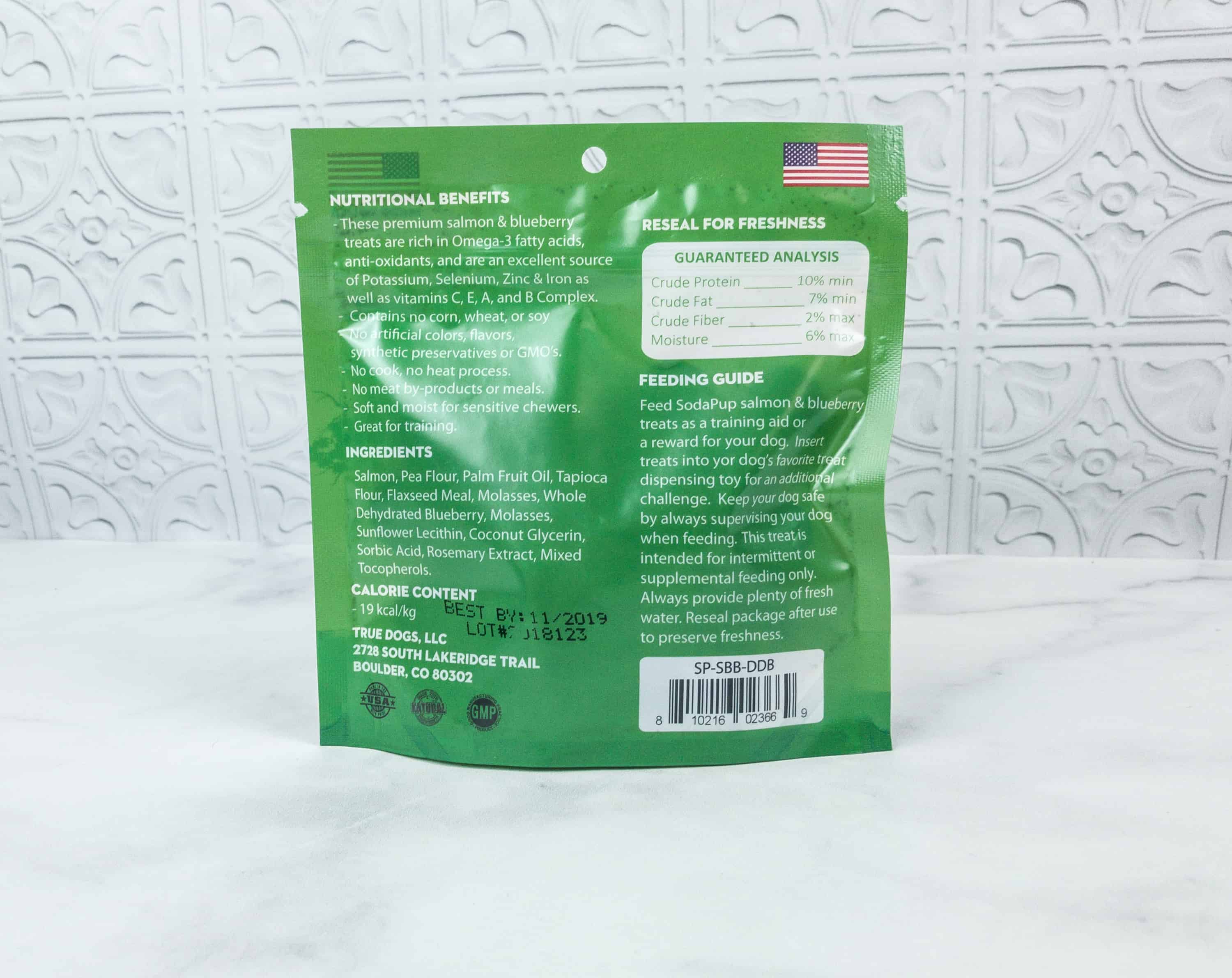 The treats are rich in omega-fatty acids, anti-oxidants, vitamins, and minerals without the basic allergens like corn, wheat, or soy. It is non-GMO and preservative-free. I also appreciate the feeding guide on the packaging.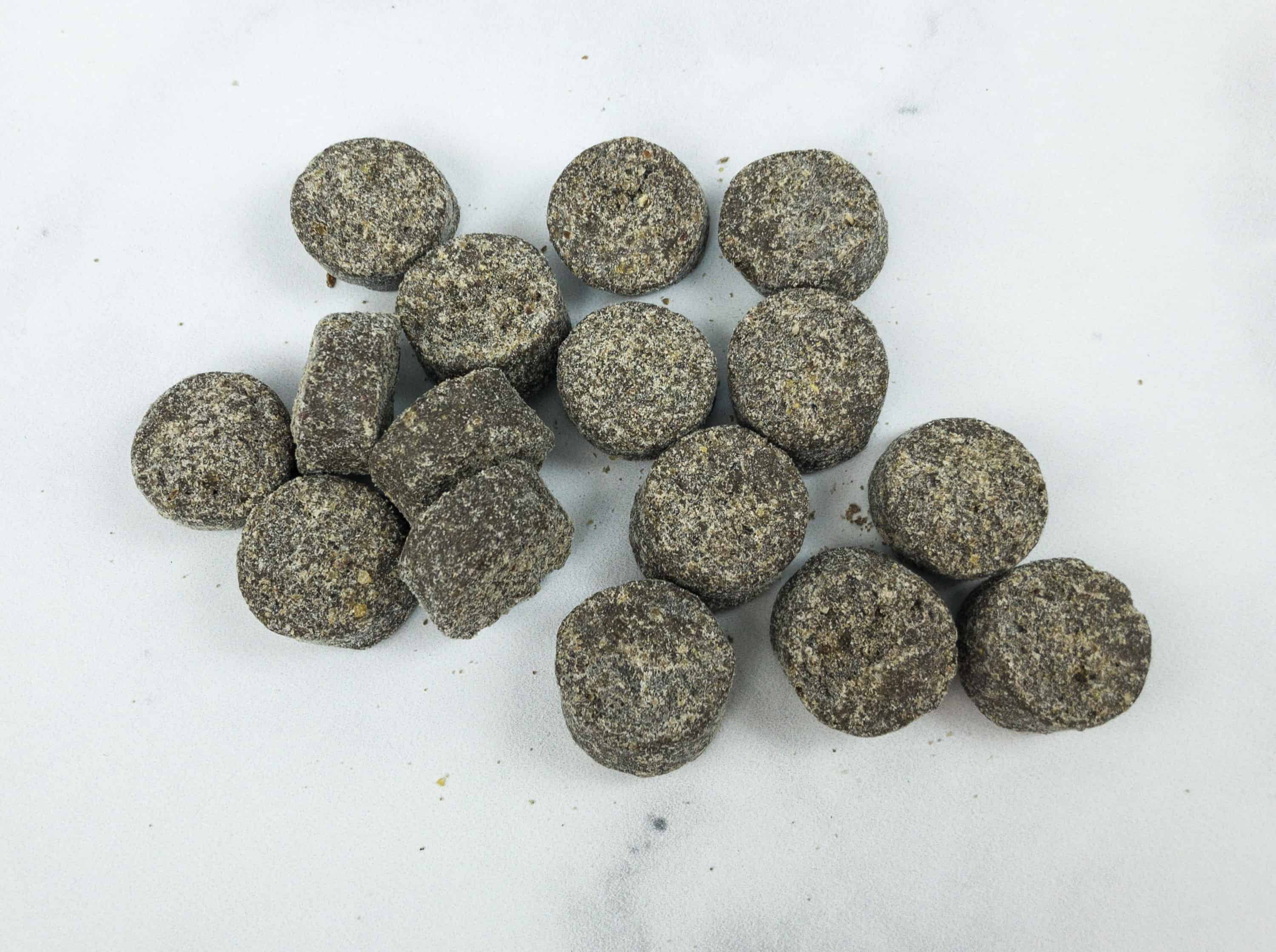 My older dog Lindy is WILD over this brand and we were excited to see them in the box. Not as excited for the begging until they are gone, but it's nice to spoil my baby with healthy treats she loves!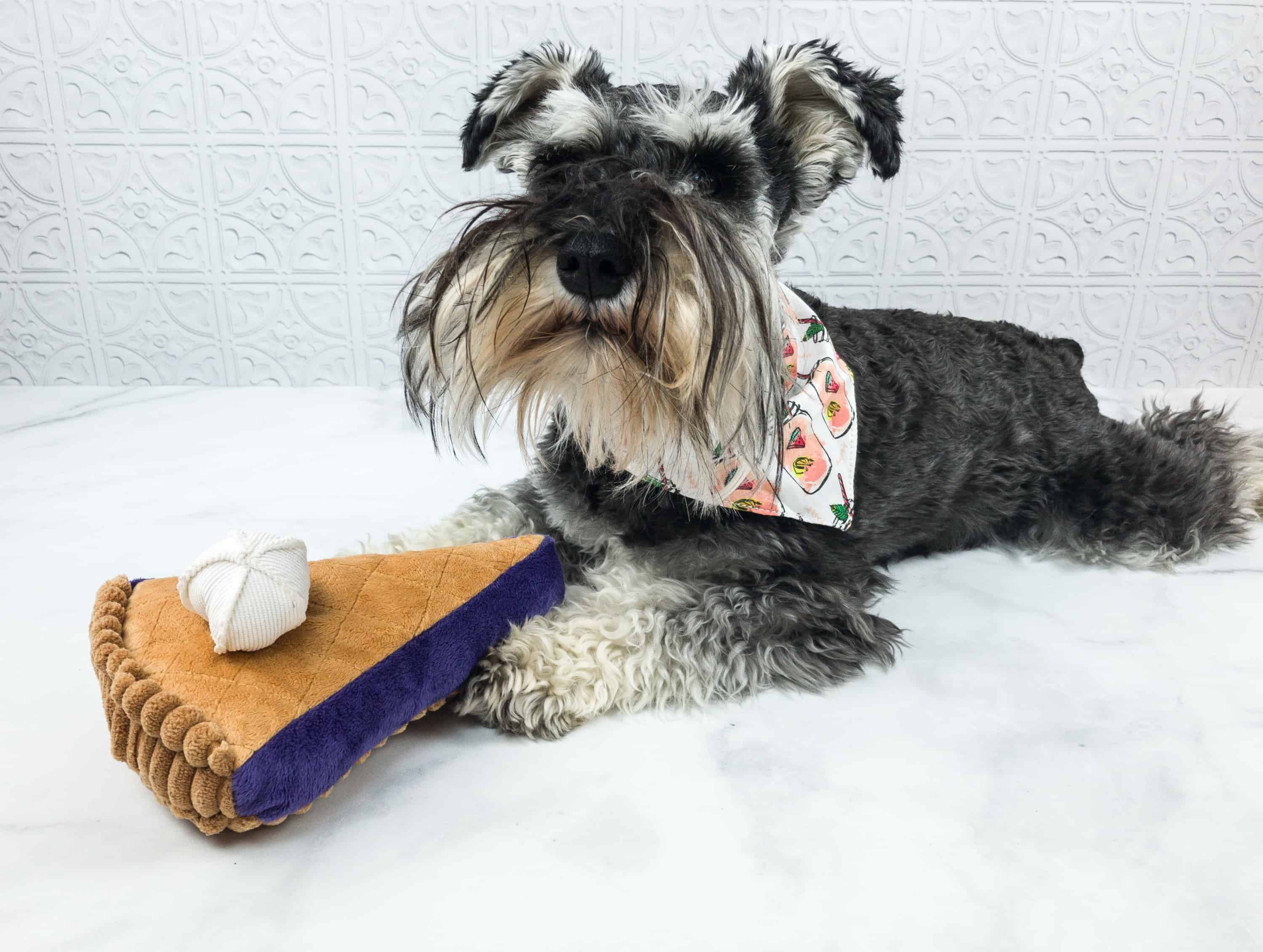 Enjoy your slice of squeaky pie, Dean!
Dean got a lot of good products from this month's box! He has healthy treats, non-toxic and fun toys, and a cute bandana. He had a blast with the peach crinkle toy because it was easier to chew on and it has a different sound than the other toys he had. The treats were gobbled, as usual. This box was a hit overall, can't wait for our pups to savor other surprises from this box again.
Did you love this month's box as much as we did?