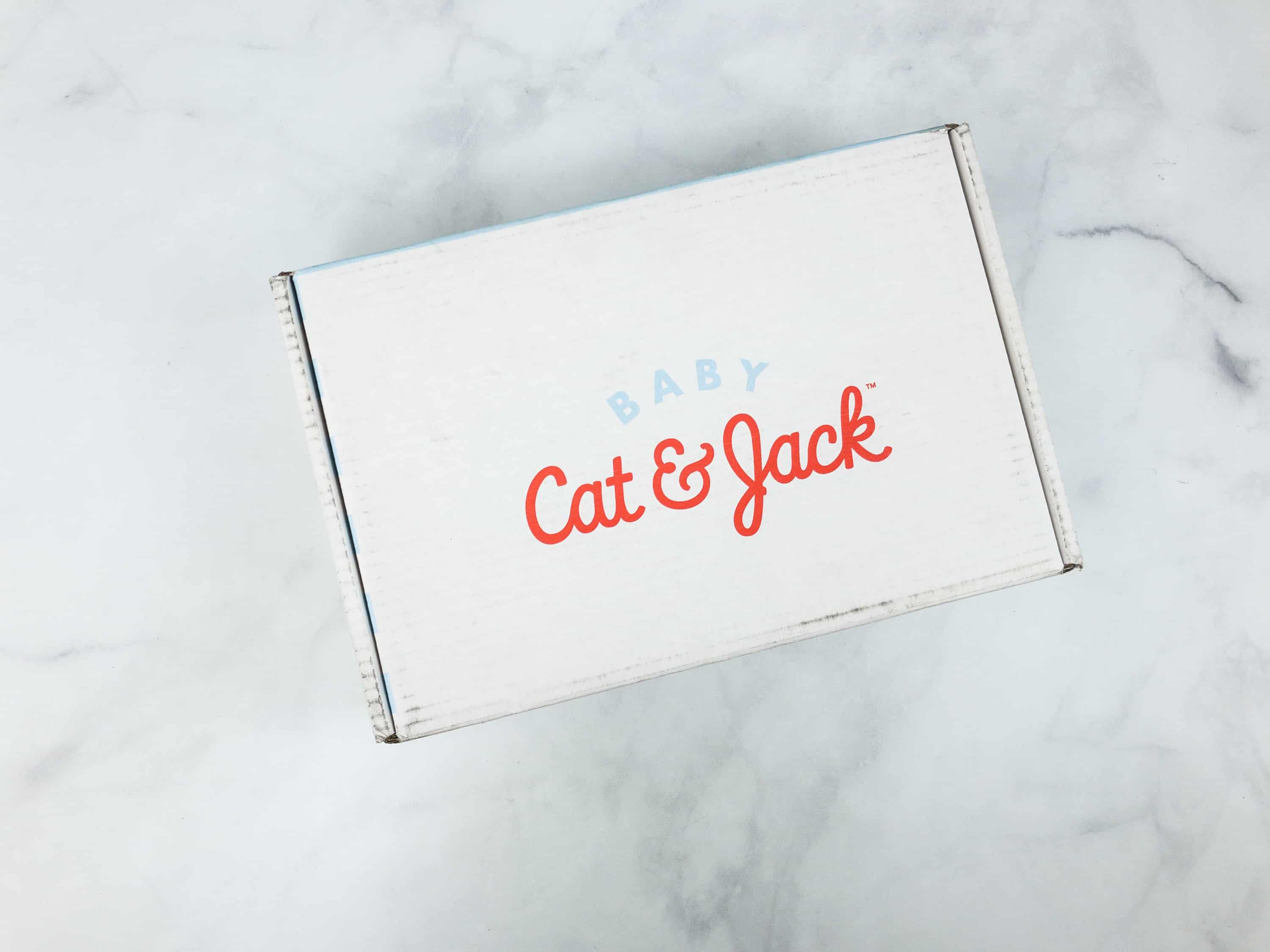 Cat & Jack Baby Outfit Box is a new baby clothing subscription from Target. Each season, they will send out a box that is filled with 6-7 clothing pieces that have been handpicked by their designers. Items might include bodysuits, leggings, rompers and more, as well as an additional gift. Guests can order as a quarterly subscription or as a single order.
Boxes are available only in limited quantities! Each box is $40 and available in sizes from Newborn up to 24 months. Also, any of the items can be returned online or in stores. The first box sold out really quickly but it looks like you can still get this one.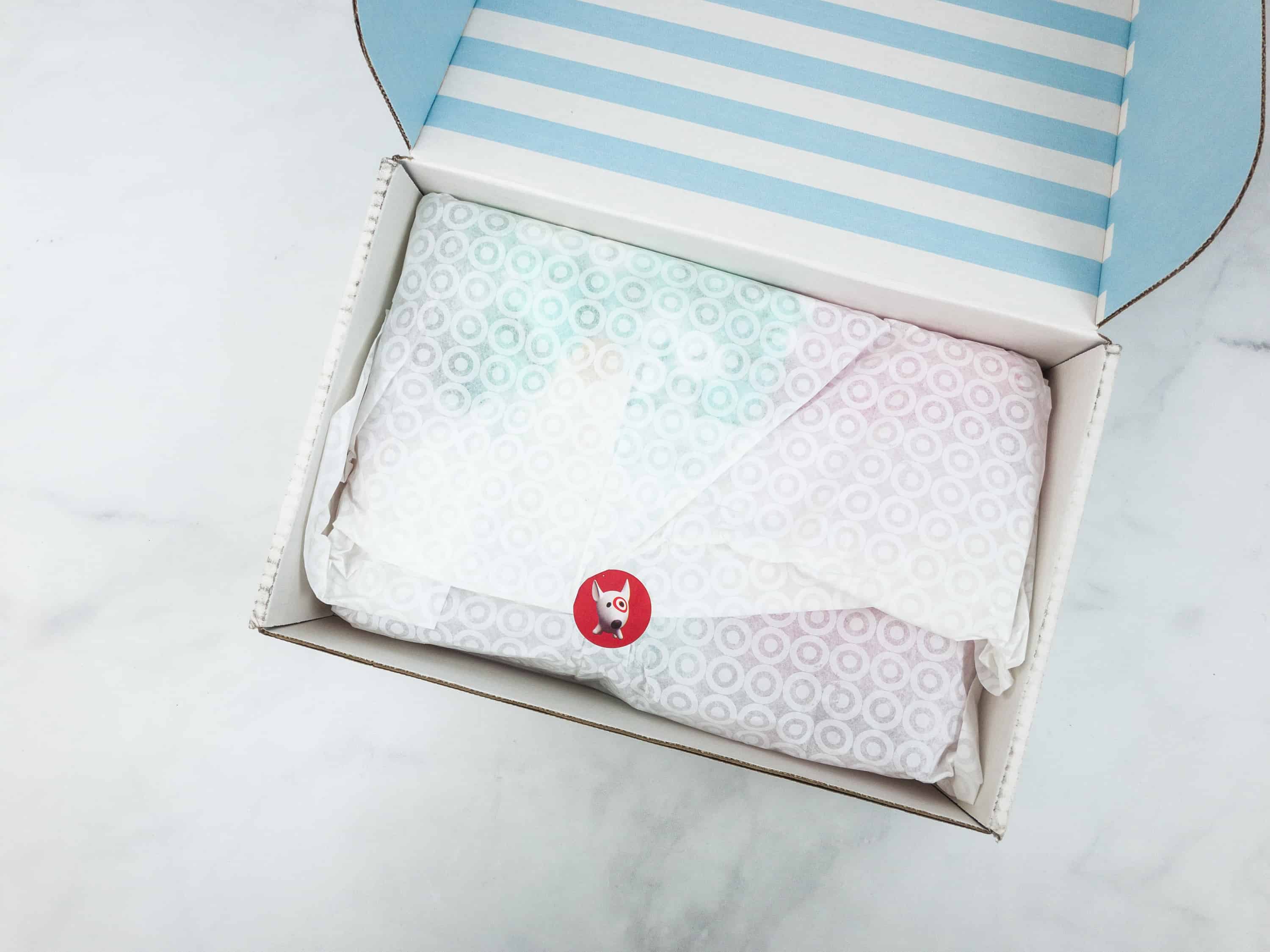 Also, they are aware that babies and kids grow up so fast and so they will send clothes the next size up to make sure it catches up with your growing baby. You can also adjust sizing using your Target.com account.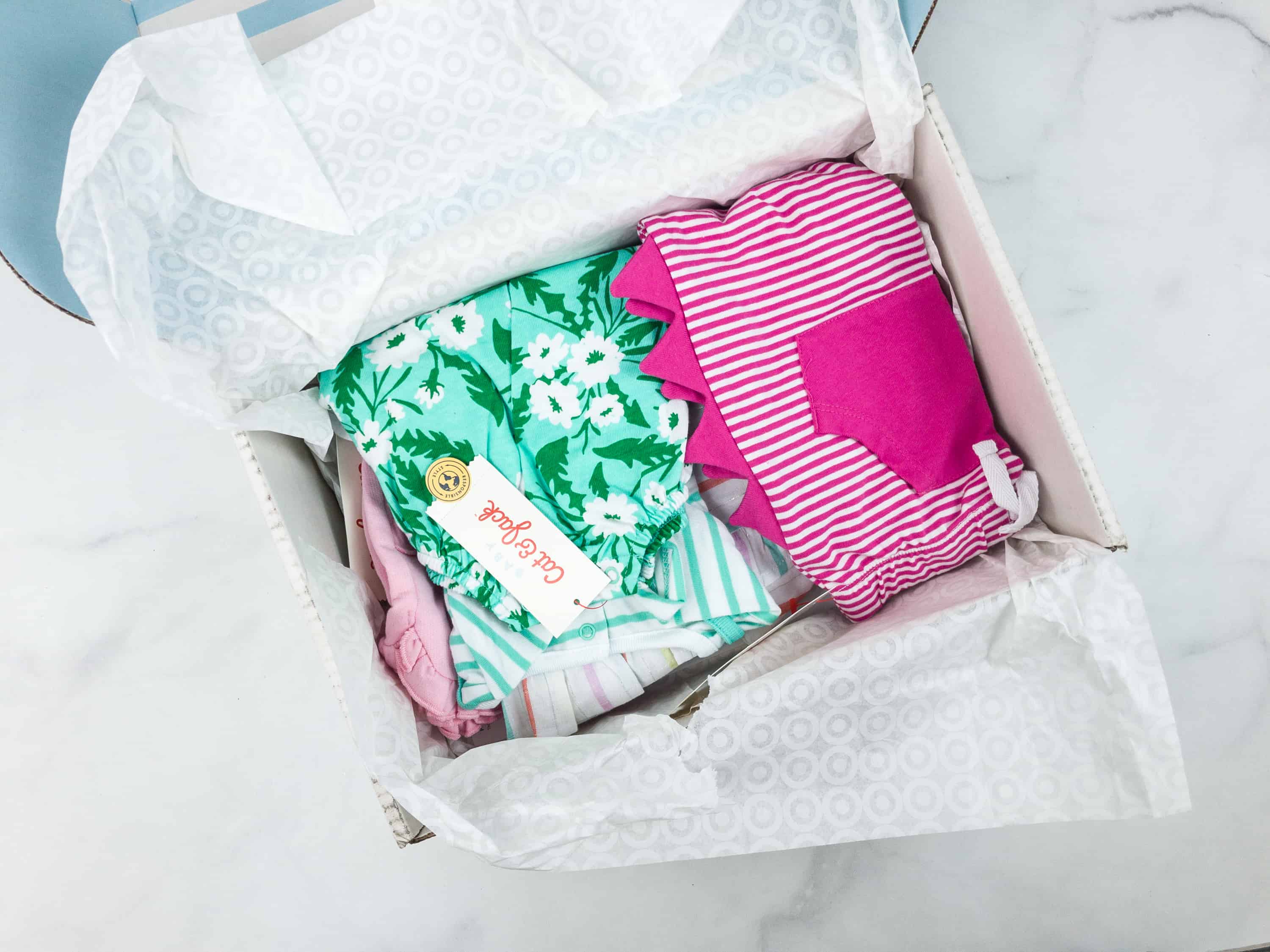 The items in the box are neatly packed and wrapped.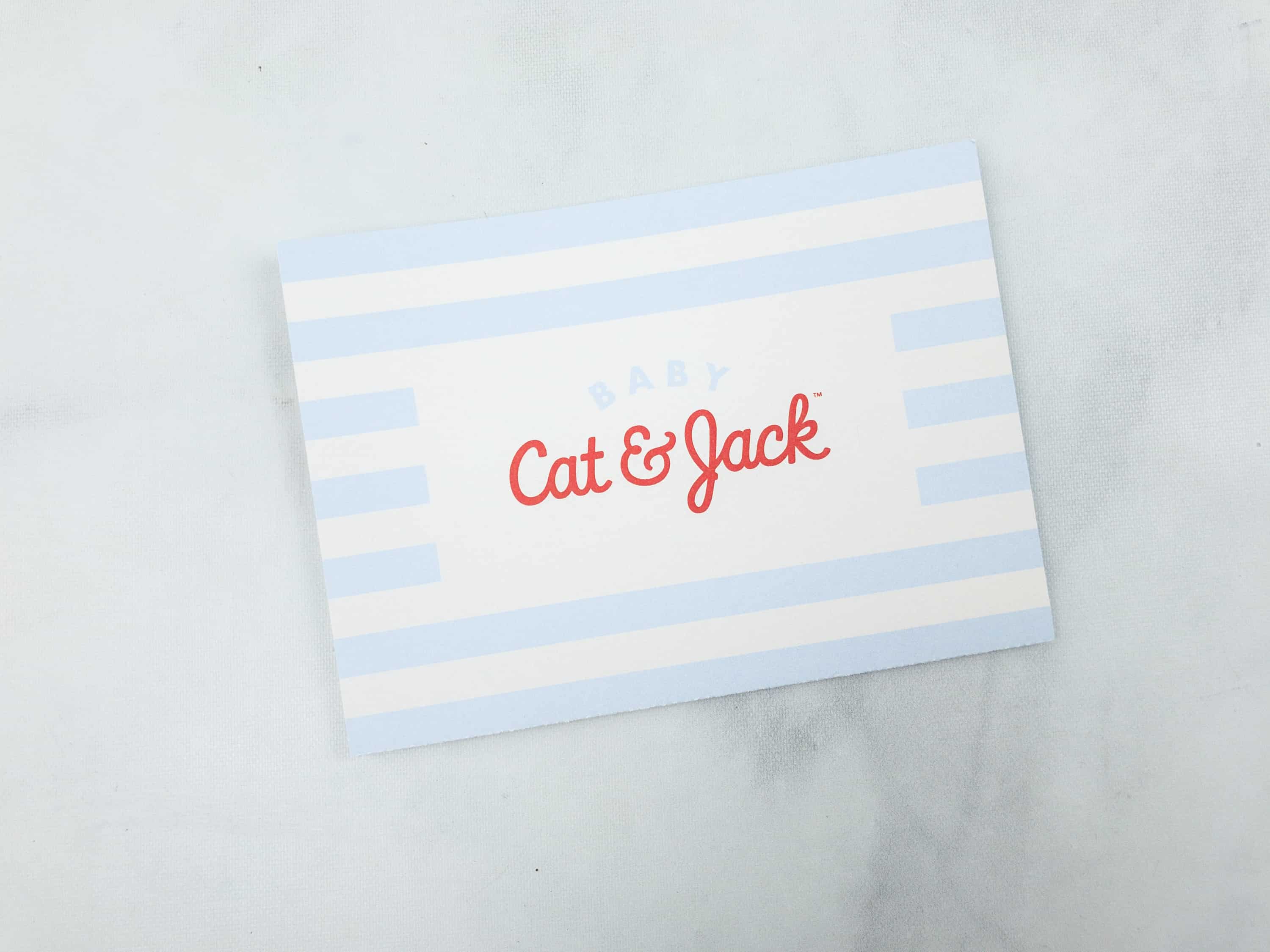 They have included a small card that contains a bit of information about the subscription.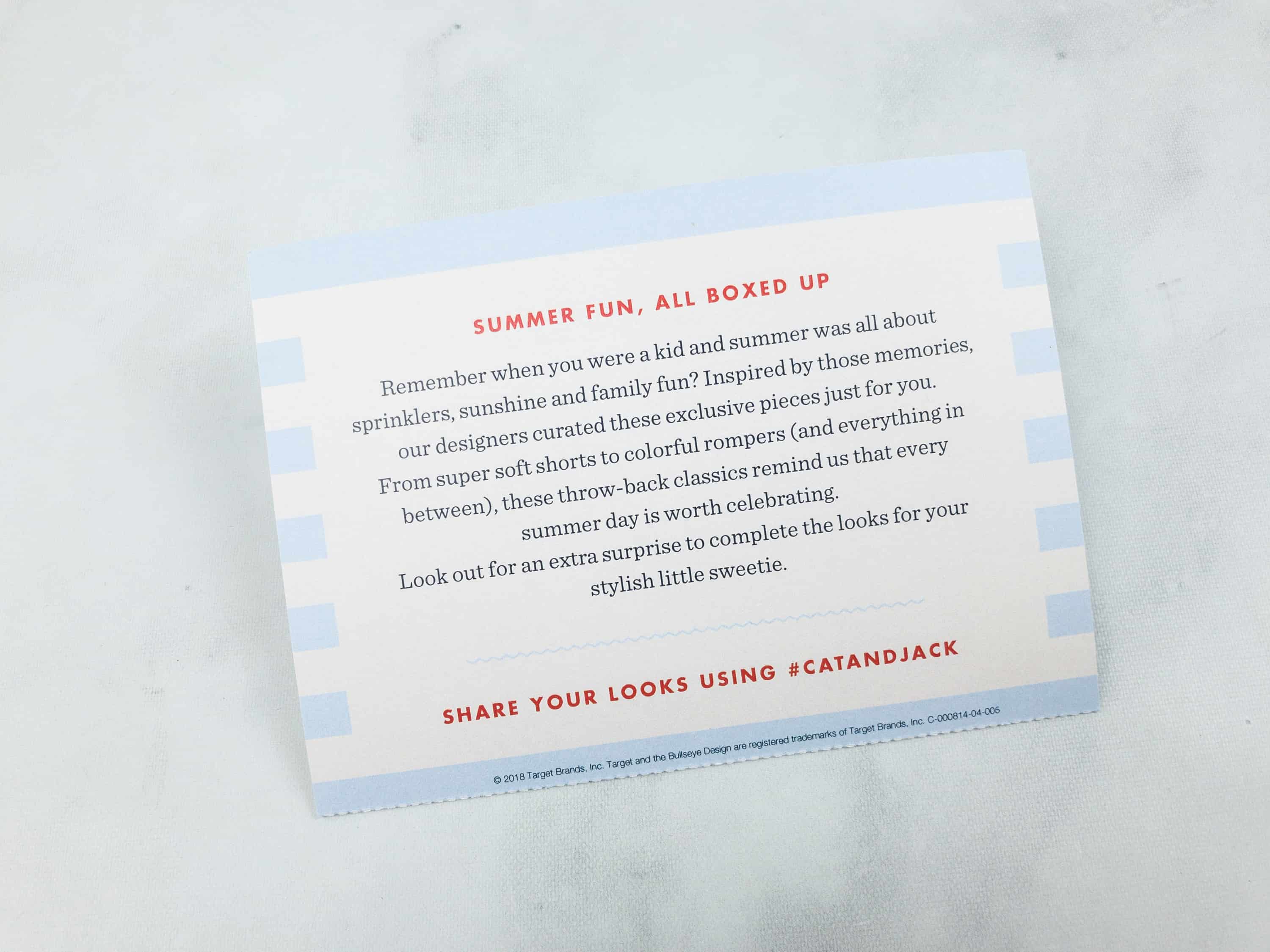 Remember when you were a kid and summer was all about sprinklers, sunshine, and family fun? Inspired by those memories, our designers curated these exclusive pieces just for you. From super soft shorts to colorful rompers (and everything in between), these throwback classics remind us that every summer day is worth celebrating.

Look out for an extra surprise to complete the looks for your stylish little sweetie.
As a bonus, attached to the card is a coupon for 20% off on all Cat & Jack baby or toddler apparel purchases. My baby needs even more clothes, so I'll be picking some up with this coupon!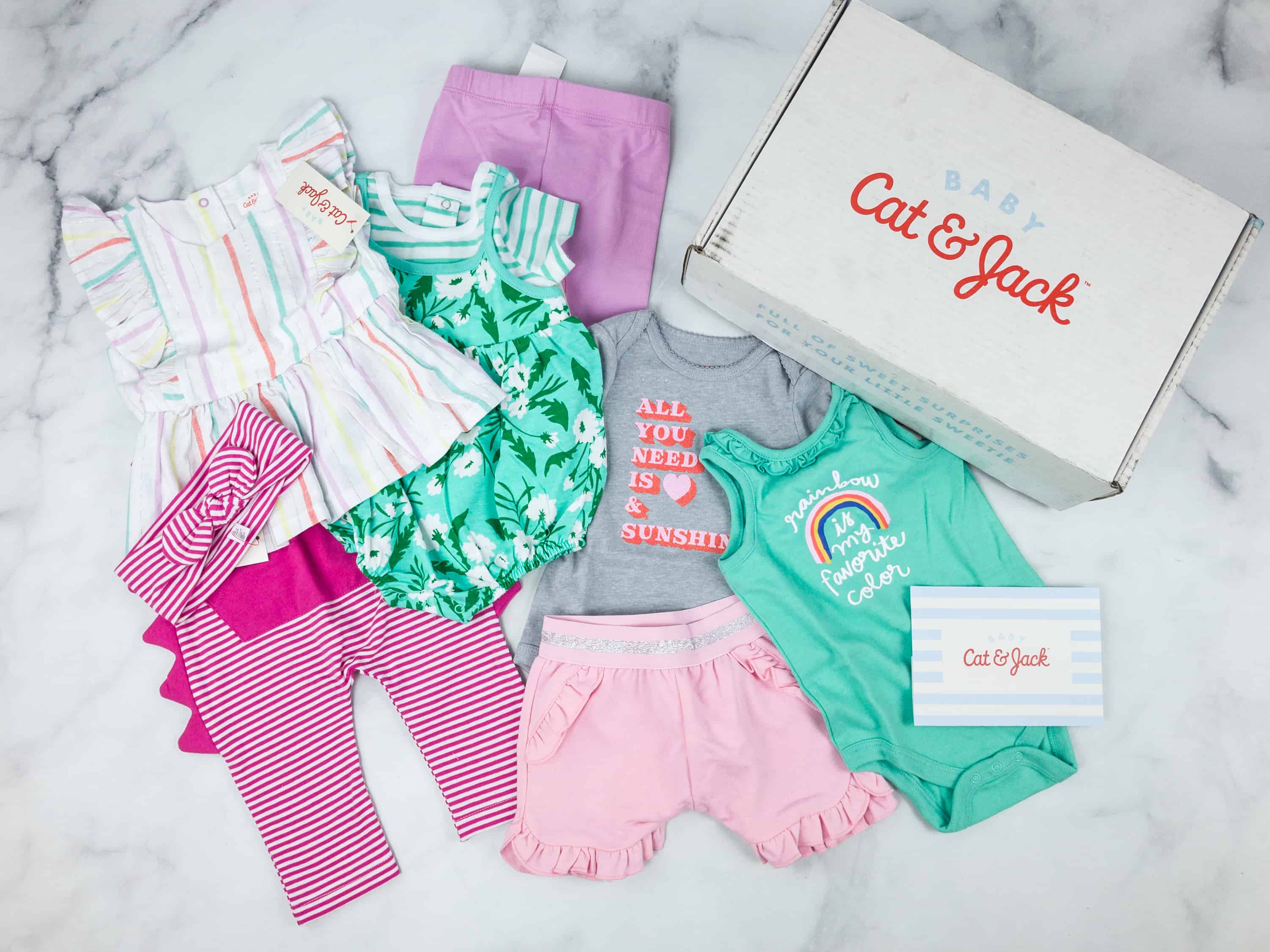 Everything in my box!
Cat & Jack Baby Girls' 2pc Blouse And Pants Set 6-9M (estimated $13.99) It's a two-piece set composed of a colorfully striped blouse and lavender pants. The snaps are found at the back of the blouse and are easy to slip over baby's head. The blouse can reach up to the thigh of your little girl when worn.
This ensemble looks very sweet and cute!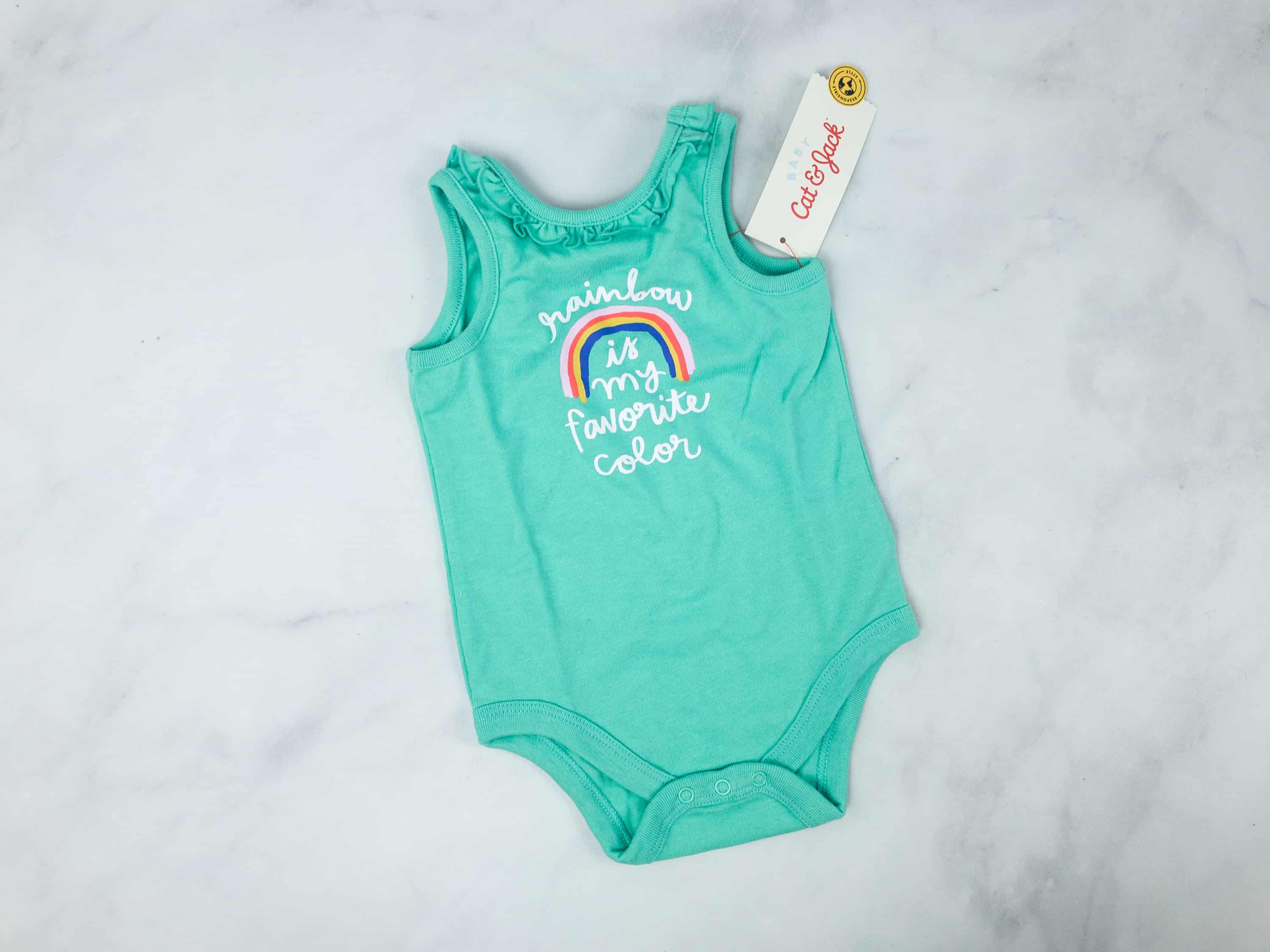 Cat & Jack Baby Girls' Spaghetti Strap Tank Romper – Green 6-9M (~4.99) Rompers are easy to wear one-piece suits for babies, and this ruffle strap tank romper is perfect for summer. It has ruffles around the neck and a cute print across the chest area.
The back of the romper has an extra bow to it as the neck goes down a bit low which isn't bad because it can cool your baby down. The bow adds an extra cuteness to this romper.
So cute!!!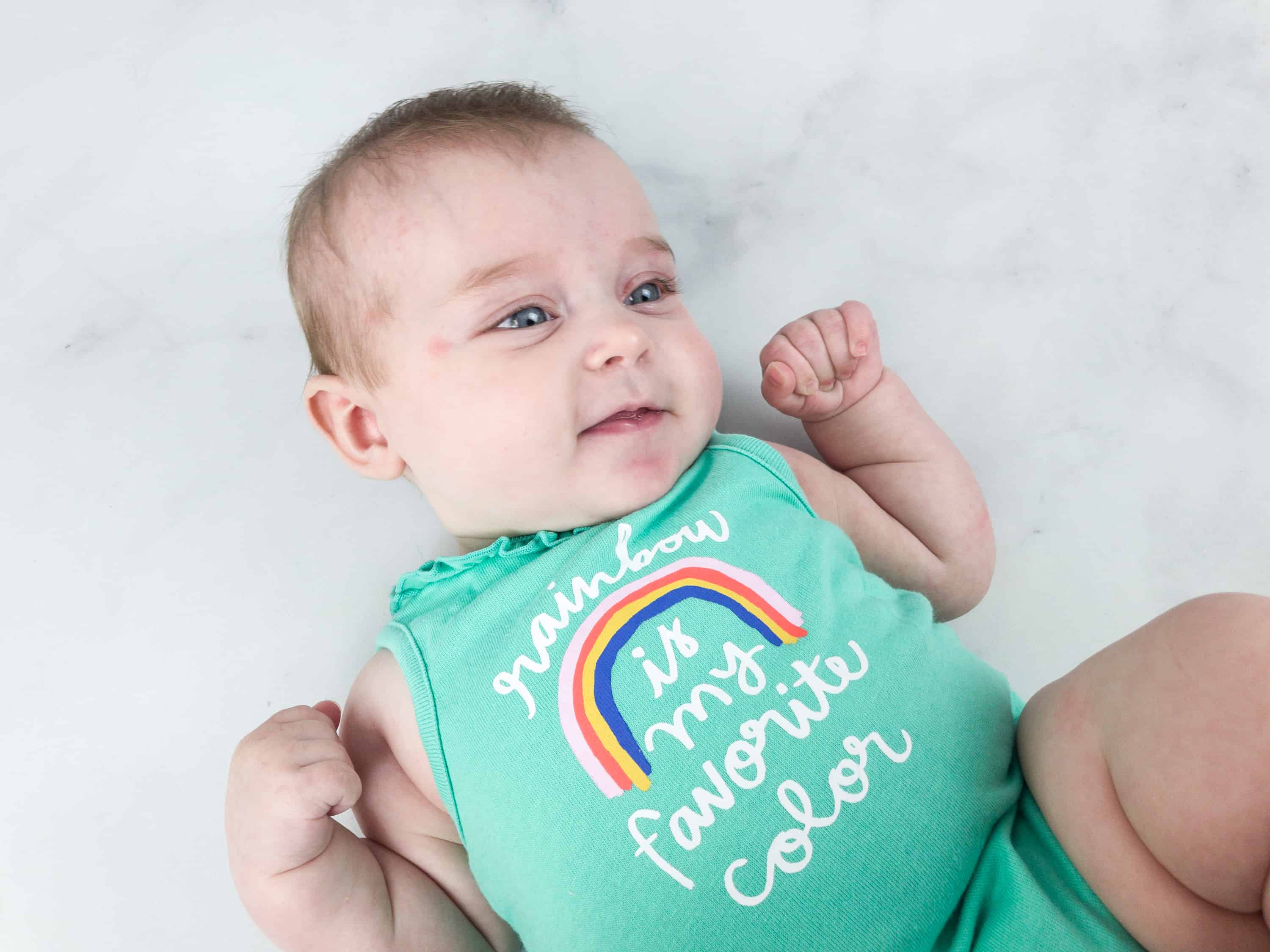 The romper also has large arm holes so baby's arms can easily slip into them. So comfy!
Cat & Jack Baby Girls' Short Sleeve BodySuit – Gray 6-9M – SIMILAR ($4) This little gray bodysuit from Cat & Jack is just adorable with its short sleeves.
Baby Girls' Trouser Shorts – Pink 6-9M ($4.99) These pink trouser shorts are perfect with the gray bodysuit. It has ruffles at the hem and a sparkly elastic at the waist so you can easily slip it on your baby.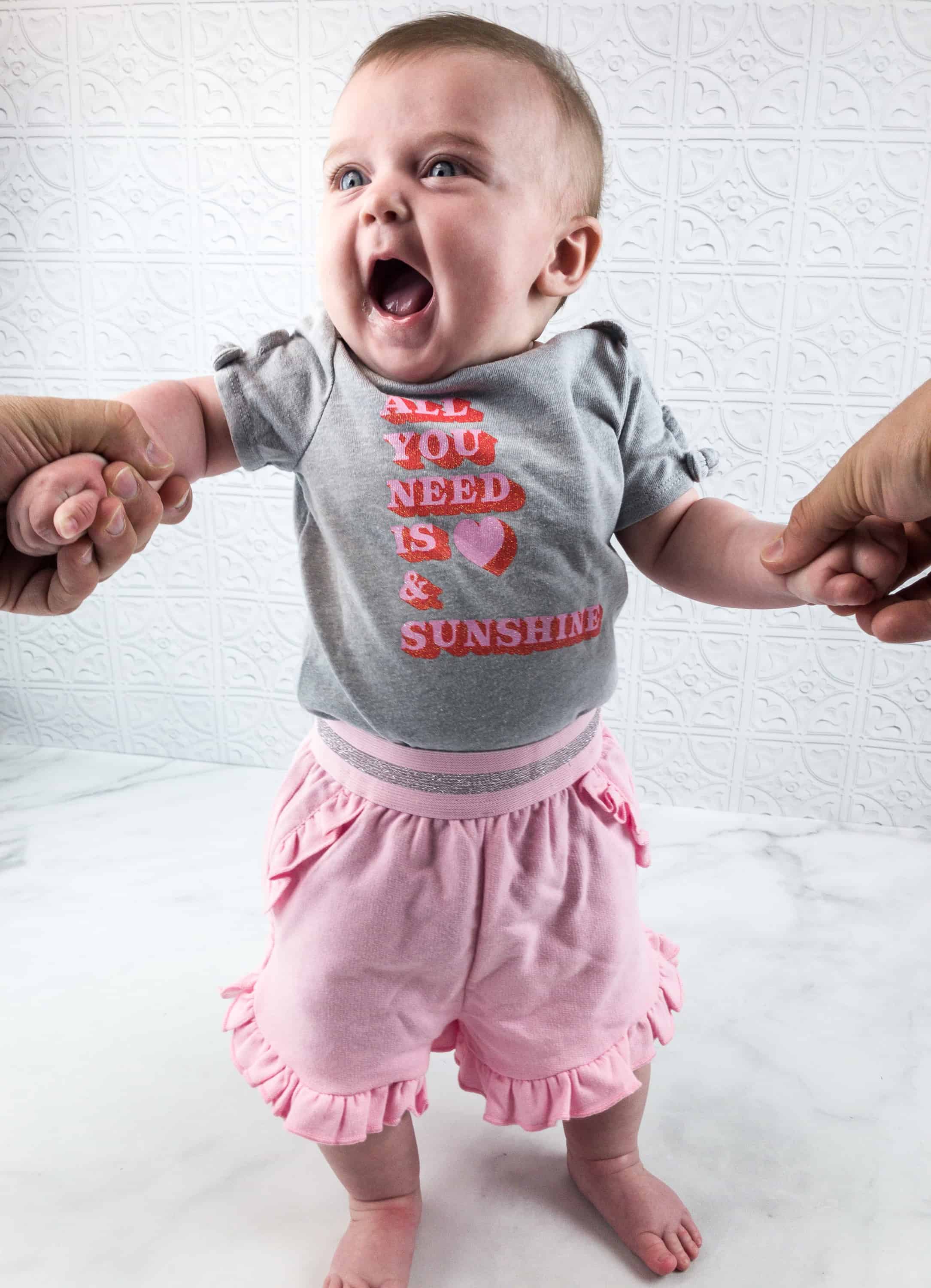 She loved this pair too!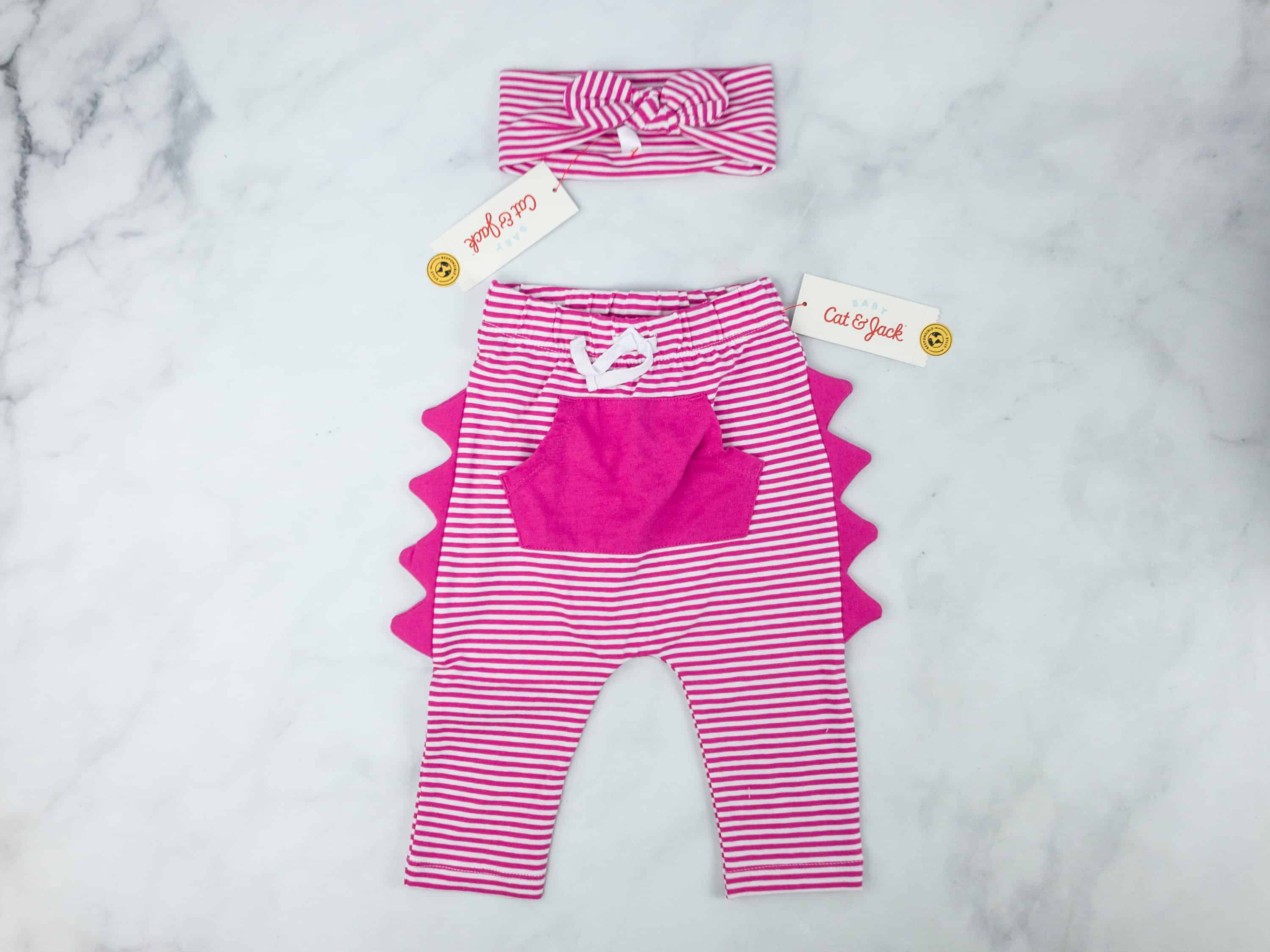 Cat & Jack Baby Girls' Leggings WIth Kangaroo Pocket  – Pink 6-9M – SIMILAR ($6.99) It's probably the cutest pair of baby pants we've seen! It's striped in pink and white, and it has a kangaroo pocket plus some fins on the side. The pants are also easy to wear and to adjust because of the drawstring.
Cat & Jack Baby Girls' Headband – Pink – SIMILAR ($5) To pair with the cute pants is this striped headband with the same stripes and color.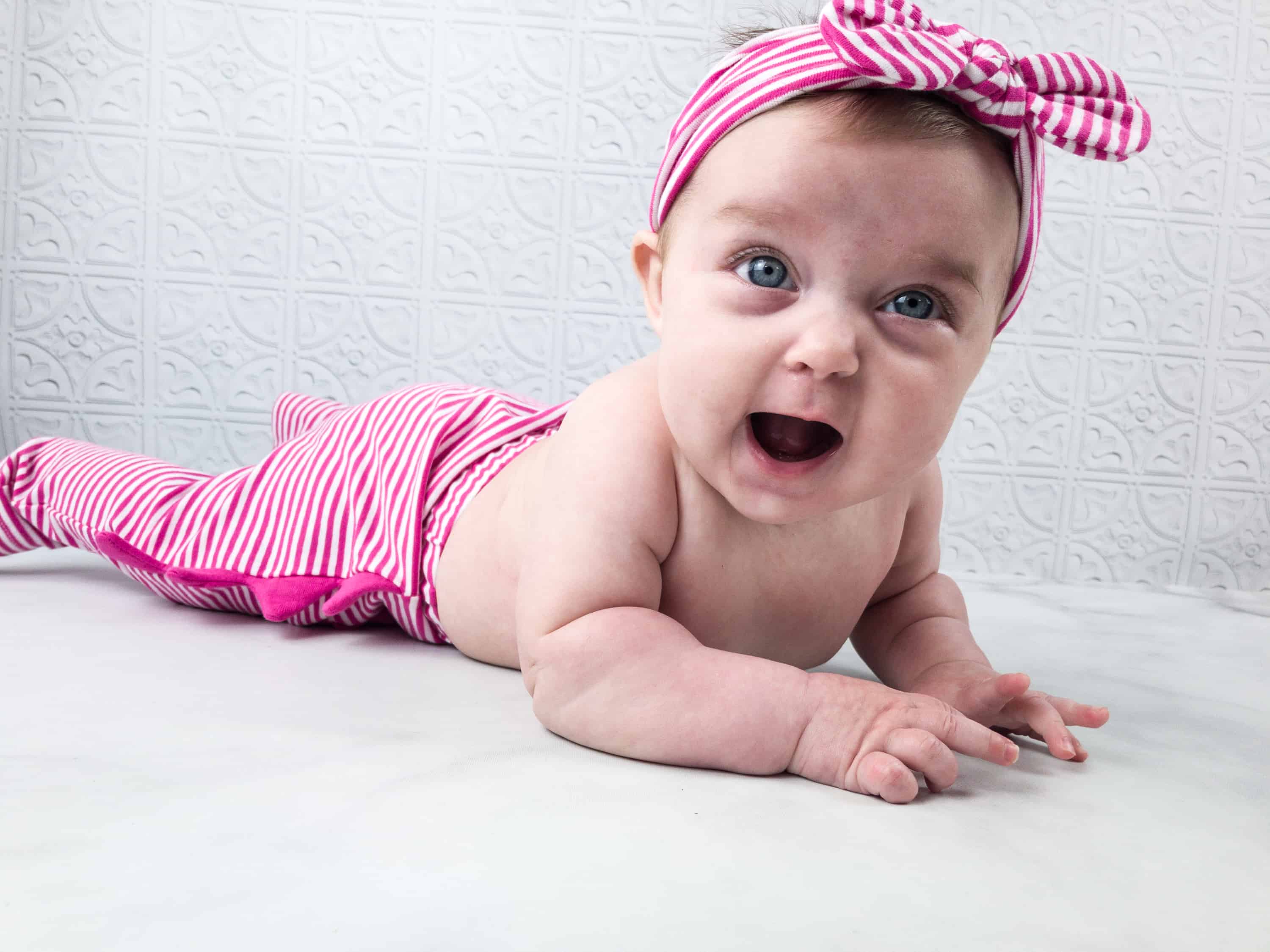 Rawr! How adorable! The fins on the sides look really fun! You can pair the leggings with a short-sleeved shirt or even a tank top.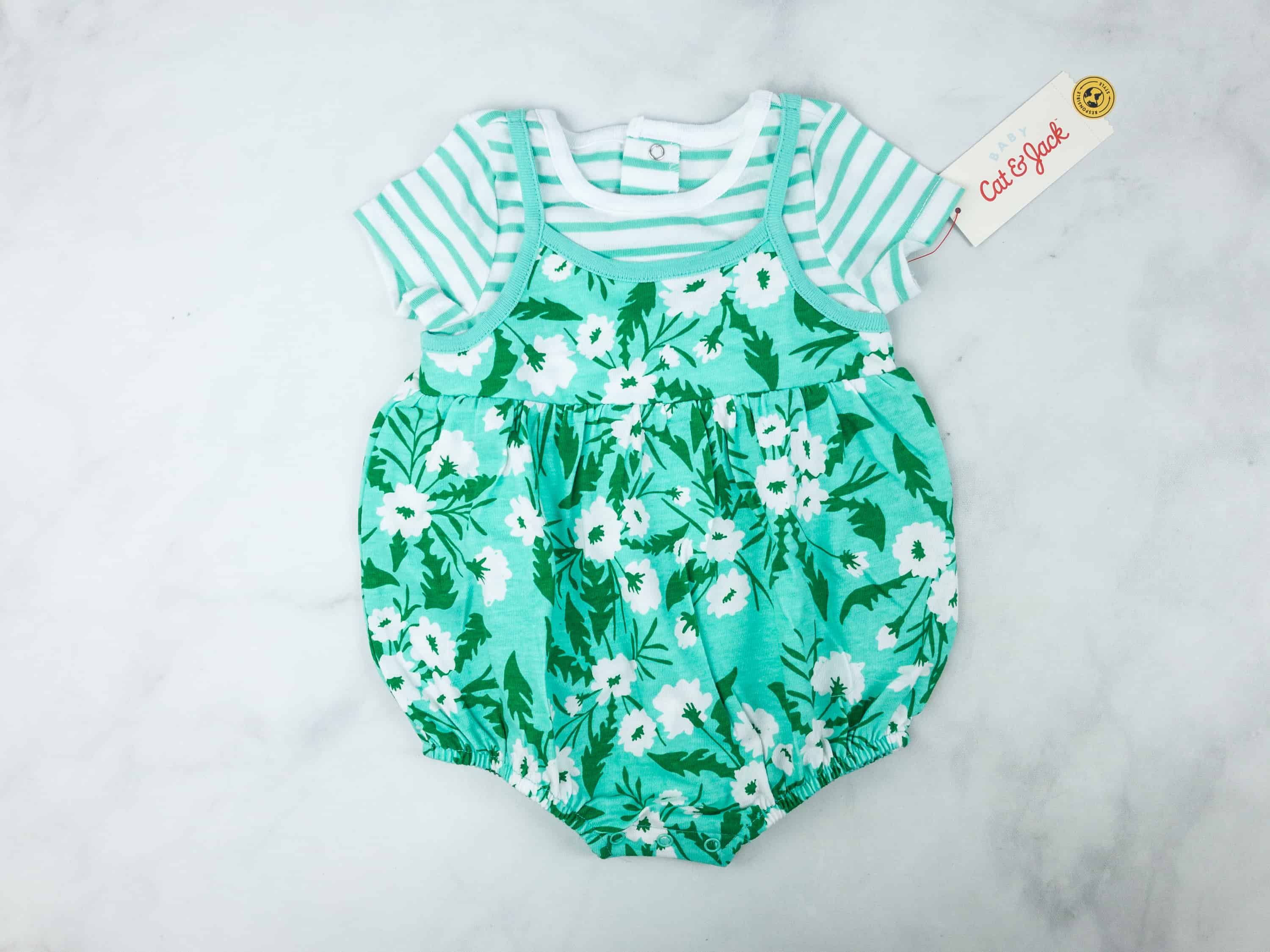 Cat & Jack Baby Girls' Spaghetti Strap Tank Romper – Green 6-9M (~$7.99) The spaghetti strap tank romper with floral details is perfect for a casual day out. It also comes with a green striped shirt to match it. I like the color choice because it looks cool and fresh.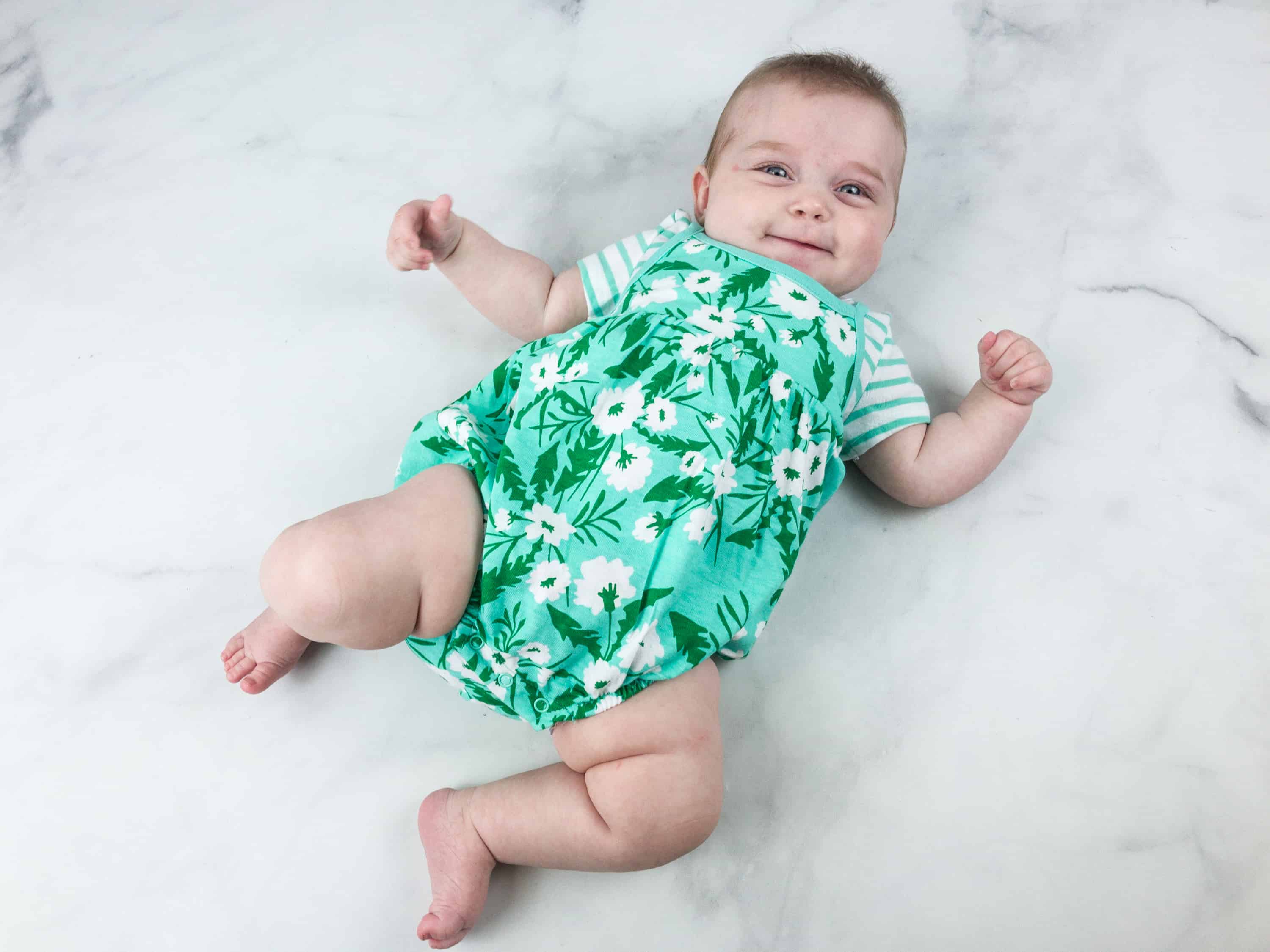 The leg holes have elastic for a snug fit. My baby loves it too!
Summer is just around the corner so we're delighted to receive a bunch of cute summer outfits for my baby girl. Everything fits her well, plus the colors are great and the designs are quite cute. I enjoy mixing and matching these outfits, depending on her mood and the weather. These are all keepers for me! The total estimated value is $48, which isn't really great because there's nearly always a sale or coupon for Target's own brand Cat & Jack, but I did zero work, and my daughter has a fresh new wardrobe, which was totally needed with the season change and her growth!
What do you think of this month's Cat & Jack Baby Outfit Box?
Visit Cat & Jack Baby Outfit Box to subscribe or find out more!