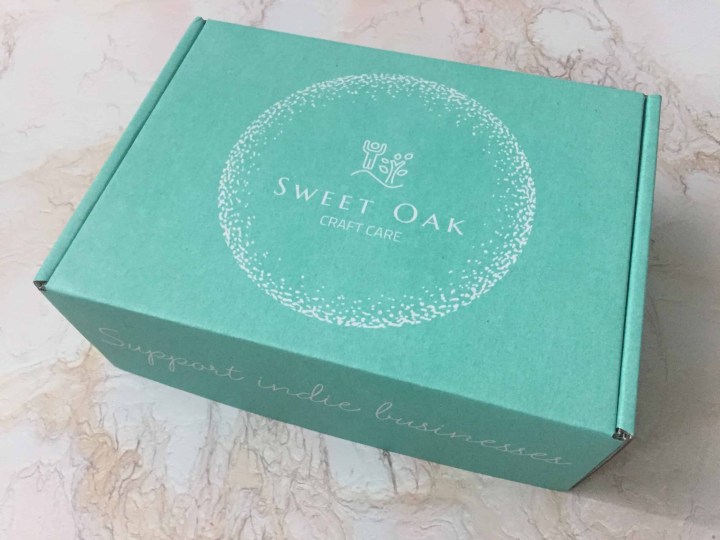 Sweet Oak Craft Care is a Canadian subscription box promising to deliver natural products from Canadian makers! 4-5 full size items will be in each box. The box is $30 CAD a month with $10 flat-rate shipping — after some feedback they adjusted things around to start introducing food/drink products, and with that a slightly lower price. I absolutely love boxes that promote supporting small businesses and high-quality products. I really enjoyed their first box and am super excited to see what June brings!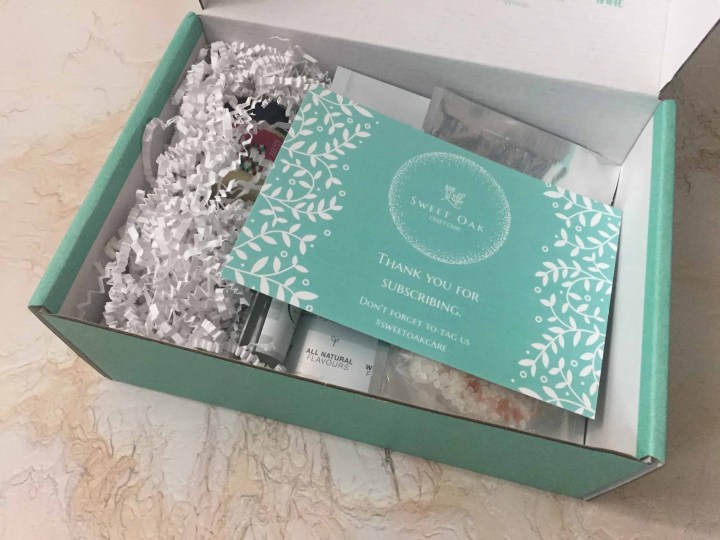 First look!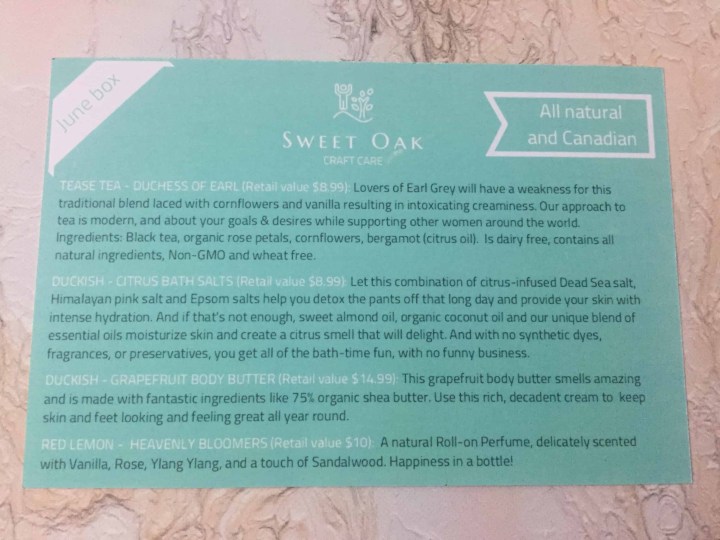 The information card is easy to read and highlights each of the four items. All four products are natural and handmade right here in Canada! I converted all prices to USD for this review.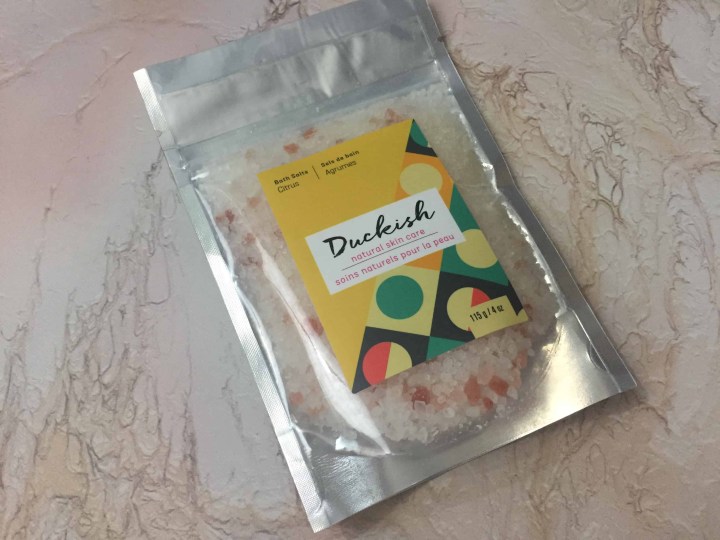 Duckish Citrus Bath Salts ($6.76) — I love taking baths, so I'm really excited about these bath salts. It has a blend of sweet orange oil, bergamot oil, and grapefruit oil. I really like how nice and fresh it smells, and I can't wait to try this. It has a combo of epsom, dead sea, and Himalayan pink salts.
Tease Duchess of Earl Black Tea ($6.76) — I love Earl Grey tea and this is a spin on it, sounding a lot like Cream of Earl Grey which has added vanilla. It also has rose petals for a dreamy, romantic feel.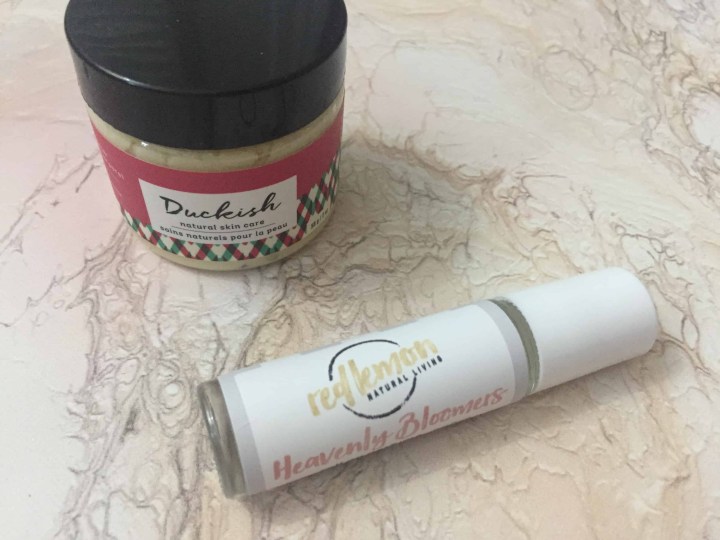 Duckish Pink Grapefruit Body Butter ($11.26) — To complement our citrusy bath salts is a body butter also by Duckish in a grapefruit scent. I really like this because it's not an overpowering scent. Shea butter is the main ingredient and it also includes coconut, olive, and jojoba oils.
Red Lemon Heavenly Bloomers Perfume ($7.51) — I've used Red Lemon products before, their day serum oil and I think some other products as well, thanks to awesome Canadian boxes featuring them. This perfume smells amazing. It has rose, vanilla, ylang ylang, bergamot, and geranium essential oils in a coconut oil base. I mostly smell the citrusy bergamot, but instead of smelling really sharp it is soft and warm from the vanilla, and a bit of floral too. It doesn't last super long but the roll-on format means it's easy to reapply.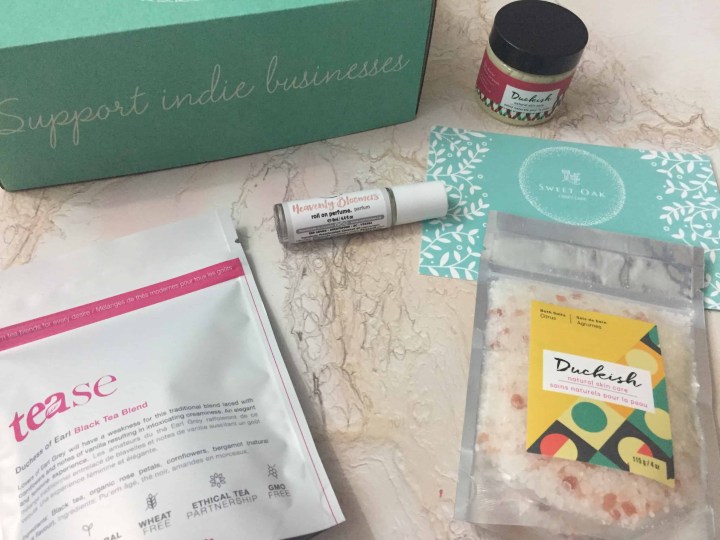 This is my second month of Sweet Oak Care and I am again really impressed with the curation. I love that they are supporting small businesses in Canada and really bringing together unique items. This box had a fun citrusy, summertime vibe and the added tea was a nice twist. I could easily see myself starting the day or ending the night with a refreshing shower or bath, slathering on some grapefruit body butter, and having a nice cup of tea. I think they made a seamless transition to the new price and model, and I'm definitely looking forward to the July box.
What do you think of this month's box?