Socks Matter is a monthly sock subscription that sends 2 cool and awesome pairs of socks every month to your home. They send two different socks each time – you can pick from crew, ankle, or no-show socks. With every pair of socks you purchase, Socks Matter will donate one pair (or something of equal value) to people/organizations in need. You can sign up for 1, 3, 6, or 12 months at a time, with the price dropping a bit with the longer subscriptions.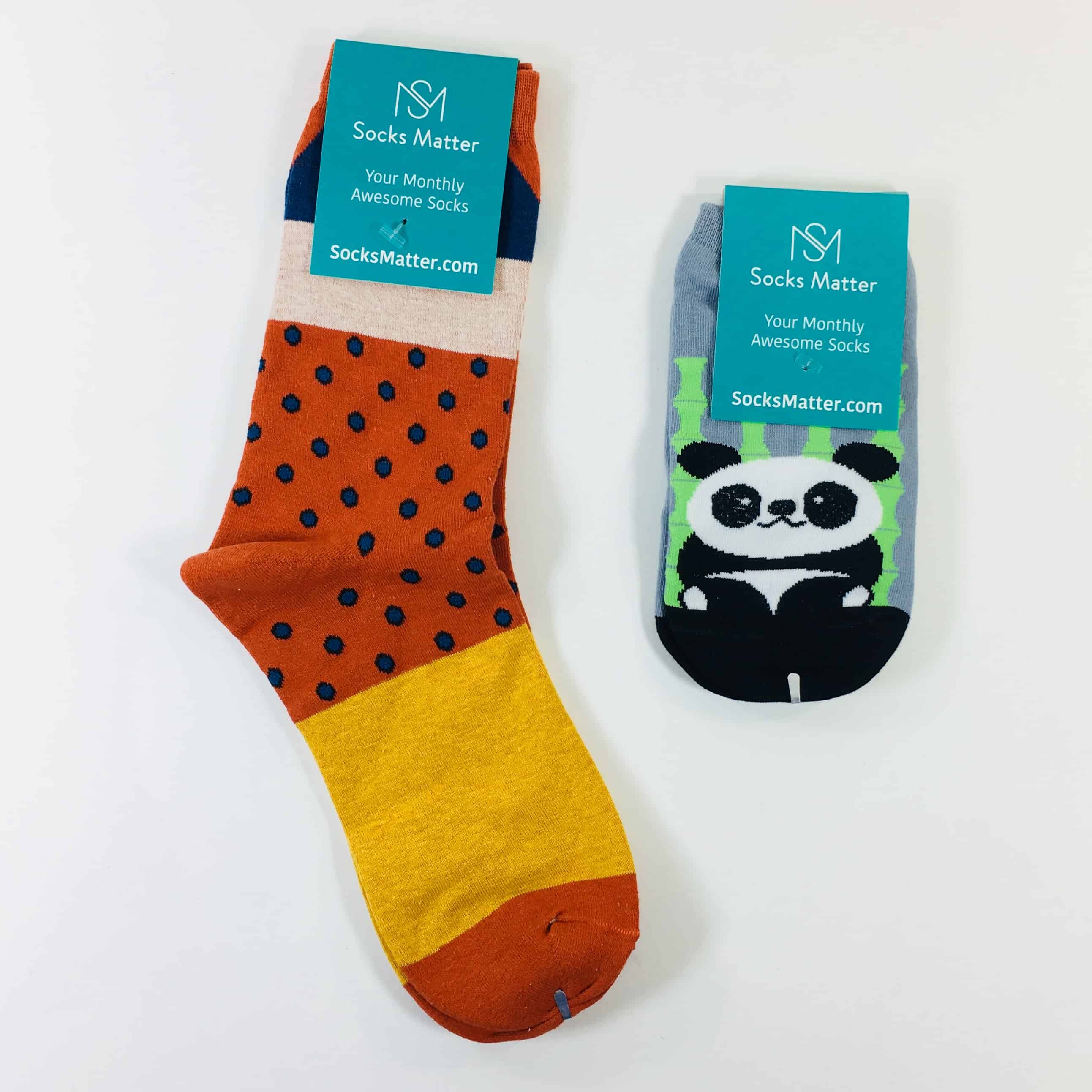 My 14-year old daughter LOVES crazy and cool socks so I knew this subscription would be perfect for her. When you sign up it does ask if the subscription is for a male or female, but I found the socks to be modeled by everyone on the Socks Matter website. Men's simply means the socks will fit shoe sizes 6-13, while women's should fit sizes 5-10.
DEAL: Get your first month free when you get 3+ month plans. Use coupon code HELLO.
There was a letter with a bit of info on how you can win free socks by sharing pictures on social media.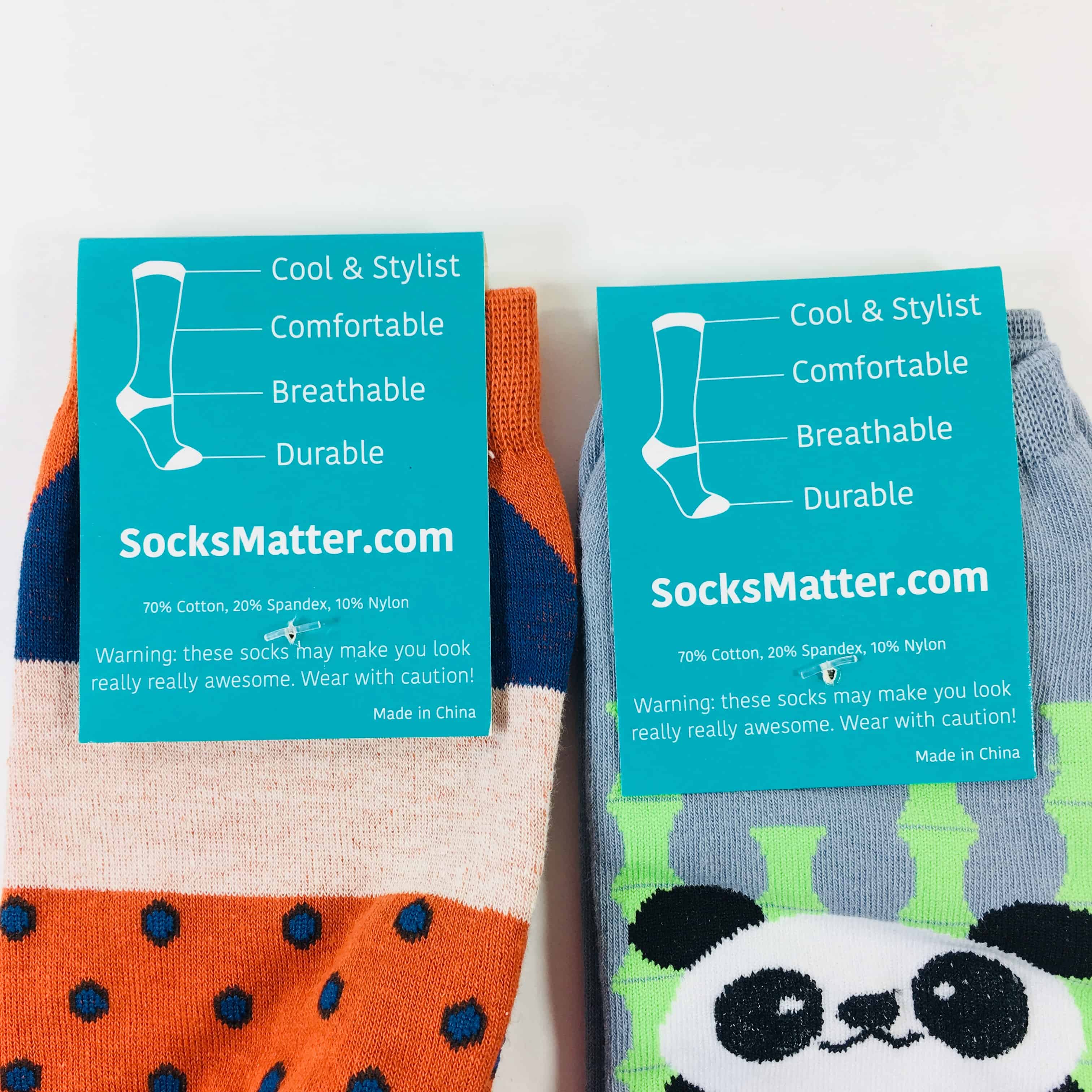 Both pairs of socks were made with the same cotton/spandex/nylon blend.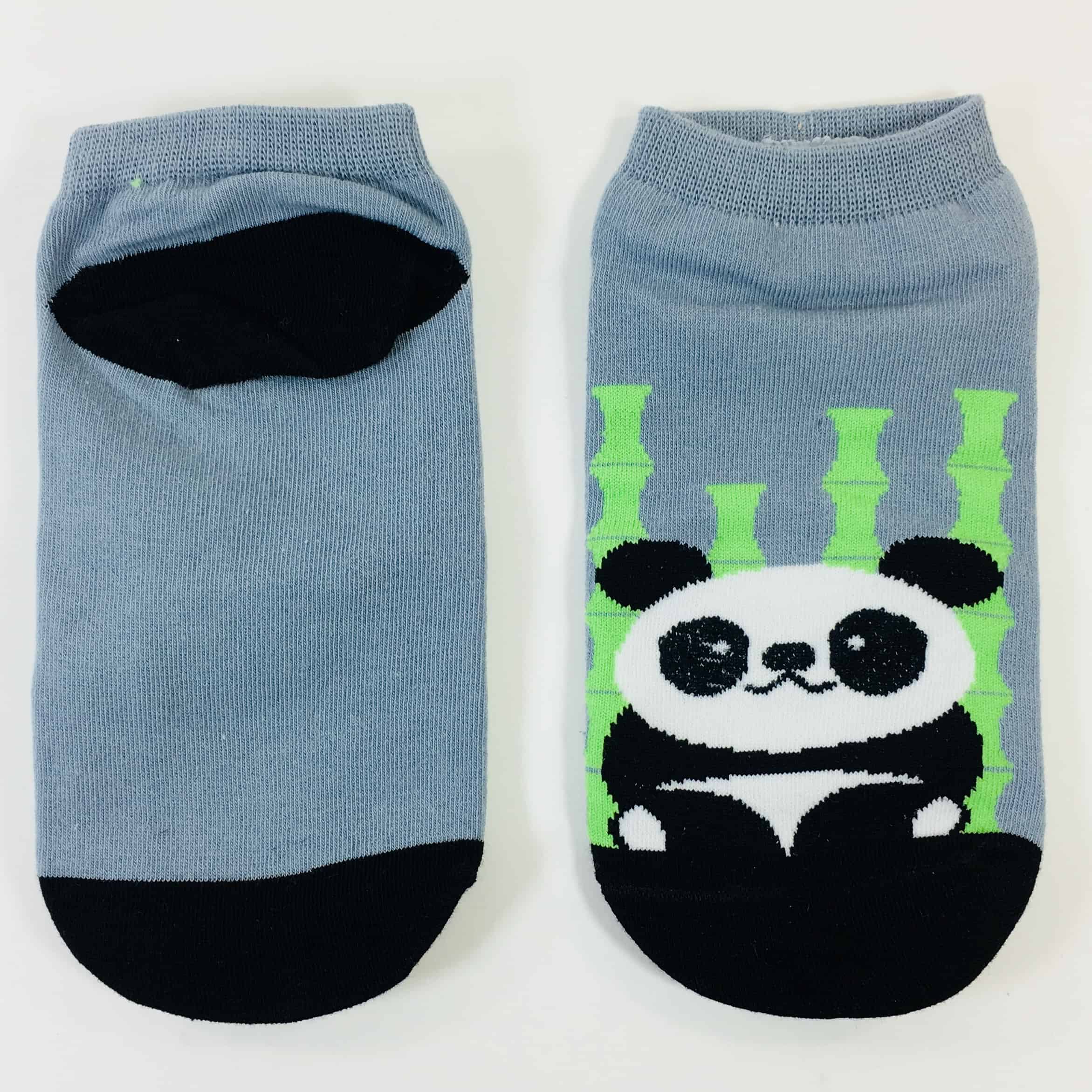 First up was a cute pair of ankle socks. The heels and toes are black while the body is grey. They have a smiling panda sitting on the front in front of some bamboo.
The next pair is crew socks and look like they would go well with a fall wardrobe. Burnt orange is prominent at the toes, mid-section, and cuff, mustard near the arch, and navy blue polka dots dot the ankle area.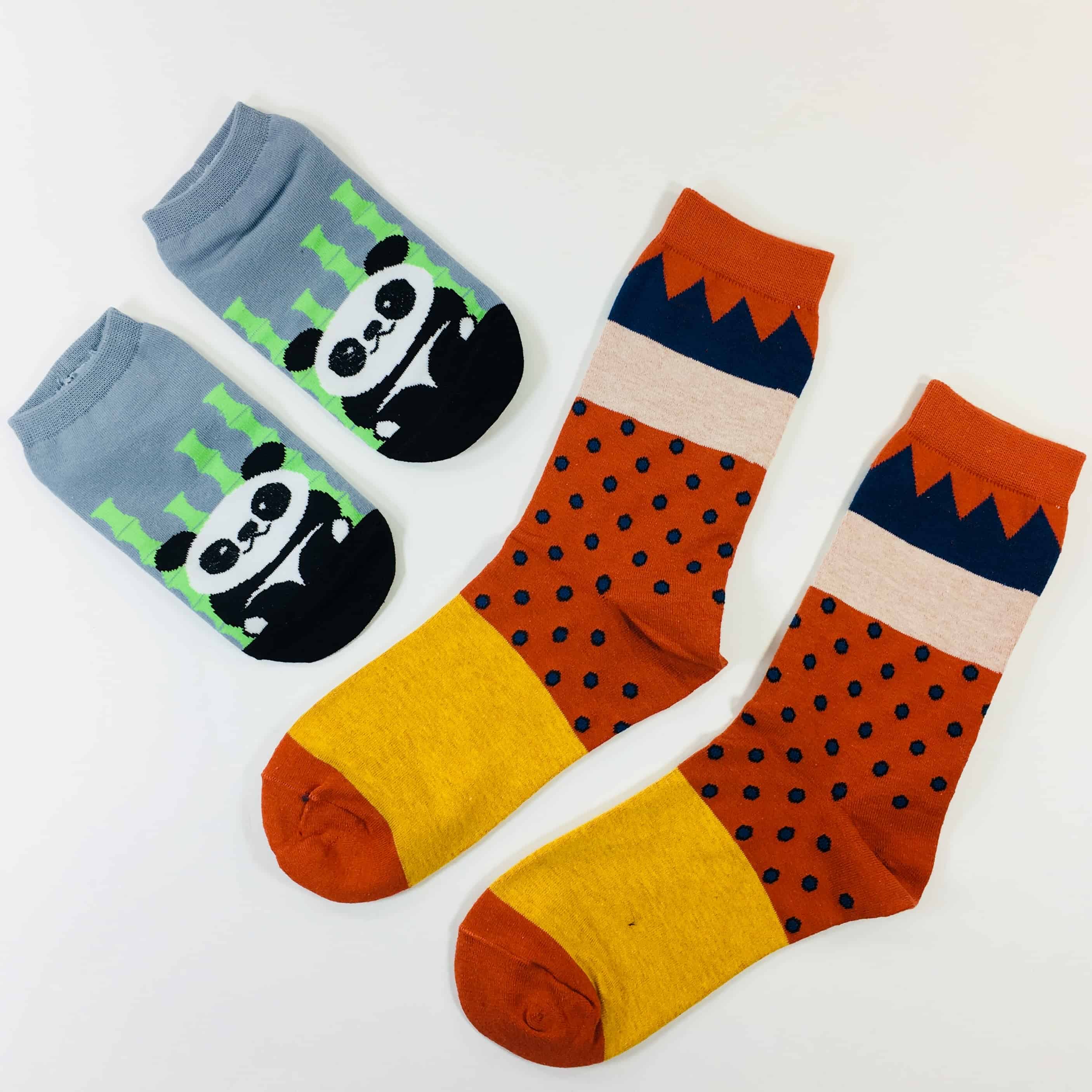 I thought the June Socks Matter shipment was pretty cool! I was happy to see that I could choose the types of socks sent from three different styles because not everyone wants to wear crew socks all year-long. The styles were kind of funky, kind of unisex, and the pandas were very cute. I couldn't find these exact styles online so I think they are exclusive, plus sock prices are all over the place but $12 for two funky pairs seems like a good deal to me!
Did you like the Socks Matter box? Let us know what you think!