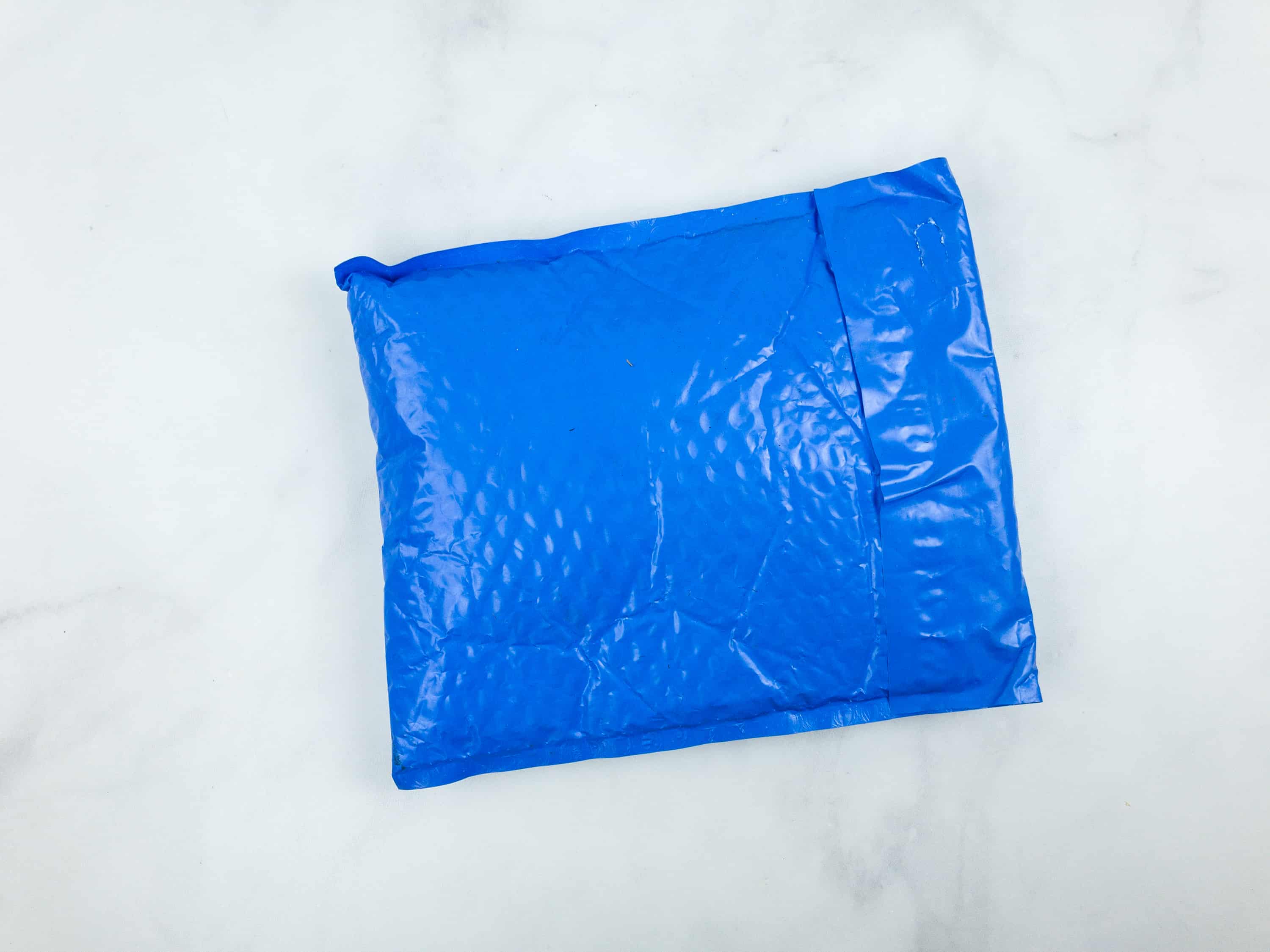 So Susan Color Curate is a monthly makeup subscription bag from the UK that delivers an adorable bag stuffed with goodies from So Susan and their related makeup lines (Jelly Pong Pong, Trifle, etc). They also have the cutest packaging! FYI – they changed the name of the subscription month, it was formerly known as So Susan Lip Love.
So Susan is vegan, cruelty-free, and paraben-free as well. Even better, you can always get the current box through the end of the month!
The theme this month is Live Truly, Freely & Purposefully.
DEAL: Get a free bag when you purchase a 6-month subscription! Use coupon code LIPLOVE1.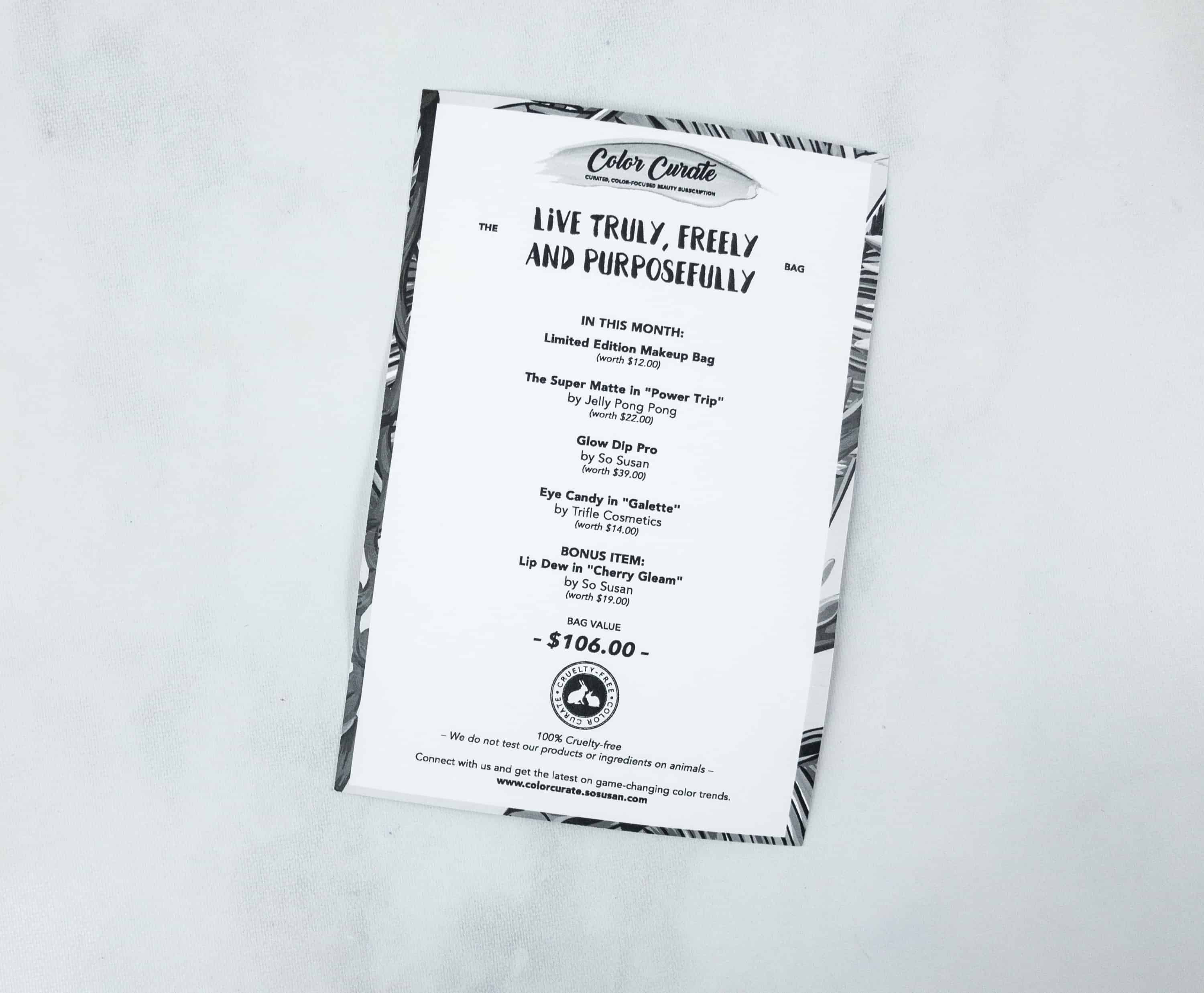 The information card gives you a list of all the items in this curation.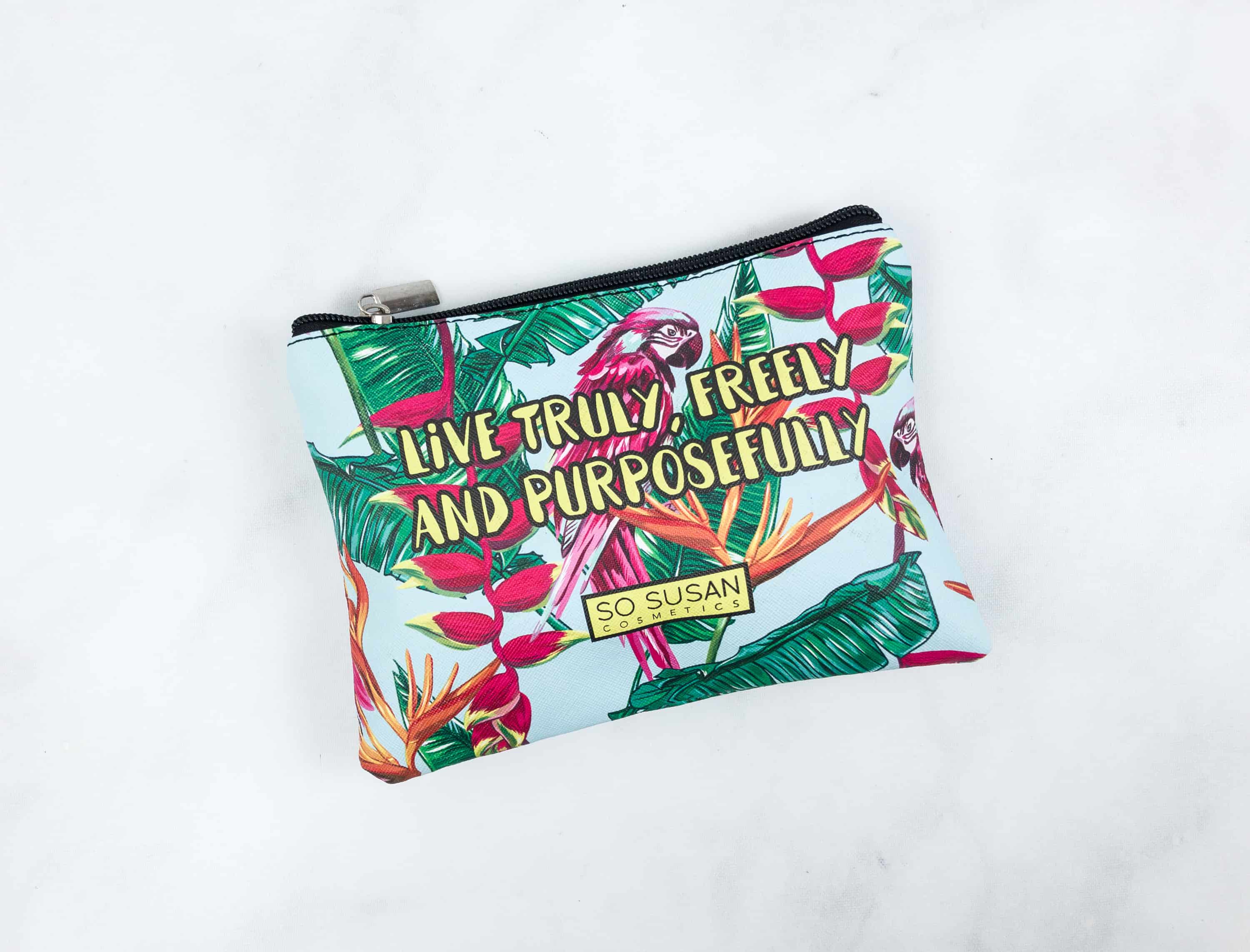 Eco-Chic Makeup Bag June 2018 ($12) This month's theme is printed on the front of the makeup bag.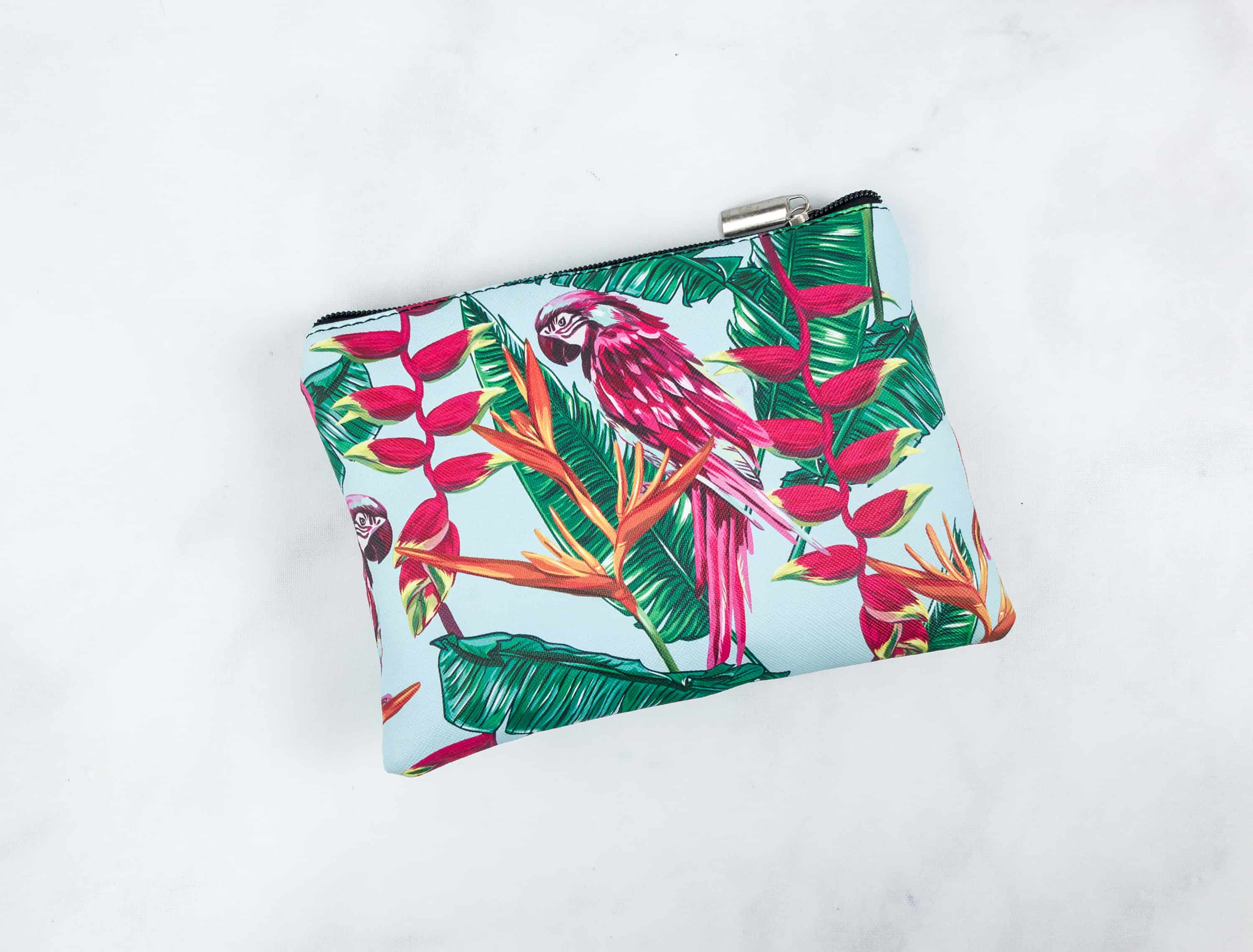 I love the vibrancy of colors as it perfectly describes summer.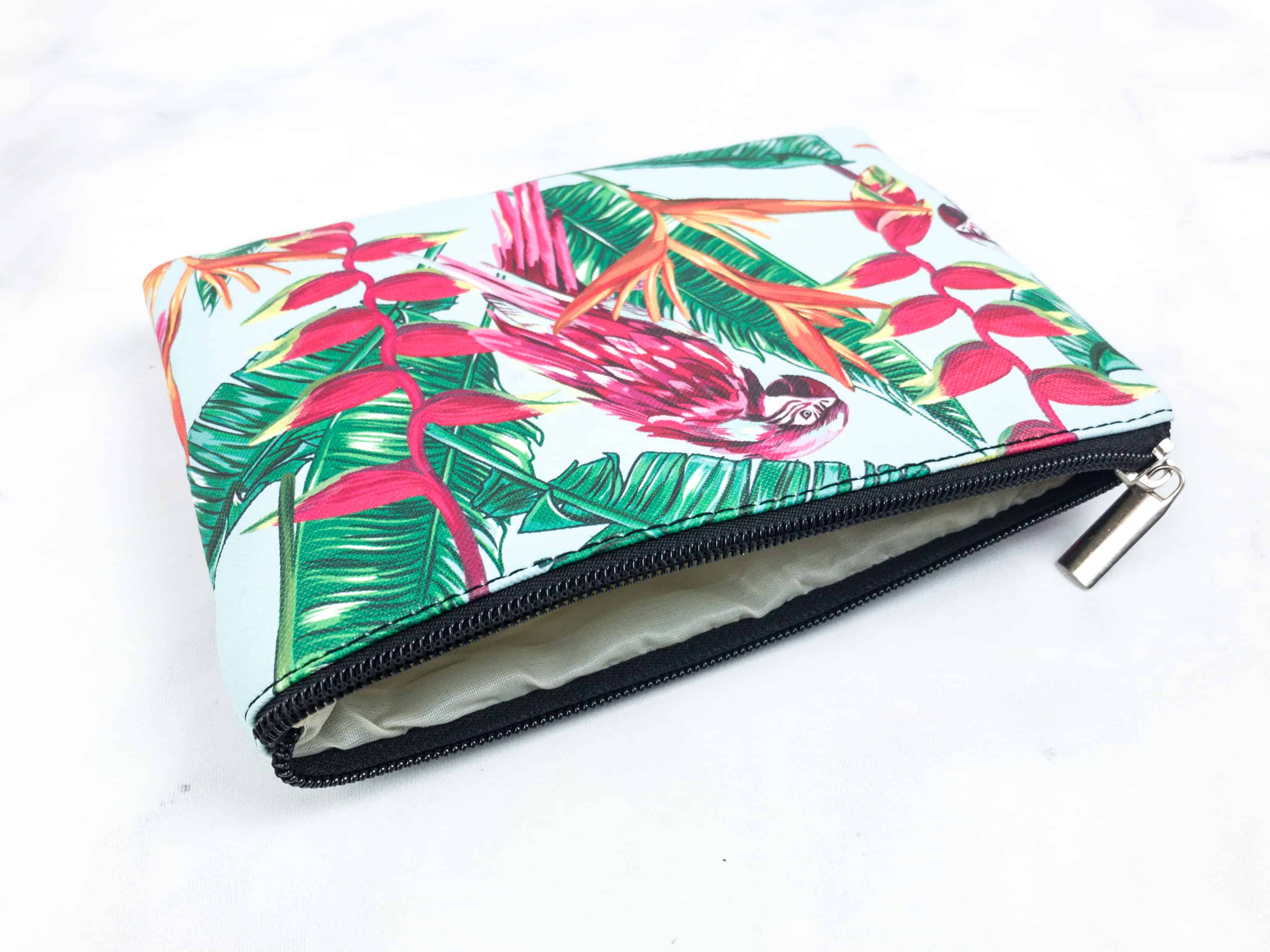 The lining of this bag wasn't water-resistant this month.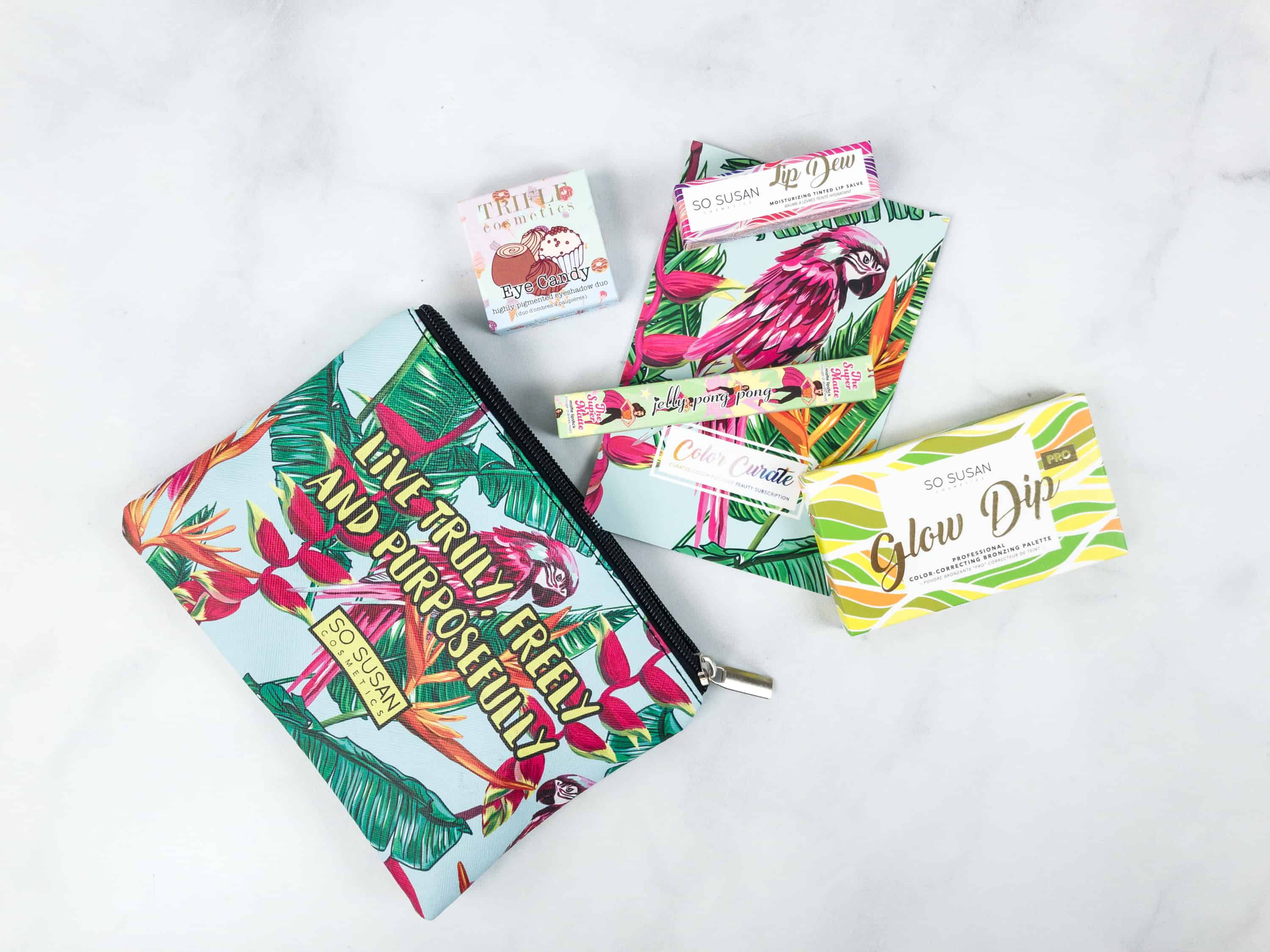 The packaging of these items is all colorful!
Everything in my So Susan Color Curate June 2018 Bag!
So Susan Cosmetics – Glow Dip Pro ($39) This claims to be the world's first color-correcting bronzing palette that balances and perfects complexion while giving us a radiant glow. It includes 3 shades with a metallic finish: bronze, rose gold, and clean gold. On top of it all, the micro powder is formulated with antioxidants, carnitine, and boswellia extract to keep skin hydrated.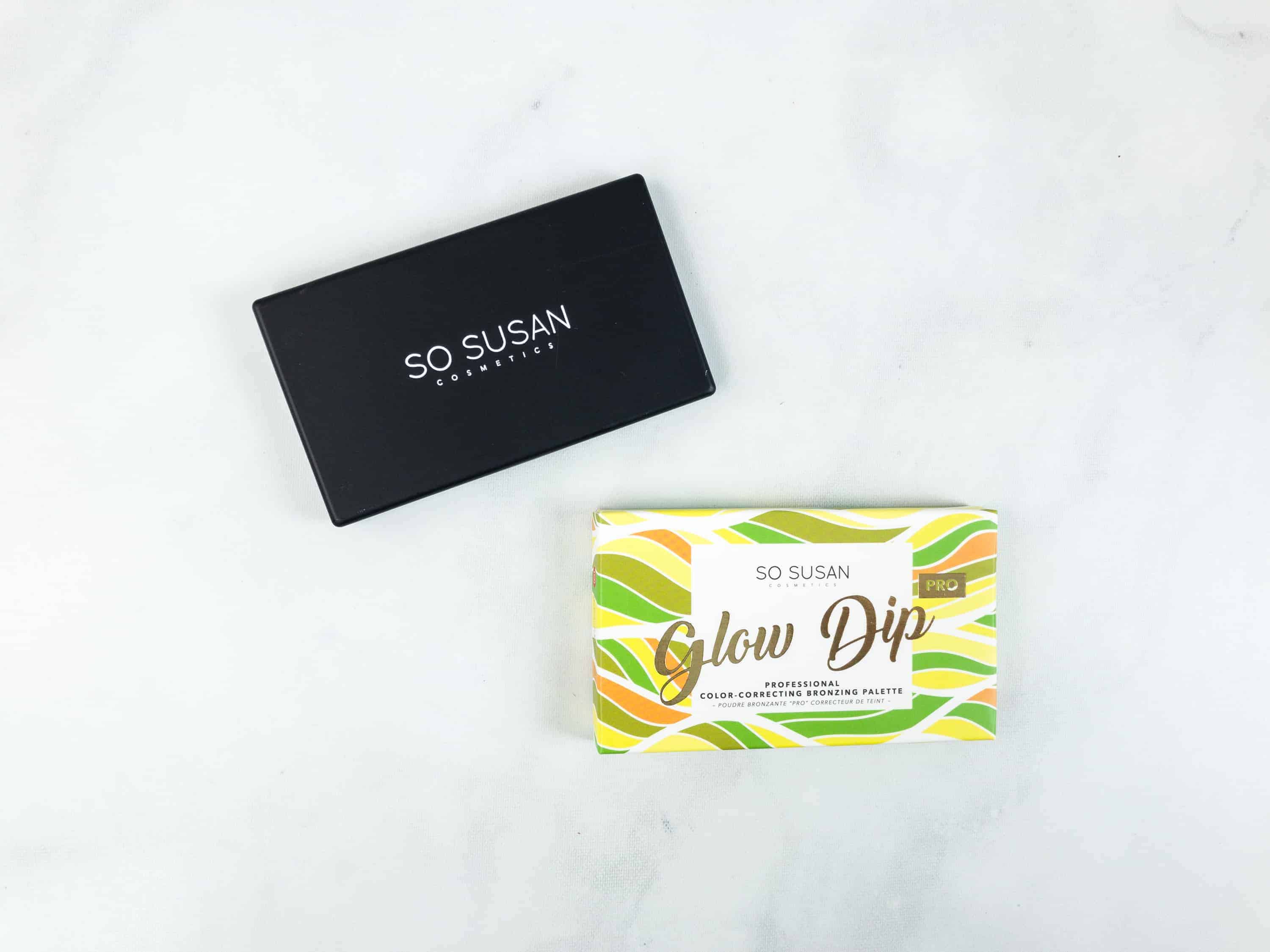 It is vegan, water-resistant, hypoallergenic, and non-comedogenic. It's also free from mineral oil, parabens, phthalates,  and gluten.
At the bottom of the palette are the illustrations of the bronzer shades namely Copper, Gemstone, and Gold.
Look at this beauty! It's recommended to gently buff the Copper shade into your cheeks, chin, nose, and forehead. Then, you can use the shades Gemstone and Gold to illuminate or highlight and apply on top of the cheeks, nose, and browbones. Don't forget to blend, blend, blend! My swatches are below – this wasn't overly pigmented – which is a GREAT thing when it comes to bronzer!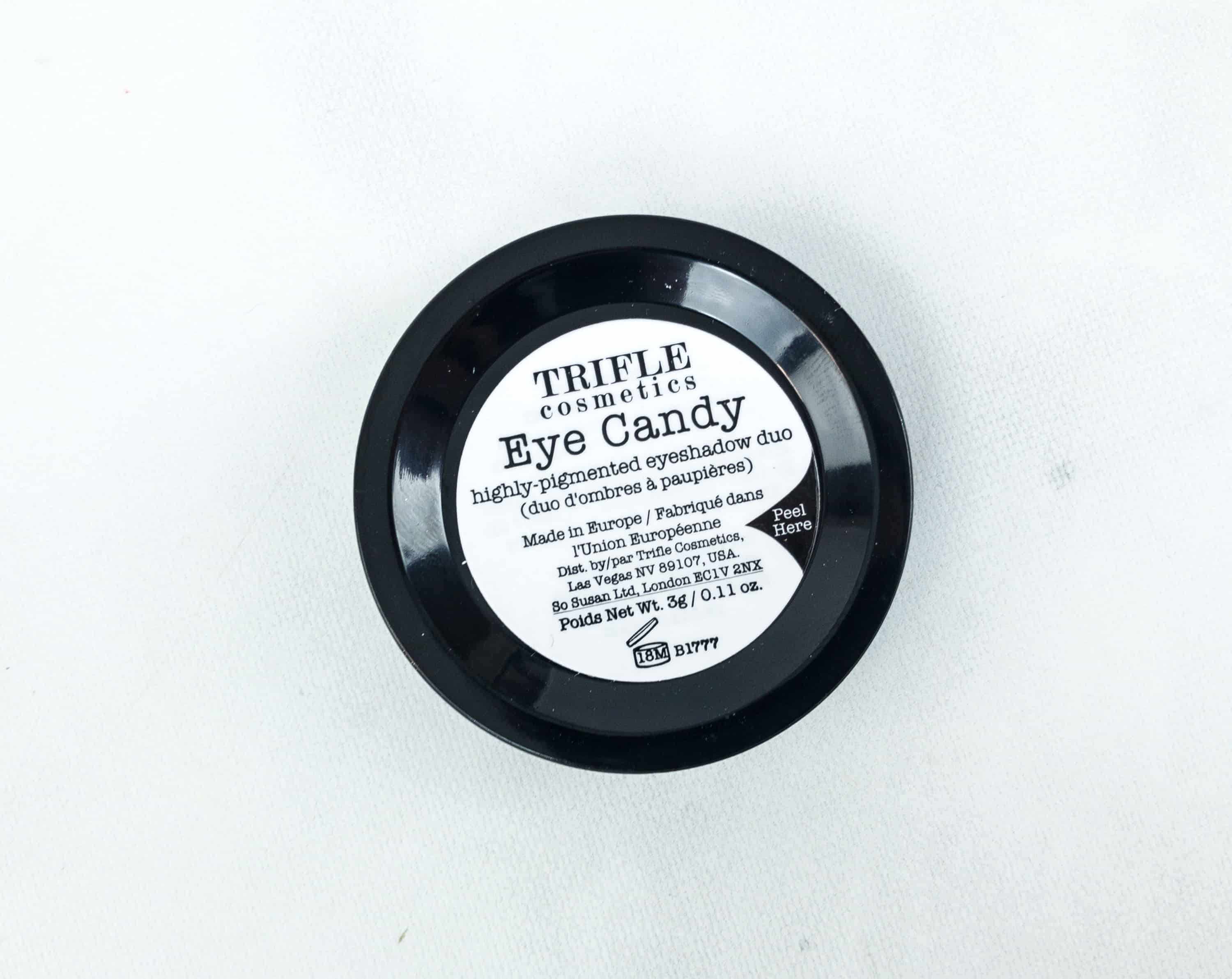 Trifle Cosmetics – Eye Candy in "Galette" ($14) This eyeshadow as easy to use as it's very pigmented. You will get the same pigment and effect even when you use your fingers to apply it to your eyelids. It is vegan and free from parabens, phthalates gluten, hypoallergenic, and non-comedogenic.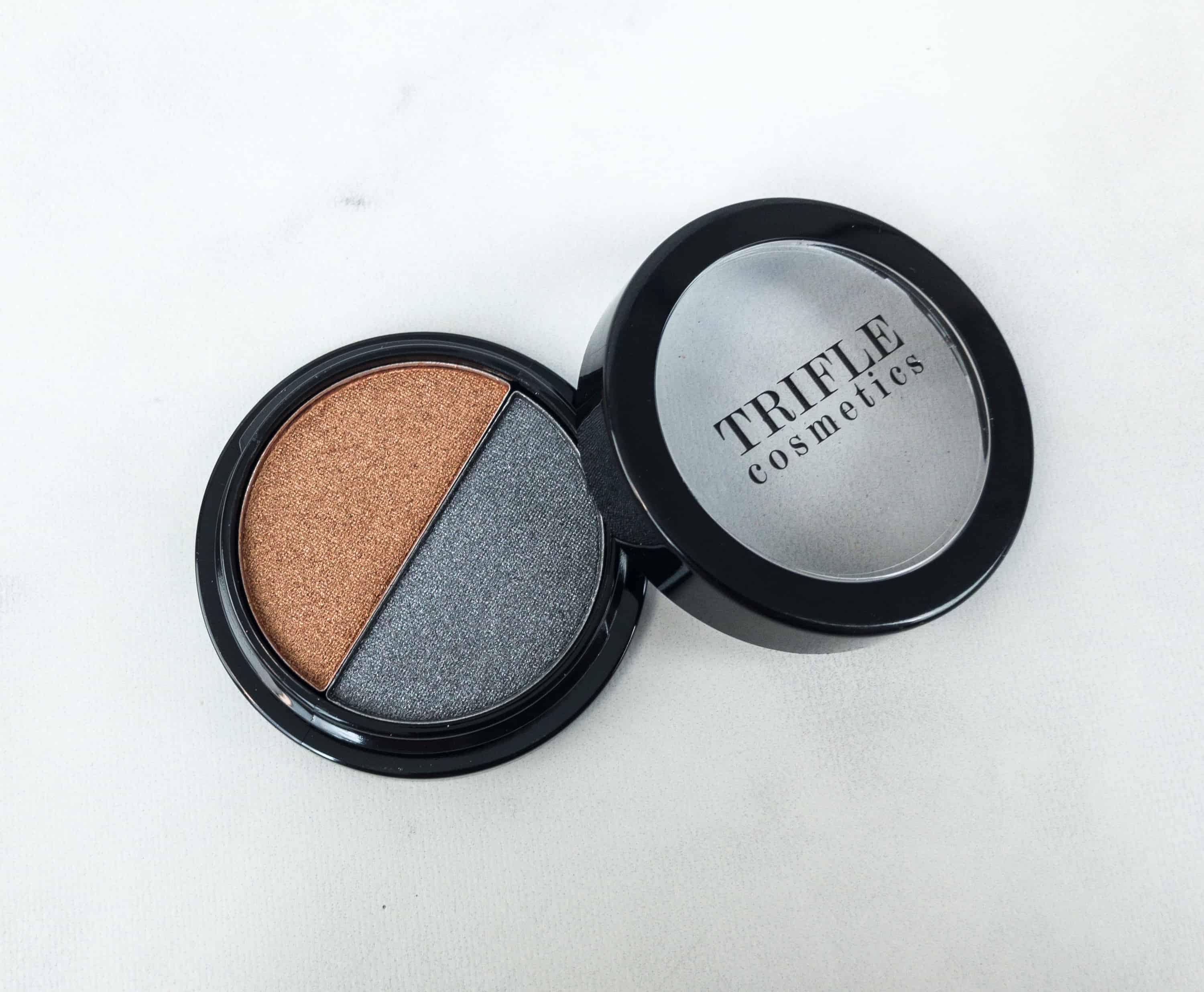 These shades provide a long lasting shimmer whenever you need it. Both have a silky creamy formula that applies and blends easily with a lustrous finish.
Jelly Pong Pong Cosmetics – The Super Matte in "Power Trip" ($22) Packed with cucumber and dragon's fruit, this lipstick is hydrating and silky smooth even though it has a matte finish.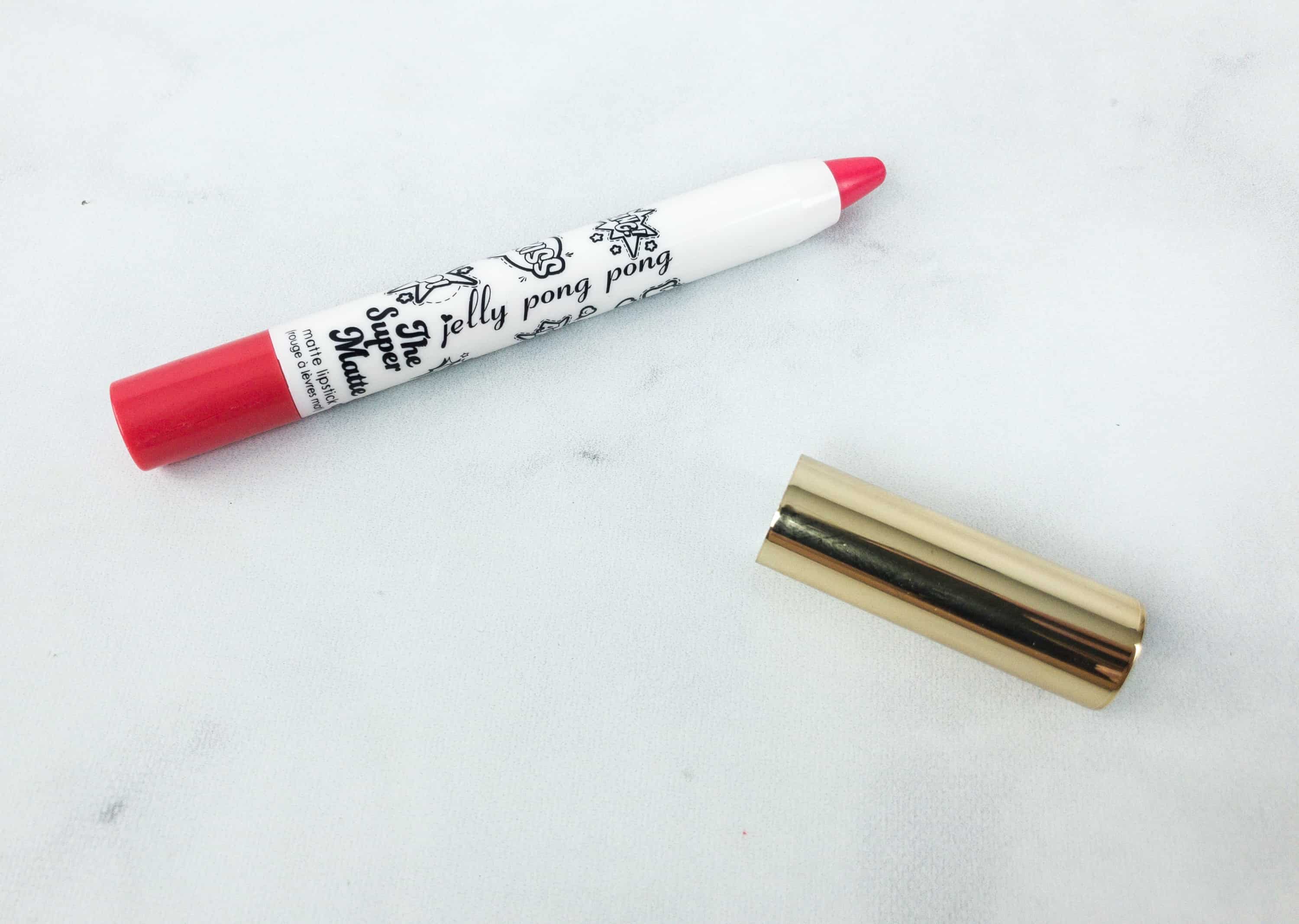 Power Trip is a bright red shade. It is vegan, hypoallergenic and free from mineral oil, parabens, and phthalates. The pigment lasts all day, but not completely transfer proof.
So Susan Cosmetics – Lip Dew in "Cherry Gleam" ($19) The shade name is catchy! This is in deep red compared to the Jelly Pong Pong's bright red. It is a long wearing lip salve formulated with pure shea butter to provide deep hydration and protective vitamin-rich barrier for dry and chapped lips.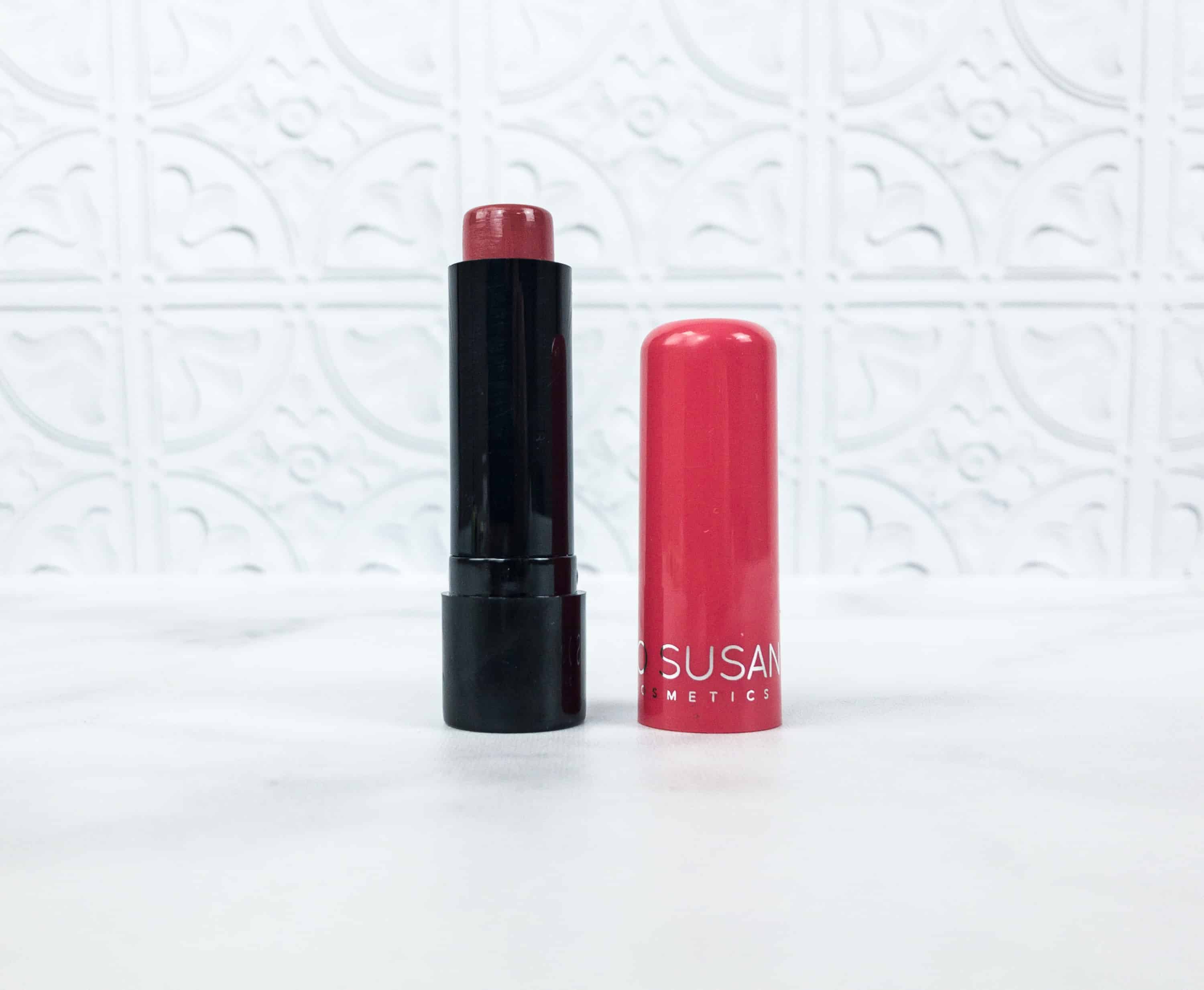 It restores moisture and maintains elasticity of lips as it glides on smoothly offering a buildable pigment. Just like the others, it is vegan, free of parabens, gluten, phthalates, and mineral oil.
These are the lovely swatches. I love all the colors! They are all non-streaky and pigmented! The bright coral-ish red on top is the Jelly Pong Pong.
I do love how the colors of the eyeshadows and the bronzer palette coordinated. I wish it extended to the lip colors. I would prefer softer shades from the reds but I don't mind wearing a red lip for summer once in a while. As always, I love the products as the makeup works like a skincare. All makeup products in this box are nature-friendly and are a healthier option for our skin. That colorful makeup pouch just lightens up my bag because of its inspiring quote. So Susan Color Curate consistently delivers.
What do you think about the So Susan Color Curate?