SnackNation is an award-winning healthy snack delivery service that makes it "auto-pilot easy" to discover new, exciting, all-natural snacks every month. Each month, the snack experts will meticulously select 6 best snacks to be in the box. This box is $9.99 + $2 shipping but your first box and every month thereafter will be $4.99 + shipping as long as you complete the survey (which is quick enough for even me to finish it!).
For every box delivered to your door, SnackNation donates a meal on your behalf to a hungry family.
DEAL: Pay only $1 for 6 snacks every month when you complete a quick online survey. USE THIS LINK to get the deal. You'll pay $1 + $3.99 shipping for each month as long as you fill out the survey.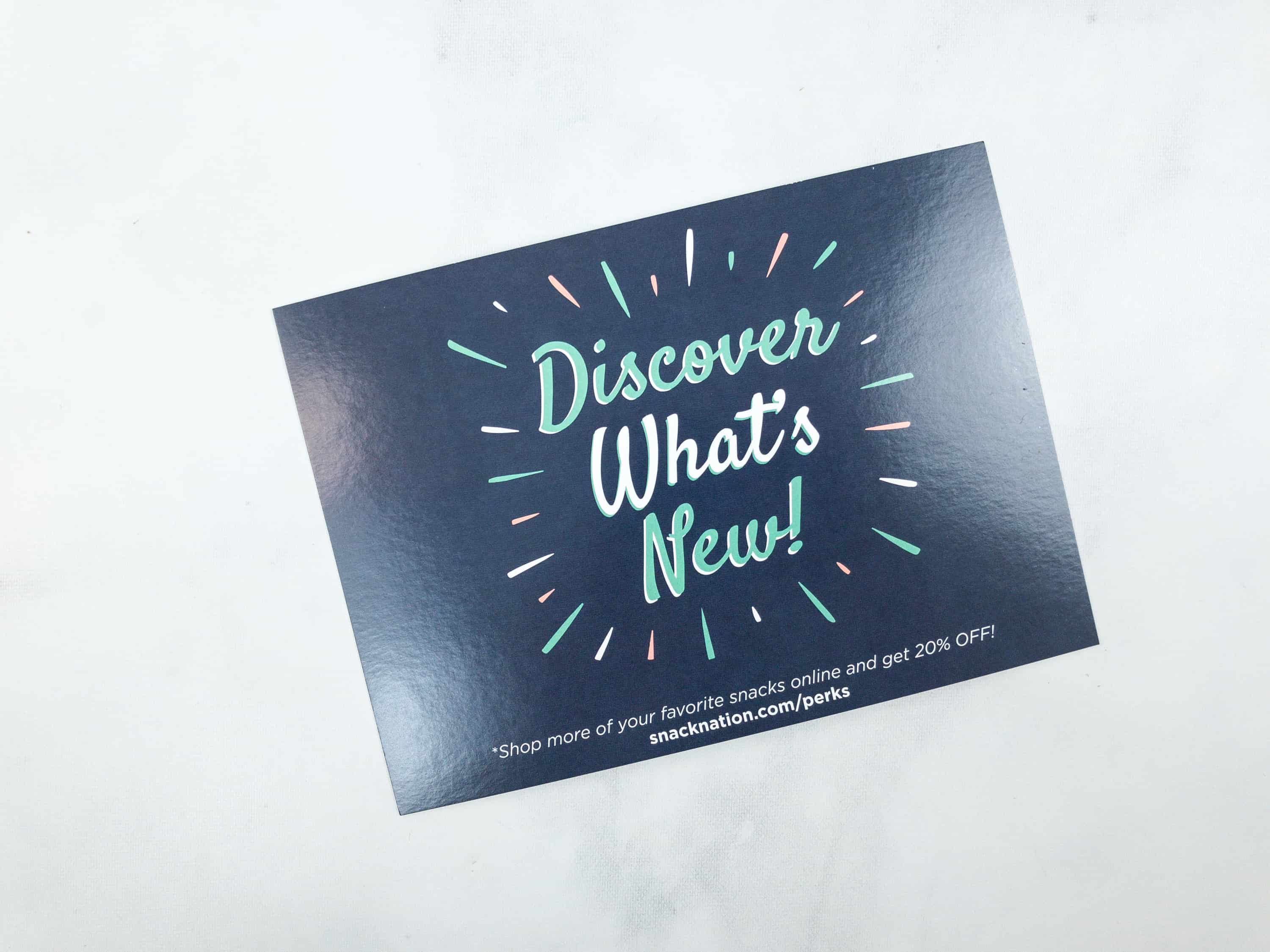 The card contains a reminder to complete Snack Nation's survey, which they email you.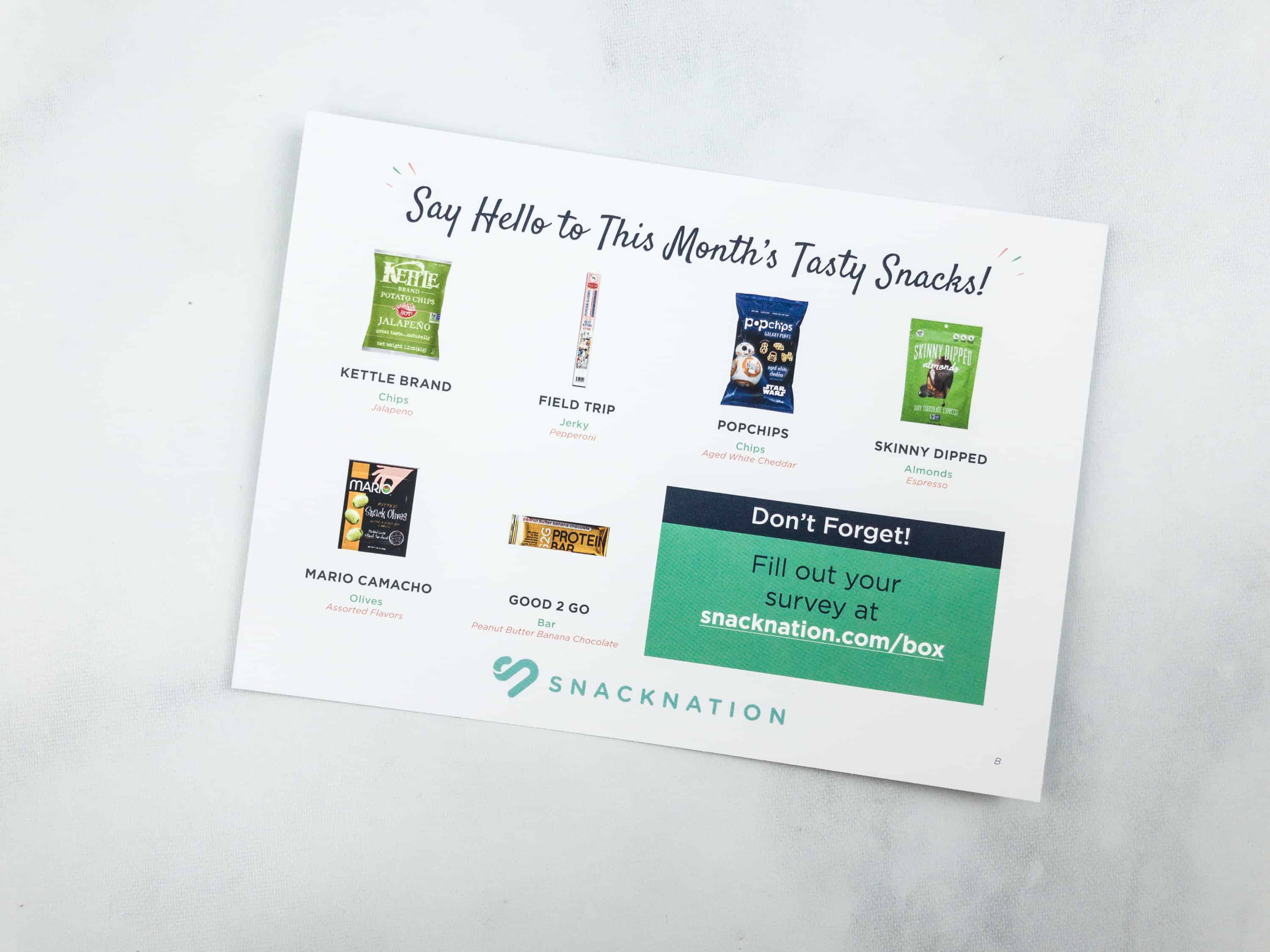 The other side of the card lists all the snacks inside the box.

Opening the box reveals different kinds of snacks that are sure to fill you up. The underside of the cover also includes a note an email address where you can reach Snack Nation.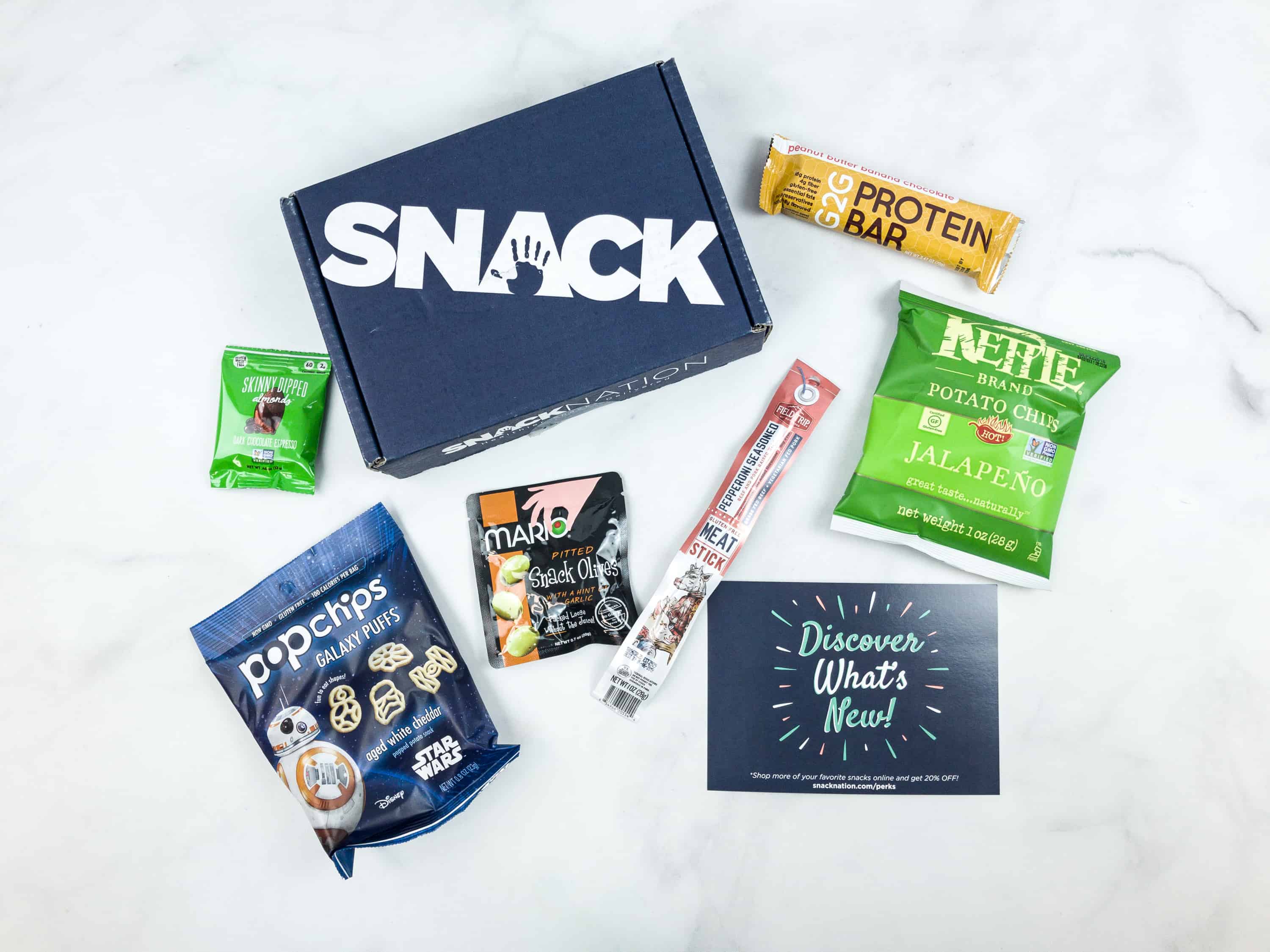 Everything in this month's box!
Kettle Brand Potato Chips Jalapeño ($0.57) Each bite of this jalapeno-flavored chips is bursting with a savory and spicy goodness. It's non-GMO, gluten-free, and made with all natural ingredients!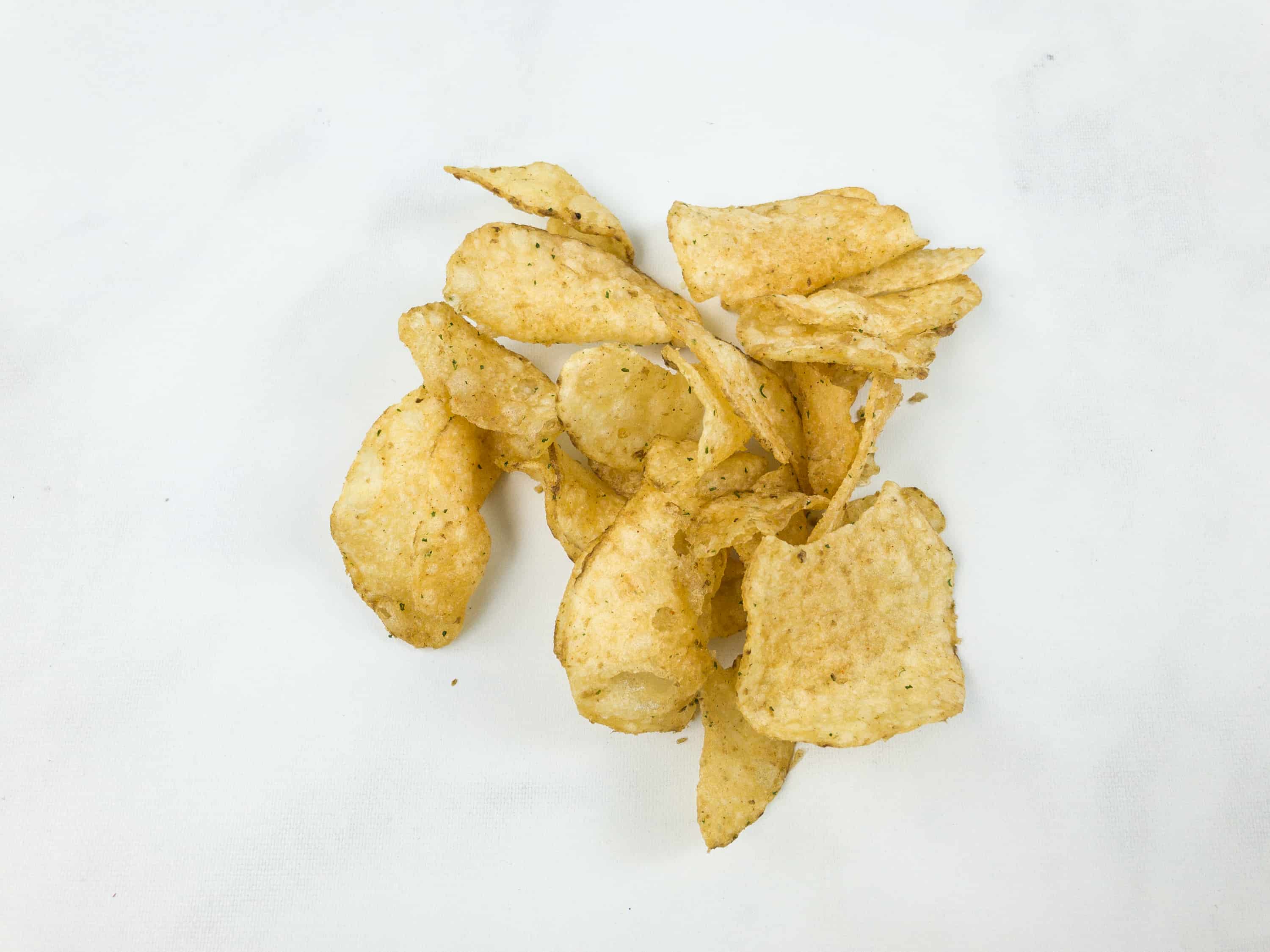 The potato chips are thick and golden. They're crispy and I just love munching on them knowing that they're made of real potatoes.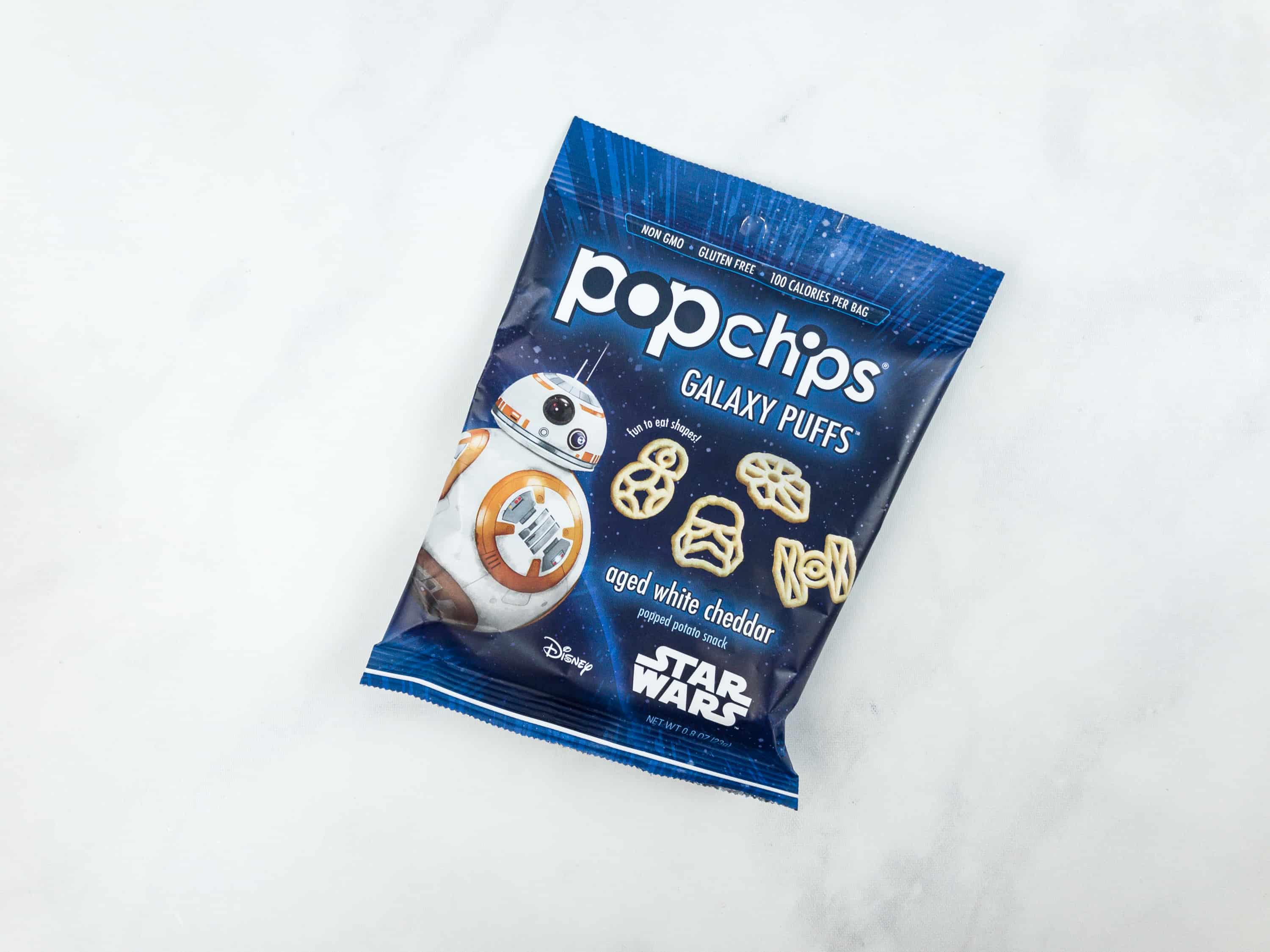 Popchips Galaxy Puffs ($1.29) Star Wars fans will surely love these puffed snacks resembling the shapes of iconic characters in the movie franchise.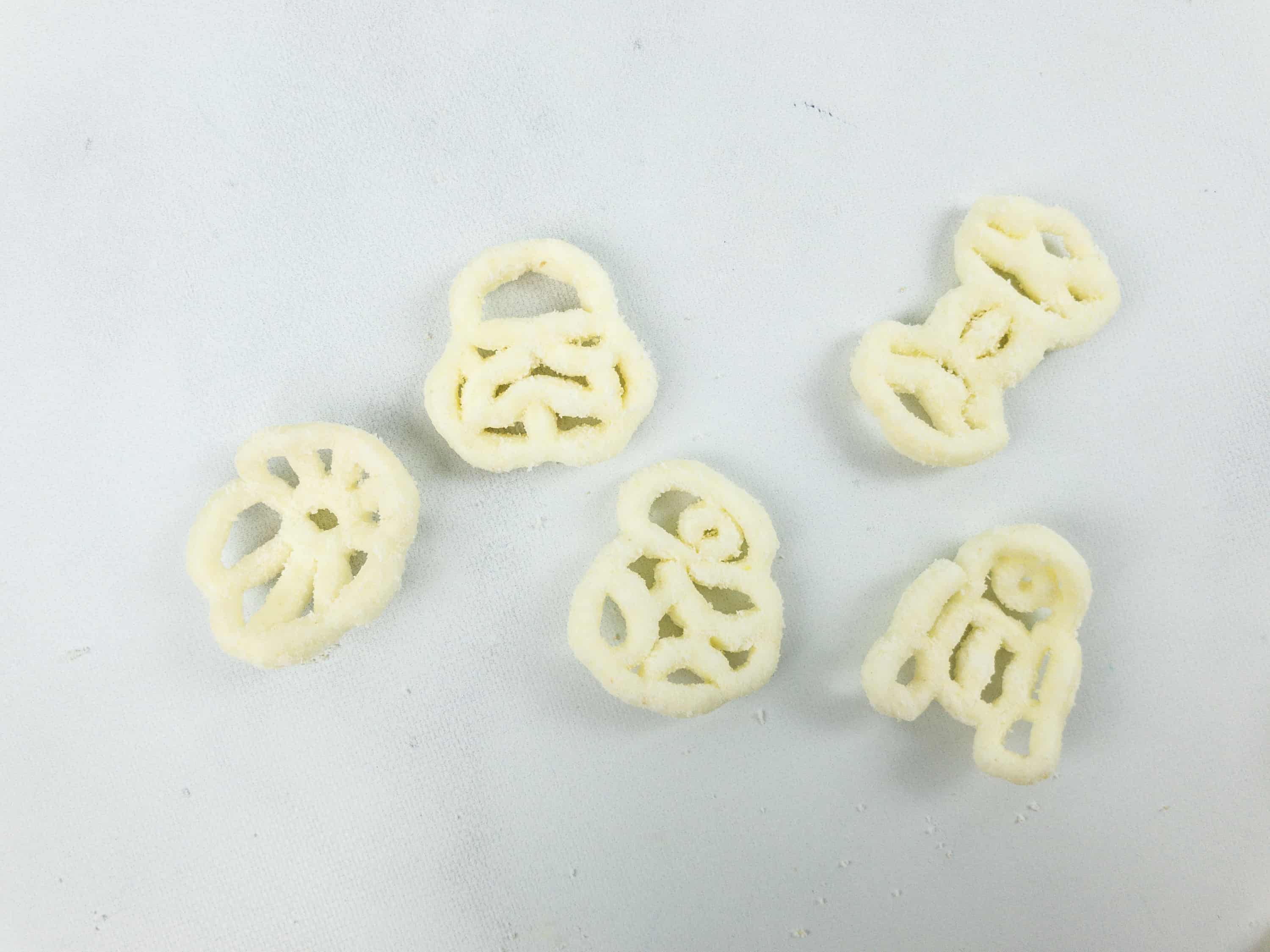 You will see BB8, R2D2, the Millenium Falcon, Tie Fighters and even a Stormtrooper helmet too. How cute!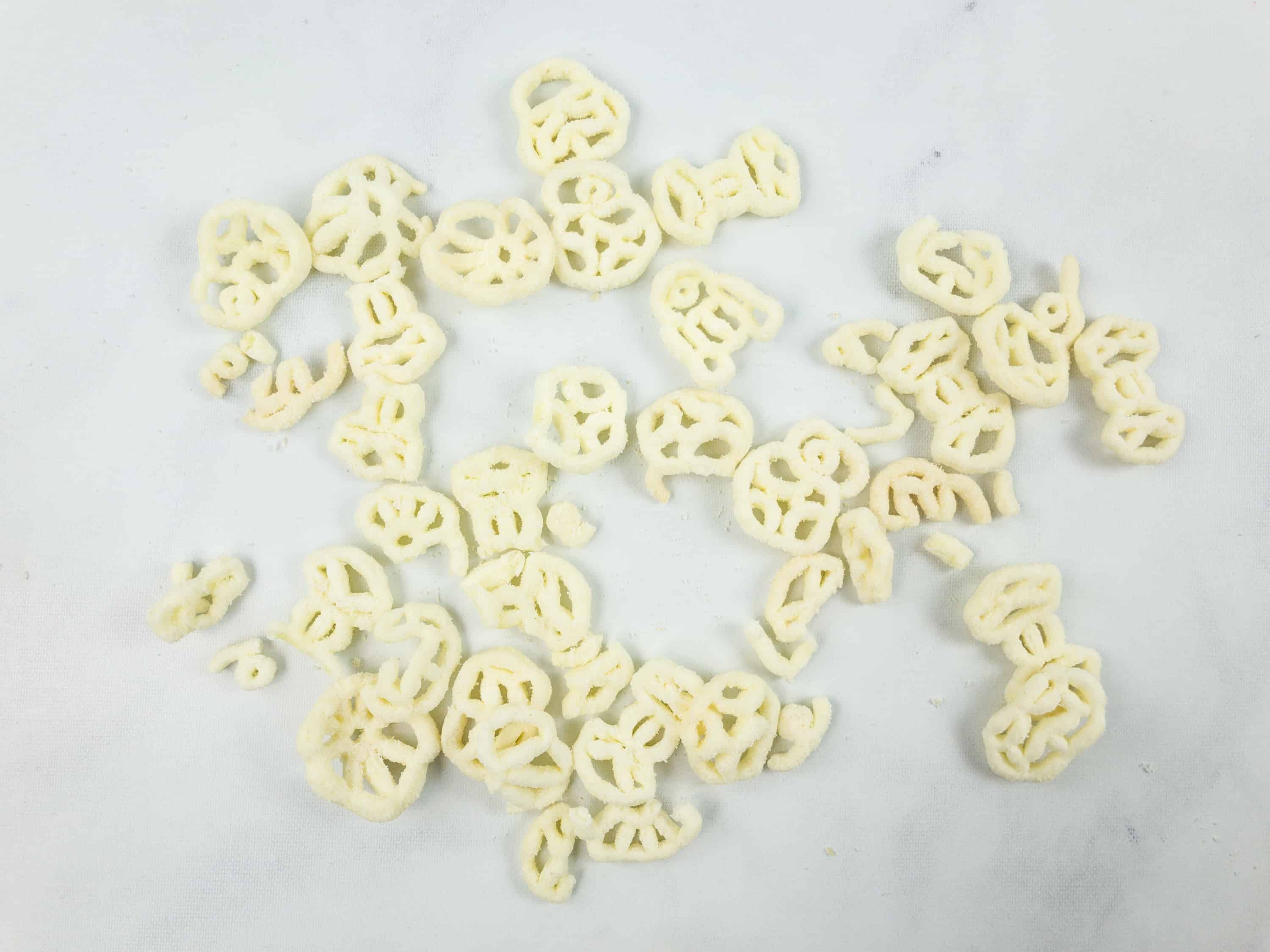 These are made with real cheese. I like that they're light and really tasty.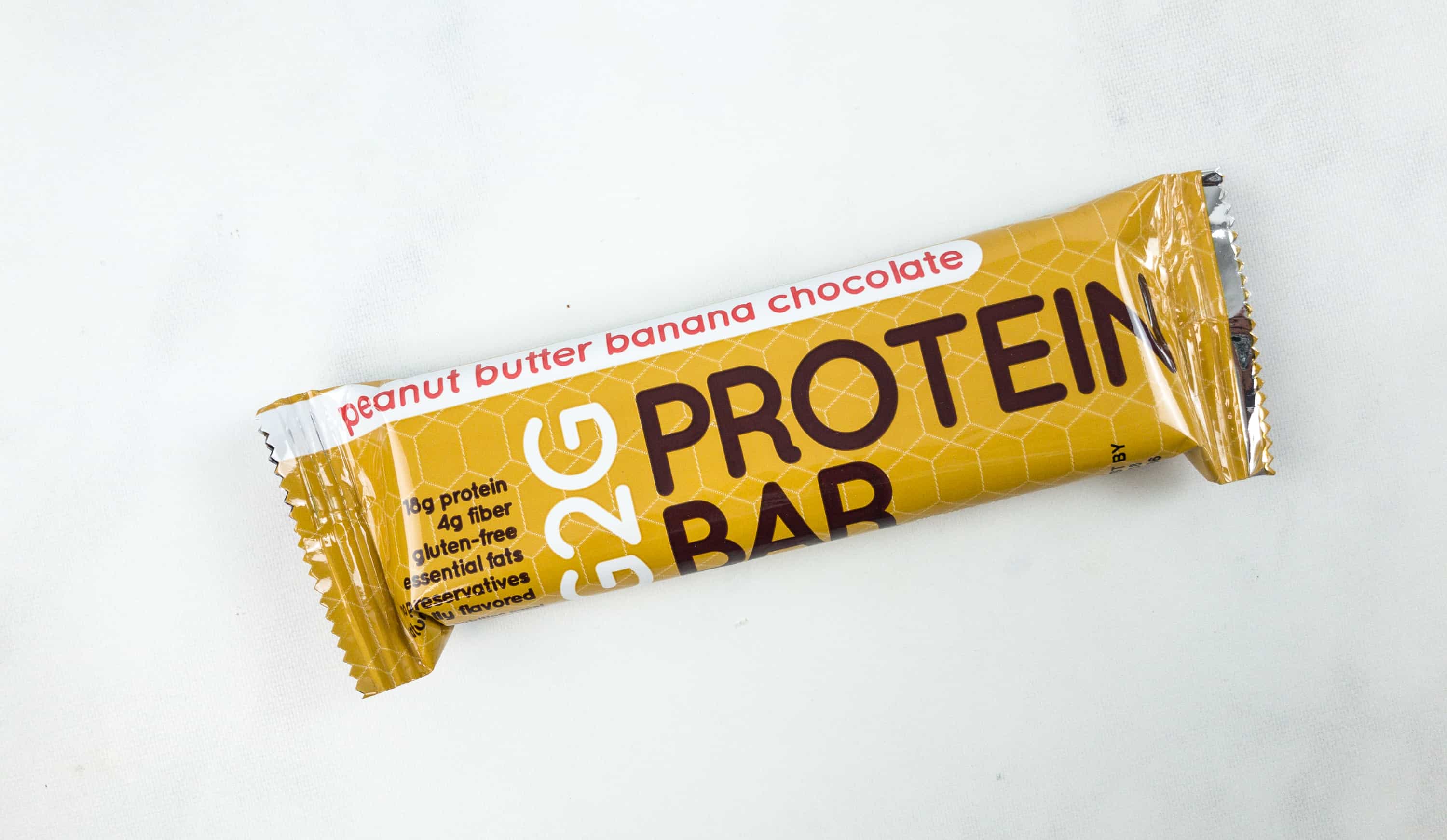 G2G Peanut Butter Banana Chocolate Protein Bar ($2.62) Perfect for those days when you are looking for something filling in between meals, this protein bar is made from all-natural ingredients like peanut butter, banana, and chocolate.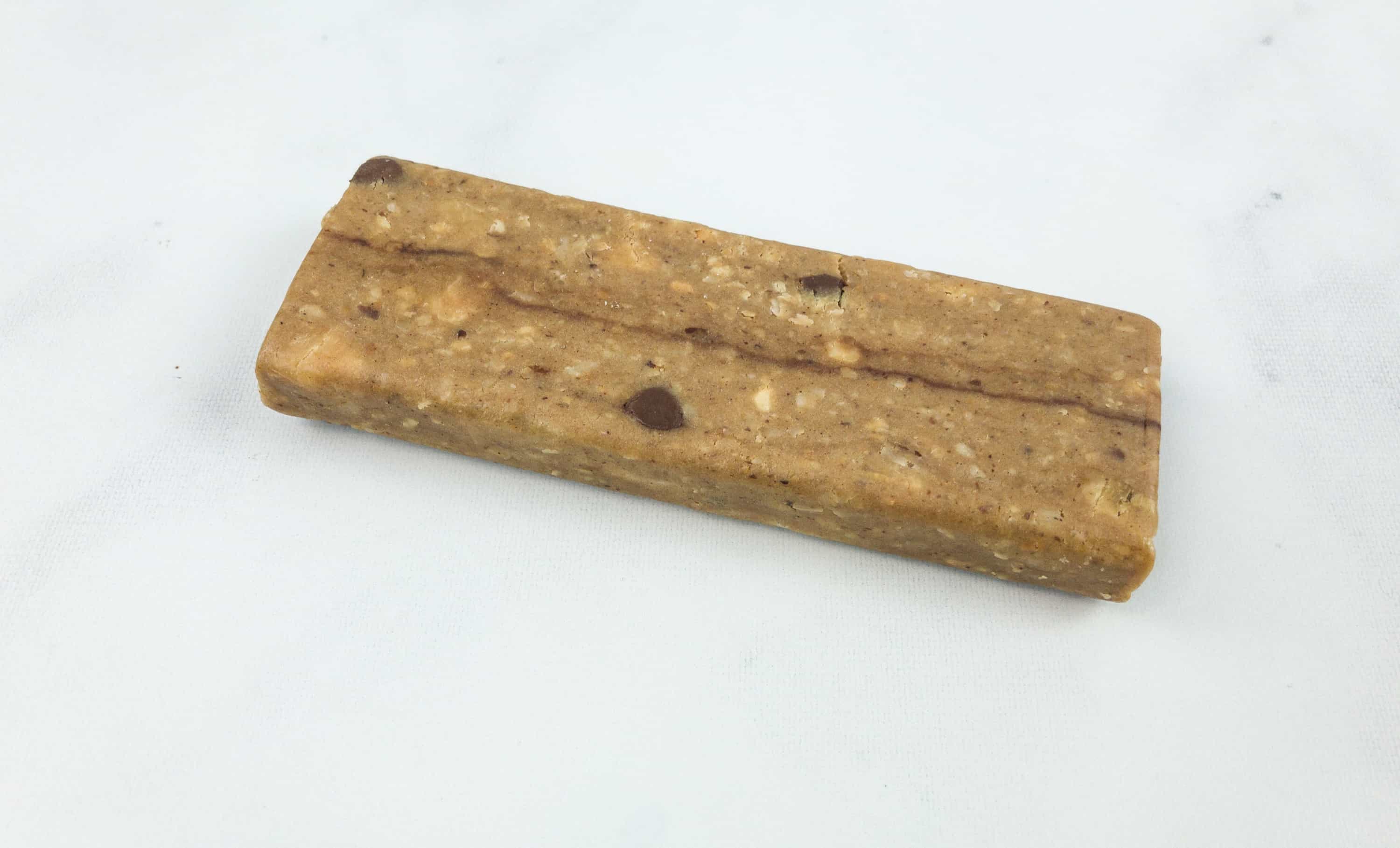 The bar is moist and filling. It tastes natural too!
Field Trip Pepperoni Seasoned Meat Stick ($1.14) Another energizing treat to keep you full is meat stick made with vegetarian fed pork and grass-fed beef. It is seasoned with sea salt and paprika for that flavorful yet authentic taste. This comes in handy during road trips, field trips, and hiking.
It's free from gluten, dairy, and soy. No preservatives, MSG, or even nitrate.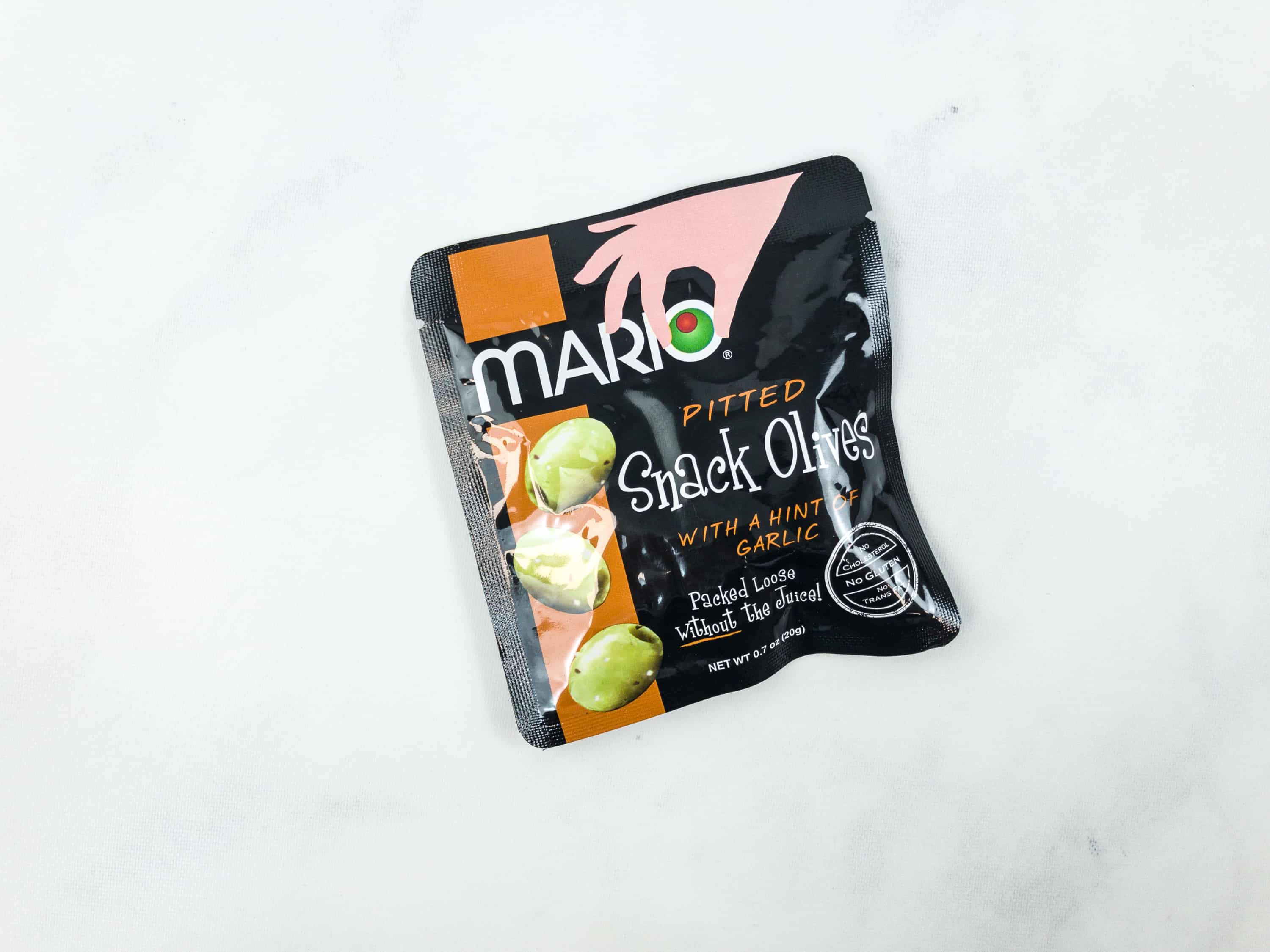 Mario Pitted Snack Olives ($0.66) Olives are widely used in various cuisines but this snack leaves the olives pitted and packed without the juice. It comes with a hint of garlic, as well as sea salt and thyme. My taste buds loved the robust flavor!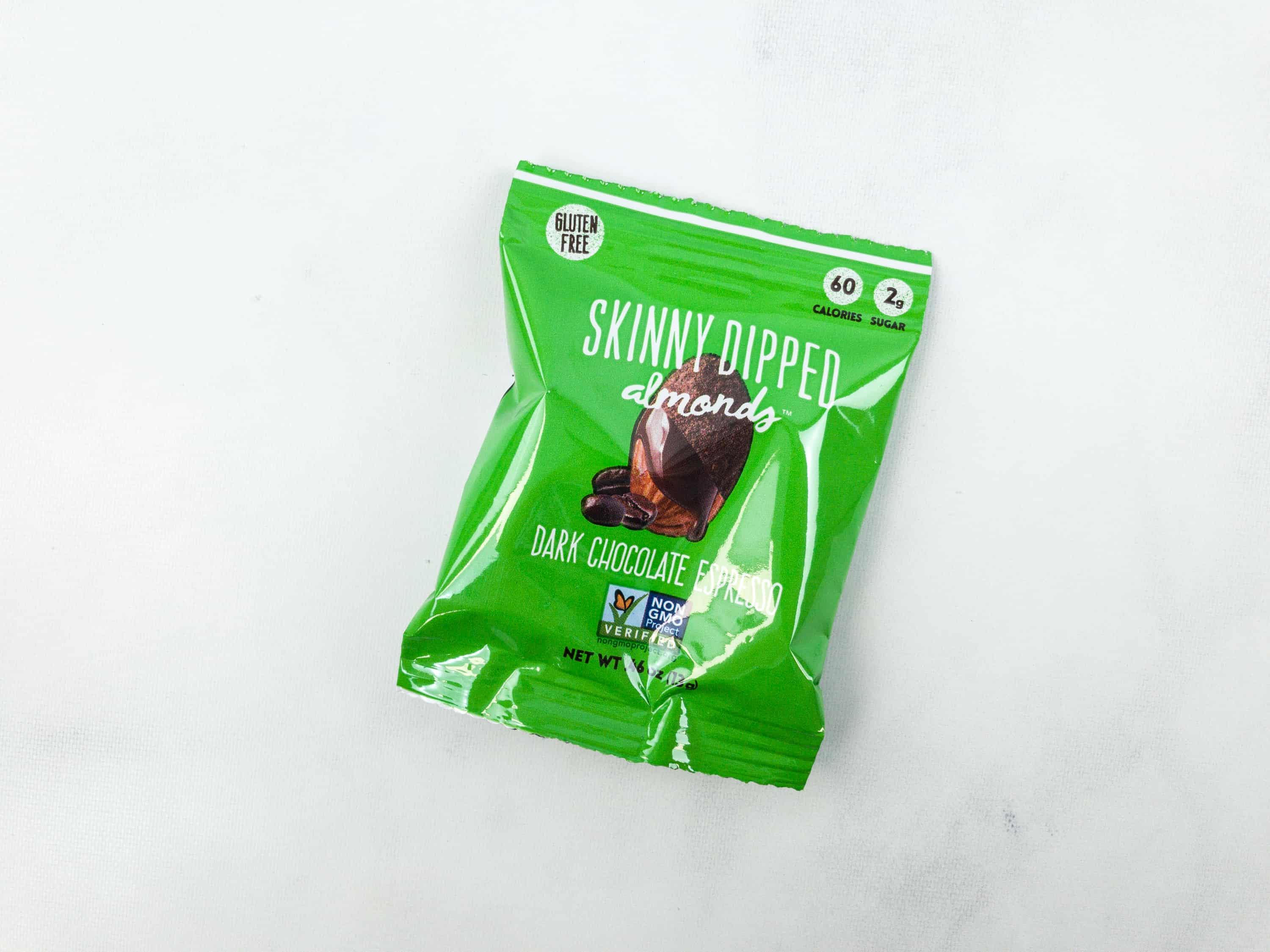 Skinny Dipped Dark Chocolate Espresso Almonds ($1.79) For something chocolatey, we got this small pack of whole roasted almonds covered with dark chocolate. It's free from gluten and GMO, wax, and shellac.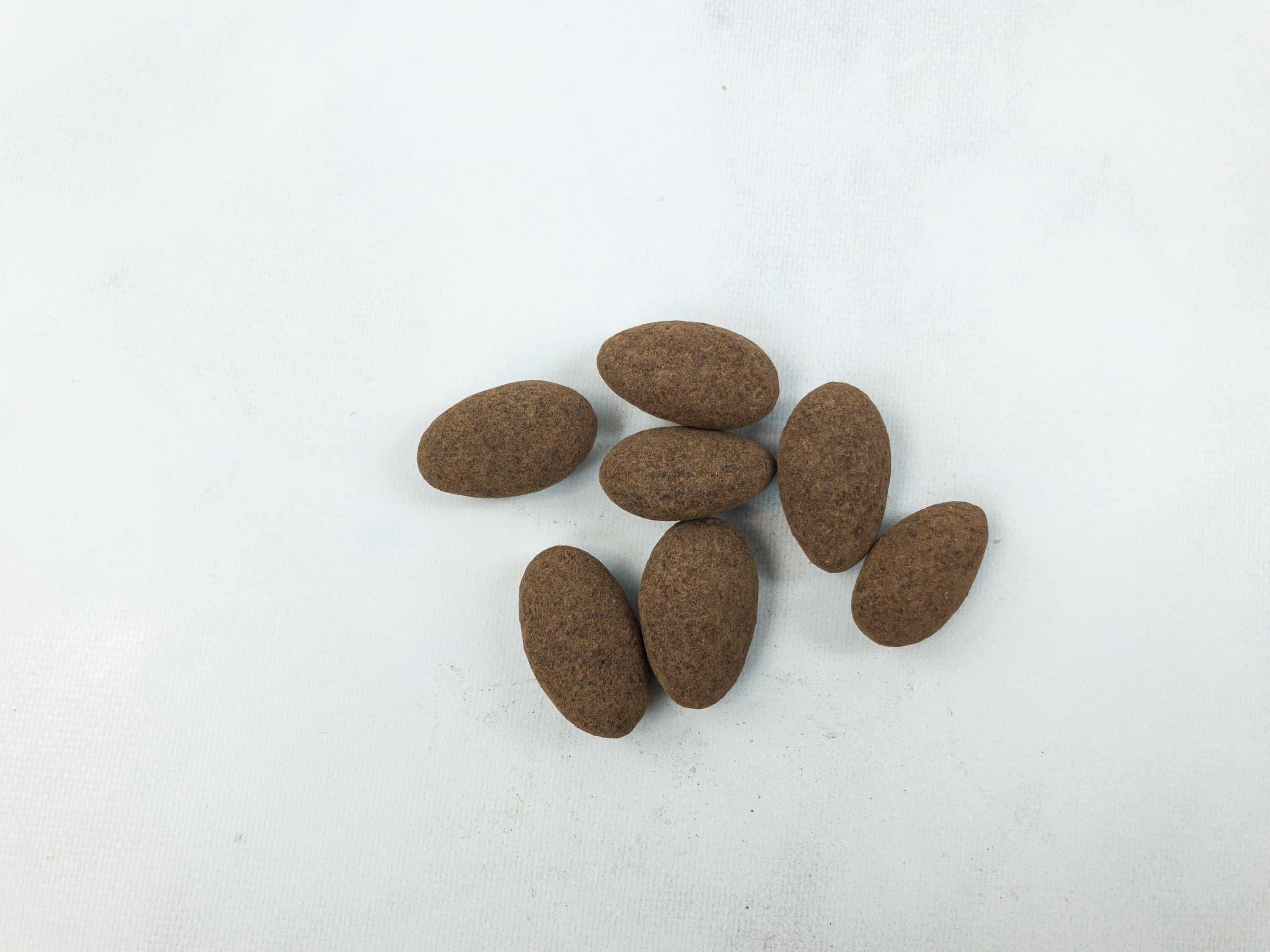 It contains coffee so it's not for me. However, I know that it's a healthy treat because almonds have a rich fiber and protein content. We received this snack in another variation from the March 2018 box.
I love the assortment of flavors Snack Nation delivered this month. From spicy to savory to sweet, there is one for every craving. Also, most of these snacks are travel-friendly and also ideal as post-workout treats. Our favorites are the olives and the meat stick, but the rest is yummy and fresh too. If you're like our family who is always on the lookout for the best guilt-free snacks, this is a good subscription to try. Snack Nation even donates a meal to charity for every box delivered, what a great cause!
Are you getting a SnackNation box?