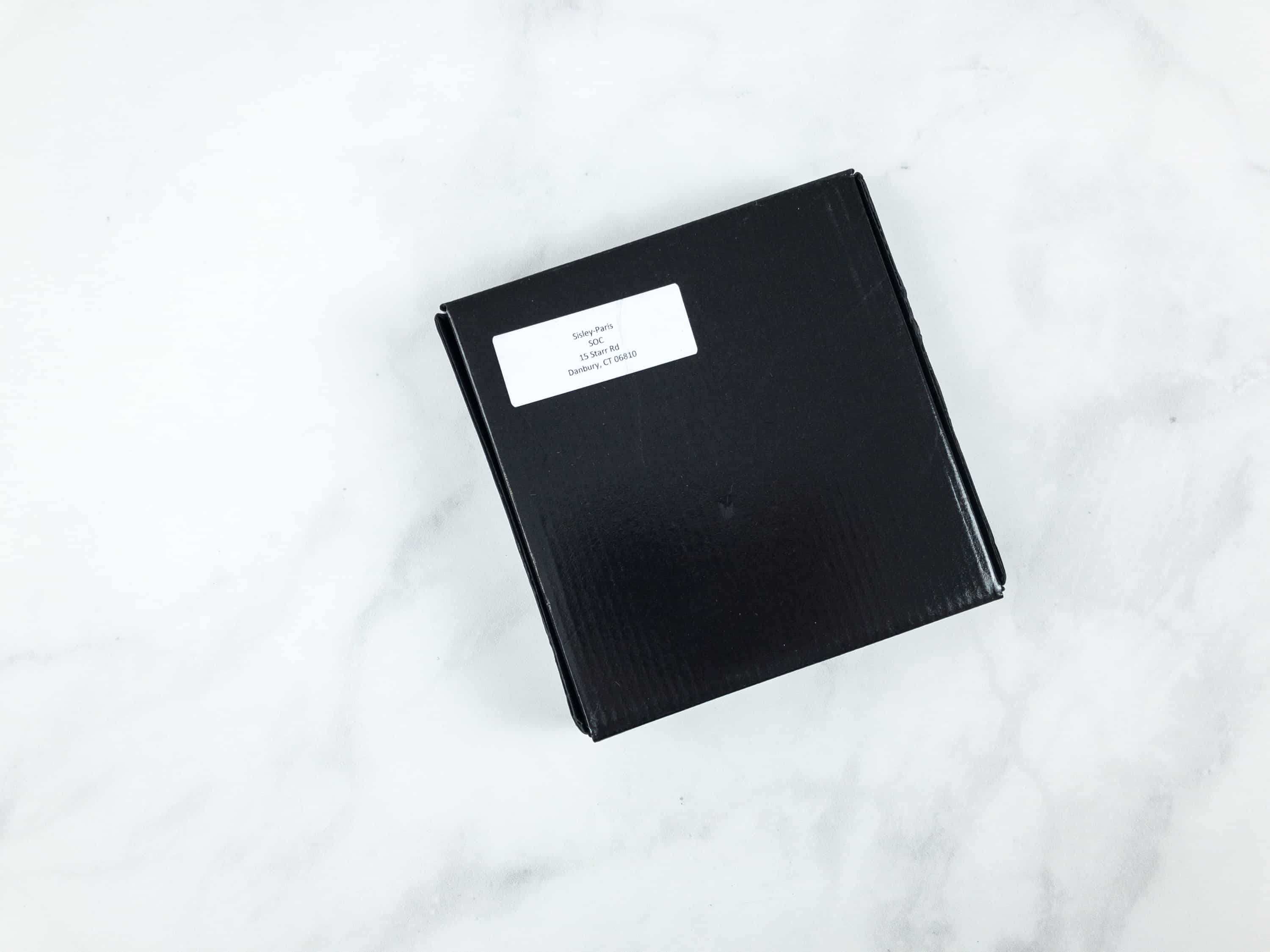 Sisley Paris Beauty Subscription is a monthly beauty subscription service starring 5 luxurious, expensive samples of products that would normally be found at upscale department stores such as Saks, Bergdorf Goodman, Neiman Marcus, Bloomingdales, or Nordstrom. It is $10 a month, however, you must sign up for a 6 or 12-month term. The 6-month term is $60, and the 12-month term is $100 ($20 savings). When the term expires, it will not automatically renew. Members of the My Sisley Club with either Gold or Platinum status should automatically receive the box as long as they maintain their status.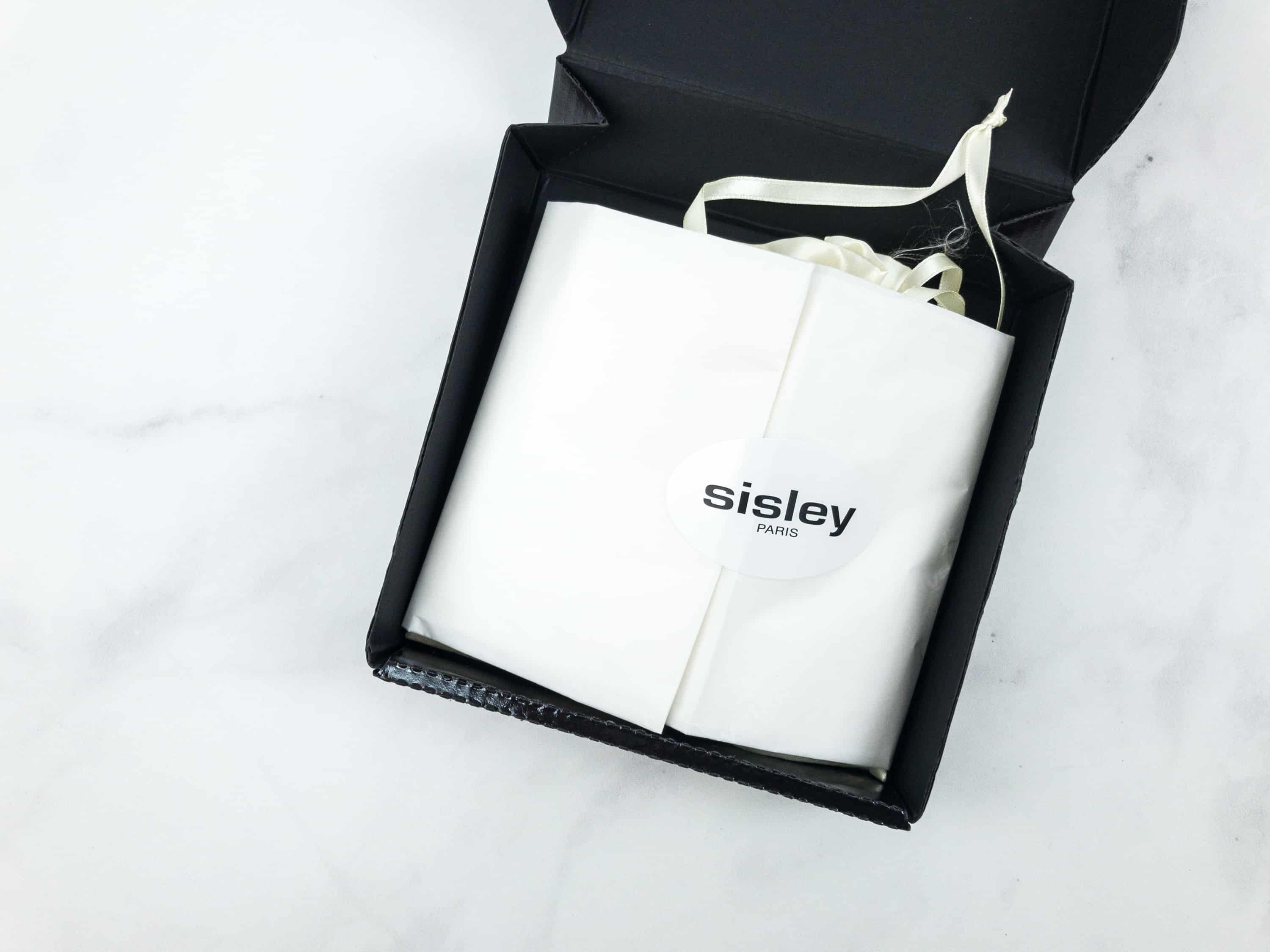 My products arrived in an unmarked black box. The items were wrapped in white paper and sealed with a sticker.

All the samples are inside a silky drawstring bag.
Sisley Paris claims to harness the power of plants to create the best cosmetics for your skin.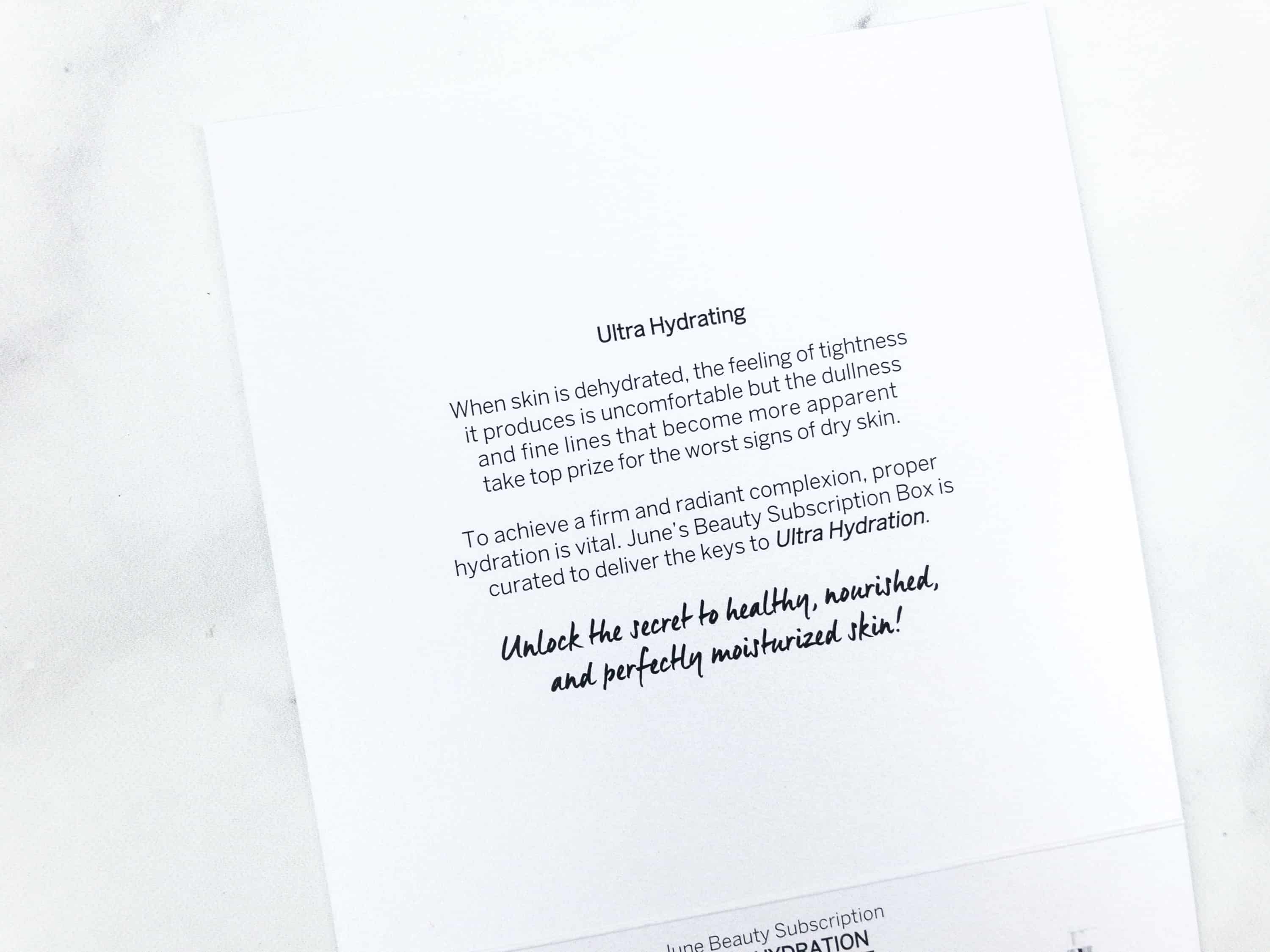 There's a welcome card that introduced the theme for June box, which is ULTRA HYDRATING!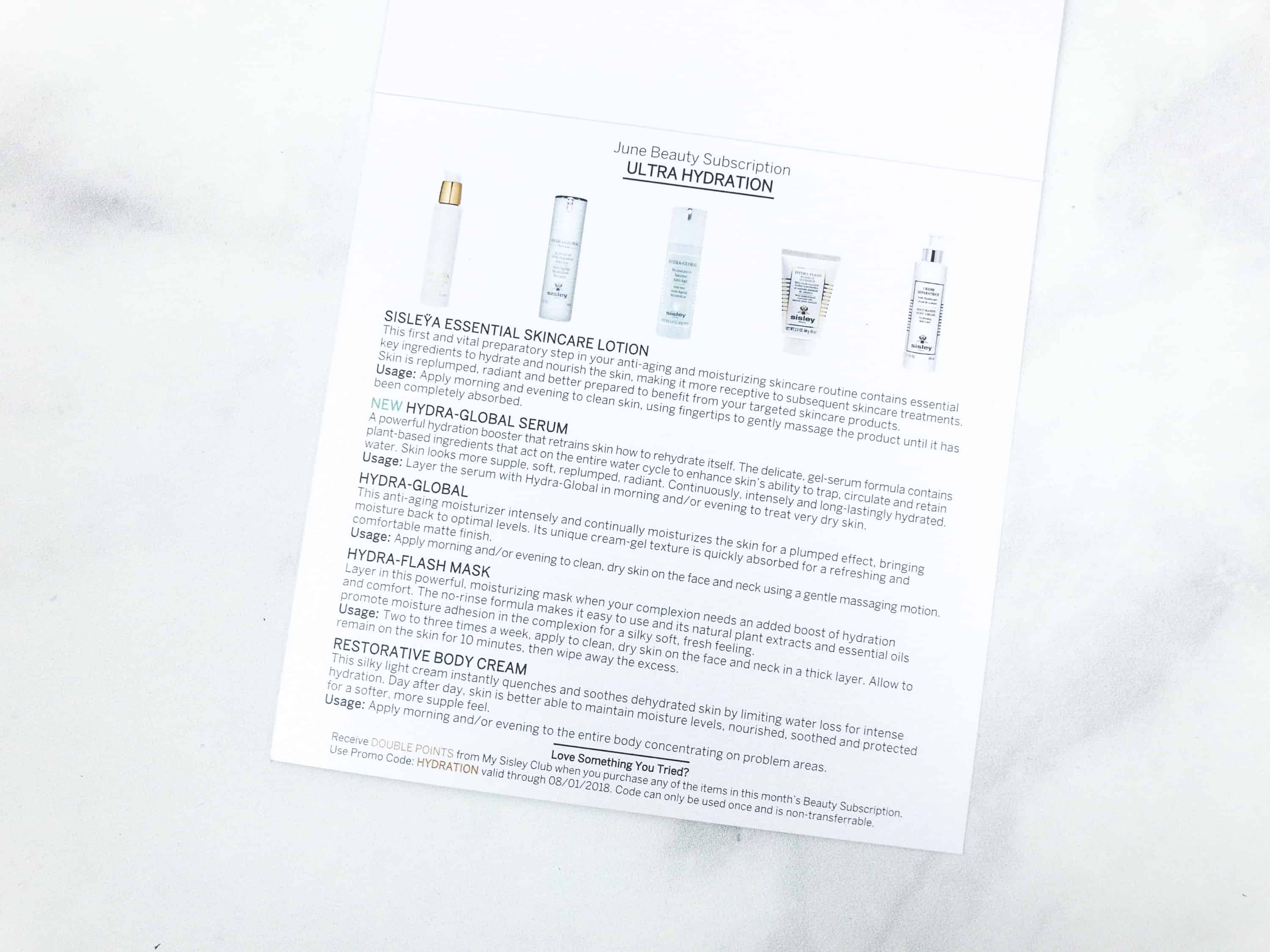 The theme and this box aim to motivate us not to focus skin care on our face only. We should be taking care of the other delicate areas as well from head to toe and Sisley knows just the right products!
Here's the list of all the items, with tips on when or how to use them.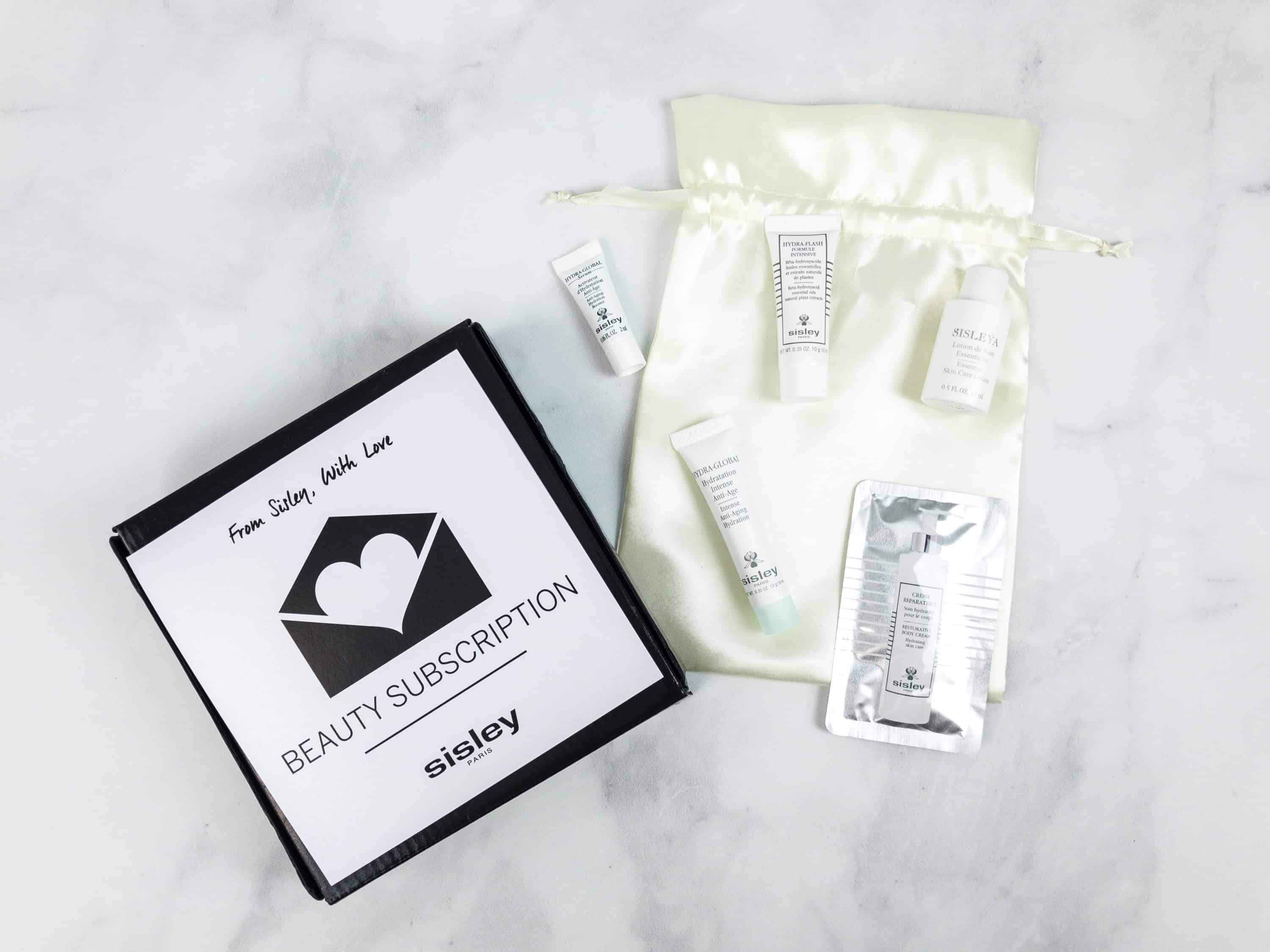 Everything in my box!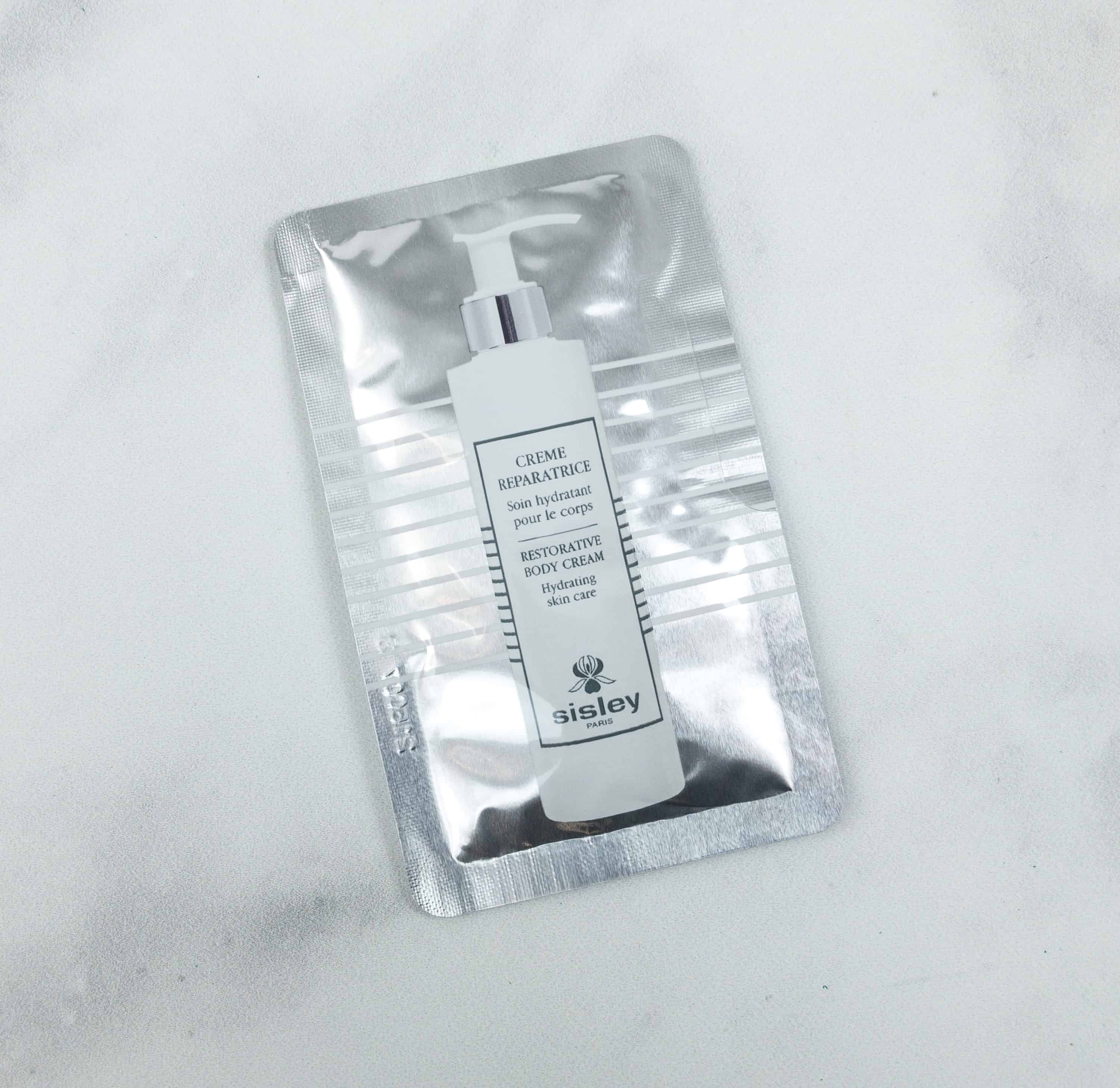 Restorative Body Cream ($6.93) Packed with jioh and carrot extract, this body cream helps strengthen mechanisms of retaining water in the skin and limit water loss. It also contains andrioba oil, allantoin, and phytosqualane which have emollient and soothing properties to maintain skin's natural moisture balance. Everyday use of this product promises to increase resistance to environmental damage.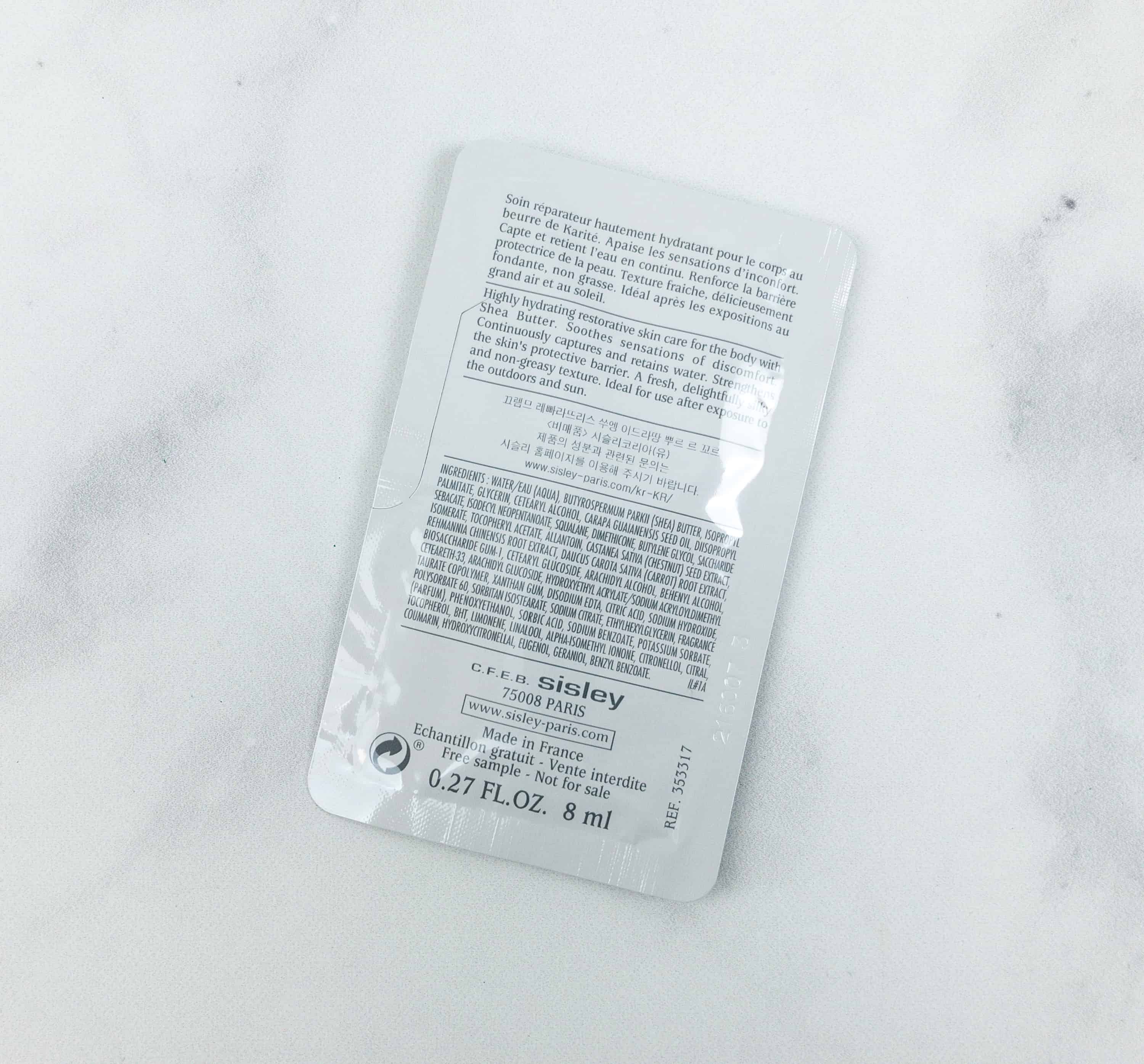 The formula makes my skin instantly smooth and well-hydrated. There is no greasy residue as it is easily absorbed by skin. It smells fresh too.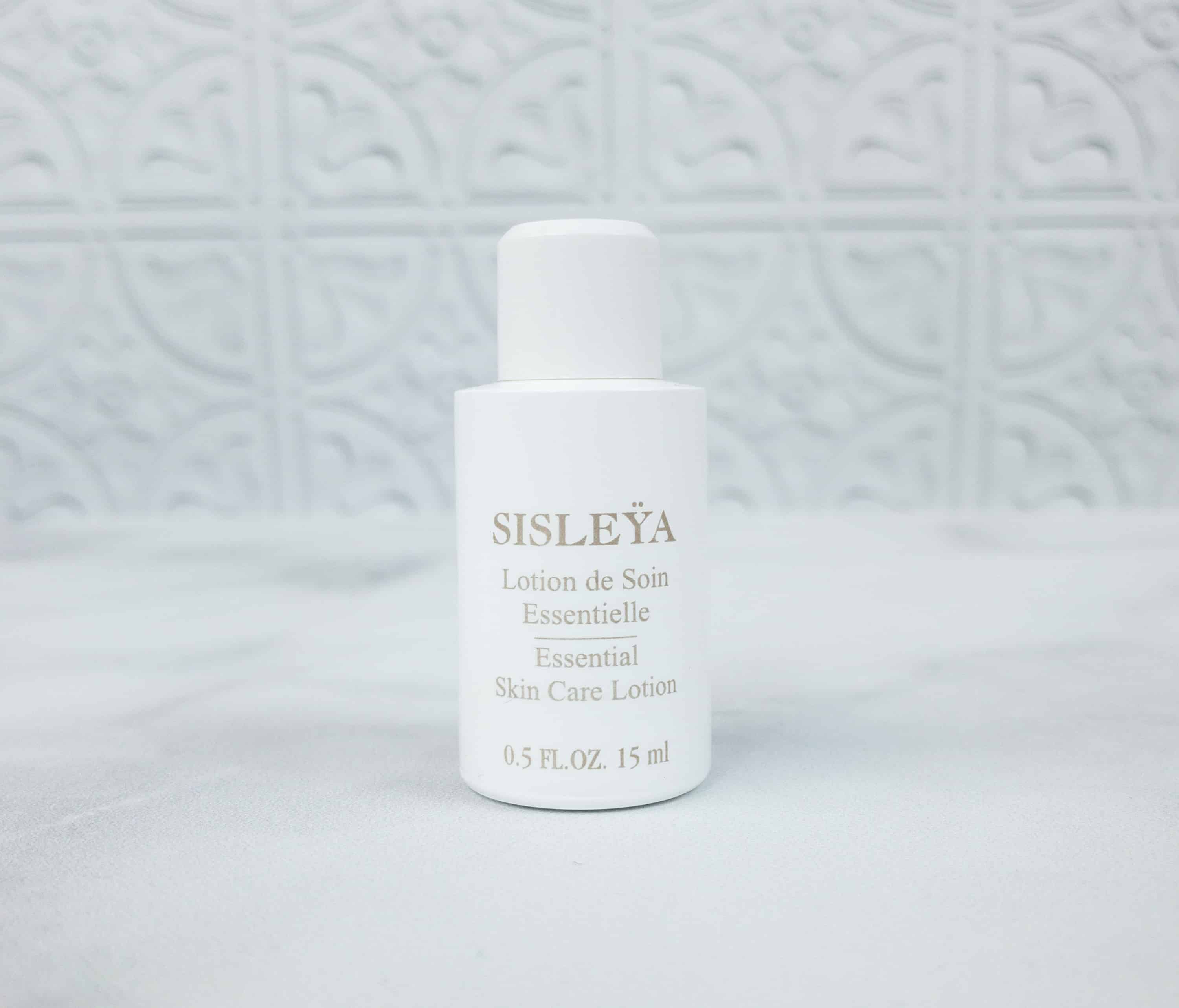 SisleÿA Essential Skincare Lotion ($18.50) Skincare lotion is the first step for every anti-aging routine. Applying lotion regularly keeps the skin nourished in order to make it look healthier and younger-looking. This is like the primer version in a makeup routine. In order for other skincare to work and reap its benefits, you have to keep it hydrated first with this lotion. It doesn't come instantly though, they are keeping it real and telling us it will take 4 weeks for the improvements to be evident on the skin.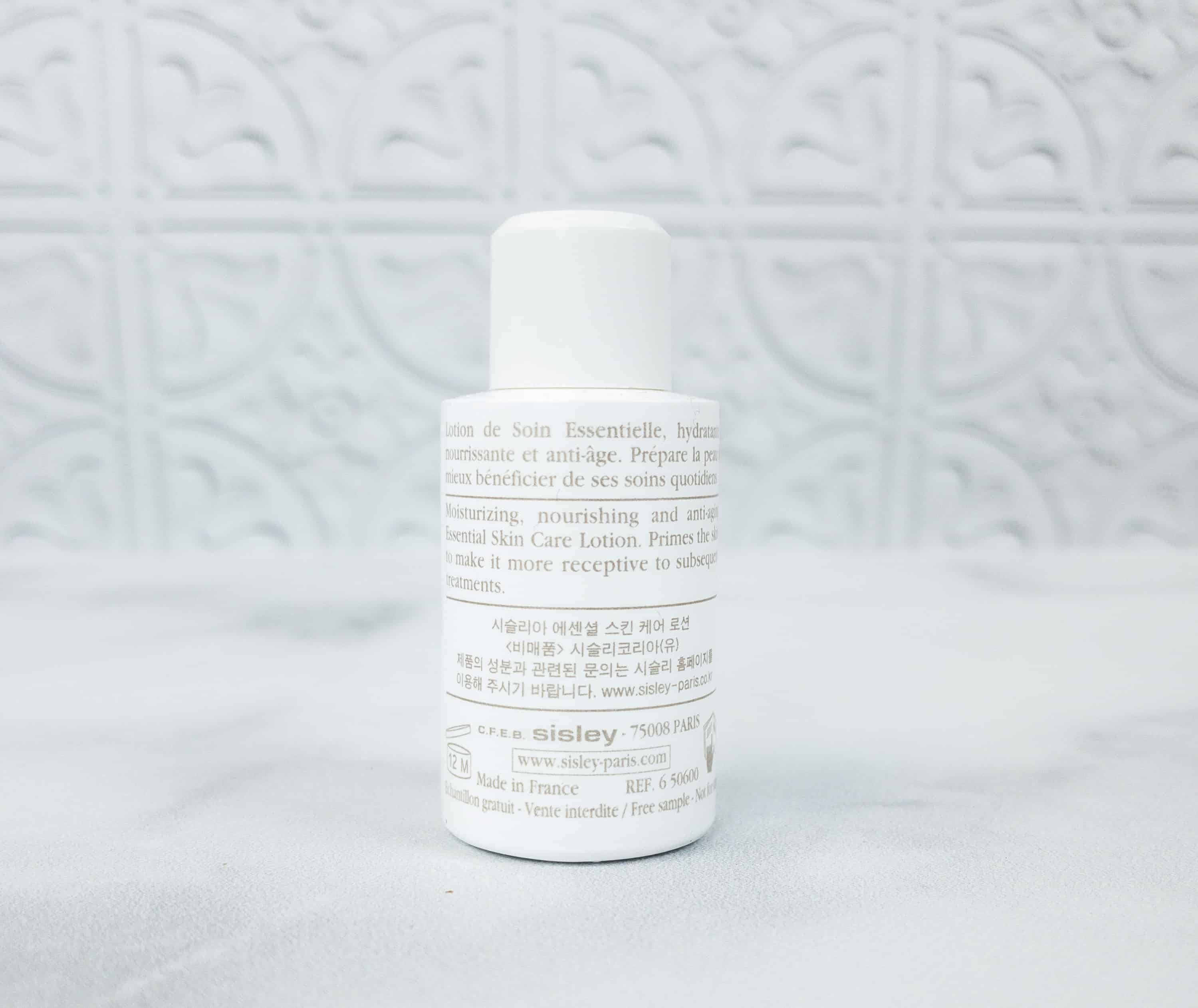 You can apply this to your face and neck, morning and evening after cleansing. Massage it gently until the lotion has been absorbed and then continue with your usual beauty routine. It is also non-comedogenic.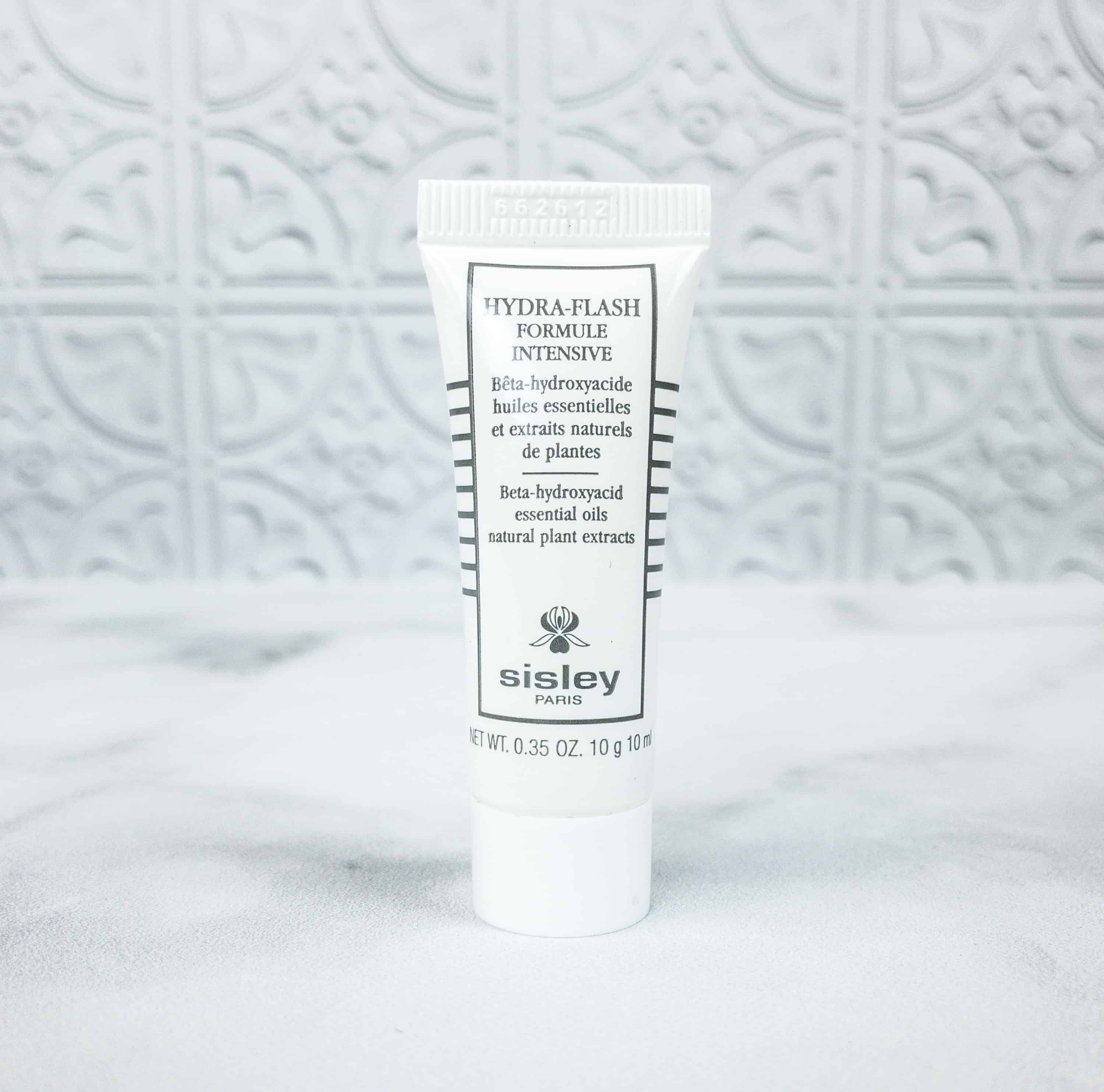 Hydra-Flash Mask ($35) This mask is rich in essential oils and plant extracts, offering an instant intense hydration. It is perfect for those who have dry and dull skin. After application, the skin regains its freshness and become instantly energized as the formula promotes moisture adhesion.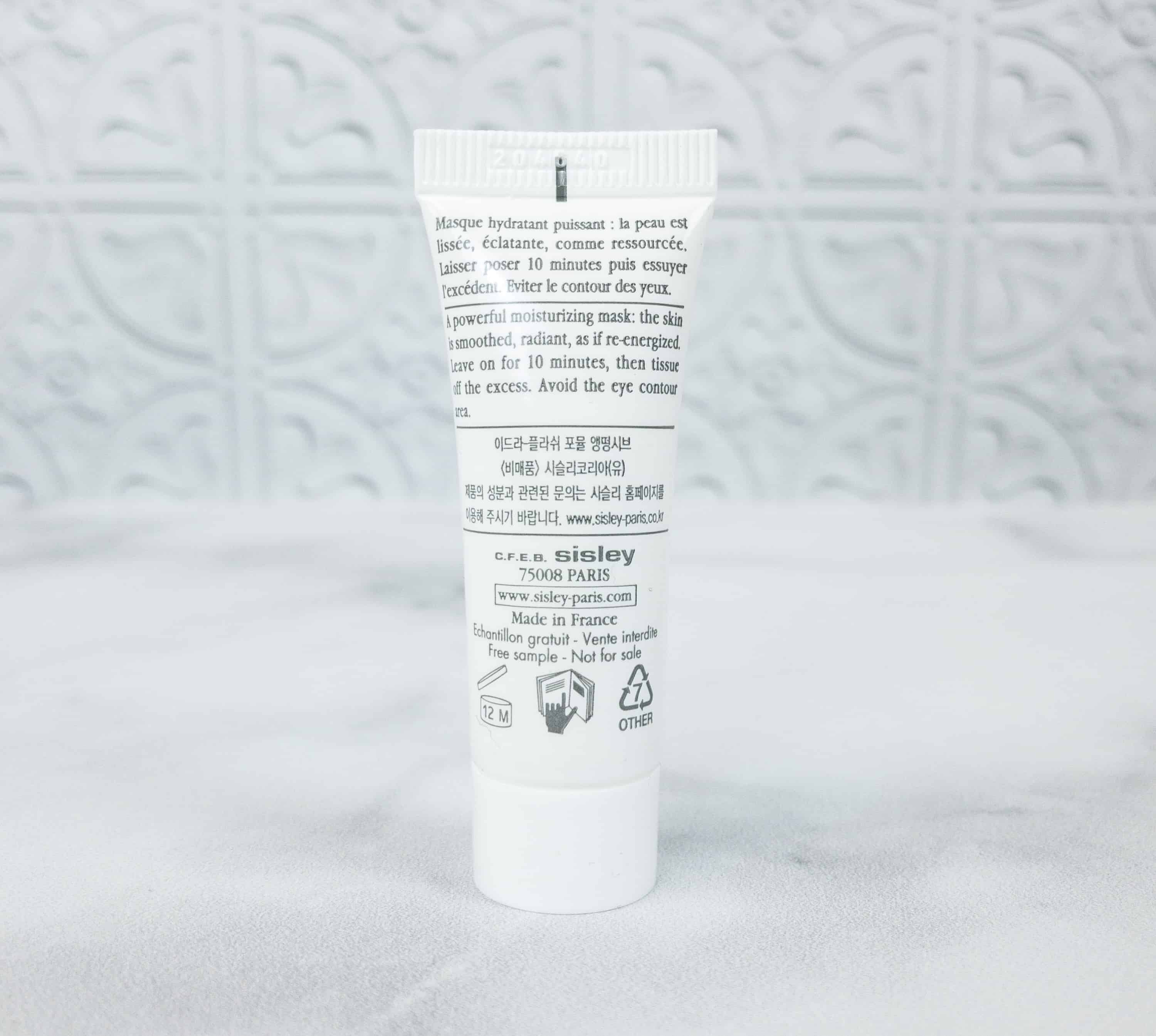 You can use this a couple of times a week. Be sure to apply a thick layer on your face and neck. Rinsing with water is necessary, just wait for 10 minutes to let it be absorbed before wiping away the excess.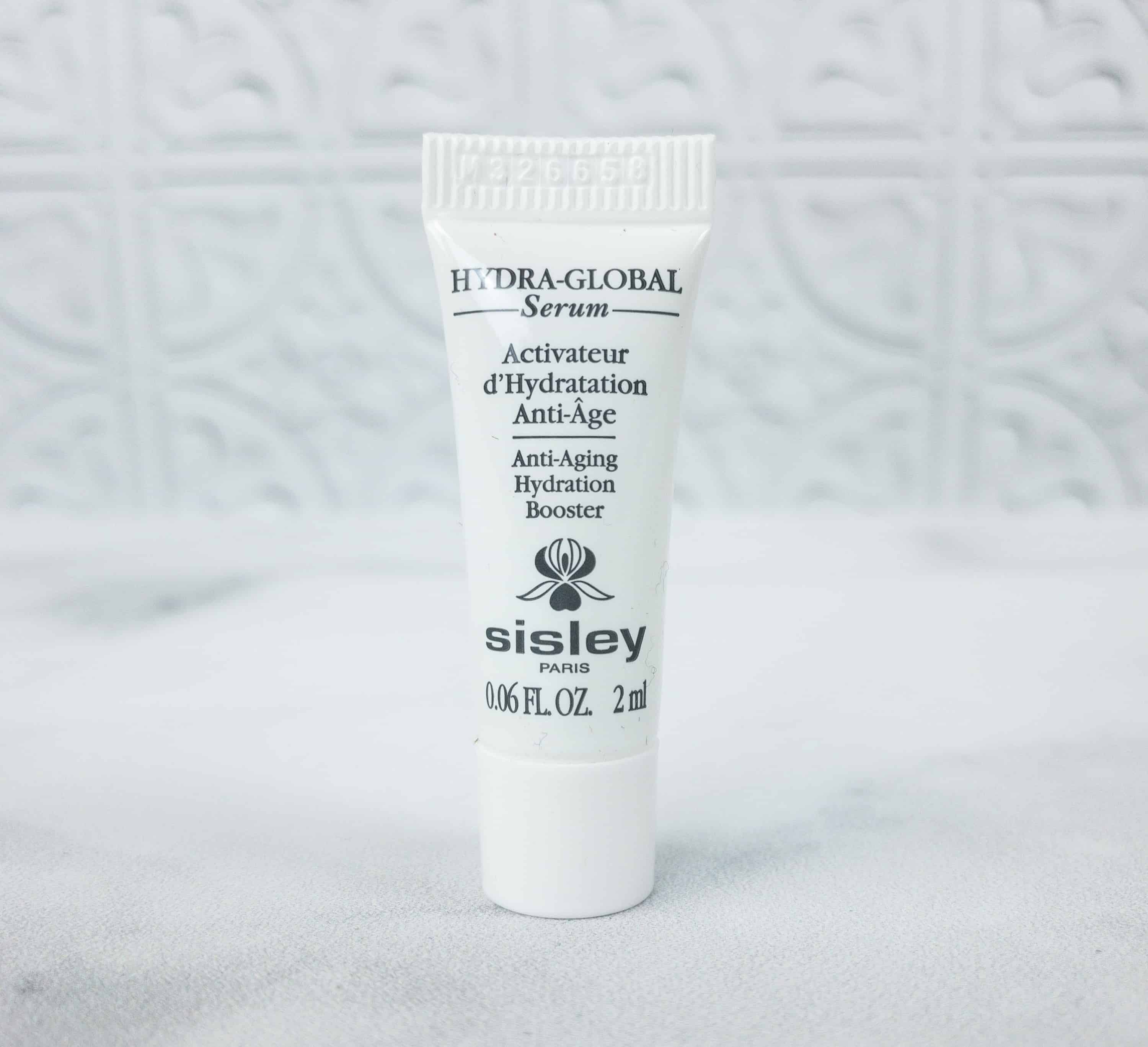 *New* Hydra-Global Serum ($16.20) It's a highly potent serum which "reinforces auto-hydration the first time you apply it". Ideal for all skin types, it boosts natural hydration because the serum acts on the three stages of the water cycle in the body by reaping the benefits of its key ingredients.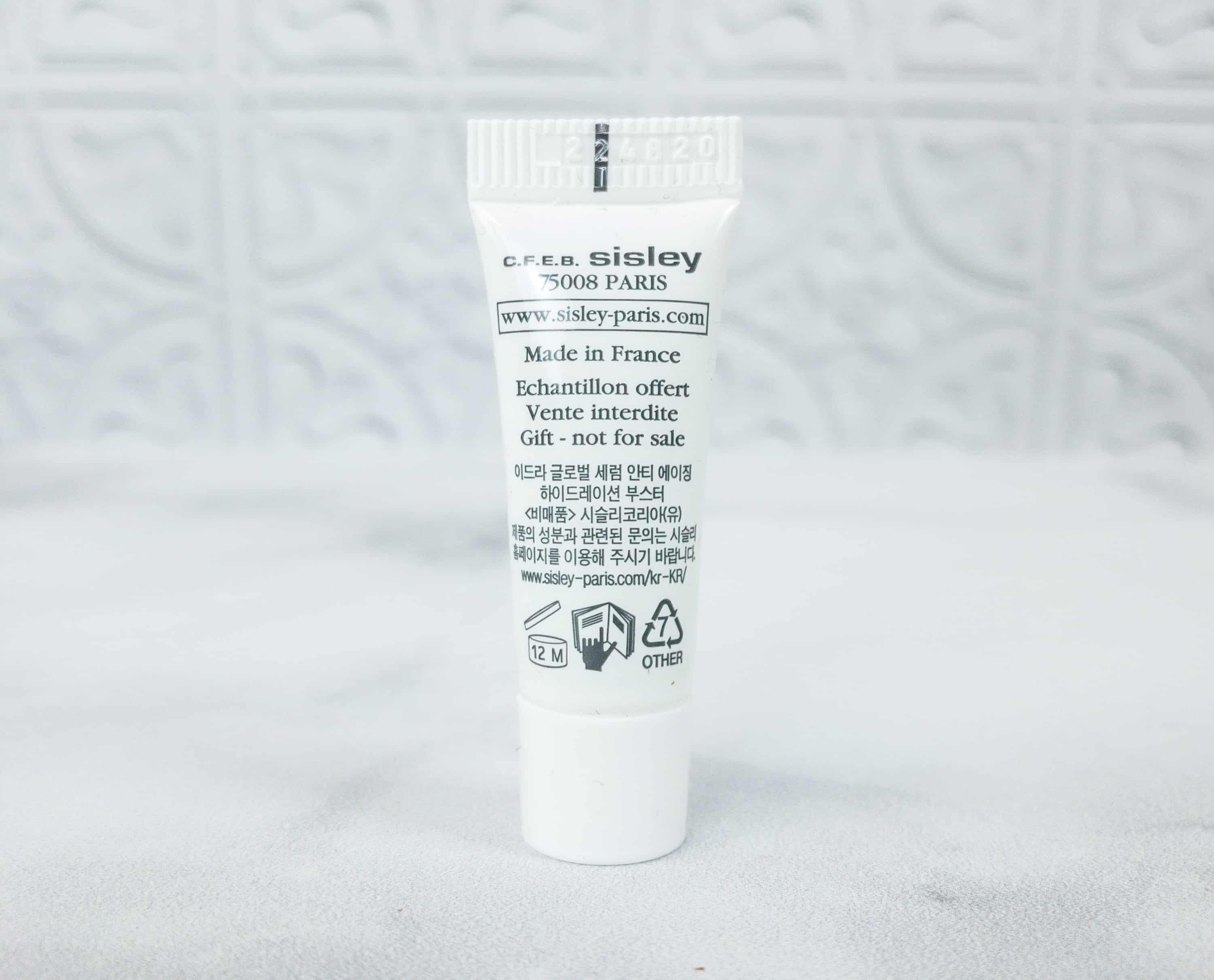 Its formula is made to be easily absorbed. It has a very light texture and a barely-there feeling while it works in increasing water reserves and promotes water circulation in the skin. After cleansing and toning, you can apply this on face and neck before moisturizing. It can be applied morning and evening too.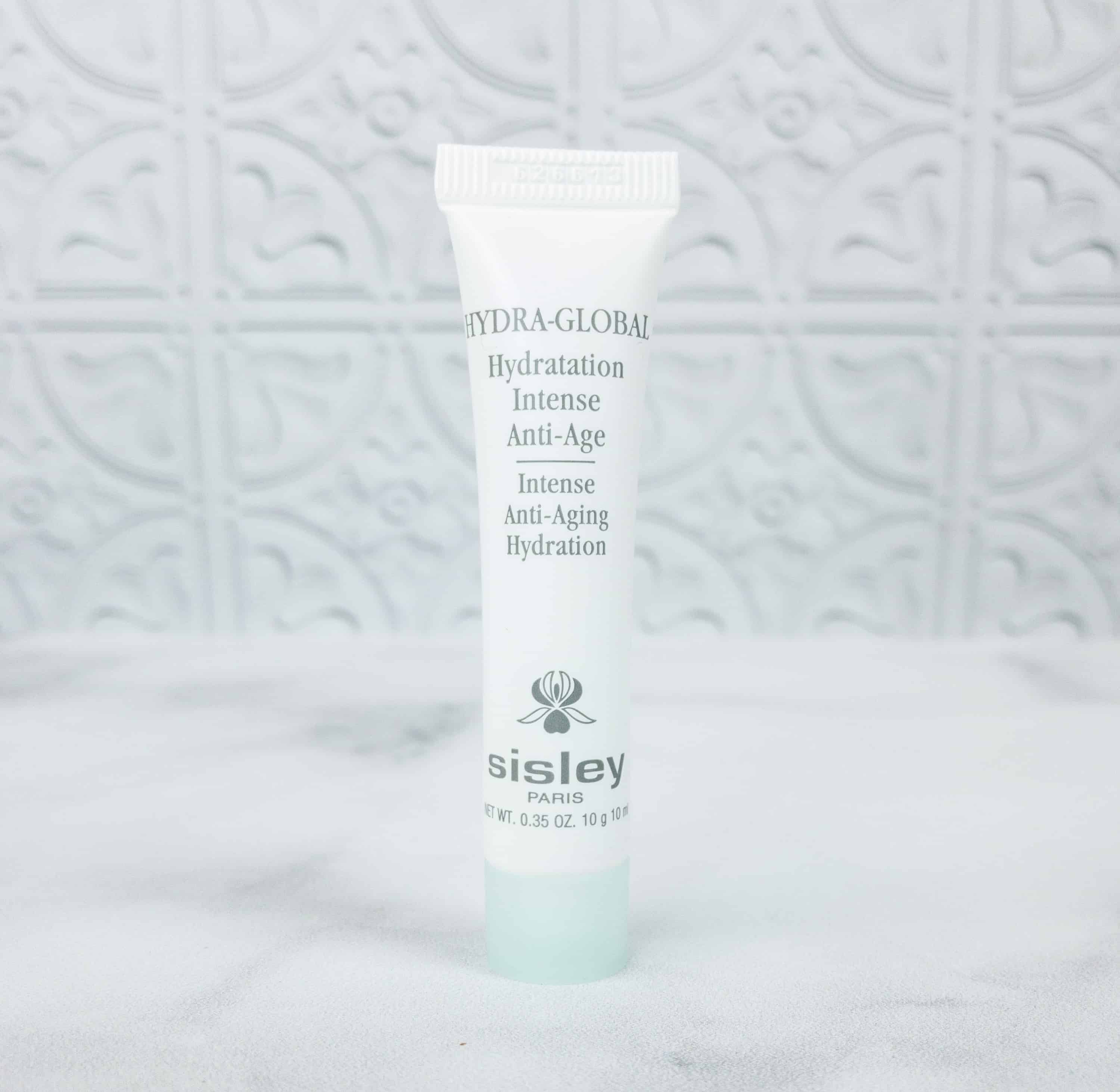 Hydra-Global ($63.75) Essential oils like marjoram, lavender, and sage were combined in this intense anti-aging skincare formula. It aims to provide a comprehensive solution to skin dehydration. You can massage it into your face and neck to promote circulation and fast absorption.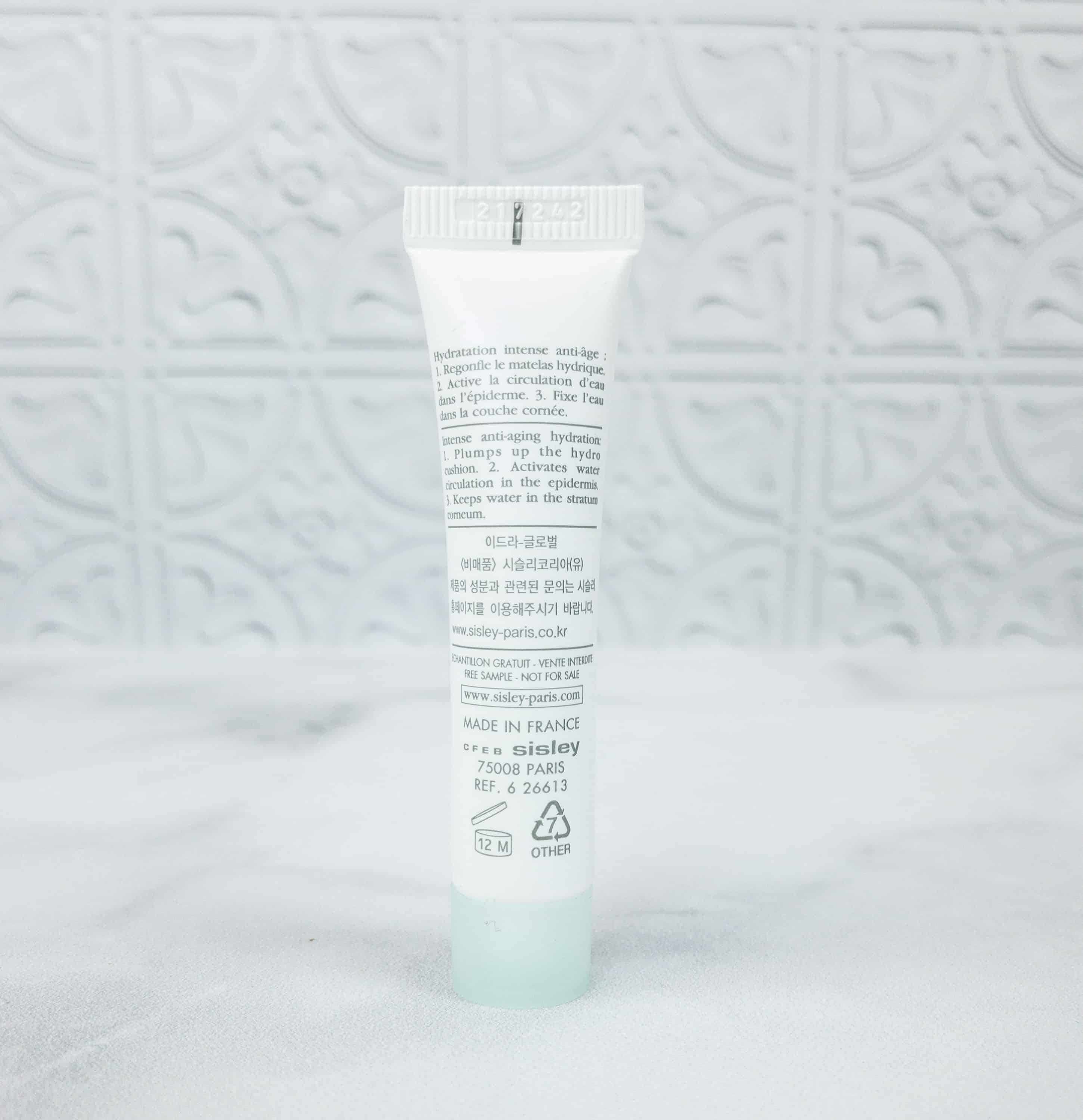 It also has plant-derived ingredients and minerals which actively work together to restore natural moisture and restart hydration functions of skin. It basically has the same function as the serum, the difference is that this has a cream-gel consistency with a matte finish.
The products stayed true to the theme! They are nourishing and hydrating, and I love that they come from different categories of skincare. The full-size version of the products can be very expensive and this subscription lets us try the best in Sisley's collection without breaking the bank. This month's selection composes a whole skin care routine already. I am happy to receive all these in time for summer, as the weather and free radical damage can be very drying! My best tip for this sub – cut those tubes open and get every drop! The June value is an eye-watering $140!
What do you think of the Sisley Paris subscription? Have you tried any products from this company before?
Visit Sisley Paris Beauty Box to subscribe or find out more!