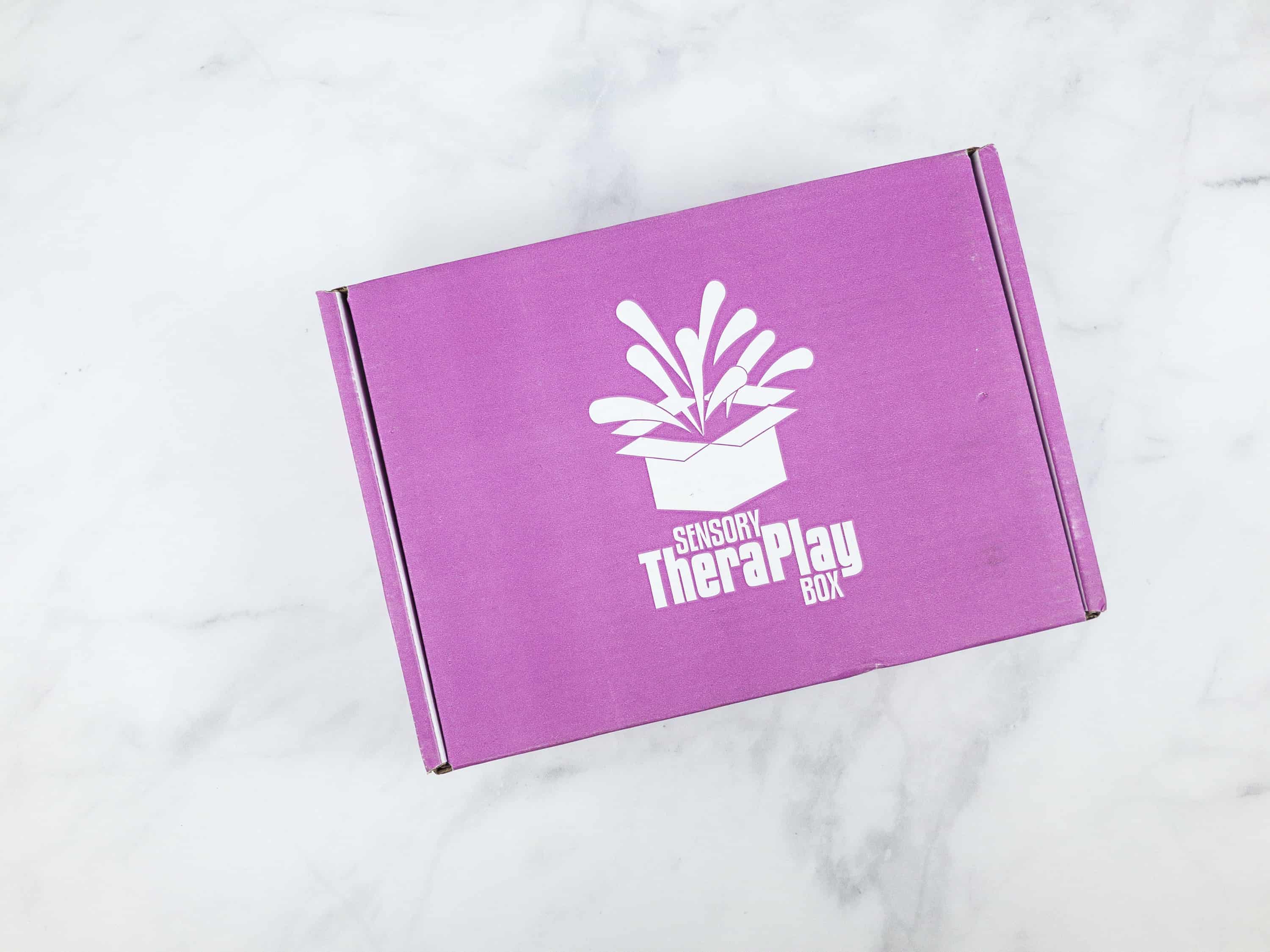 Sensory TheraPLAY Box is a monthly subscription that sends sensory toys for 4 to 9-year-old children to your home. Each box is curated by a pediatric occupational therapist. While the box is ideally suited for autistic children, those with sensory processing disorders, and those who suffer from ADHD, anxiety, and behavioral issues, it's also just a really fun toy box for anyone interested in playing and exploring, although there may be a few items that are really sensory-specific. Boxes cost $39.95 each. Discounts are available for longer prepaid subscriptions.
Every month you will receive a random surprise assortment of sensory toys and items for your child. This wonderful sensory box is intended for children on the autism spectrum and/or children with sensory processing issues, but it has anything but a clinical feel — it is packed with bright paper squiggles and is fun to dig into.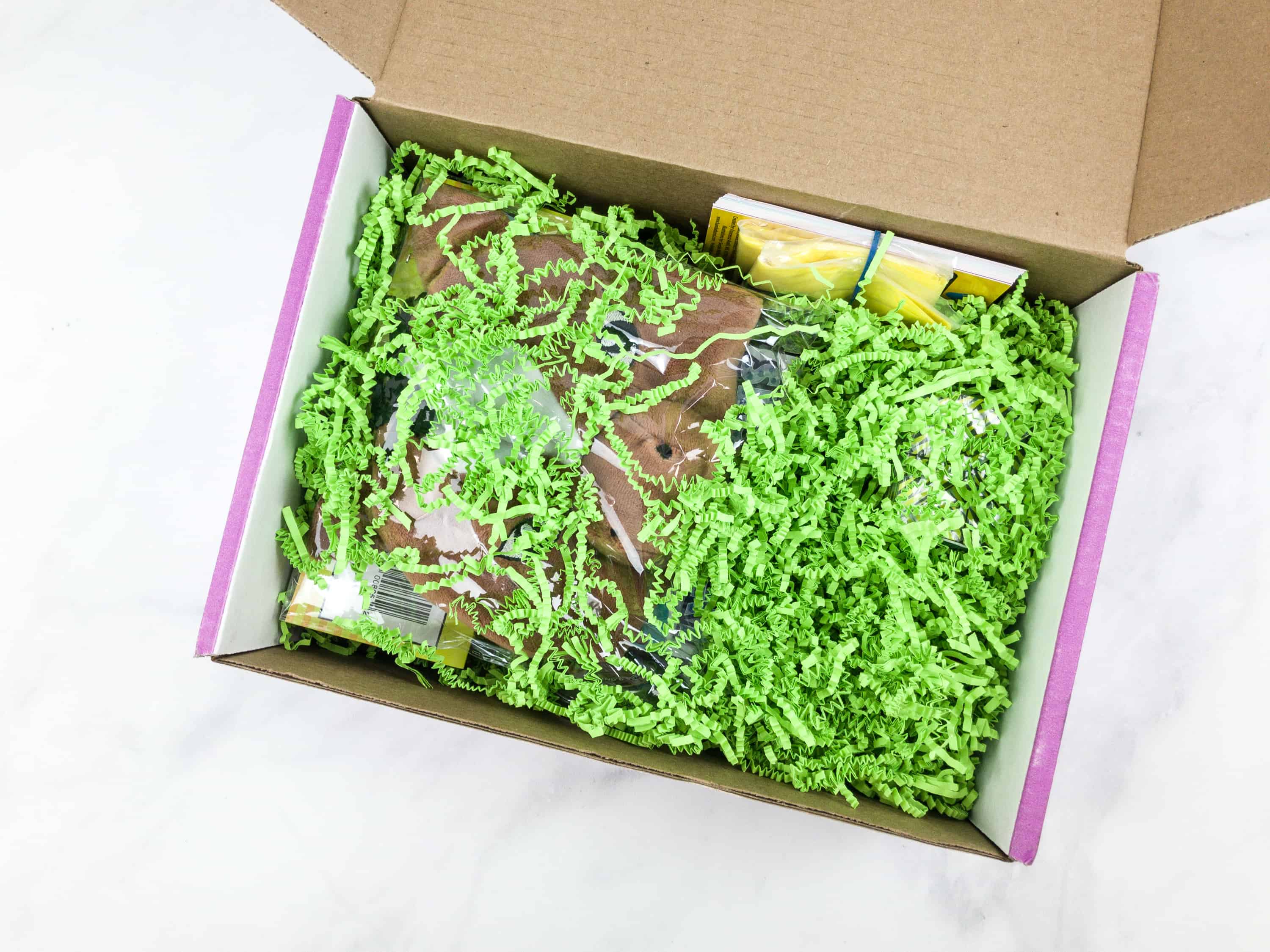 DEAL: Get 10% off your first box! Use coupon code WELCOME.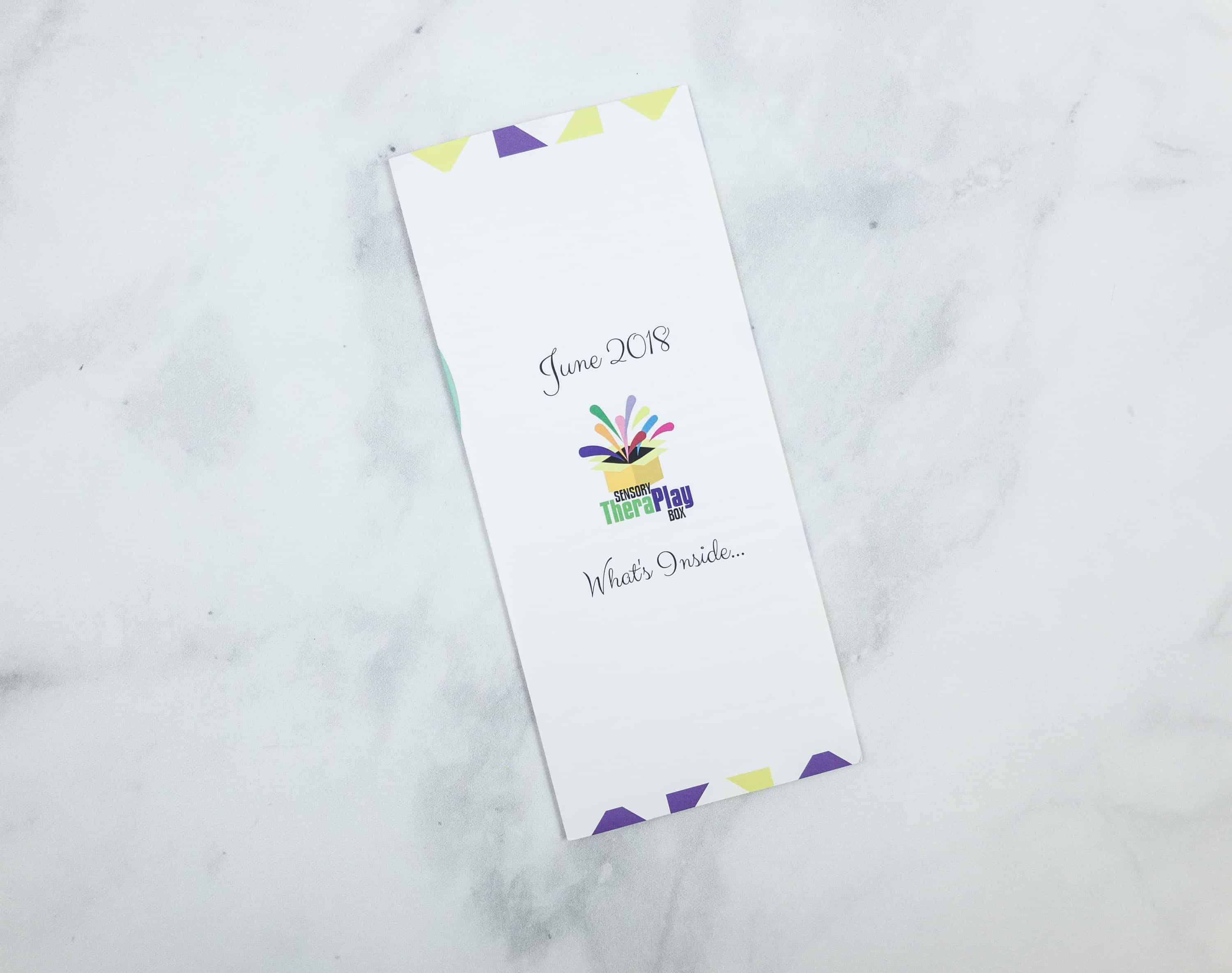 They also include a tri-fold brochure providing info about all the items inside the box.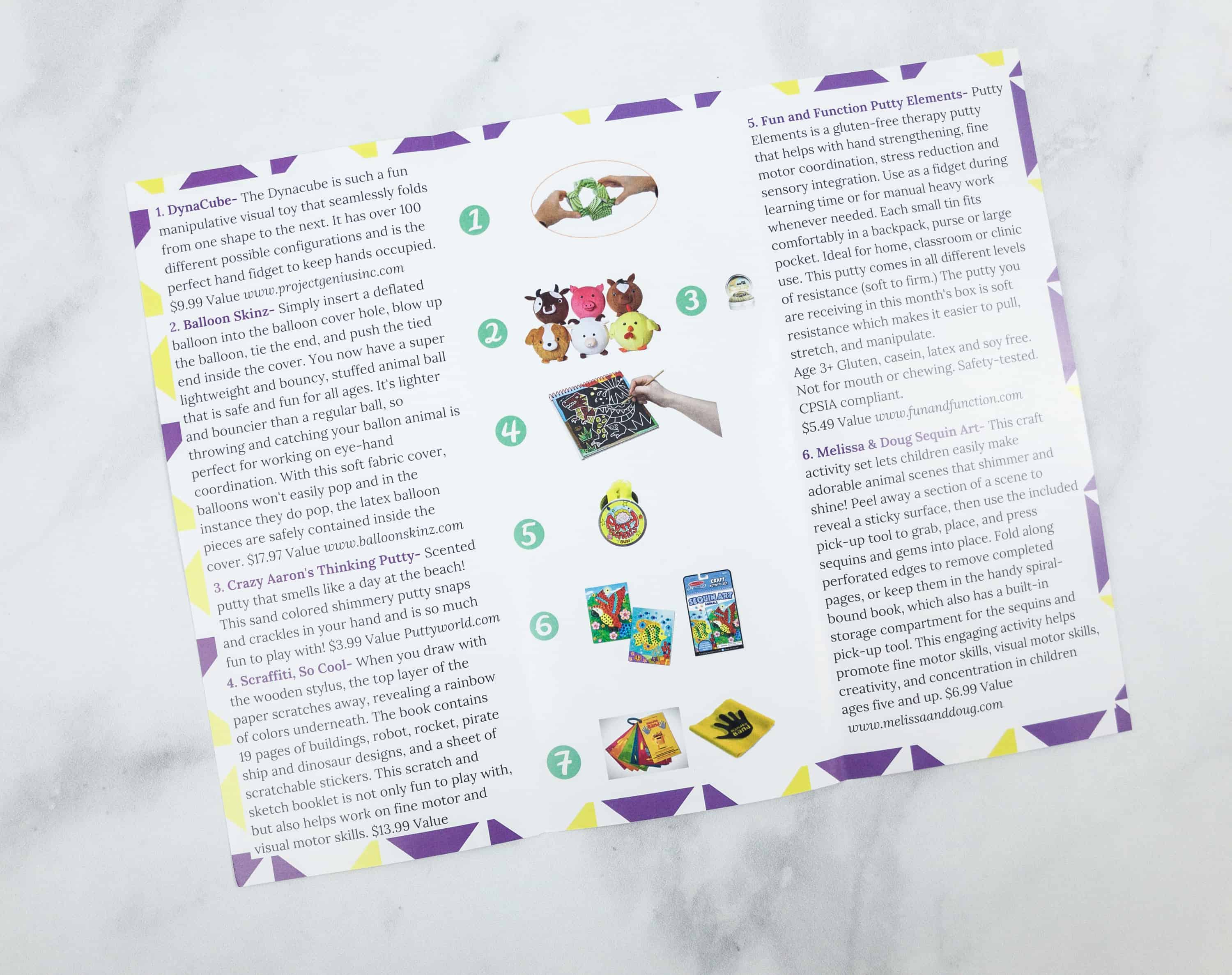 Inside the brochure is a detailed explanation of each item and its common therapeutic use. Examples of items include putty, textured tactile toys/ fidgets, craft activities, light up toys, drawing utensils, etc. Kids with emotional disturbances (e.g., hyperactivity, impulsivity, excessive anxiety, temper tantrums, poor coping skills) can also benefit from the items in this box.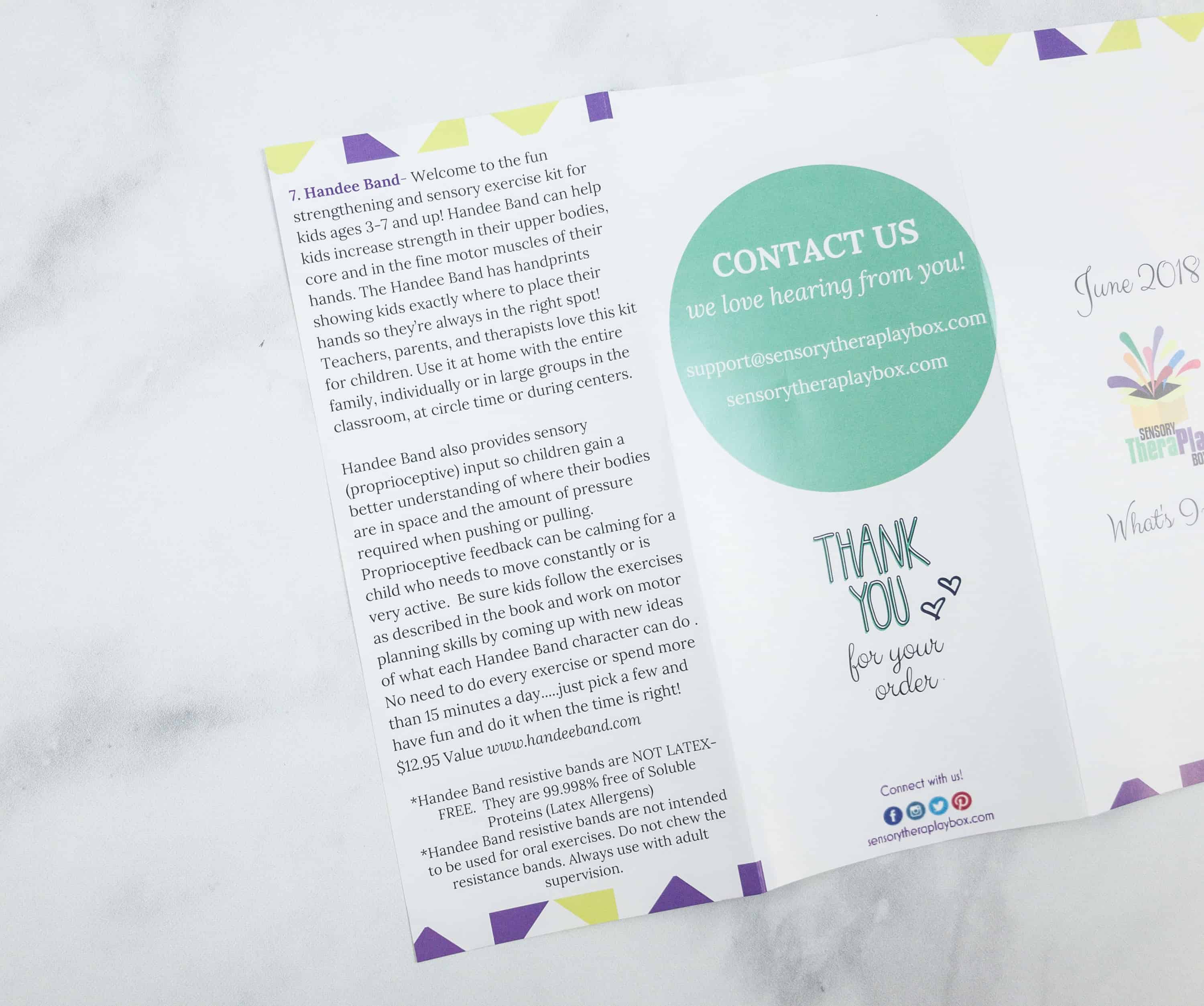 All the items are discussed thoroughly, like how they are used and their benefits.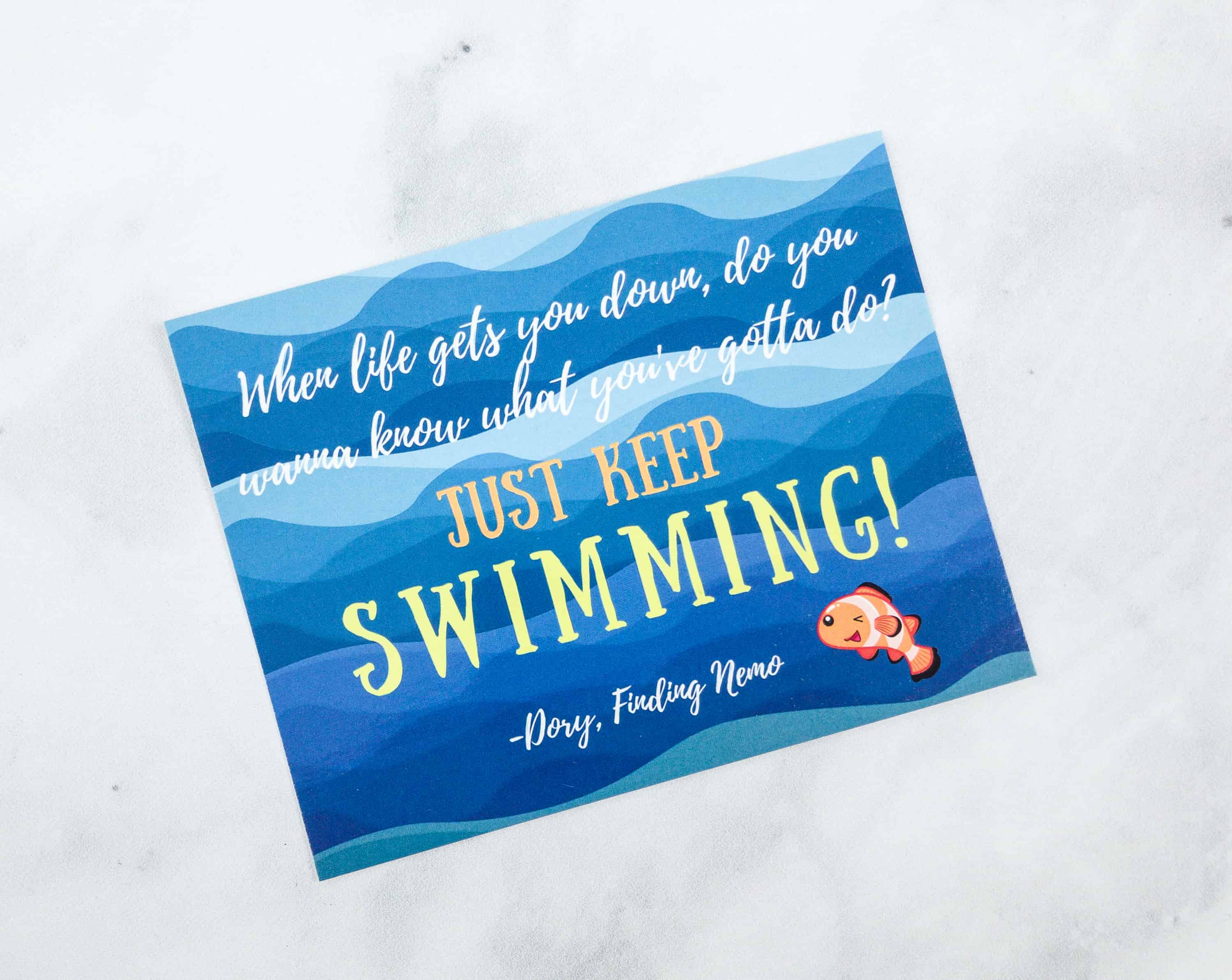 Who doesn't love Dory from Finding Nemo? She is a fountain of wisdom and this card shows one of her famous lines in the movie.
When life gets you down, do you wanna know what you gotta do? Just keep swimming!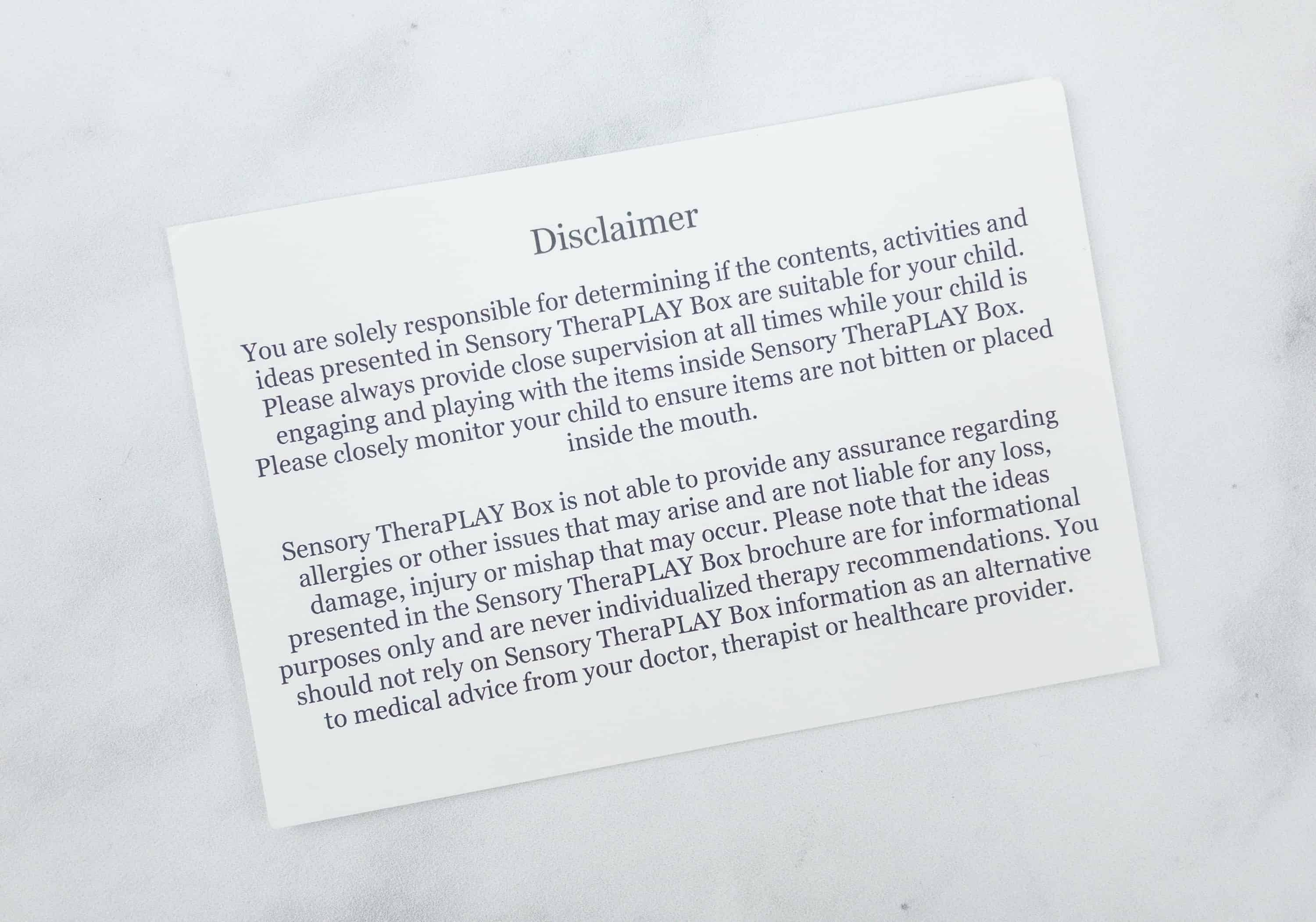 At the back of the card is a disclaimer from Sensory TheraPLAY.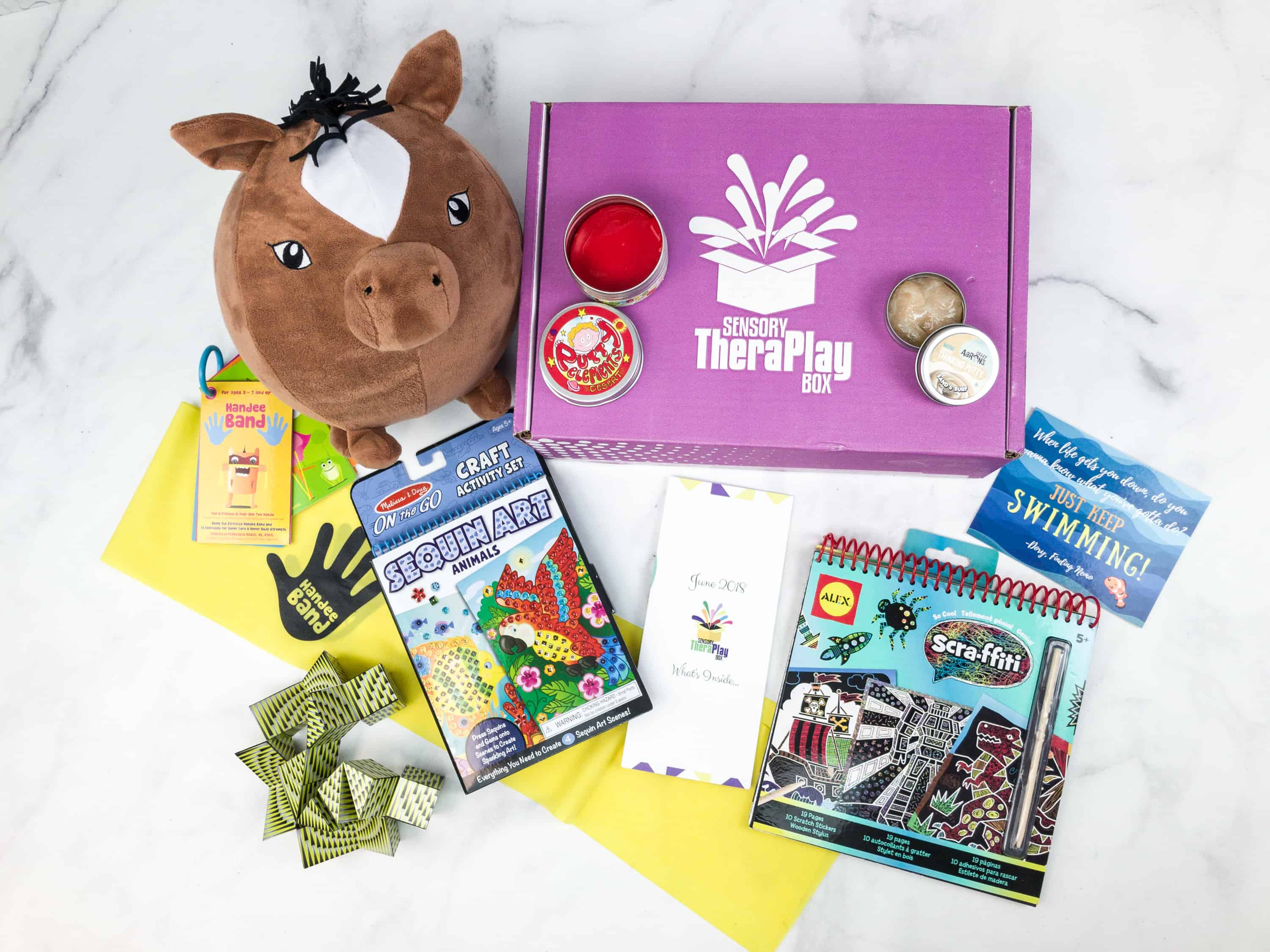 Everything in the box!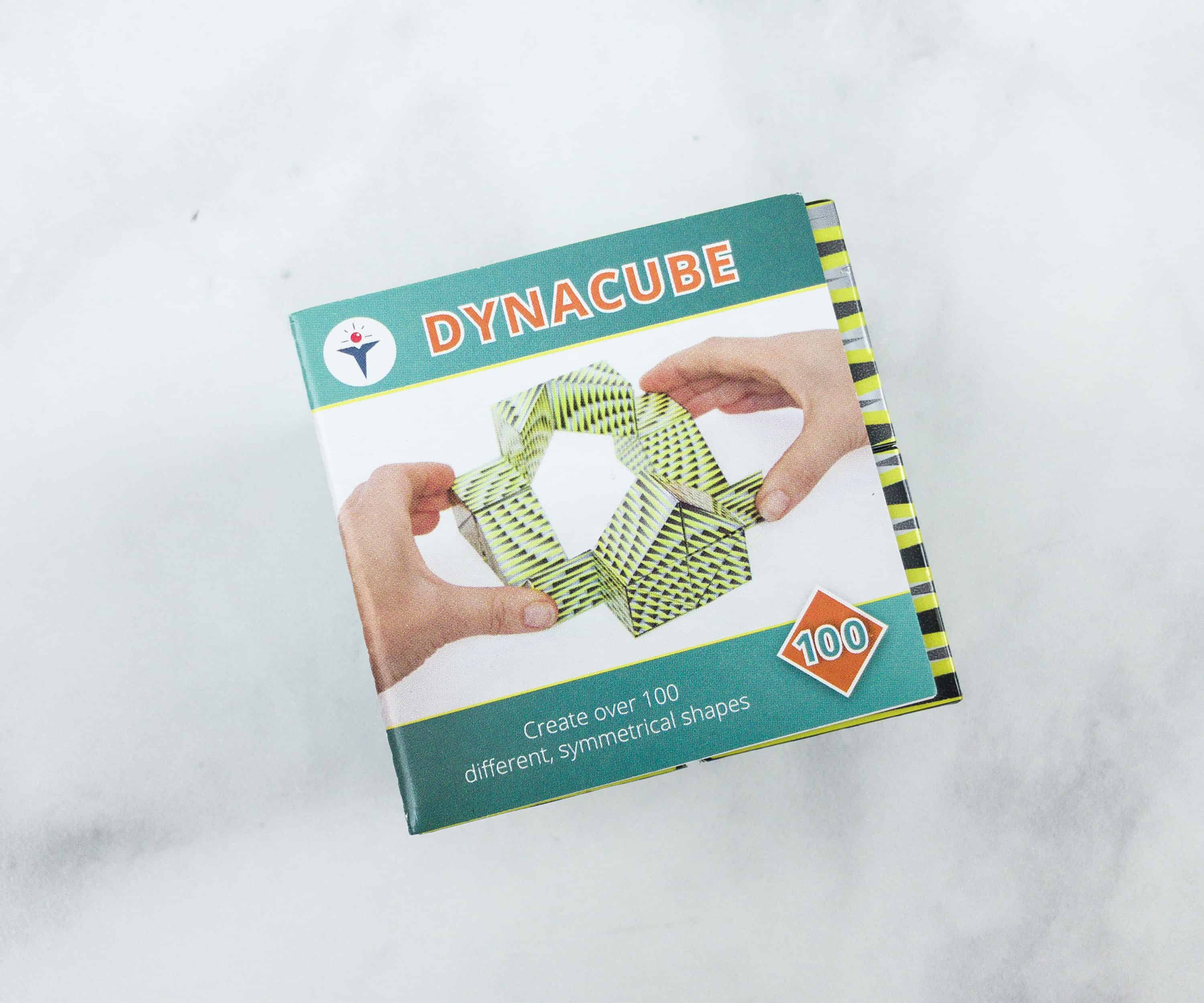 DynaCube ($9.99) DynaCube is an eye-catching puzzle toy that allows you to create different shapes and patterns using geometric blocks.
I am impressed with the patterns that can be created using the DynaCube. They are compiled in a booklet for easy reference.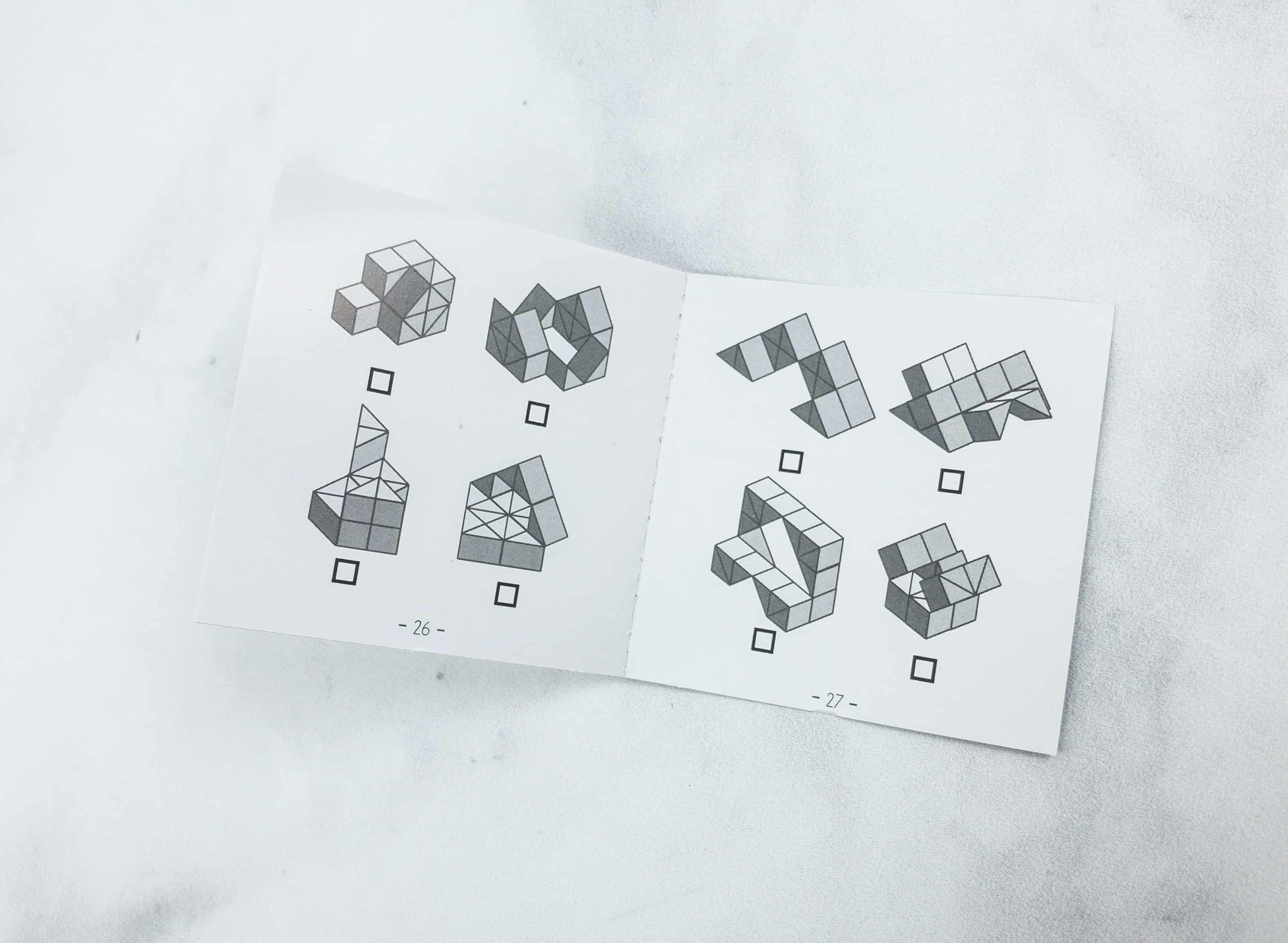 It's a good mix of easy and difficult patterns. When it comes to the difficult patterns, I think it's a good idea to work on it together with your child.
The DynaCubes have this illusion theme going on with its blocks. When put together, they definitely look mesmerizing!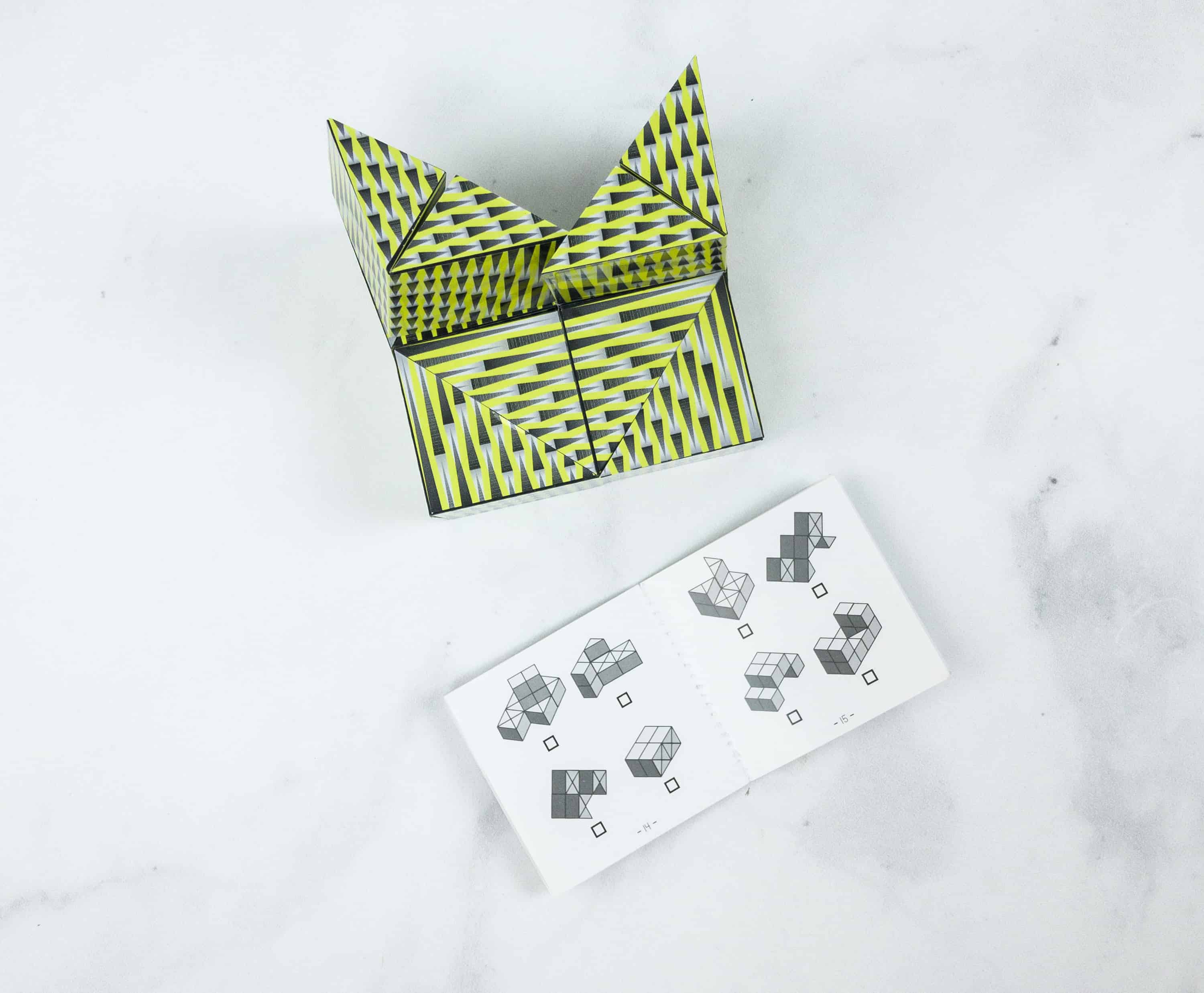 It is really interesting how these blocks can connect with one another to form different geometric patterns. My kids loved it!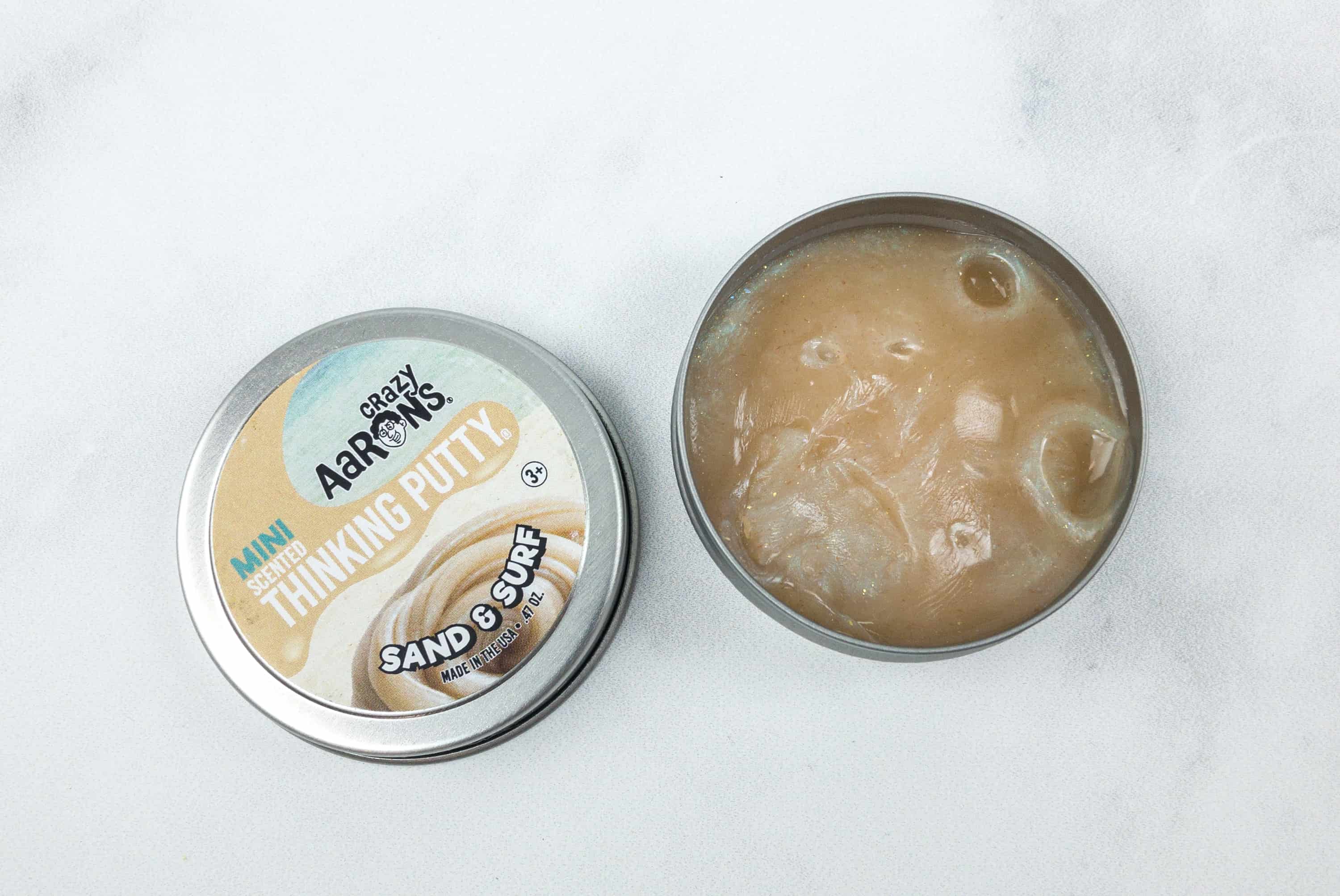 Crazy Aaron's Thinking Putty ($3; $3.99 on the card) Kids love the beach, especially playing in the sand and wading in the water. While we're waiting for a chance to go to the beach, this thinking putty will be a great toy to remind them of the things they love about the beach. The putty has golden glitter and a bit of aquamarine sheen.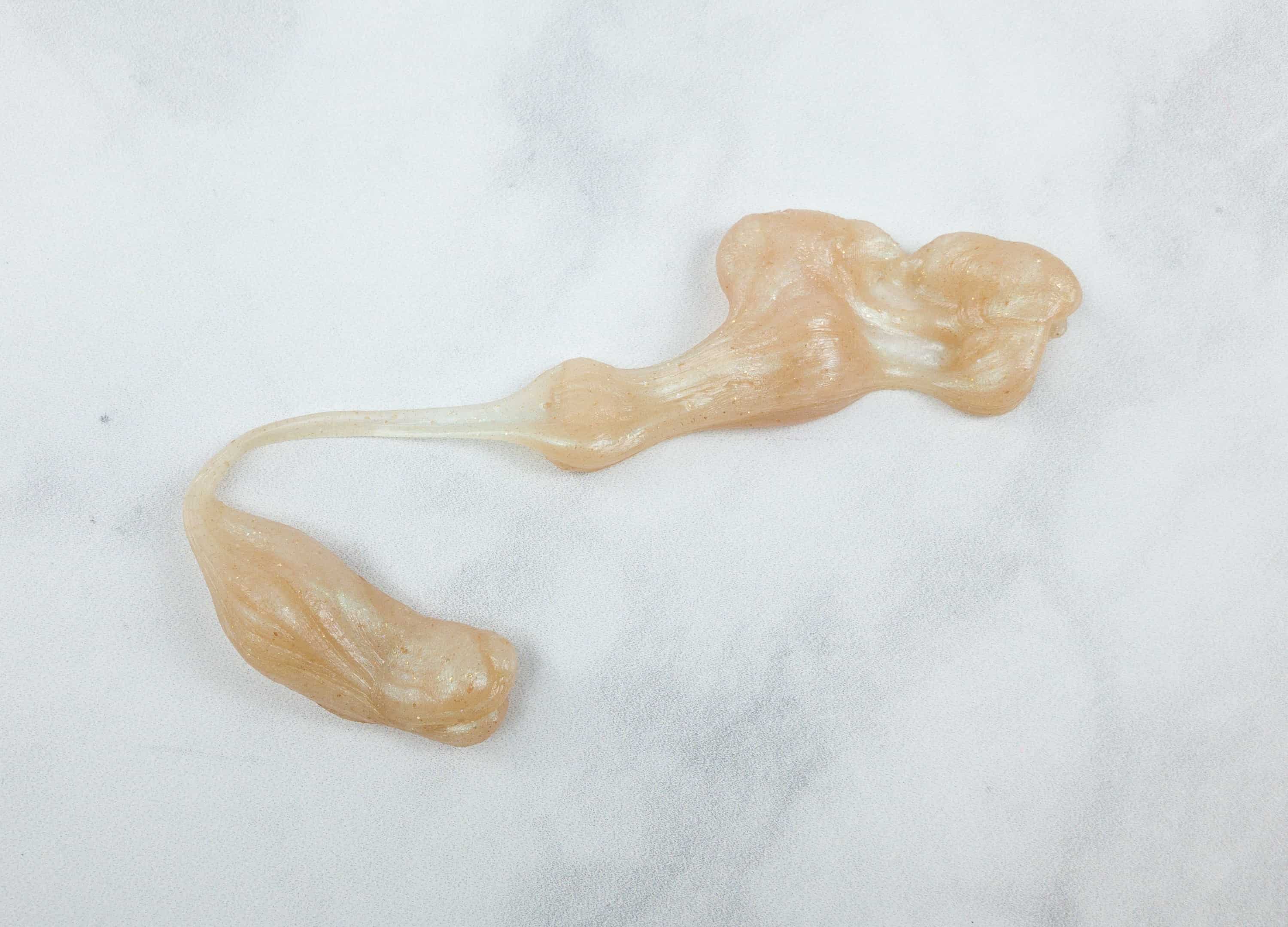 Crazy Aaron's Thinking Putty is malleable. It can be pulled, pushed, pressed, pinched, and squeezed into any shape that you want. The scent is a combination of sweet coconut, tropical vanilla, and fresh ocean air.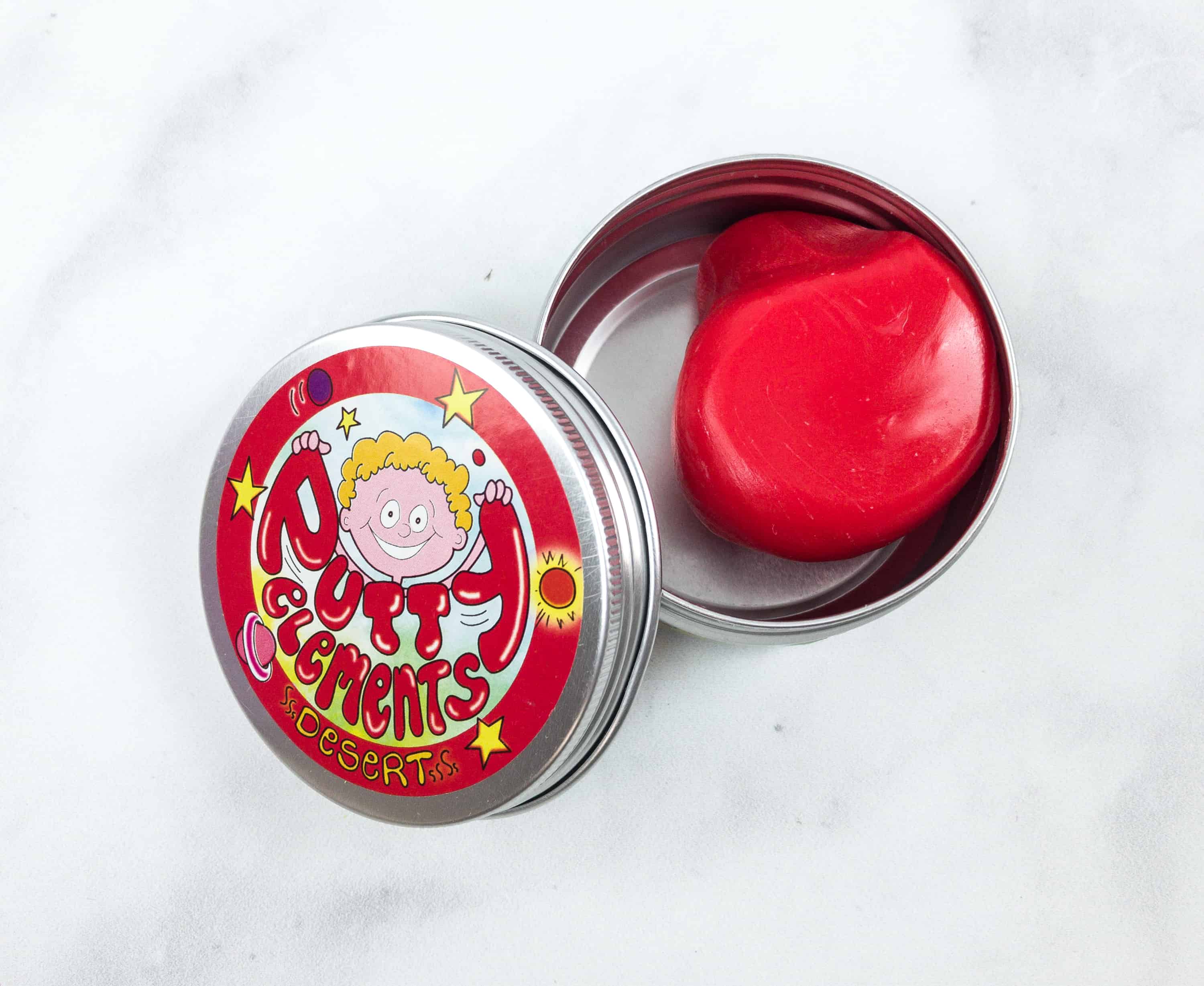 Fun & Function Putty Elements ($5.49) My first impression when I saw this putty in a tin can was that it's like something you can get at a carnival. It has a vibrant red color that easily catches the attention of kids.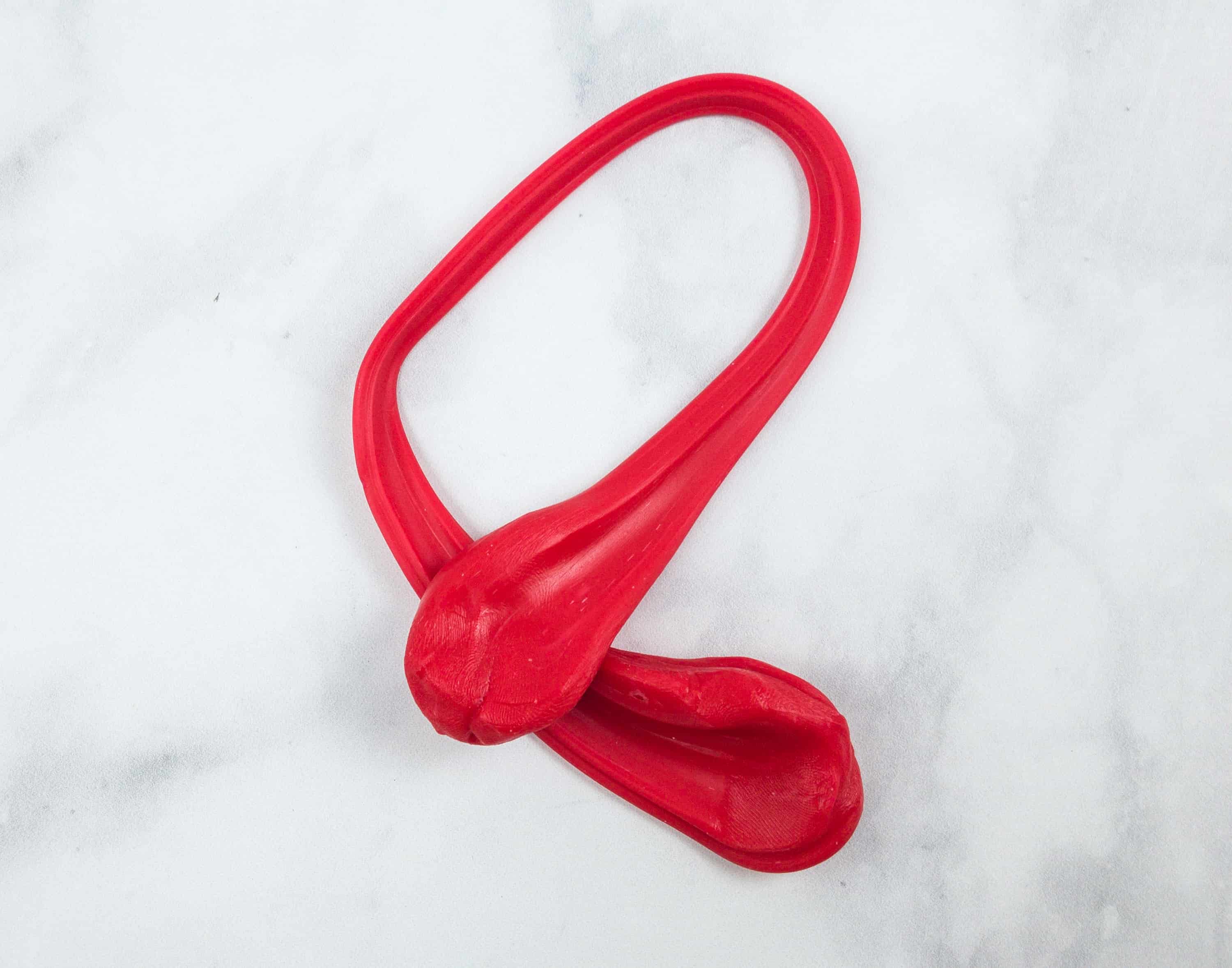 Putties like this are perfect for developing your child's hand and eye coordination, hand muscles, their grip, and even their creativity as they can shape and mold the putty any way they like.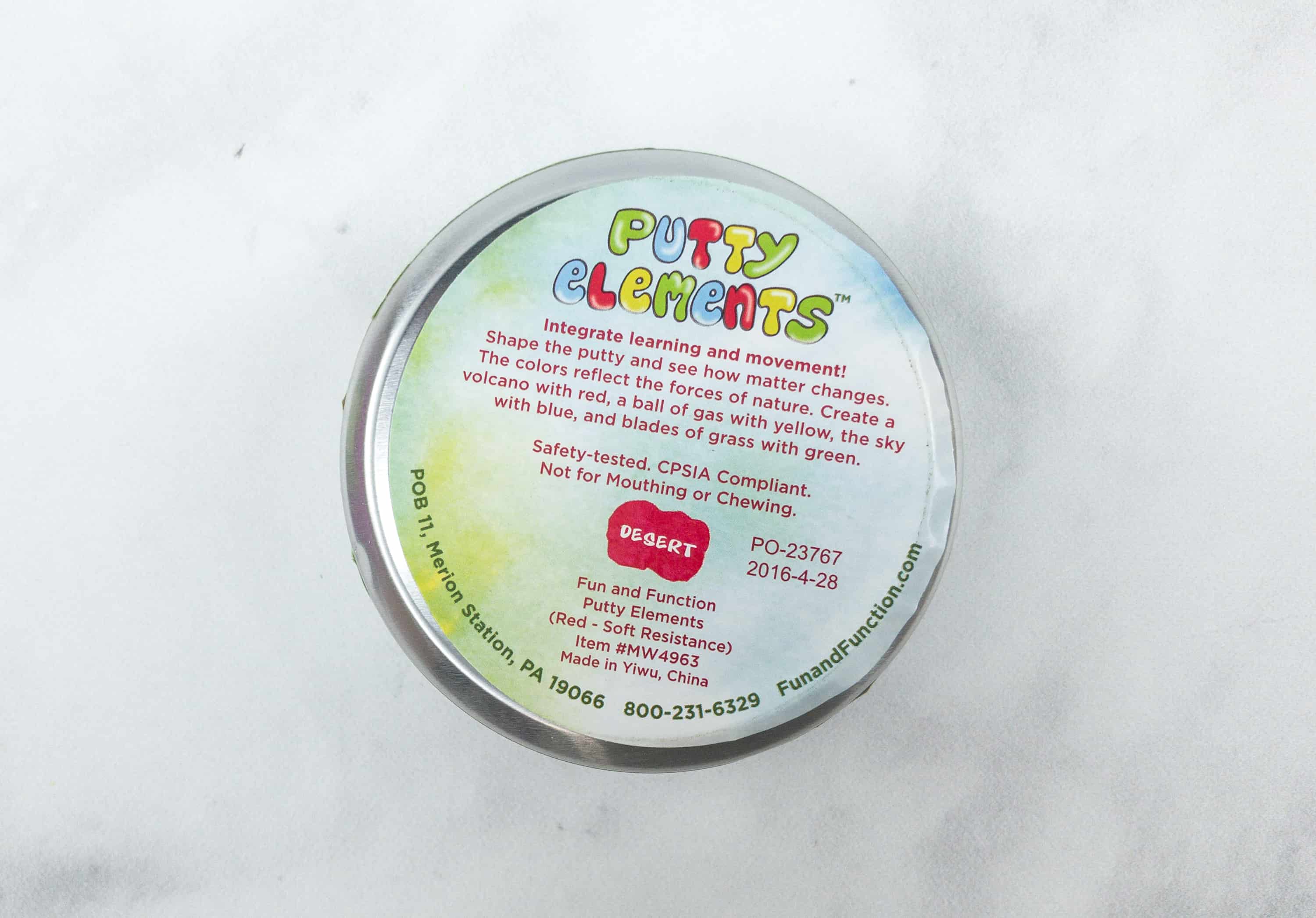 Since it's stored in a tin can, the putty is easy to bring wherever you go.
Balloon Skinz Fabric Balloon Cover ($17.97) From the name itself, this fabric is designed to cover a balloon so it won't easily pop and your kids can play with it for a long time.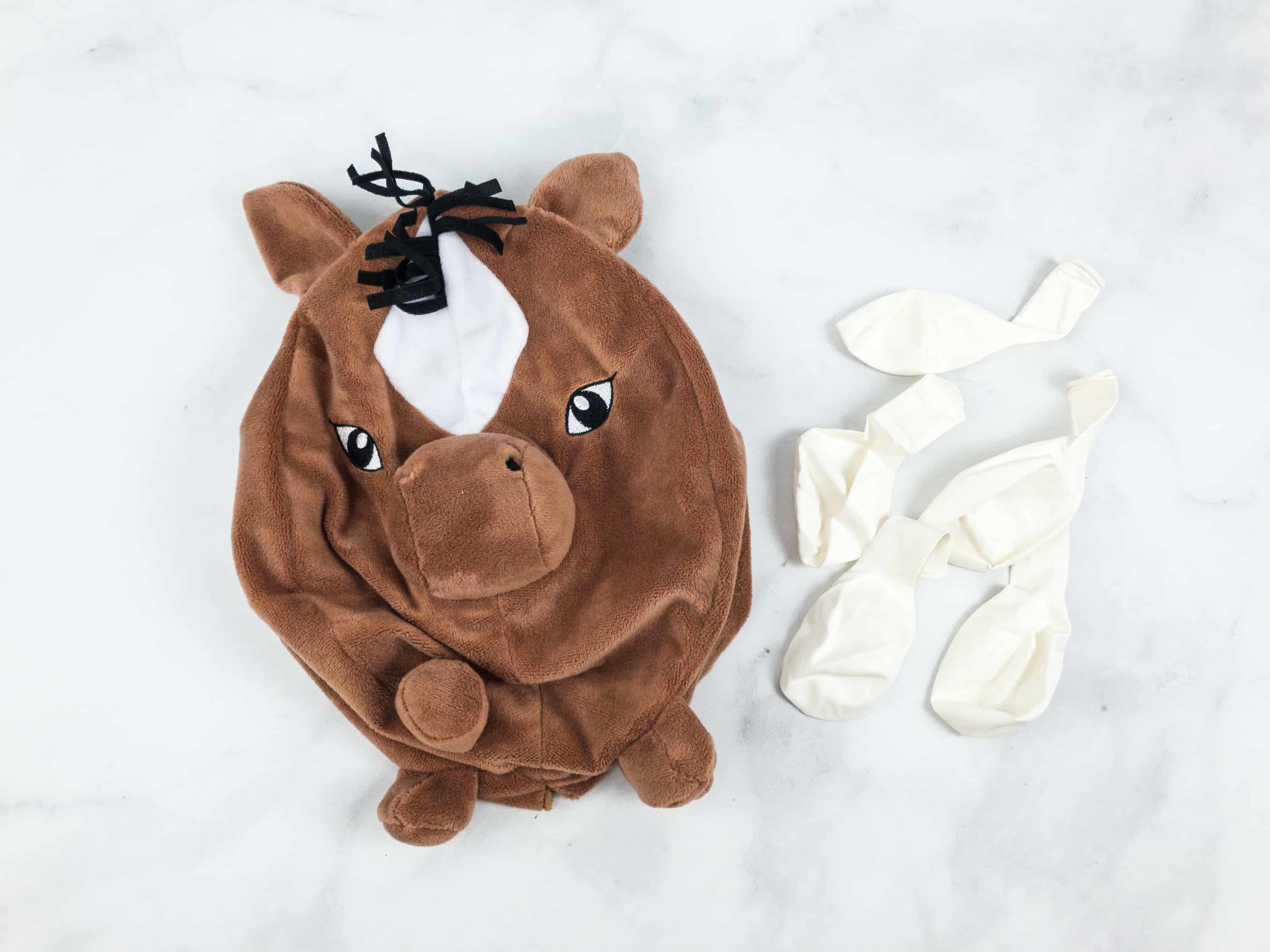 The balloon cover is designed like a donkey. It's also great that they have already included the balloons. All we need is to inflate it and we'll get an instant toy for the kids.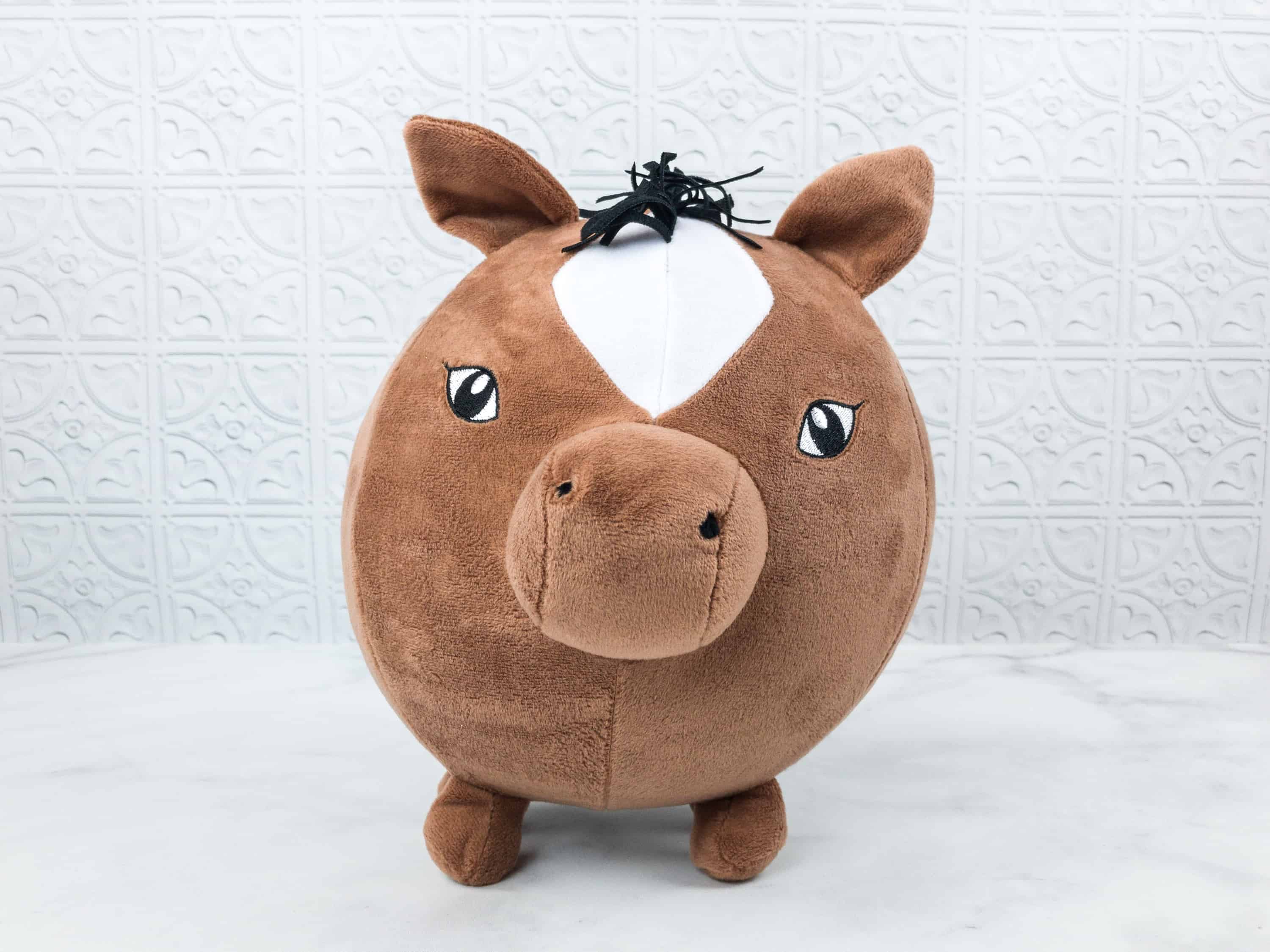 Isn't this donkey look adorable? My kids loved it and could not stop hugging it.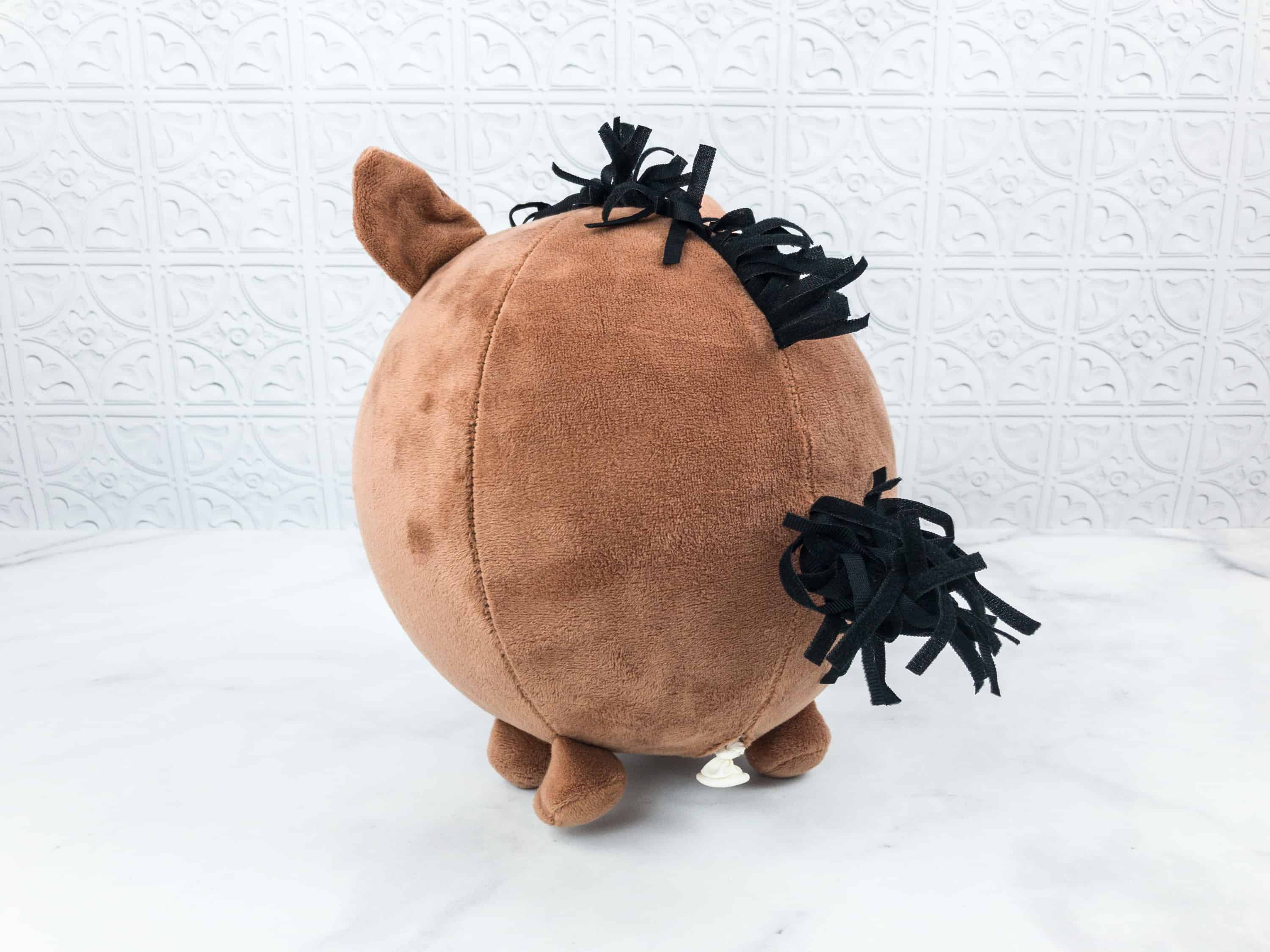 The fabric is soft. There are no sharp edges, plus it has captured the features of a donkey down pat. It looks great! It really does keep the balloon fun going – and keeps everyone safe from popped balloons. Love it.
Scraffiti – So Cool ($18.77; $13.99 on the card) This Scraffiti pad looks interesting as there are plenty of cool drawings on the cover. It has 19 pages with sticker pages and a wooden stylus in the set.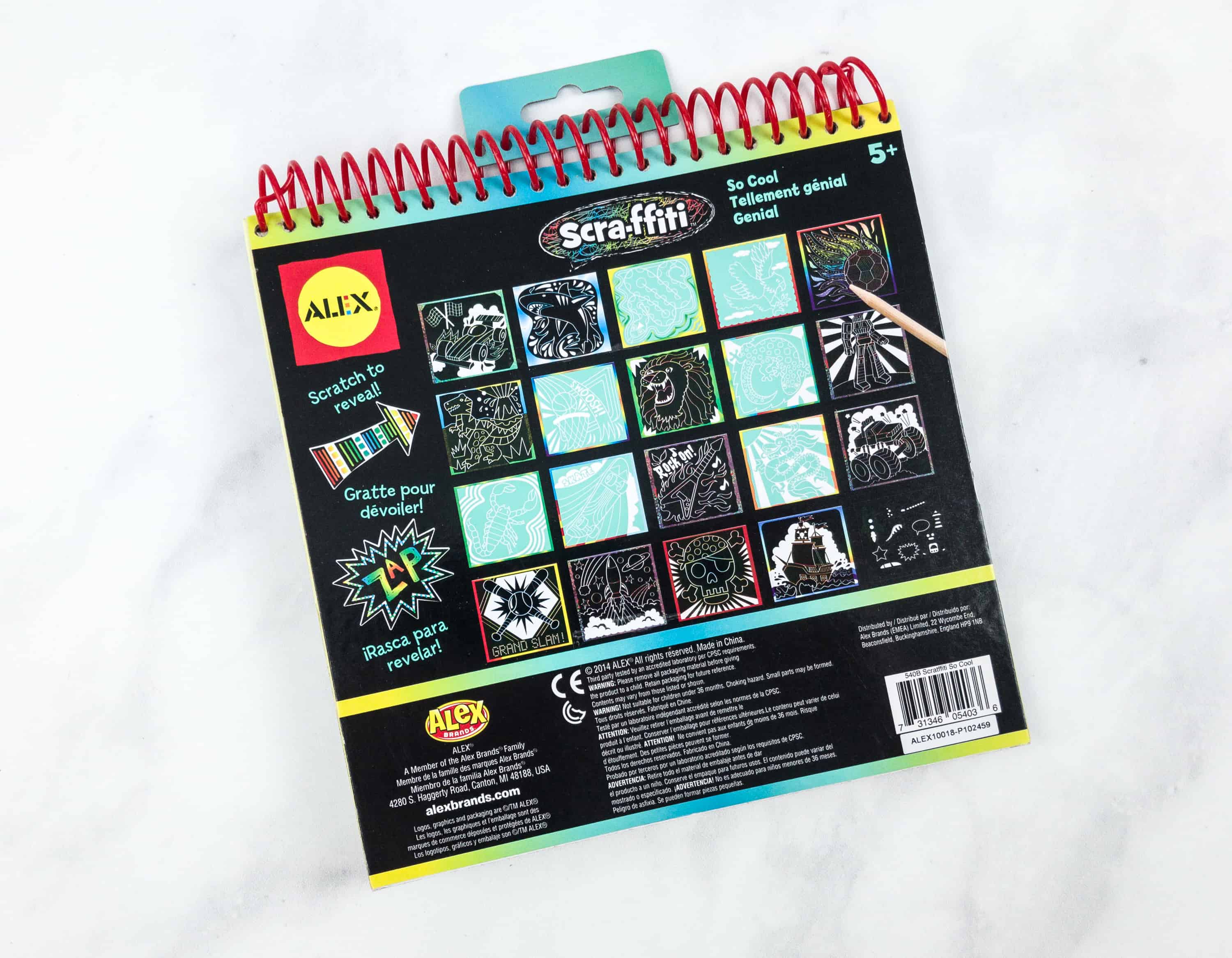 At the back of the pad is an explanation of how to use Scraffiti. When you scratch certain parts of the paper, a colorful image will be revealed! The wooden stylus is a good addition as it doesn't damage the paper.
So here's the inside of the Scraffiti pad. Using the stylus, your kid can draw on the black paper where it will get scratched and colors will be revealed with every stroke that they make.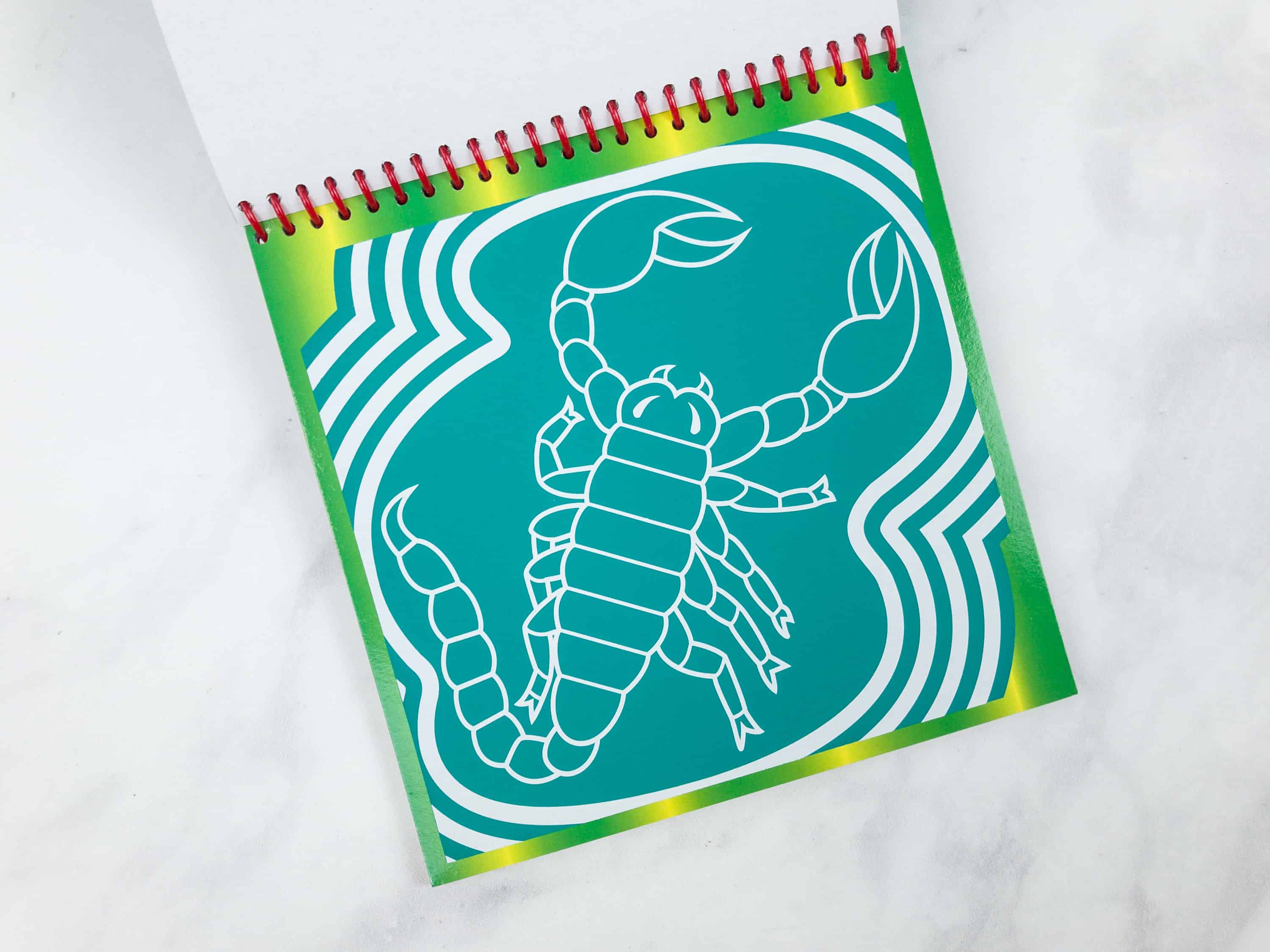 It also comes with various images that your child can color using their stylus. This one is in the shape of a scorpion. I can't wait to see how it turns out.
Here's another sample page and it features a dinosaur!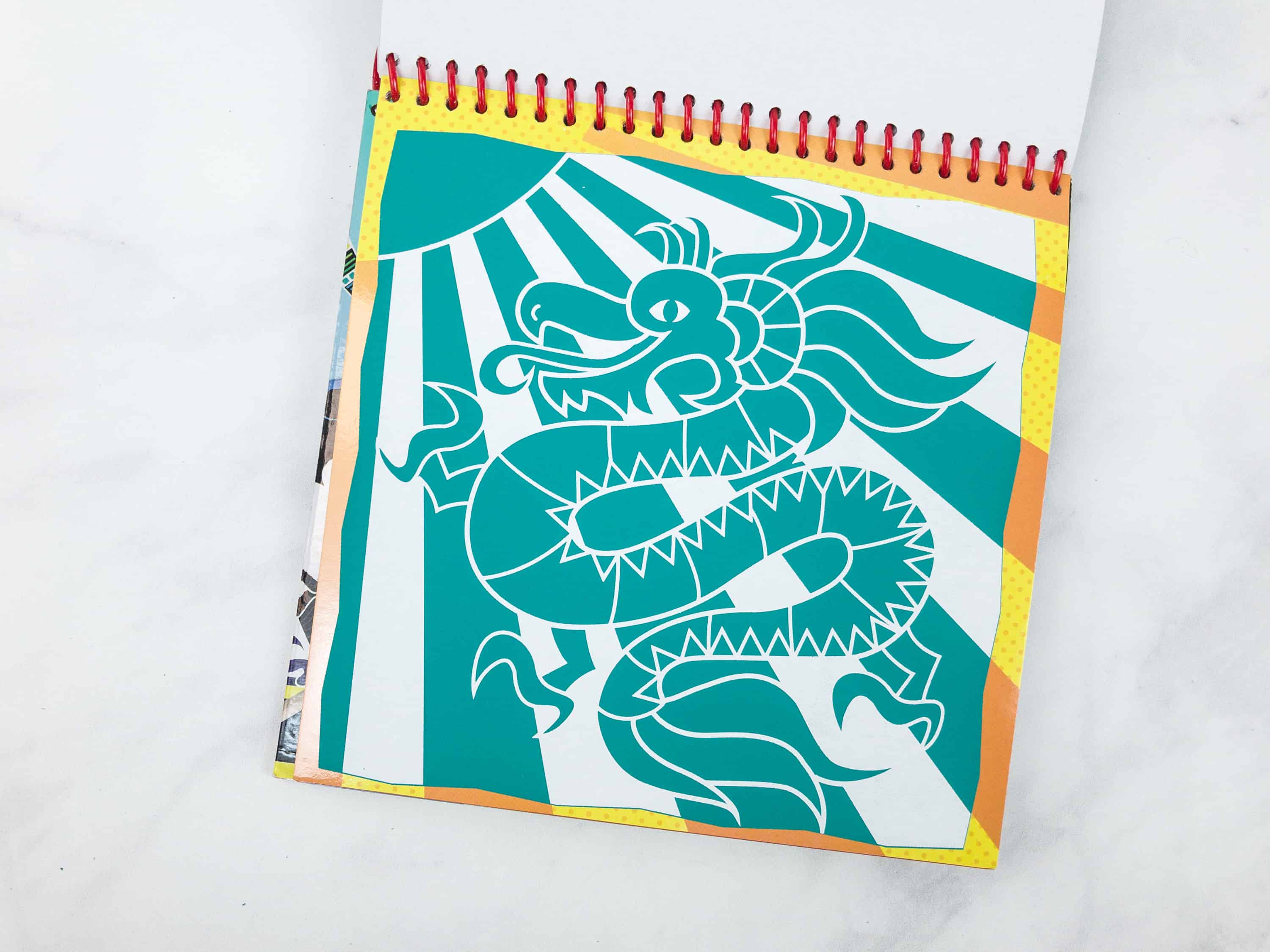 A little complicated but it will look awesome for sure, this dragon design deserves some serious attention. The details are great!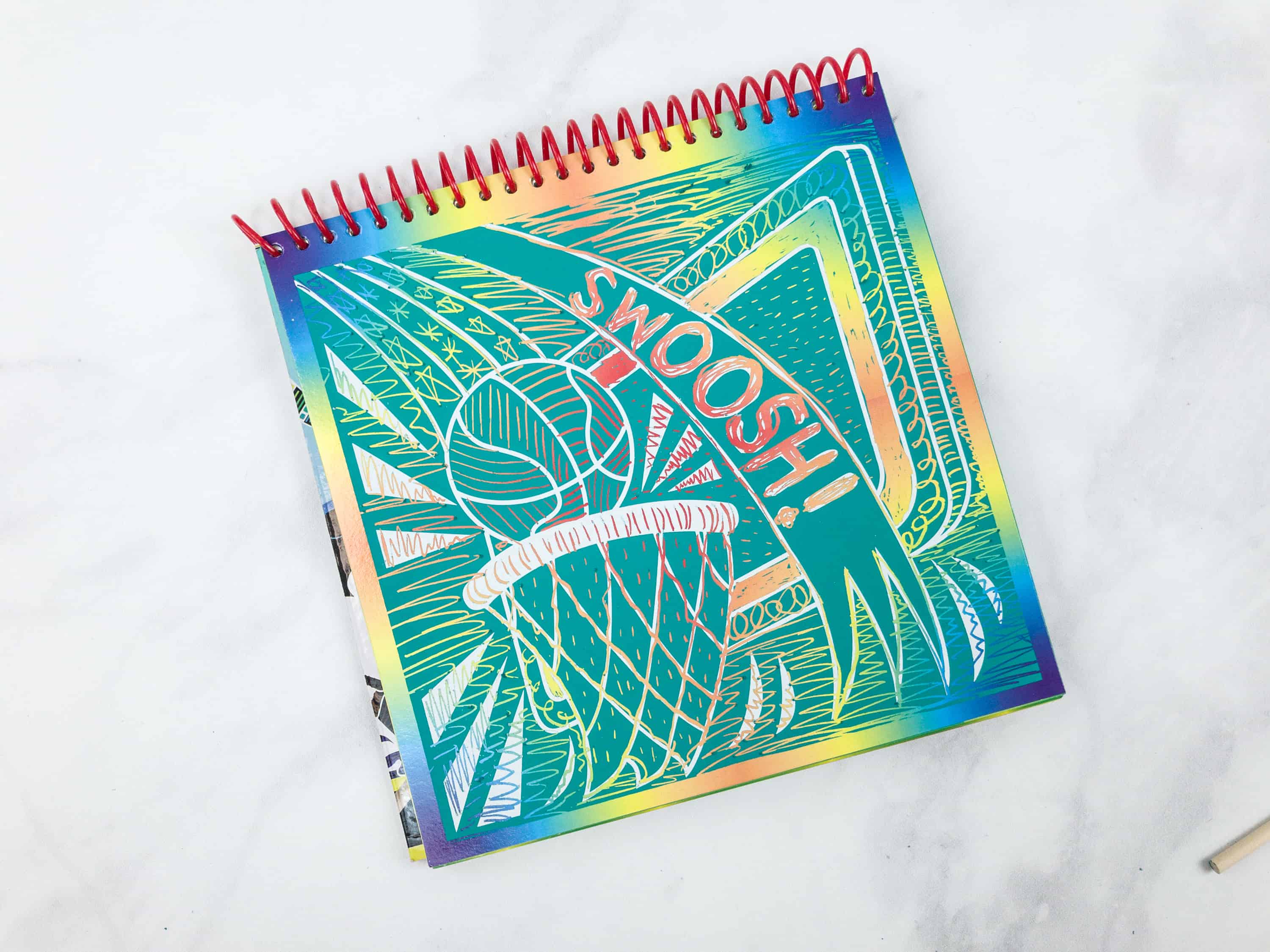 We tried doing one page and this is what came out. How colorful!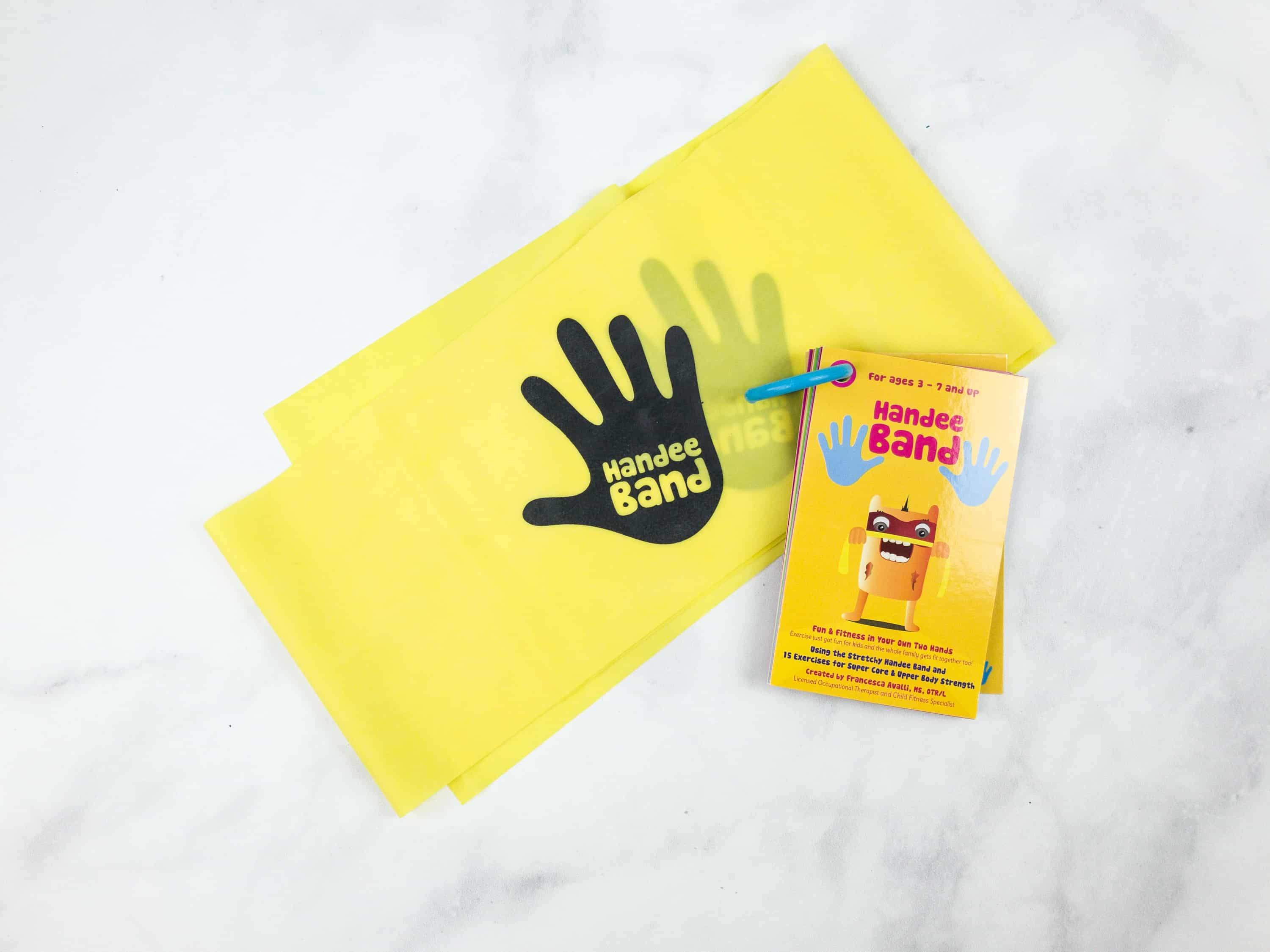 Handee Band Exercise Cards ($12.95) These exercise cards are helpful in developing your kid's coordination and upper body strength.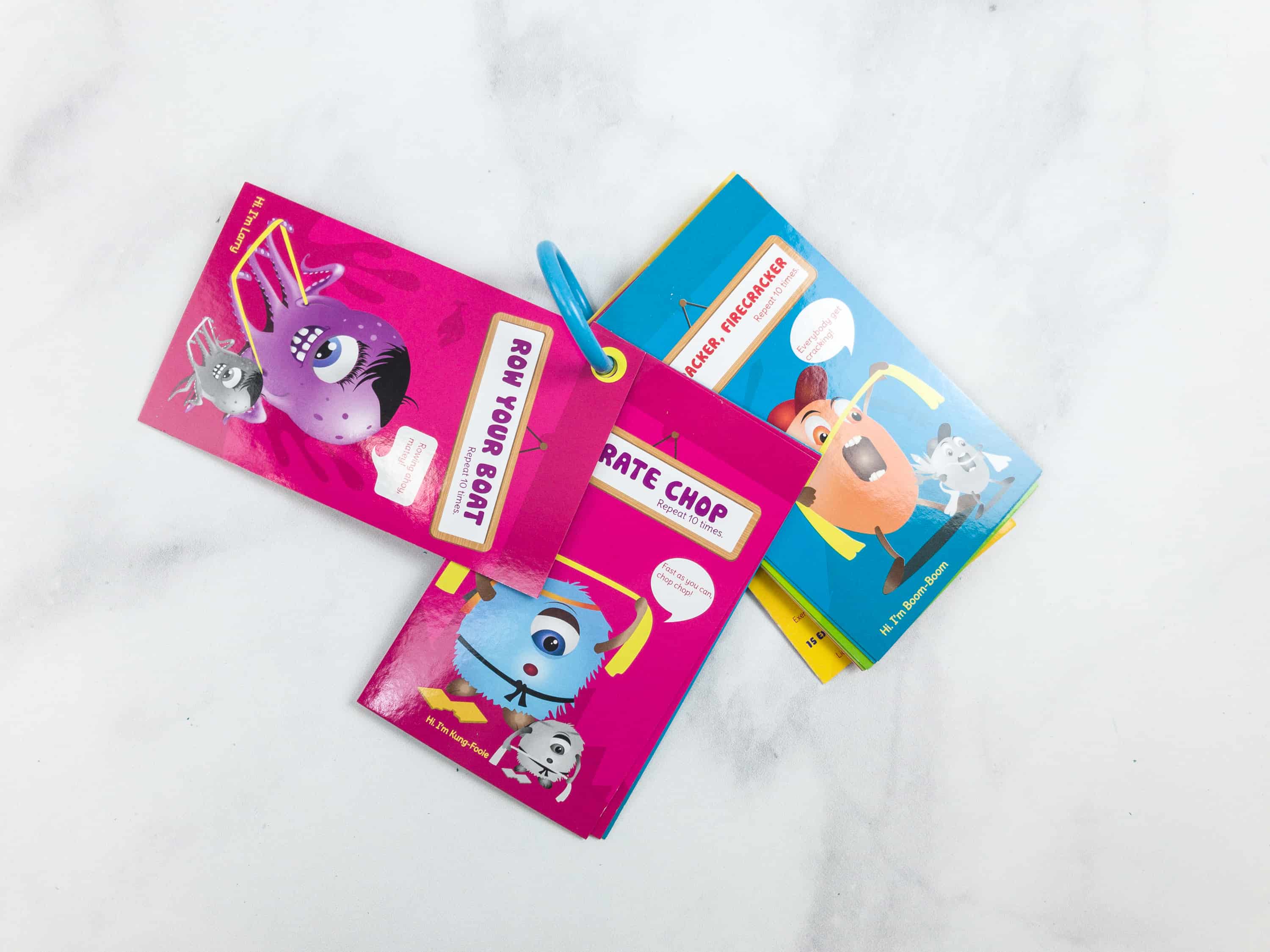 The cards feature cute monsters performing different activities with the Handee Band. The drawings really captured my kid's imagination.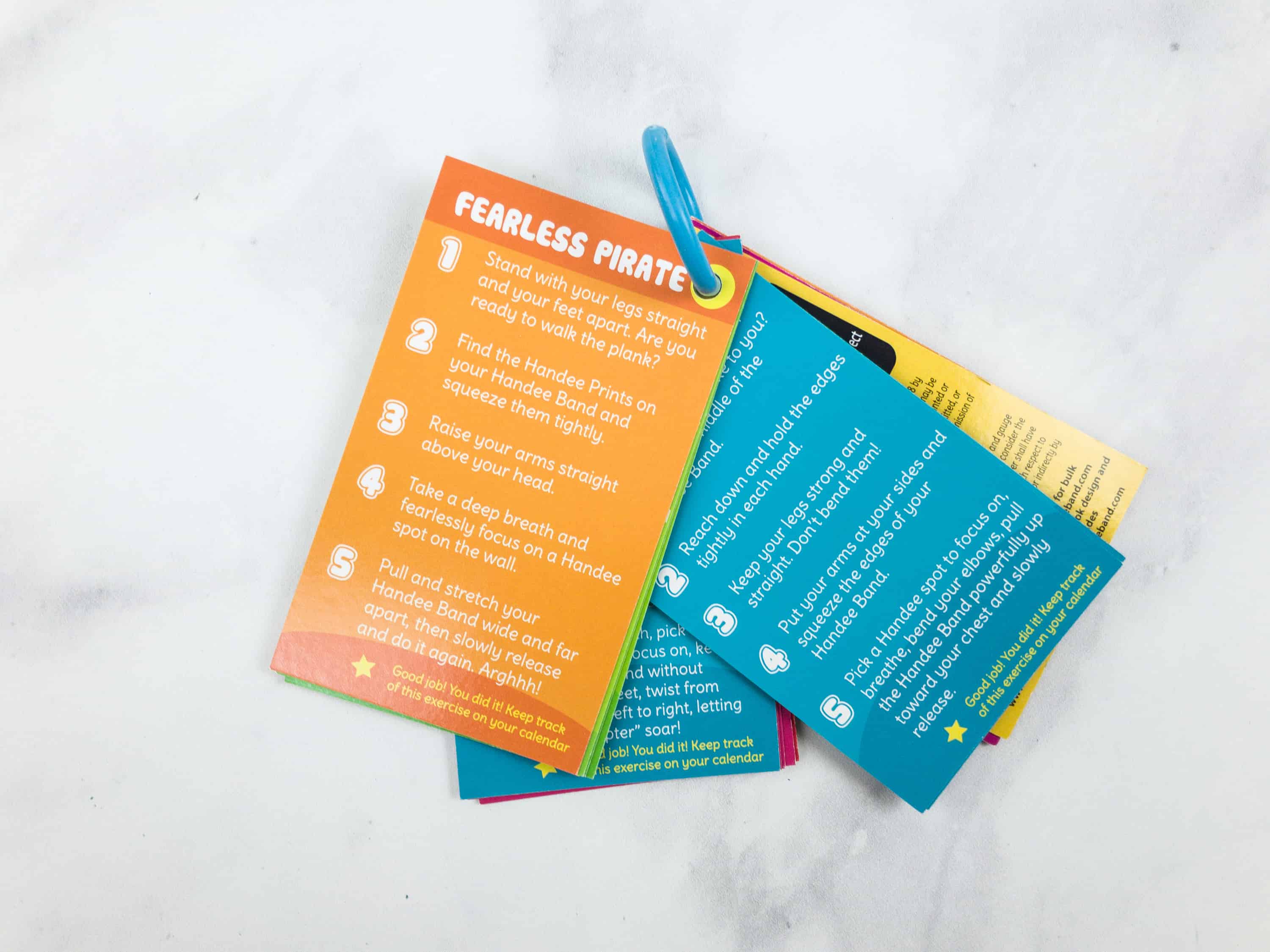 At the back of each exercise card are the steps that you'll need to follow the perform them. You can start by showing your child how it works and guide them by following the handprints that are included in the Handee Band so they will know where to position their hands. The instructions are easy to follow which is good considering that these exercise cards are for kids from 4 to 9 years old.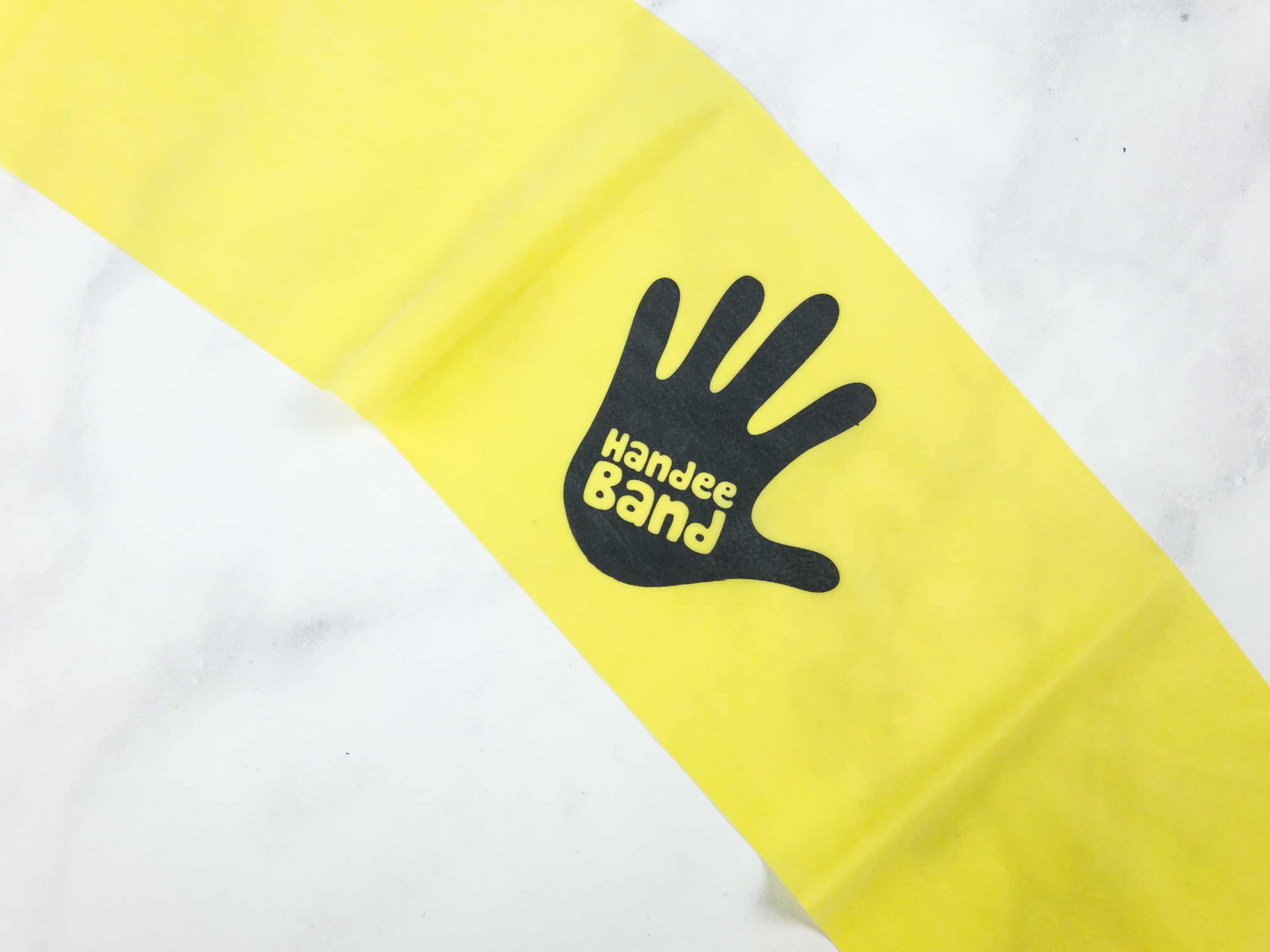 You will see the handprints on the band where your child can place their hands as they follow each exercise.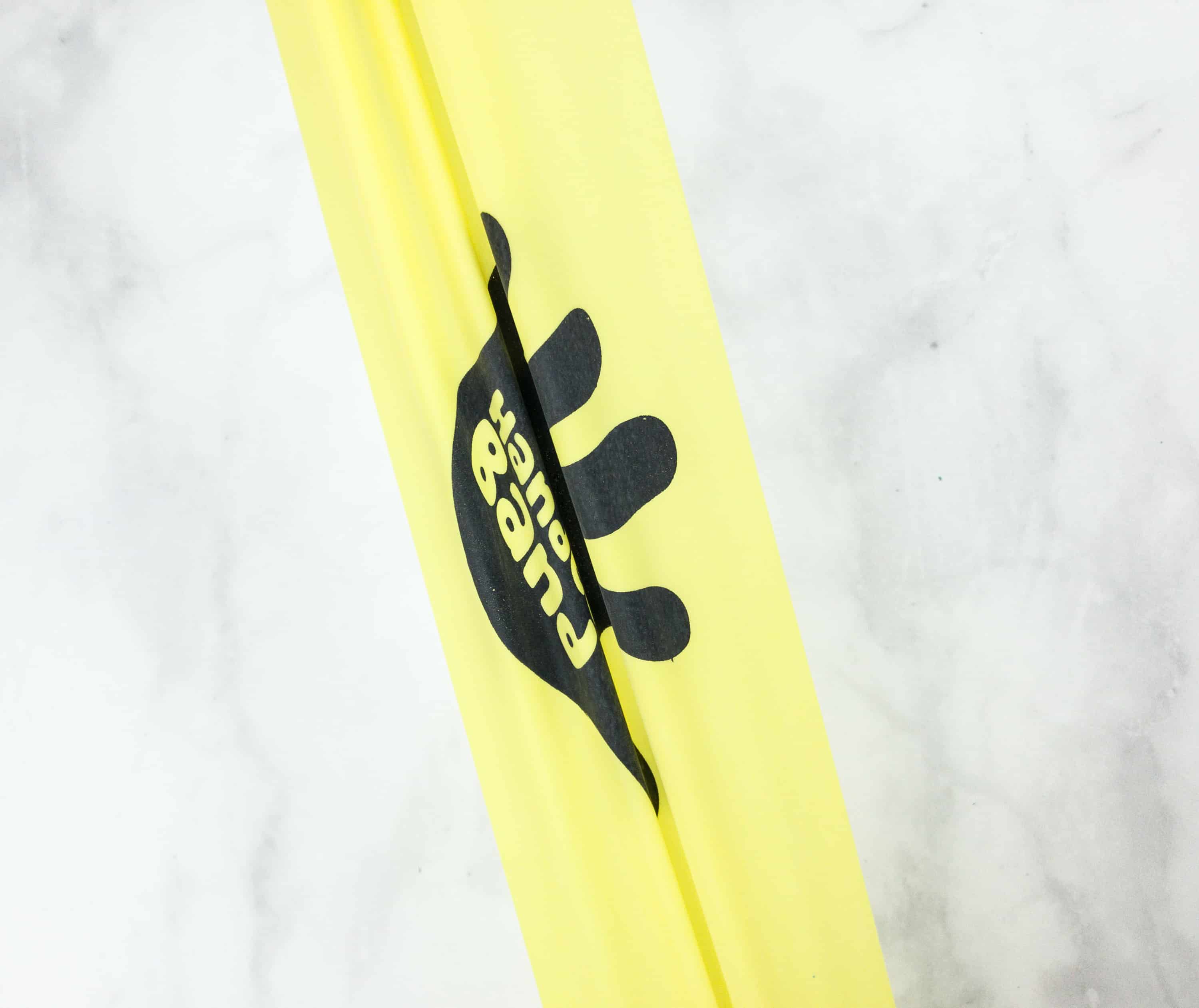 The best part is that you can do the whole exercise series with your child! Great at home OT.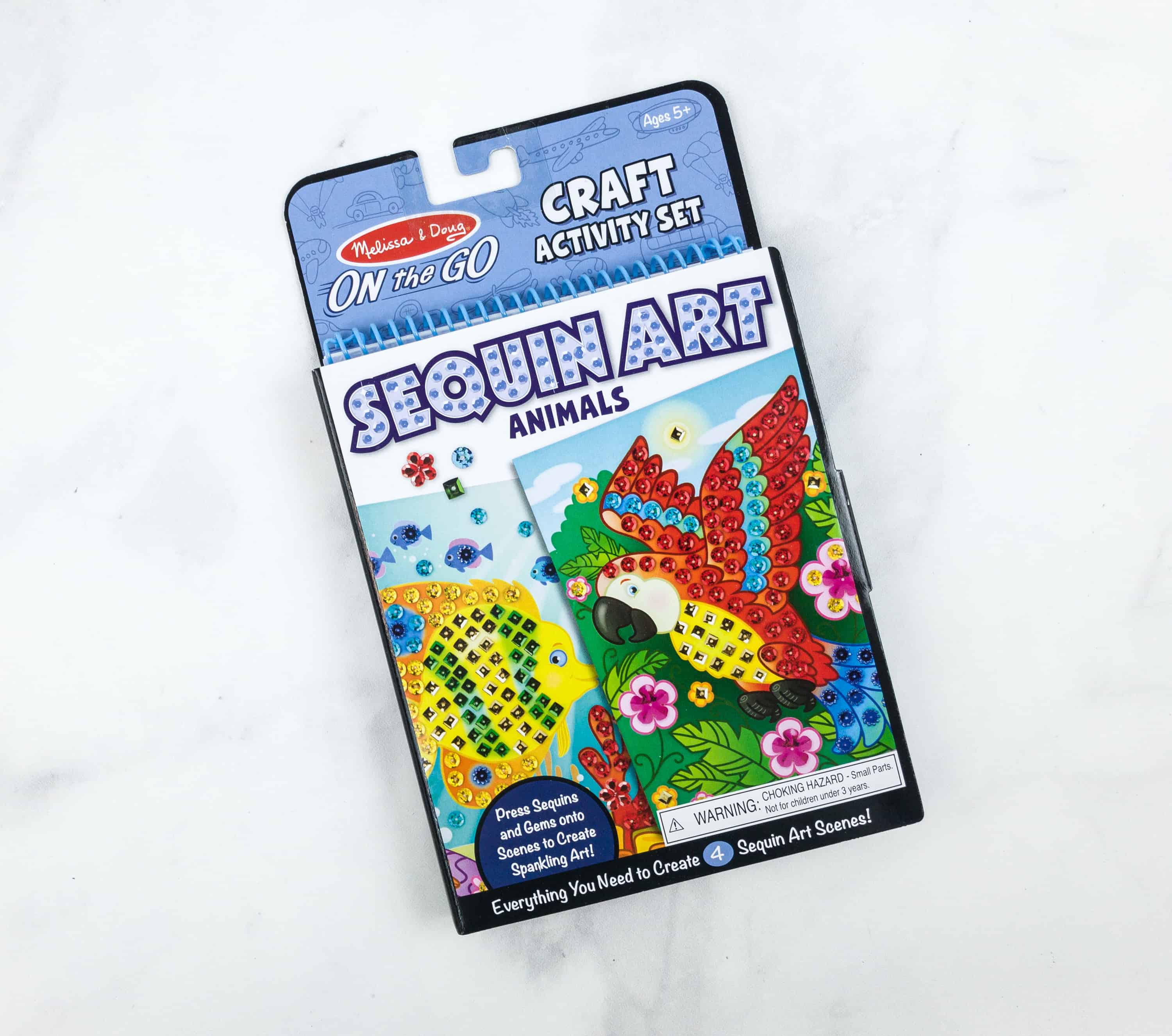 Melissa & Doug Sequin Art Craft Activity Set ($7.15; $6.99 on the card) Sequin art sounds pretty interesting. This set contains everything you'll need to create sequin art.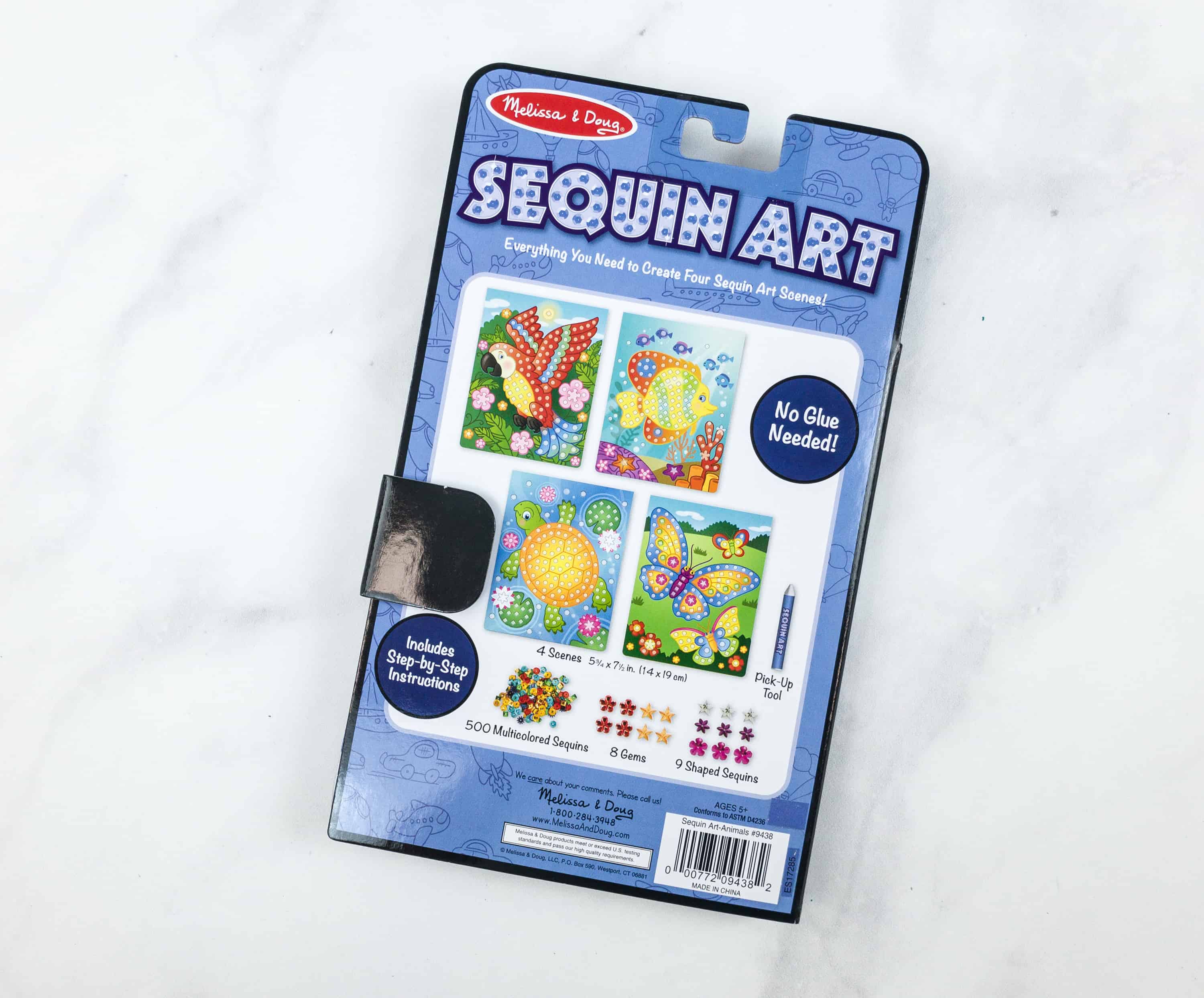 No need to use glue to stick the sequins on the art scenes. There will be less mess for you to worry about.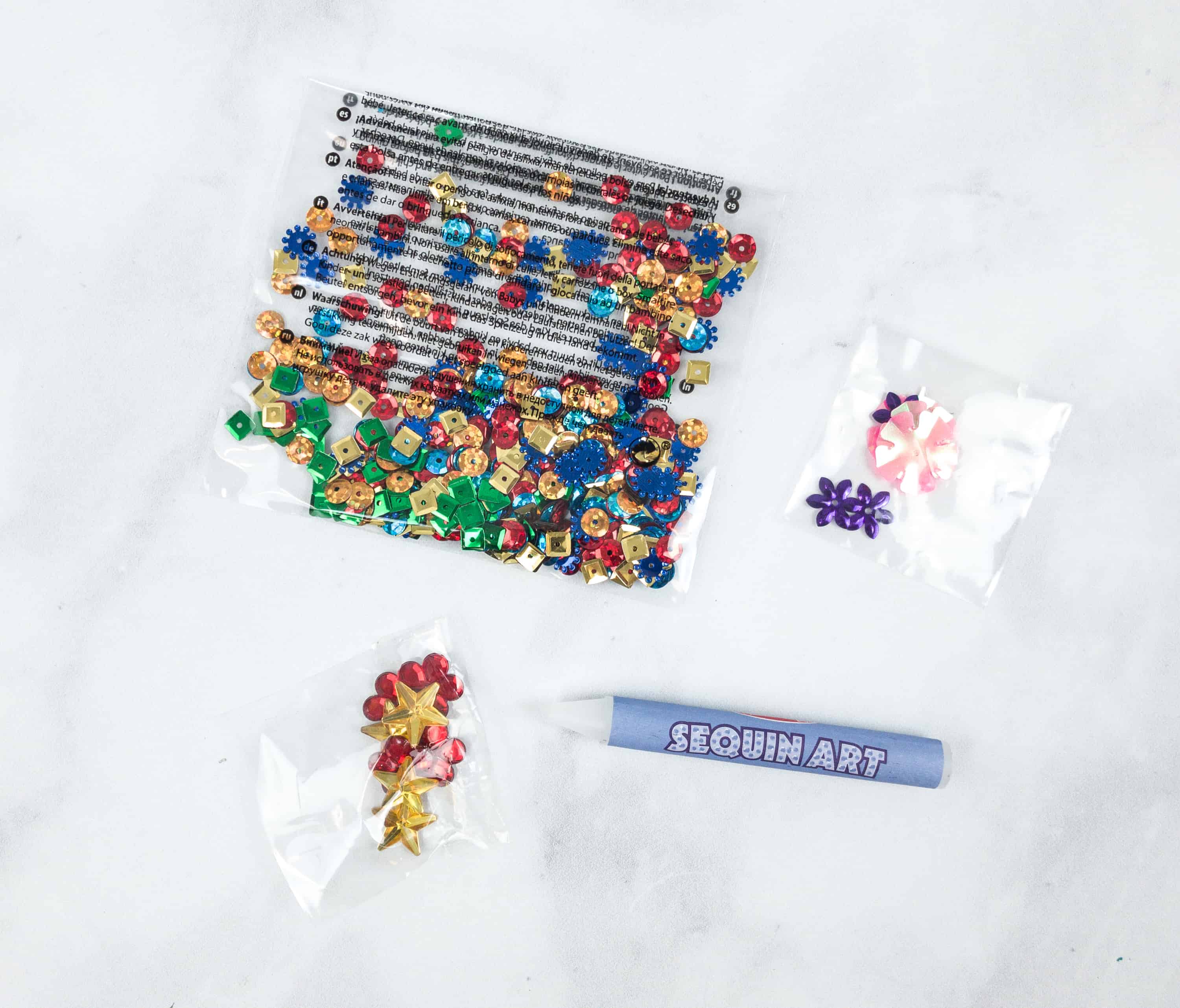 The sequins come in a variety of colors. They're grouped according to shape and packed in plastic pouches.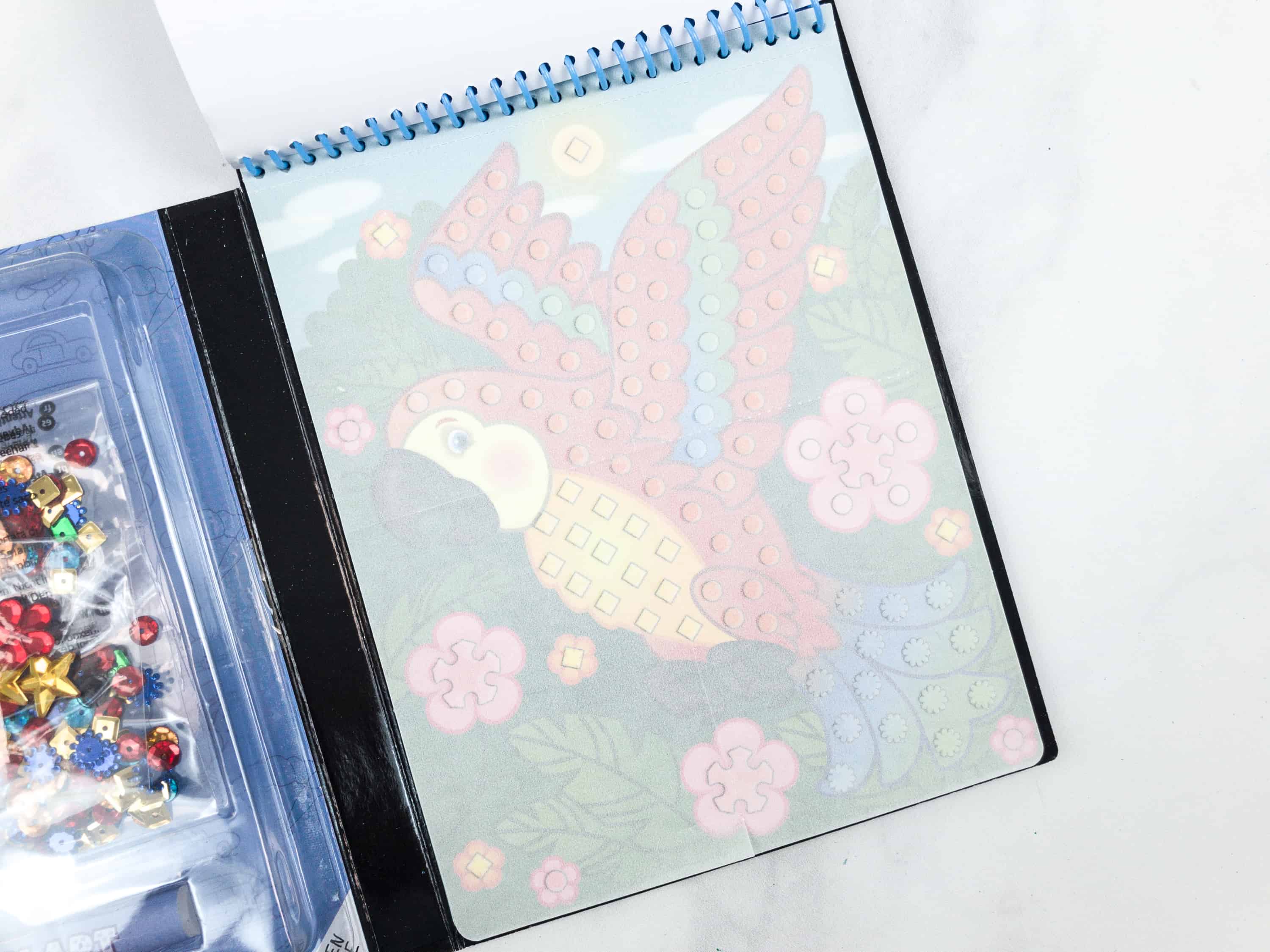 Each artwork has a thin paper covering it. This preserves the sticky surface from rubbing against the previous page. It eliminates the use of glue too for the sequins. How cool is that?
Lift the paper up and you will see where the sequins need to be placed. It's a quick guide and I am sure my kids will finish this fairly quickly.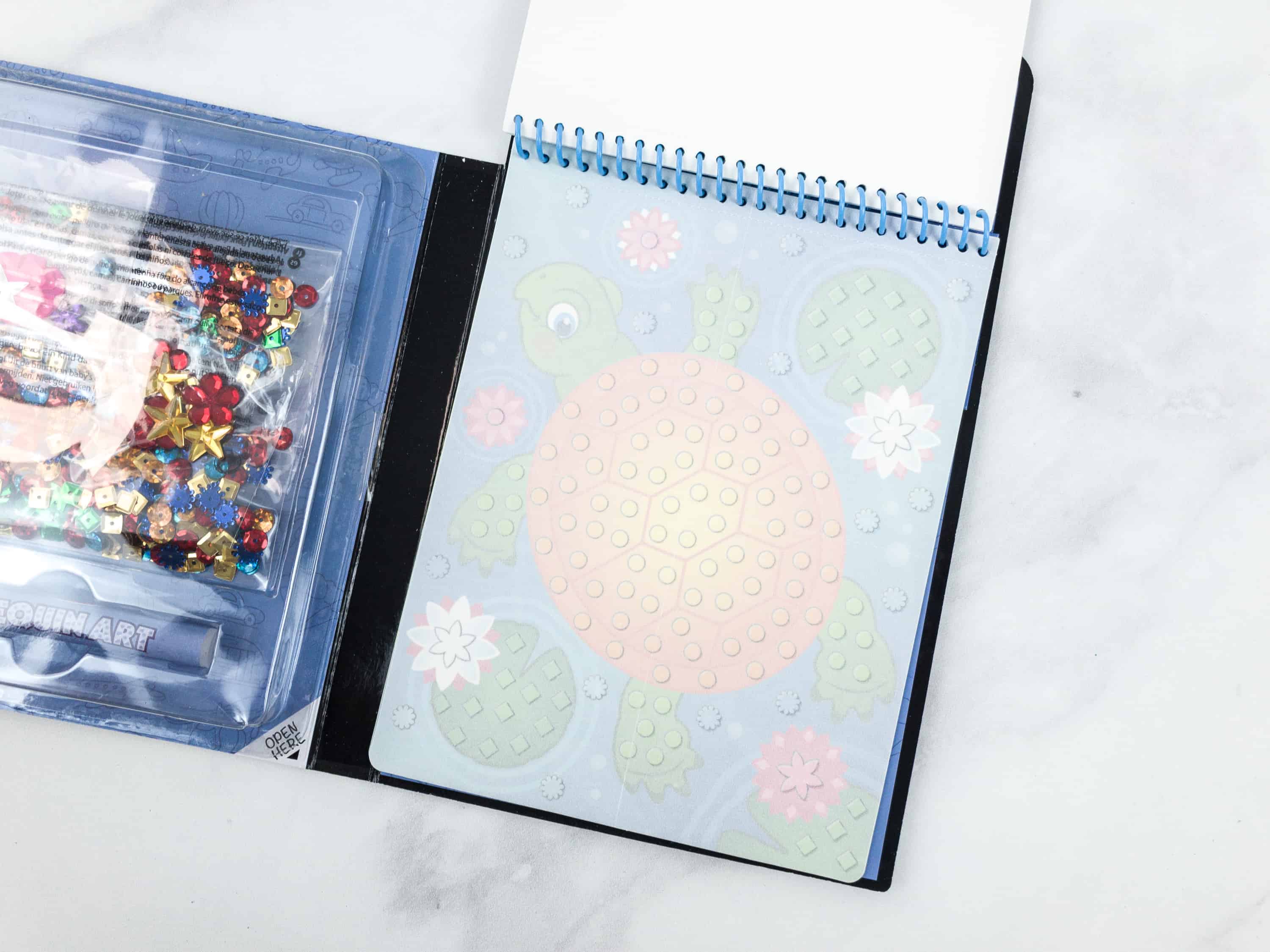 Another artwork you'll find in this set is a cute looking tortoise. You get the drill. Just lift the paper and start decorating it with the sequins available.
Sensory TheraPLAY curates a bunch of awesome toys and activities that will keep the kids entertained while helping them develop certain skills at the same time. This month, my favorite is the DynaCubes because they're fun and challenging, but my kids adored pretty much everything. From fidget toys to puzzles, the subscriptions has got us covered!
Are you planning to subscribe the Sensory TheraPLAY Box?