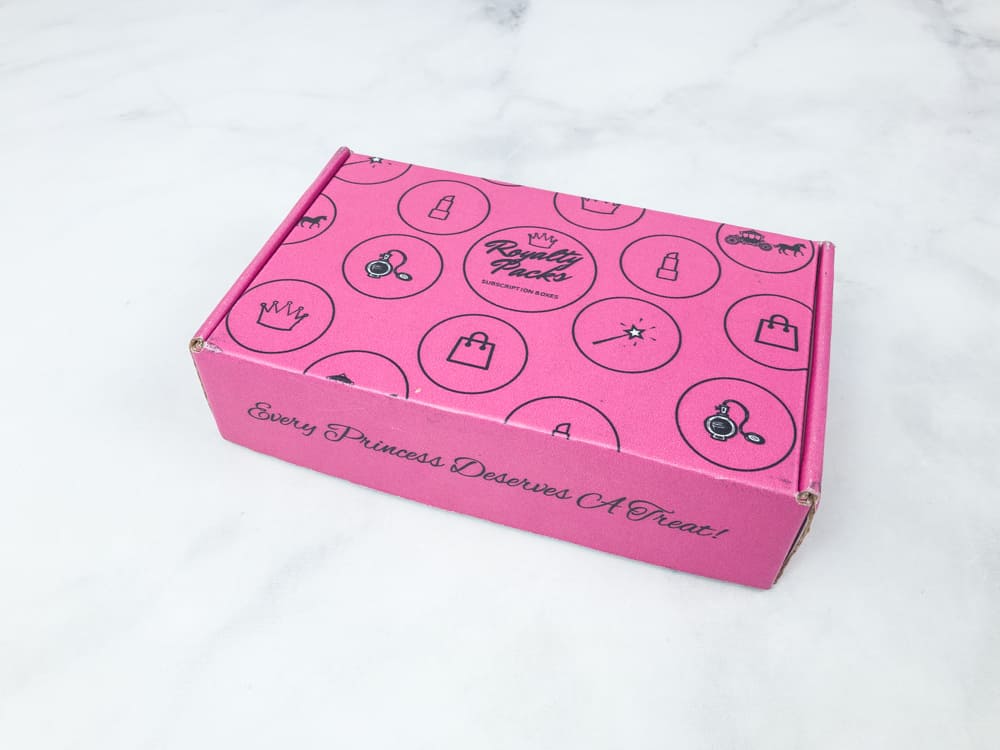 Royalty Packs is a monthly kids/tweens subscription box for your favorite little princess. For only $29.95, get a box filled with fashion accessories and beauty products handpicked for little girls who hold a special place in their hearts for tutus and tiaras. Available in Royalty Pack 4-8 years old and Royalty Pack 9-12 years old.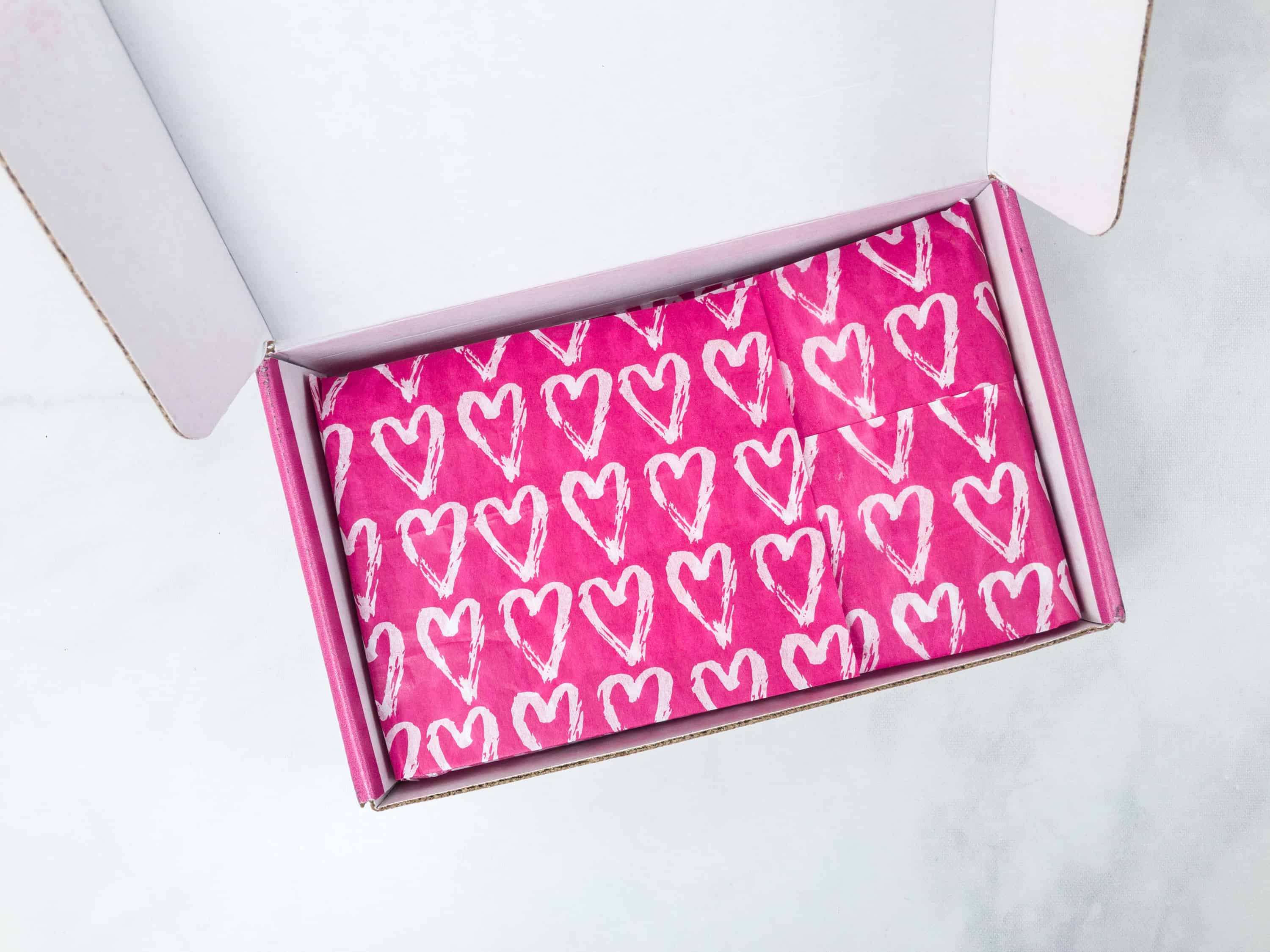 This is a review of the Royalty Packs 9-12 years old.
DEAL: Get 15% off your order! Use coupon code HELLO. One time use per customer. Offer valid on any items in princess shop including subscription boxes.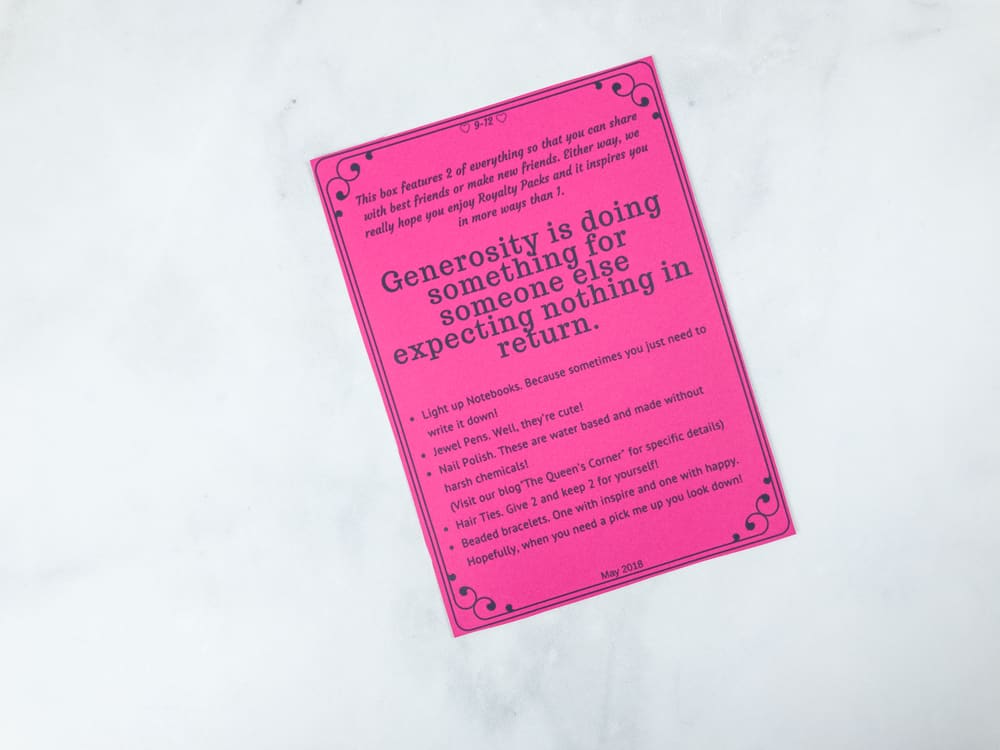 Here's a special note from Royal Packs. I like how they are encouraging young girls to share!
This box features 2 of everything so that you can share with best friends or make new friends. Either way, we really hope you enjoy your Royalty Packs and it inspires you in more ways than 1.
Everything in the May box!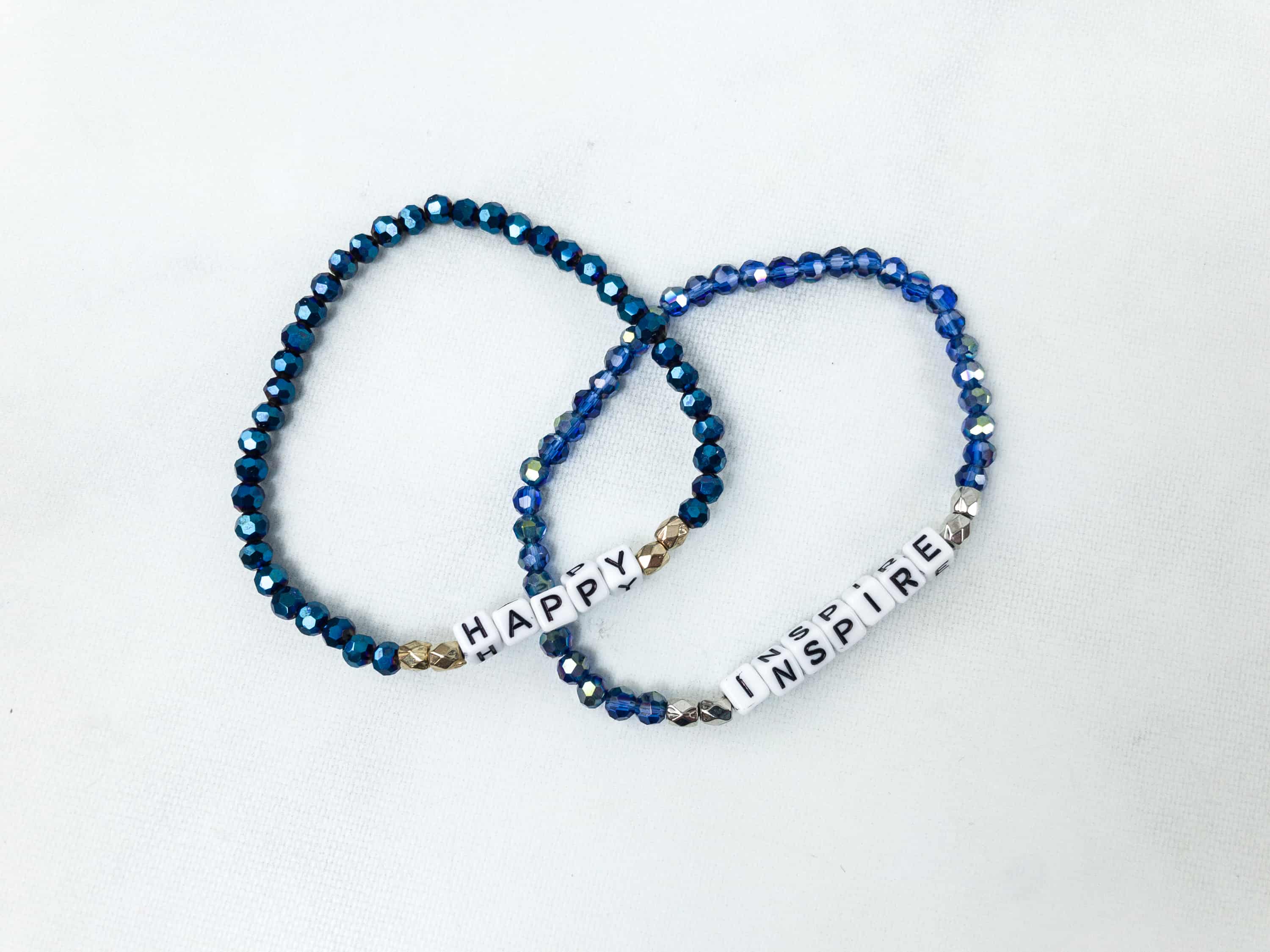 Beaded Bracelets. These adorable bracelets have royal blue beads and letter blocks included. One says "happy" and one says "inspire." They are positive reminders and good mantras for little girls.
Nail Polish. There are also two bottles of nail polish in the box. One is in mint green, while the other is in fuschia pink. They are not labeled though, but the card states that they're water-based and made without harsh chemicals!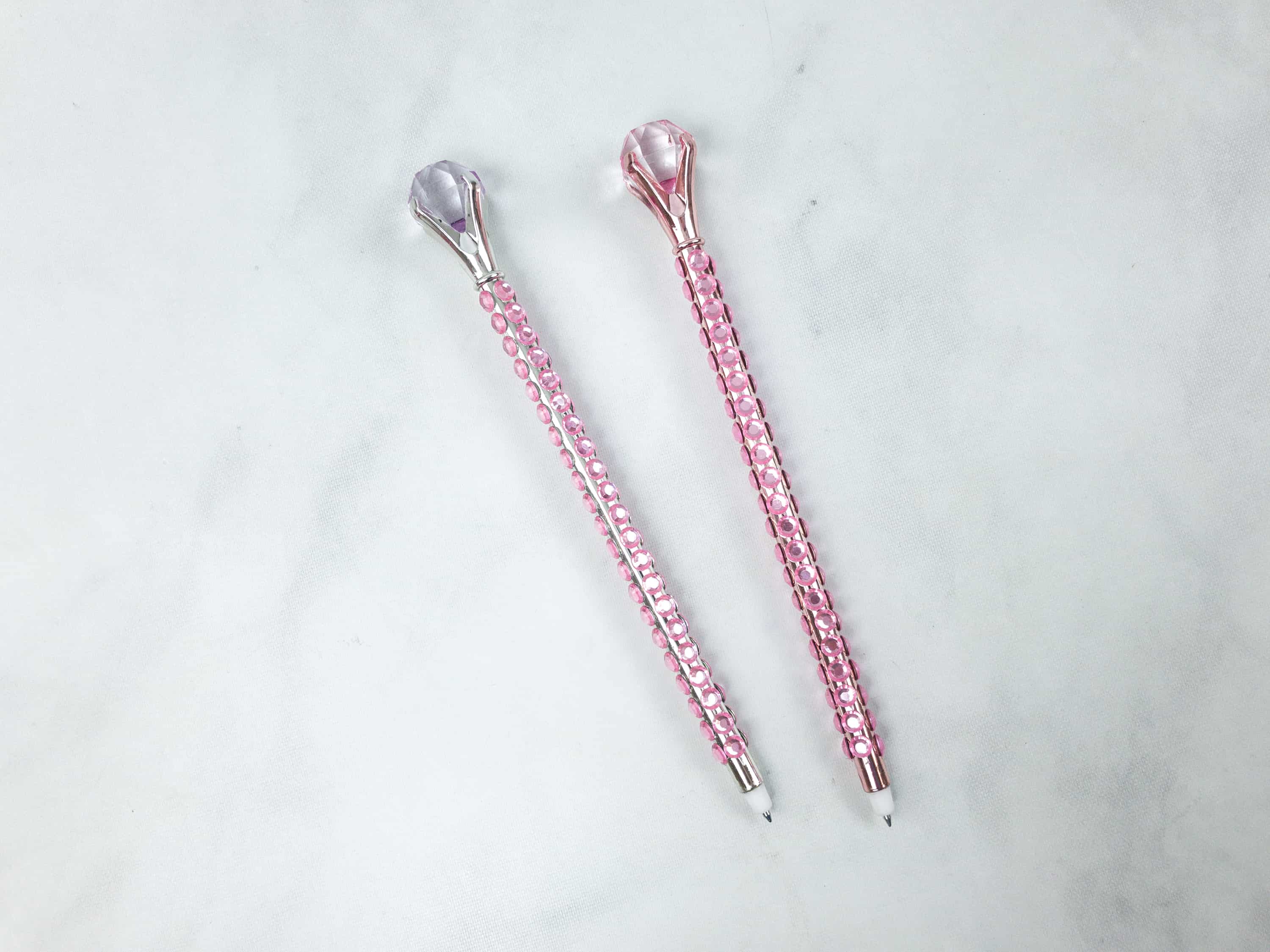 Jewel Pens. Fit for royalty, these pens are studded with fancy jewels. One of them is in silver and the other is in pink. Both also had big jewels on the cap.
These pens look like small scepters too!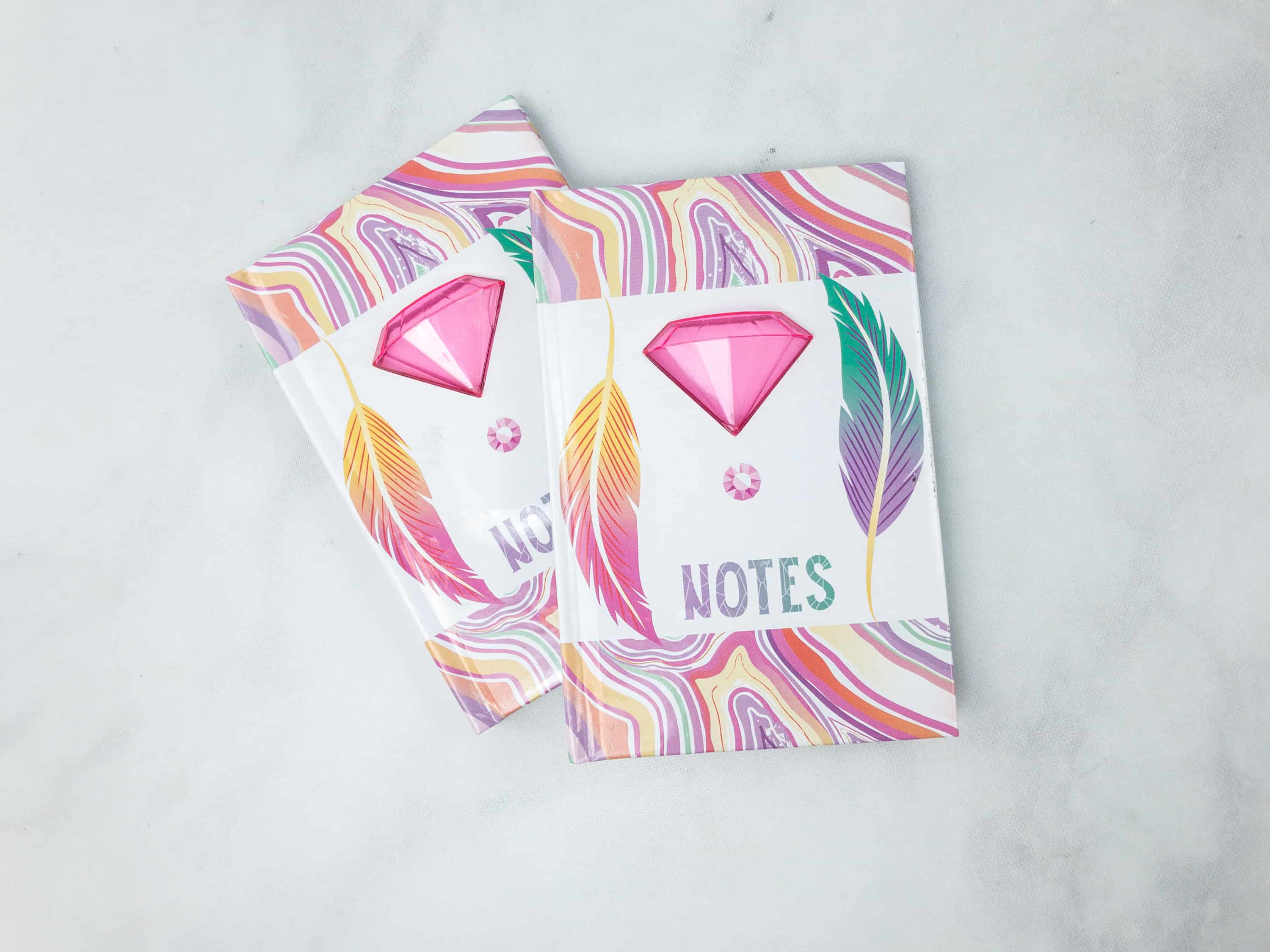 Light Up Notebooks. To pair with the pretty pens, there are notebooks with a colorful and groovy design.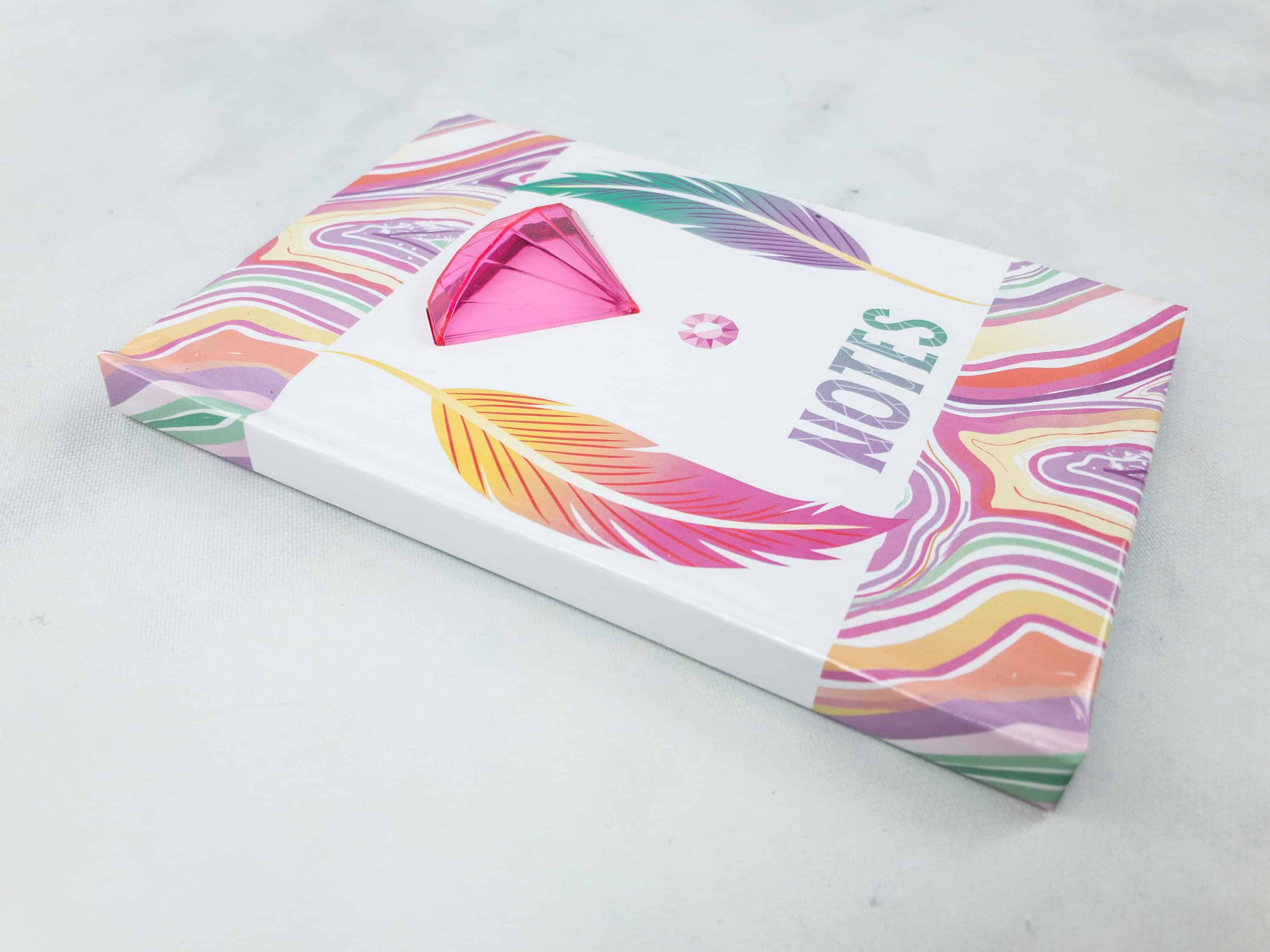 These are not your regular notebooks though, because they light up!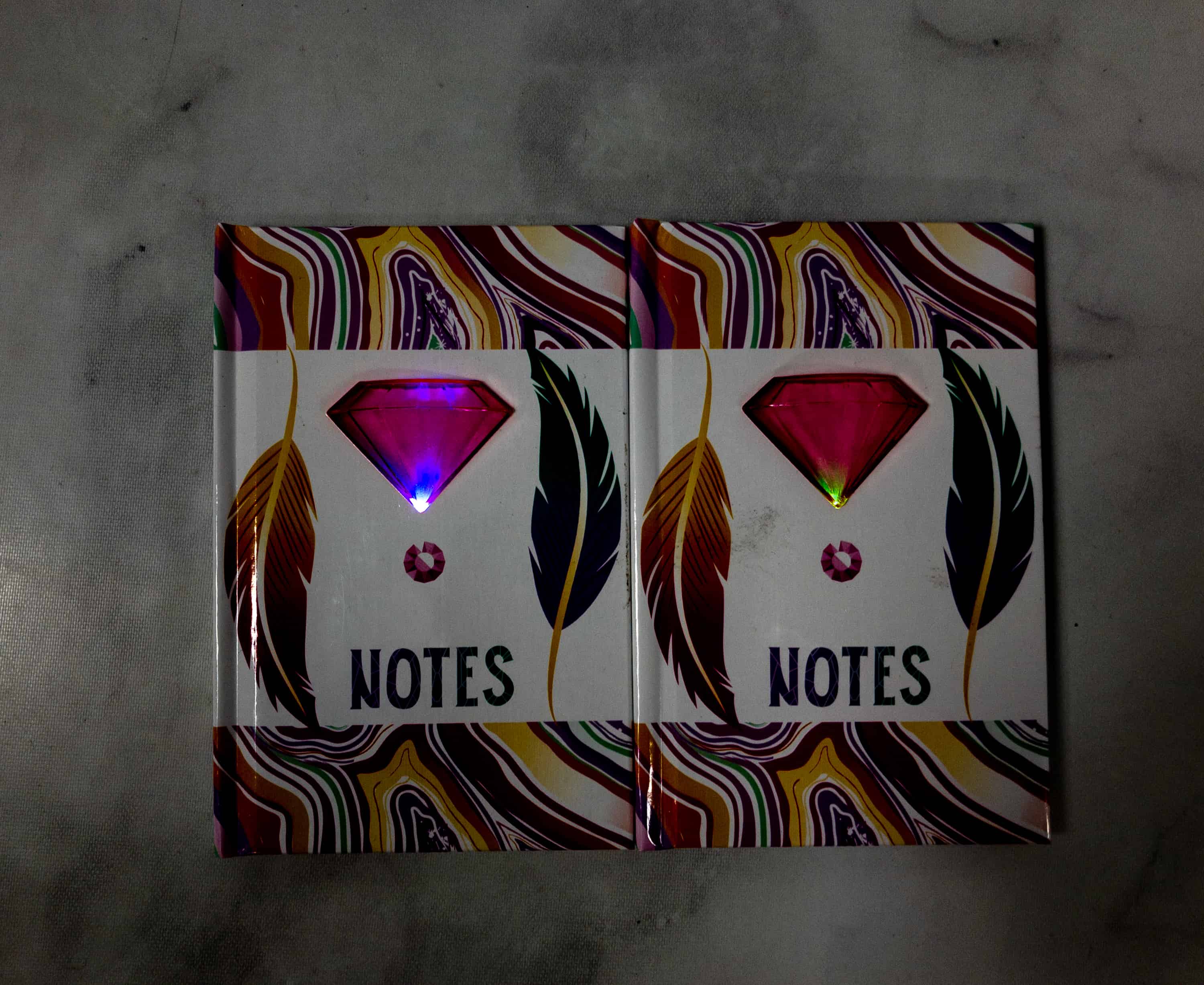 See what I mean? When it's dark, you'll see the jewel in the middle glowing! How sweet! Perfect for a sleepover!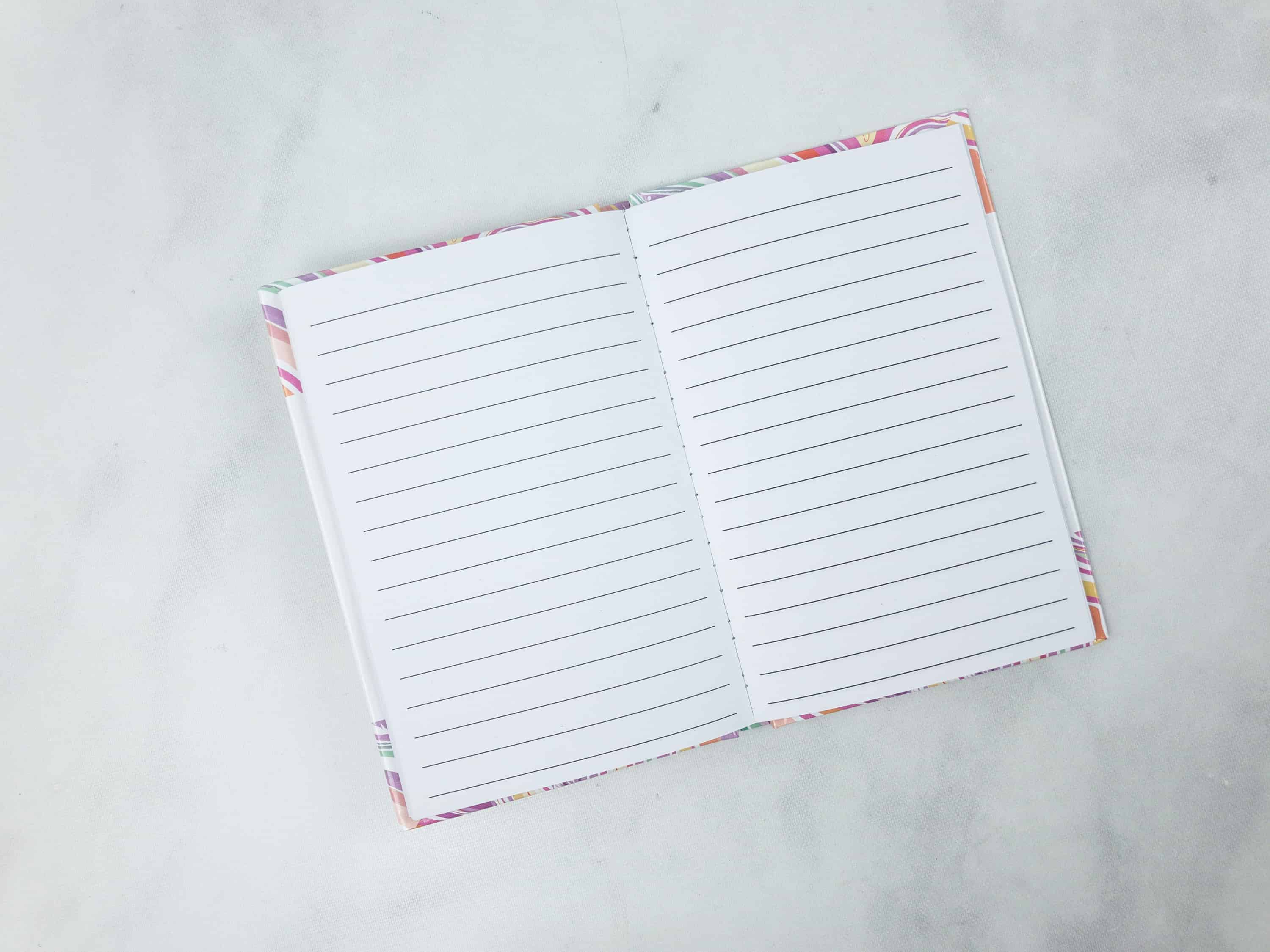 The notebook is lined and there's plenty of space where you can write down your thoughts or take notes from class.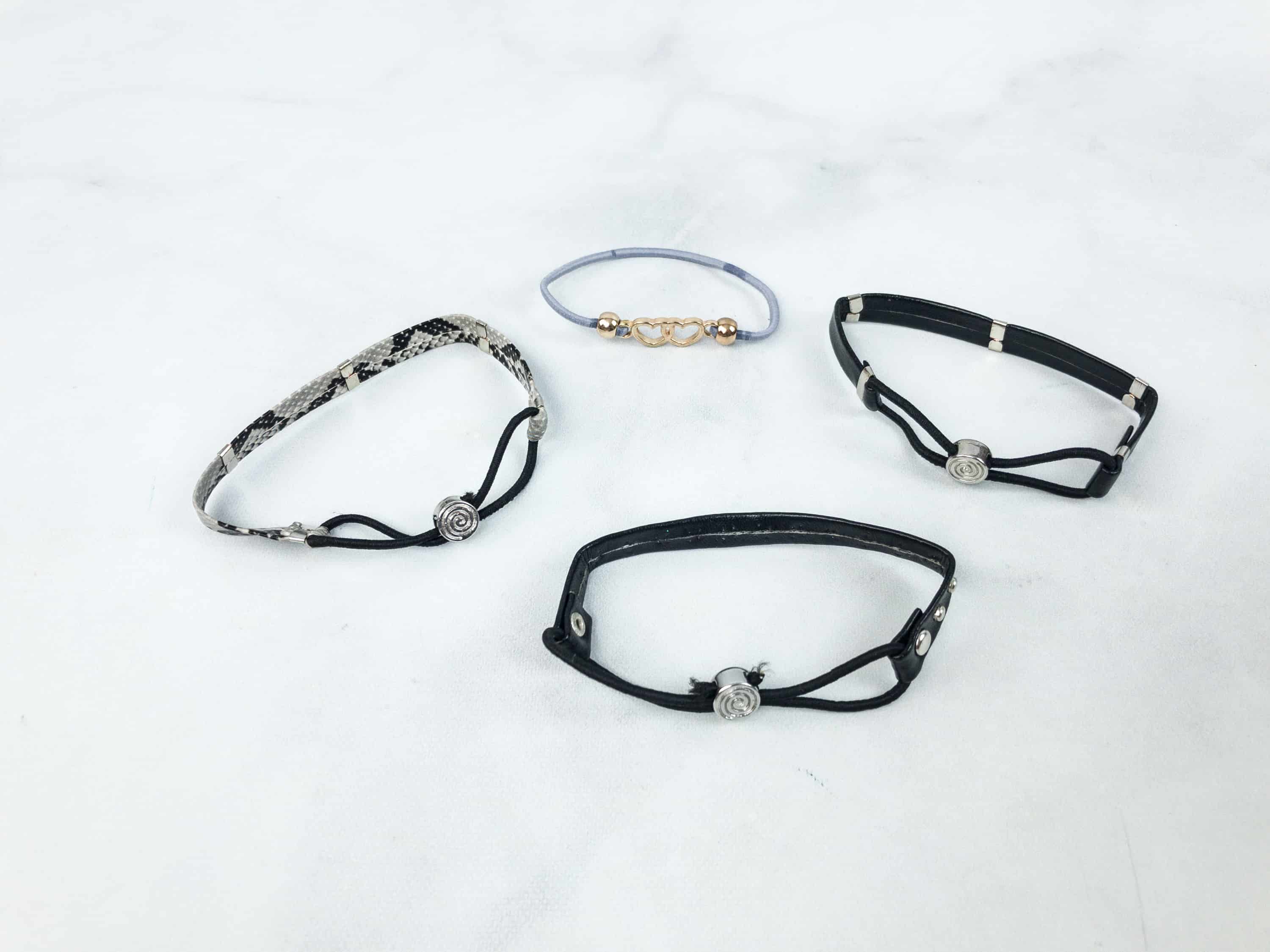 Hair Ties. There are four hair ties, which are pretty useful for keeping your little girl's hair at bay.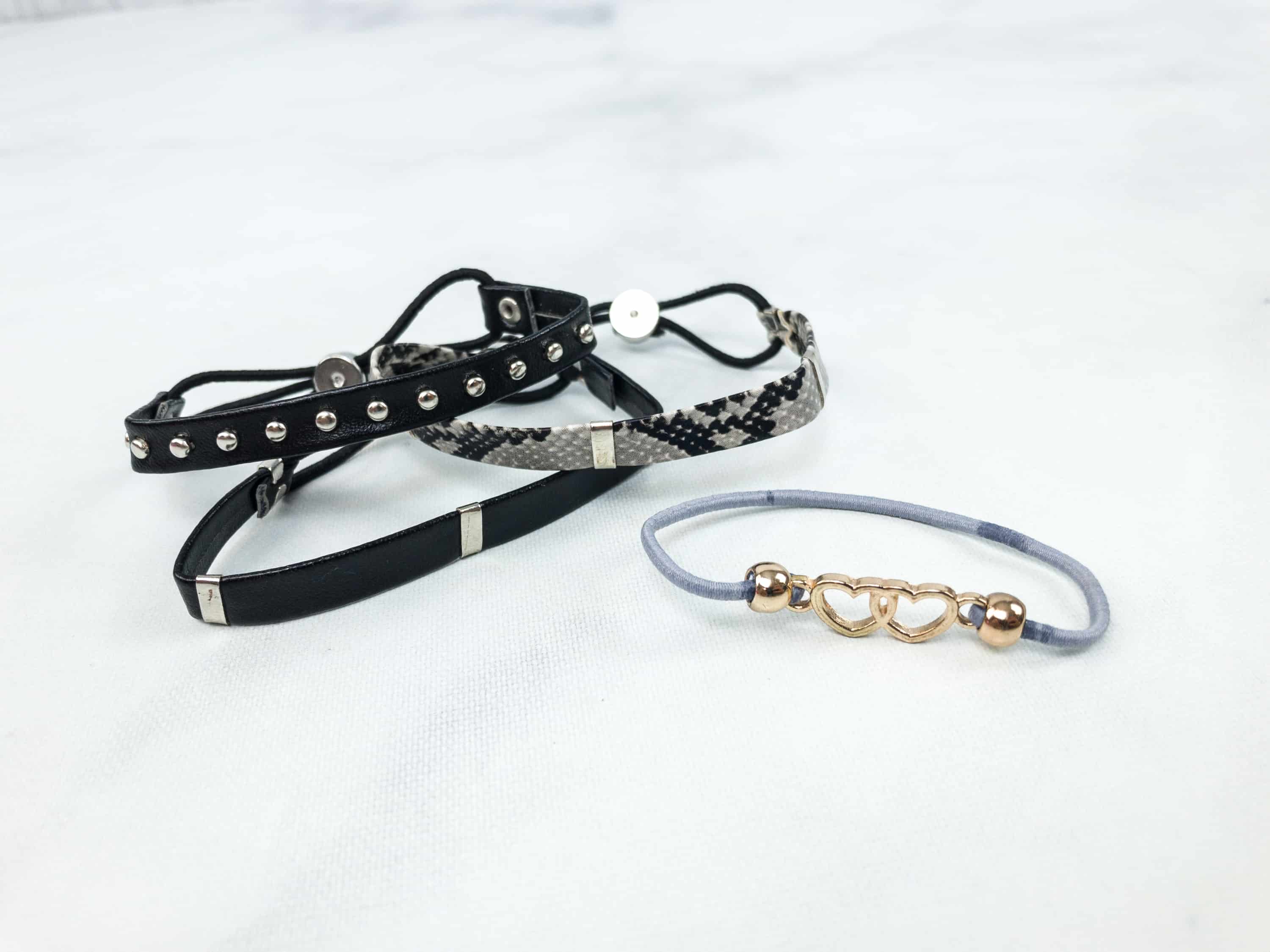 They're all nice but our favorite is the gray tie with two gold colored hearts in the middle. Give 2 and keep 2!
I love how they're encouraging generosity through this month's theme! There are 2 pieces of everything, and one of each is meant to be shared with a friend whether new or old. Everything's pretty, high-quality, and useful! They indeed make great gifts! My daughter's favorites are the notebooks and pens. The nail polish is a fun activity to do with friends too. As always, we're impressed with the subscription because they do know how to pick items that young girls find pretty!
Do you think this box as fun and pretty as we do? Share your thoughts in the comments!