Robb Vices is a monthly subscription service that delivers a collection of "storied treasures." The subscription costs $89.95 per month, and each box comes with incredible products and experiences that have been curated for your enjoyment.
The box is huge! It is the size of a padded laptop shipping box. The large size lets them ship fragile and really expensive stuff with adequate padding.
DEAL: – Use codes/links to get these offers!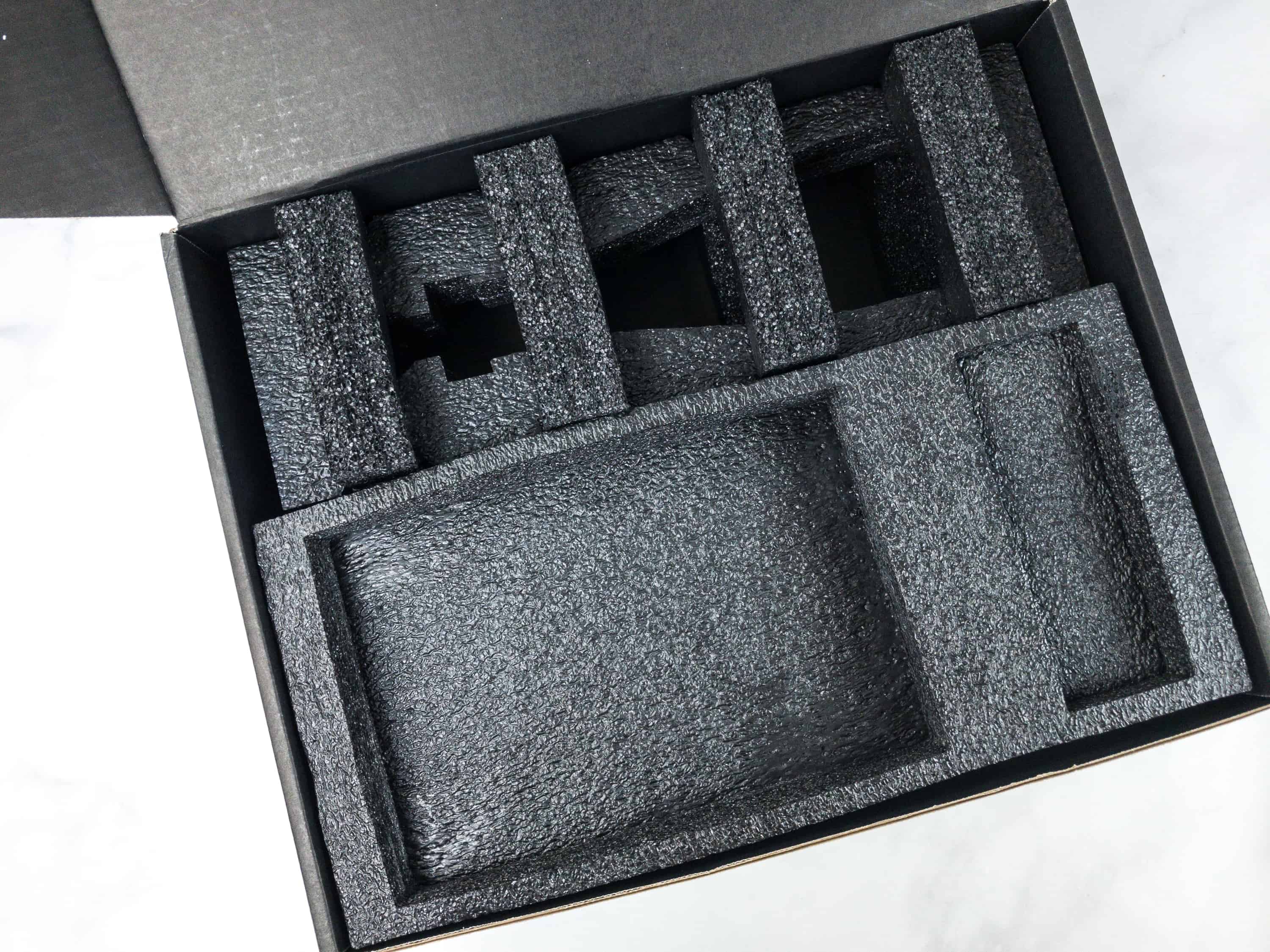 Even the padding in the box is exquisite! It has a foam insert that cradles everything inside, and it even has a velvety surface. It all has a very high-end feel to it, and unboxing everything from the custom case makes you feel a bit like a secret agent selecting your gear.
The story of the premium products is told through a giant, novella-sized booklet with multi-page featurettes on each selection. It is the most thorough exploration of products I've seen in a curation, as each one has the equivalent of a magazine article written about it.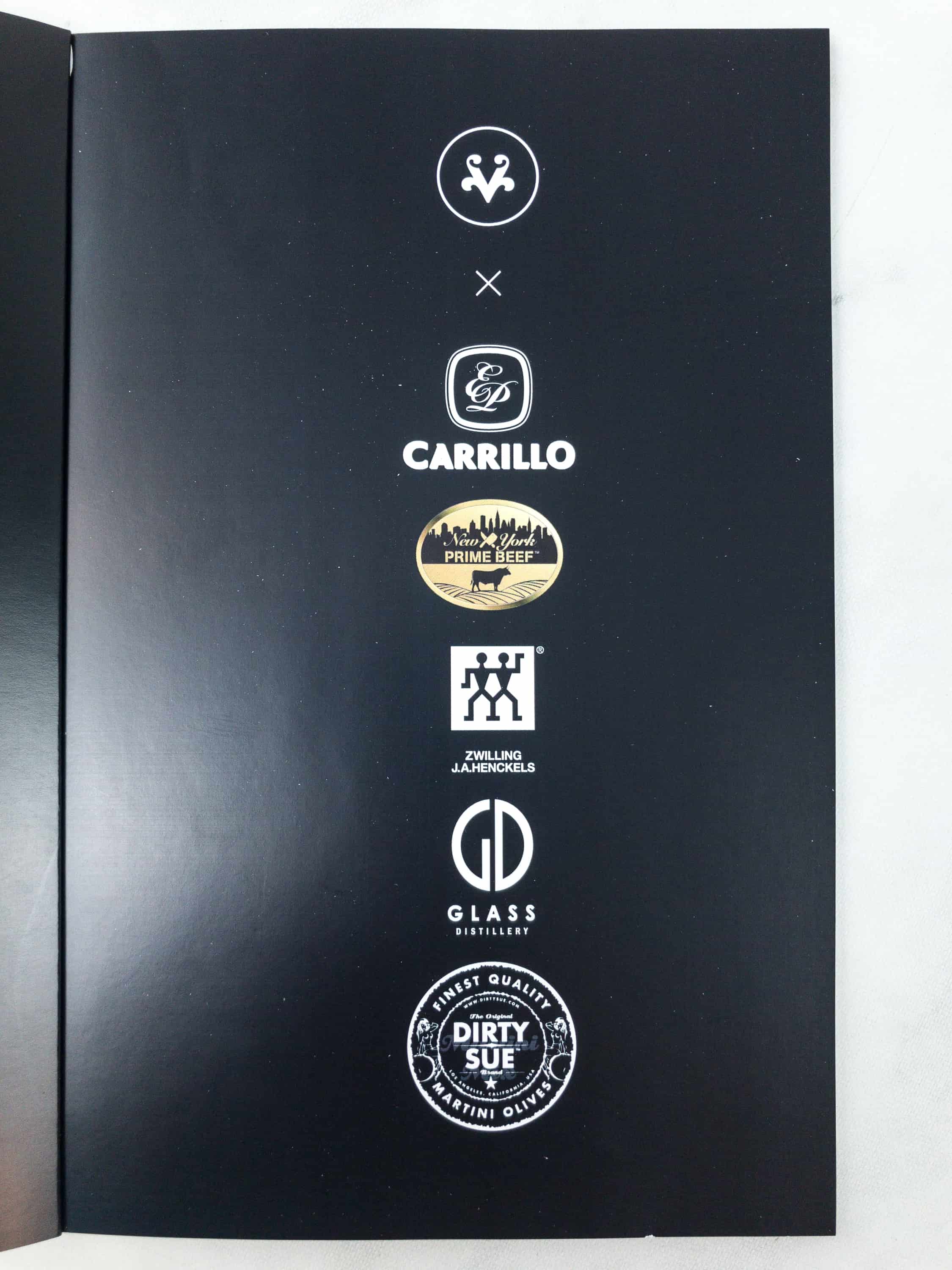 There's a page that lists the brands who contributed items to the box.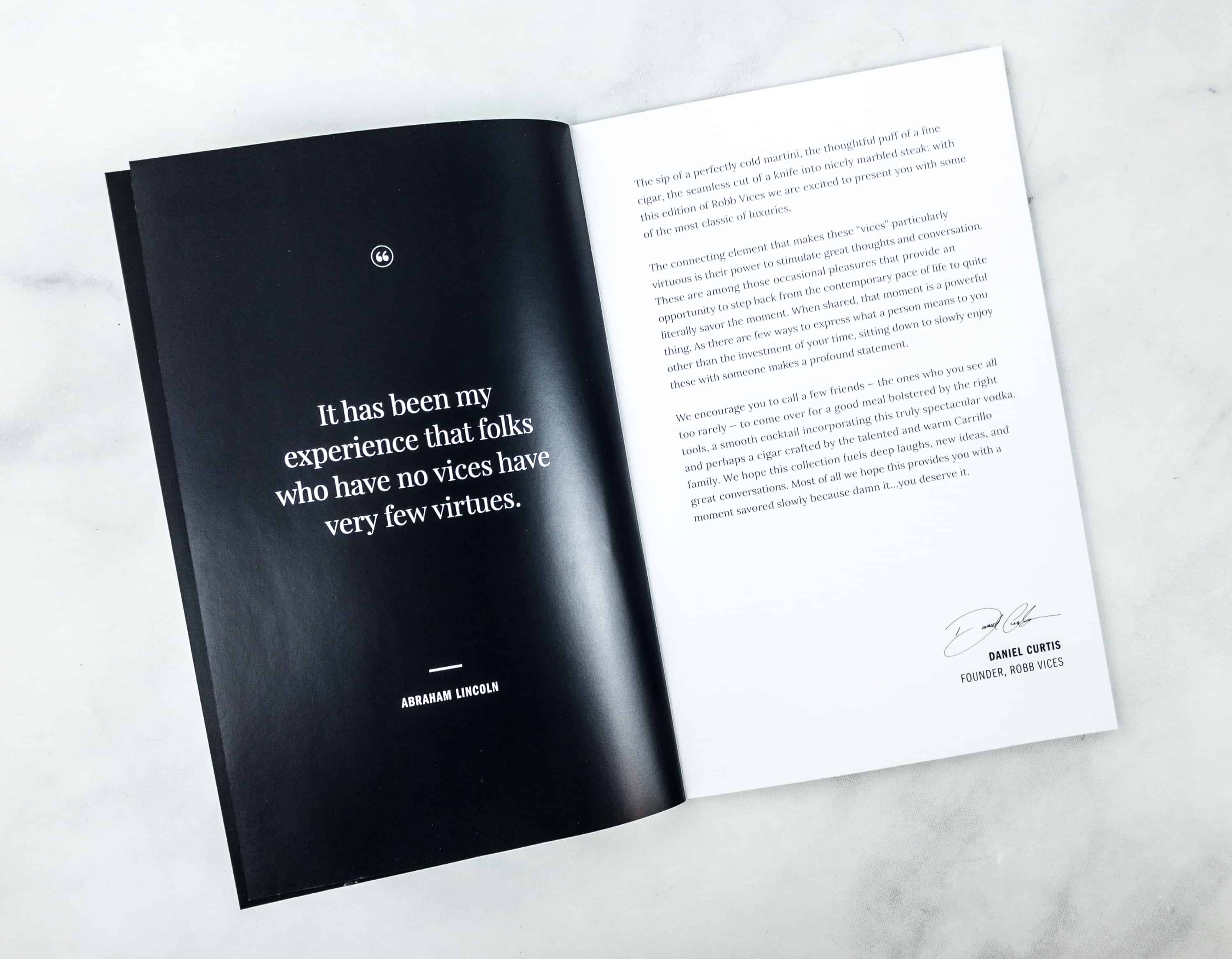 The Robb Vices CEO has a message for the subscribers.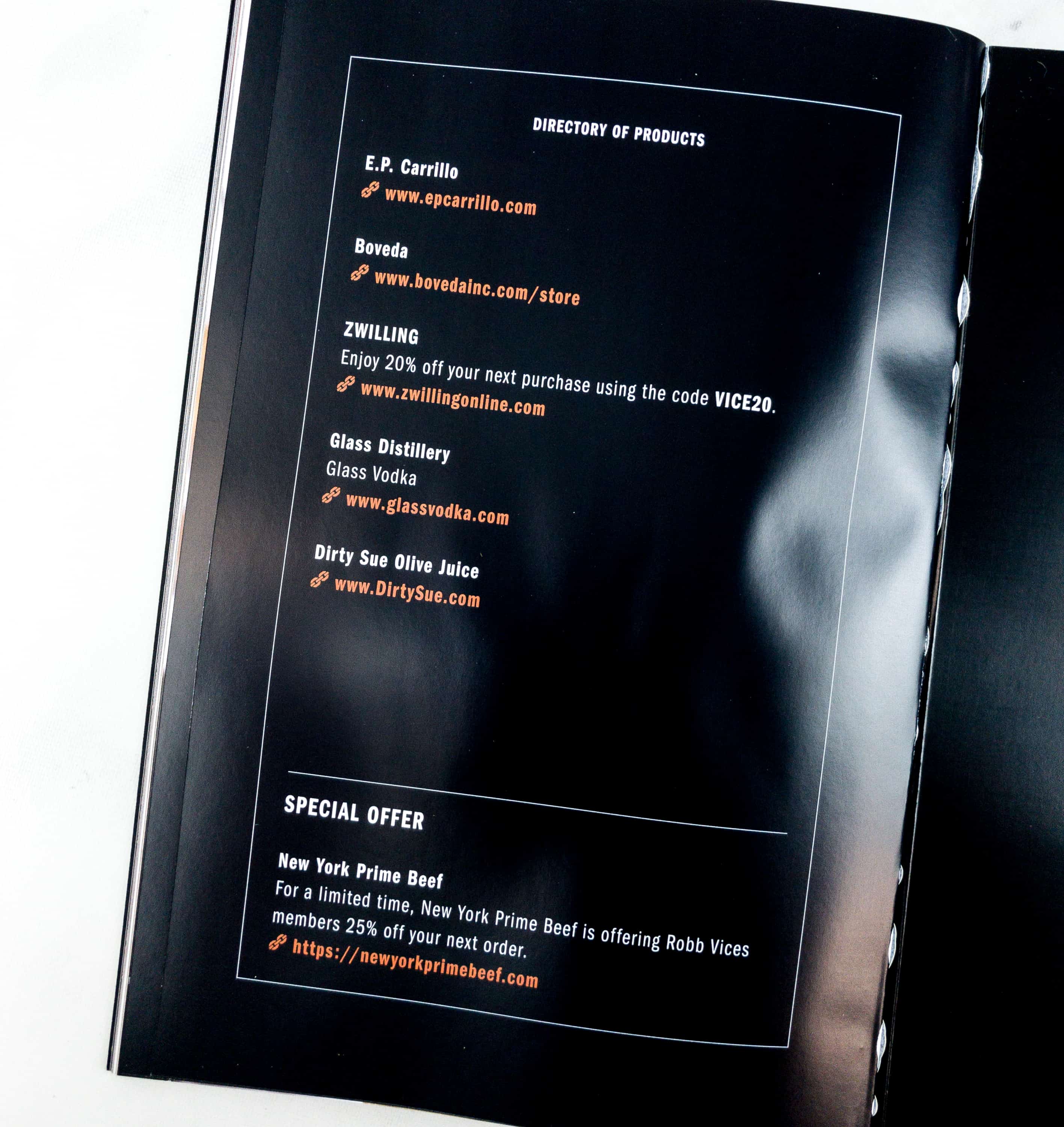 Here's the directory of all the products!
Everything in the May 2018 Robb Vices box!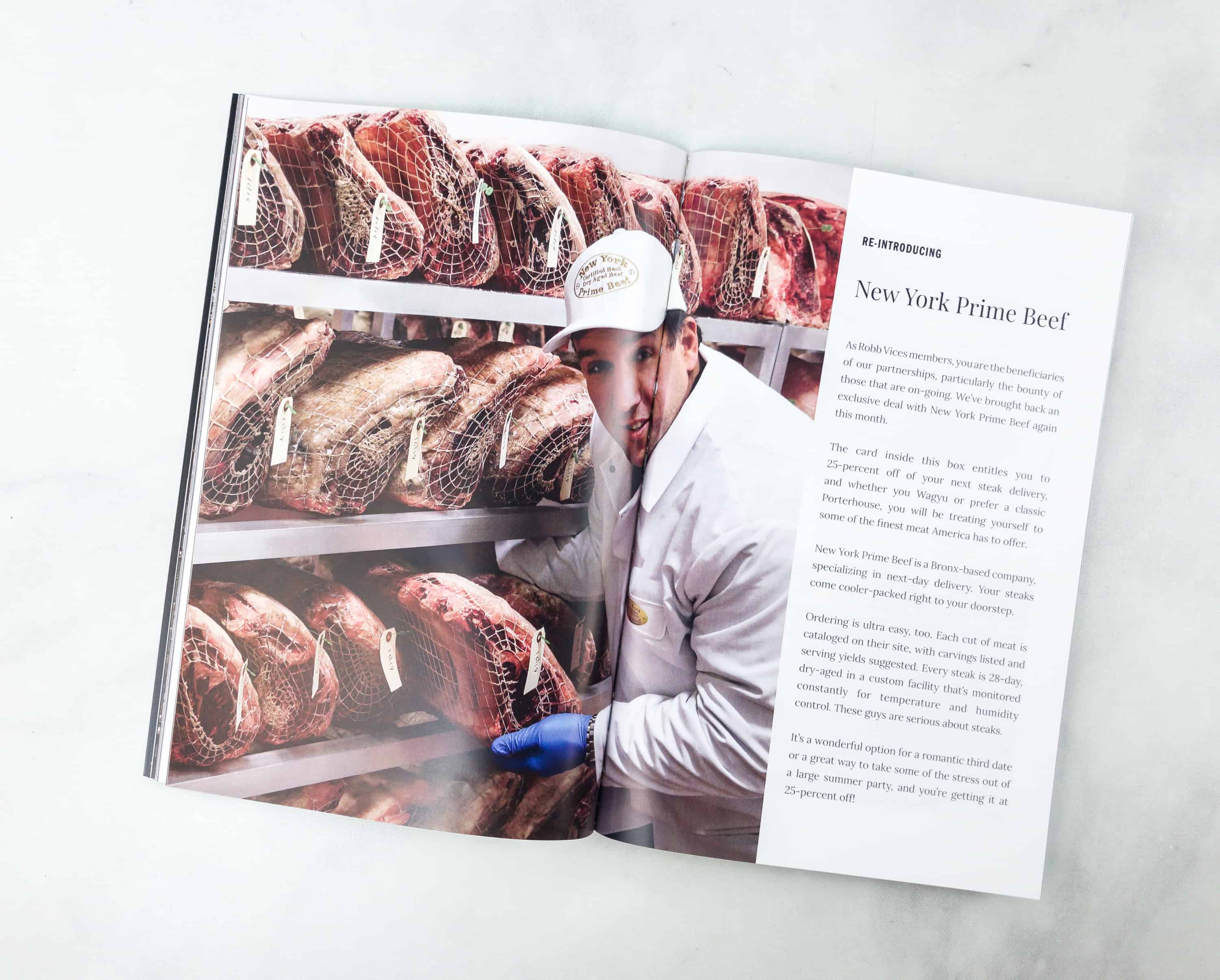 Robb Vices brings its partnership back with New York Prime Beef!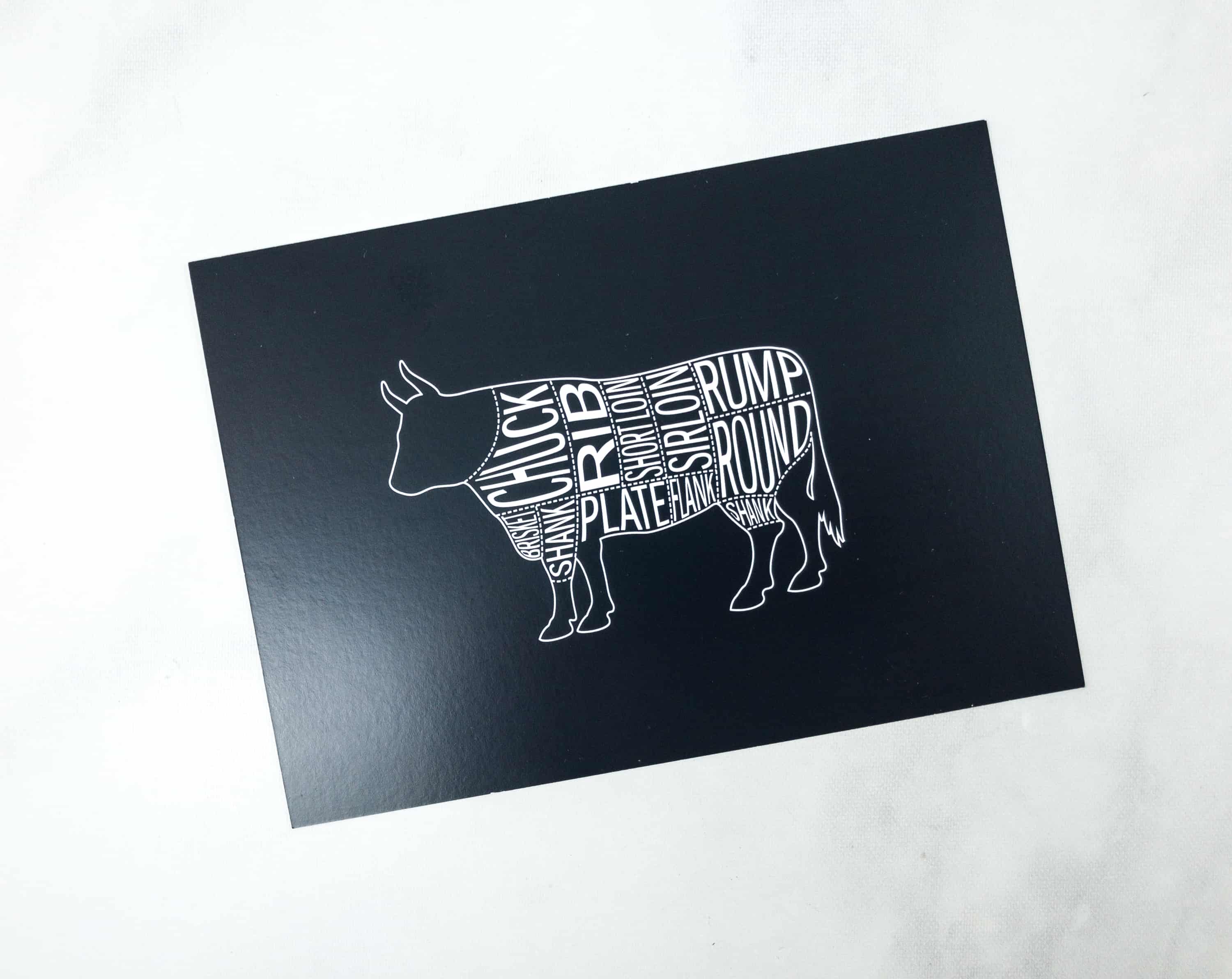 This card features beef cuts or a butcher chart.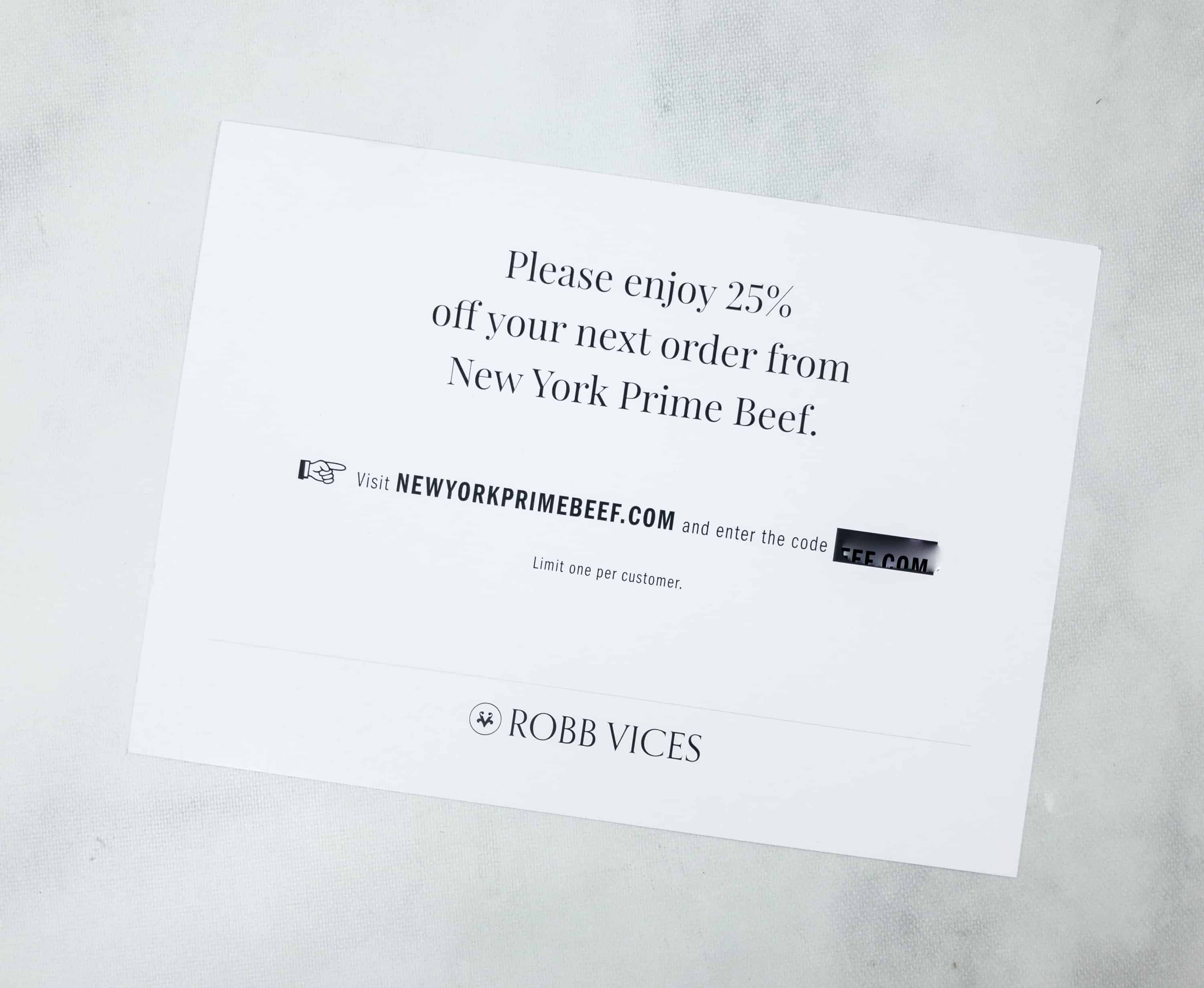 At the back of the card is a 25% off coupon code from New York Prime Beef, exclusive for Robb Vices subscribers.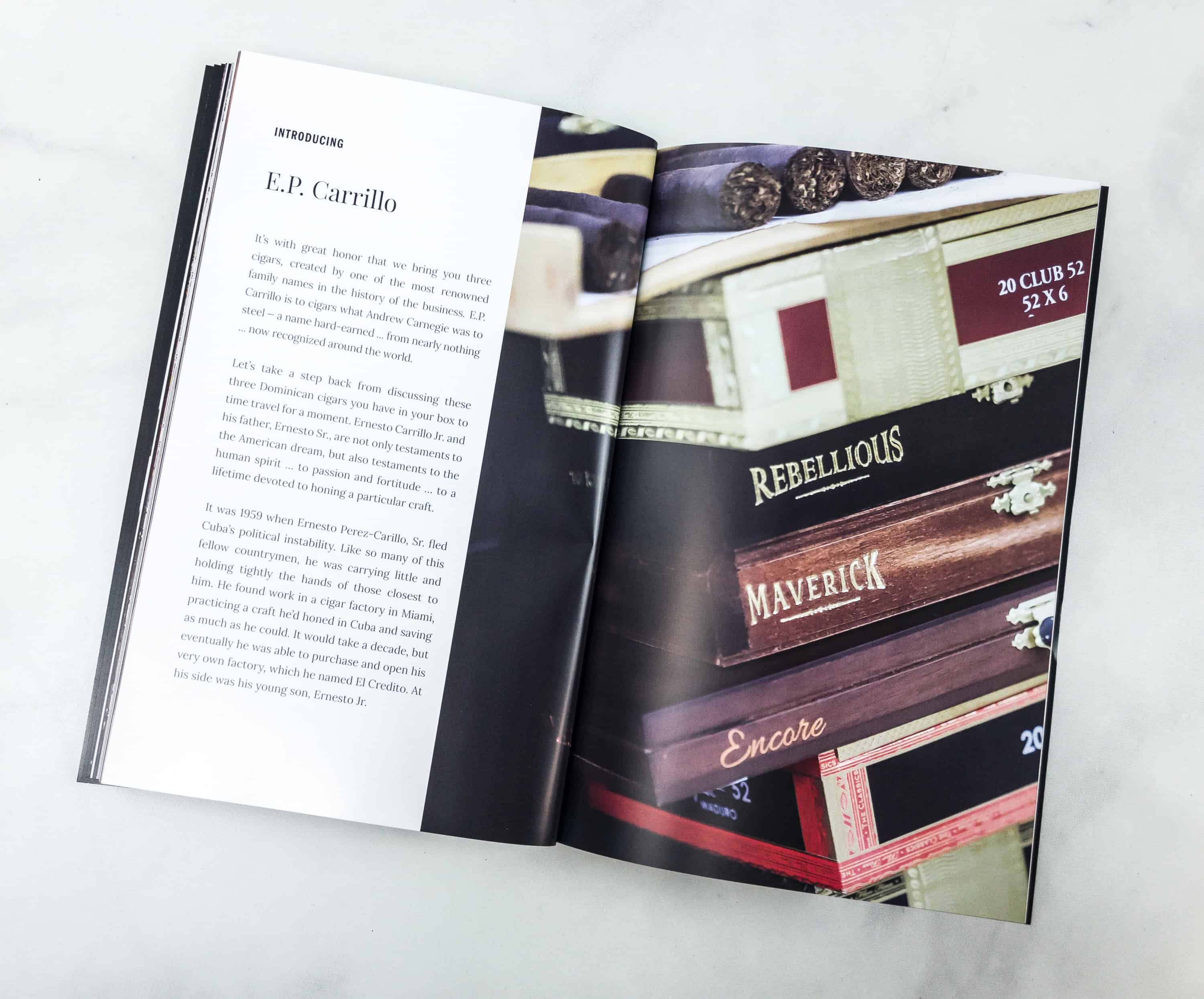 This page of the magazine provides a little introduction about E.P. Carrillo.
It's with great honor that we bring you three cigars, created by one of the most renowned family names in the history of the business. E.P. Carillo is to cigars what Andrew Carnegie  was to steel — a name hard earned… from nearly nothing… now recognized around the world.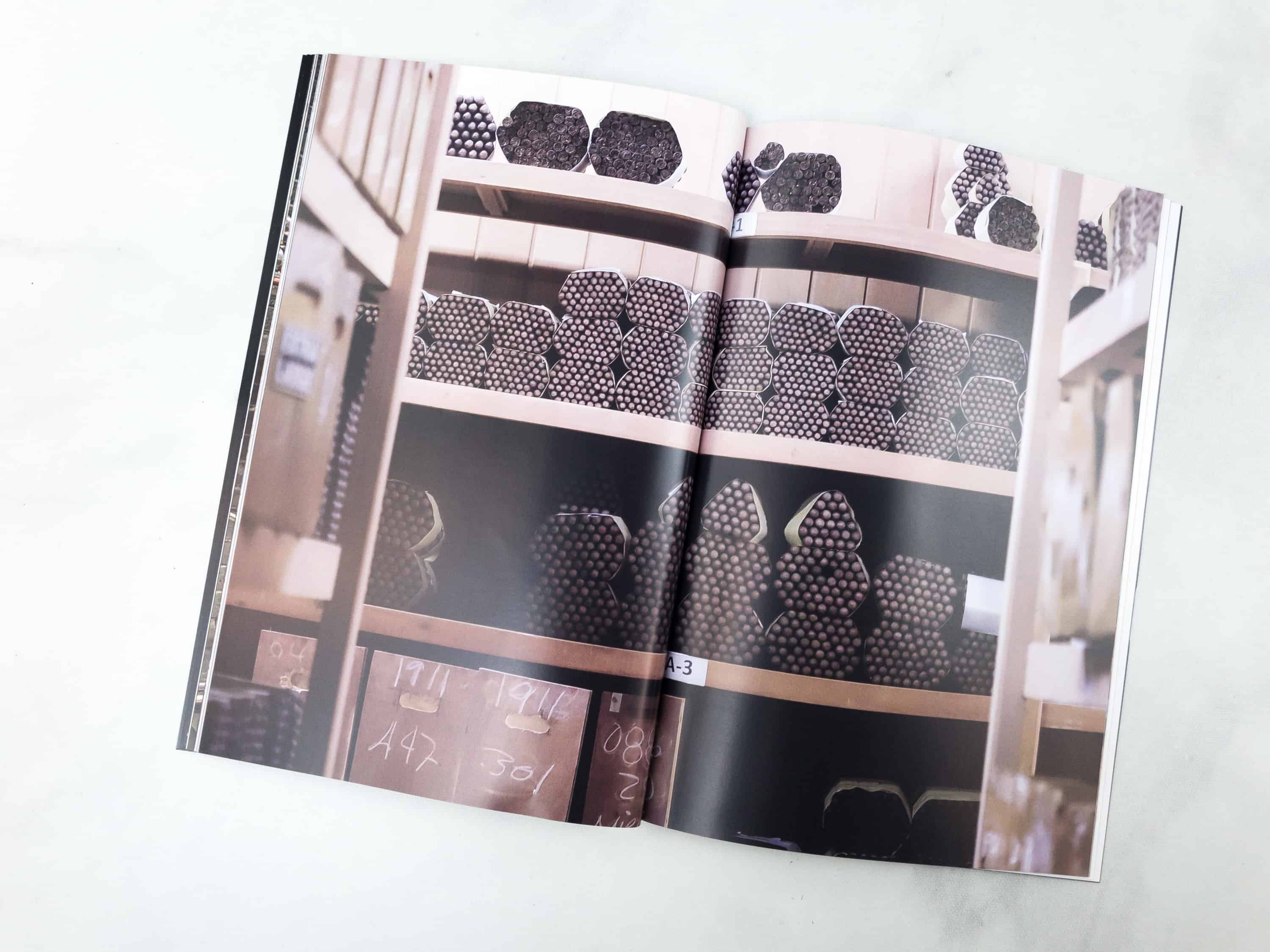 The styling of the booklet is very sleek and elegant. Tons of high-quality photography, too.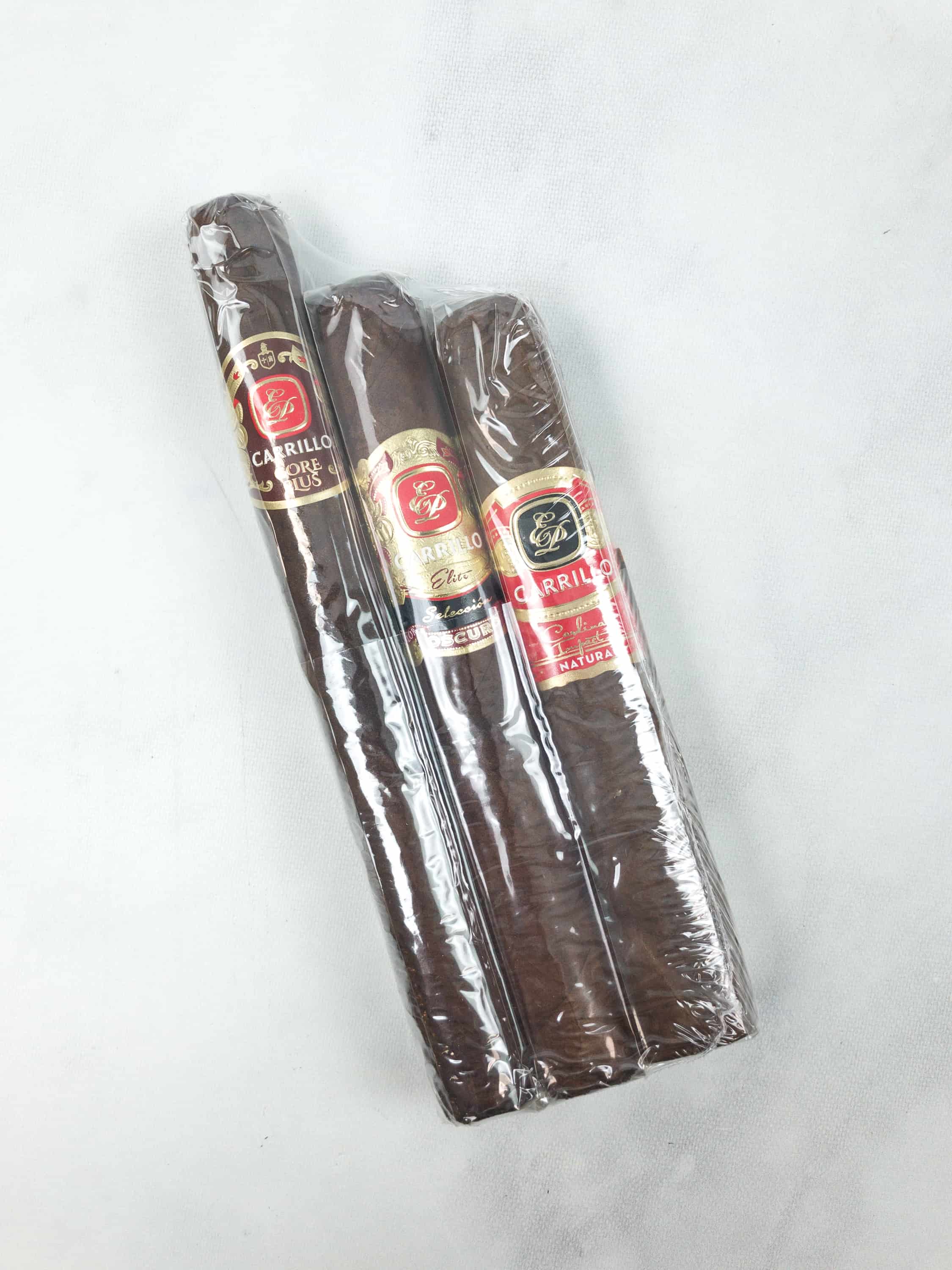 EP Carrillo 3-Pack Samplers – SIMILAR ($19.95) There are three different cigar varieties in this pack.
All are handmade in the Dominican Republic.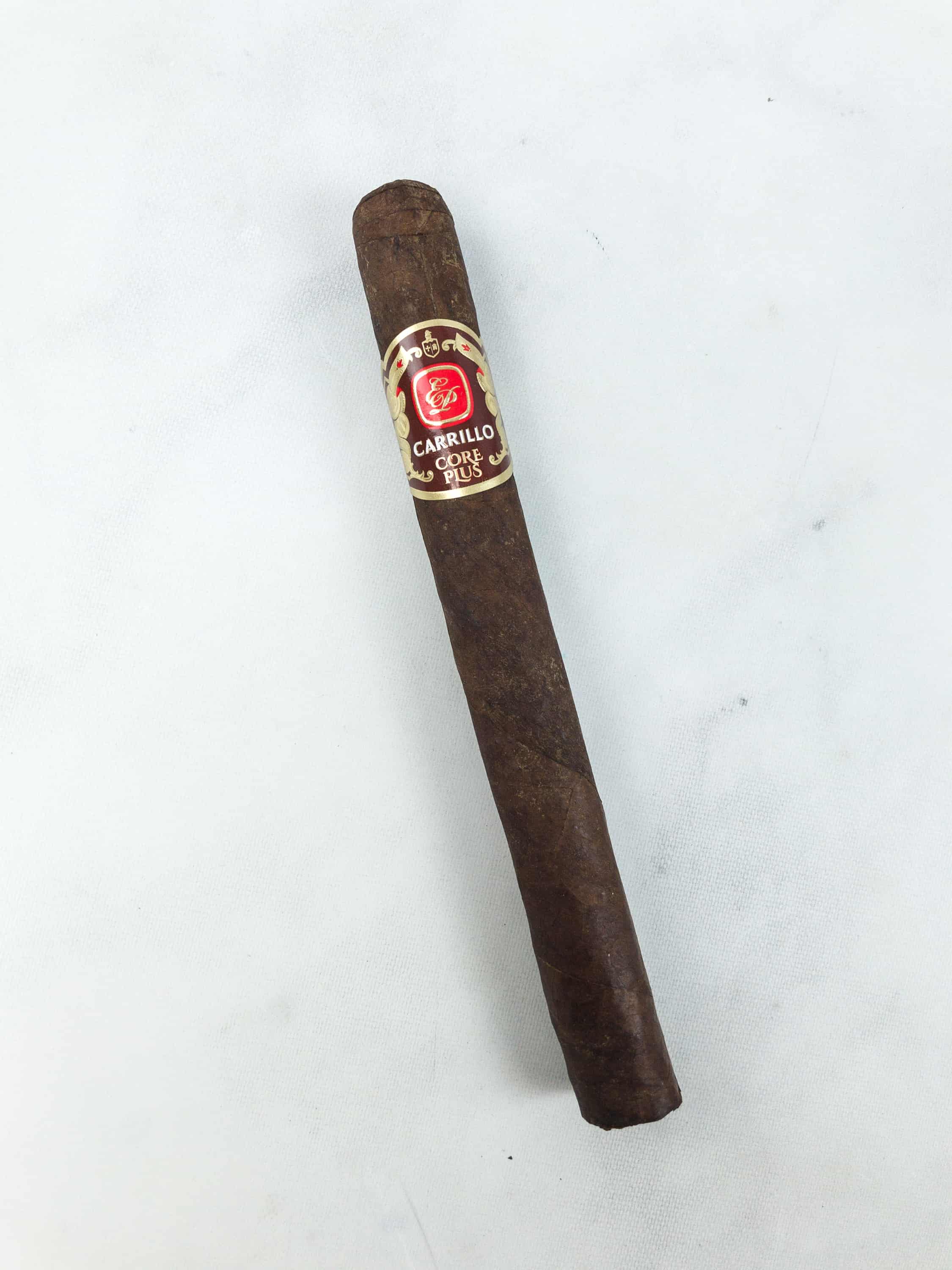 EP Carillo Core Plus has a medium to full strength. It has notes of cream, coffee, and chocolate, as well as some woody notes, accompanied by a slightly sweet and spicy aroma.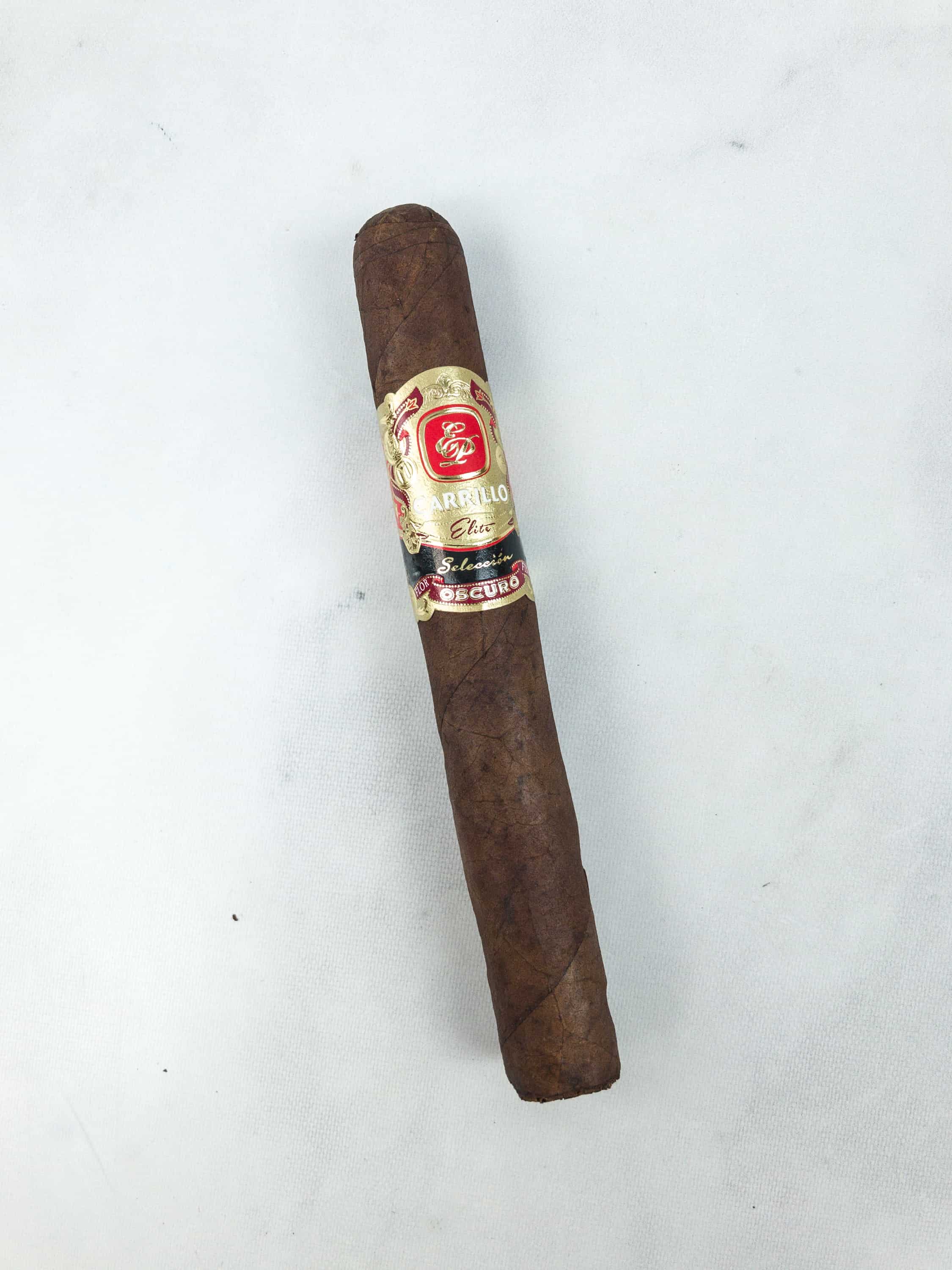 EP Carillo Oscuro is a slow-burning cigar boasting of spice, pepper, wood, and sweet notes. It has a medium to full-bodied blend too.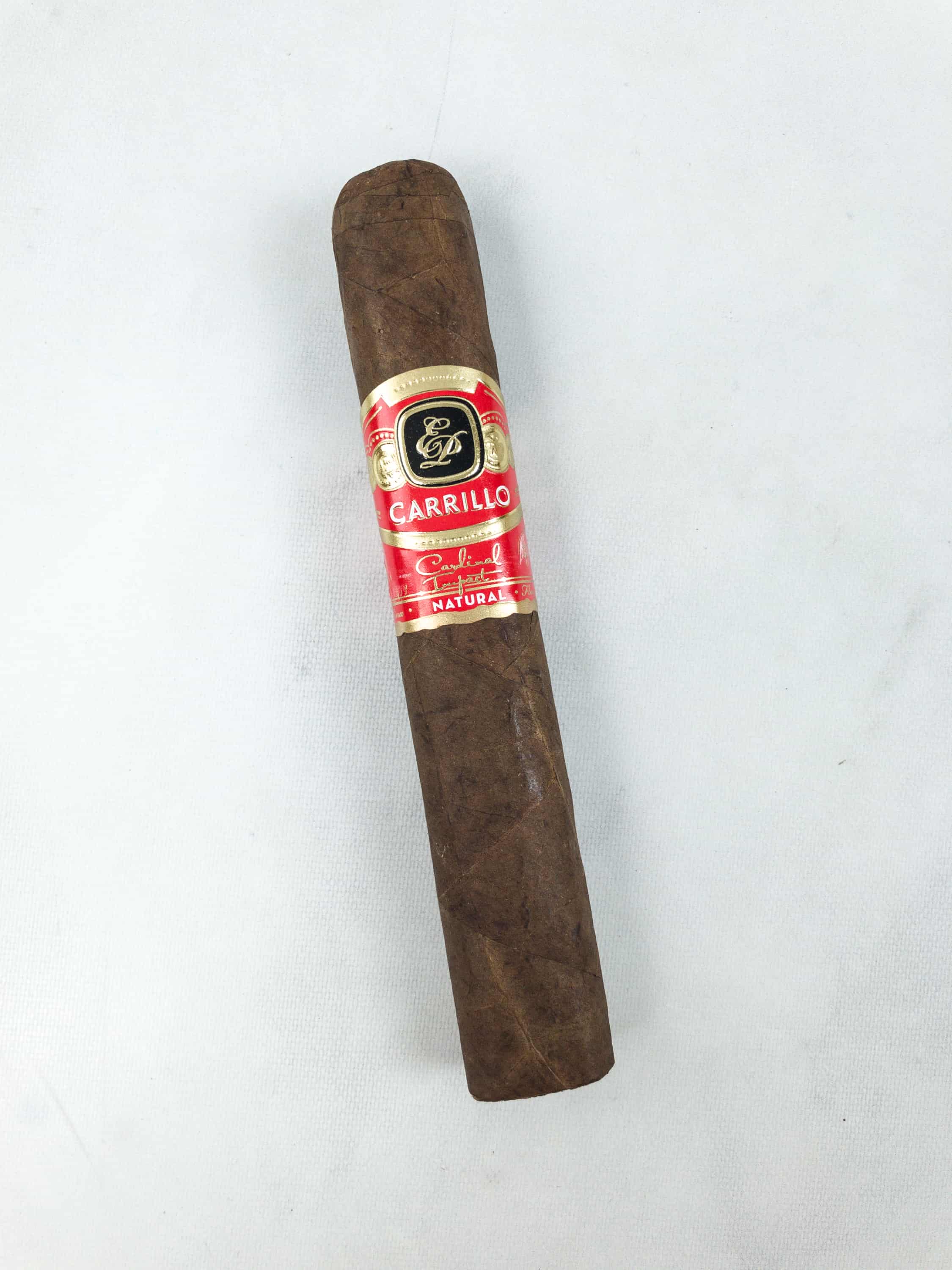 EP Carillo Natural offers a smoke that is sweet with maple syrup and toasted coconut, as well as woody, oaky undertones.
Well, I'm not into smoking but this one is definitely a great cigar collection. All three of them has a very high rating grade.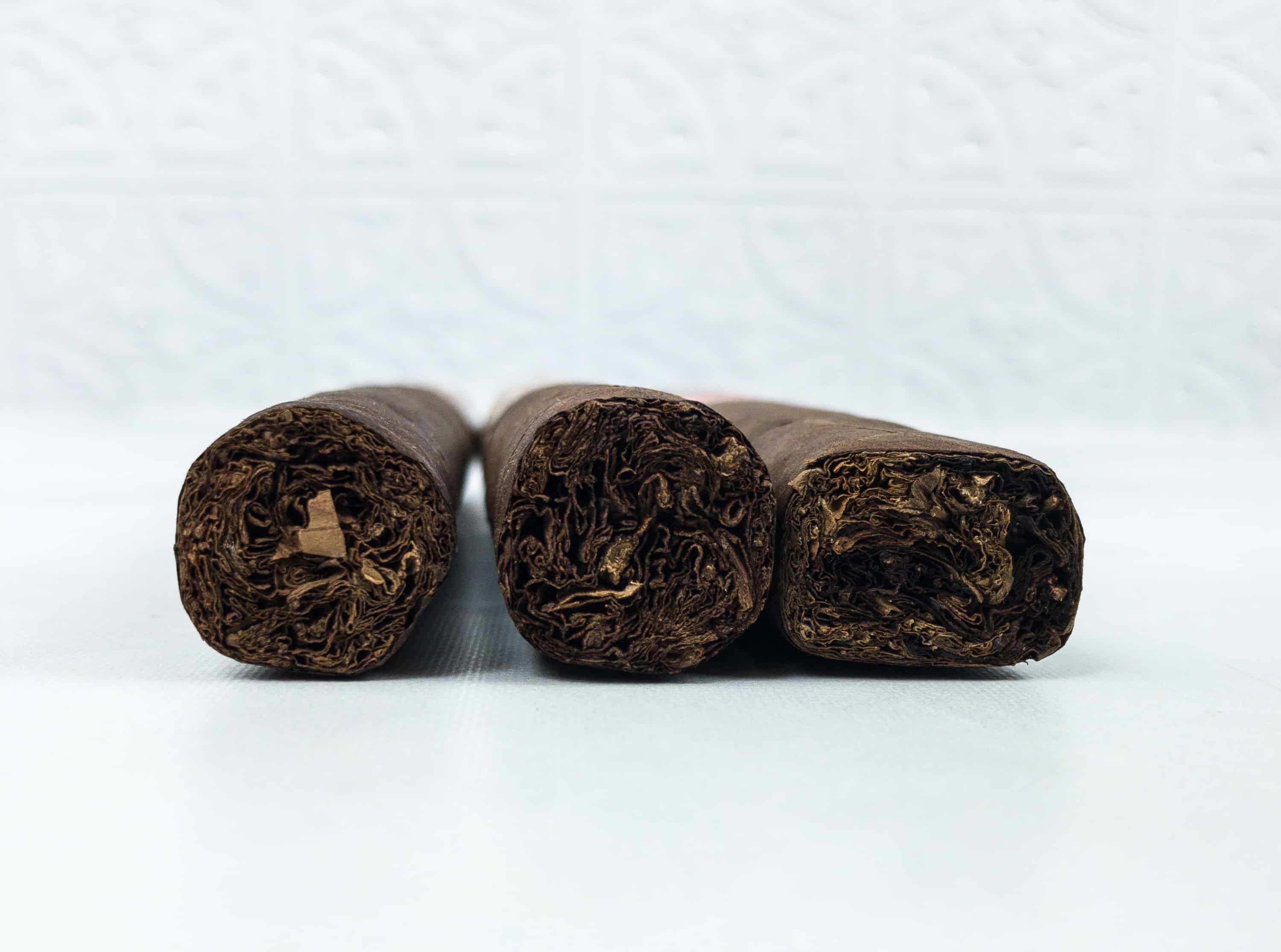 Unlike other cigars, these cigars are so filled and are so stuffed up to the very end with premium Nicaraguan and Dominican fillers!
The next item is from Boveda!
Fine cigars demand proper storage to keep them fresh. Cigars as fine as the Dominicans in this box certainly demand it.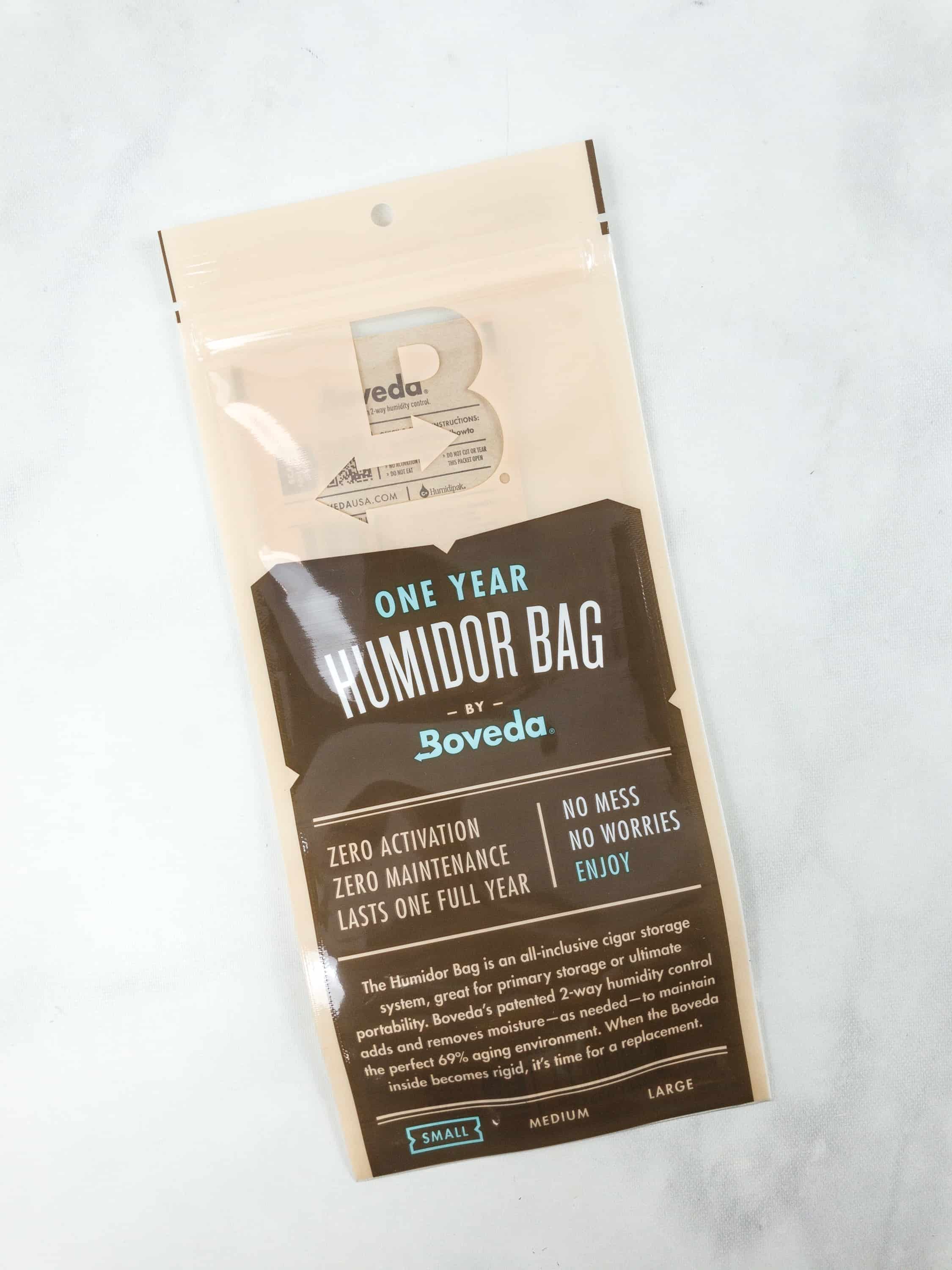 Boveda Humidor Bag ($5.99) Preserving high-end cigars is made easier by Boveda through this humidor bag. It's a premium laminated cigar storage bag with a resealable zipper that lasts one full year without any activation or maintenance.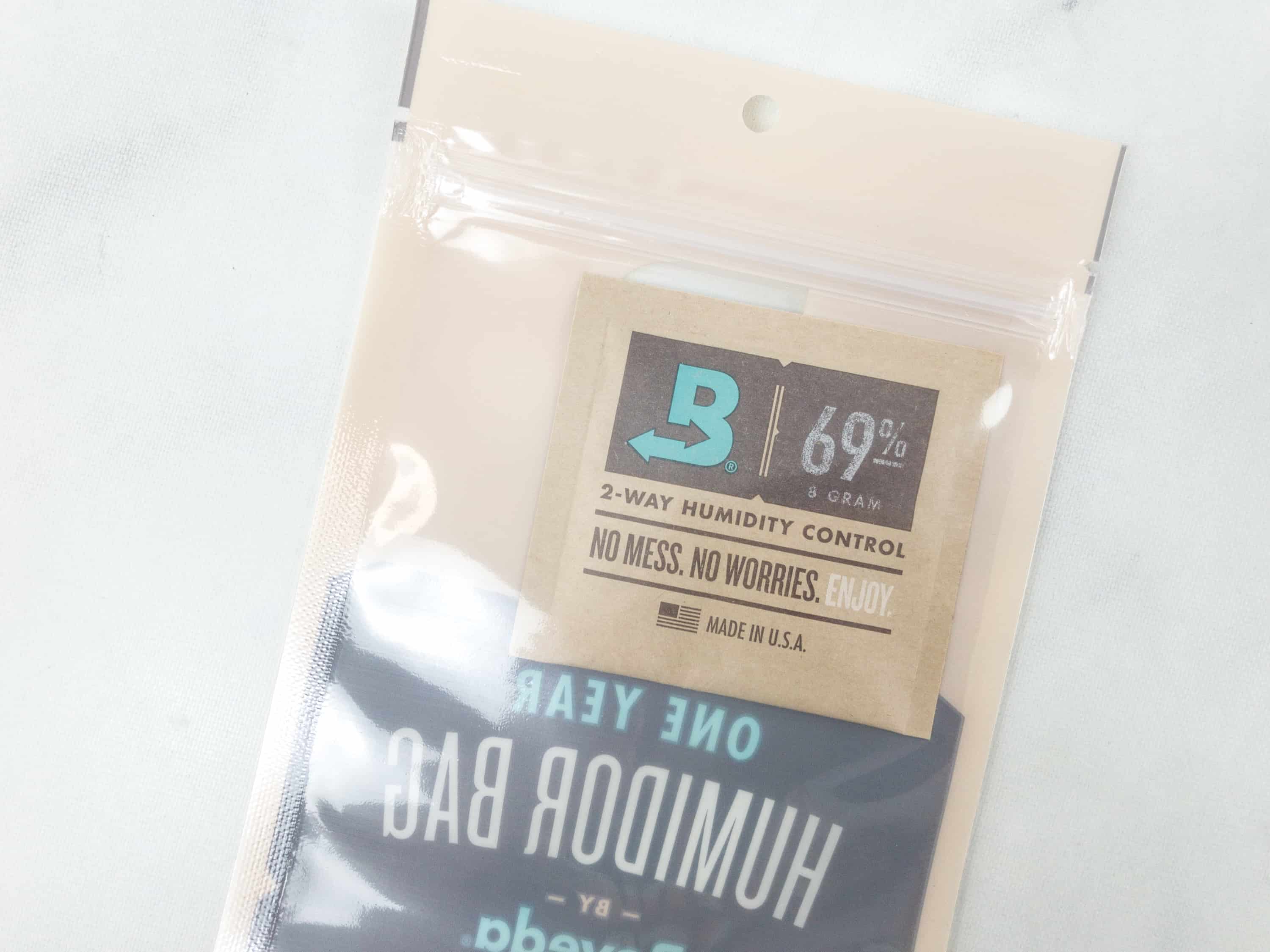 Its inclusive cigar storage system provides a 2-way humidity control that adds and removes moisture, as needed to maintain the perfect aging environment.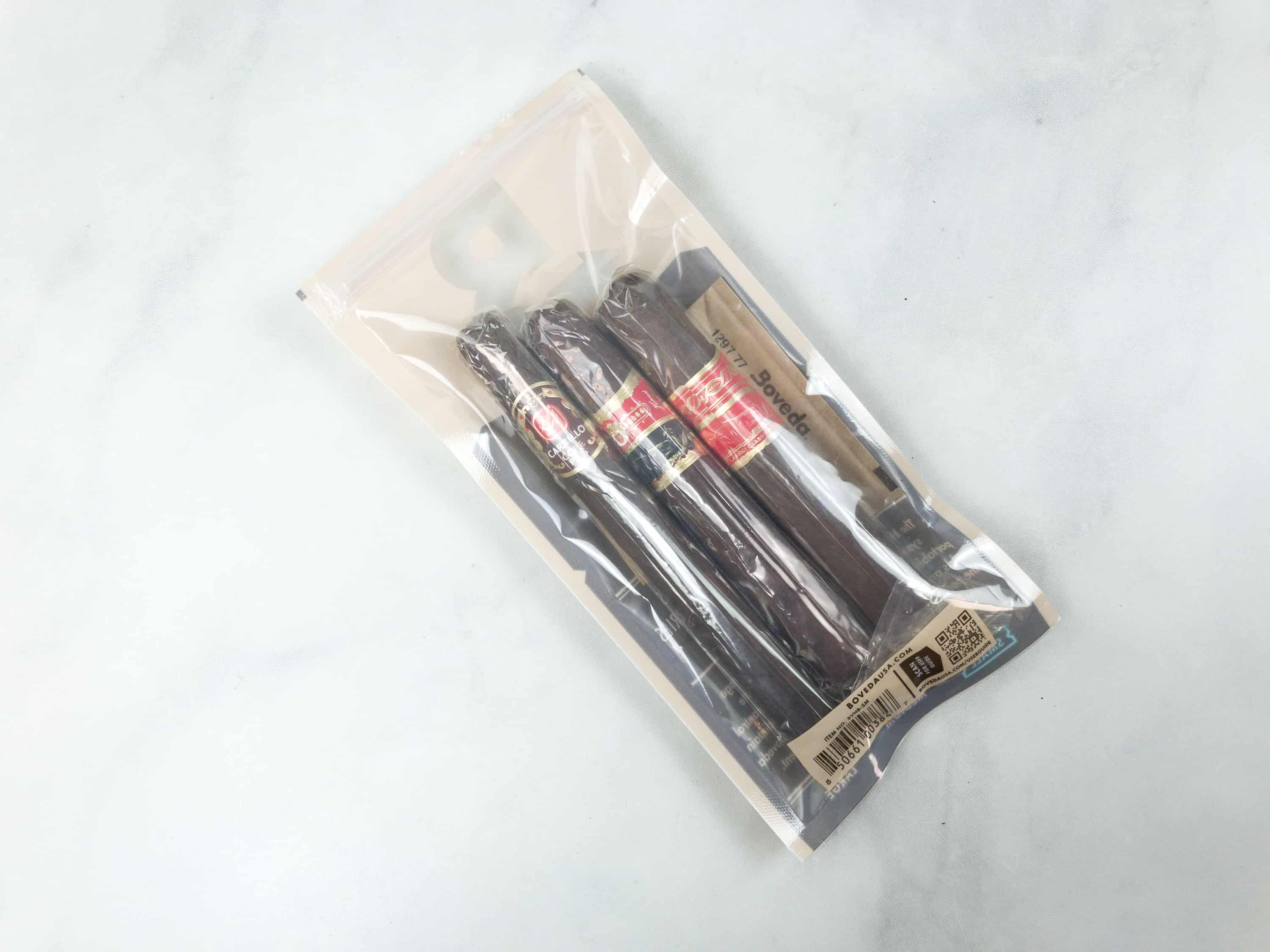 This bag is big enough to contain 3 to 4 regular sized cigars.
Tobacco products aren't for everyone but they are infrequent enough in this box to not make a huge difference if you don't care for them – plus the retail of the other items easily covers not liking these if you don't!
Another feature is about Dirty Sue, how they made their famed products, and how they became an established company in West Hollywood.
Dirty Sue Olive Juice ($8.99) This martini mix is made from 100% olives. Dirty Sue is known for their twice-filtered premium olive juice that has been created for the sole purpose of making the perfect dirty martini.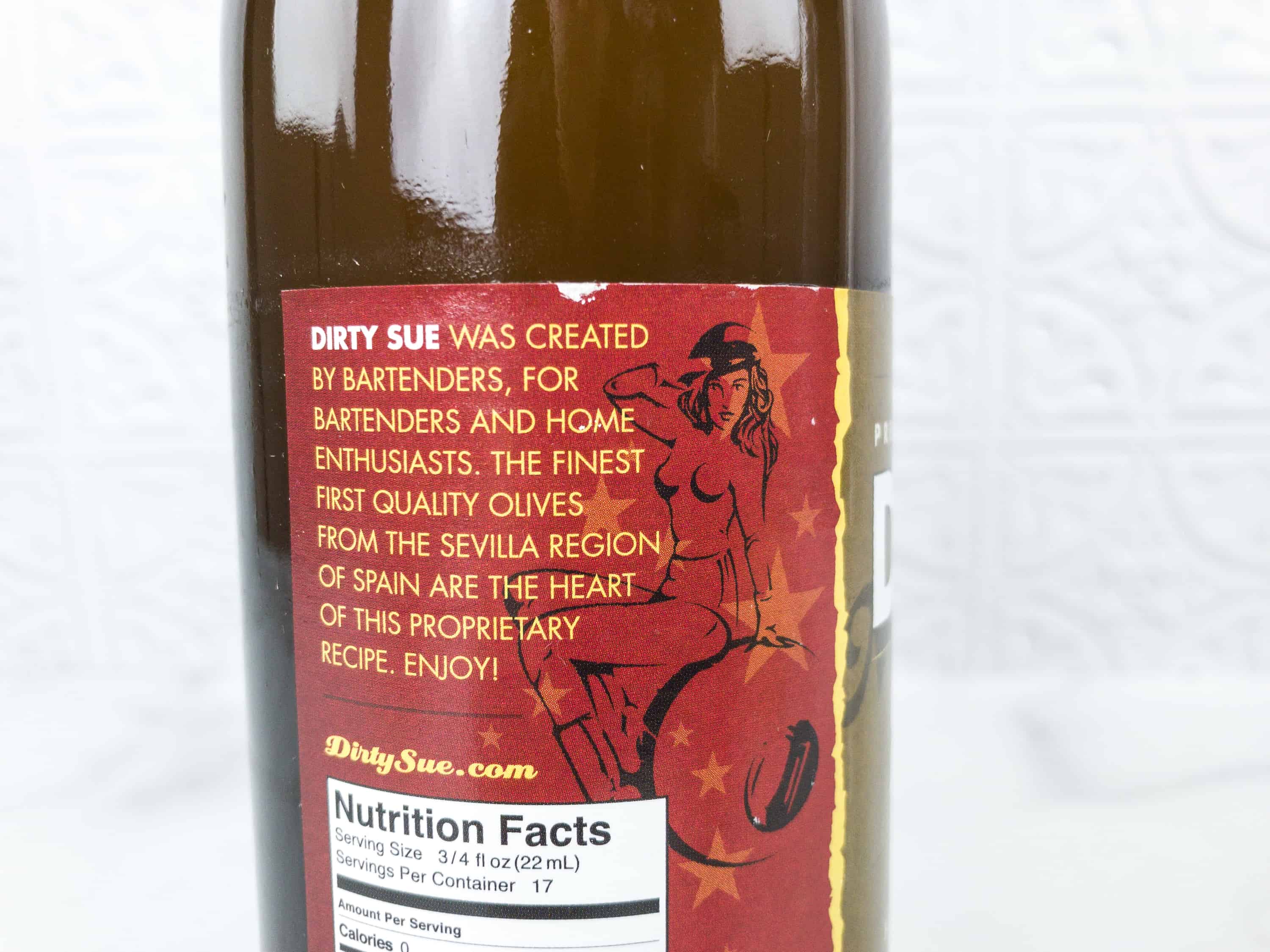 It's made by bartenders, for home enthusiasts and other bartenders as well.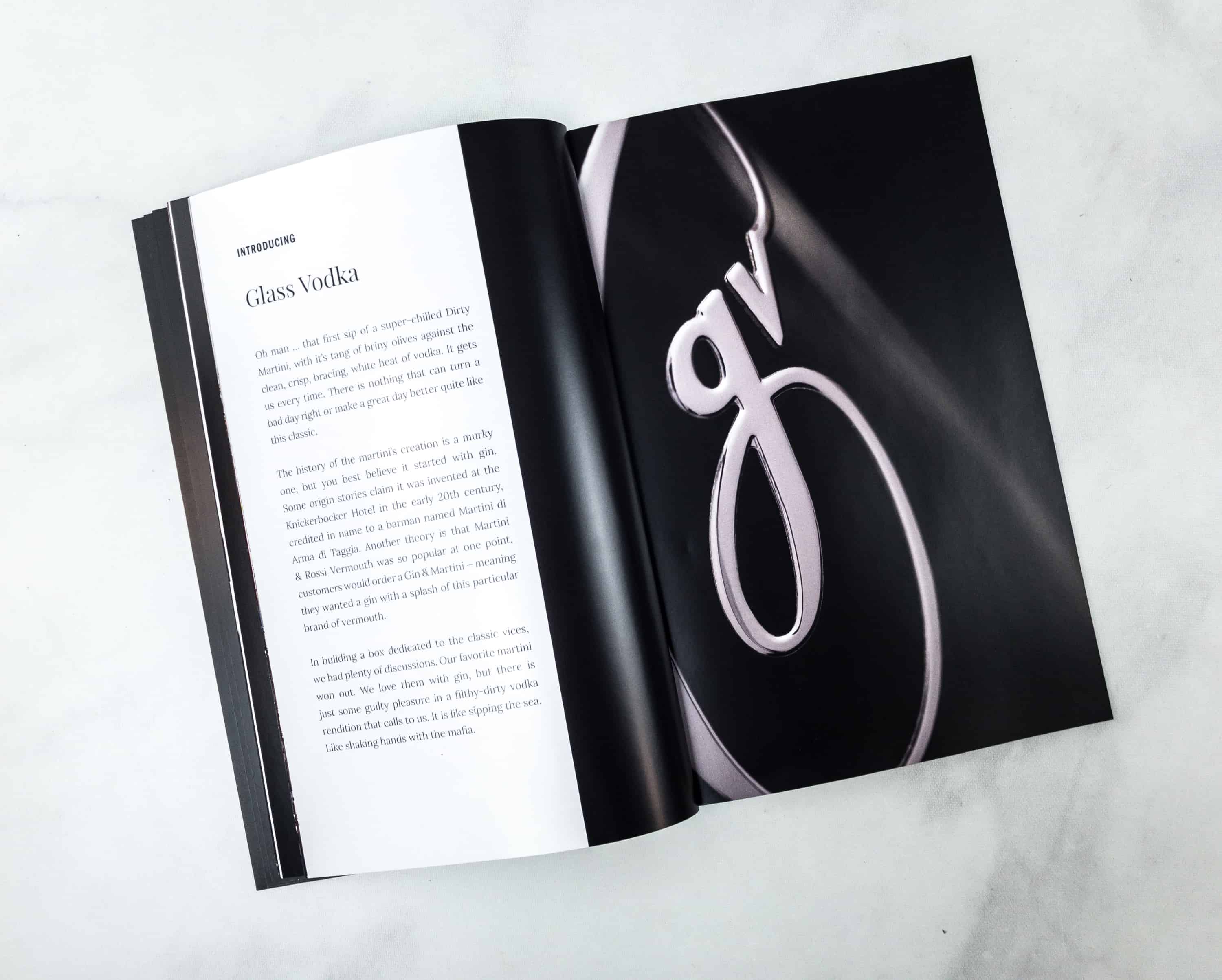 I can name only a few other products as sophisticated and as amazing as this Glass Vodka. It's so amazing to have this product in this month's curation!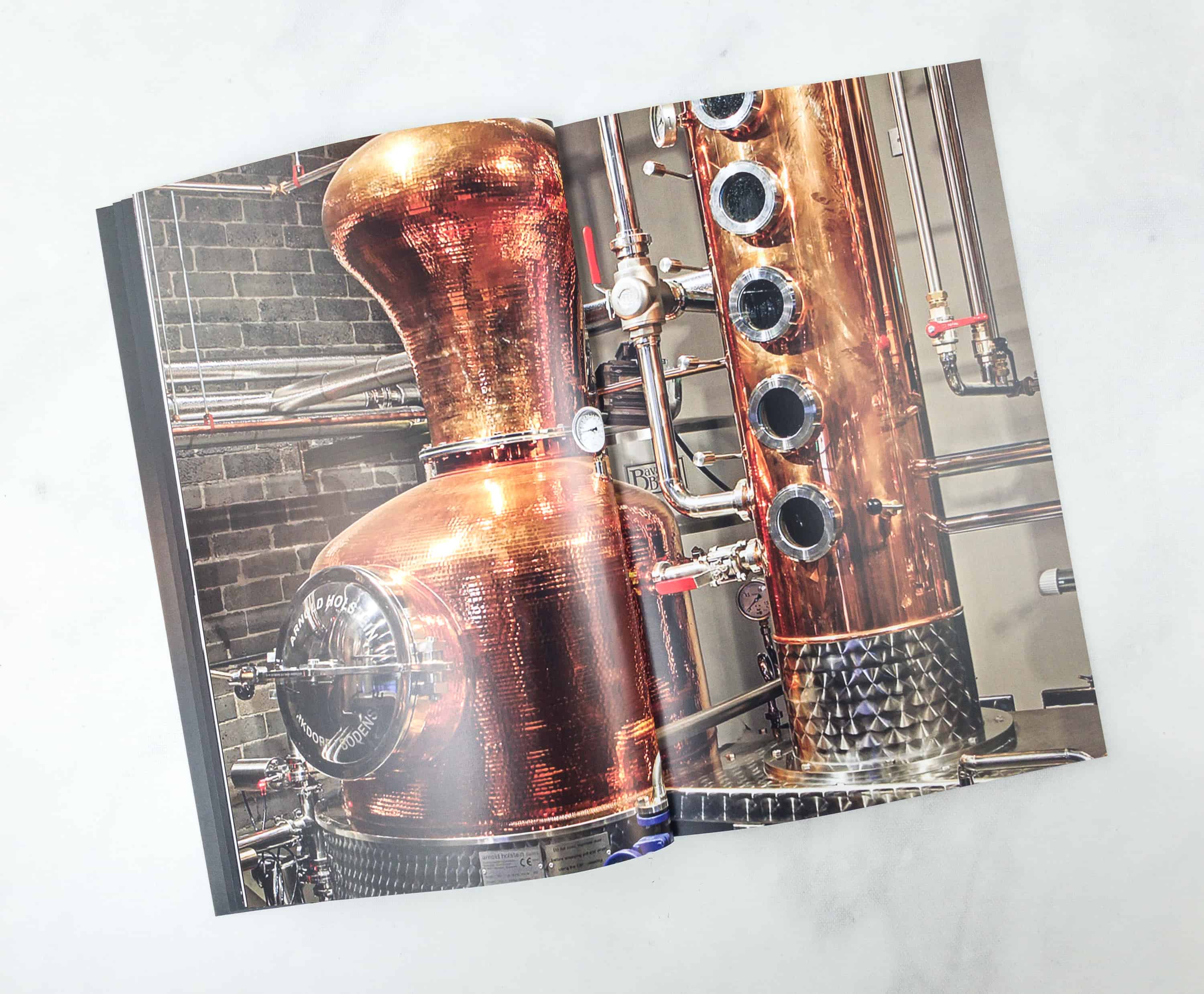 This is an image of Arnold Holstein Copper Still distillery. I really find this machine amazing!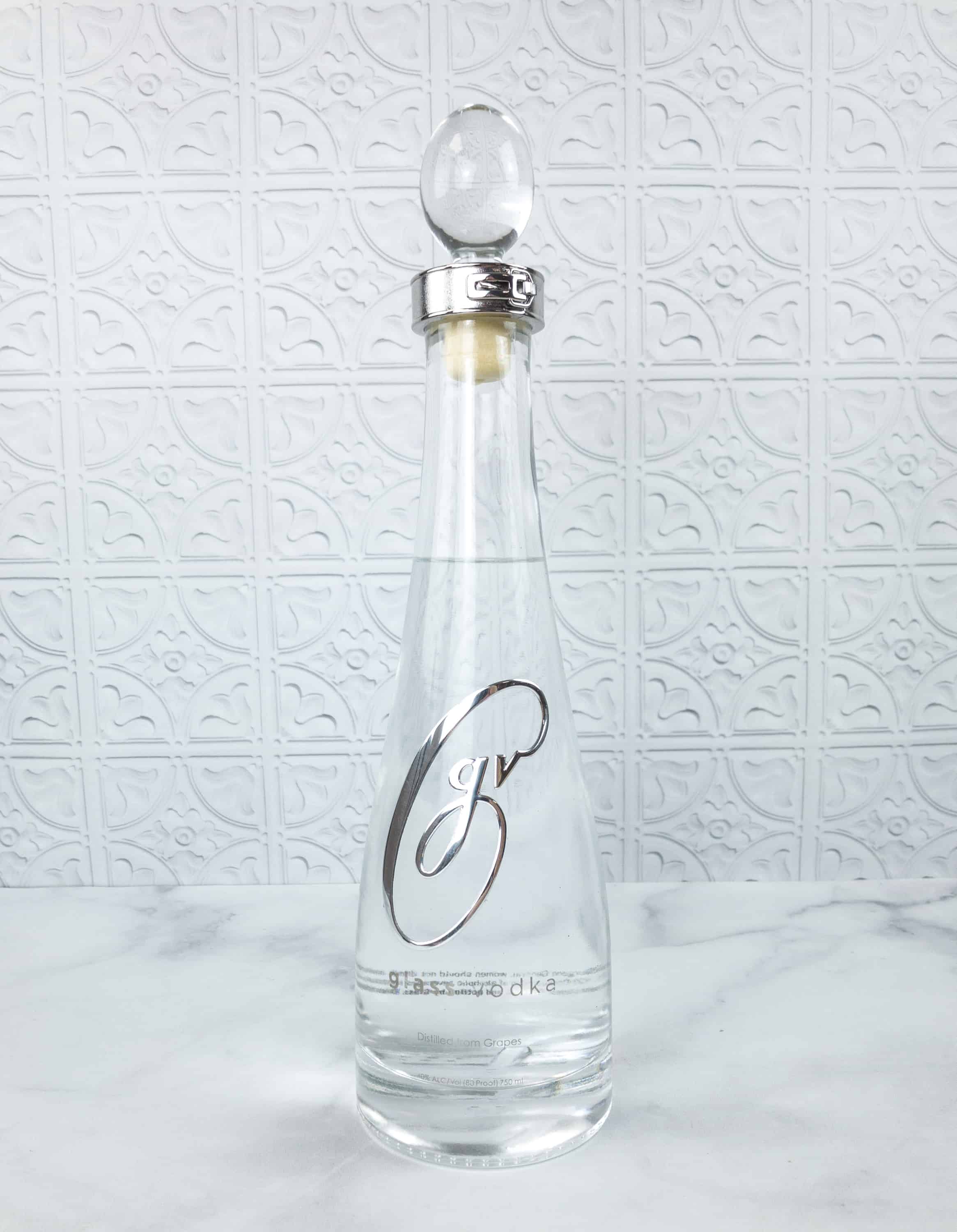 Glass Vodka Glass Distillery It's an award-winning grape-distilled sipping vodka created specifically for sensitive tastes.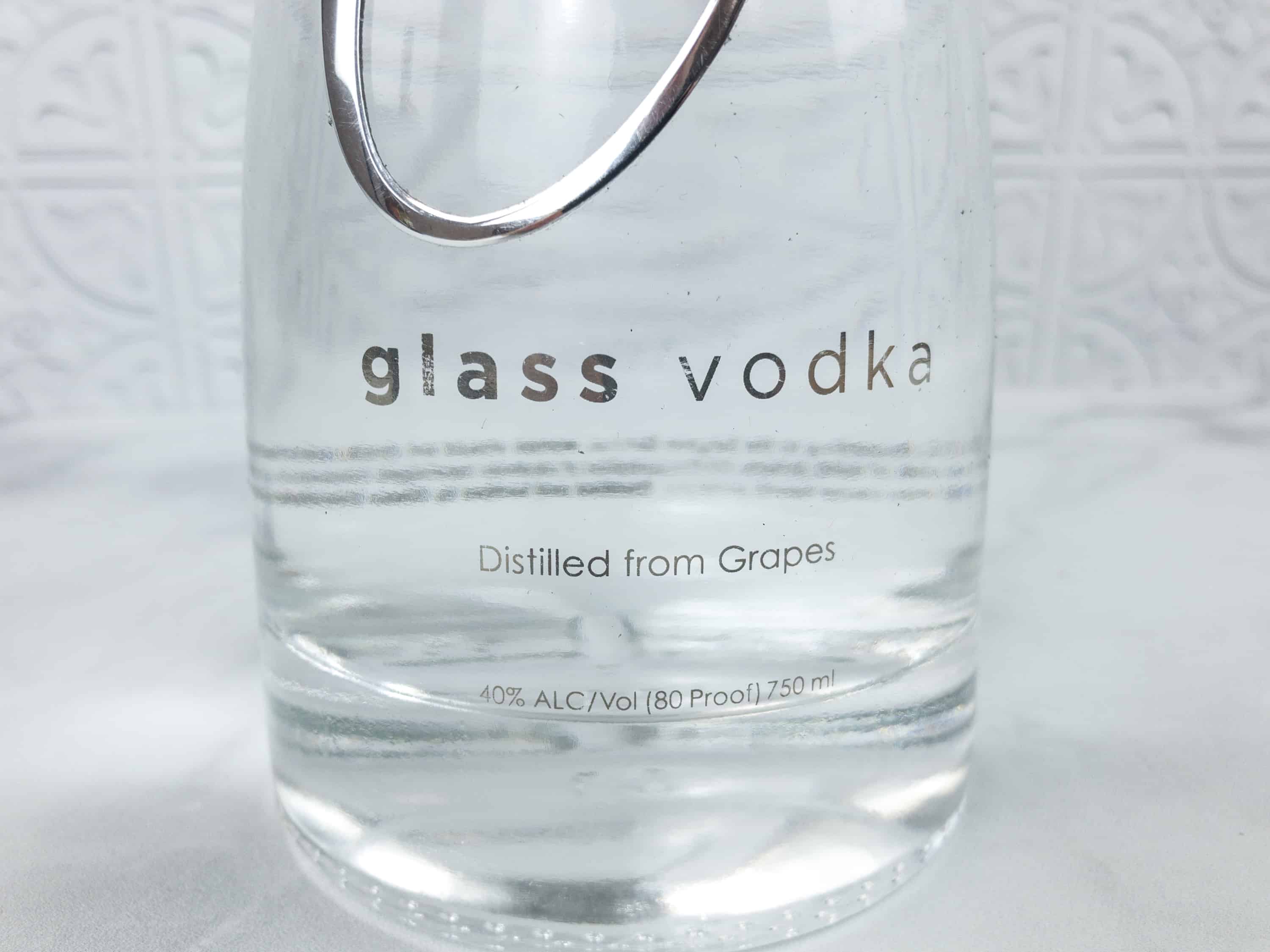 This luxurious vodka is made and distilled in Seattle using Washington-grown wine grapes.
Unlike other sophisticated and famous drinks, Glass Vodka's bottle uses a chrome lock instead of a paper seal.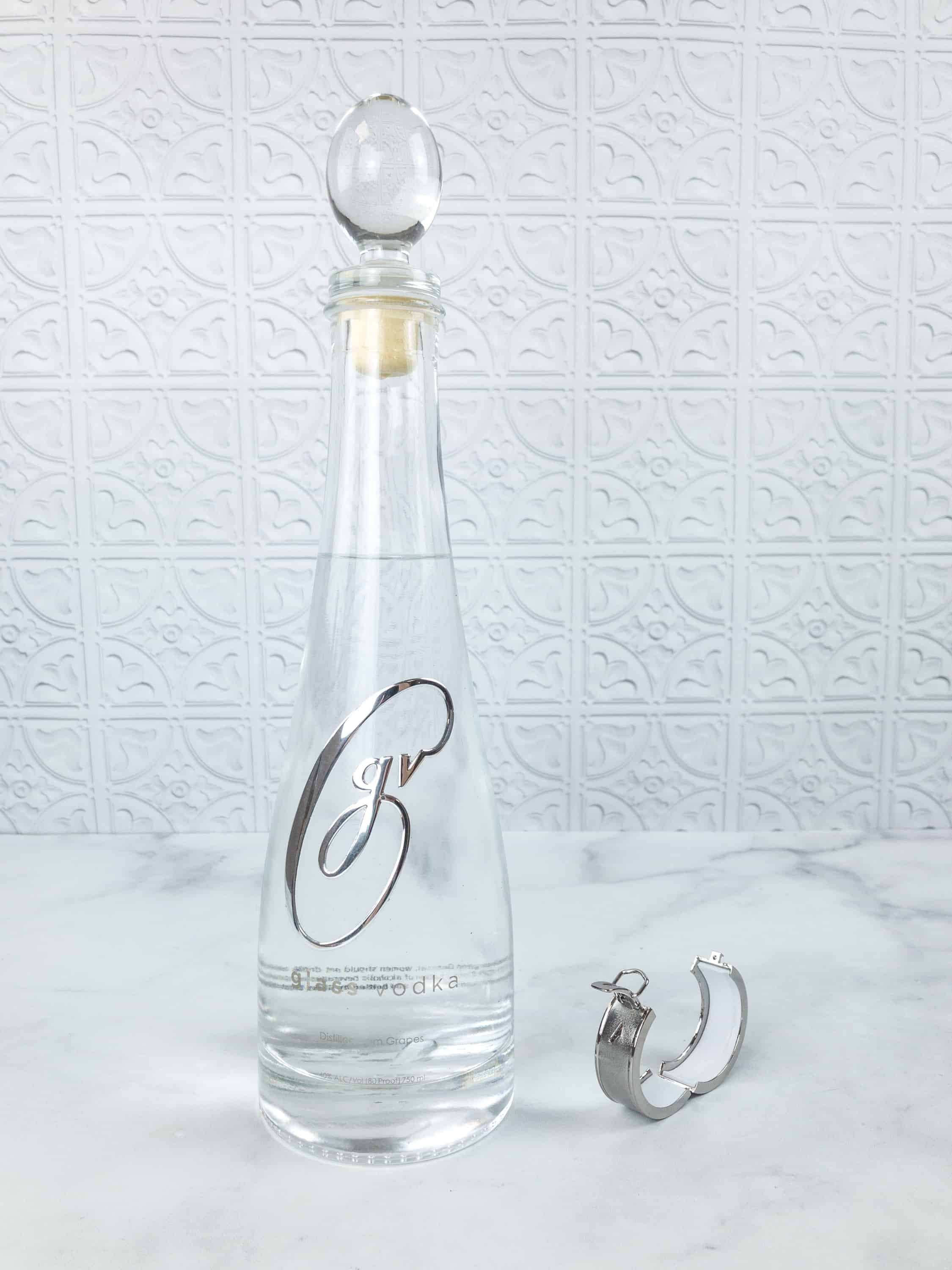 Aside from the unique presentation, I also like its Ilightly floral nose and initial honeysuckle and citrus notes.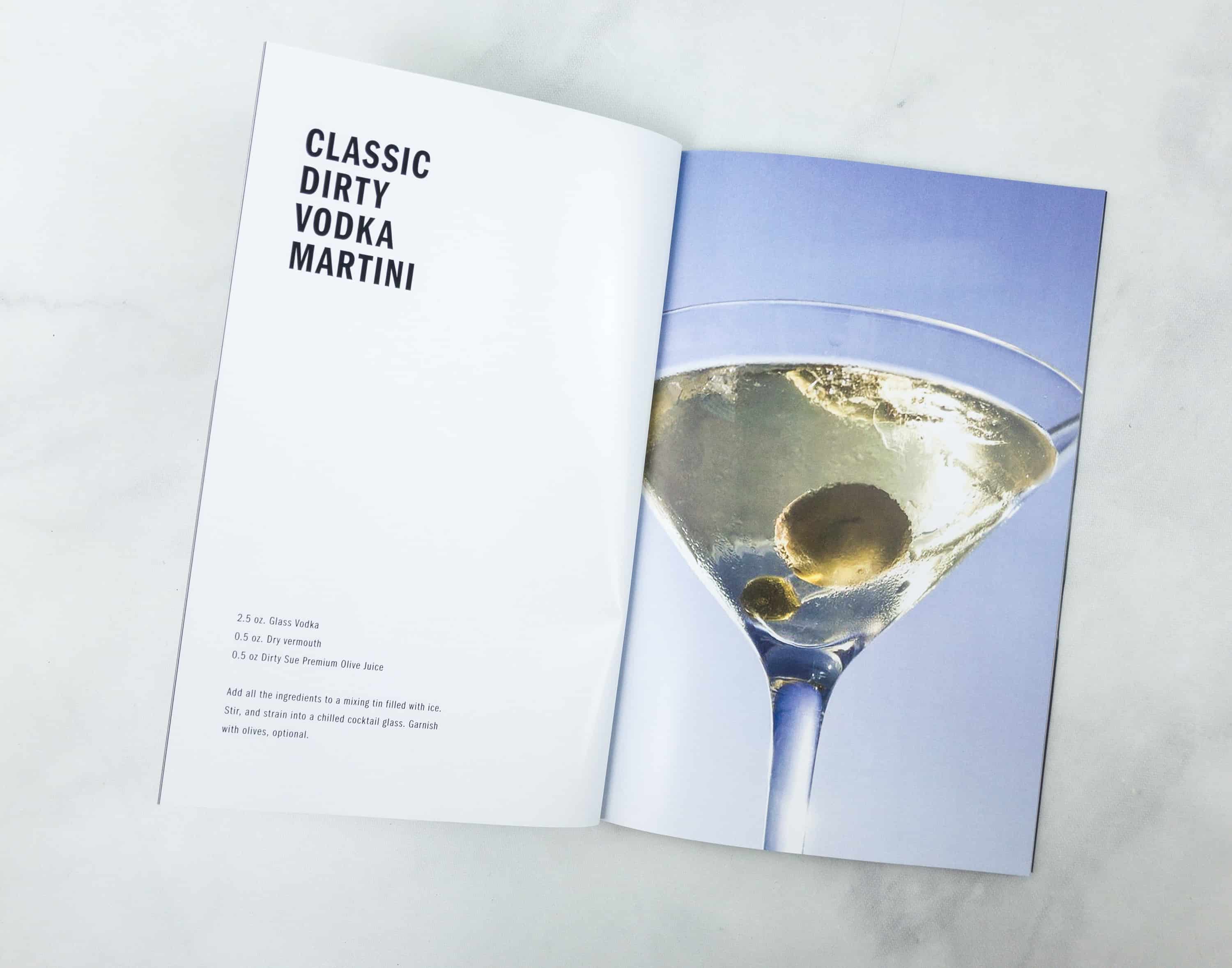 Robb Vices even included a recipe we can follow to make our own Classic Dirty Vodka Martini.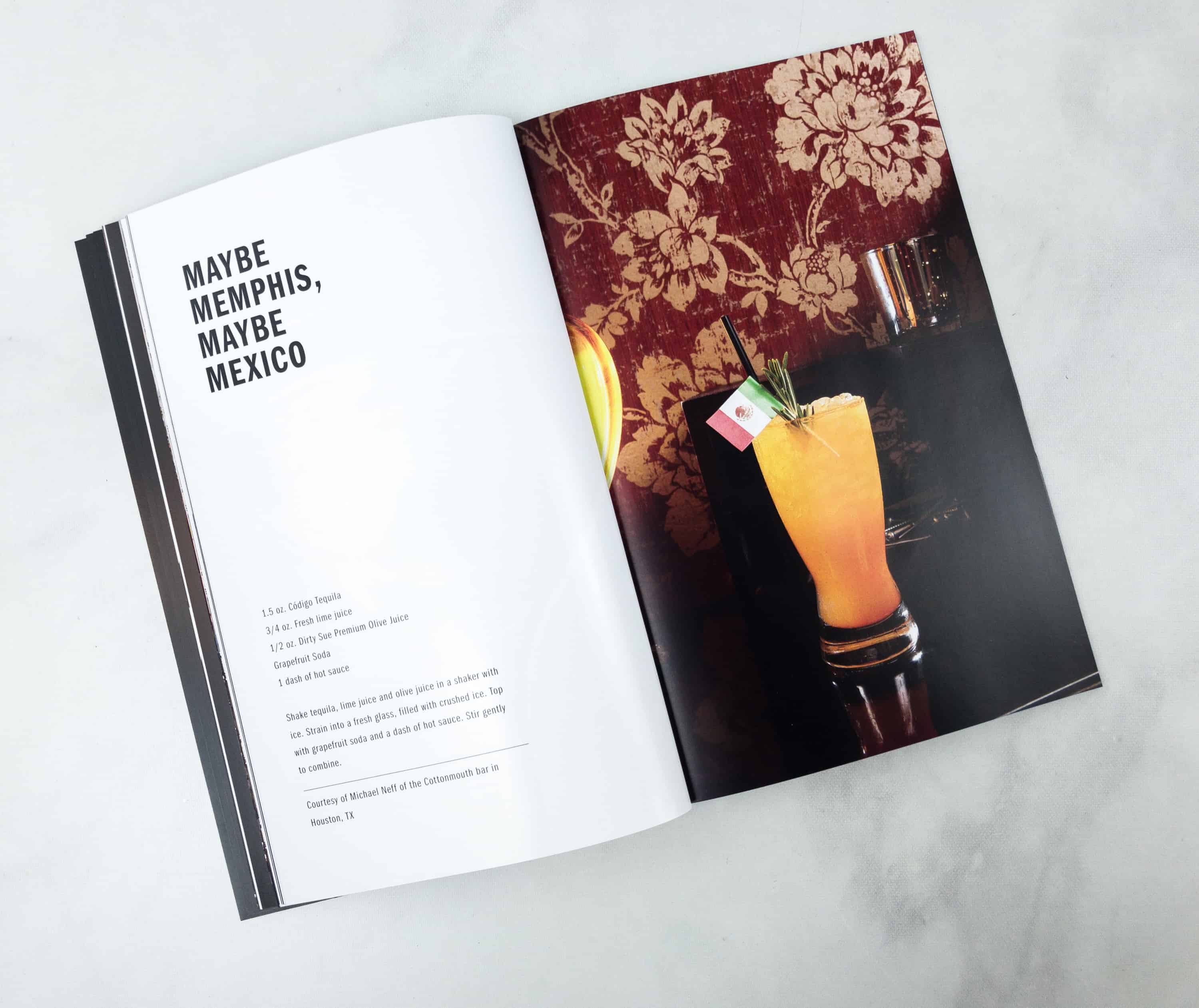 Another cocktail recipe featured in the magazine is Maybe Memphis, Maybe Mexico!
We tried the Classic Dirty Vodka Martini! It's pretty easy to make, just mix 2.5 oz of Glass Vodka with 5 oz of Dirty Sue Premium and .5 oz of Dry Vermouth in a tin filled with ice.
For the final touch, we added olives!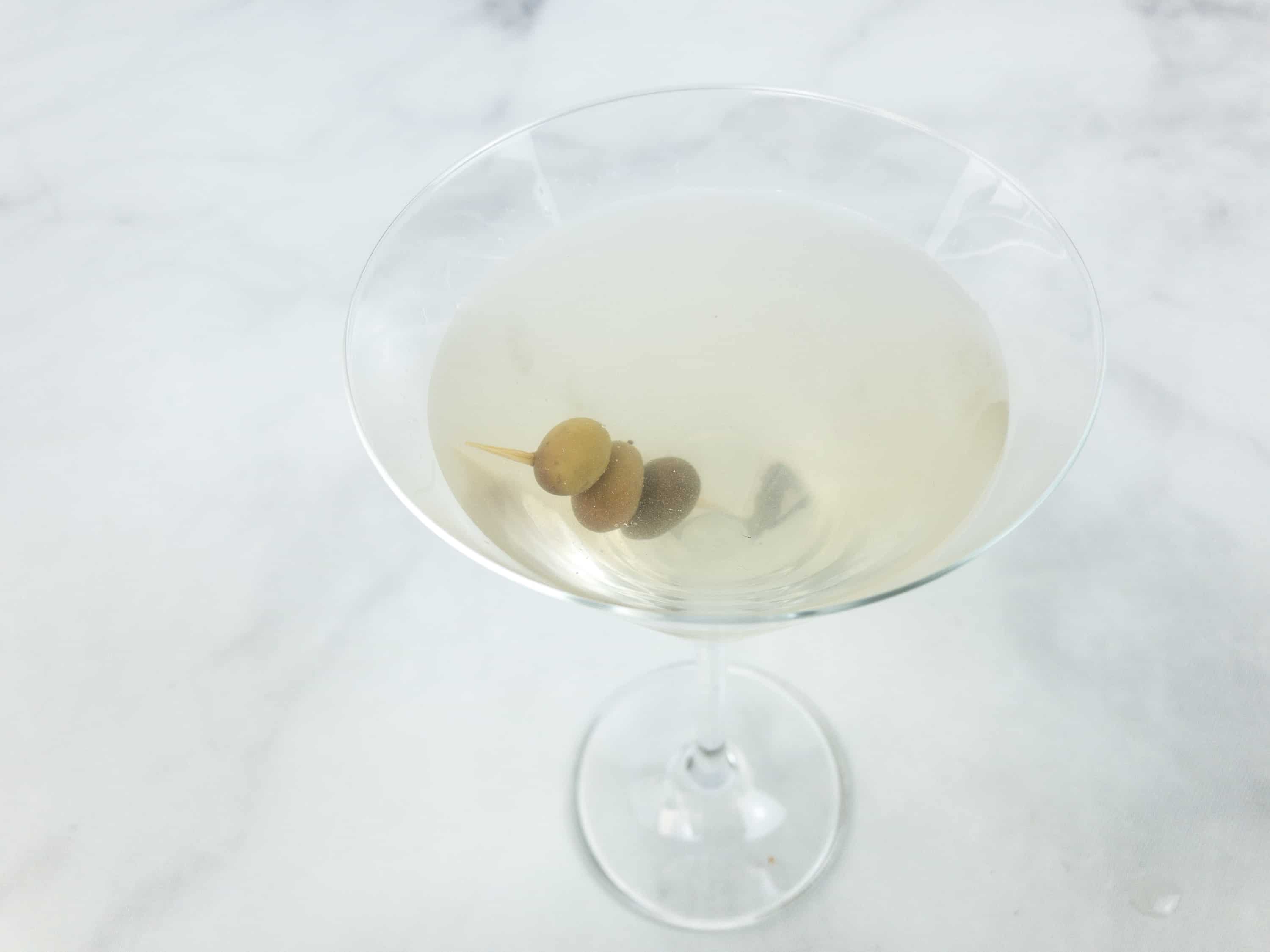 Vodka Martini, anyone?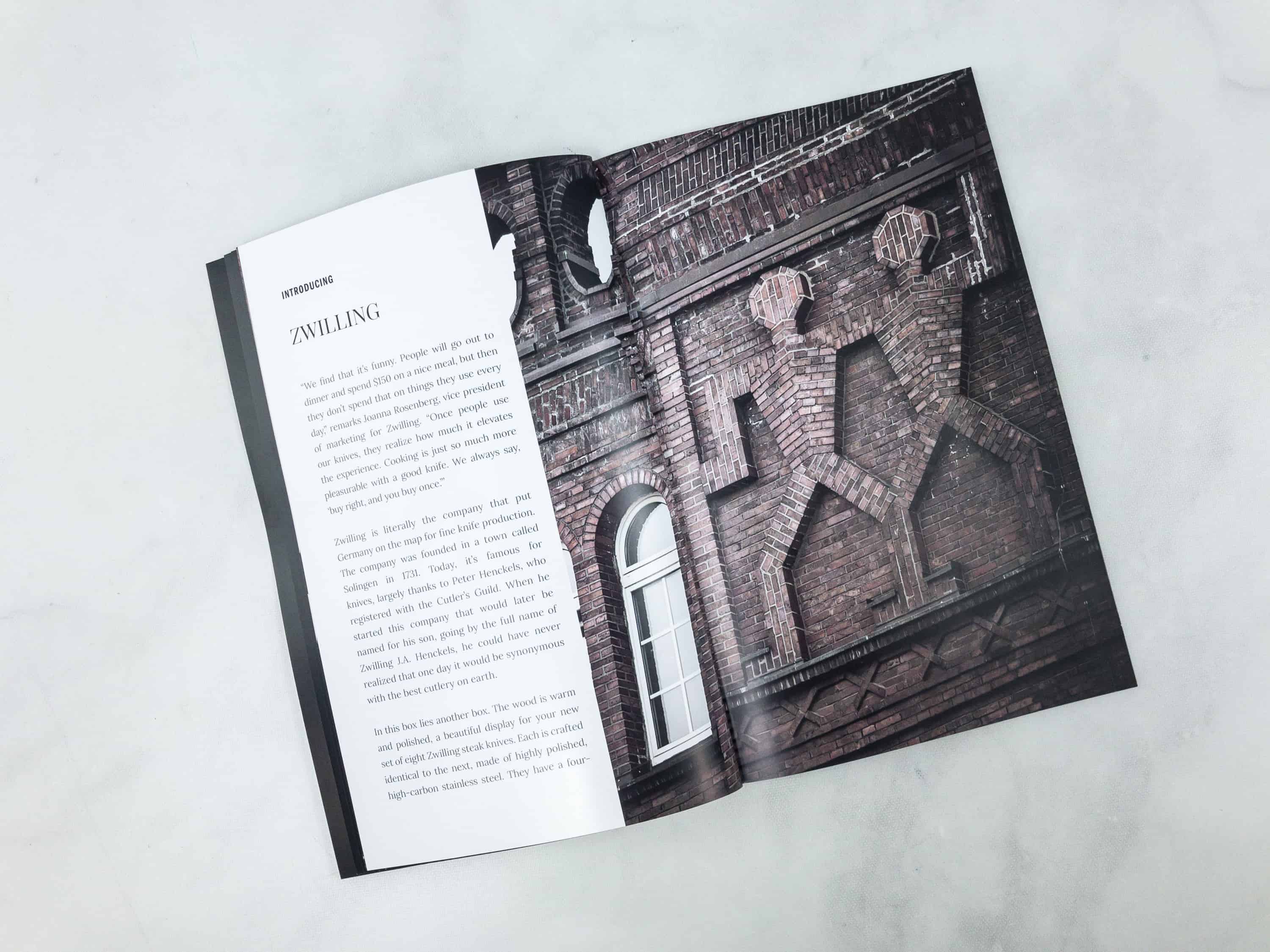 The last item in this month's box is from Zwilling!
Zwilling is literally the company that put Germany on the map for fine knife production. The company was founded in a town called Solingen in 1731. Today, it's famous for knives, largely thanks to Peter Henckels, who registered with the Cutler's Guild.
They also included a 20% off coupon code you can use at zwillingonline.com.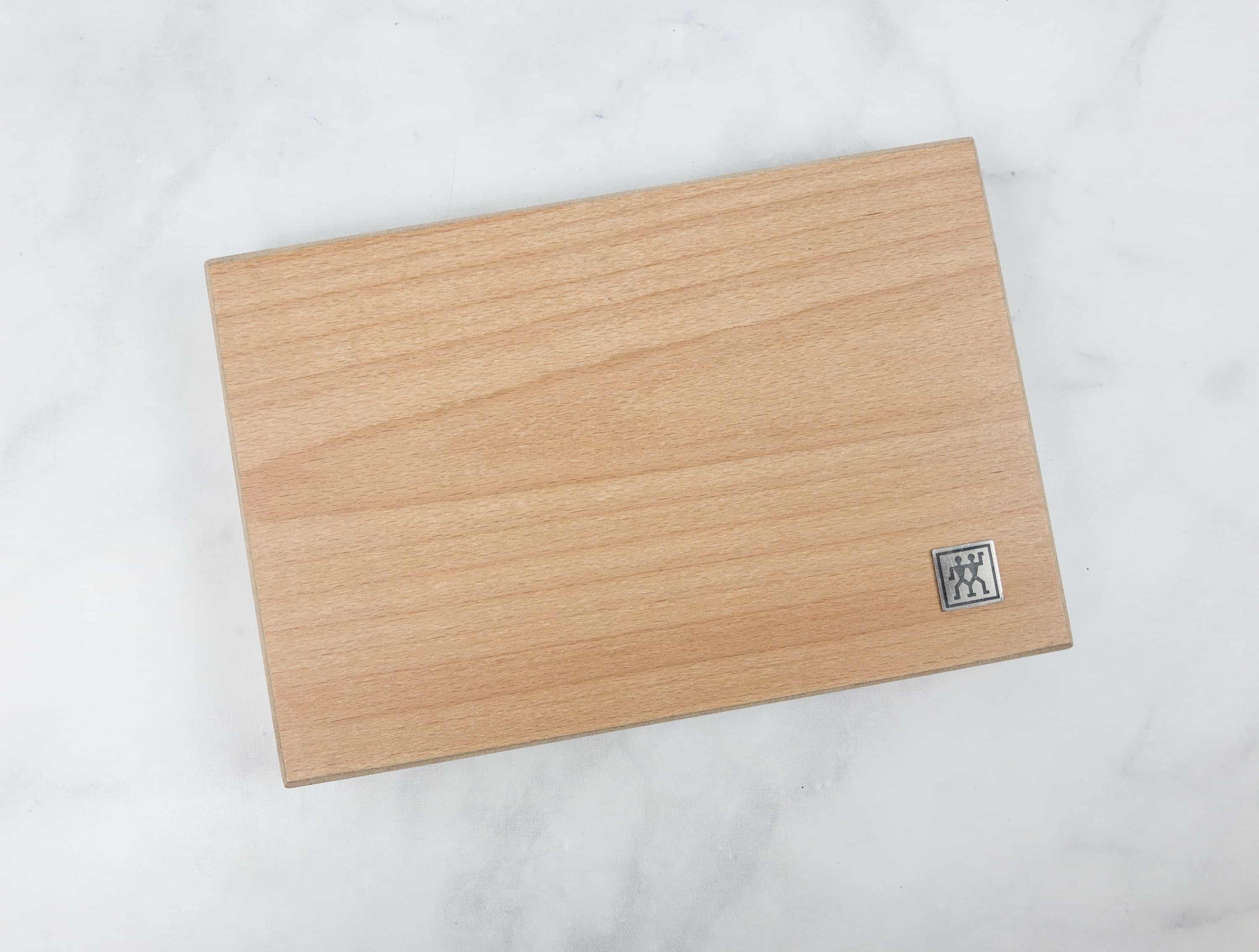 Inside this smoothly polished wood container is a set of high-quality knives.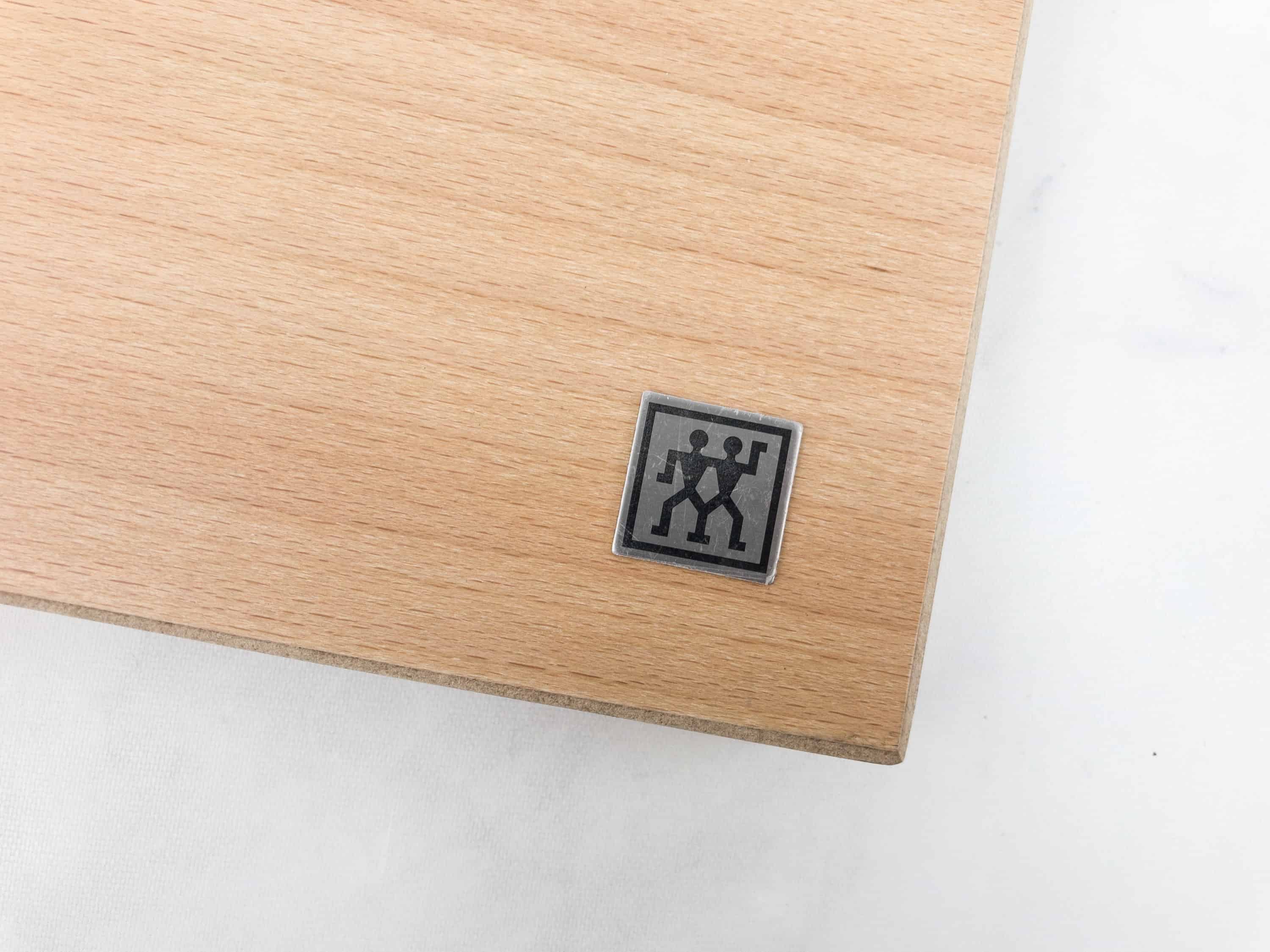 The Zwilling logo is also featured on the wood container.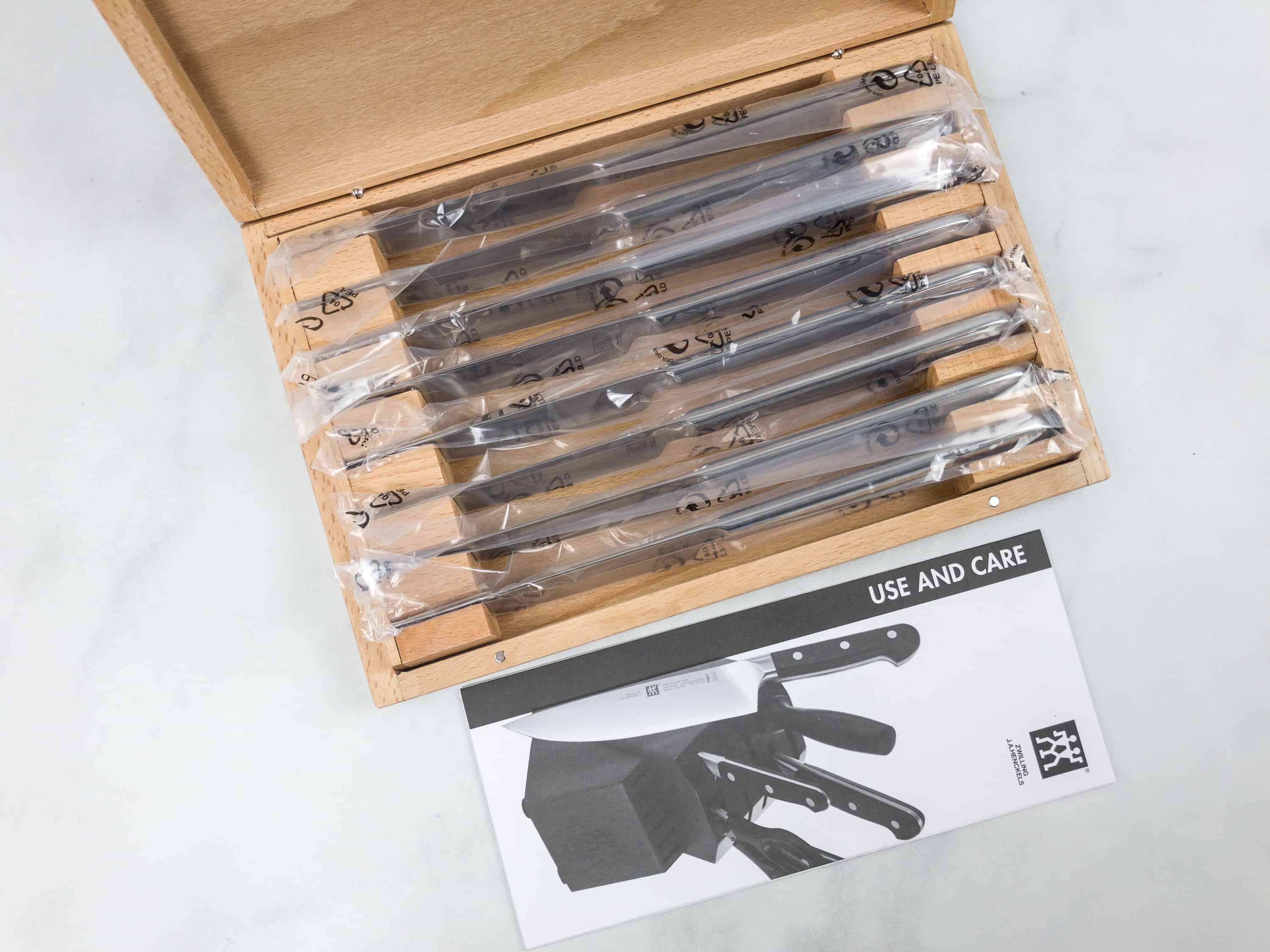 All the knives were wrapped in plastic.
Zwilling JA Henckels Knife Set The wooden box has partitions that make it look organized and also ensure that the knives are safe.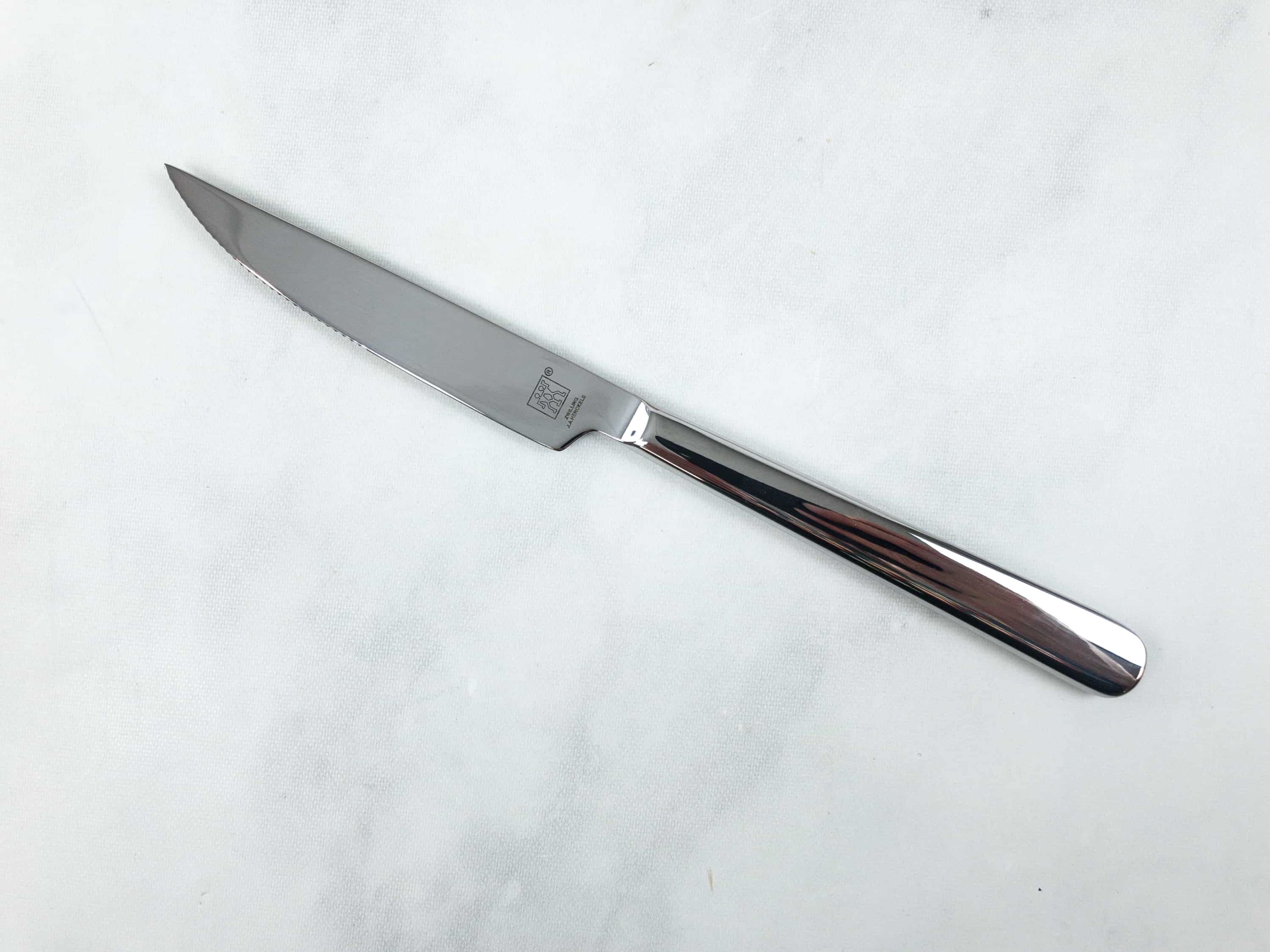 This Zwilling steak knife is made of stainless steel.
It also features the logo of Zwilling to prove its authenticity.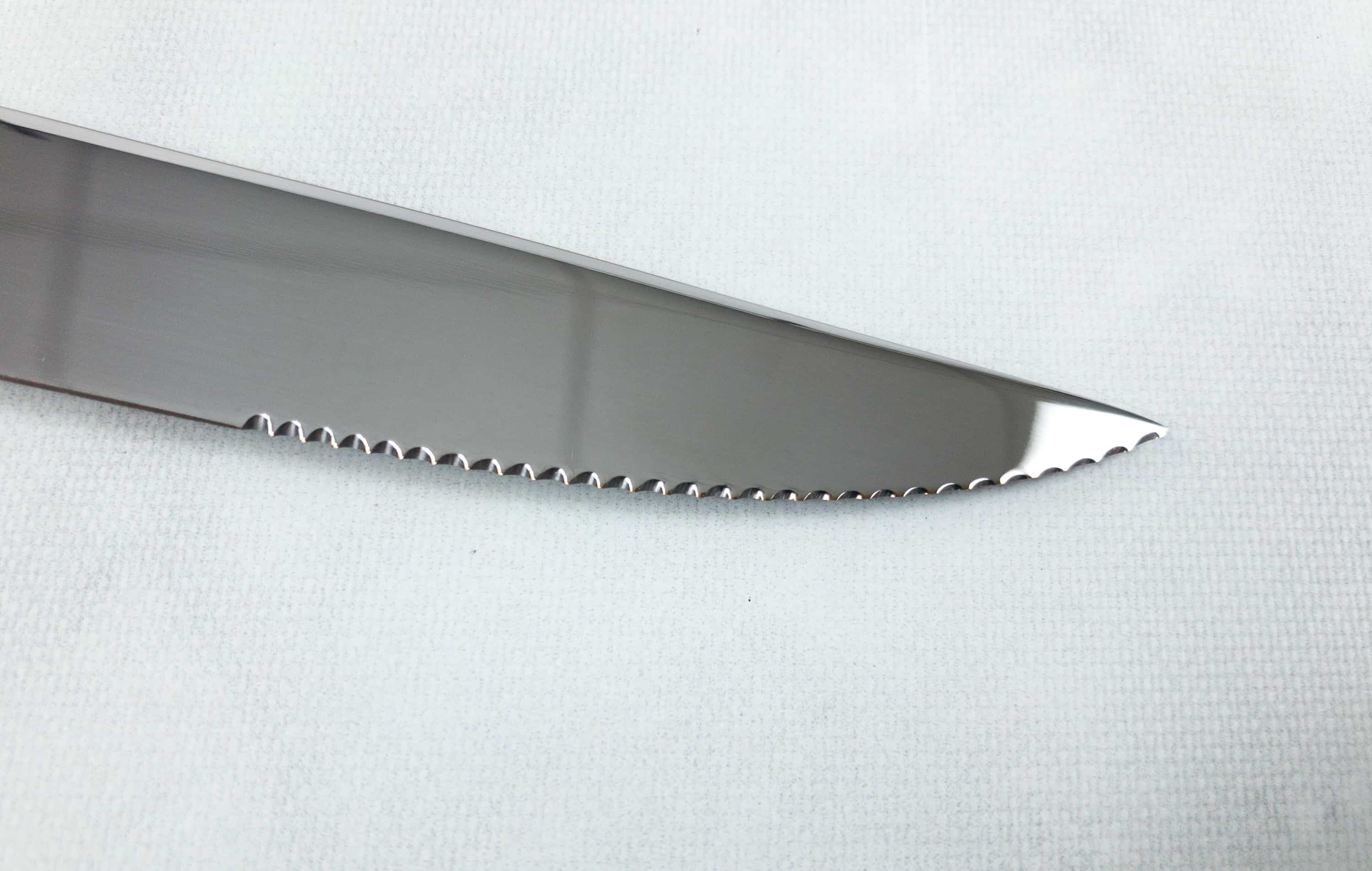 Like any other steak knife, this one from Zwilling has serrated blades that makes steak cutting so much easier!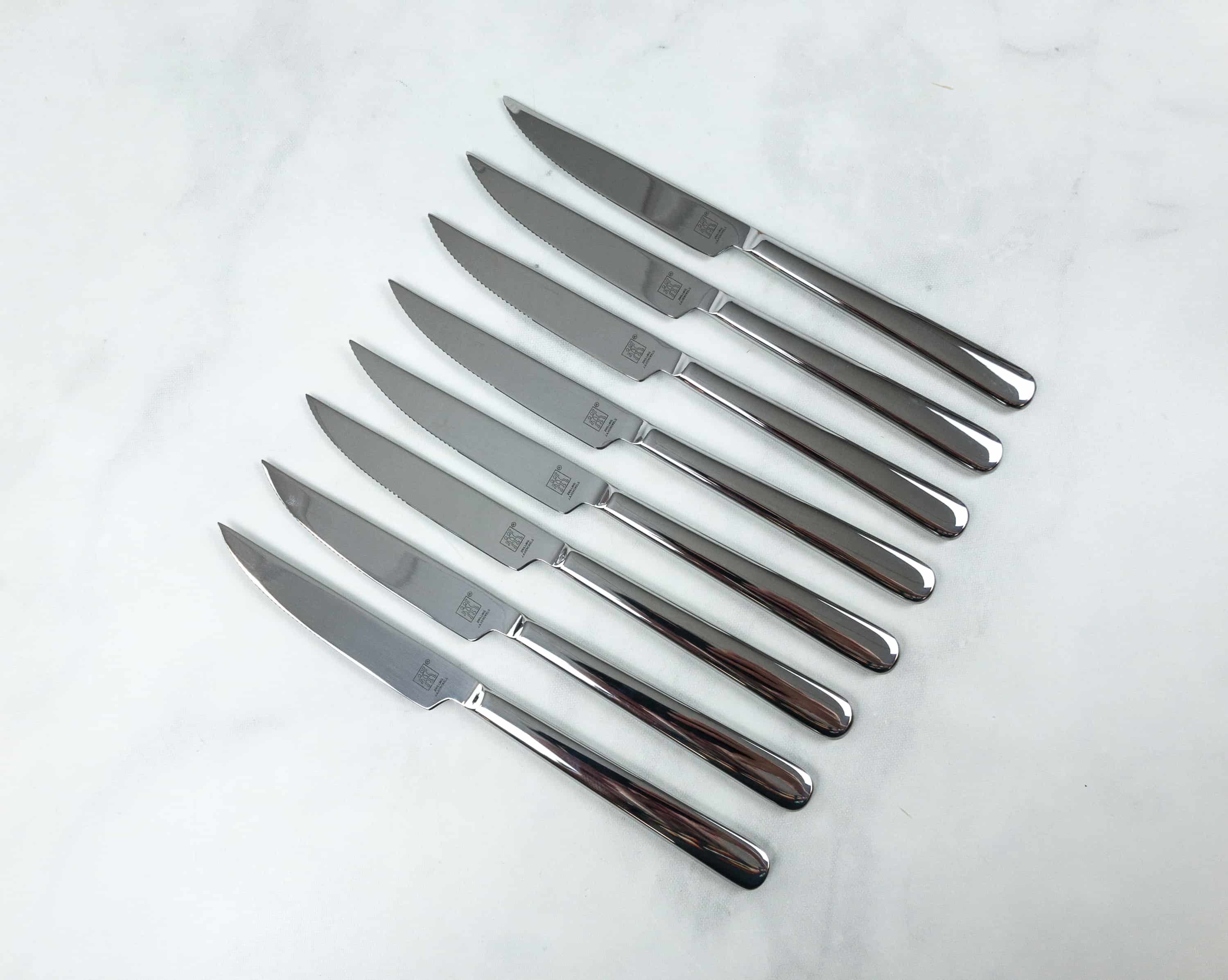 The set consists of eight identical steak knives with supreme sharpness and superb meat cutting capability. We couldn't be happier with this item!
Robb Vices has been known for their sophisticated curations and, this month, they impressed us once again with a collection of high-quality entertaining must-haves. They just made party preparations easier, especially because they included almost everything we need for a classic dirty vodka martini. I love the knife set as well, it's sleek and it makes a great addition to our kitchen. This subscription is such an awesome way to indulge in luxurious goods. It would also make a perfect gift for anyone who has a lavish taste!
What do you think of this month's Robb Vices box?