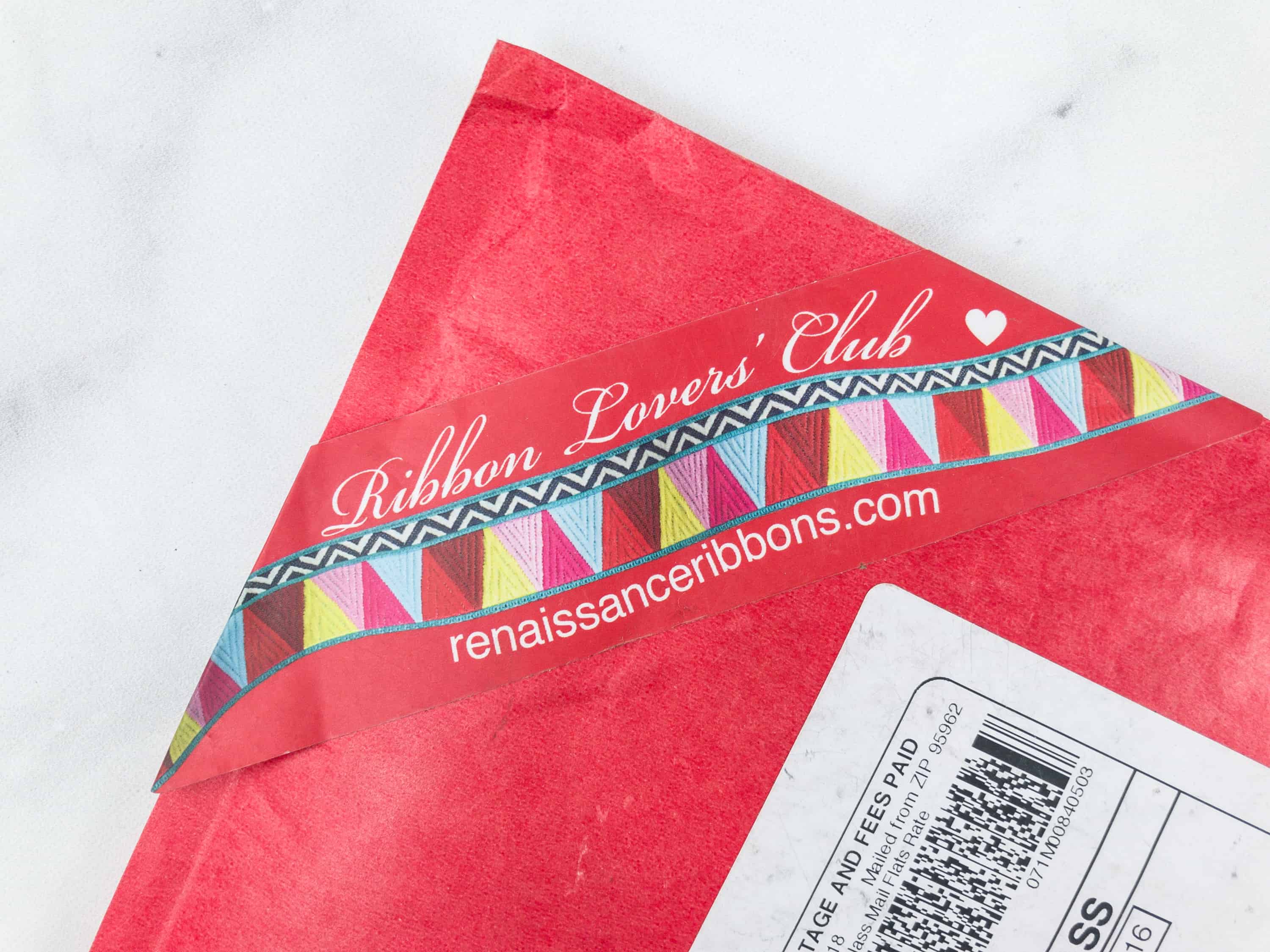 Ribbon Lovers' Club is a monthly subscription of woven ribbons from Renaissance Ribbons. The monthly selection will alternate between a seasonal theme or a specific textile designer. As an inspiration, they offer many project ideas you can do with the selection, as well as instructions on how to make them. The subscription starts at $25, shipping is free within the US.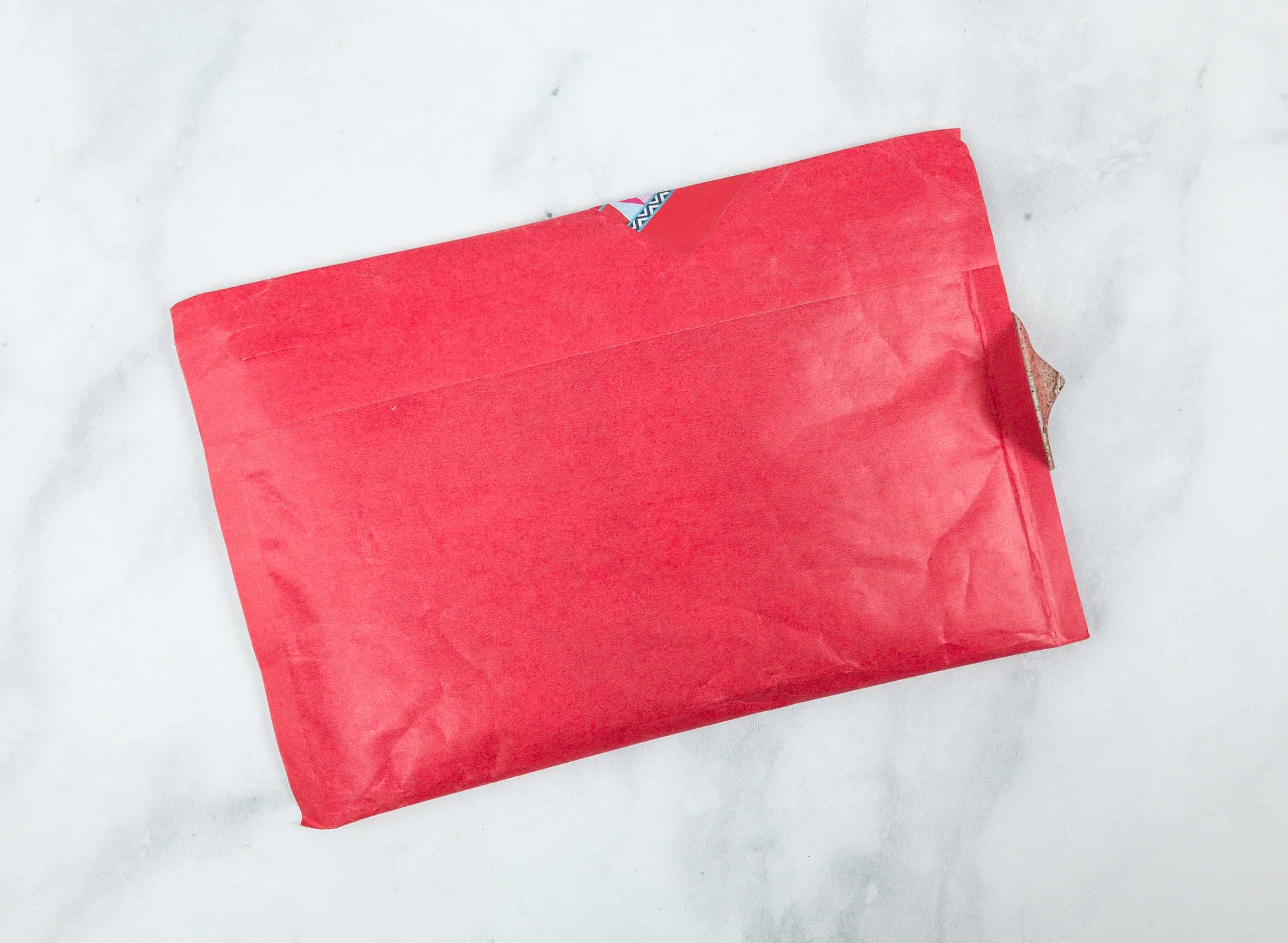 DEAL: Get 10% off storewide! Use coupon code HELLO.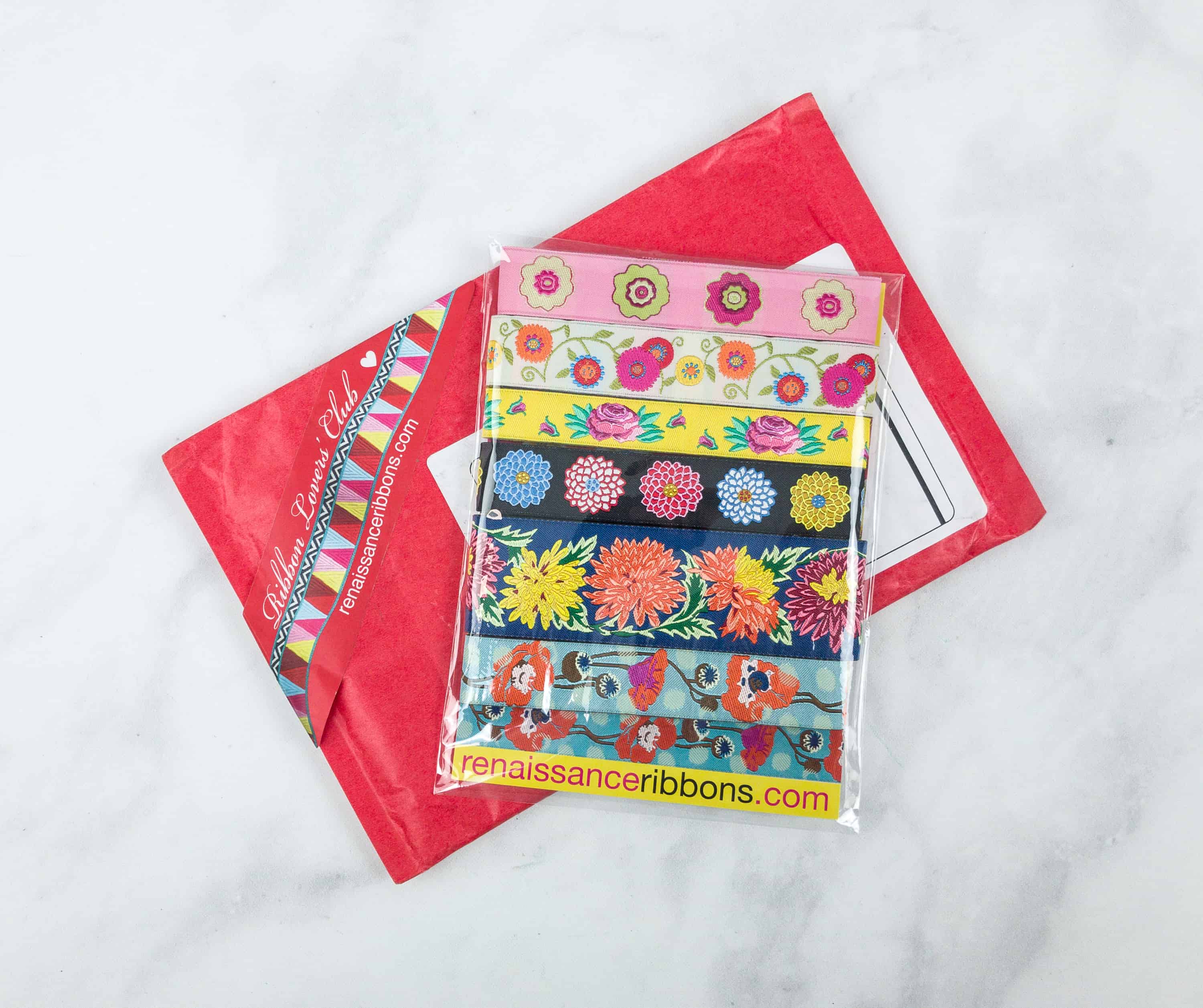 Wow. Even with plastic, these ribbons look vibrant.
The theme for this month is FLOWER MARKET! There are 6 colorful ribbons in the pack. They are all jacquard ribbons made of polyester.
The monthly selection will alternate between a seasonal theme or a specific Textile Designer, such as : Summer, Amy Butler, Fall, Tula Pink, Holiday, Kaffe Fassett, Valentine's Day, Sue Spargo….
Because last month was a specific designer, this one has a seasonal theme!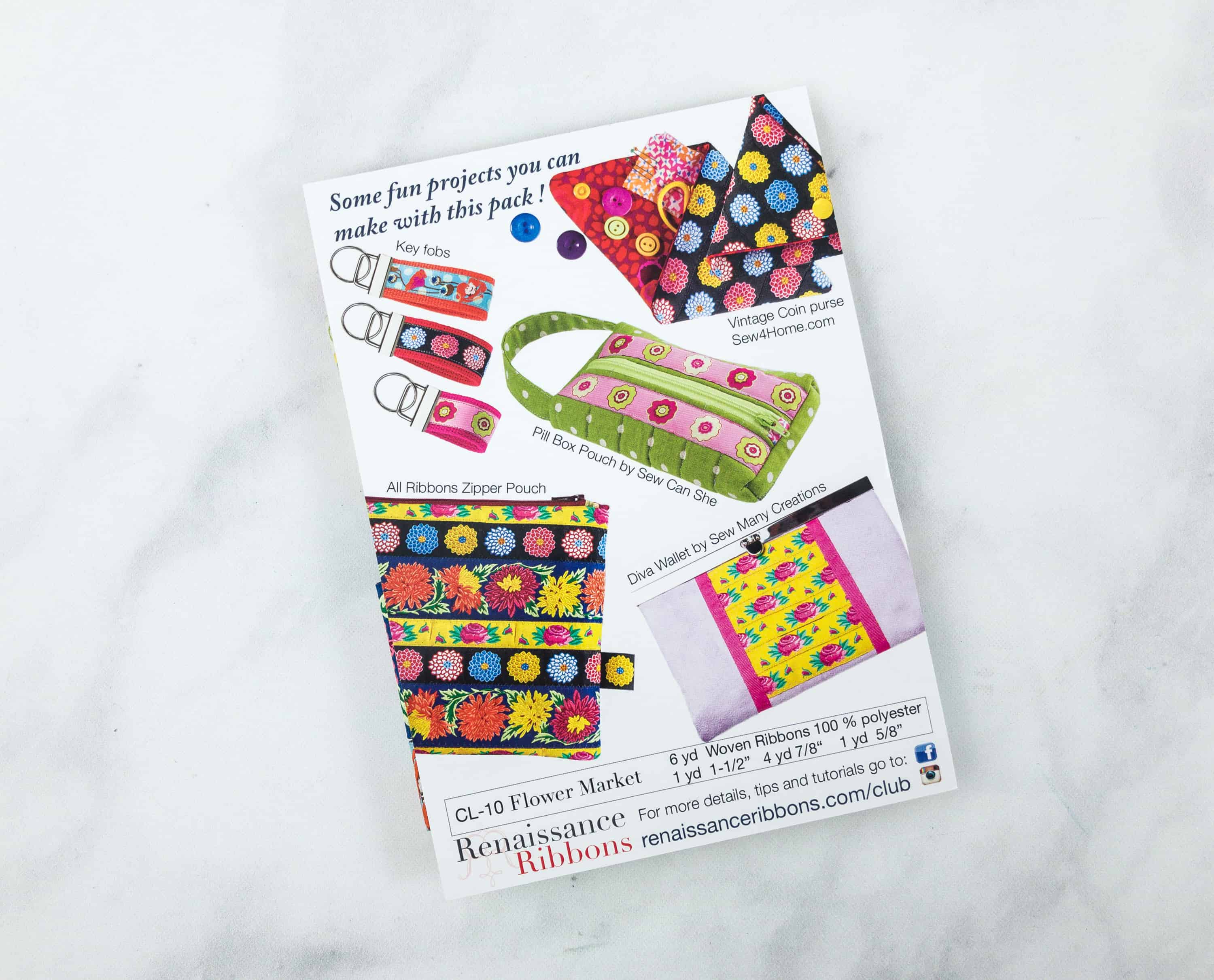 This information card suggests a lot of things you can do with the ribbons. They look amazing when you put them together (or by themselves!). You can pick up lots of ribbon-y ideas in their project gallery!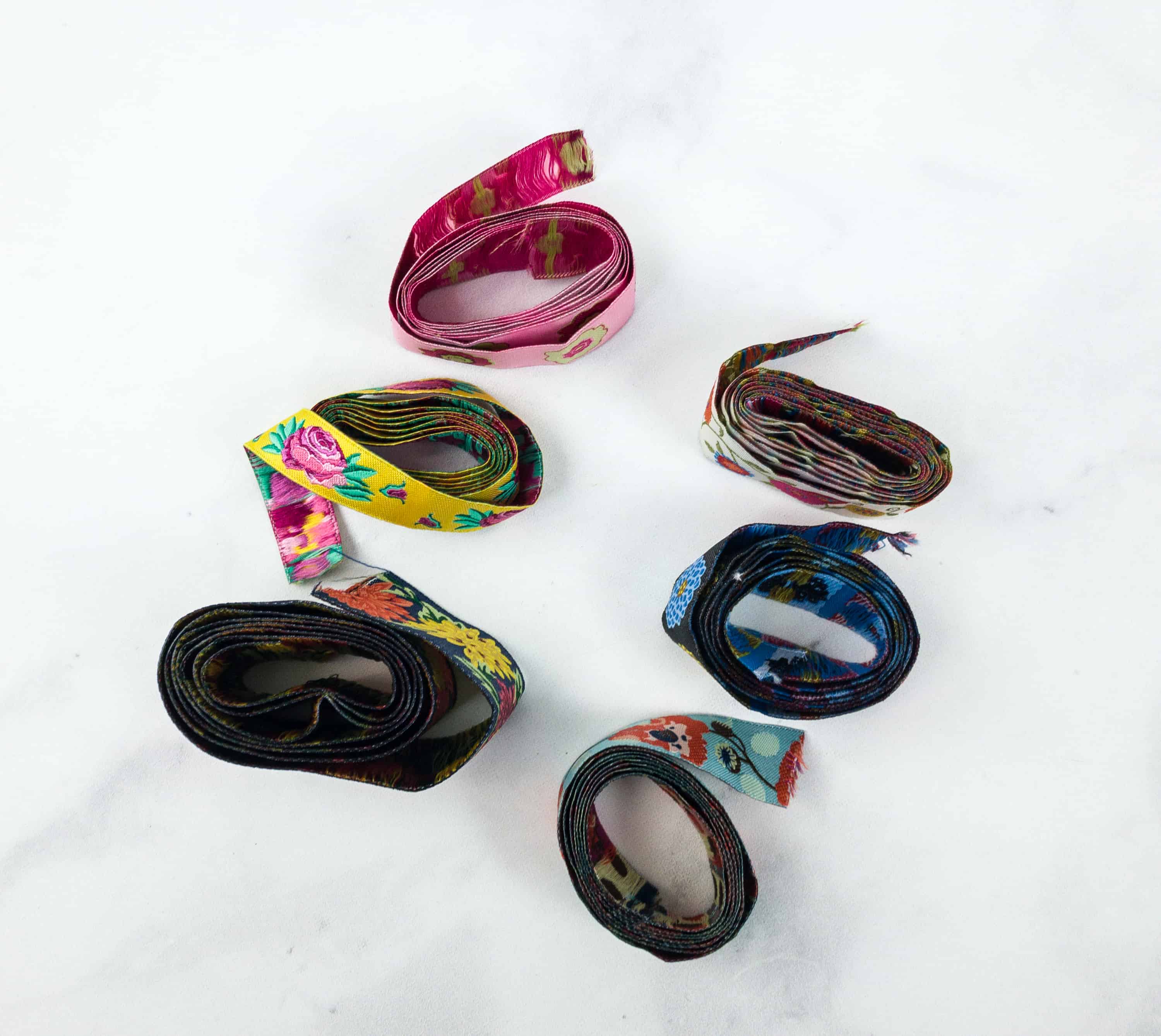 You can use these ribbons on whichever purpose you deem fit!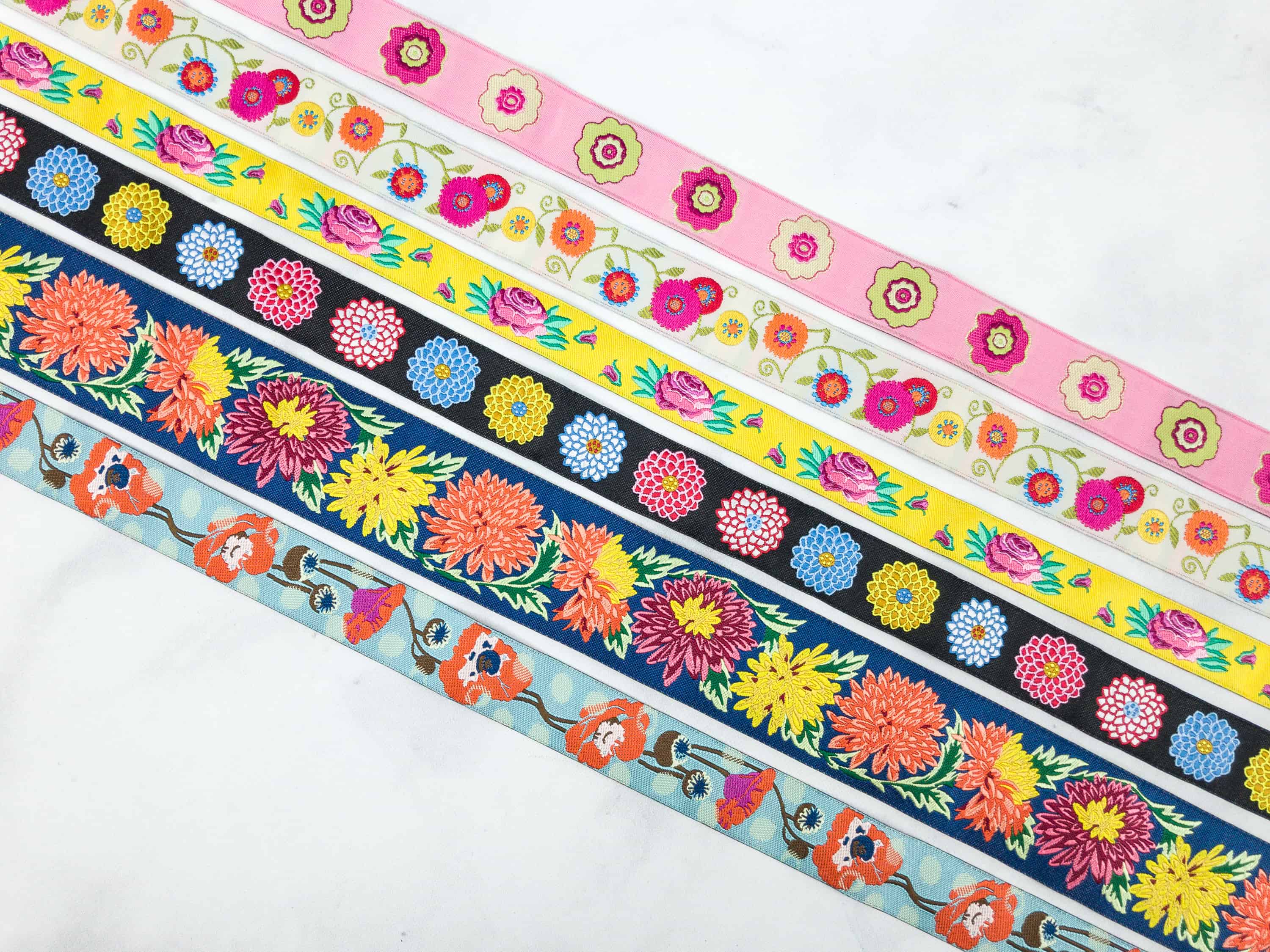 Renaissance Ribbons also provides tutorials and general inspiration to broaden your options on their use – see their private Facebook group once you're a subscriber! I love all of them but the poppies are just gorgeous and so unique. Look at the "translucent" dots overlaid on top of the flowers!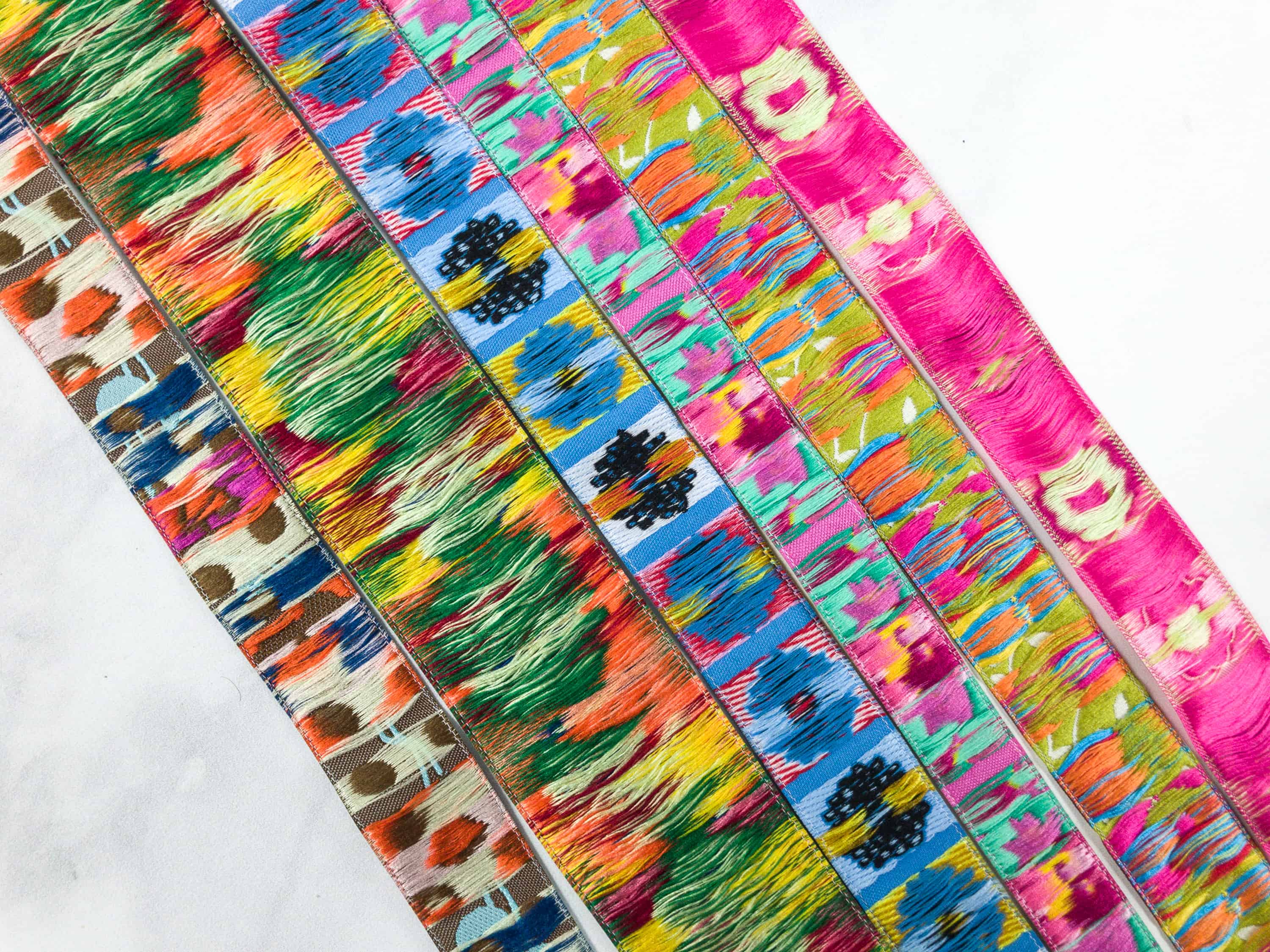 The backs – this is how one-sided jacquard ribbons look on the back, if you happen to be unfamiliar!
These floral themed ribbons came from different designers.
I love the floral designs of this month's box. All of them are consistently the same length and of good durable quality. They had a wide range of color schemes to choose from and the designs all use different styles and inspirations while staying true to the theme! I think they're just gorgeous and can turn any project from run-of-the-mill into something really special!
What do you think of this month's box?
Visit Renaissance Ribbons Ribbon Lovers' Club to subscribe or find out more!