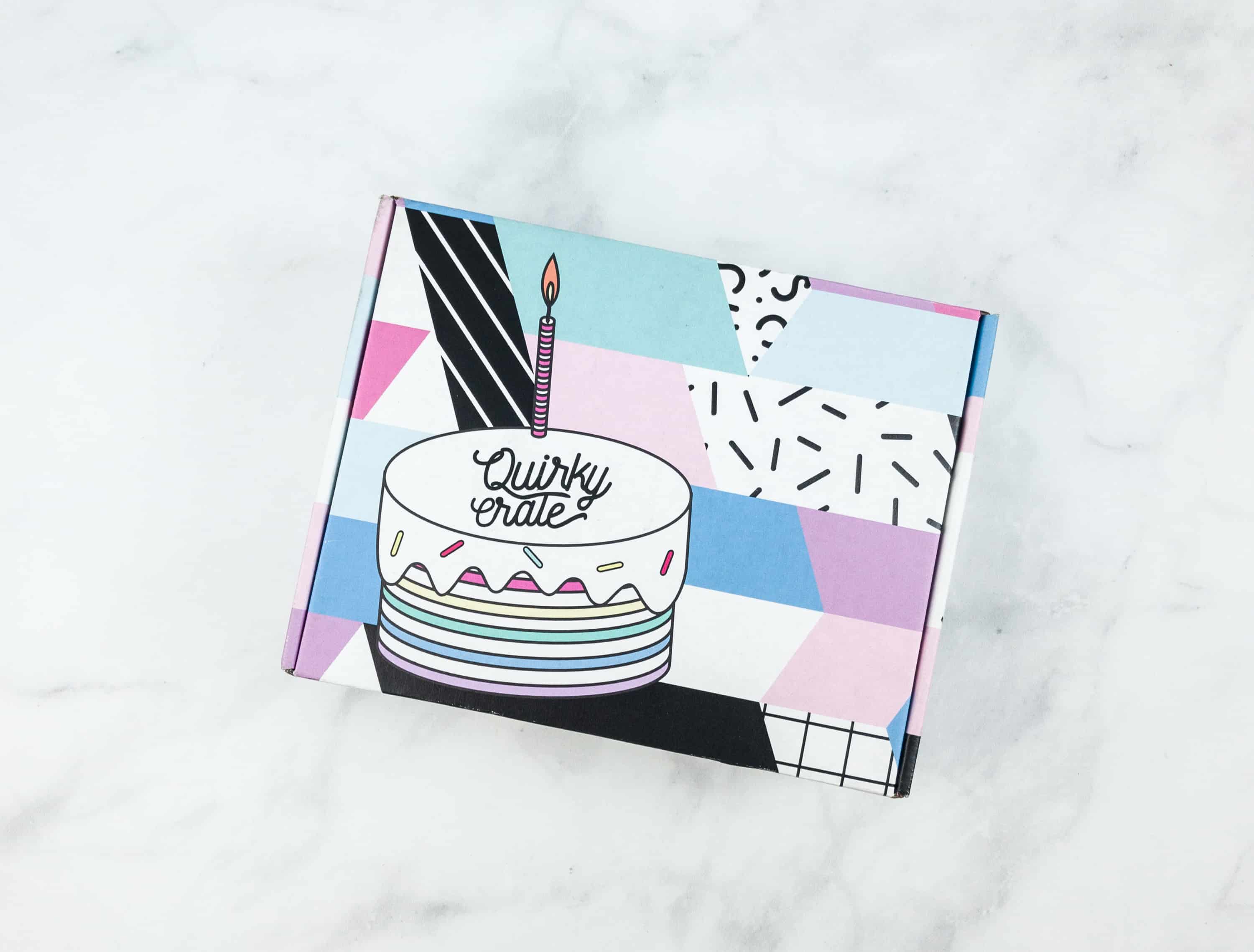 Quirky Crate is a fun and cute monthly women's subscription box that delivers at least 5-8 quirky items, including an enamel pin from a featured pin artist, in each box. You can expect eccentric handbags and accessories, cute stationery and stickers, plus fun household items and pretty much anything that can bring a smile to your face!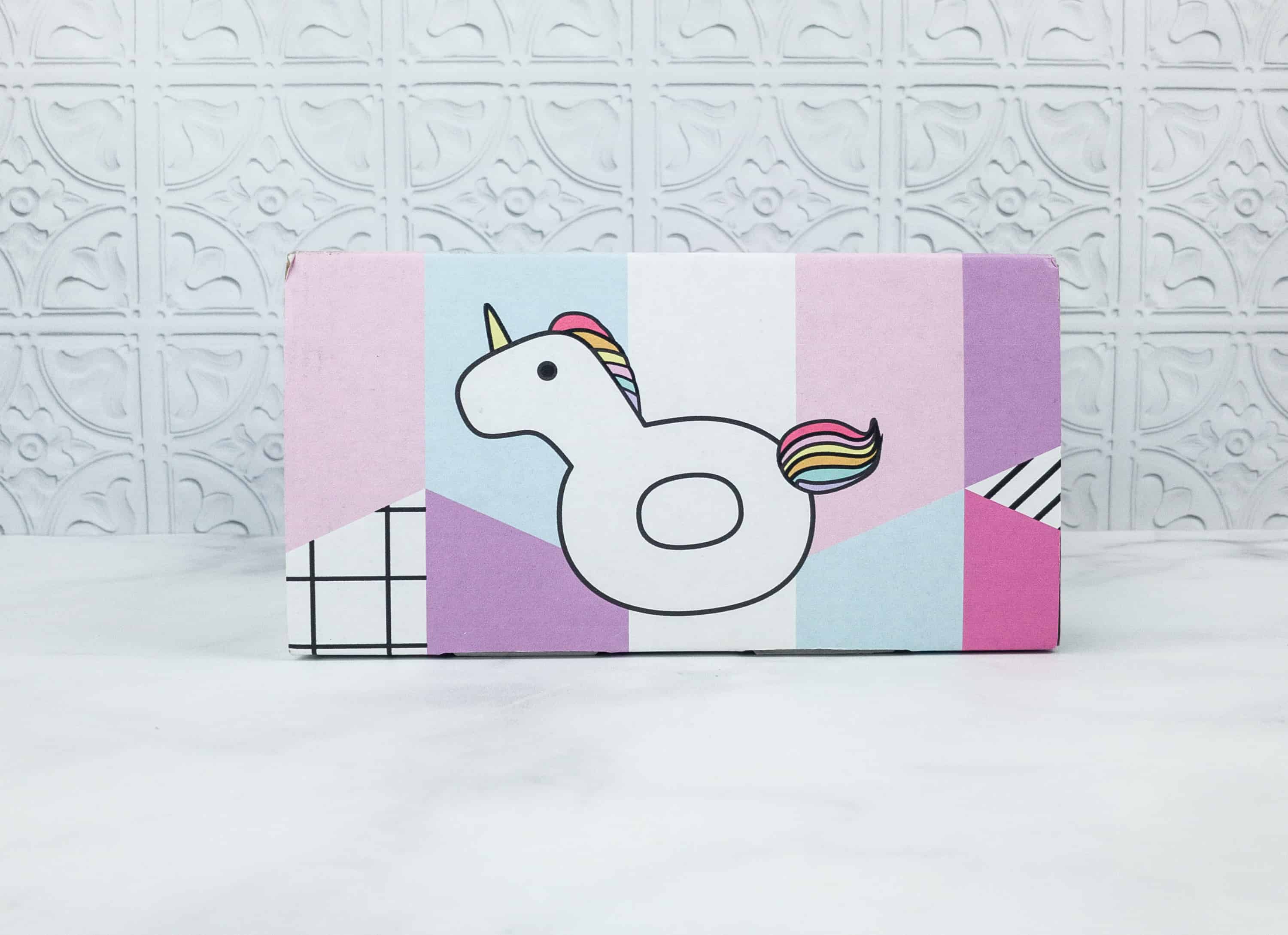 DEAL: Enjoy 10% off your first order. Use coupon code UNICORN10.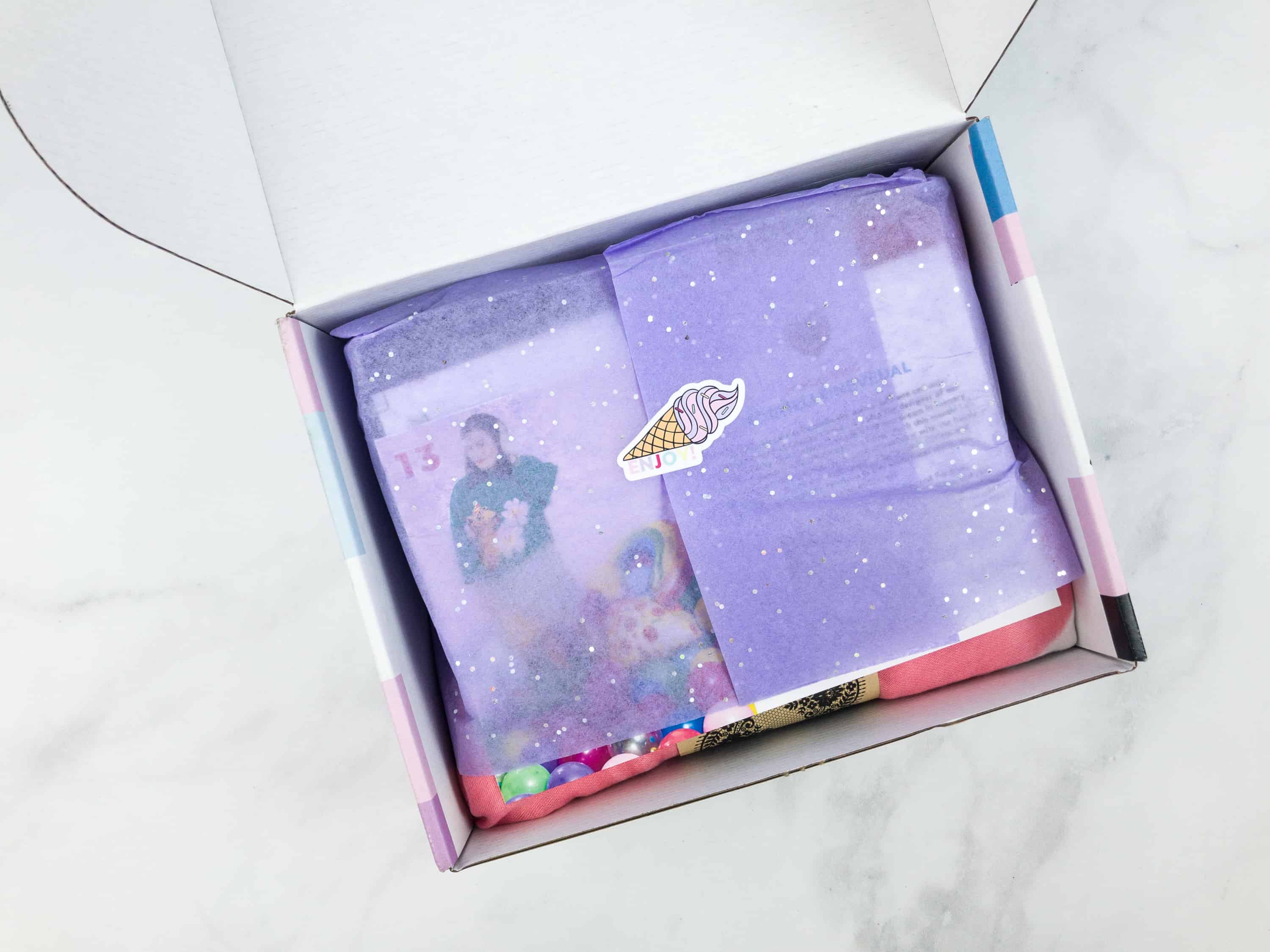 The goodies inside the box are wrapped in tissue paper and secured with a cute sticker.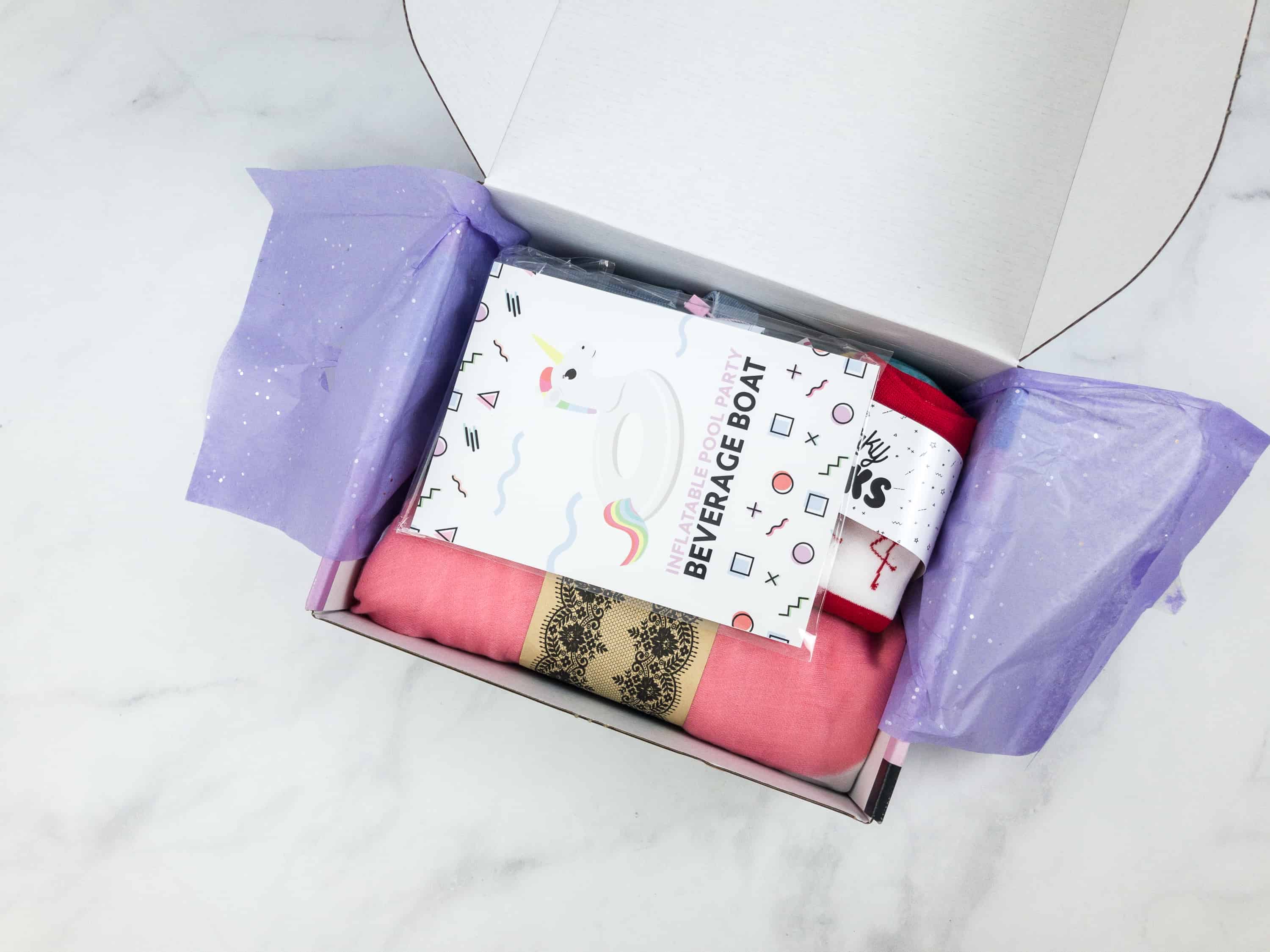 I am seeing lots of cute things!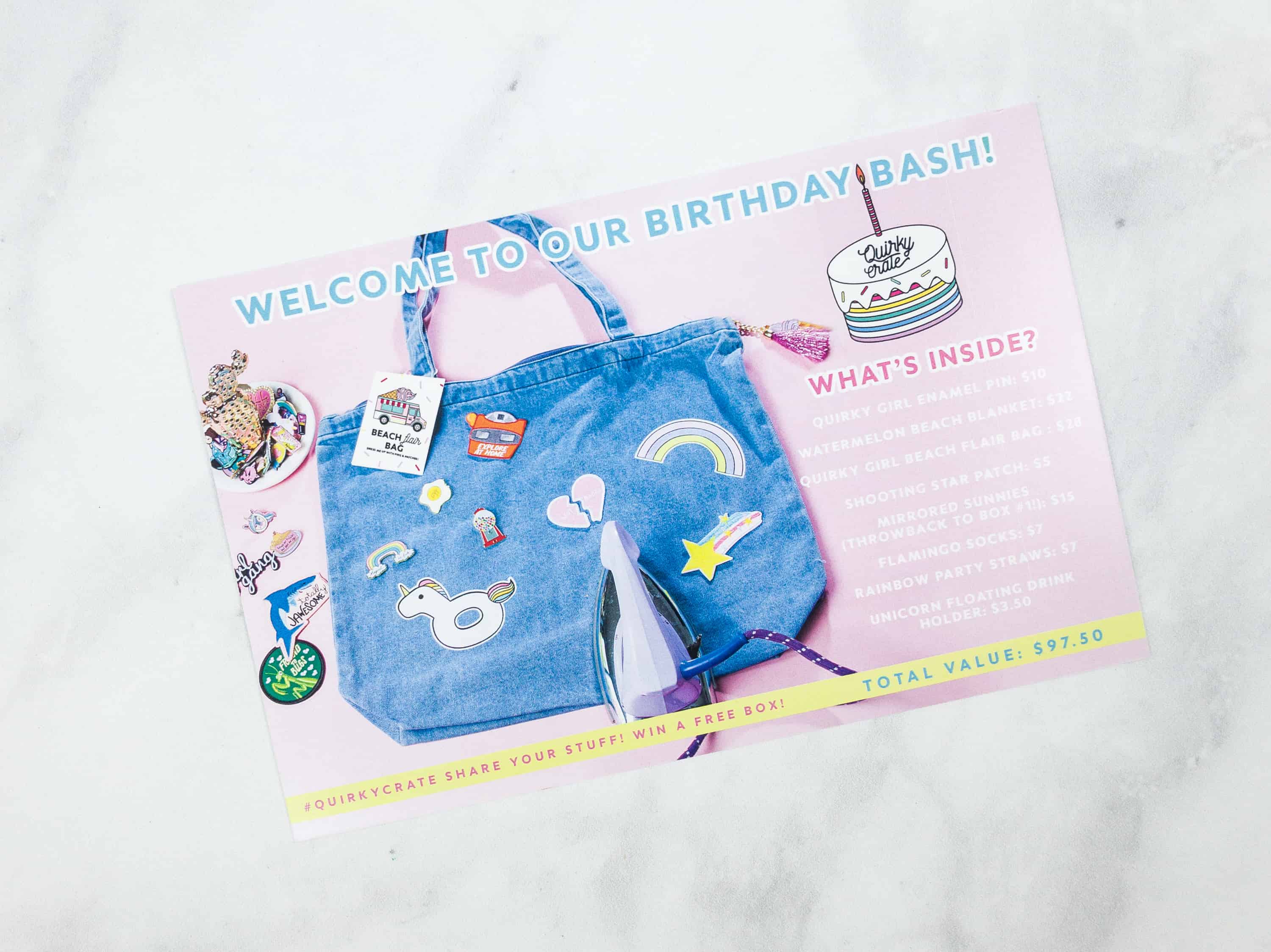 The info card lists all the items inside the box and their retail price.
This month's featured artist is Rochelle Nevedal – the owner and designer of Quirky Crate!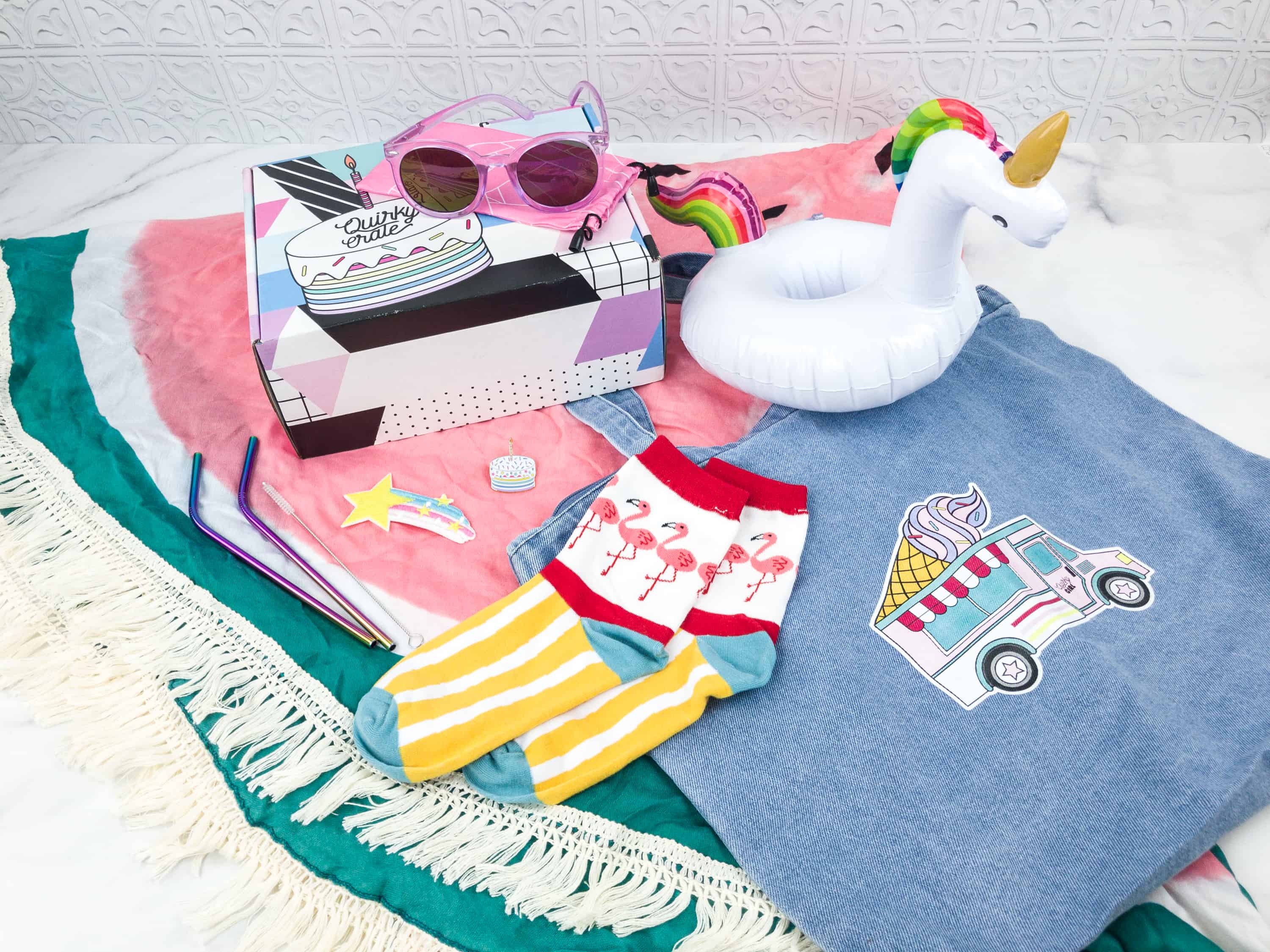 Everything in my box!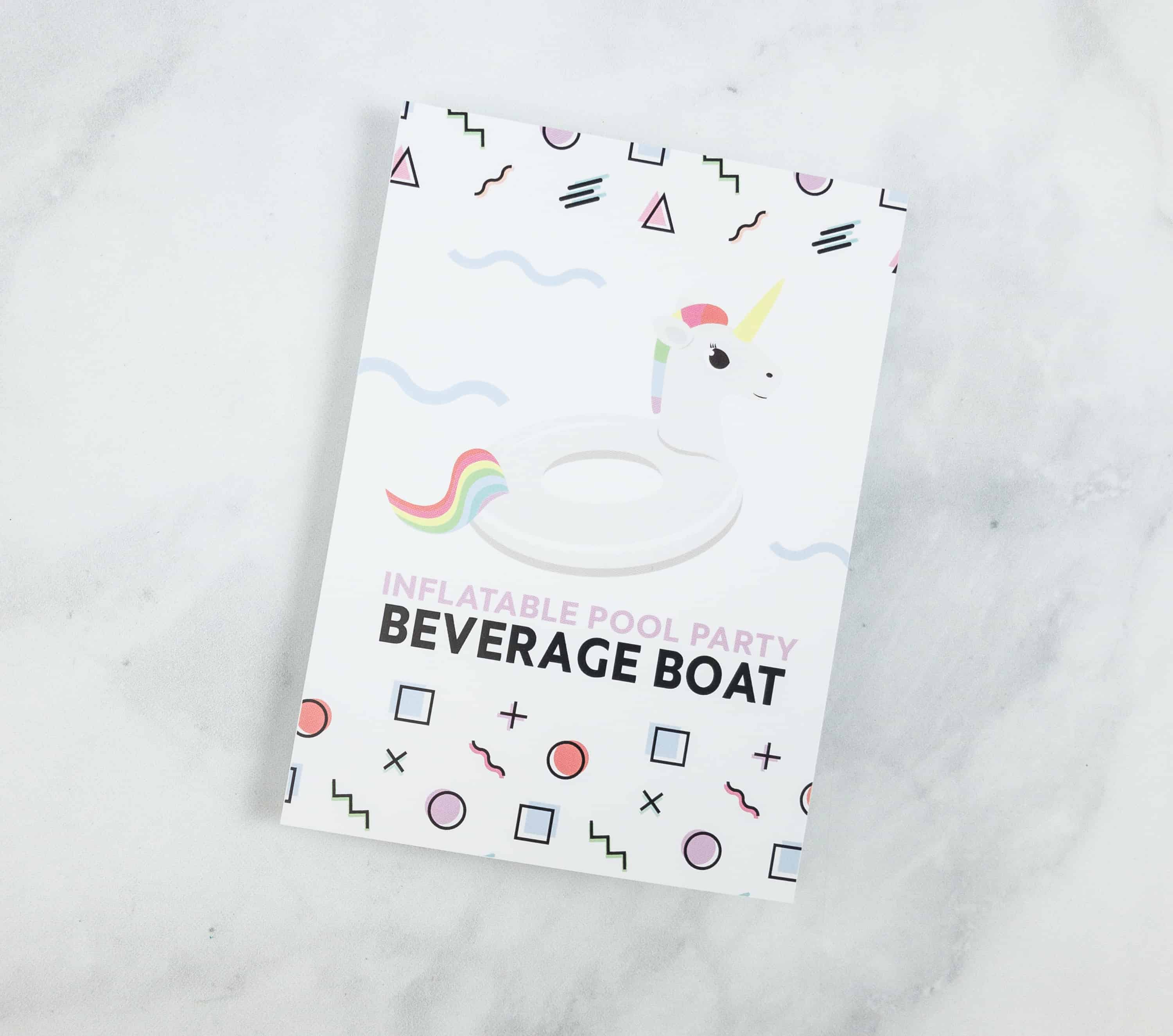 Unicorn Floating Drink Holder ($3.50) Pool parties wouldn't be complete without drinks and this floating drink holder is such a fab way of keeping your drink with you while enjoying the waters. Look, it's a unicorn!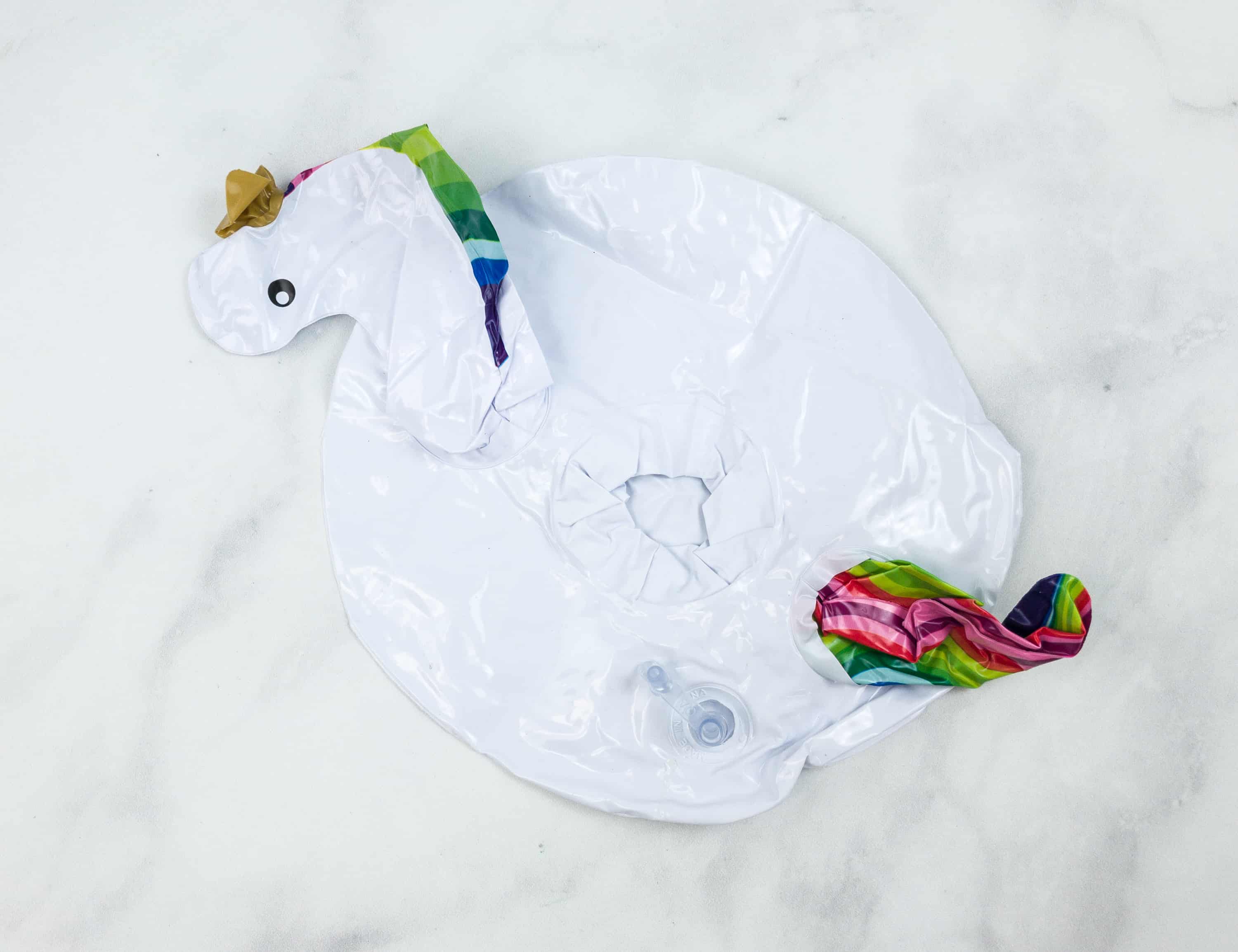 You'll get a deflated drink holder inside the box. I am seeing some colorful details on the head and the tail already.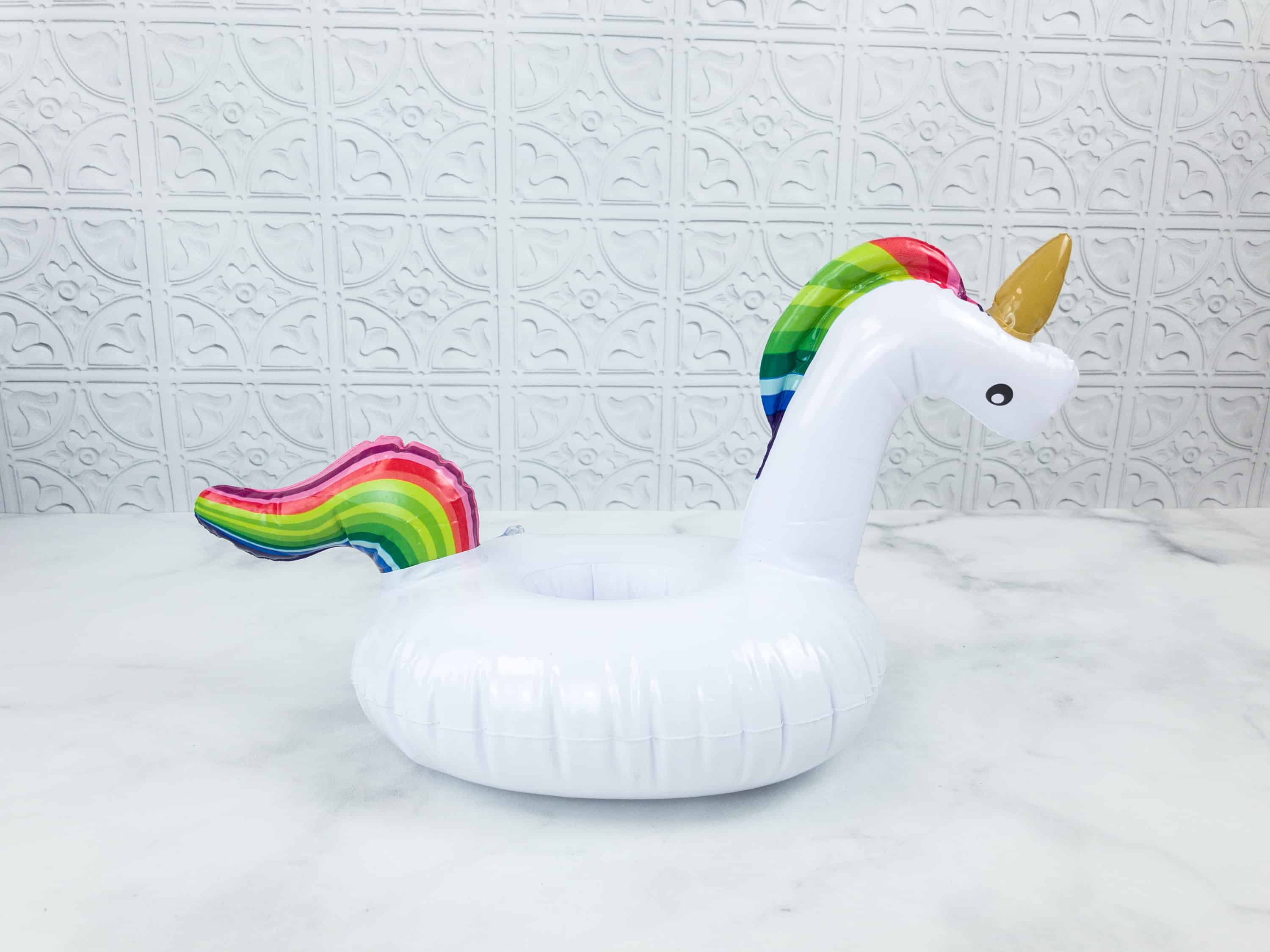 Look at this quirky unicorn drink holder! Isn't it cute? I love the entire look of this drink holder. I can't wait to use it!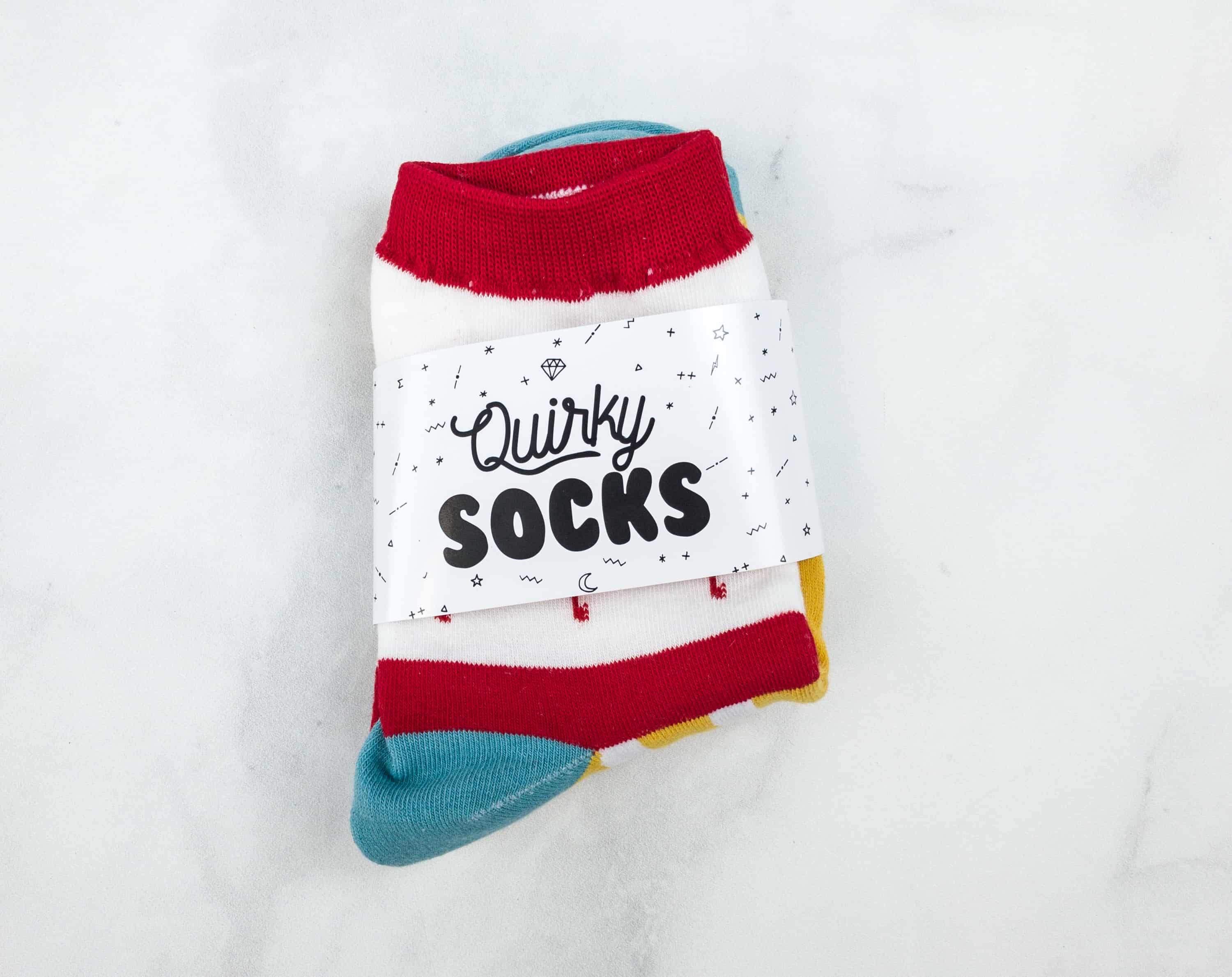 Flamingo Socks ($7) I love fun and quirky socks and this one from Quirky Crate looks like it is going to be a good addition to my collection.
And I was right! I love how the flamingos were incorporated into this carnival-themed socks. I think it will work with any casual attire or even when I just want to lounge at home and keep my feet comfy.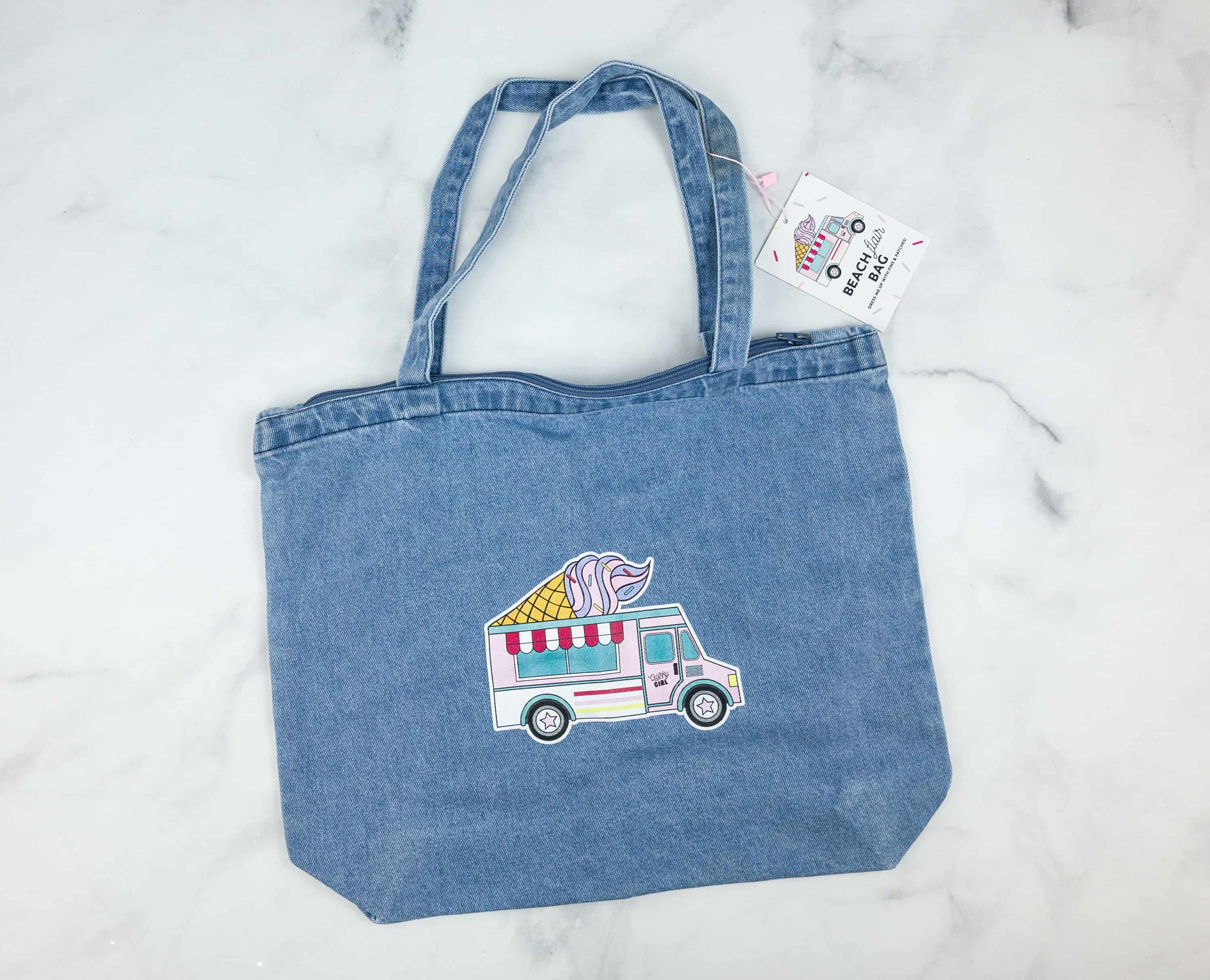 Quirky Girl Beach Flair Bag ($28) This blue tote bag features an ice cream truck graphic at the center. It also has a zipper on top to make your things more secure.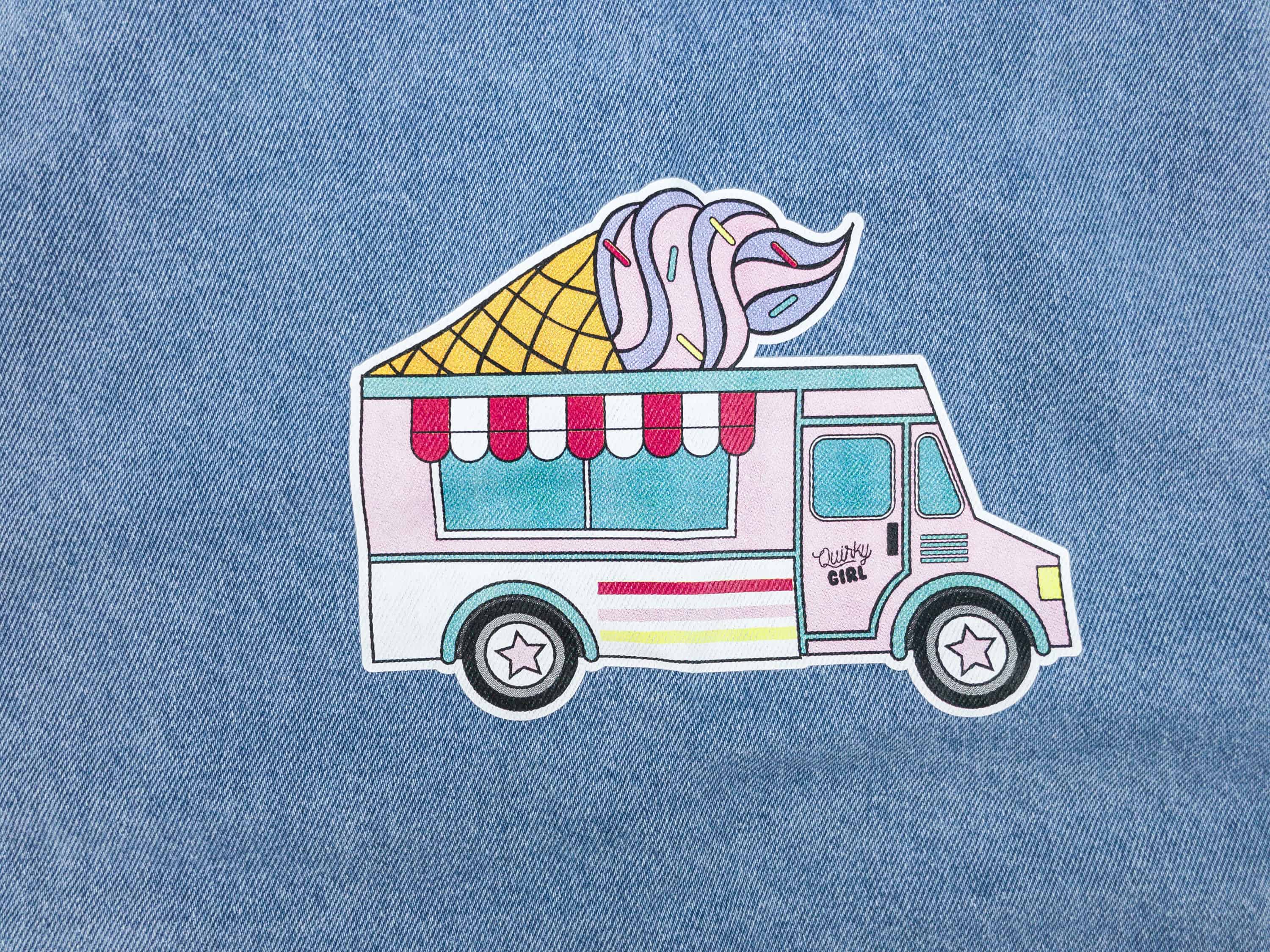 The details on the ice cream truck are awesome.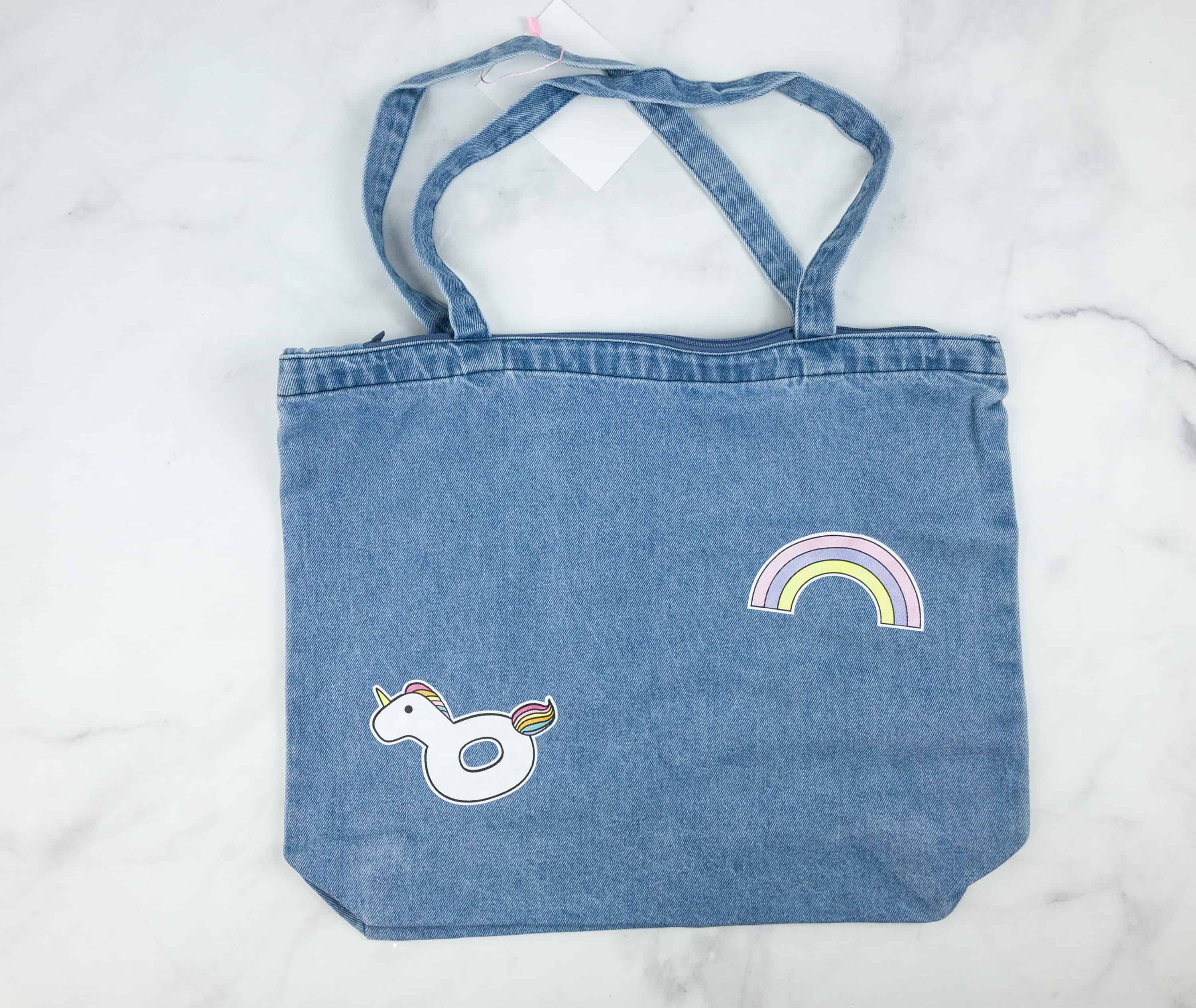 At the back of the bag, you'll find a rainbow and a unicorn inflatable design. It's so beach-ready!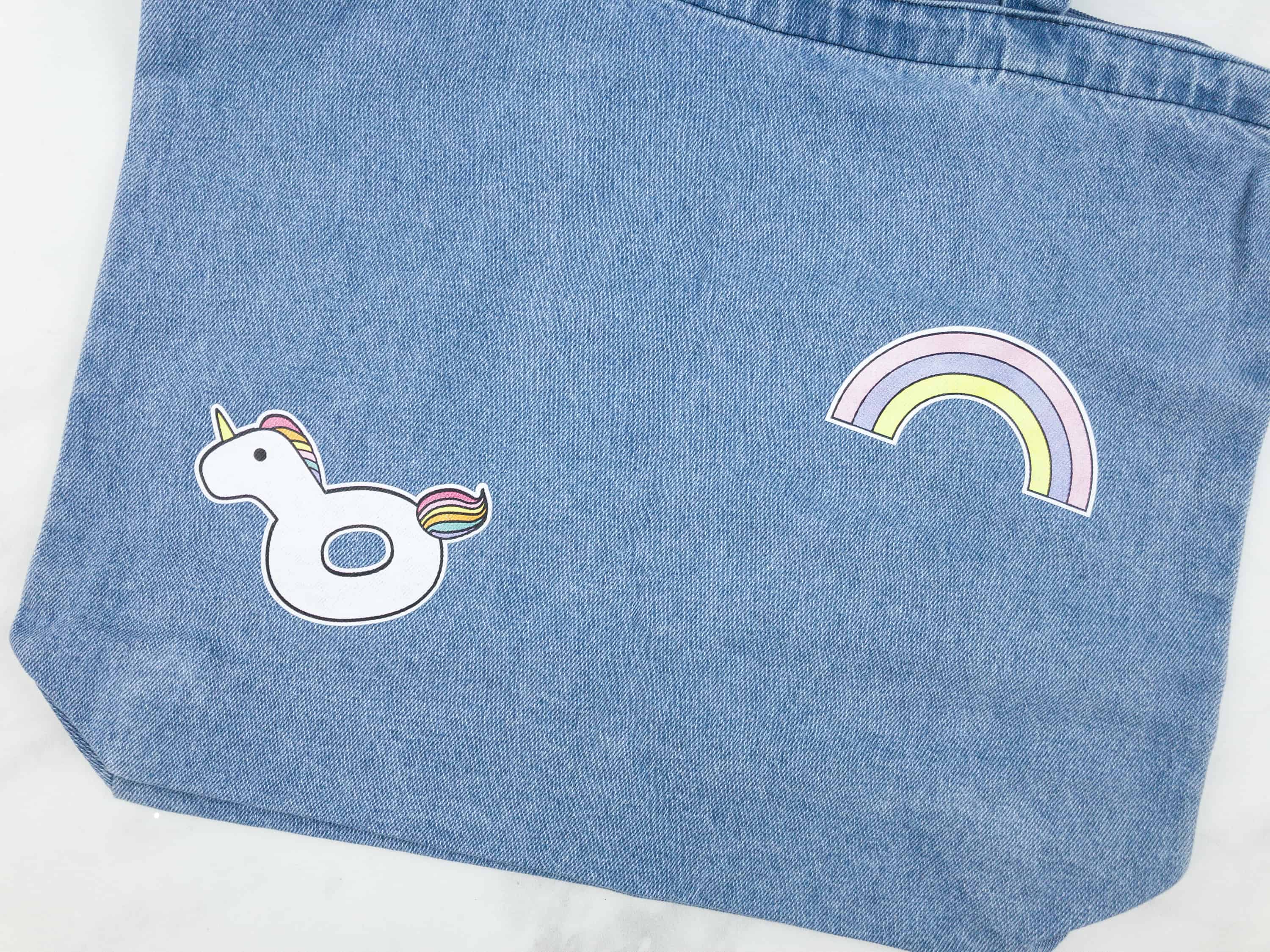 Here's a closer look at this gorgeous denim bag. It spacious enough for my beach essentials! It's also total perfection for your patch collection that you've been wondering what you should do with it. It goes here! Hooray!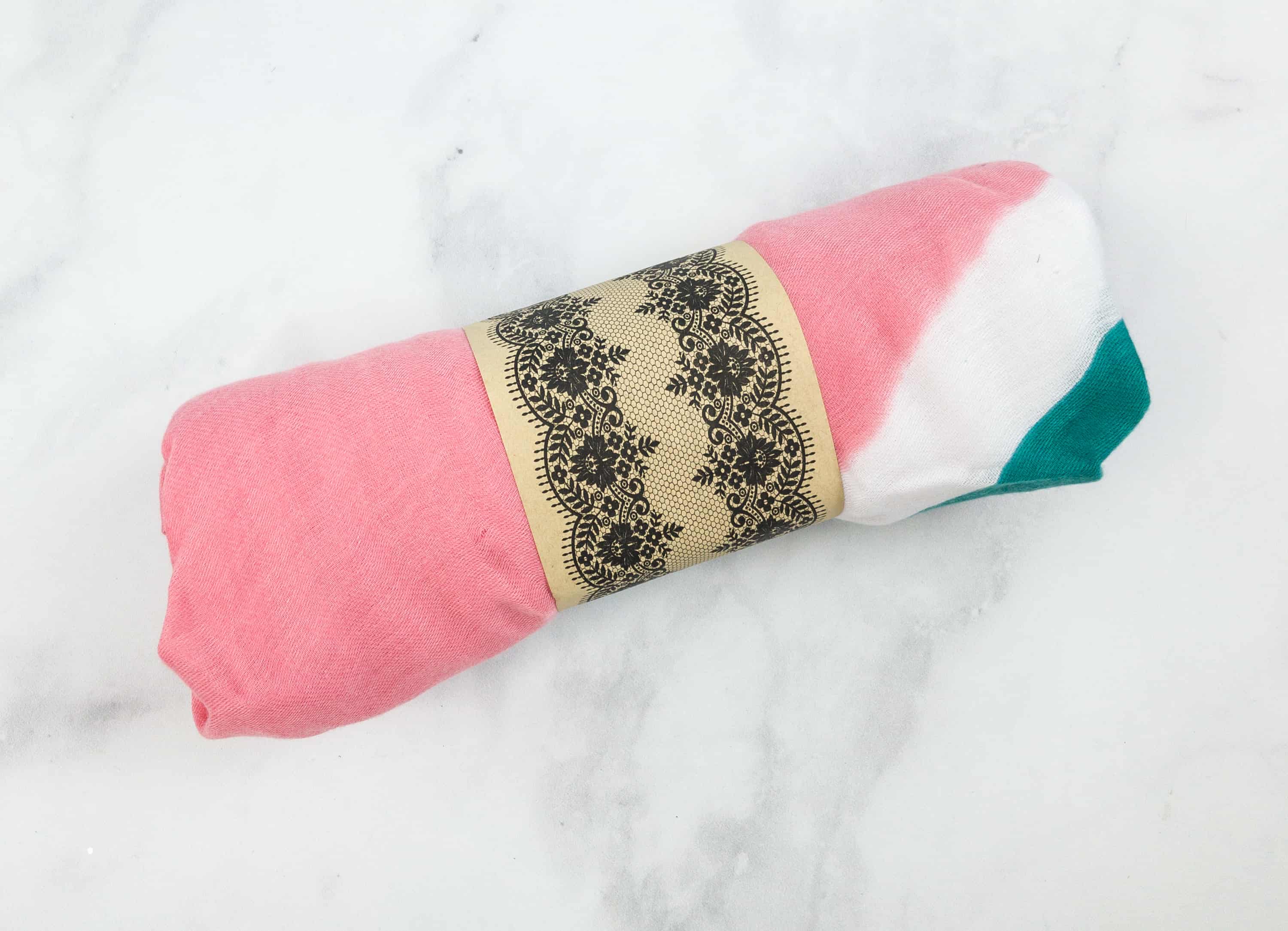 Watermelon Beach Blanket ($22) Speaking of beach must-haves, we have here a cute beach blanket!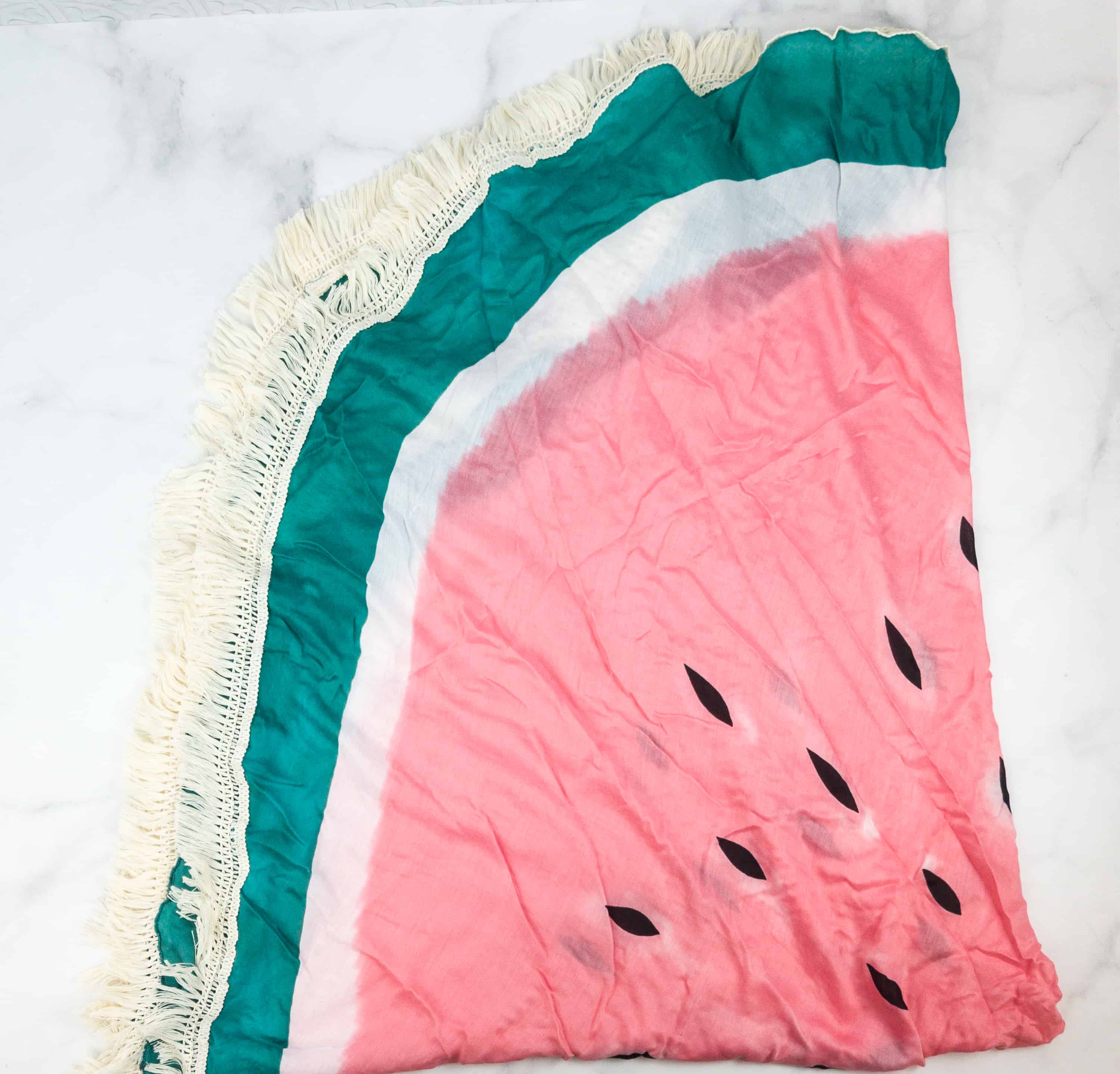 I love the details on this one, including the seeds. The towel also comes with tassels on the edge for that added summery vibe.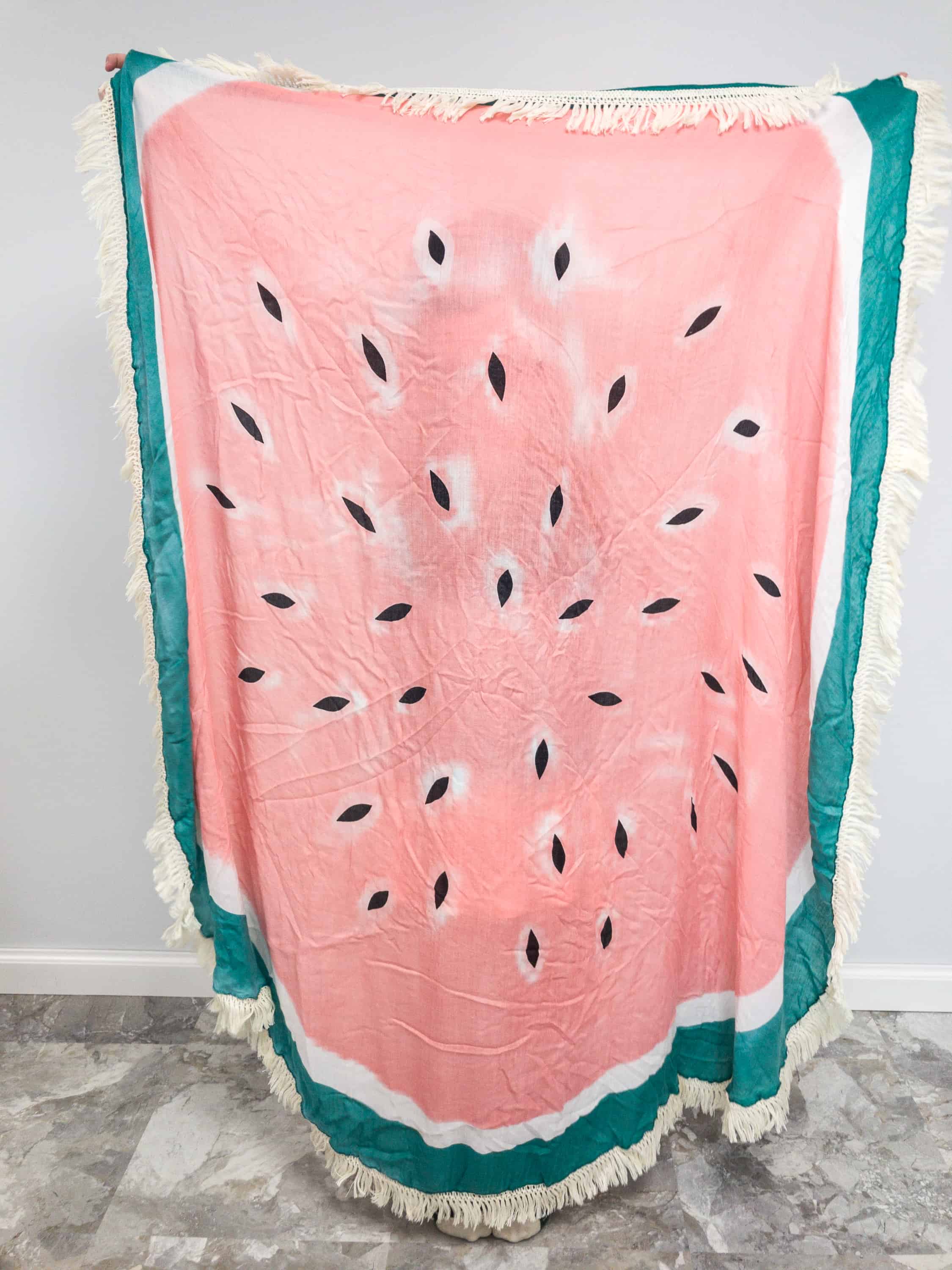 Here's how it looks on when fully spread out. It's huge! It's good for two to three people, which means more fun time with family or friends at the beach.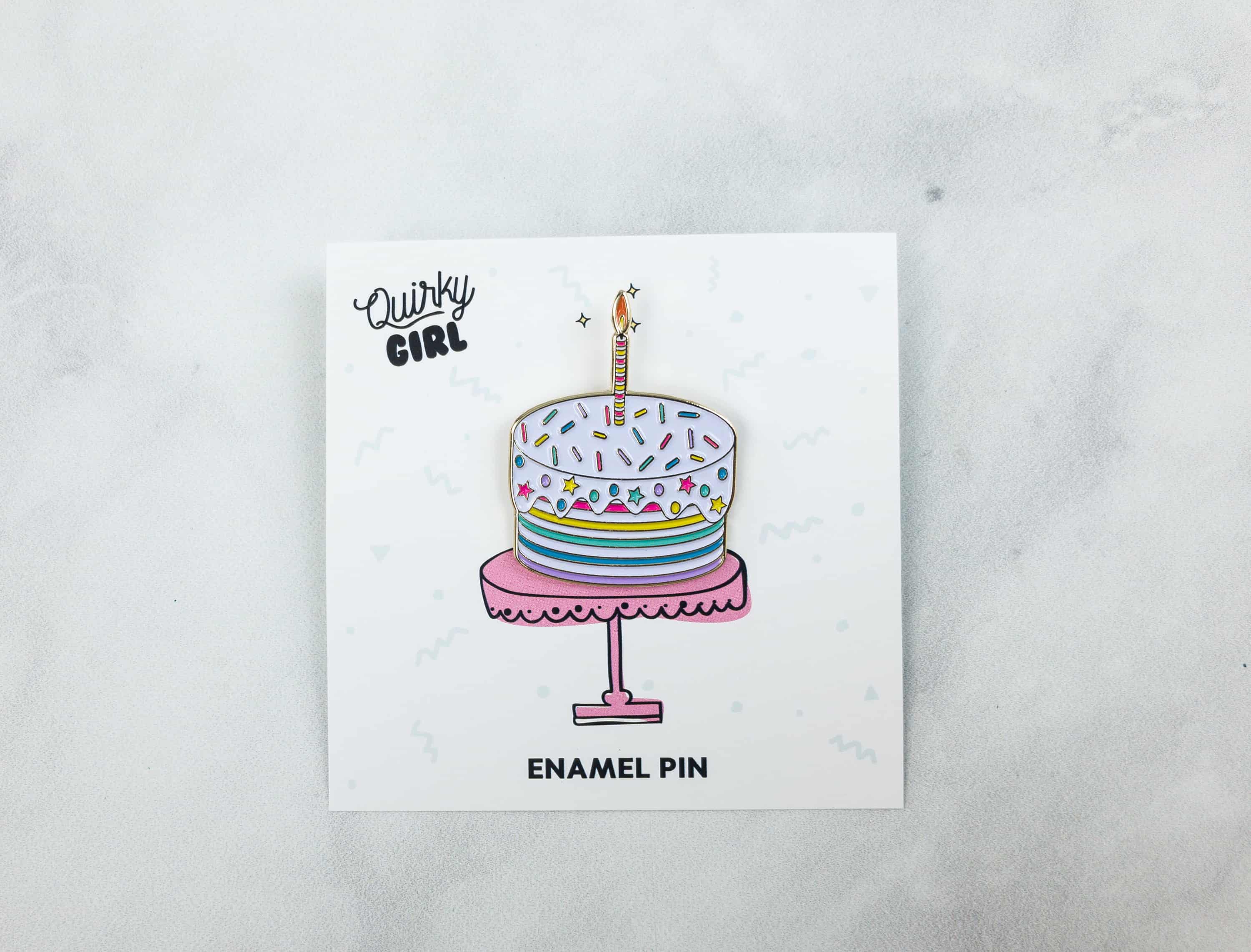 Quirky Girl Enamel Pin ($10) Quirky Girl pins are the best! This birthday cake pin really captures the deliciousness of any birthday cake. This one will look great on my beach bag.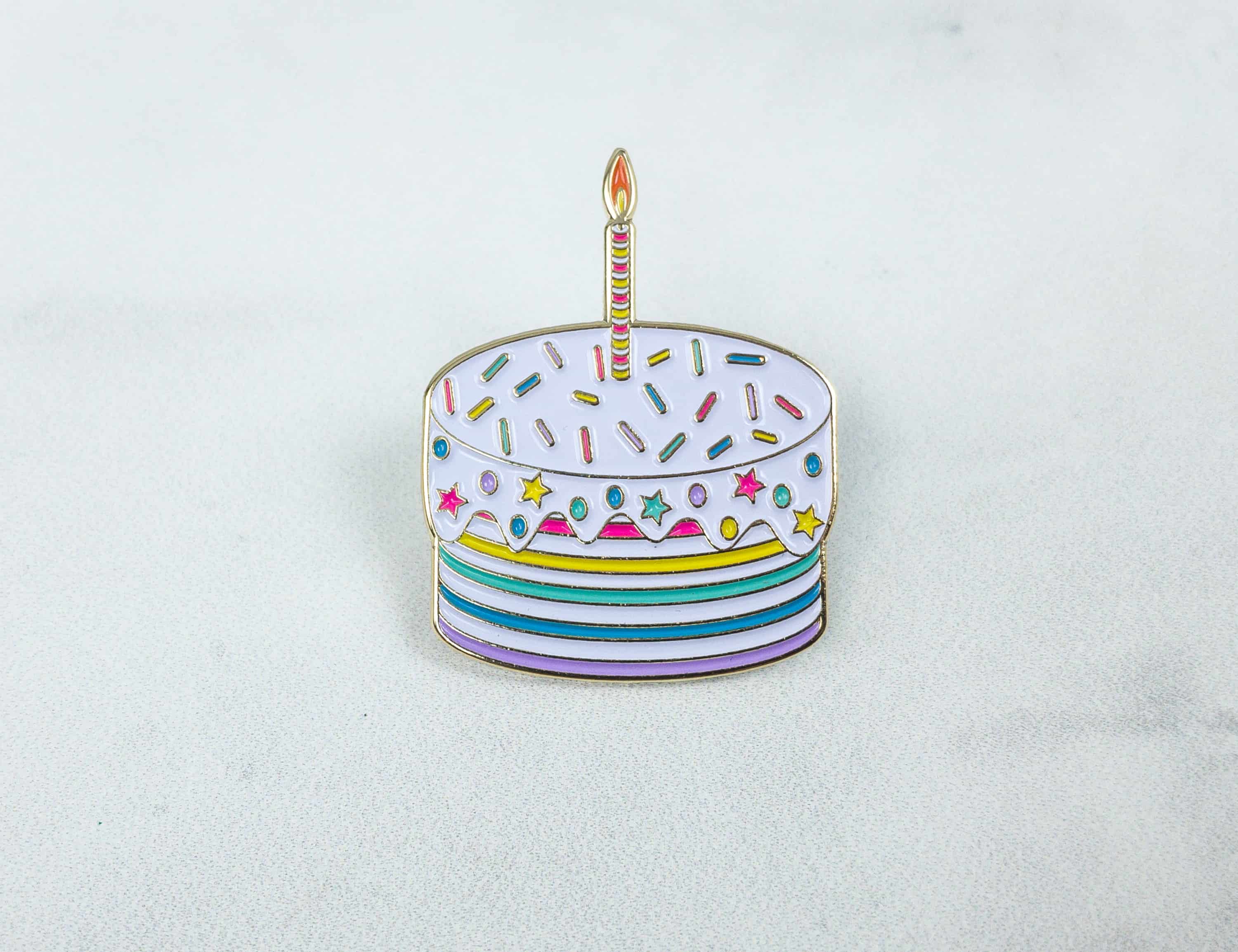 Everything looks great on this enamel pin, from the rainbow-colored cake to the rainbow sprinkles on top plus the candle too. If this was real, I would be eating it already.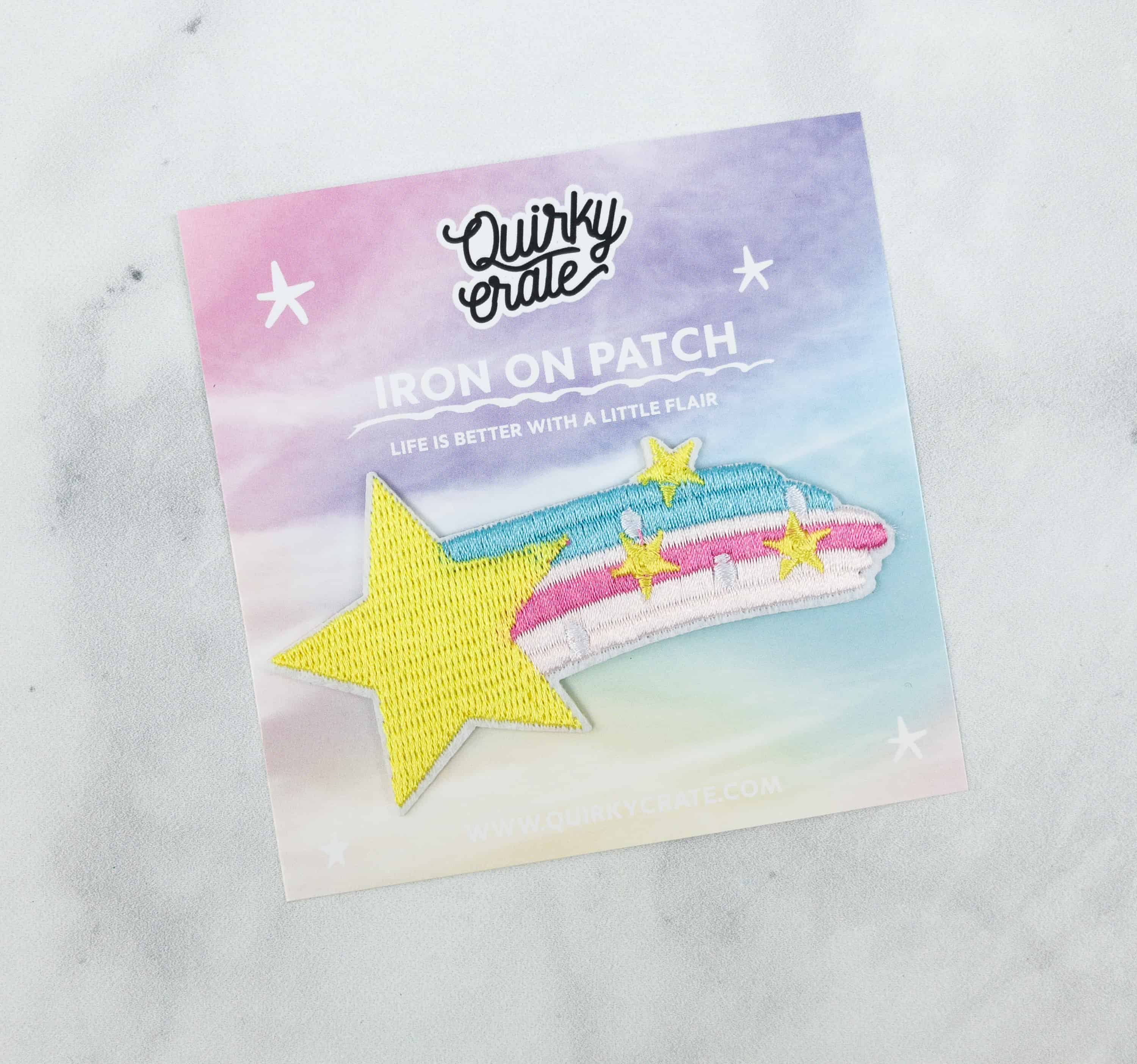 Shooting Star Patch ($5) This month's patch features a shooting star. The first thing that I loved about this is the size of the star itself. It's big and it can be easily seen too.
This is an iron-on patch, which means that there's no need for stitching. The quality is great. I am thinking of putting this one on my new bag first.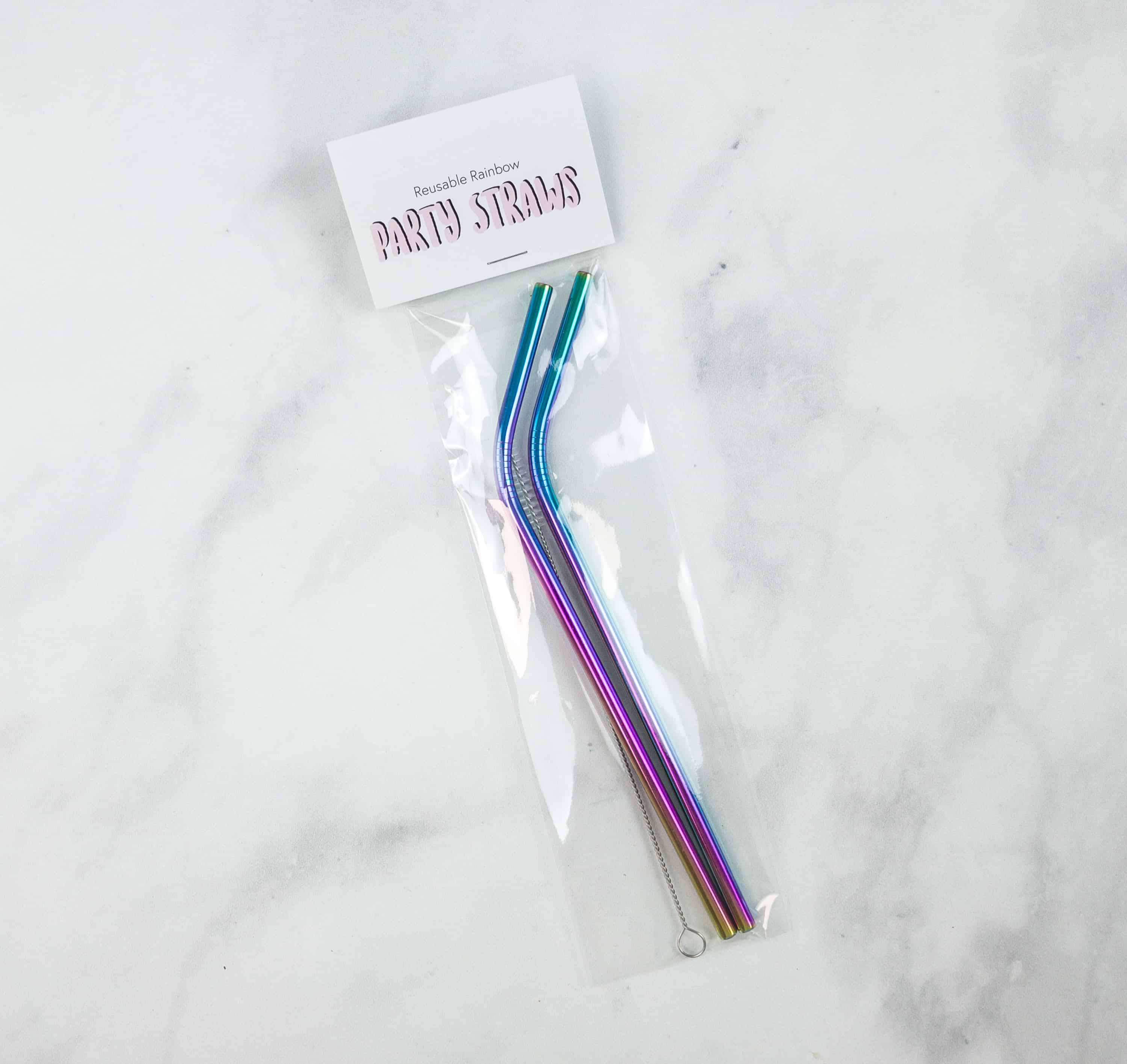 Rainbow Party Straws ($7) Yey for rainbow colored things and eco-friendly straws! These party straws fit the entire summer theme. I can already imagine using this straw on my drink placed on my unicorn pool inflatable.
These straws are reusable, which means it'll help me do my part in reducing my use of plastic.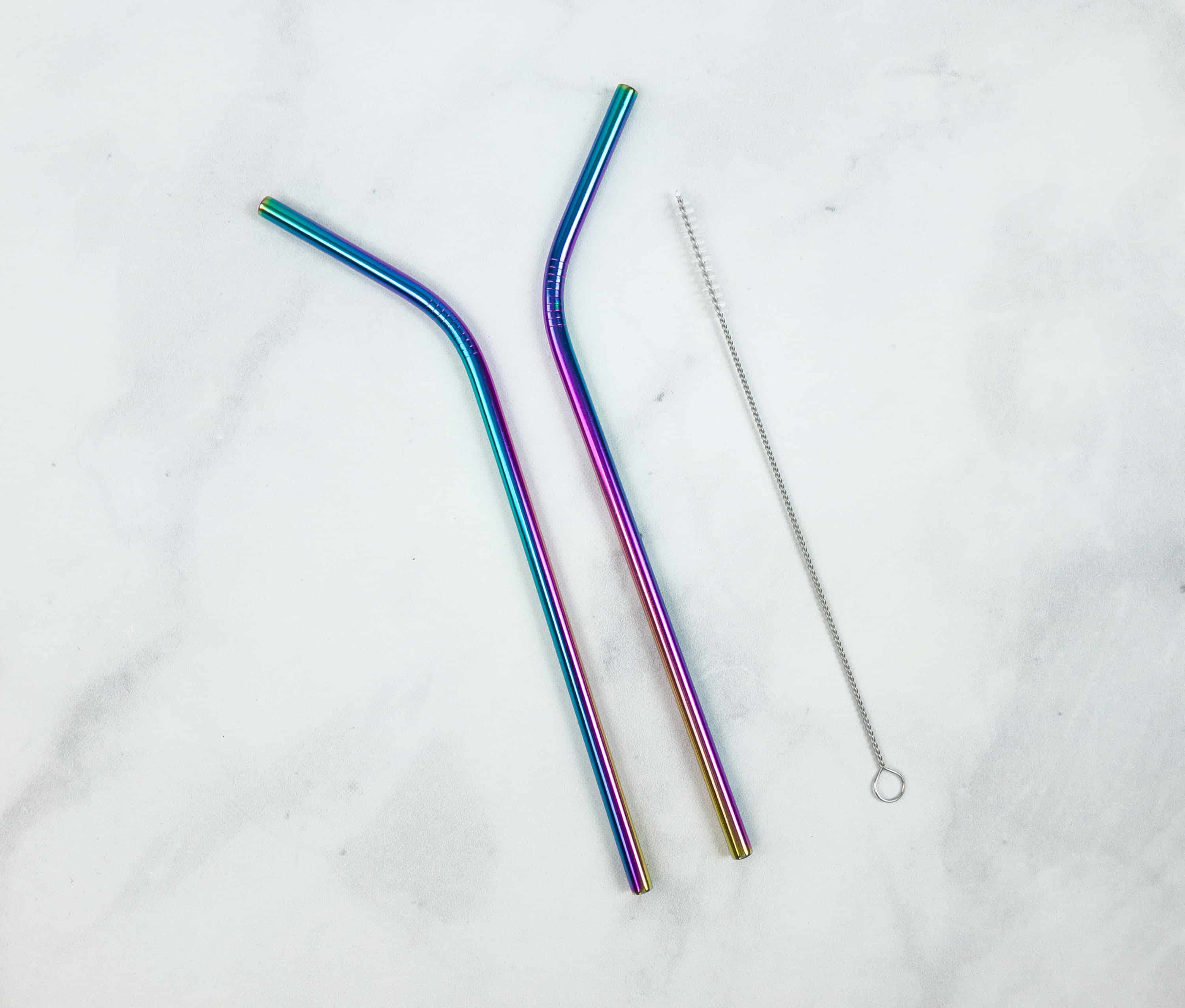 There are two straws in the pack and they also come with a brush so the insides will be taken care of when cleaning it. Love these!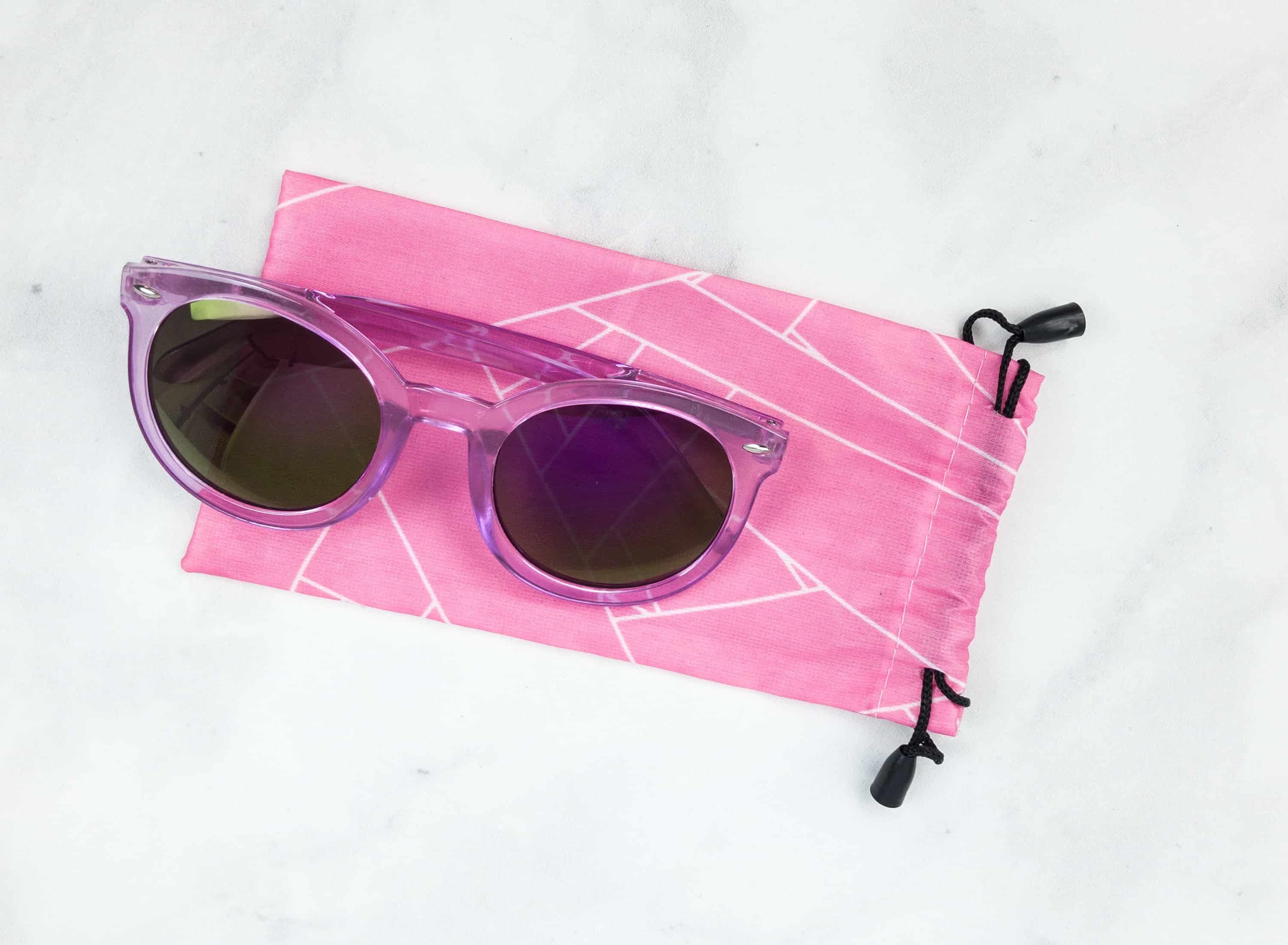 Mirrored Sunnies ($15) To complete our summer get-up, there's a pair of sunnies that comes with its own pouch.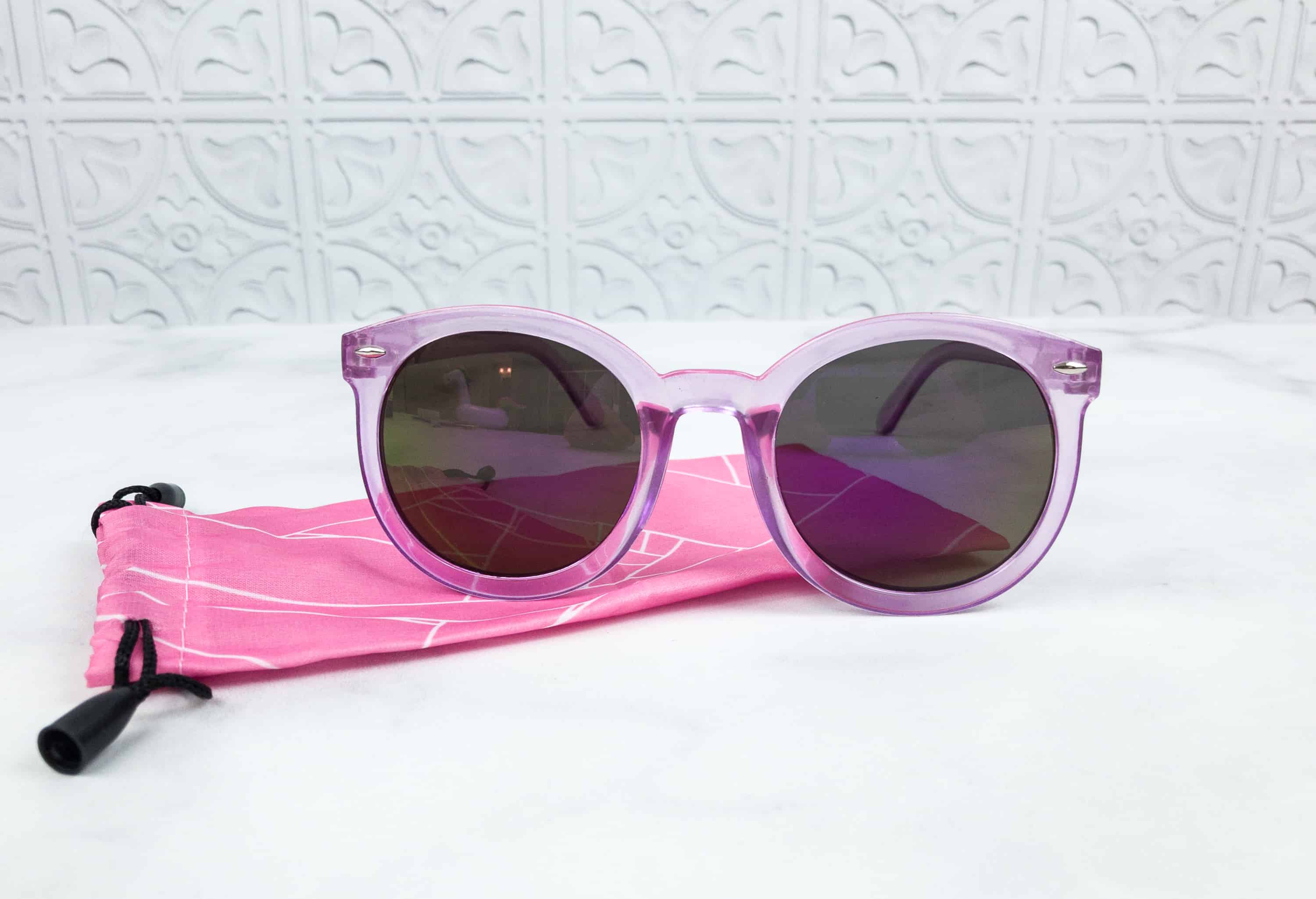 This one has a transparent violet frame, which I love as it looks cool and unique. I can't wait to wear them!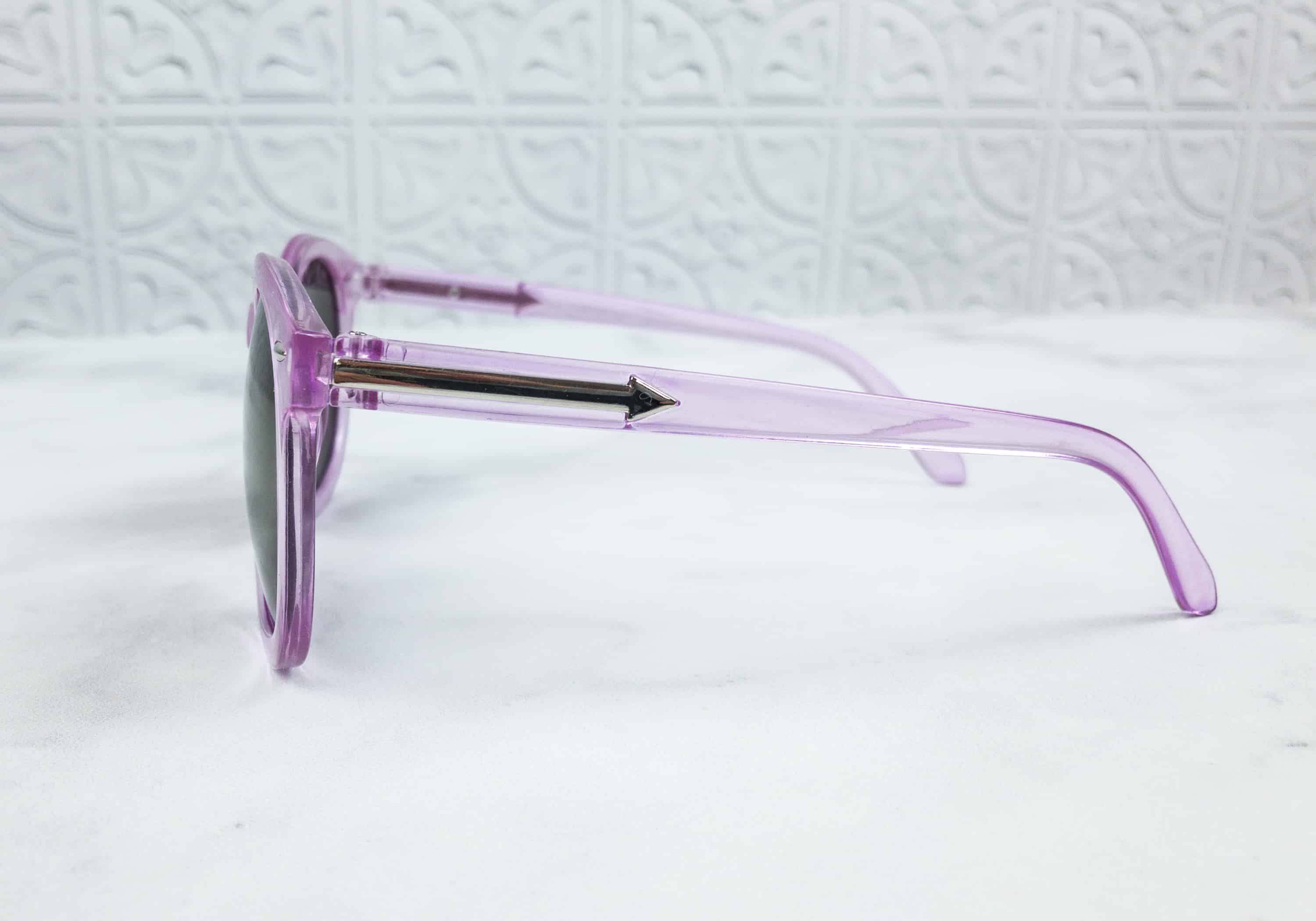 The frame is lightweight so you'll feel that you're not wearing them at all. There's also a cute arrow detail on the sides.
Quirky Crate's June box just made my summer that more interesting. It contains items that I can use whether I am going to have a water party in the backyard or I am going to hit the beach. I love the watermelon beach towel, but everything else is fun and fantastic! This is a great subscription if you want a regular supply of awesome pins and patches plus a bunch of cute stuff plus quirky novelty items! Plus I love that there's a bag pretty much every month – I can't live without them now!
What do you think of this month's Quirky Crate box?