Norsebox is a quarterly subscription box that brings handpicked Scandinavian-influenced household wares made by known designers. Norsebox recently raised their prices and this subscription now costs $71 per quarter + $15 shipping US ($32 to Canada and $60 to the UK), and each box follows a seasonal theme with the idea that the "boxes will progress around the home to give each room a fresh, Scandinavian update." You'll get 1-5 lifestyle and home goods that are valued ar $85-100.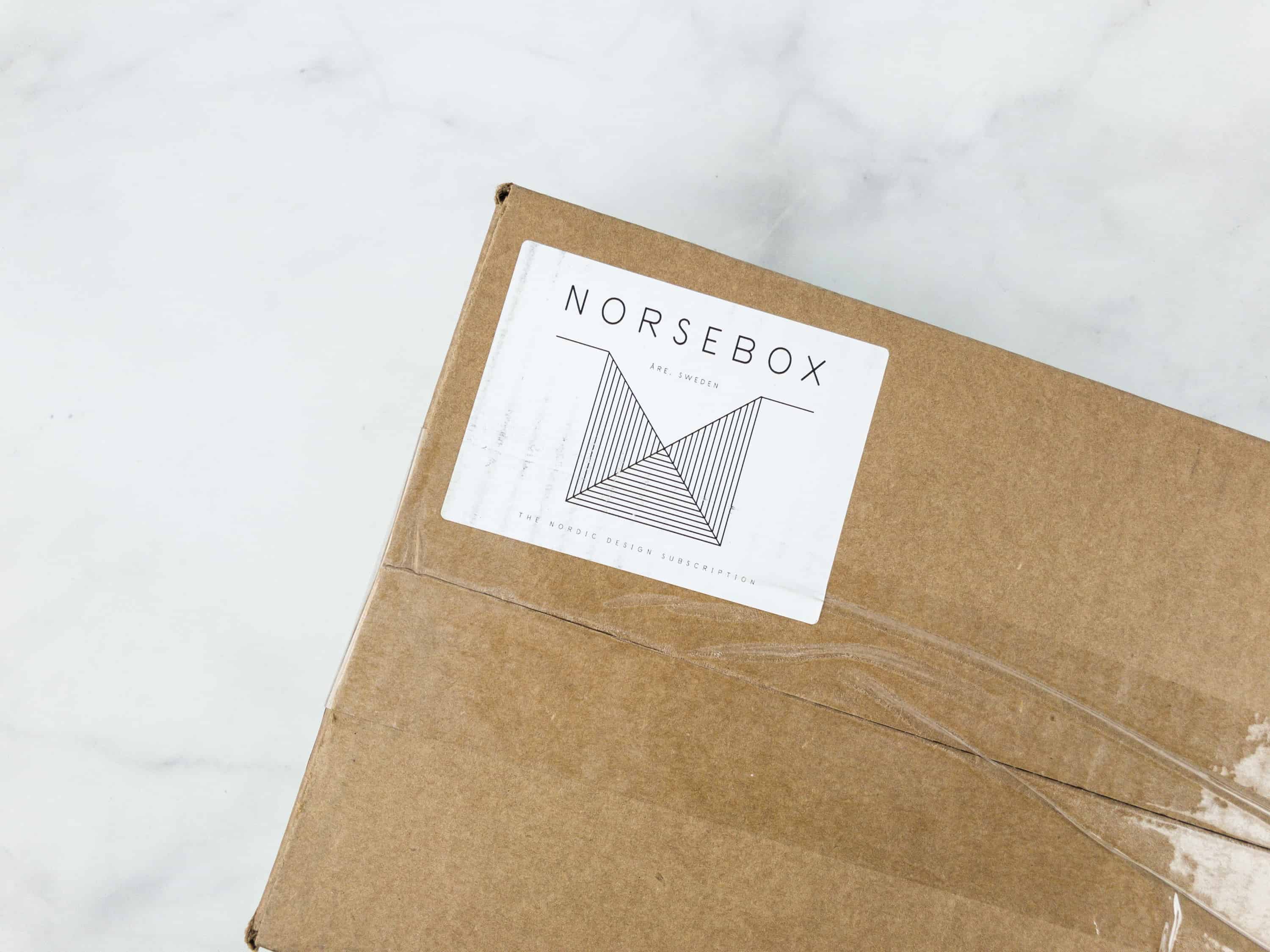 Expect nice and beautiful decors and lifestyle products from Scandinavia.
A beautiful card will welcome you upon opening the box.
No fanfare, just the items placed inside.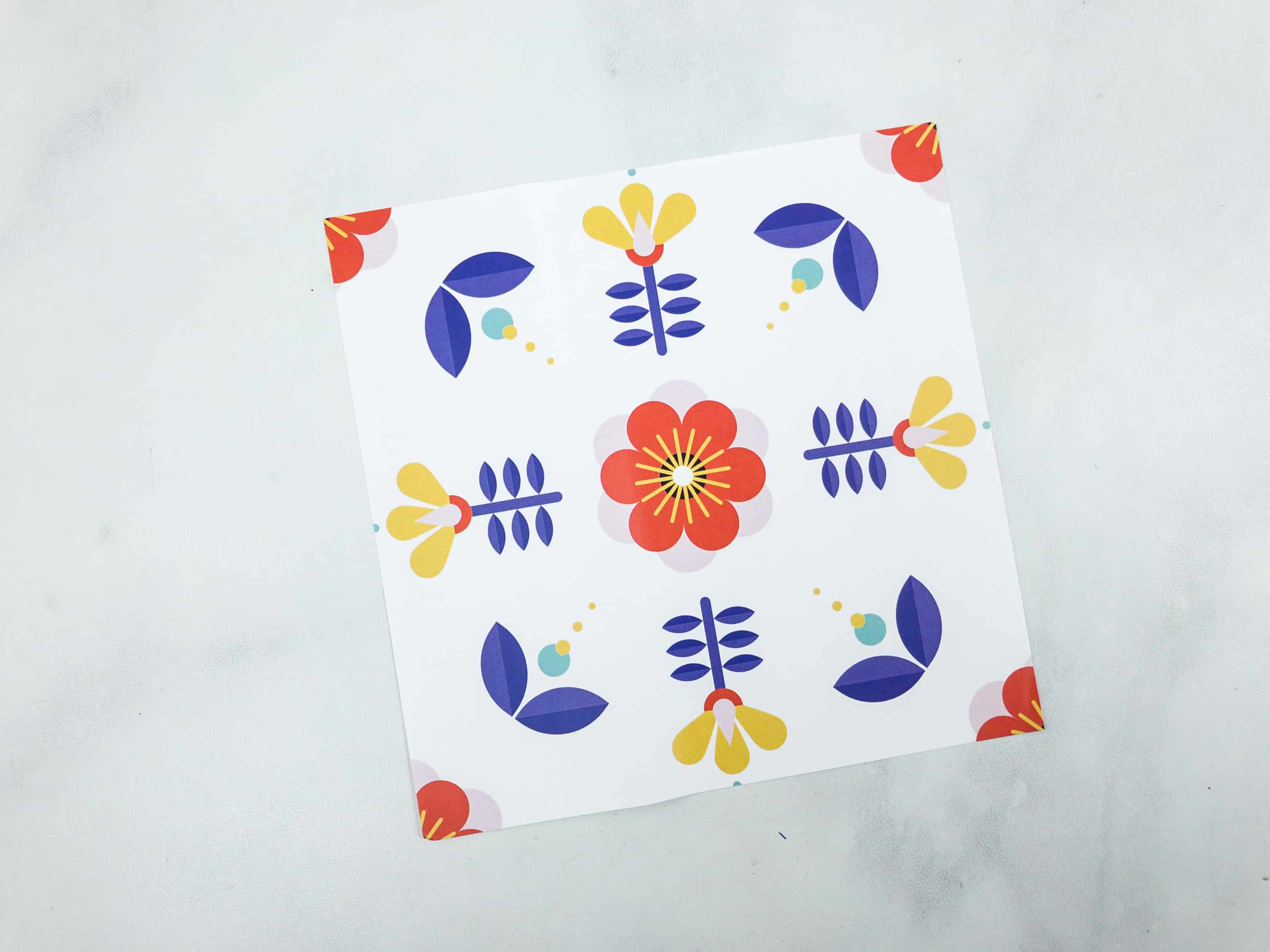 The card has a nice illustration of colorful blooms!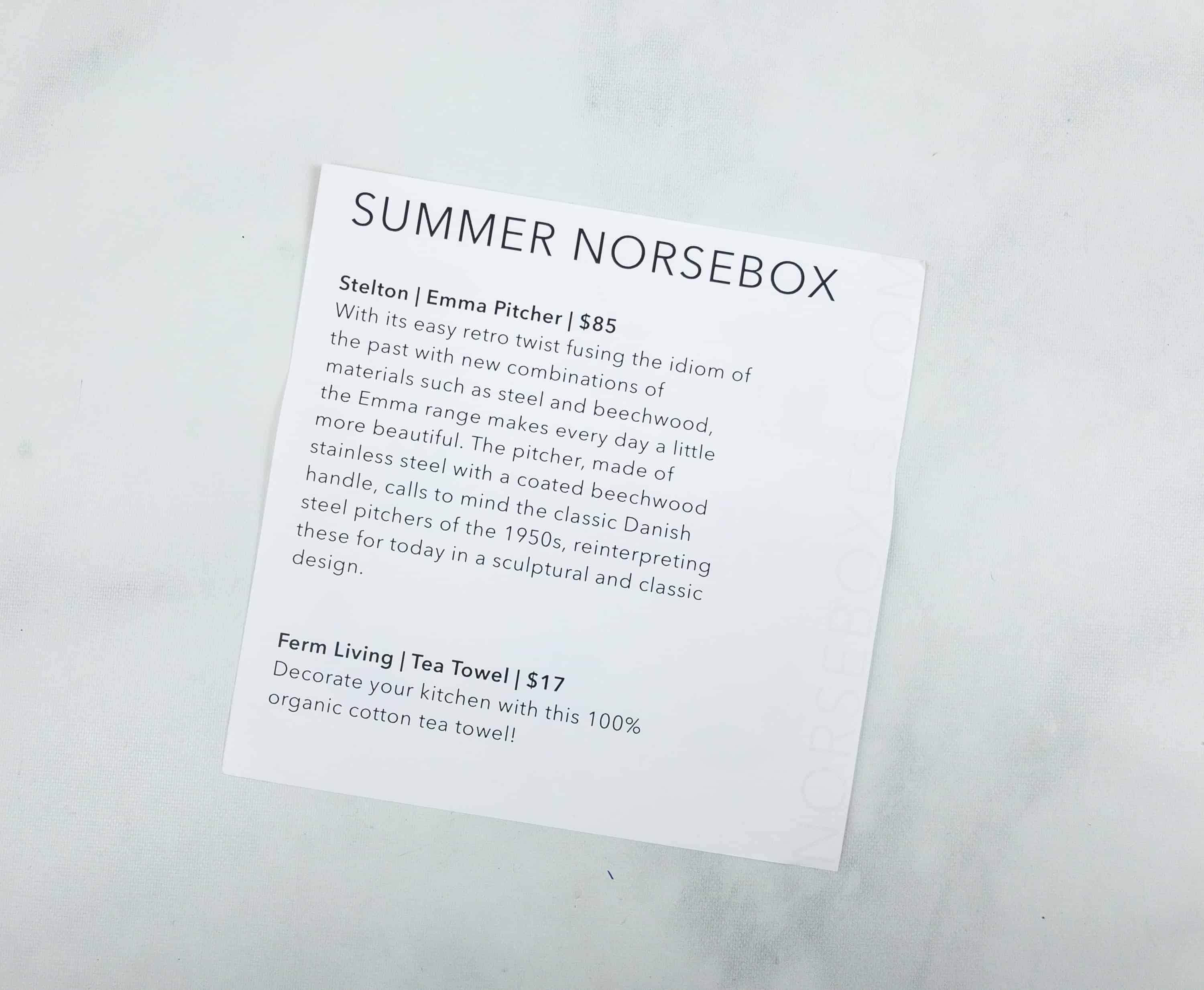 At the back of the card is a brief introduction to the brand, plus the item list.
Everything in my Summer 2018 Norsebox!
Ferm Living Tea Towel ($17) It's a multi-purpose tea towel which is jacquard-woven and made of 100% organic cotton.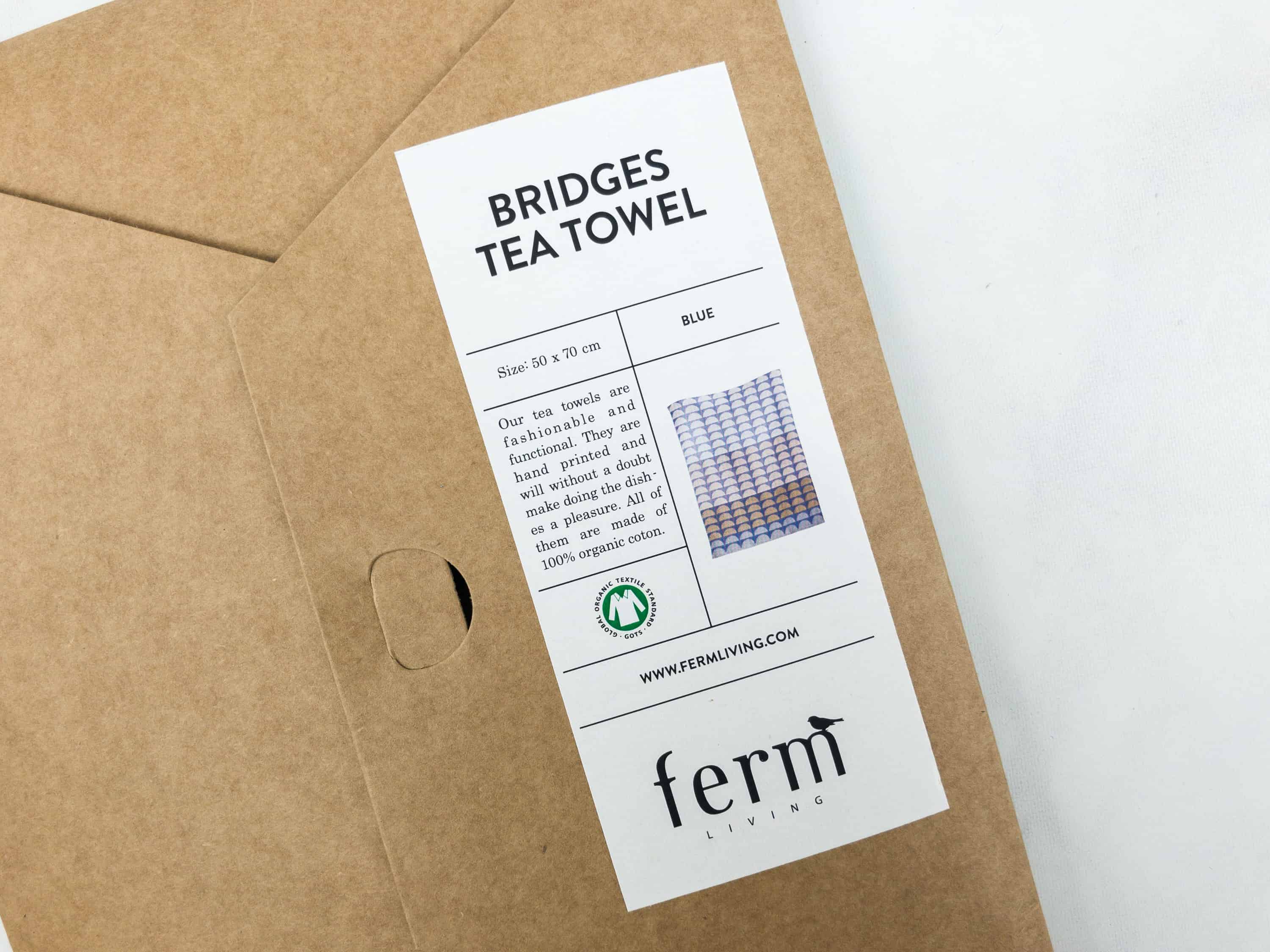 The towel measures 50cm x 70cm.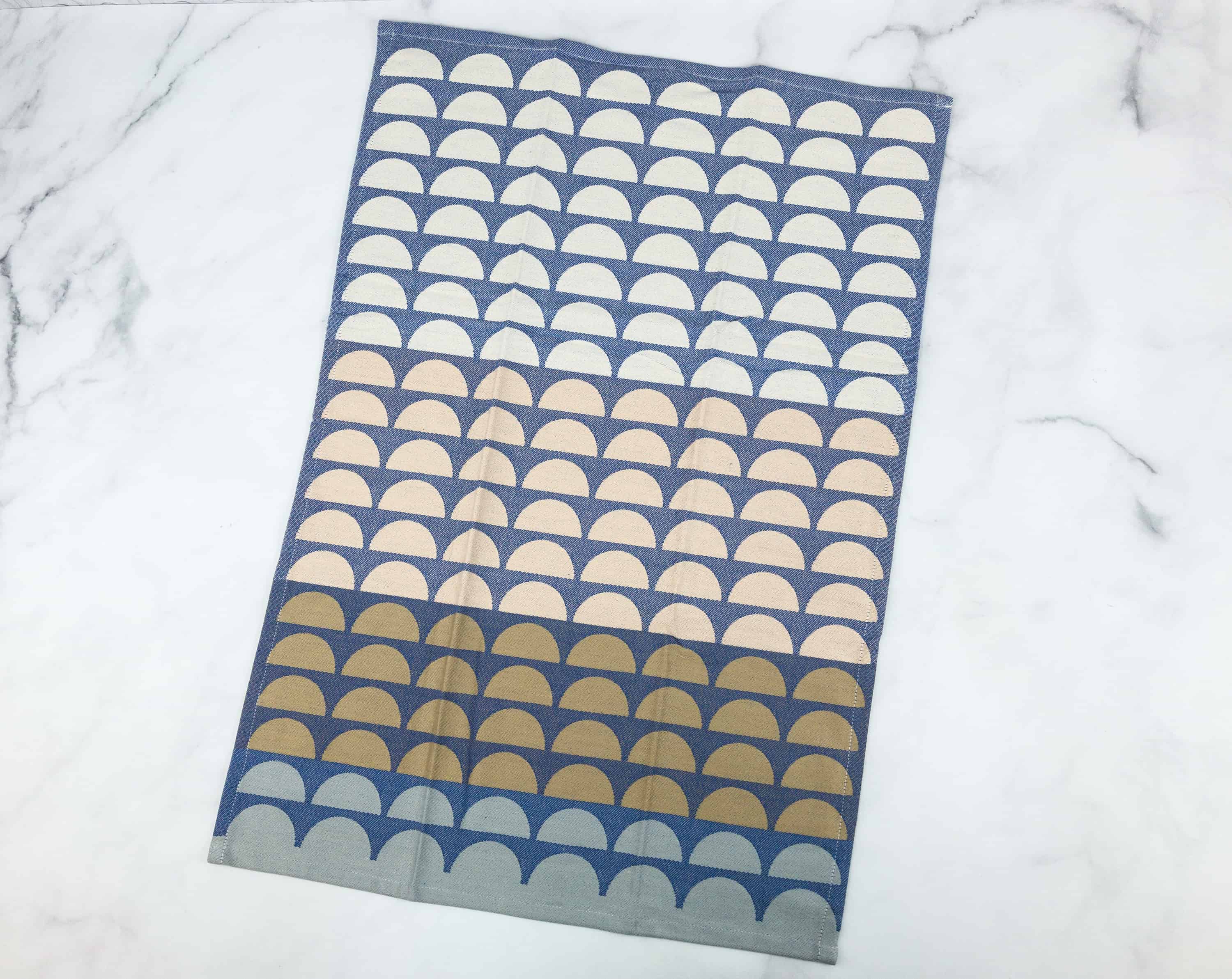 The main color is blue, and there are half circles all over the towel. It'll match our kitchen theme!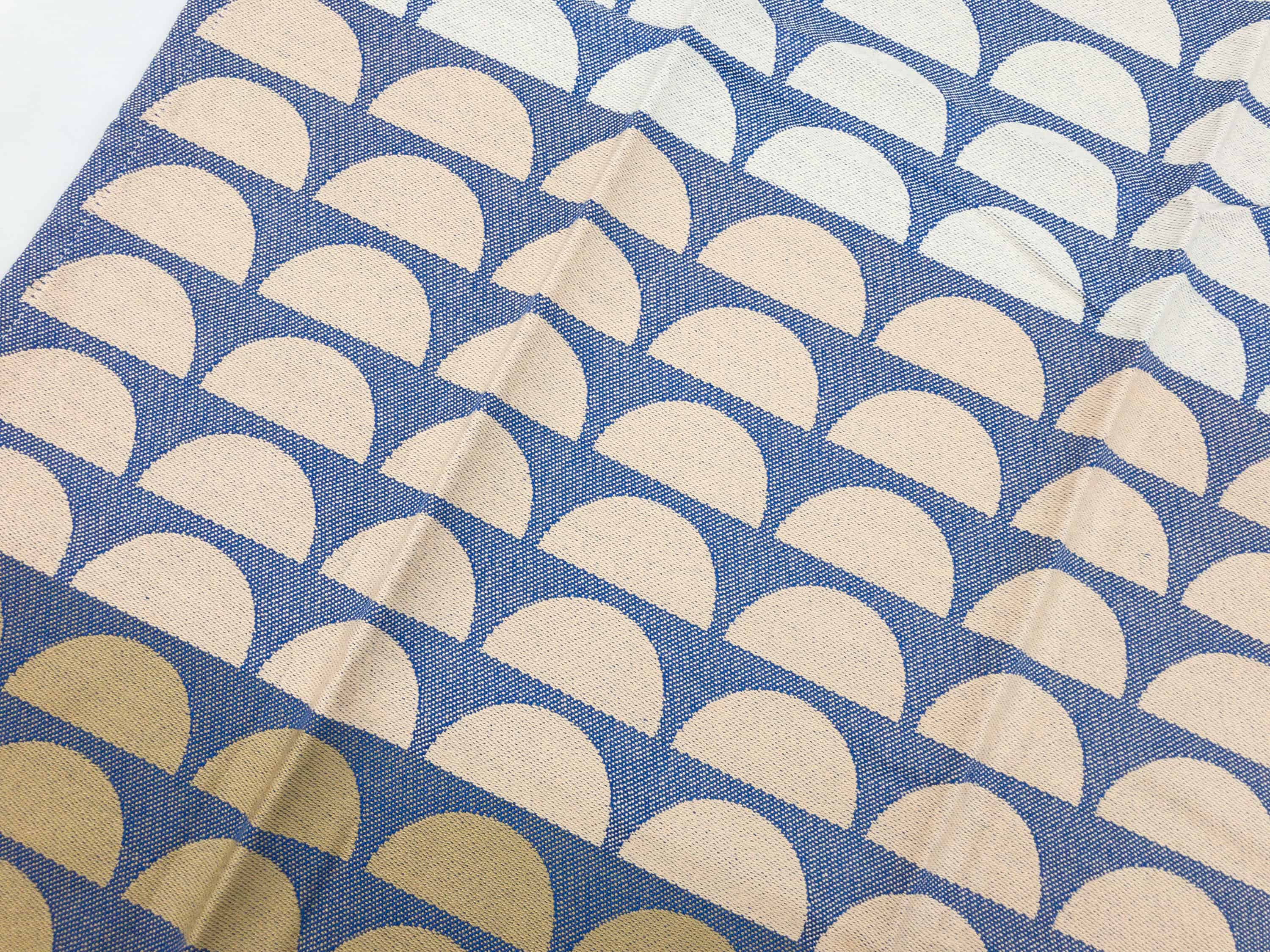 You can use this tea towel to line your serving tray or cover food to keep them warm. It's also great for drying the dishes.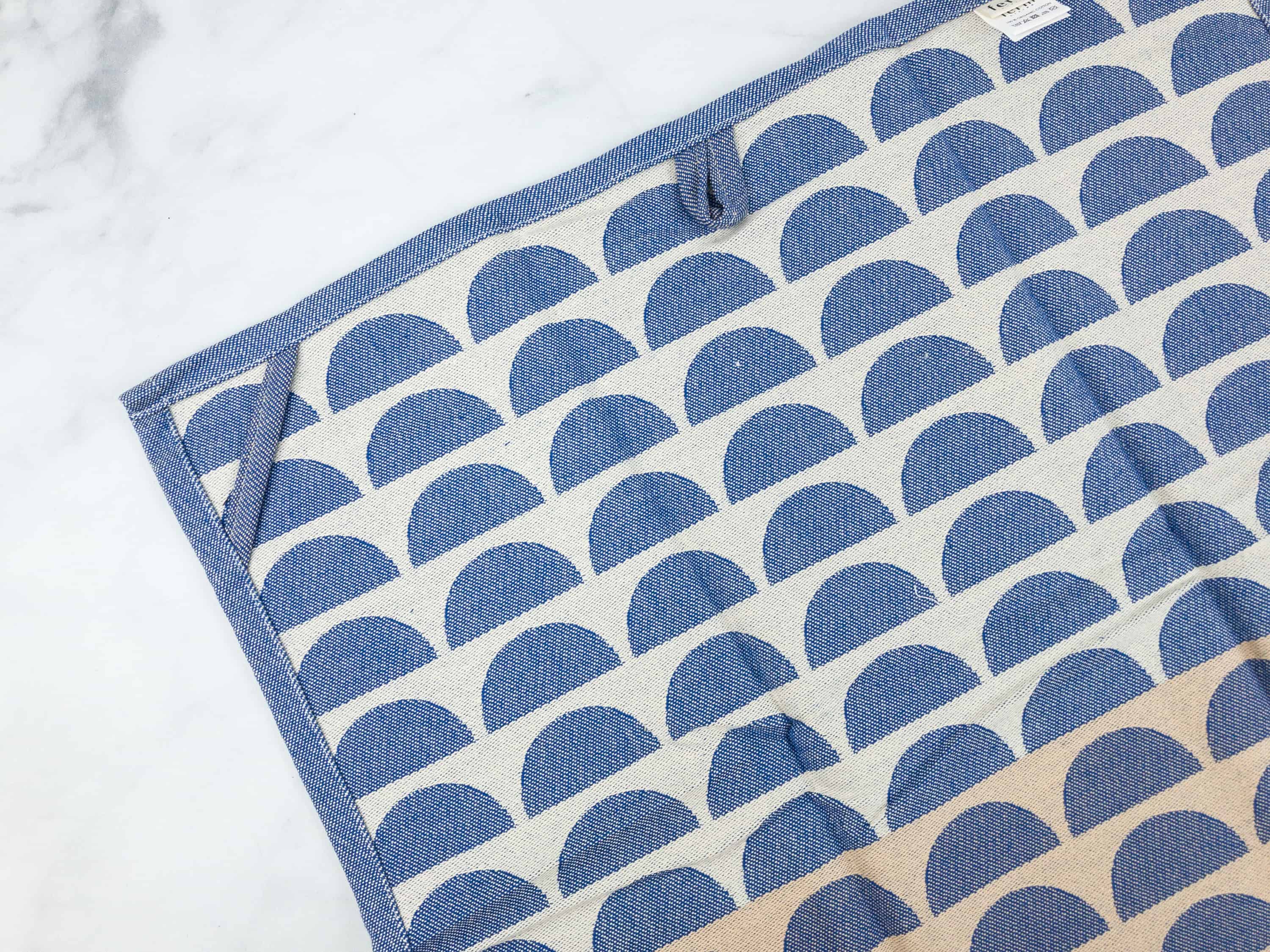 The towel comes with a hanging loop so you can easily hang it when not in use.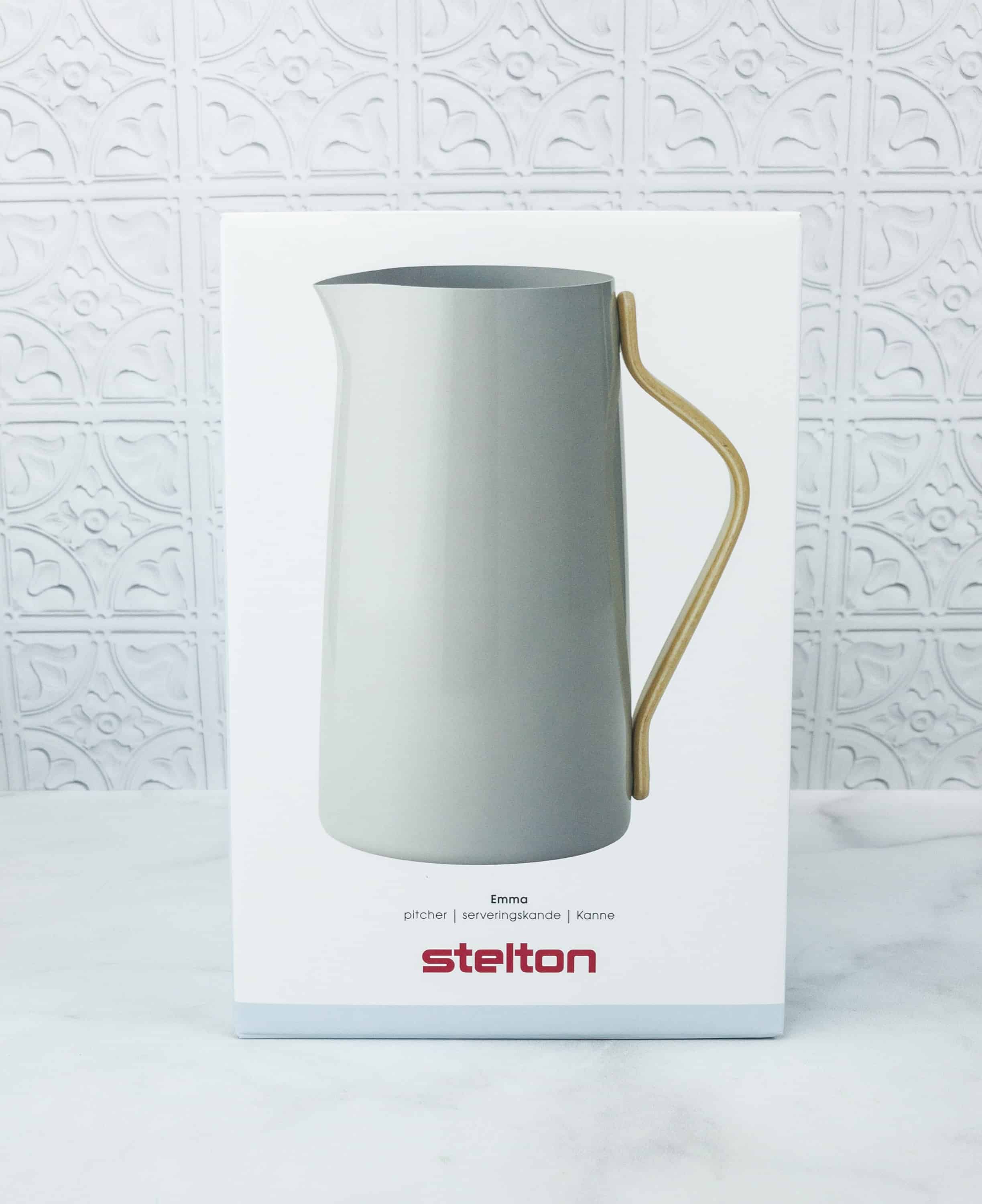 Stelton Emma Pitcher ($85) Featuring a sculptural and classic design, the Emma pitcher comes in 3 colors: gray, bright blue, and terracotta. We got it in gray.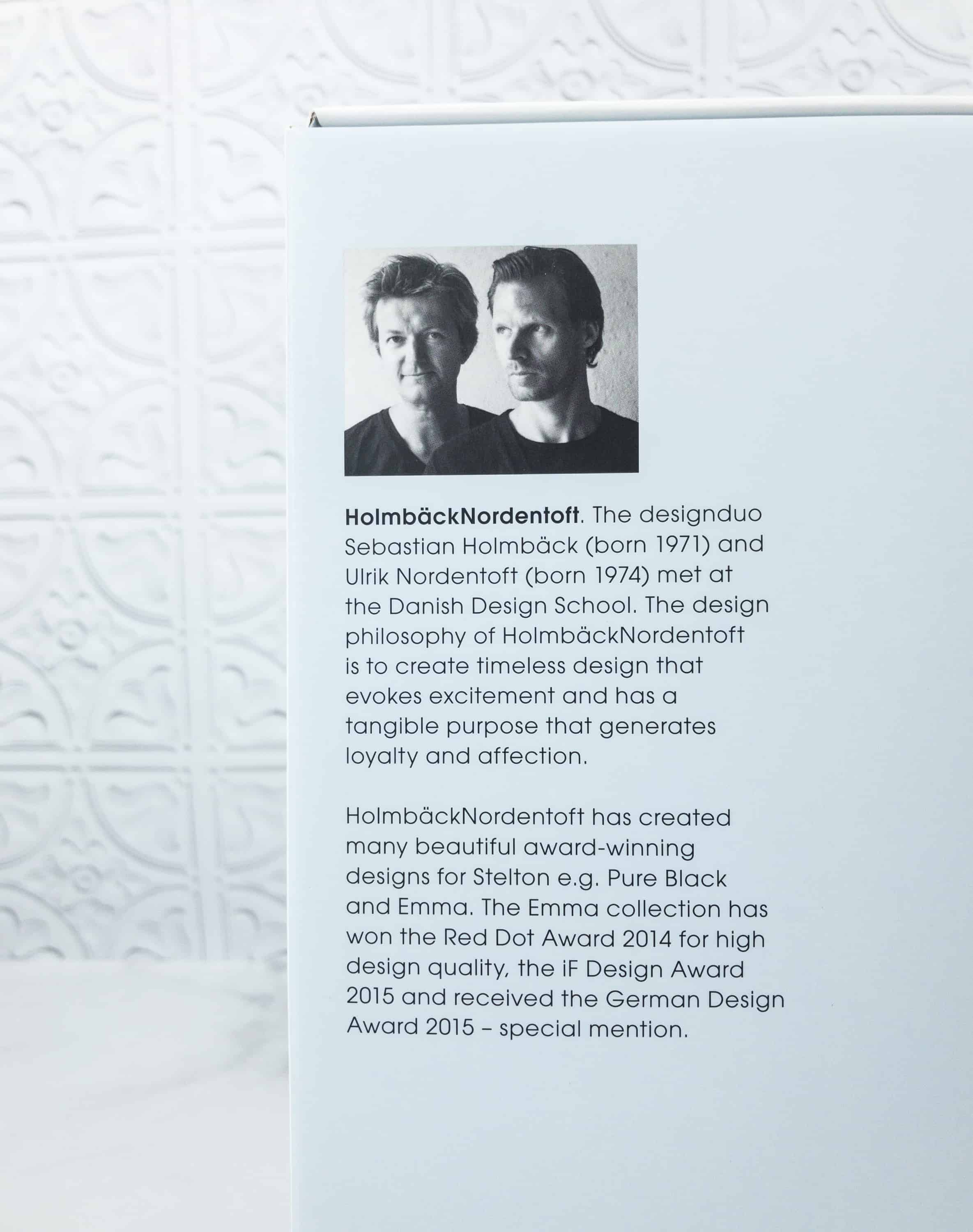 The box contains information about the designers of this elegant piece.
The pitcher was protectively wrapped.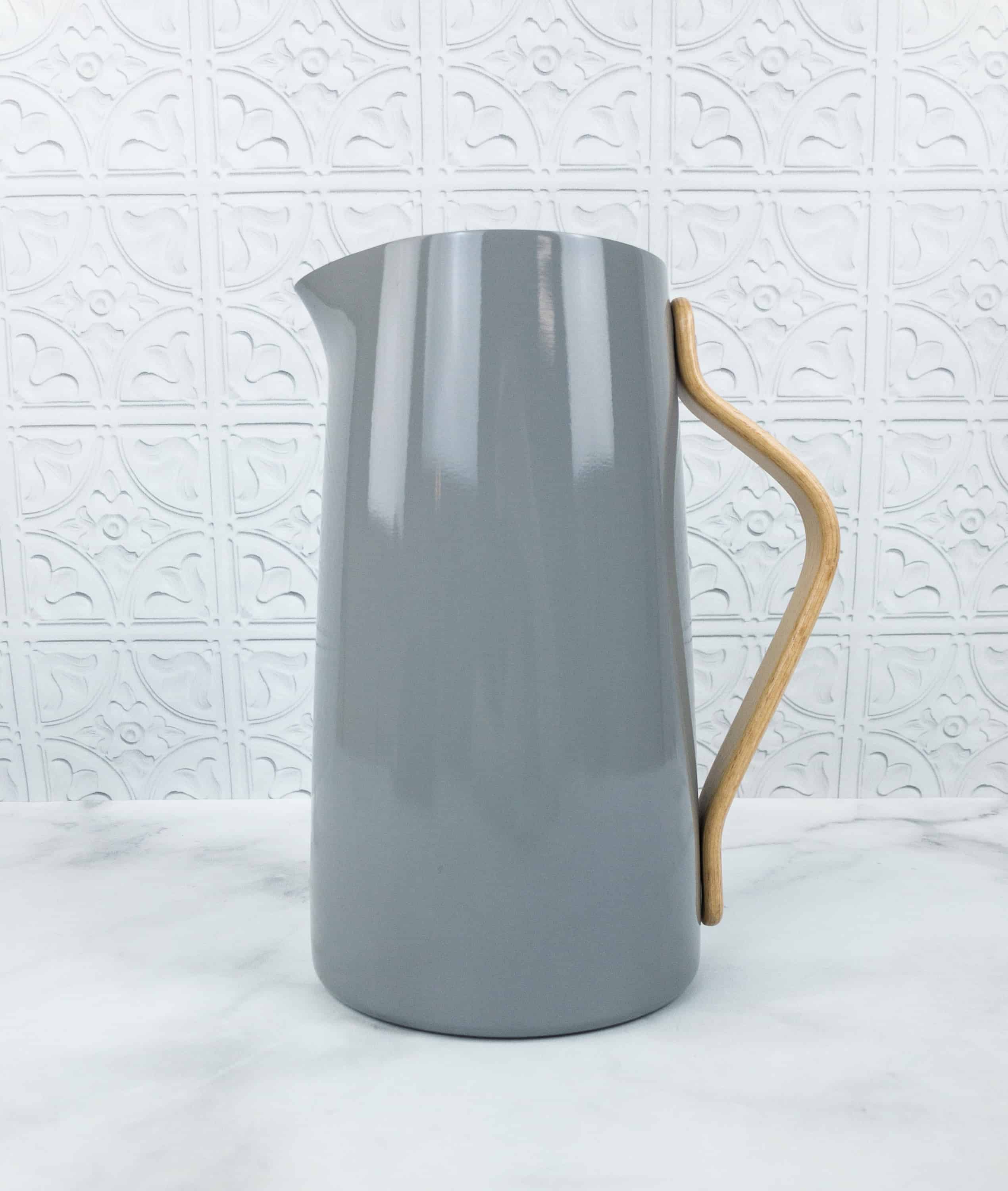 It's made of stainless steel, reinterpreting the classic Danish pitchers of the 50s.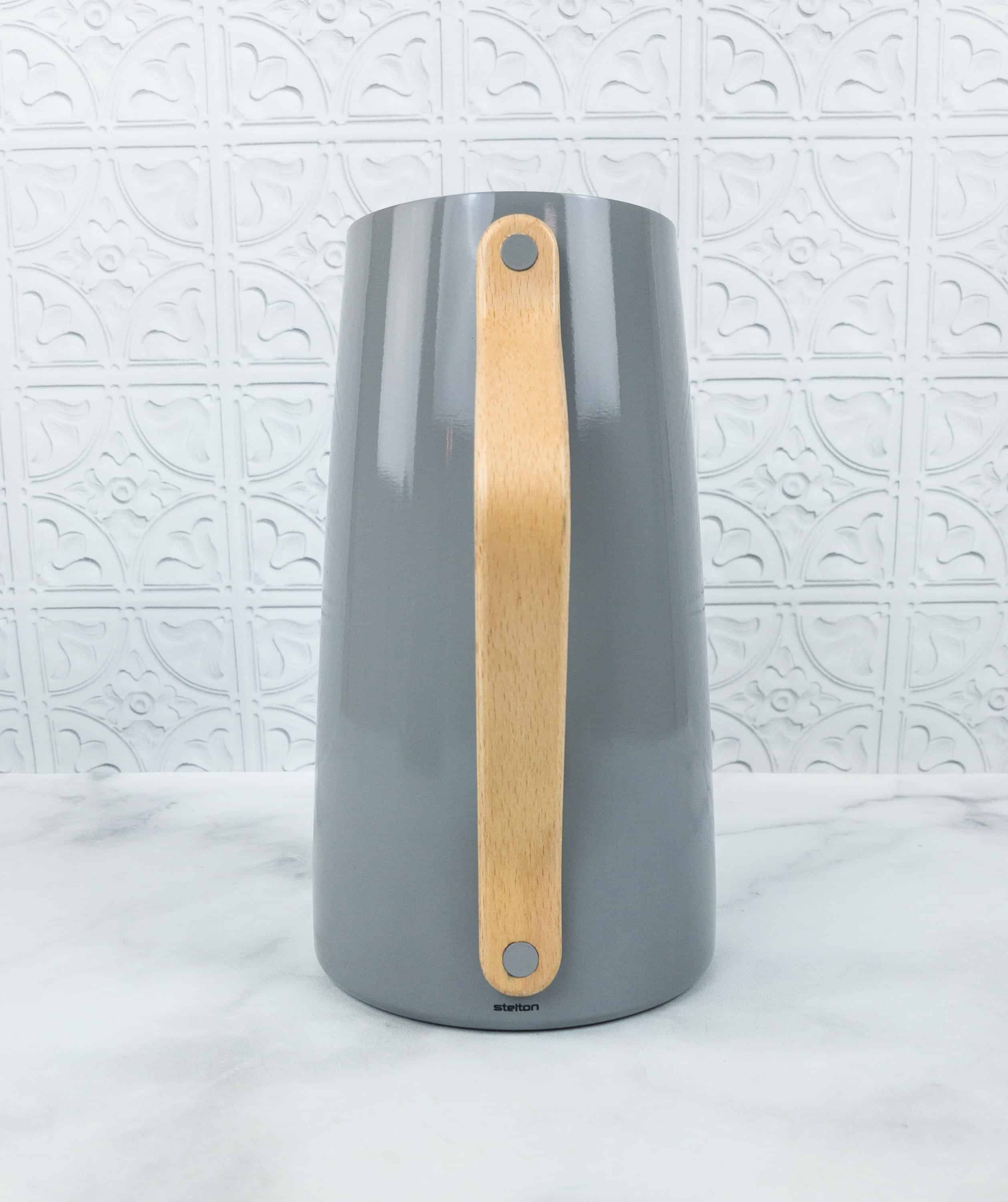 The handle is made with beechwood, a hardwood that came from the Beech plant that is native to Europe, Asia, and North America.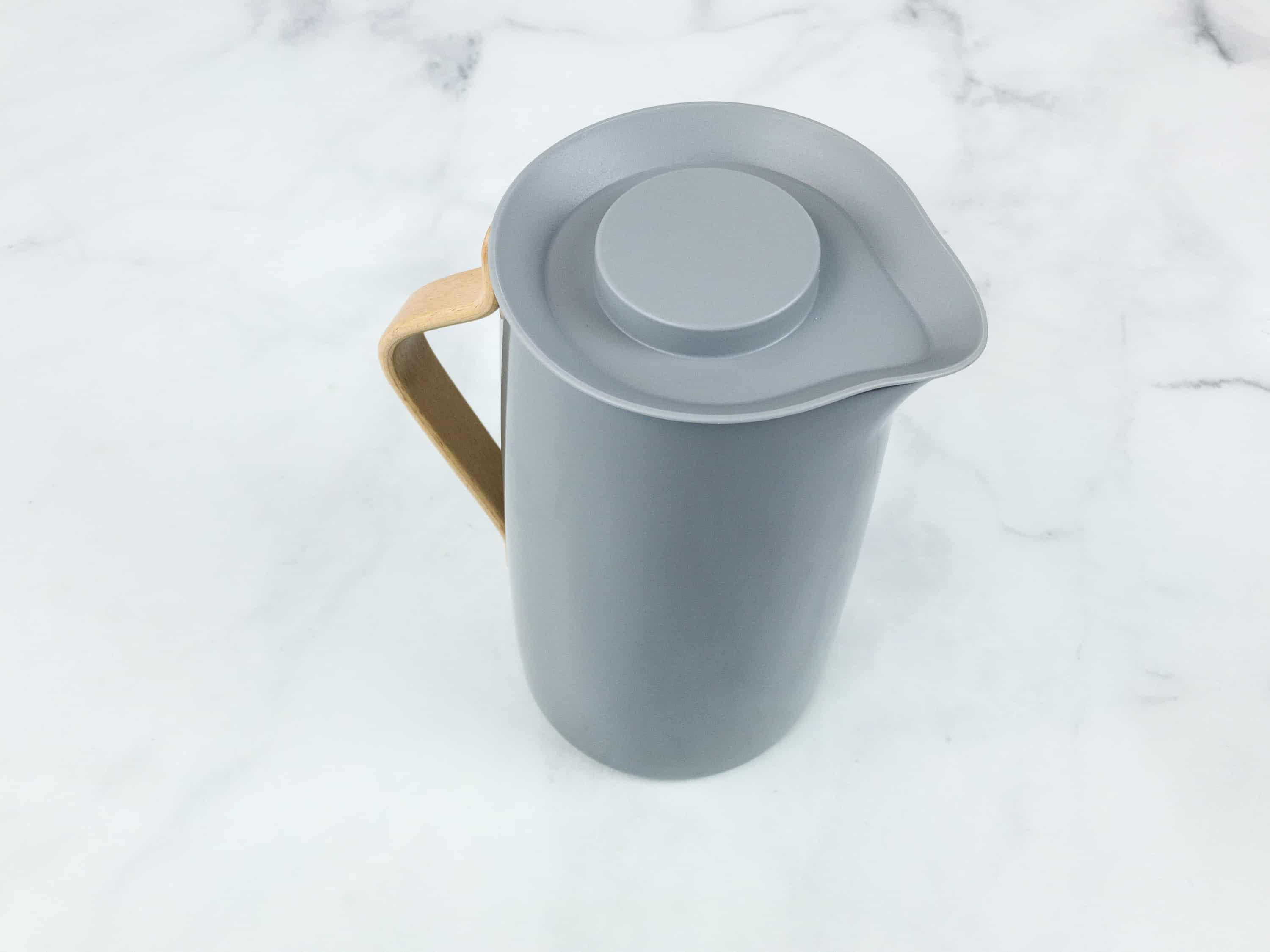 It's sleek, elegant, and most importantly, multi-functional.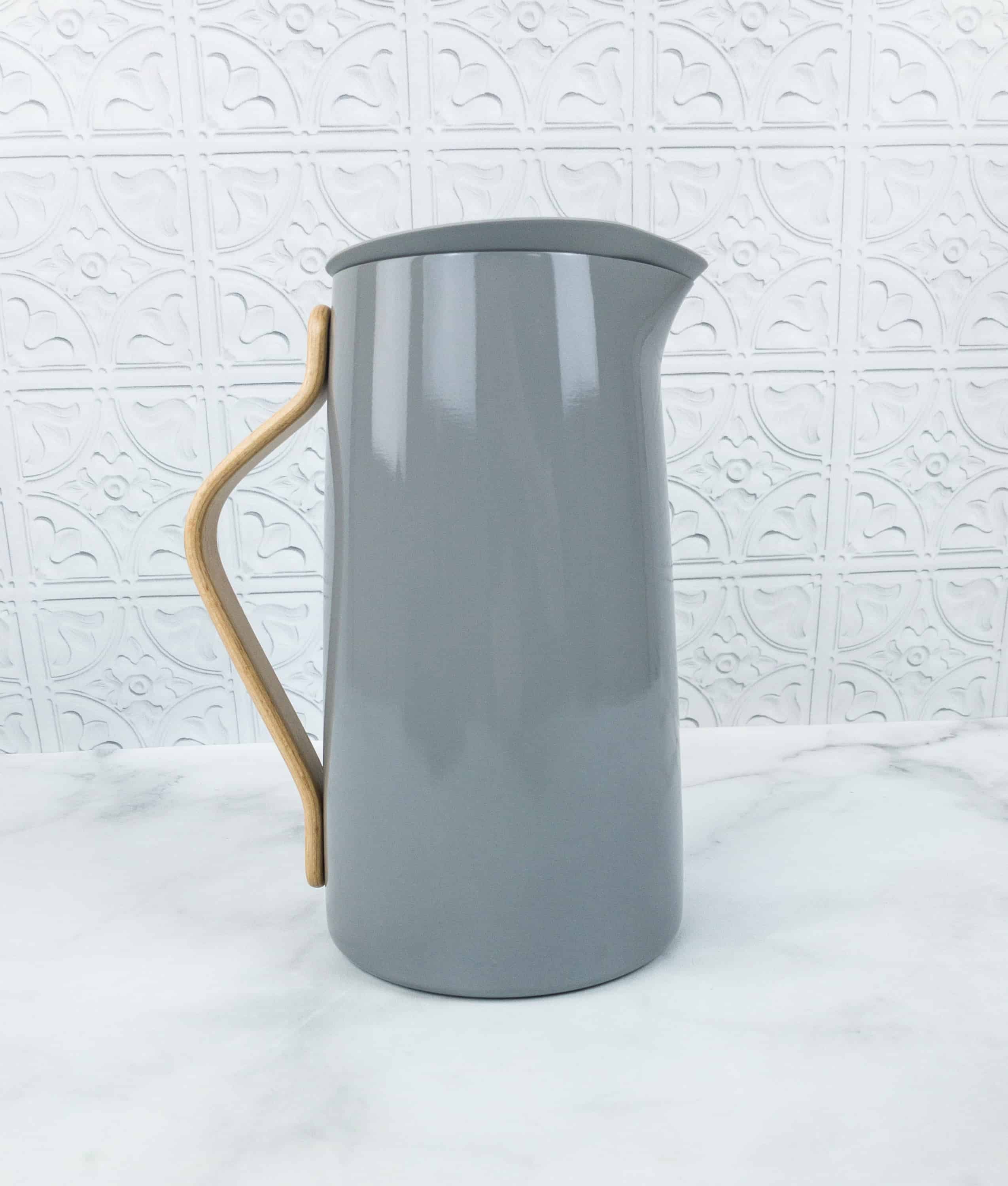 It can contain 2 liters of refreshments.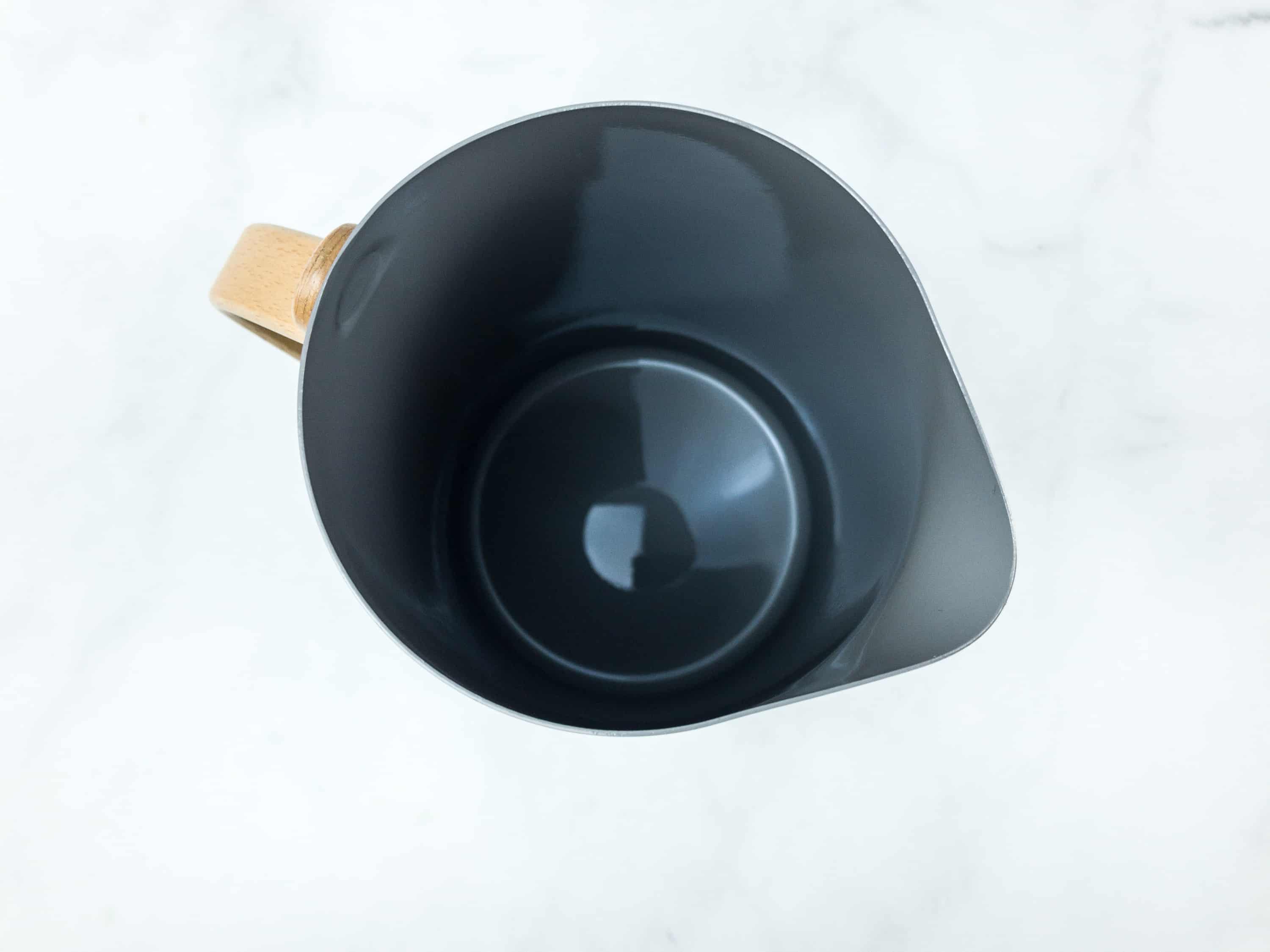 However, having an opaque pitcher like this may require you to open up the lid to check the liquid level inside, unlike clear or glass pitchers where you can easily see what's inside.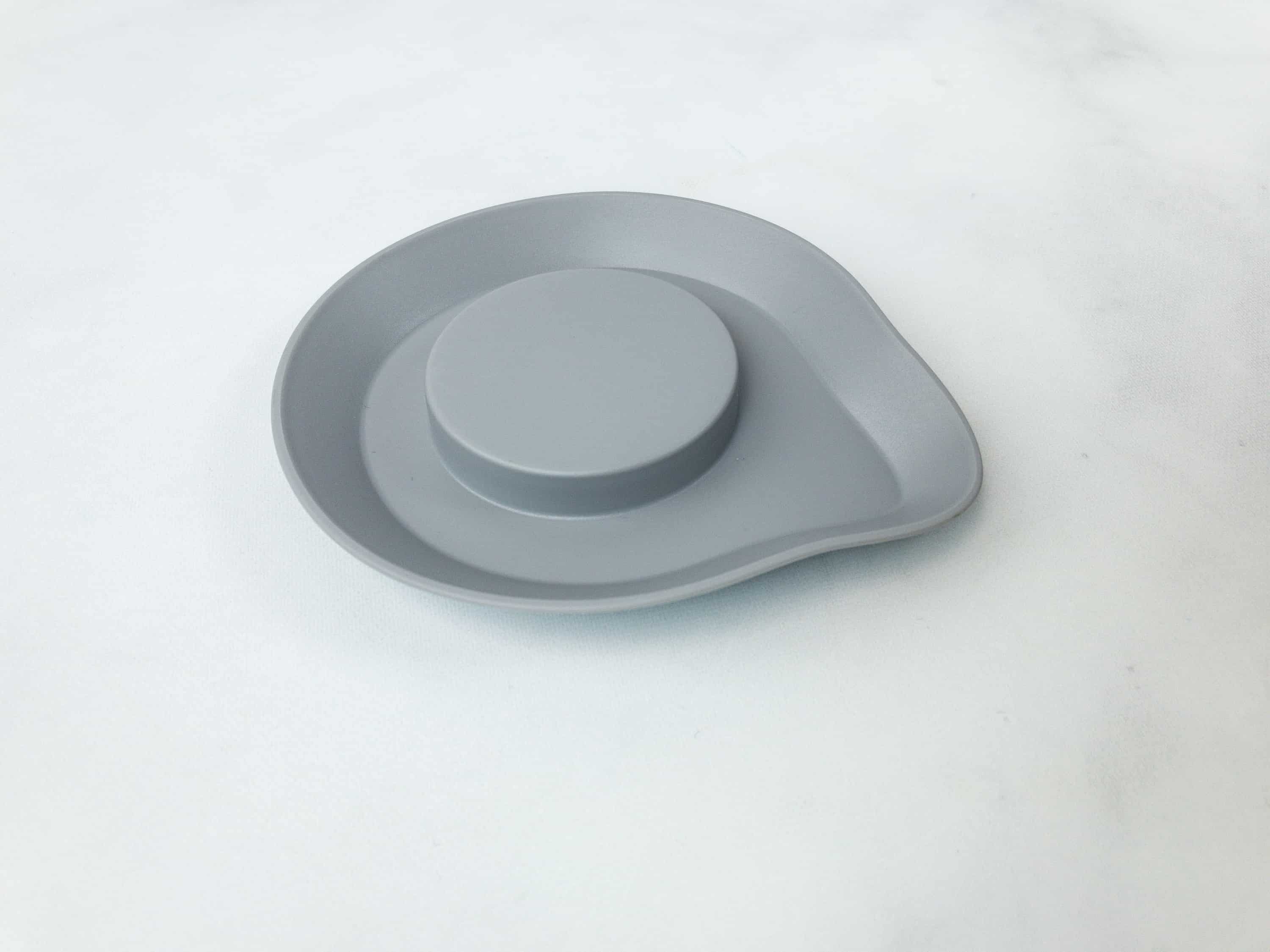 It also comes with a lid that sort of rests on top to cover your drink in the fridge, but it's not secure.
Design- and quality-wise, Norsebox always sends top of the line items and we couldn't be happier. This quarter, they prepped us for summer as they sent us a beautiful and durable pitcher where we can make refreshments! I also like the tea towel that goes with it. I can use them both when serving guests or just display them on my tabletop. All in all, it's a subscription worth trying especially if you're a fan of Scandinavian designs and designers!
What did you think of Norsebox?