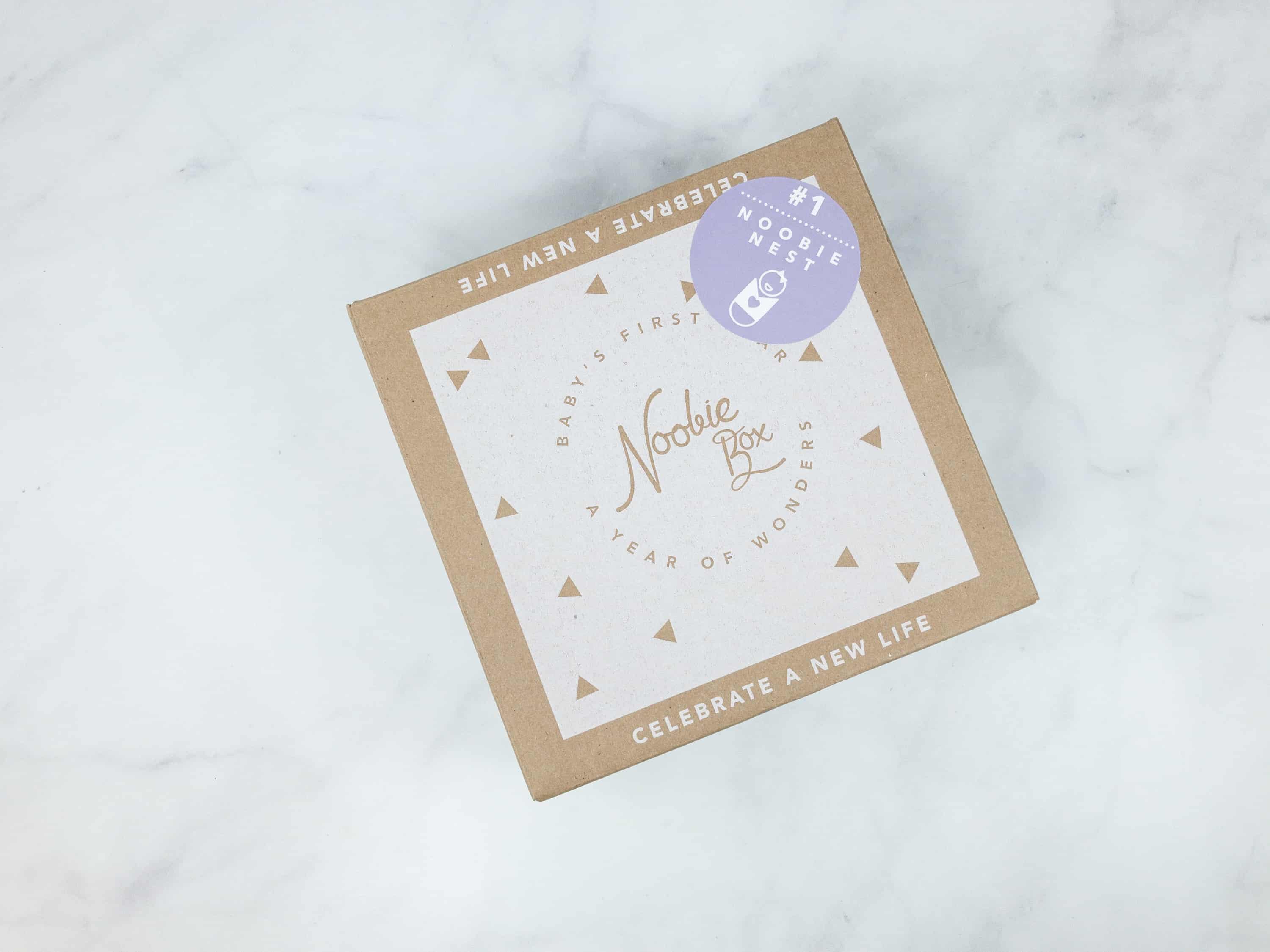 Noobie Box is a gift box for pregnant women! Each box is carefully curated with high-quality products, valuable coupons, and important pregnancy information. The Noobie Intro Box is available as a gift for moms-to-be for free you just have to pay $6.95 shipping. You can read our review of the free Noobie Box here.
Noobie Box also has a set of four milestone boxes, available for $99.95 for the set or $29.95 each. This is a review of the Noobie Box Nest Box #1 for newborns.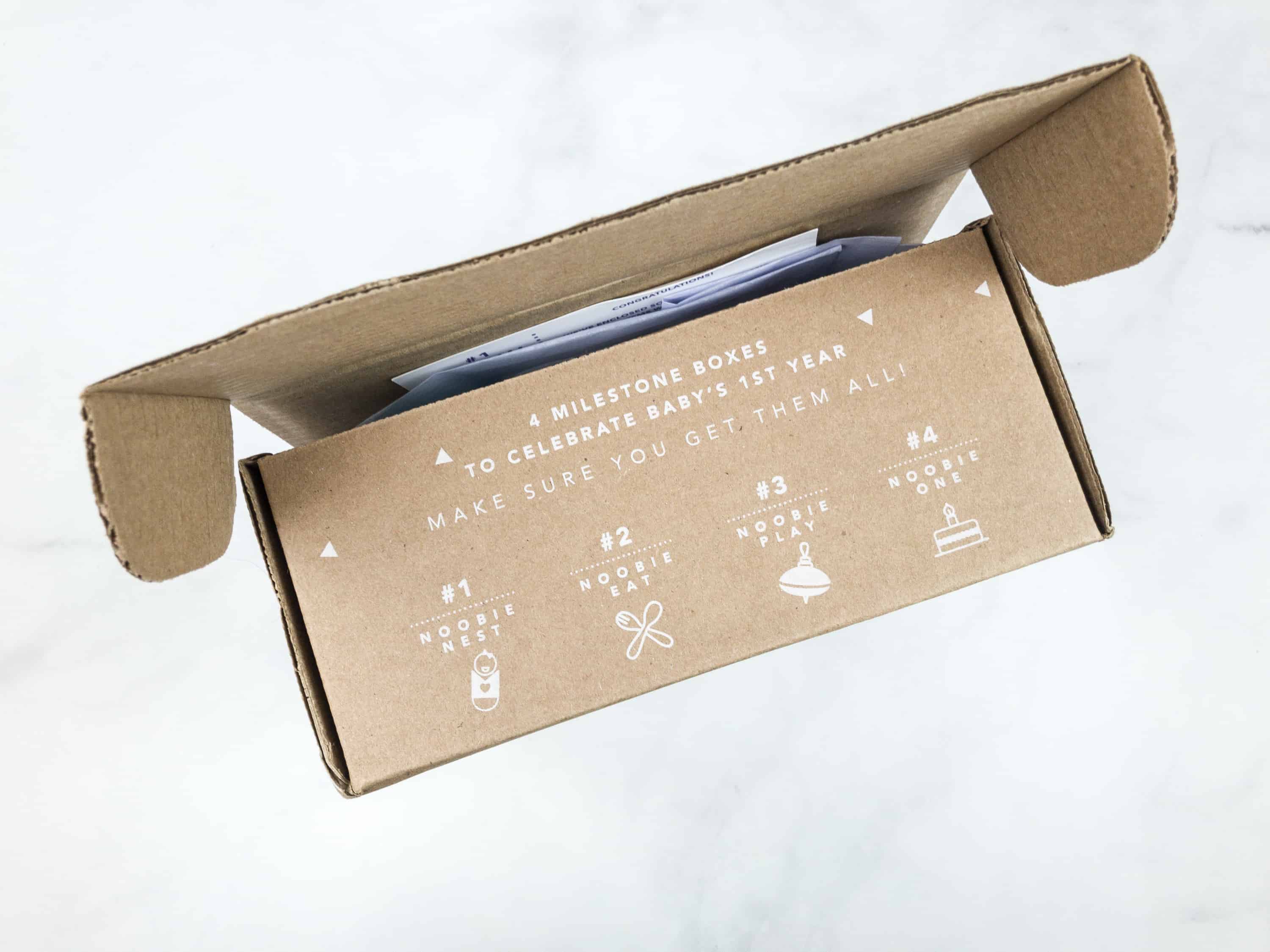 They also have #2 Noobie Eat for 4+ months, #3 Noobie Play for 7+ months, and #4 Noobie One for 10+ months.
I like the box's design! It's simple but cute.
The items are wrapped in tissue paper.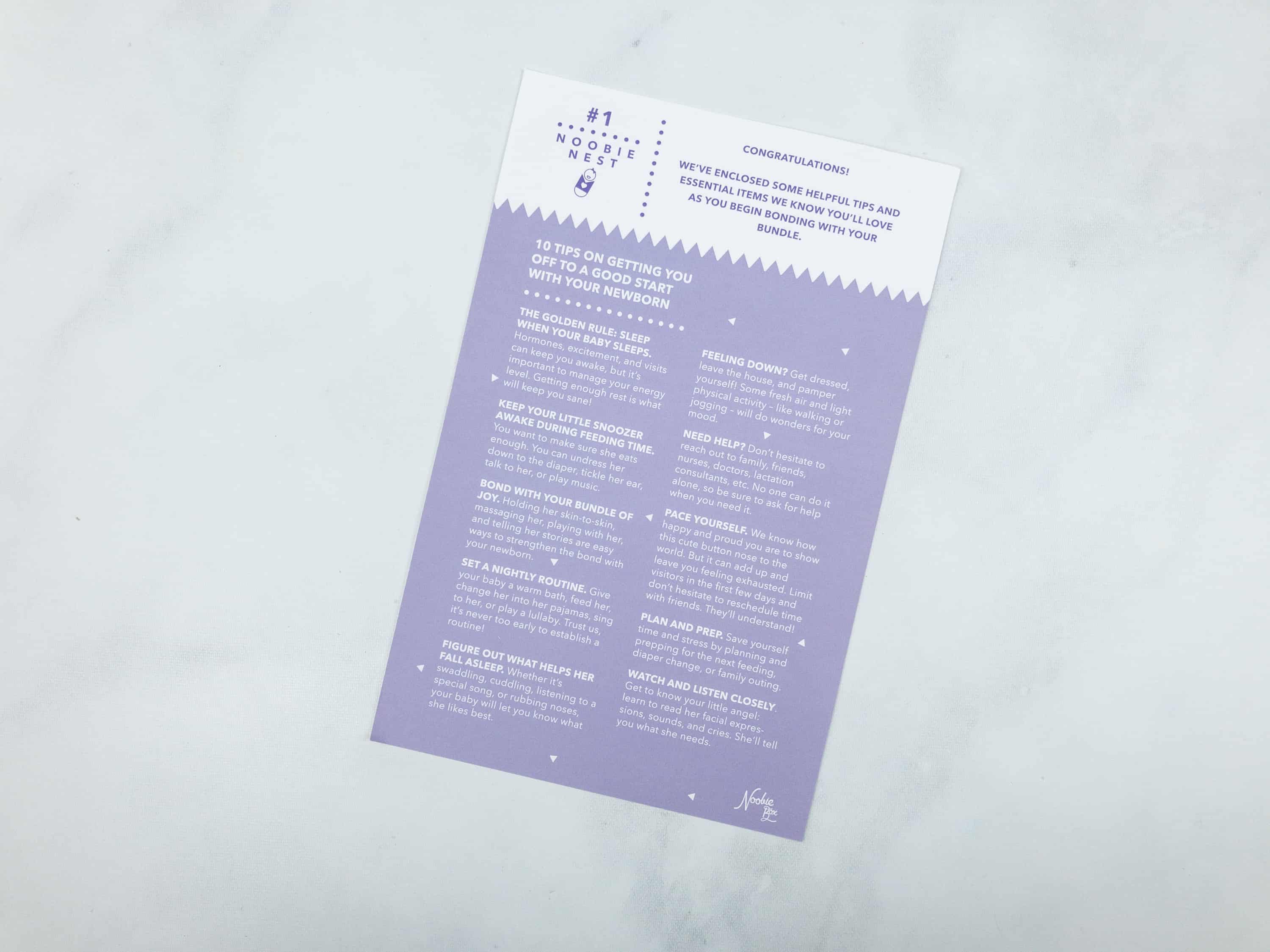 Included in the box is an information card. It contains helpful tips for moms!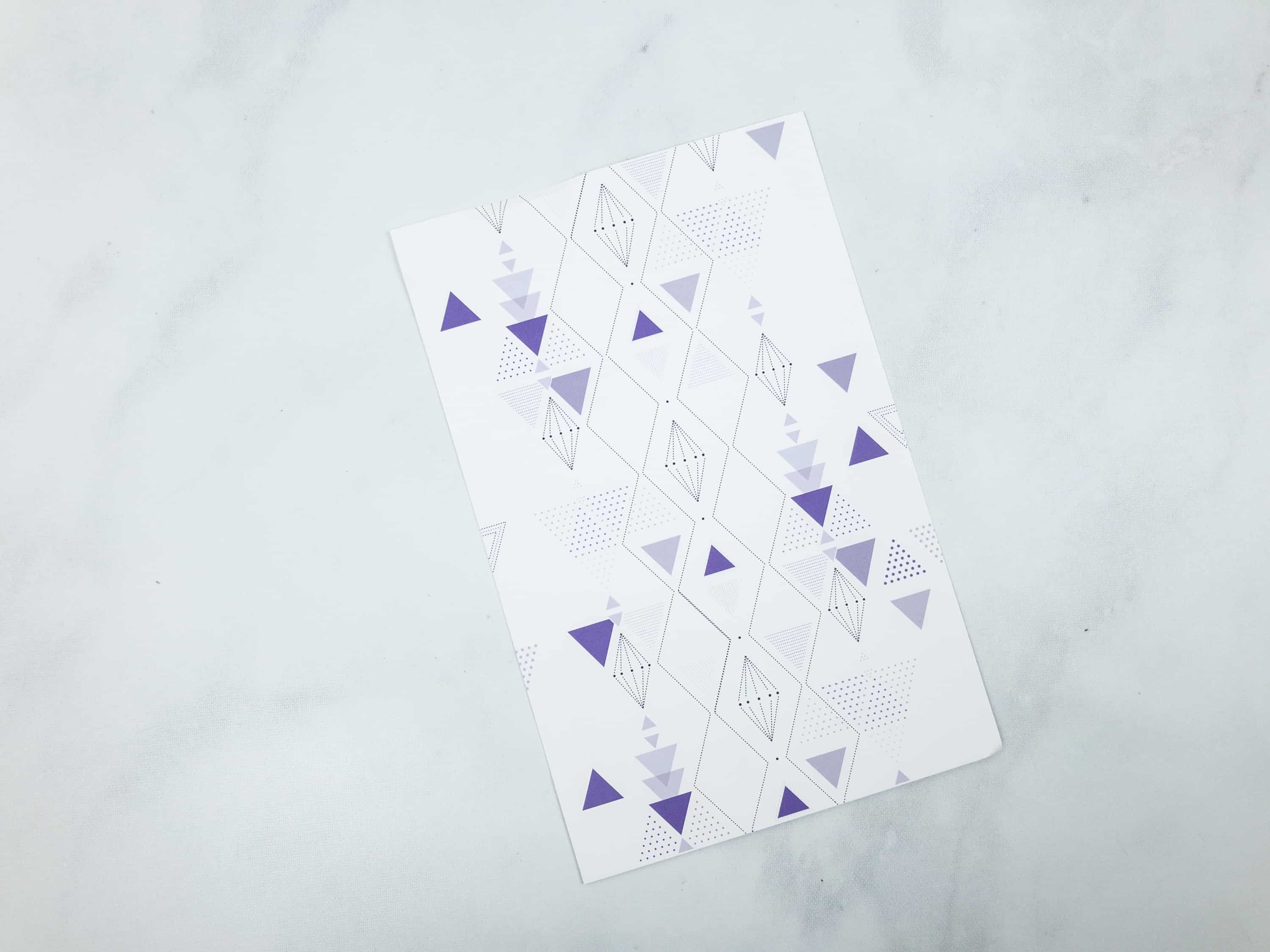 This card was designed by Society of Wonderland.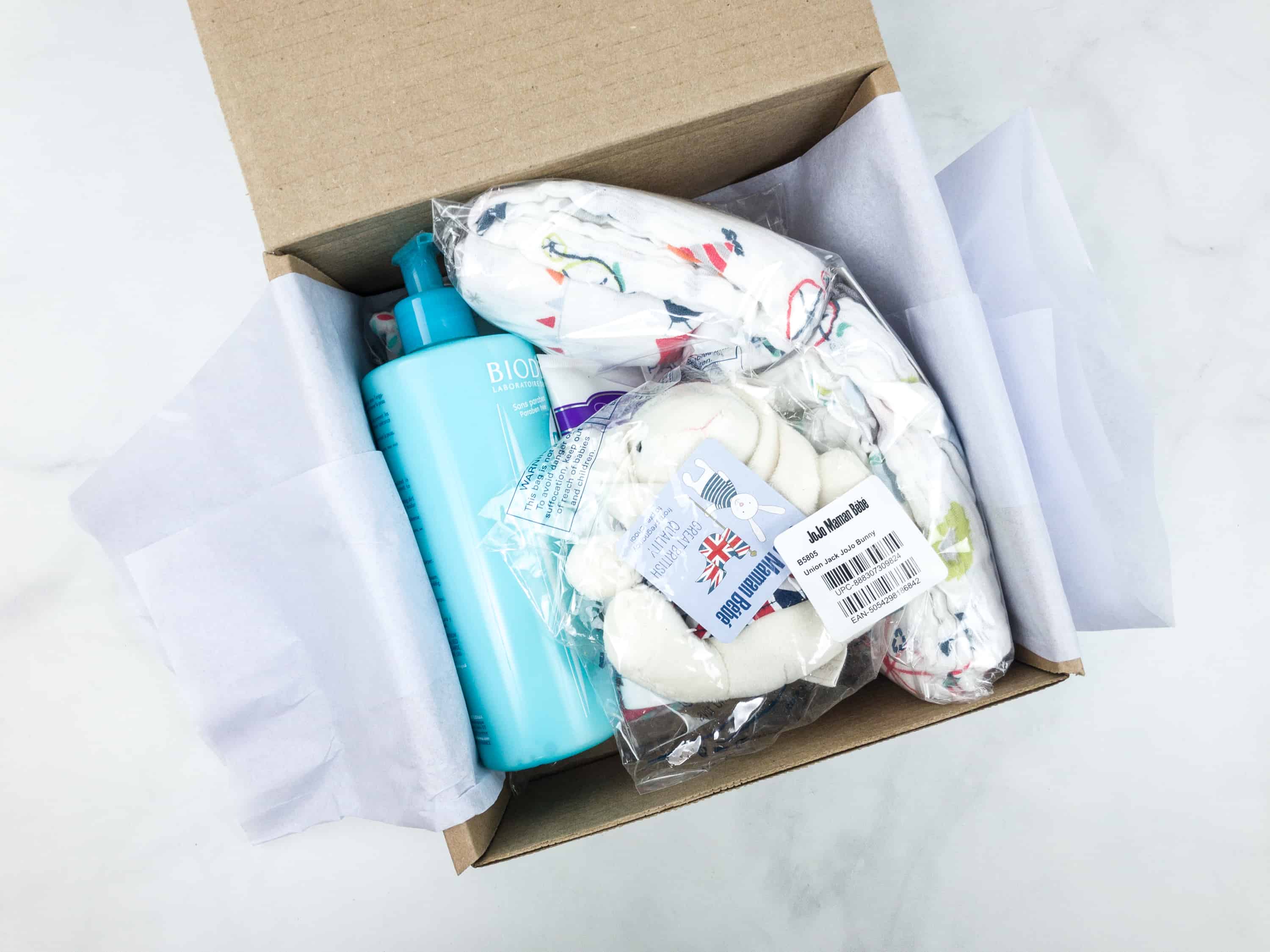 I'm excited to see the rest of the items!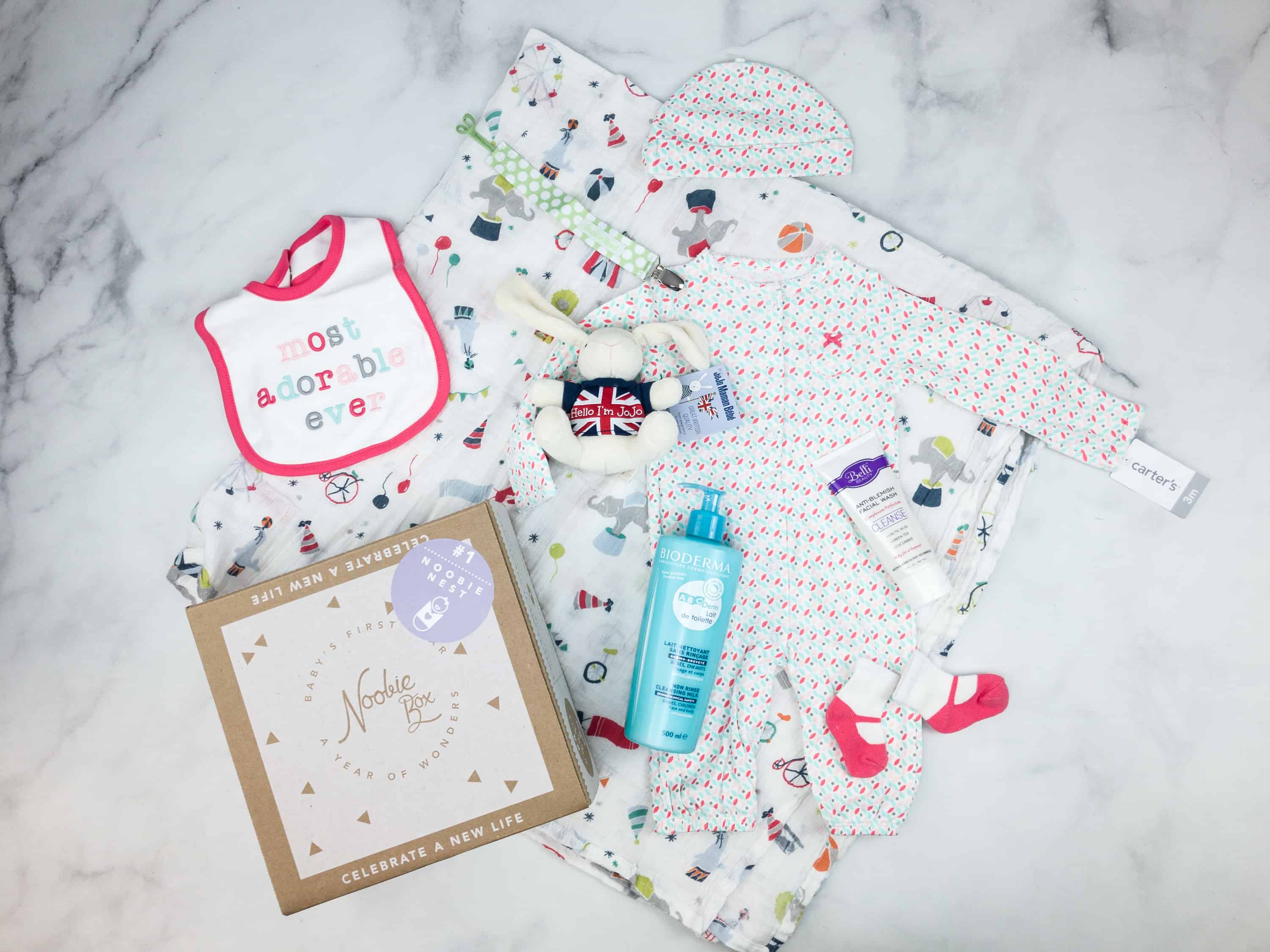 Everything in my box!
Jojo Maman Bebe Bunny Toy – SIMILAR ($5) The bunny toy arrived wrapped in plastic. It's soft and cuddly!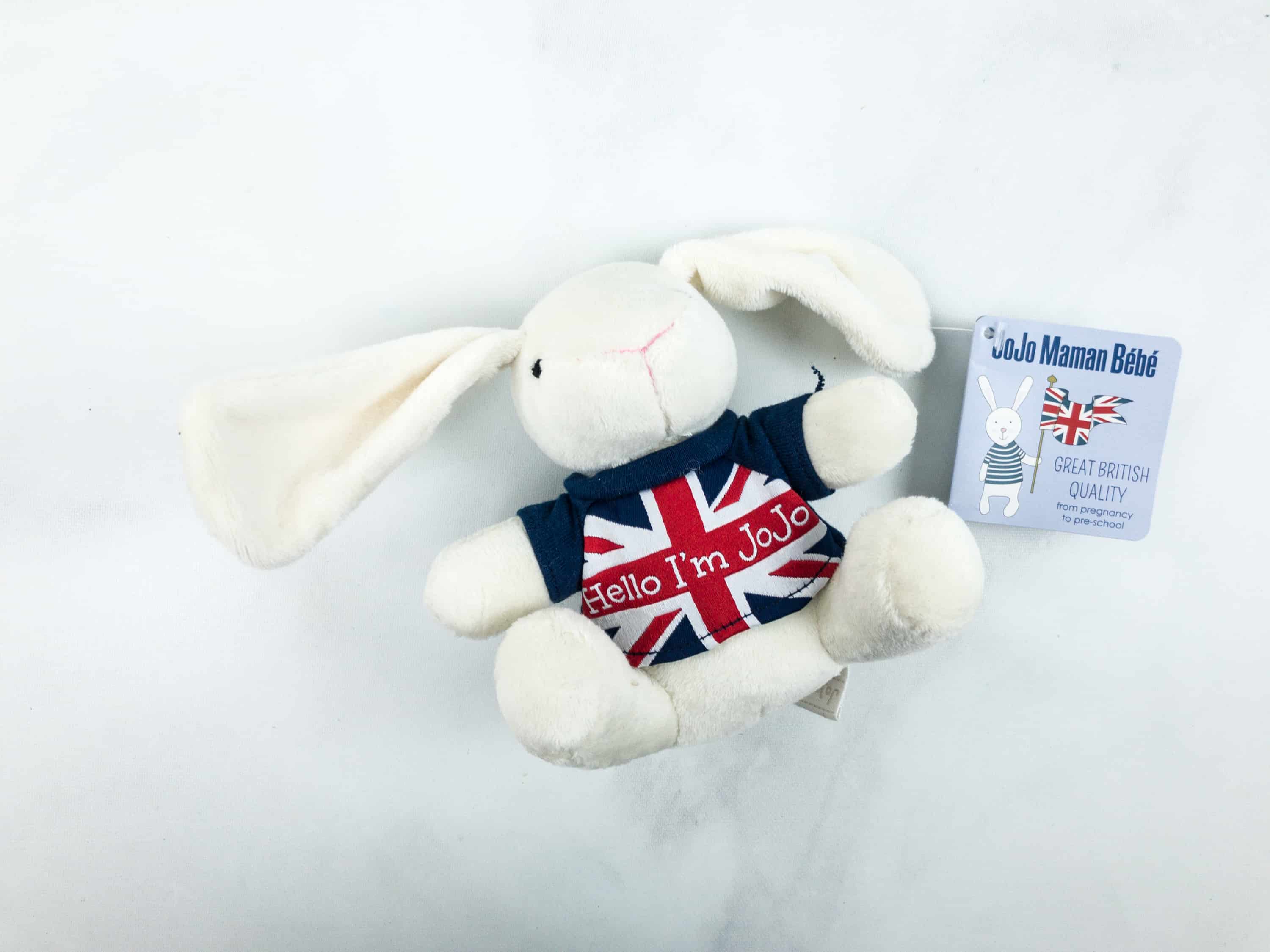 The bunny has long ears, while his shirt features British flag with "Hello, I'm JoJo" printed on it.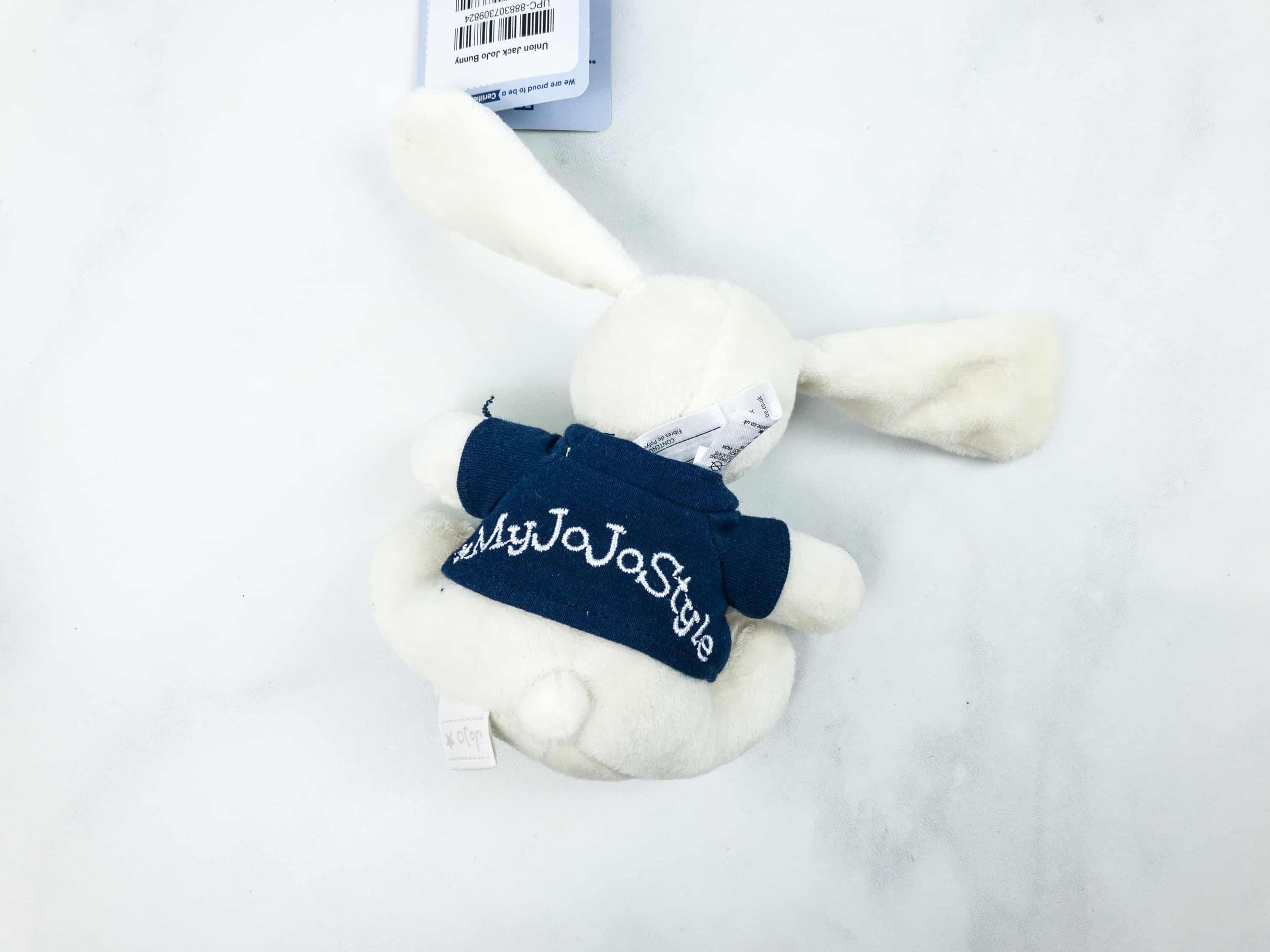 Meanwhile, the back of his shirt features its official hashtag: #MyJoJoStyle. The bunny's shirt is removable. You can also machine wash it to keep it clean.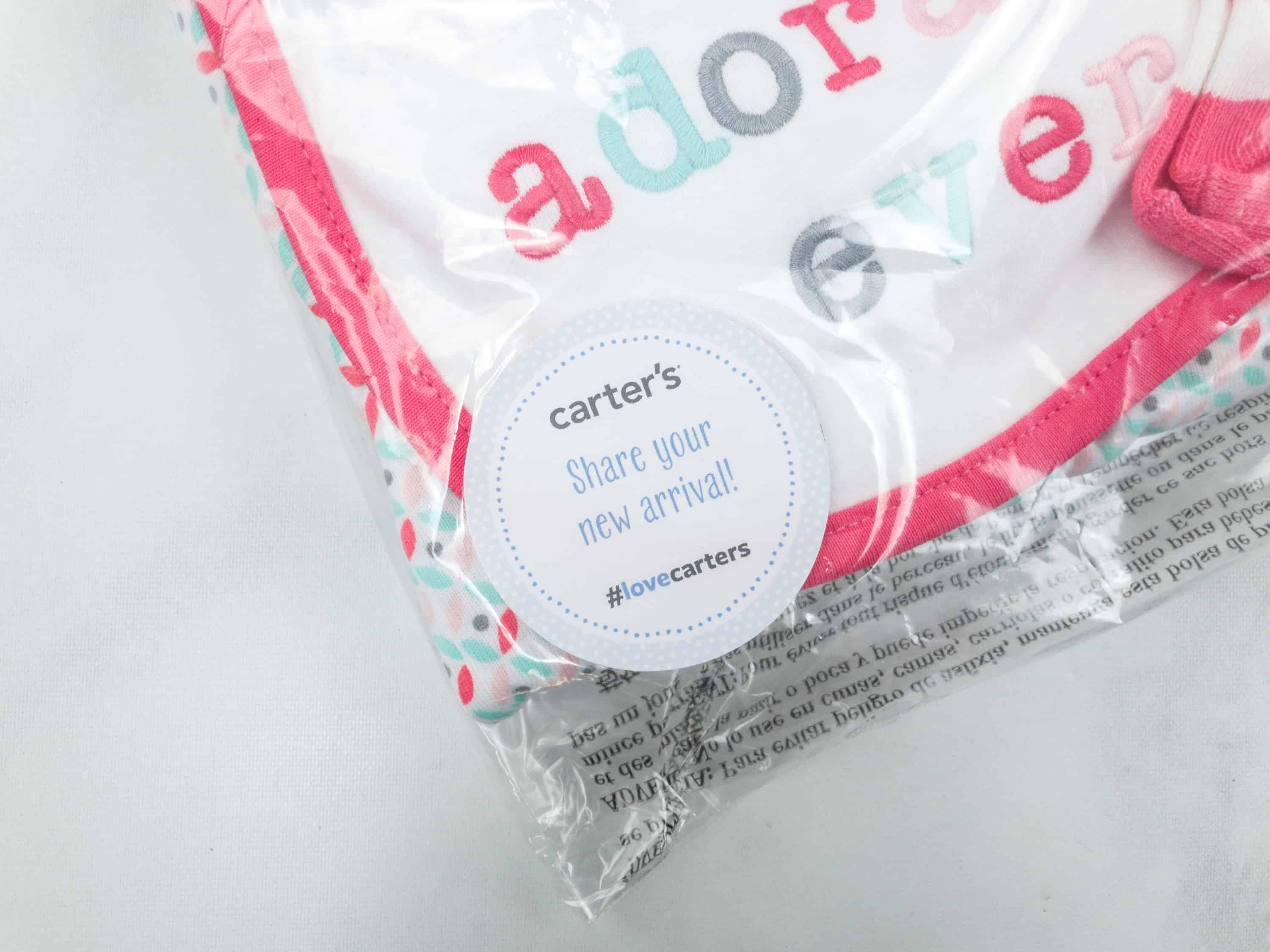 Carter's Most Adorable Ever 4-Pc Set ($12.99) The matching clothes set is wrapped in plastic. You can share your baby's new clothes on social media using #lovecarters.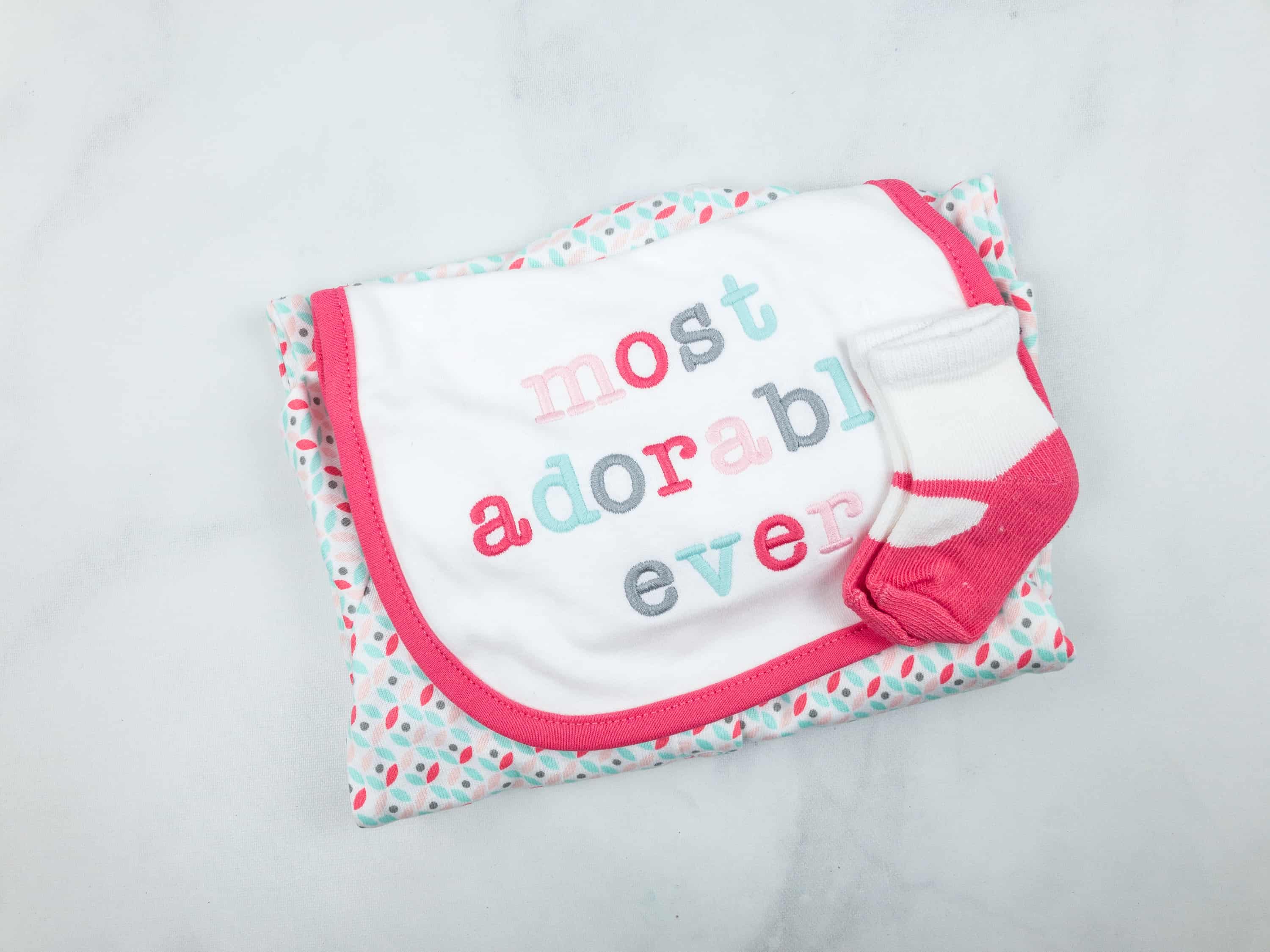 I love the colors and designs already!
The set includes a bodysuit, a cap, a pair of socks, and a bib. It's everything you will need to keep your little one warm and cozy especially during the night or early morning.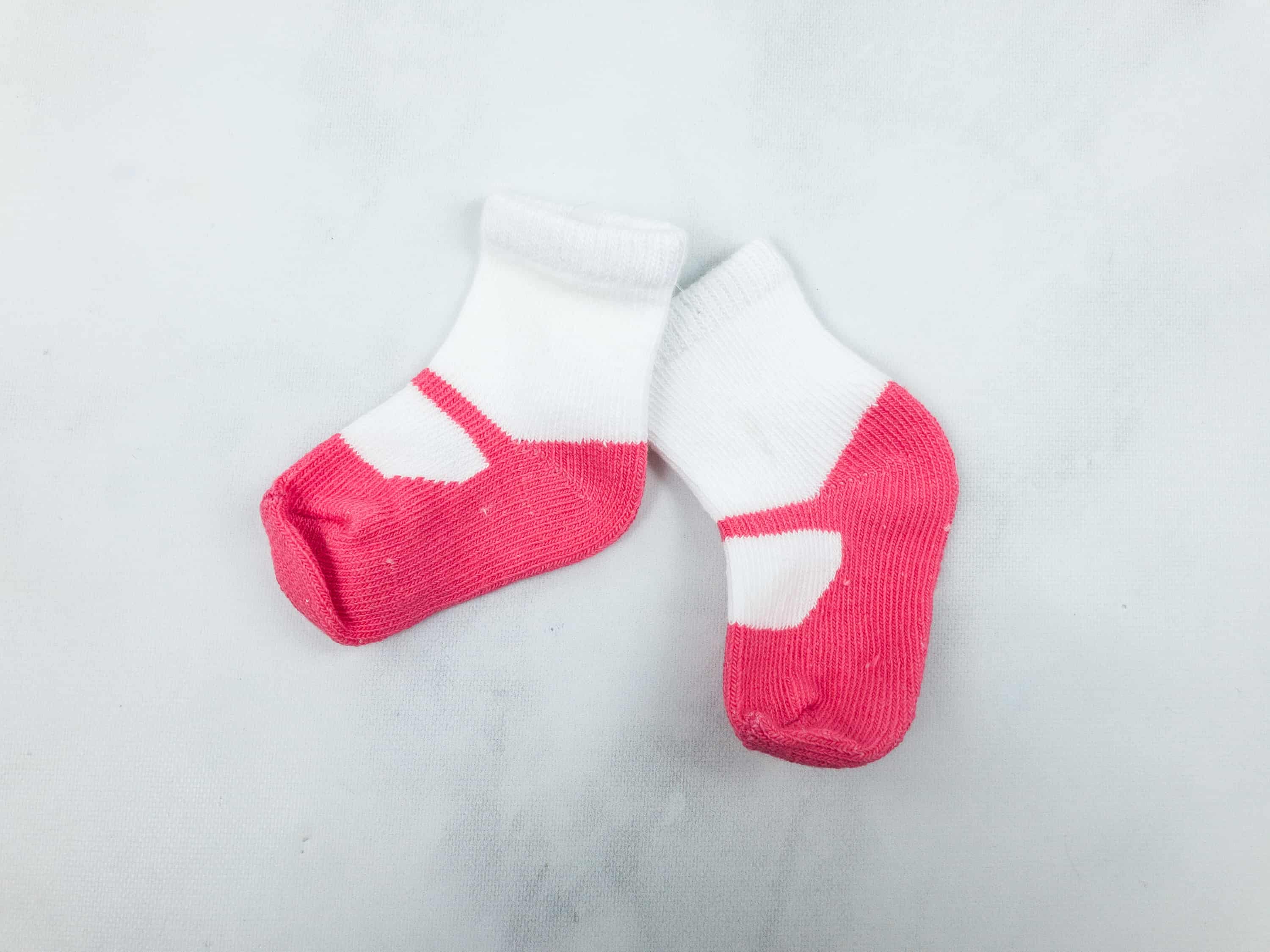 These cute look like pink shoes when worn. It's adorable!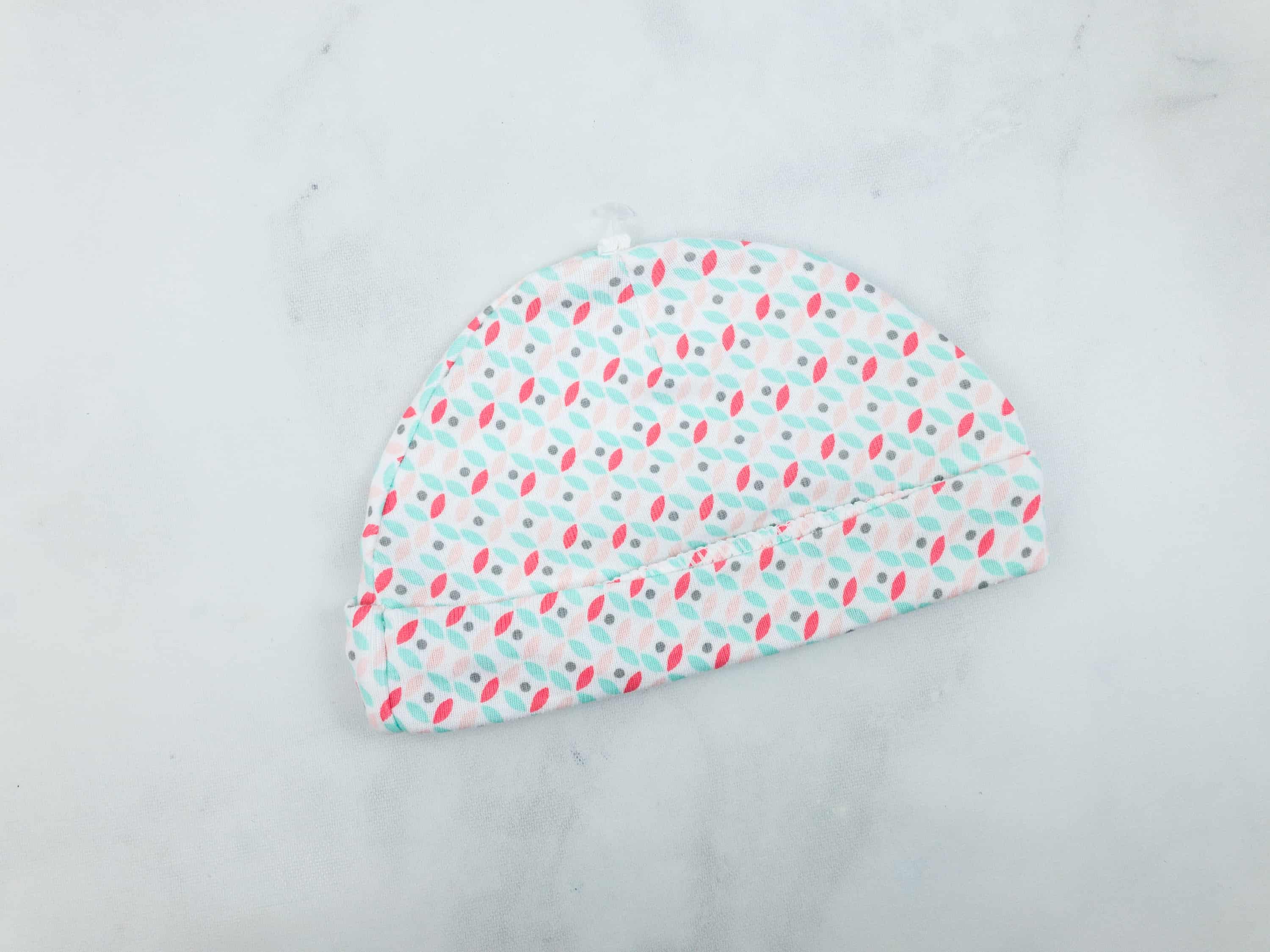 This cute cap will definitely keep your baby's head warm. It's soft and has a comfortable fit.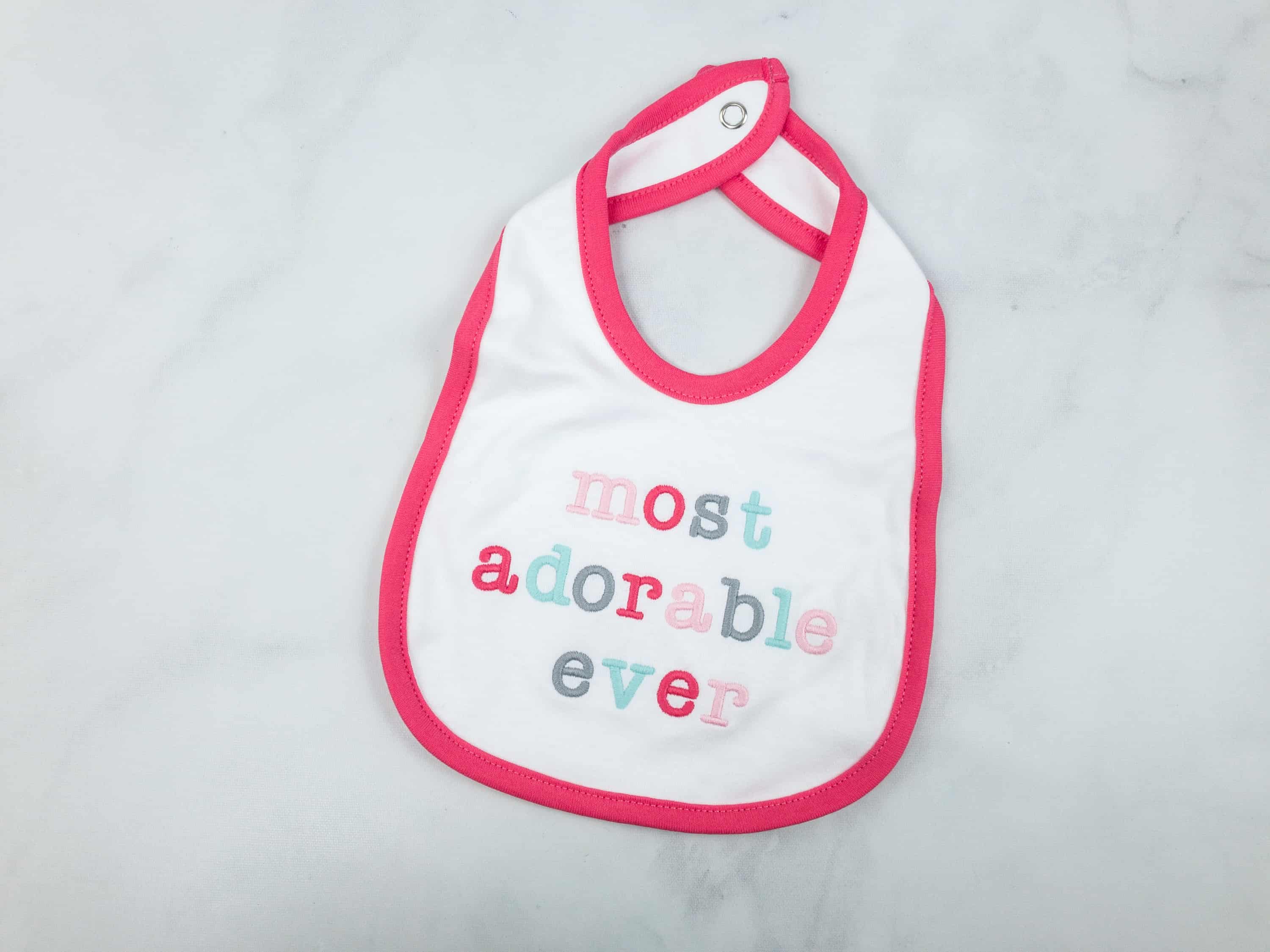 This bib is right, my baby is the most adorable ever! It's easy to snap on around my baby's neck during feeding time which means that there will be less mess. It's big enough to cover her entire chest area too.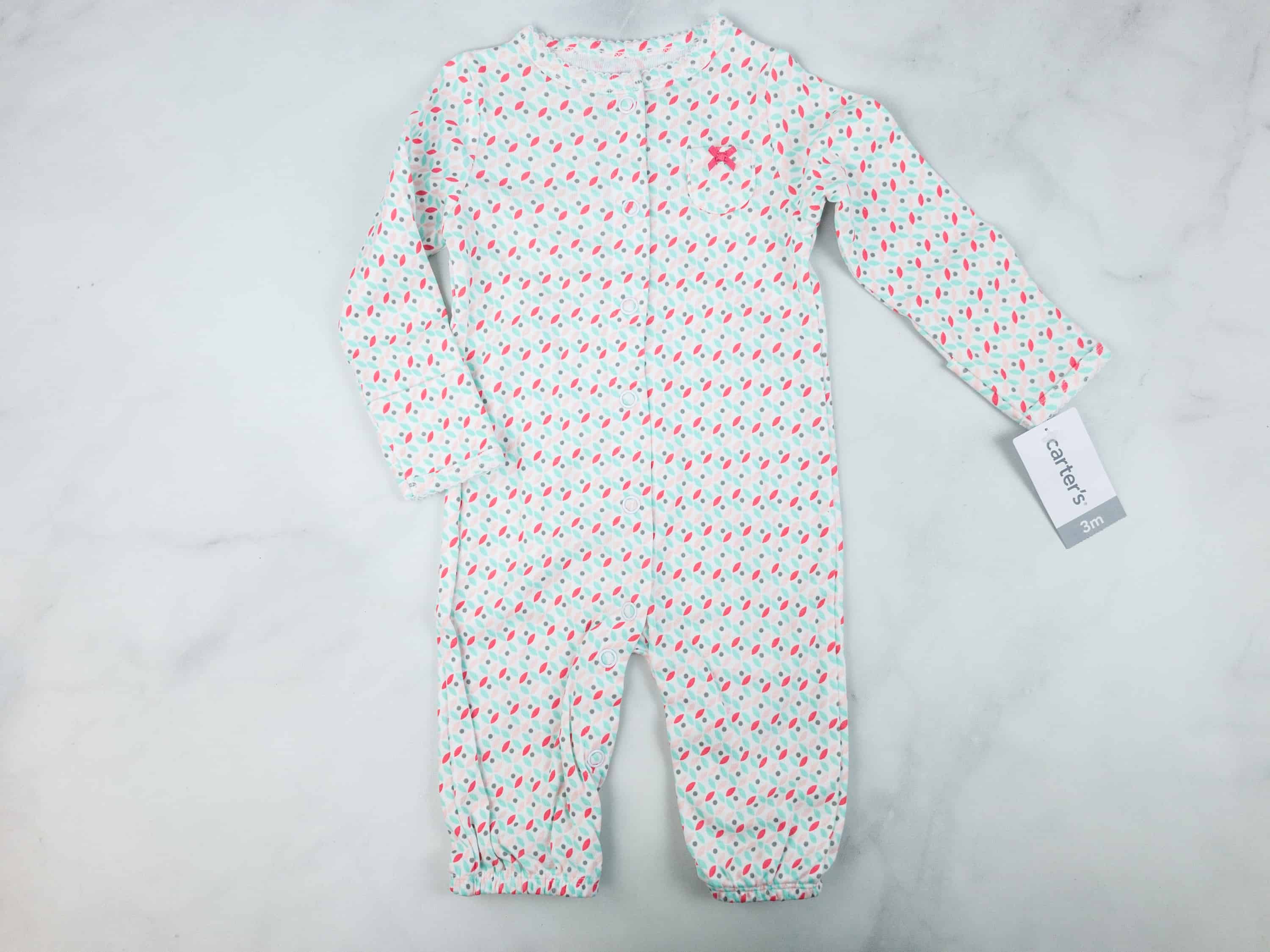 This bodysuit can be converted into a gown or with legs. The snaps are nickel-free too.
Boogin Head Pacigrip ($5.12) Pacigrip is a handy little tool that keeps your baby's pacifier or small toys within easy reach. We love bink straps and this was needed!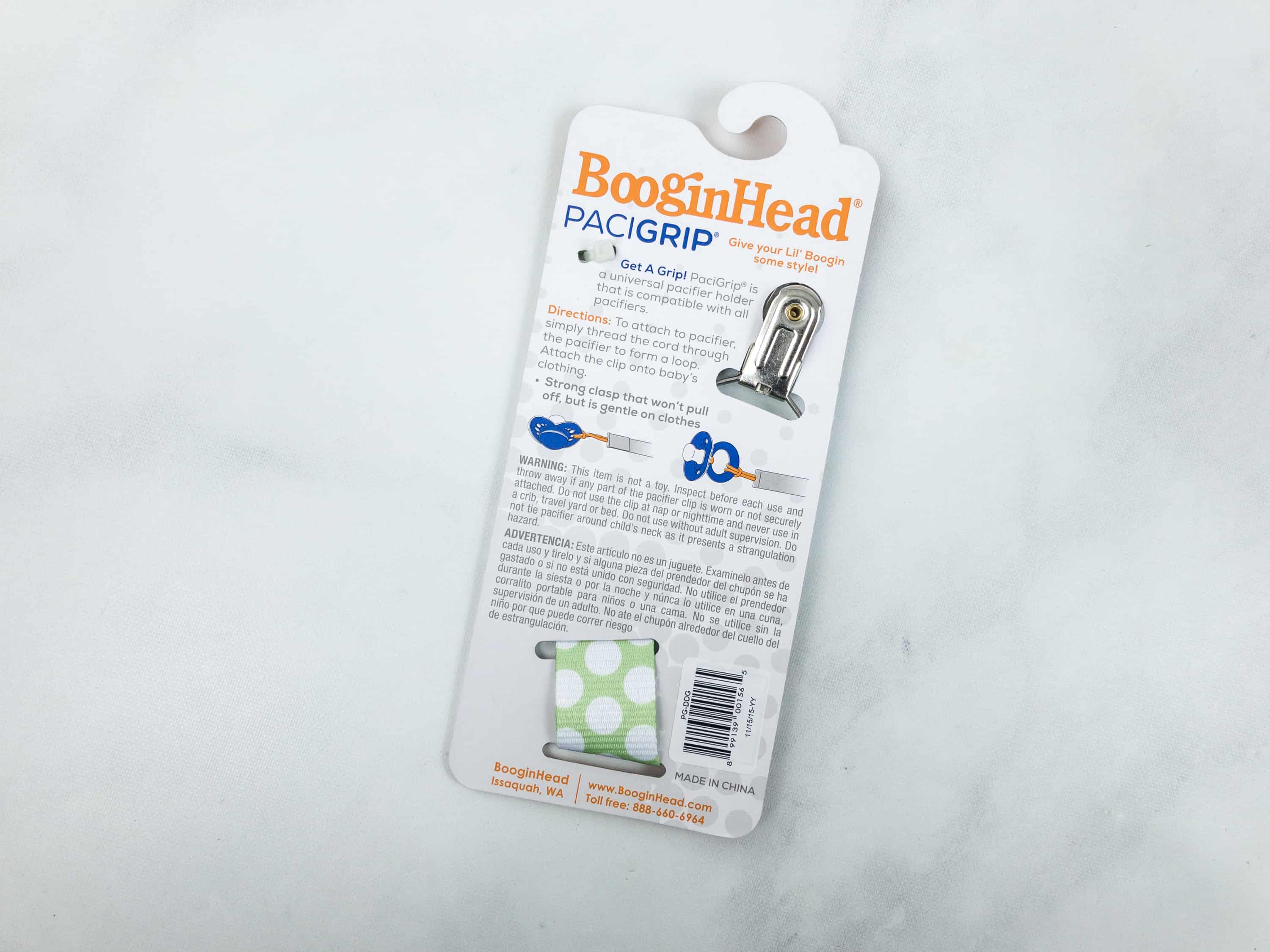 You just have to clip one end of the grip to your baby's clothing or blanket with one end tied to the pacifier or even a small toy that your baby loves.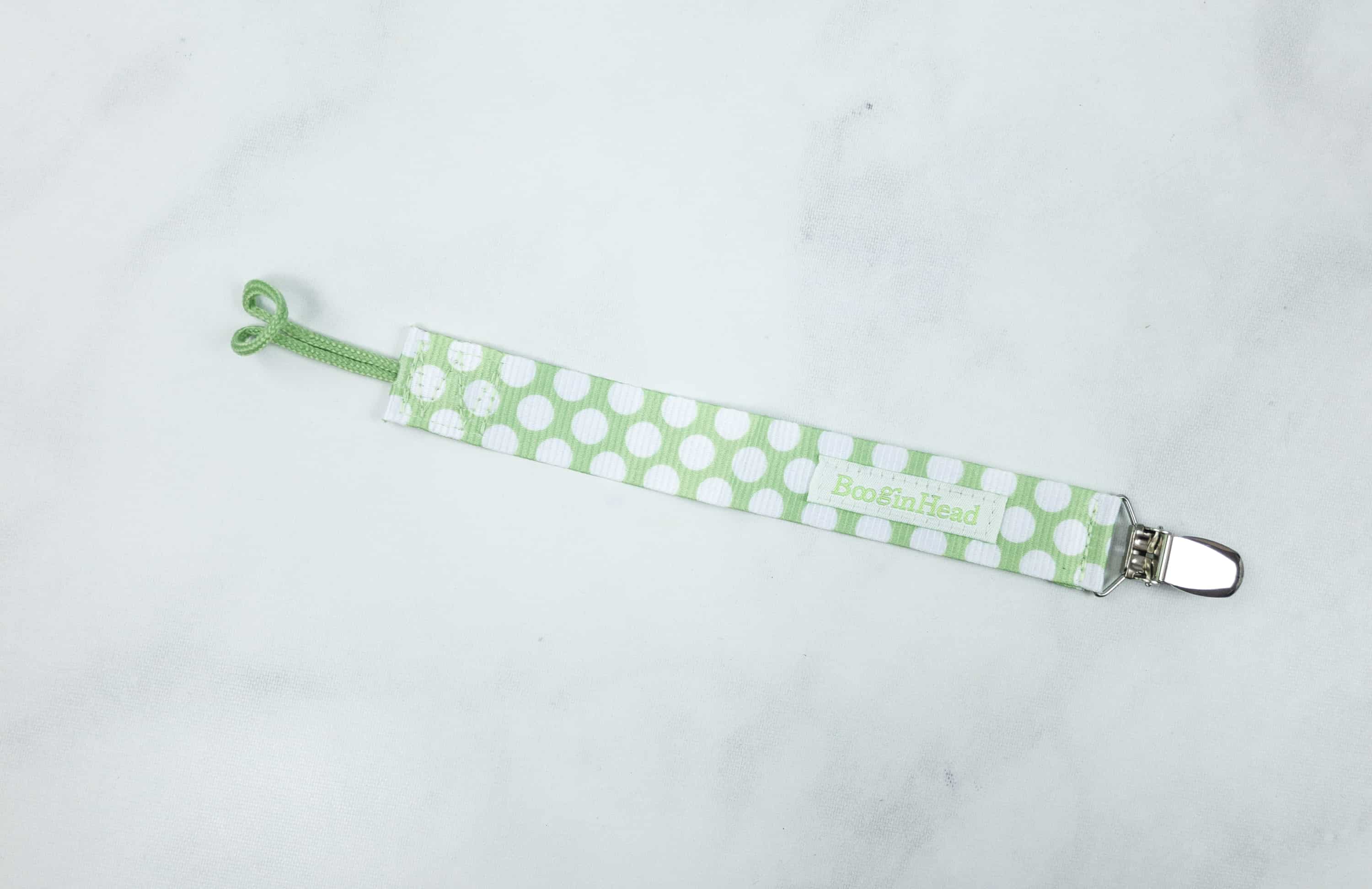 The clasp is nickel and lead-free. It's gentle on the clothes but will not be easily removed either. The strap is made from spun polyester and it also has a universal loop too.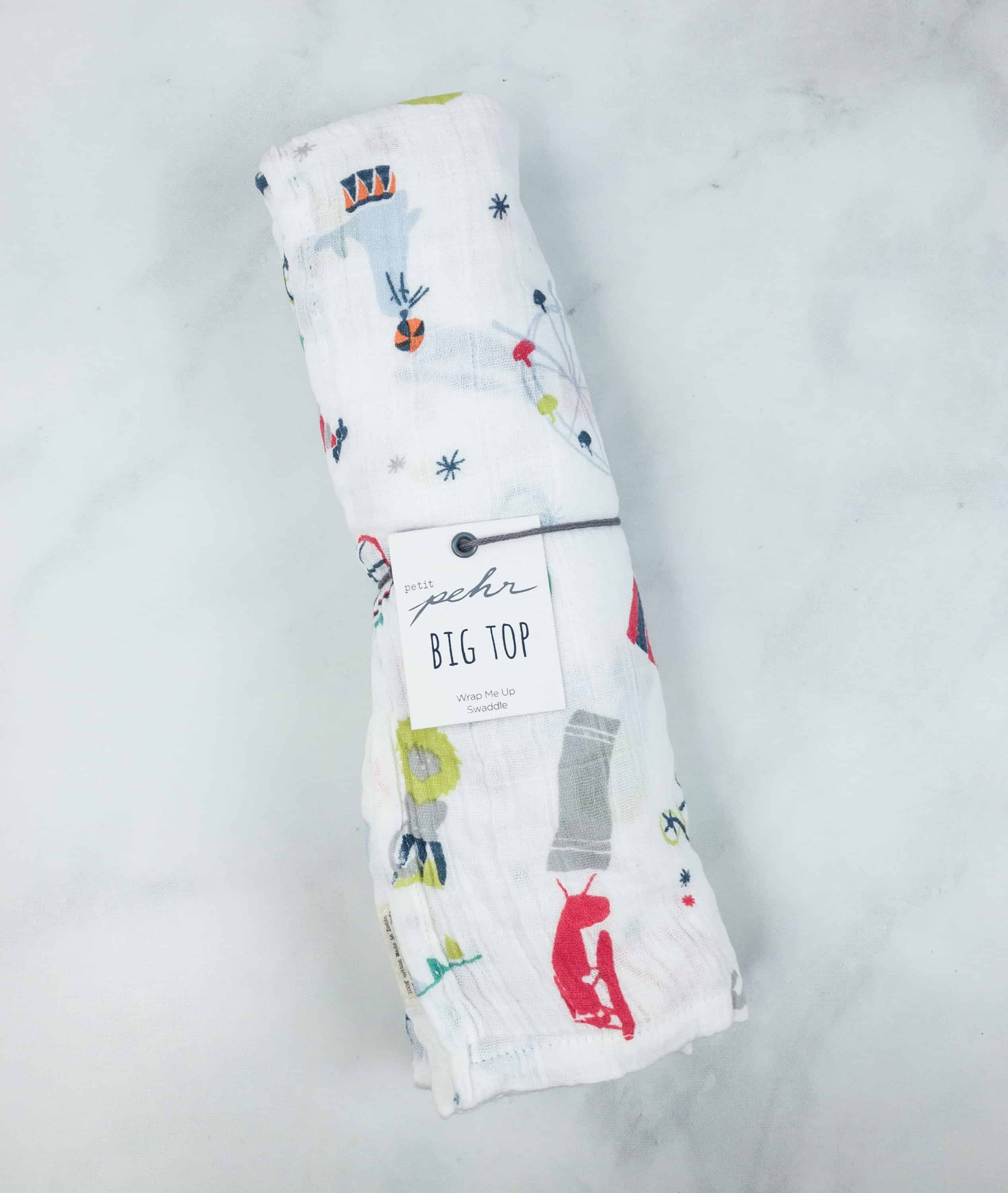 Pehr Big Top Wrap Me Up Swaddle ($13.99) The swaddle looks gorgeous with its carnival-themed design. It's carefully rolled and tied for easy storage. This is a nice addition to my baby's gear!
This swaddle comes with all sorts of carnival images like elephants, tents, planes carrying banners, and even Ferris wheels too.
Made from 100% muslin cotton, this swaddle measures 47" x 47". You can even place it on top of the carpet so your little one can have fun crawling around the area.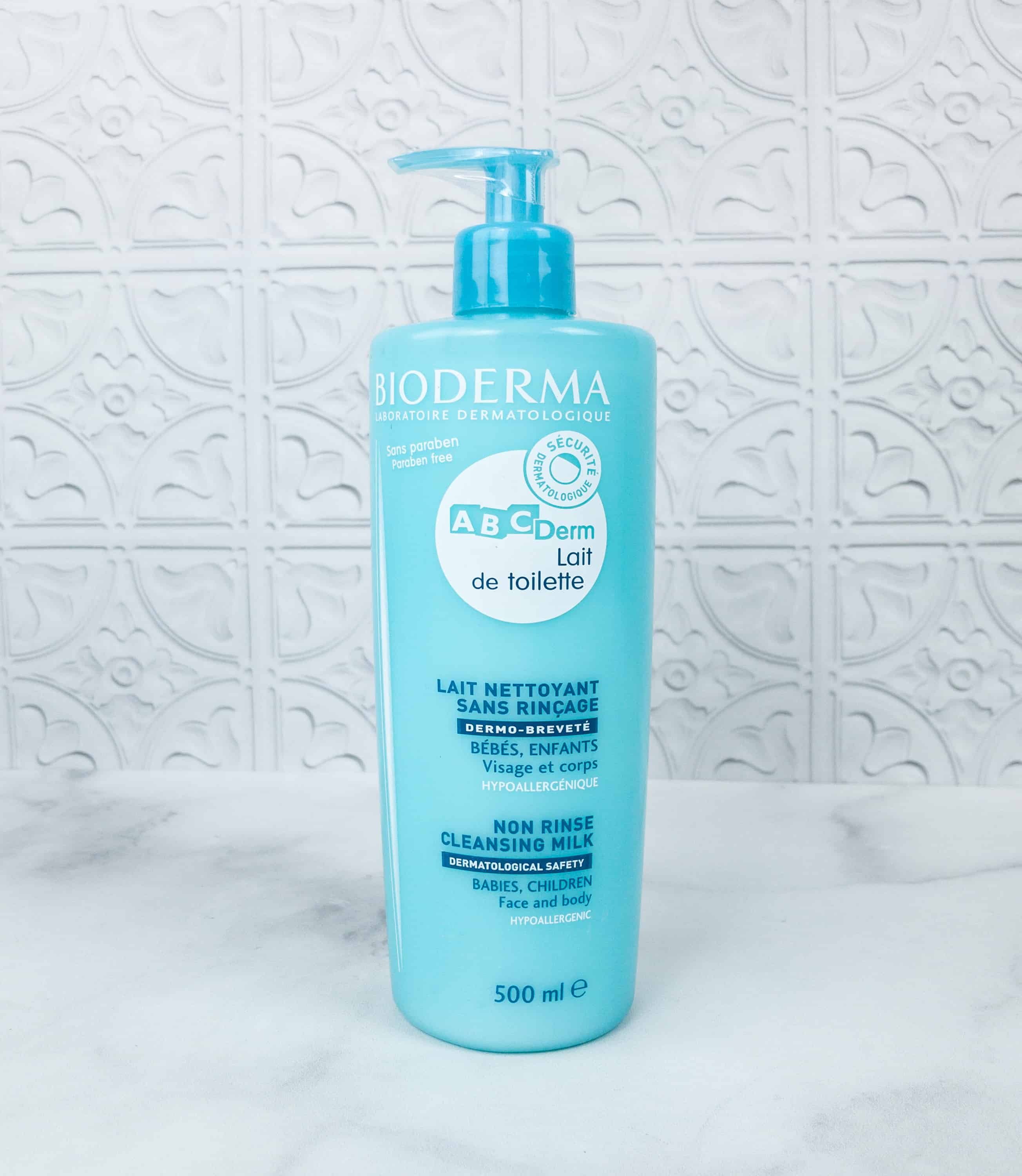 Bioderma Non-Rinse Cleansing Milk ($16.90) It's a non-rinse cleansing milk that helps clean your little one with little to no effort at all. You can use in the nappy area, face, hands, and even skin folds of your baby.
It comes in a pump bottle so you can easily control the amount of milk cleanser to use. Just add some cleanser on your cotton pad and wipe your baby down with it. This stuff is amazing and we've been using it in between full washes!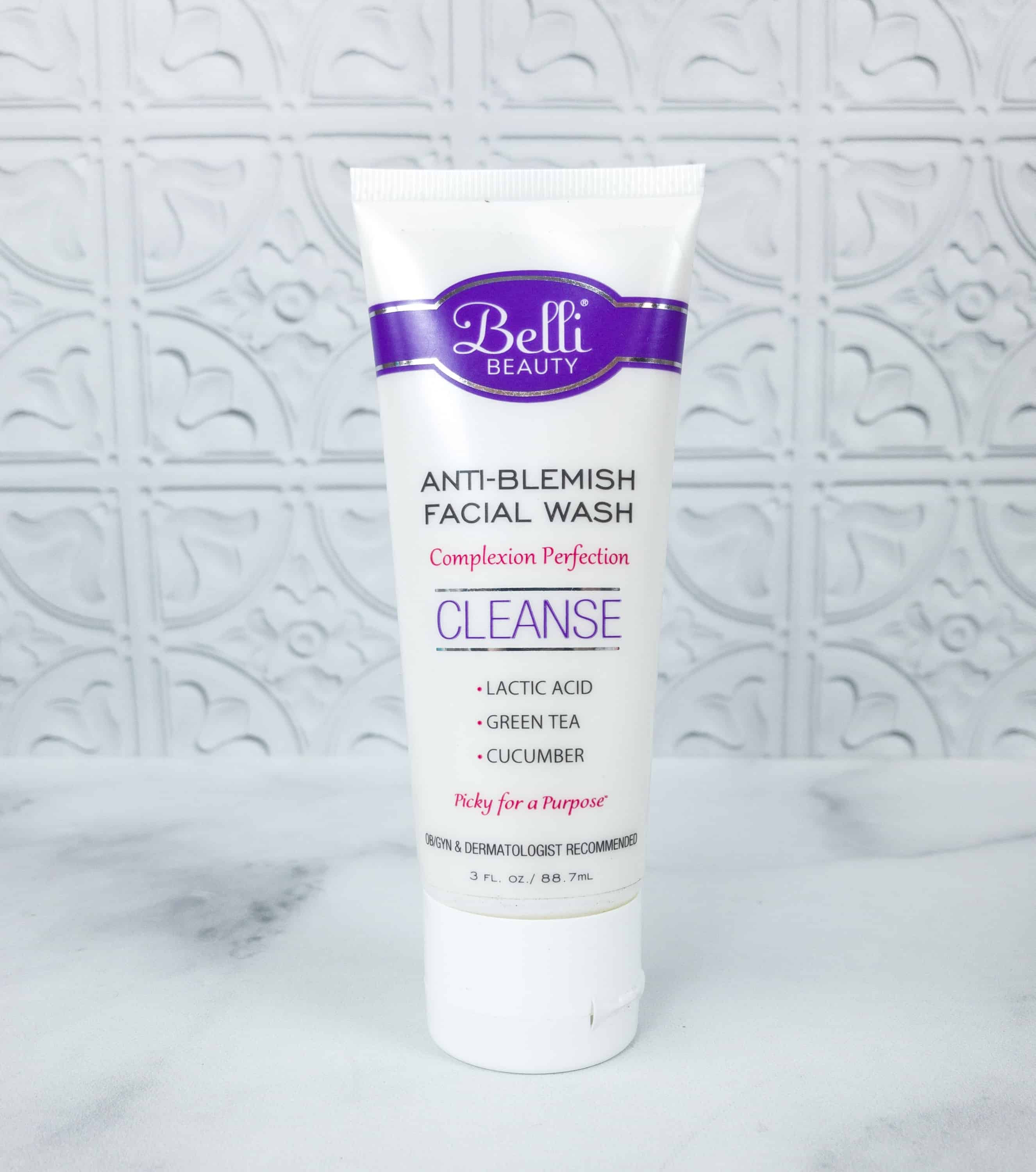 Belli Beauty Anti Blemish Facial Wash ($10.15) Mothers need some pampering too and this anti-blemish facial wash feels like it is heaven sent especially when your raging hormones are causing bumps, redness, and rashes to appear on your skin. It cleanses the skin well and works as an exfoliant too. It's made from lactic acid, cucumber, and green tea, all of which are safe on the skin.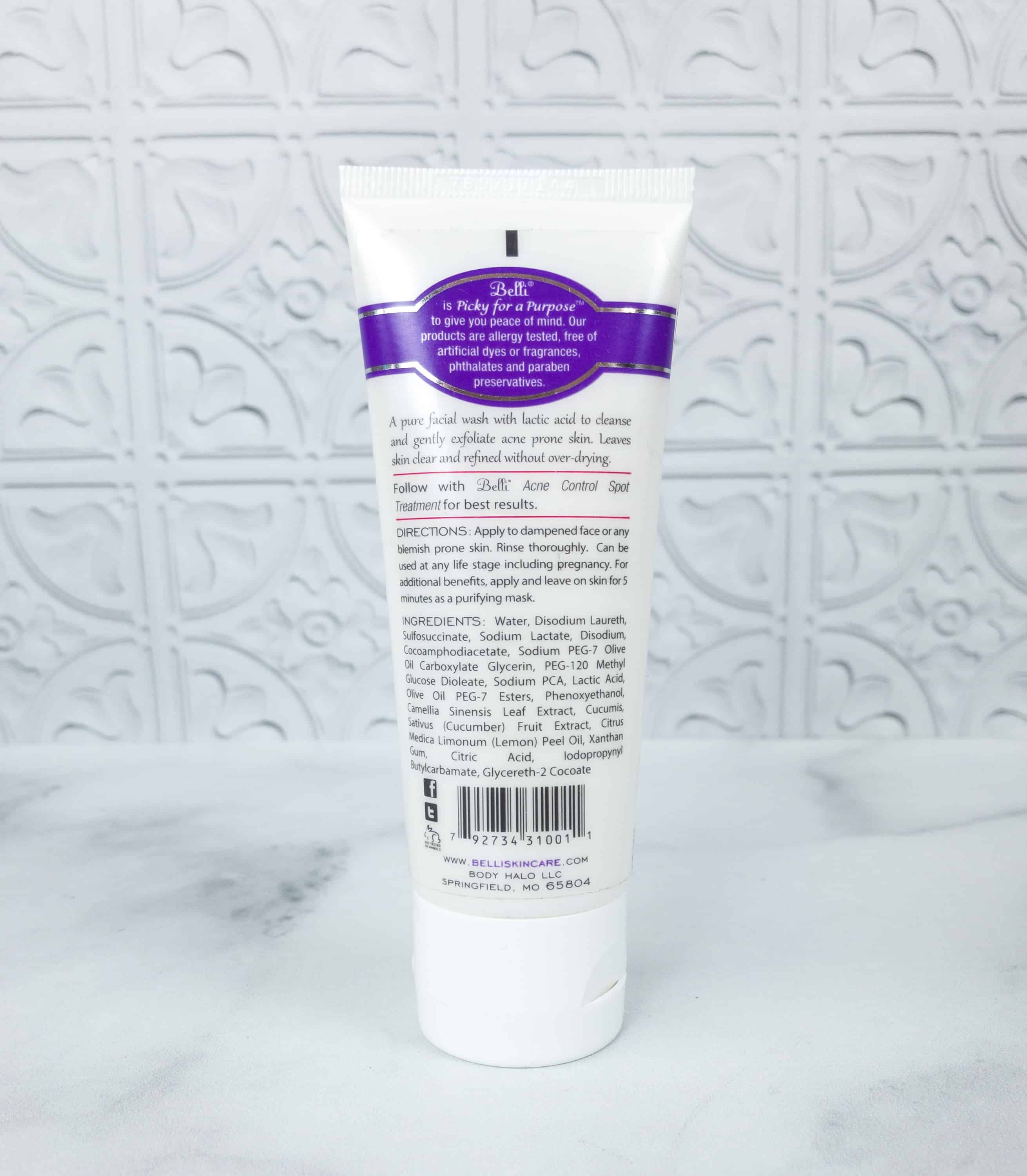 It can even be used as a facial mask to help remove any blemishes that you are seeing on your face. Such a versatile product!
Noobie Box impressed me with their selection of items for both moms and babies. There are toys, accessories, and even clothing for babies while mothers also get some pampering goodies. Everything is useful, and the fact that you just have to pay for shipping to get all these items is a big win! This box makes a nice gift to moms, whether a first-time mom or not!