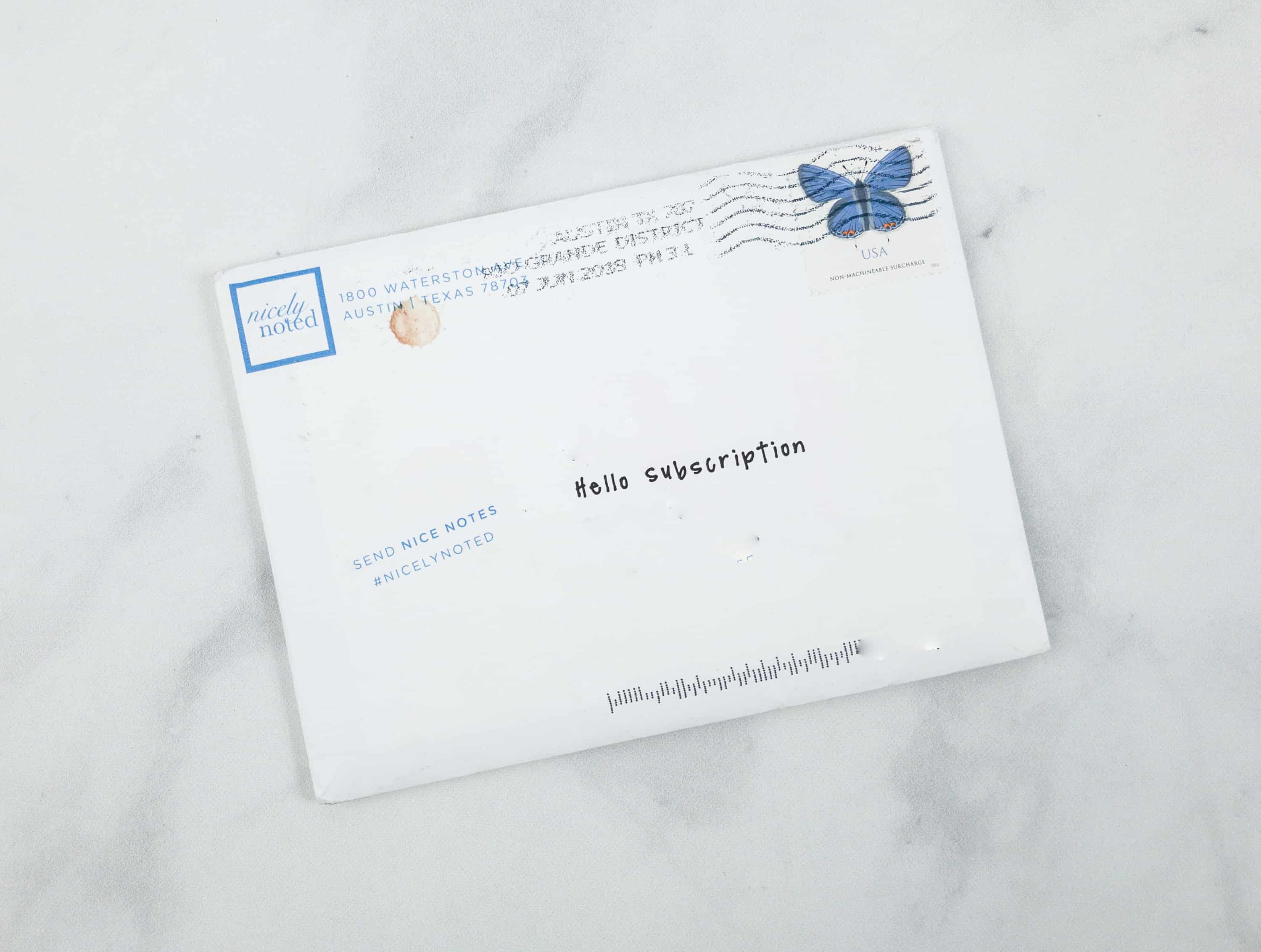 Nicely Noted is a monthly greeting card subscription. With every mailing, you'll receive a collection of handmade letterpress cards plus the stamps to send them. This is art to give away, not to keep! This subscription is absolutely perfect for anyone who wants to start (or continue) sending letters in the mail to family and friends.
DEAL: You can get 20% off from your first box by using the code NICE20.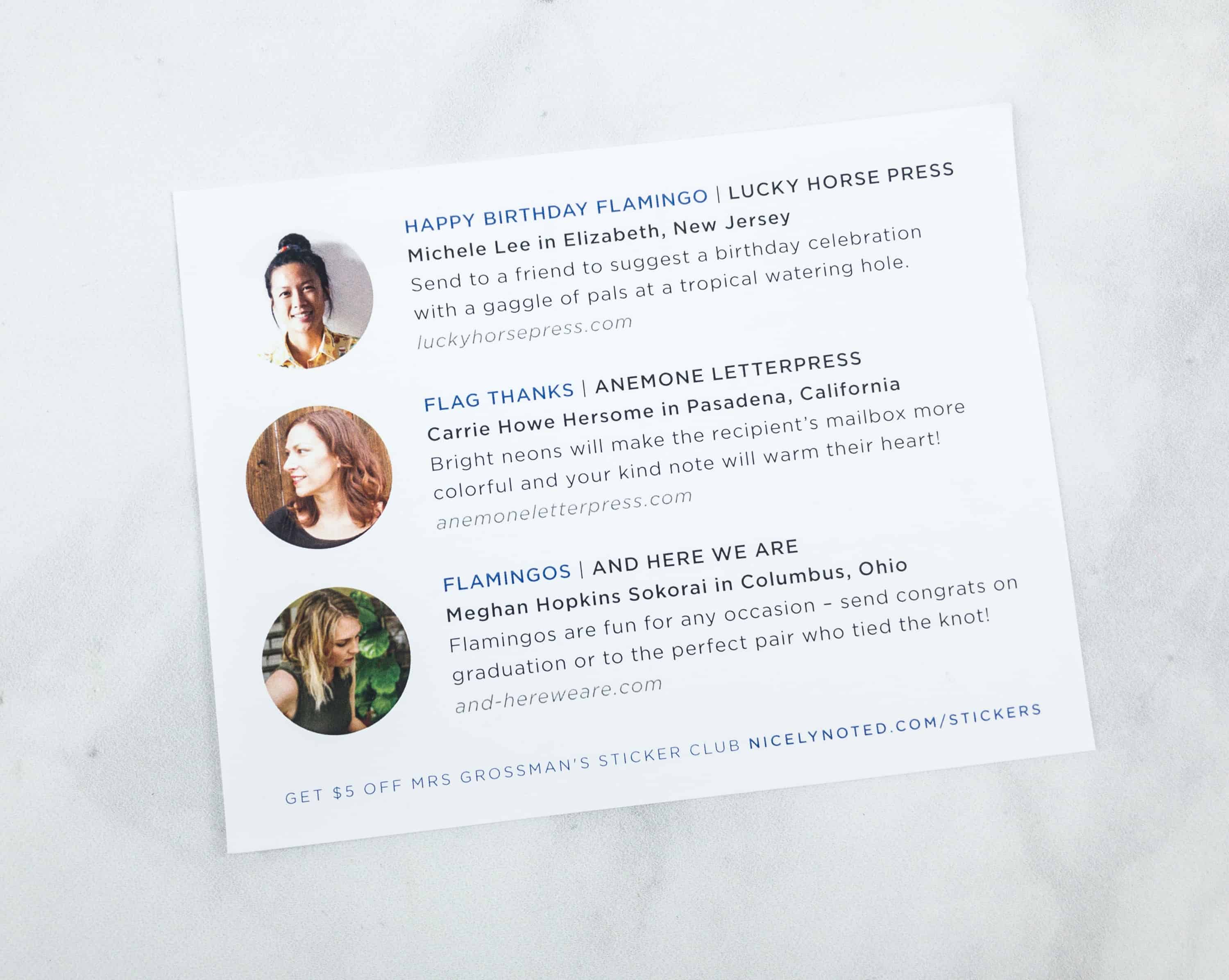 There is an information card on who the artists are behind this month's collection of letterpress cards. It's nice that Nicely Noted introduces their artists and the story behind them too.
Everything I received this month!
Flamingo Sticker. The sticker sheet features glittery flamingos and rainbows. They're perfect for sealing envelopes or decorating notebooks.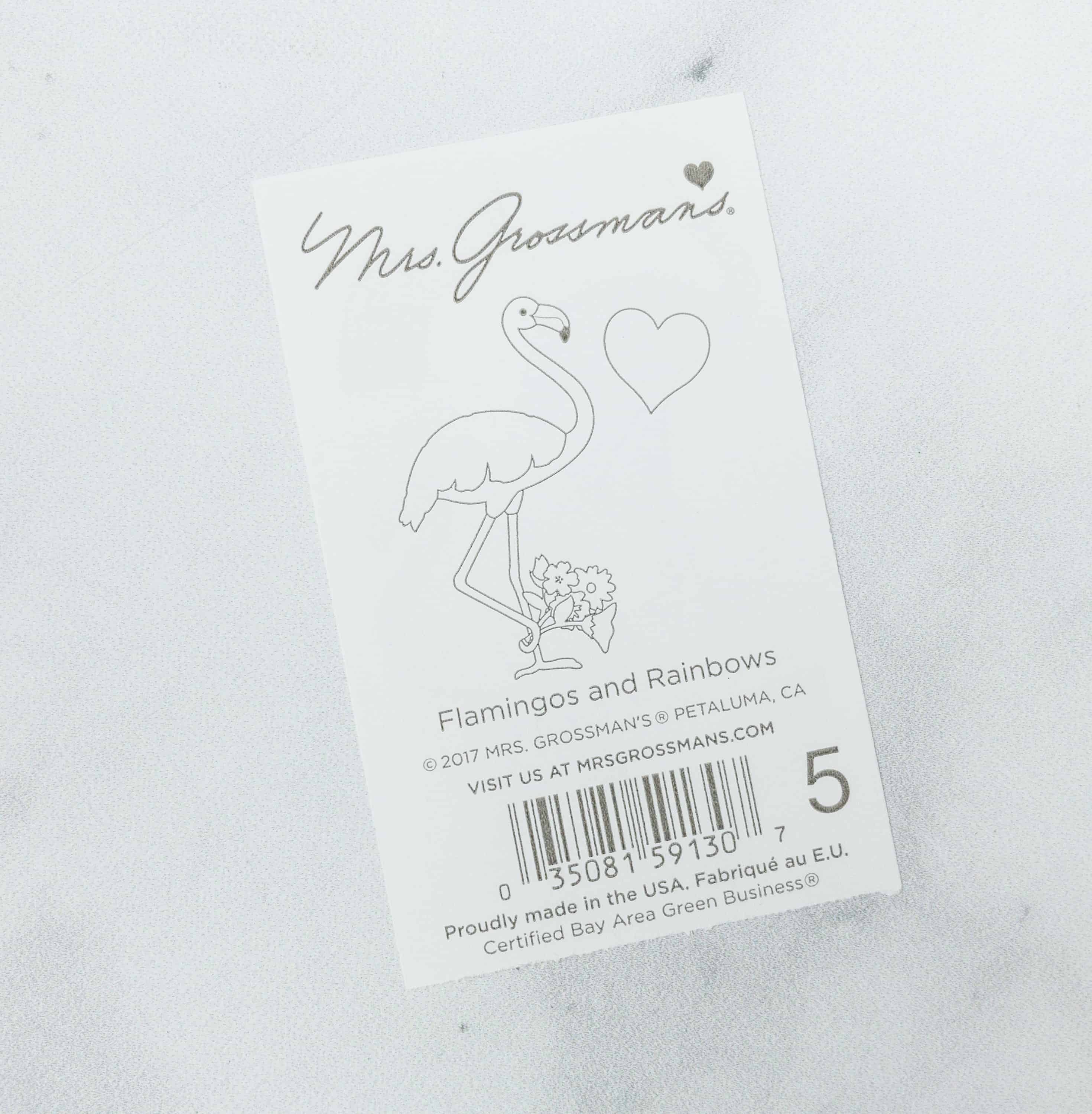 It's from Mrs. Grossman's! What a delightful addition from this fun sticker club.
Mail Stamps. With every mailing, you will receive 3 stamps that you can mix and match with the cards. Hello neighbor!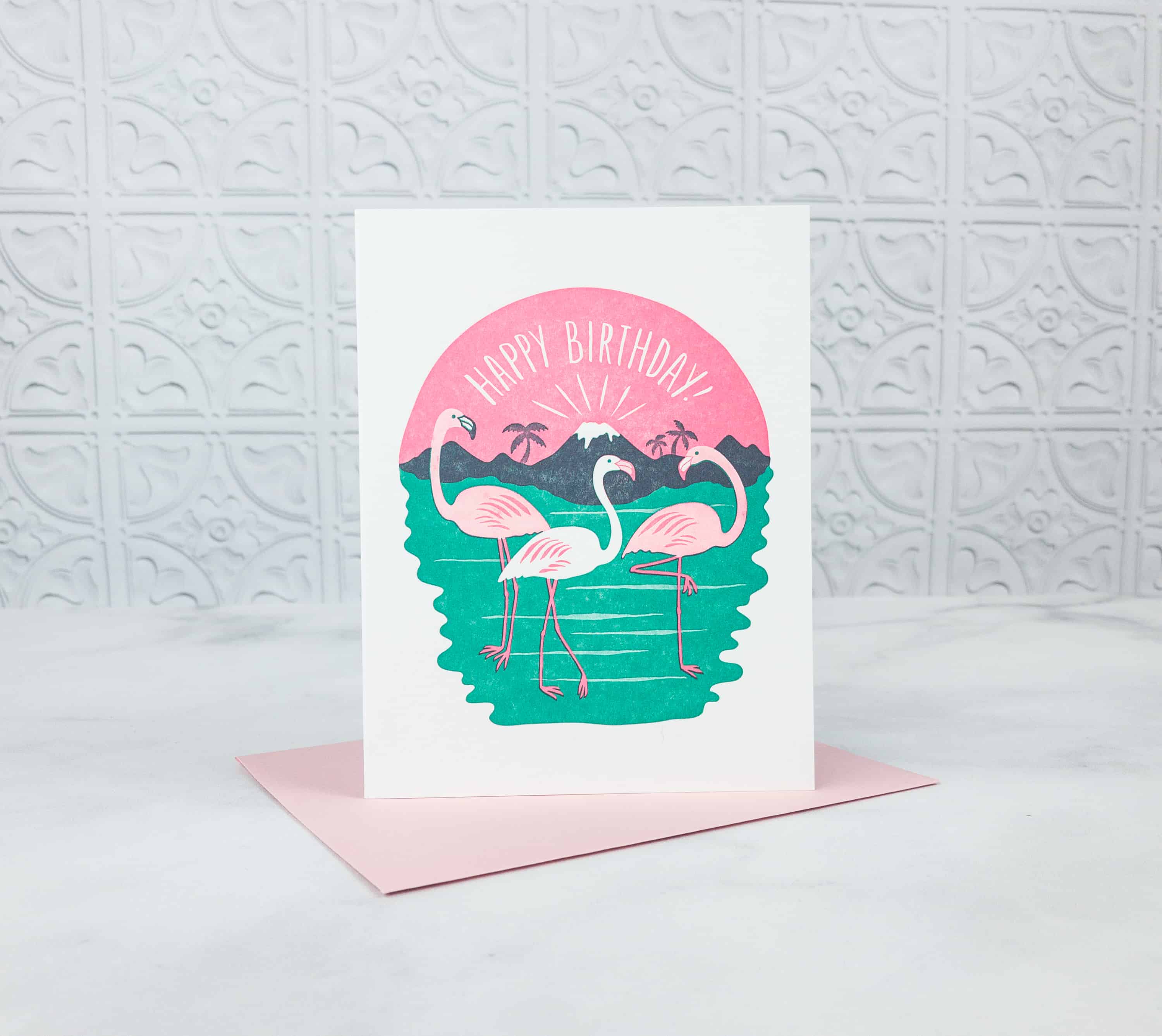 Lucky Horse Press Happy Birthday Letterpress Card ($5) The illustration on this letterpress card features flamingos and evokes the feeling of being in the tropics or somewhere sunny and fun. It's a nice birthday greeting card!
The card is made with recycled paper in New Jersey, USA. It comes with a light pink-colored envelope.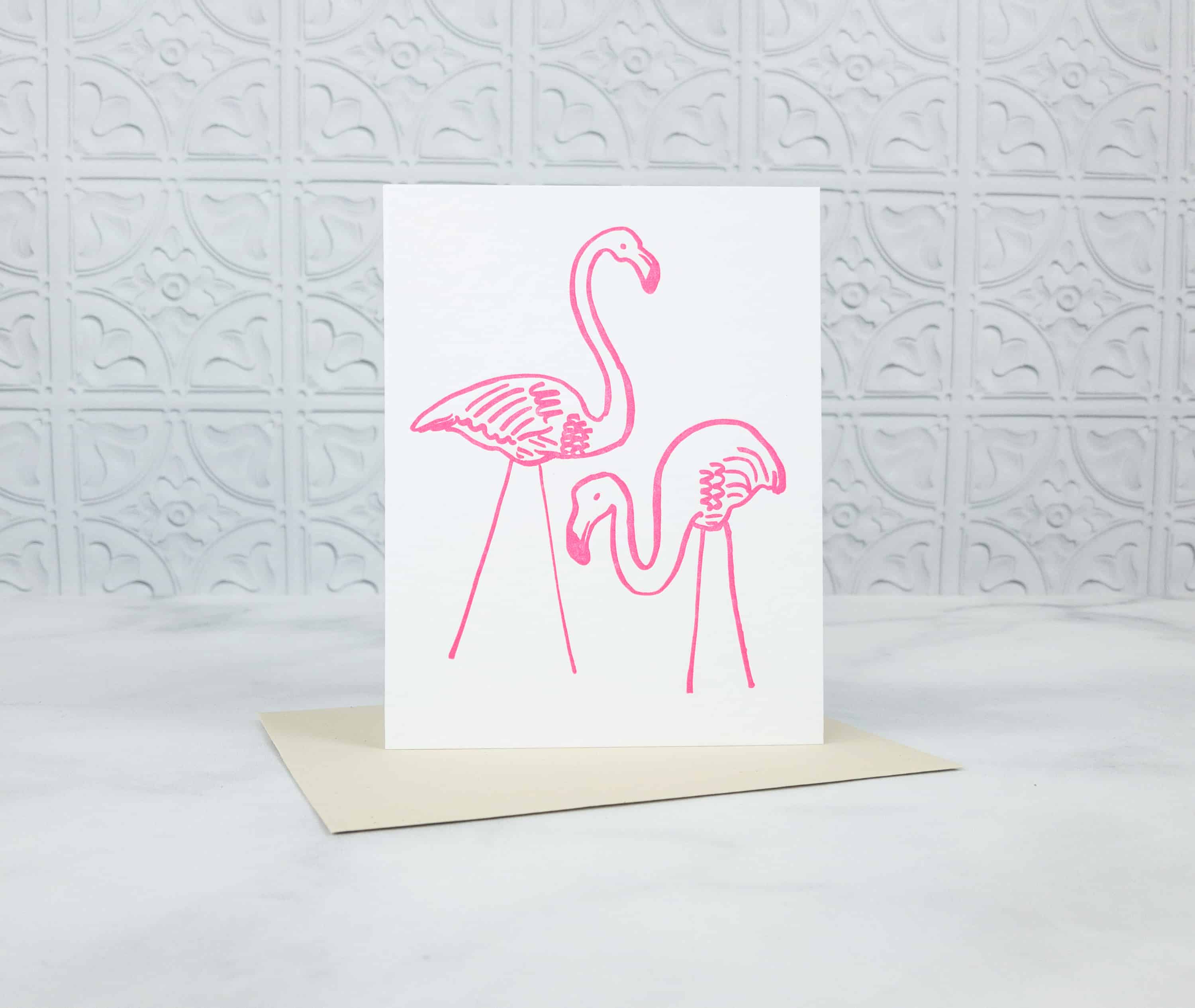 And Here We Are Printing Flamingo Letterpress Card ($5) The flamingos look like they're hand-drawn on the cover of this card. It's not themed, so you can send it for whatever occasion or even when there's no occasion and you just want to let someone know they're remembered! Or to celebrate an addition to someone's flamingo flock!
The card is letterpress printed by hand in the US. It comes with a cream-colored envelope.
Anemone Letterpress Thank You Letterpress Card ($2.67) I'm getting a festive vibe from this bunting inspired letterpress card with a serious barkcloth vibe. The words "THANK YOU" are arranged on two vertical buntings in pink and orange. It stands out!
The card is made in California. It comes with a orange envelope that matches the card's design.
This month, Nicely Noted has put together three summer-themed greeting cards – one thank you card, one birthday card, and one "just because" card. All of the designs are fun and colorful and I'm really digging the color scheme and the Retro Miami vibe! They make it even easier for us by sending matching envelopes and stamps. Now, all I have to do is write a message and send it out! I loved the extra inclusion of the flamingo stickers too!
What do you think of this month's cards?