Mud & Bloom is a monthly subscription that sends out nature crafts and gardening box for 3 to 8-year-olds. Box costs start at £7.95 inclusive of shipping when you're in the UK (around $11), and shipping for non-UK orders will be added at the checkout. Each box includes everything you need for two seasonal activities: one gardening and one nature craft – along with instructions, quizzes, and games aimed at teaching children about the seasons, plants, insects, birds, soil and rainfall. Activities have been created by qualified teachers and they support the national curriculum with influence from Forest School, Steiner and Montessori education.
DEAL: Get 10% off on your first box. Use coupon code HELLO.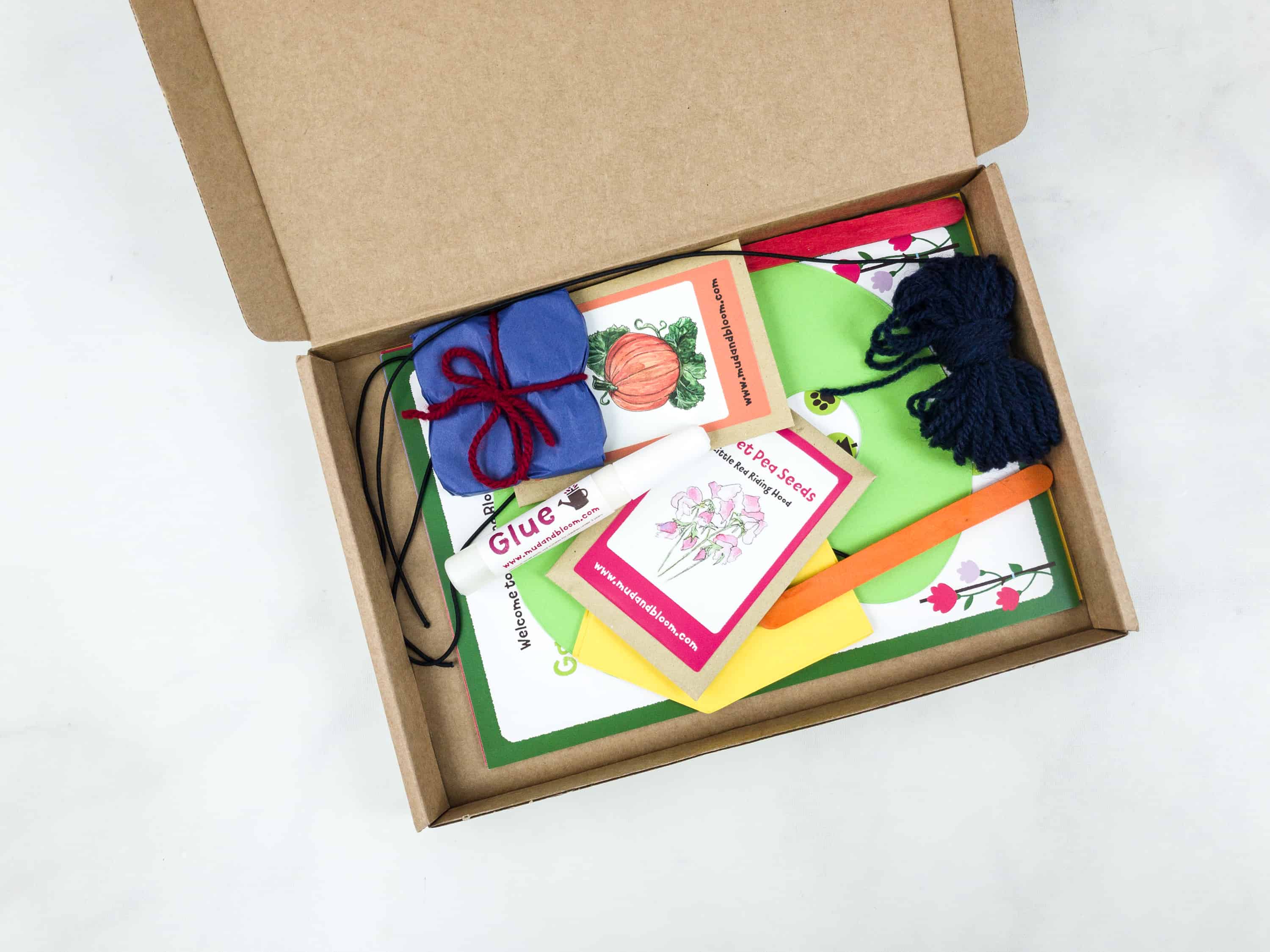 The contents of the box look crafty! The kids are excited to rummage the contents of this box!
Everything in my box!
Here's a welcome card from Mud & Bloom.
At the back of the card, they listed some Nature News under three categories: Plants, Animal and Insects, and Birds!
For the first activity, the kids are doing a petal and leaf crown and mask. The box provided some of the materials needed except for nature finds like flowers, leaves, and feathers, so the kids need to take a walk outside to be able to decorate the mask.
There were items wrapped in tissue paper and tied with a string.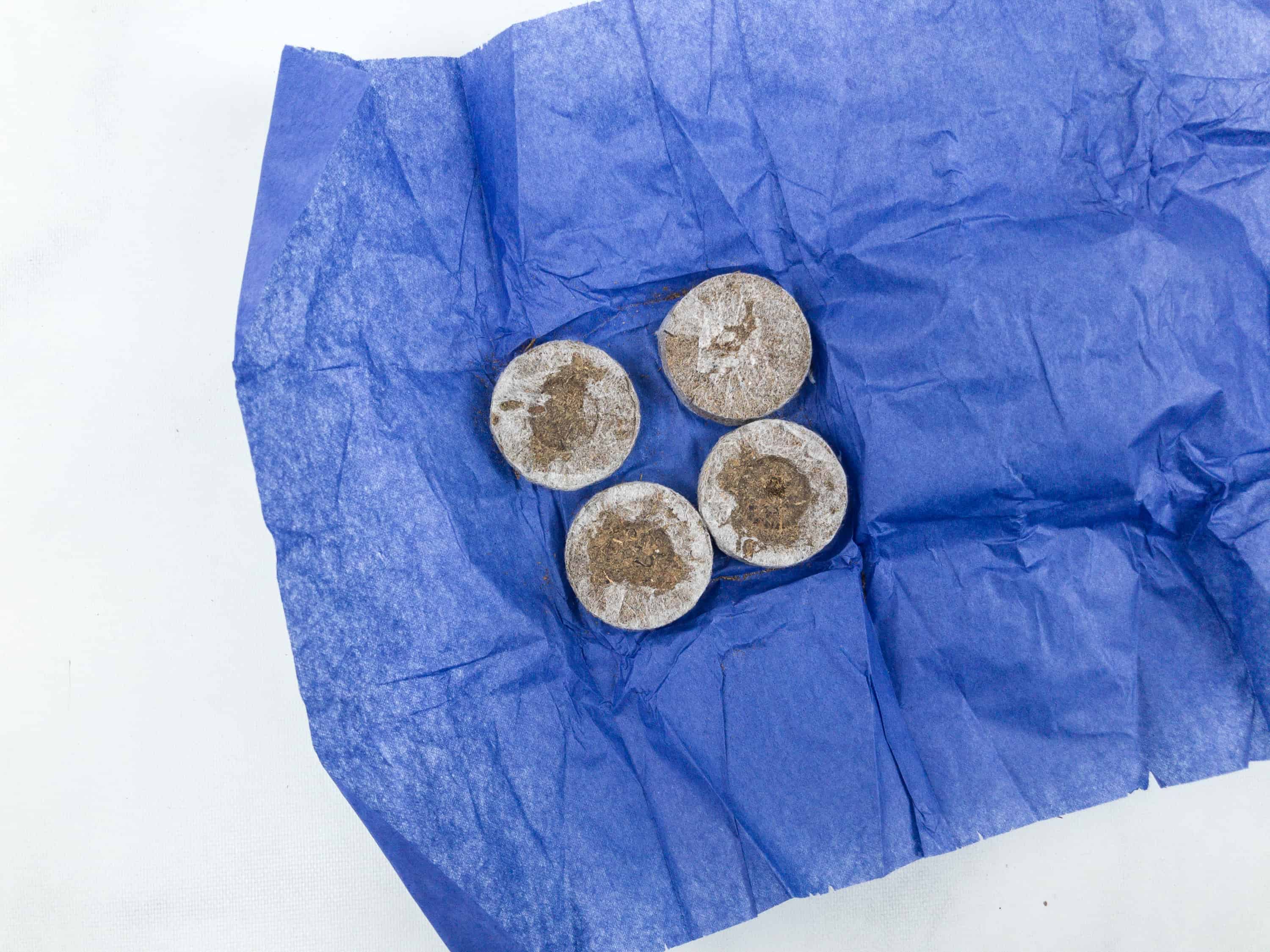 We opened it up and found 4 organic pellets. We'll be needing this for the next activity which is…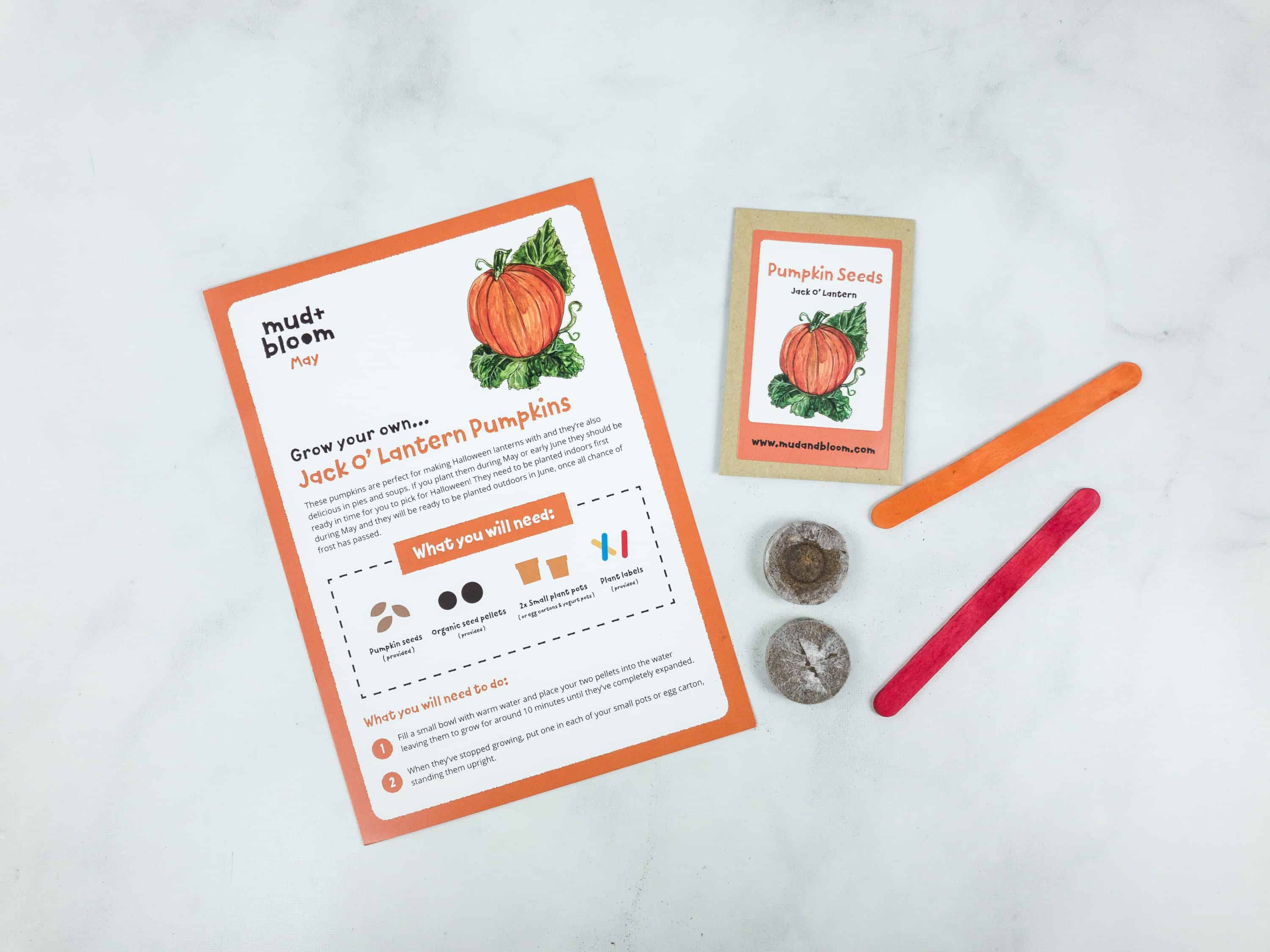 Growing our own pumpkin! All we have to do is find pots to plant them on. An egg carton will also do. According to the card, if we plant them in May or June they'll be ready just in time for Halloween!
The next activity is about making a nature loom. It also requires taking a walk outside to gather items such as flowers, leaves, and grass. If you don't want to change the flowers or leaves very often, I suggest you press them down in a book to preserve them first before making your loom.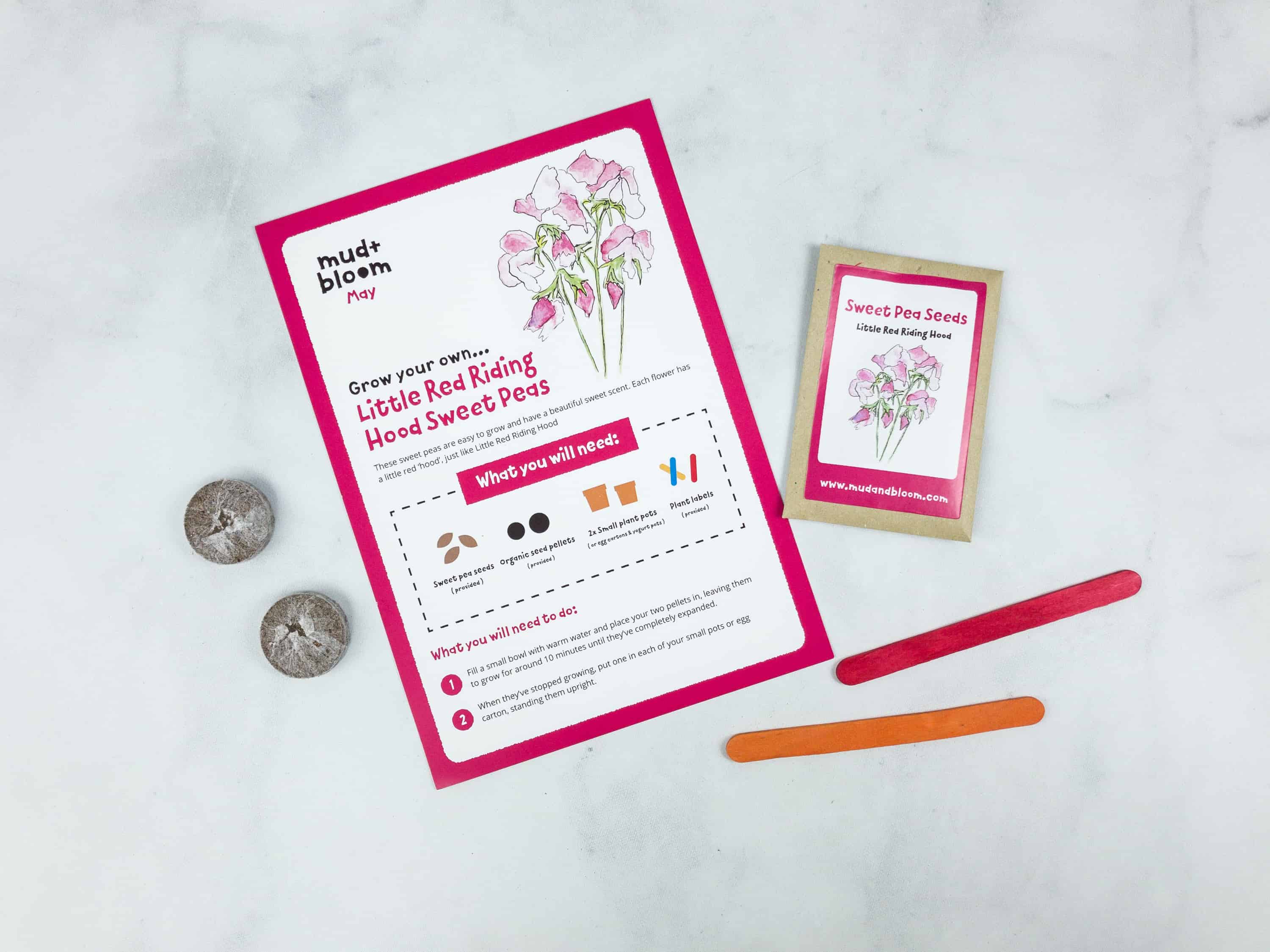 Aside from pumpkins, we'll also try to grow us some sweet peas. We also got the organic pellets from the Pumpkin planting activity, and the rest of the other stuff needed was also provided in the box, except for the pots.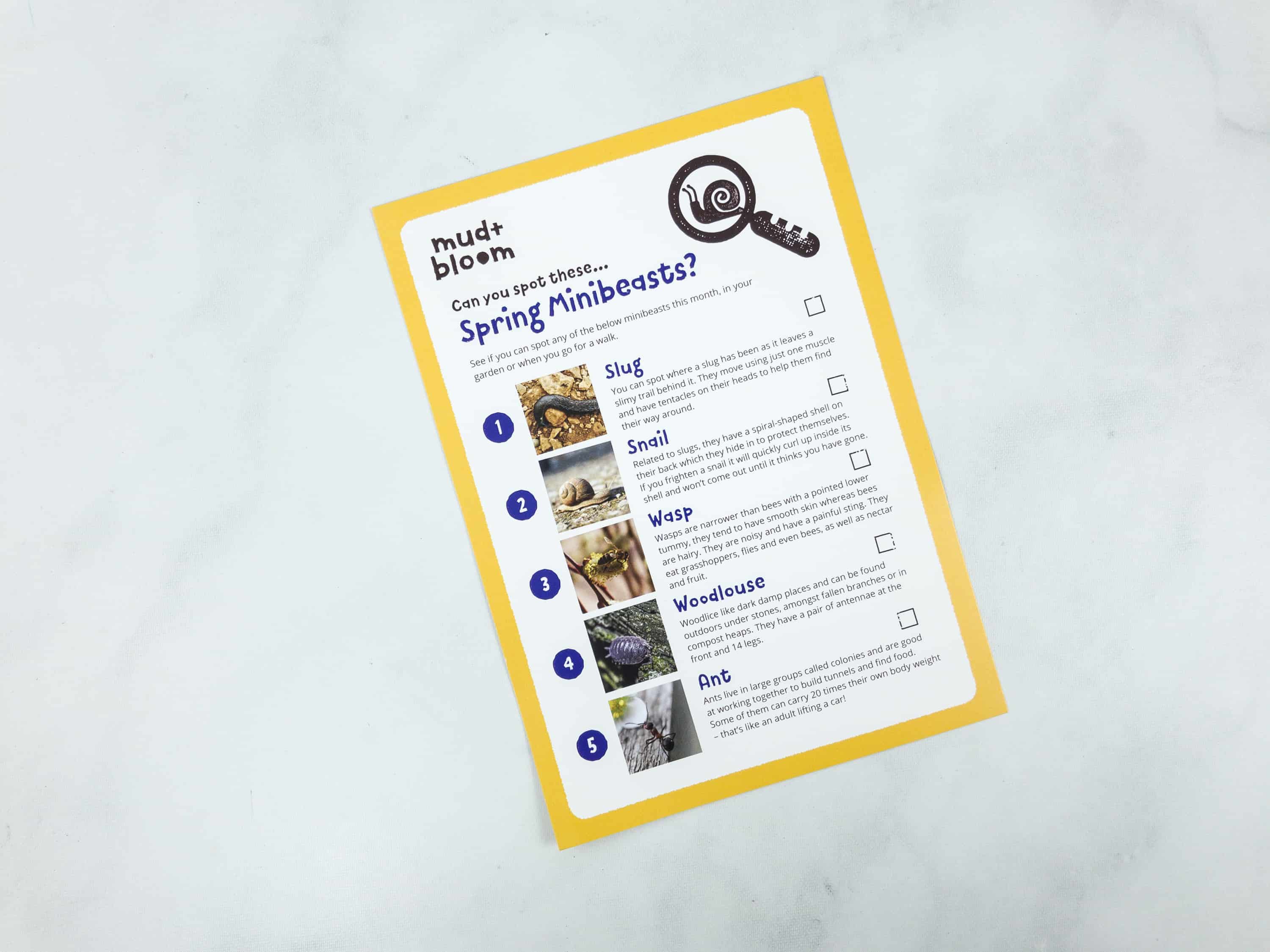 The activities really introduce the kids to the world outside and encourage them to know about nature more. This activity here suggests that they should explore their own gardens or backyards and find out if they can spot the listed insects in this activity and tick them off the list.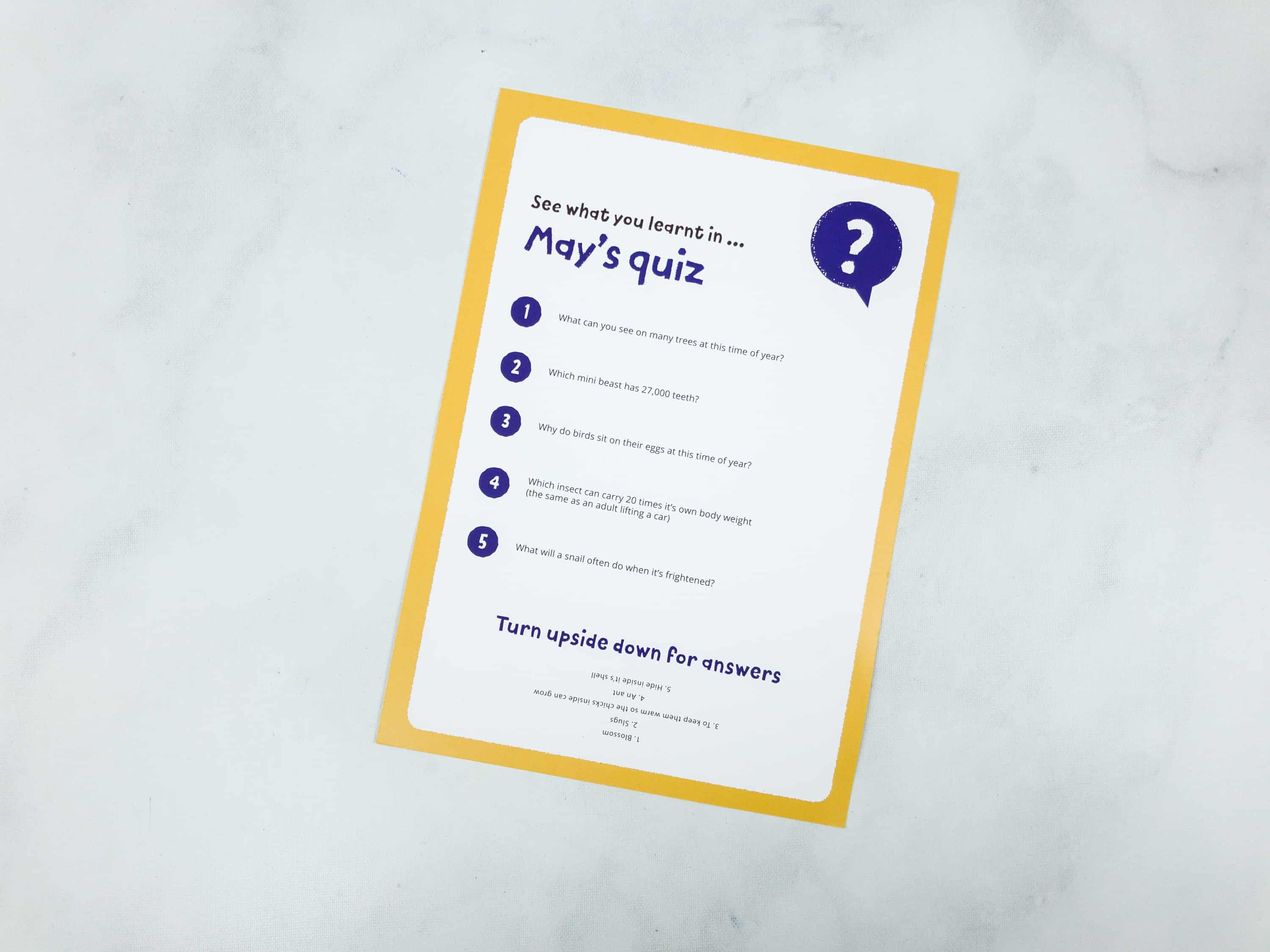 To sum it all up and evaluate if the kids have learned something from the box, you can use this May quiz sheet.
Here are some items that my kids picked up from our yard.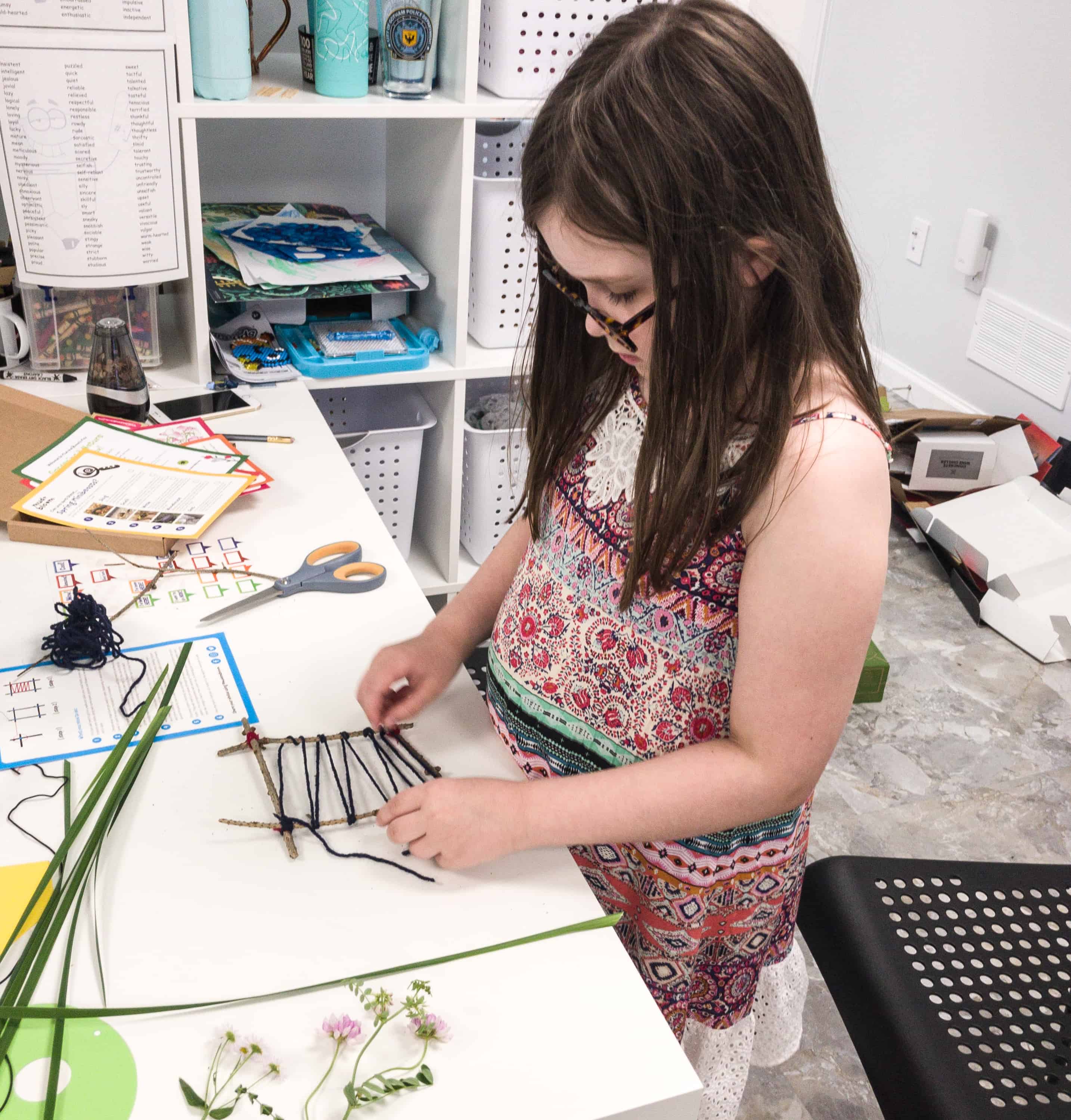 My daughter is ready to make her own nature loom. She started with tying up the strings on twigs…
My son took the mask-making activity. He's glued leaves and flower petals on it.
Meanwhile, my younger son is busy designing the nature crown!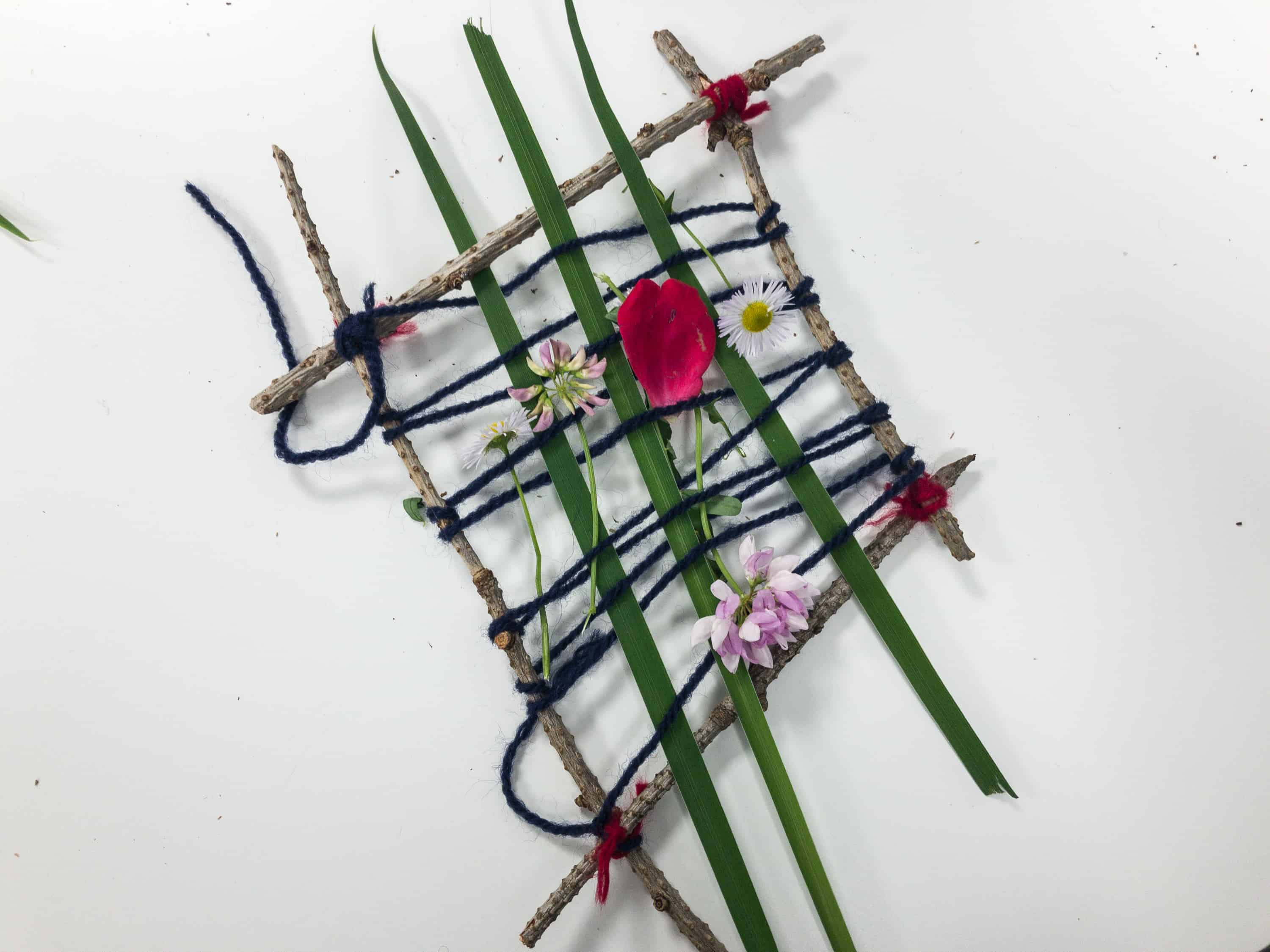 My daughter's nature loom looks lovely. The flowers look adorable!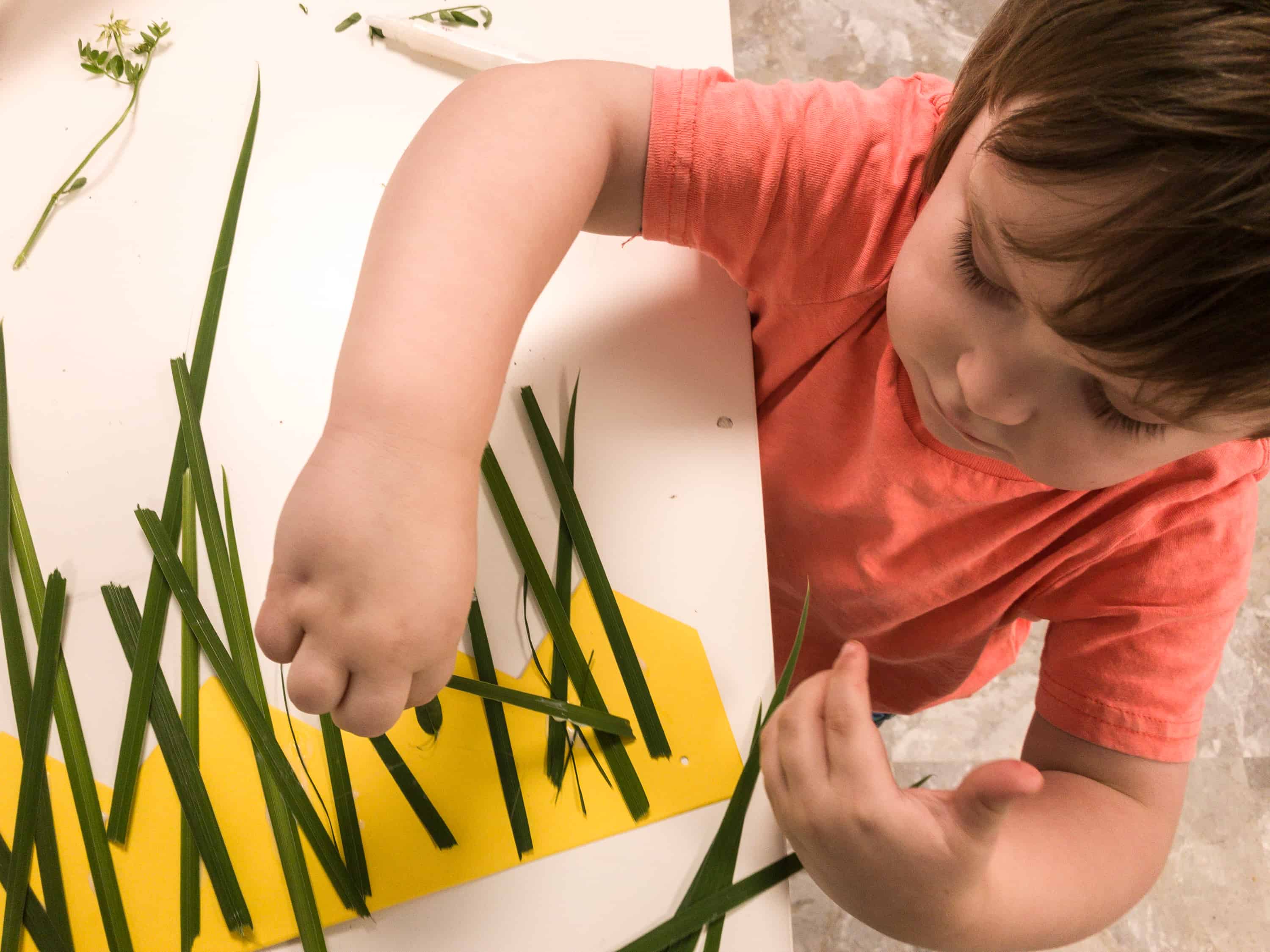 My son's still busy doing the crown, he tries to fit all his finds to make it look like a grassy crown.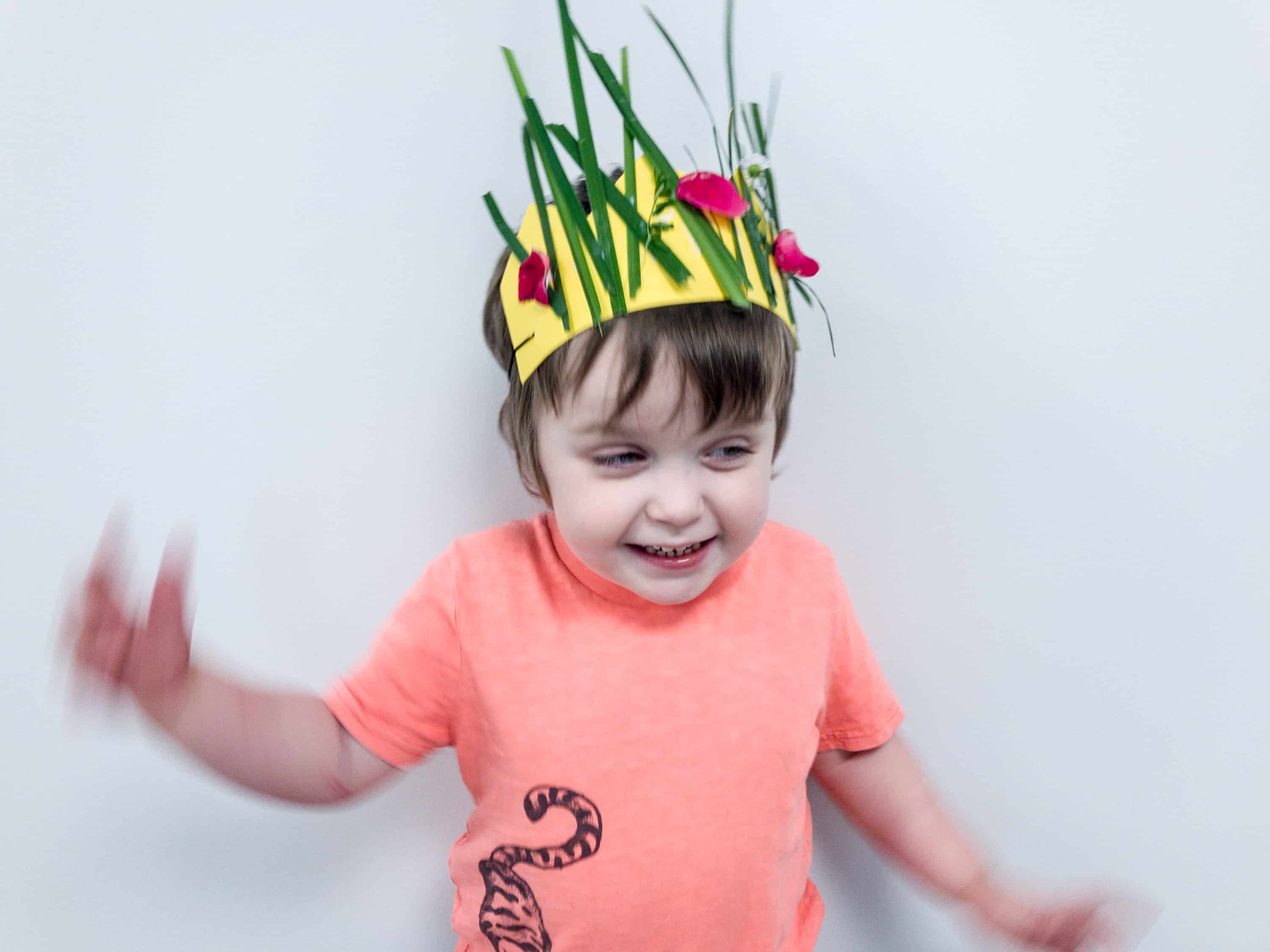 There it is! A cape and a throne is all that's missing! He exclaimed that he's king of the garden!
He was happy and proud of his creation! I loved the Maurice Sendak vibe!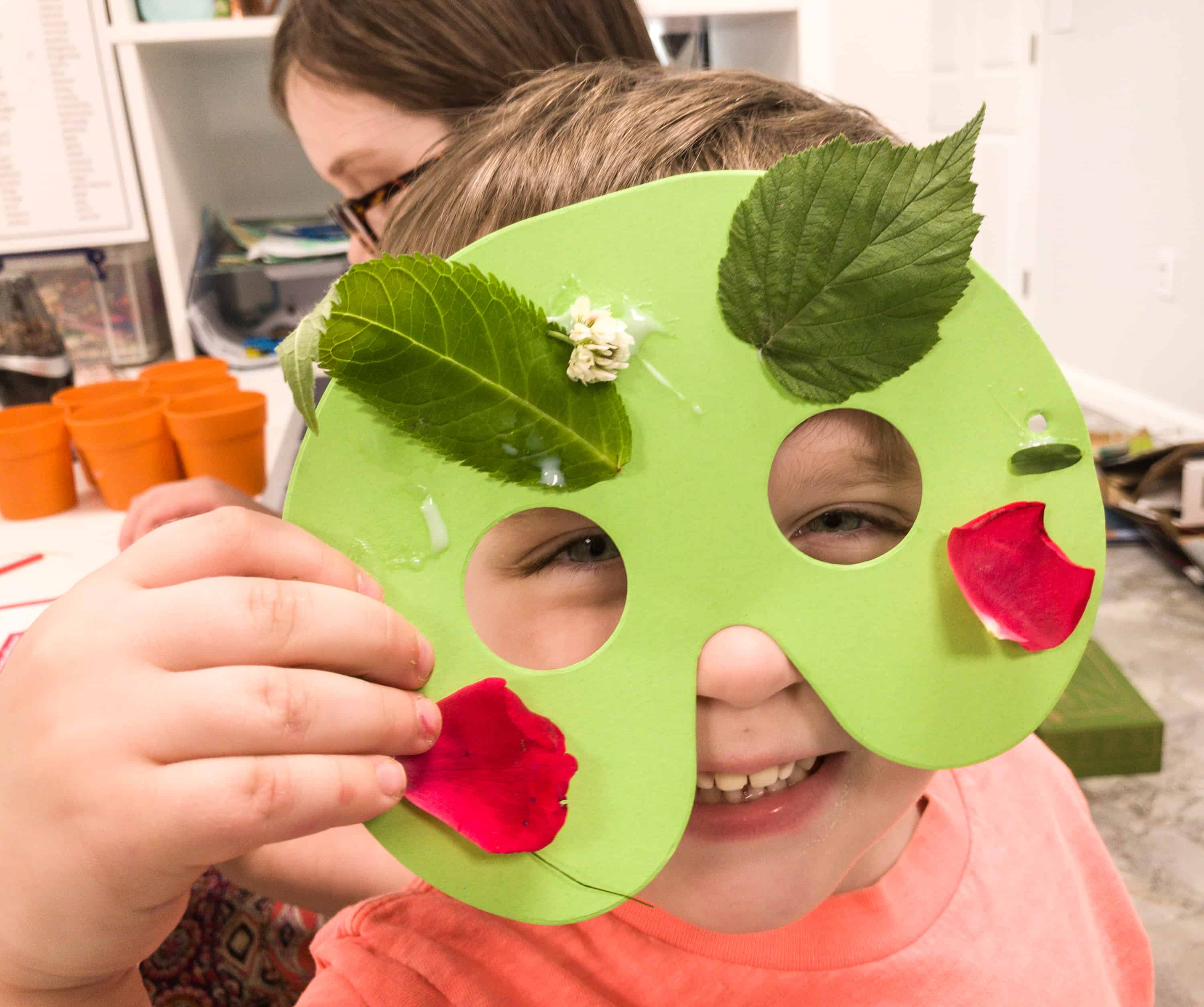 It's time to try the mask!

Of course, we also planted the pumpkin and sweet peas in their respective pots.
Here's all the finished products from this wonderful box! What we just need to do is to wait for the pumpkin and the sweet peas to grow!
Mud & Bloom box inspires and encourages kids to explore the world outside and learn about many things that nature can share with us. This is a fantastic box that didn't just keep the kids busy, it also shared important knowledge on natural wonders that they can use in the near future. All the activities are good for a range of ages, the instructions were simply laid out and can be easily followed, and most of all, they're lots of fun! I recommend this box for all families, especially those that want to incorporate more nature into their daily wonderings.
Did you like our Mud & Bloom box?