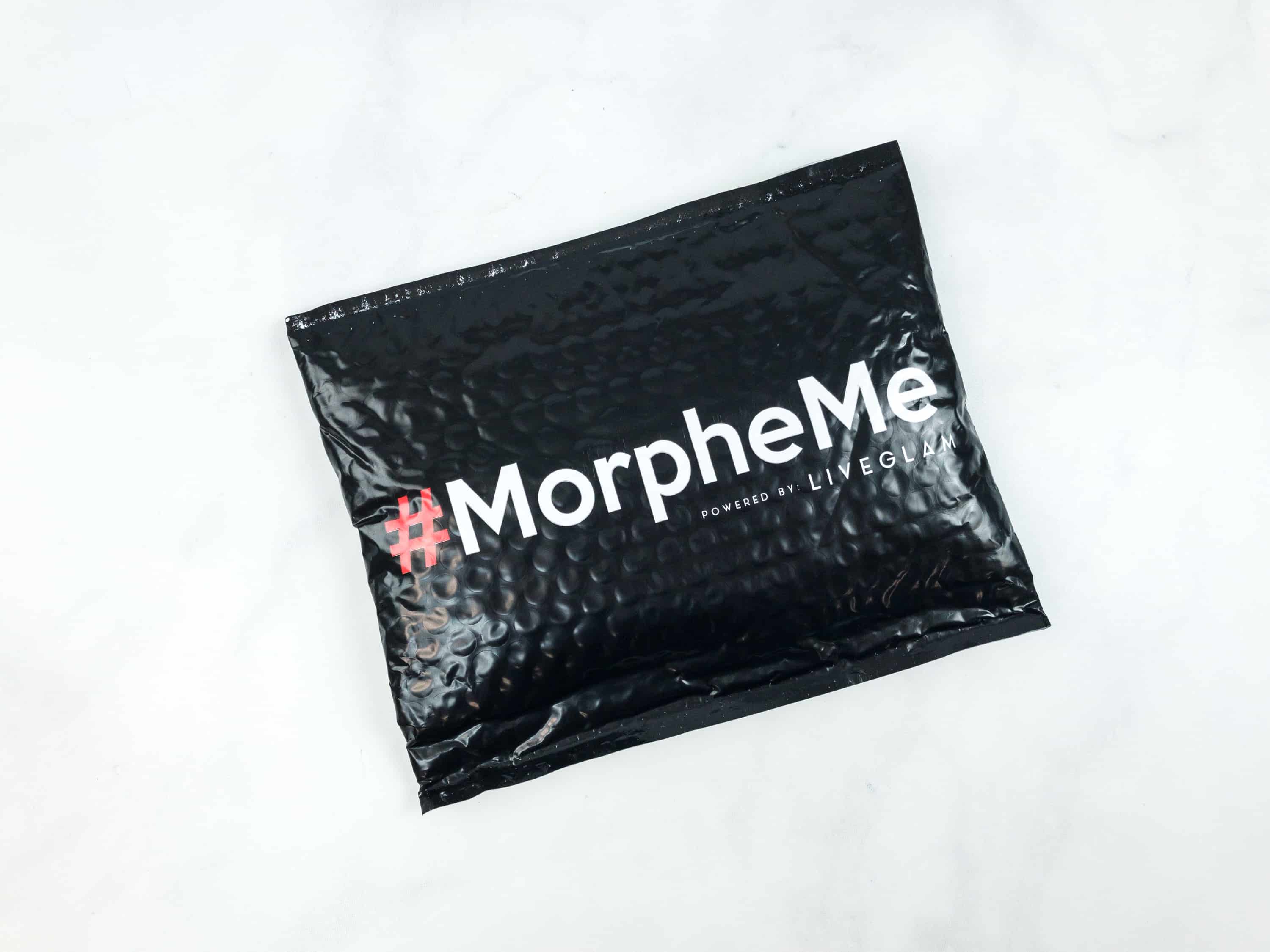 MorpheMe is a monthly makeup brush subscription that promises at least $30 worth of Morphe brushes each month for only $19.99. This is a great way to quickly build up your brush collection! You can sign up for a 1, 6, or 12-month subscription and all subscriptions automatically renew until you cancel.
The brushes arrive in a padded mailer. MorpheMe sends 3-7 brushes per month and they state that the total value will be at least $30.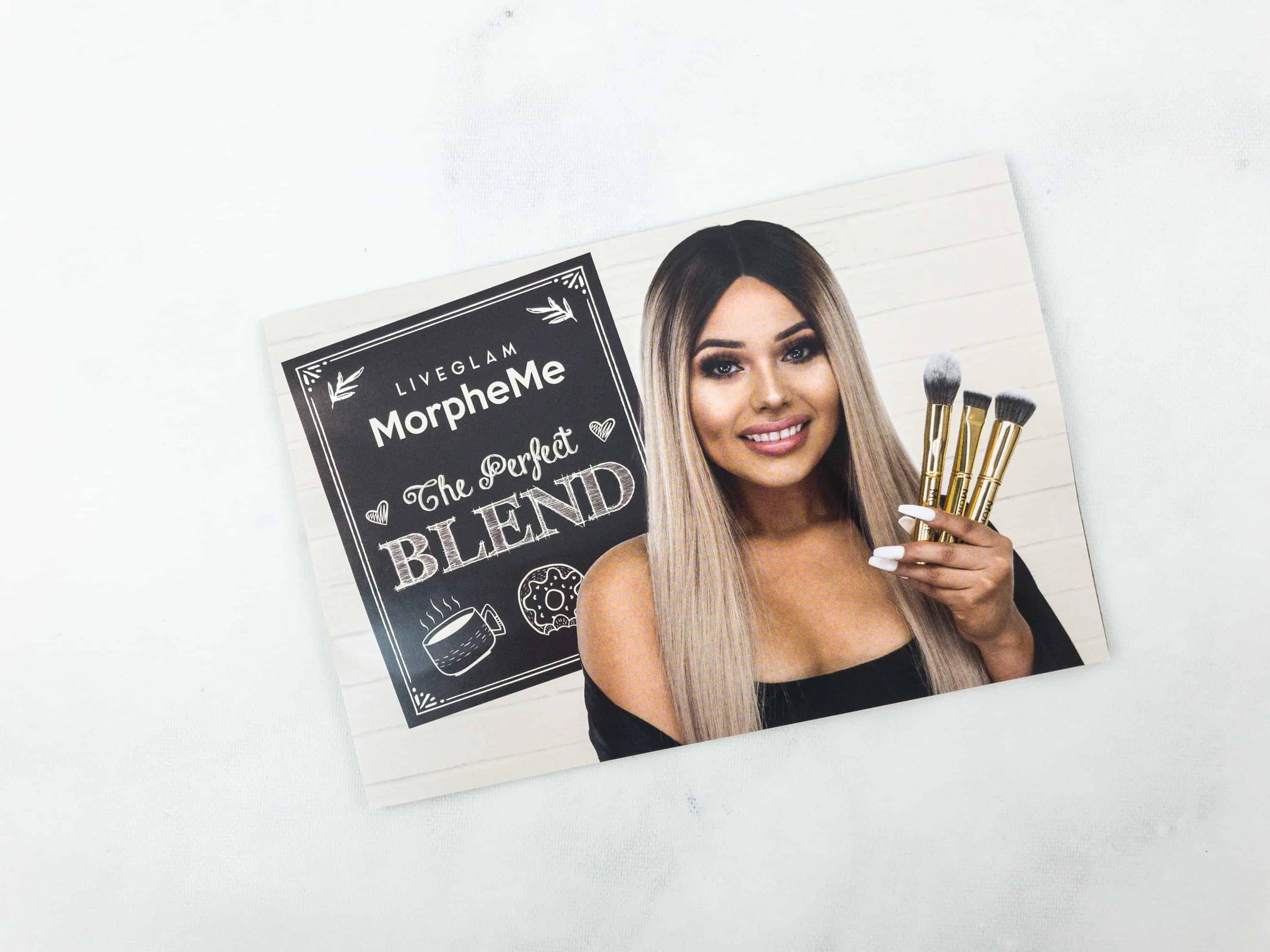 This month's theme is The Perfect Blend.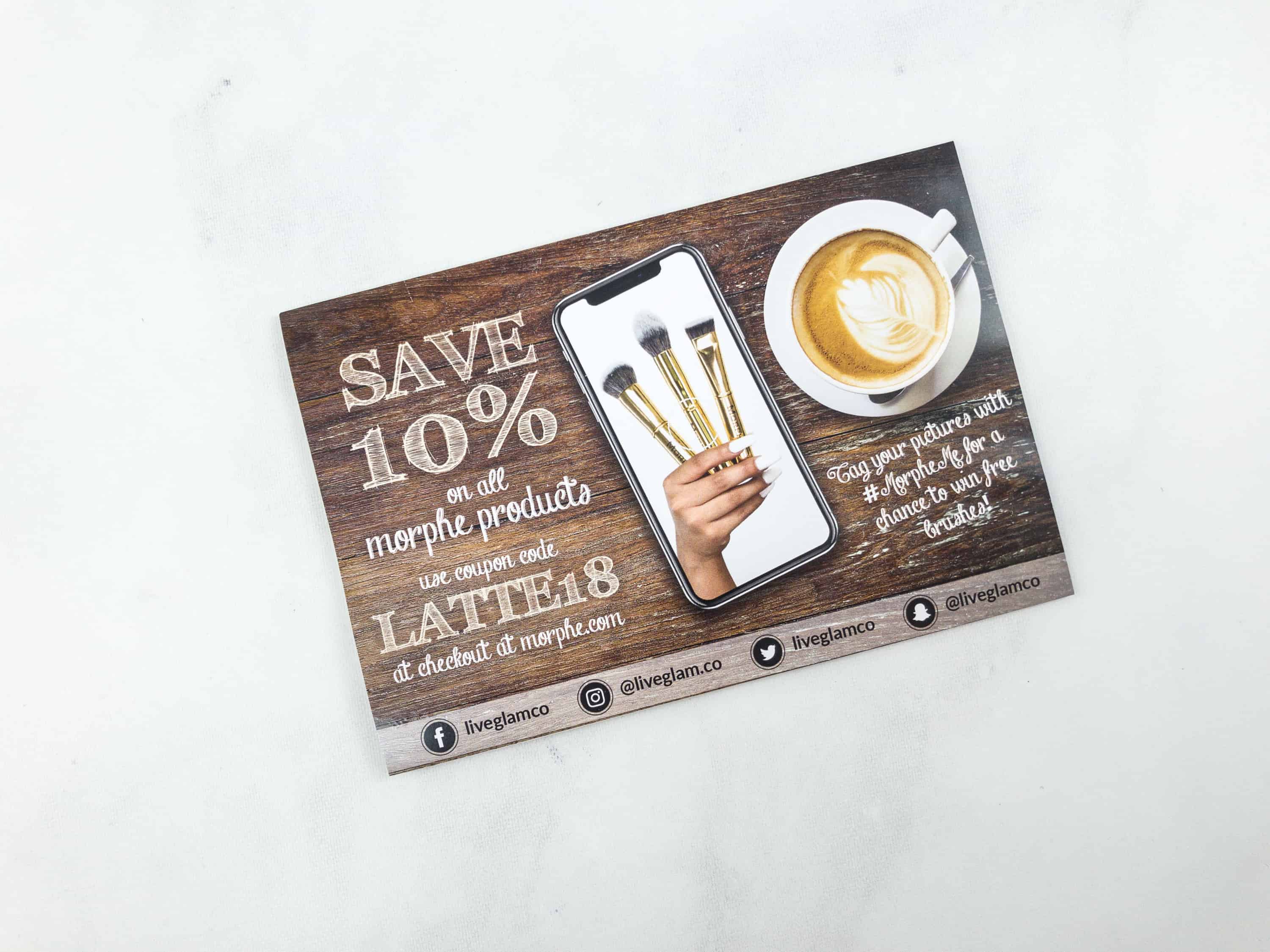 DEAL: Use this link to get a free brush with any MorpheMe subscription plan. You'll also save $10 on a 6-month plan or get a free month ($20) with an annual subscription!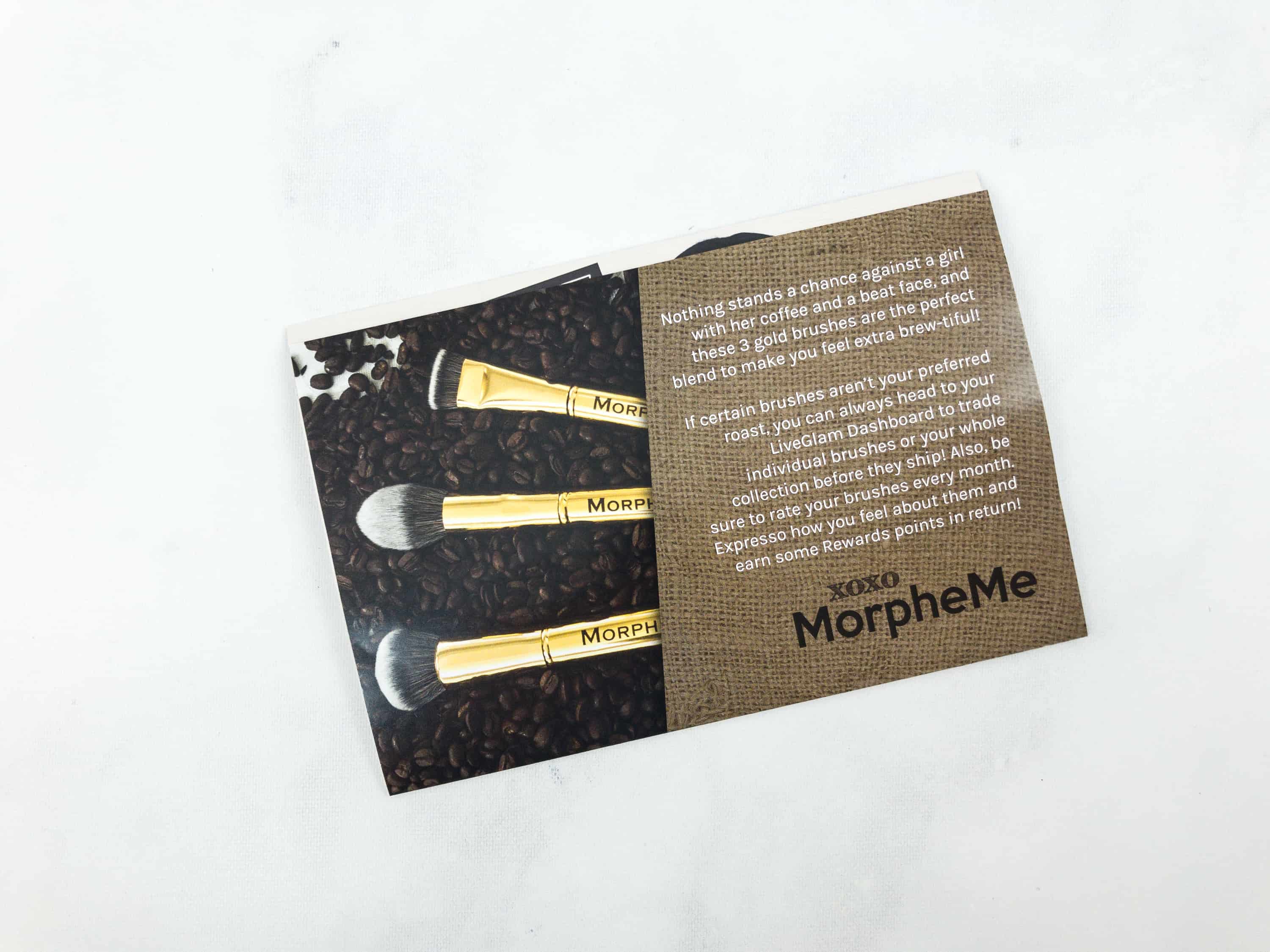 There's also a short message from MorpheMe. They offer a rewards program and you can exchange your points for extra brushes, makeup, etc.
The product info card is a fold-out brochure.
The flyer showed which brushes were in this shipment and featured a hint about using them but you have to go to their website for the full details. LiveGlam also puts out a monthly video that shows different ways you can use your monthly brushes. They are really good at demonstrating that each brush can have multiple uses.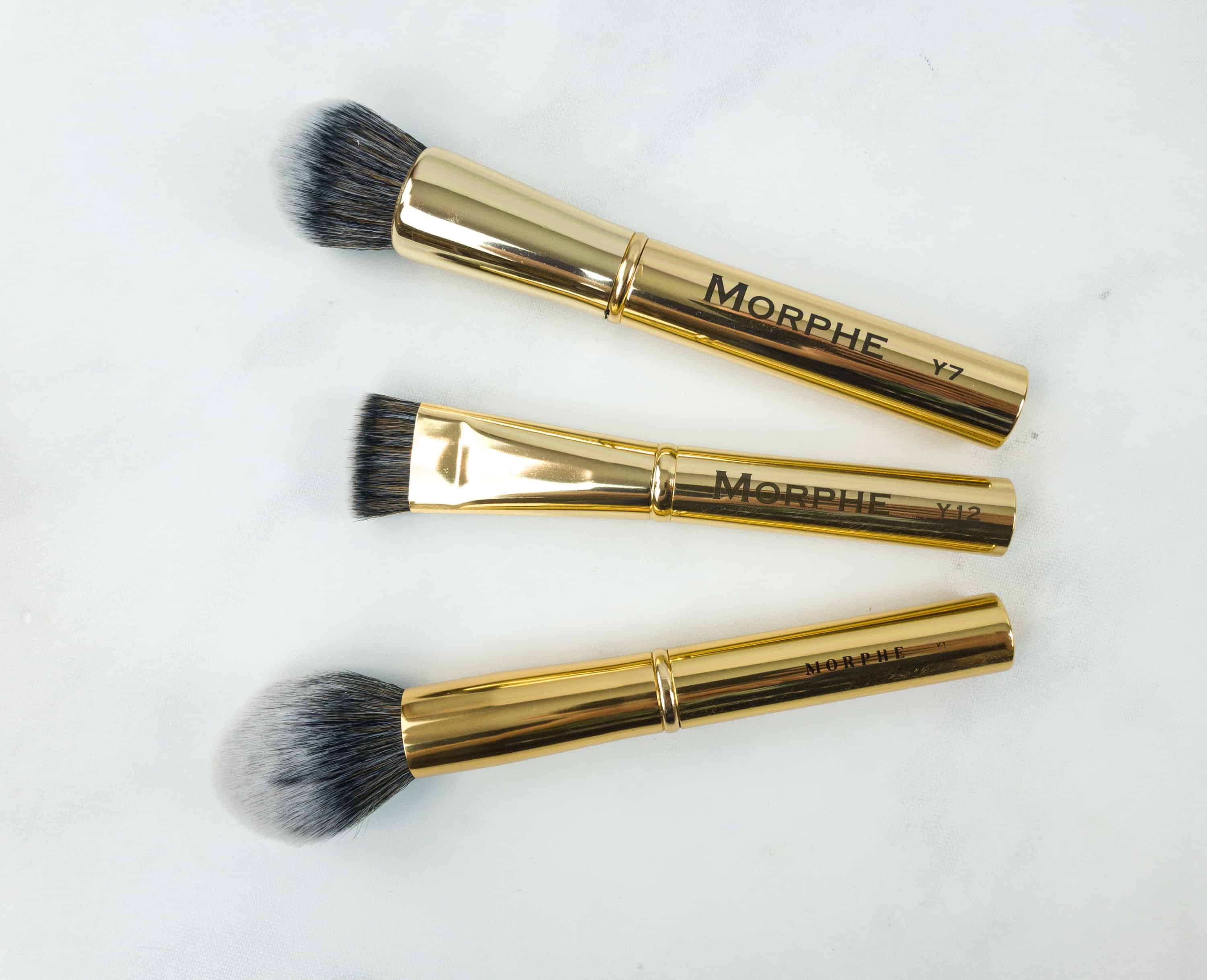 All three brushes from June 2018 MorpheMe!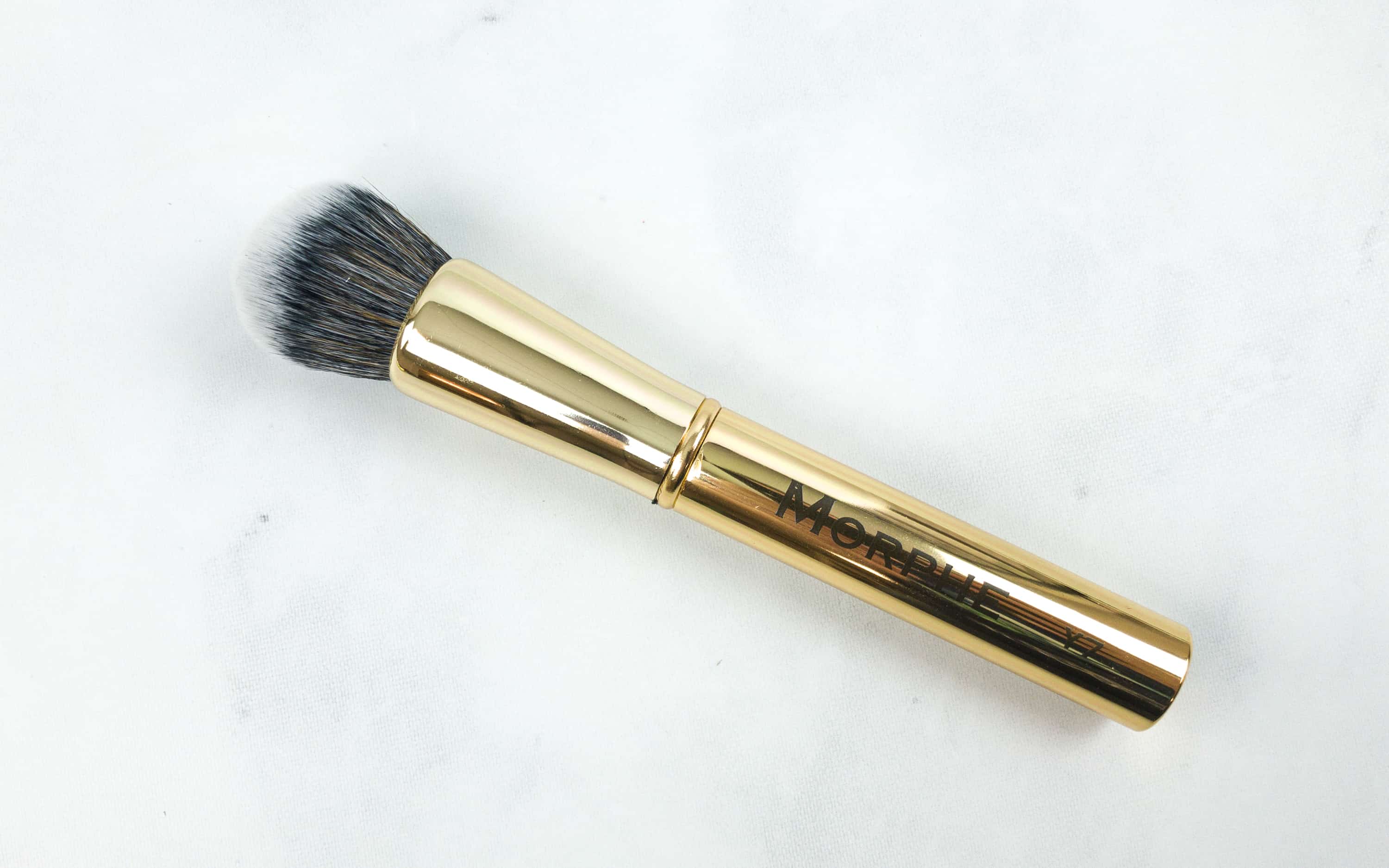 Y7 Round Buffer Brush. It is a rounded kabuki-style brush that buffs in base products while fitting into the curves of the face. It can be used for liquid, mineral, or even powder foundations.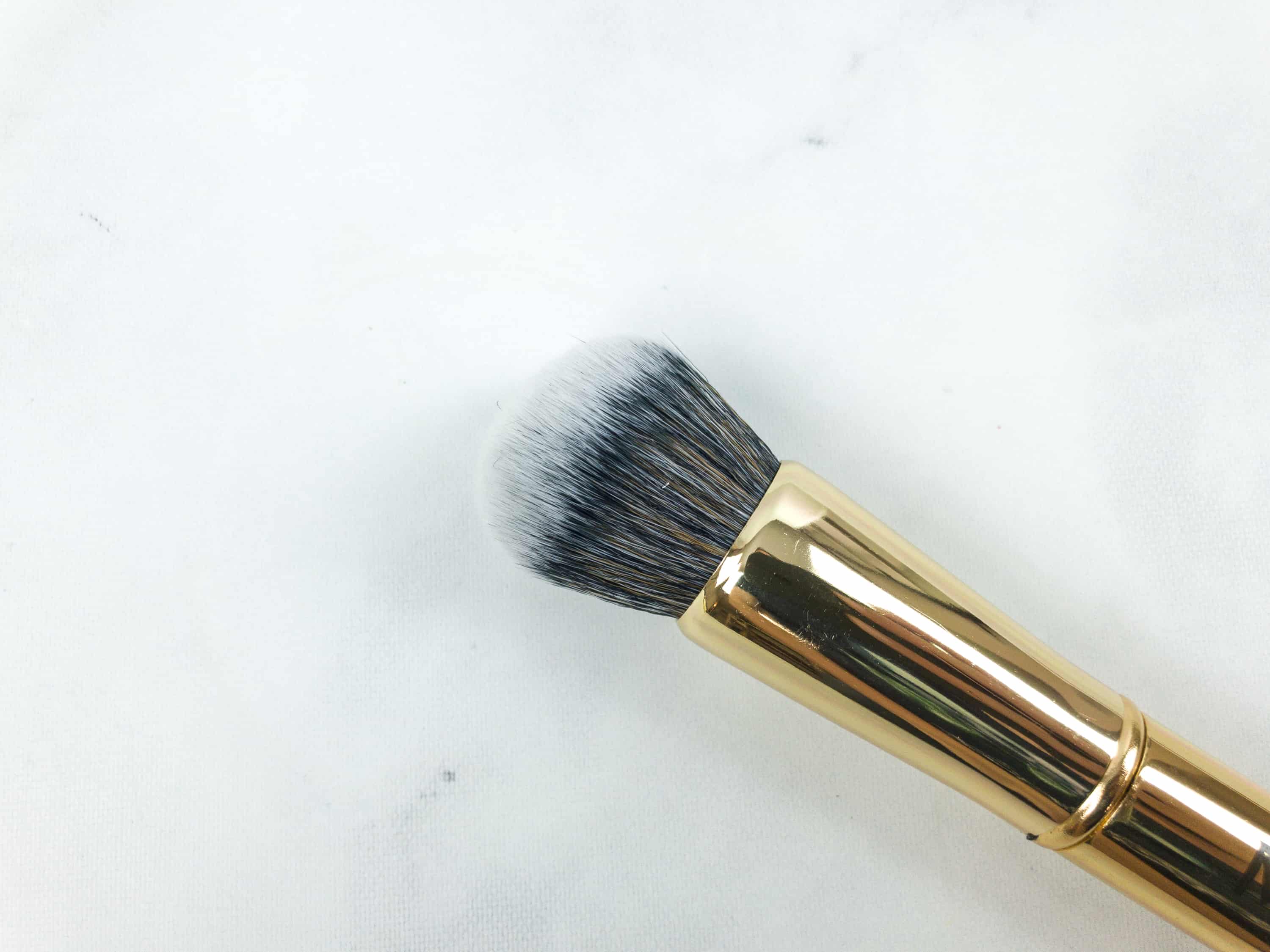 It has synthetic bristles that measure 1 1/4 inches. The brush's full length is 6 3/4 inches. The handle looks shiny and elegant too.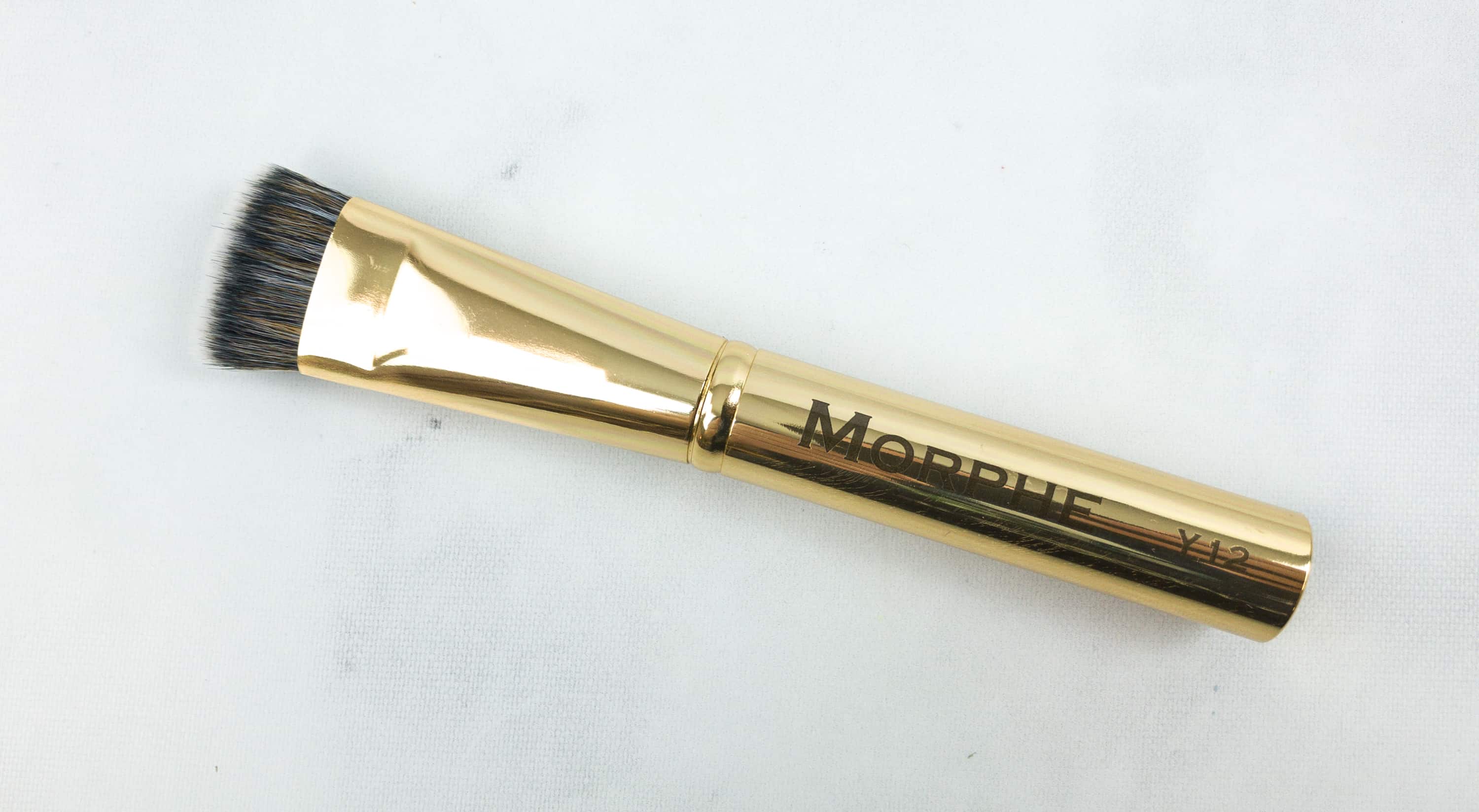 Y12 Pro Flat Contour Brush. Contouring is a breeze with this synthetic-bristled flat brush.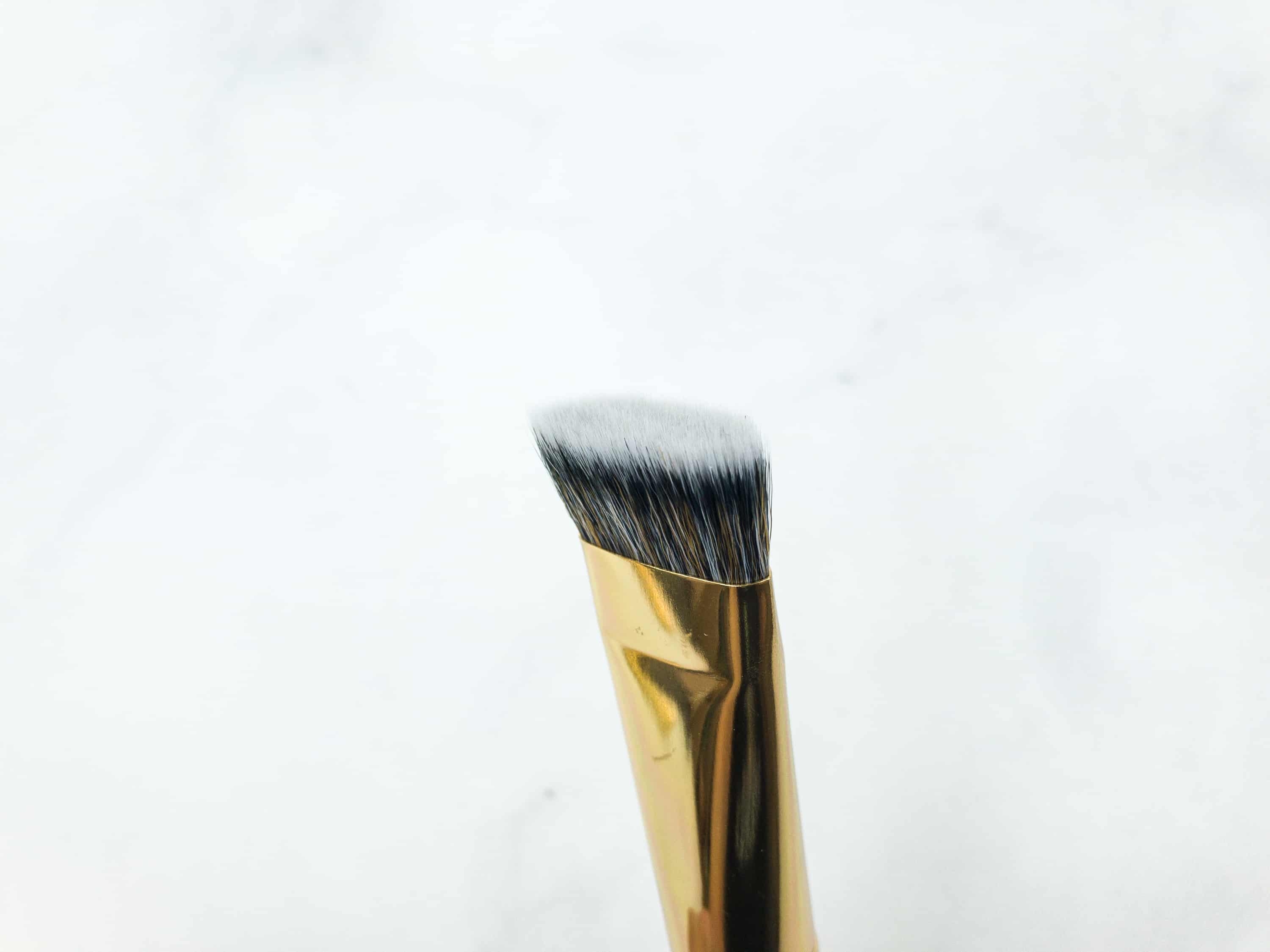 This dense, flat brush has a flat tip for a precise, chiseled contour.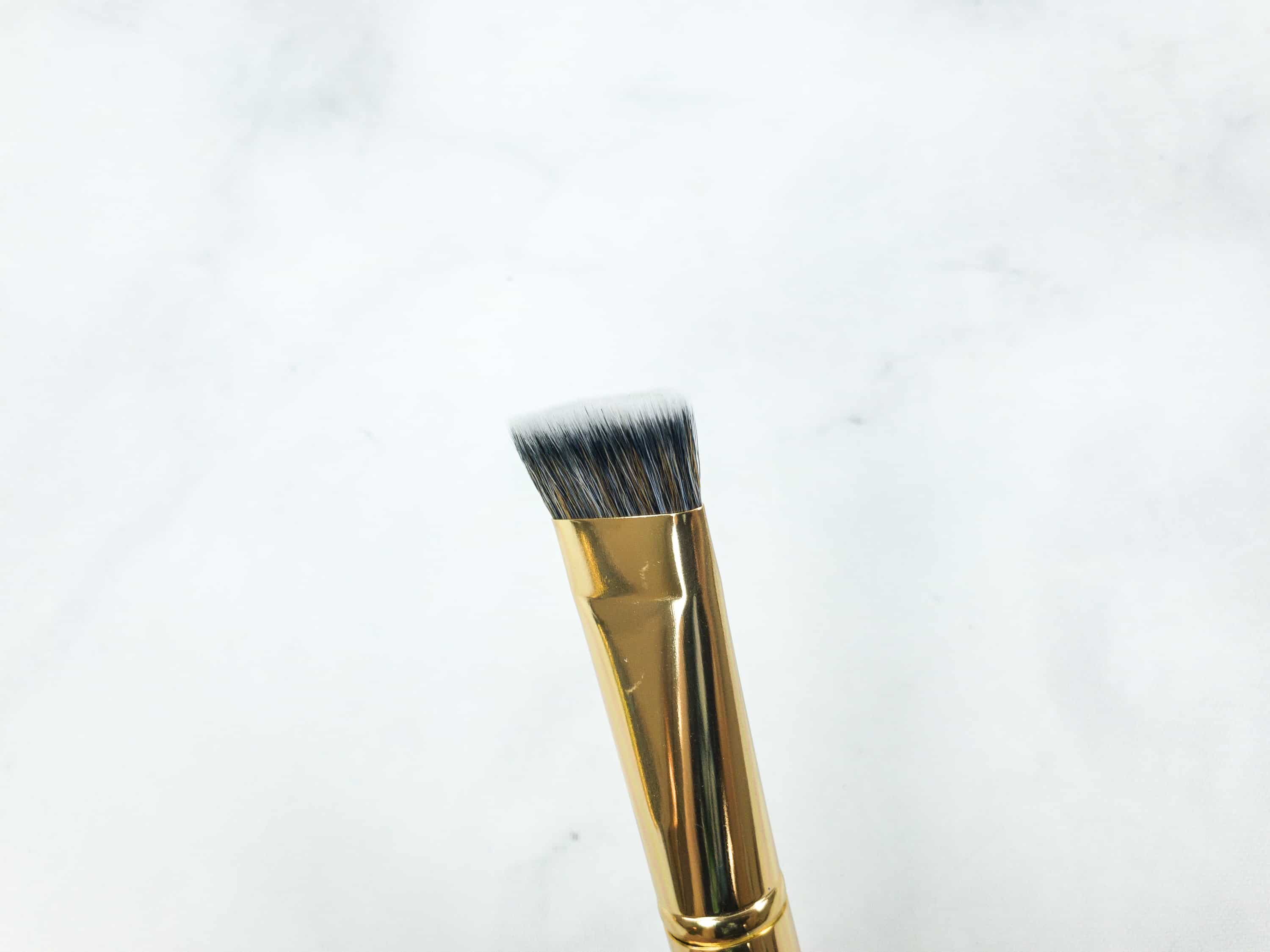 You can use it to buff in cream contour products or to stamp in powder. You can also use it to clean up contour lines.
Y1 Precision Pointed Powder Brush. I like multi-tasking brushes like this! It's made of soft bristles to disperse product and leave an airbrushed finish. 
The fluffy pointed and defined tip applies blush, bronzer, and powder precisely to areas where they should be. It can also be used to sweep over a broader area on your face.
It's another batch of versatile brushes from MorpheMe! They all look elegant and I really appreciate the label on each of the brush handles for easier recognition. The bristles are soft and they really help out in applying products with precision. It's just $19.99 per month, but the value of the items they send always exceed that!
What do you think of MorpheMe brushes? Let me know in the comments!