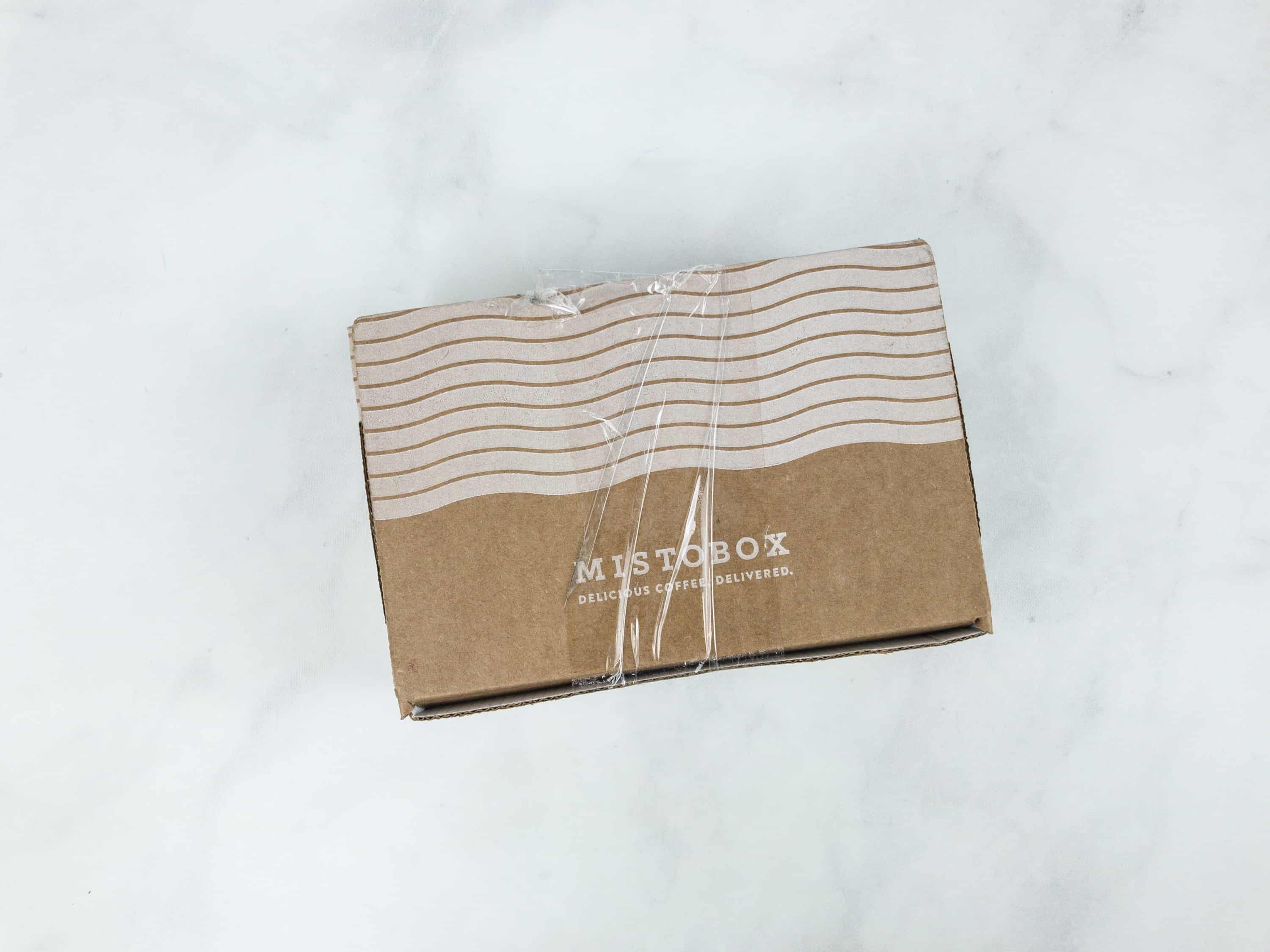 MistoBox delivers hand-selected coffees from unique artisan coffee roasters across the country. Each box contains a 12-ounce bag of whole bean coffee. Upon sign-up, you will need to answer a short quiz so that your subscription can be customized to your preferences. It also ships on your preferred schedule.
DEAL: Save $10 on your first box. Use coupon code V7PP.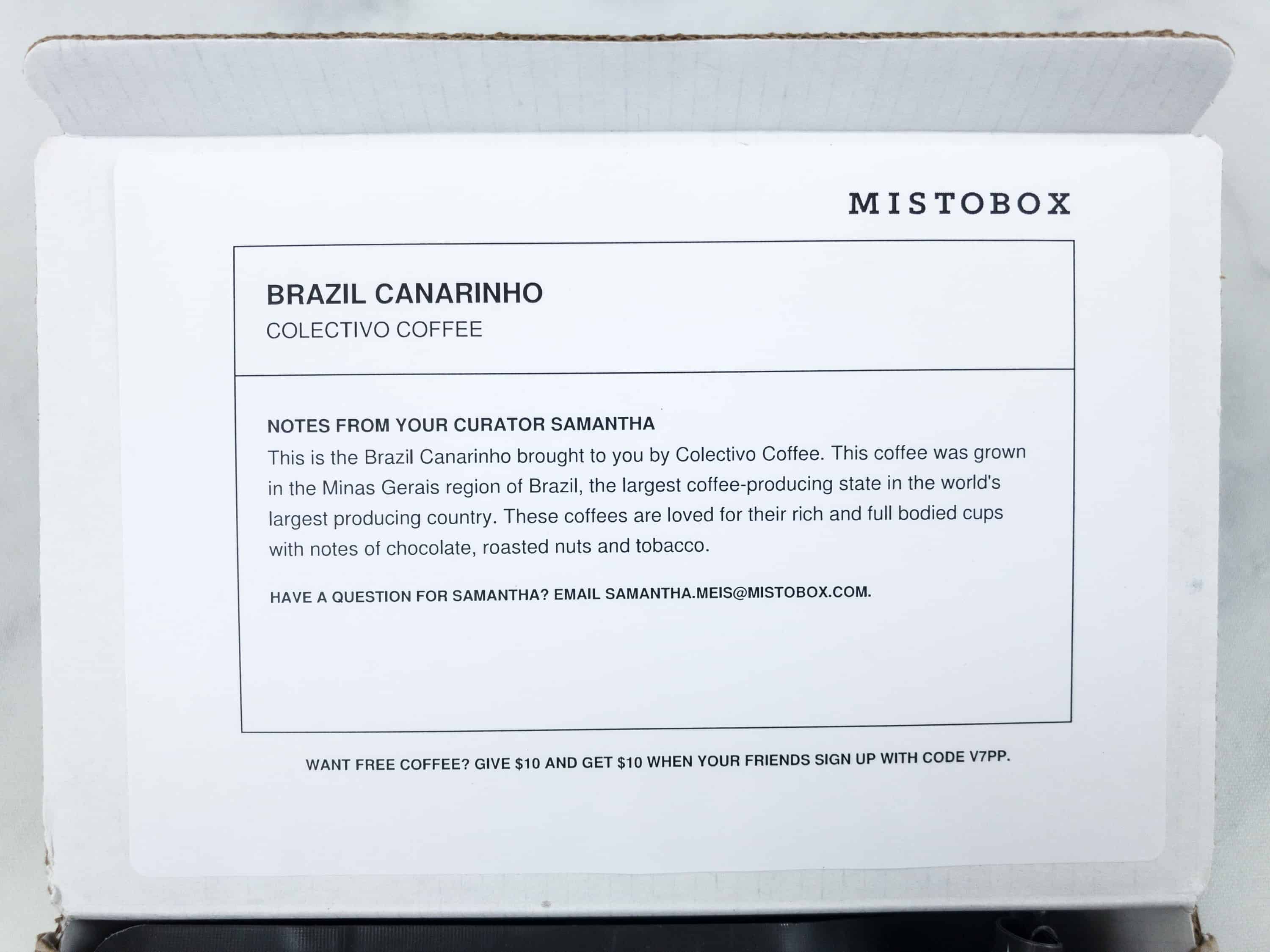 A note from the curator is printed behind the box's cover! I like this format — you get a little info about the origin of the coffee and what flavors to look for in your cup, but you aren't bombarded with cards, stickers, or promotions.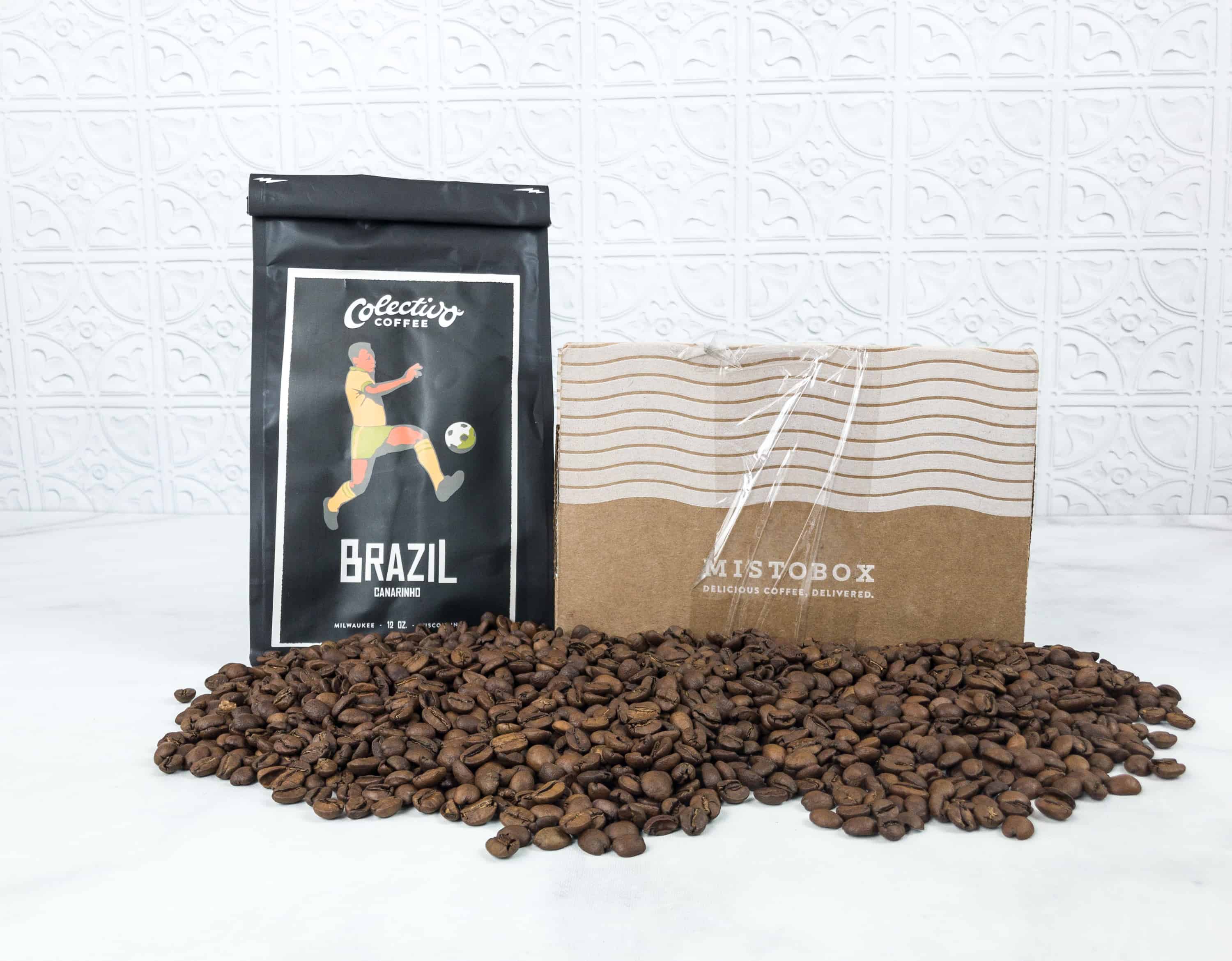 Colectivo Coffee Brazil Canarinho ($20) This aromatic coffee was grown in one of the largest coffee-producing states in the world, Minas Gerais, Brazil. The coffee arrives in the roaster's original packaging, so you get a sense of the personality of the folks preparing your beans.
The coffee packaging features Canarinho, the Brazilian men's national soccer team, which happens to have the same name as the coffee!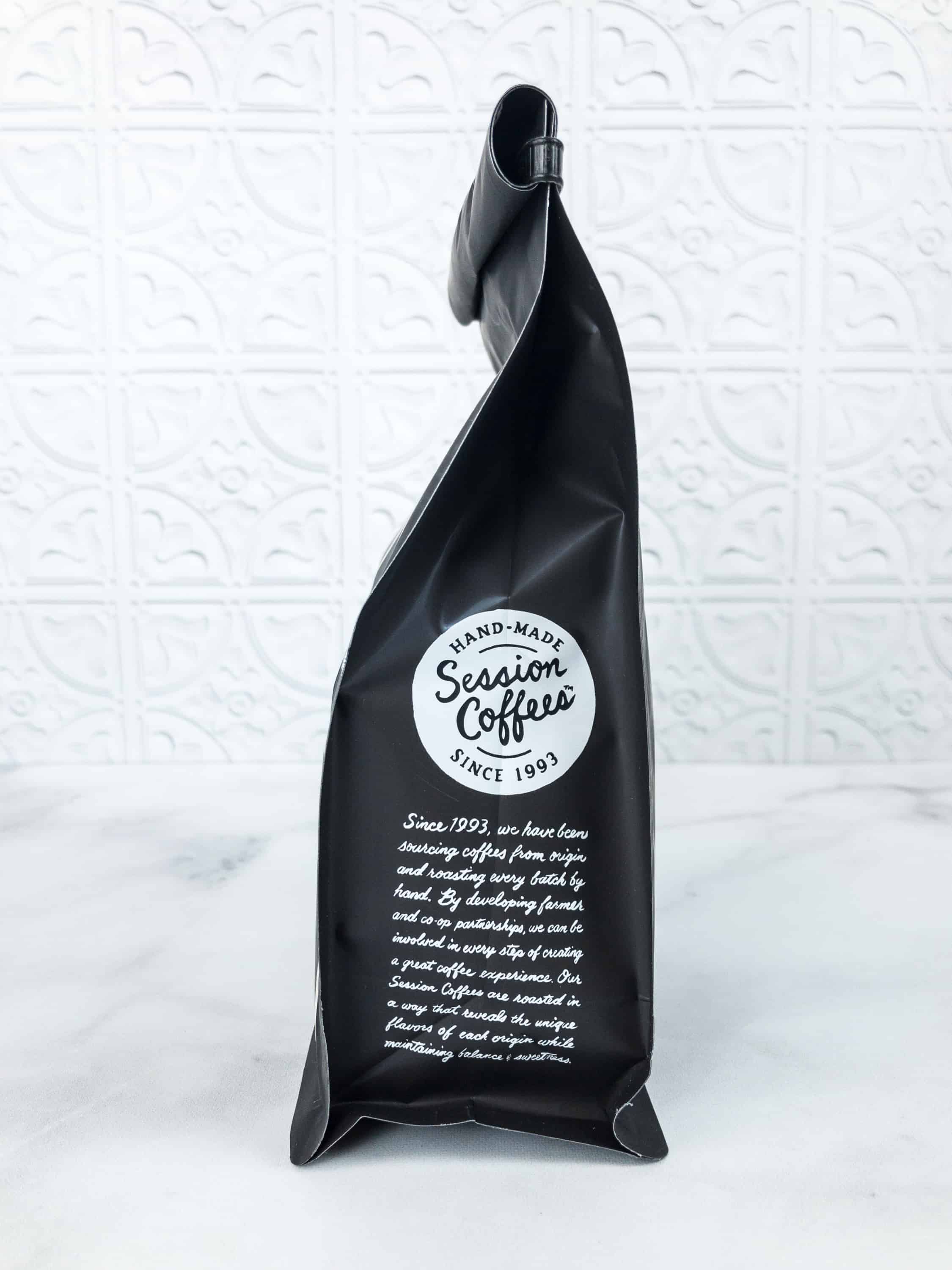 On the left side of the packaging is a brief history of Session Coffee.
We are independently owned and roast our award winning coffees on a pair of vintage Probats in Milwaukee's Riverwest neighborhood. Stop by our Humboldt Boulevard cafe, grab a seat at the bar, and watch our roasters at work!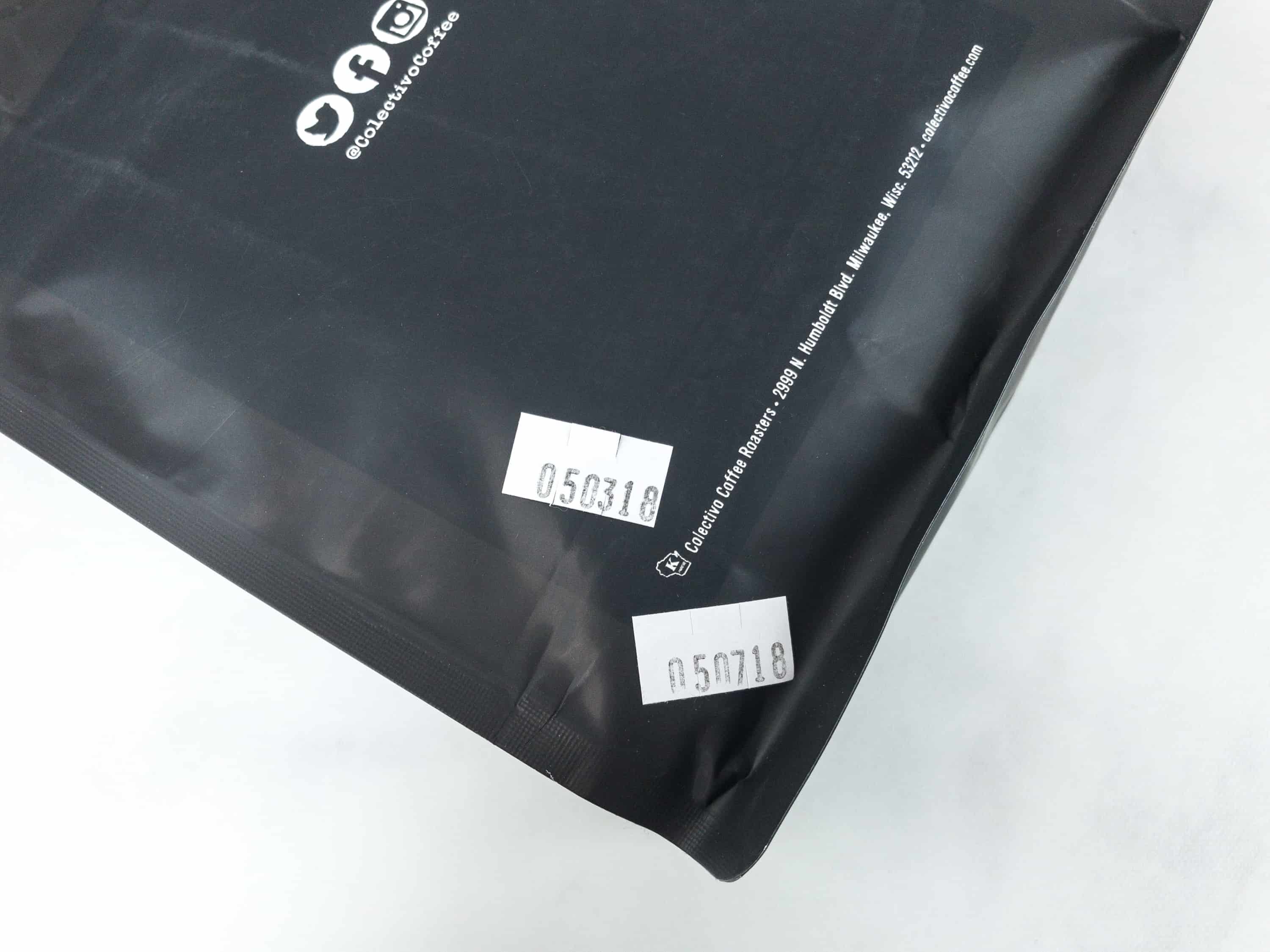 Our bag had two date stamps. Usually, this denotes the roast date of the coffee, but I'm not sure what to make of the second date. Perhaps they pre-dated a bag that wasn't used until a later batch, or the sticker fell off another bag, or they each represent a different process (eg, roast and ship dates).
The Canarinho coffee beans produce a very pleasant aroma, and they aren't over roasted.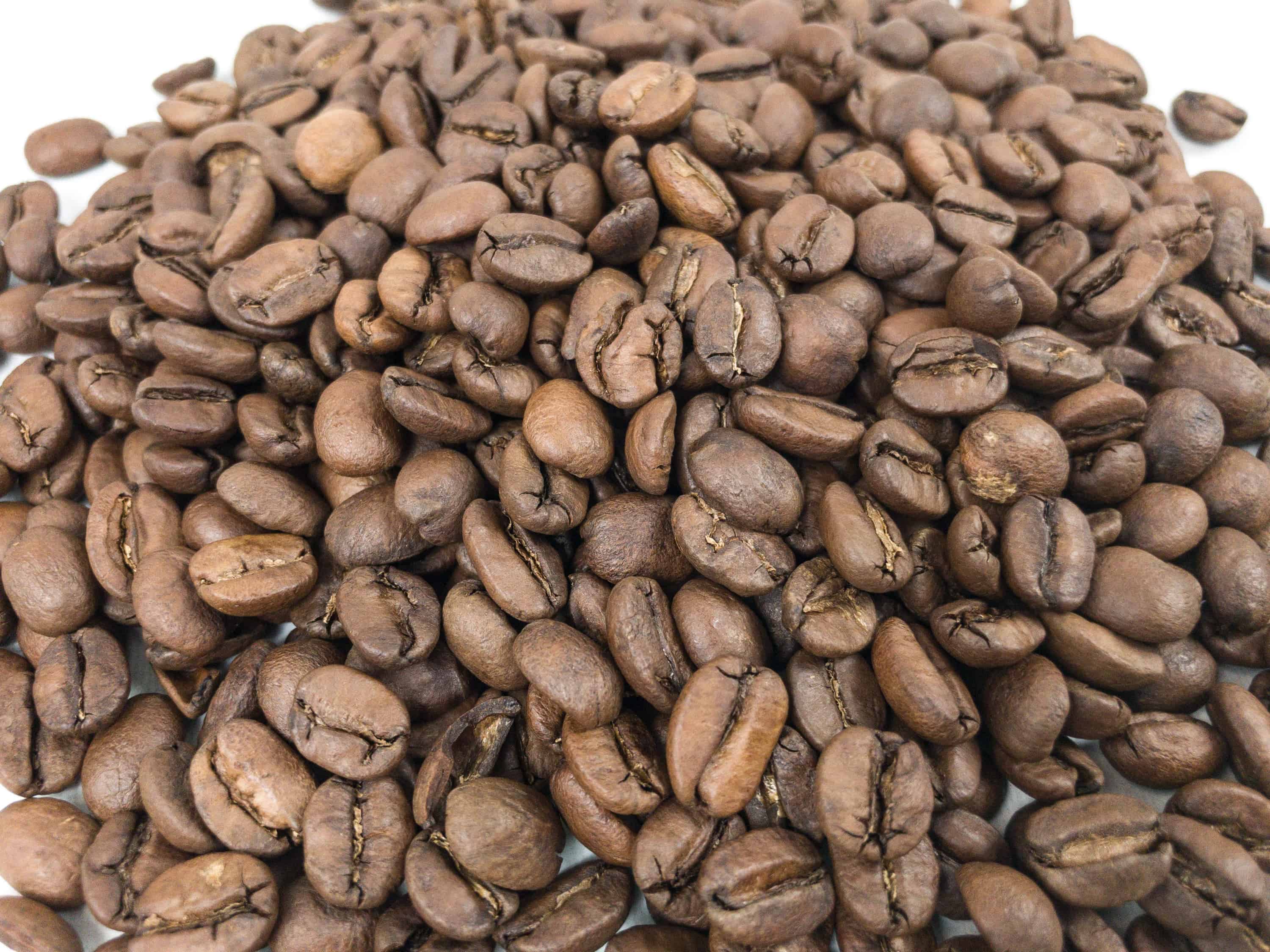 Here's a closer look at the coffee beans. I'm so happy to know that they have a very low acid content!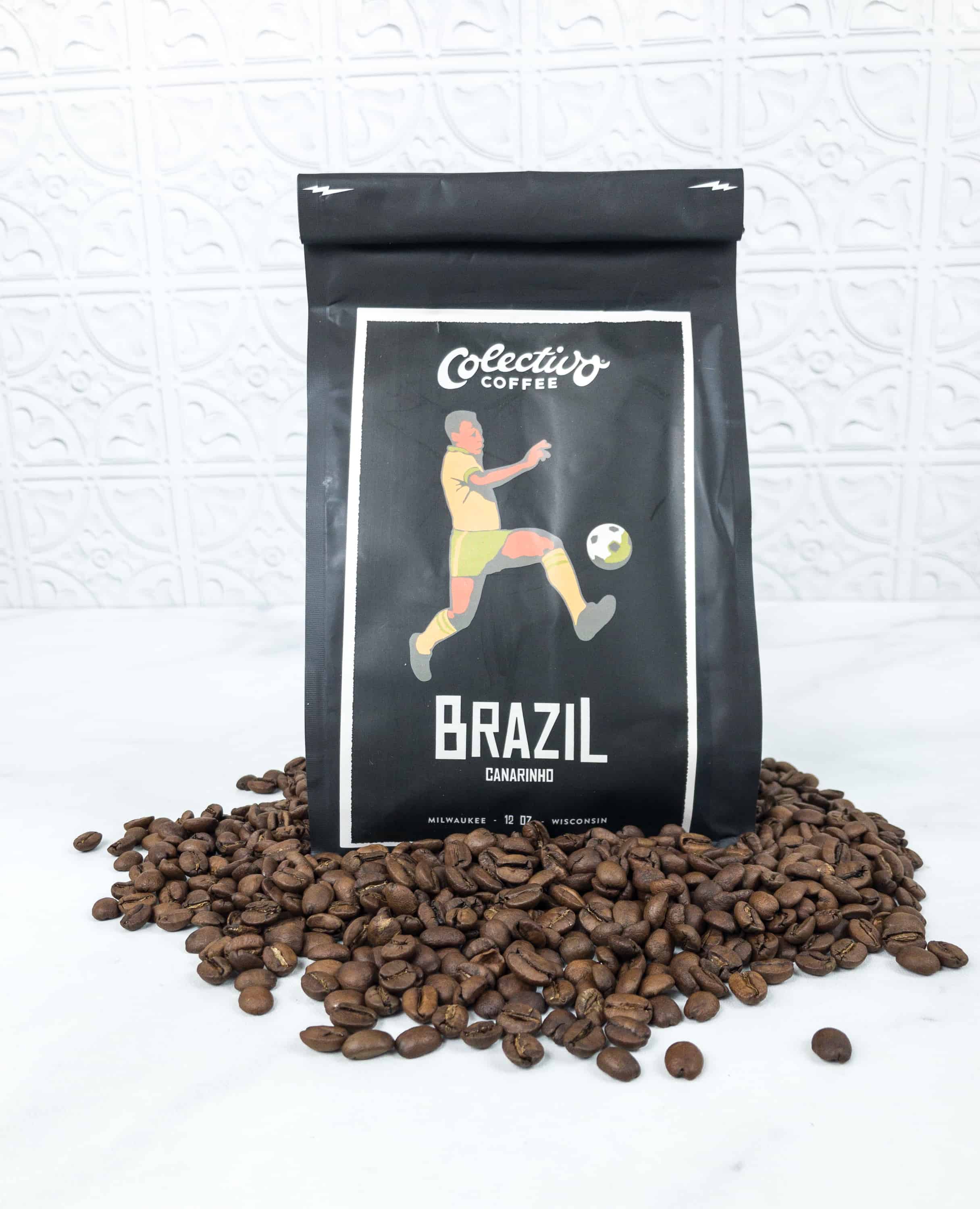 This coffee blend features notes of chocolate, roasted nuts, and tobacco. I definitely picked up on the chocolate notes — slightly dark and in the mold of a classic cocoa flavor. The tobacco note is very pleasant. For those who think tobacco would be off-putting, think of it as an aromatic you taste that is like rich cavendish pipe tobacco, not at all like cigarette butt. It is similar to tasting a tea-like note. The overall profile is very drinkable and full-bodied.
It produces a dense, satisfying body, and I'm one satisfied coffee-lover right here. This selection makes a great morning cup.
It's been quite a while since the last time I received Mistobox. They are known for sending out high-quality coffee beans plus their wide range of coffee selection. I'm so glad to say that they didn't disappoint! If you're into coffee and you want to keep exploring various coffee flavors, this subscription might be a good start. Since you can tell them your preferences, you're likely to receive something you'll love.
Are you getting the Misto Box too?