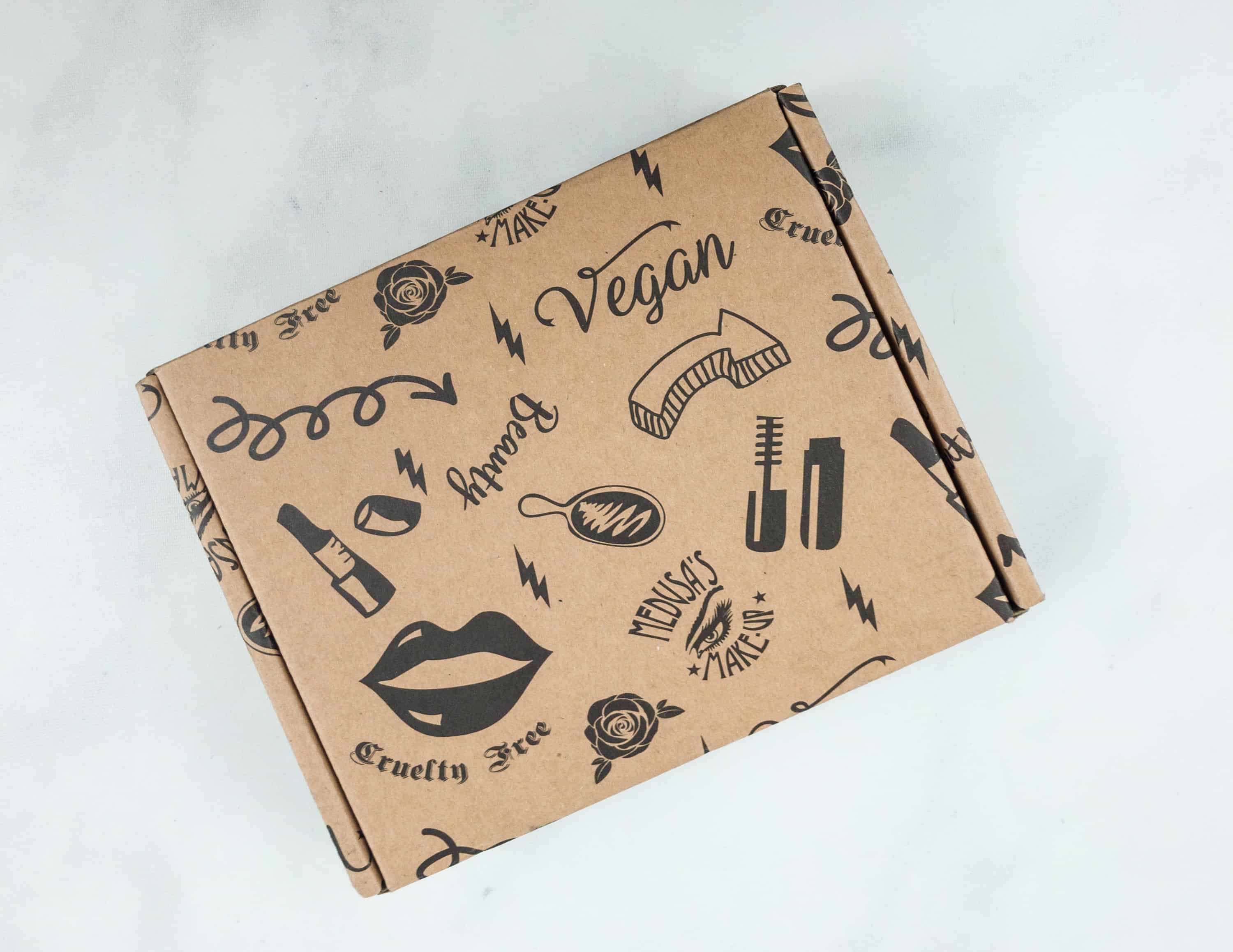 Medusa's Make-Up Beauty Box is a beauty subscription box that delivers 3-5 vegan products (with a value of $40) for only $15.95 per month.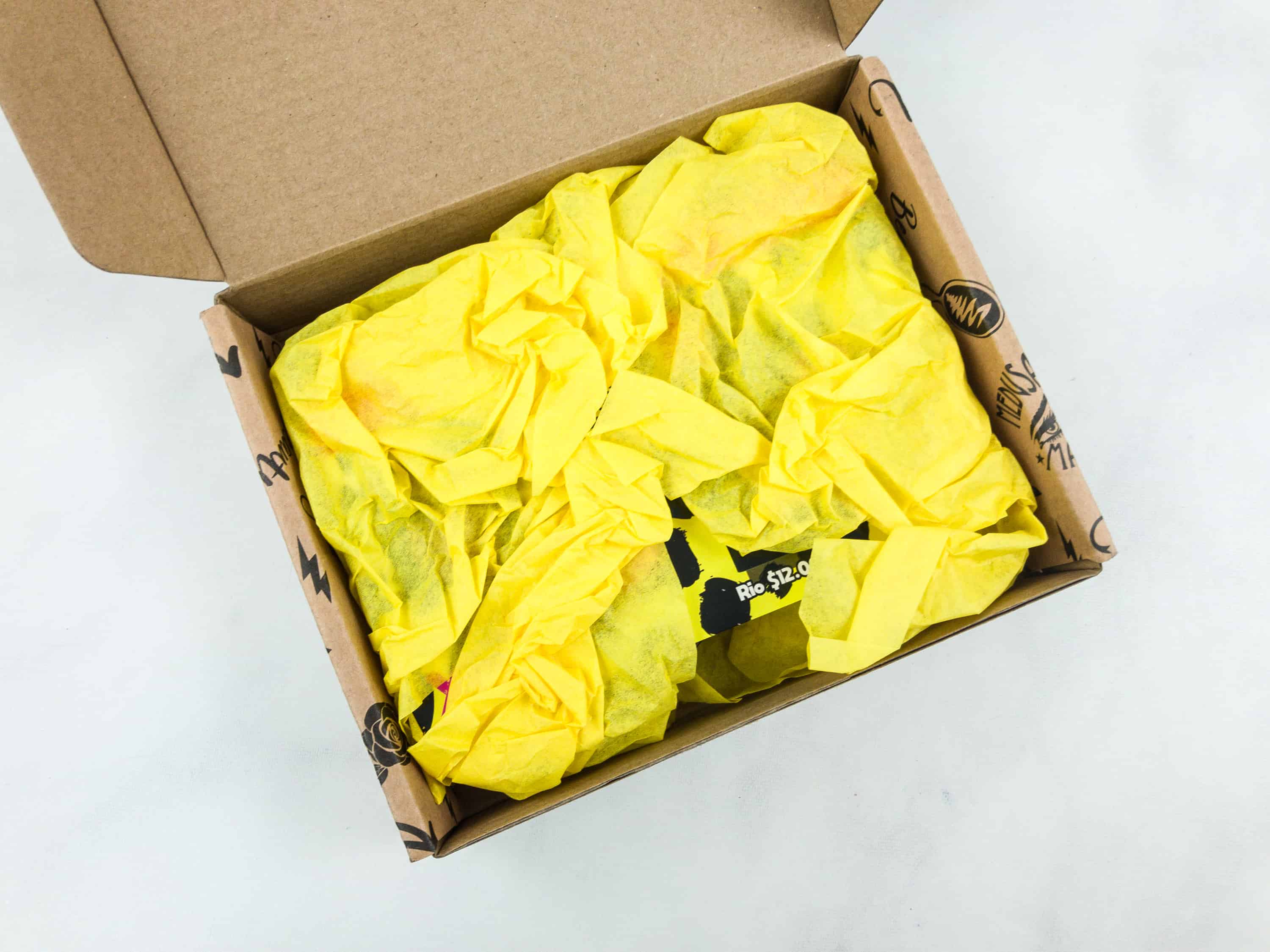 The items were wrapped in yellow paper.
Check out these beauties! Everything looks charming!
The information card contains a list of all the items with photos.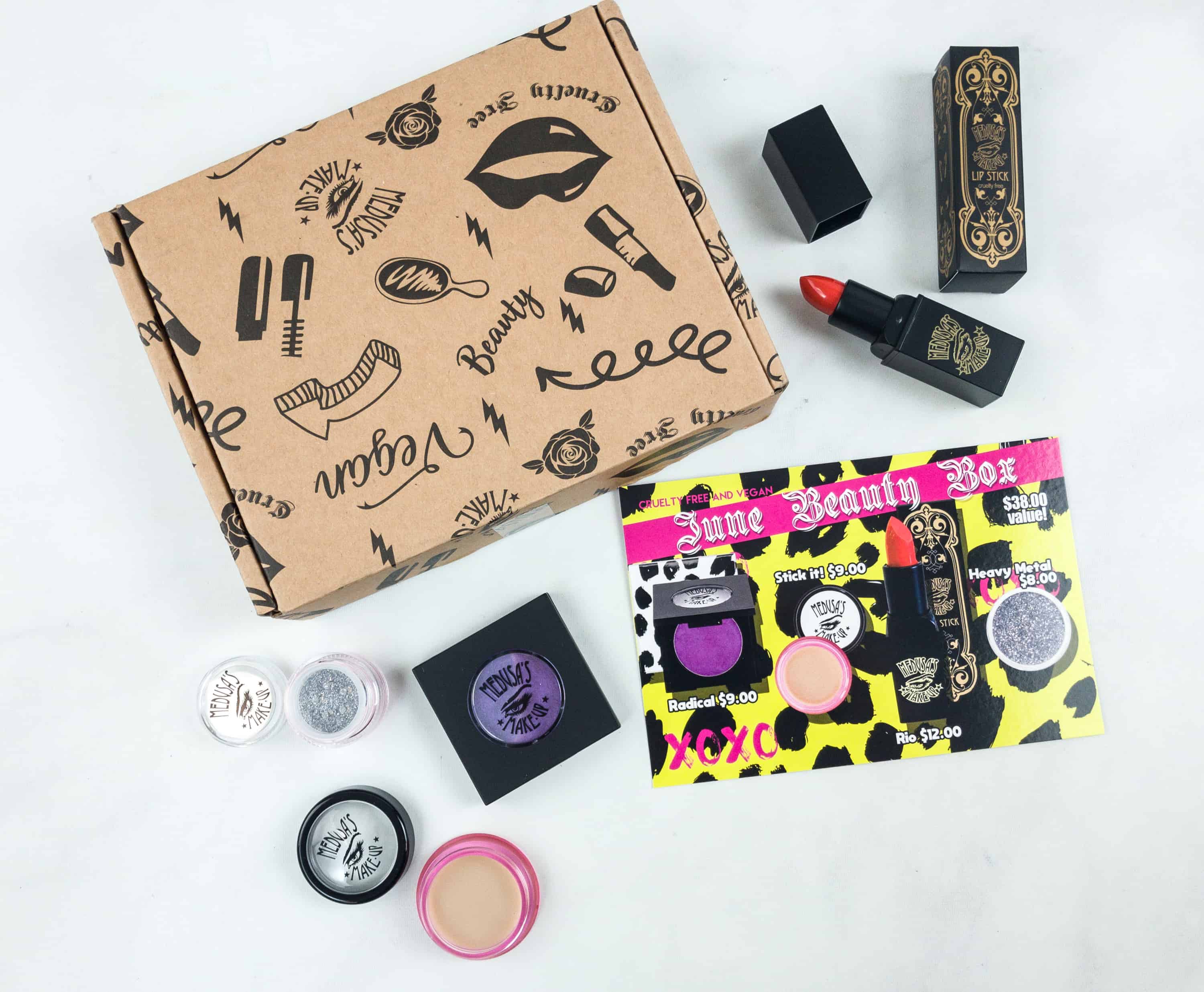 Everything in the June 2018 box!
Medusa's Make-Up Stick It! Eye Primer ($9) Creating a flawless eye makeup look is easier with this all-natural primer. You can use it for eye dust and eyeshadow to make sure you get a good base for your eye makeup. The best thing about this product is that it suits all skin tones.
The stick-it primer is cruelty-free, all-natural, and vegan.
It is made in the USA. It's creamy and it applies smoothly too – and it sticks that glitter!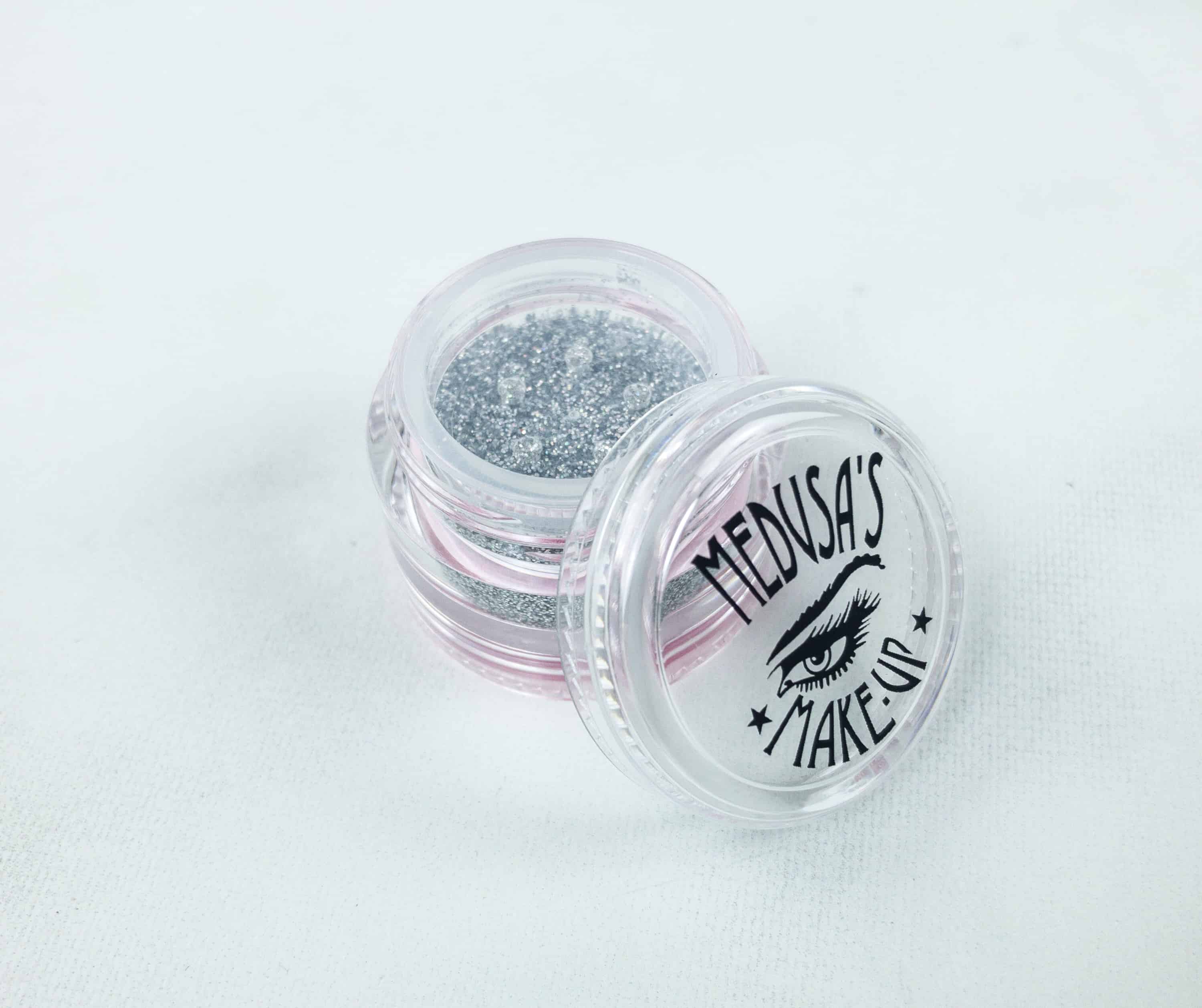 Medusa's Make-Up Heavy Metal Glitter ($8) Medusa sure knows how to make a statement! This heavy metal glitter works like fairy dust. It is perfect to use during night outs or evening gatherings because it makes your eyes shine and pop.
It can glam you up instantly with just a few sprinkles. Aside from the eyes, you can also apply it on your face, lips, and hair.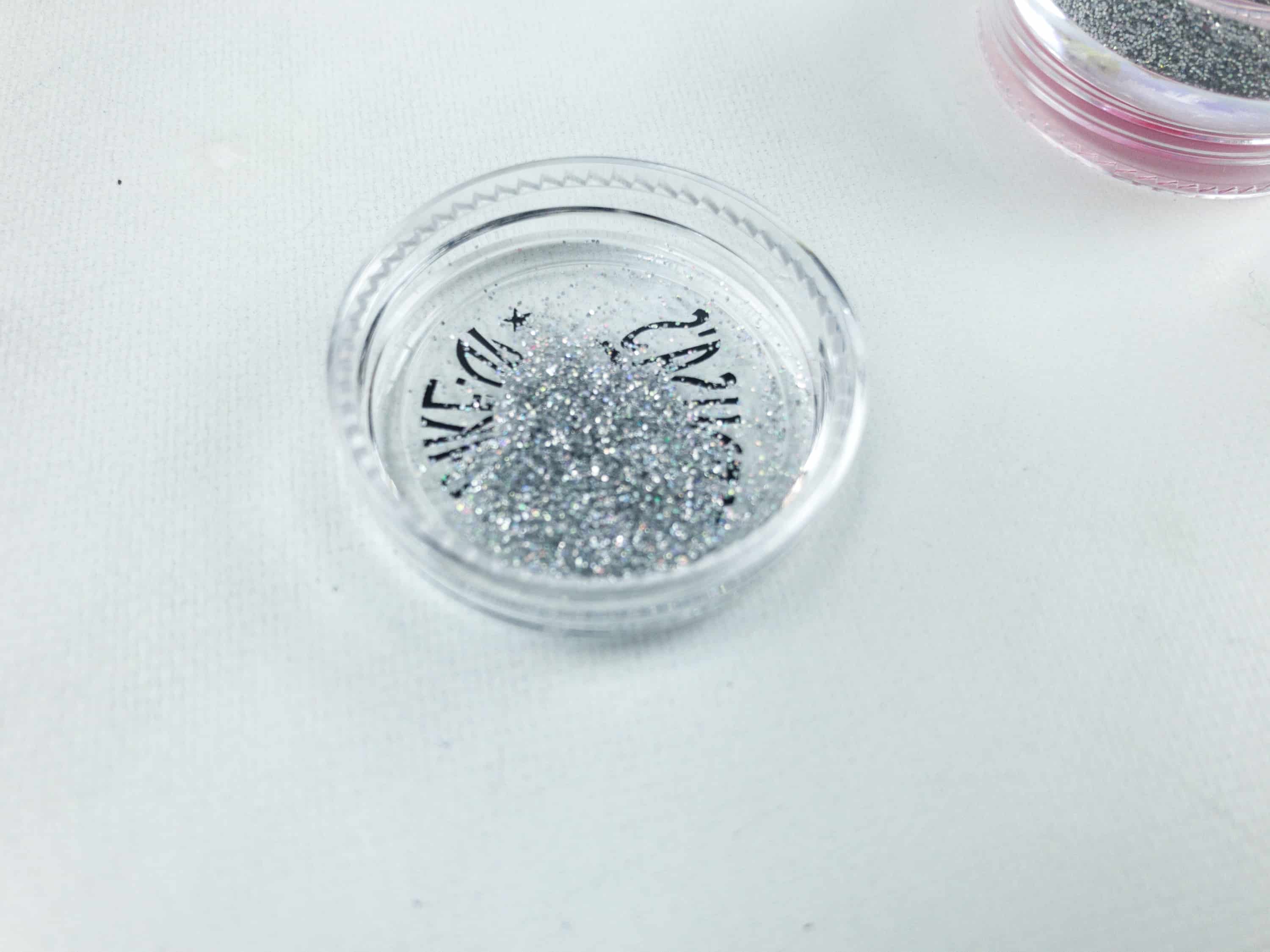 You can use a base adhesive like the primer before applying the glitter for a more intense look.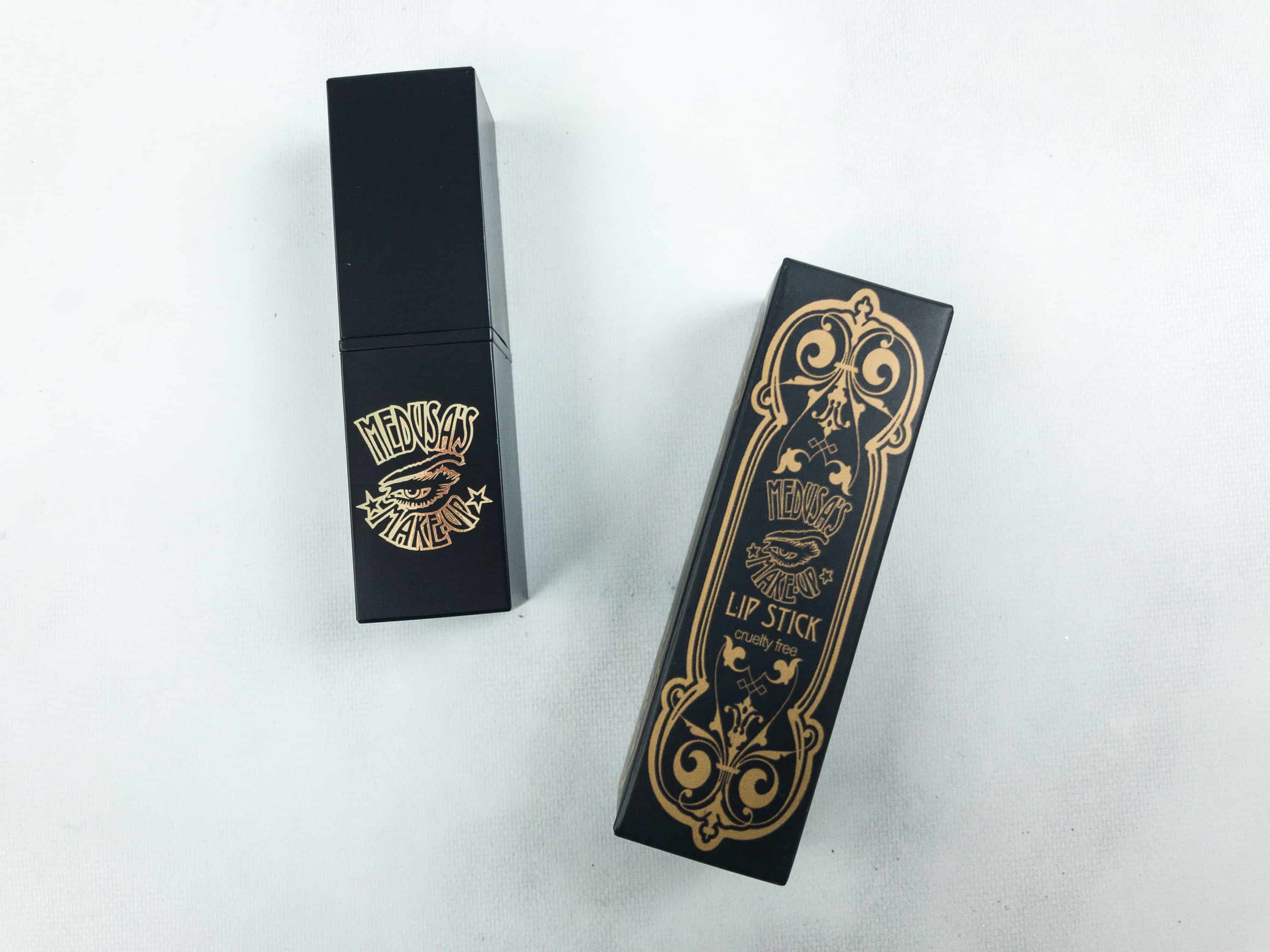 Medusa's Make-Up Rio Lipstick ($12) Rio is an orange shade, not exactly my favorite lipstick color but it's bright and perfect for summer.
The lipstick has a rich and creamy texture, and it smells fruity. The pigment lasts long on the lips too!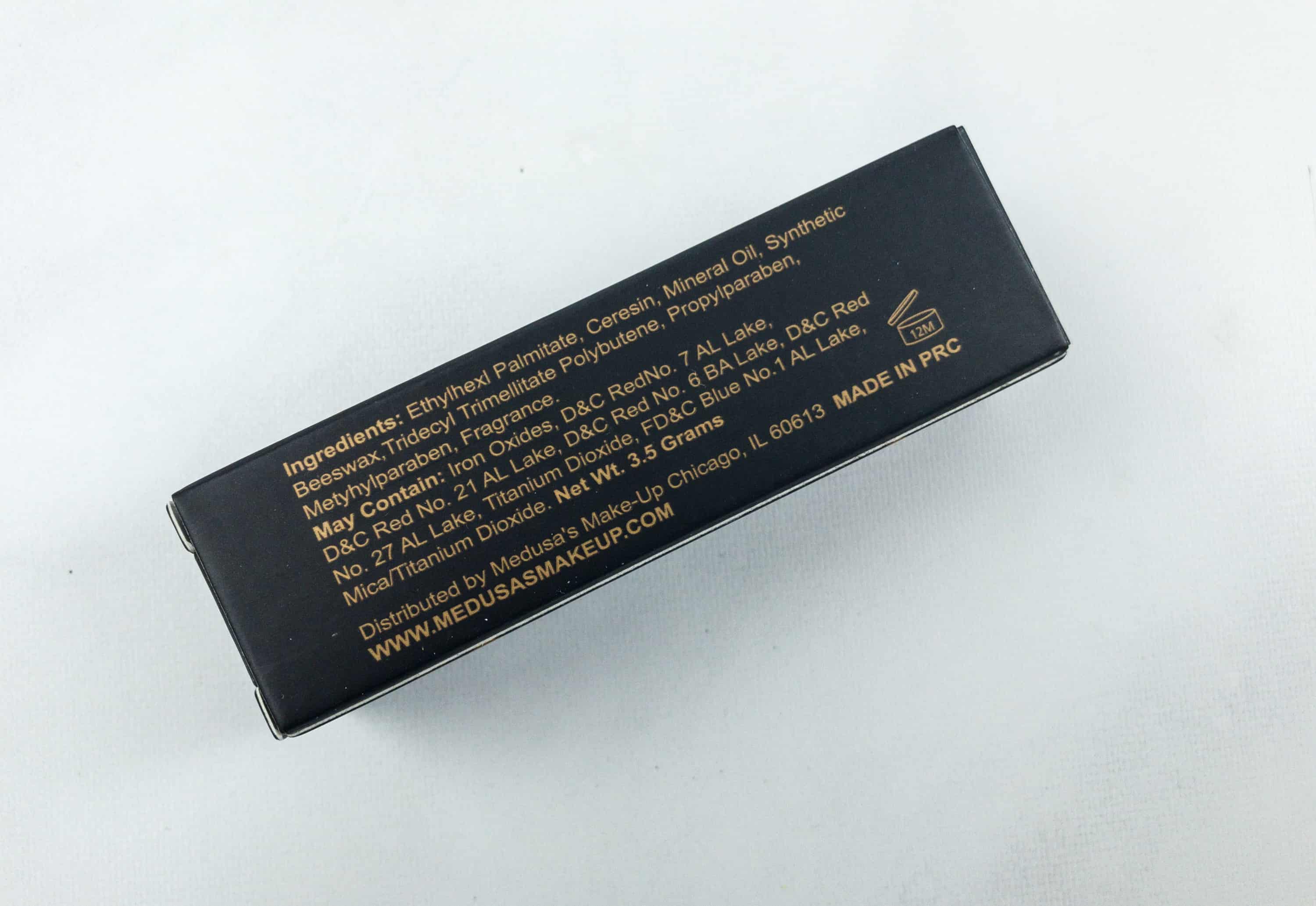 Of course, this is also cruelty-free!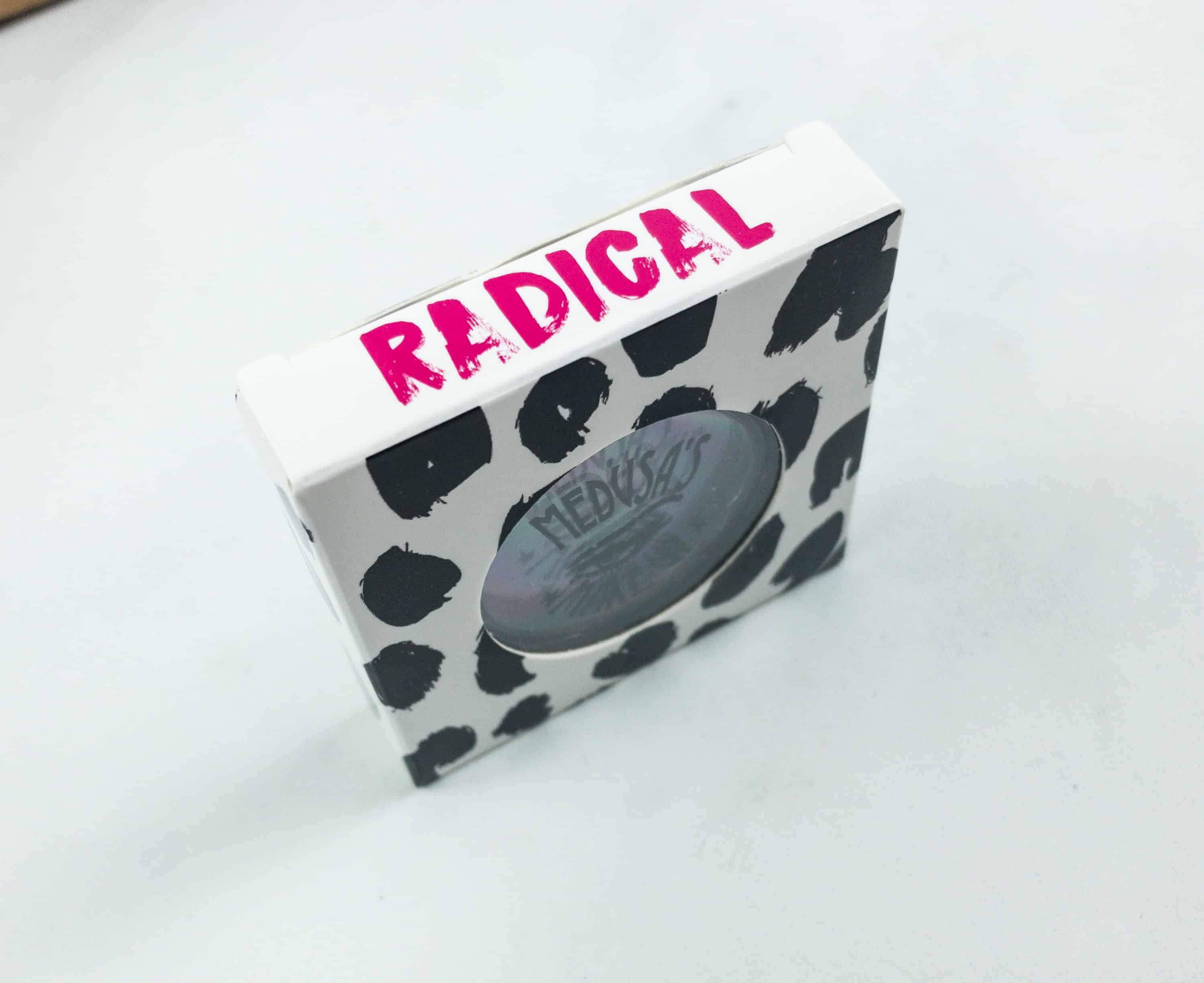 Medusa's Make-Up Radical Eyeshadow ($9) Radical is a highly-pigmented eyeshadow in purple!
It contains mica, calcium starch, talc, and xanthan gum.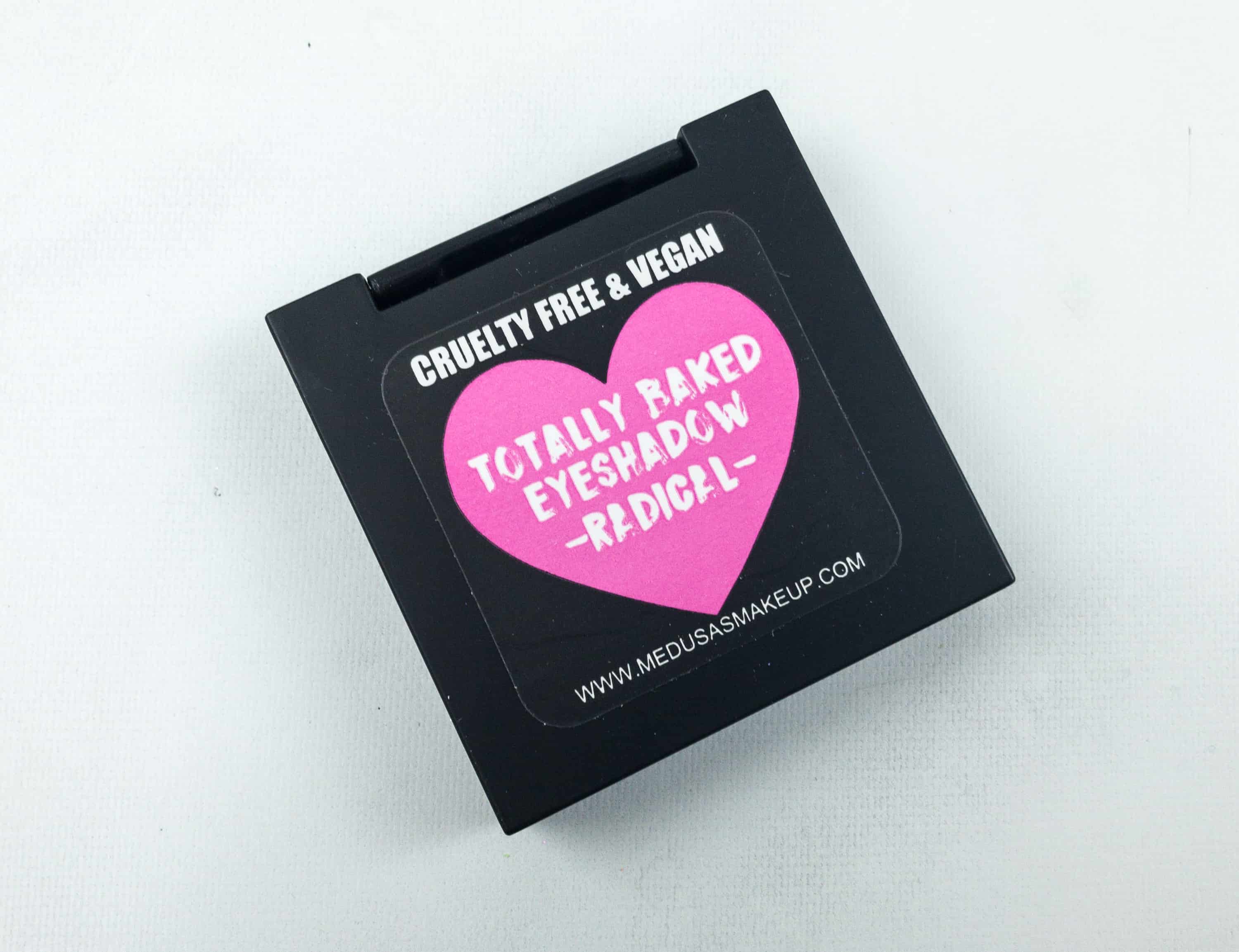 The packaging is really cute!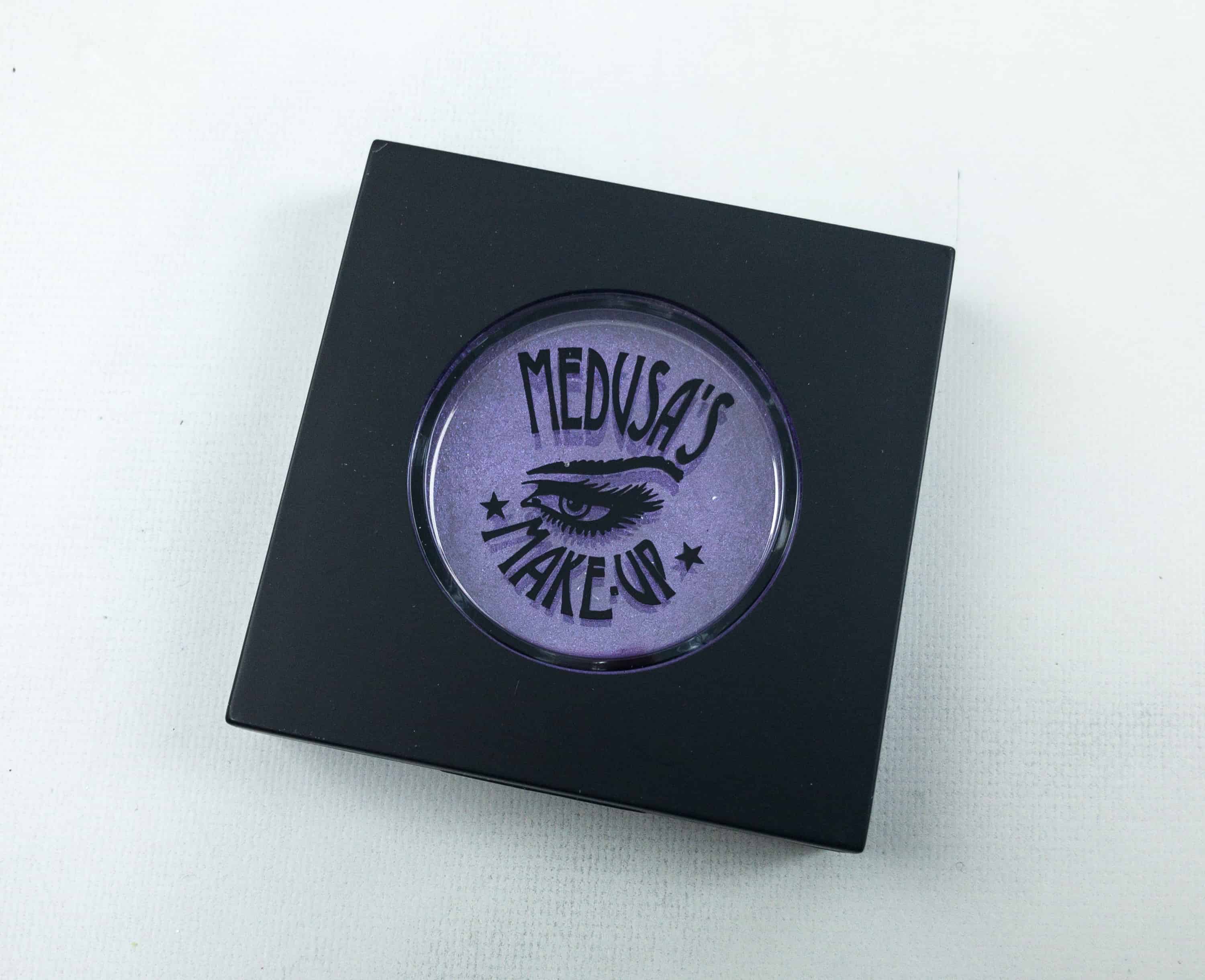 The color is very striking in the pot, and even when applied.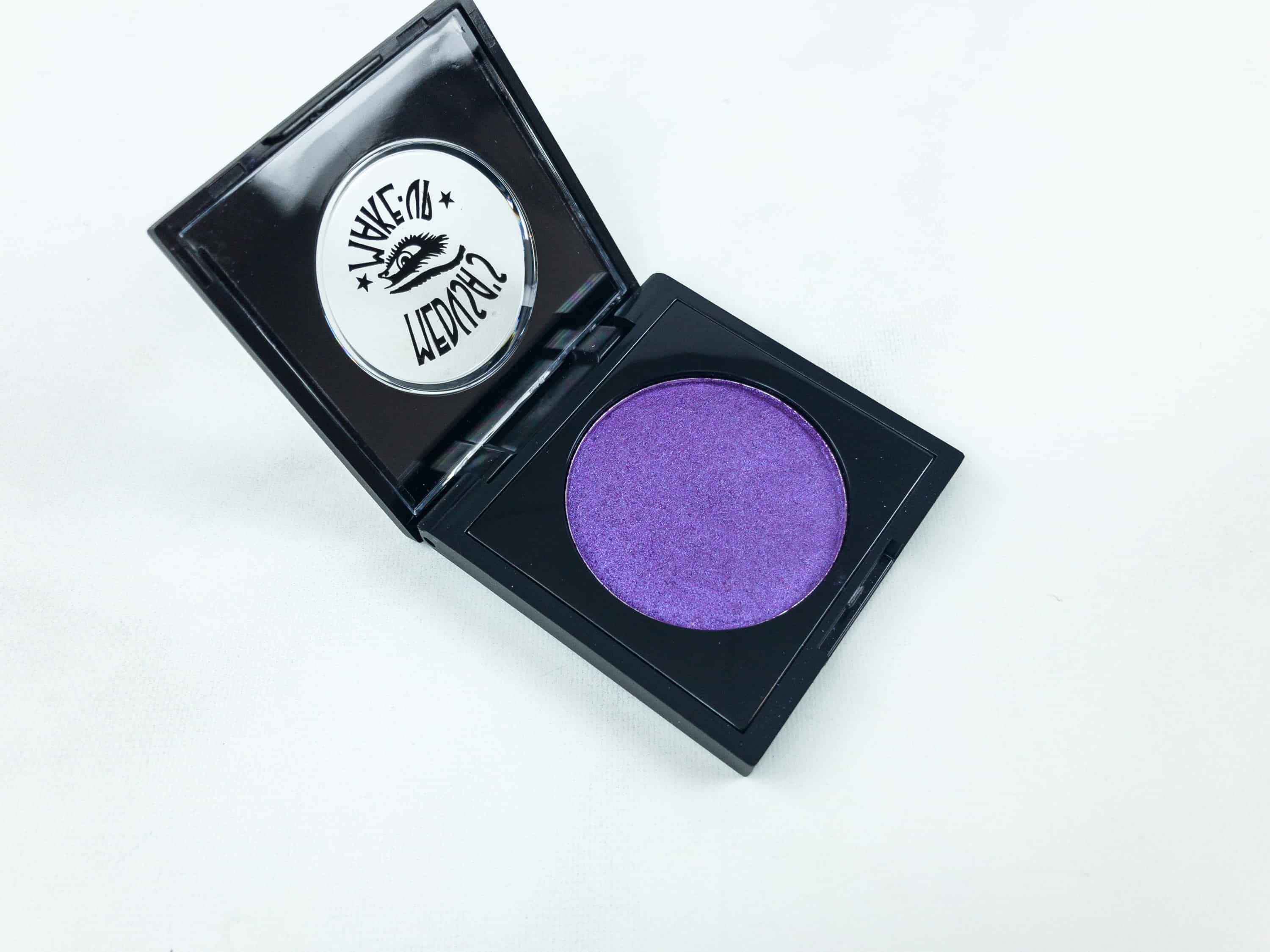 Don't you just love that shade? It's lush, charming, and it even has a bit of shine to make you look gorgeous. It's definitely purple!
Here are the swatches! On top is the eyeshadow, followed by the glitters and the lipstick.
Items from Medusa Makeup Box are always full-sized and vegan. This month's color choices are bold and vibrant, which is perfect for a pop of color in my summer makeup palette. It's a great subscription for makeup enthusiasts or just for anyone who likes experimenting with their makeup looks! Getting all these high-quality makeup goodies for $15.95 is really awesome!
What do you think of Medusa's MakeUp Beauty Box?
Visit Medusa's MakeUp Beauty Box to subscribe or find out more!