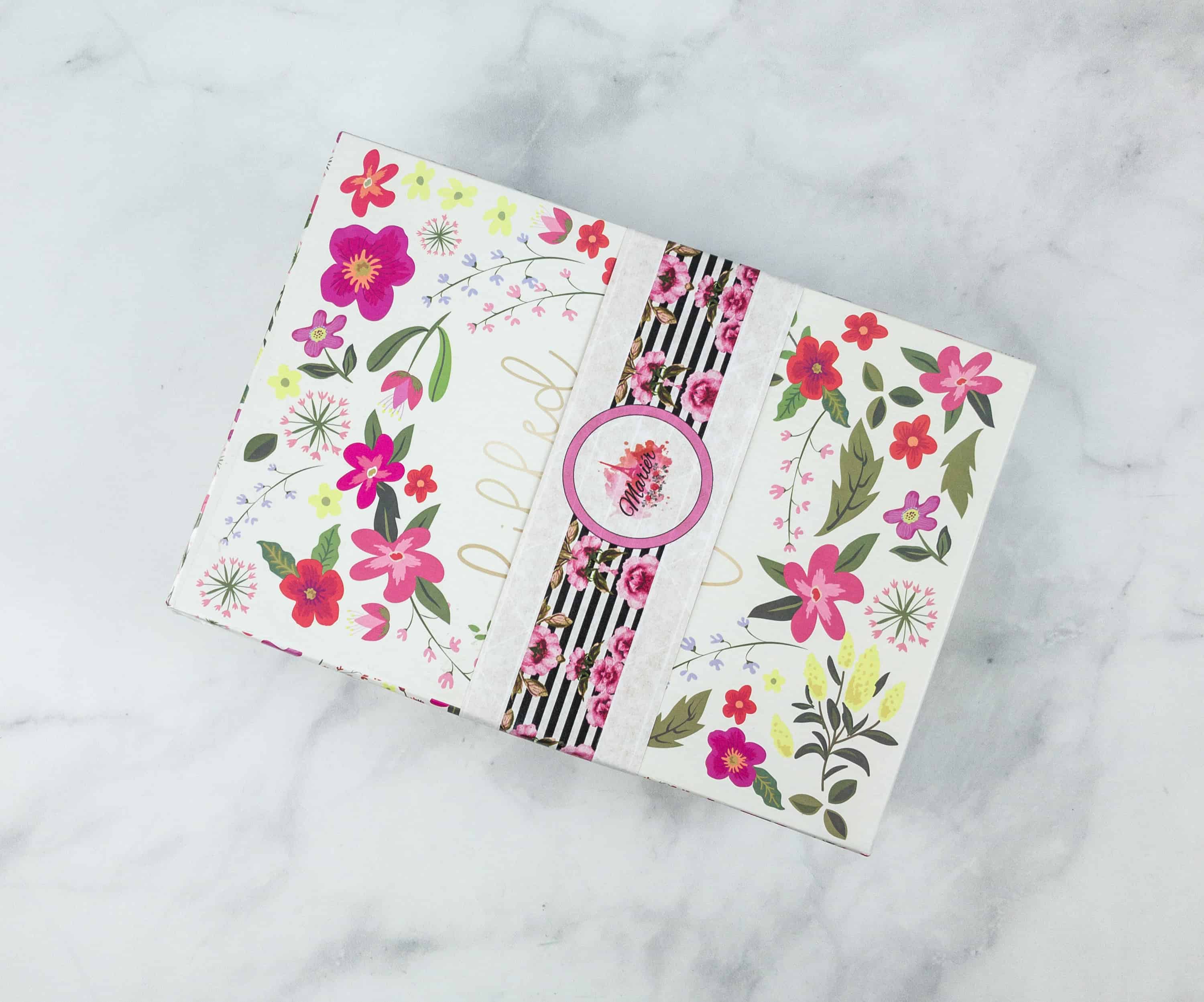 Mariér Box is a lifestyle monthly subscription box that features full and sample size products ranging from skincare, makeup, jewelry, stationery, snacks, tea and everything in between that appeals to the modern day woman.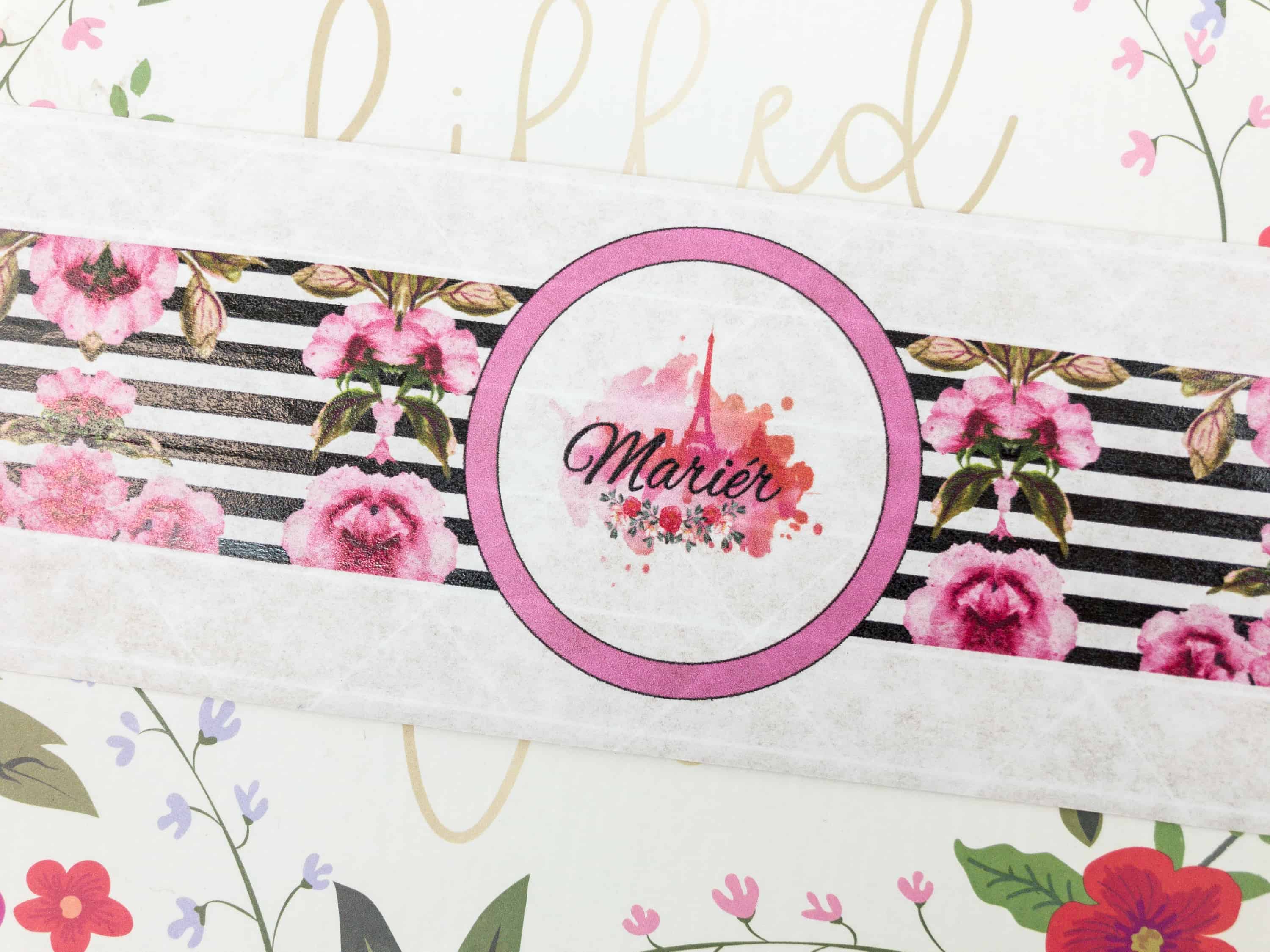 DEAL: Get 20% off your first box. Use coupon code BESTIES.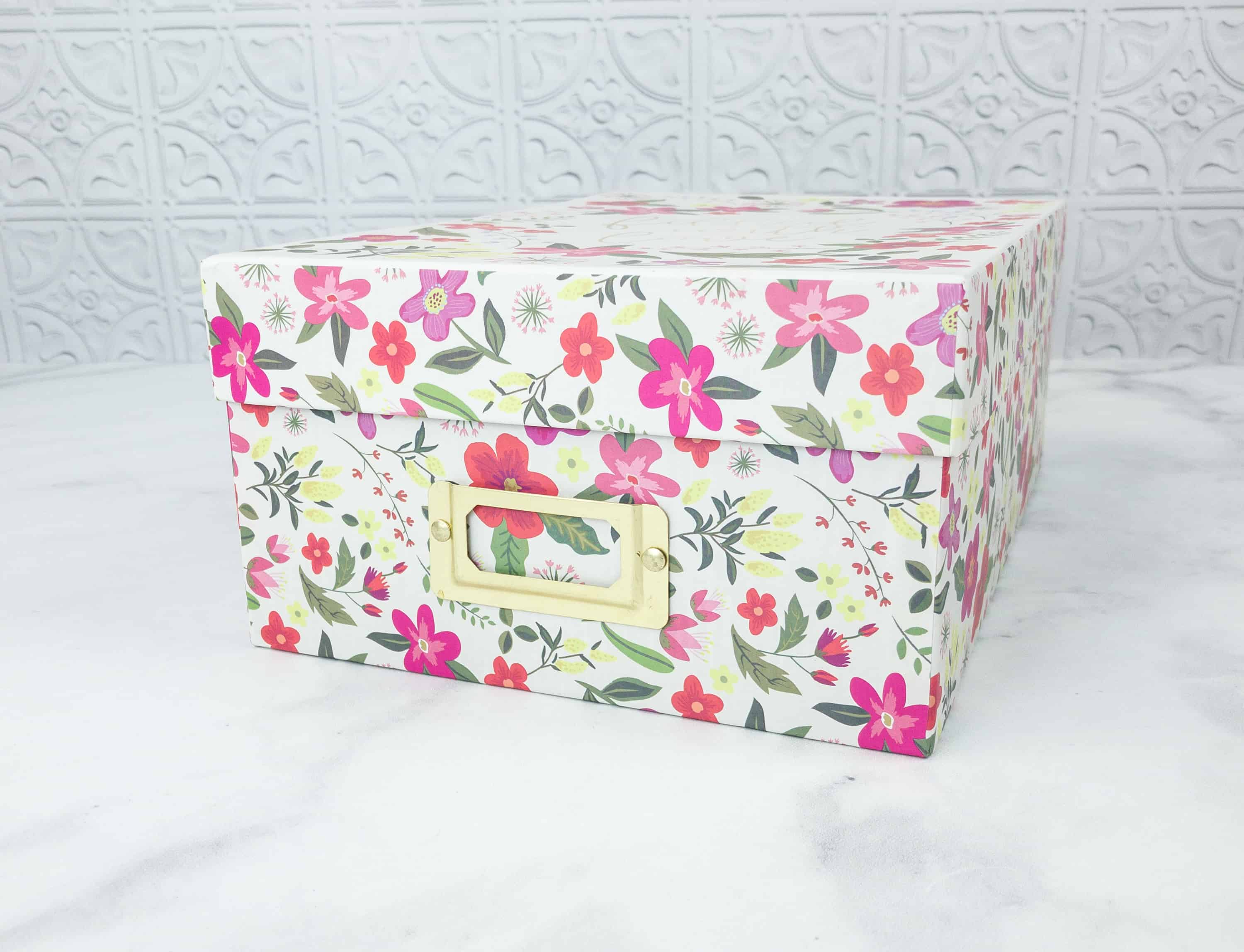 I love the pretty flowery box. It can be reused as a container for my office or for my room. There's even a slot for a name card!
Filled with love!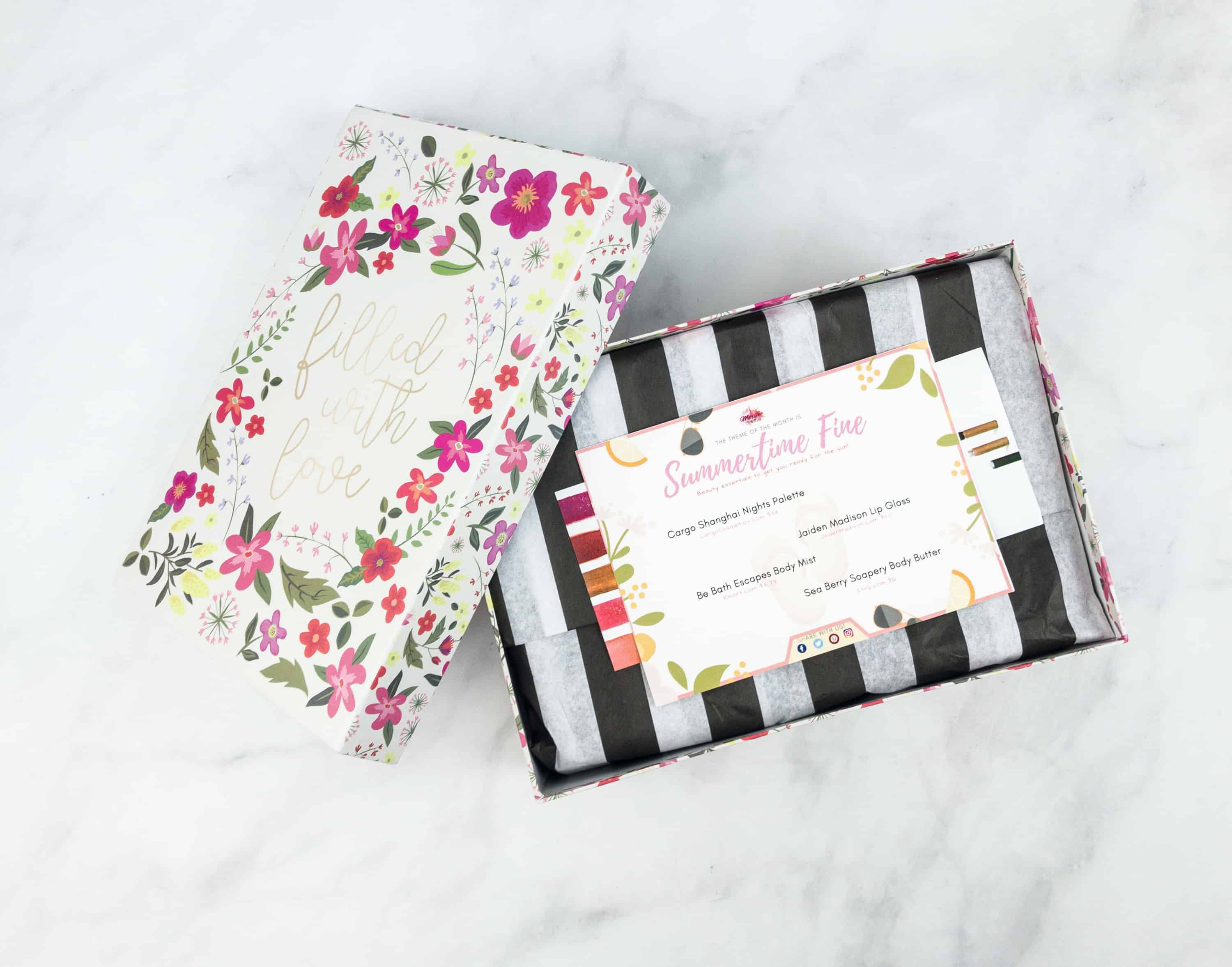 It is a very colorful box – what a great idea (loving it!). Upon opening, you can see two info cards and the items wrapped in striped black and white paper.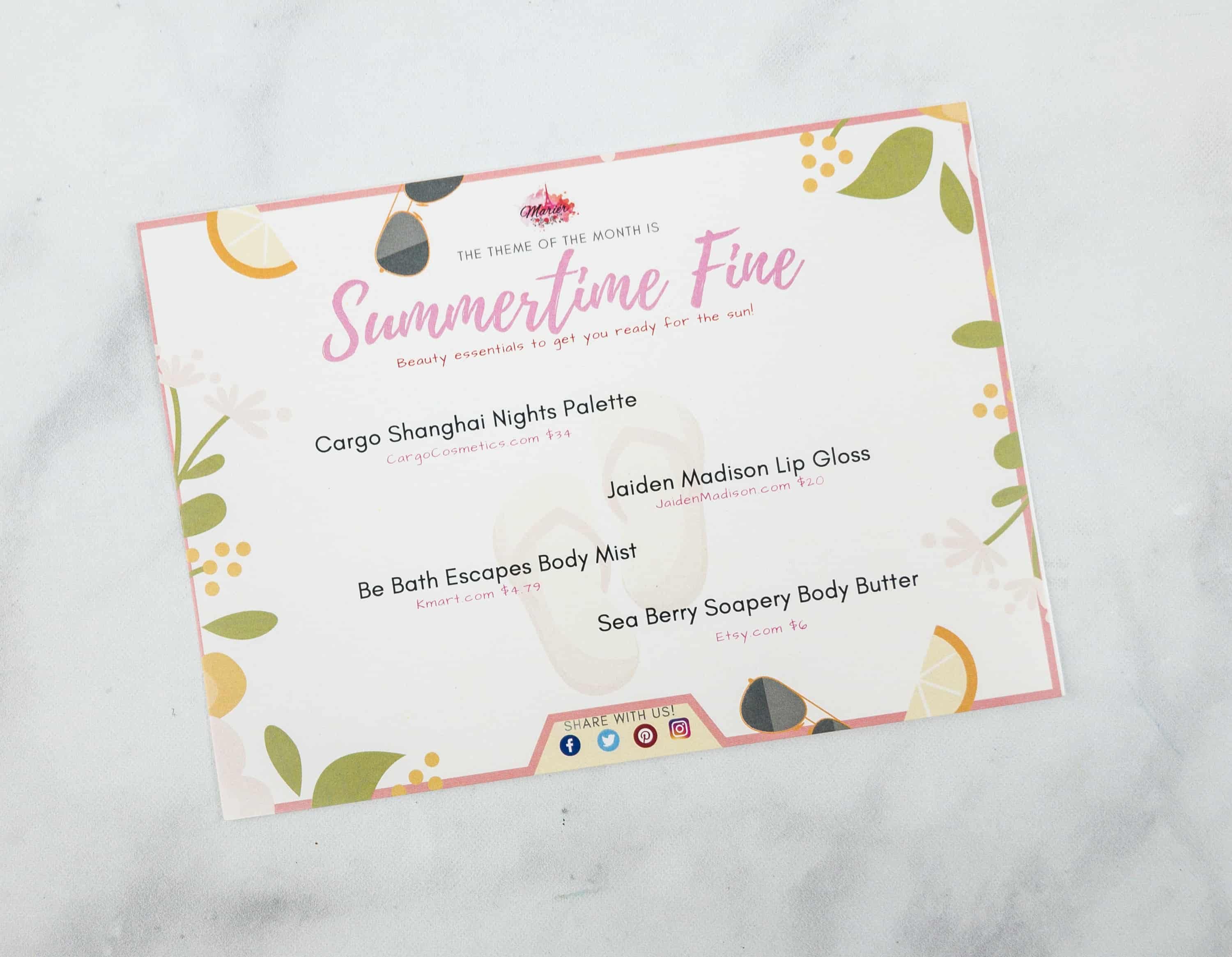 The theme of the box is Summertime Fine!
I love the tropical colors of the items in contrast with the all-black squiggles and black and white paper.
Everything in my box!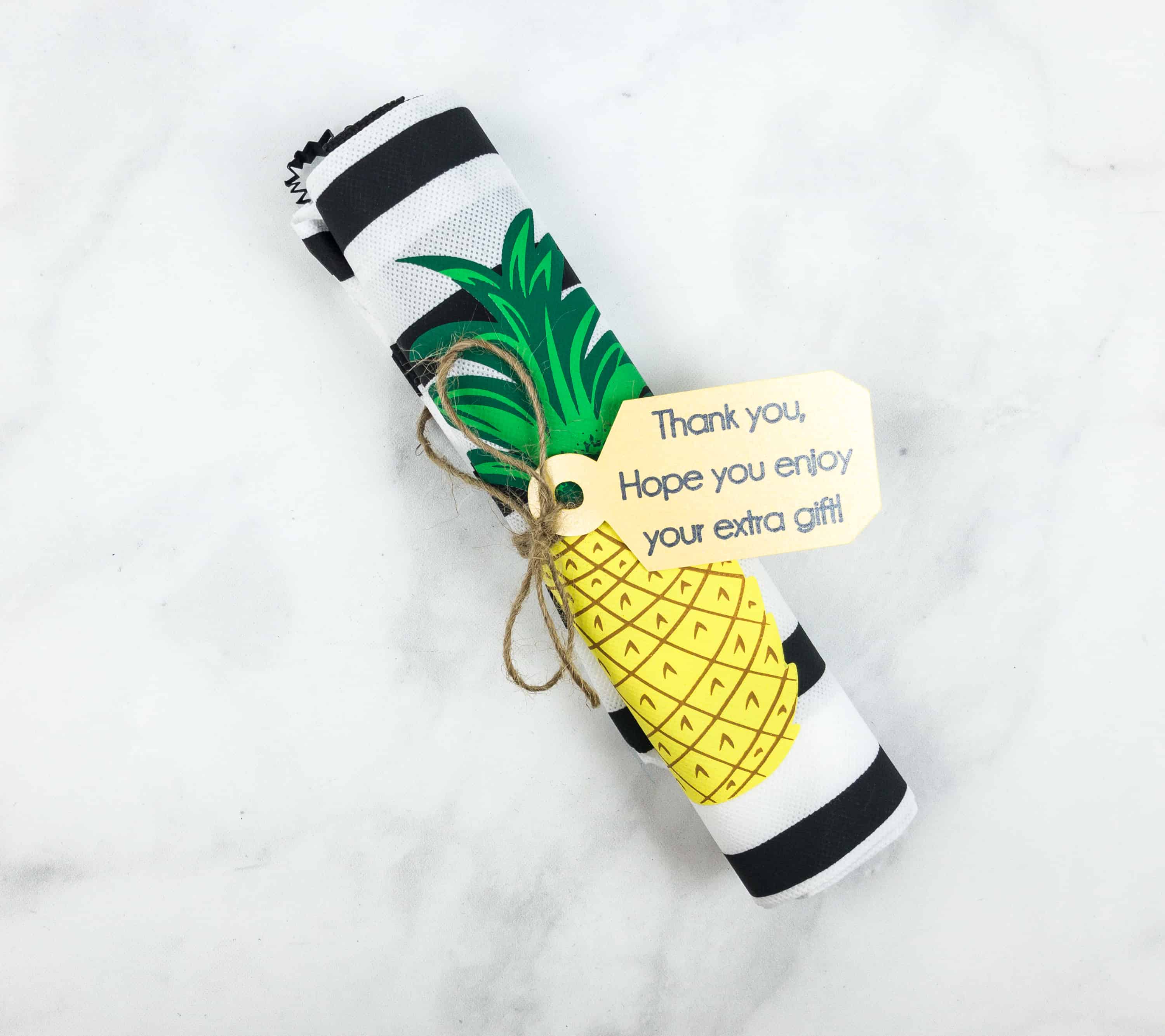 Tote Bag. We have a tote bag as a special gift. It's neatly rolled and tied with a rope-like drawstring.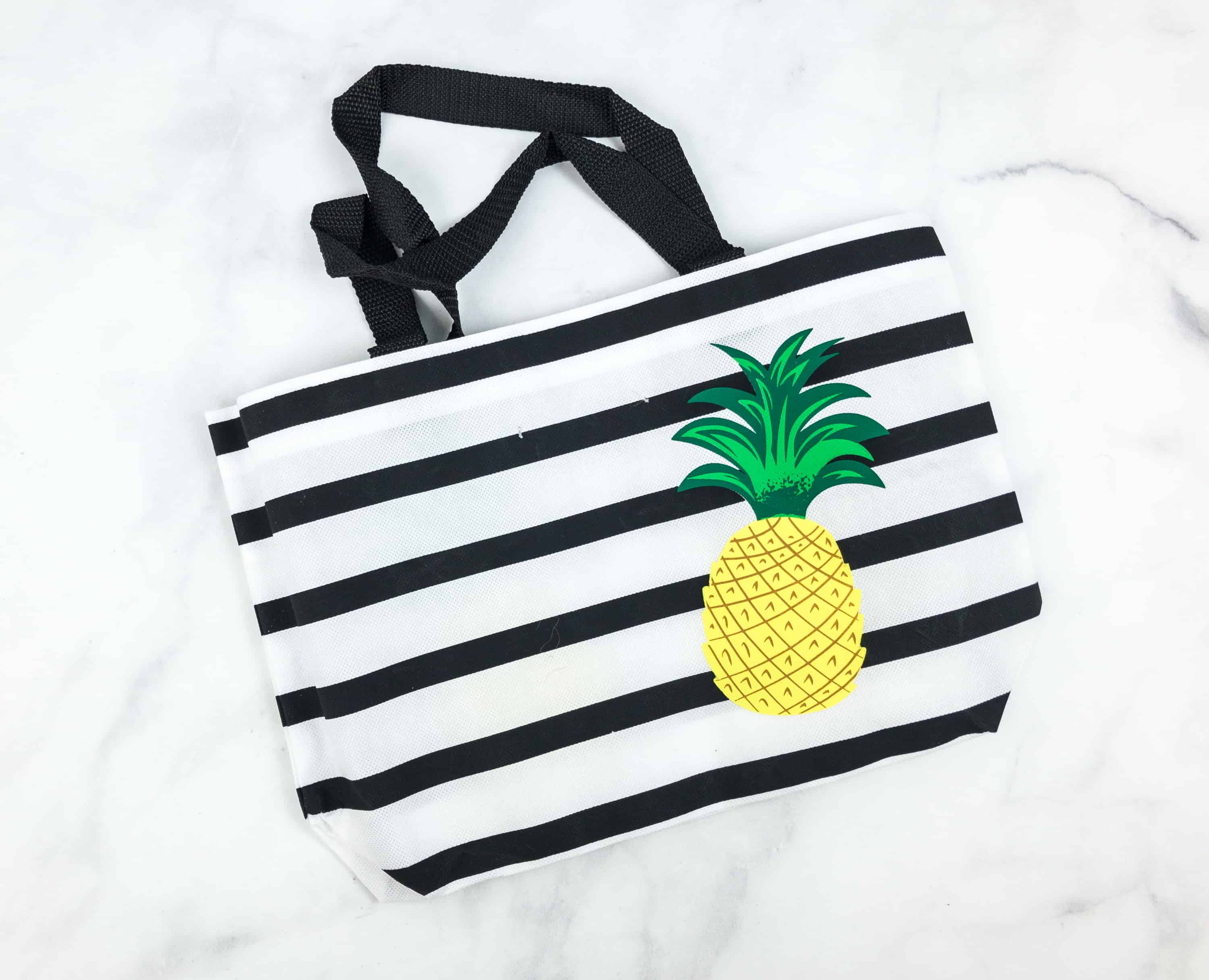 It's a black and white striped tote bag (which matches the paper the items are wrapped with) and has a bright yellow pineapple as the heart of its design, making it very summer ready. You know this is an auto-love for me. ?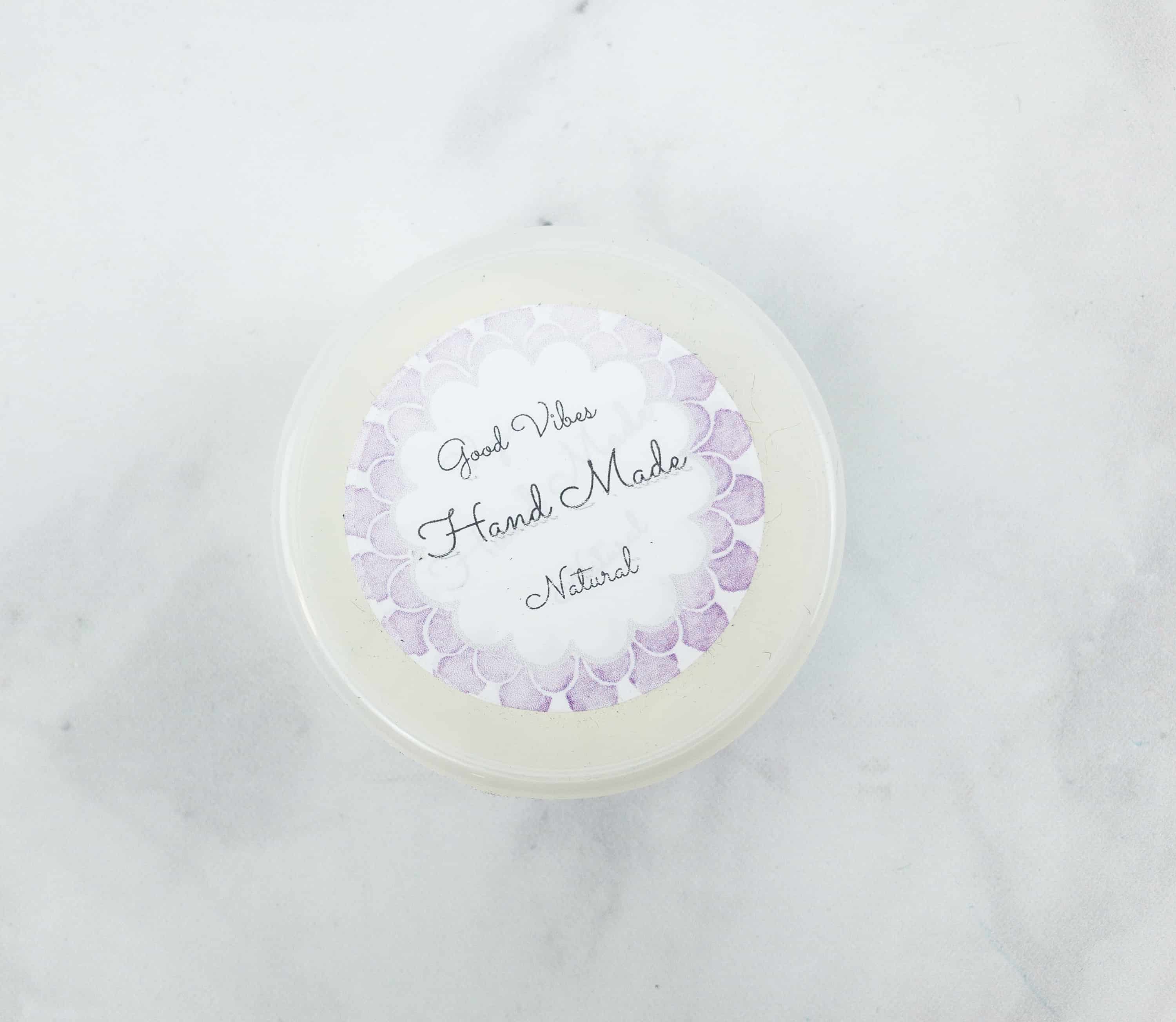 Sea Berry Soapery Body Butter ($6) I'm glad they included this artisan-hand made body butter in our loot. It is all natural!
The key ingredients of this luscious body butter are shea butter, cocoa butter, coconut oil, beeswax, and fragrance oil.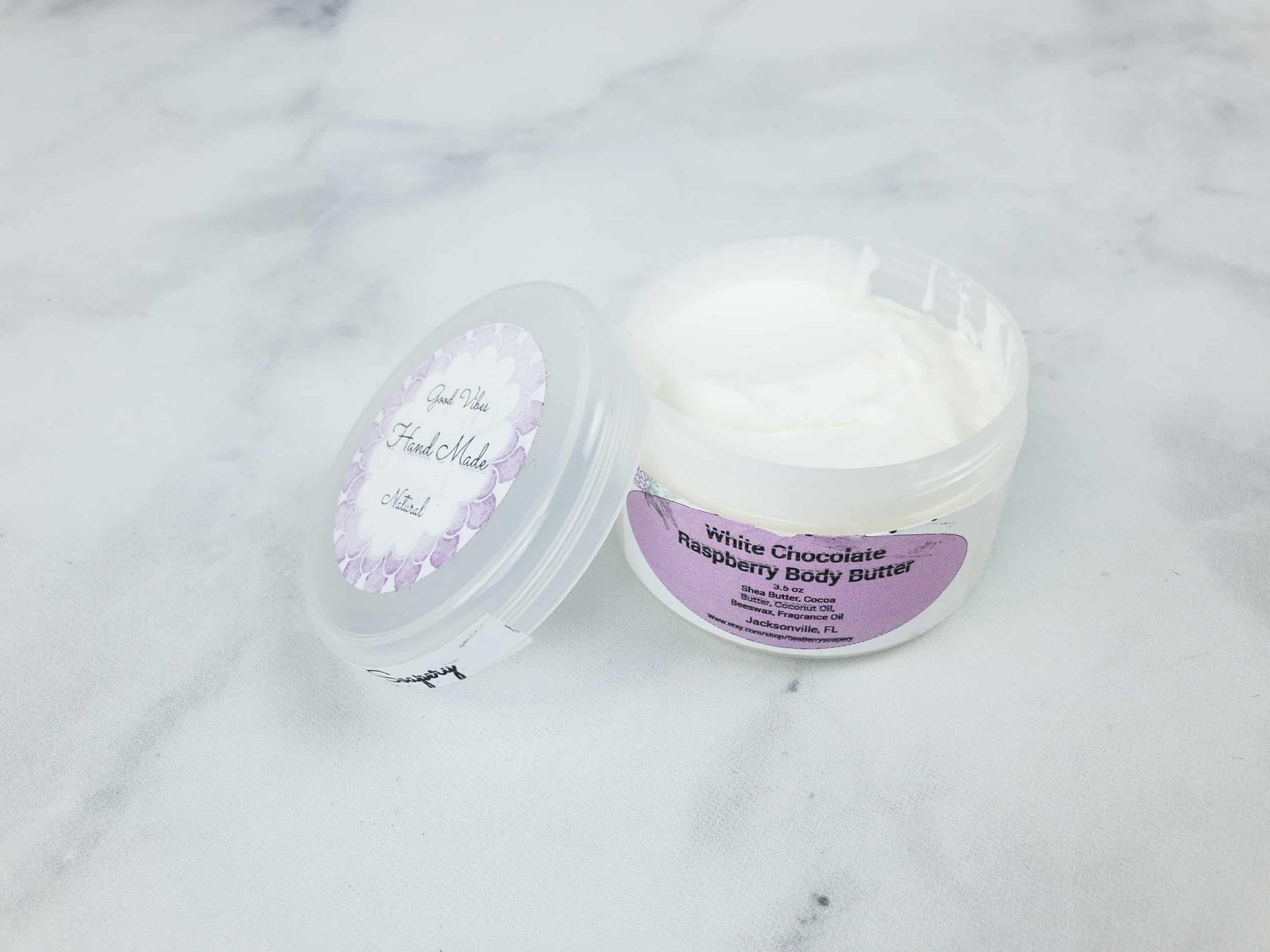 The white body butter has all the nourishing and moisturizing ingredients but it's not greasy at all. It is lightweight and absorbed by the skin quickly. It smells wonderful too!
Be Bath Escapes Toasted Vanilla Sugar Body Mist ($4.79) This body mist smells of fruity vanilla bean and toasted caramelized sugar. It is like a sugary treat for the body.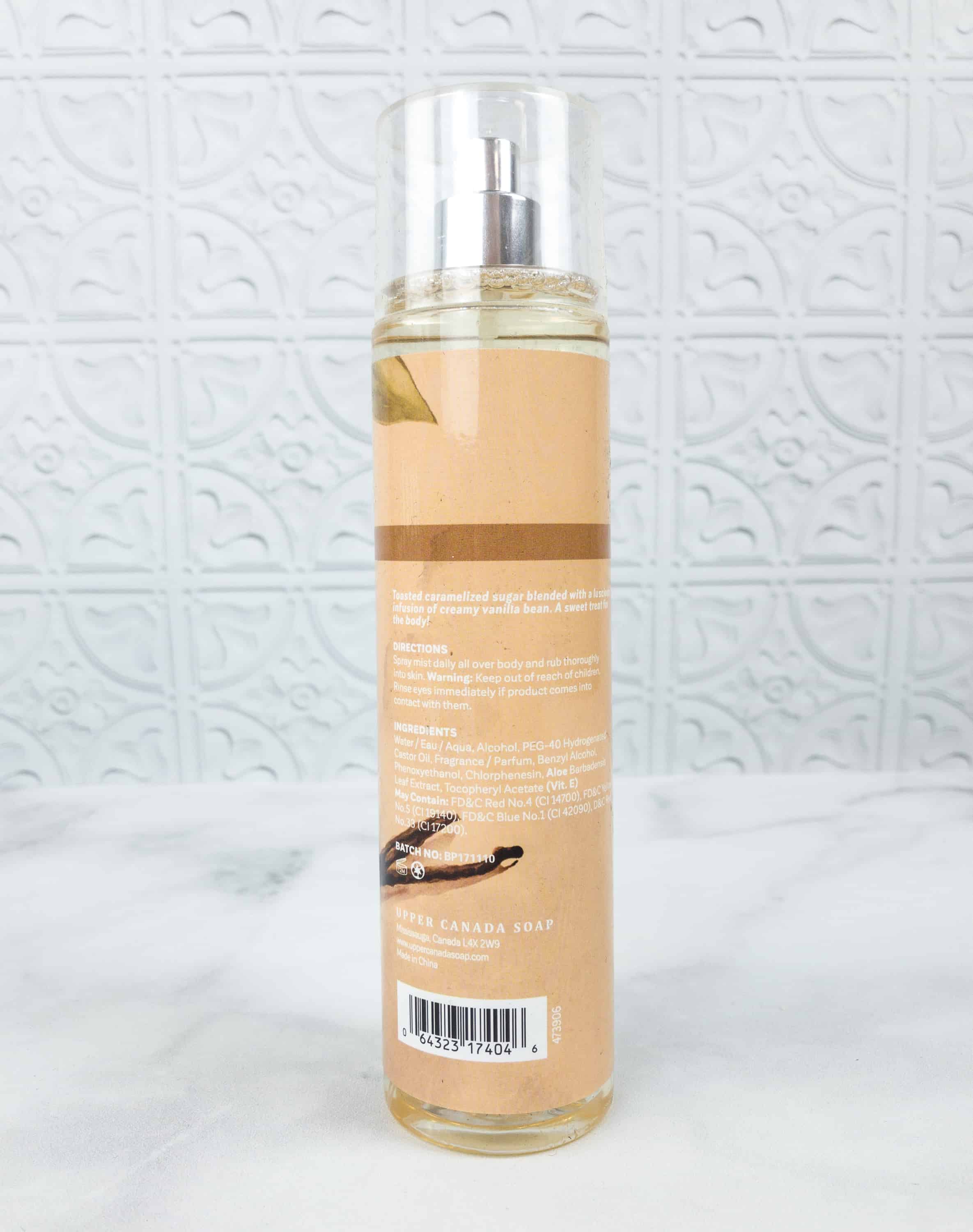 This may be big for your bags or for traveling but spray it all over and its scent can linger for hours! I love bakery scents and nope, don't mind if I vanilla sugar it up!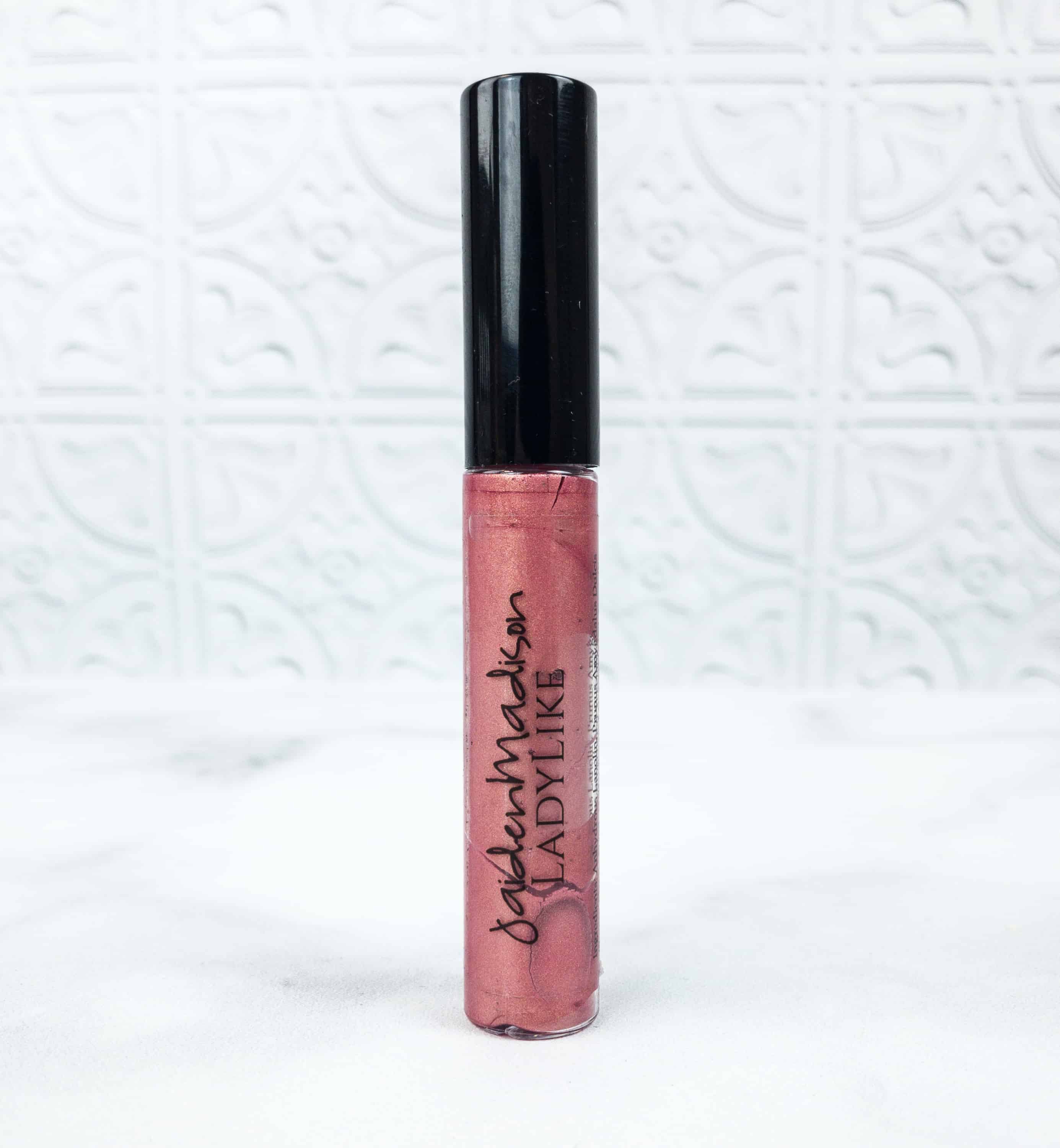 Jaiden Madison Lady Like Lip Gloss ($20) The pink sheer of the shimmery lip gloss looks stunning and not oily. It can be paired with your fave lipstick to add plump and pigment to your lips.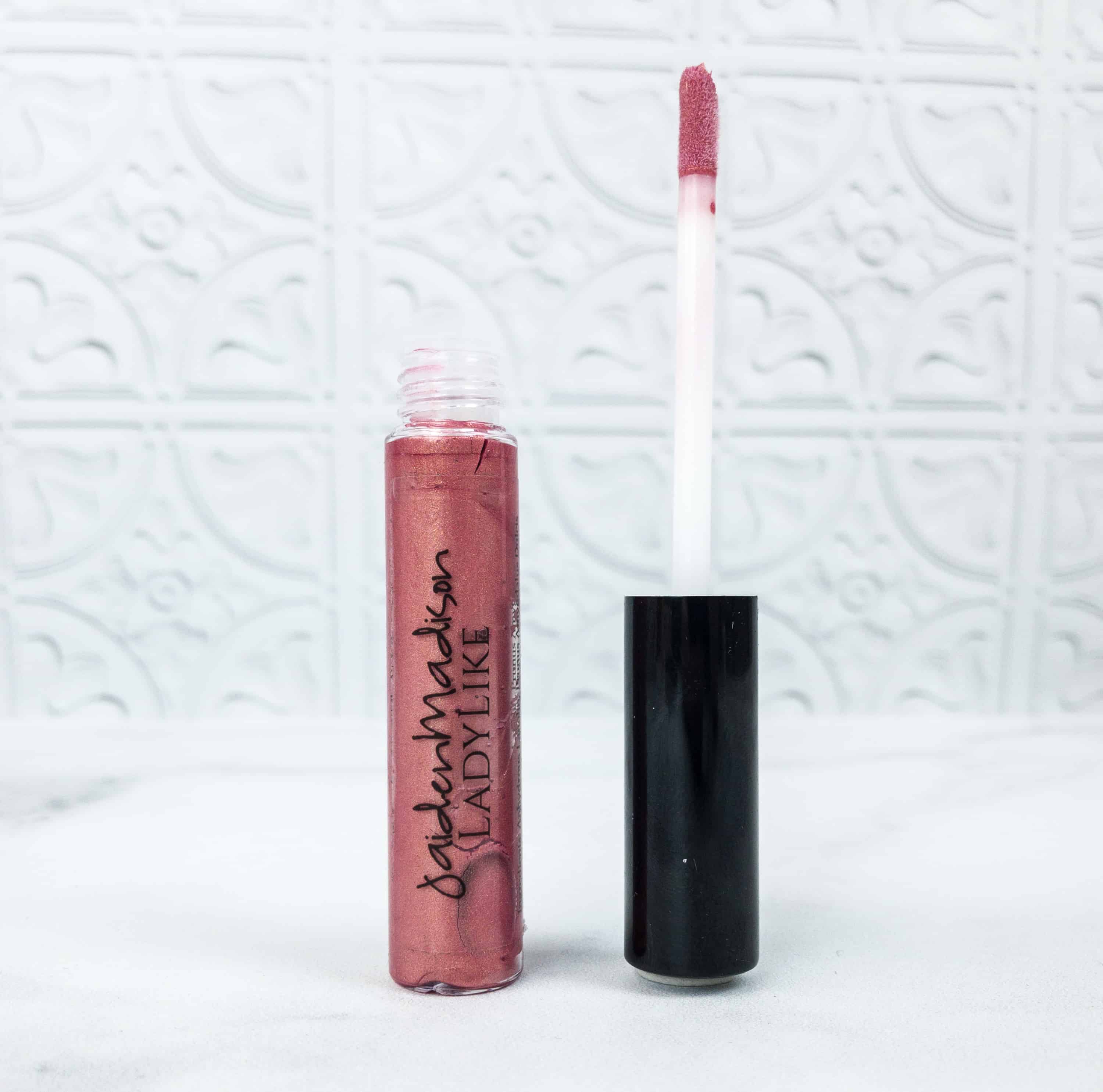 This is free from preservatives so keep in mind that it has a shelf life of a year upon opening. It contains lanolin, castor oil, cocoa butter, matcha green tea butter, candelilla wax, and mica.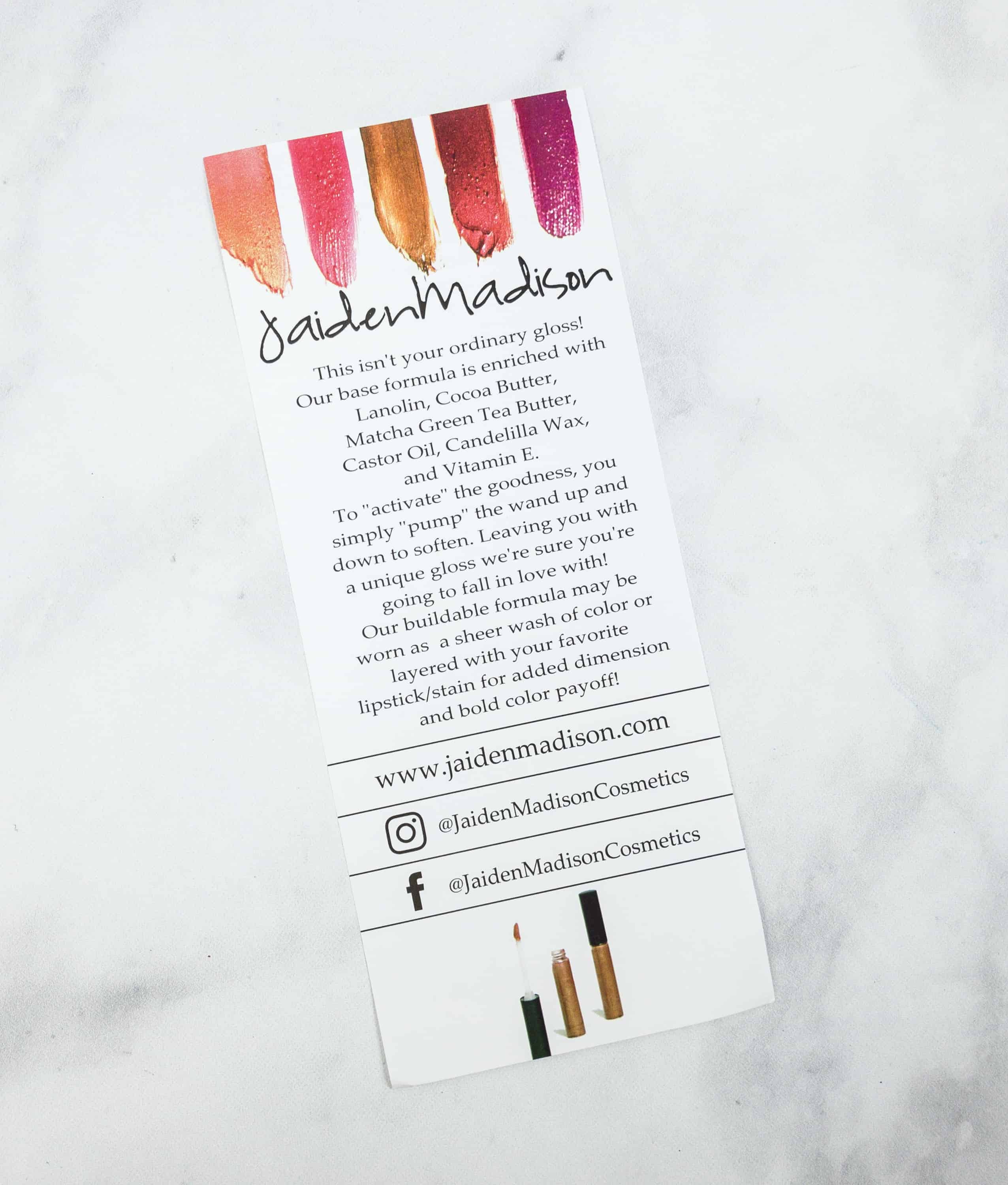 They have an info card that indicates the different shades available for the lip gloss and tips on how to maximize its use. Such a great gloss!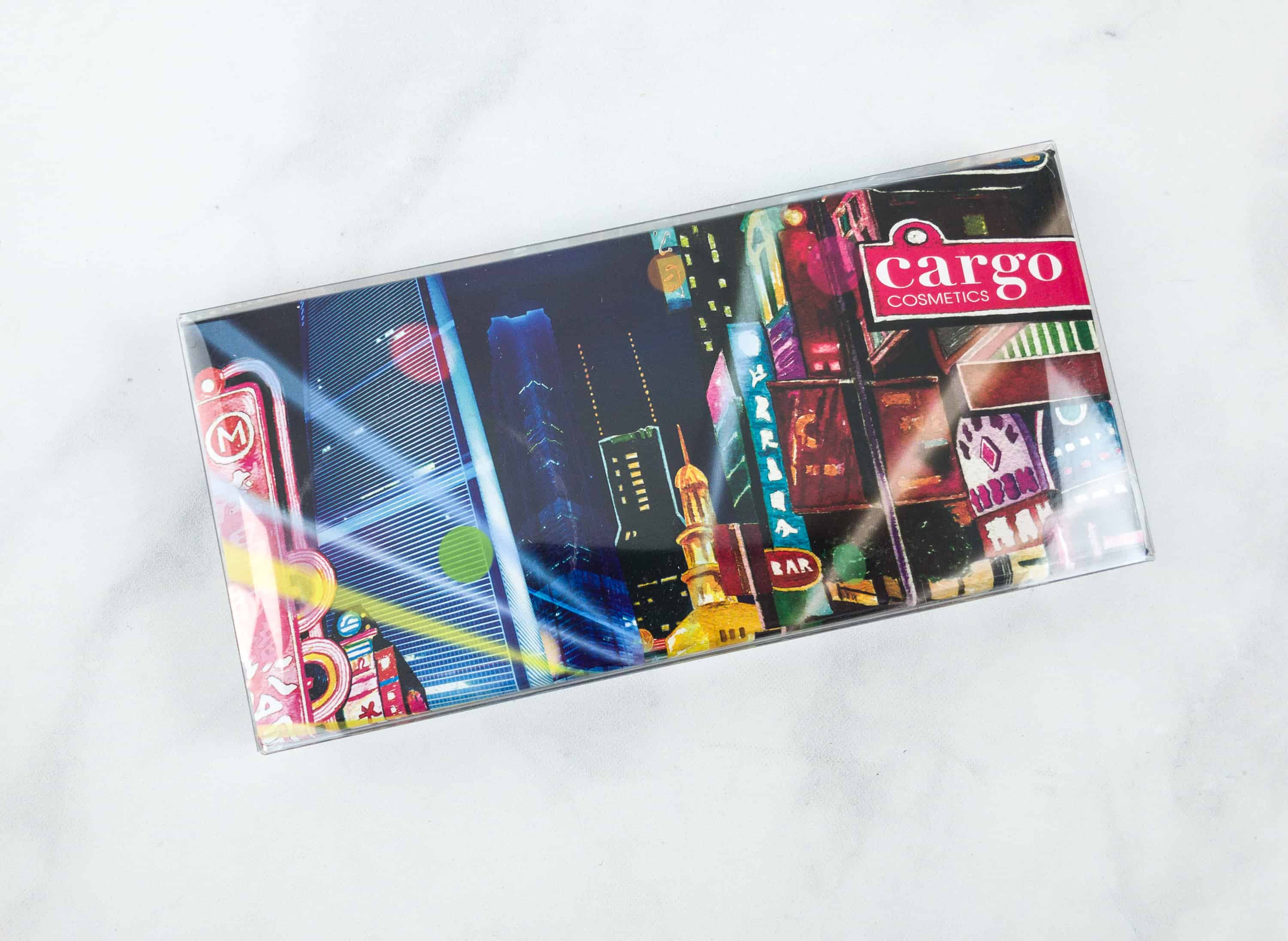 Cargo Cosmetics Cargo Shanghai Nights Palette ($34) This vibrant beauty palette is encased in a transparent hard plastic case…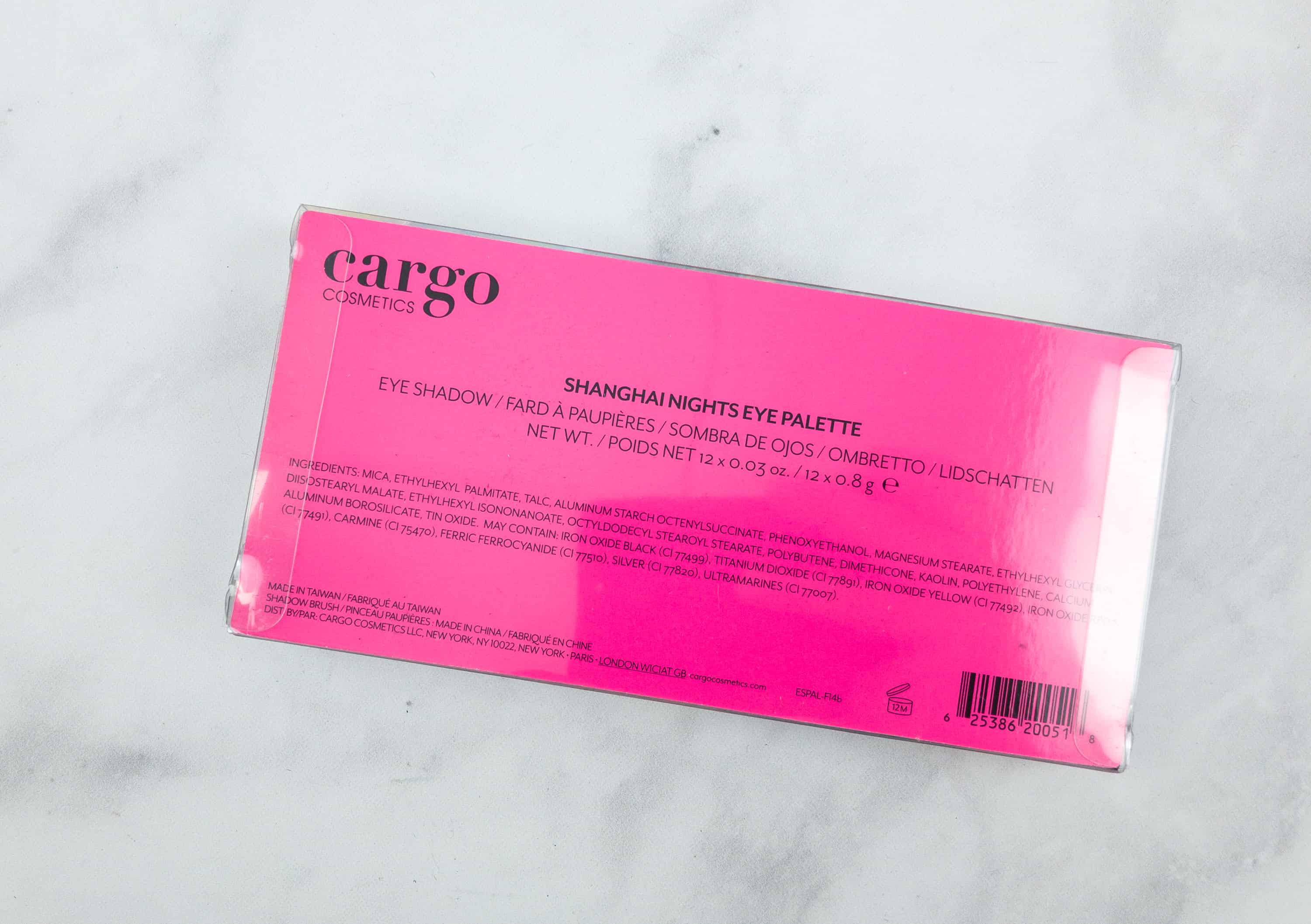 …with a hot pink info card at the back.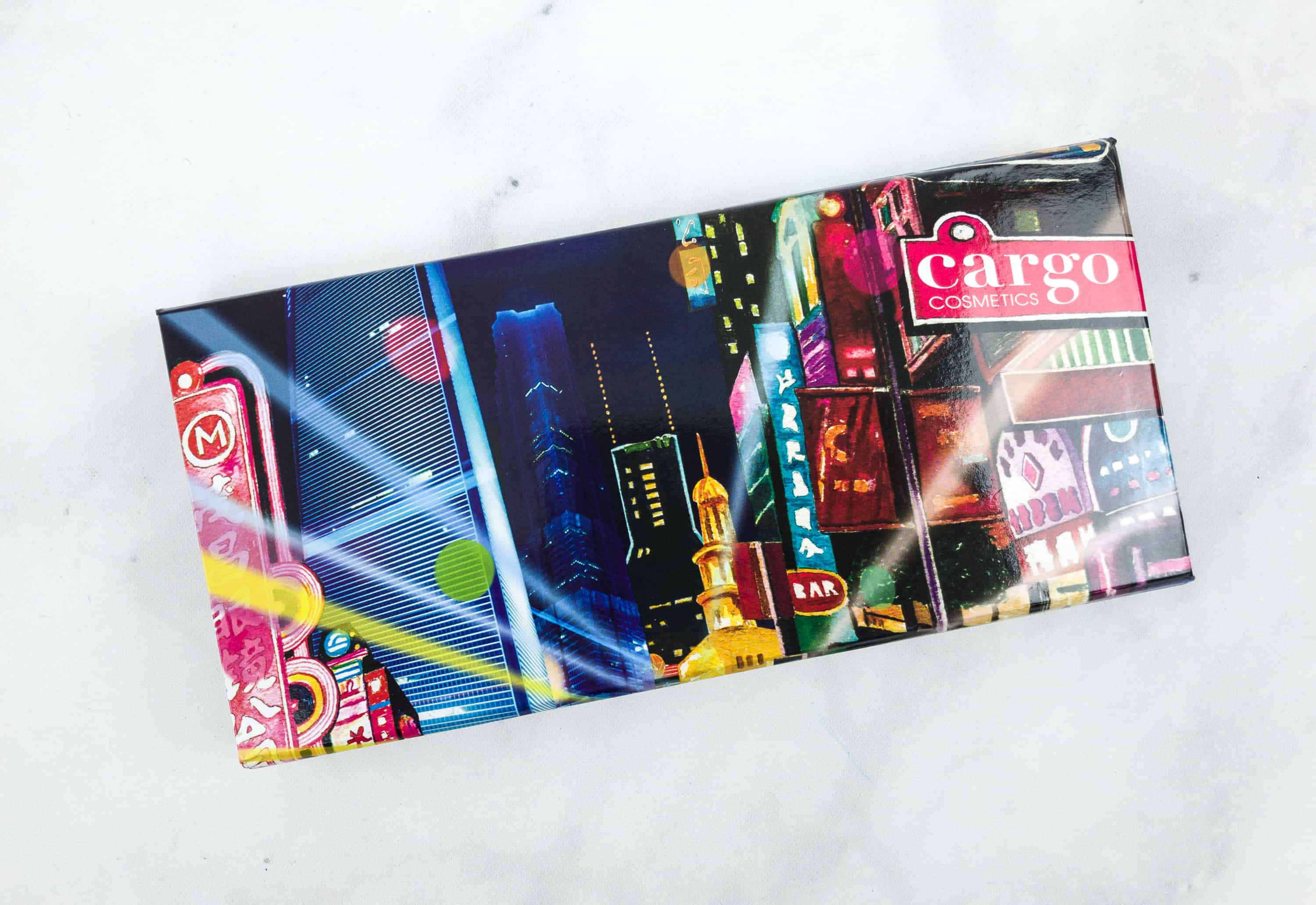 The artwork cover became even more vibrant after removing the case. It is inspired by the night lights of Shanghai.
This work of art is made in Taiwan. I think this palette is about making a lot of smoldering smoky eye looks for nightlife and party!
There are a lot of light colored transition shades to choose from. It's creamy and has a rich pigment of metallic and matte shades. The shade names are interesting too, namely: Wai Tai, Skyline, Bund, Lychee, Jin Mao, Neon, Hu, Street Style, Ginger, Jade, Bar Rouge and Night Life.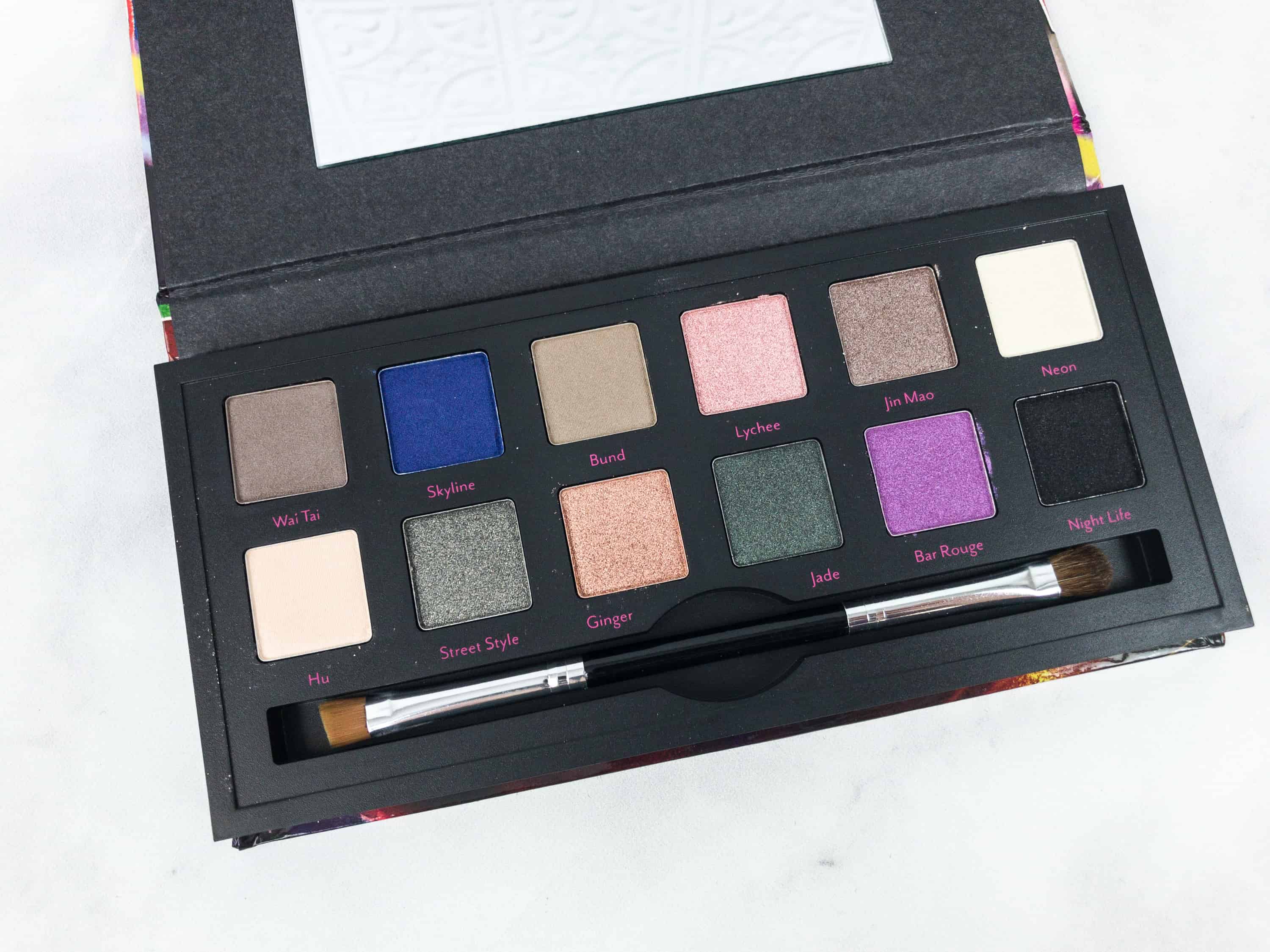 It has a double ended brush for easy use. We can use the soft shadow brush (right end of the brush in the picture) for shadows or eye primer and the tapered liner brush (left end in the picture) for applying on the lash line. We can also damp it for full pigment effect.
I'm happy about this month's box. I feel that there were no fillers and there was a nice cohesive curation. They gave us a cute summer tote bag, a lovely body mist, a colorful palette, a shiny lip gloss, and a body butter which is carefully handmade by an artisan. To top it all off, they also gave us a gorgeous box which I can use to stash my makeup or skincare goodies after. The box stayed true to their motto and the products to keep up with the trends of a modern day woman.
What do you think of this month's box?