Loot Tees is one of the Loot Wear collections of monthly subscriptions from Loot Crate with exclusive geek and gamer premium wearable accessories with a monthly theme. Loot Tees is their t-shirt subscription. From size small to 3XL for Women and 5XL for Men for just $8.99 per month – shirts for adult geeks of all sizes. See our Loot Wear reviews for photos of the other subscriptions!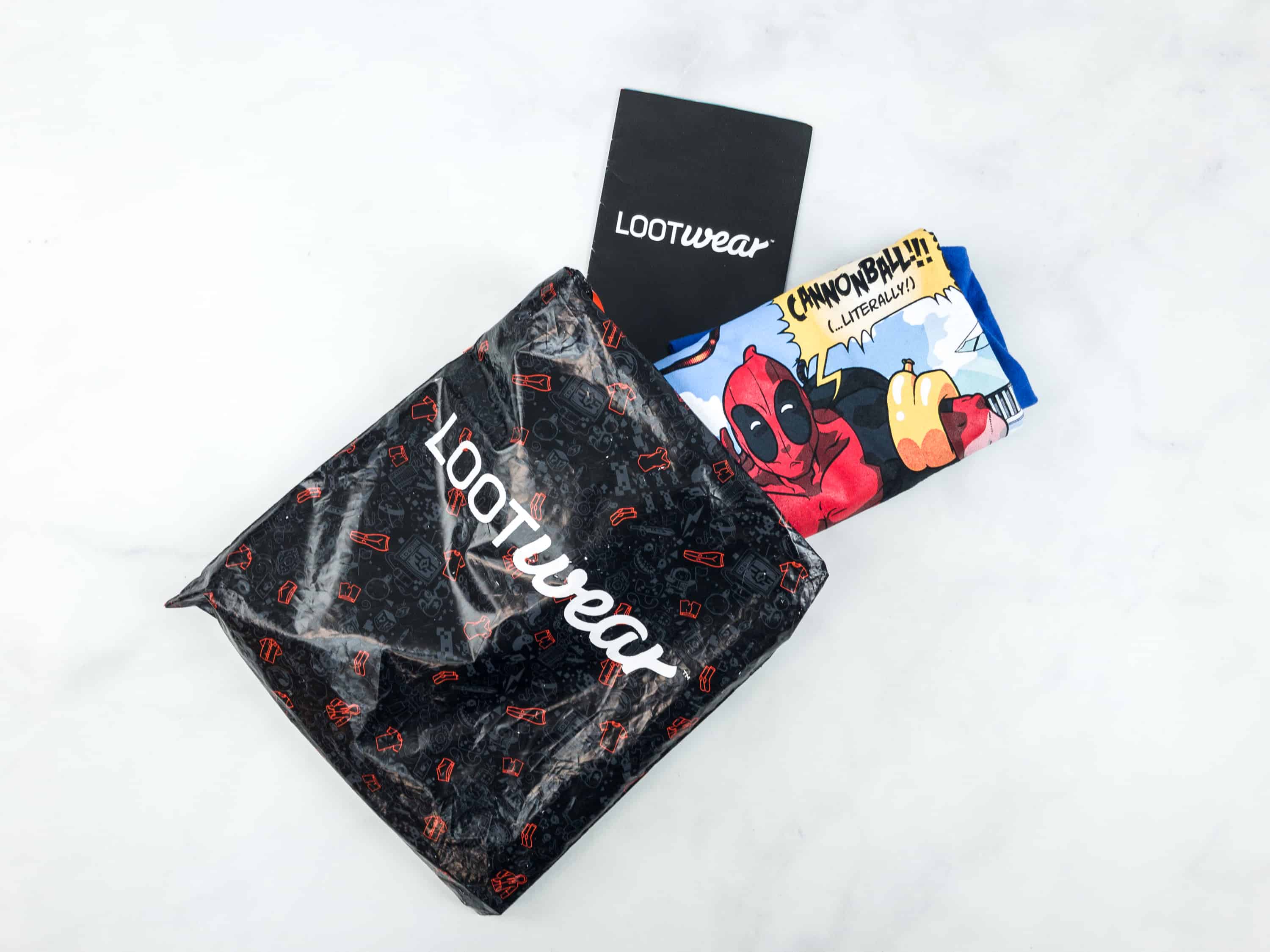 DEAL: Save 15% on Loot Wear subscriptions when you use this link and coupon code HELLOSUBSCRIPTION15. [Does not apply to Wizardry Wear] Get $3 off your first month with coupon code SAVE3. [Not valid on Undies]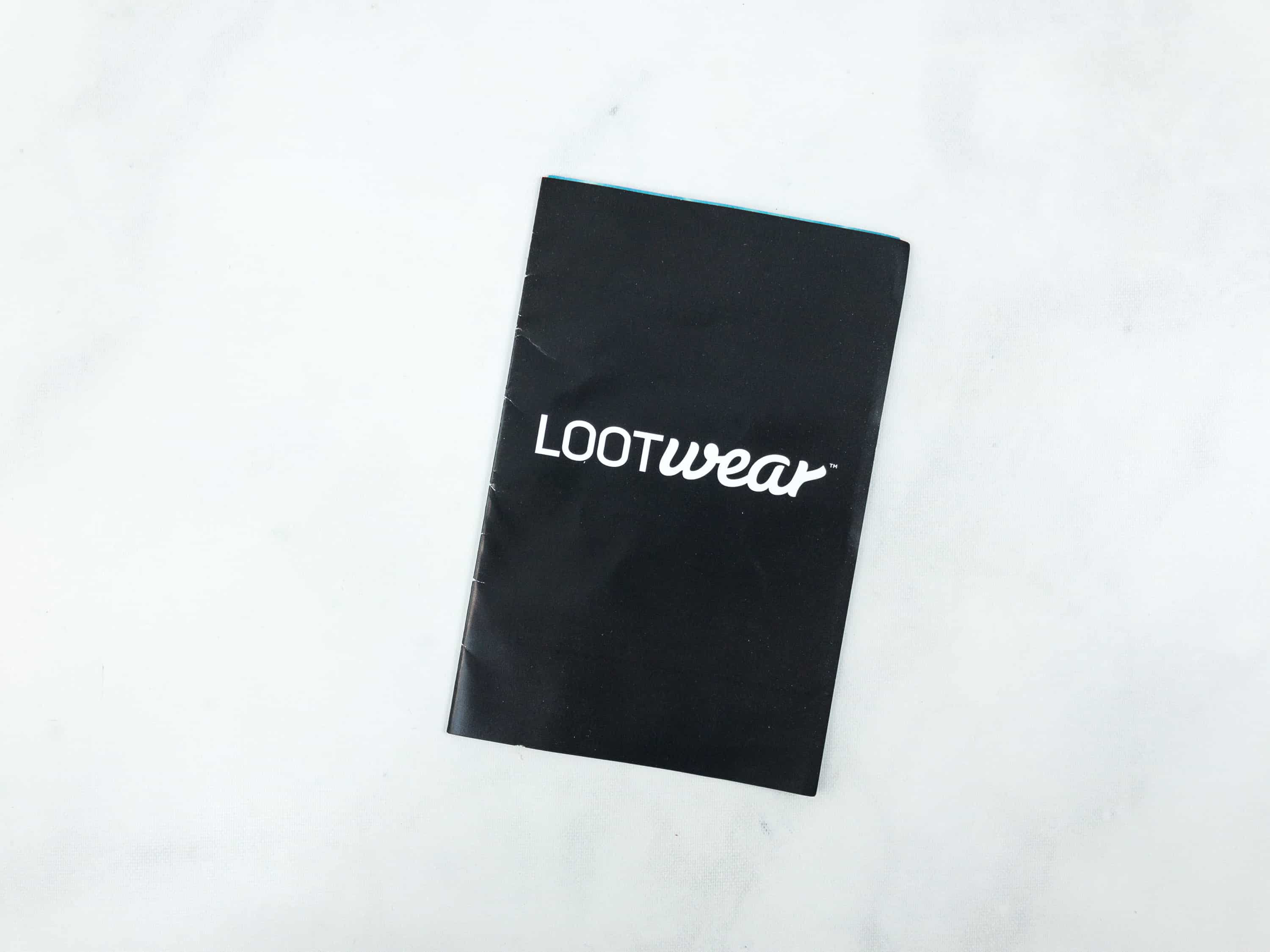 Really excited for my tee this month!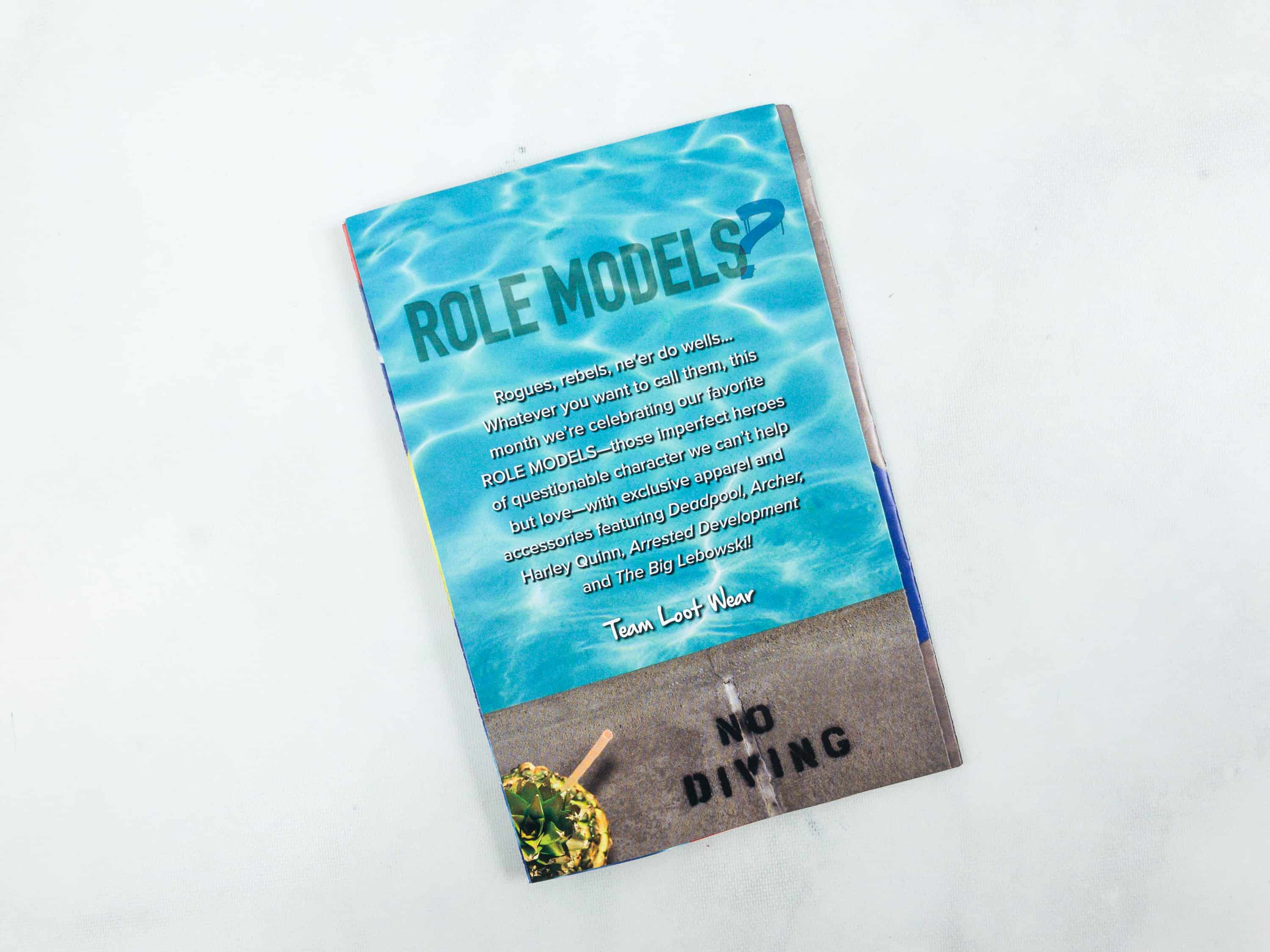 The theme for the April 2018 Loot Tees was ROLE MODELS!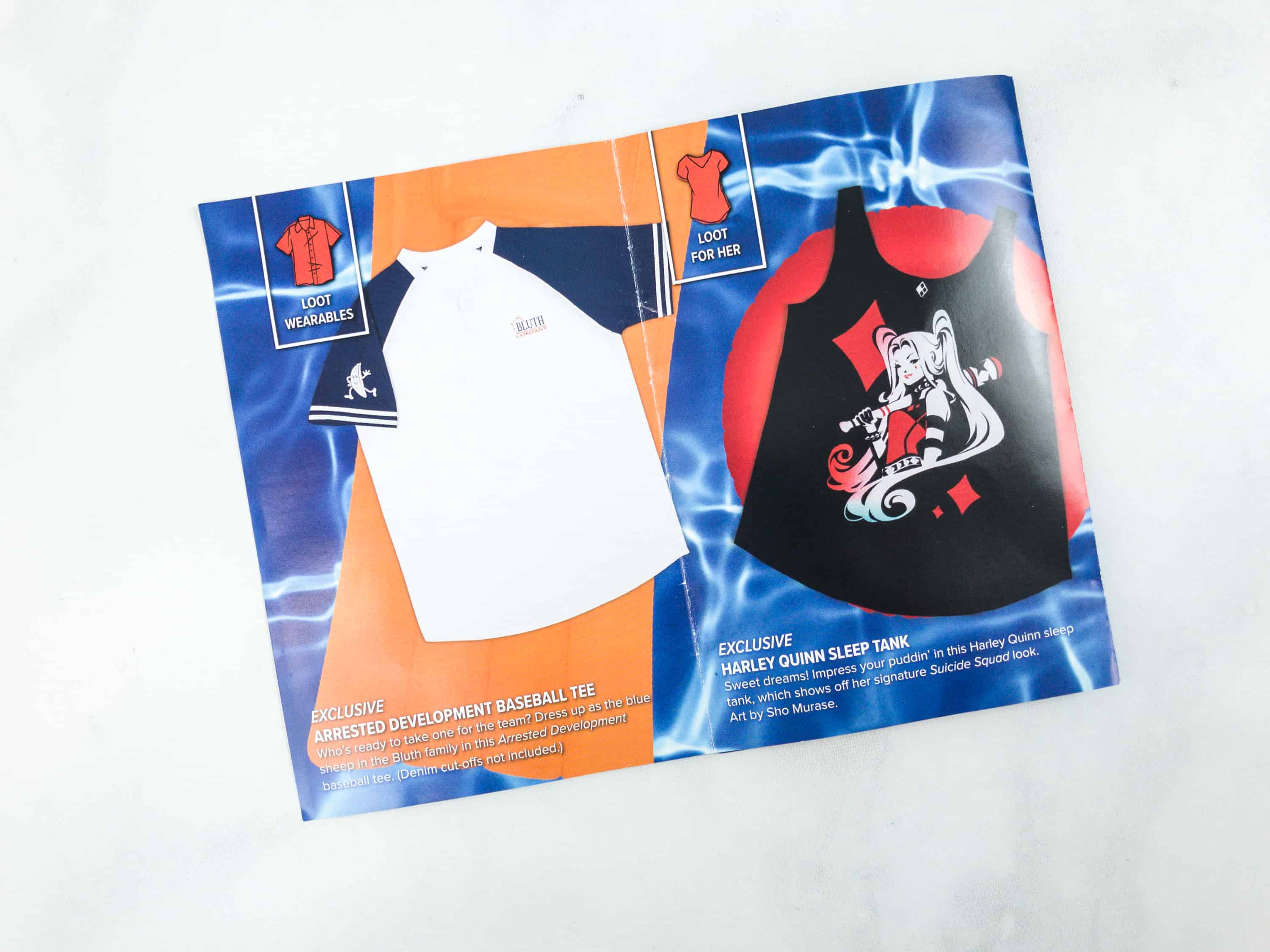 The information card shows all the items over all the Loot Wear subscriptions.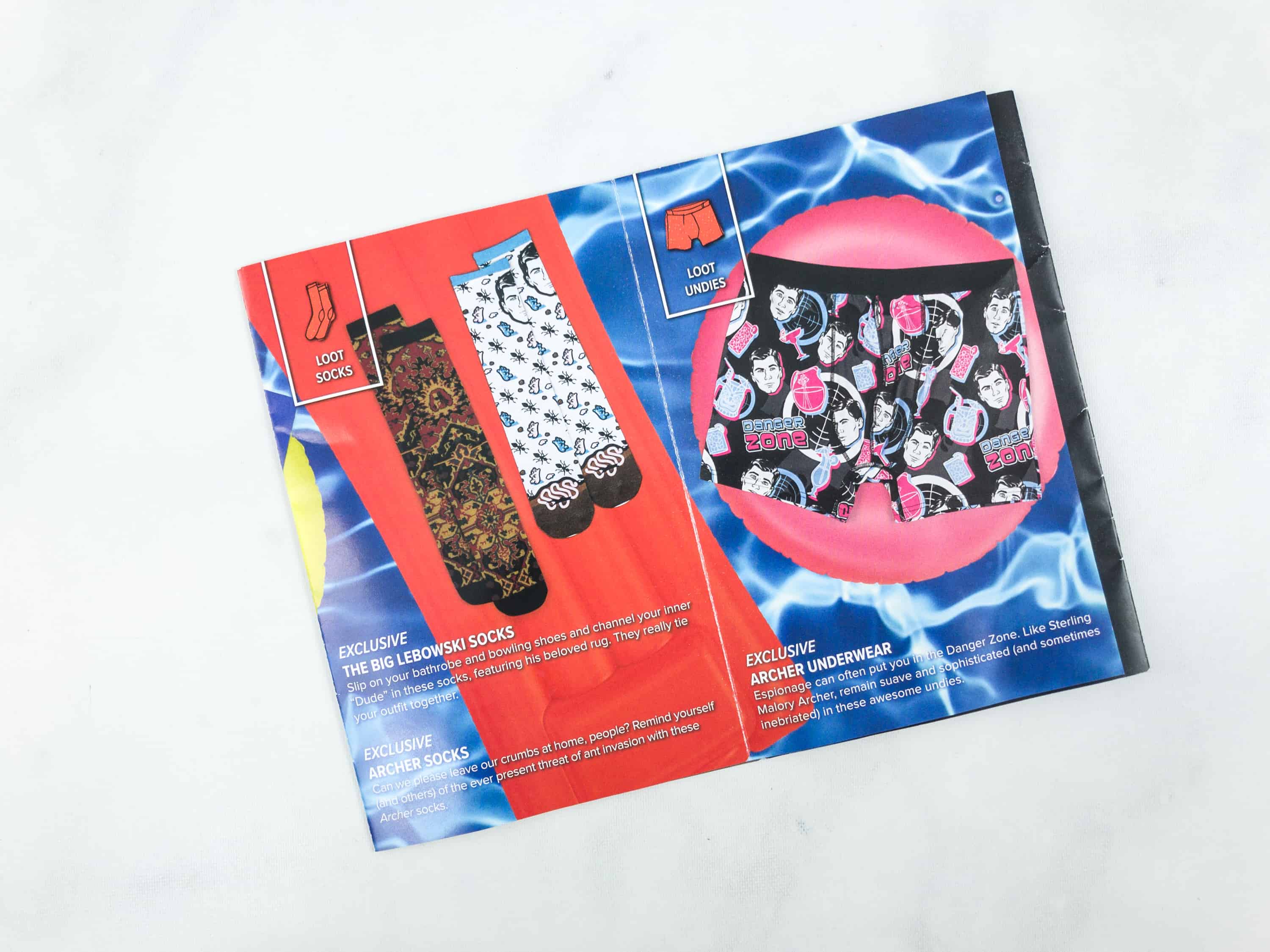 They also send out pairs of cool socks and even undies too!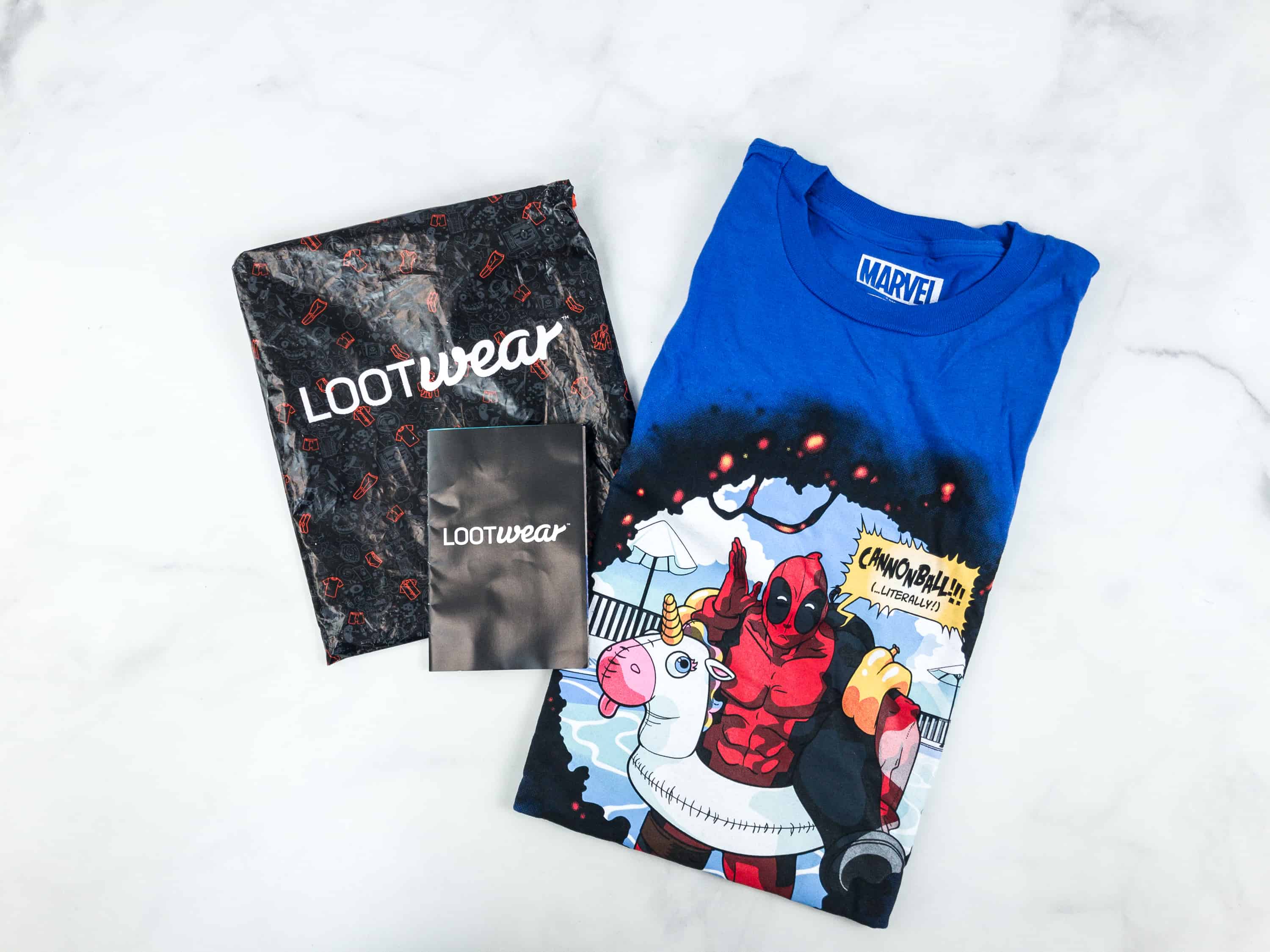 Loot Tees: EXCLUSIVE Deadpool Tee. Deadpool has just released its film sequel, so we're really not surprised that they featured him on this month's tee! And we're really excited about it!
The shirt features Deadpool waving at someone on what looks like a hole made out from a blast of super power while wearing a… Cute UNICORN floatie! Well, two of our most favorite things are featured in this shirt, we couldn't ask for more!
Cannonball! I am not sure if Cannonball was the one who caused that hole-like design on the shirt and Deadpool is calling out to him! Or is it Negasonic Teenage Warhead who did it because she also has the same power as Cannonball?
I love the shirt's design! It depicts the fun and hilarious character that is no other than Deadpool, and that being said, it's an auto-fave tee! If you are a shirt lover and can't get enough fandom tees, I highly recommend this subscription, the price for these tees is great, especially in one of the Loot Wear bundles or on an annual subscription ($9.99 per shirt shipped)!
What do you think about this month's tee?