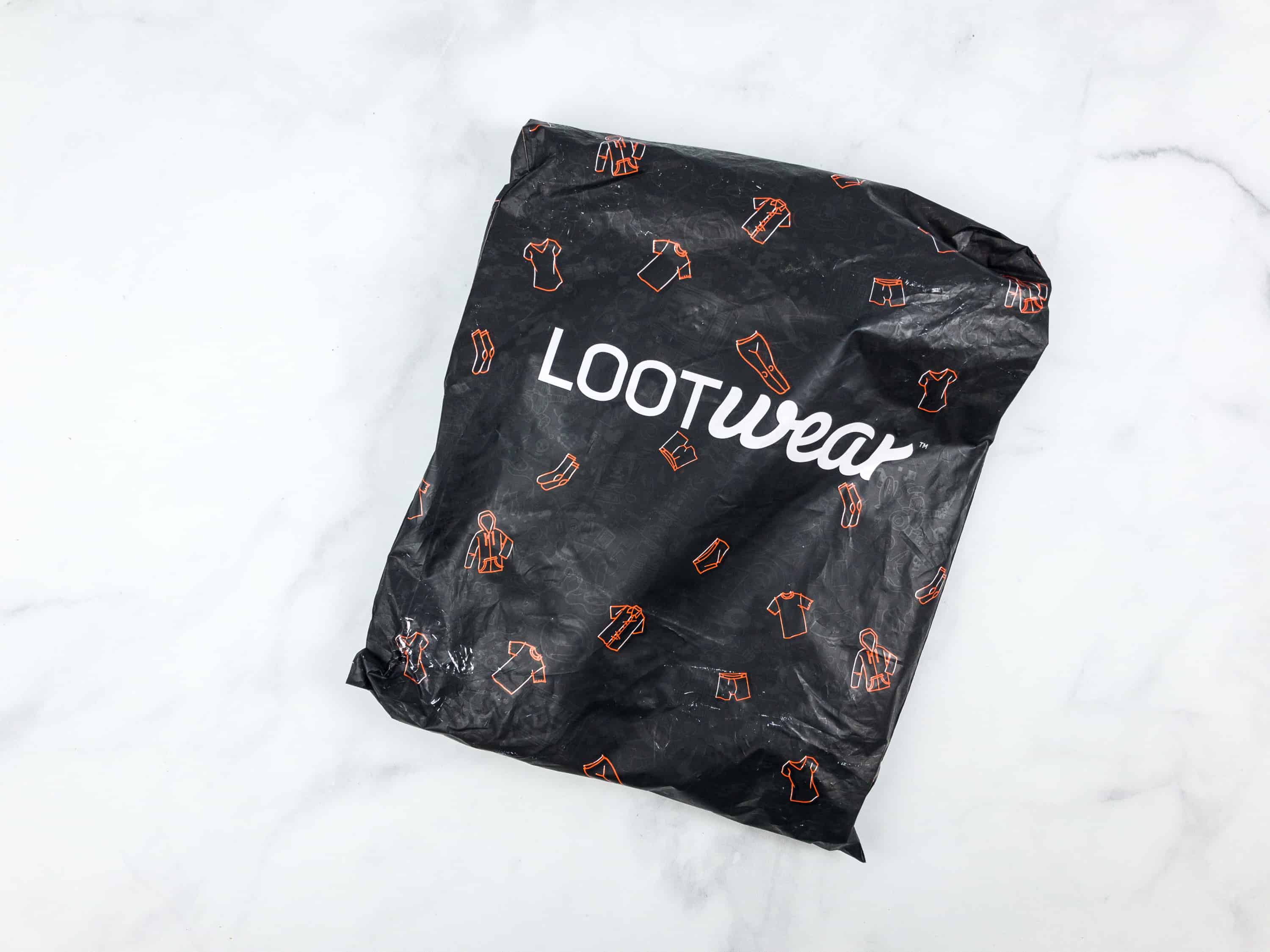 Loot Tees is one of the Loot Wear collections of monthly subscriptions from Loot Crate with exclusive geek and gamer premium wearable accessories with a monthly theme. Loot Tees is their t-shirt subscription. From size small to 3XL for Women and 5XL for Men for just $8.99 per month – shirts for adult geeks of all sizes. See our Loot Wear reviews for photos of the other subscriptions!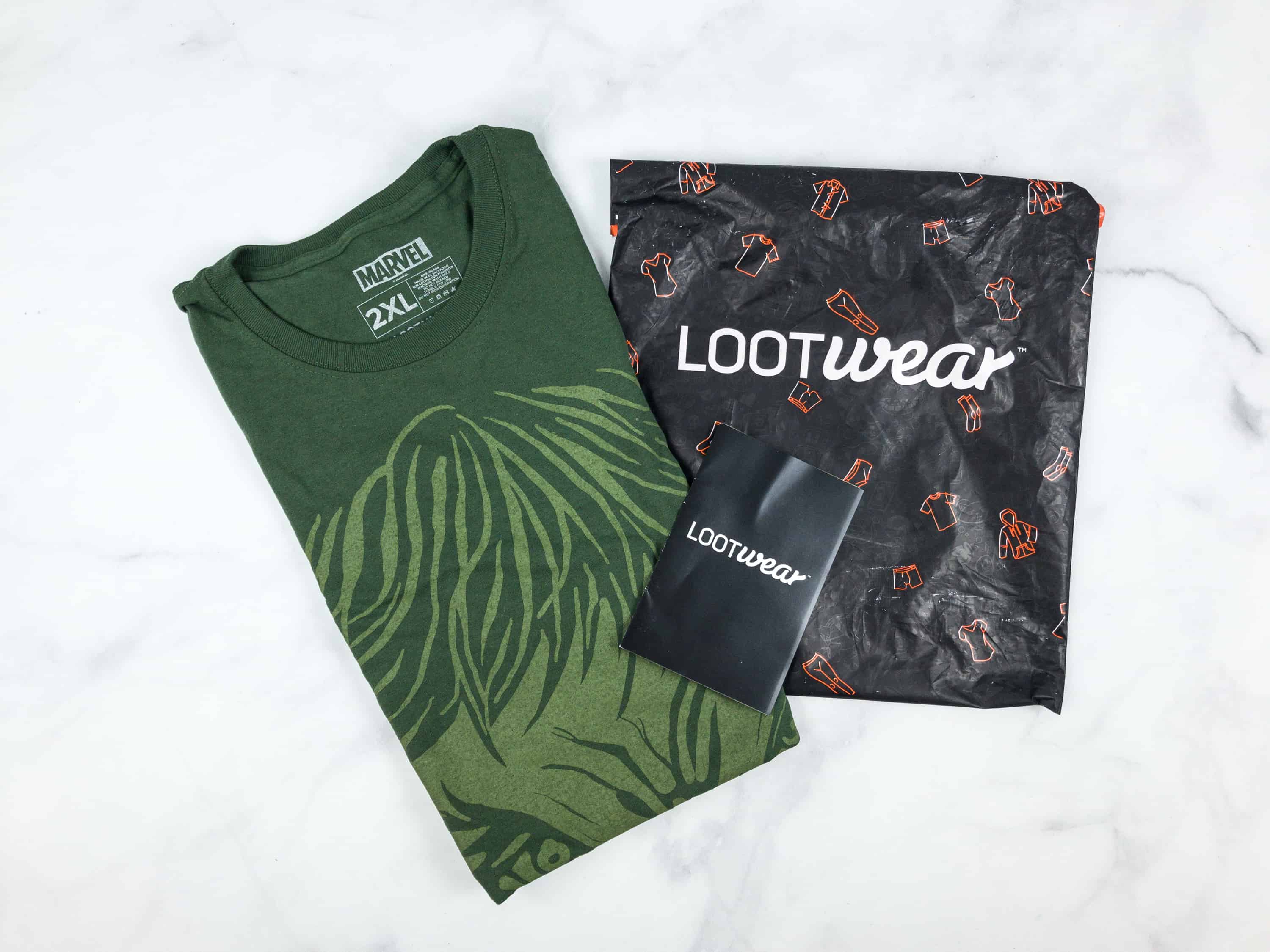 DEAL: Save 15% on Loot Wear subscriptions when you use this link and coupon code HELLOSUBSCRIPTION15. [Does not apply to Wizardry Wear] Get $3 off your first month with coupon code SAVE3. [Not valid on Undies]
LIMITED TIME DEAL: Through 7/6 Get 40% off your subscription when you subscribe to select Loot Cratesubscription plans when you use coupon code FREEDOM2018! PLUS get a FREE Loot Crate box on 1-month subscriptions and free Loot Crate DX box on 3+ month subscriptions.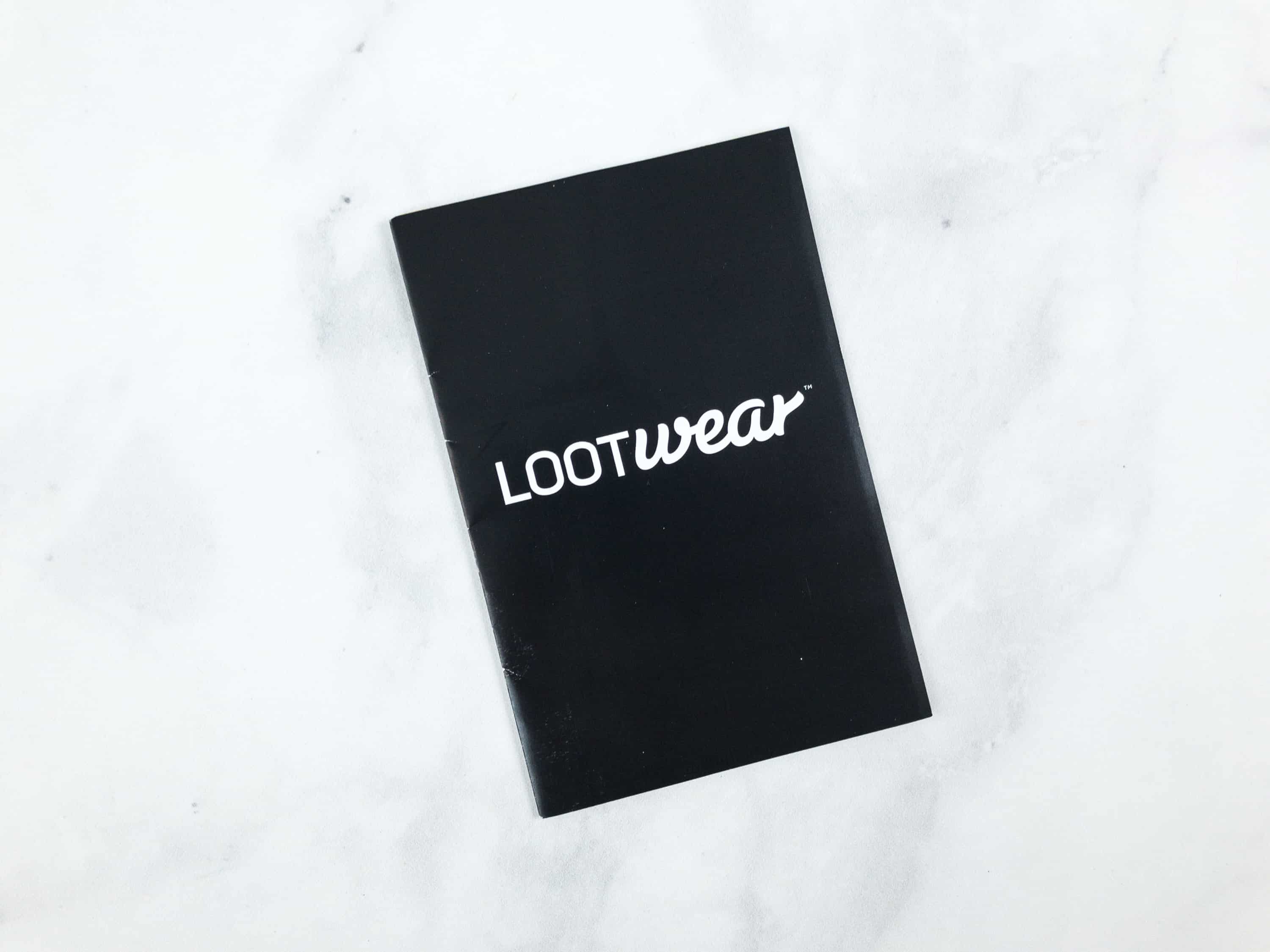 Really excited for my tee this month!
The theme for the June 2018 Loot Tees was COLOSSAL!
The information card shows all the items over all the Loot Wear subscriptions.
This accordion pamphlet describes all the Wearables available this month.
It's usually superfluous, as the franchise references on the clothing are spot-on and highly recognizable.
They also send out pairs of cool socks and even undies too, and what's more exciting about this crate is that most items are Loot Wear exclusives!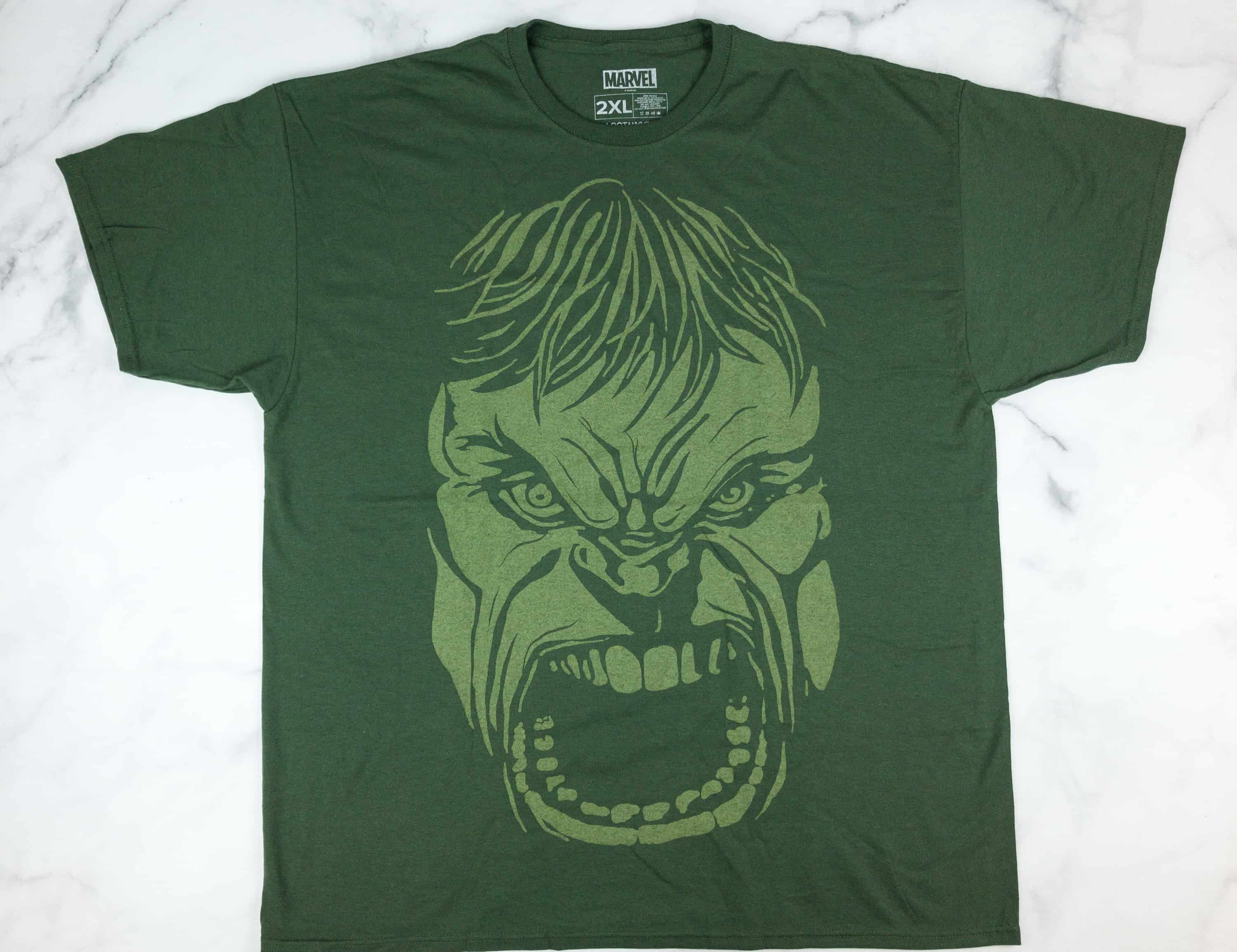 Loot Tees: EXCLUSIVE The Incredible Hulk Tee. When speaking about the word "colossal" and at the same time talking about Marvel, the first character that comes to my mind is the living engine of destruction, The Incredible Hulk!
Unlike Hulk who was built with massive muscles and anger, this shirt is so light and soft. This also provides a great fit, making it a very comfy shirt to wear.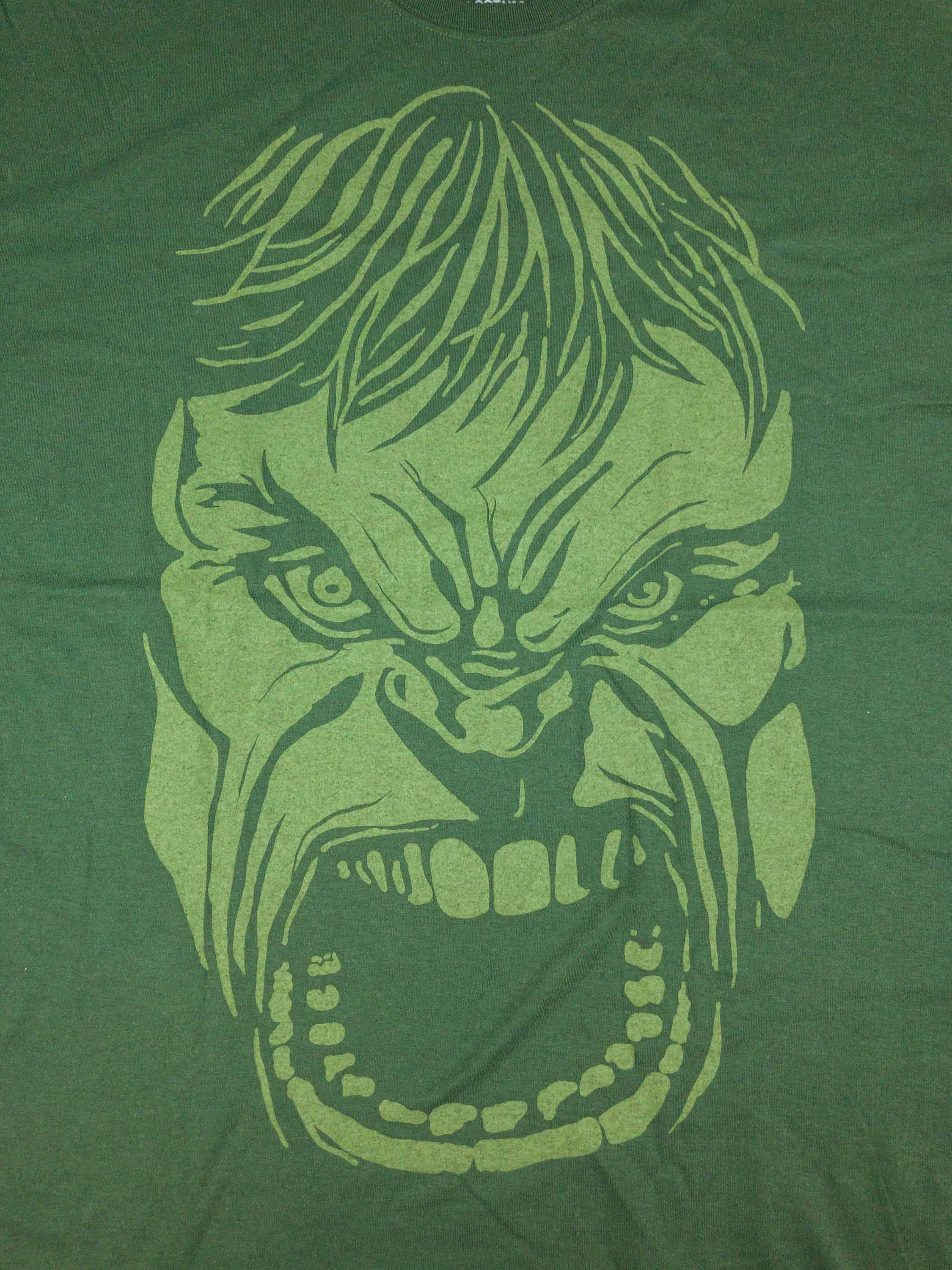 The print features exactly how The Incredible Hulk looks like when he's angry — so brutal, ferocious, and ruthless!
HULK SMASH! I just can't put a word to describe how much I love the shirt I received this month from Loot Tees. Of all the superheroes from Avengers, The Incredible Hulk is truly a standout because of his aggressiveness, supremacy, and brute strength.  If you are a shirt lover like me and can't get enough fandom tees, this subscription is for you!
What do you think about this month's tee?