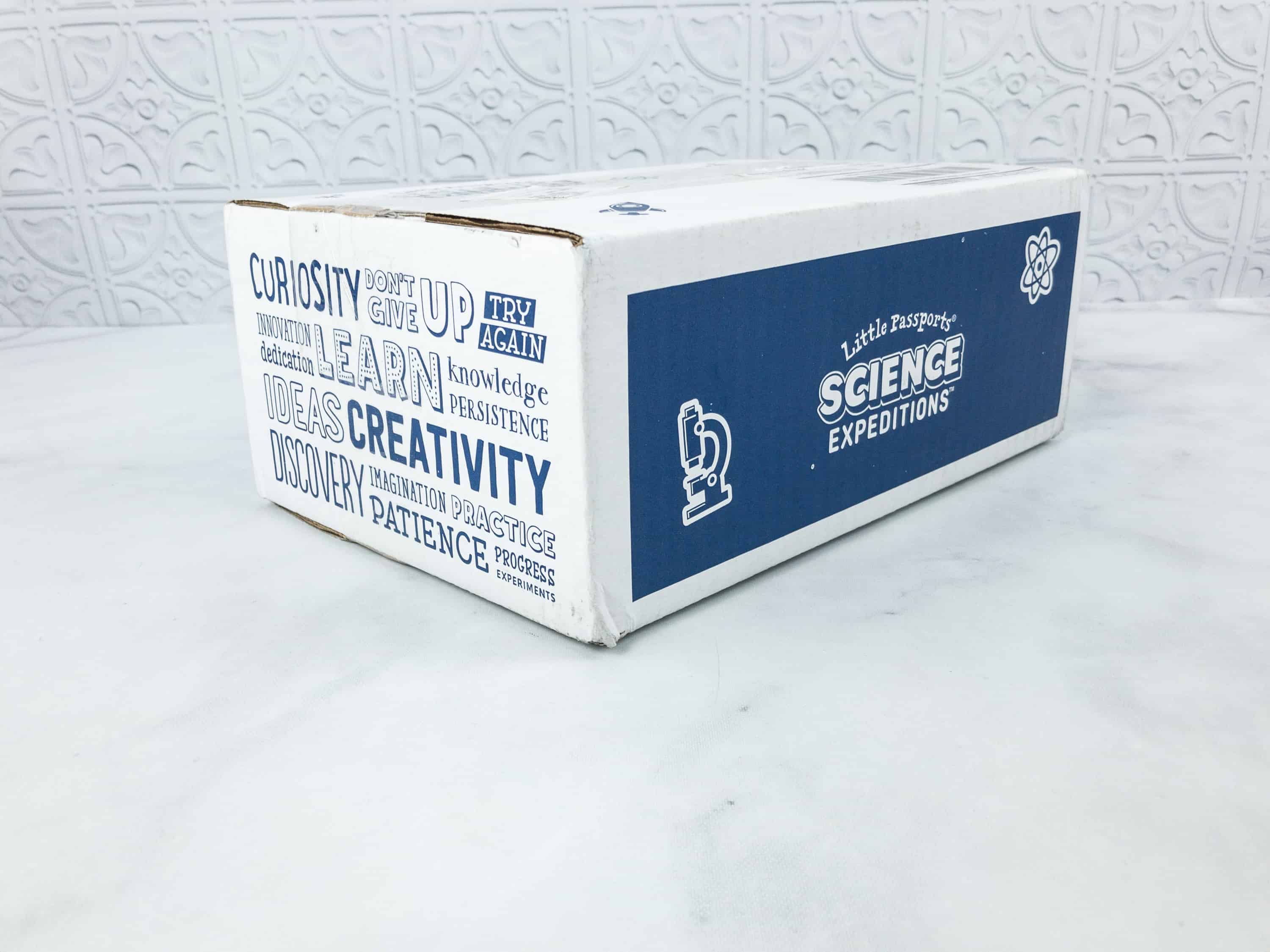 Little Passports Science Expeditions is a monthly subscription science kit packed full of science experiments related to themes like rockets, forensic science, vision, caves and crystals, northern lights and magnetism, hydrology, and more! Science Expeditions lets kids solve real-life scientific mysteries every month through science experiments, hands-on STEM activities and more! Every box includes a 16 page comic with scientific mysteries to solve and fun activities, 8-page experiment guides, hands-on experiment guides, and achievement badges for your lab notebook! This subscription is intended for children ages 9 and older.

They included an info card for some online bonuses. It features videos, tips, printables and more, for more scientific fun!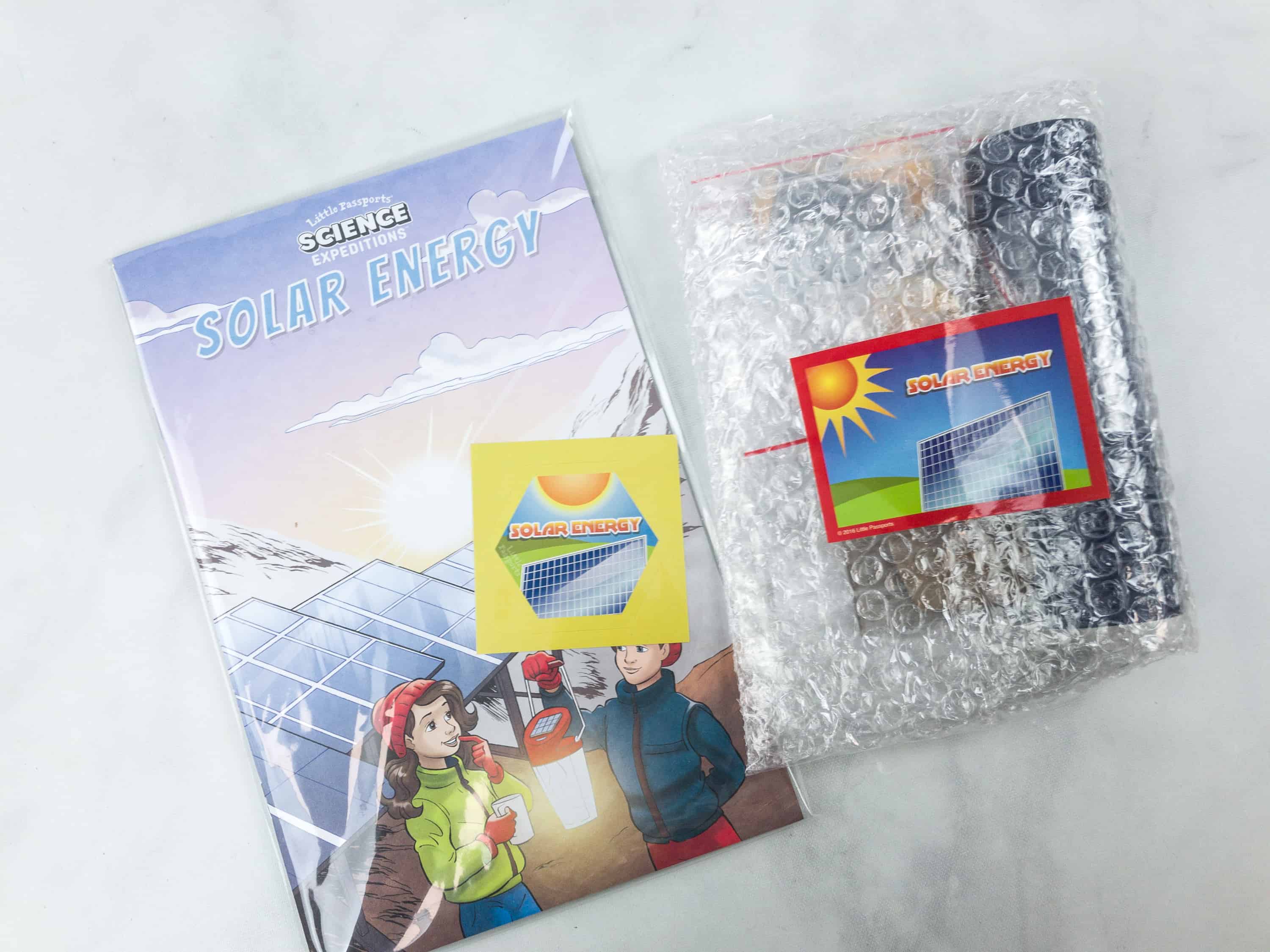 Everything in our Solar Energy box!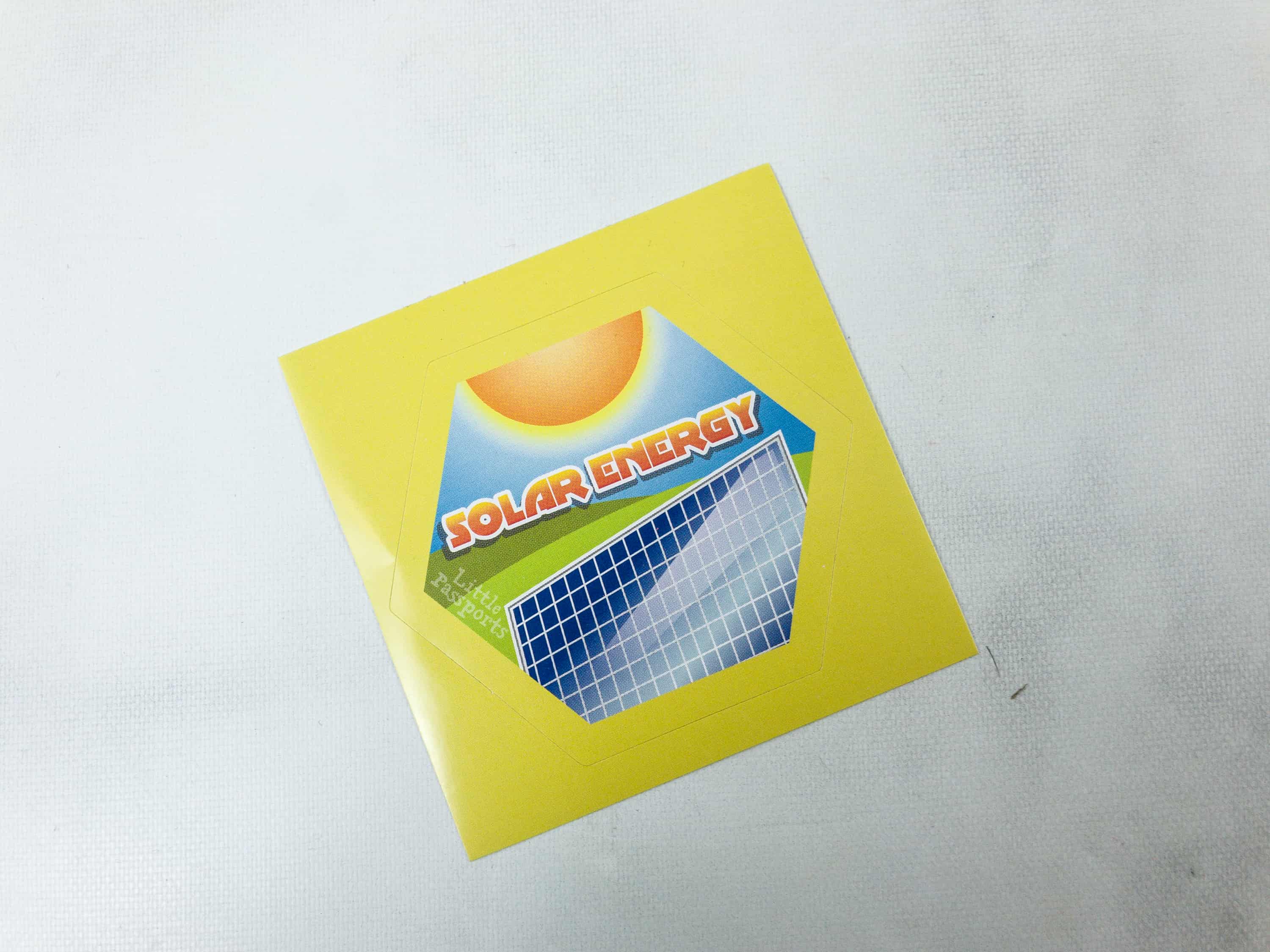 Achievement Badge. Every box includes a sticker badge, which can be placed and collected in the lab notebook when your child has completed the tasks.
There you go! It feels good to see how far we accomplished with this booklet.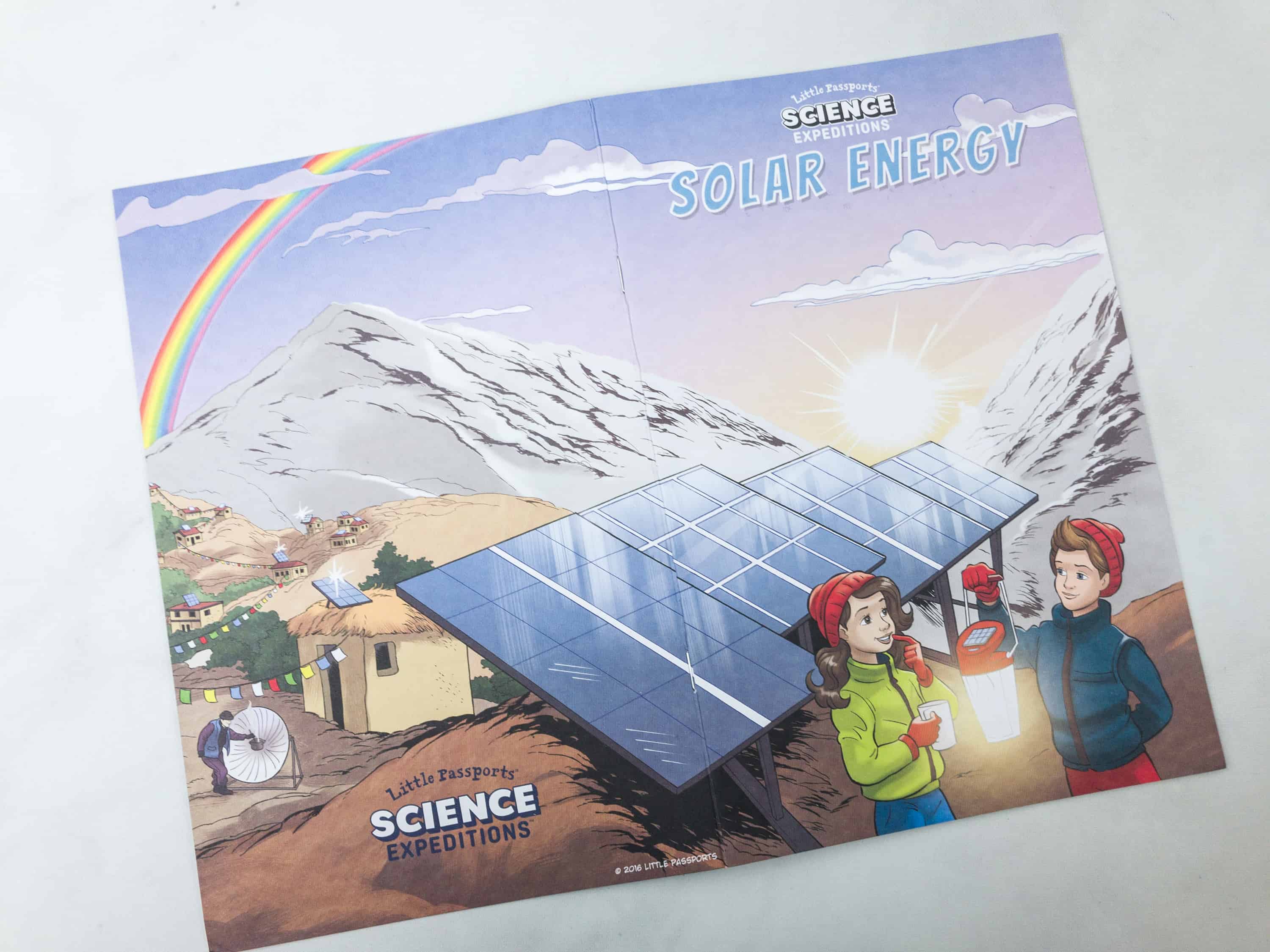 Little Passports Science Expeditions: Solar Energy Comic: Every box includes a 16-page comic book with glossary and bonus activities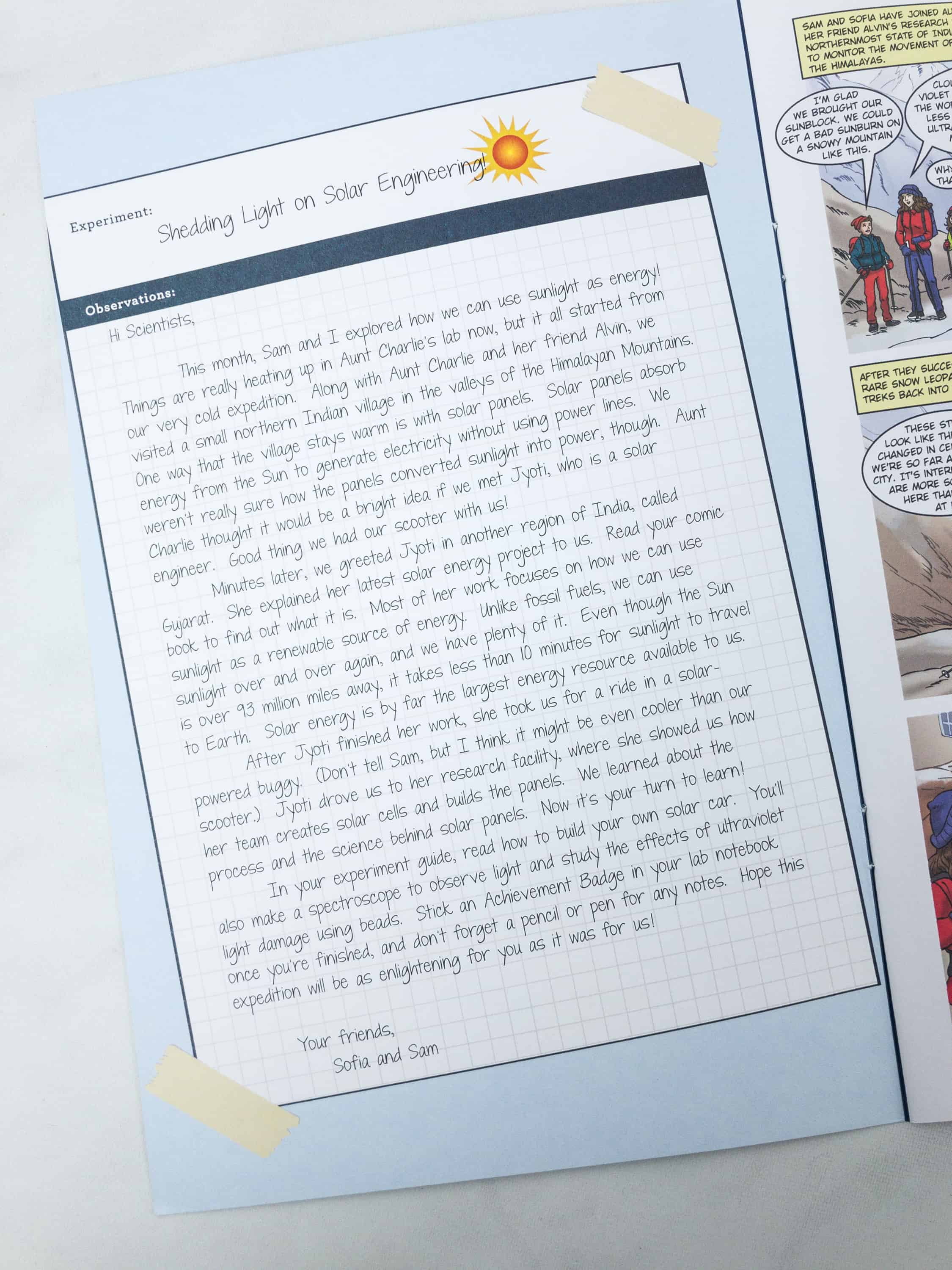 There's a long letter from Sofia and Sam and it definitely increased my daughter's curiosity about how solar energy works.
This is the story of how they explored the rural parts of India and how they utilized the solar energy to their advantage.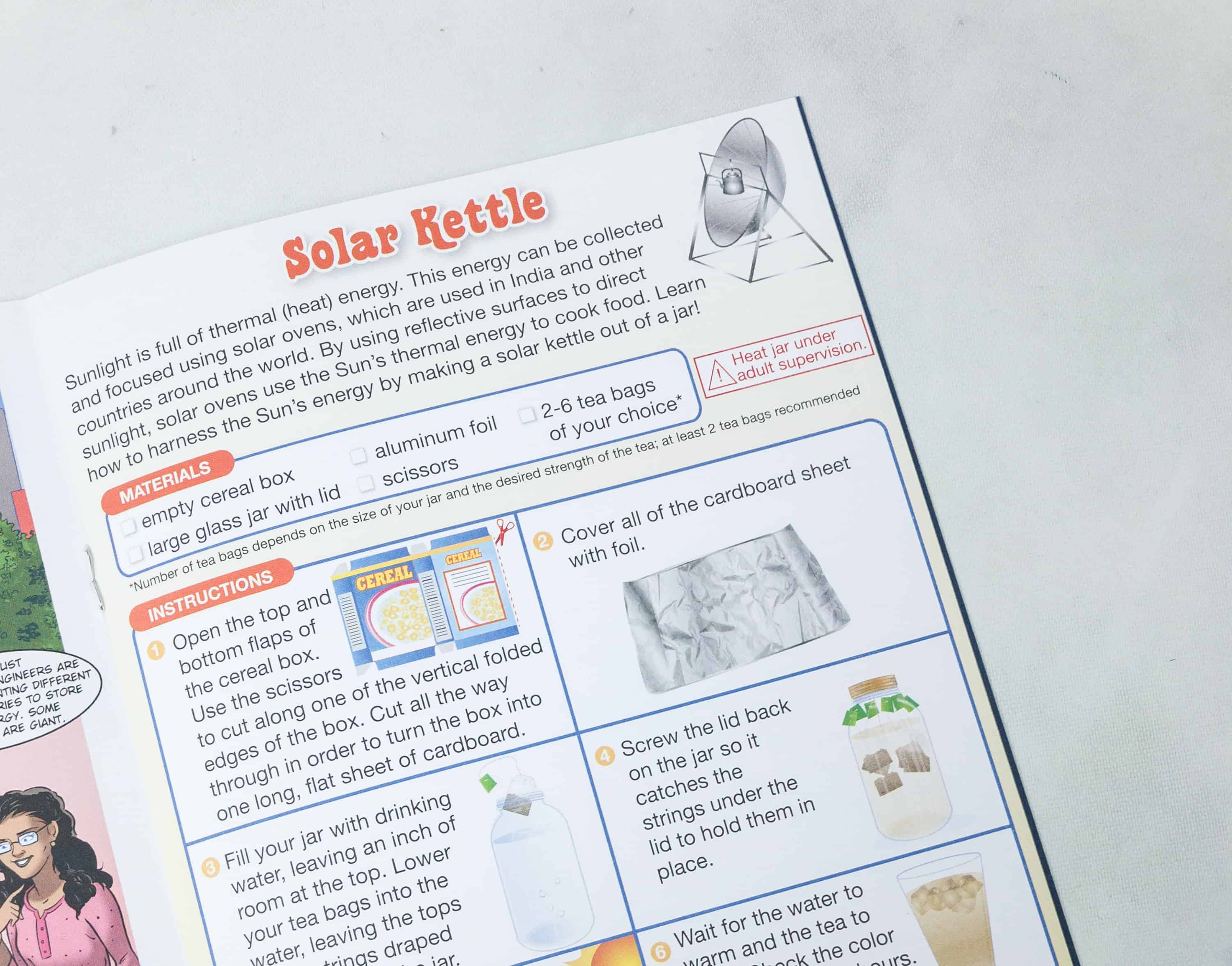 First Solar Energy themed activity: making a solar kettle! In this activity, you will need an empty cereal box, large glass jar with lid, aluminum foil, scissors, and 2-6 tea bags of your choice.
The next activity is about The Albedo Effect. Materials needed are black crayon, white crayon, white piece of paper, and black piece of paper.
The Albedo Effect is the amount of solar energy absorbed or reflected by a surface. Different materials absorb and reflect the sun's energy in different ways. Materials with high albedos, like snow and ice, reflect more solar energy than they absorb. Materials with low albedos, like water and soil, absorb more solar energy than they reflect. One of the factors determining a material's albedo is the color. Complete these experiments to learn how color affects albedo.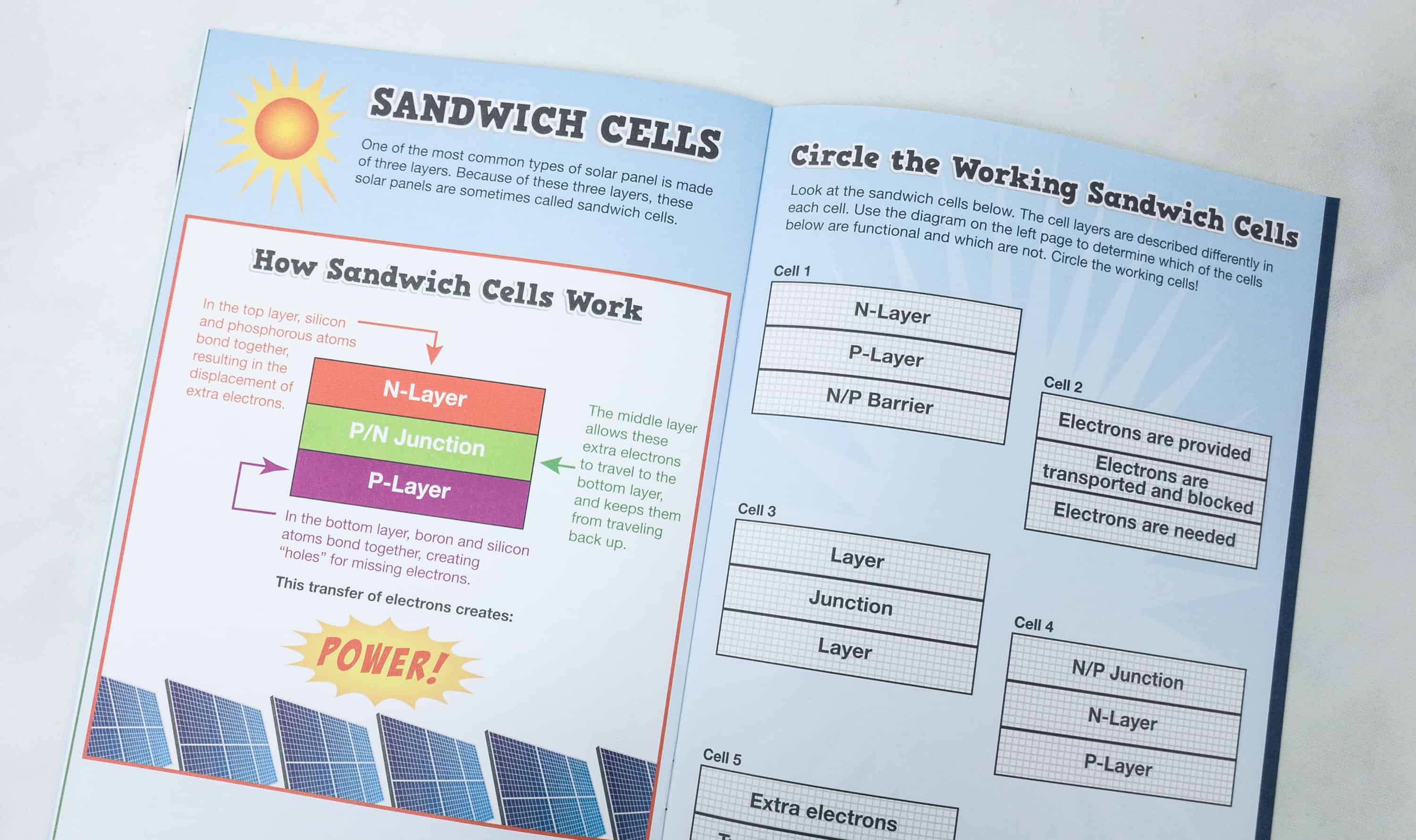 There's also a feature in the booklet that explains how solar panels work.
Another fun activity is the Solar Powered Symbol Search. Next to it is the glossary with illustrations, which makes it easier for kids to understand Solar Energy related keywords.
Inside this bubble wrap is our activity kit!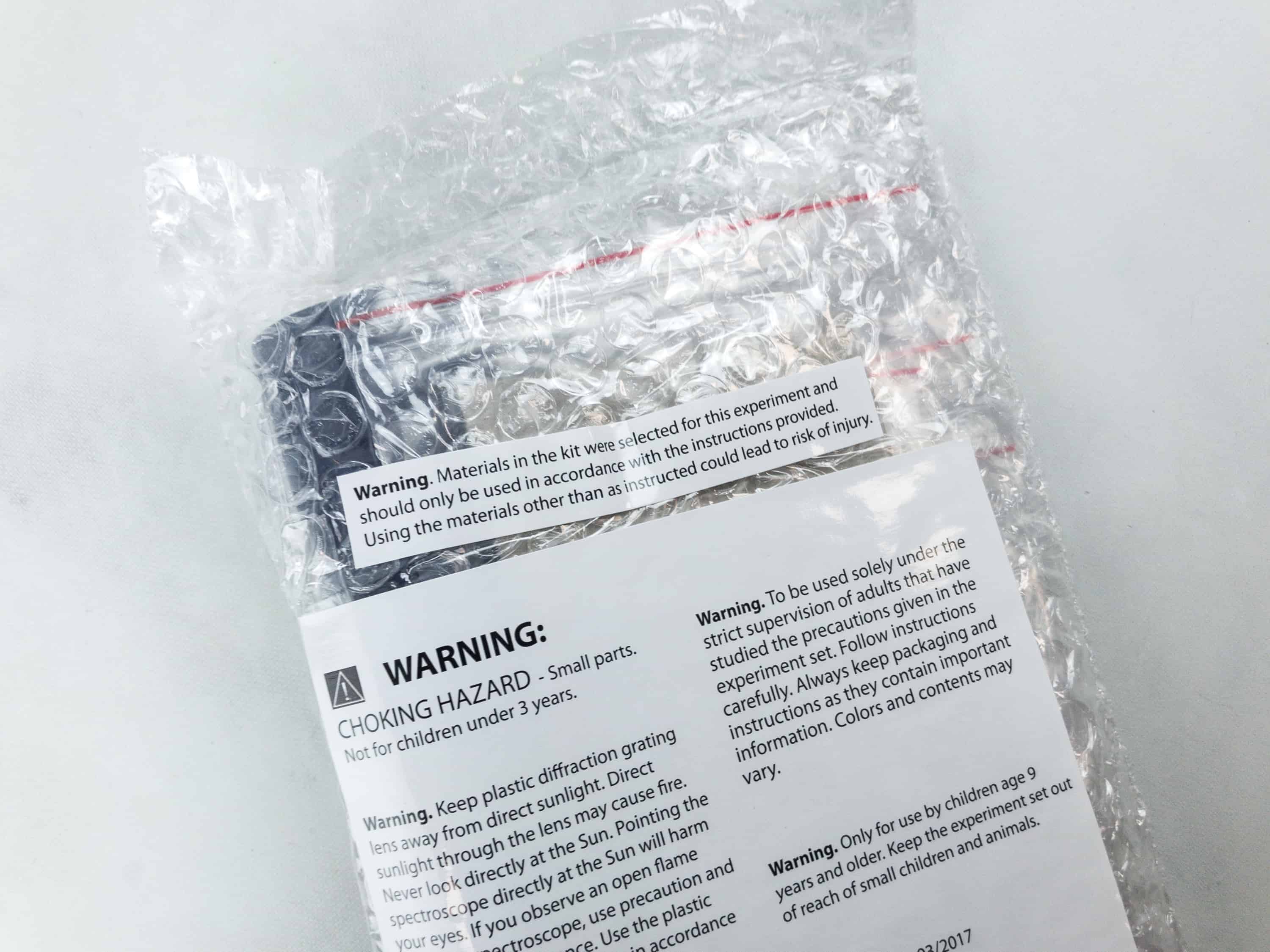 The back of the packaging includes warnings. It's helpful for parents or guardians who are supervising the kids during the experiments.
Here's everything we need for this month's experiments!
After reading and working through the enclosed Solar Energy comic, we're ready to do the experiments!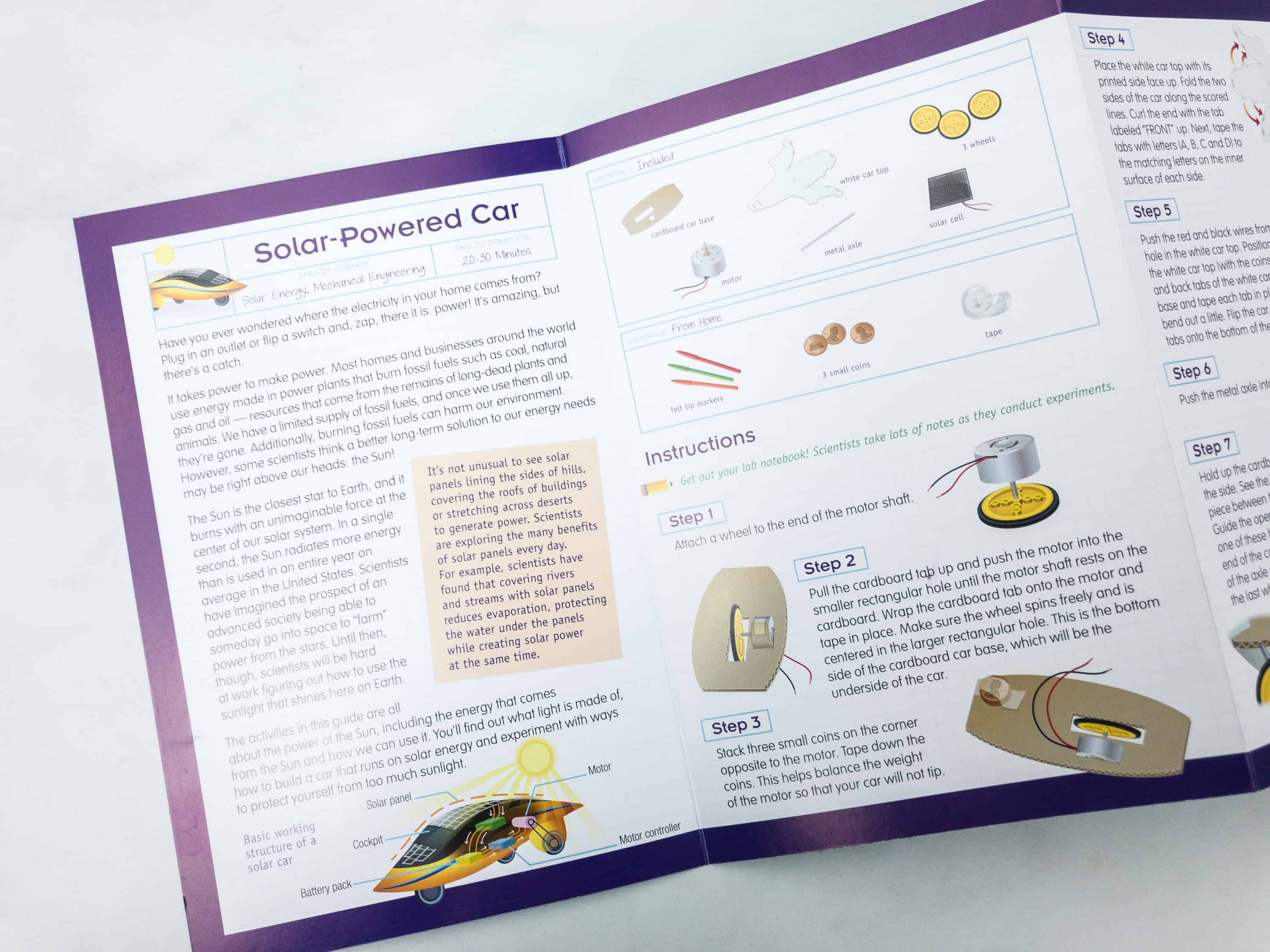 The first experiment is about making our own solar-powered car.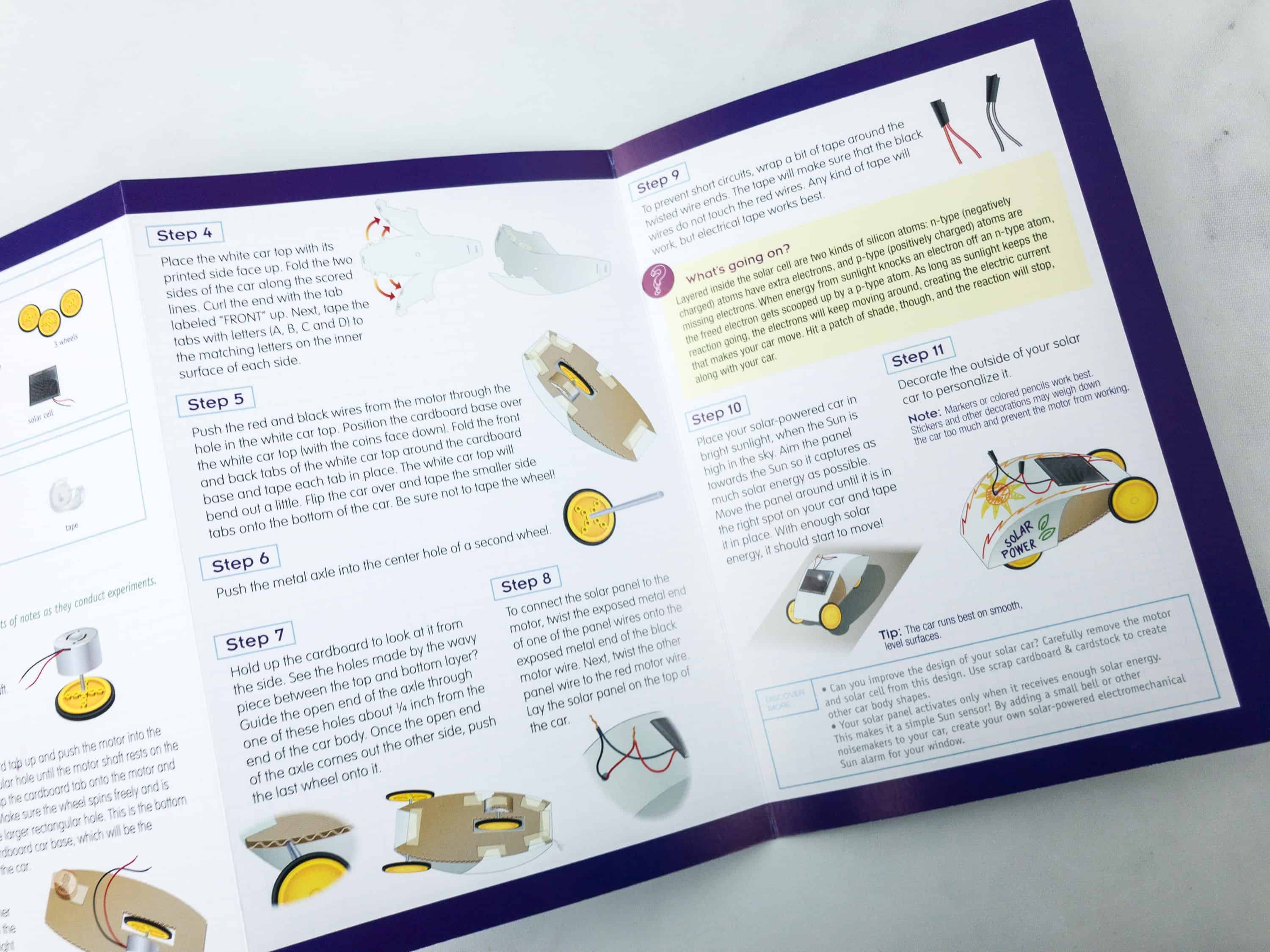 We appreciate the detailed instructions – they are great for older kids.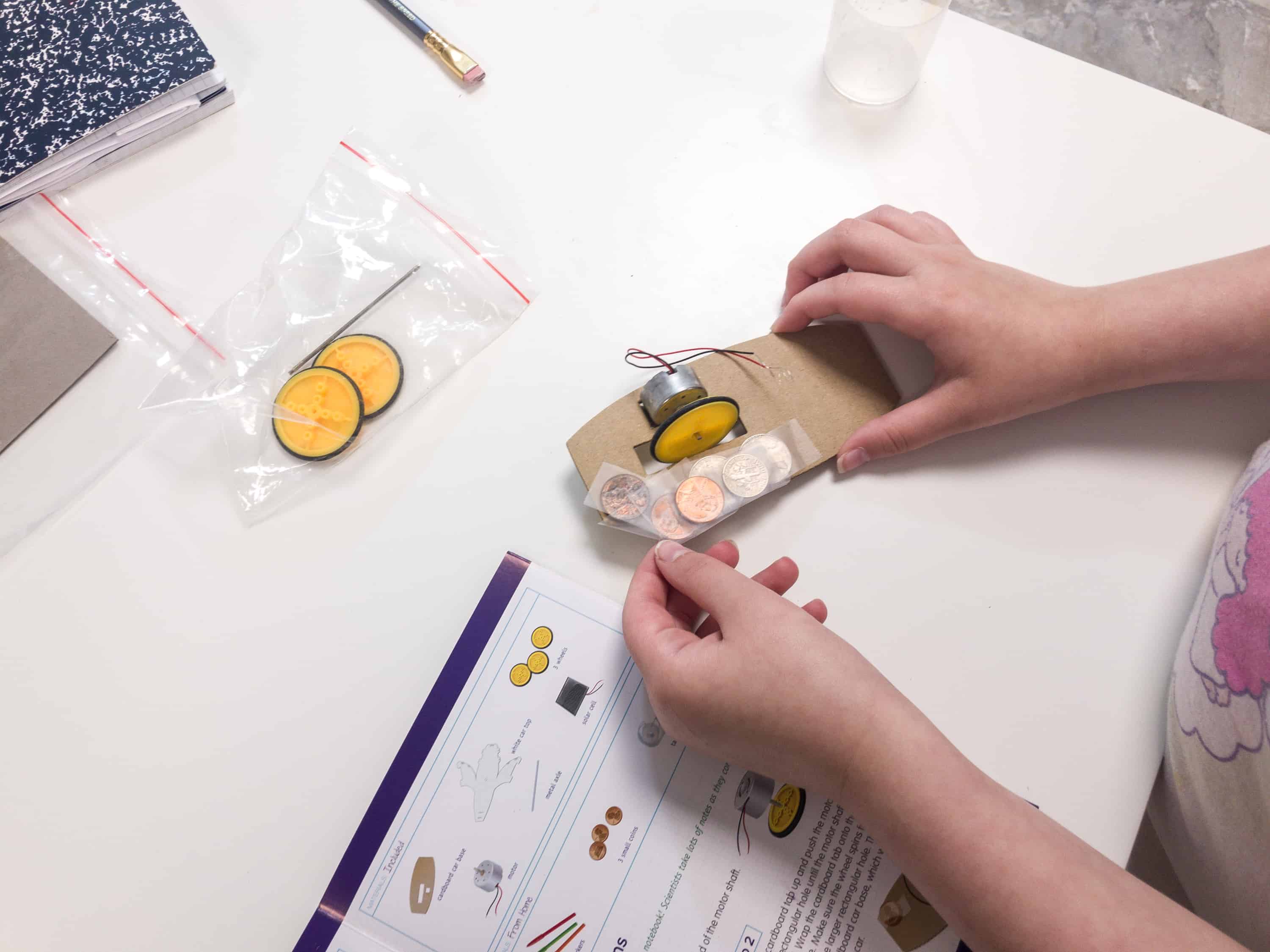 My daughter is 9 and can complete all the activities herself. The instructions said we should tape 3 coins at the edge – I guess we experimented with more 🙂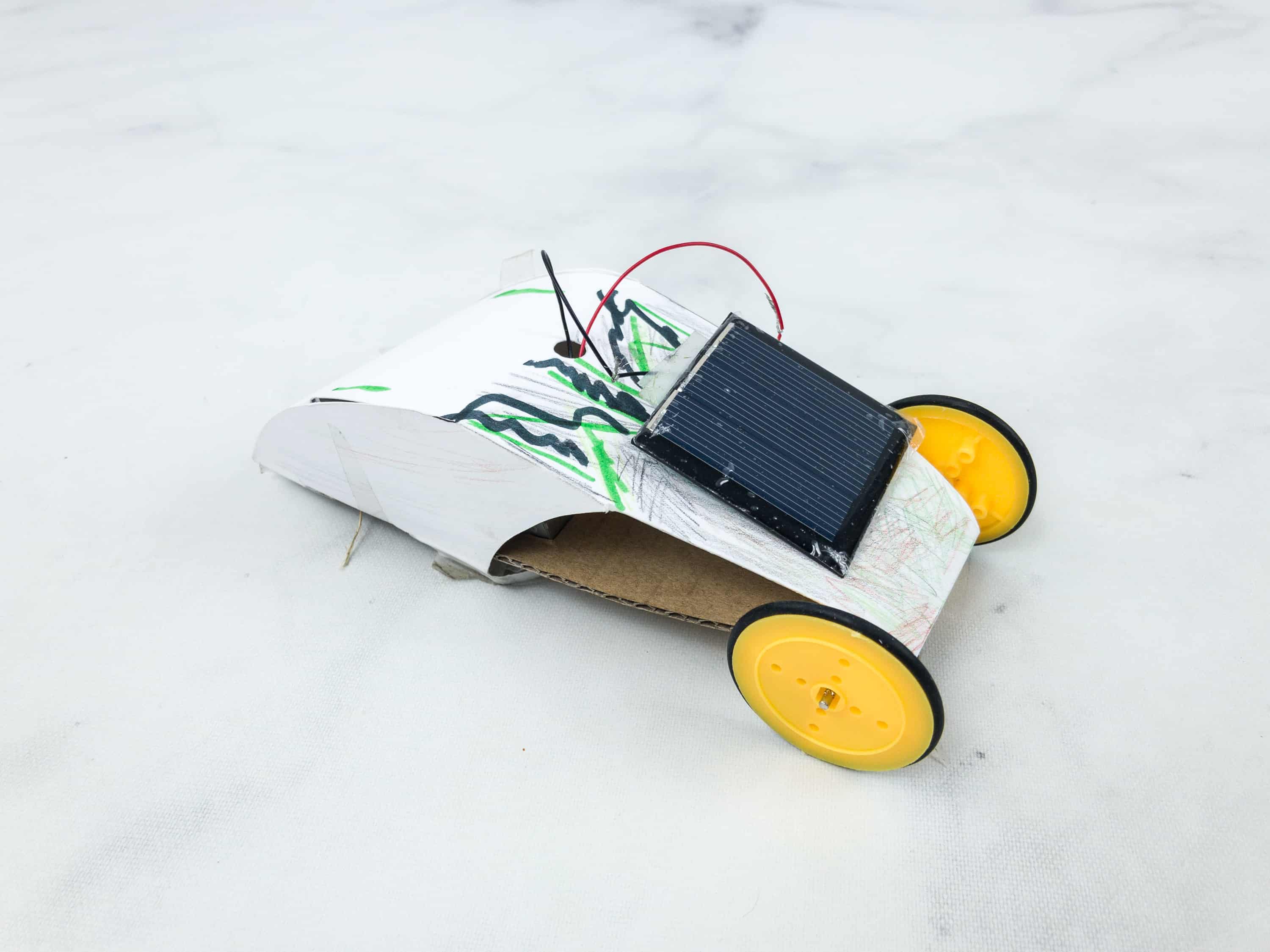 This is our finished product! We may not be big on presentation (a younger brother participated by decorating the car) but the main goal is for it to work right? Time to put it under the sun! We have to make sure that the panels pointed directly to it. It moved once the panel stored enough solar energy.
Instead of 3 coins, we taped a big one, so the solar car will not tip over. I know it's messy looking, they could've provided us the weight or the tape specifically for the car. But maybe Little Passports doesn't want to spoonfeed the kids and wants to teach them how to be resourceful and to adjust using what is available.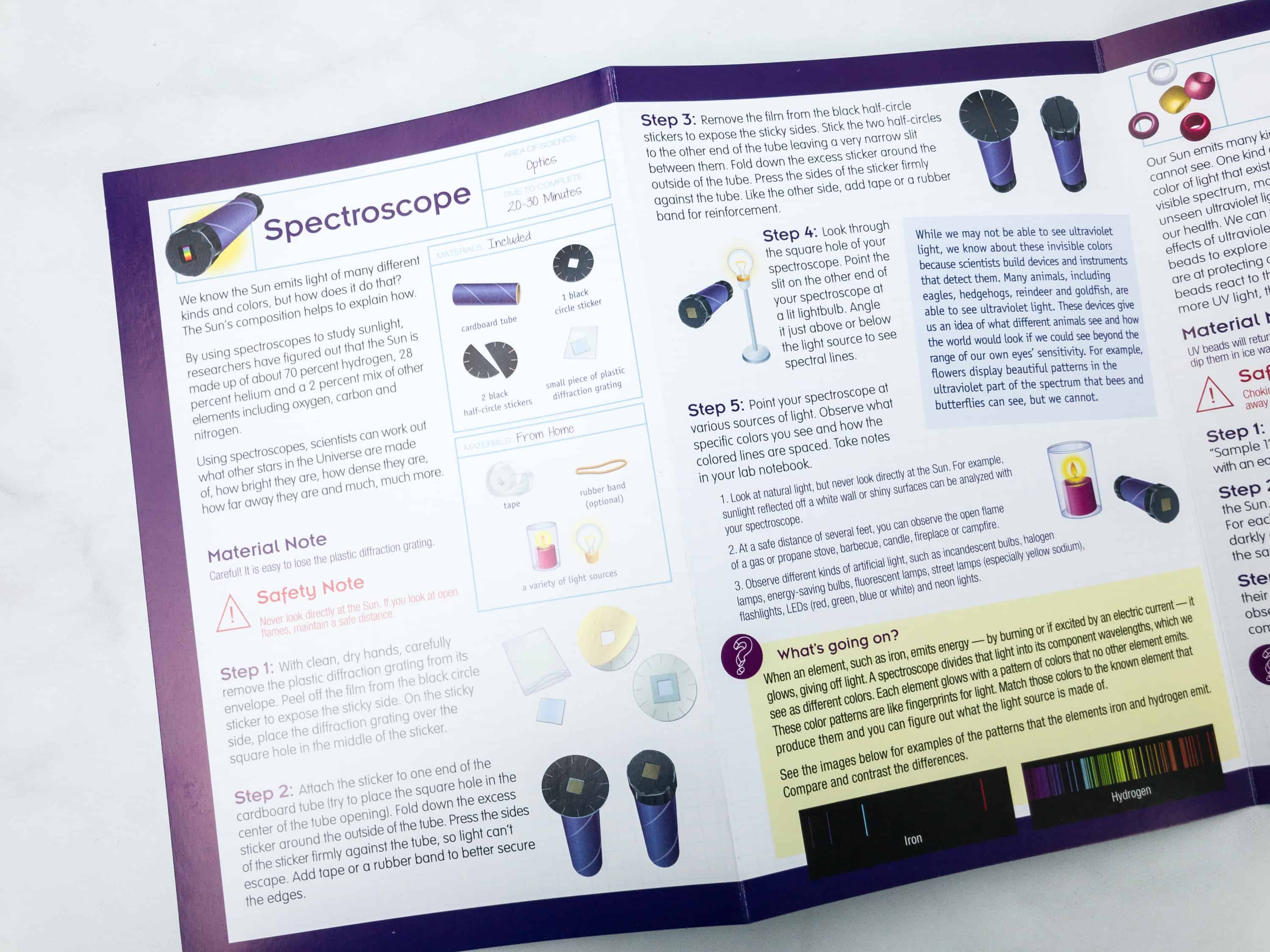 Next activity is about making a spectroscope. After reaping the sun's benefits, we will now know more about its composition.
Look how serious she is while putting the sticker on. It has to be placed at the center for better viewing and the sides have to be pressed firmly so no light can escape.
My daughter tested the spectroscope with different kinds of light.
This is the effect of the sun on our spectroscope.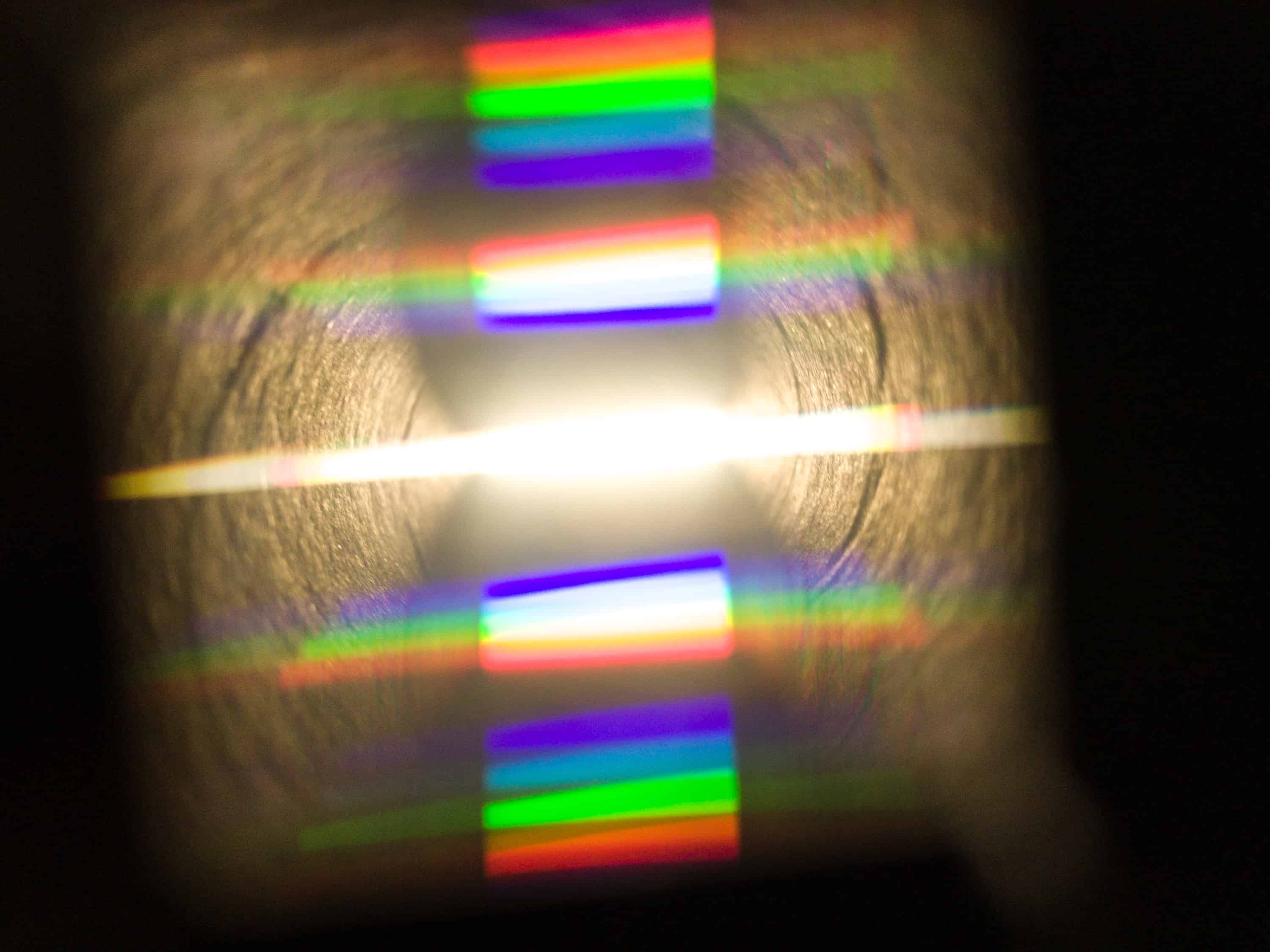 Don't look directly at the sun, instead, point the spectroscope on a white wall or where it bounces off its light.
The last activity for the Solar Energy themed box is called Ultraviolet Impact. will just observe the reaction of the beads to the sun and in different cases. The beads should have different colors as they react to light. The darker the color, the more severe the UV rays are.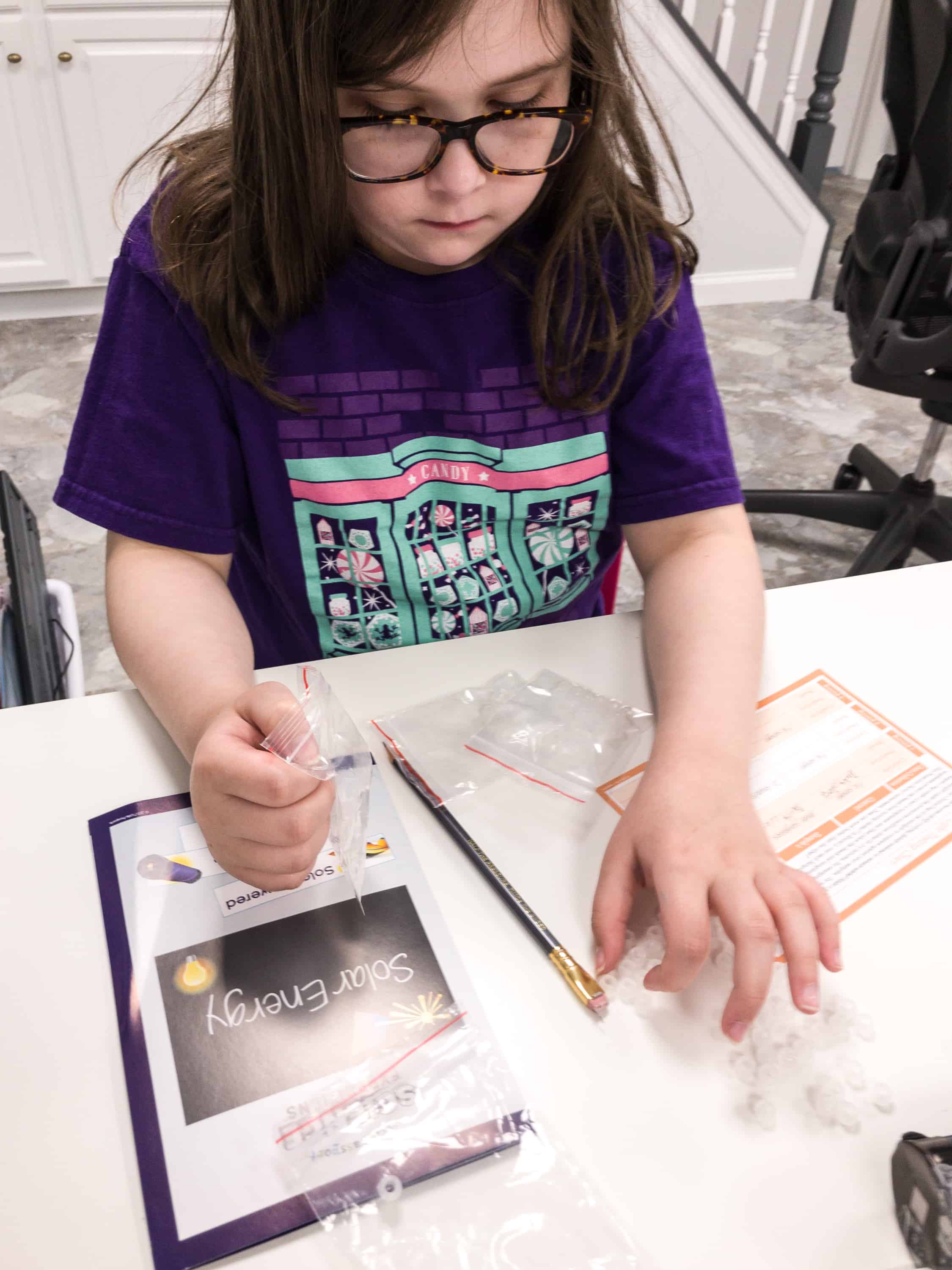 She separated the beads in packs. We must compare the pack of beads without protection from the sun and the packs having protection, whether it's shades, cap or different kinds of sunblock. Before taking them out she wrote her hypothesis for each scenario on the included card (which was also a great information organizer!).
We tried it outside with the protection of shades. It became light purple color but not as bold and striking as the beads without protection (like those beads peeping through the cap.)
Activity subscription boxes have different styles of teaching kids. Little Passports provides well-detailed instructions and materials, which makes our children excited to try out the experiments. I also love the fact that the kids can use their imagination and their resourcefulness to troubleshoot and complete their activities. Overall, there is a lot of essential information that my daughter learned from the Solar Energy box. On top of the three main activities, the booklet has a variety of stories and interesting activities as well that made it a fun learning experience for my daughter.
Are you as excited as my kids and I are about this subscription? Do you plan to subscribe to Little Passports Science Expeditions?
Visit Little Passports Science Expeditions to subscribe or find out more!