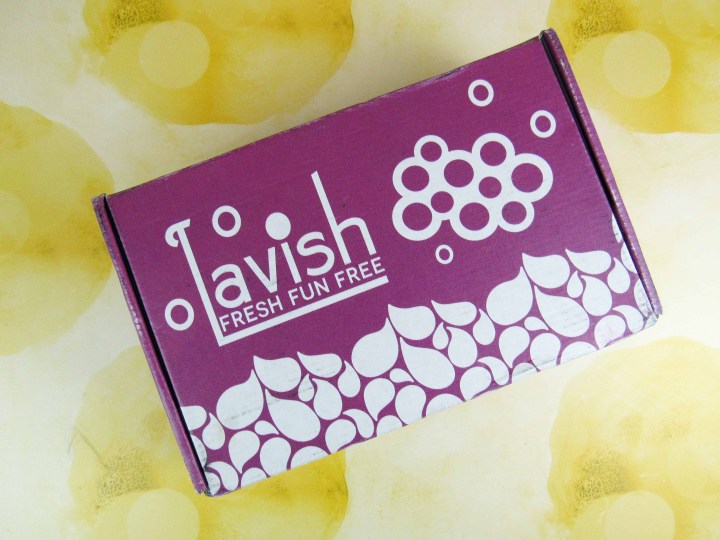 Lavish Bath Box is a monthly cruelty-free and vegan-friendly bath box. Each box may include a variety of bath bombs, soaps, salts, bubble bars, salts, scrubs, and other items to create that lavish bath. The artisan-made items are either a deluxe size or full size.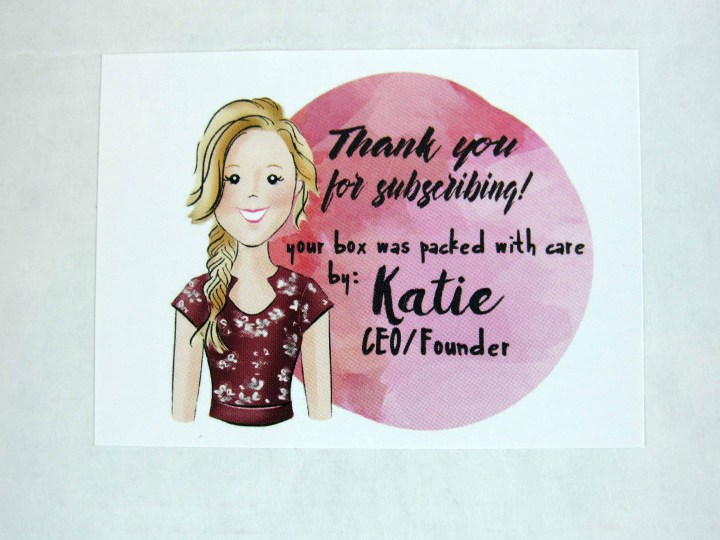 Katie packed my box this month!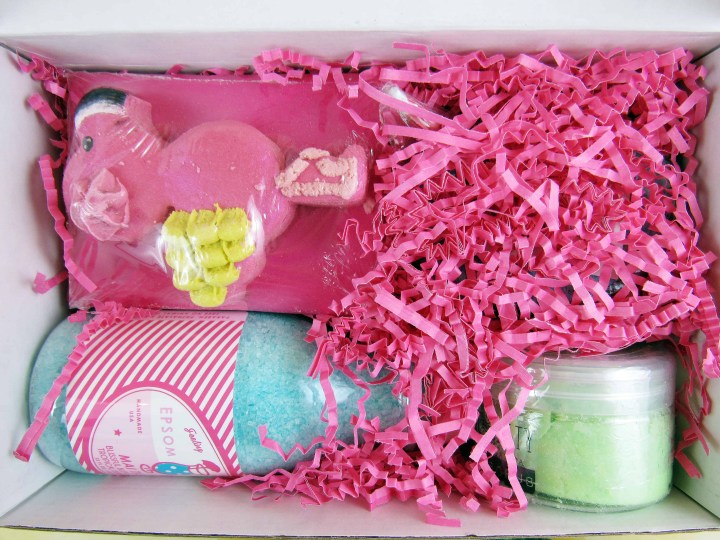 We are thrilled to see a flamingo!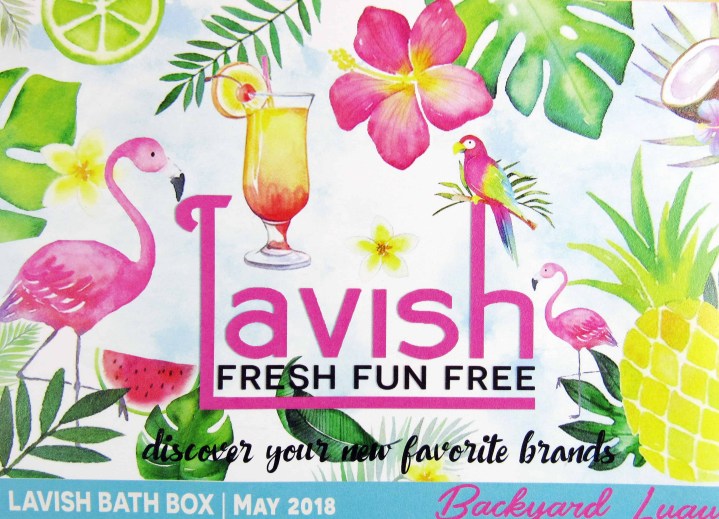 The May Theme is 'Backward Luau.'  We are ready to have a Backyard Luau now that the snow is gone!
The information card lists the products, descriptions, websites, and coupon codes.
Here are the items in the May Lavish Bath Box. The items are almost too beautiful to be used.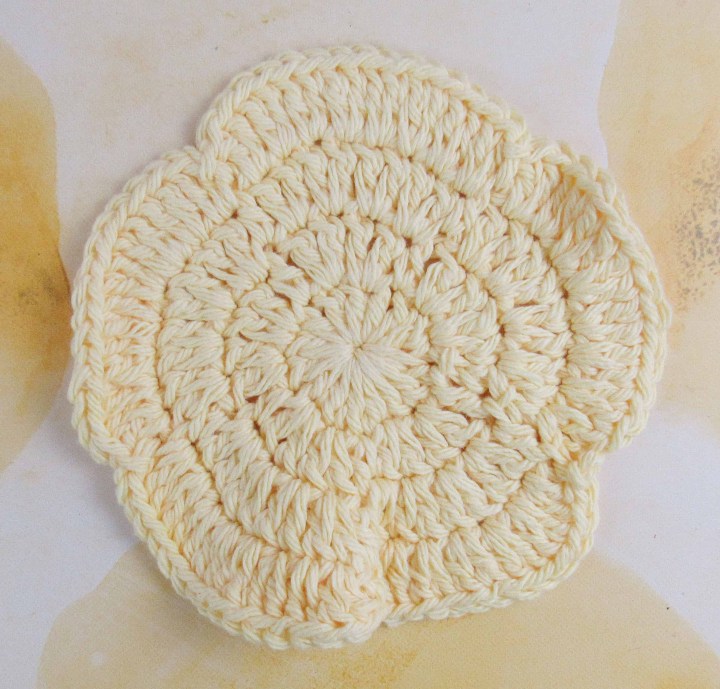 The handmade Hibiscus Crocheted Face and Body Cloth ($3.50) is made out of cotton.  I used it when trying out this month's bath products and loved how it felt against my skin. The cheery color makes me smile.
I journeyed to paradise while soaking in the bathtub! The colorful Feeling Smitten Mai Tai Epsom Salt Shake (12 oz, $10.00) has a wonderfully fruity scent. Imagine pineapples, mangoes, papayas, limes and grenadine scenting the air while reading a great book.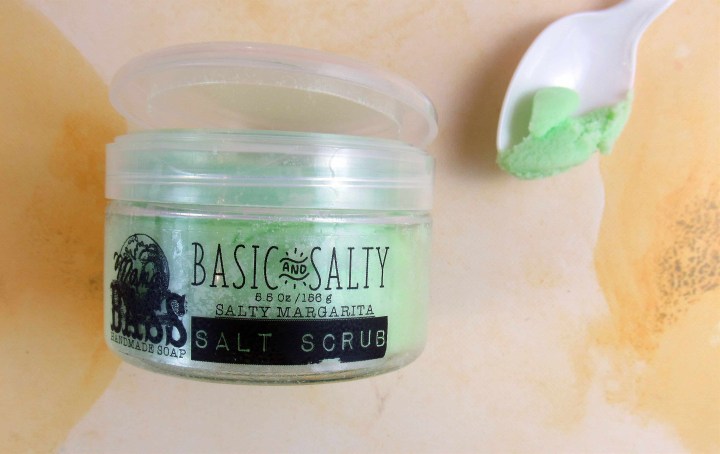 The Mama Bass Handmade Soap Salty Margarita Salt Scrub (5.5 oz, $6.50 on Lavish Bath website)  has a handy-pop up lid. It smells fantastic and has good scrubbing power. It feels like summer in my shower!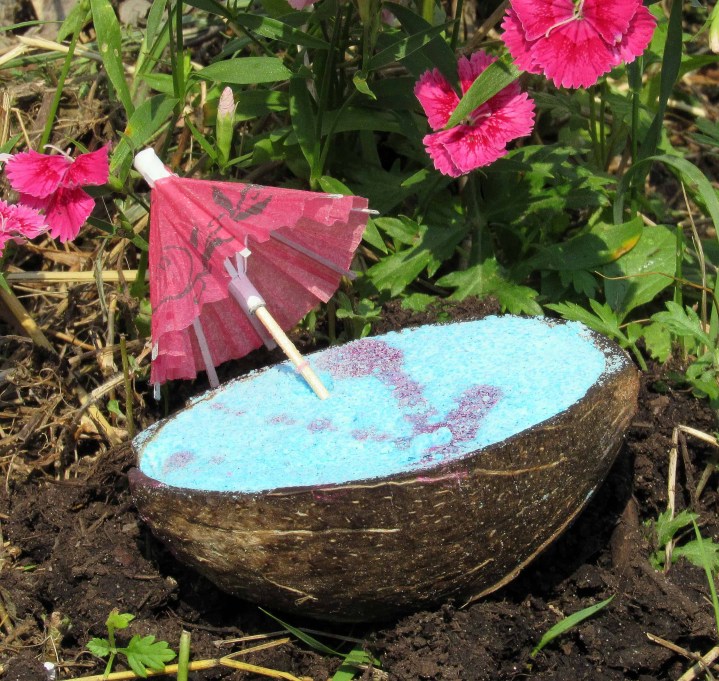 Looked at what washed up in my flower bed! It is the Lovely Pear in Coconuts bath Bomb by The Ticklish Giraffe ($6.99, Lavish Bath Box Price.) It really is a bath bomb inside a coconut shell!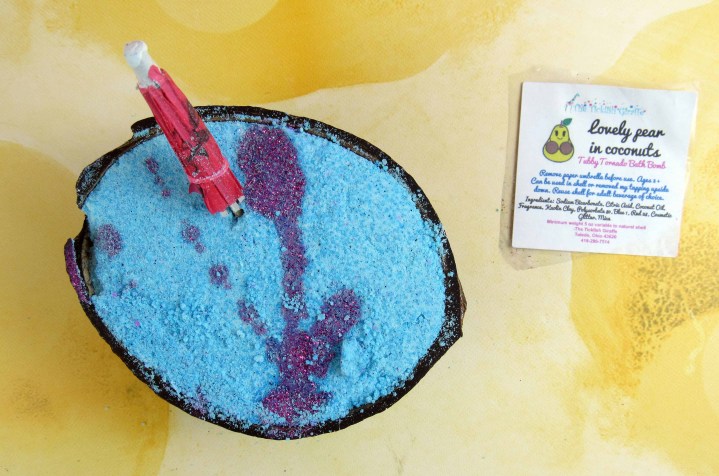 I wanted to see what other items The Ticklish Giraffe makes, but they are on break. J, our 9-year-old son, immediately claimed the bath bomb because it is so cool with an umbrella and a coconut shell. It has a slightly fruity scent.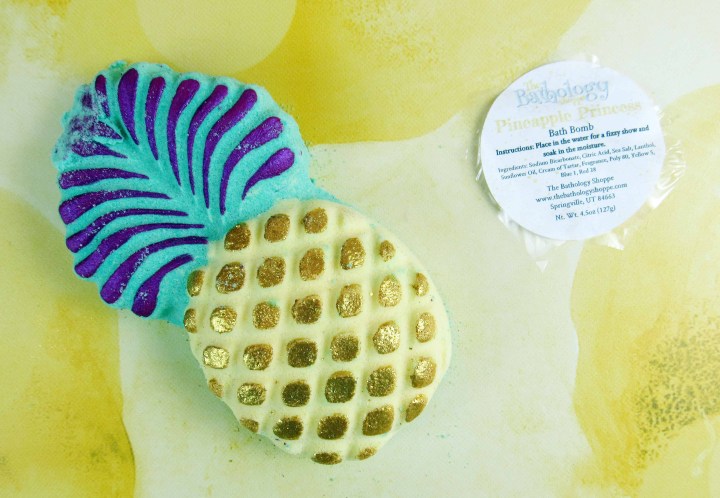 The exquisitely handmade Bathology Shoppe Pineapple Princess Bath Bomb  (4.5 oz, $5.00) has a light pineapple, mango, and passion flower scent to it. The large bath bomb provided enough relaxation for three baths.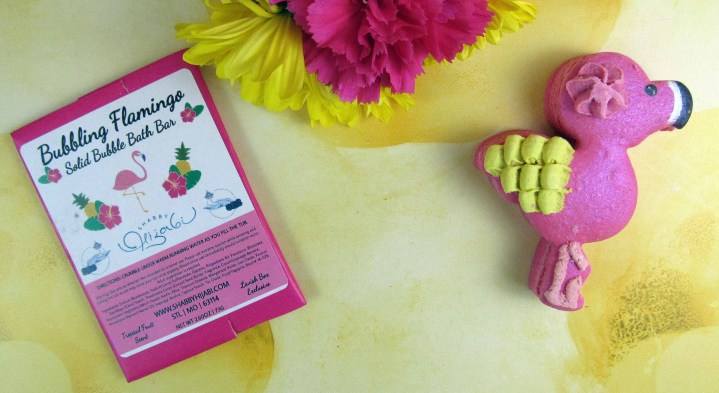 J is crazy for Flamingos. We have those annoying pink flamingos in our yard because he loves them. Guess who claimed the Shabby Hijabi Flamingo Bubble Bar (2.60 oz, approx $6.50?) The easy to crumble bath bar provided pink waters for two baths.
J and I adored the May Lavish Bath Box. The backyard luau theme had us ready for summer to begin. We always look forward to seeing the creativity that is displayed by the artisans and are never disappointed. It is an excellent box for those that want a beautifully curated themed natural bath box.
Did you like this month's box as much as we did? Let us know in the comments!