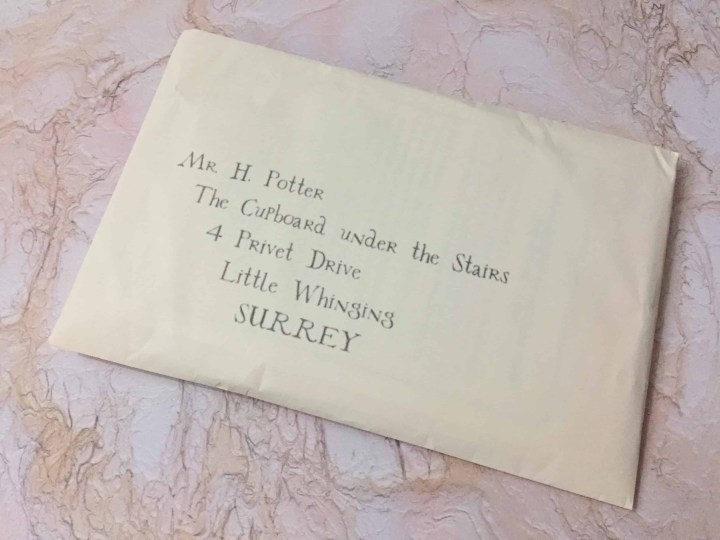 Laserbrain Patch Co produces the coolest, nerdiest, niftiest pins, patches, and other goodies. They come up with awesome themes and put together a truly unique monthly package, and I was super excited to have them land in my mailbox! The three founders are all tattoo artists, and I am super excited to see their incredible art and illustrations with a nerdy twist! This subscription is only $12.50 plus shipping, making it an attractive price point with a LOT of fun packed into it!
DEAL: Get $2 off of your first monthly box. Use coupon code HELLOLASER.
I've been looking forward to this all month, and the packaging is a treat, the front looking like Harry's letter from Hogwarts, and the reverse with a Deathly Hallows wax seal.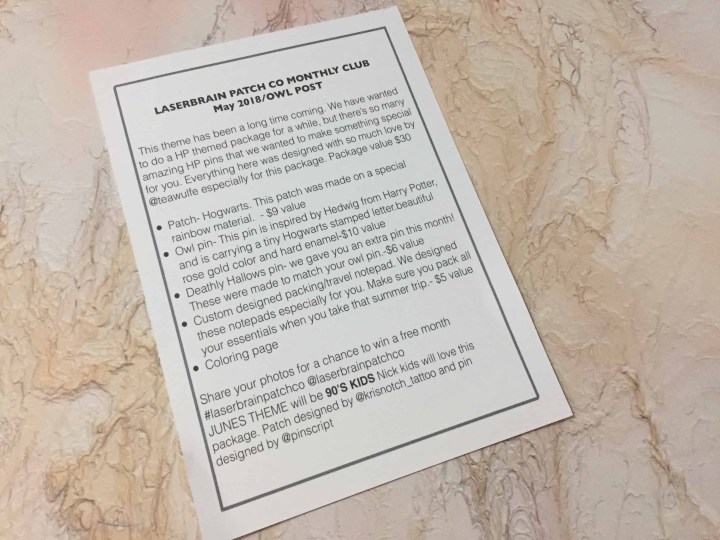 The info card always breaks everything down. The theme this month is OWL POST!
The front of the info card is always a colouring page, and this month features Hogwarts, including the boats that take the first years over the water with Hagrid.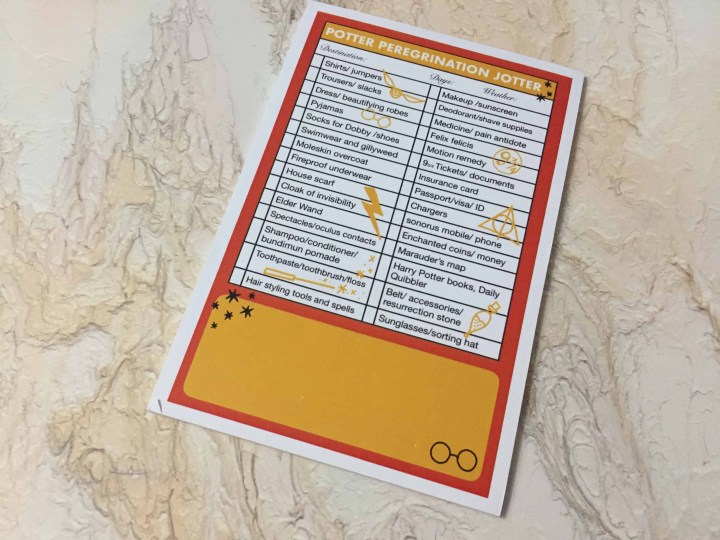 Packing List — A notepad of packing checklists, with a fun Potteresque twist — don't forget to bring socks in case you meet a house elf in your travels, and of course, some gillyweed if you're going to be swimming! This is such a cute and practical idea as summer vacation approaches.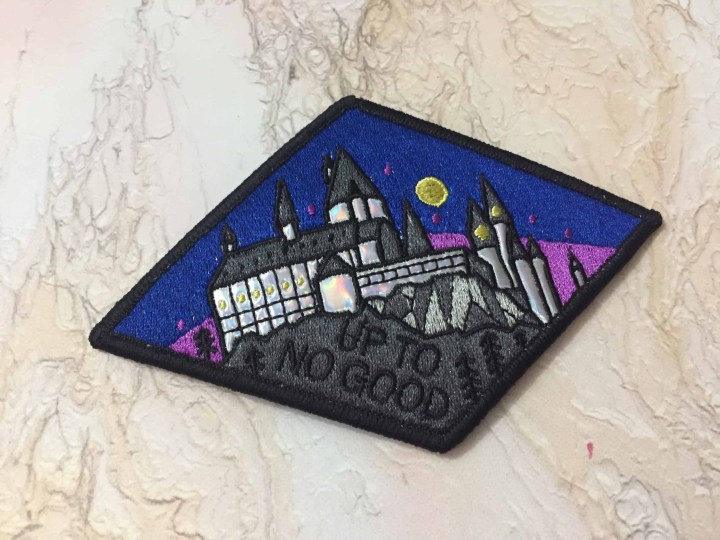 Hogwarts Patch — Oh my gosh, they have REALLY outdone themselves this month with the patch. It's a bit hard to see in photos, but any areas of the castle that are white/light grey are actually a holographic fabric that shifts into rainbows when it catches the light. It adds such a magical vibe to the patch, which includes part of a quote from the Marauders' Map!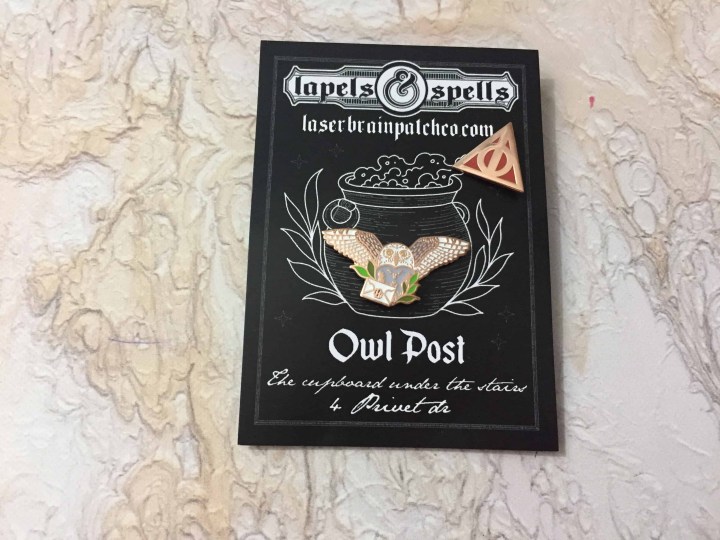 Pins — This month we were sent TWO pins! Both are edged/backed in rose gold and match nicely. The larger of the two is an owl carrying a letter, inspired by Harry's owl, Hedwig. The detail is amazing, but hard to get on camera — if you look veeeeeery closely, the seal on the letter in her beak has a tiny H on it! The other pin is the Death Hallows symbol, which represents the three Hallows — The cloak, the stone, and the wand. Can you see them in the design?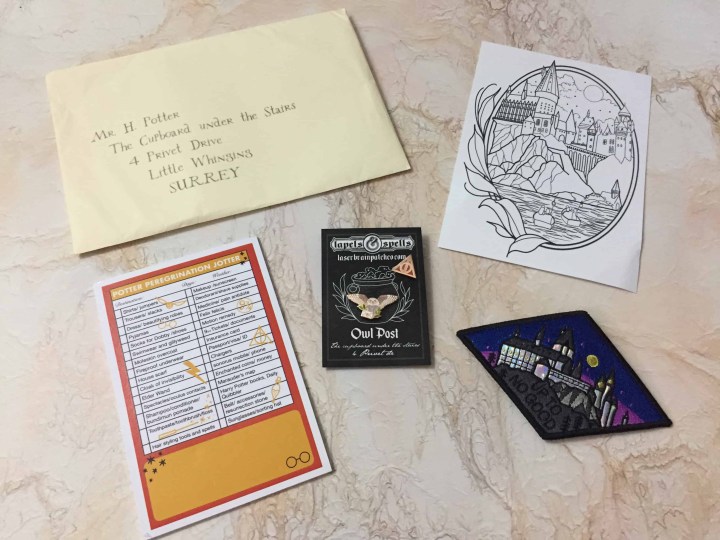 Laserbrain is a subscription I look forward to every month. It's small but mighty! I love the different themes and the little details that go into the curation. This month BLEW me away, I loved it so much! As a Potterhead, they did an amazing job finding creative ways to honour such a huge fandom. Next month's theme is 90s Kids, another generation I'm part of and I'm excited to see what they come up with!
What do you think of this month's box?