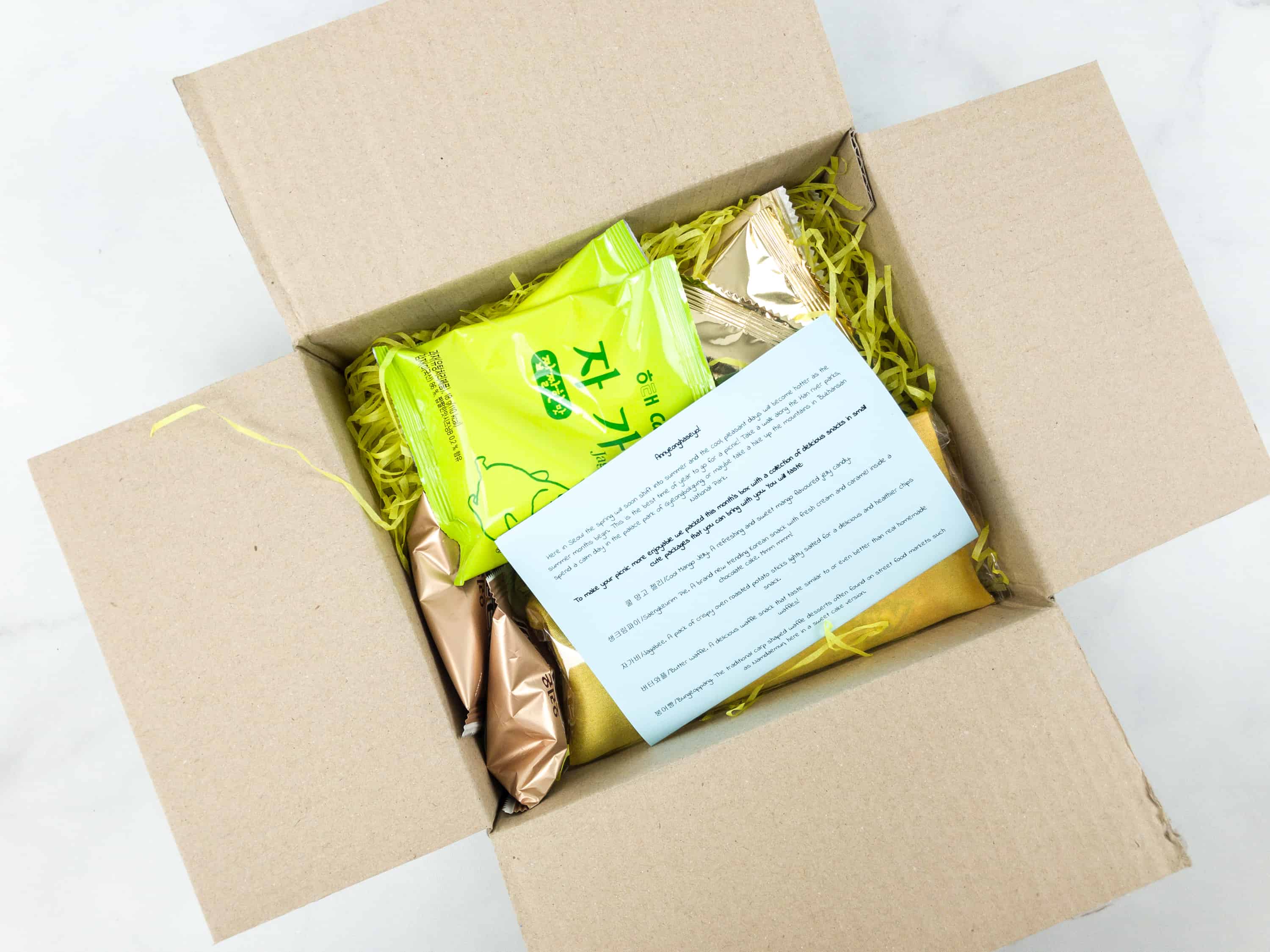 The Korean Snacks Box is monthly subscription box dedicated to premium Korean snacks. The subscription starts at $14.95 each month (Medium and Large boxes available), with free worldwide shipping. Each box comes in a beautiful Bokjumeoni (traditional Korean silk bag) with 5-10 or 10-15 items and tasters. You can now find the previous month box and earlier month's boxes in the Korean Snack box shop.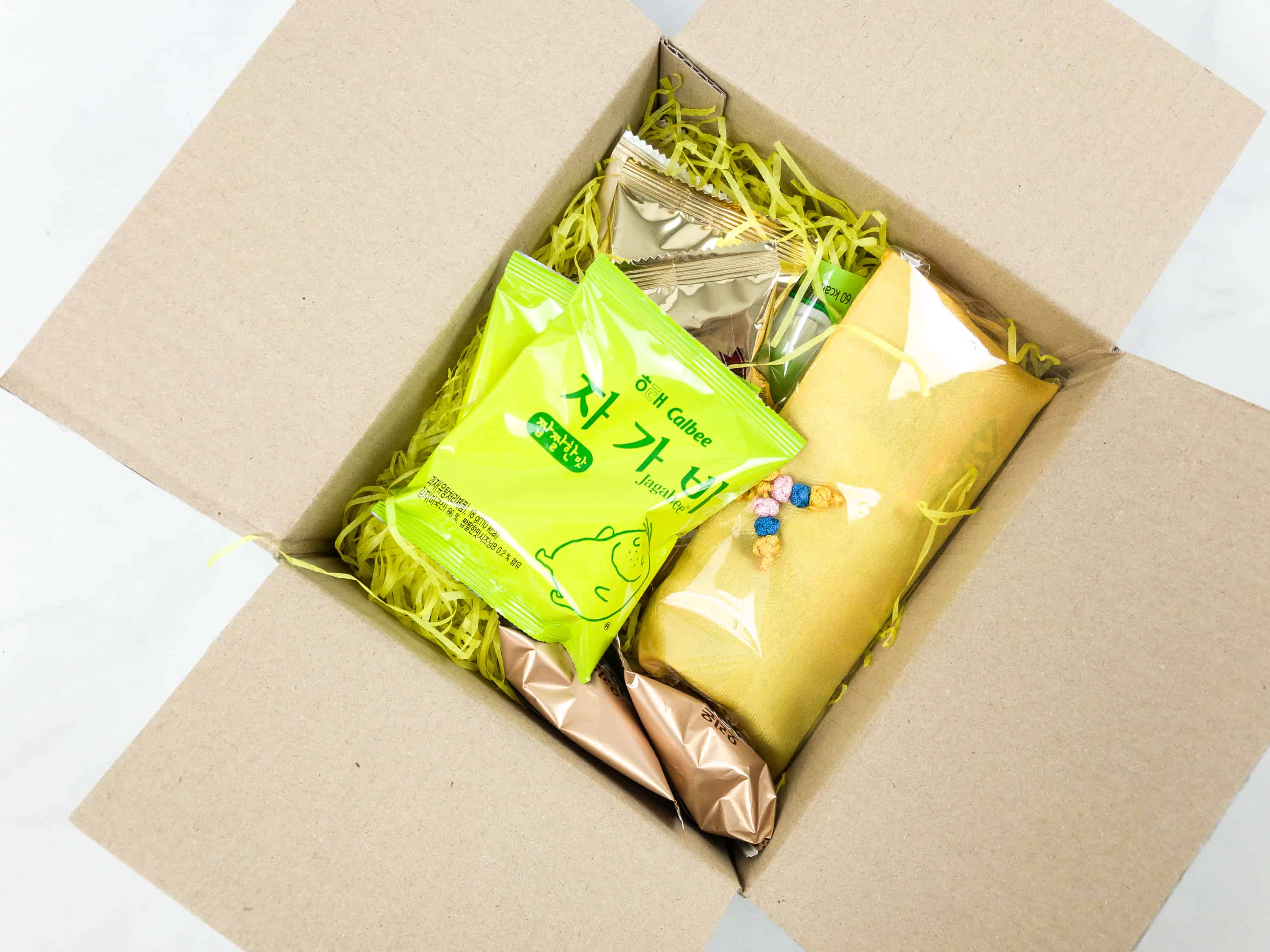 This is a review of the large $24.95 per month Korean Snacks Box.
This month has a yellow-colored Bokjumeoni. It is also reusable as a purse, pouch, or even as a makeup bag!
DEAL: Get $2 off your first subscription box with coupon code HELLOKOREA.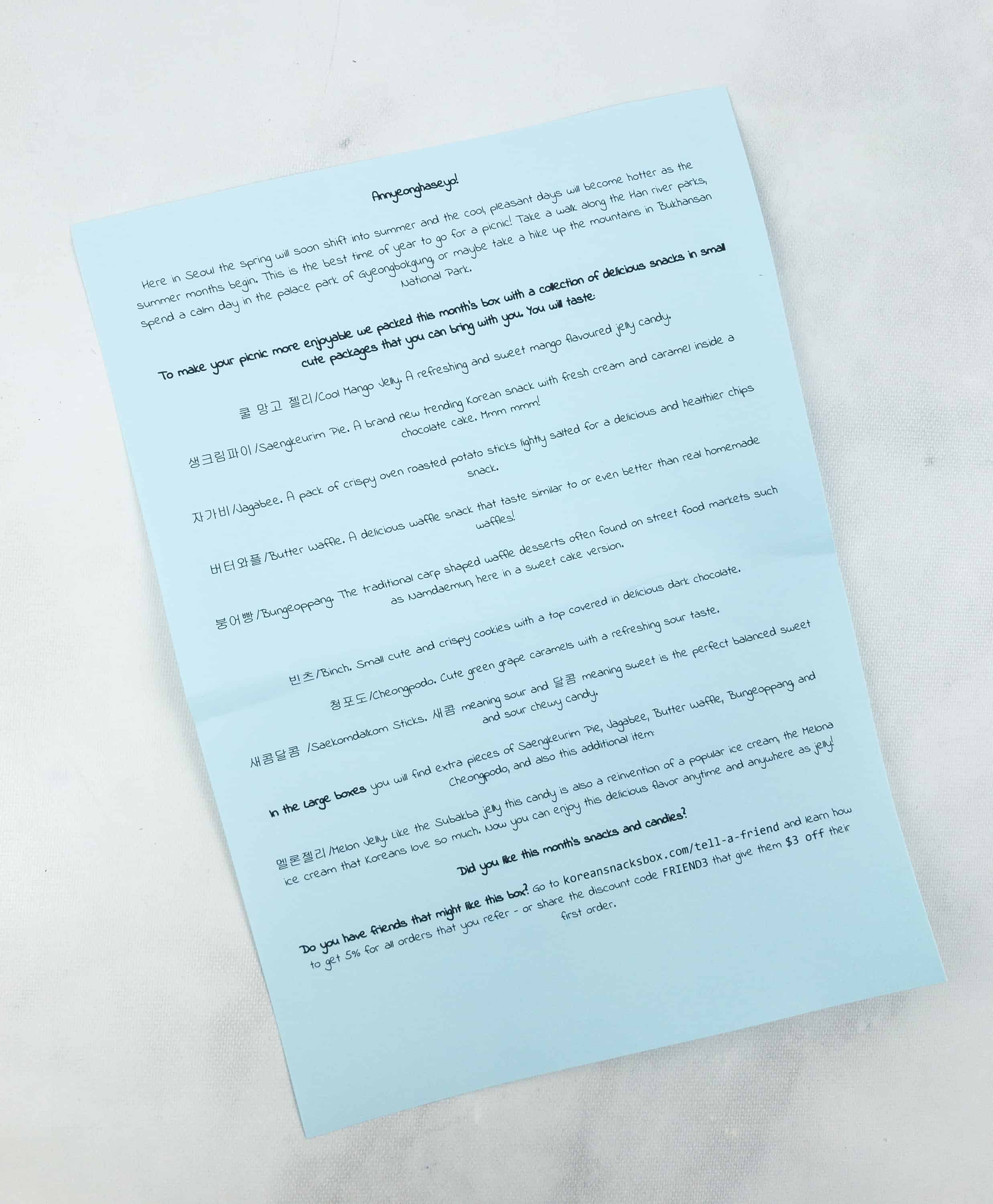 A note from the curators is included in the box.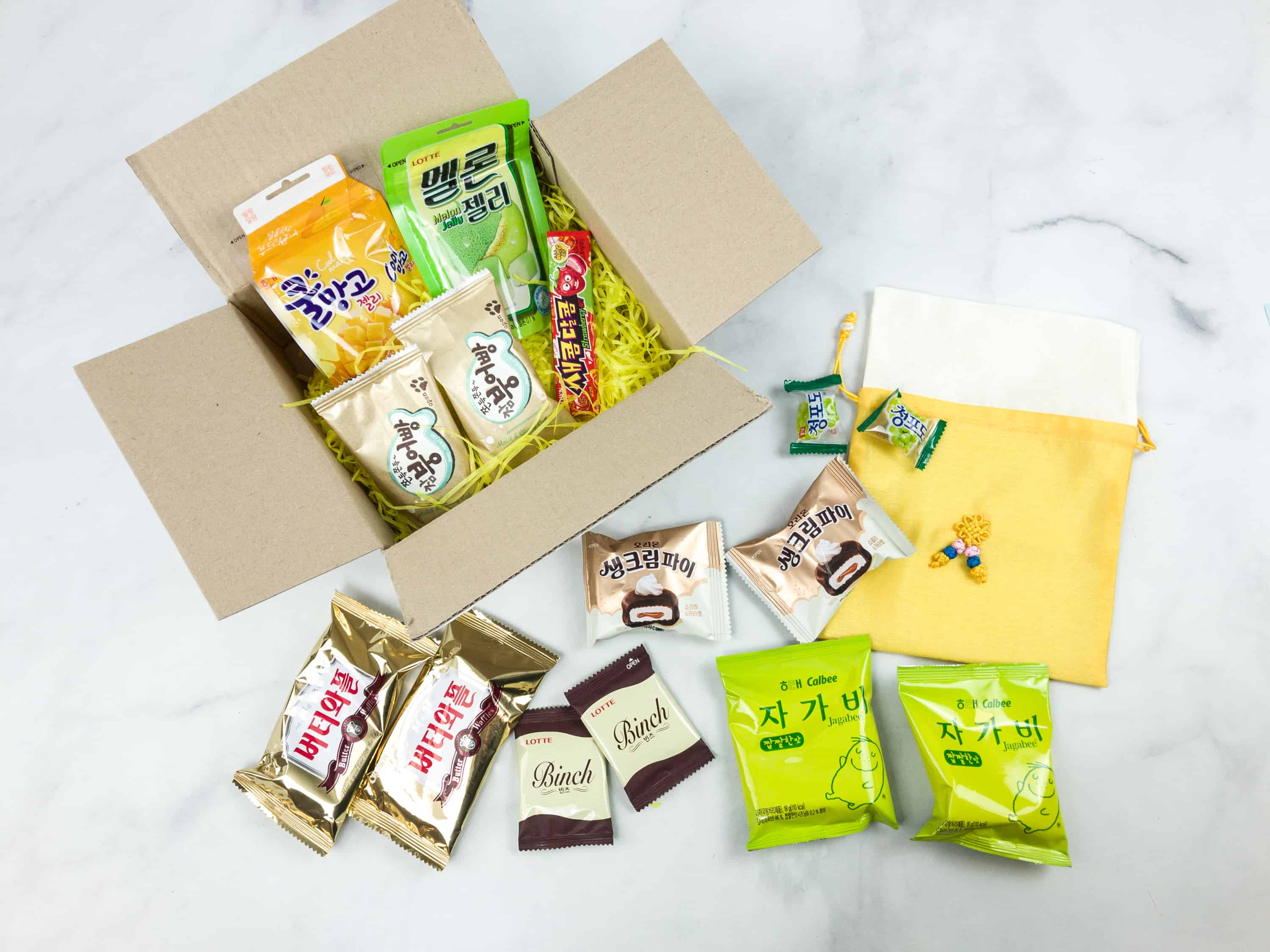 Everything in my box!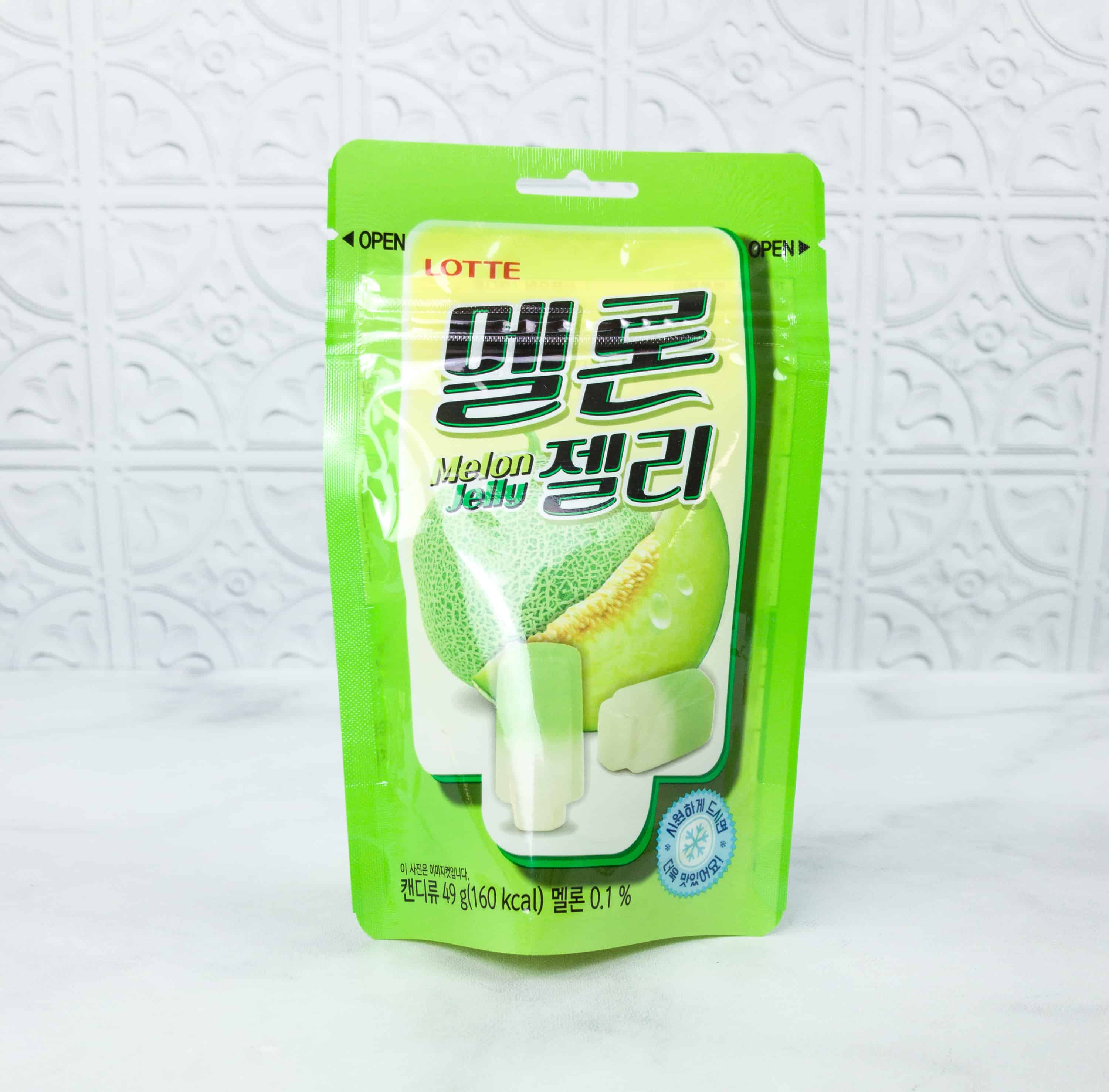 Melon Jelly. These jelly candies captured the taste of real melon. Among the ingredients used to make this candy are sweetened condensed milk and jam. They are SO good!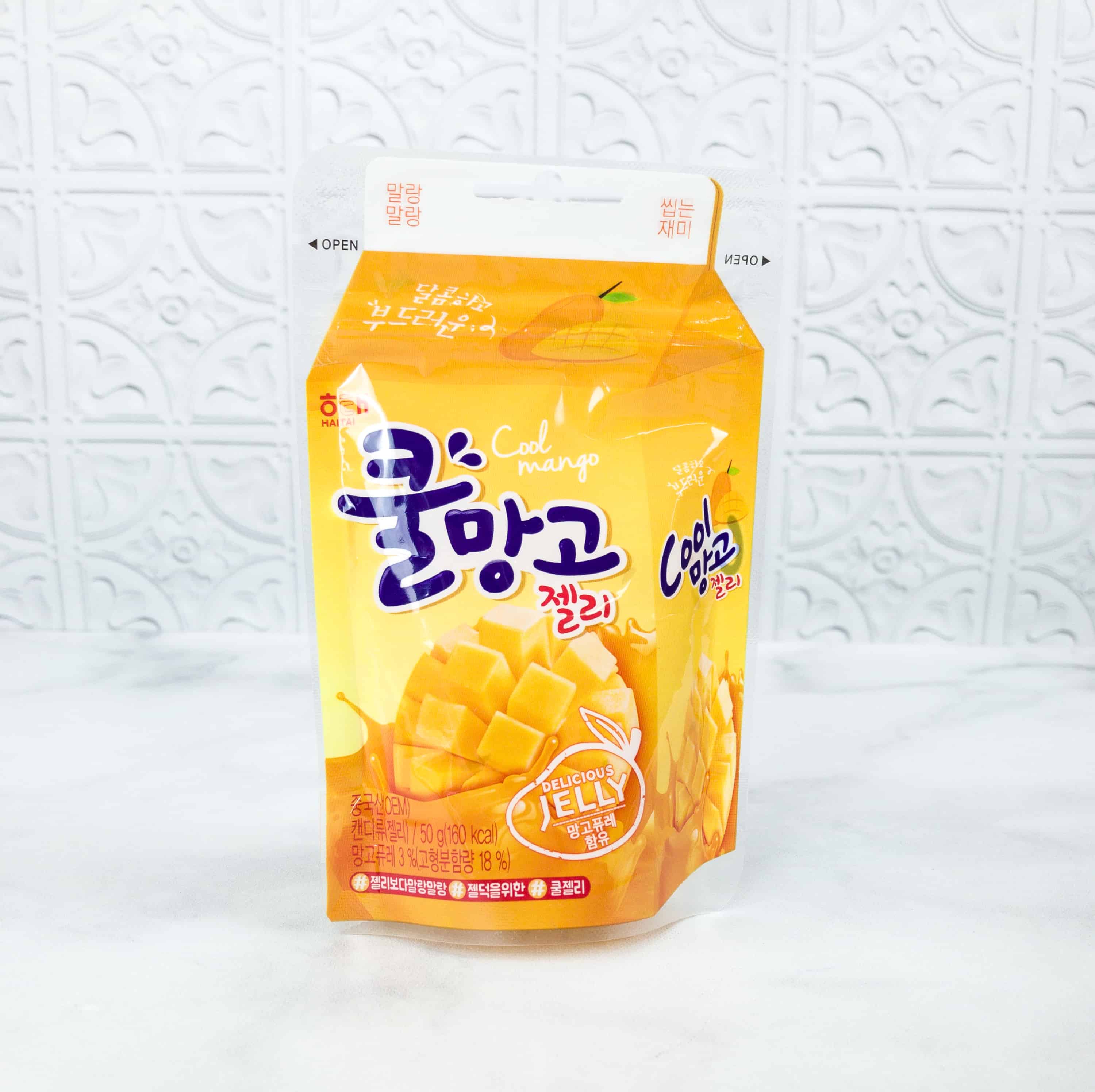 Cool Mango Jelly. Another pack of jelly is in the box and it's flavored with mango. There are no artificial flavorings or colorings included in this treat. Also totally amazing!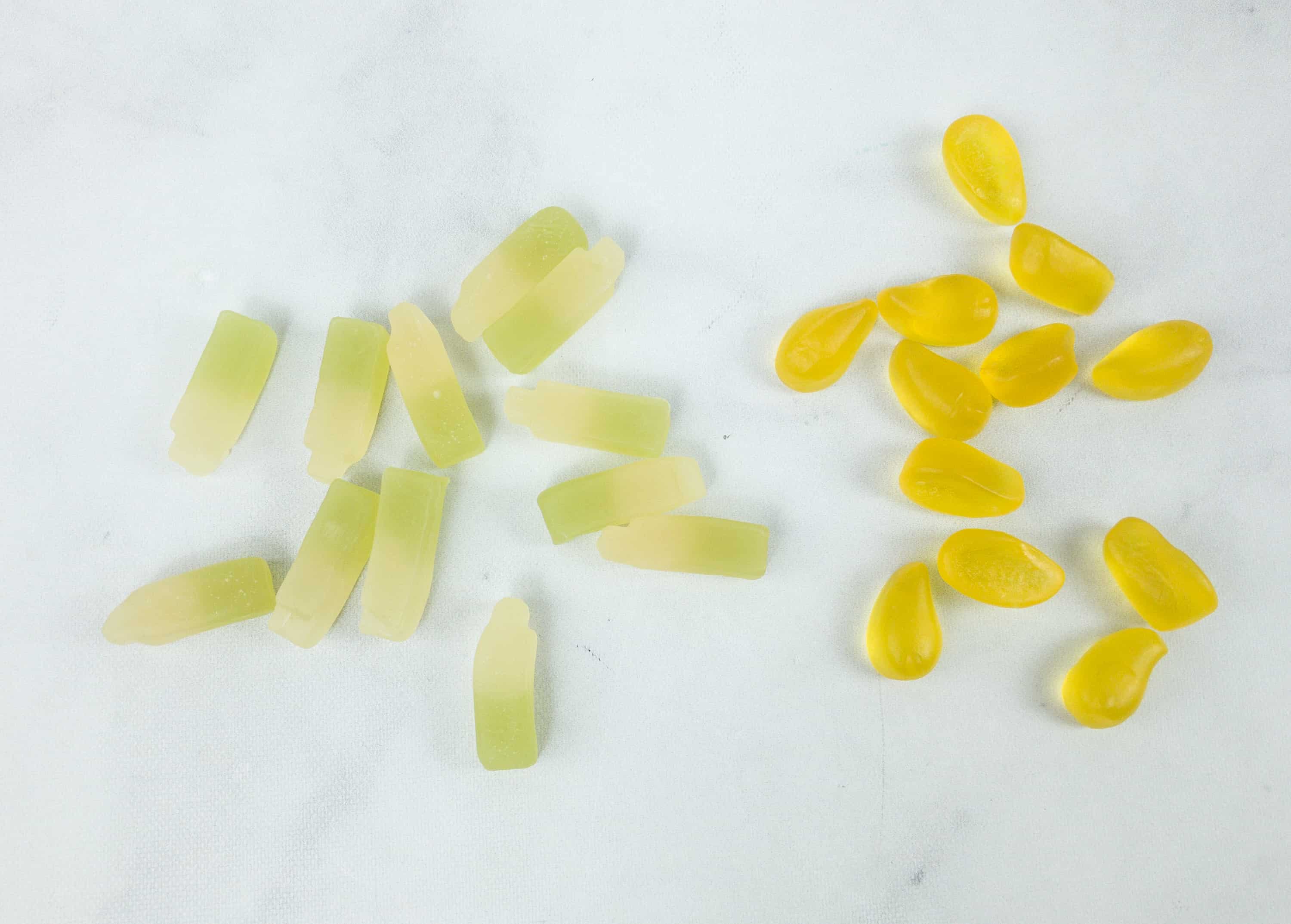 The melon and mango jellies are both tasty and because they are of small sizes, they are easy to snack on. The mango jellies are even shaped like real mangoes! Cute!
Cheongpodo. There are two individually wrapped grape candies in this box. It's a sour candy treat for green grapes lovers!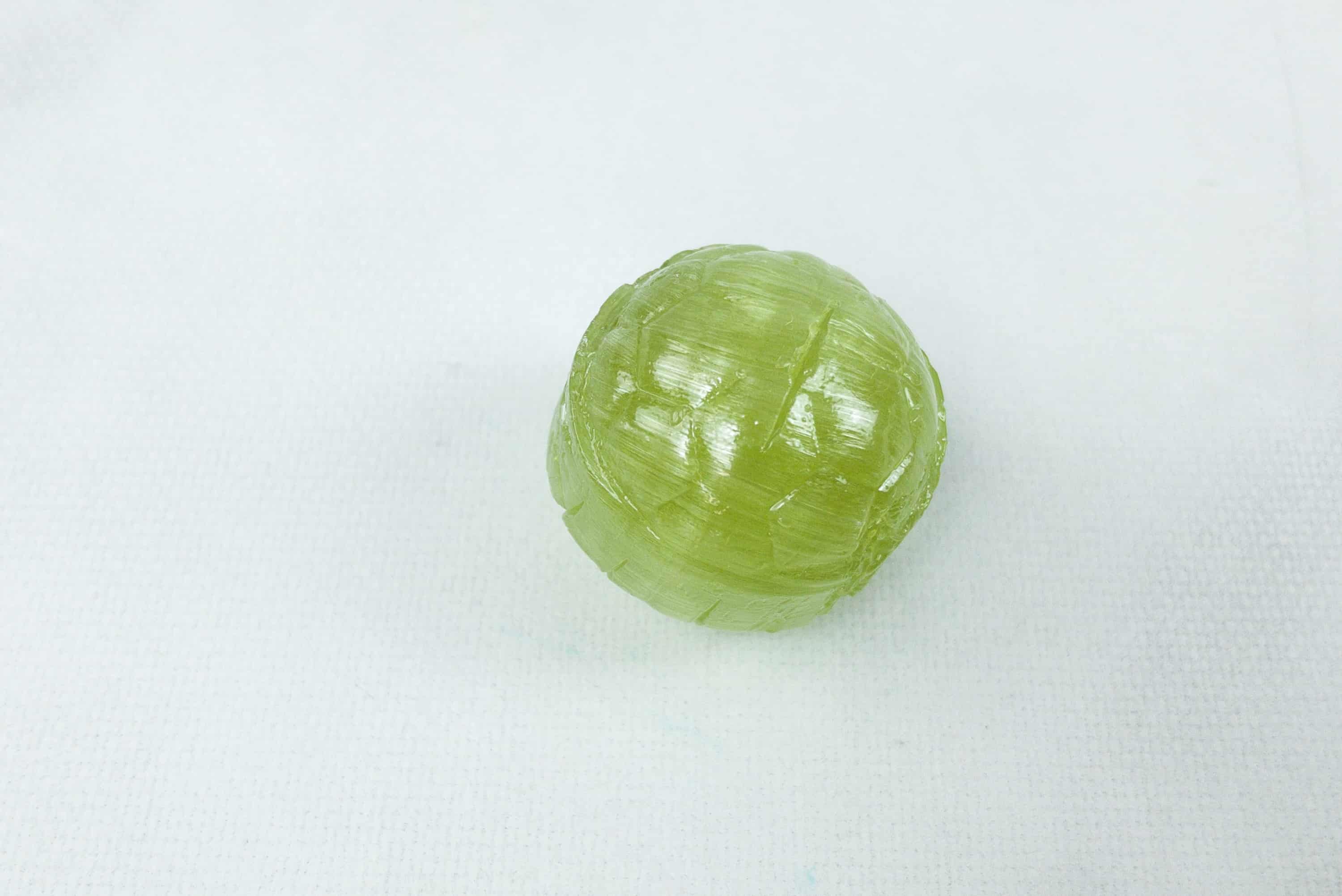 The hard candy looks like a piece of green grape with additional markings to make it look like a bunch of grapes in a single candy. This will last for several minutes with the flavor staying intact until the end.
Crown Strawberry Chews. These chewy candies are packed with real strawberry flavor!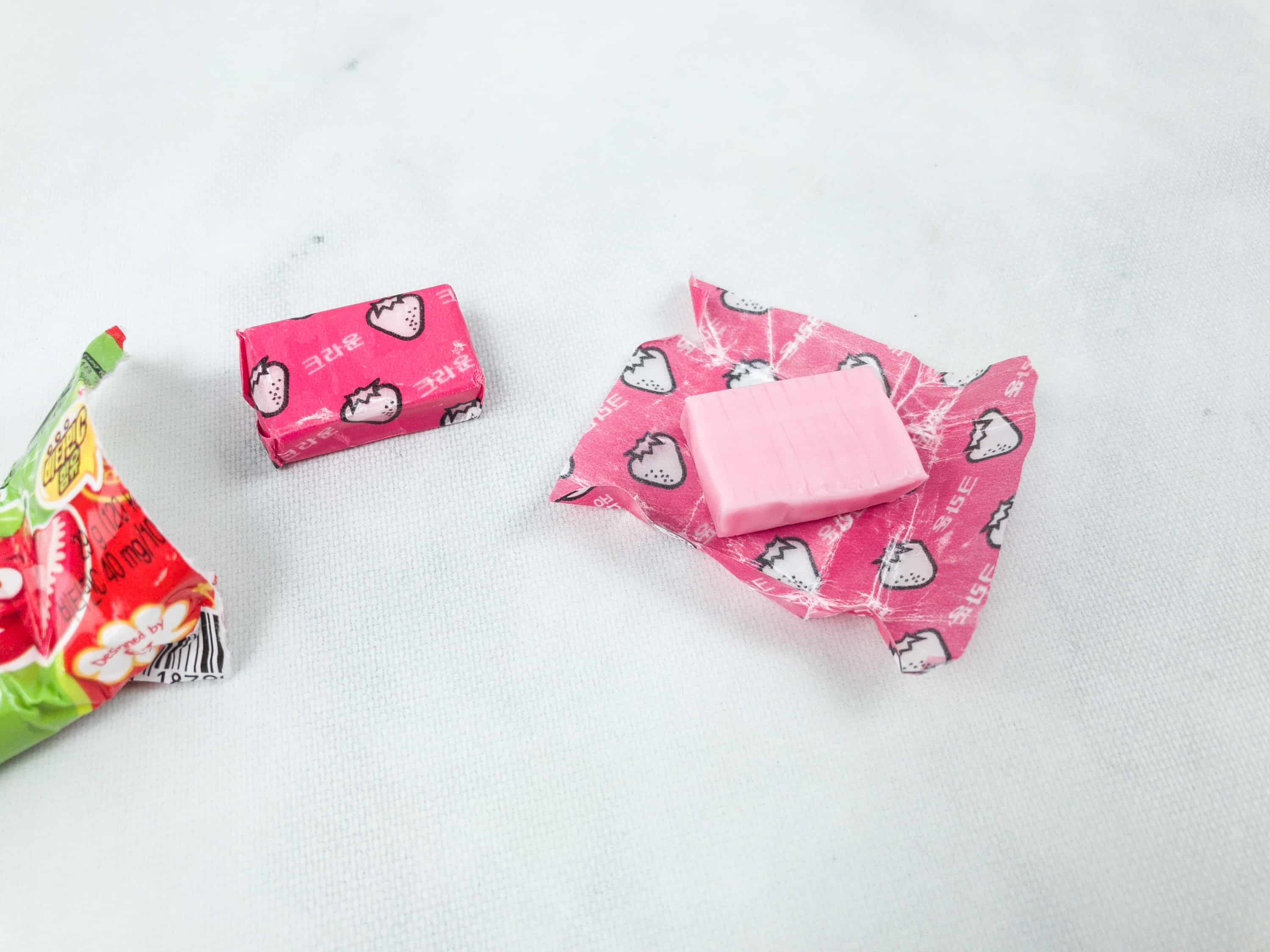 Each piece has its own wrapper so you won't have to deal with stickiness. I like that it's not too tough and that it was juicy!
Jagabee. The Japanese snack seems to have made a mark in Korea and now we get a chance to taste it too! This snack is made from potatoes. We received two packs in our box.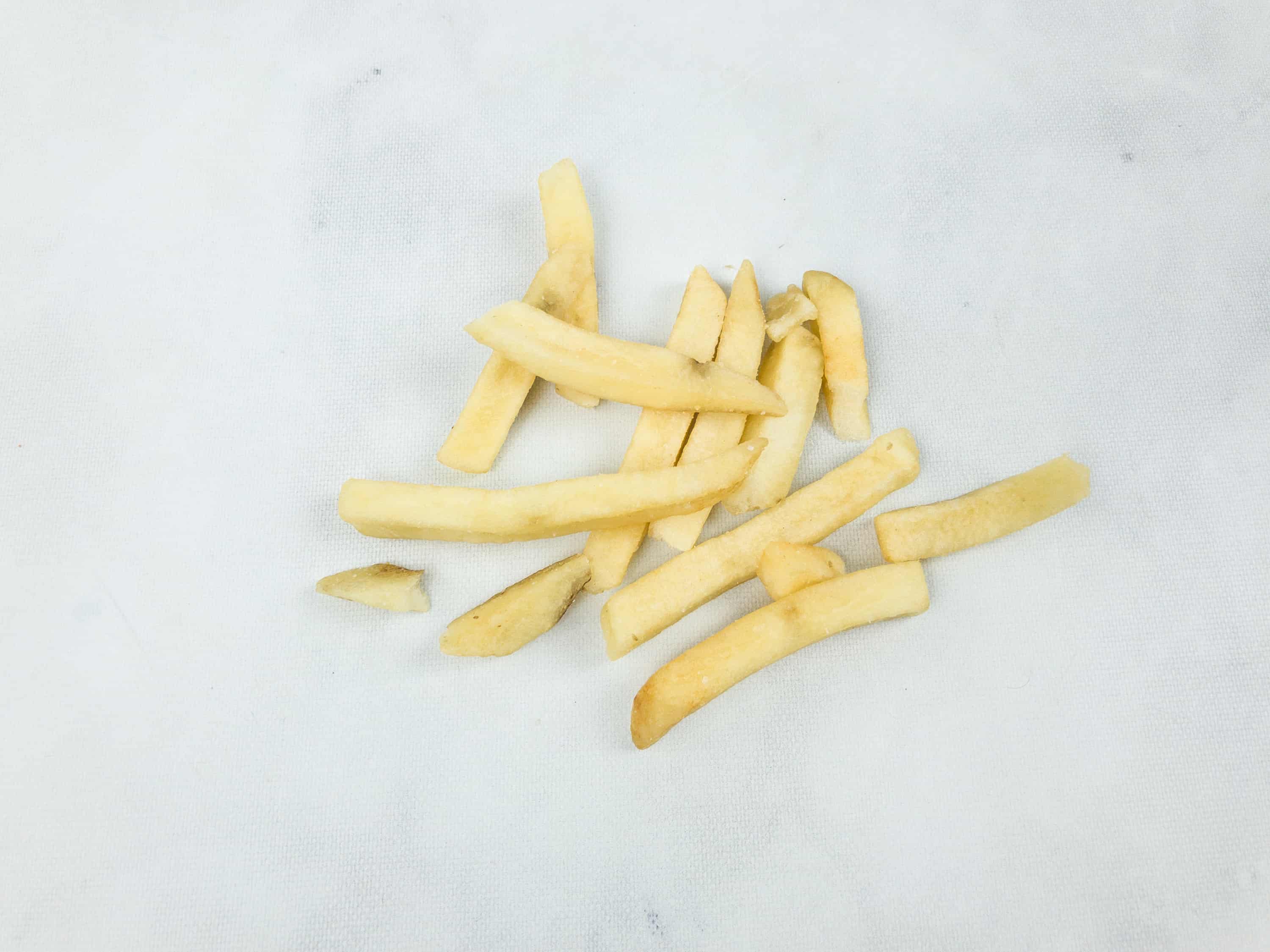 The potatoes were thickly cut. They're crispy and the taste is just like French fries, it's so odd, but I love them.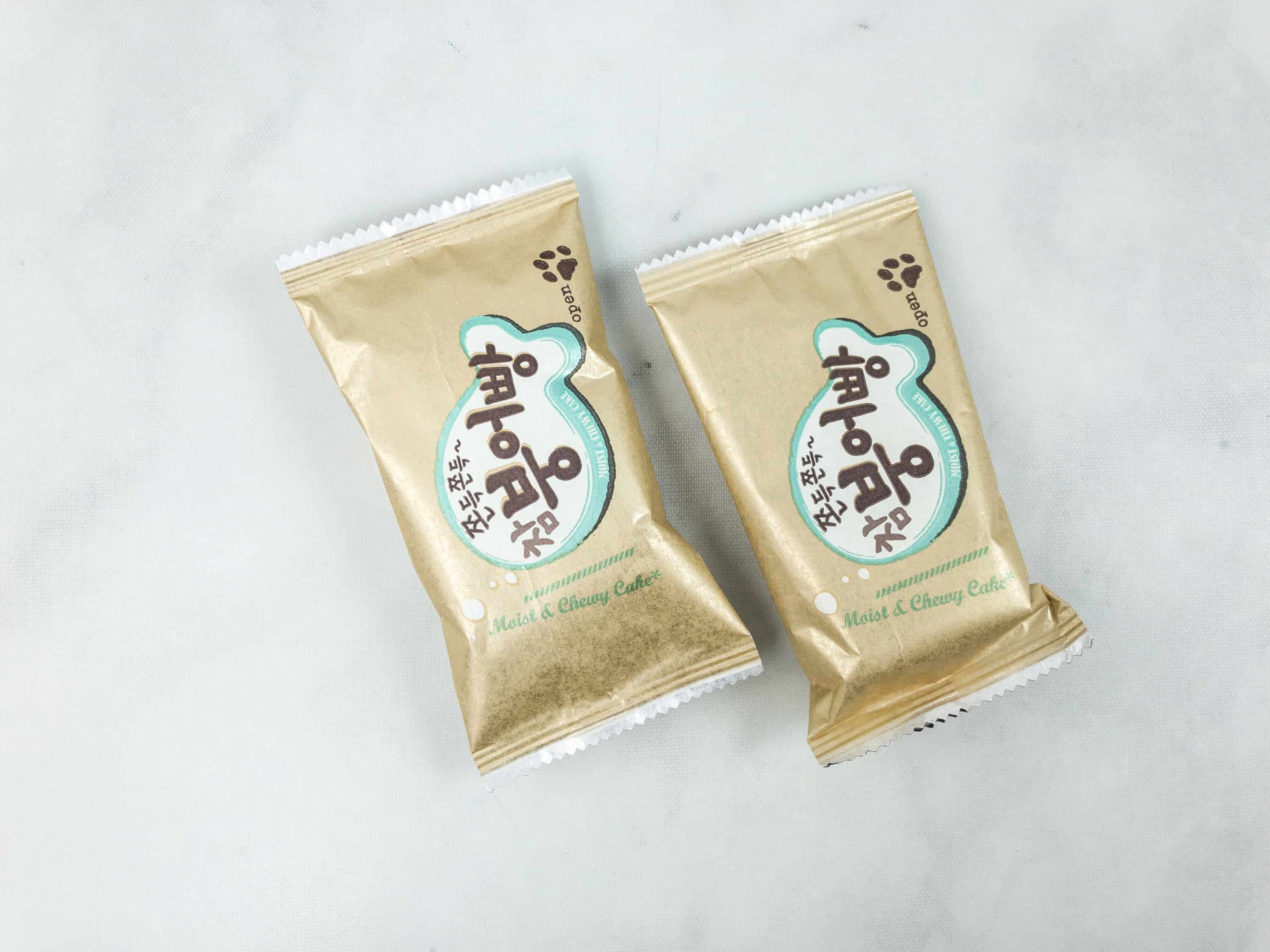 Bungeoppang. Bungeoppang is the Korean term for a popular Japanese fish-shaped cake which usually has a filling inside. There were two of these treats in the box!
The bread is soft and moist. The outside of the fish-shaped cake even has stripes to resemble the scales of a fish.
The inside has chocolate!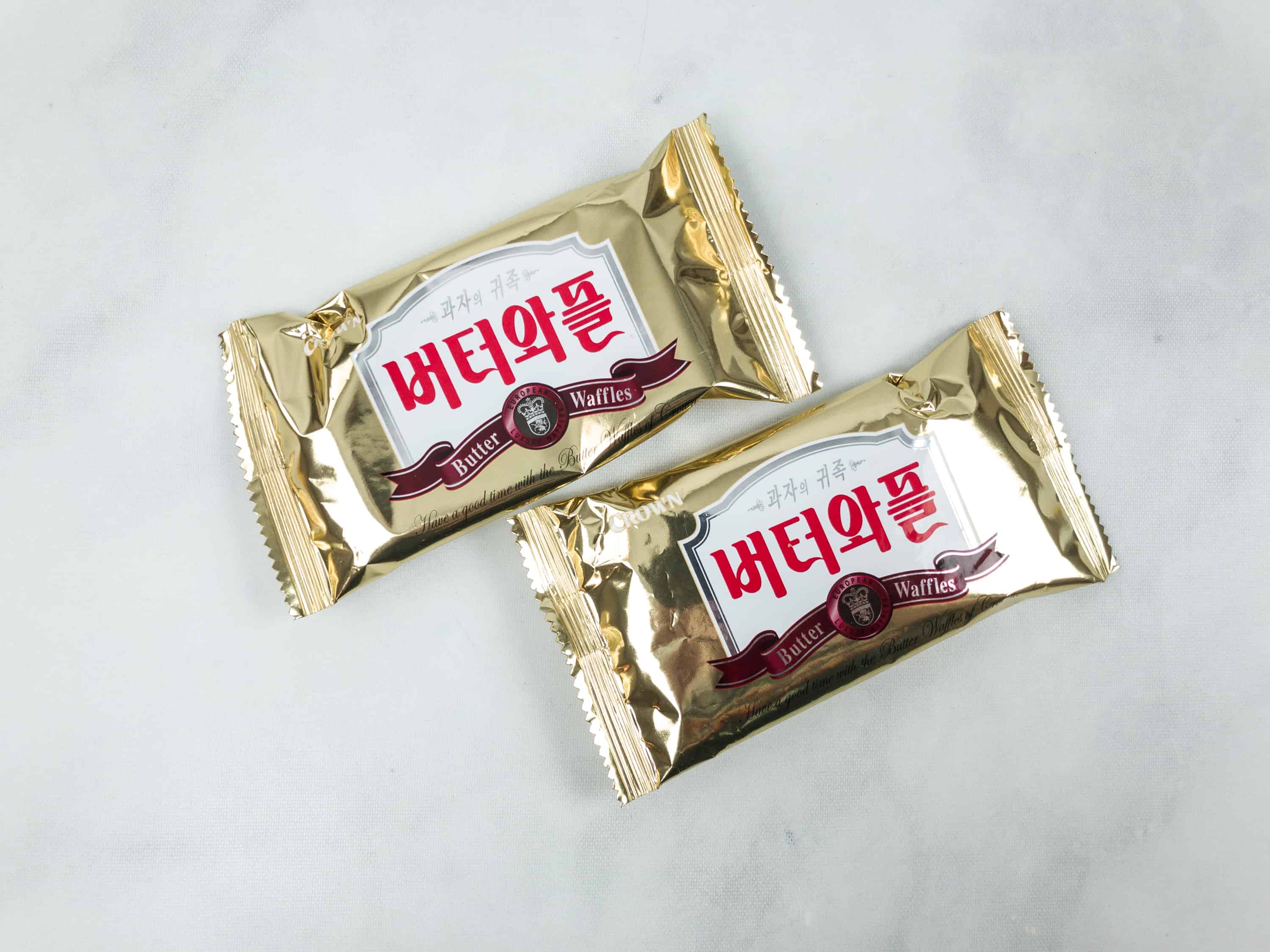 Butter Waffle. I love waffle snacks, so this made me really excited. Each waffle is made from wheat, egg, and milk. There were two small packs of them in the box too.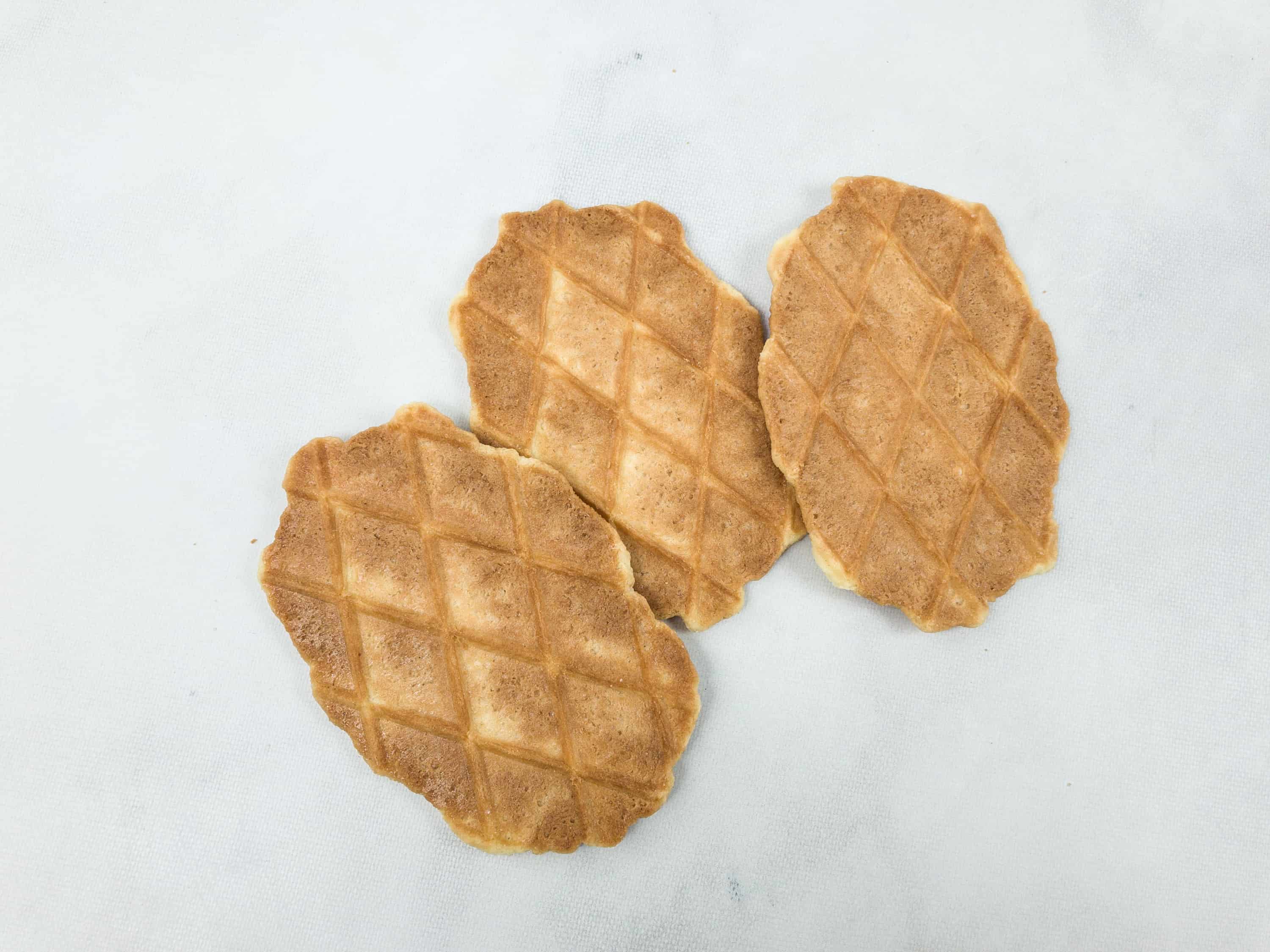 Each pack contains three waffle cookies which are all delicious and buttery!
Saengkeurim Pie. Korea loves choco pies, so it's not surprising that they keep coming up with similar treats. This one is from Orion and it's made from chocolate and white cream.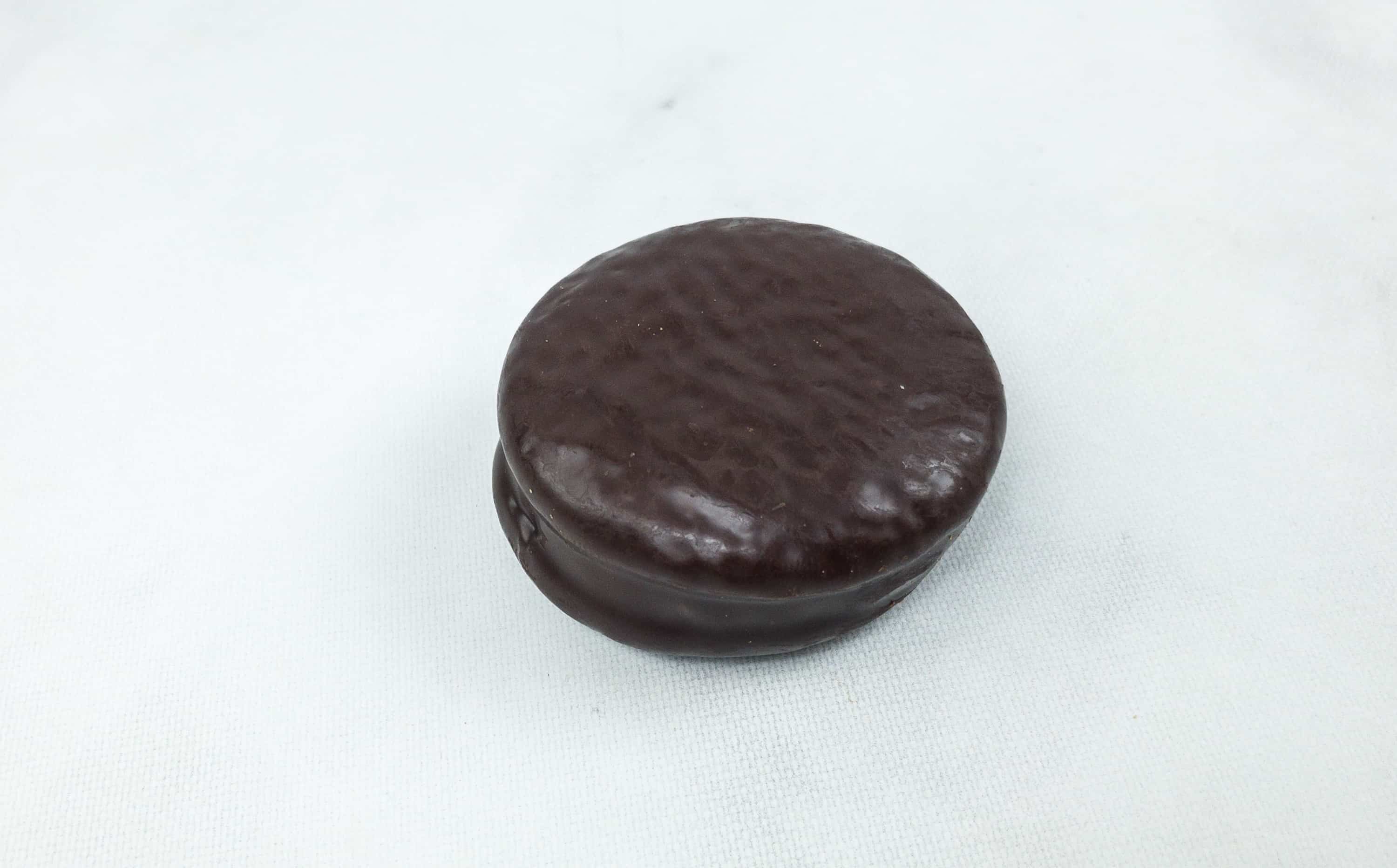 This round chocolate-covered pie looks divine!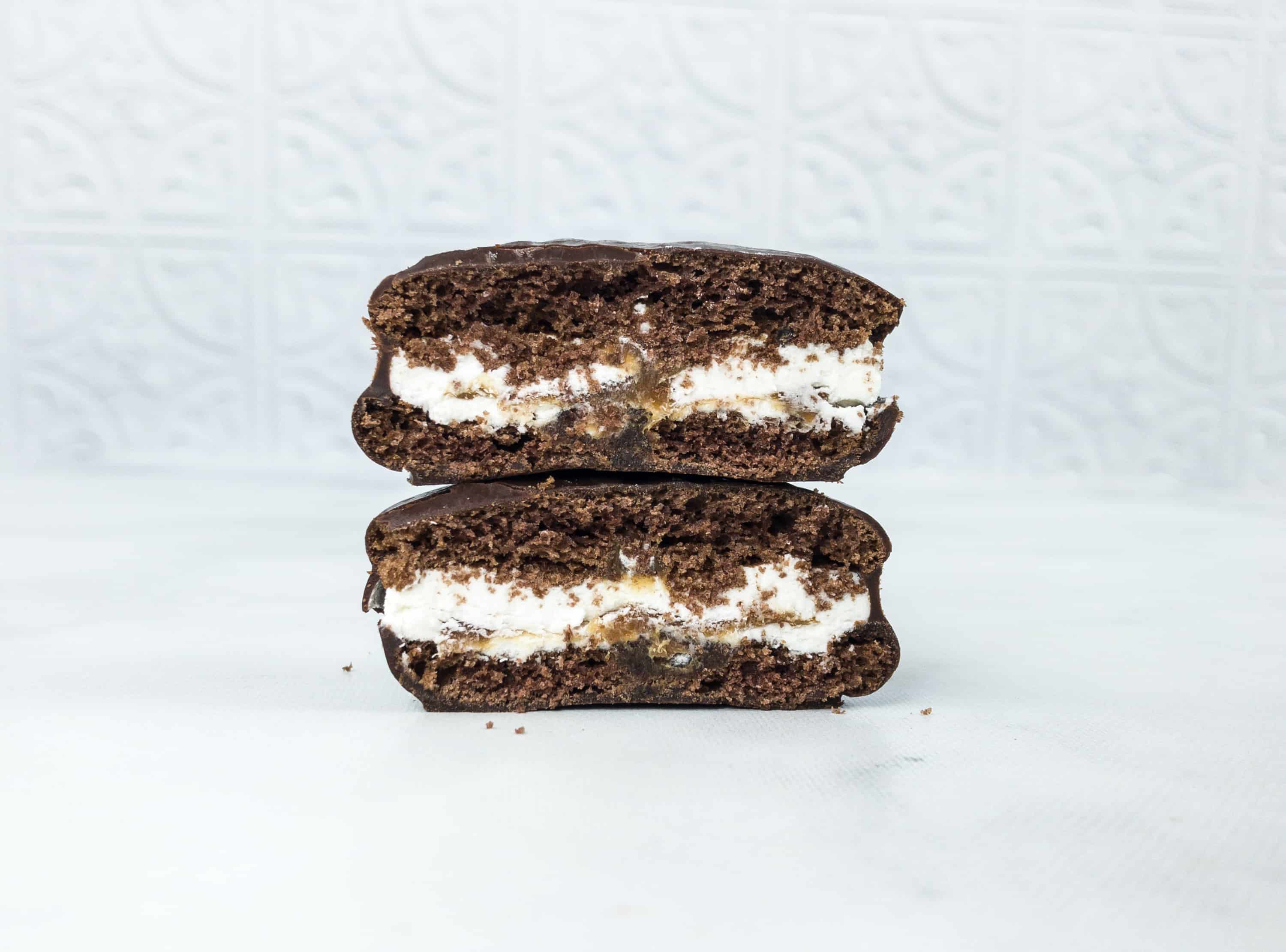 There was a generous layer of cream inside. It doesn't crumble when you bite into it. My sweet tooth is once again satisfied! This was totally amazing.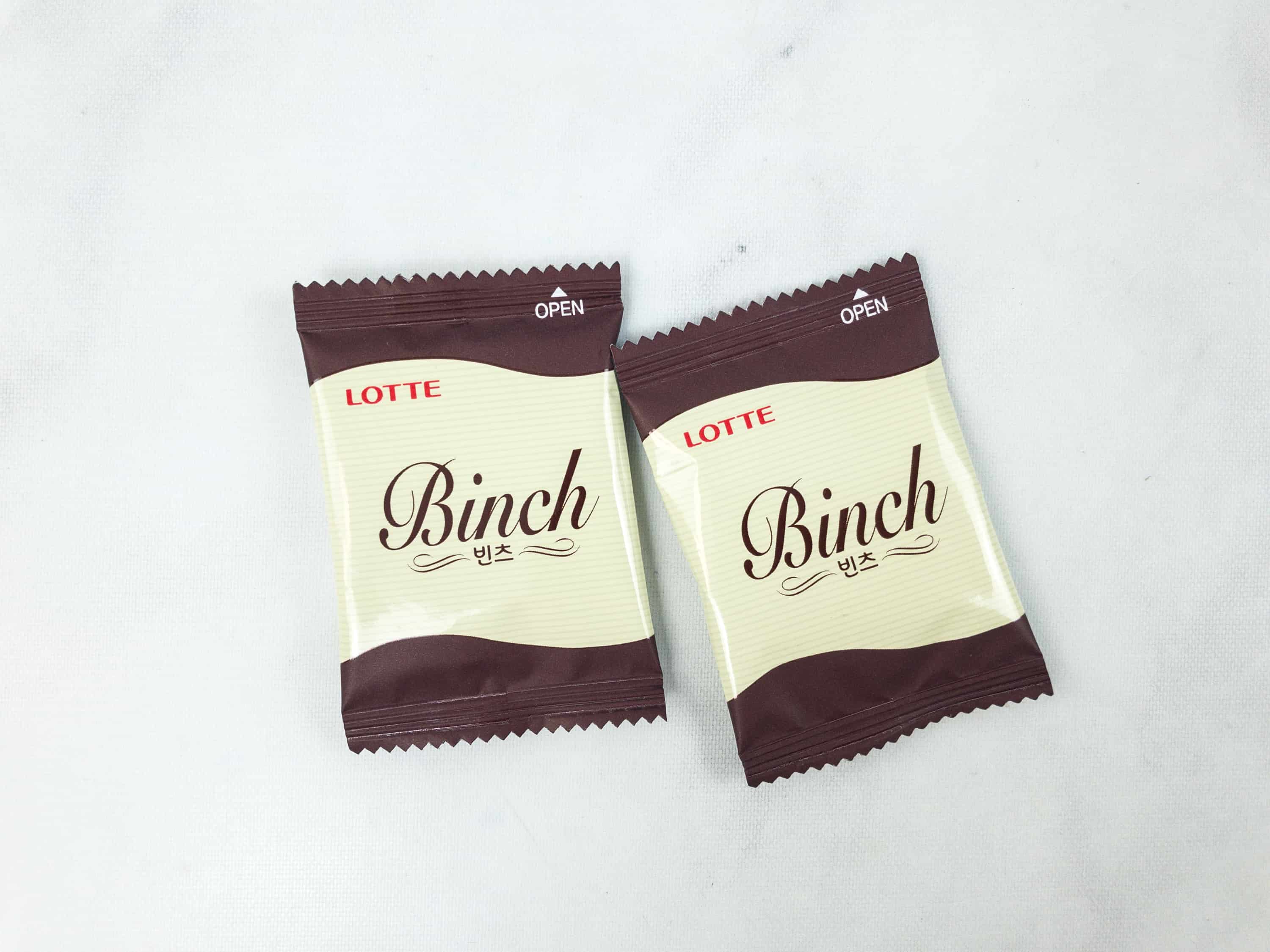 Binch. I've tasted these before and they're definitely a favorite. We received two of these French-inspired treats which are made of a buttery biscuit topped with dark chocolate.
The chocolate coating has an elegant design carved on it. I think the other one was a harp (sorry, was more interested in eating it!).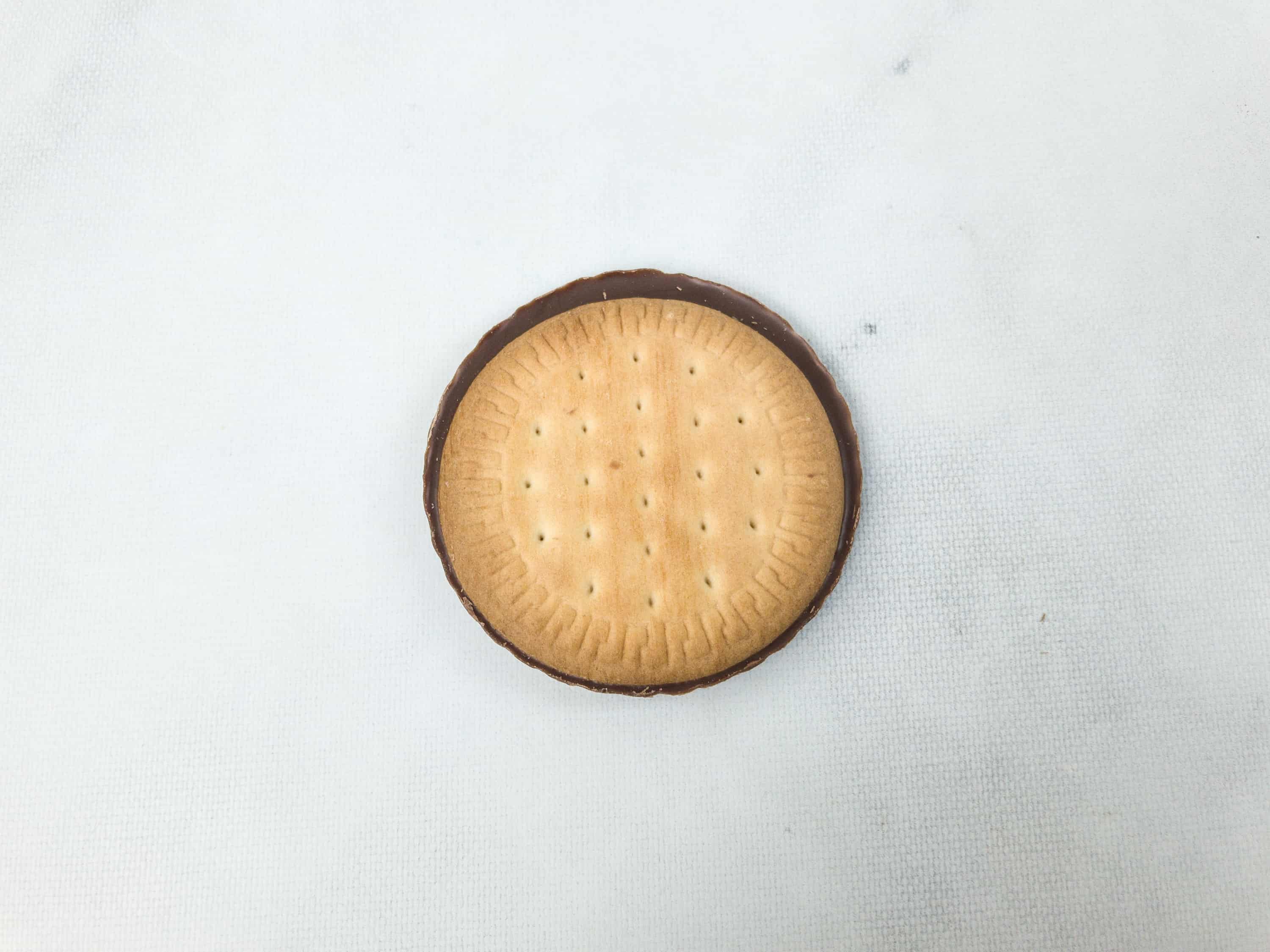 The biscuit is somewhat buttery and it goes well with the dark chocolate.
As always, there's a great variety of Korean snacks included in our Korean Snack Box. There are jellies, cookies, potato snacks, and pies — and there's more than just one serving of each so you can share with family or friends. The Binch cookie is an all-time favorite, while the fruit-flavored jellies are our new favorite discoveries but the Saengkeurim Pie really takes the cake! Most of these snacks are not usually available in US stores and that makes us always look forward to every box!
What do you think of Korean Snack Box?