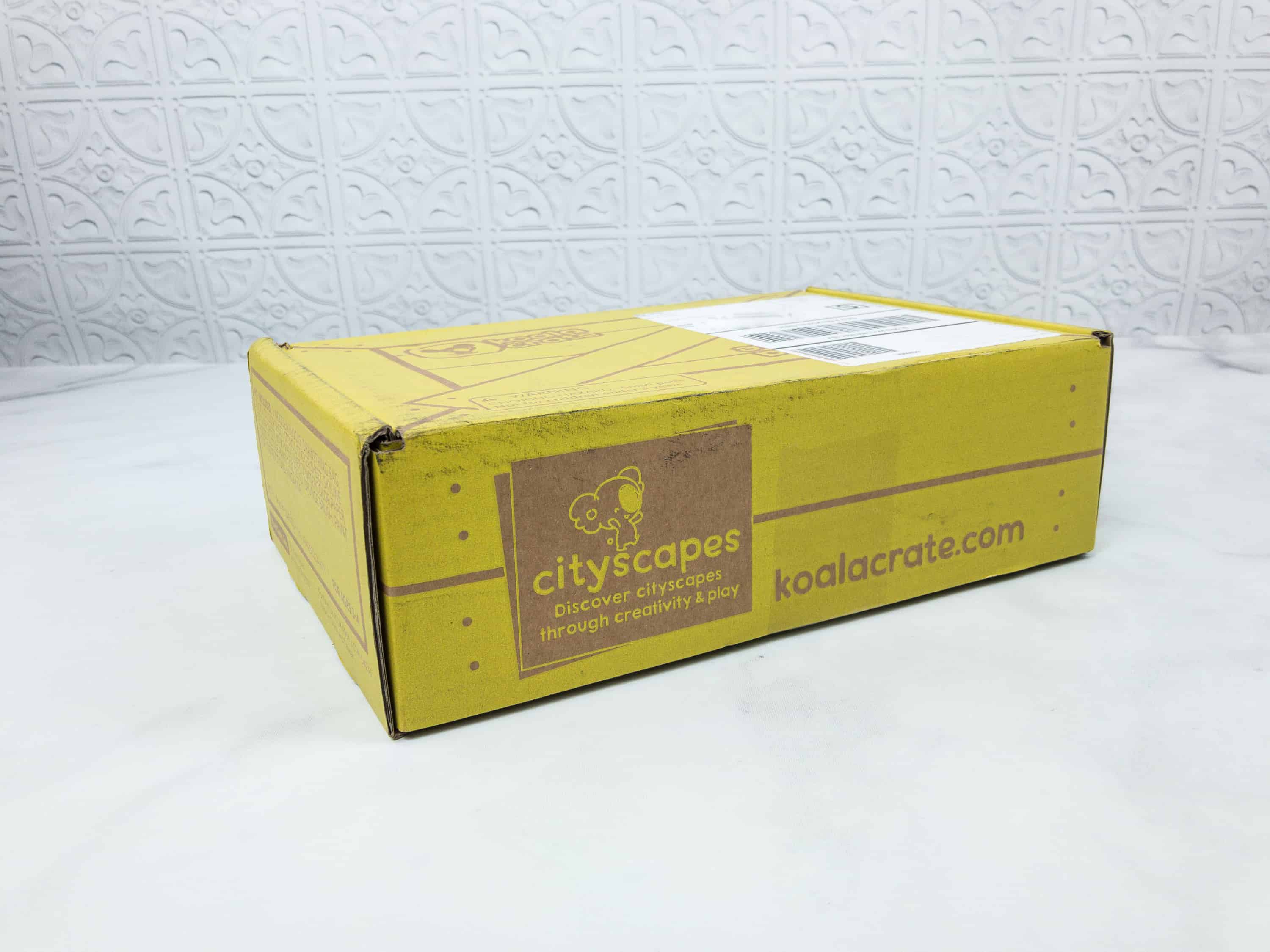 Koala Crate is a monthly subscription box from KiwiCo for preschoolers ages 3 to 5. It is educational and always hands-on. The activities are designed to be developmentally appropriate and enriching while also keeping it engaging, fun, and universally appealing.
DEAL: Use this link to save 30% on your first month of Koala Crate! (or any of the KiwiCo family subscriptions – use this page to find the best box for your little one!).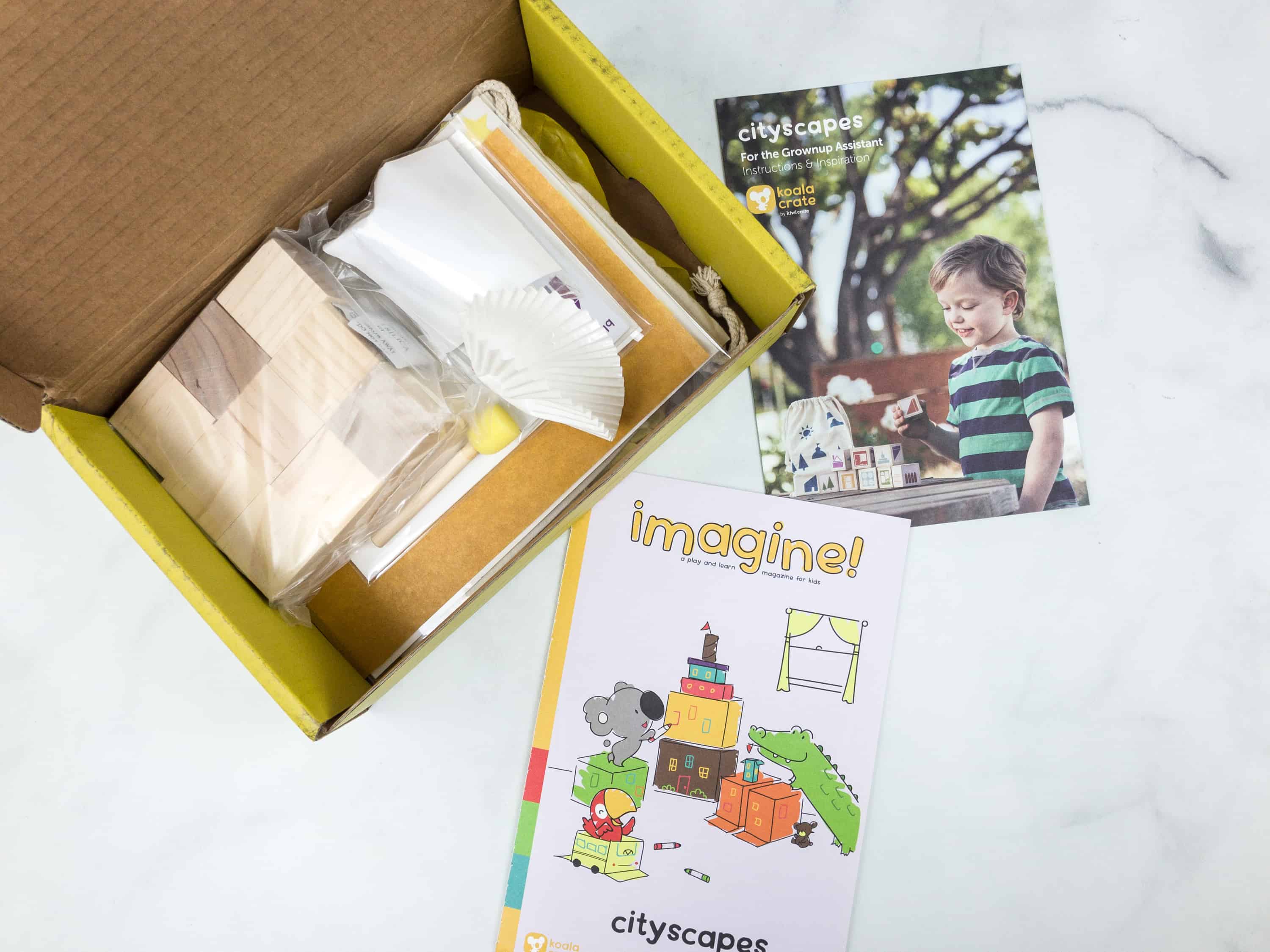 This month's Koala Crate theme was CITYSCAPES! As always, the box comes with all the supplies needed to create a trio of fun, age-appropriate crafts — plus it has a magazine with extra games and activities!
There are two books that will come in your Koala Crate. imagine! magazine is "a play and learn magazine" made for you and your preschooler to explore together. My son loves it! I like that the instruction booklet is separate from the magazine, so you can preview the activity while your child works on the activities in the booklet.
Imagine! Magazine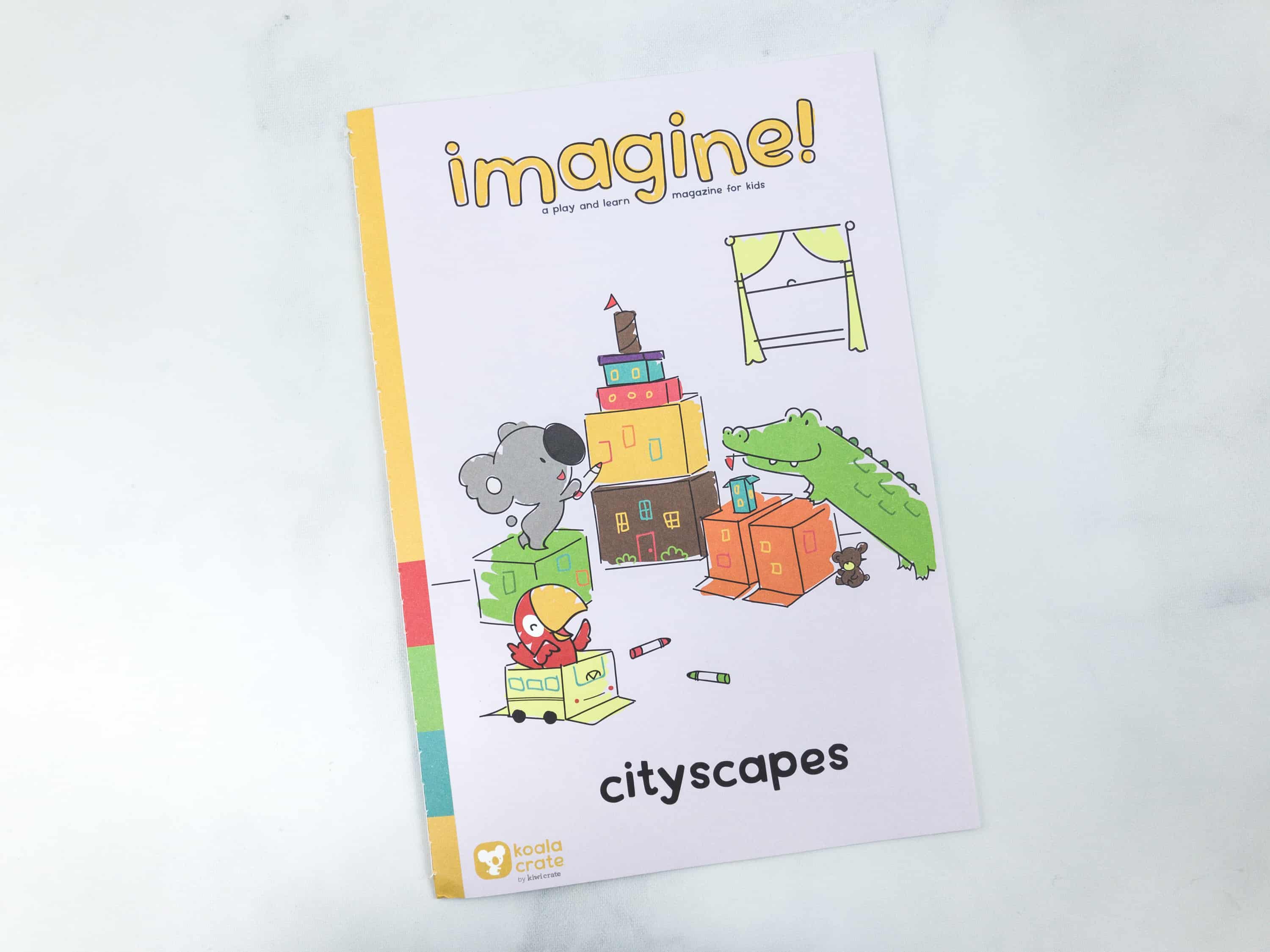 Imagine! magazine contains information relevant to the theme so your child learns a bit about the topic while having fun with the craft and play activities. The information is provided in an age-appropriate format and always feels like a game, not schoolwork.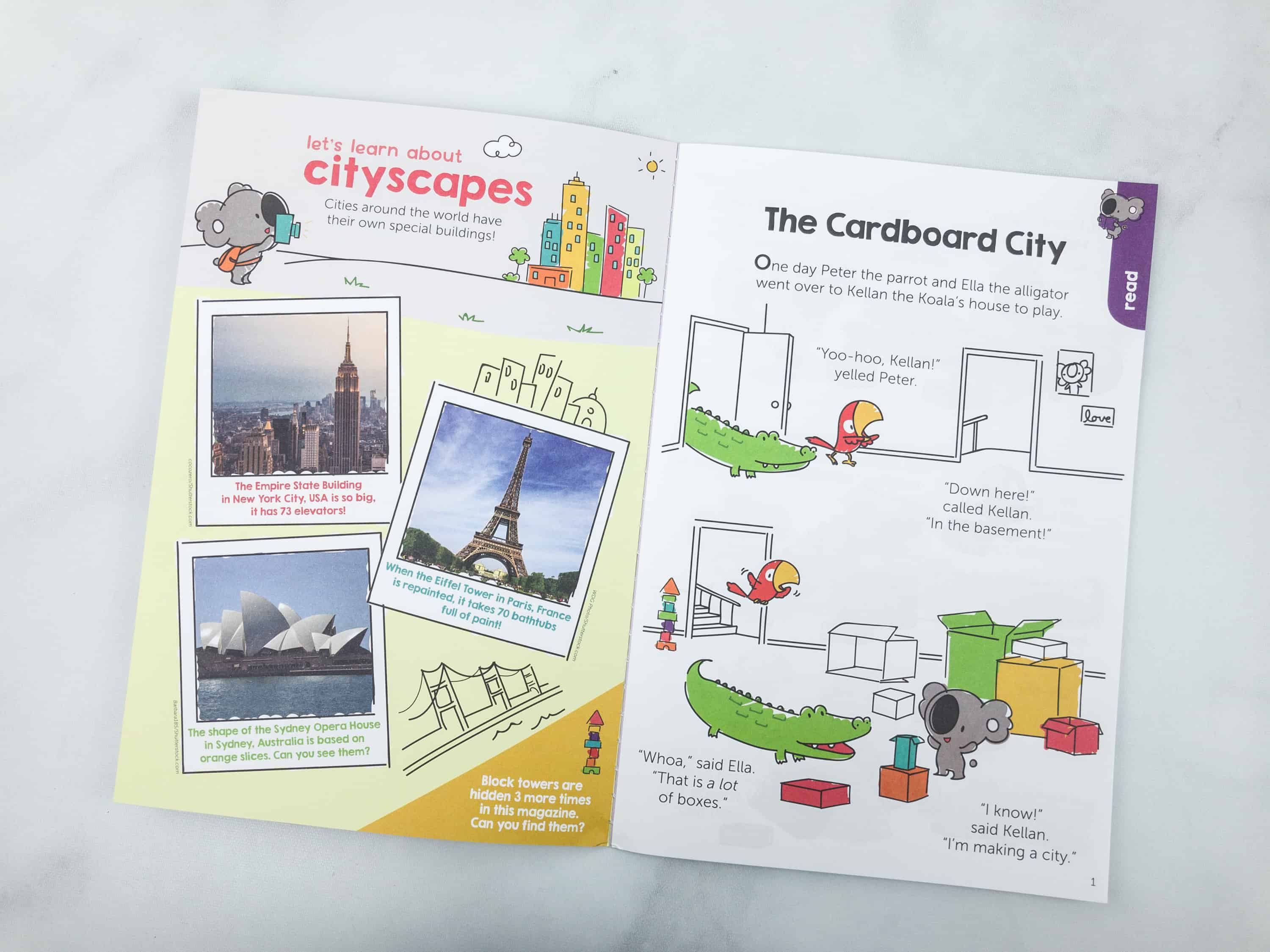 A fun story introduces your child to the theme of the box. The same group of friendly characters is featured each month, and the familiar faces encourage engagement.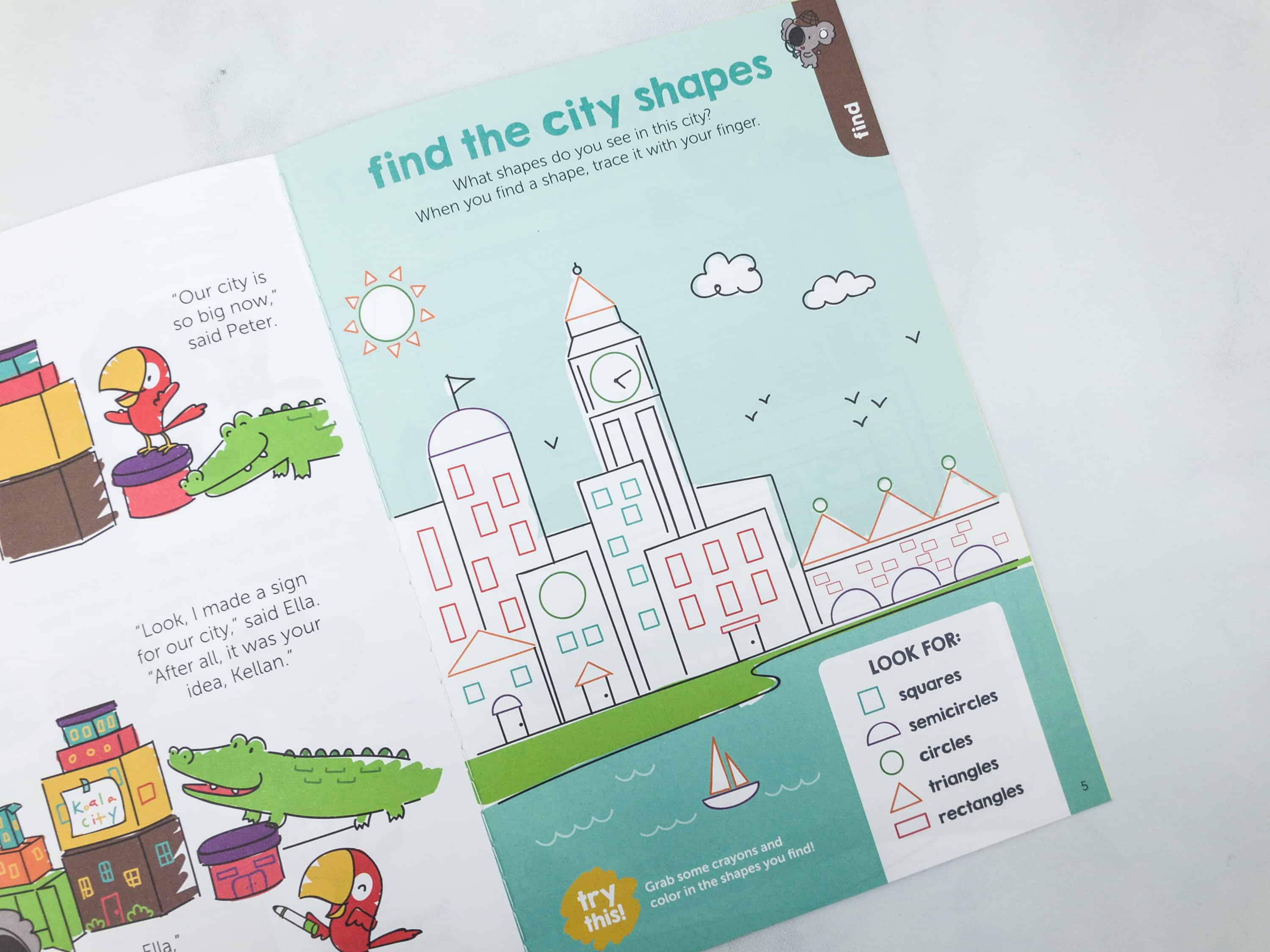 Your kids will always learn a little bit about the top beyond the projects, as imagine! provides some background – at least enough to provide some context and tie the cartoon in with the projects.
My son wasted no time and started doodling on the activity.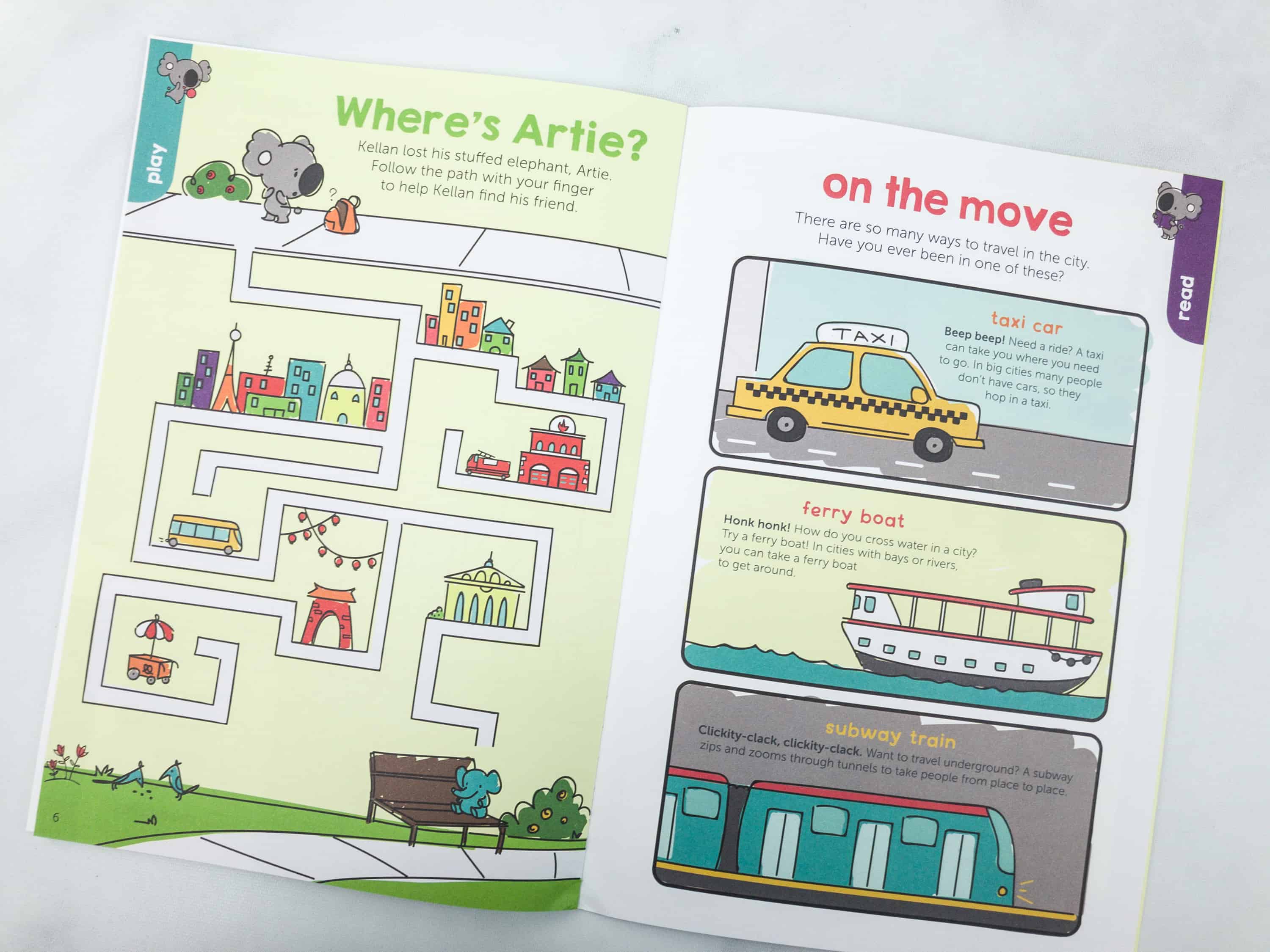 In addition to the main projects, there are several games and activities in imagine! magazine. Activities usually include tracing, matching, picture finds, or word recognition games.
Koala Crate Crafts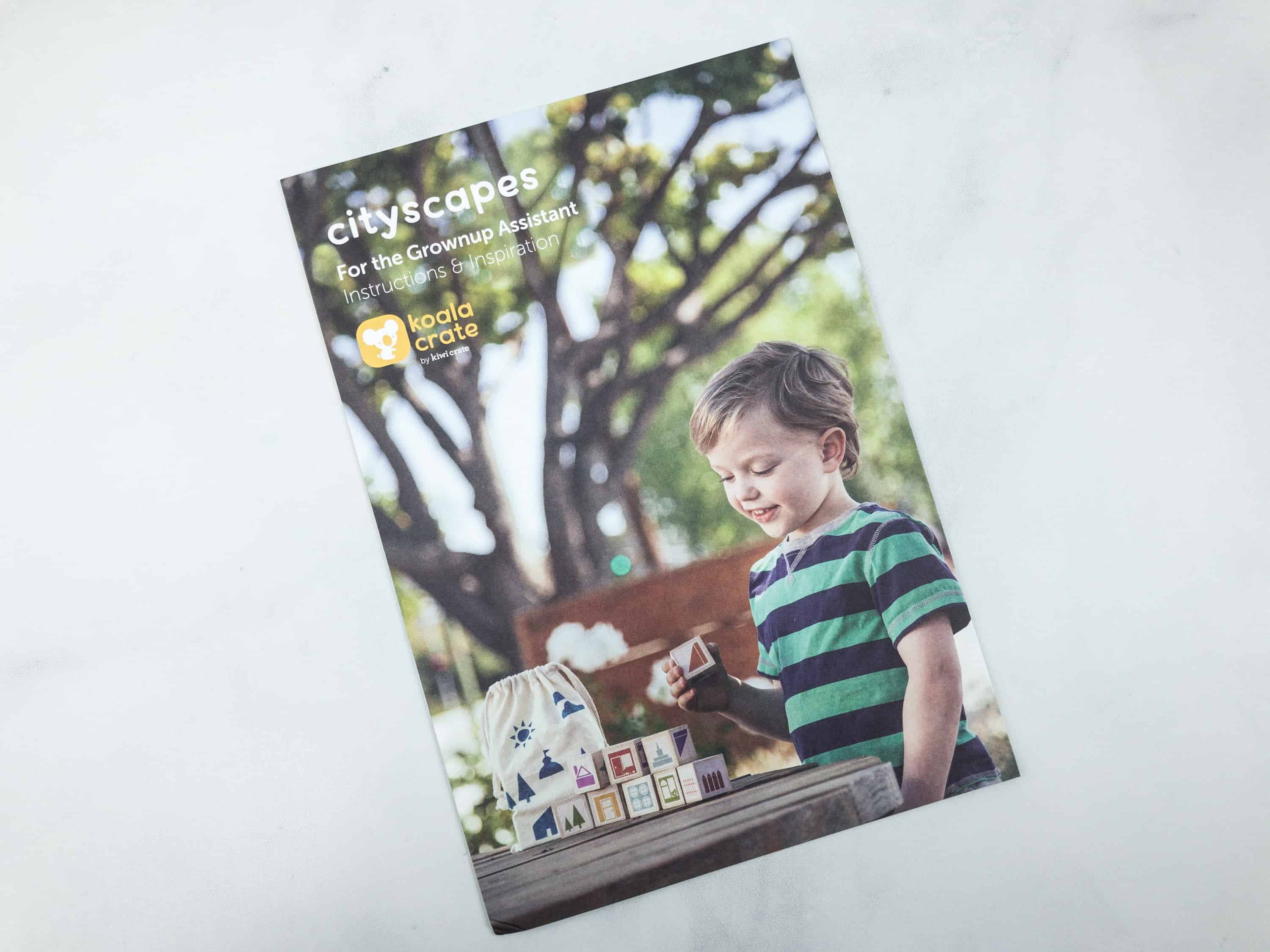 The instruction booklet is intended for the adult helper and gives detailed instructions for the activity.
It lists all the supplies, the 3 primary activities, the messiness level, and any grownup assistance needed. They've recently added some additional symbols denoting the developmental skills practiced in doing the activity, such as fine or gross motor skills, creativity, etc.
All the materials you'll need to make this month's activities! It includes wooden blocks, block stickers, cotton drawstring bag, stencil stickers, wax paper liner, glitter paint, paint cup, watercolor paper, sponge brush, and skyline shape stickers. The activities in a box usually all relate to the same central theme, but they each tend to encourage different types of play and help develop different skills.
City Building Block. One sticker sheet is good for one wooden block.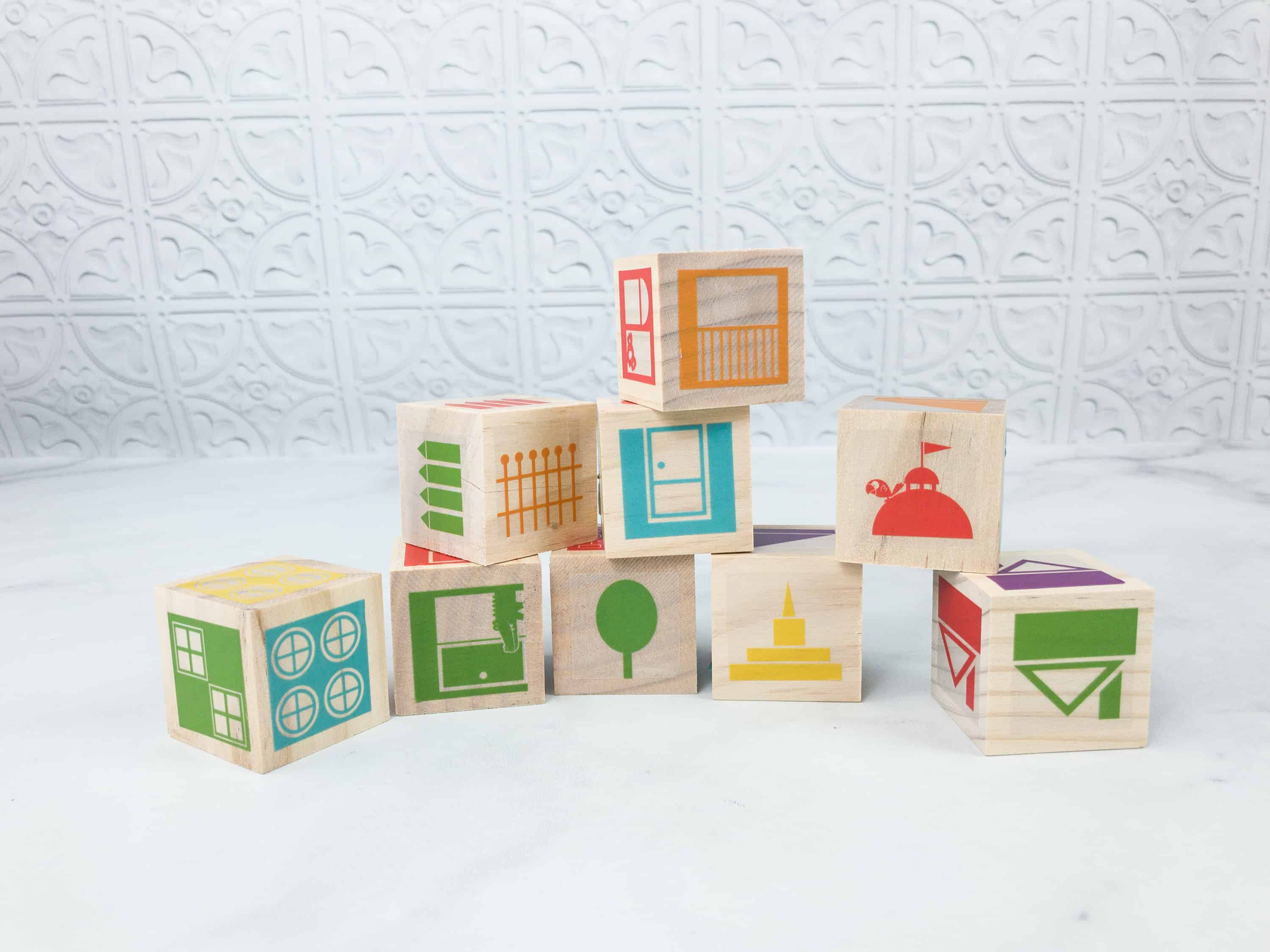 My kids had fun putting them on!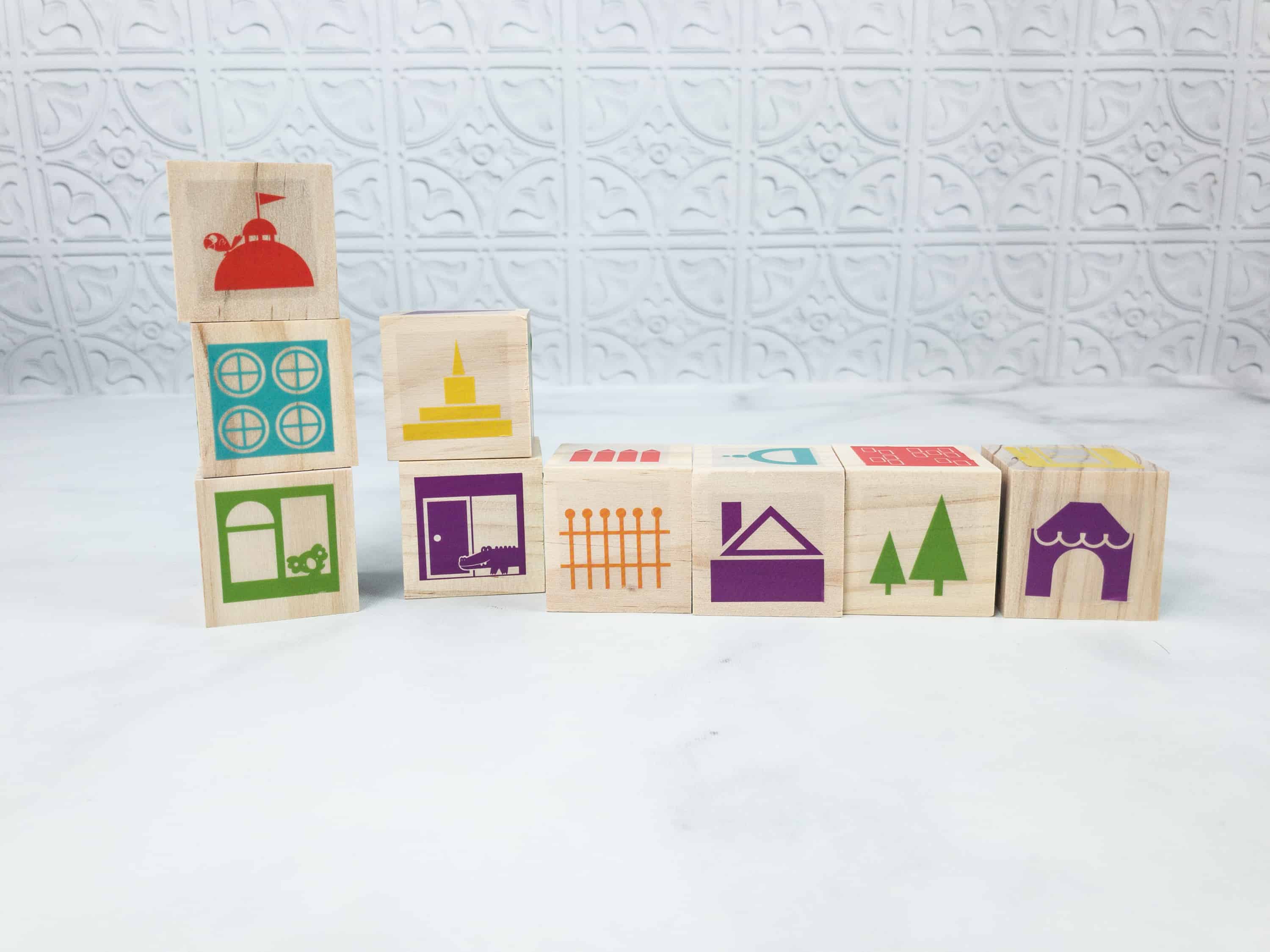 There are many ways to play with these blocks! You can let the kids sort the blocks by color, try making a pattern, or even make up stories from the featured objects on the stickers.
My son was so engrossed in putting up these wooden blocks to create different designs!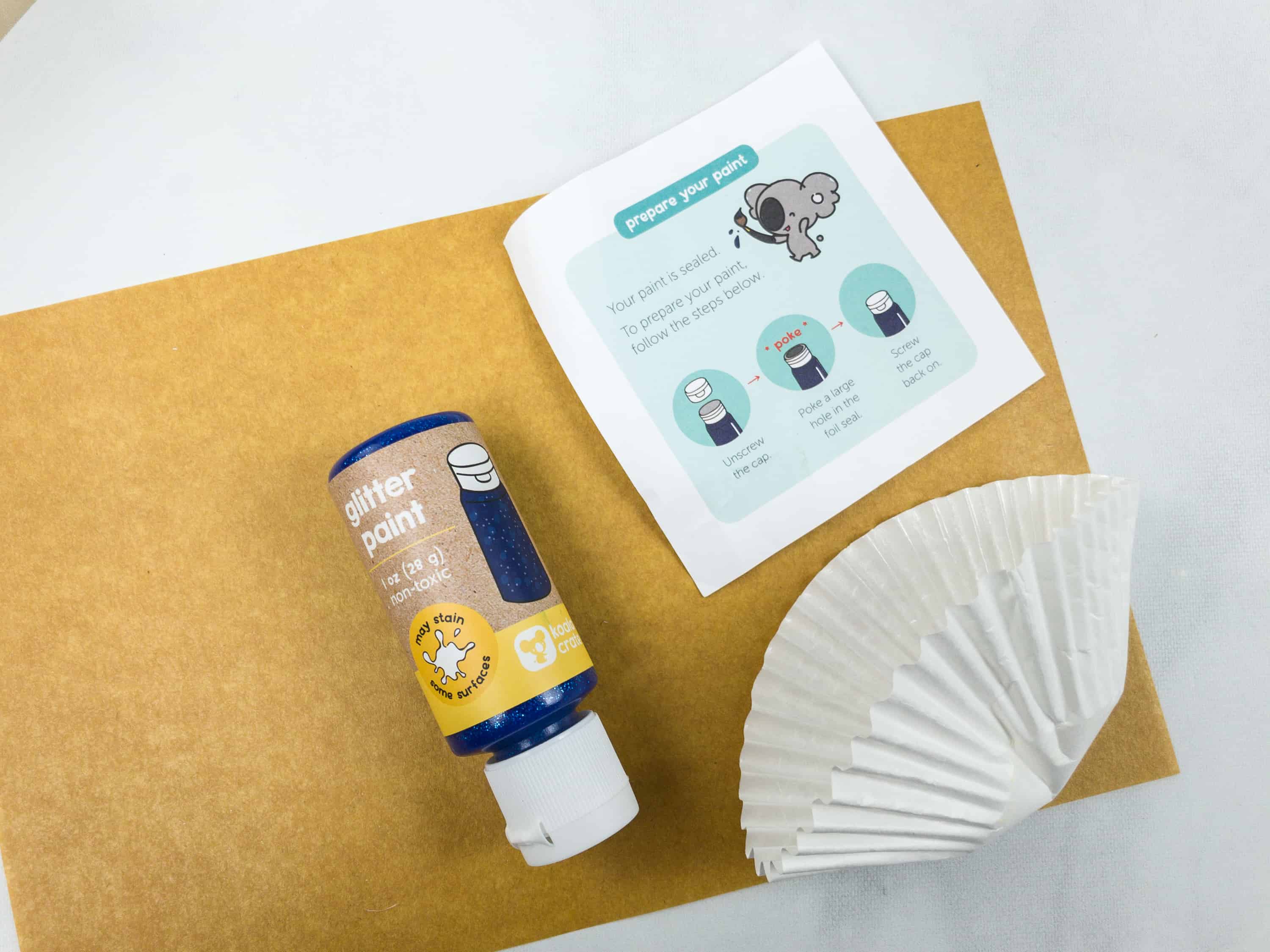 Stencil Drawstring Bag. The next activity is about creating your own stencil design to decorate a cotton bag. This may be a bit messy so you might want to cover your work area in case of spills and mess.
The stencil plate features shapes of trees, stars, houses, sun, and even buildings. The orange-ish paper that was included was slipped into the bag to prevent bleed-through.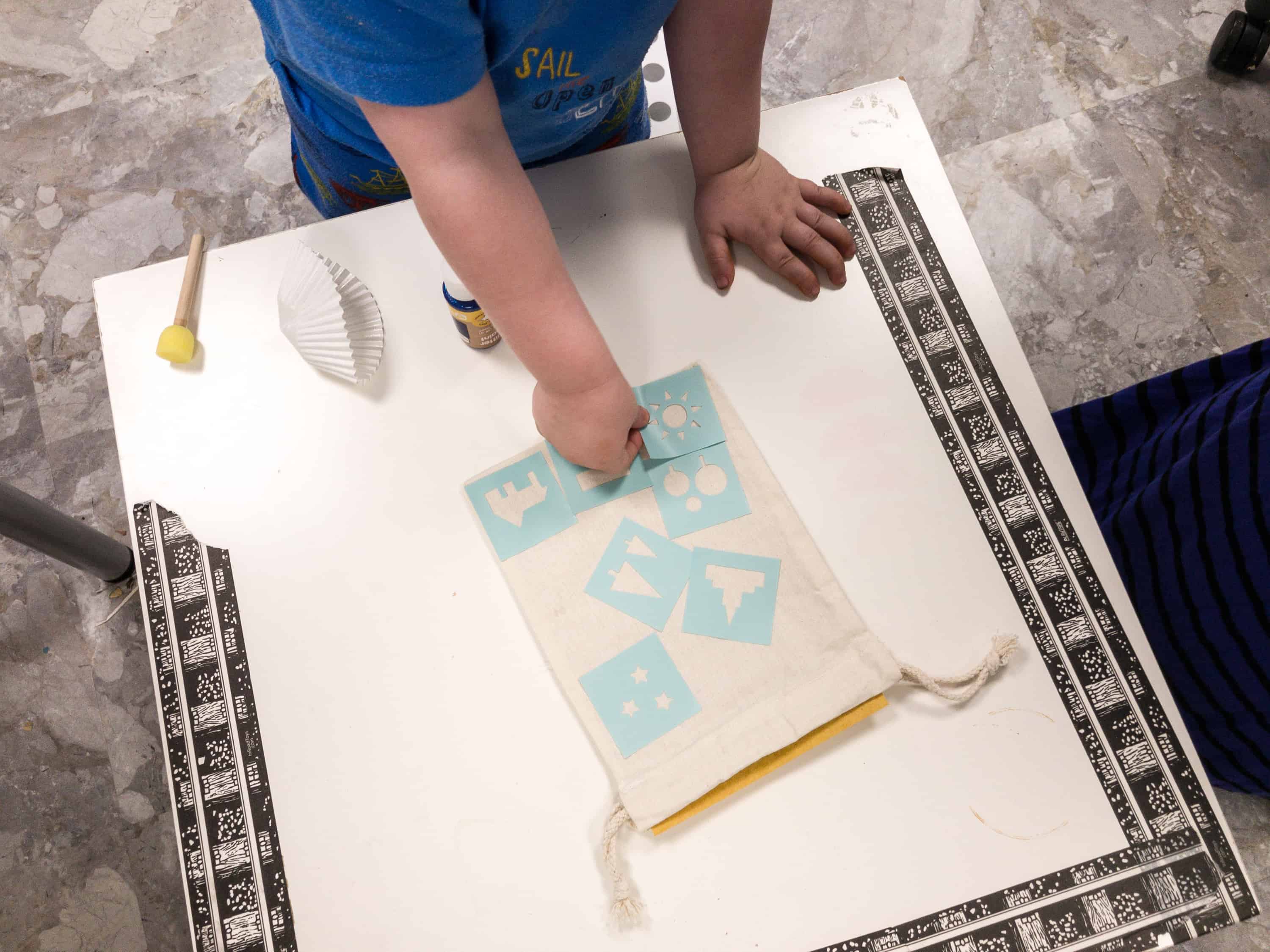 We removed the stencil stickers and then I let my son decide which images he wanted to put on his bag.
Once your child has placed the stickers on the bag, it's time to put some glitter paint on it. Pour a bit of the glitter paint on the paper cup then use the sponge to dab a little of the paint on the blank stickers. You can show your kid how it is done first, then let him do the rest.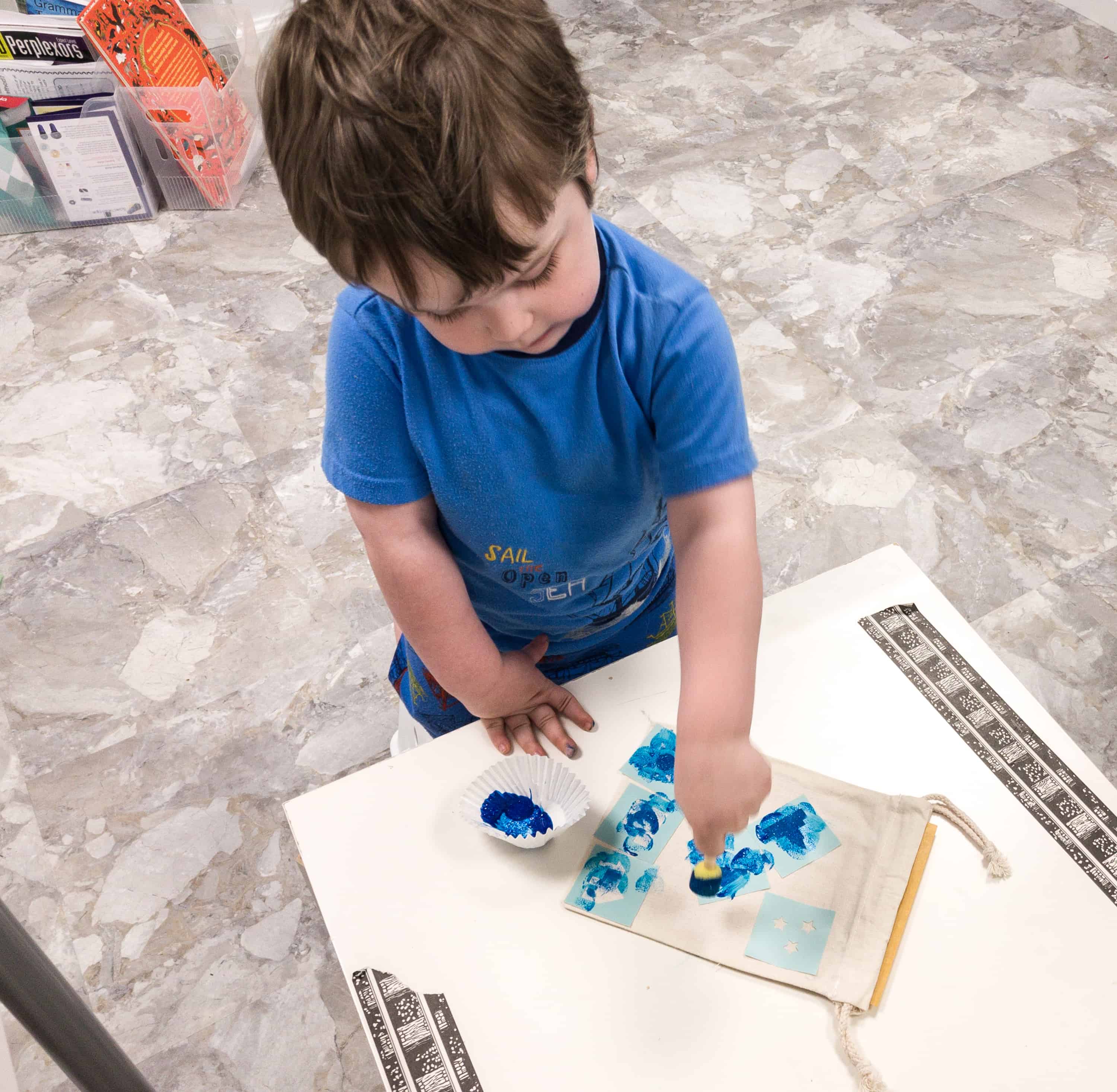 As you can see, my son is enjoying this craft session. He just loves to dab the glitter paint on the stencils!
It's done! After drying the drawstring canvas bag, you can now use it for storing the wooden blocks. We may have gone past the stencils a bit, but he LOVES it – he made it himself!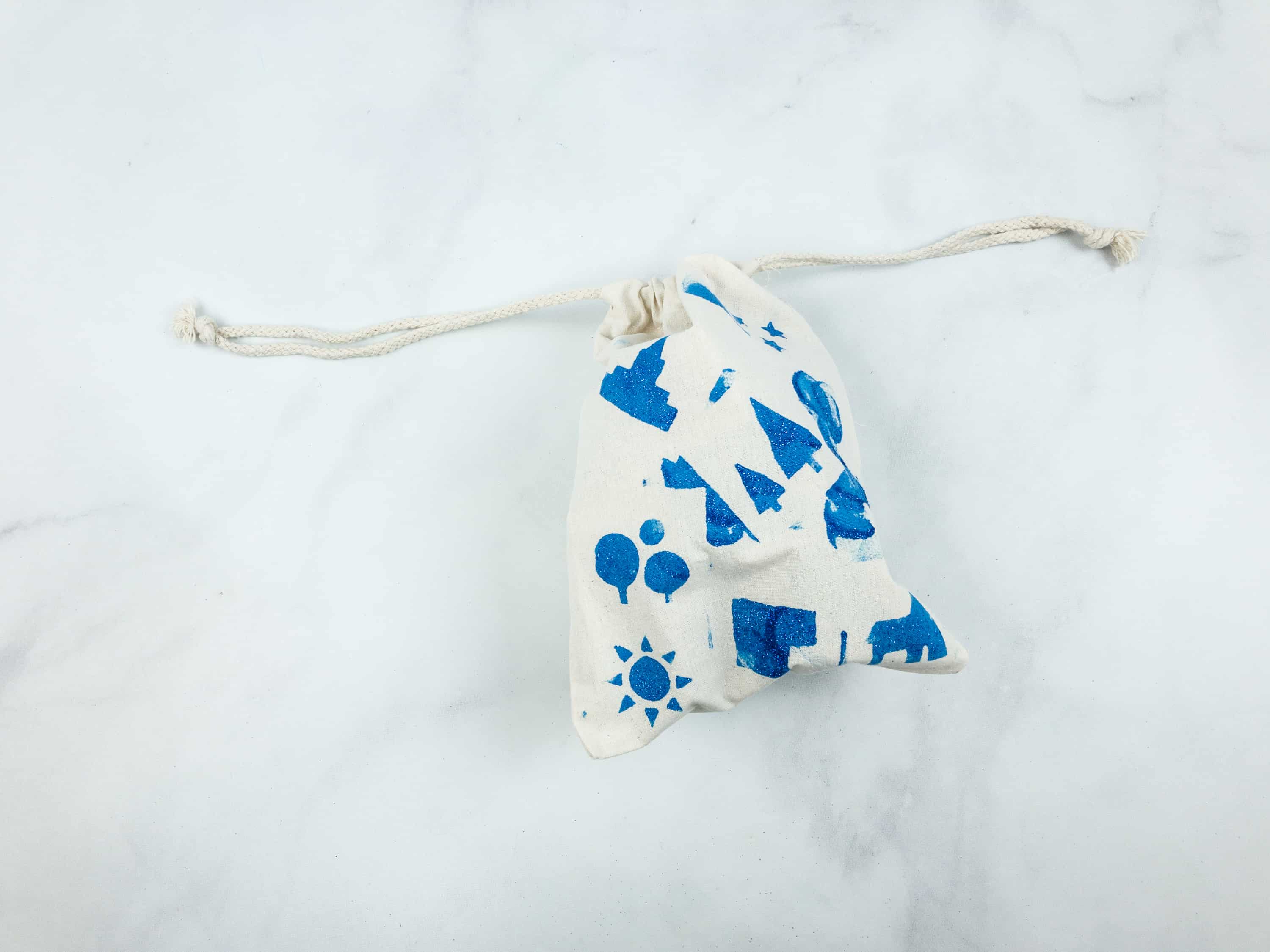 I love letting my son personalize his stuff. He gets to unleash his creativity and it also makes him more appreciative of his things.
Skyline Paintings. For the last activity, we need to use the geometric stickers to create unique city skylines.
It's nice that we had extra pieces of paper to work on with all the glitter paint still available. My son's work was more abstract than a skyline, but he had fun and that's what matters!
Koala Crate Extension Activities
In addition to extension activities using common household supplies, there are also suggestions for further reading on the subject. This month's recommended books are Deaming Up by Christy Hale, Changes, Changes by Pat Hutchins, and City Shapes by Diana Murray and Bryan Collier.
Koala Crate is all about fun and hands-on activities for kids. They provide most of the materials you will need and there are complete instructions in the booklet too. This month, my son had so much fun painting his canvas bag and playing with the building blocks. Although some of the activities are messy, I'm happy that my son gets to be creative and that he really enjoys it a lot too! All in all, this is a great activity box for babysitters, grandparents, or other caregivers!
Have you tried Koala Crate? What did you think of this month's theme?