Disney Princess Pleybox is a bimonthly subscription that contains official Disney Princess merchandise. For only $24.99 every other month, you'll get a box filled with Disney Princess figurines, accessories, and a lot more! Each box transforms into a scene from your little princess' favorite Disney movie that you can both "pley" along!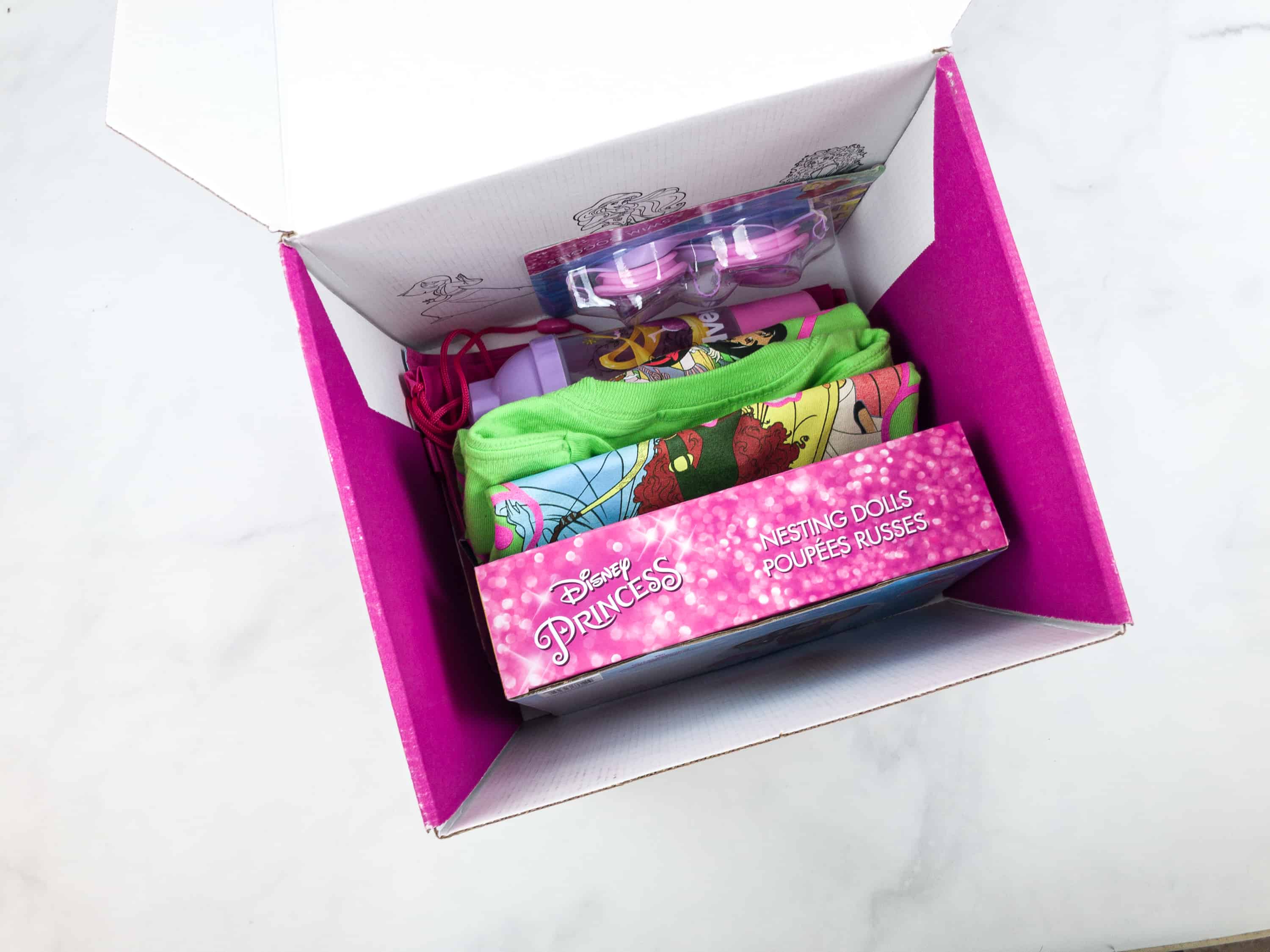 This month's box didn't have a featured princess or booklet. Also, subscribers items will vary.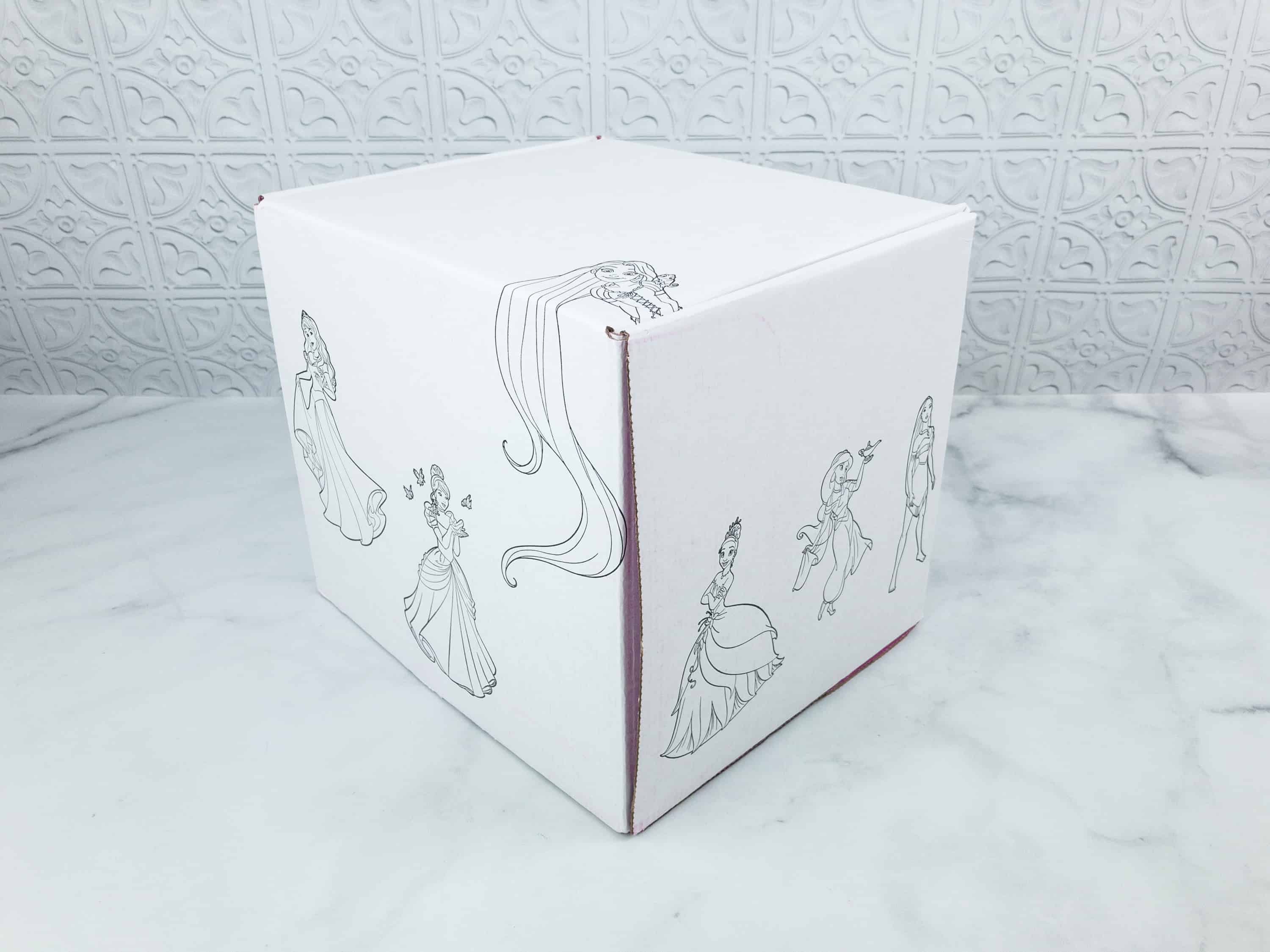 We always look forward to their coloring boxes!
This month, it features classic Disney princesses and even the recent ones like Merida from Brave and Tiana from The Princess and the Frog.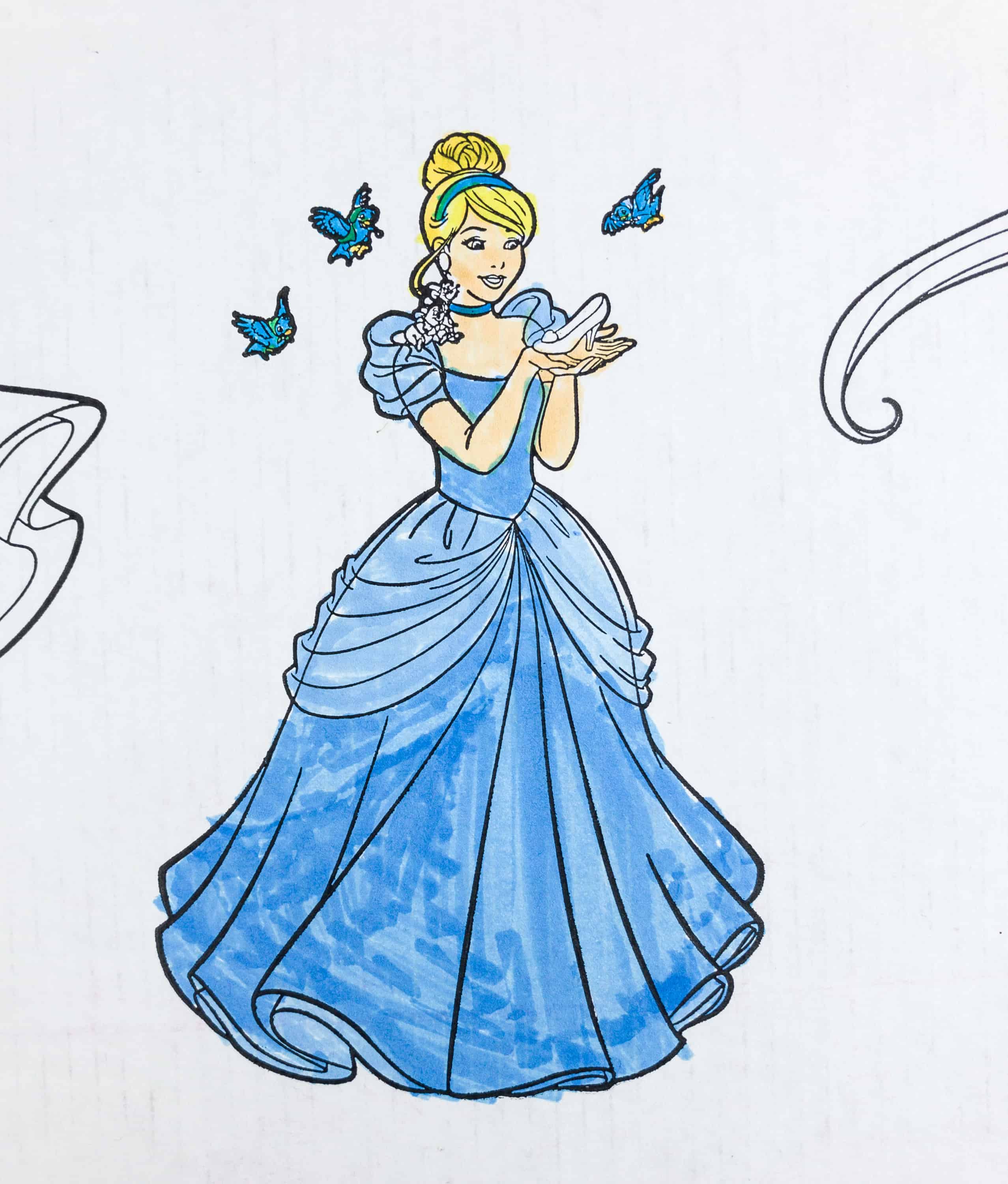 We colored Cinderella first!
DEAL: Save 25% on your first box with code WELCOME25!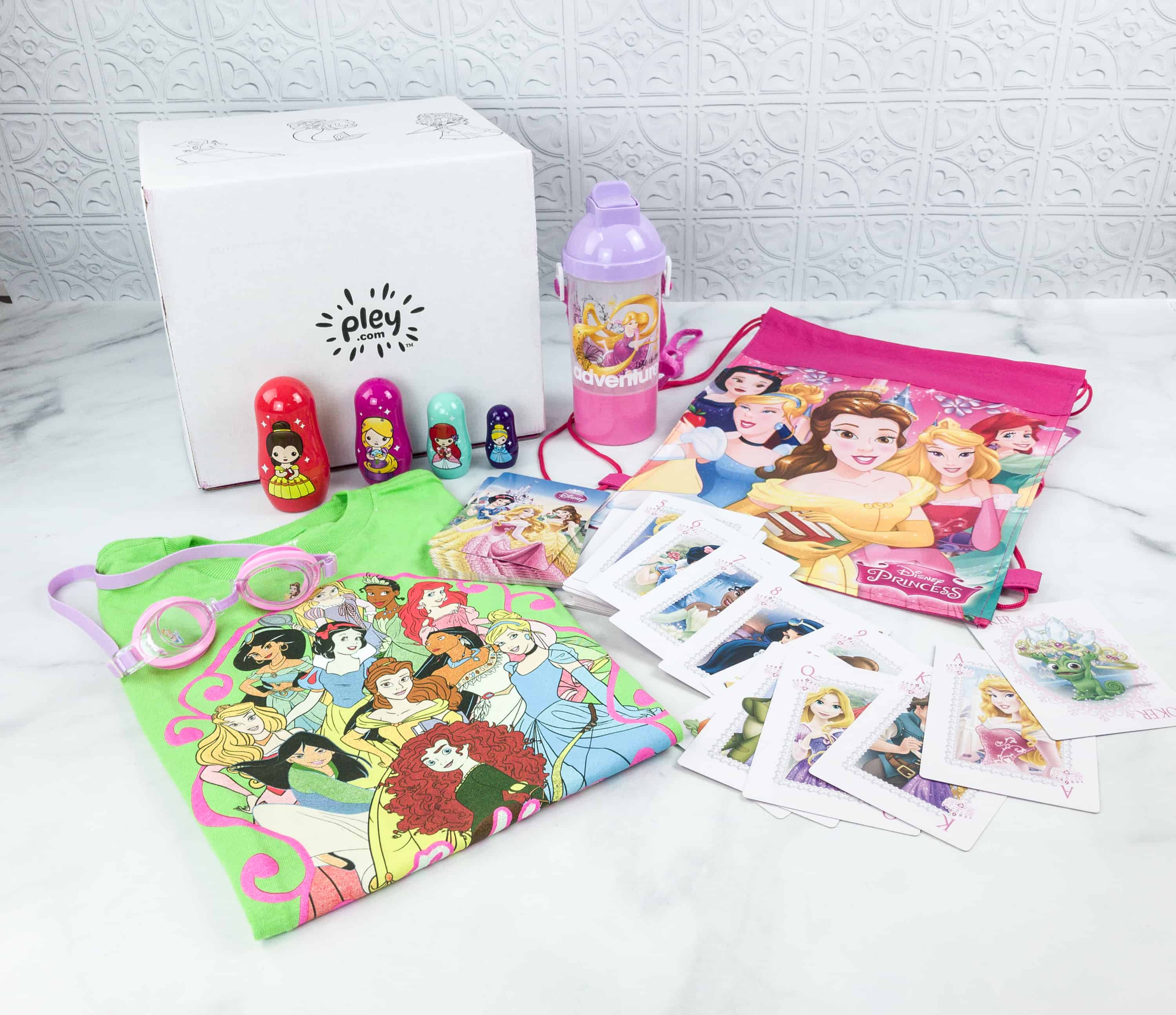 Everything in the box!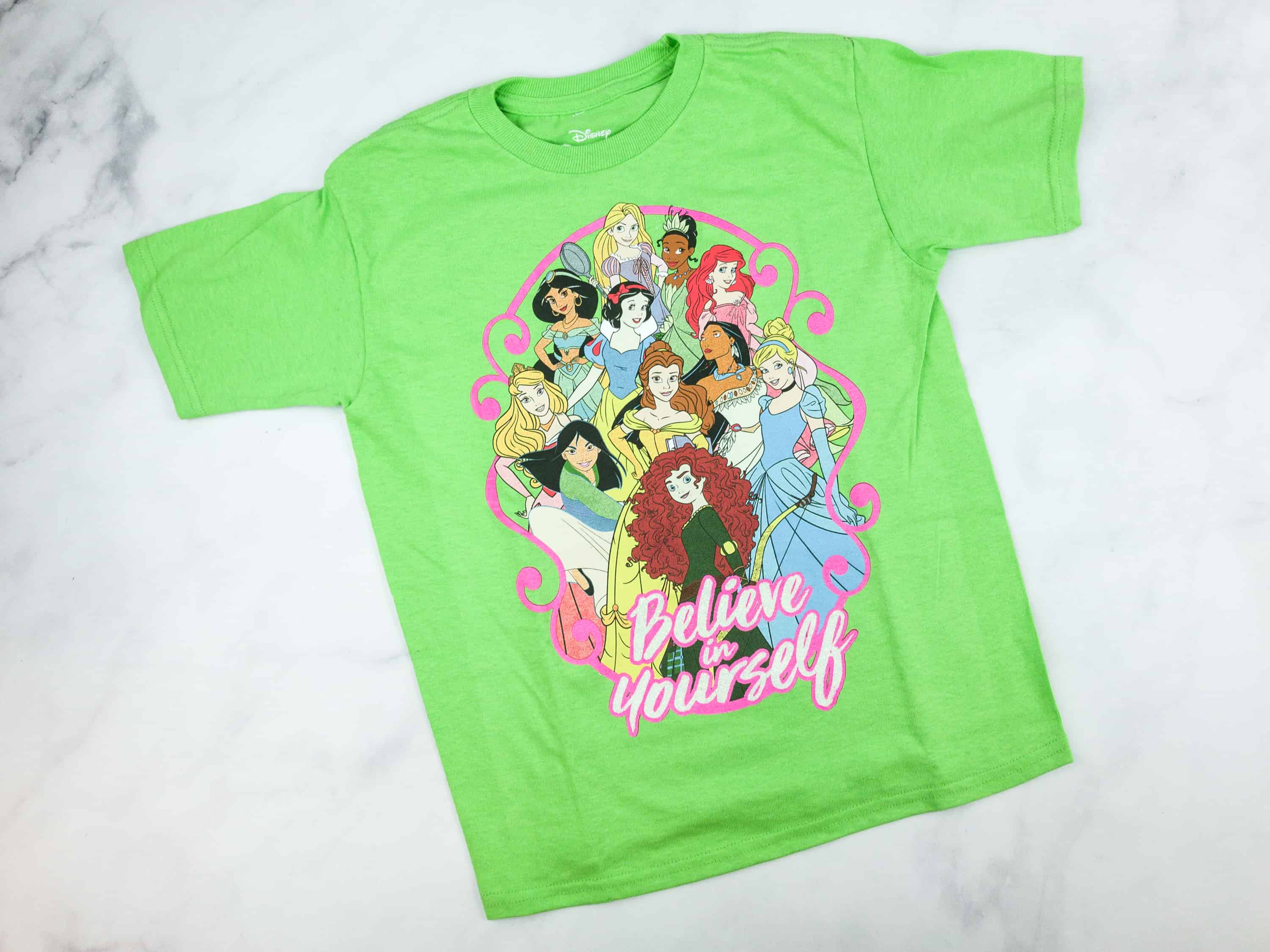 Disney Princess T-Shirt. This t-shirt in bright green and it features all of the Disney princesses with their iconic costumes and props.
At the bottom, it says "Believe in yourself." The print is cute and motivational at the same time!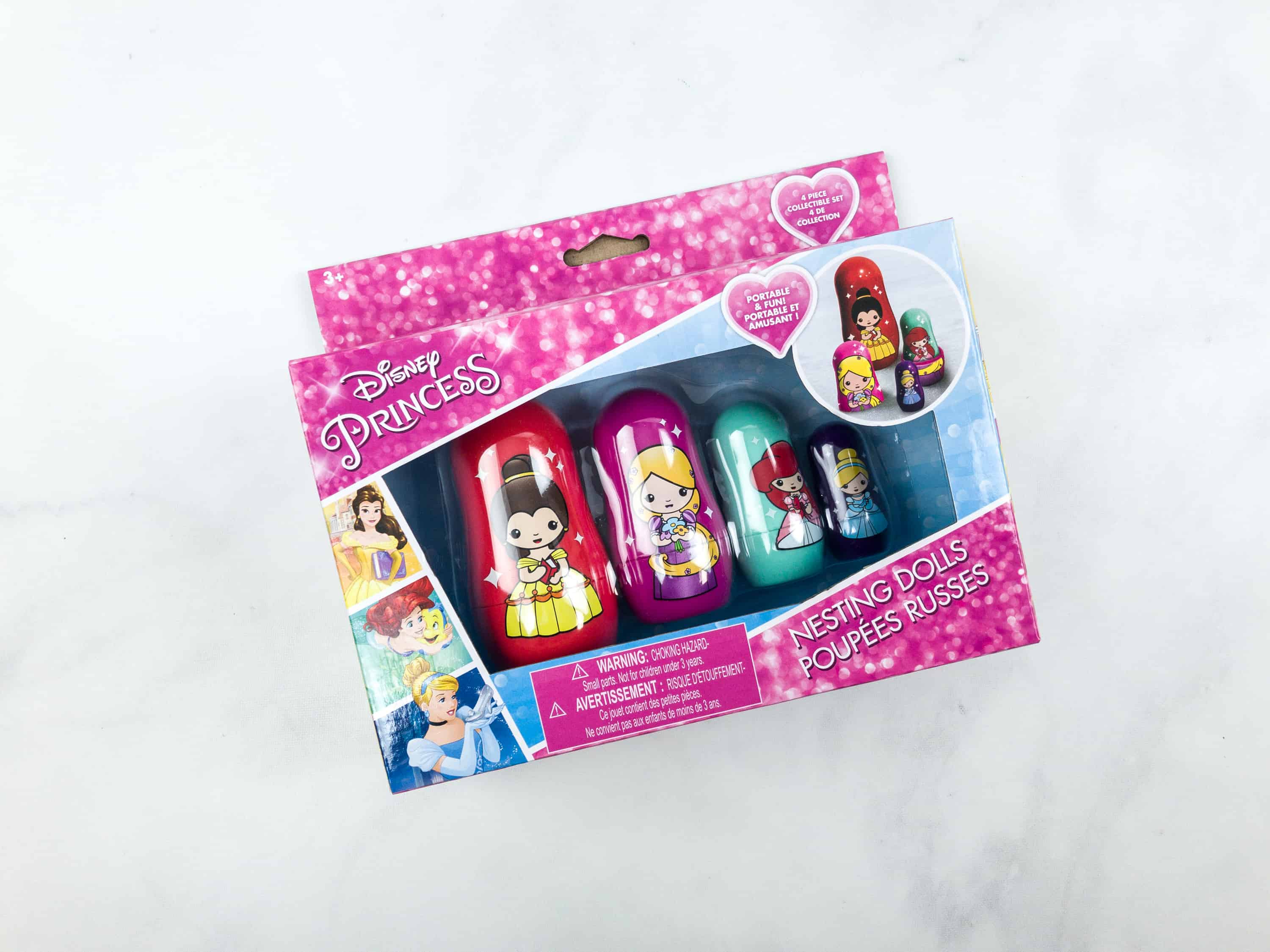 Disney Princess Nesting Dolls. This set reminds me of Russian's national handicraft, the Matryoshka doll! I'm glad they made a Disney version of it.
The dolls feature Belle, Rapunzel, Ariel, and Cinderella.
At the back, you can see the things that are related to each character's story.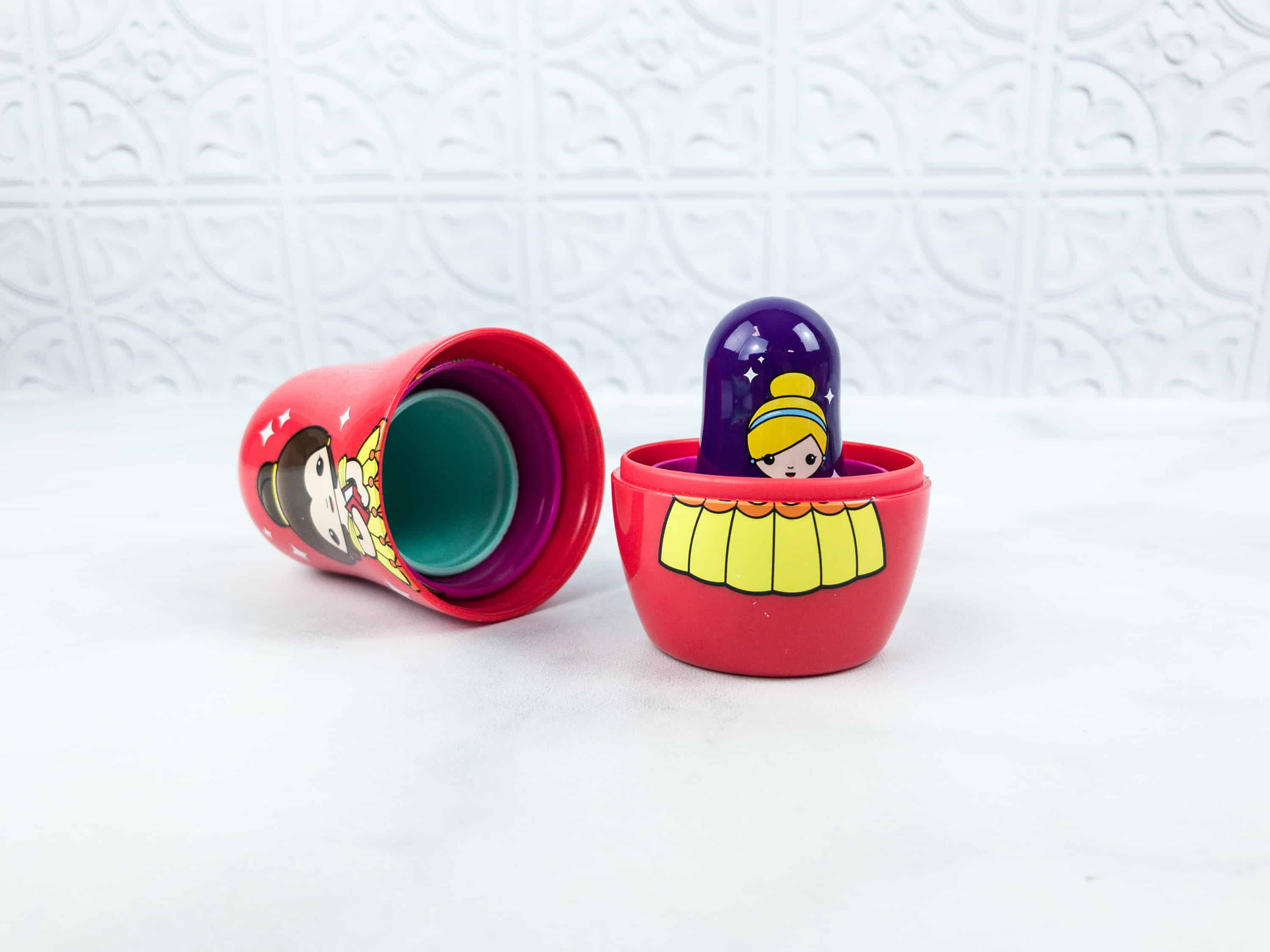 Just like how the Matryoshka doll works, they are stackable so each piece inside is smaller than the other.
Disney Tangled Water Tumbler. I like the design. It looks animated and fitting to the caption "Life is an adventure." Looks like Rapunzel is having a blast!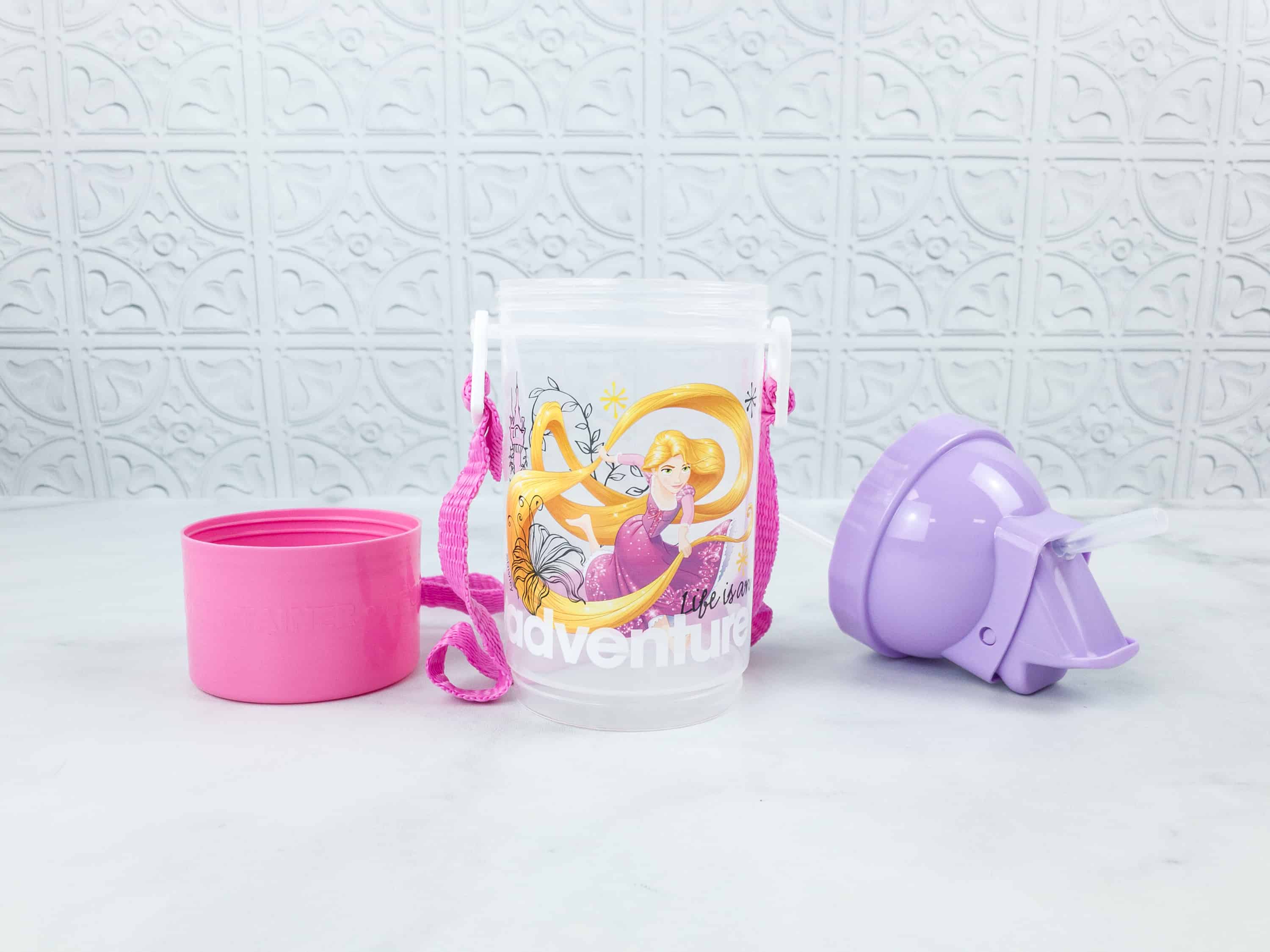 The tumbler has 3 parts: the cup at the bottom, the beverage container/tumbler body, and the straw. It even has a strap so your little princess can carry it wherever she goes.
Swim Goggles. These goggles came just right in time for summer. It features Cinderella on one side and Belle on the other!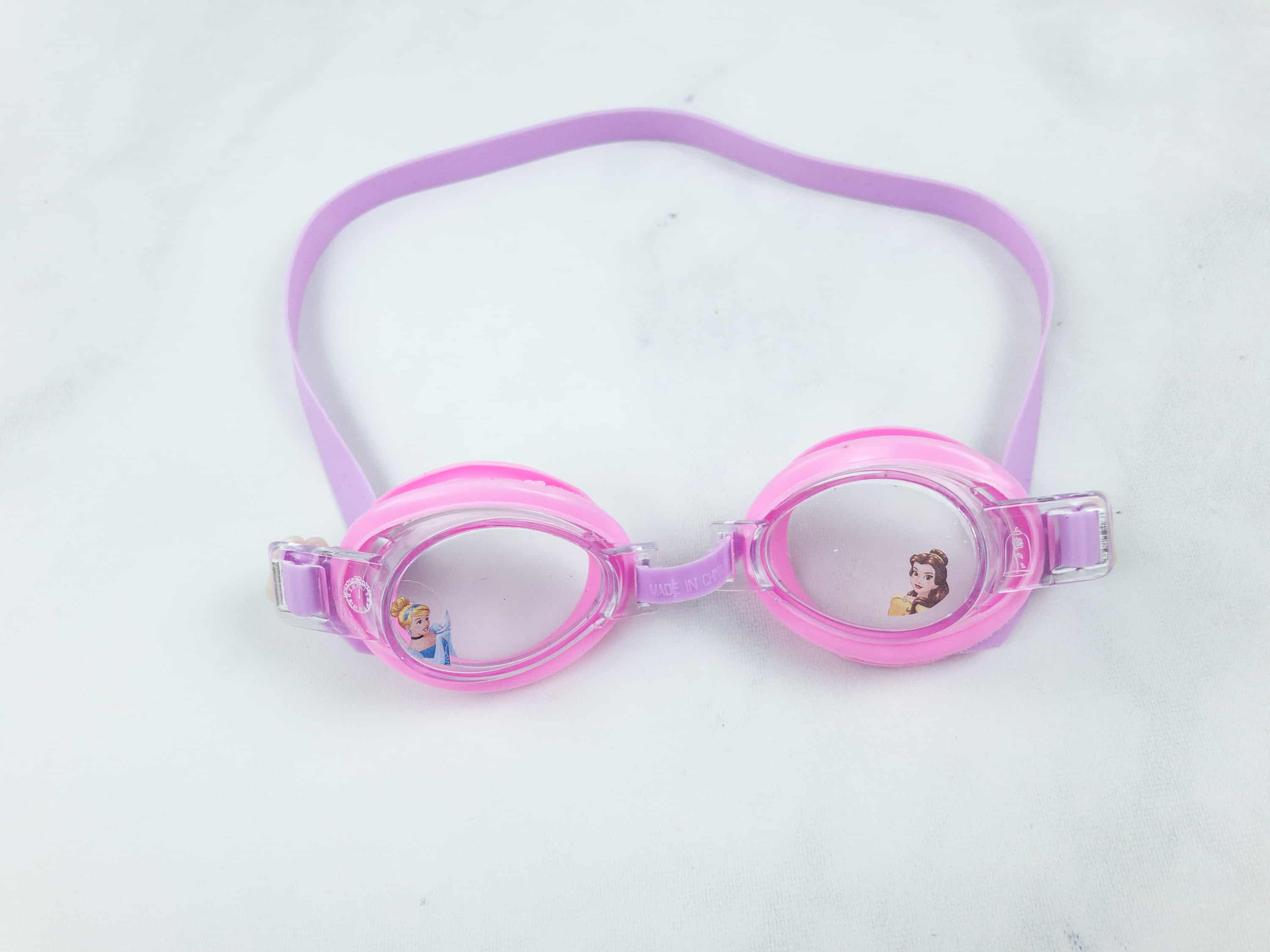 The straps have a nice fit!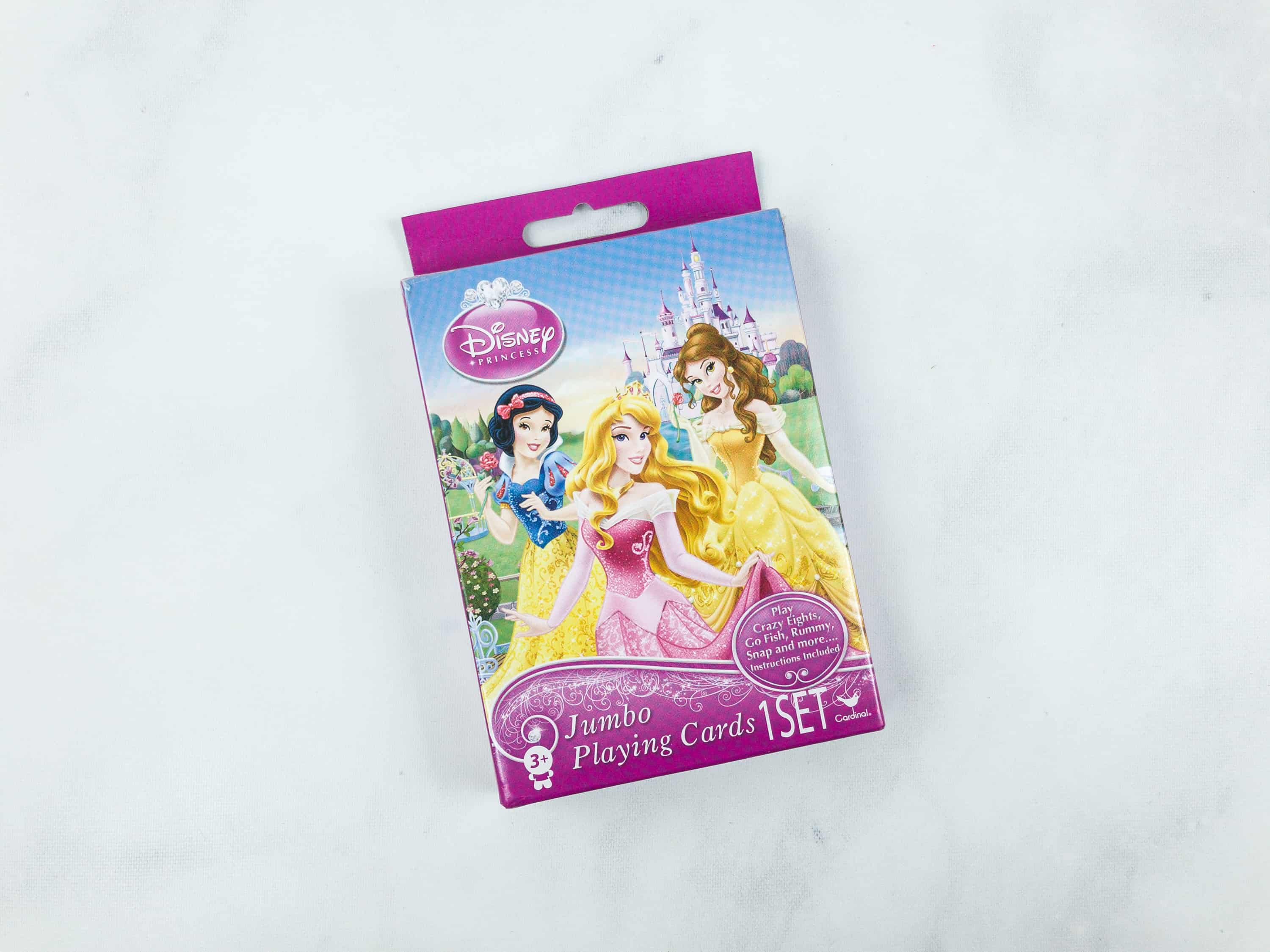 Disney Jumbo Playing Cards. During our downtime, we can bond over a game of Go Fish. These Disney princesses will definitely spice things up.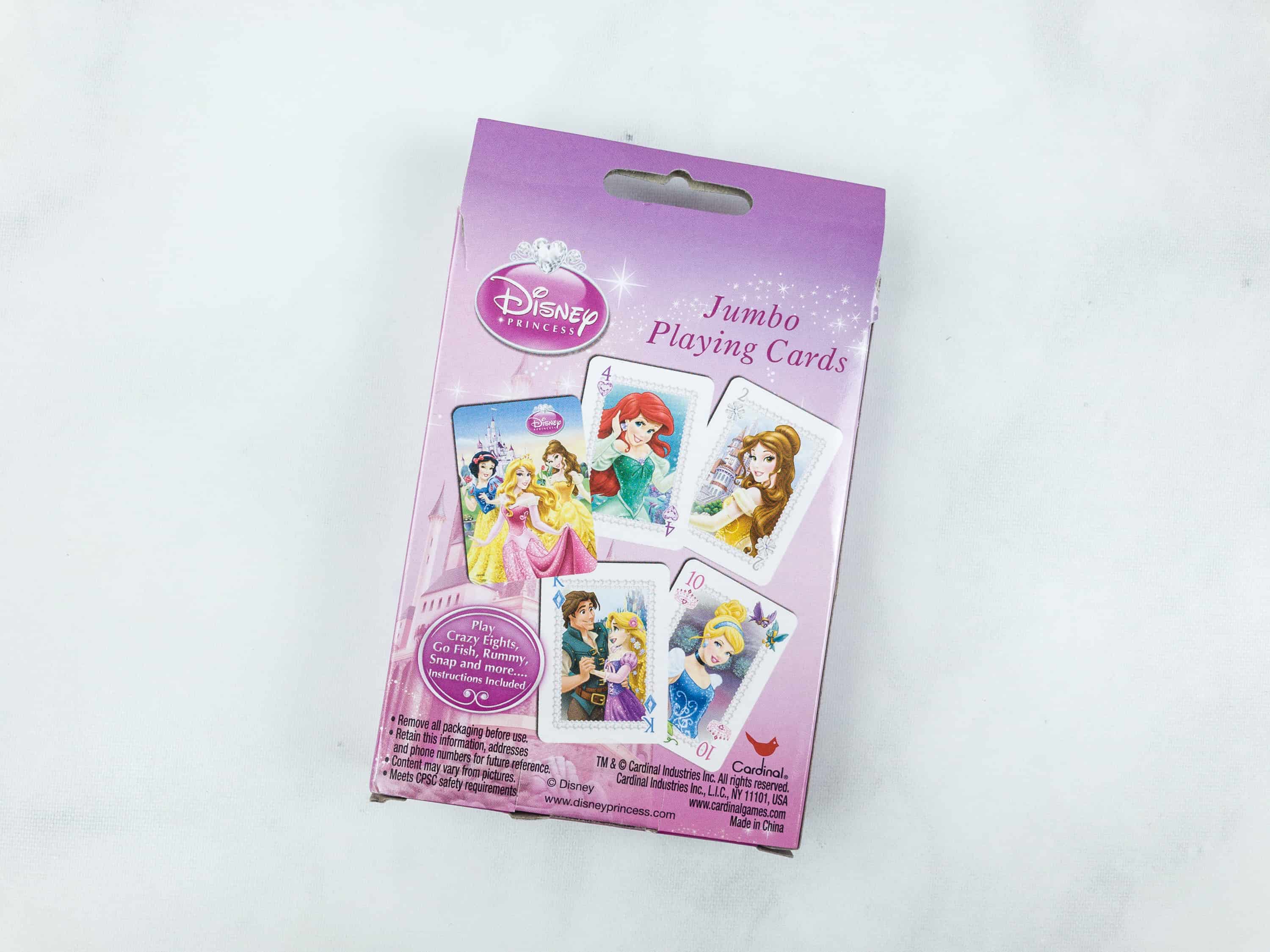 It is a good thing the pack comes along an instruction guide for the games we can play.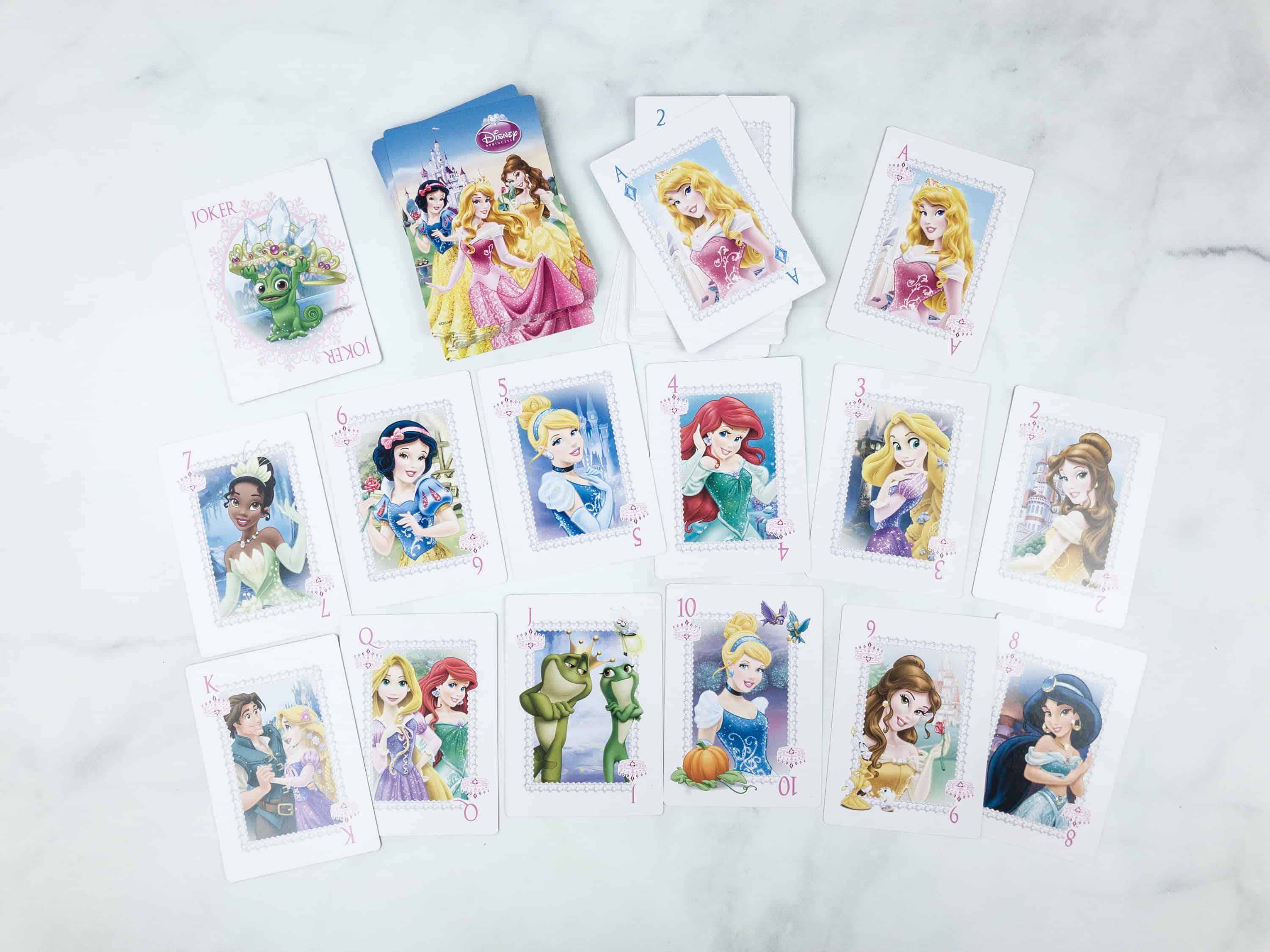 The deck is beautiful! Every card is like a work of art. I love the Disney portraits they used.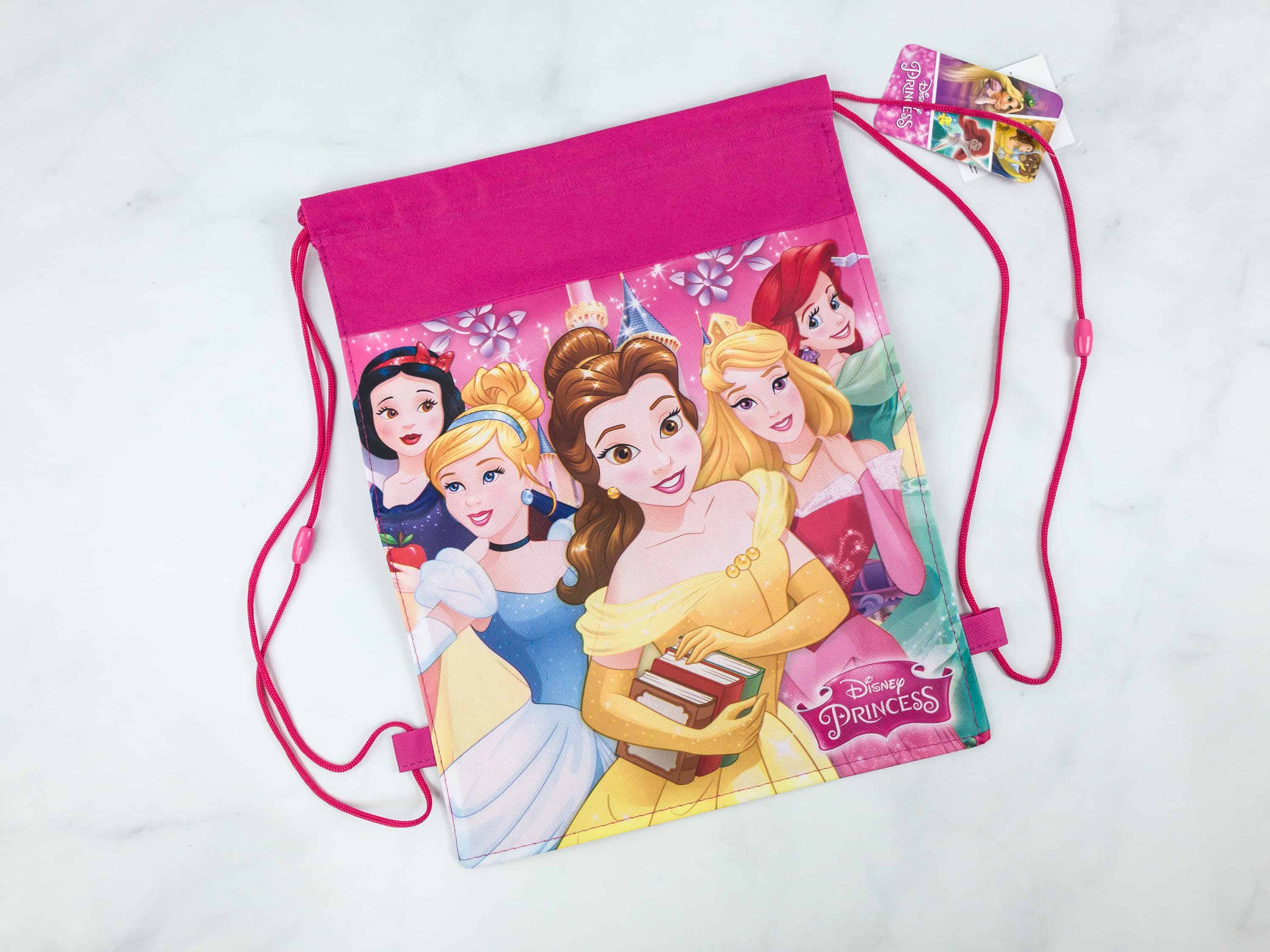 Disney Princesses Drawstring Bag. The drawstring bag features the classic Disney princesses: Belle, Cinderella, Aurora, Ariel, and Snow White. We are cautious not to put heavy things on it even though it looks durable. It is the perfect size for my daughter.
Different from the past boxes, this month's Disney Princess Pleybox didn't have a featured princess and instead included everyone! We're not complaining though, because we love all of them. There was a nice variety in the included items, and all of them were good quality. Even the coloring box didn't bore us! This month's box surely helped my daughter in preparing for her summer adventures!
What do you think of the Disney Princess Pleybox this month?
Visit Disney Princess Pleybox to subscribe or find out more!