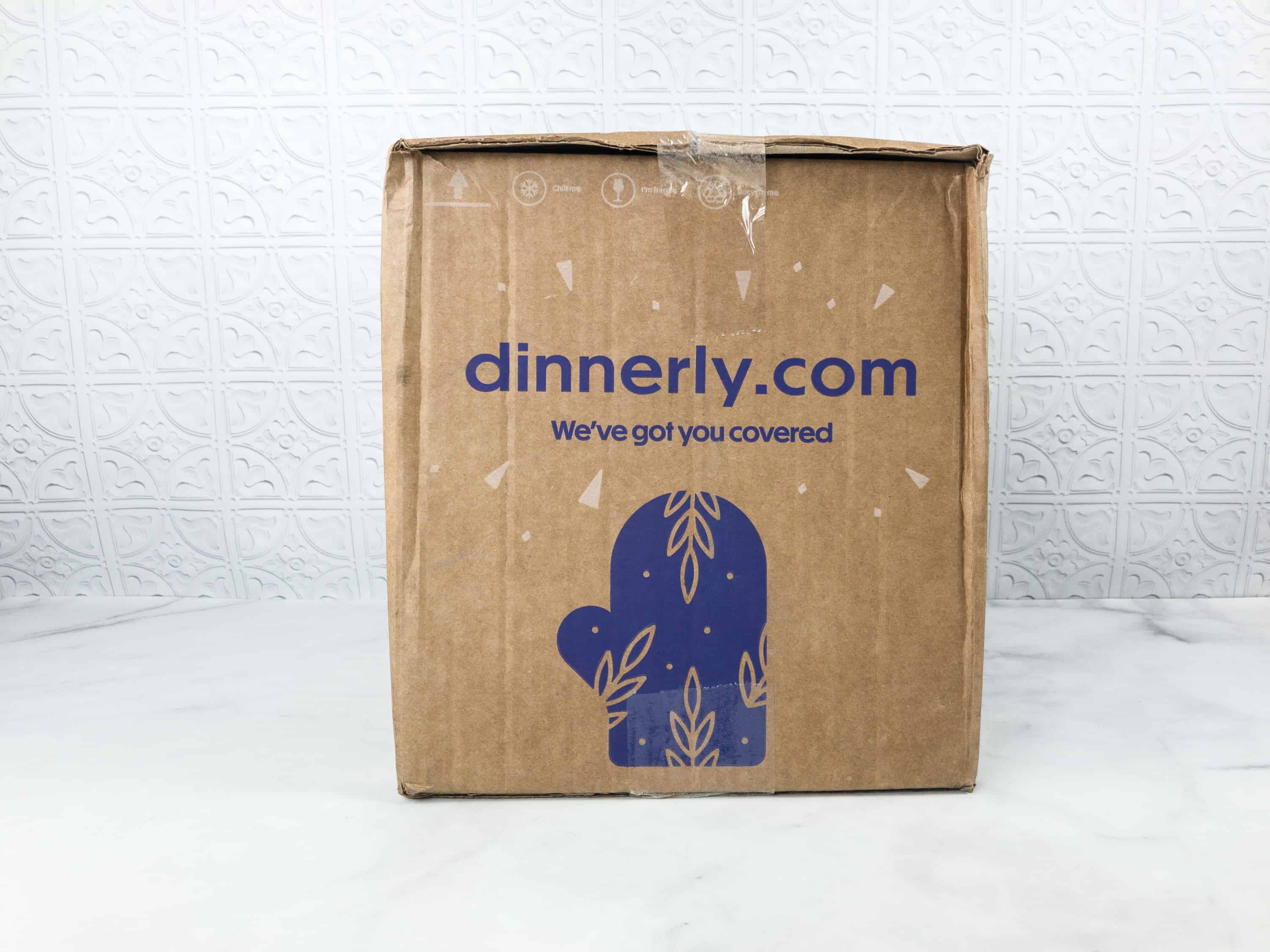 Dinnerly is a dinner meal kit subscription that allows subscribers to pick the delivery day and their preferred recipes. They have digital recipe cards instead of paper, and fewer ingredients per dish. Subscribers can also skip any week that doesn't work for them and change the number of portions they'd like to receive. Boxes start at $30 per week + $8.99 shipping. You can also get a family plan for $60, and switch out your recipes between 3 meat based recipes and 3 vegetarian recipes.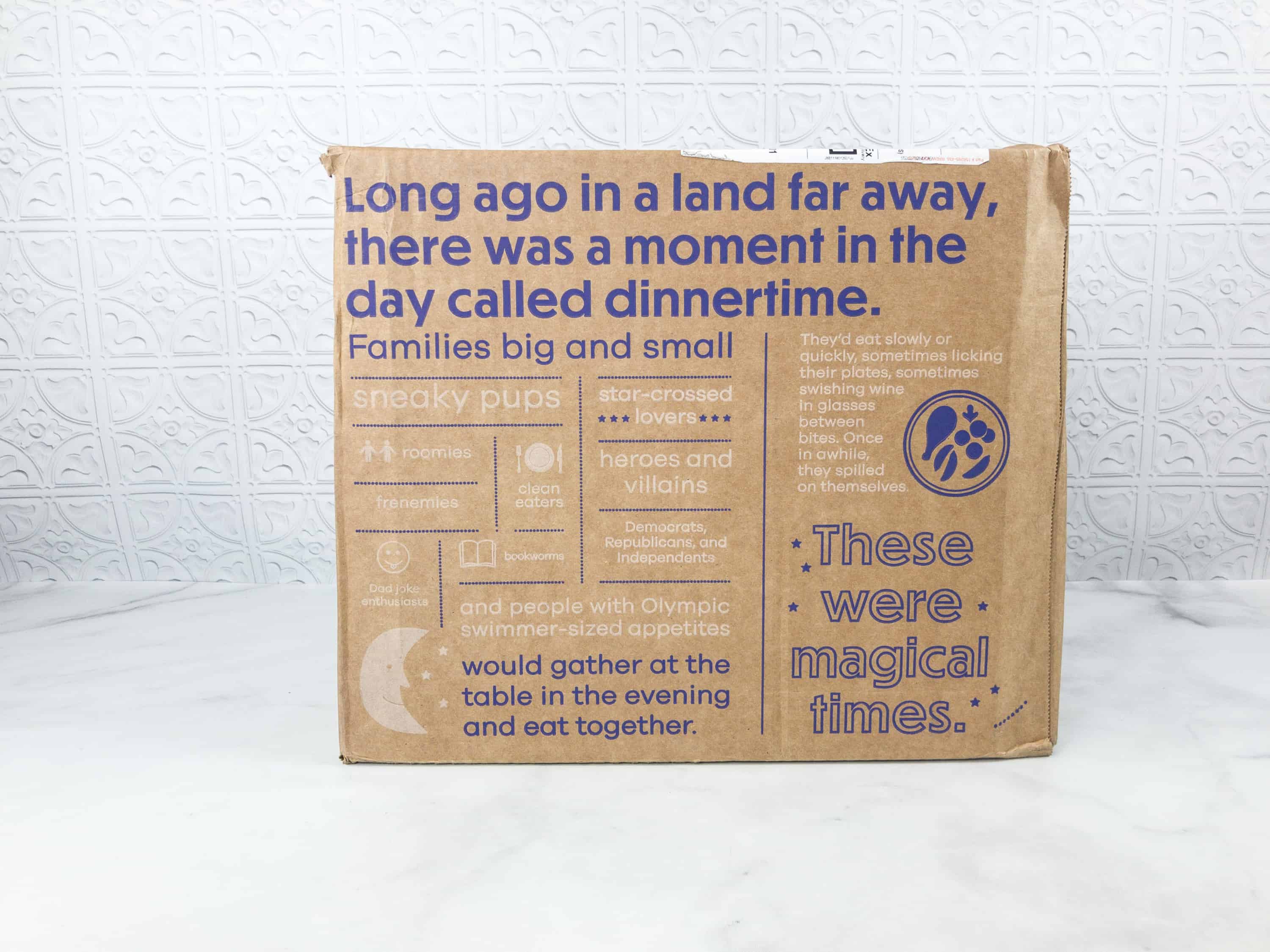 DEAL: Free shipping on your first box! Use coupon code AW18DINFREE.
The box is big! More than just a plain container, they used the box to tell a fun story too.
Dinnerly brings simple recipes and fresh ingredients to people's doors for unfussy, affordable weeknight meals.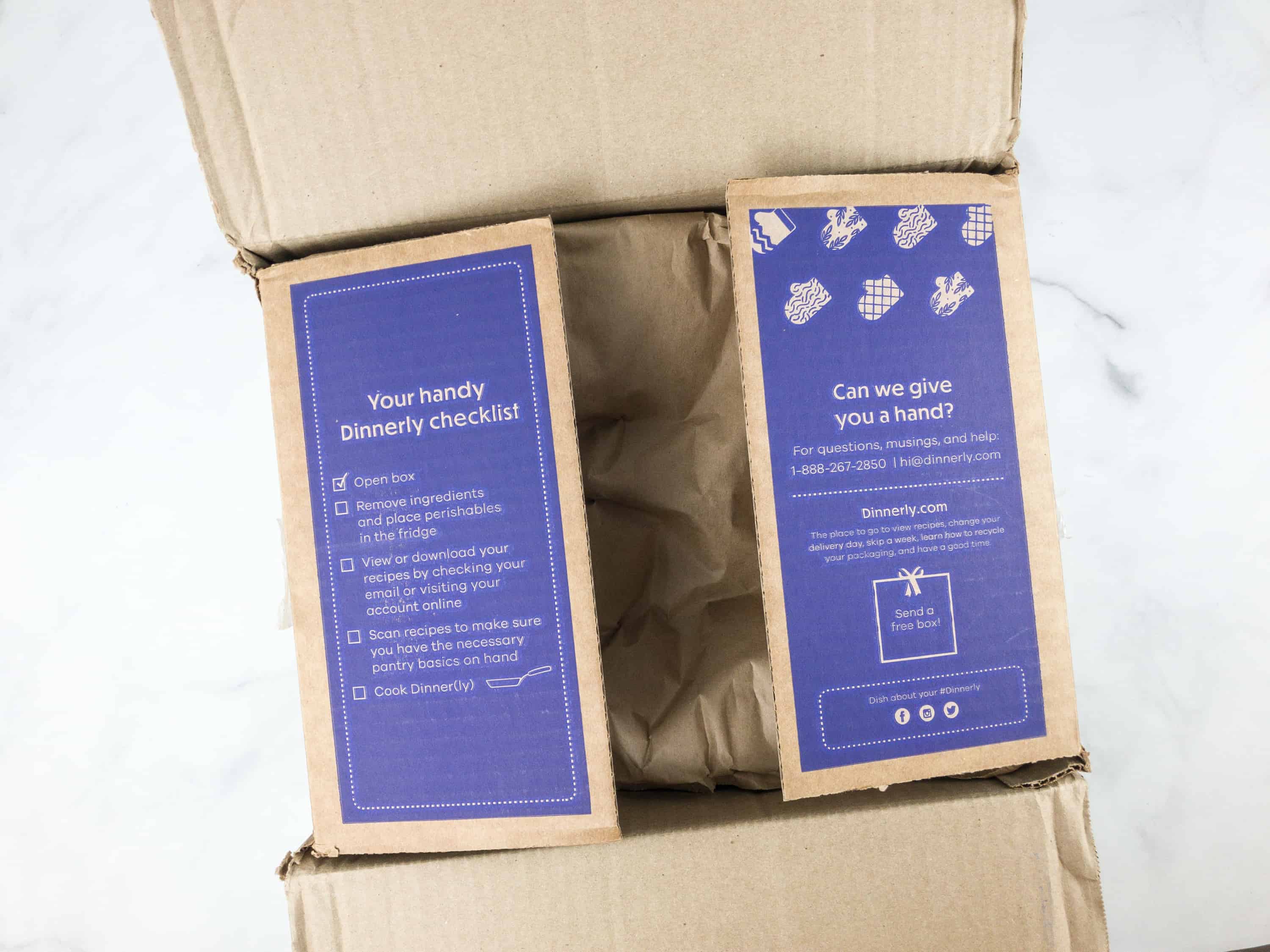 On the flaps of the box are some friendly reminders and a handy checklist. You can also give your personal suggestion and comments on the website they provided.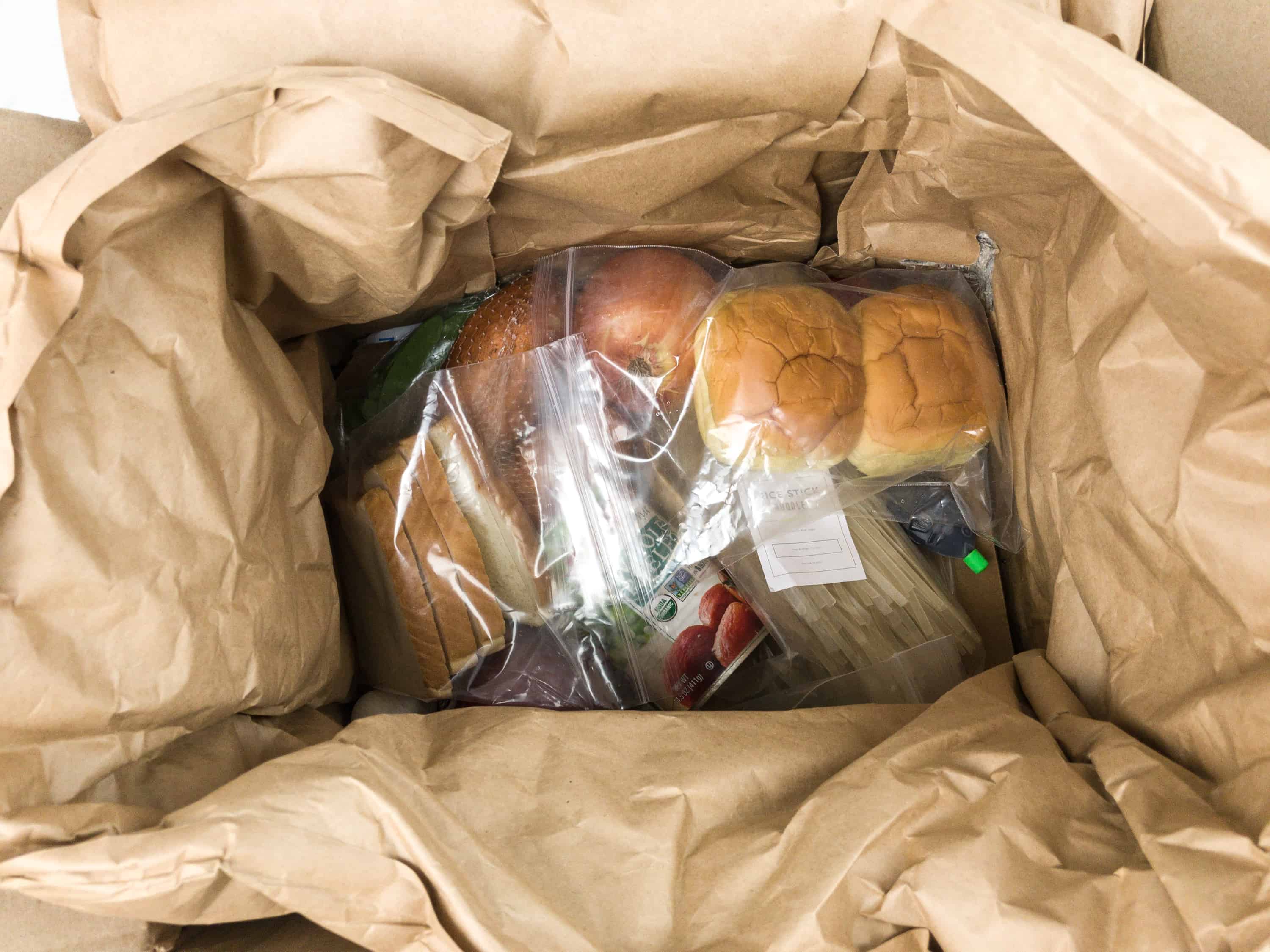 The ingredients for each meal are packed in a separate bag within a larger, insulated box.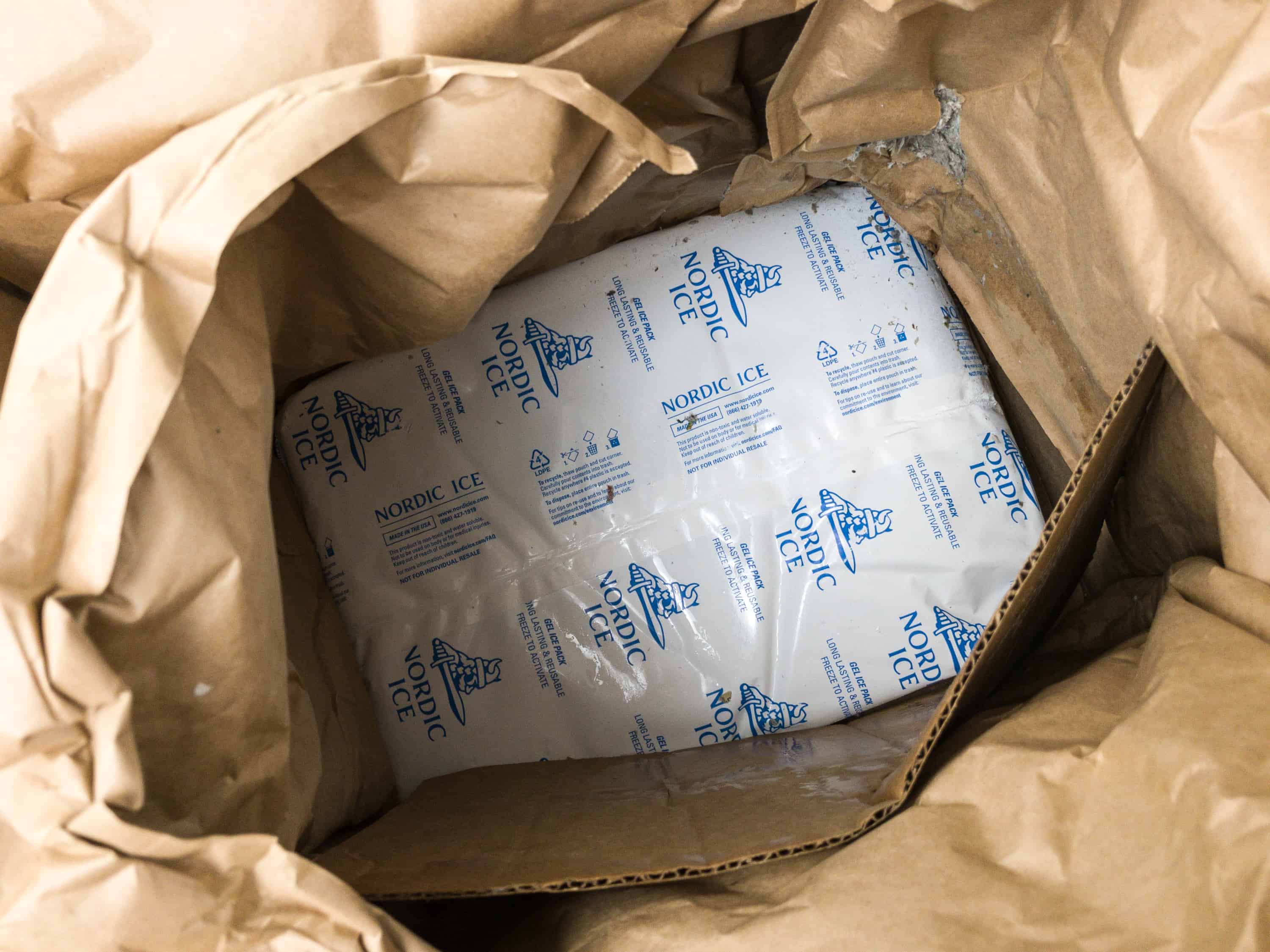 The rigid inserts both insulate and protect the food from any damage to the external box.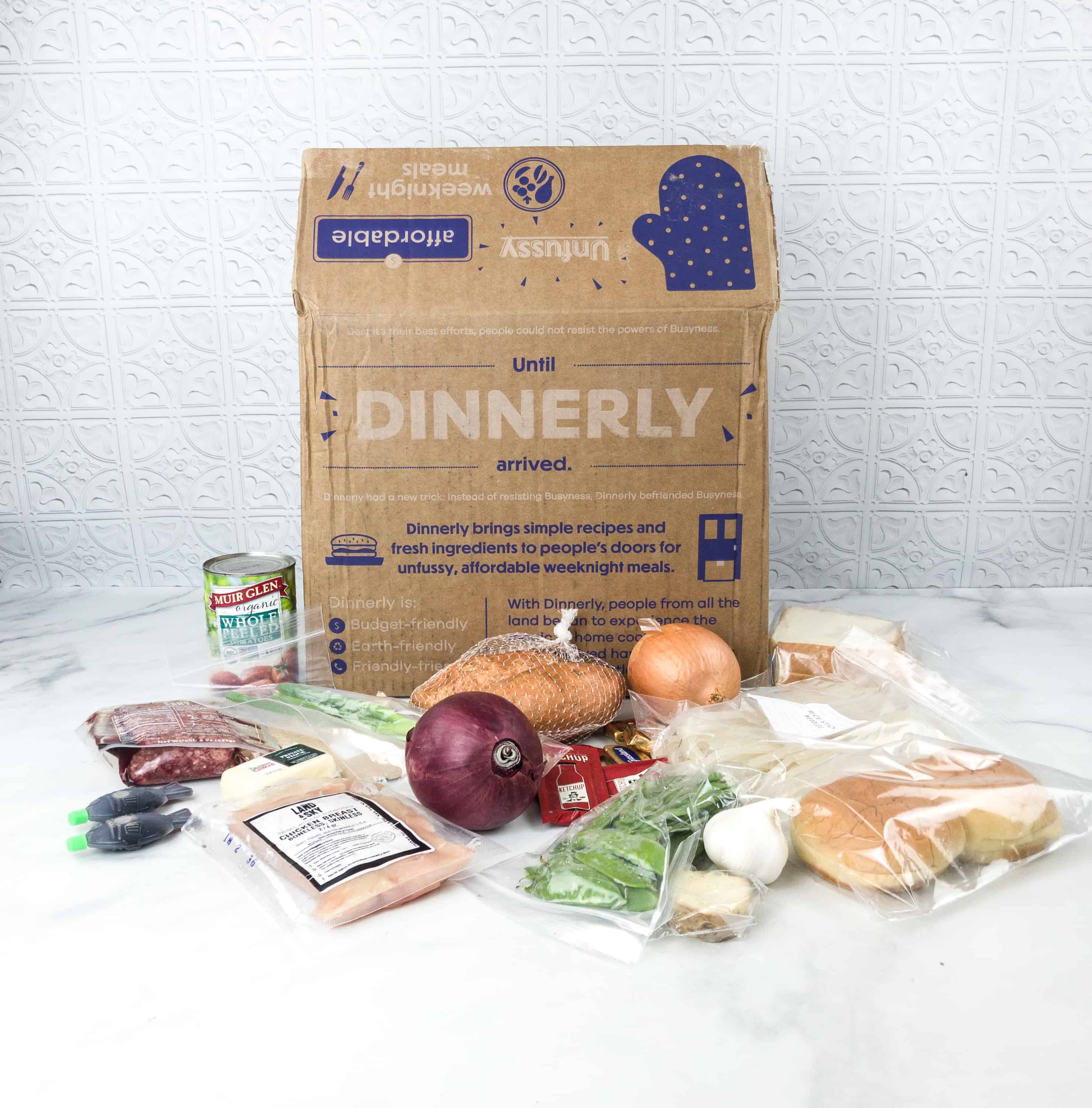 Everything in my box!
All the ingredients were just packed in the box all together – nothing is separated into individual meals. Okay! There are also no information cards, so you either have to print them out or use your phone.
Tomato Soup with Grilled Cheese Croutons – 20-30 minutes, Easy, 811 calories per serving
Tomato soup is a go-to comfort food. Add the grilled cheese croutons and it becomes a perfect, filling meal for the family. The tomato soup recipe from Dinnerly was pretty easy to make but at the same time a little fussy. You had to grate the cheese, pile it on the bread, grill it in loads of oil and a little butter, all while making the soup. You cut up a sandwich to serve as soup croutons. The soup was great – I'm normally not a huge fan of tomato soup but this one was simple and clean. You did, however, need an immersion blender. Plus, the tomatoes were whole, so you had to mash them up. Why not send diced? Also I found the suggestions a little annoying. If they wanted to tempt with bacon – please send it!
Grass-Fed Beef Sloppy Joes with Spiced Sweet Potato Wedges – 30-40 minutes, Easy, 610 calories per serving
Sloppy joe is another classic meal, but Dinnerly's version is much healthier because it uses grass-fed beef. The BBQ spices mingled well with the juicy beef, while the sweet potatoes made a tasty accompaniment. The sloppy joes were so flavorful and satisfying! This was one of my favorite meals-from-a-box ever, and I'm sad that I can't recreate it due to the BBQ spice mixture. This one was so easy to pull off, too.
Ginger-Chicken Stir-Fry with Snow Peas and Noodles – 20-30 minutes, Easy, 712 calories per serving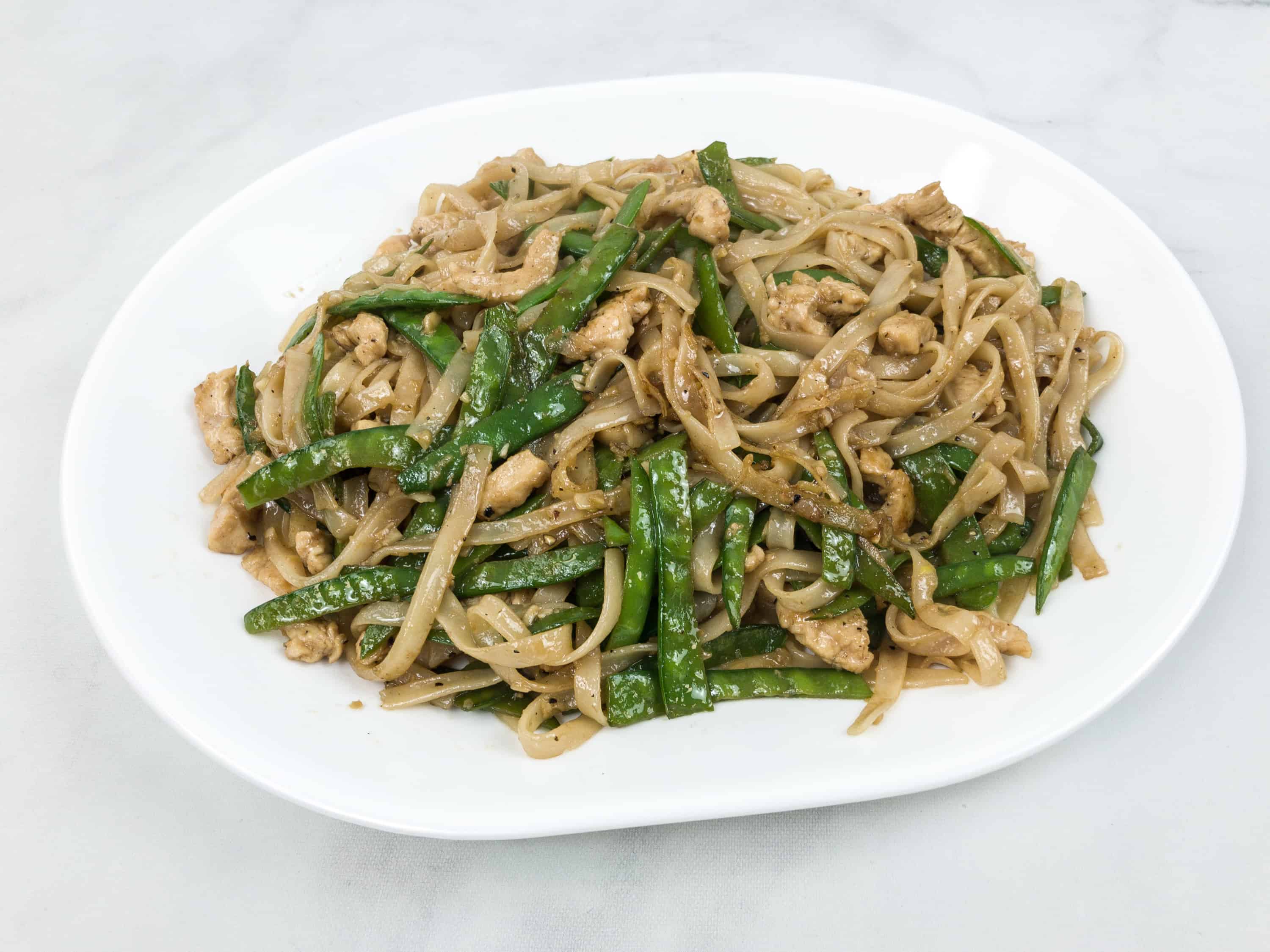 The gluten-free rice noodles provided the perfect landing pad for the chicken and snow pea stir-fry. I also liked the combination of ginger, garlic, and tamari in the sauce, which provided that distinct Asian flavor. Without the noodles, the stir-fried chicken and snow peas would also make a great topping for rice! We didn't do the suggested morning marinade, just did that right before cooking and it turned out great. This was a quick fry-up so it was easy to pull off.
Dinnerly recipes are usually very easy to work with, so you can adjust the spice level or the composition of the dish to suit your taste preferences. This box is a practical meal kit choice. It costs less than other meal kit subscriptions because it has fewer ingredients per dish, which also means there are less chopping and cleaning involved. Aside from providing tasty meals, it saves us a lot of time and effort too! Since Dinnerly is flexible, it's a great way to start if you're new to meal kit subscriptions – you choose what meals you want to receive, when do you want it, and you can even choose to skip a week! The biggest downside besides the lack of meal separation and printed recipe cards is that the meal portions are smaller than other meal kits – so you're really getting what you pay for. However we found this meal subscription box to be an easy choice for busy weeks and we'll schedule it appropriately!
What do you think of Dinnerly?