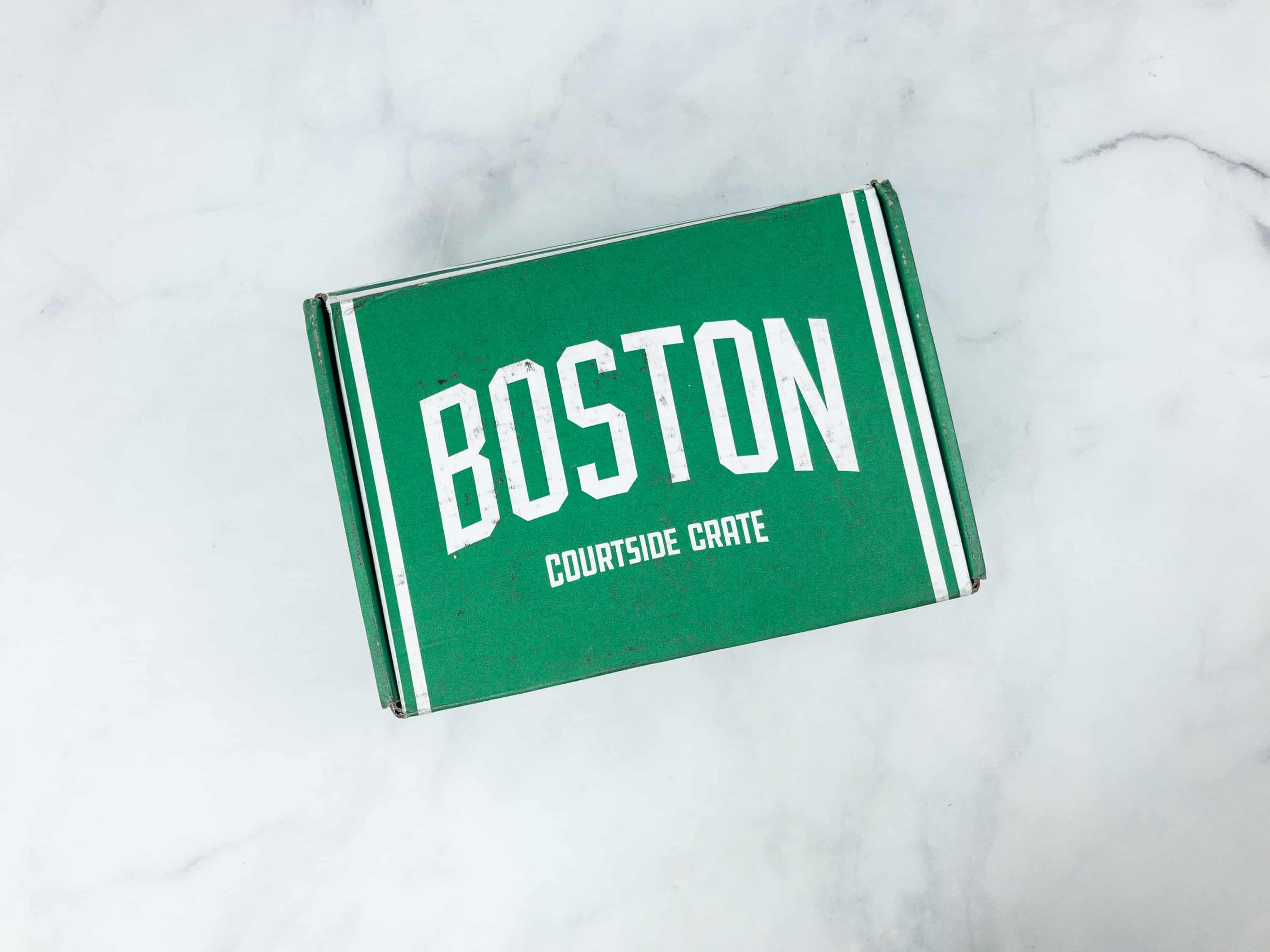 Courtside Crate by Sports Crate: NBA Edition is the newest member of the Loot Crate family and the second sport subscription from Sports Crate. Each box comes with 5-7 team-specific items including gear and collectibles every other month that you can't get anywhere else. It's the official subscription box of the NBA! The subscription costs $29.99 bimonthly OR $162 for 6 boxes (annual pass).
DEAL: Save 20% with code SCNBAPLAYOFF20, valid on NBA Courtside Crate! Valid until 6/17.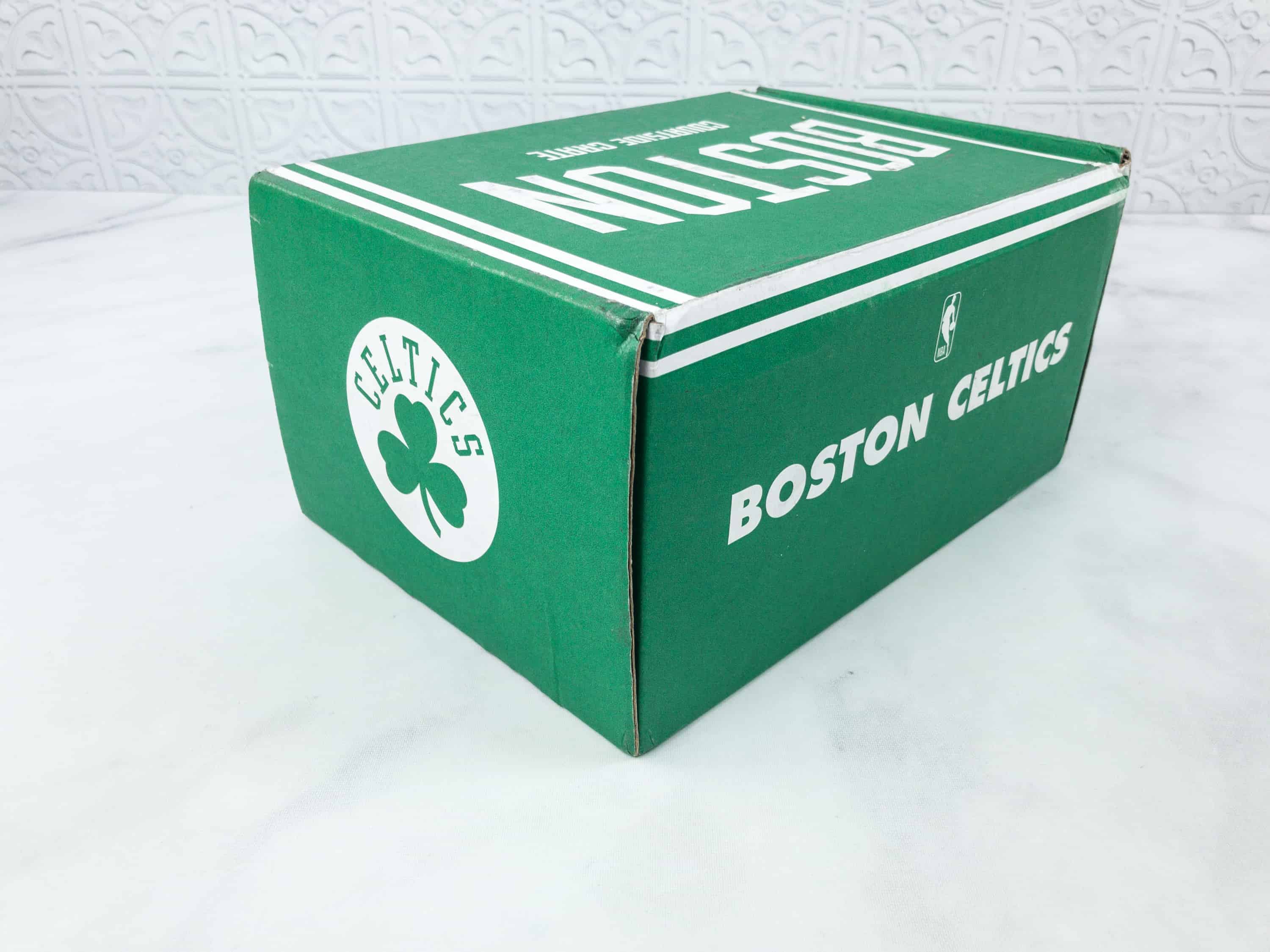 We selected the Boston Celtics box.
The subscription currently offers a choice of 13 NBA teams, but the number may grow next year.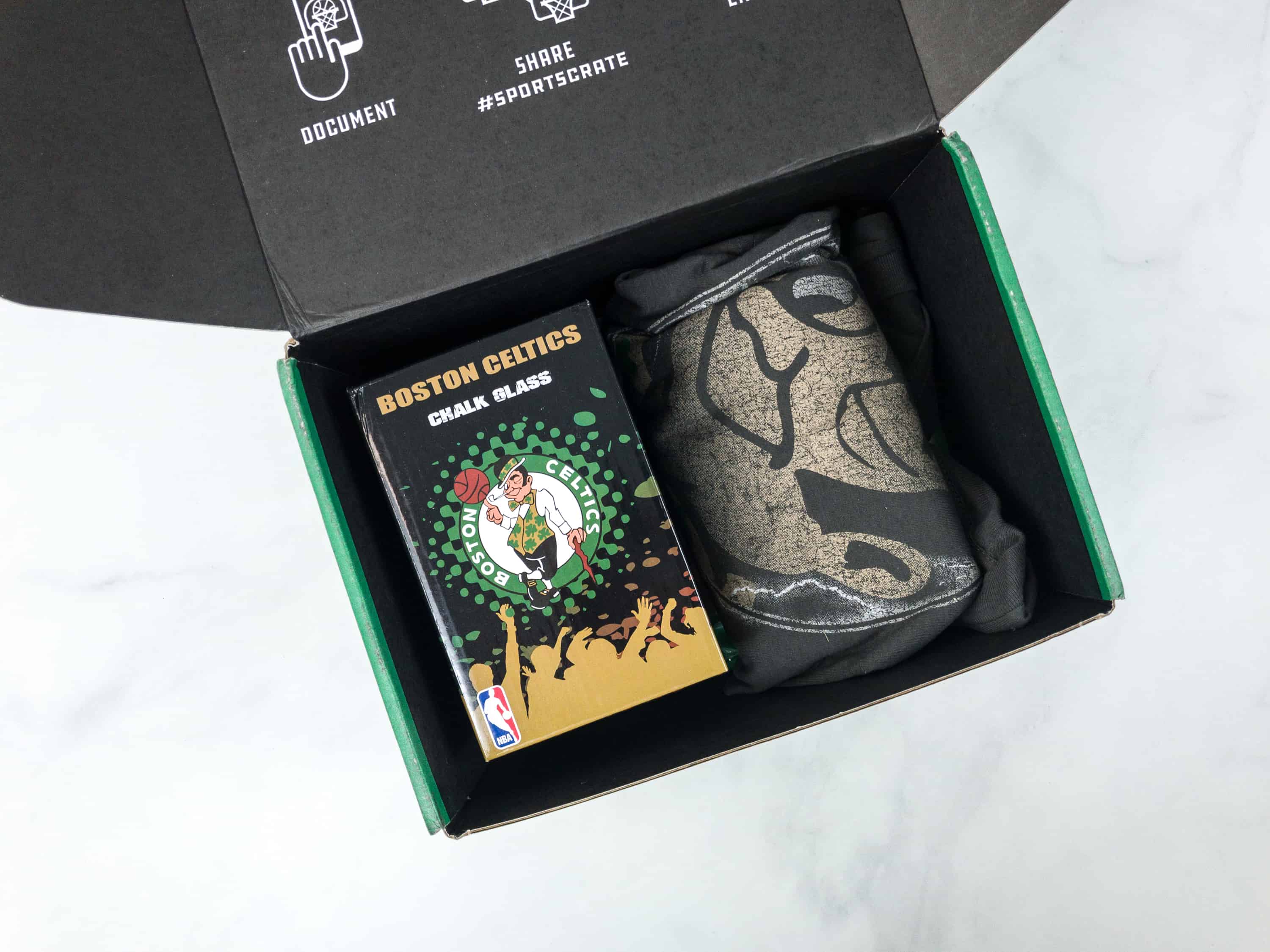 All of the NBA items in the crate are officially licensed, complete with logo and holograms on the packaging.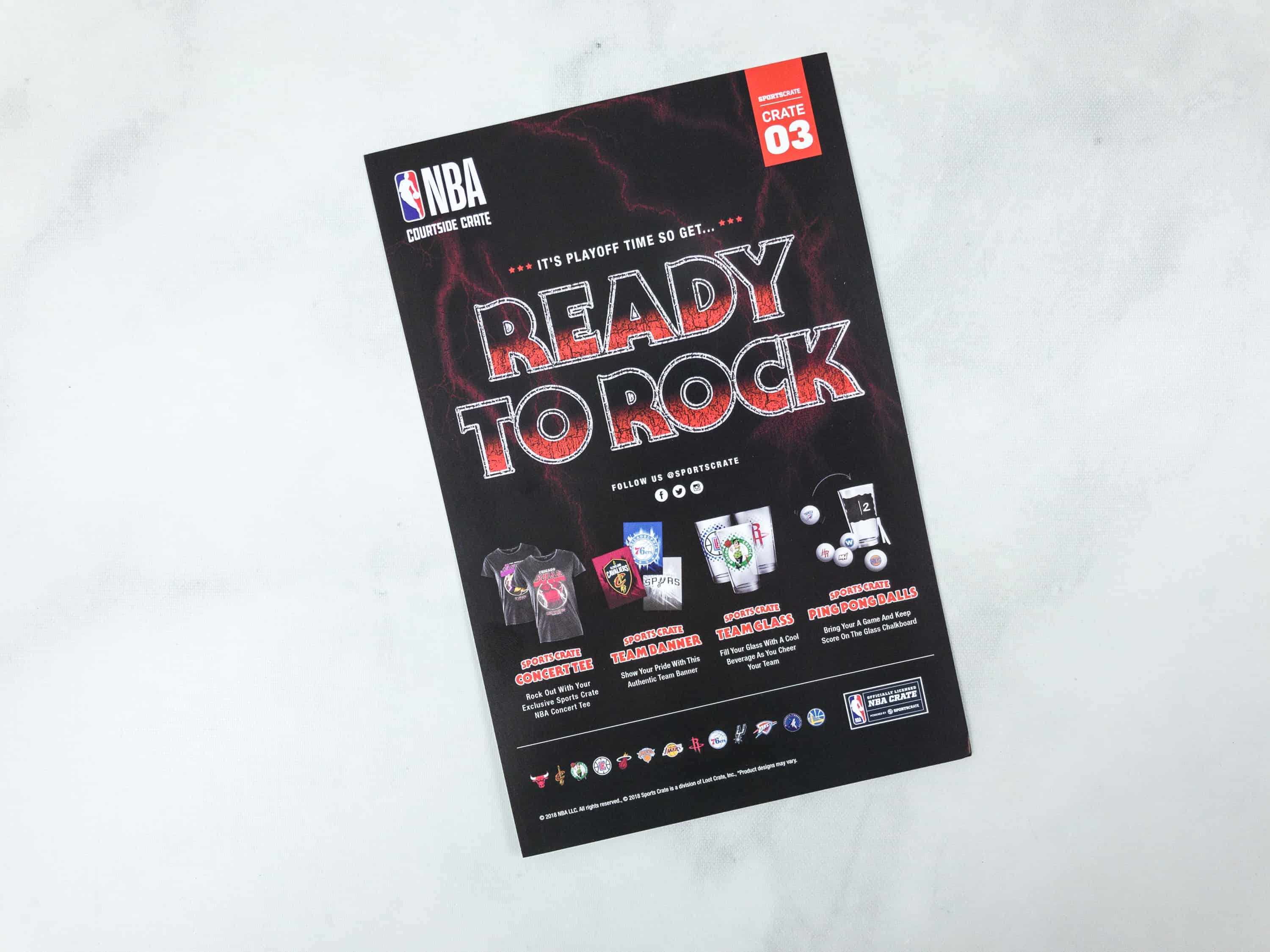 The theme this month is READY TO ROCK!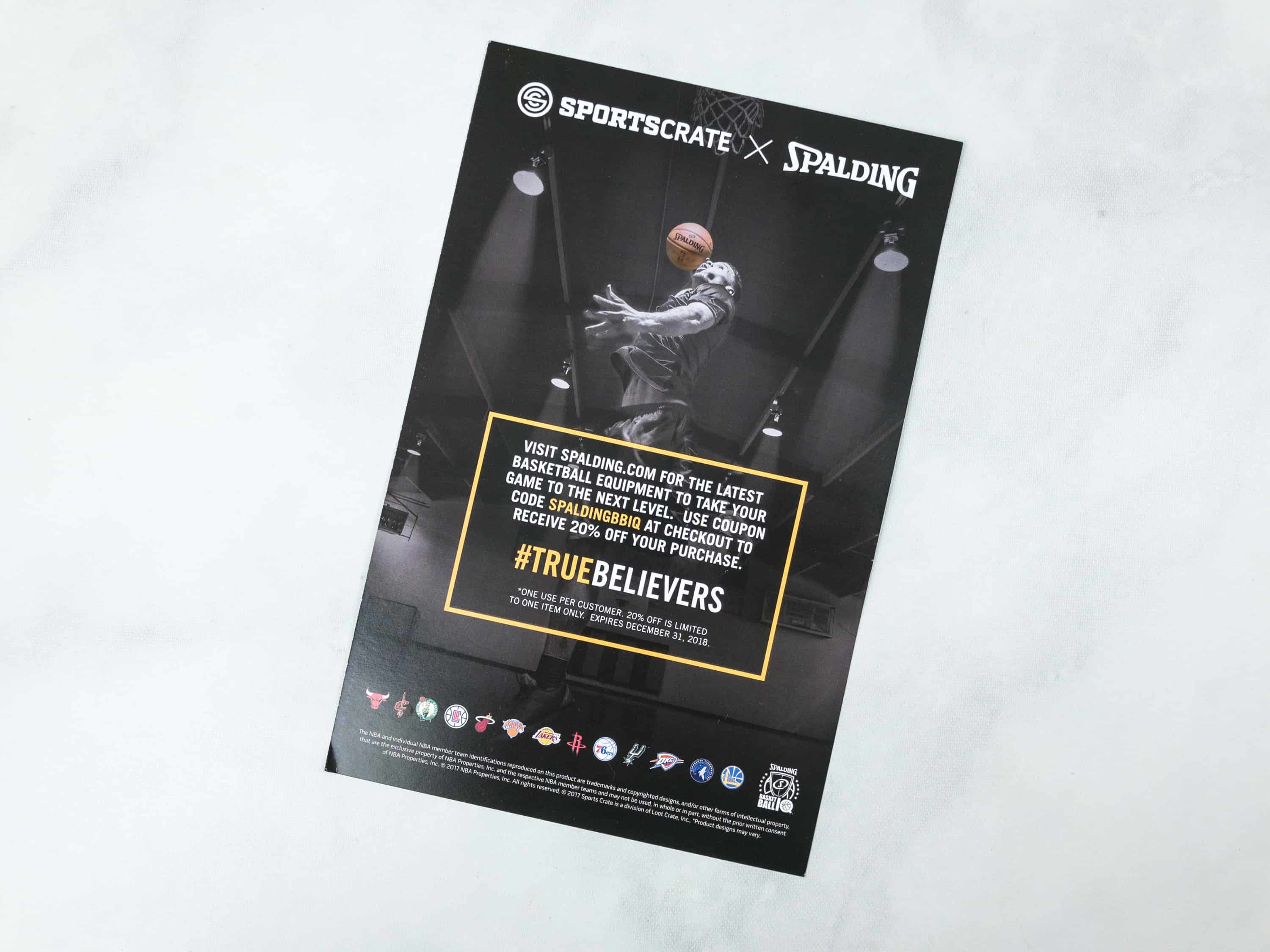 The information sheet guides you through this month's inclusions. There's also a coupon code exclusive for Sports Crate members.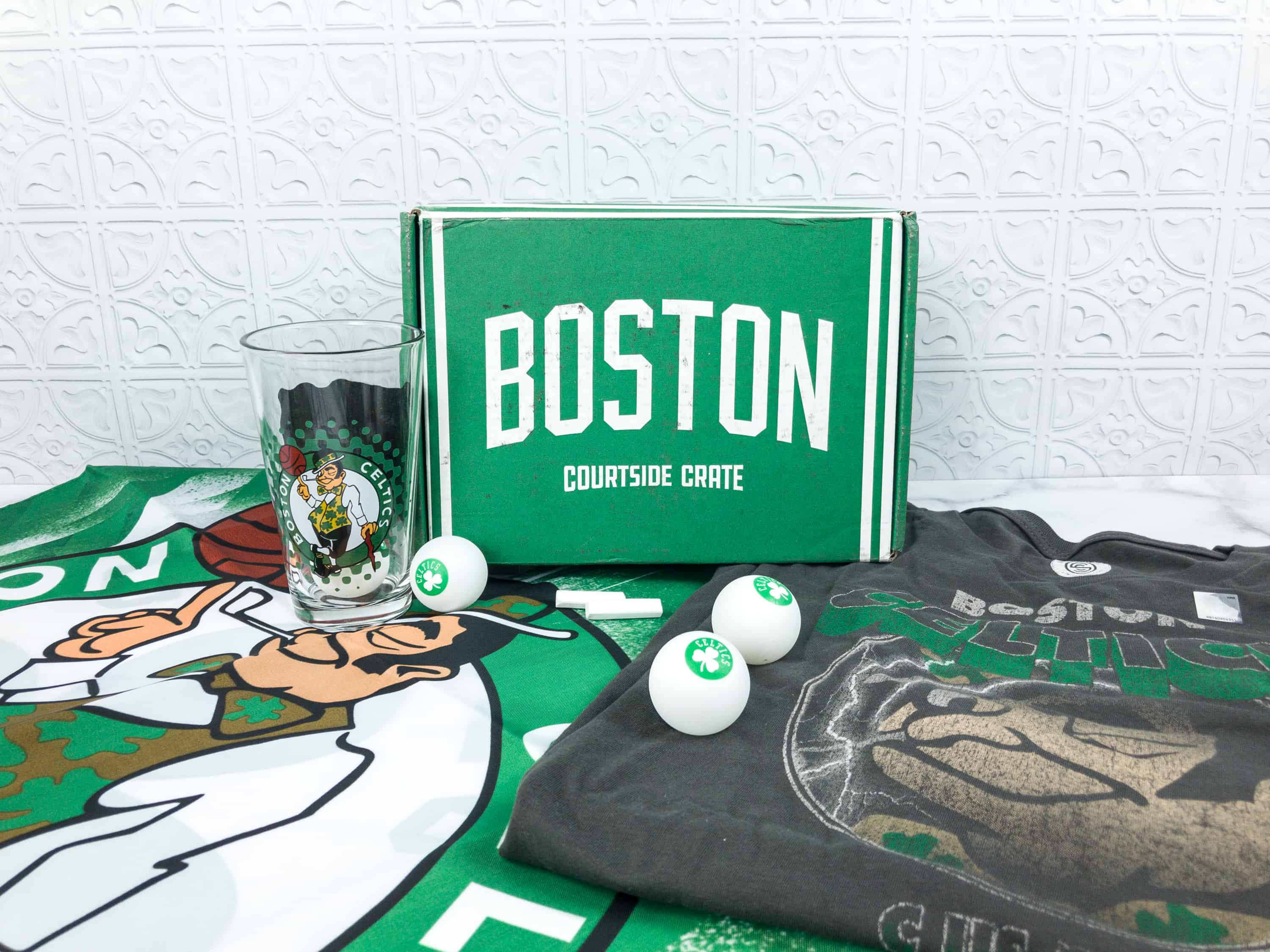 Everything in the April 2018 crate!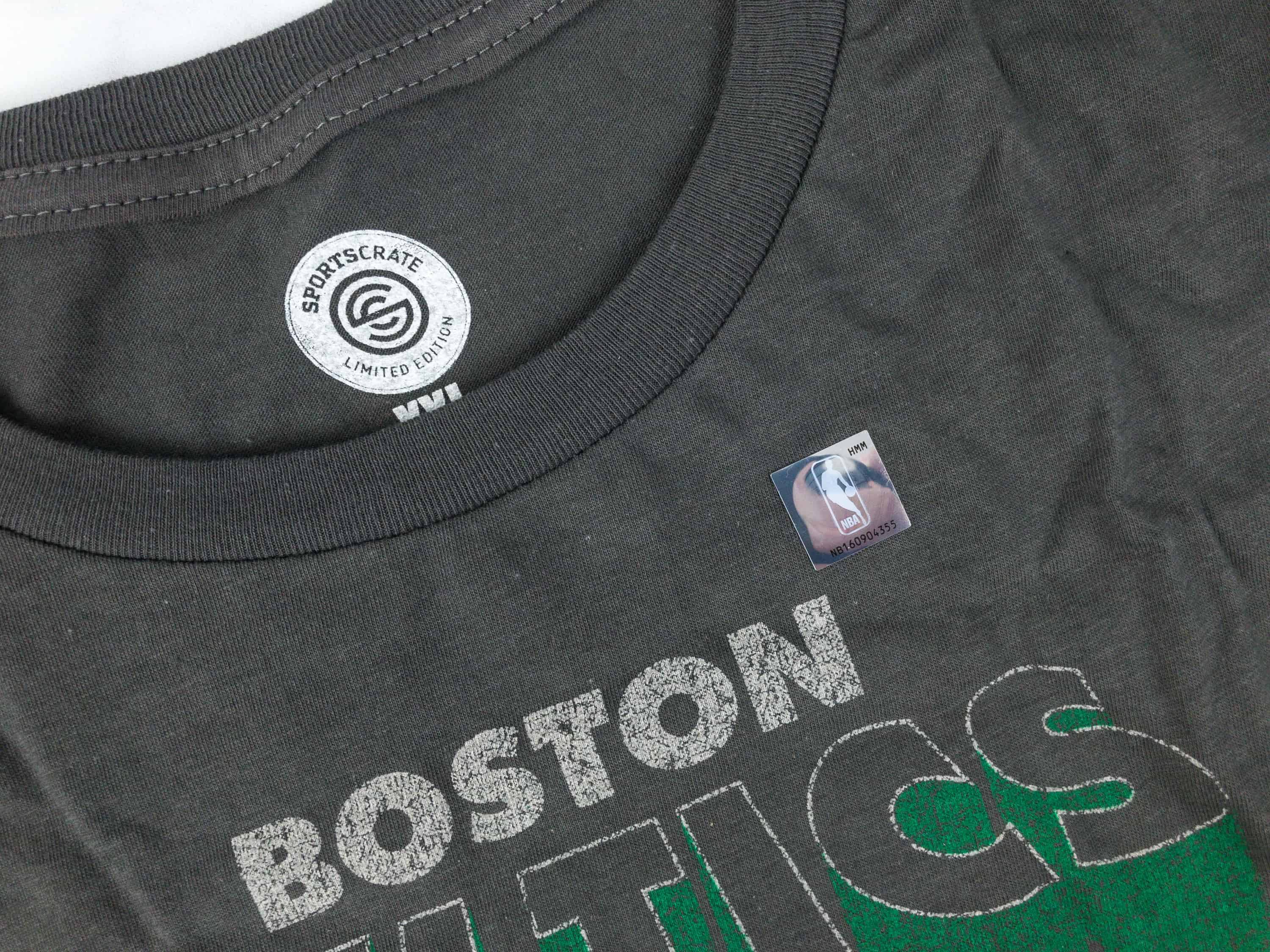 Celtics Concert Tee. It's a limited edition Sports Crate shirt which also comes with the official hologram sticker from NBA.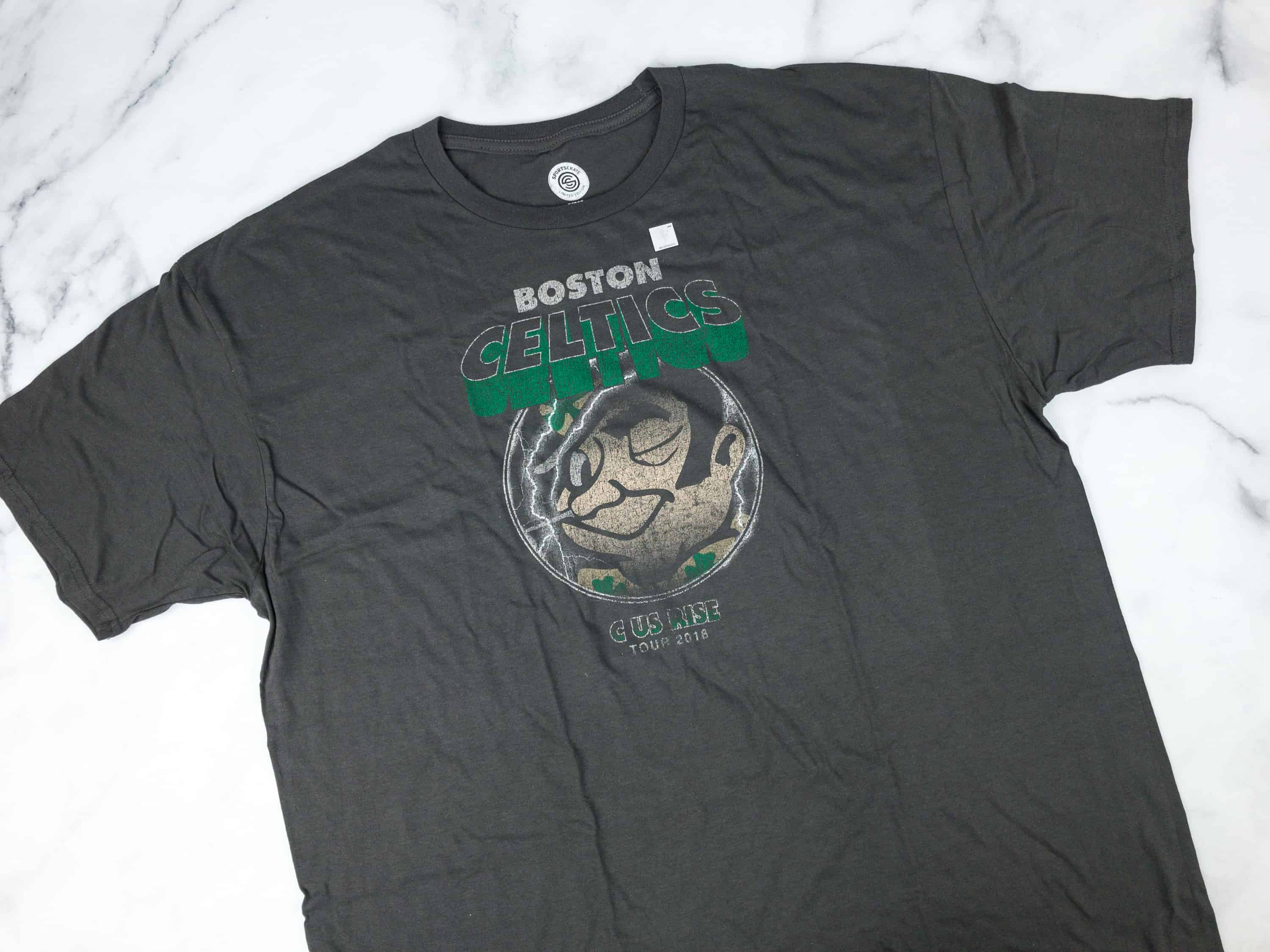 The Boston Celtics print features a weathered design.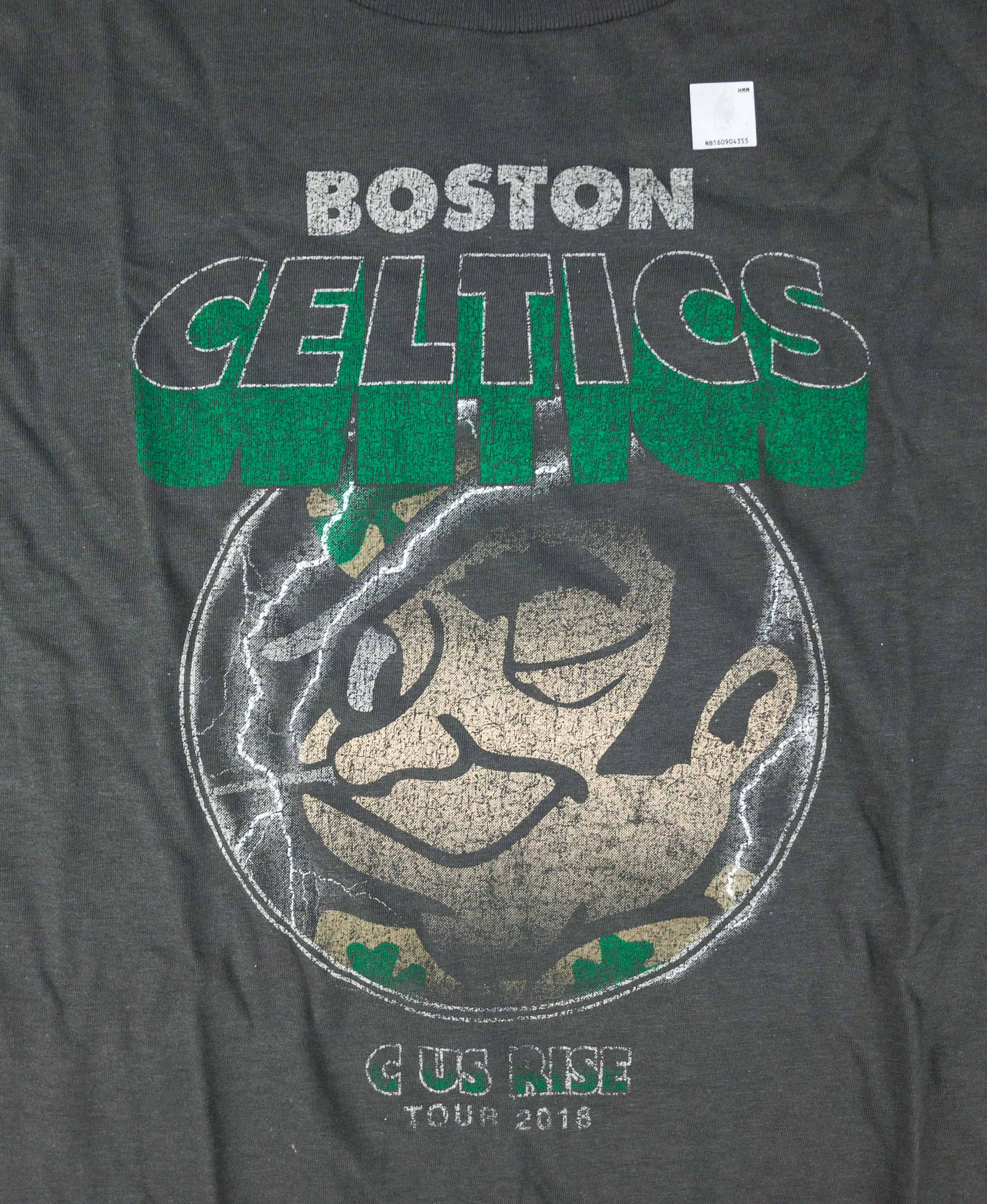 It's Lucky, the leprechaun logo of Boston Celtics with their 2018 famous playoffs battle cry C US RISE.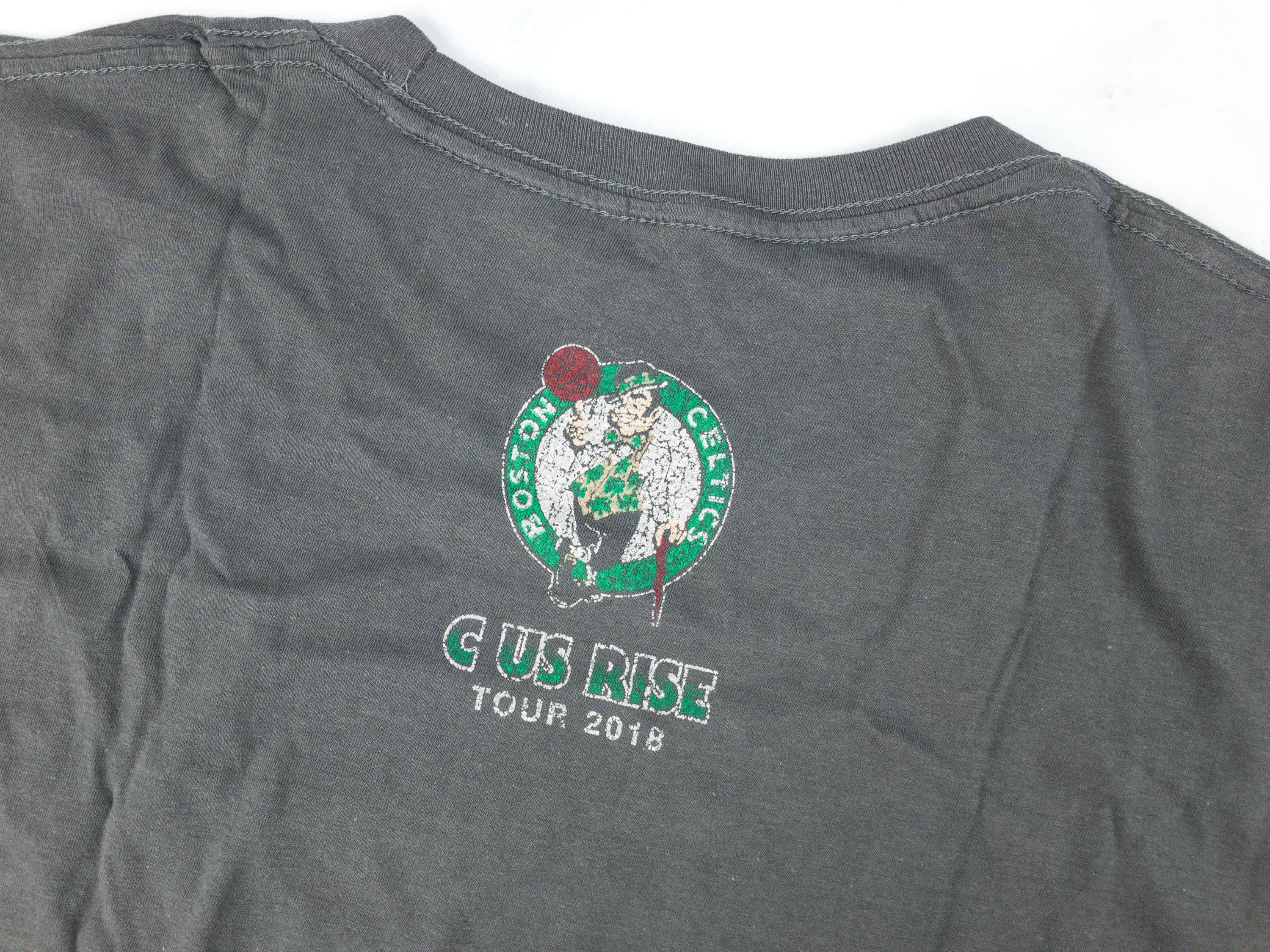 The back of the Tee also features Boston Celtics logo C US RISE tour 2018.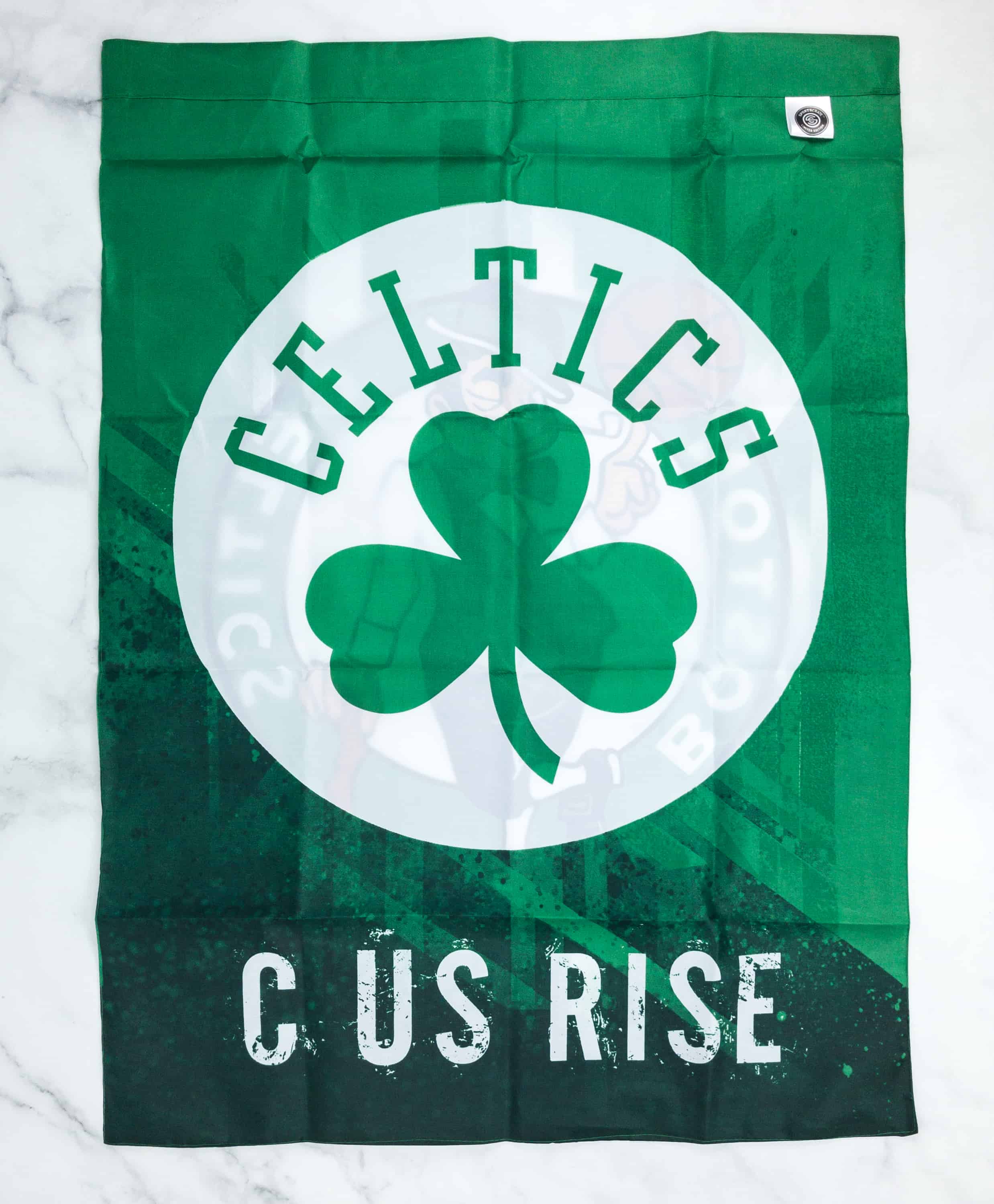 Team Banner. Putting up this Celtics team banner is such a great way to let everyone know how much you support your favorite team.
The other side of the banner features the Boston Celtics Logo, Lucky the leprechaun!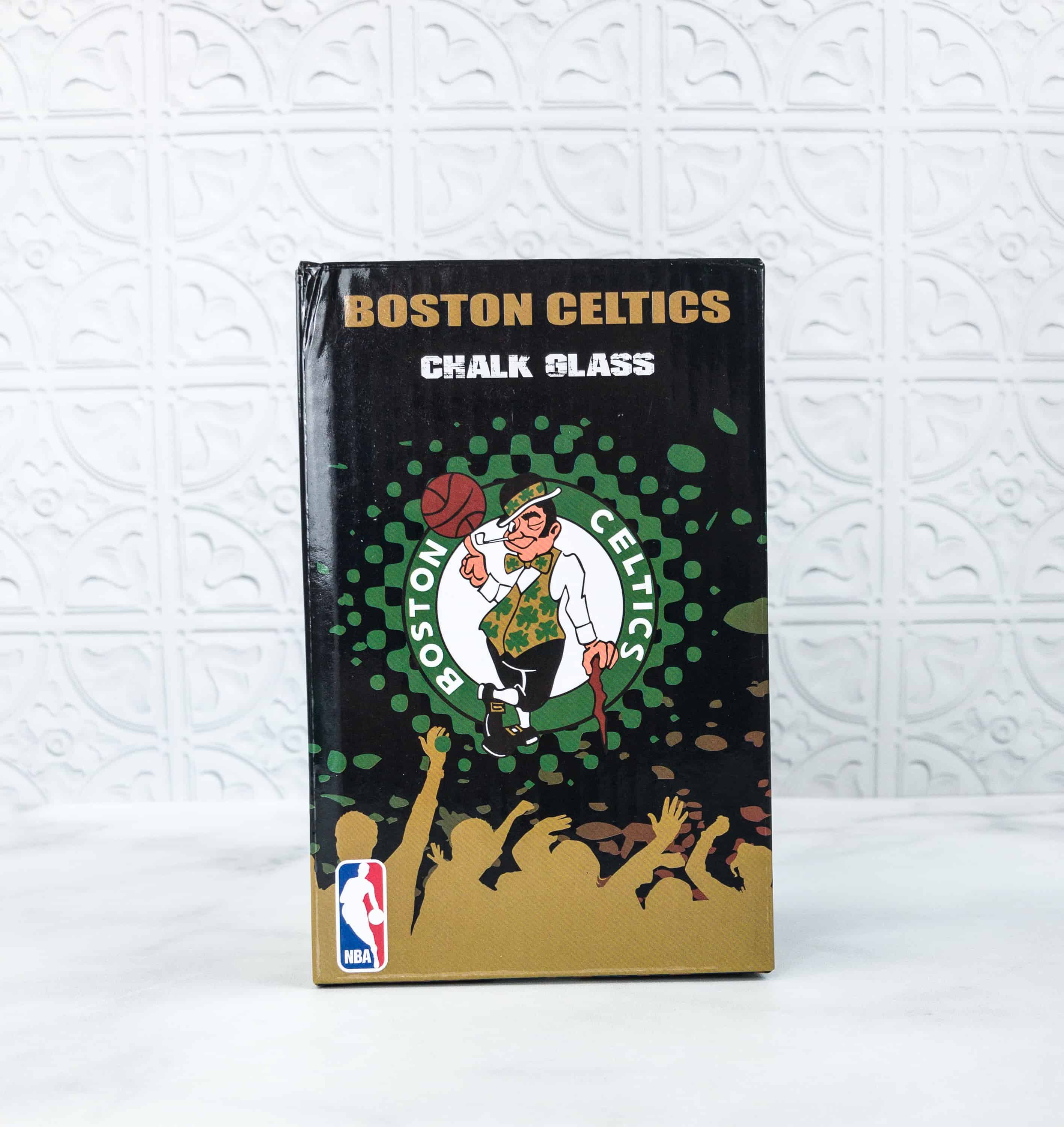 Team Glass. You know what is more fun while watching the intense playoff games of Celtics? A glass full of ice cold beer!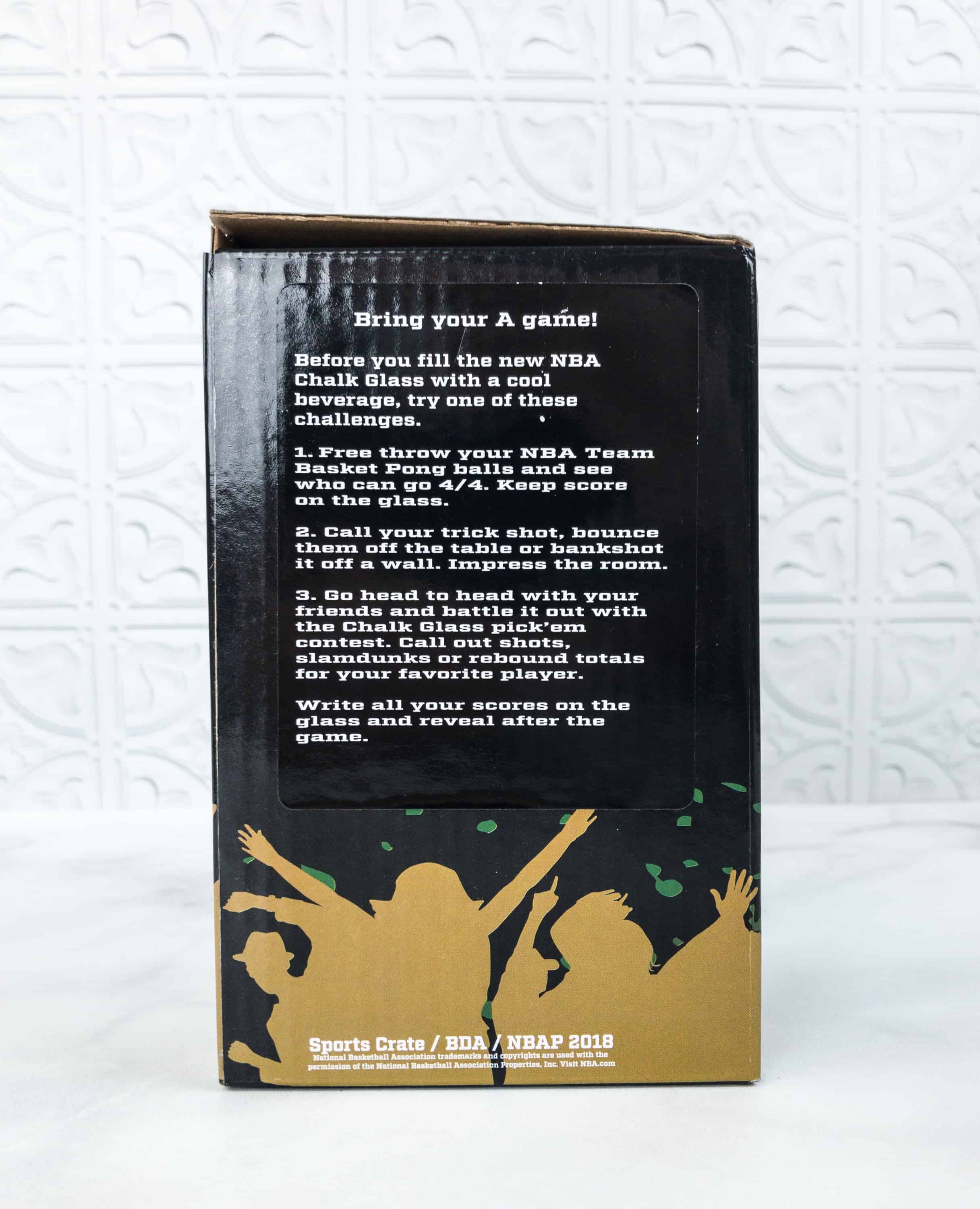 Printed on the box is a Sports Crate challenge you can try with family and friends.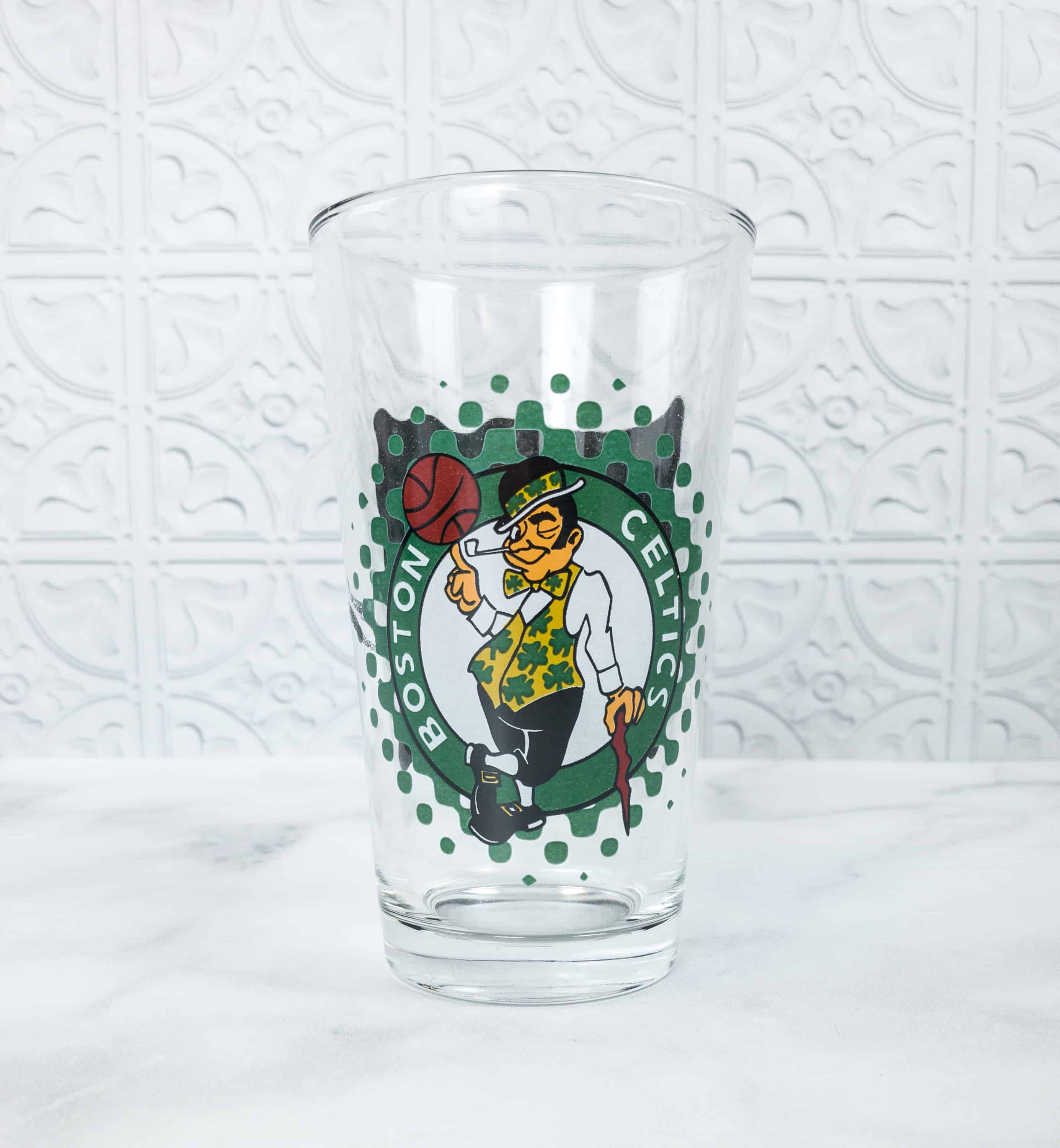 This exclusive team glass from Sports Crate features a huge Boston Celtics logo in the middle.
It also comes with a drawing board at the back where you can put any note or the score you had on your beer pong game.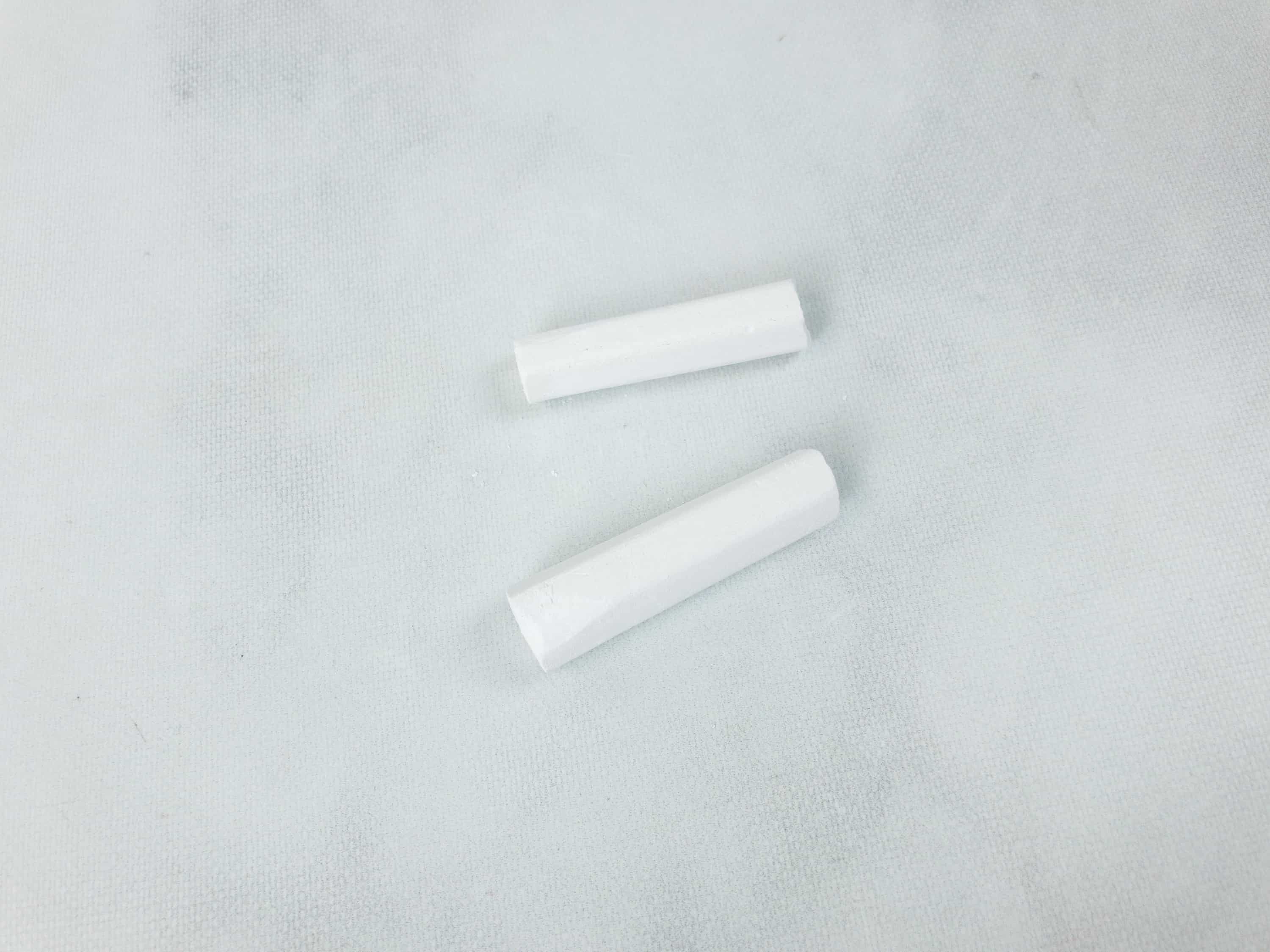 They even included chalks in the package!
Celtics Ping Pong Balls. A beer pong game is in order, now that we have these ping pong balls with Celtics' three-leaf clover logo.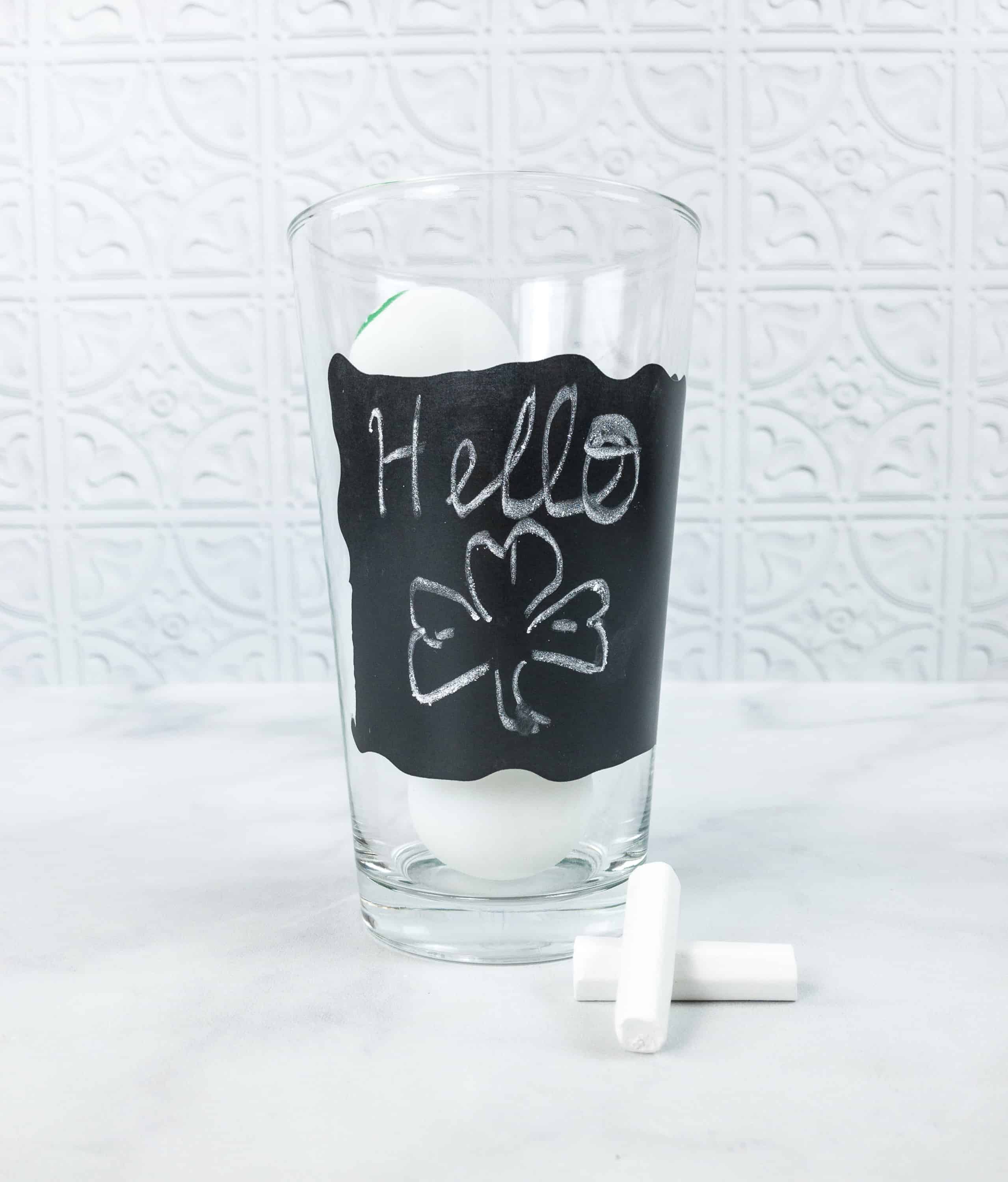 What a fun kit for a game-watching party!
This month's Courtside Crate absolutely hit the mark and verything isfun for us to show off our support for our favorite team. My favorite among the items is the Boston Celtics glass and the vintage looking shirt. If you are a die-hard NBA fan and you love to collect officially licensed and exclusive items from your team, then Courtside Crate is the perfect subscription for you!
What are your thoughts on this month's box?
Visit Sports Crate by Loot Crate: MLB Edition to subscribe or find out more!