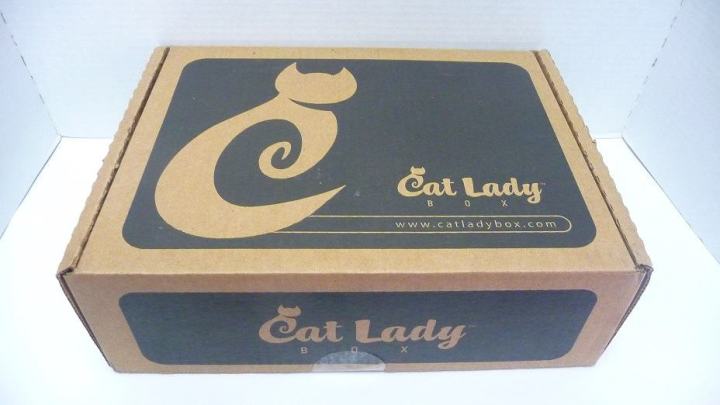 The Cat Lady Box is a monthly subscription box for those "crazy cat ladies." It is a box with cat-themed items for you and your cat, or you can order a box just for you. Each box could contain cat-themed shirts, jewelry, home decor, accessories, art, and more – all delivered in a box your cat can keep.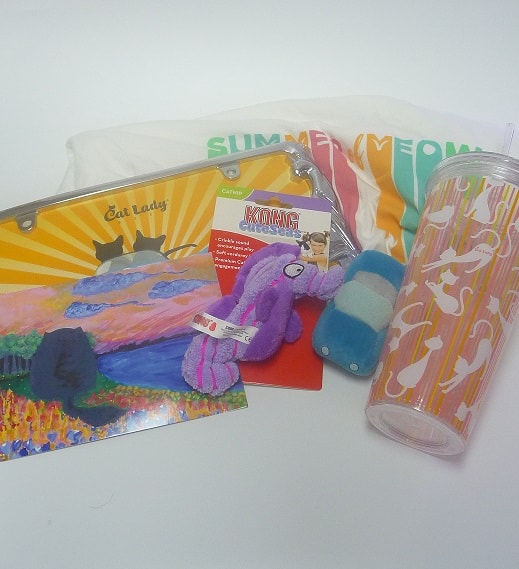 This month's box theme is Summer of Meow.

TIP: Looking for a coupon code? Subscribe to notifications for CatLadyBox in the directory to get an email when the next one is released!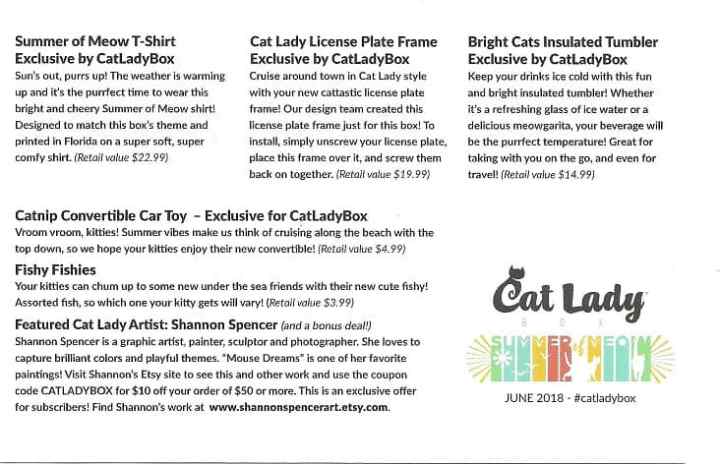 Each box comes with an insert to tell you what's in the box.
Let's see what treats we received this month!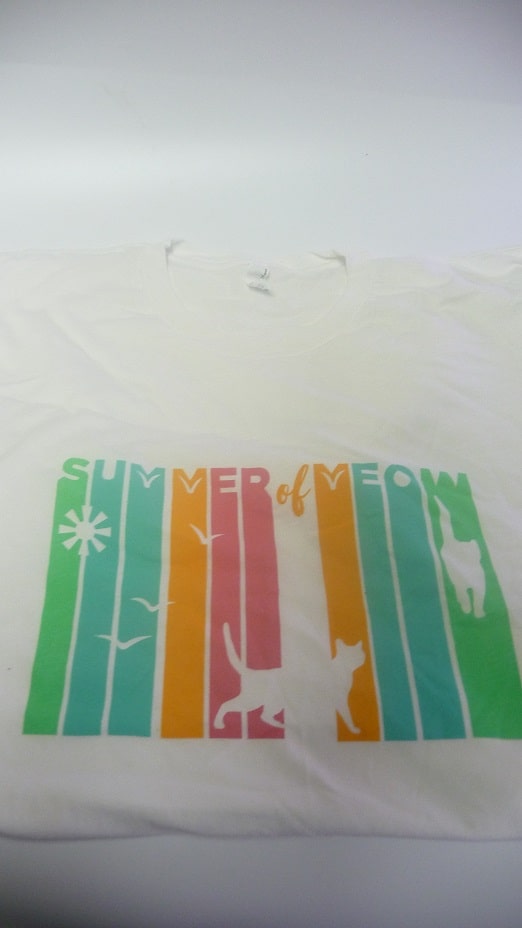 My first item is a Summer of Meow T-shirt ($22.99). Summer is upon us… well, for me here in the south, it's been going on for months. Sun's out, time to enjoy the beach and what better way to show your love of Summer and your cat than by wearing this t-shirt. The colors are vibrant but not too bright. The material of the shirt is very soft and it has a great fit (guess what… it was printed in Florida). I got many compliments at work on the shirt. This shirt was designed to match this month's theme.
Also, we received a Cat Lady License Plate Frame by CatLadyBox ($19.99). You can call me a cat lady if you like. I only have the one and only Ginger. The cover is simple to install. Just simply unscrew your tag, place this frame over it and screw it back on. I love the simplicity of the design. Would you proudly display this on your vehicle?
My next item is a Bright Cats Insulated Tumbler ($14.99). Whether you enjoy a glass of iced sweet tea, a soda, or a delicious adult beverage, this tumbler will help keep it cool. The design is a bit retro, which is a thing I am into.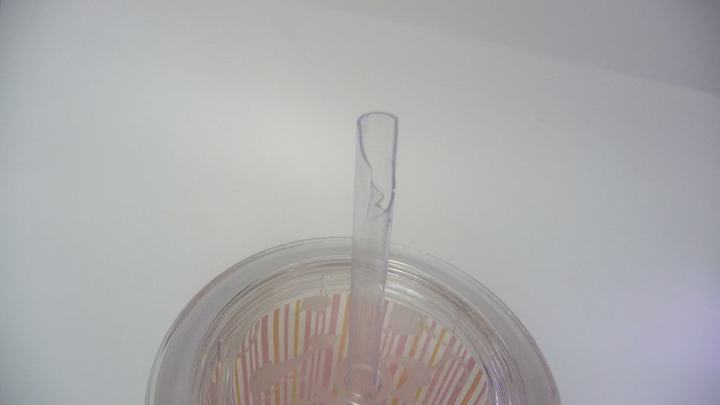 The only problem I had with this tumbler was that the straw was broken during shipping. The straw is set up to stay in the cup and the cup is great for travel.
Ginger received new toys. She received a Catnip Convertible Car Toy ($4.99) and a Fishy Fishies toy ($3.99). Ginger was so excited to see this toys as seafood is her favorite and enjoys a good car ride. She gave her new fishy toy 2 paws up!
She looks like she was about to devour the thing. LOL!
On the back of the insert card is a Featured Cat Lady Artist. This month is "Mouse Dreams" by Shannon Spencer. Ms. Spencer is a graphic artist, painter, sculptor, and photographer. She likes to capture brilliant colors and playful themes. This particular art is very colorful and fits well with the theme.
Just one last thing: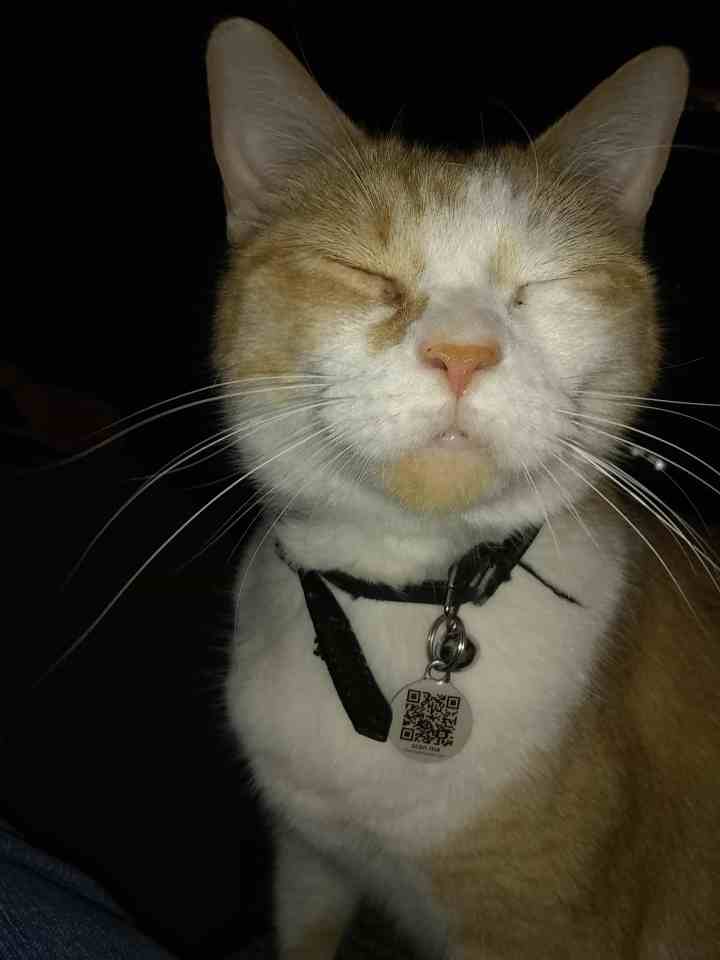 Ginger wanted to thank CatLady box for all her awesome toys and wants to tell everyone to have a great and safe summer. Remember, do not leave your pets in vehicles. The heat is very bad for them. Keep yourself and your fur baby plenty hydrated. Oh yeah, just one more thing… KEEP SMILING!!!
What do you think of this month's box? Does your cat give 2 paws up?