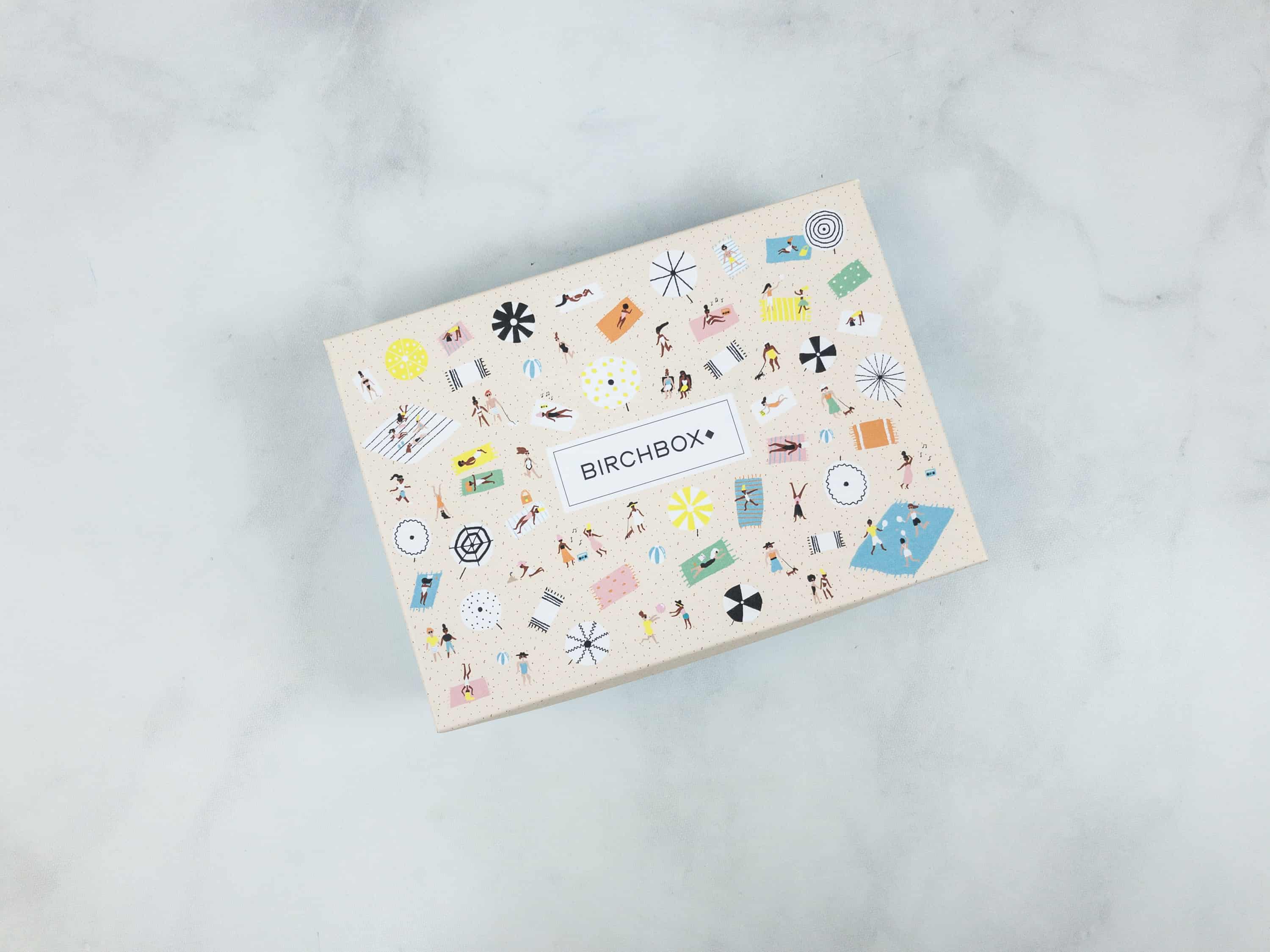 Birchbox is a beauty sample subscription box with 5 new items to test out each month. Birchbox is $10 a month and you can choose a monthly sample during selection time, let Birchbox decide, or pick a pre-curated box.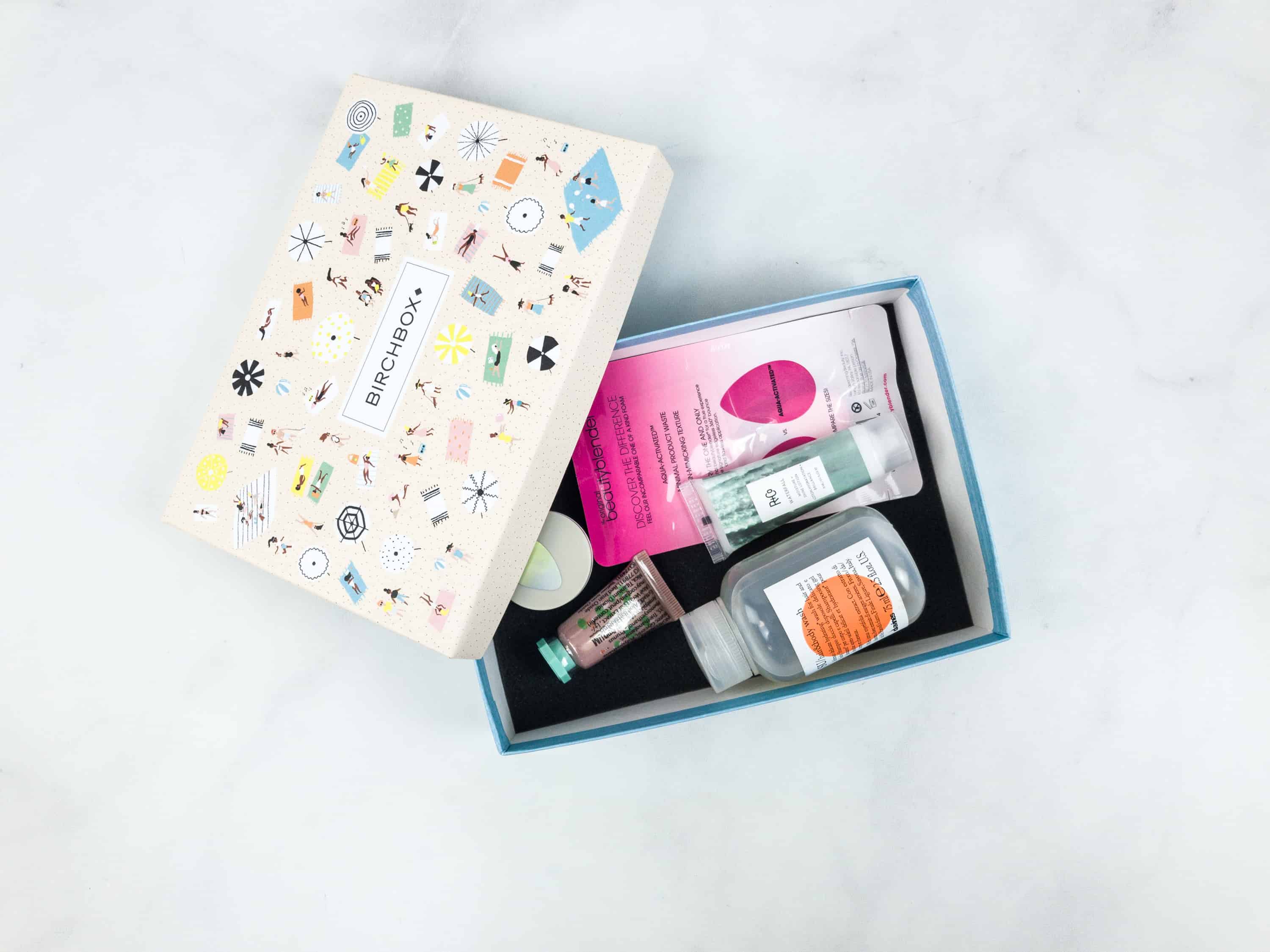 DEAL: Birchbox is giving FREE 6-piece Summer in a Bag when you get a 6-month Birchbox subscription! Just use the coupon code SUMMERBAG to get the deal. Valid for new subscribers only, and while supplies last.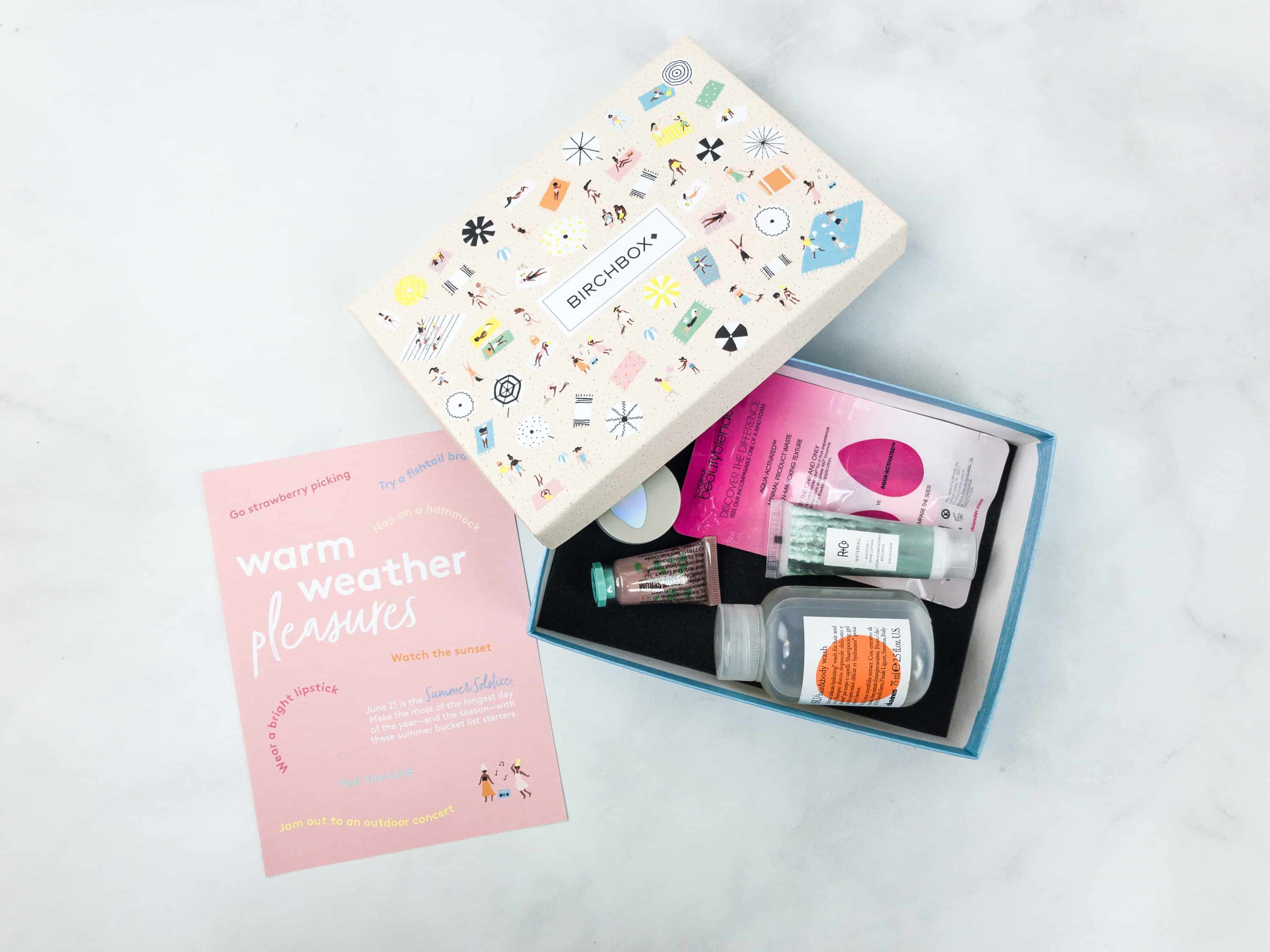 This is a review of the June 2018 Curated Box, which is now available in the Birchbox Shop! The box is $10 for subscribers ($15 for non-subscribers).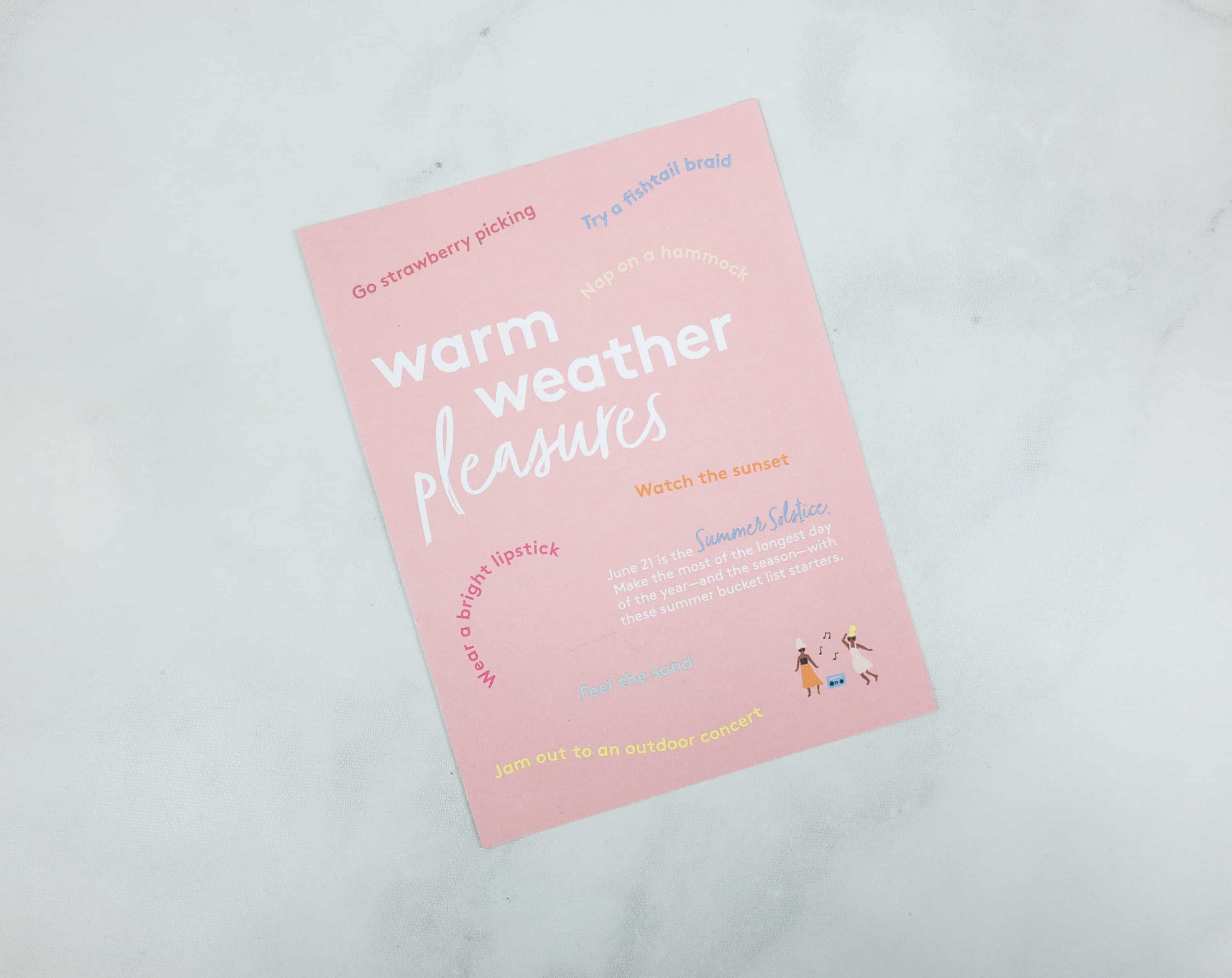 This month's theme is Warm Weather Pleasures.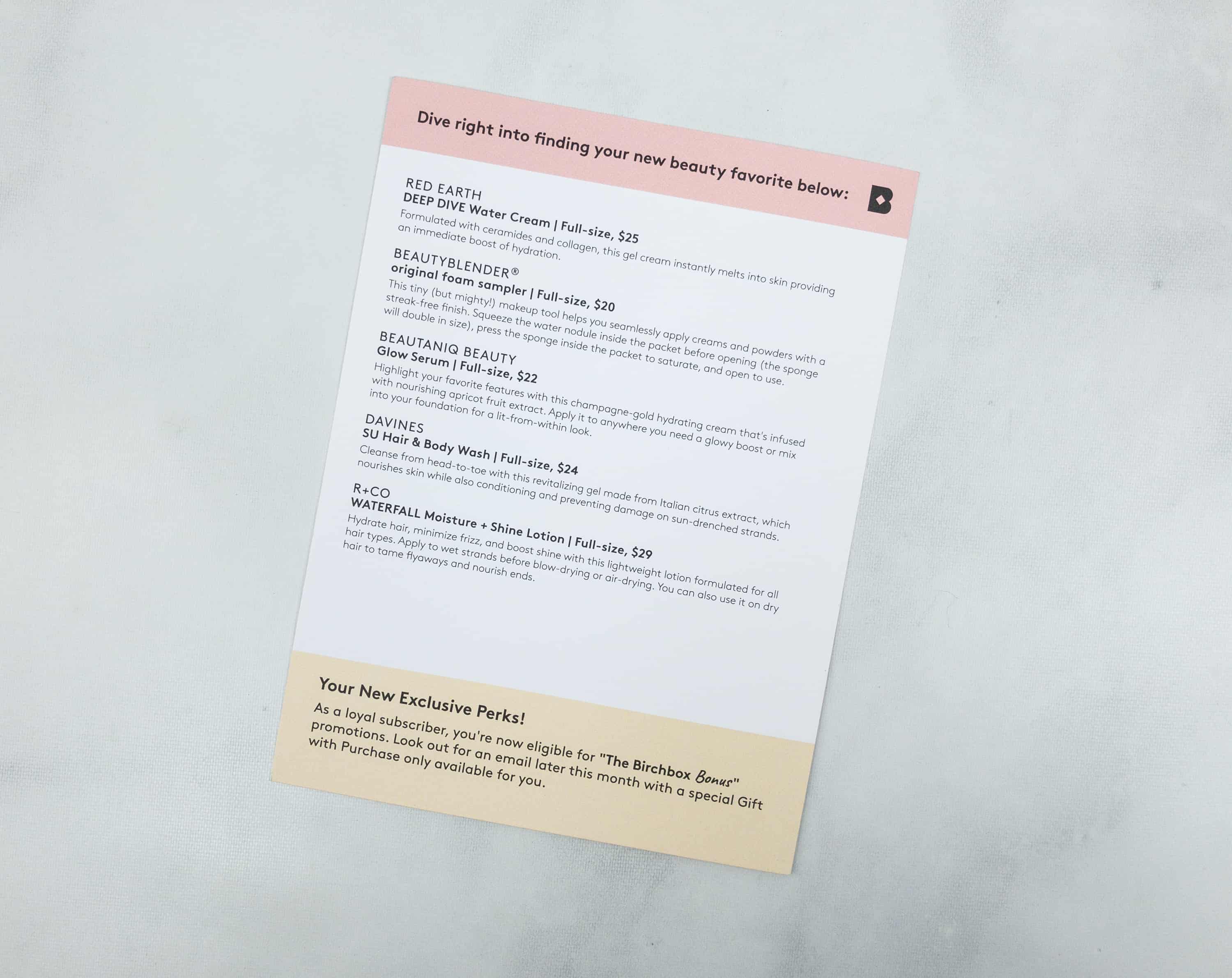 The information card gives brief details on each item as well as the price if you were to buy the full size.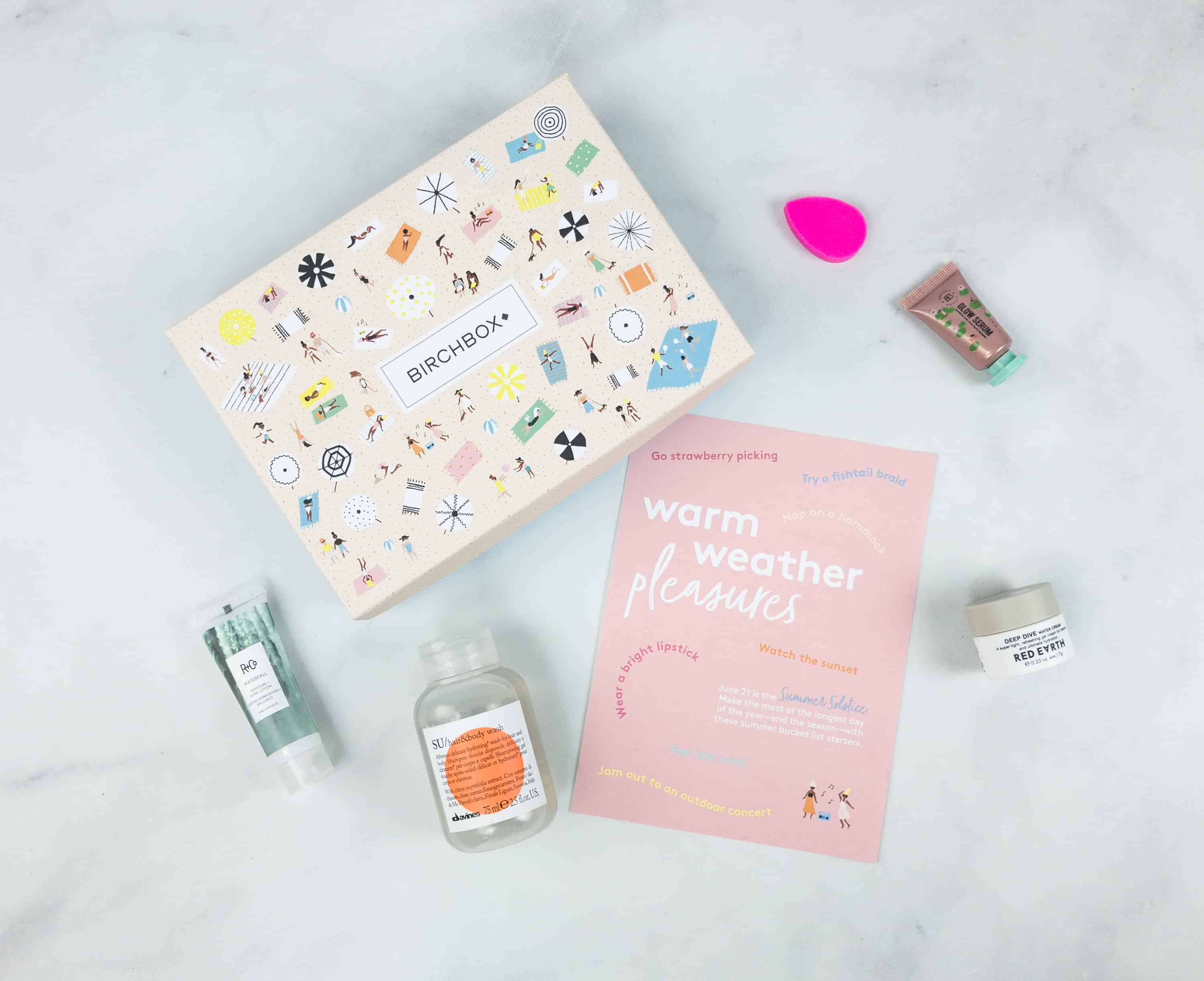 Everything in the June 2018 Birchbox Curated Box!
Beautyblender Original Sample Size ($20 Full Size) It is a foam applicator you can use when putting on cream and powder products. It applies smoothly, so it'll give you an even and seamless finish.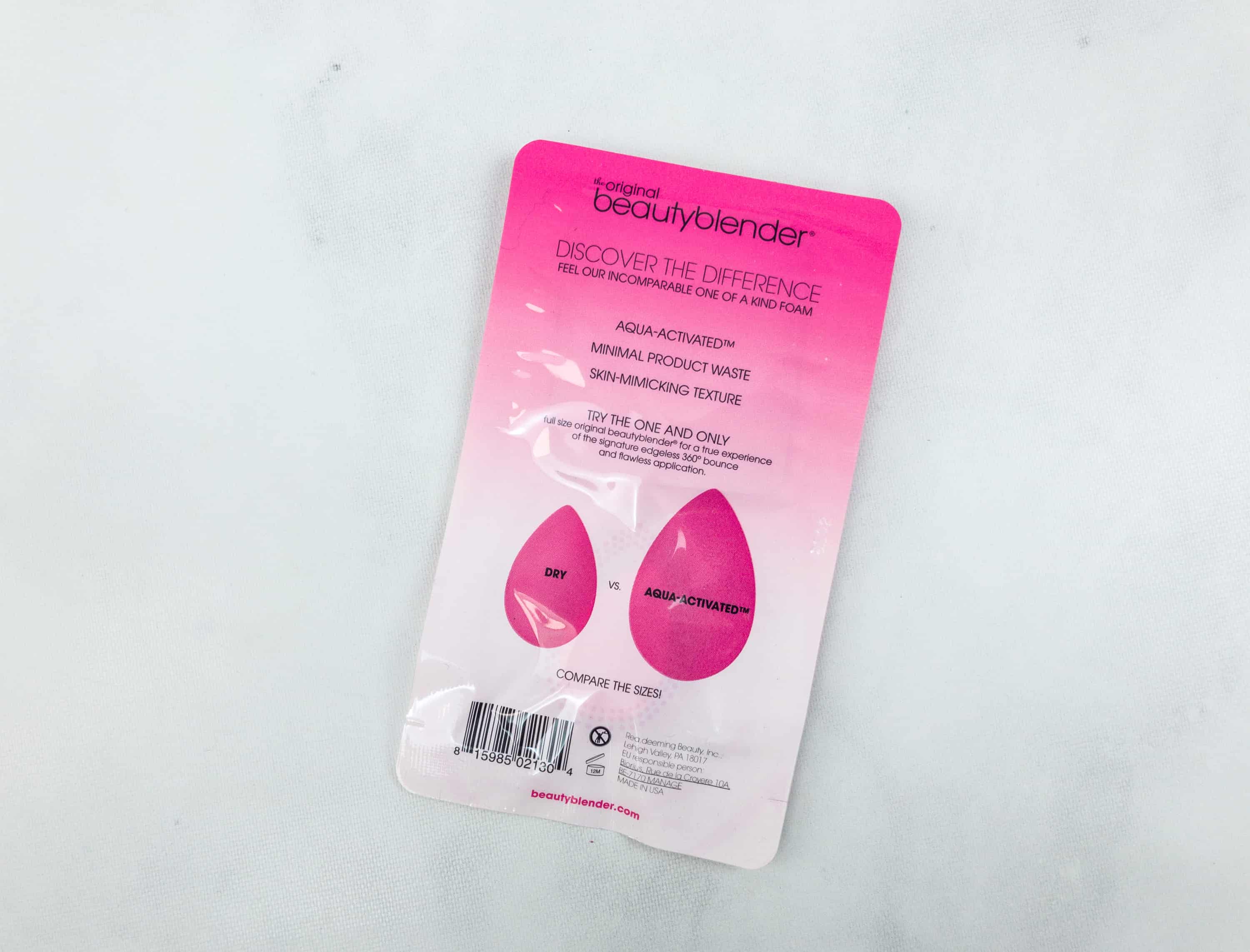 The product is aqua activated to prevent product waste. It also makes the sponge twice the size, softer, and bouncier, as illustrated on the package. It will return to the original size once it is dry.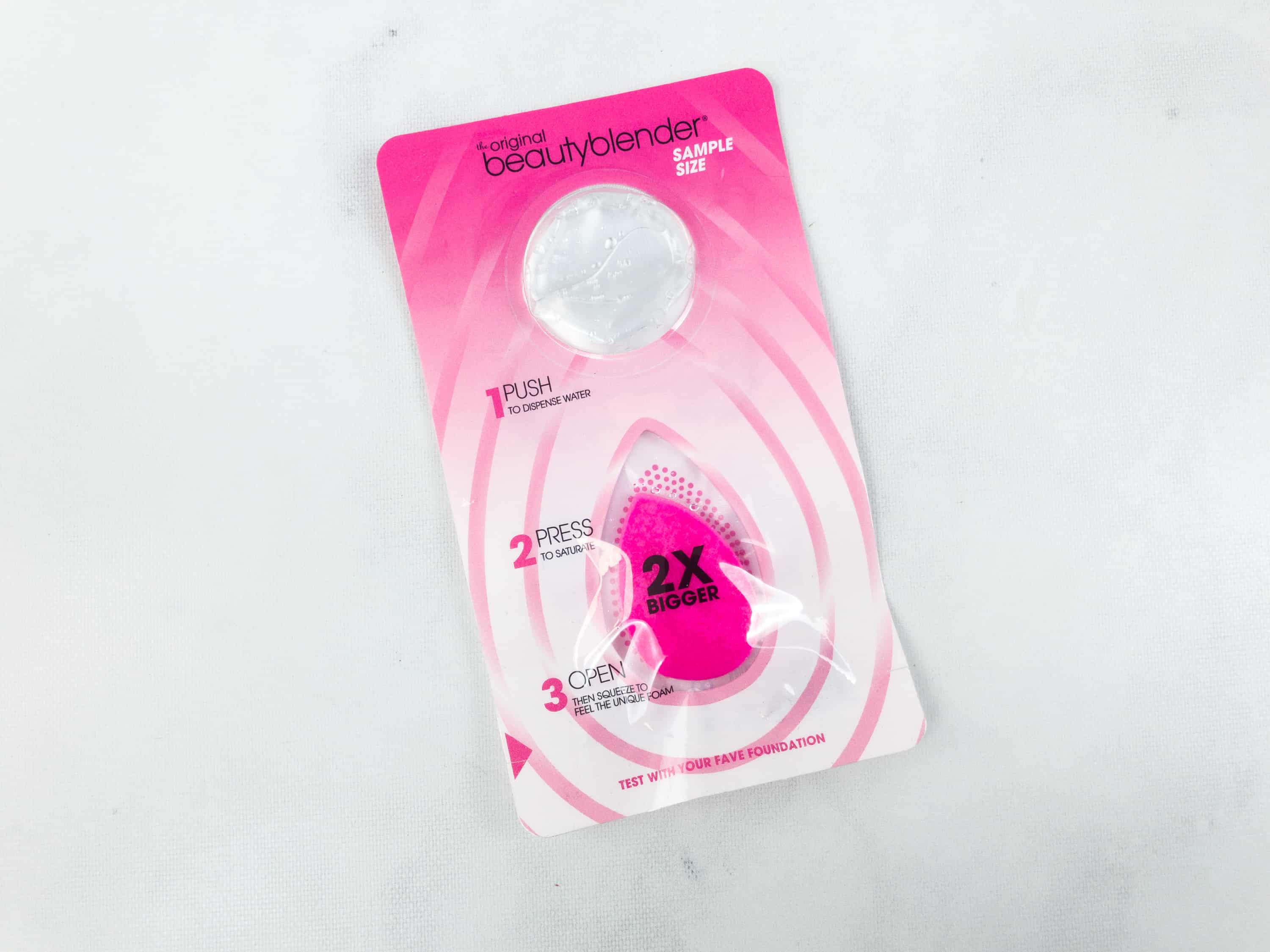 From the closed packaging, you can push the water downwards to wet the sponge. The uniquely shaped sponge will expand twice its original size as you press it to saturate. Open the packaging and squeeze out the excess water before using on the skin. Cleanse it with warm water and soap after use.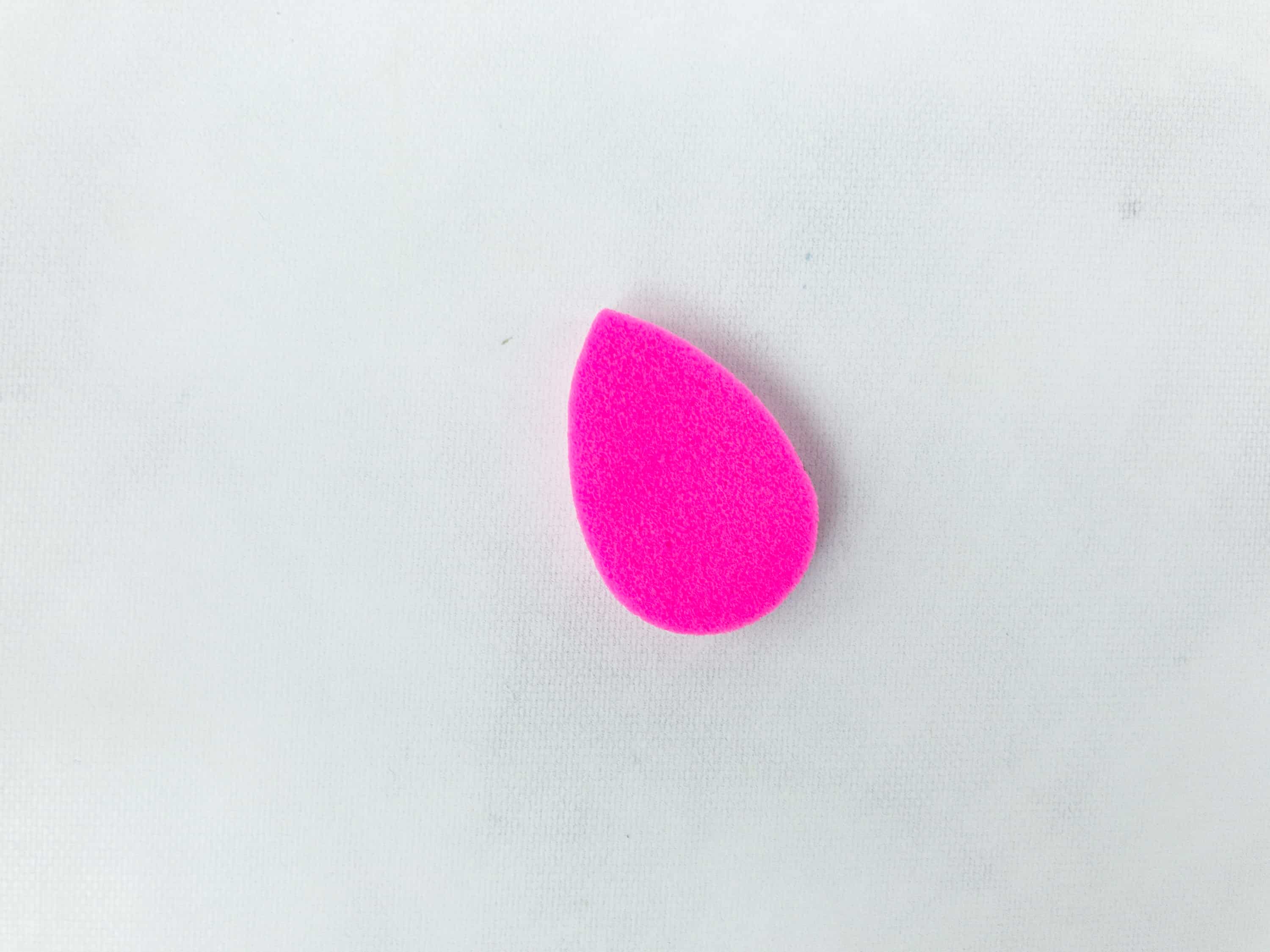 The hot pink sponge looks good as the pointy edge can be used in the hard to reach areas of the face. It has a skin mimicking texture that makes it effective in blending makeup to perfection.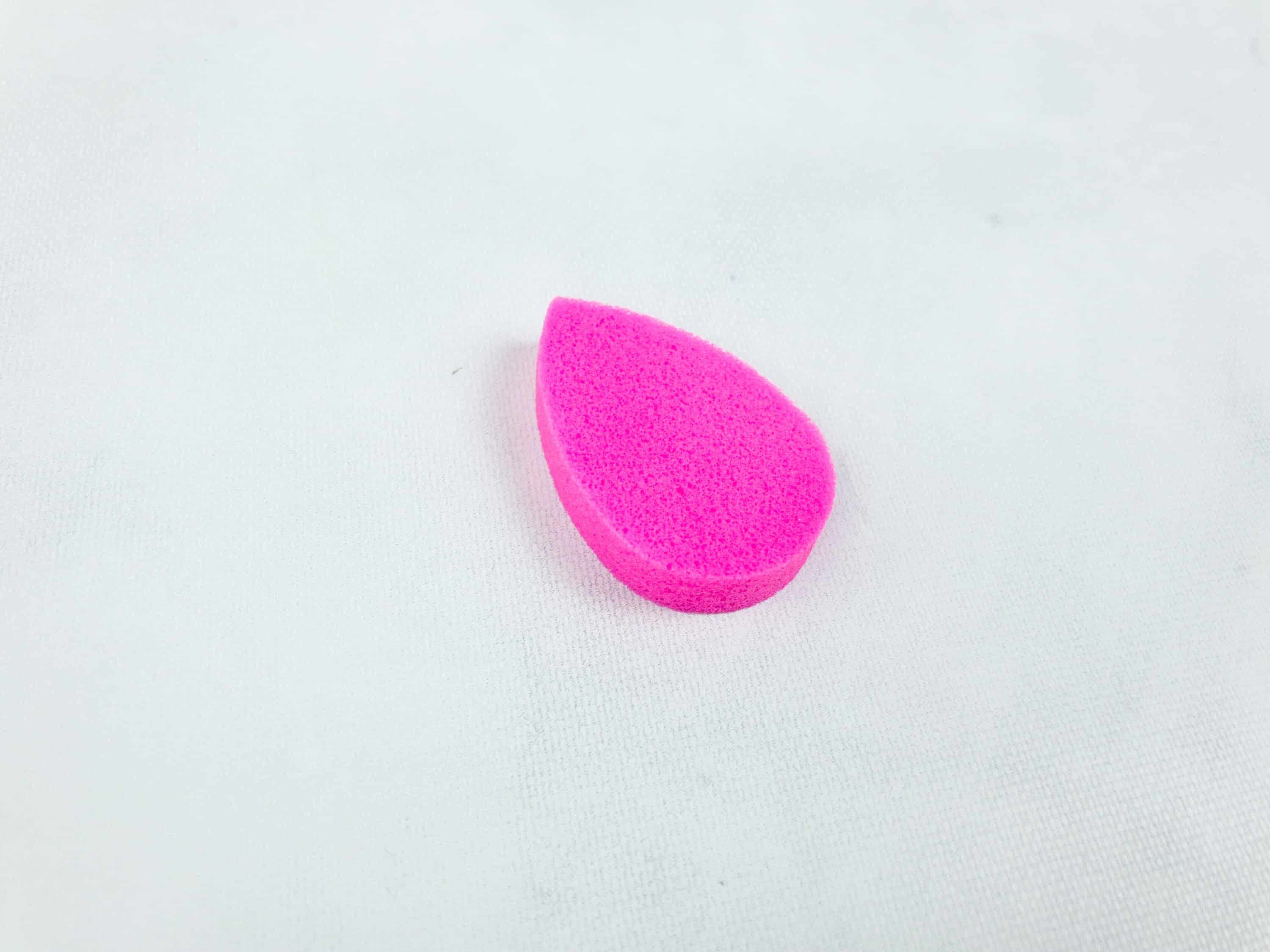 It lets the makeup be absorbed by the skin and not by the sponge. No product is wasted and you can save money by maximizing the use of your expensive makeup. I just wish they had sent a regular blender – but I still find this sample useful!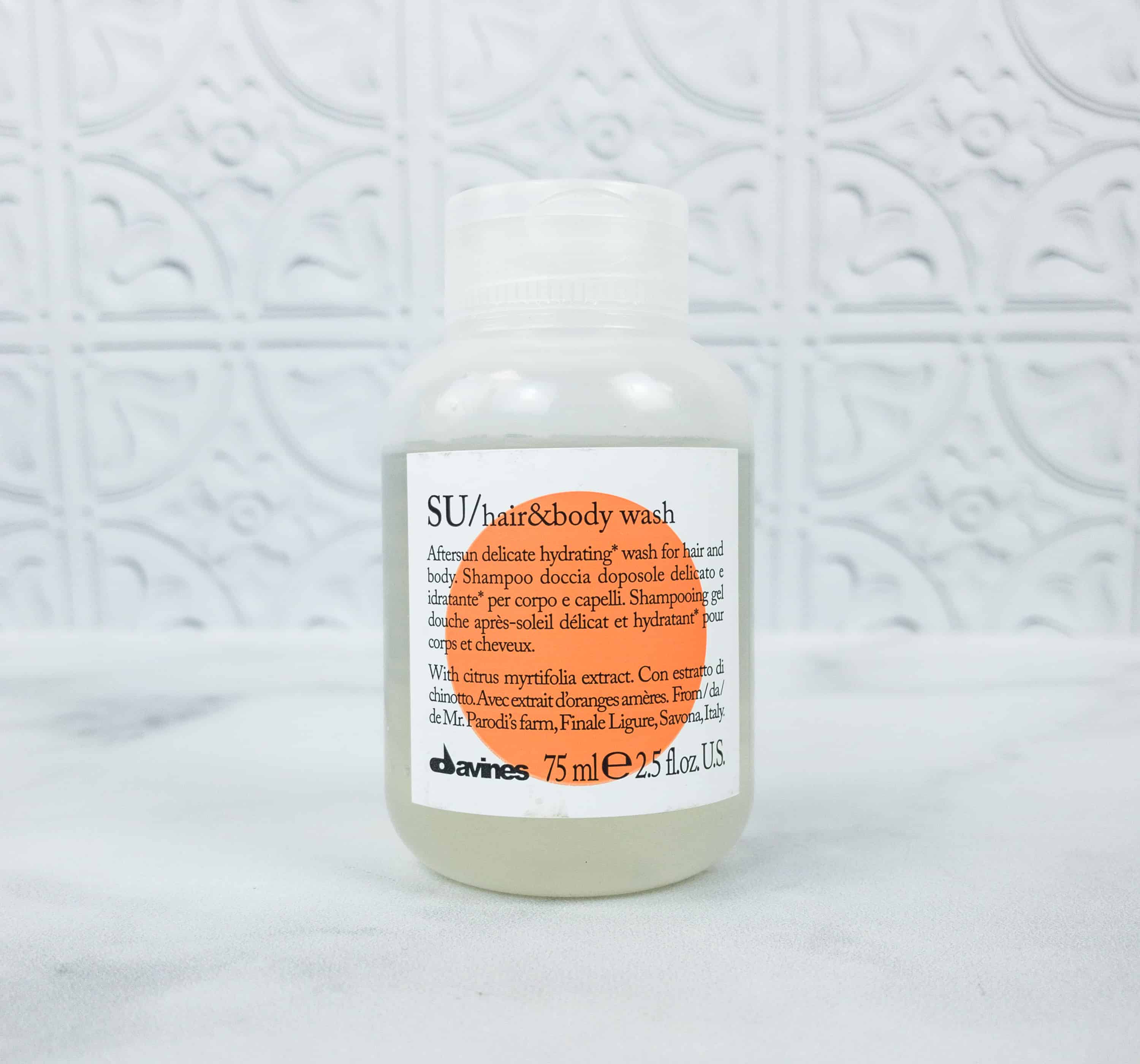 Davines SU Hair & Body Wash ($7.20) This Italian citrus extracts infused body wash is convenient, as it works as a hair and body wash in one product. The formula conditions and repairs your hair, helps prolong your tan, and calms the skin from irritation and inflammation. It has a great smell and it's made of natural ingredients so it's a win for me!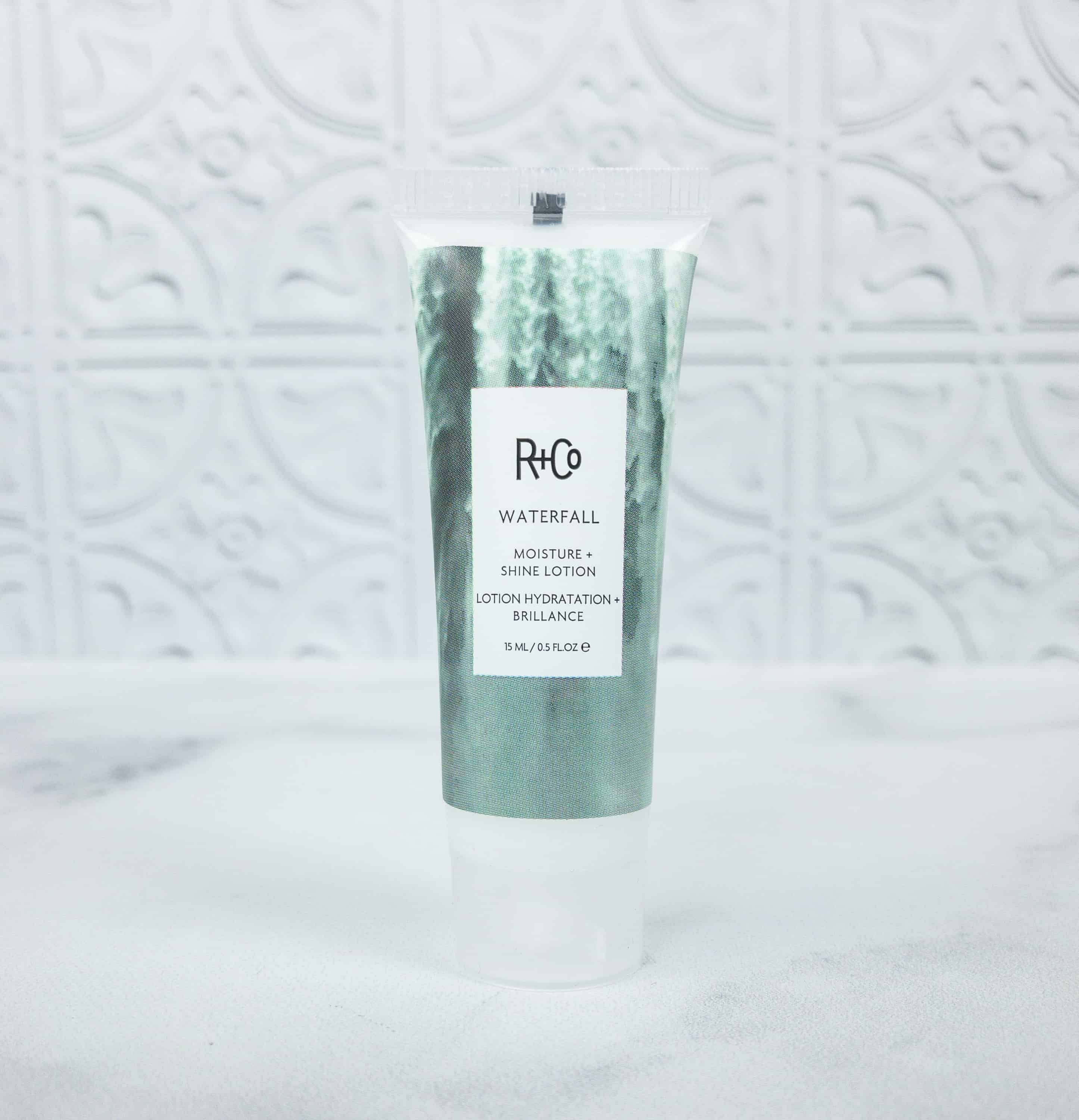 R+Co WATERFALL Moisture + Shine Lotion ($2.90) Packed with glycerin and sunflower seed extract, this leave-in hair lotion helps make your hair more manageable by taming the frizz. It also contains provitamin B5, which keeps strands healthy and bouncy. The formula can be applied to wet hair, concentrating on middle and ends. You can either blow-dry it or let it dry naturally. It can even be applied to dry hair to manage flyaways. I like it because it's non-greasy!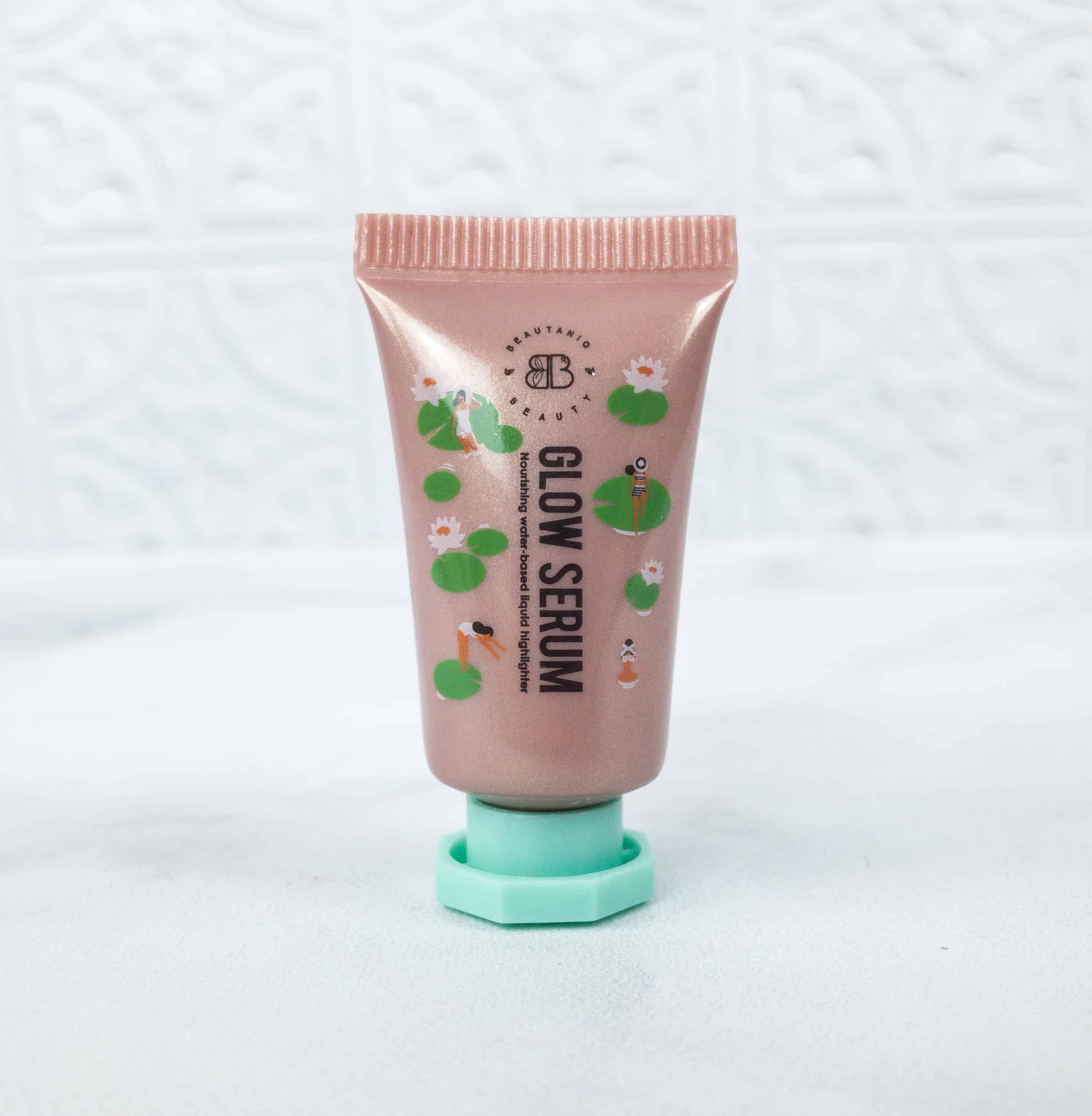 Beautaniq Beauty Glow Serum ($6.66) To achieve an instant glow, this hydrating highlighter has a creamy texture that is super easy to blend for a fresh, dewy finish. It contains nourishing apricot fruit extract and aloe vera and has vitamins and minerals to have a healthy, radiant natural look. It is sheer with a shimmery finish that can be buildable. Apply it to your cheekbones, the bridge of your nose, and cupid's bow. You can also have fun and mix it with your foundation!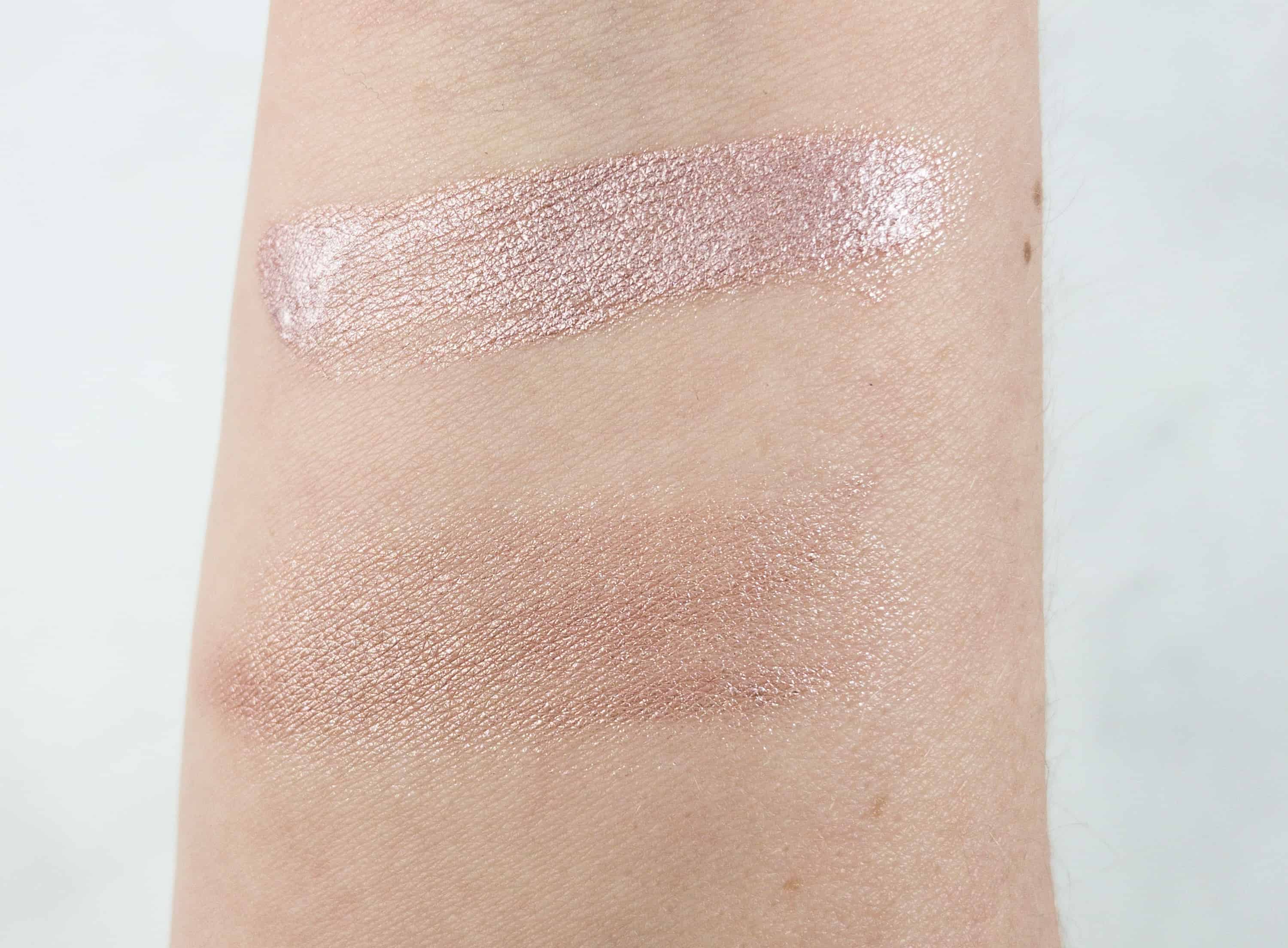 These are the swatches.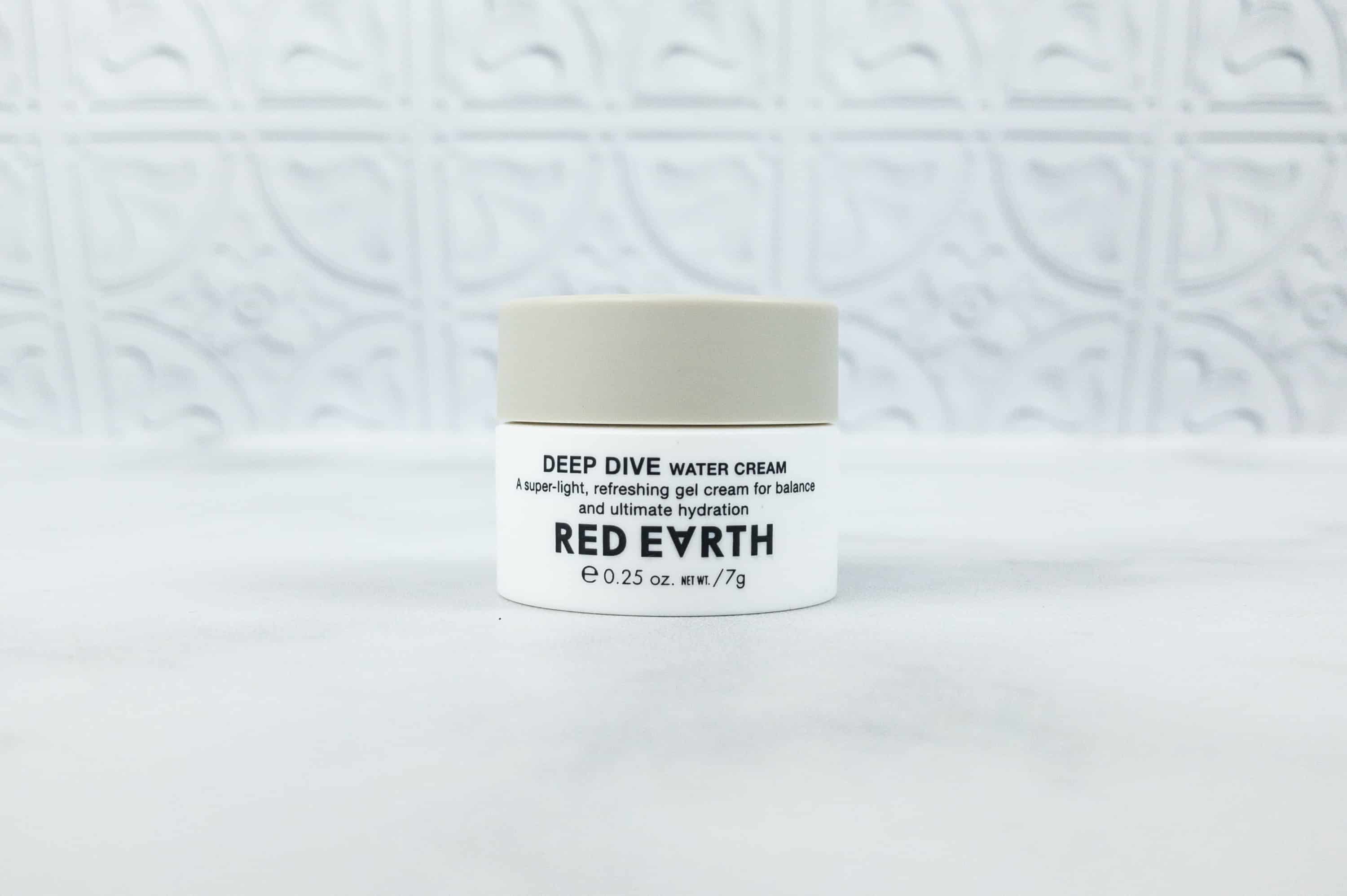 Red Earth Deep Dive Water Cream ($3.47) Summer is nearing, so a light and non-sticky moisturizer like this will surely come in handy. It's water-based and it's as nourishing as a cream but not as greasy to the skin.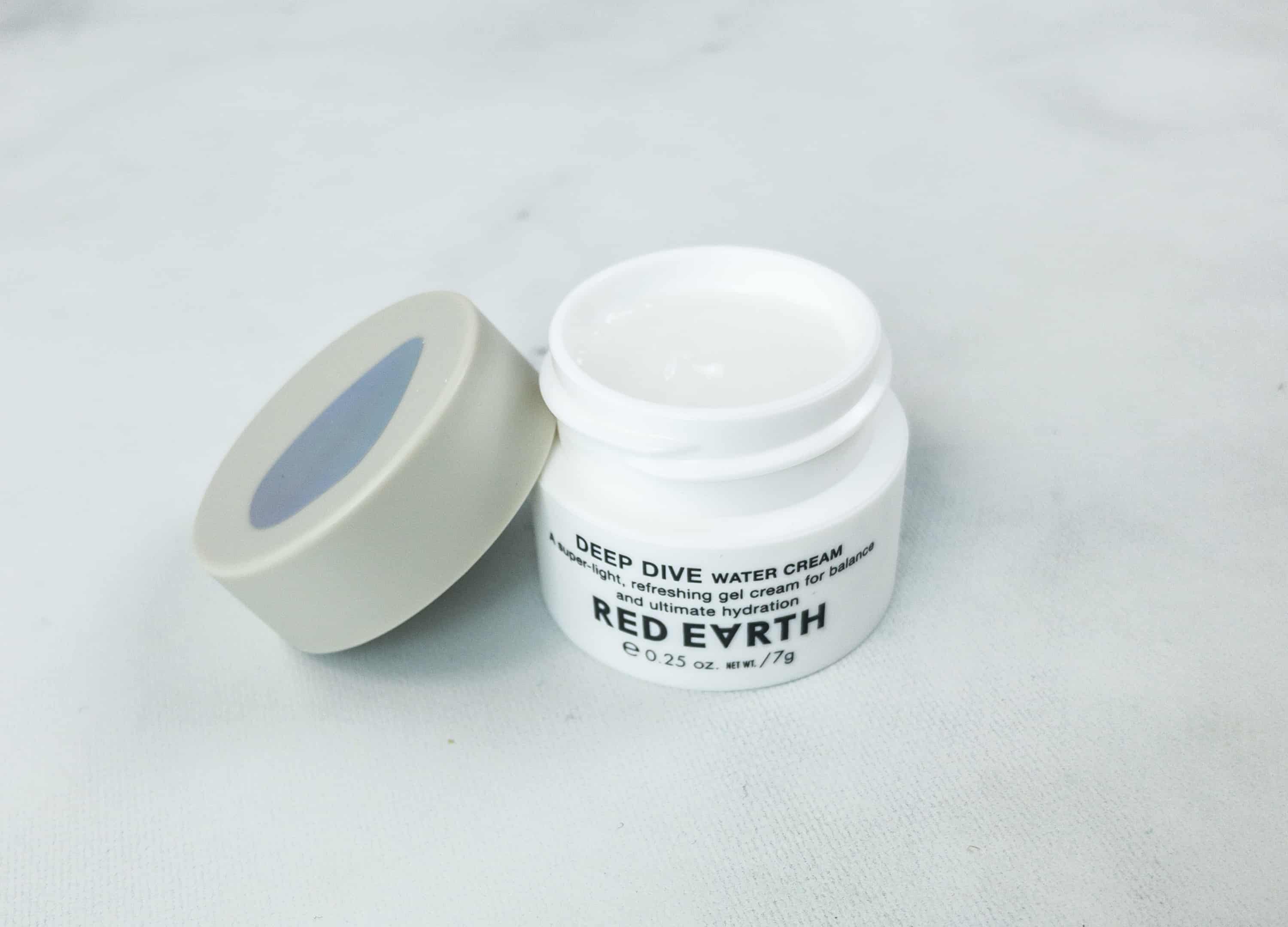 The formula penetrates to the skin to maintain it's softness without irritation, stinging, or clogging of pores. It is ideally used as a primer and it can be applied morning and night to a clean and dry face.
Birchbox selected a lot of good items this month! I got to try good summer product samples to get me ready before I take the plunge at the beach. I particularly like the shower gel and shampoo in one just because it smells so good and very practical to use. I also like the light moisturizer as it is hydrating and has a non-greasy finish. I don't want to wear too much makeup so I think a light shimmer on my cheeks is enough. The box is a hit as I'm glad their choices fit my needs. I'd maybe give the BeautyBlender sample a buck or two for valuation purposes – so let's call the total value of this month's curated box about $22 – significantly less than in the past.
What did you think of the June 2018 Birchbox Curated Box?

Visit Birchbox to subscribe or to find out more!