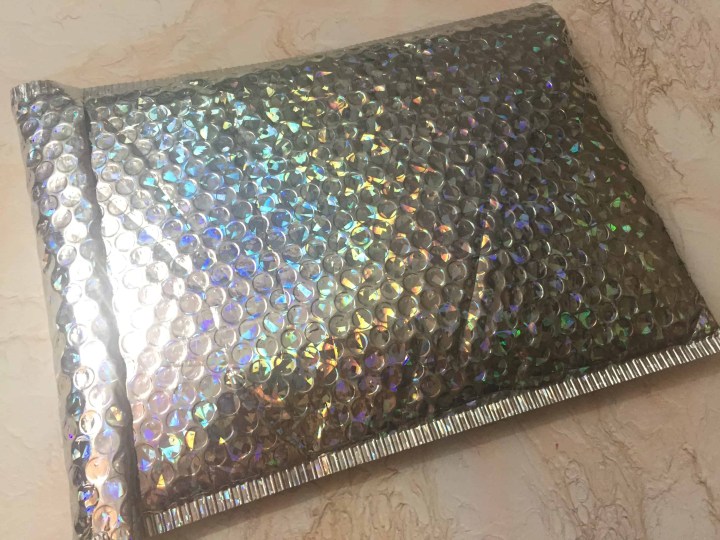 Beauteque offers two ways to get your fill of (mostly) Korean beauty products each month: BB Bag contains 6-8 full-sized products such as makeup, skin care, body care, and more for $24 per month; Mask Maven brings you 9 different masks for $15. Both subscriptions are offered in 1, 3, 6, or 12-month terms that will automatically renew until canceled. This month the masks came in a pretty holo rainbow mailer instead of the box.
DEAL: Save 10% on the BB bag or Mask Maven with coupon code CRATEJOY10.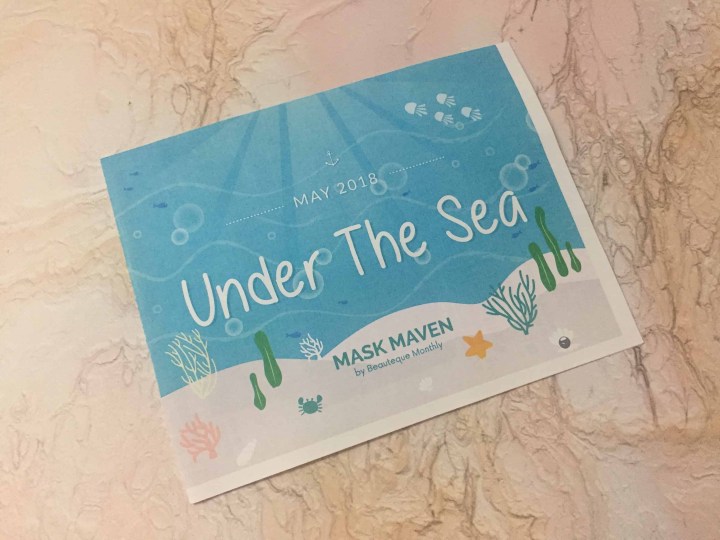 This month's theme is Under the Sea!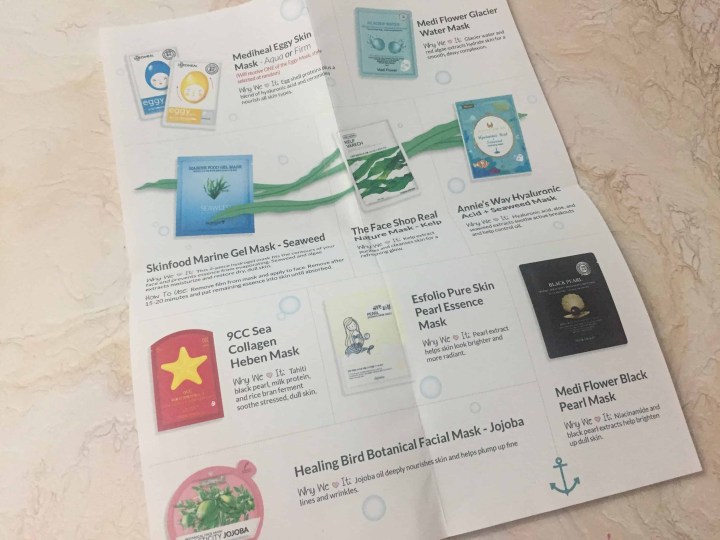 The information sheet has information about all the masks included.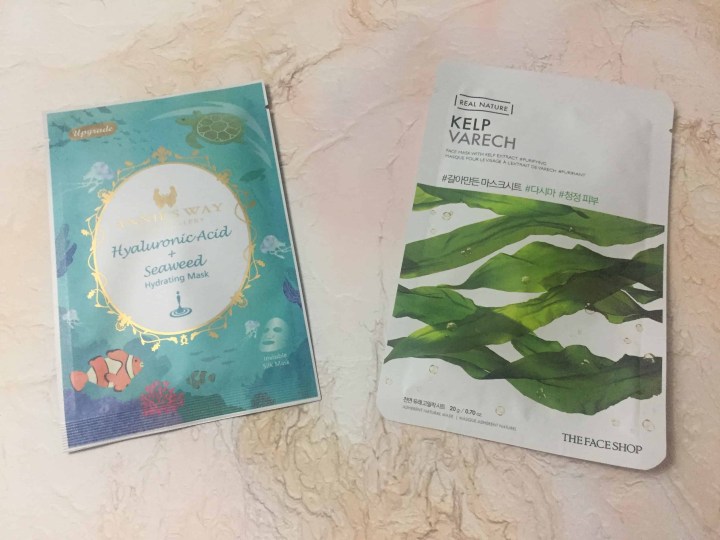 Annie's Way Hyaluronic Acid and Seaweed Mask — I love Annie's Way, a Taiwanese brand. I can tell I'm going to love this month's selection because of the focus on seaweed, a great hydrating ingredient that complements hyaluronic acid nicely. Annie's Way masks fit my round face very well.
The Face Shop Kelp Mask — I have used many masks from The Face Shop's Solutions line but I haven't tried their Real Nature line before so I'm really eager to see how they are. It's supposed to be purifying and toning to help tired skin.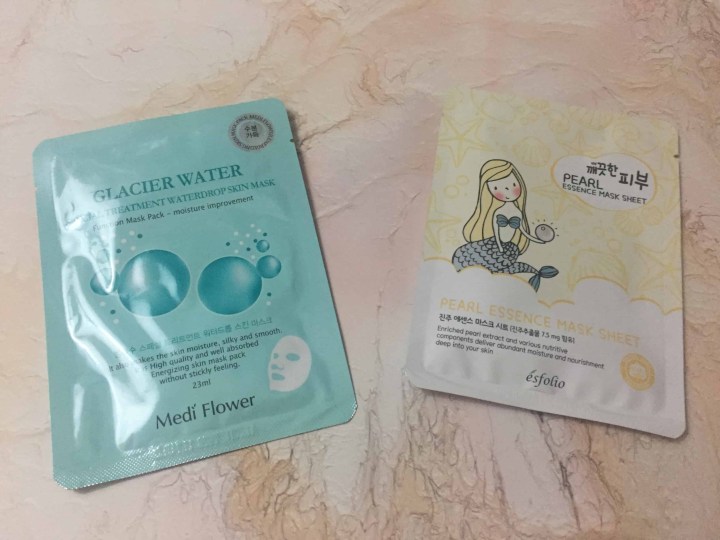 Medi Flower Glacier Mask — Medi Flower is a new brand to me! This is a mask containing hydrating glacial water, apple extract, and white birch juice.
Esfolio Pearl Essence Mask — I actually just bought a whole box of these recently because I really love how Esfolio masks fit and feel. Plus they're not too expensive, and the ones I have tried are awesome! The pearl essence ones are supposed to brighten, and while they're hydrating I don't notice any super noticeable difference.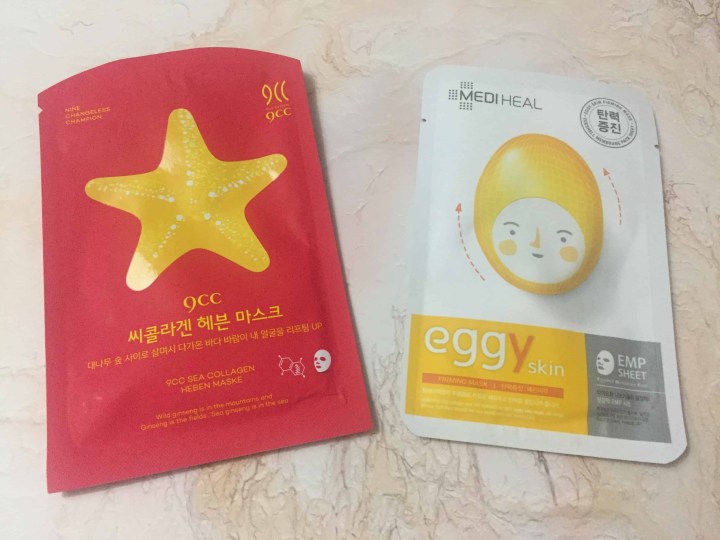 9CC Sea Collagen Mask — Another brand I haven't tried before, and how cute is the starfish packaging? It contains Tahitian black pearl, milk protein, and rice bran. I've used rice bran products before and they make my skin so soft, I can't wait to try this.
Mediheal Eggy Firming Mask — Another fun packaging! Mediheal masks are lovely (I love their Dress Code line that looks like mardi gras masks!) and this one has 80% eggshell to firm, along with ceramides and caffeine.
Healing Bird Jojoba — Mask Maven has sent this same mask, as well as other Healing Bird masks, out to us before. They are a really nice line of masks, with soothing ingredients that are really hydrating. The jojoba one is nice because it sinks in very well since jojoba oil is the closest to our skin's natural oil. Skin doesn't feel greasy after you remove it, which is awesome.
Skinfood Marine Food Gel Mask — I love hydrogel masks, mostly because they're not as goopy but also because they typically are two pieces, offering a better fit to an individual's face. This Skinfood mask is no exception, and I wore it comfortably this morning.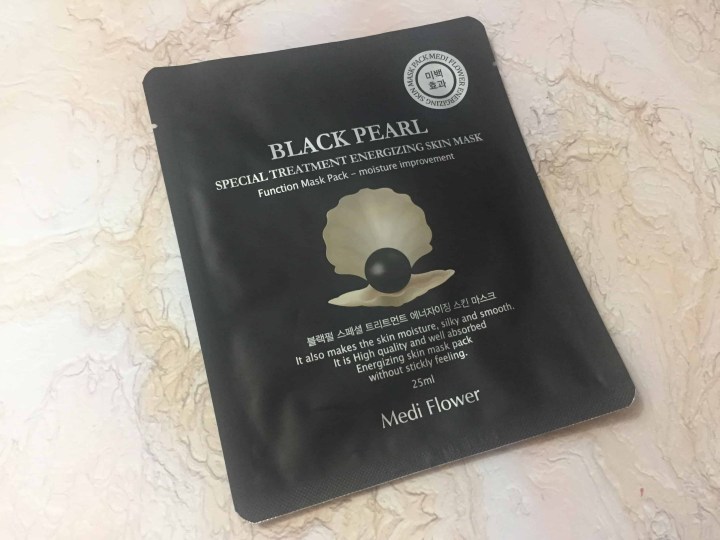 Medi Flowet Black Pearl Mask — Another Medi Flower mask! This mask sounds great, with pearl extract, niacinamide, and aloe — all brightening and soothing ingredients.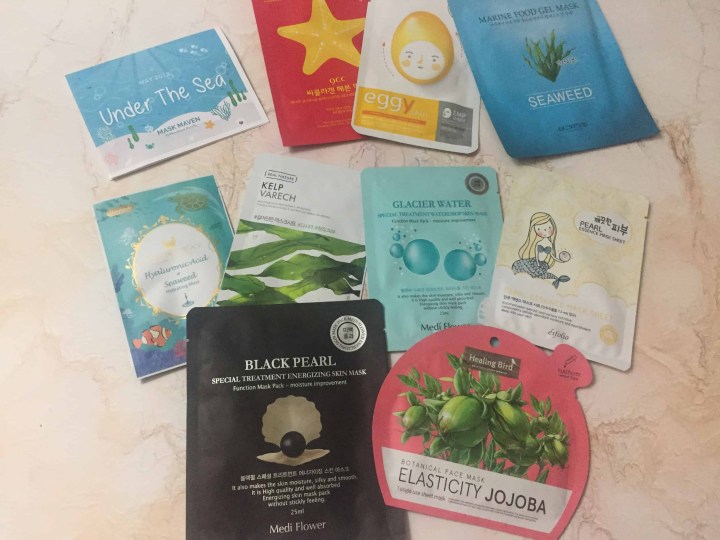 Mask Maven always shows up when I'm running out of sheet masks! I love the variety they always send and the value is always fantastic! I especially loved this month's theme with its focus on pearl and seaweed ingredients.
What did you think about this month's Mask Maven?