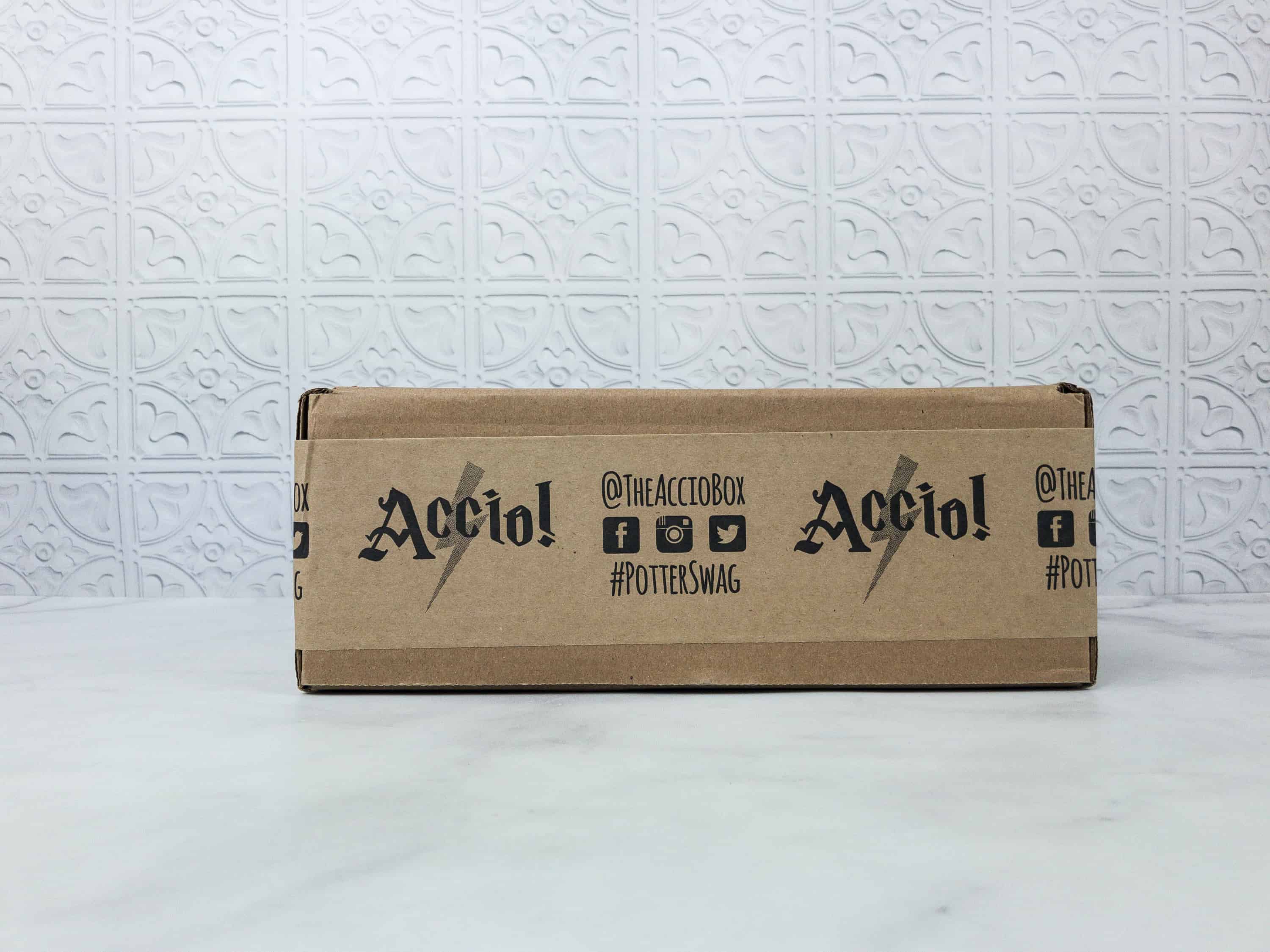 Accio! Box is a monthly subscription box which is the first handmade, artisanal subscription box 100% inspired by the Wizarding World. It features House-specific goodies and unique items, as the box is curated by fans, for fans. Each box costs $39.99 per month, plus shipping.
DEAL:  Take 10% off your first subscription! Use coupon code NEWSUBSCRIBER.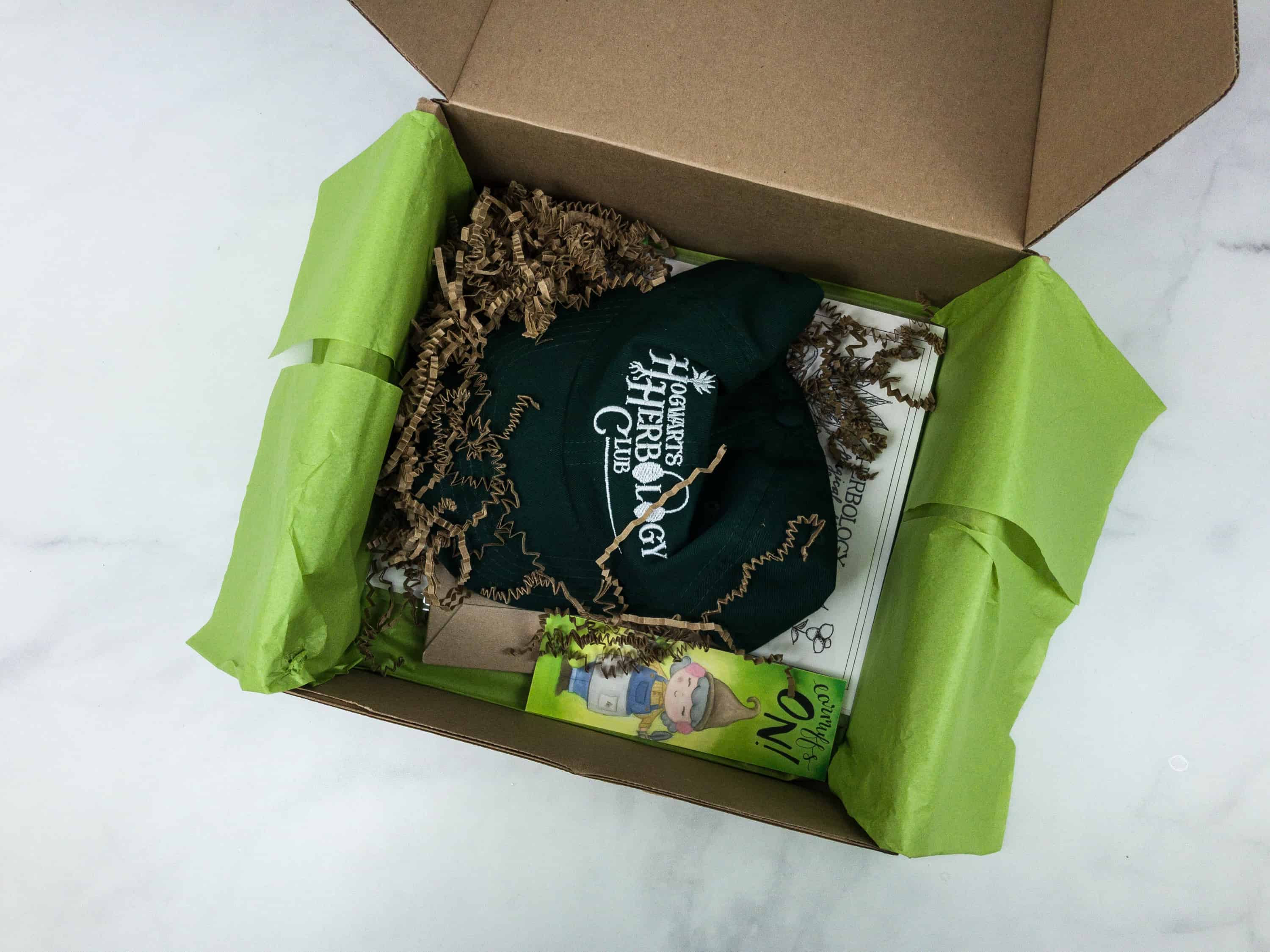 The items are wrapped in a green tissue paper, and there are brown squiggles inside!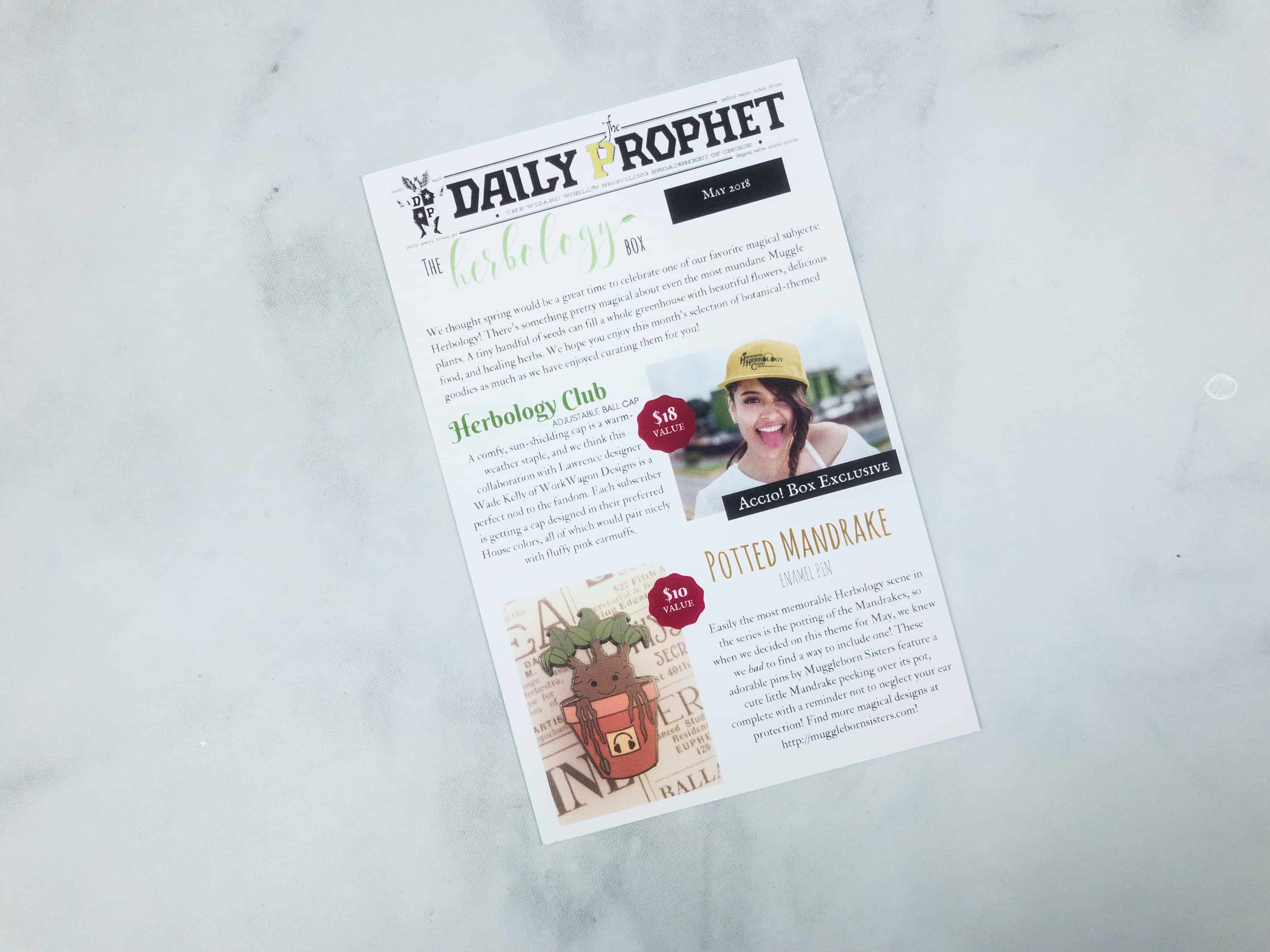 The theme for this month's box is HERBOLOGY!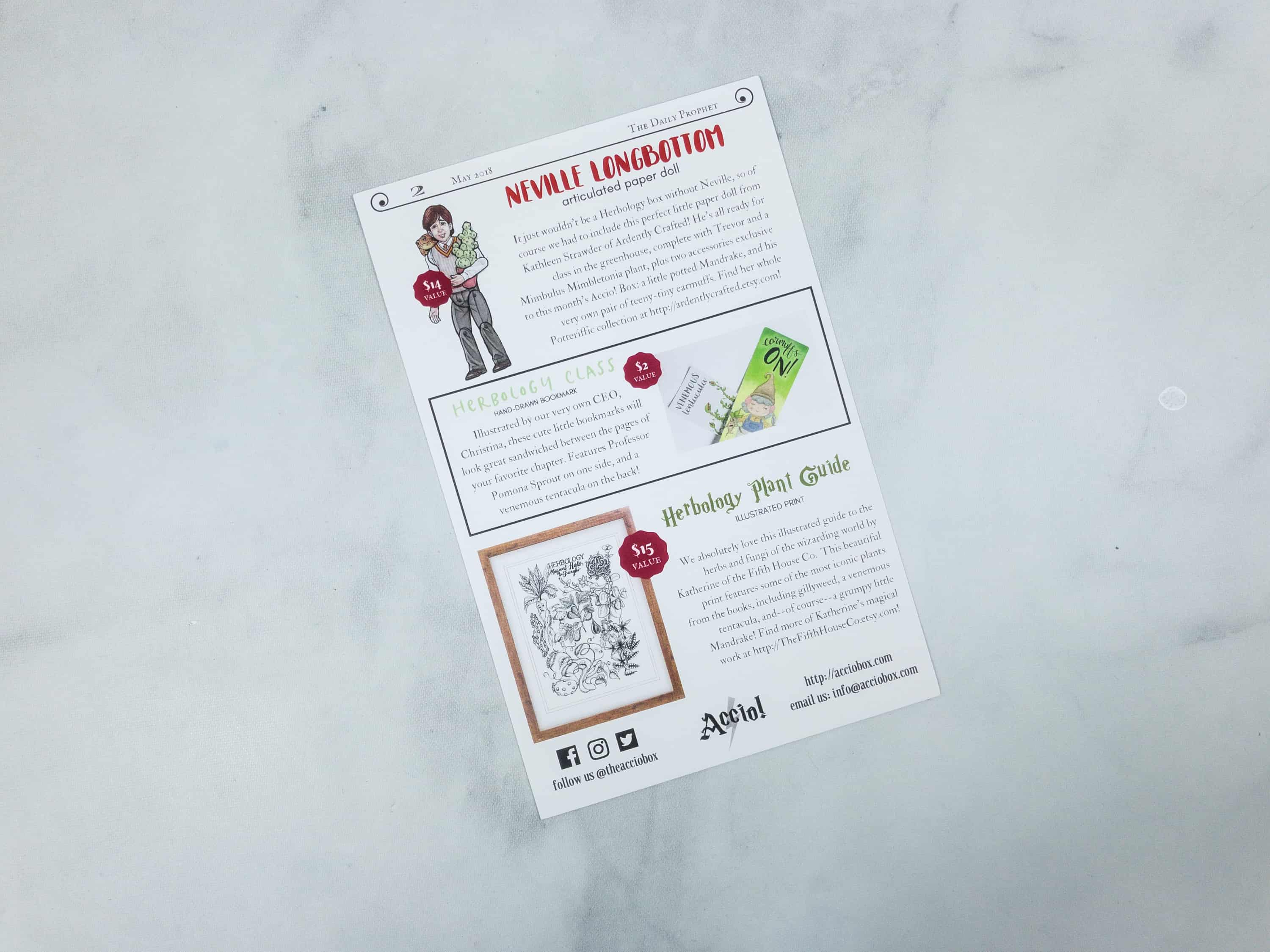 They also included a copy of the Daily Prophet that lists and describes all the items inside the box.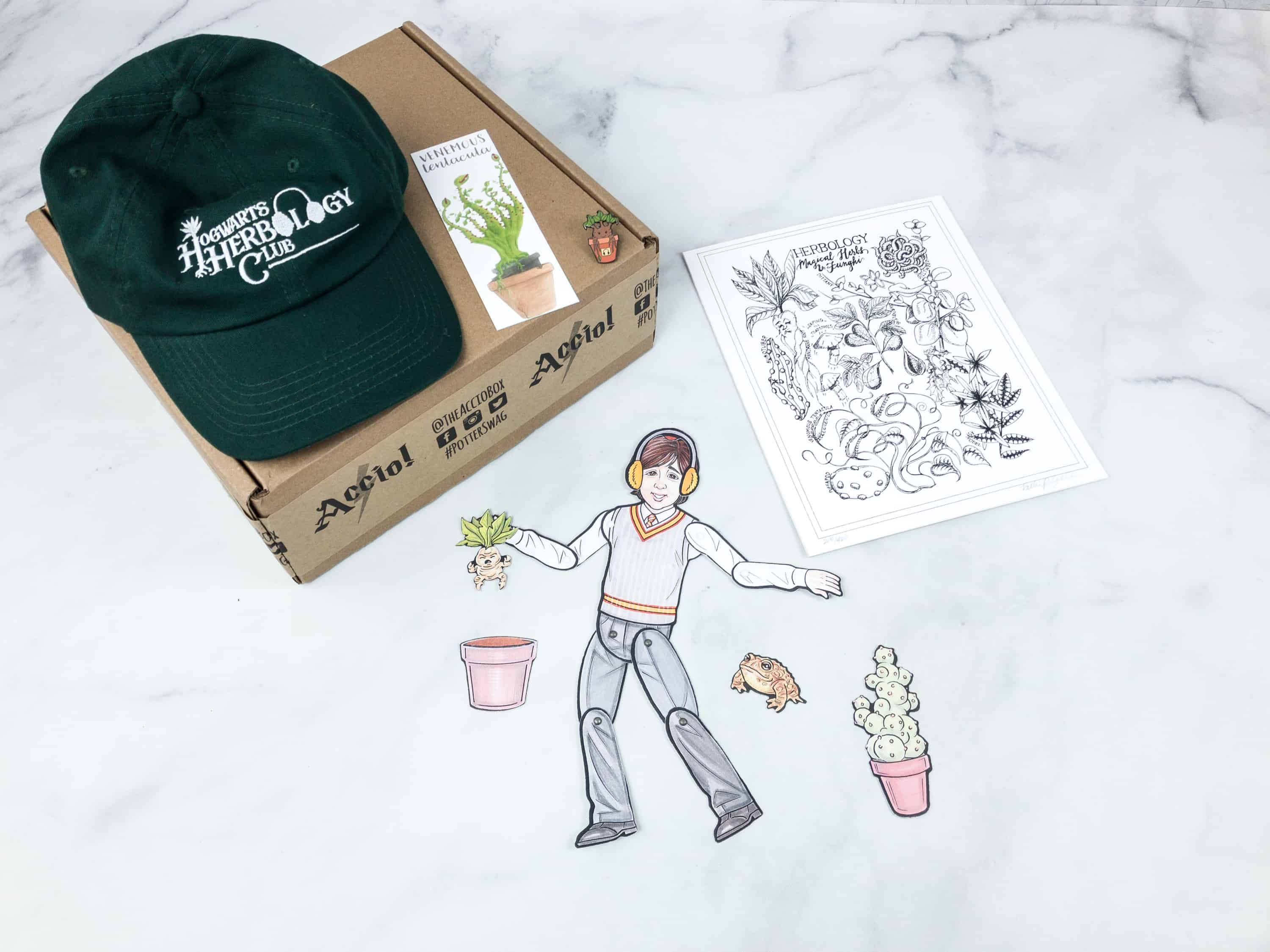 Everything in my box!
For orders from Etsy, you can get 20% off, just use the code they provided.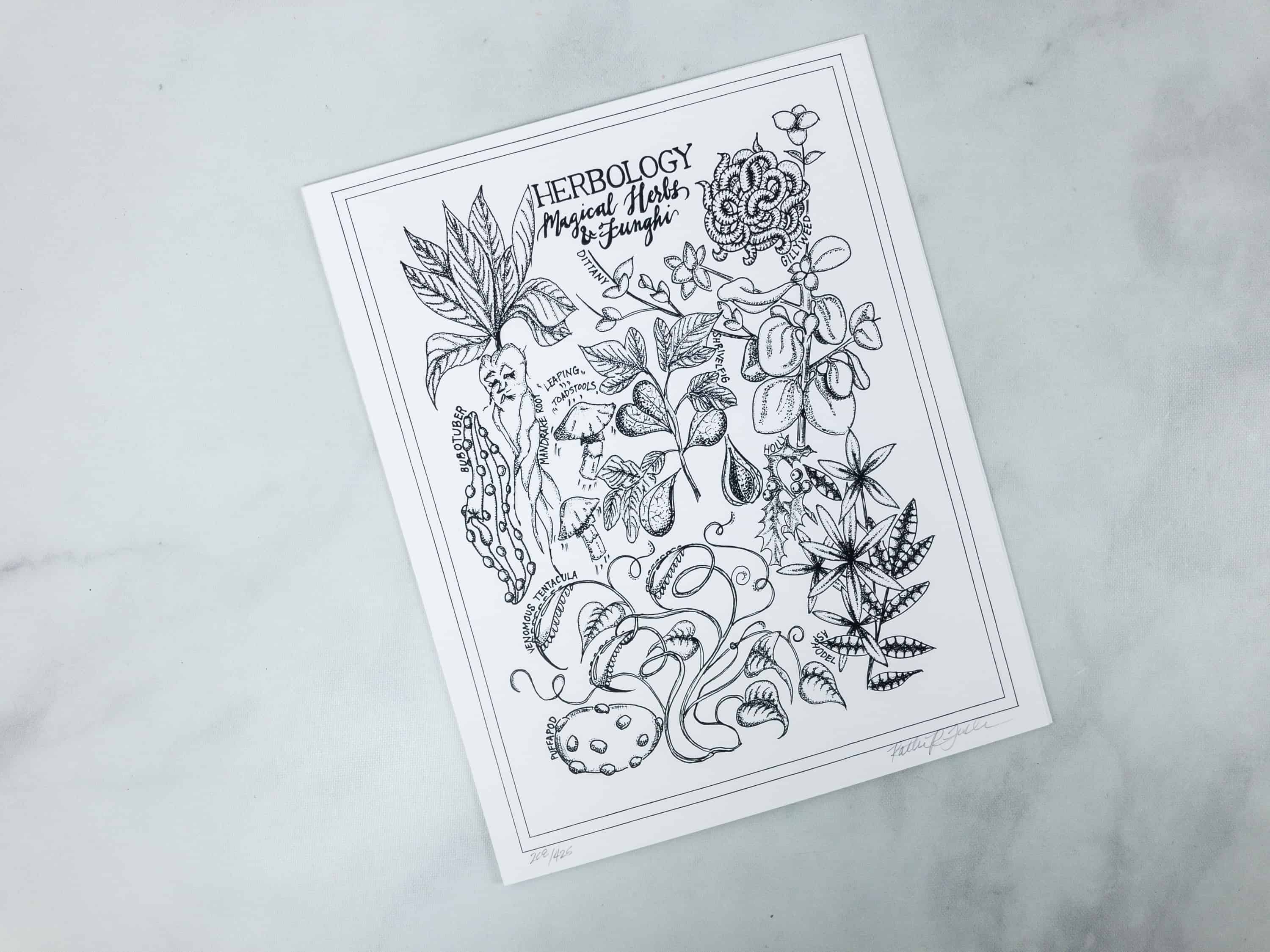 Herbology Plant Guide ($15) During Springtime, the plants are in bloom so it's the best time to know more about them. From this box, we got an illustrated guide to herbs and fungi of the Wizarding World!
The illustrations are gorgeously drawn! This made me excited to know more about the famous Mandrakes and other magical plants that the Hogwarts students encountered! This is a limited edition print.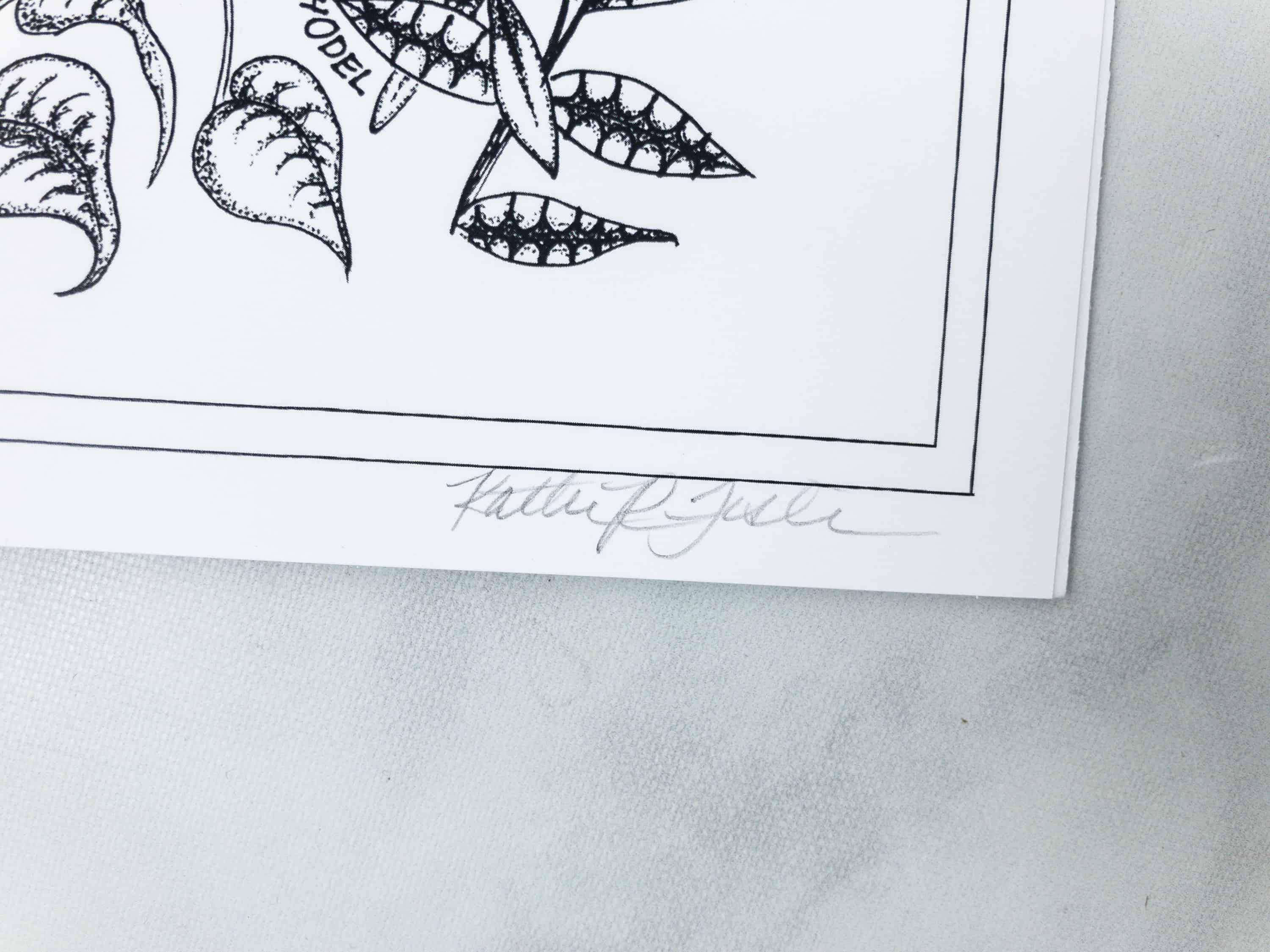 It is by Katherine of the Fifth House Co. from Etsy and signed by the artist. I don't know about you, but I had the urge to bust out some brush pens and color it in…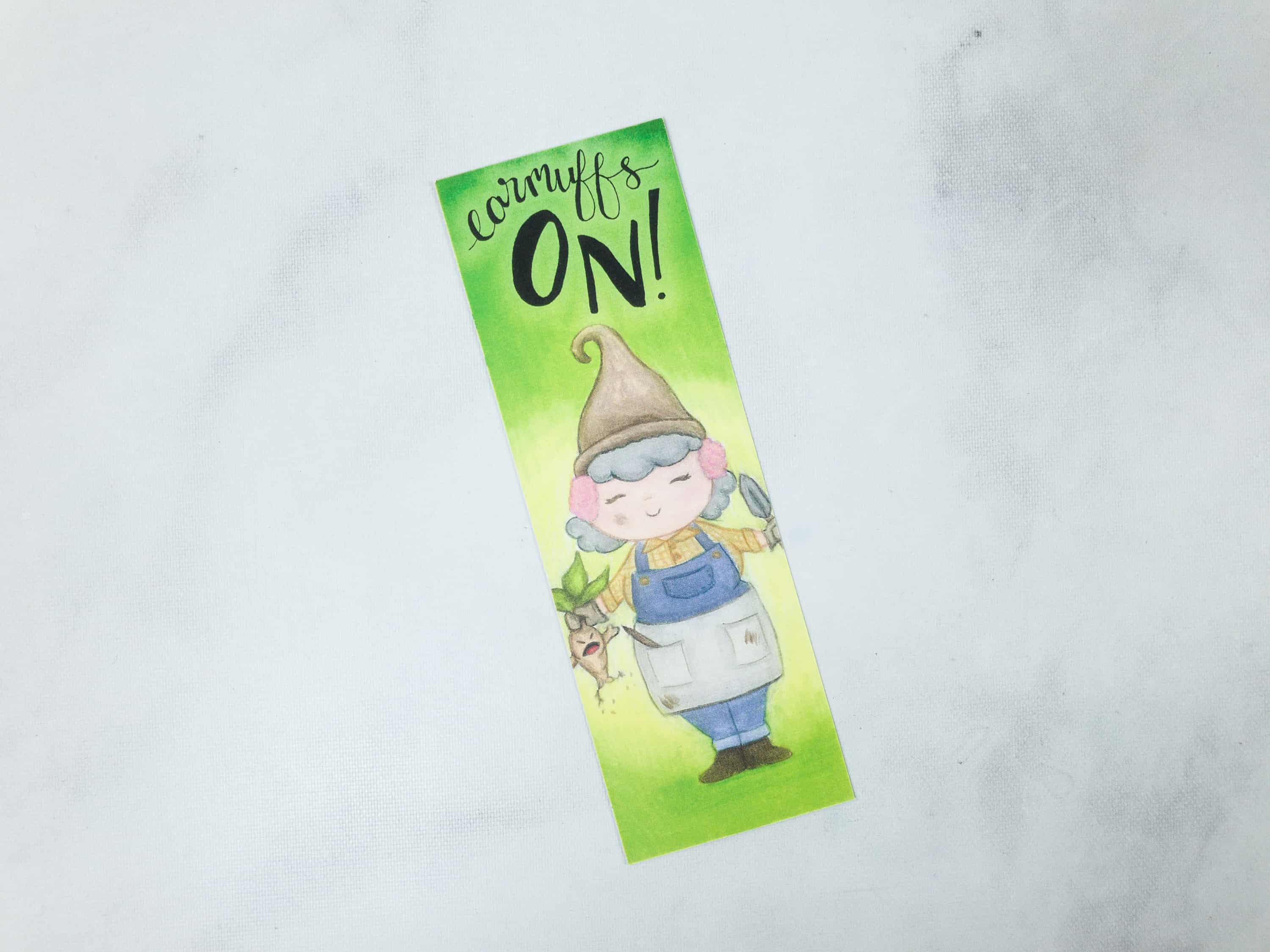 Herbology Class Hand-Drawn Bookmark ($2)  This side of the bookmark features Madam Professor Pomona Sprout, the head of the Hufflepuffs and the Herbology Department!
The other side of the bookmark features the Venomous Tentacula, a green, spiky, toothsome plant with mobile vines that looked like it's ready to grab its prey!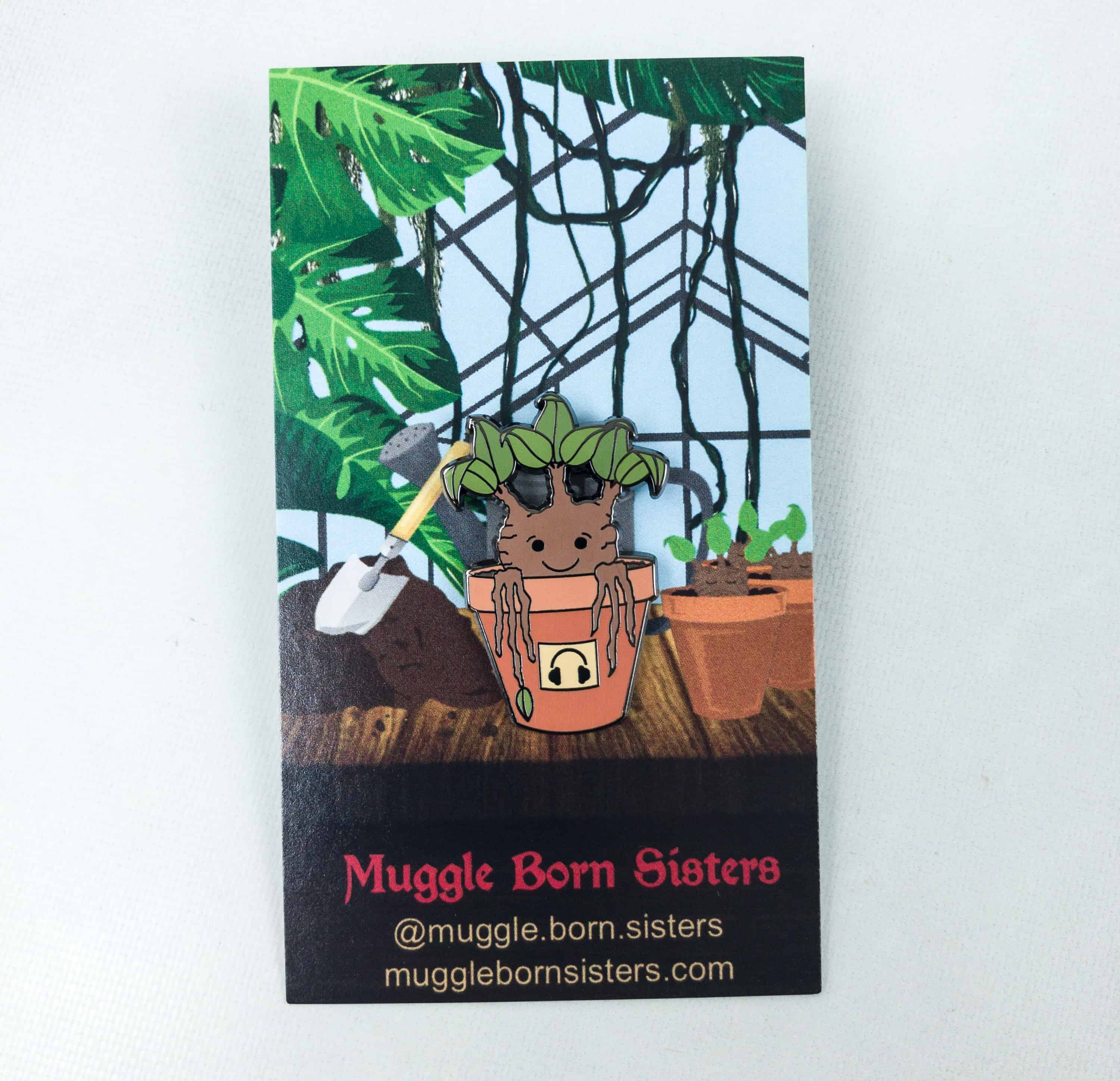 Potted Mandrake Enamel Pin ($10) When it comes to Herbology, of course, one scene from the movie that is too memorable was the students' encounter with the Mandrakes! This pin is designed by @muggle.born.sisters.
At the back of the pin's card, you can find a code for 10% off on your next order.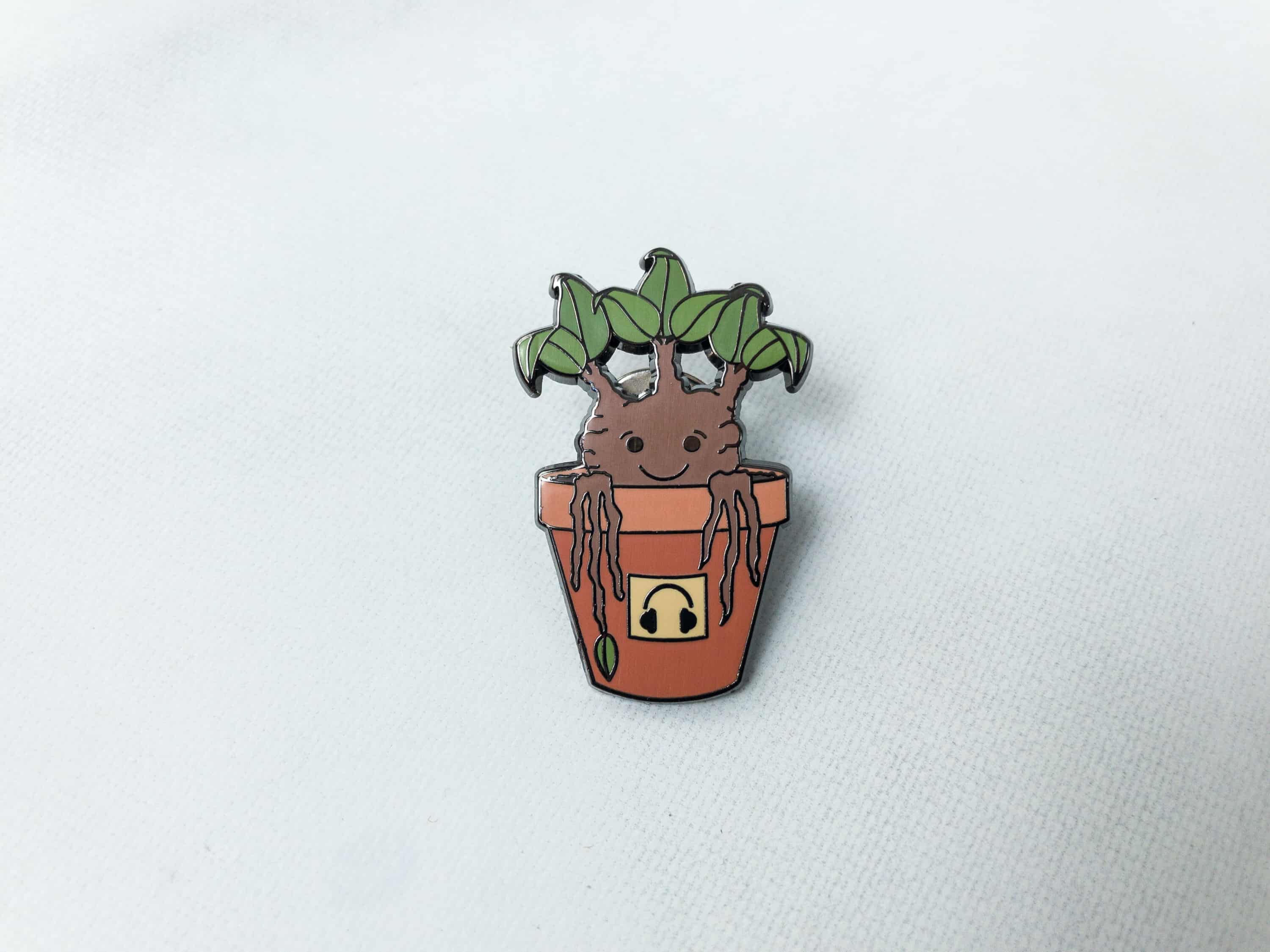 This cute pin features the Mandrake sneaking over its pot… That means, put on your ear protection!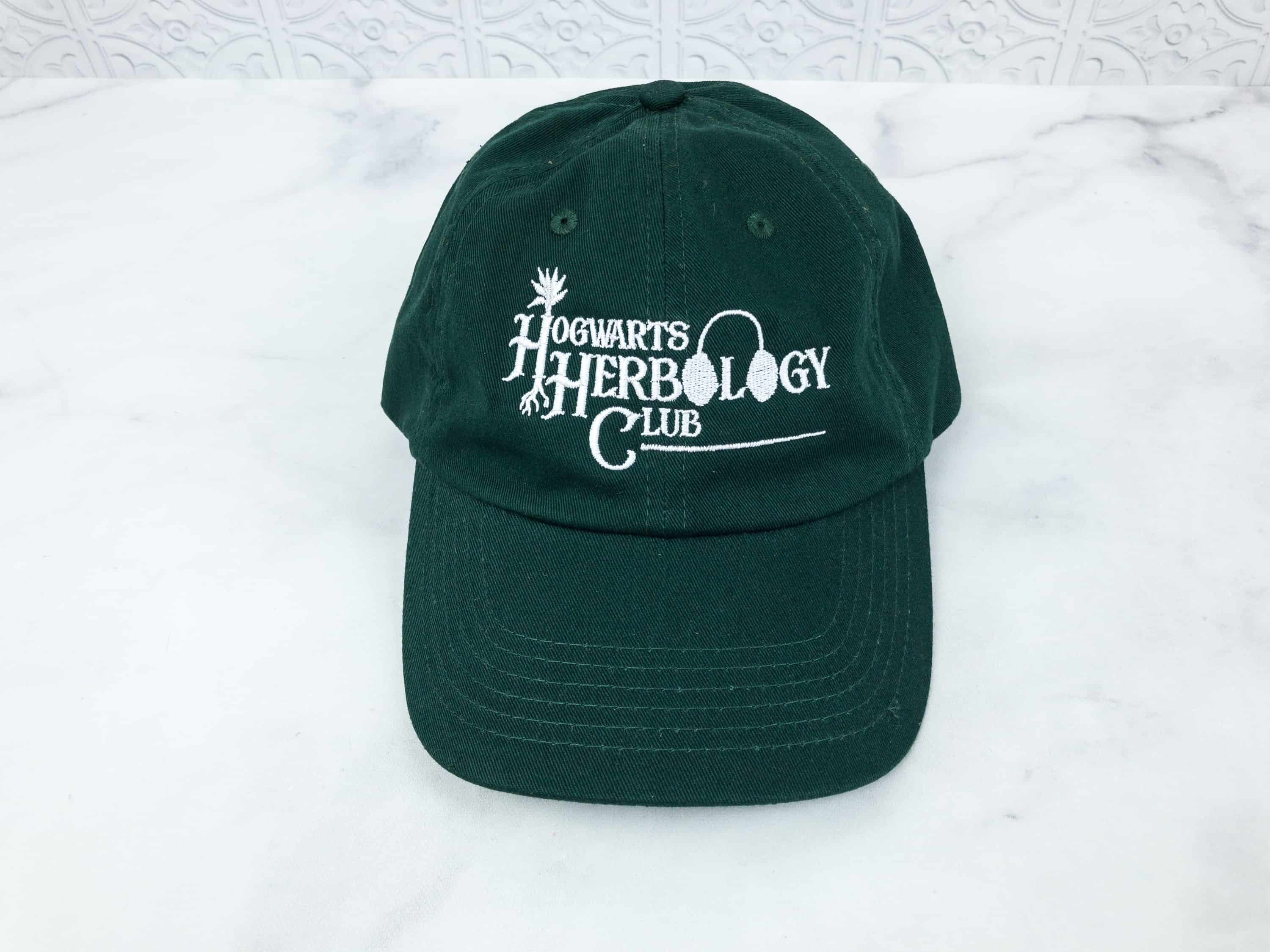 Herbology Club Adjustable Ball Cap ($18) While wearing your earmuffs, you can pair it with this cool adjustable ball cap! You can receive this cap depending on your preferred house color. Of course, I got it in green, which was extra fitting.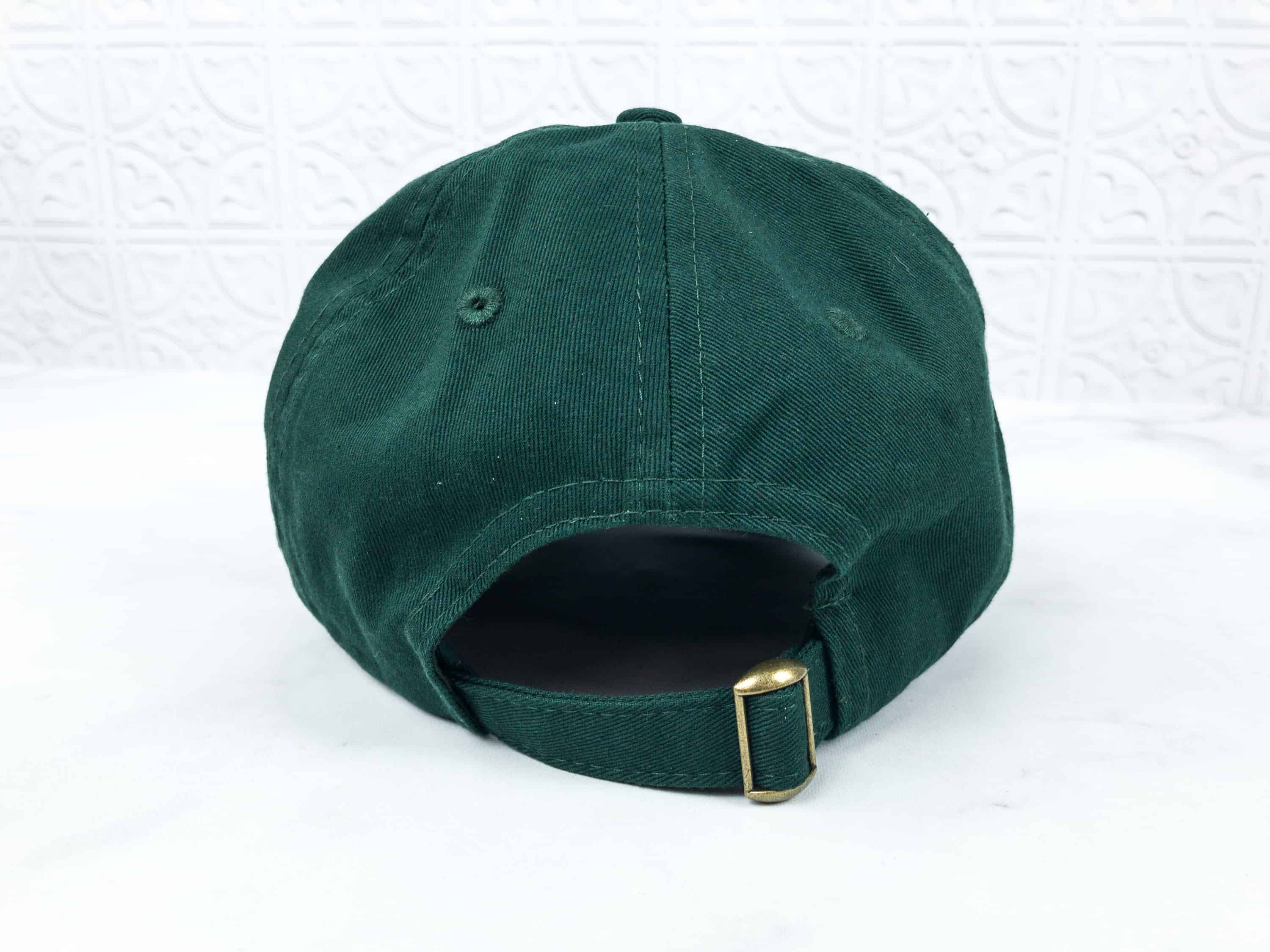 The cap has an adjustable strap at the back.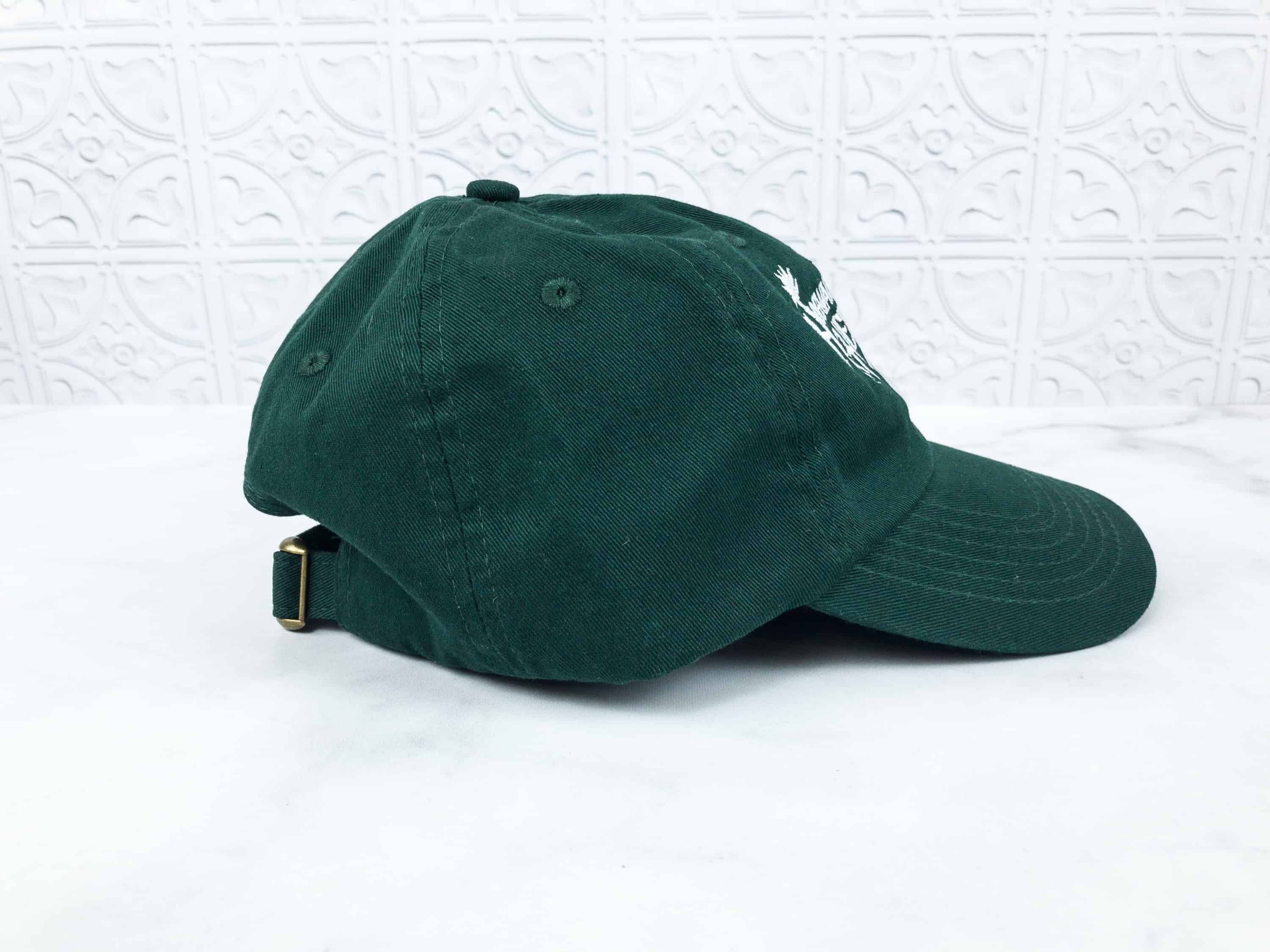 This is a collaboration with designer Wade Kelly of Work Wagon Designs.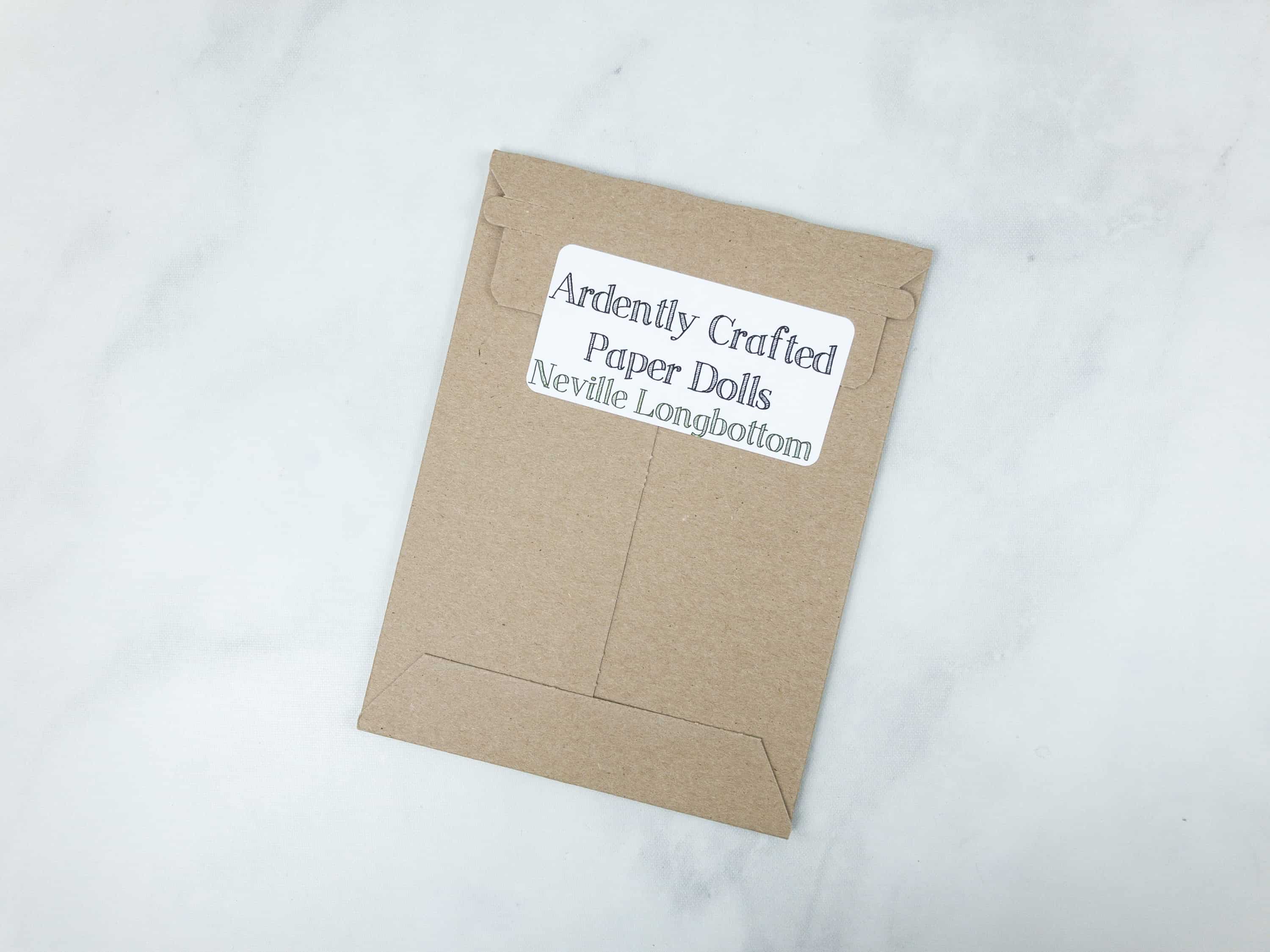 Neville Longbottom Articulated Paper Doll ($14) Designed by Kathleen Strawder of Ardently Crafted, this posable paper doll also comes with other known characters and accessories that are very much associated with our friend, Neville Longbottom!
Here's our Herbology specialist Neville with all the doll's inclusions!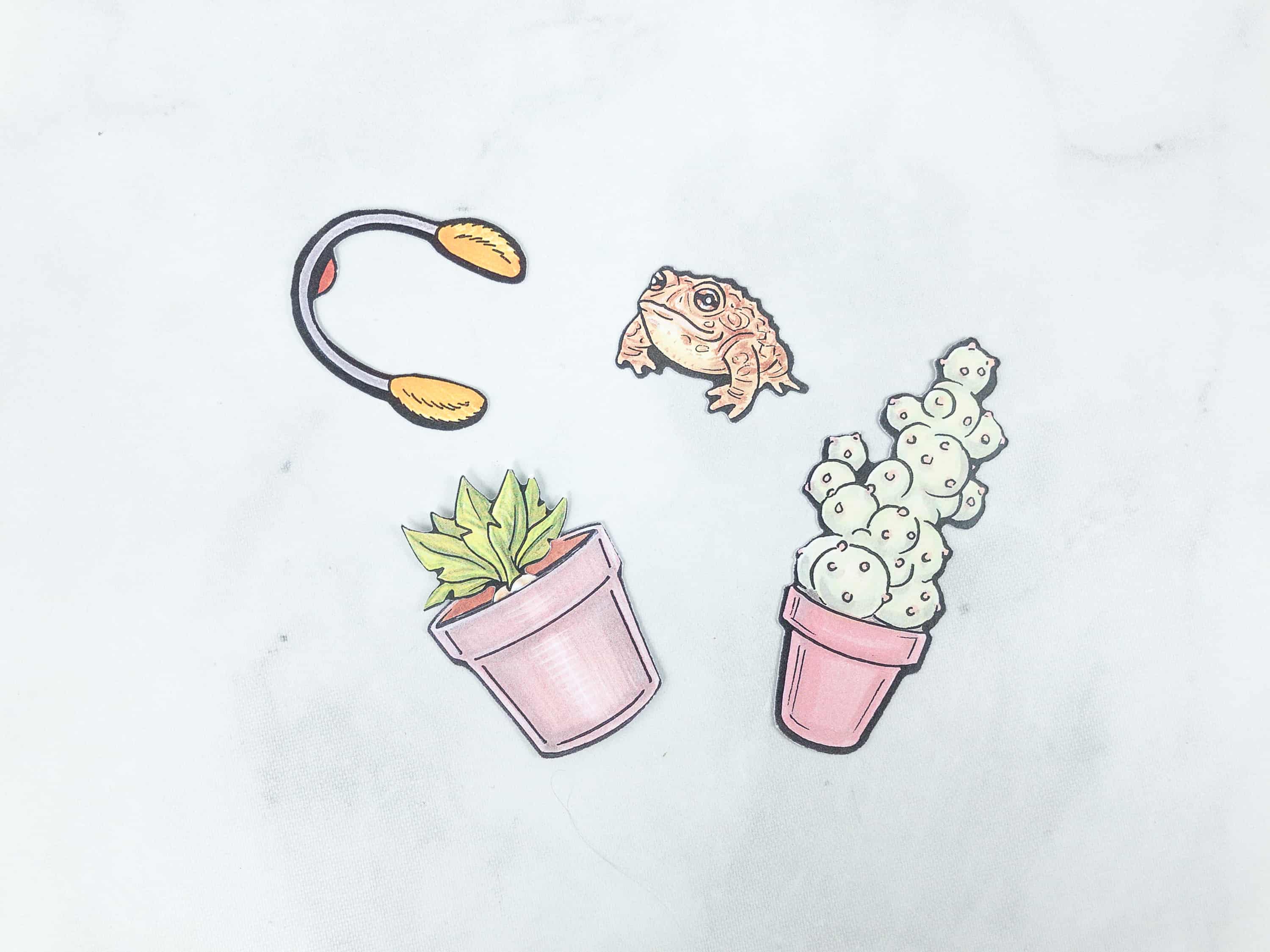 Aside from Neville, we also got Trevor the Toad, a potted Mimbulus Mimbletonia, a potted Mandrake, and a pair of protective earmuffs.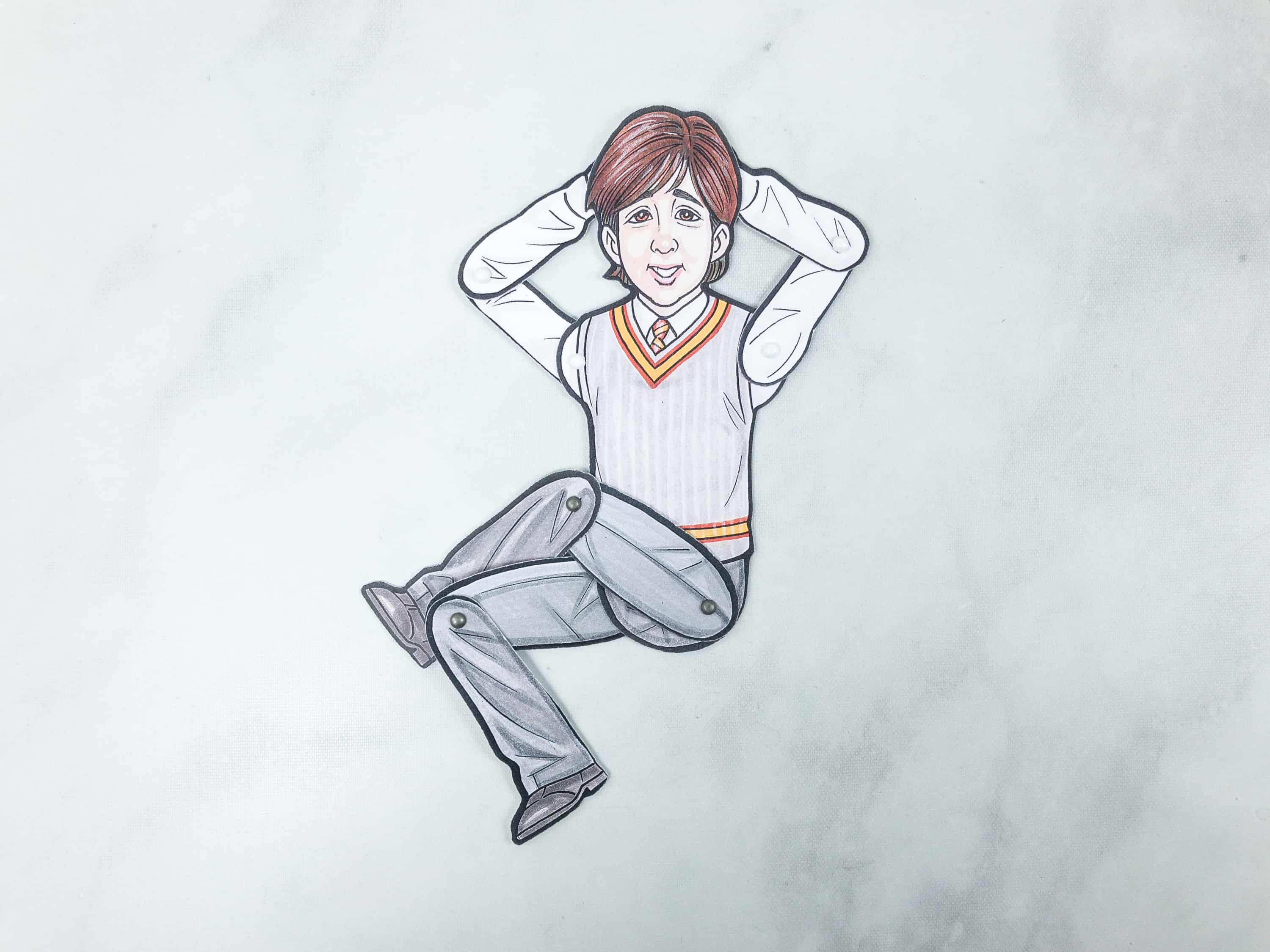 See how cool you can make Neville just by moving his joints? He looks relaxed on this one!
Making him stand makes him look like a cool kid, as opposed to how other students see him in the story. Almost hot Neville… (he got married last week!).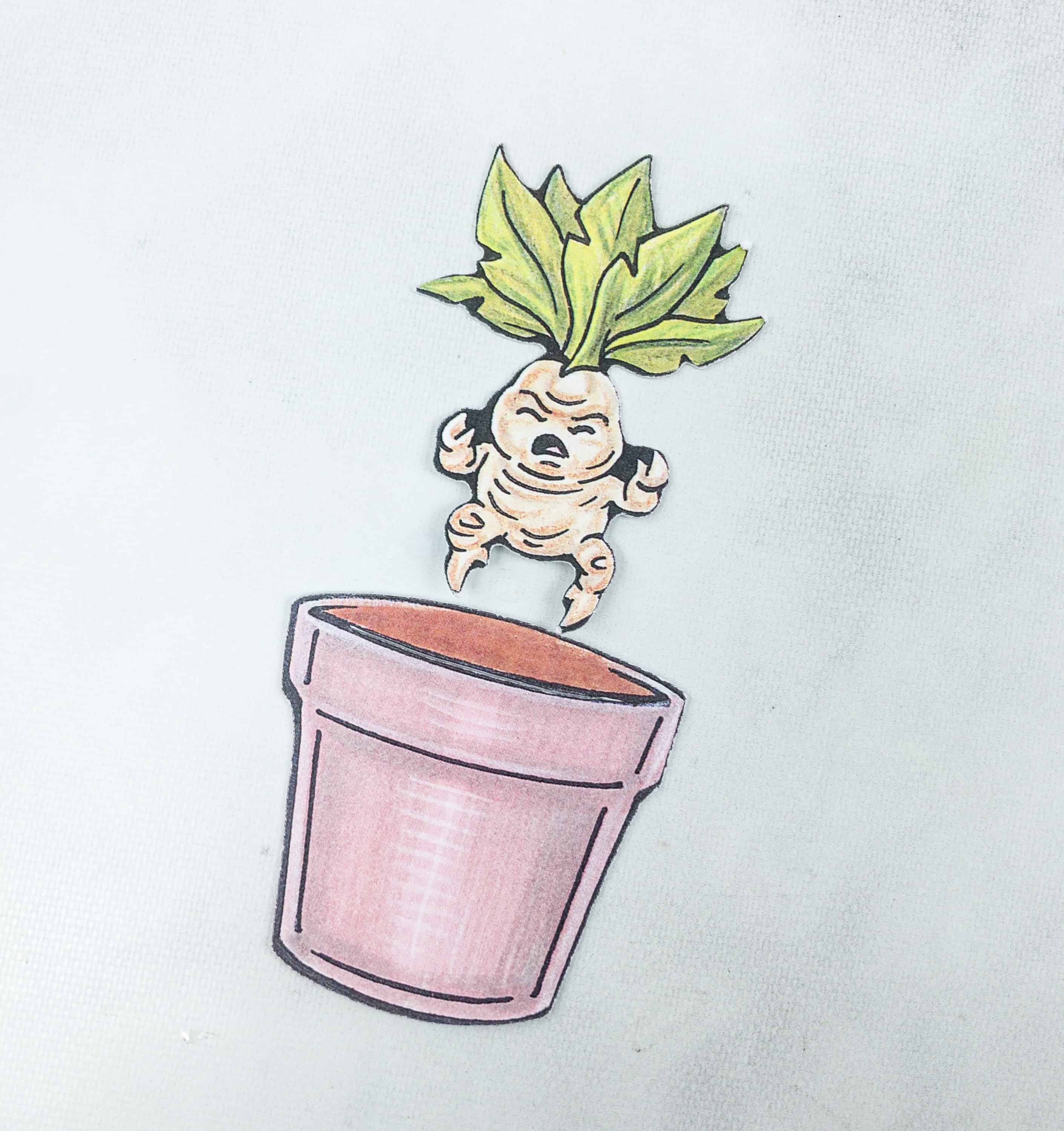 You can take the Mandrake out of its pot but… don't forget to put your Earmuffs first! The Mandrake's cry can be really fatal!
Accio! Box is definitely a Potterhead's must-have box if you're looking for indie design! This month's box is full of fantastic art by different artists, as well as by Potterheads themselves too. My favorite is definitely the green cap, as summertime is coming and a good visored cap is helpful against the harmful rays of the sun. The herbology guide, the bookmark, and the paper doll just prove how artistic most fans and followers of this fandom are! I actually think that summoning this box every month is great as I get items that are magical, high-quality, and really remind me of the fantastic Wizarding World.
Are you getting the Accio box too?