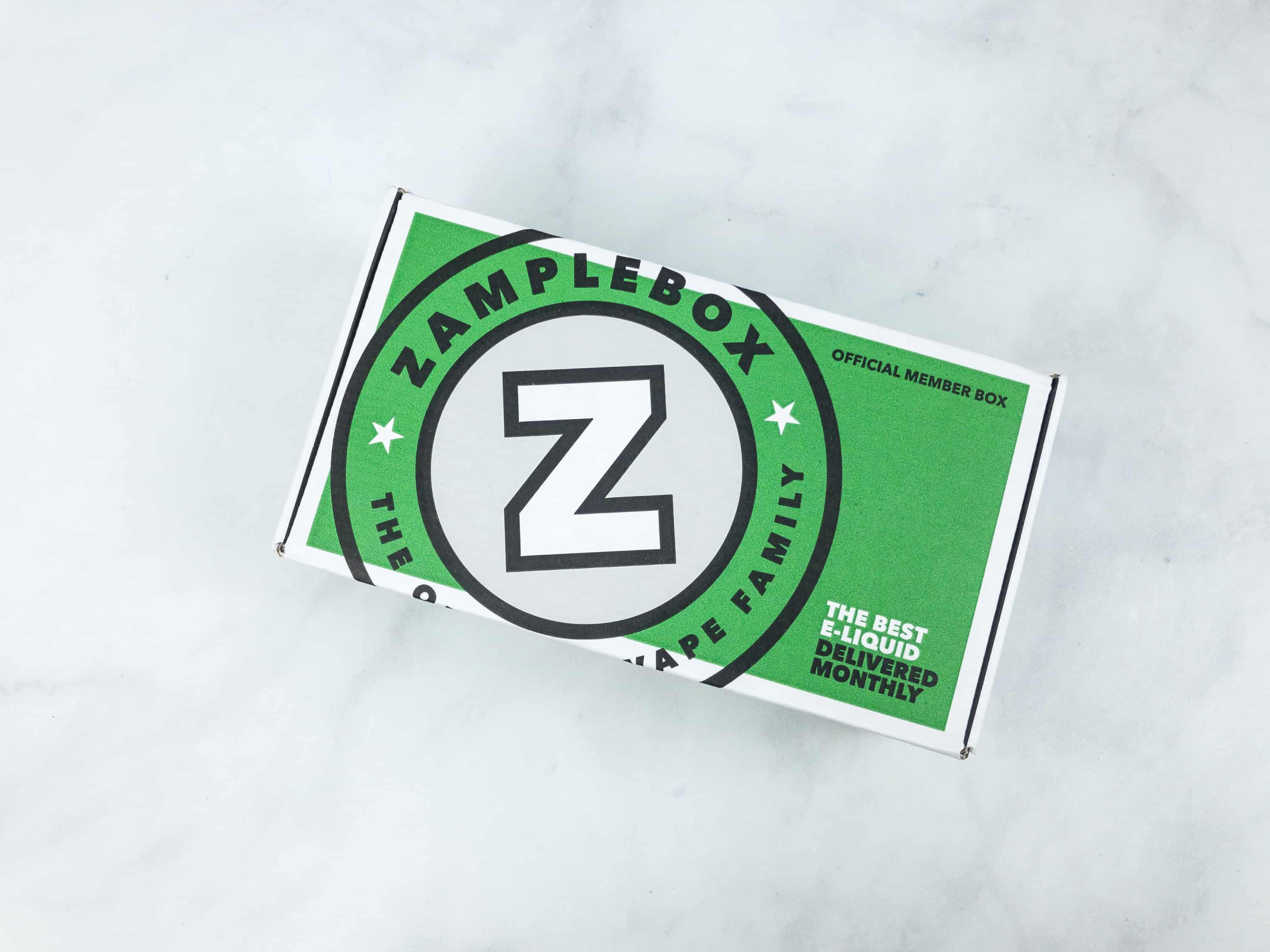 ZampleBox is a monthly e-juice/vaping subscription box. Every month you'll receive 3 ($23.99), 6 ($33.99), or 11 ($53.99) premium, American-made e-liquid bottles. Zamplebox has a ton of juice preference features that allow them to deliver a box that is customized to your taste preferences.
This is a review of the 11 bottle $53.99 per month box.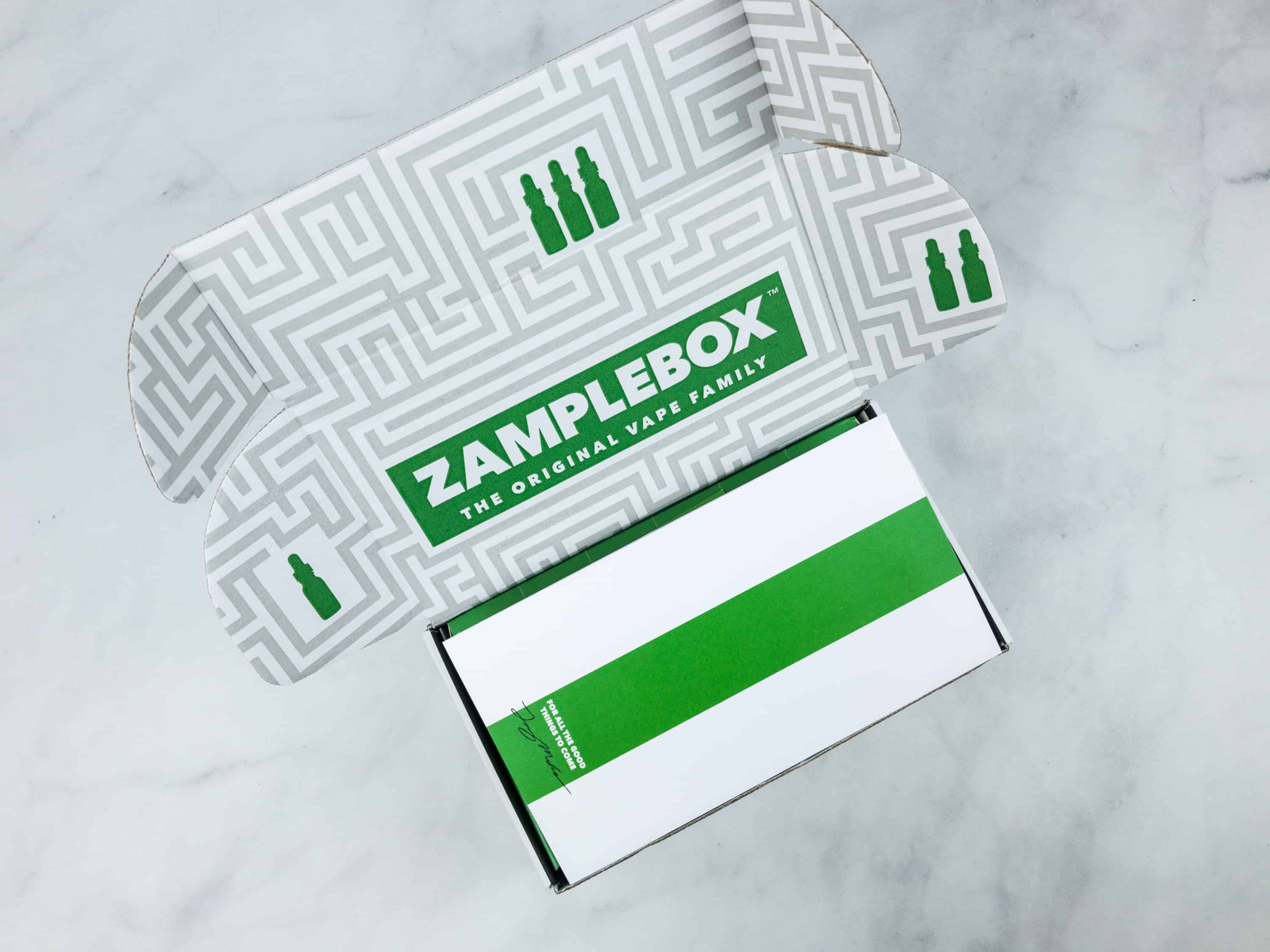 All ZampleBox Memberships now include ZB Wholesale ($9.99/month value) for FREE! You'll get access to special member-only vape deals as well as the wholesale shop.
DEAL: Get 10% off your first box with coupon code ZBTEN!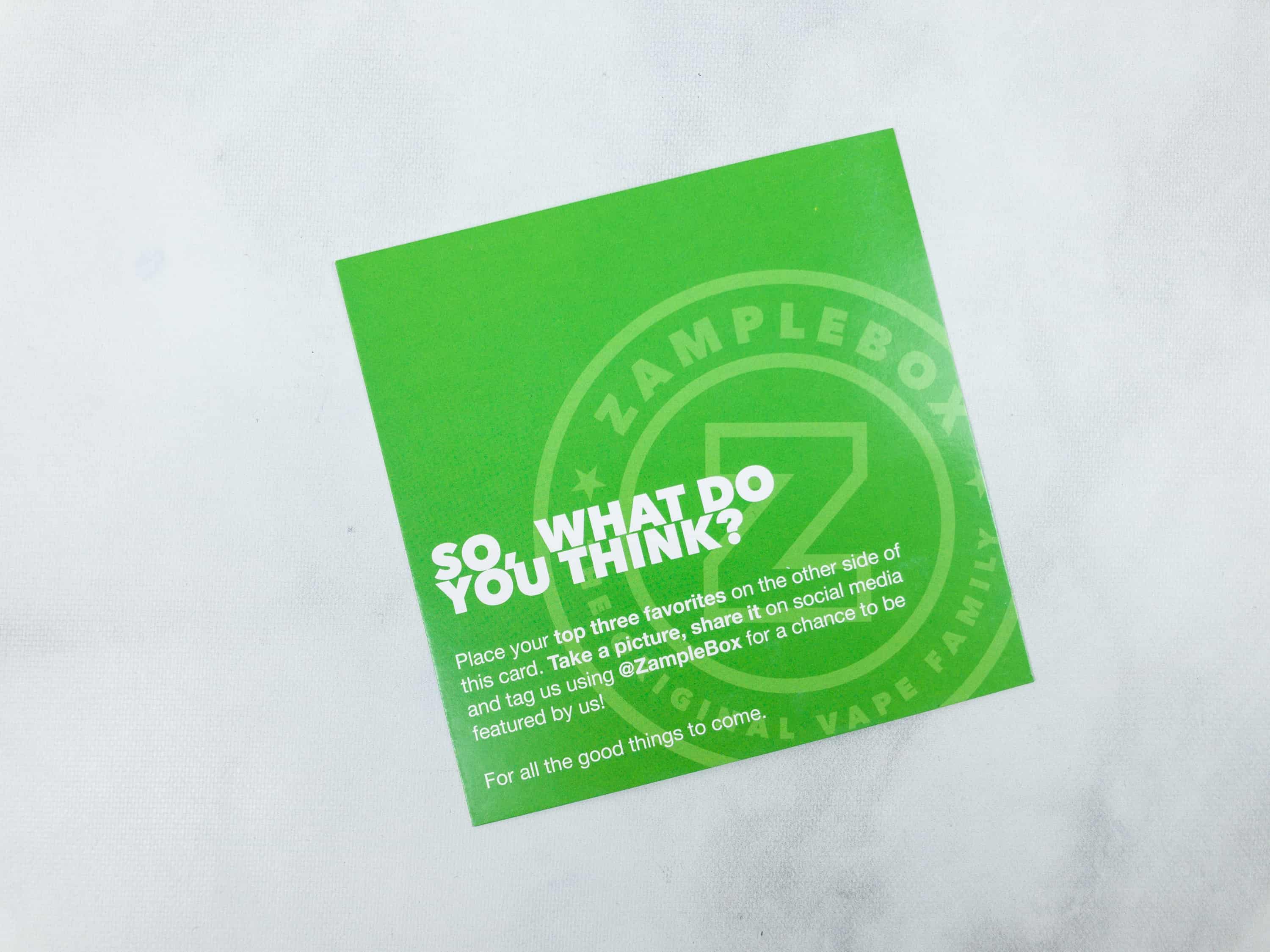 Share it on social media using @ZampleBox for a chance to be featured!
A rating card is included alongside the E-juices. Place your top 3 favorite juices, send it to Zample box, and have a chance to be featured!
Be prepared and switch your vape mode on!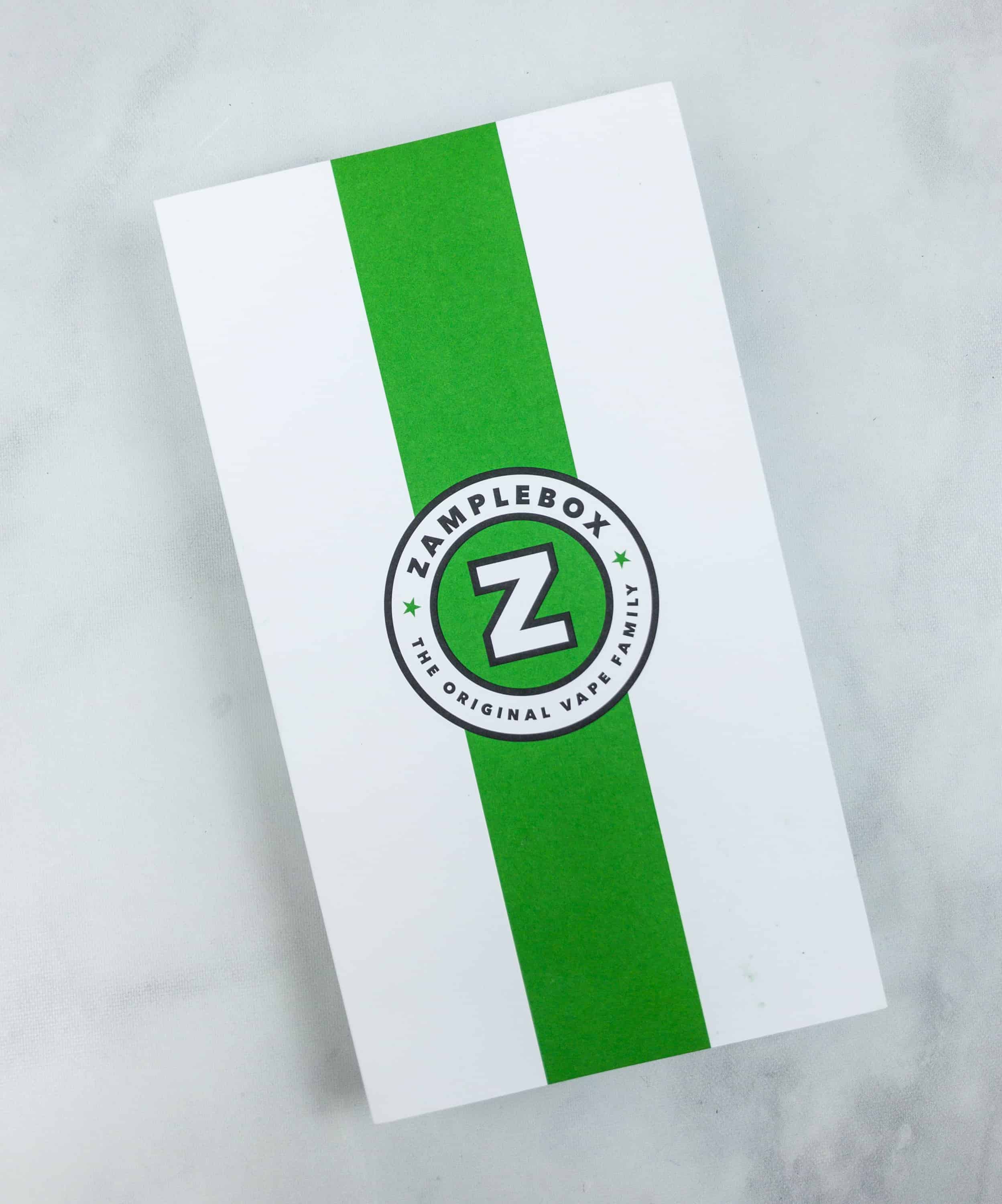 Another card with the logo of Zample Box is included…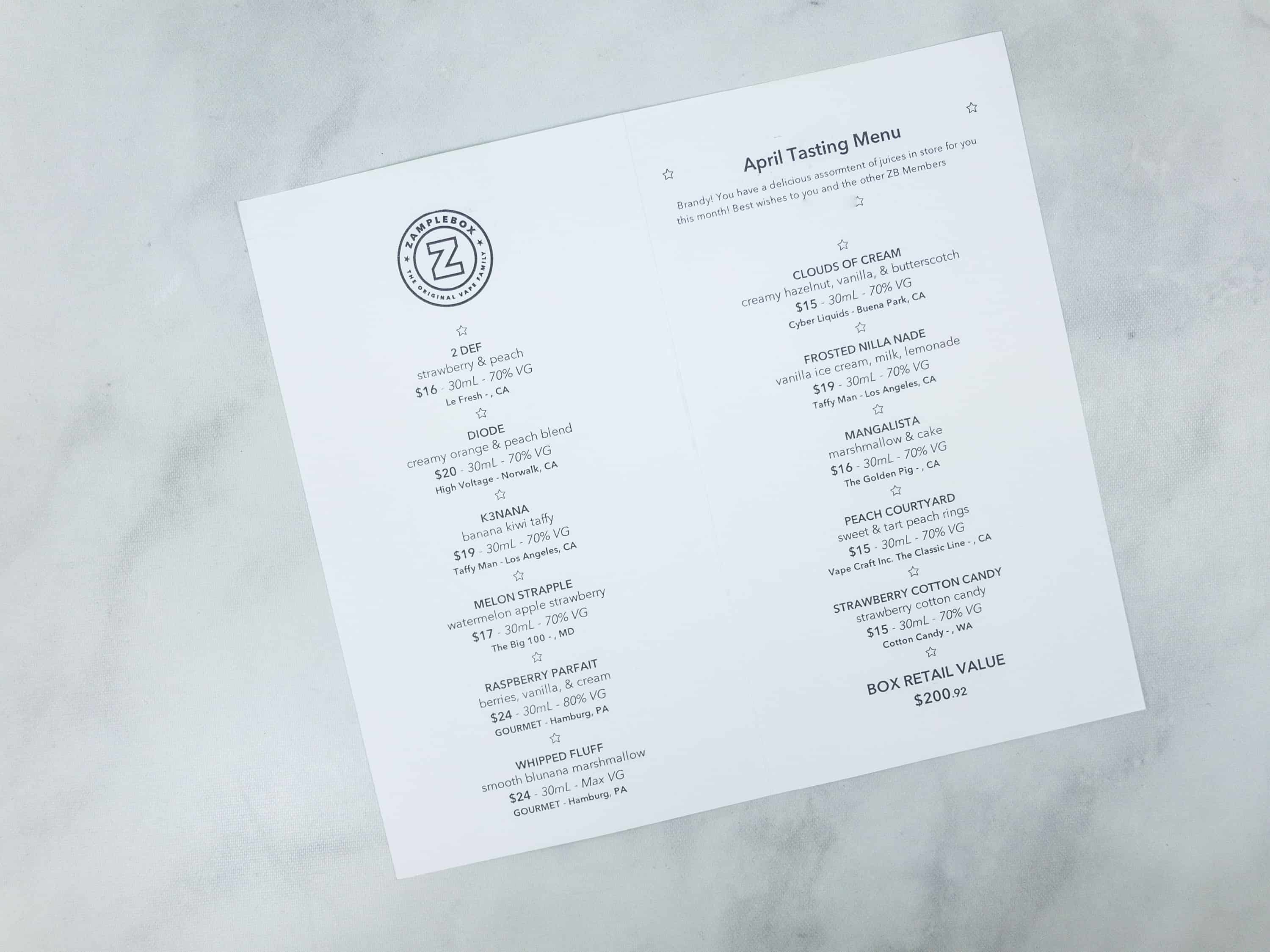 …and it contains a list of juices in your box for the month of April.
Each container has its own case inside the box, to make sure it will always stay in place.
Everything in the box!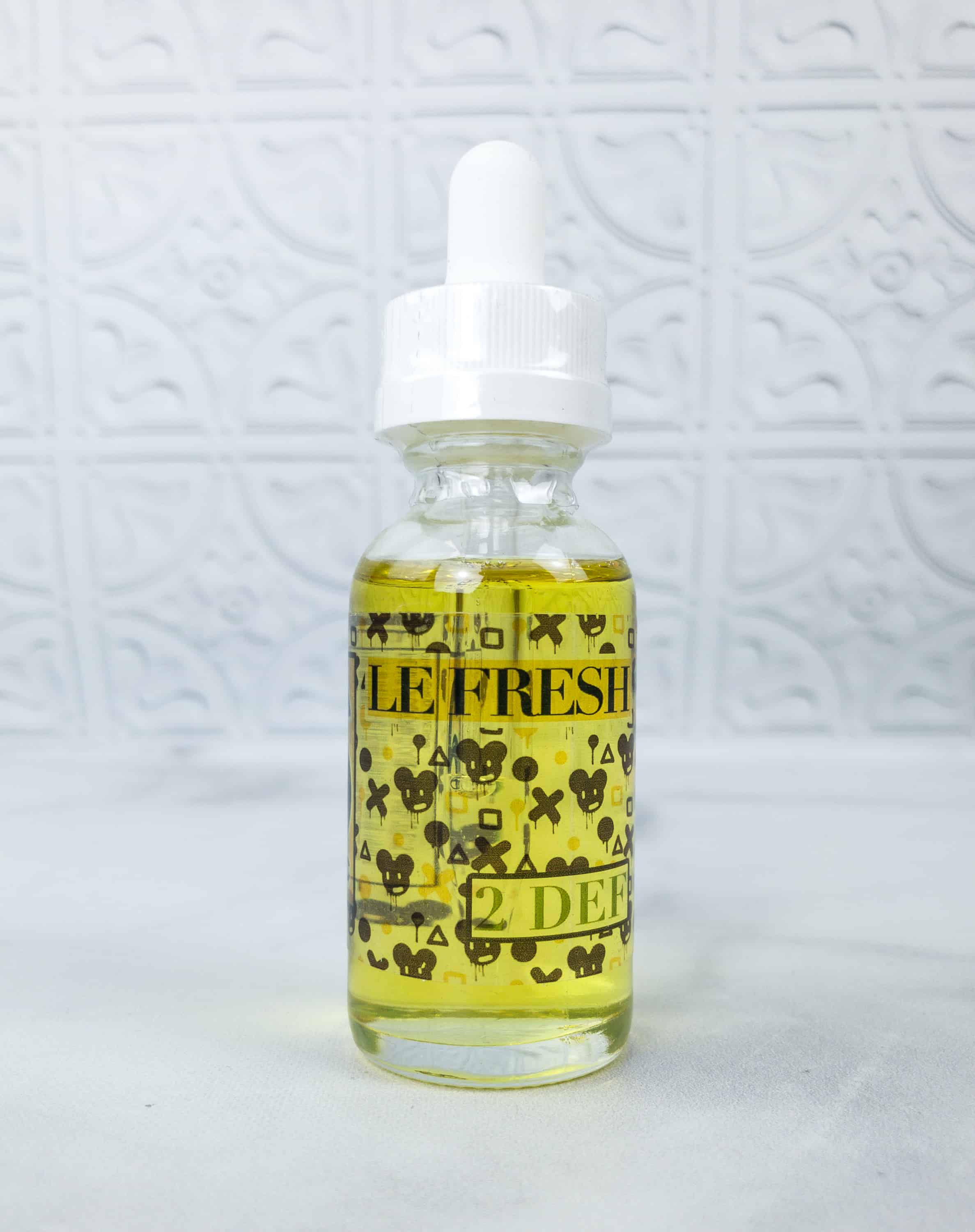 Le Fresh 2 Def Strawberry & Peach ($16) Flavor: strawberry, peach, berry, fruit
The strawberry and peach blended together nicely, but one doesn't overpower the other. It's smooth on inhale and exhale – sweet going in, fruity going out!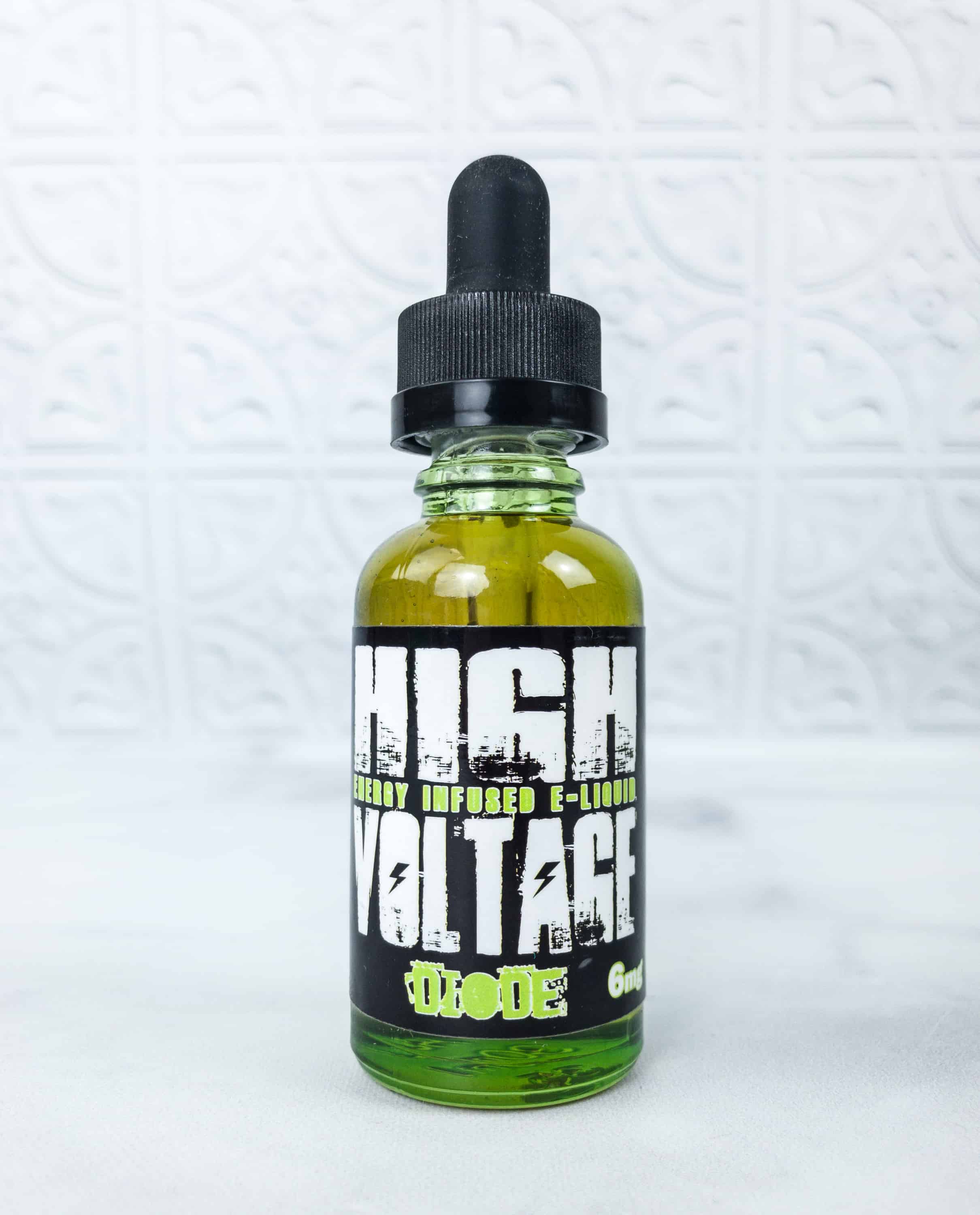 High Voltage Diode Creamy Orange & Peach Blend ($20) Flavor: cream, orange, peach, citrus, fruit
Fruity cravings, satisfied. The creaminess adds just a right amount of sweetness with slight throat hit!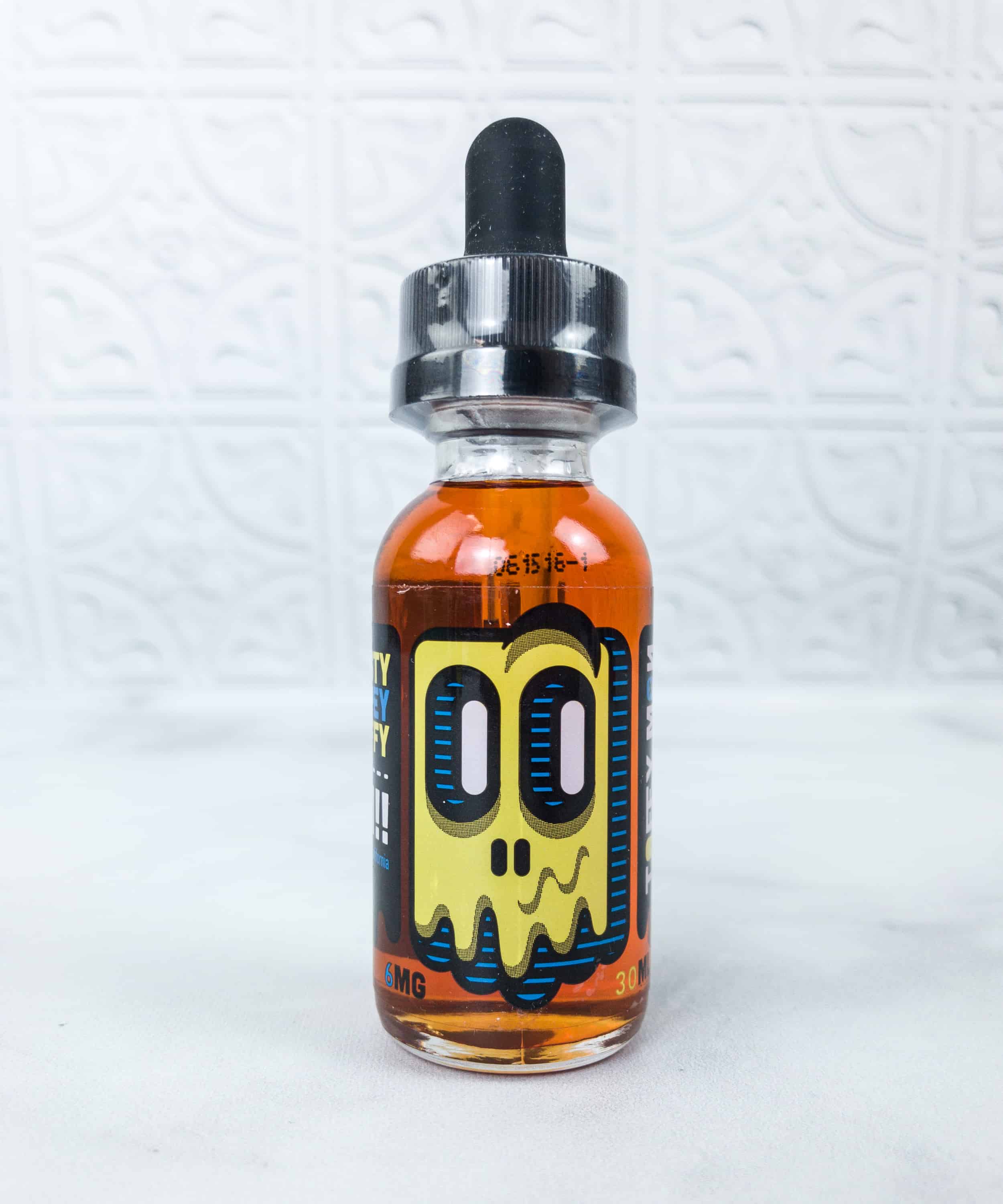 Taffy Man K3nana Banana Kiwi Taffy ($19) Flavor: fruit, banana, kiwi
This e-juice by Taffty Man has the authentic smell of kiwi with a taste of ripe banana. It is one of the sweetest e-juices inside the box!
The Big 100 Melon Strapple Watermelon Apple Strawberry ($17) Flavor: watermelon, apple, strawberry
Three flavors in one! The taste of watermelon, apple, and strawberry has a minimal to zero throat hit. It has a high cloud production too.
Gourmet Raspberry Parfait Berries, Vanilla & Cream ($24) Flavor: dessert, custard, raspberry, cream, yogurt, vanilla
It's a classic dessert e-juice, with the inhale dominated by vanilla. It has low throat hit but with high vapor production.
Gourmet Whipped Fluff Smooth Blunana Marshmallow ($24) Flavor: dessert, marshmallow, cream, banana, blueberry
This one provides a strong creamy banana flavor in every inhale and an enticing creamy burnt-like marshmallow on the exhale. The whipped fluff is great as an all day vape.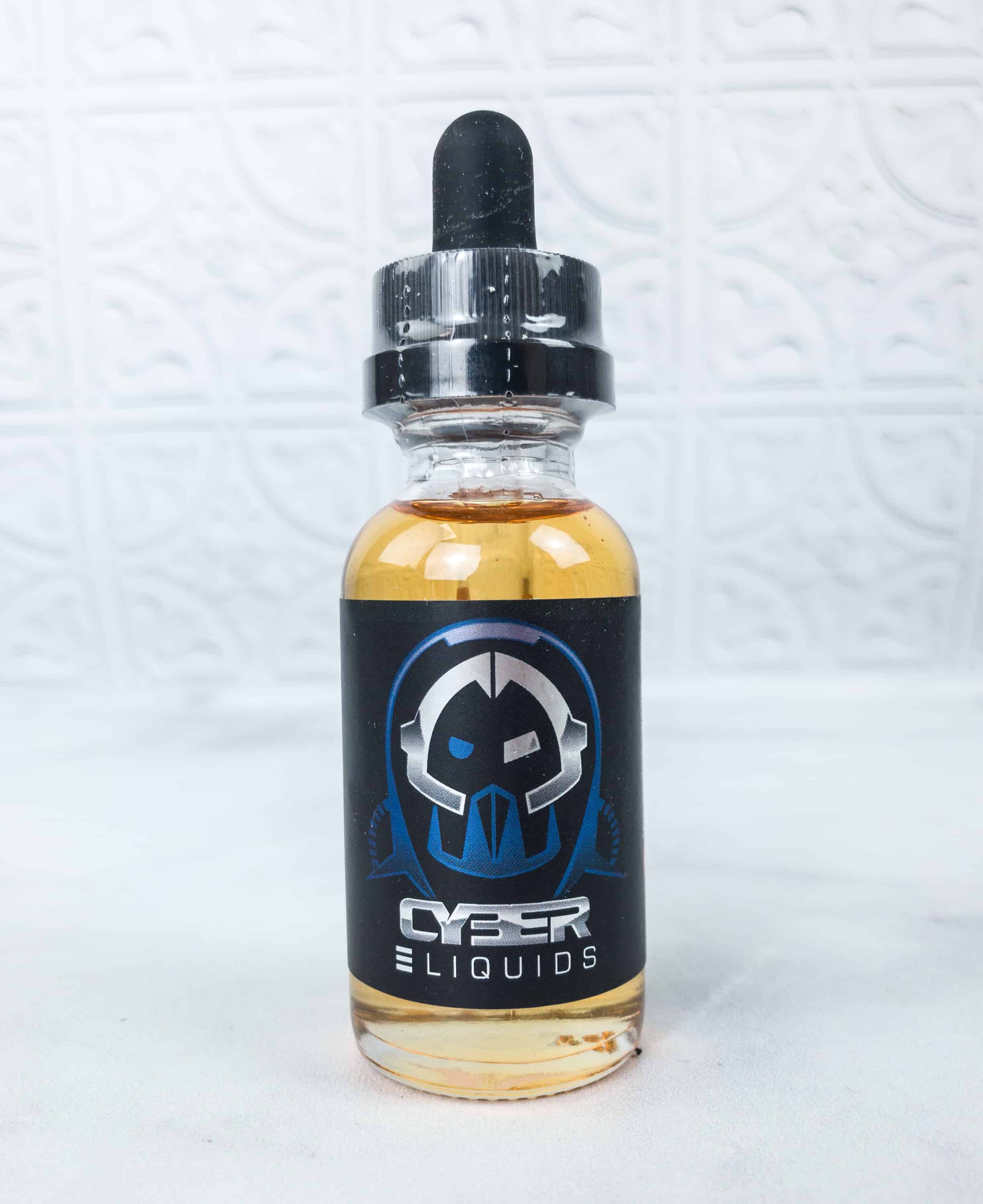 Cyber Liquids Clouds Of Cream Creamy Hazelnut, Vanilla & Butterscotch ($15) Flavor: dessert, cream, hazelnut, vanilla, butterscotch, nutty, custard
It's the perfect blend of throat hit, vapor cloud, and flavor. The hazelnut vanilla and butterscotch blend is rich and creamy, leaving you wanting for more.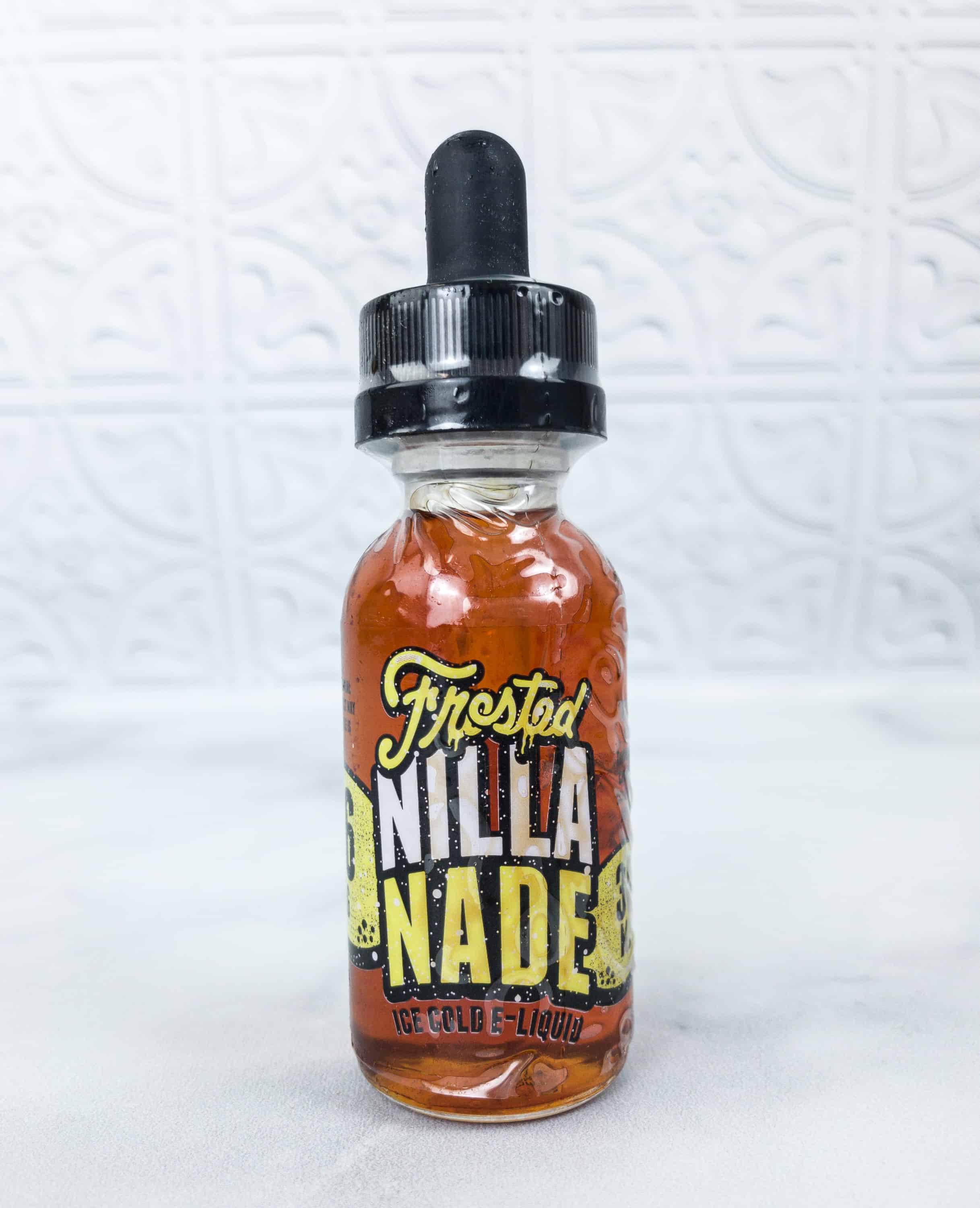 Taffy Man Frosted Nilla Nade Vanilla Ice Cream, Milk, Lemonade ($19) Flavor: cream, vanilla, ice cream, lemonade, milk
With a heaping scoop of vanilla ice cream, a splash of fresh milk and a zesty flavor, this e-juice easily slides down the throat and leaves a satisfying feeling.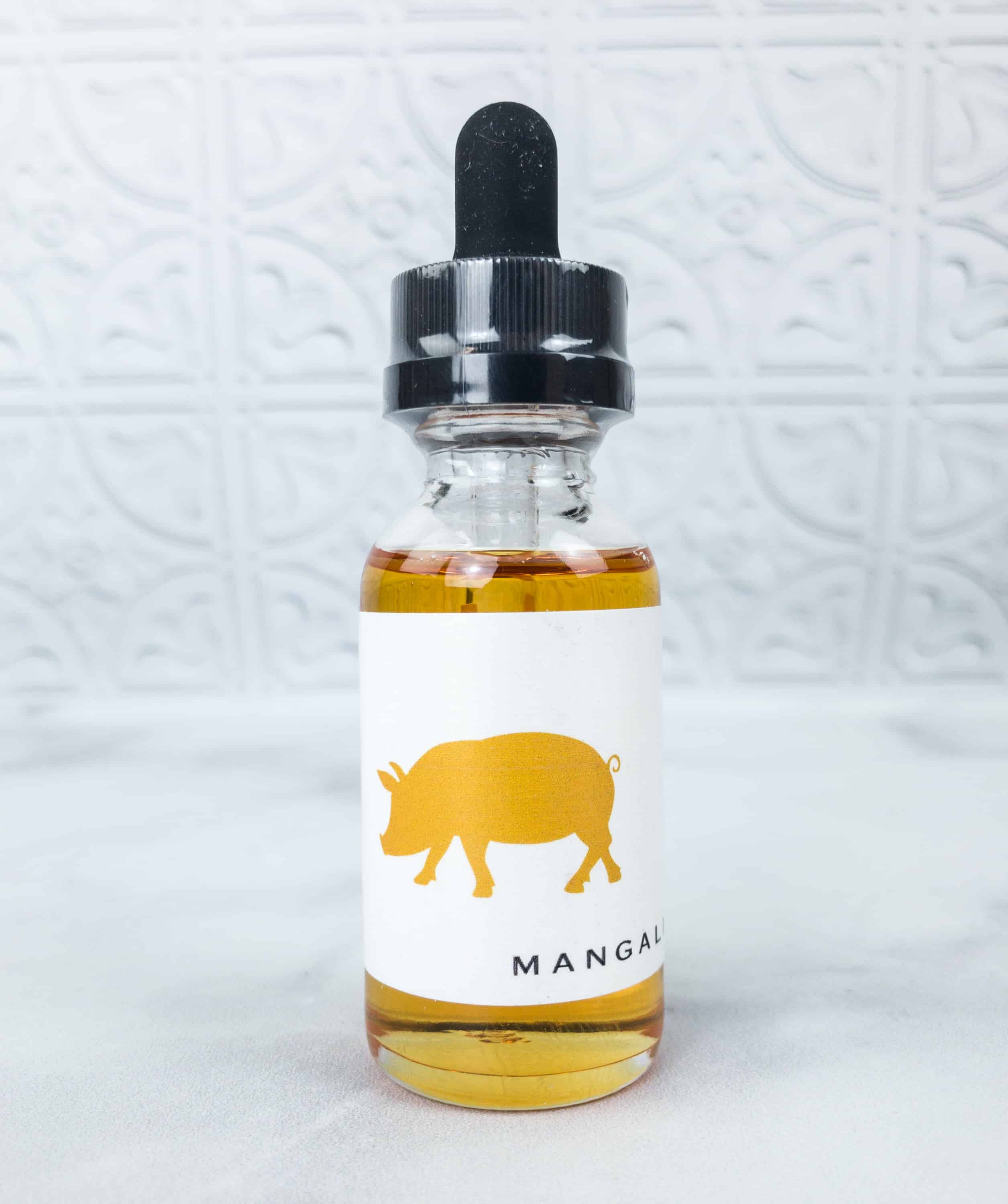 The Golden Pig Mangalista ($16) Flavor: marshmallow, vanilla, cake, dessert
The juice is like a rich velvety cake, layered with a rich madagascar vanilla and a marshmallow filling. It's the perfect dessert vape with low to none throat hit and high vapor production.
We still don't understand the Pig, but that's alright!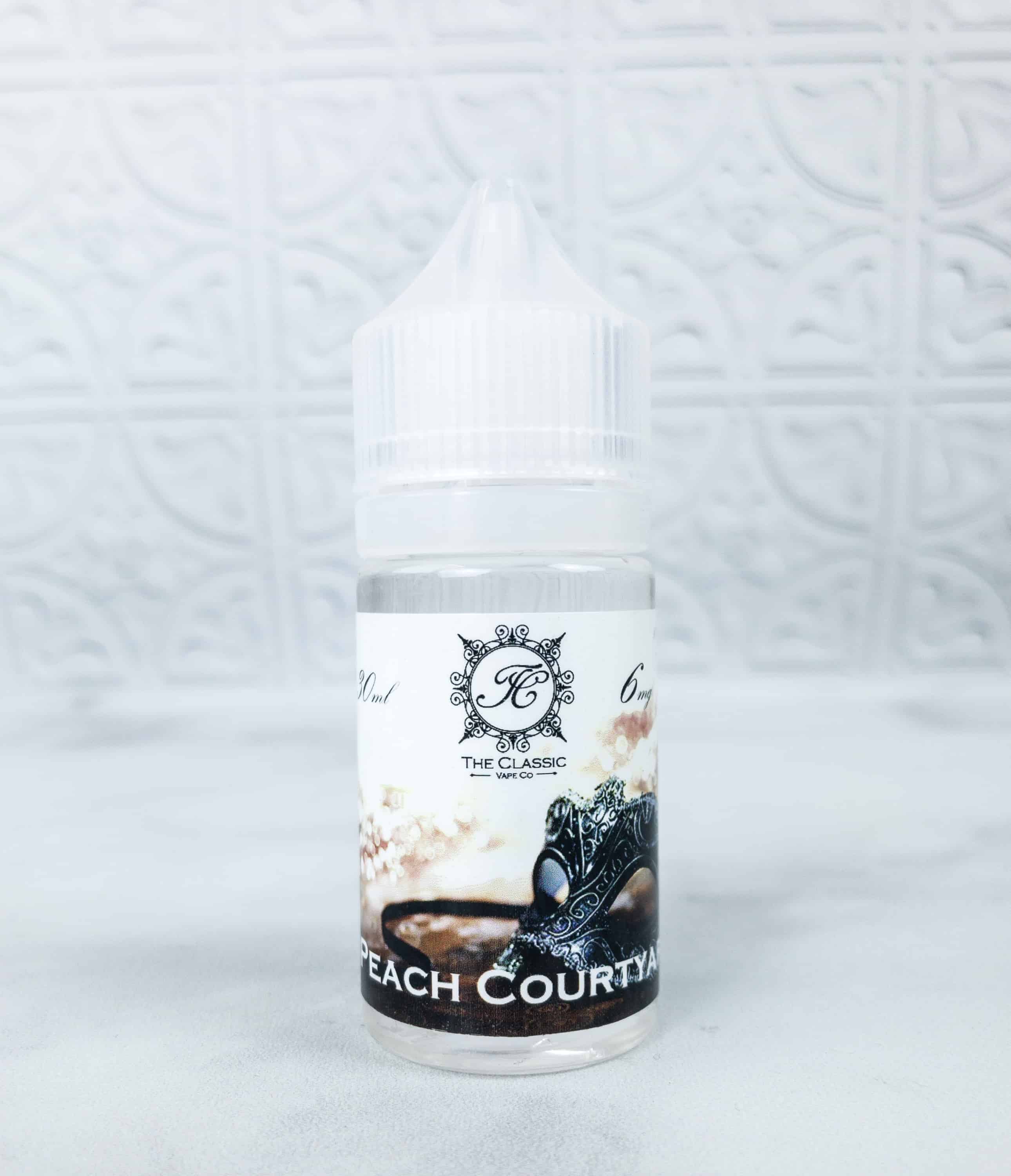 Vape Craft Inc. The Classic Line Peach Courtyard ($15) Flavor: peach, tart, tangy
The sweet sugary taste of this e-juice is just so uplifting. It will surely keep your senses high throughout the day.
Cotton Candy Strawberry Cotton Candy Strawberry Cotton Candy ($15) Flavor: dessert, strawberry, cotton candy, candy
Strawberry and cotton candy sounds enticing. It's sweet and sour, with a high vapor production. You'll probably love it if you're into sweet e-juices.
Zample Box is an excellent way of testing new vape flavors, which is useful especially for vaping newbies and great fun for veteran vapers. They present different brands of juices so there's a good variety, including award-winning ones. The boxes are also customized depending on your taste preferences, so you're less likely to receive a flavor you won't like. Also, it's a lot cheaper compared to buying e-juices separately from different sellers!
Are you getting this month's Zamplebox?