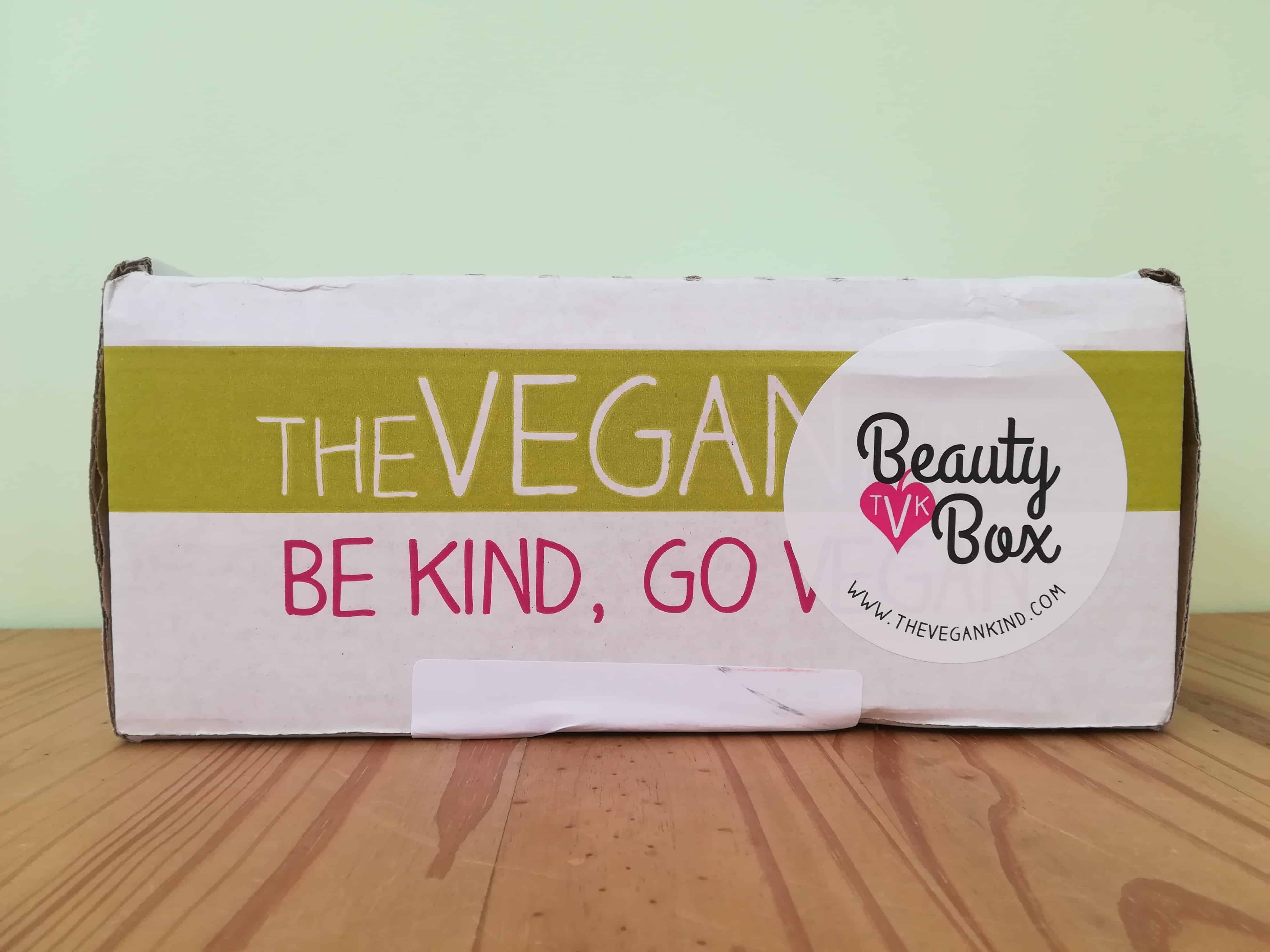 The Vegan Kind is the UK's most popular subscription boxes for vegans. The Beauty Box delivers a mix of vegan skincare, cosmetics and beauty products quarterly.
UPDATE: Starting this February, The Vegan Kind Beauty Box is shipping bimonthly. Read more about it here.
The products arrive in a sturdy little box packed with crinkled paper to keep everything safe from damage.
DEAL: Get £5 off your first box! Use coupon code VEGAN.
April's box includes five products.
The Inside Your Box sheet includes details about the box contents.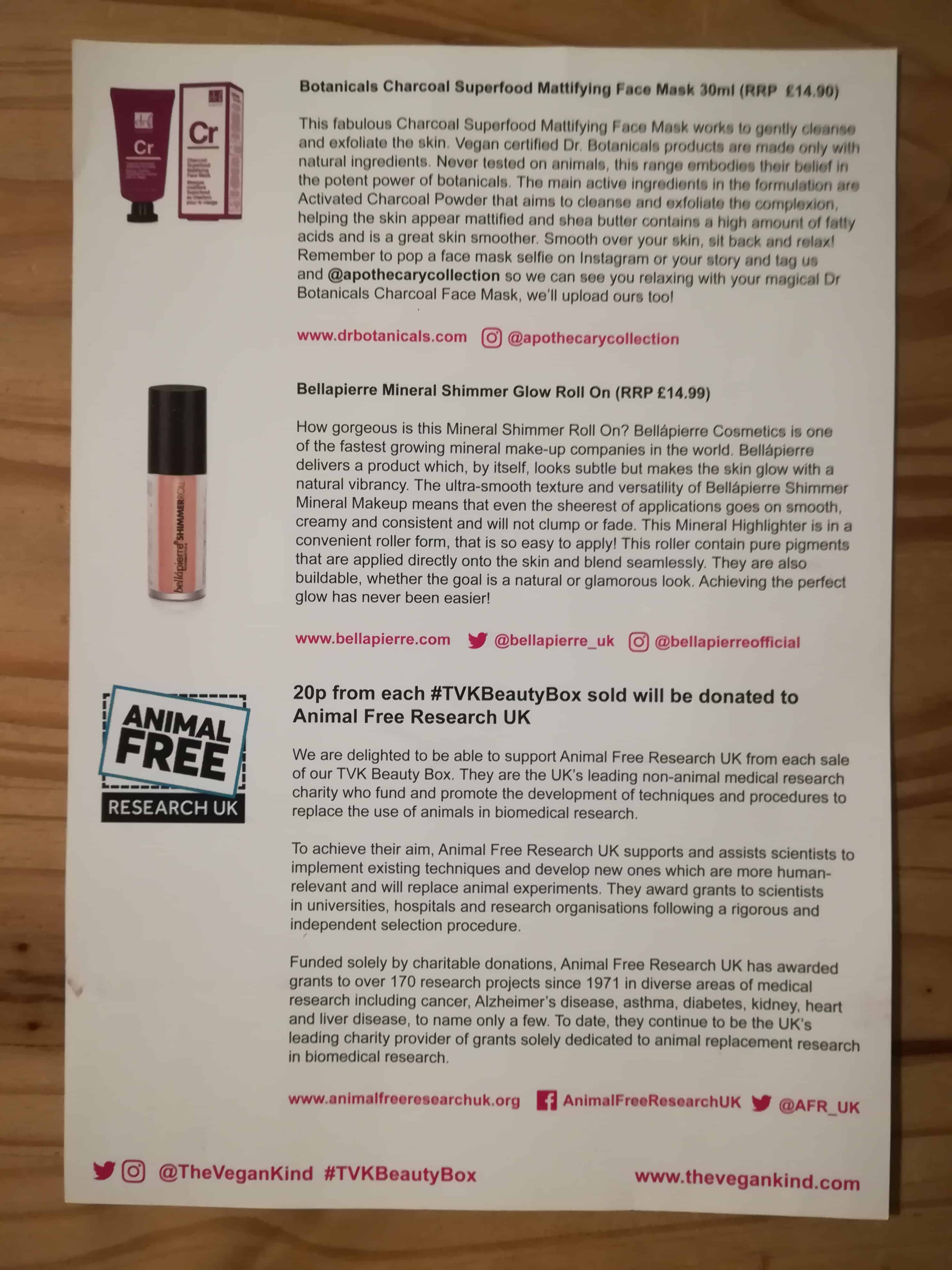 20p from the sale of each beauty box goes to Animal Free Research UK which supports the development of techniques and procedures to replace the use of animals in biomedical research – a worthy cause indeed!
bilou Gentle Cream Foam Cotton Candy (RRP £3.99) is a creamy foam body lotion with shea butter, almond oil and avocado oil. I've never tried foam lotion before, but as a fan of foam soaps, I knew I'd like this. At first, it feels a little bit odd rubbing foam all over your skin – like using shaving cream with no intention of washing it off – but the foam consistency makes the lotion easy to apply lightly and evenly. This also smells like a sweets shop! I can imagine some people might not like the intensely sugary smell it gives your skin, but I enjoyed the whimsy of it. The can is cute and classy too, made from 100% recycled material.
Medusa's Makeup Sugar Daddy Lipstick (RRP $12.00) is a cruelty-free and vegan blend of natural waxes, colour, and pigment.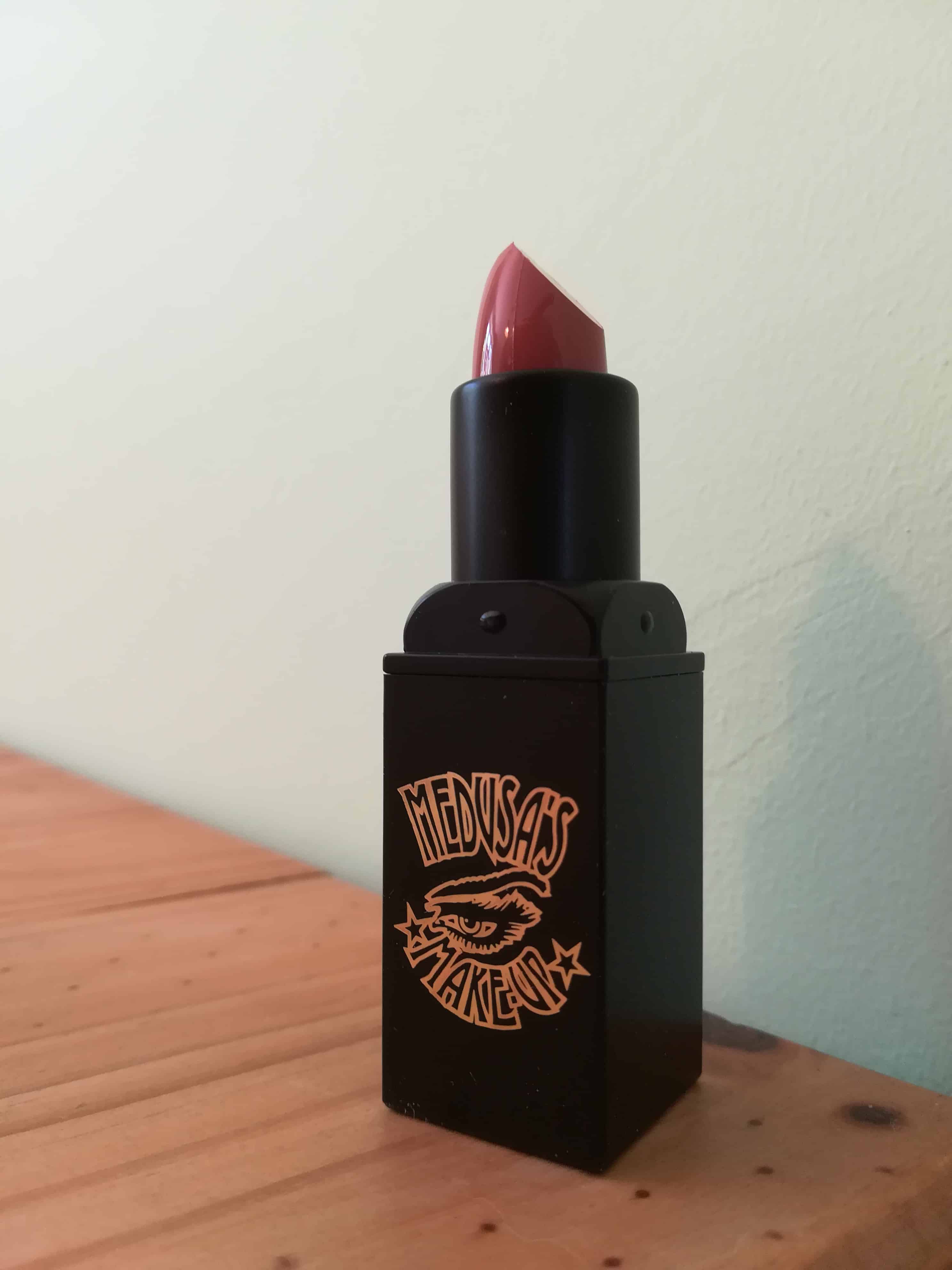 This is a great lipstick. It's creamy and rich without being sticky or cakey. The nude shade matches and enhances my natural lip colour perfectly.
Superdrug Official B. Pure Micellar Water 100ml (RRP £1.89) is a gentle formula designed for twice daily use to cleanse, tone and refresh skin. It can be difficult to judge how well a product like this works, and I didn't see a noticeable difference in my skin in a few days of testing. However, it was also very easy on my skin and didn't lead to any redness or blemishes, which is something I often suffer when trying a new toner. At such a reasonable price, this is worth a try particularly if you have sensitive skin.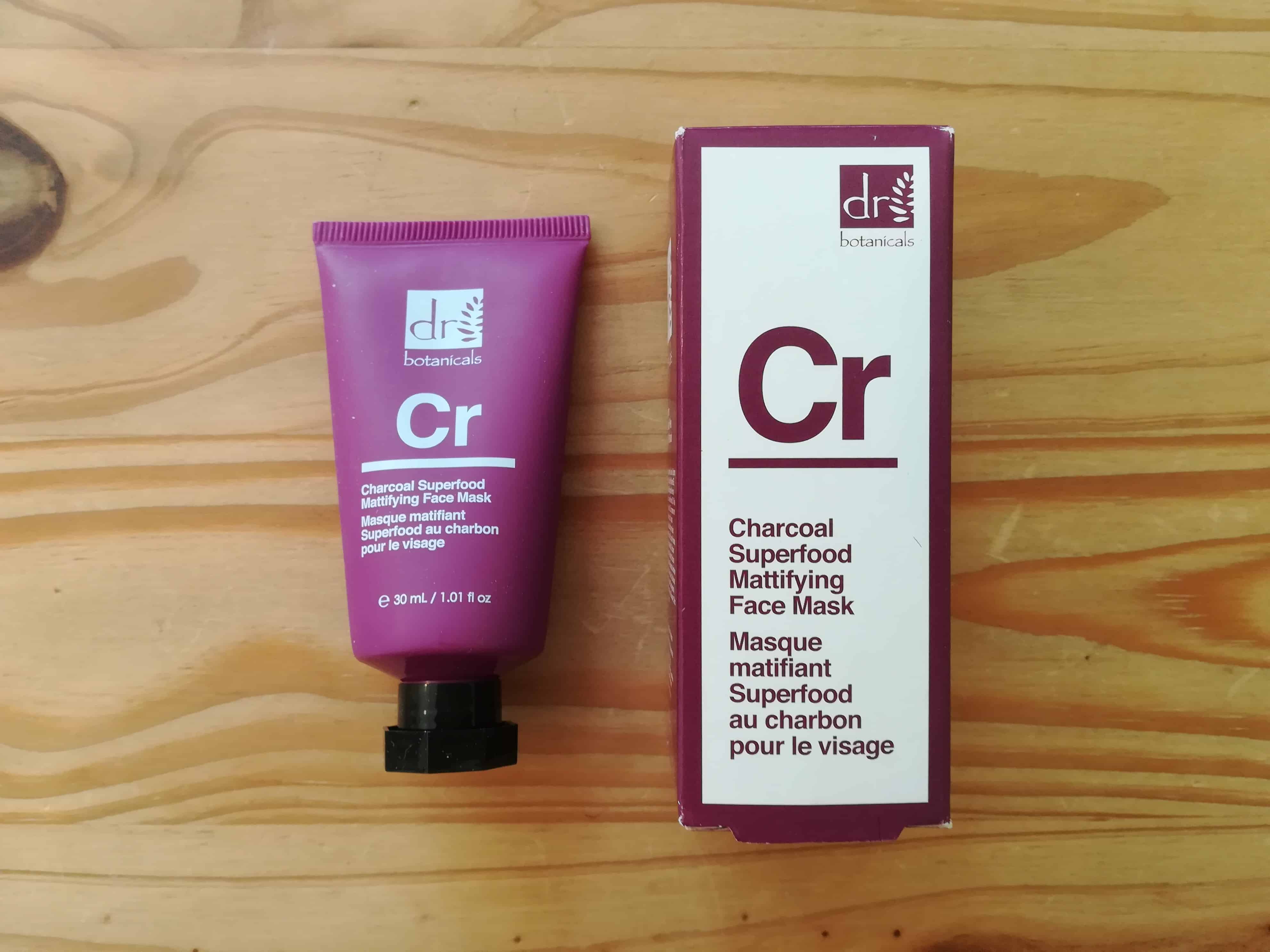 Botanical Charcoal Superfood Mattifying Face Mask 30ml (RRP £14.90) contains activated charcoal powder to cleanse and exfoliate, and shea butter to smooth skin. Designed for use 2-3 times a week, for 5-10 minutes at a time, it is a quick addition to a beauty routine. I really liked this, my skin felt clean and soft after treatment, with no irritation. The mask has a tiny bit of grit from the charcoal, but is a pleasant consistency and not too heavy. It also doesn't have a discernable scent, which I think is ideal for a product that you are leaving on your face for up to 10 minutes at a time when a strong fragrance can be unpleasant. Like with other dr botanicals products, I like the sleek packaging, but I can't figure out why it is called 'Cr' – with activated charcoal as the primary ingredient, you'd think it would be called 'C'.
Bellapierre Mineral Shimmer Glow Roll On (RRP £14.99) is a mineral highlighter in a convenient roller form for easy application with no clumping. I've used other Bellapierre shimmer products in the past and love the subtle glow it gives my skin. The roll-on applicator is a major bonus, it's perfect for highlighting the right areas and it's easy to handle (i.e., there's no threat of accidentally tipping over a pot of shimmer, which has been known to happen).
Once again, I loved the mix of products in The Vegan Kind Beauty Box. Everything is top quality and I'll use each product regularly. I highly recommend this subscription box for vegans and non-vegans alike.
What do you think of this month's The Vegan Kind Beauty Box?
Visit The VeganKind Beauty Box to subscribe or find out more!