The Soap Shack Soap Club sends two bars of handmade soap every month. When you sign up, choose your scent profile so that your box is curated just for you!
This subscription cost $12.95 and is a smaller version of The Soap Shack's Spoil Me Club. Unfortunately, the 2 bar soap club appears to have been discontinued – but you can get the larger box with more goodies! Get $5 off your first box with coupon code FEELTHELOVE.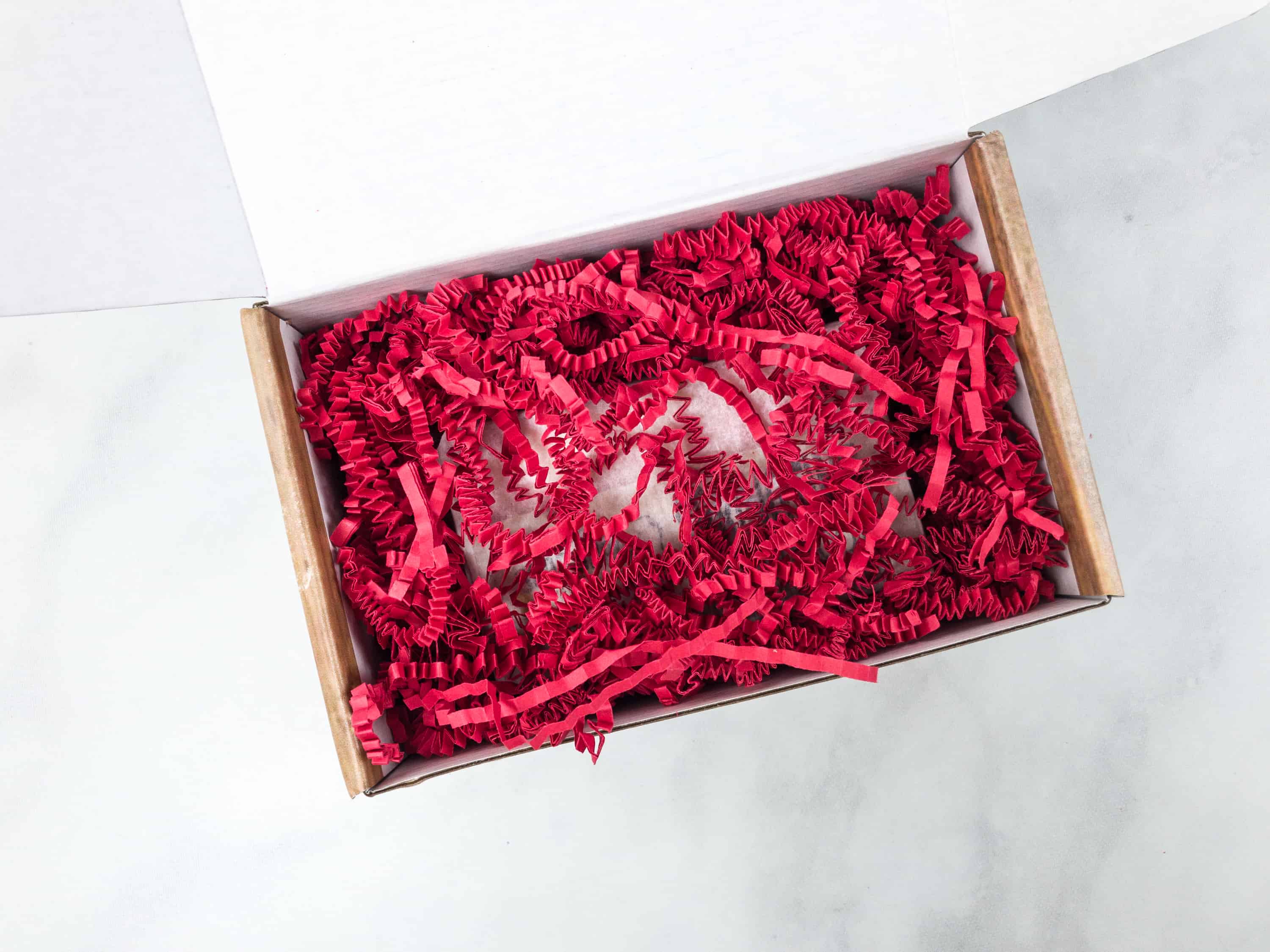 This is the box upon opening. I like the popping color of red squiggles.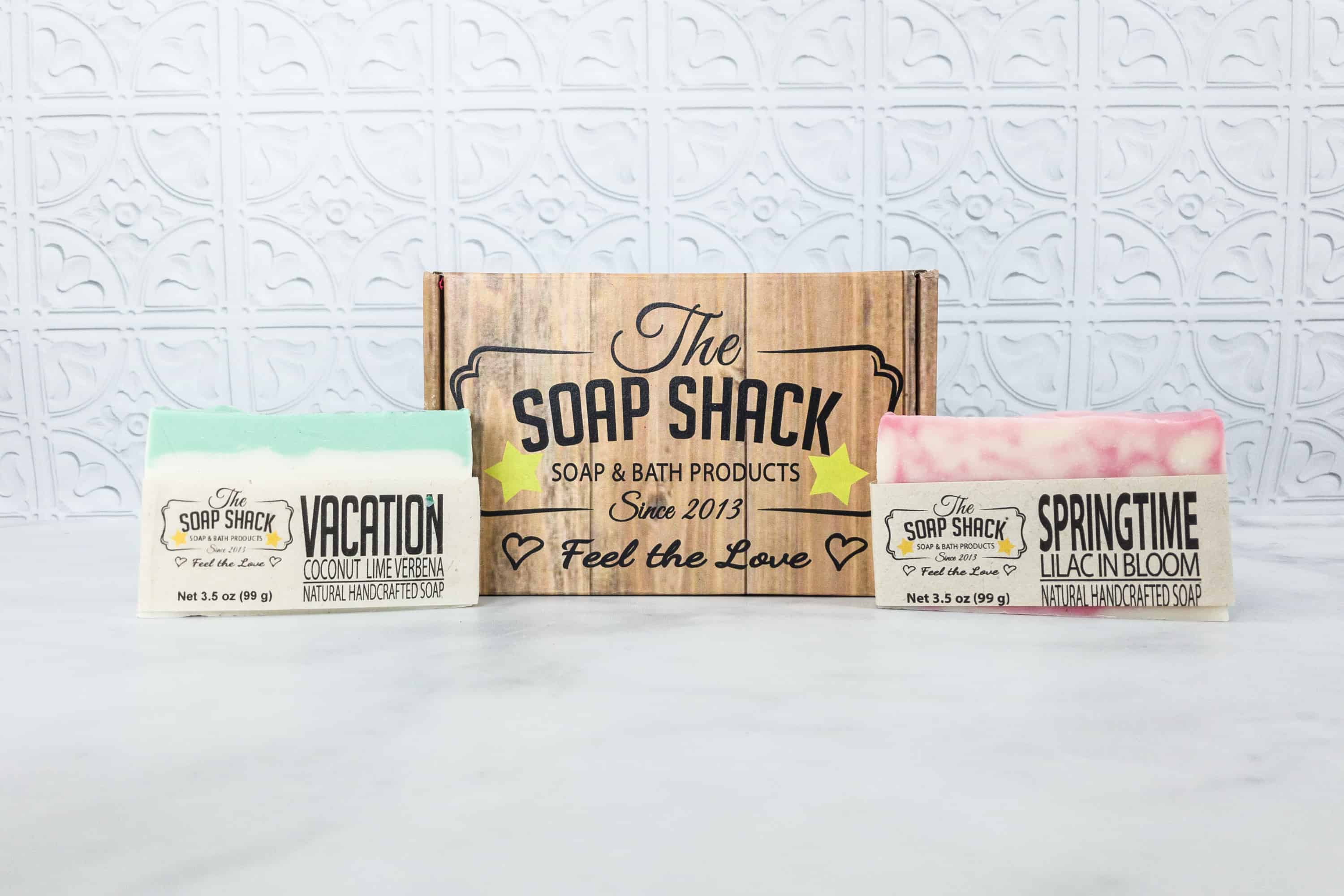 Everything in my box!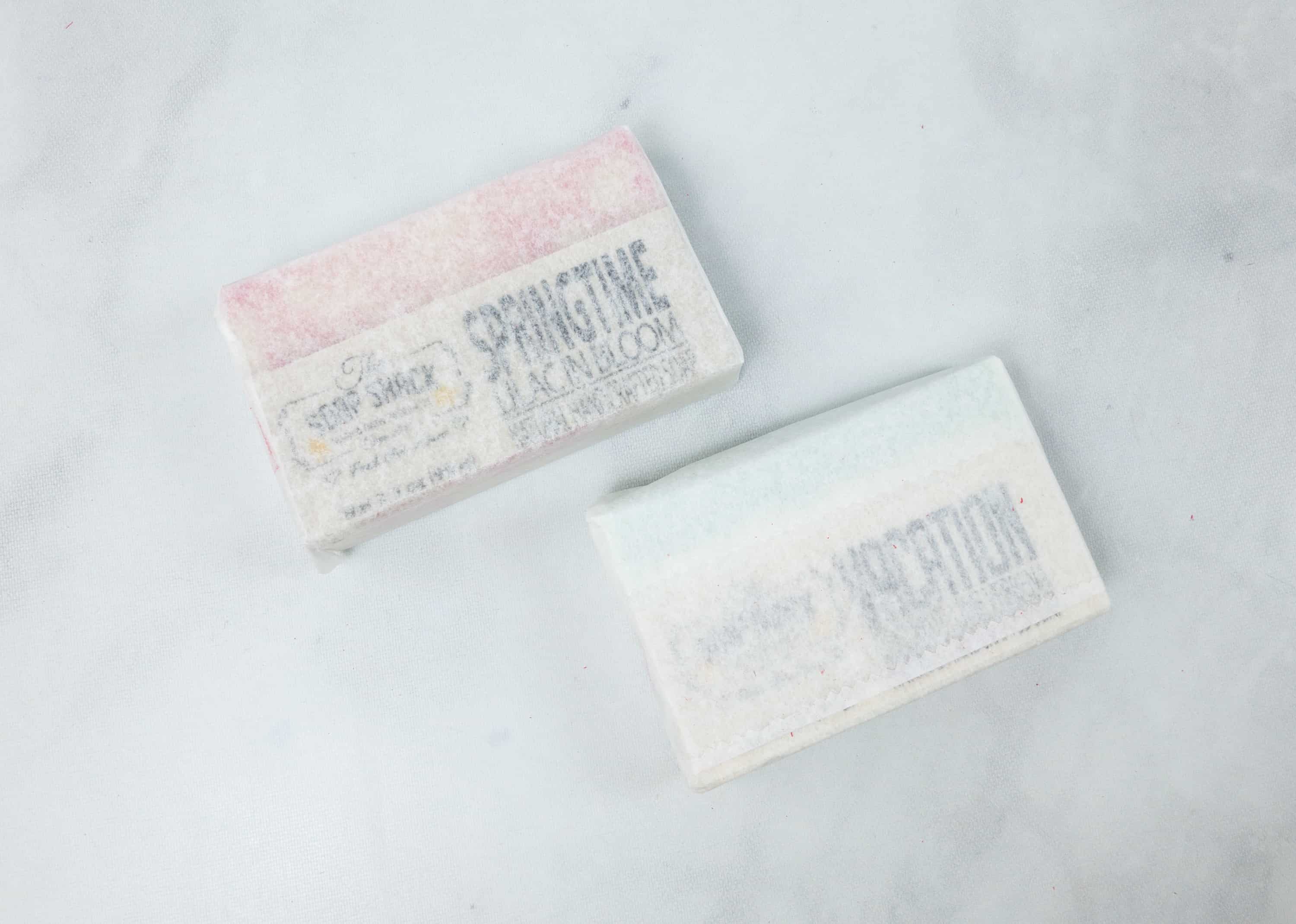 The bar soaps are packed neatly to ensure it comes fresh and unscathed!
The Soap Shack Vacation Coconut Lime Verbena Soap Bar ($6.50) This soap smells fresh and rejuvenating, exactly like the tropical vacation we've been dreaming of! This will be perfect to use after a long tiring day. At least it can make me smell and feel like I'm on a vacation.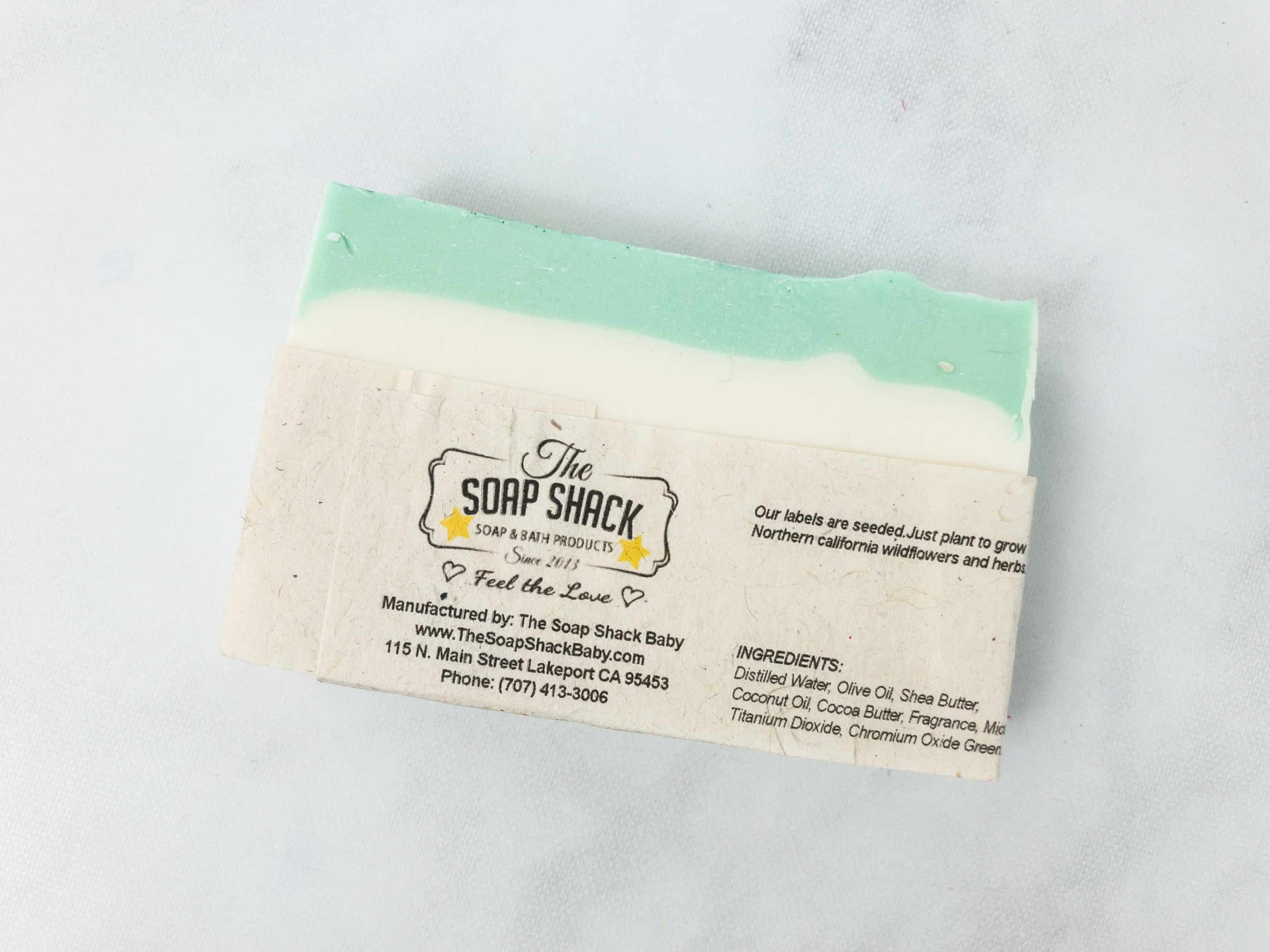 The handmade soap produces a nice lather. It also washes off clean and leaves your skin feeling refreshed. Ingredients include olive oil, coconut oil, shea butter, and cocoa butter. It is very soft on the skin after usage. My skin feels rejuvenated and hydrated.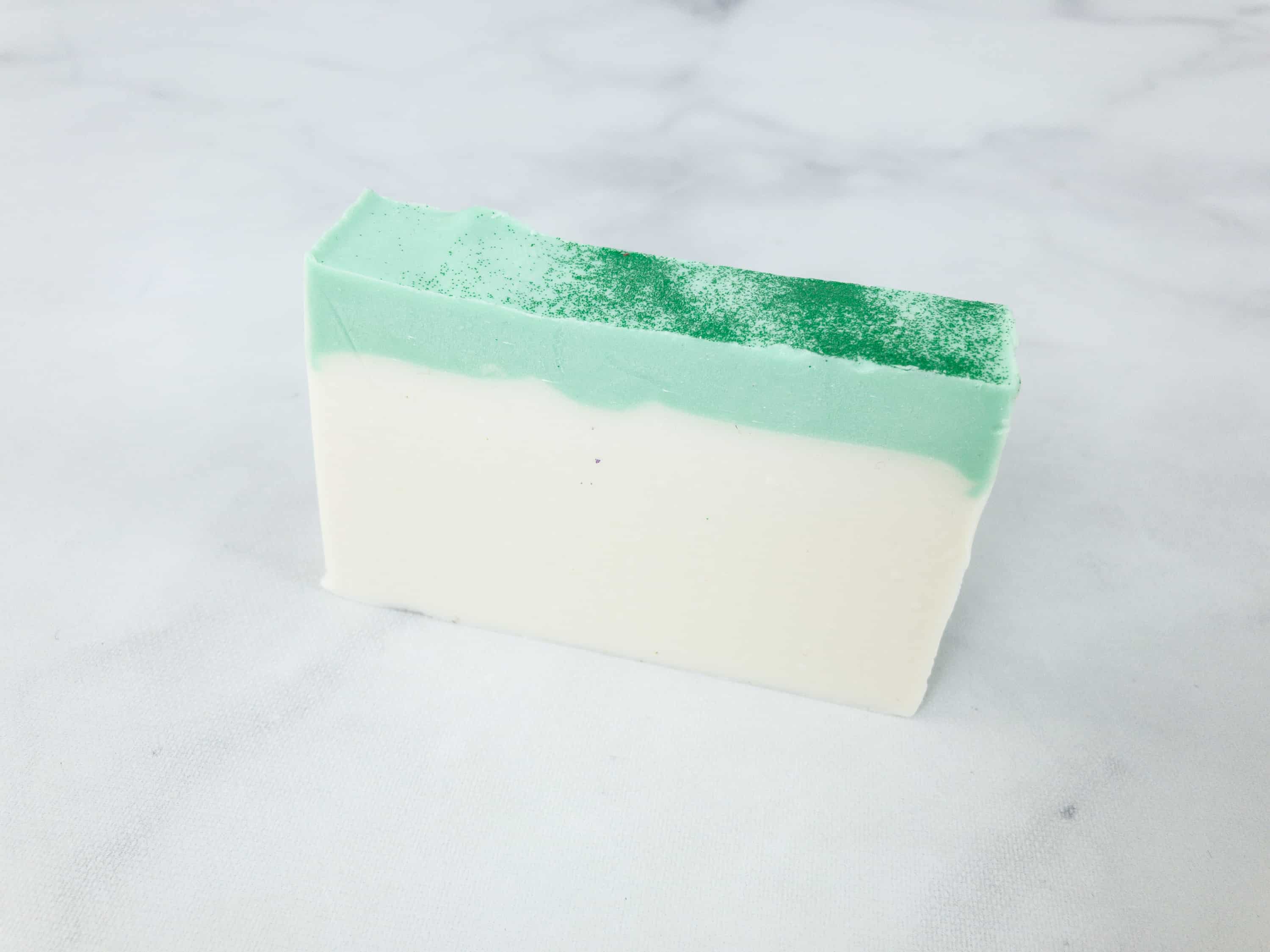 It's green and white and rough around the edges which totally gives me a natural, unprocessed vibe (and rightfully so because it is handcrafted.)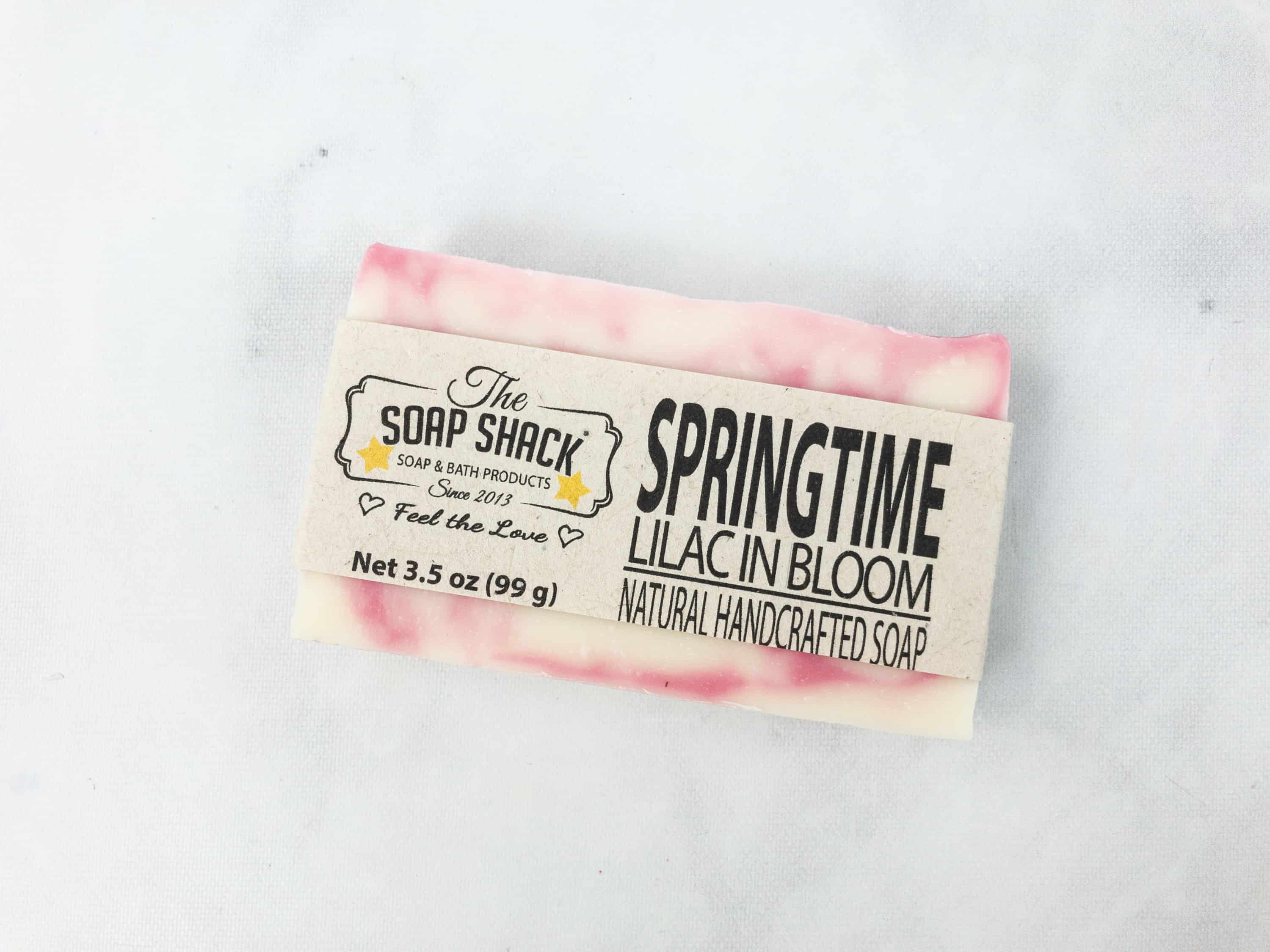 The Soap Shack Springtime Lilac In Bloom Soap ($6.50) I liked that they mixed the colors to make a dye effect on the soap. It does remind me of lilac during springtime.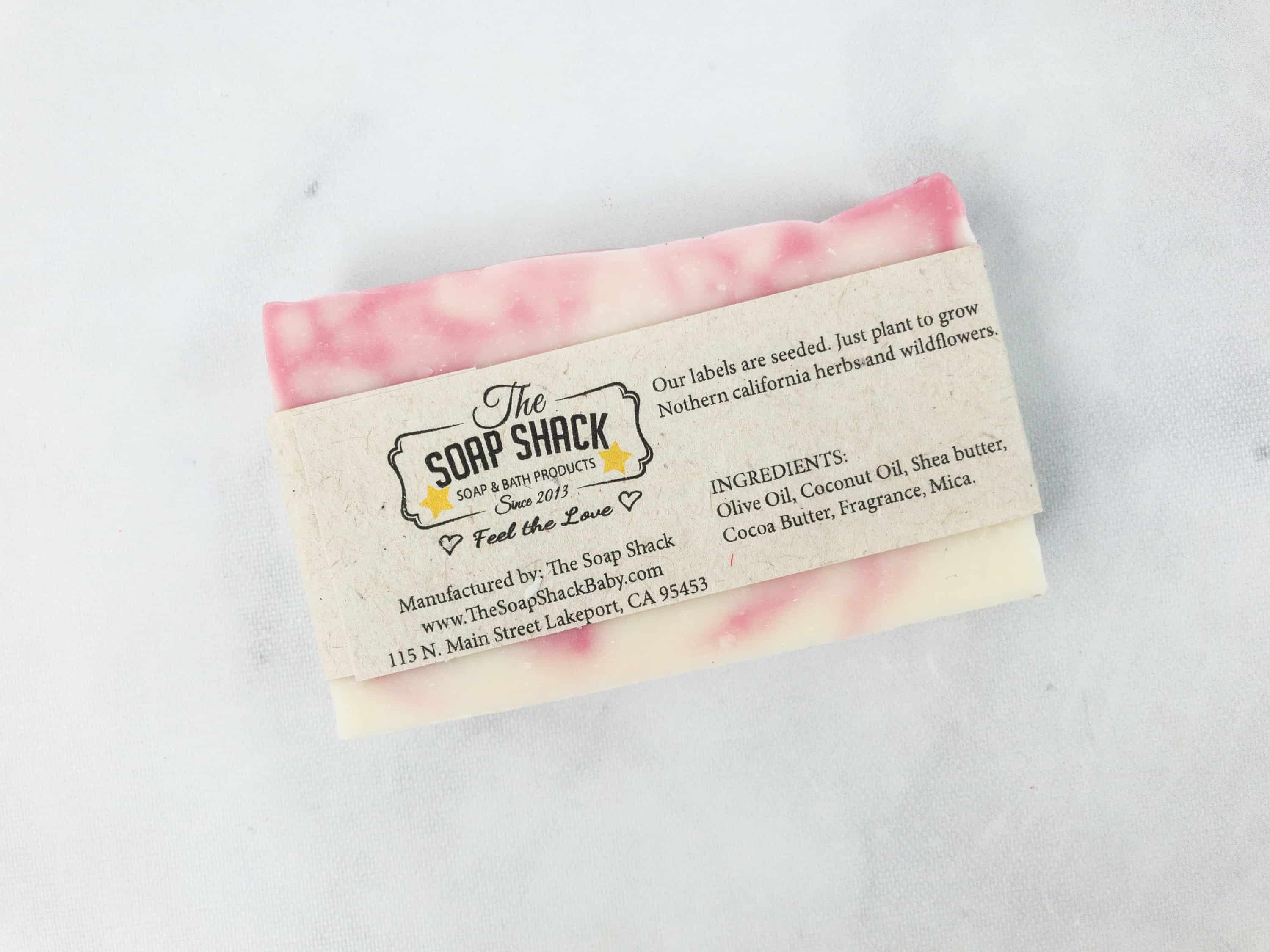 Their paper labels are seeded! You can plant them and grow Northern California herbs and wildflowers. Just place it on top of a compressed soil. Put a thin of a layer of soil on top of the seeded paper and then place it in a sunny area. Water it right off the bat and just keep it moist afterward. Maybe a day or two there will be sprouts of green that can be seen.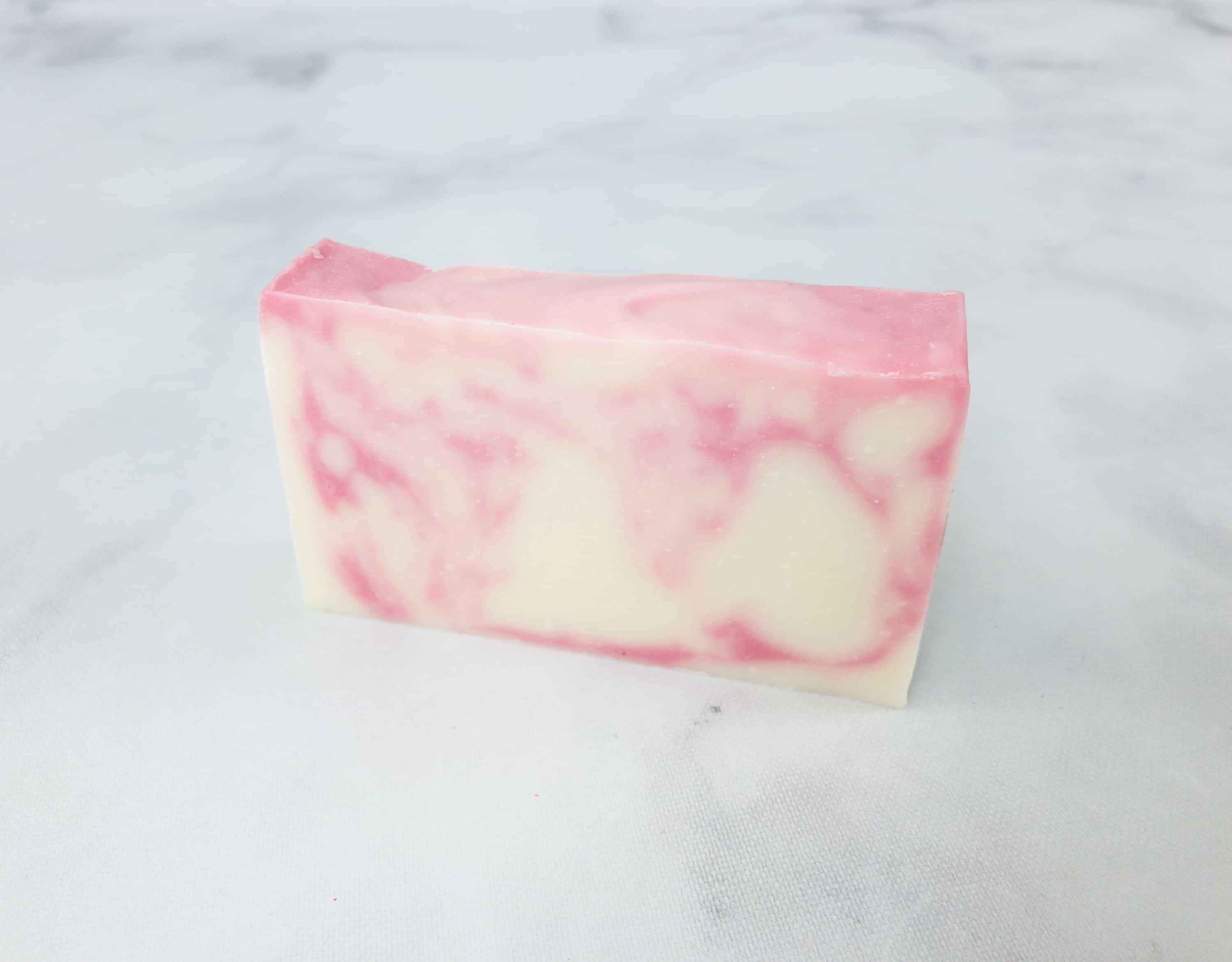 This soap was originally made during spring only but it became so popular that they were making it all year round. I love its flowery scent. My skin feels so smooth like butter after using it. Its ingredients include distilled water, olive oil, coconut oil, shea butter, cocoa butter, natural fragrance, and mica.
I have a soft spot for natural and handcrafted products because you can experience the passion that has been put into it. The soaps' scents are very relaxing and make me forget about the stress of work. My husband likes it too! I'm also happy that The Soap Shack lets us choose our scent profile. It shows that they care and respect the preference of customers. I love supporting products with creativity and passion. Most especially a product that gives back to nature. The seeded paper labels are genius! I hope they continue on spreading and making us feel the love with their handcrafted soaps!
What do you think about The Soap Shack Soap Club?
Visit The Soap Shack Soap Club to subscribe or find out more!