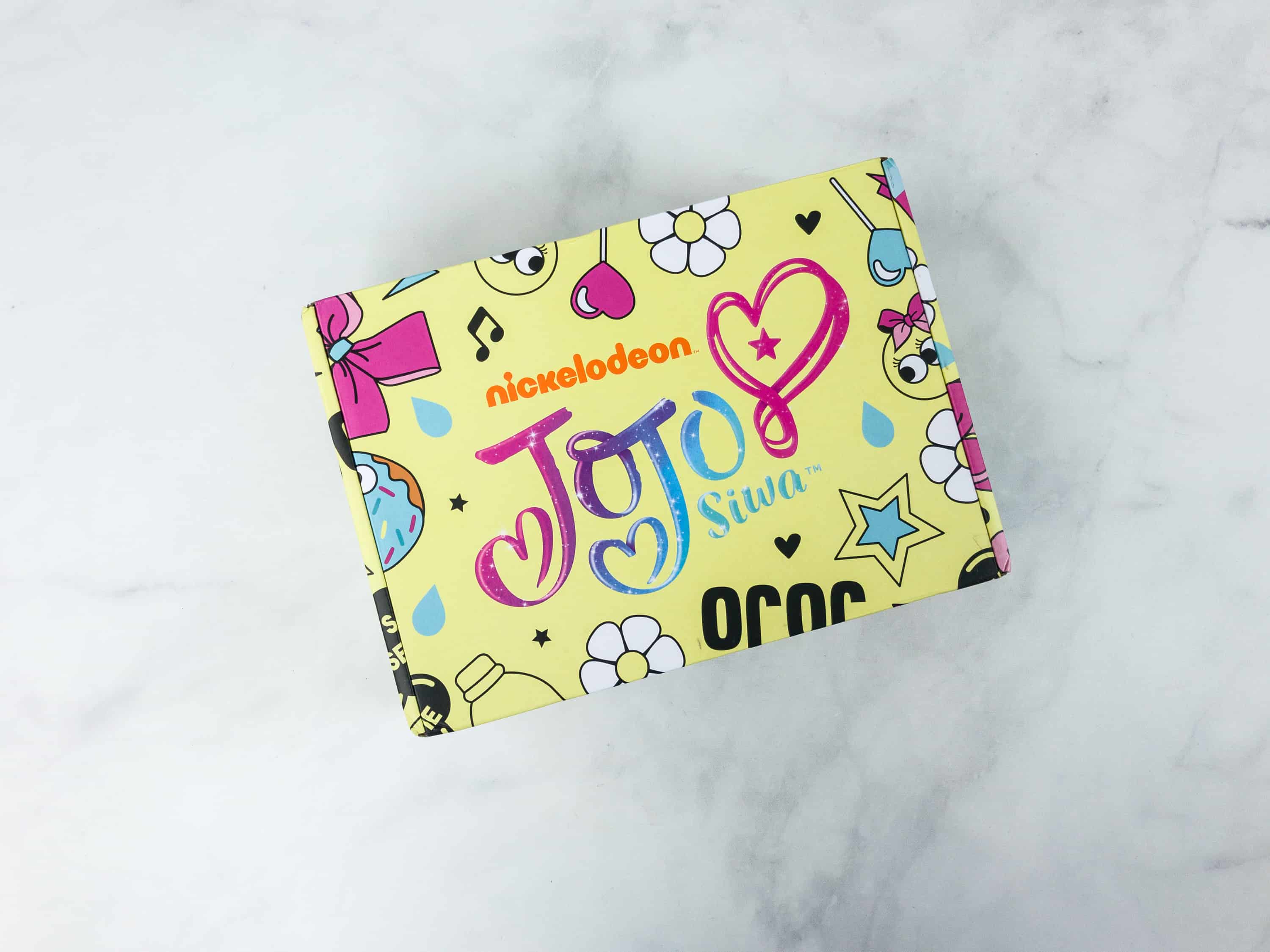 The JoJo Siwa Box is a subscription that sends exclusive apparel and accessories for fans of Jojo Siwa! She is a dancer, singer, actress and a Youtube personality. She appeared on several Nickelodeon shows, has a vlog, several singles and joined Dance Moms contest. She won the Kid's Choice Award for Favorite Viral Music Artist and Favorite Musical Youtube Creator last 2017.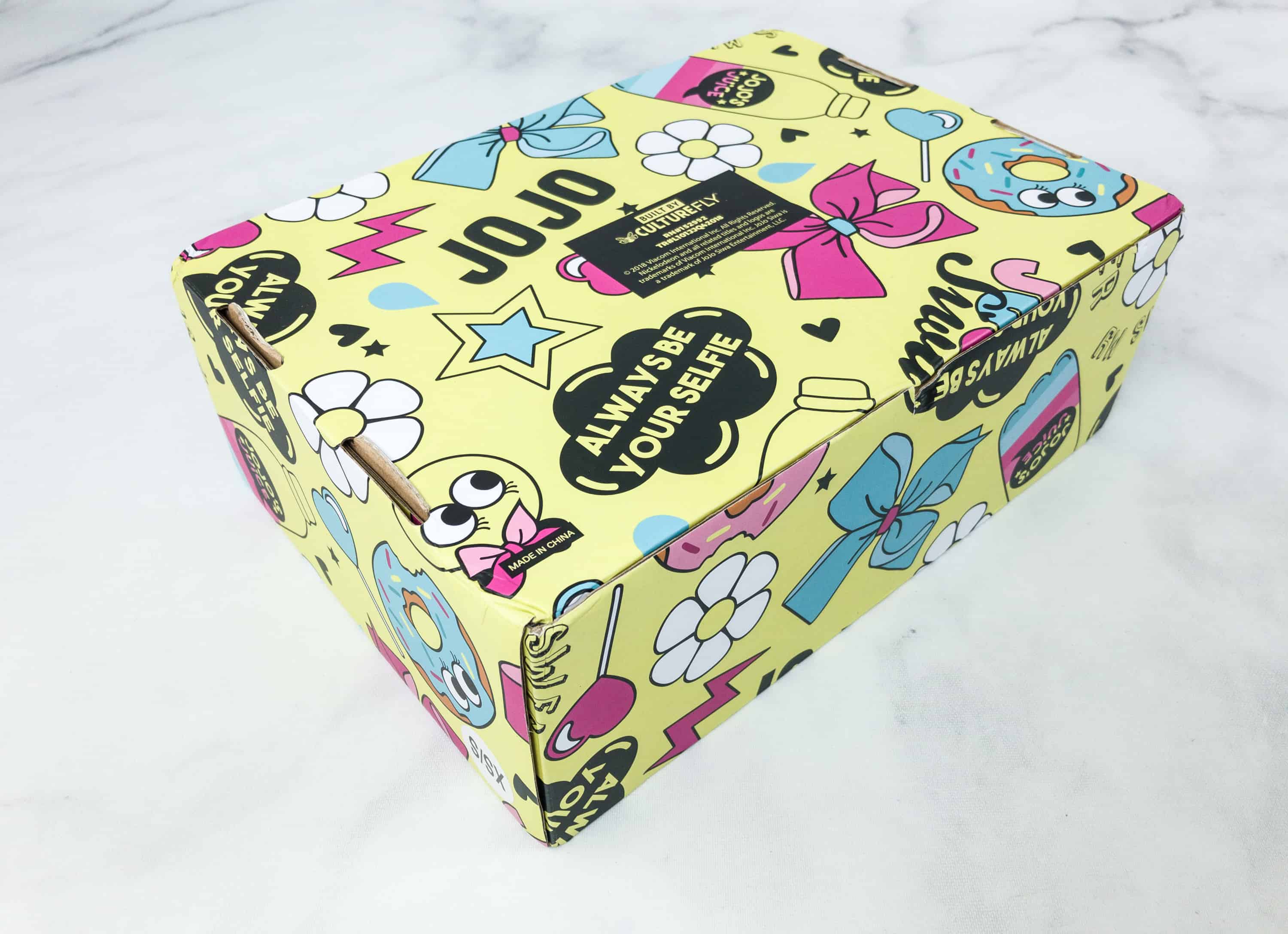 The box is colorful!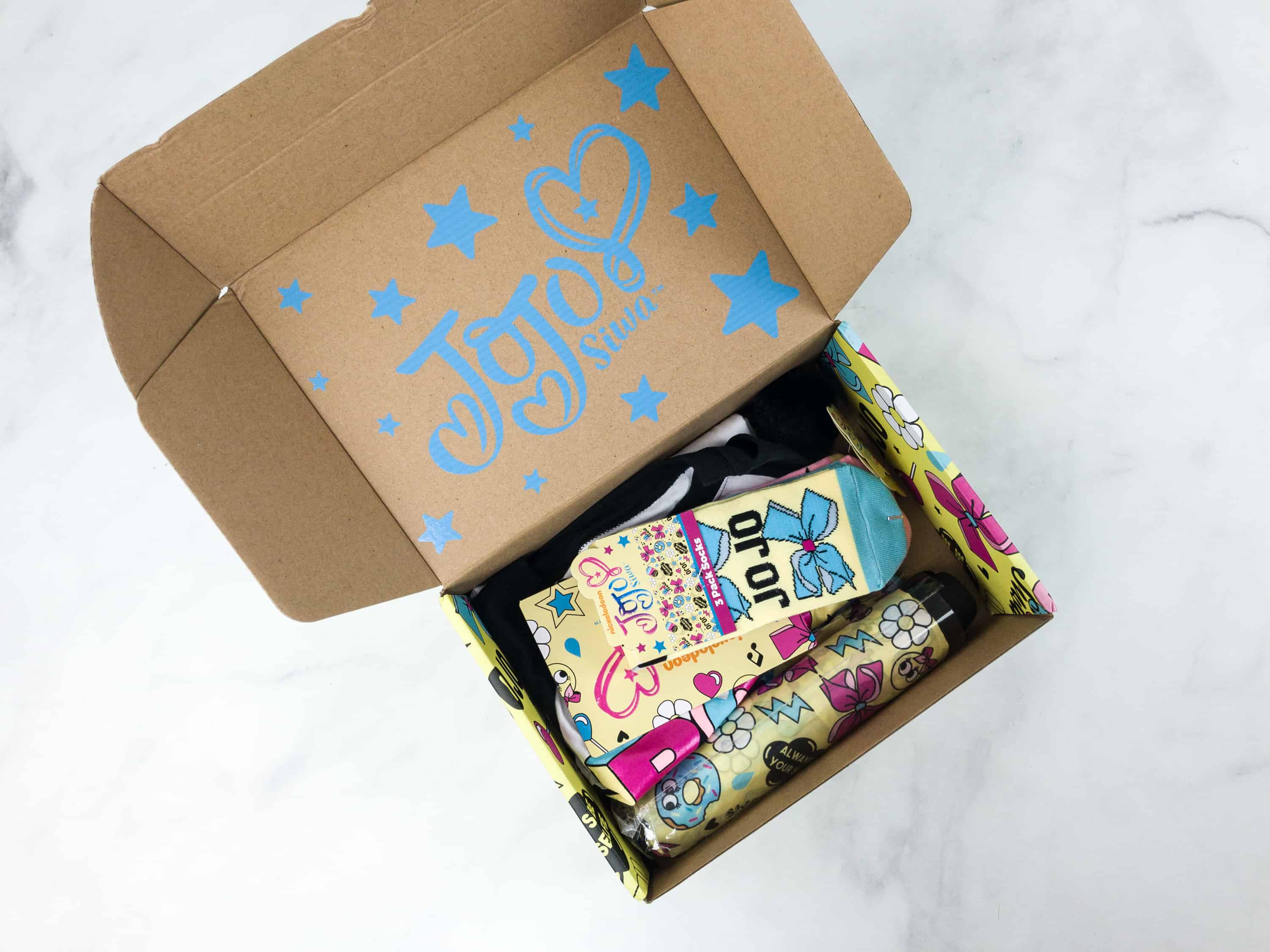 They promise a $60+ value for every box.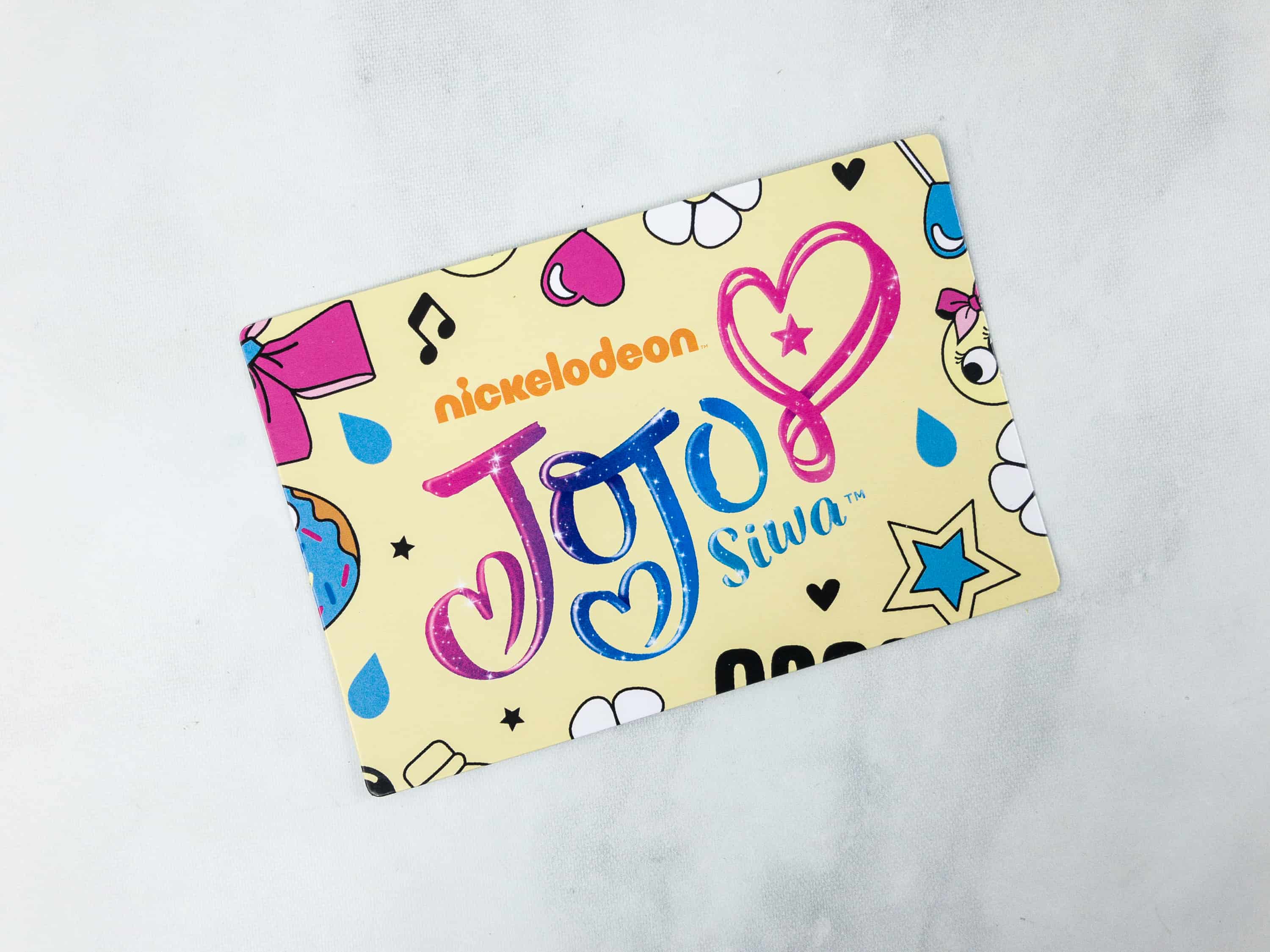 The information card is just as colorful as the box itself!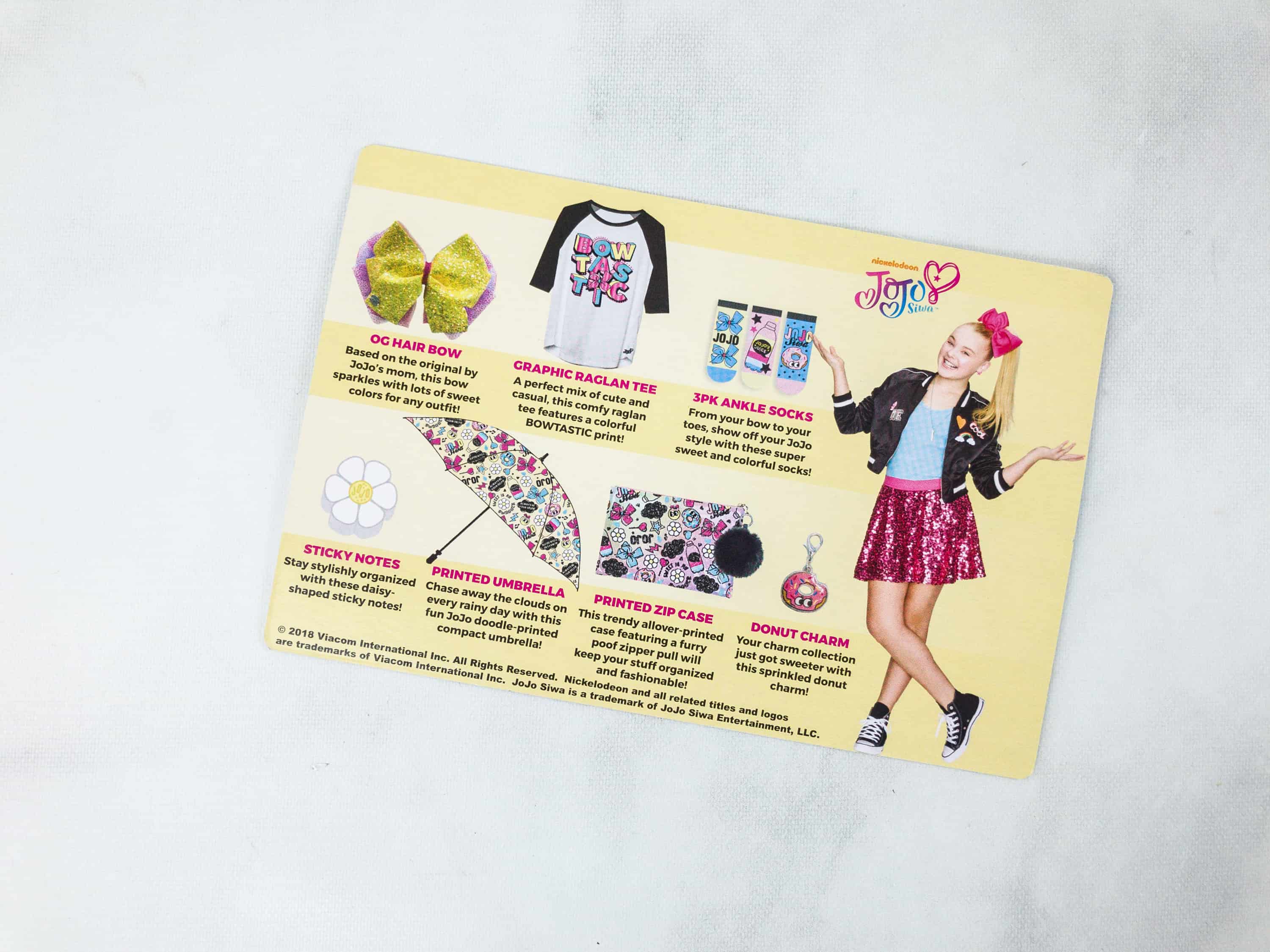 It is filled with the product illustrations and blurbs.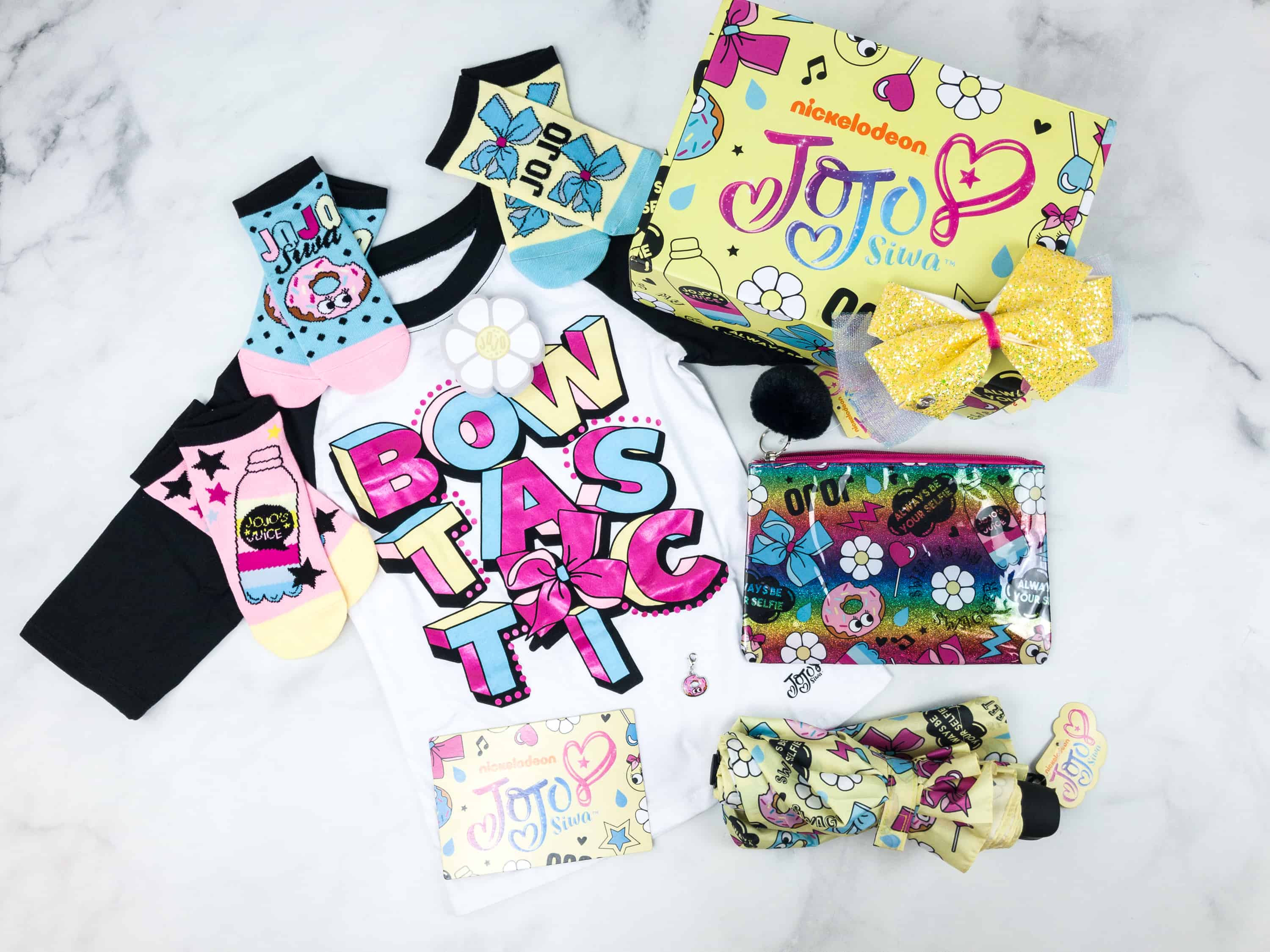 Everything in the box!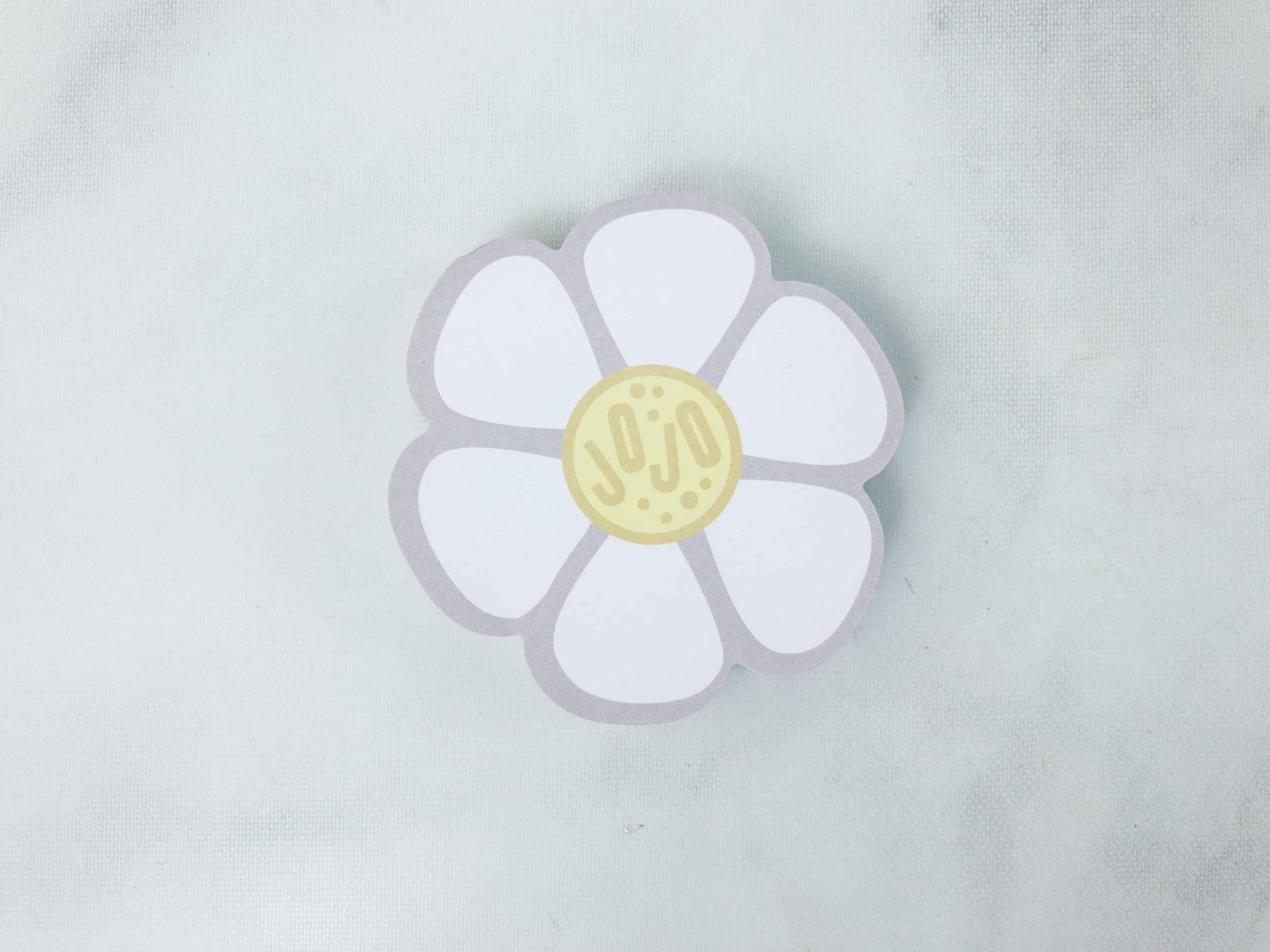 Sticky Notes. These flower-shaped sticky notes would be a nice substitute for the usual yellow square post-its we use!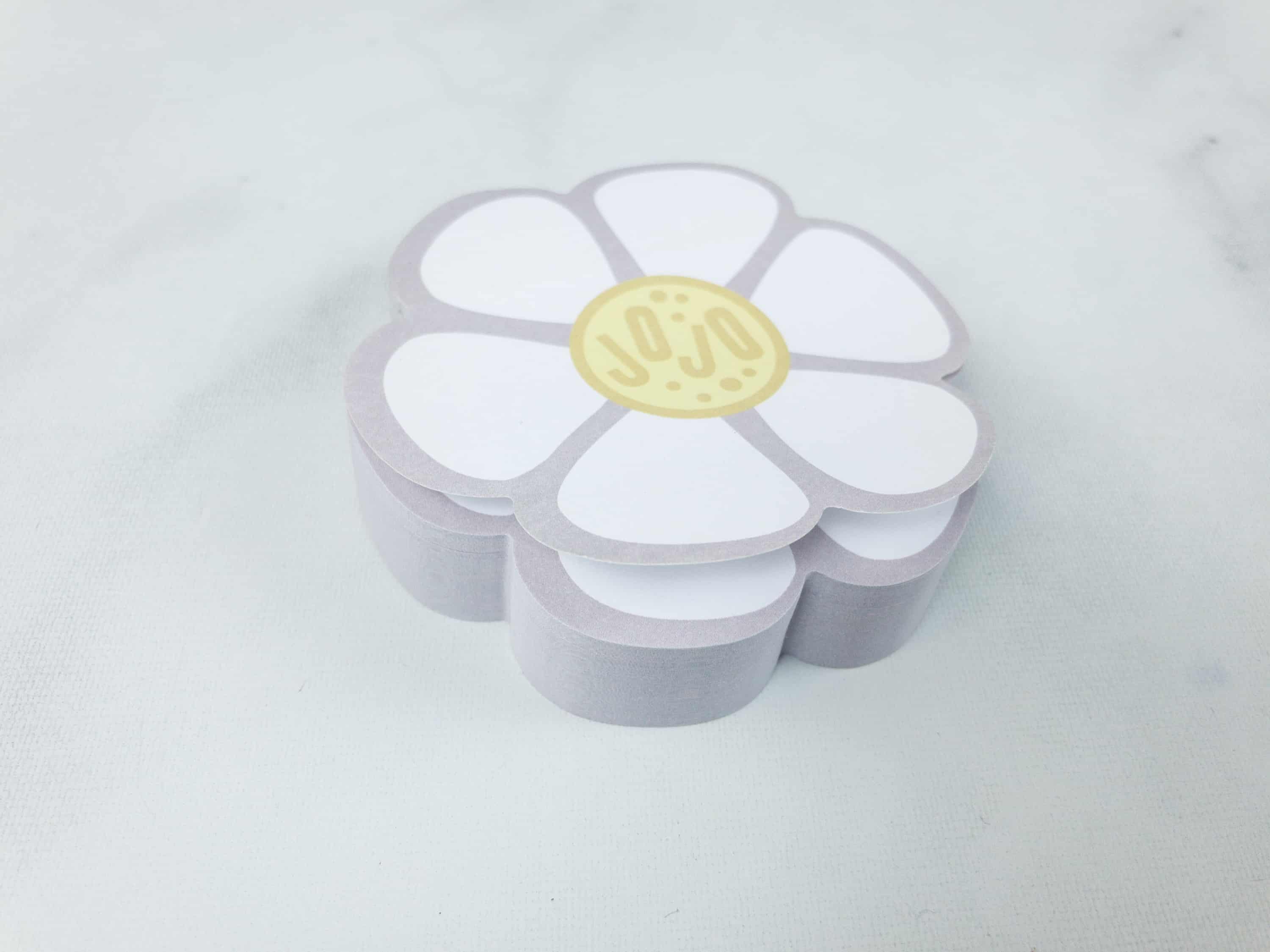 It's thick, which means we can write lots of notes and even label things using these.
Donut Charm. It's a super cute doughnut charm, packaged with a card that's equally adorable!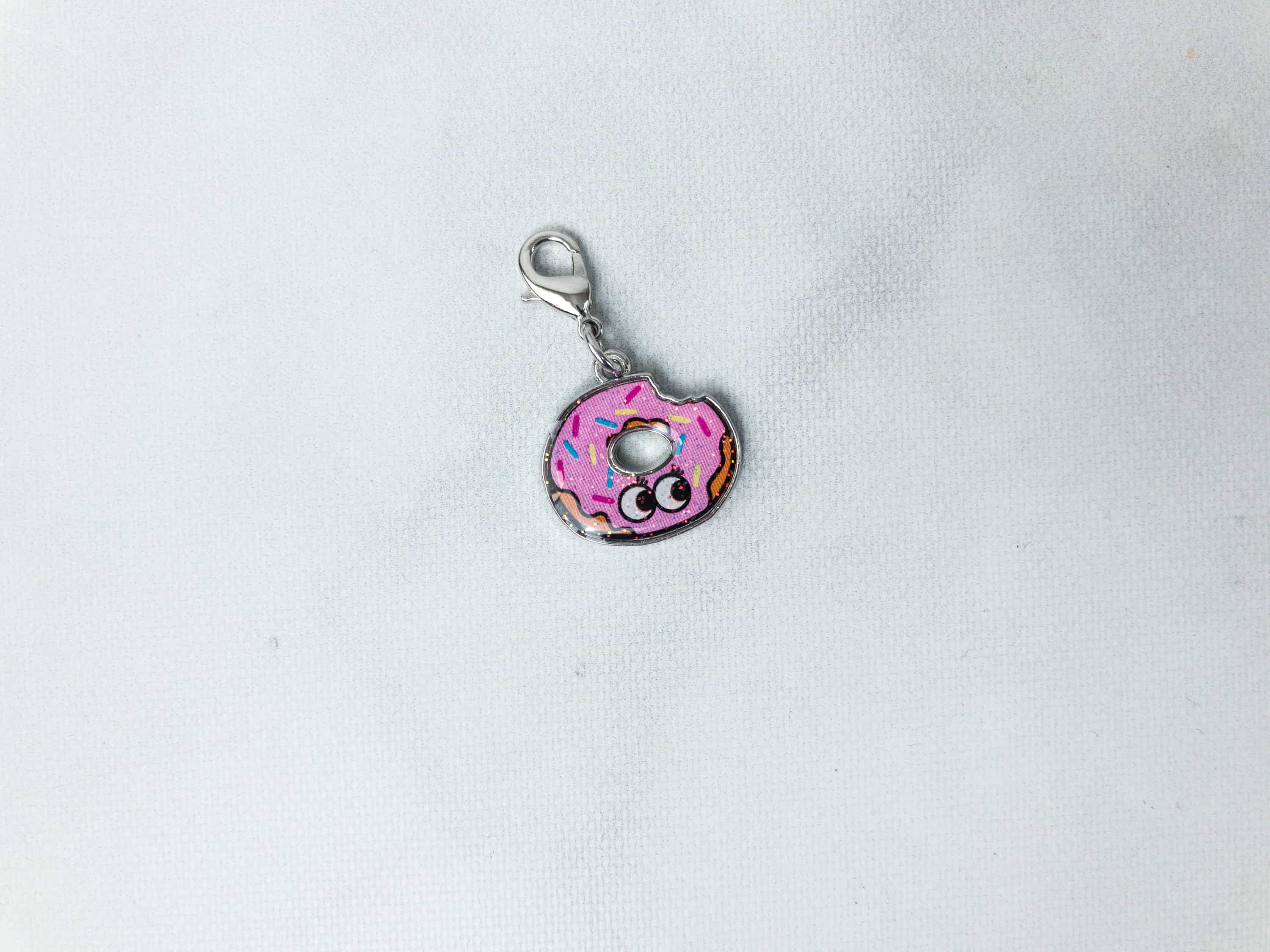 You can hook it with your keys, bags, and IDs or place it on a charm bracelet!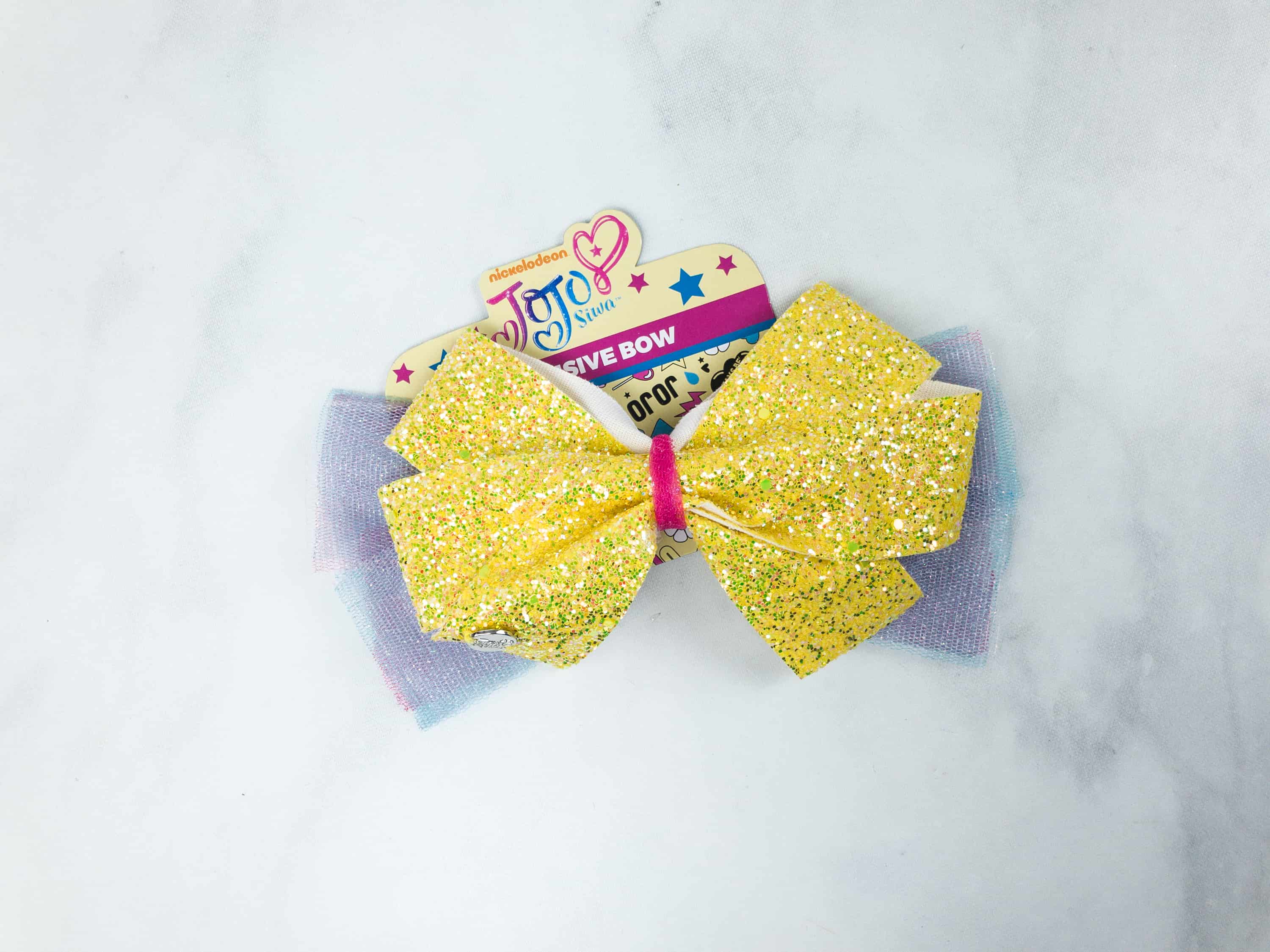 OG Hair Bow. Jojo's fans call themselves Siwanators and this is the ultimate sign that you are one of them!
The big bow is in yellow and it's really shimmery!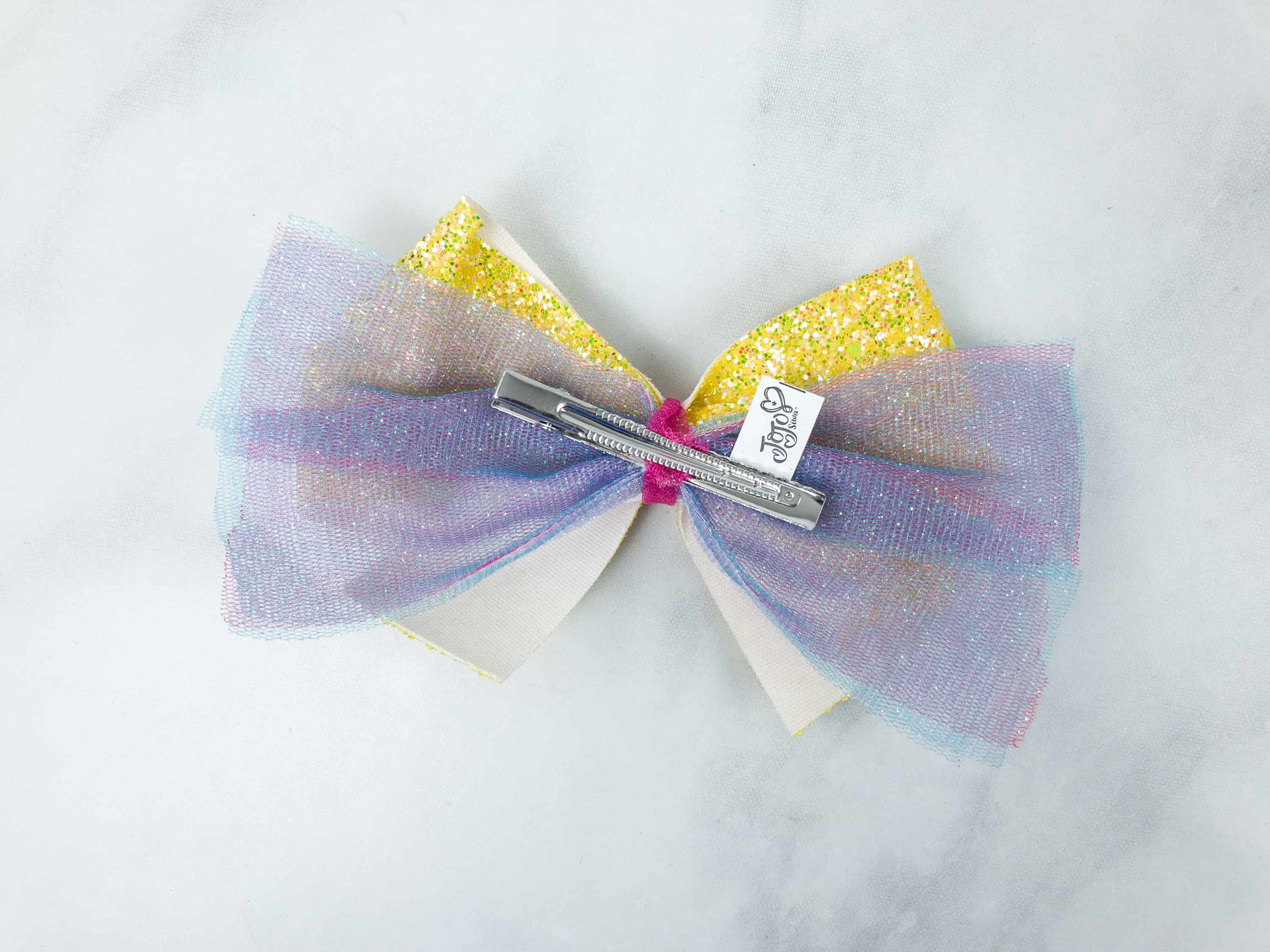 It has a clip at the back so you can easily attach it to your hair. It's big but lightweight and has a good grip too.
Too cute!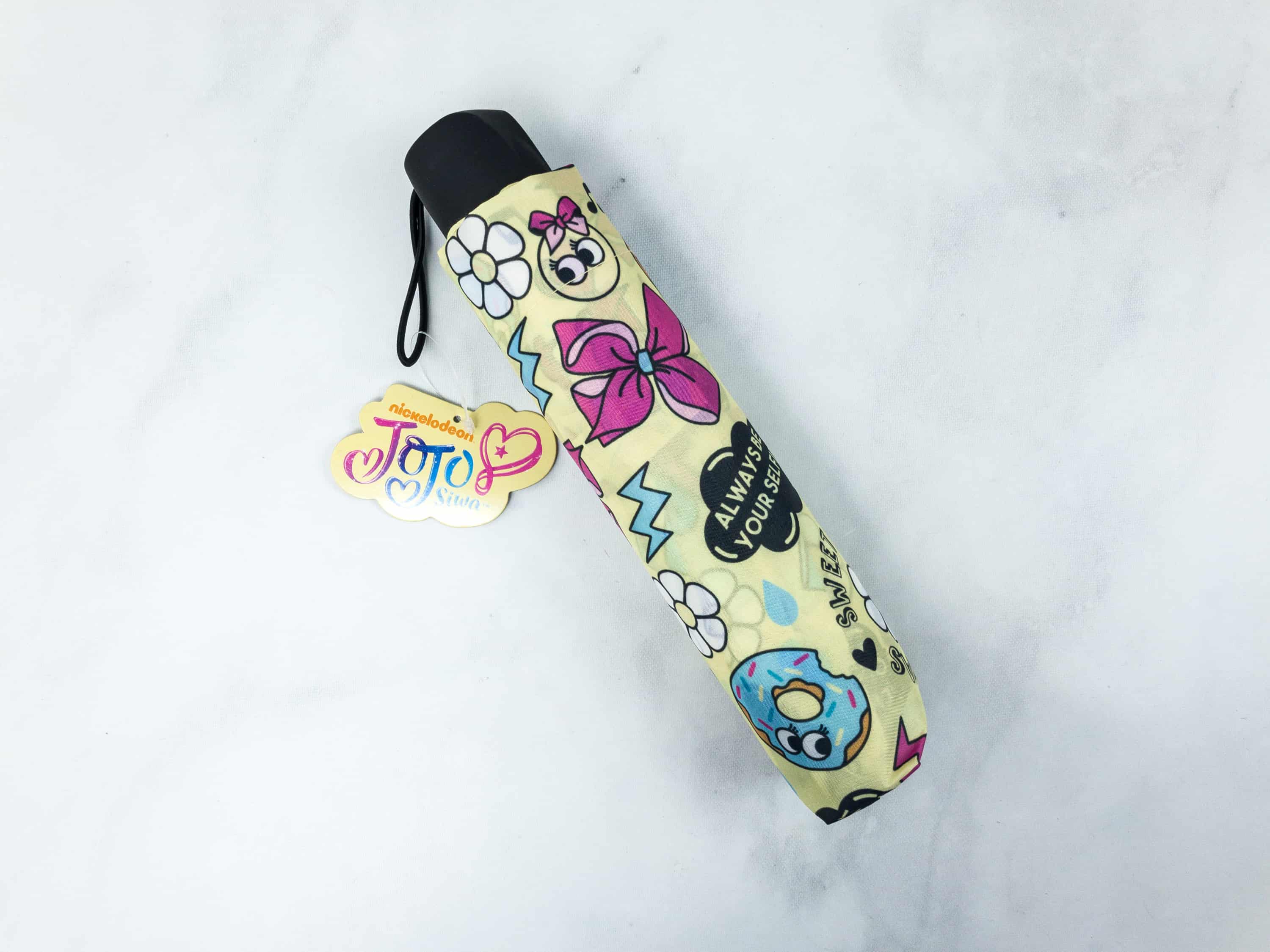 Printed Umbrella. The cute umbrella arrived with its own case.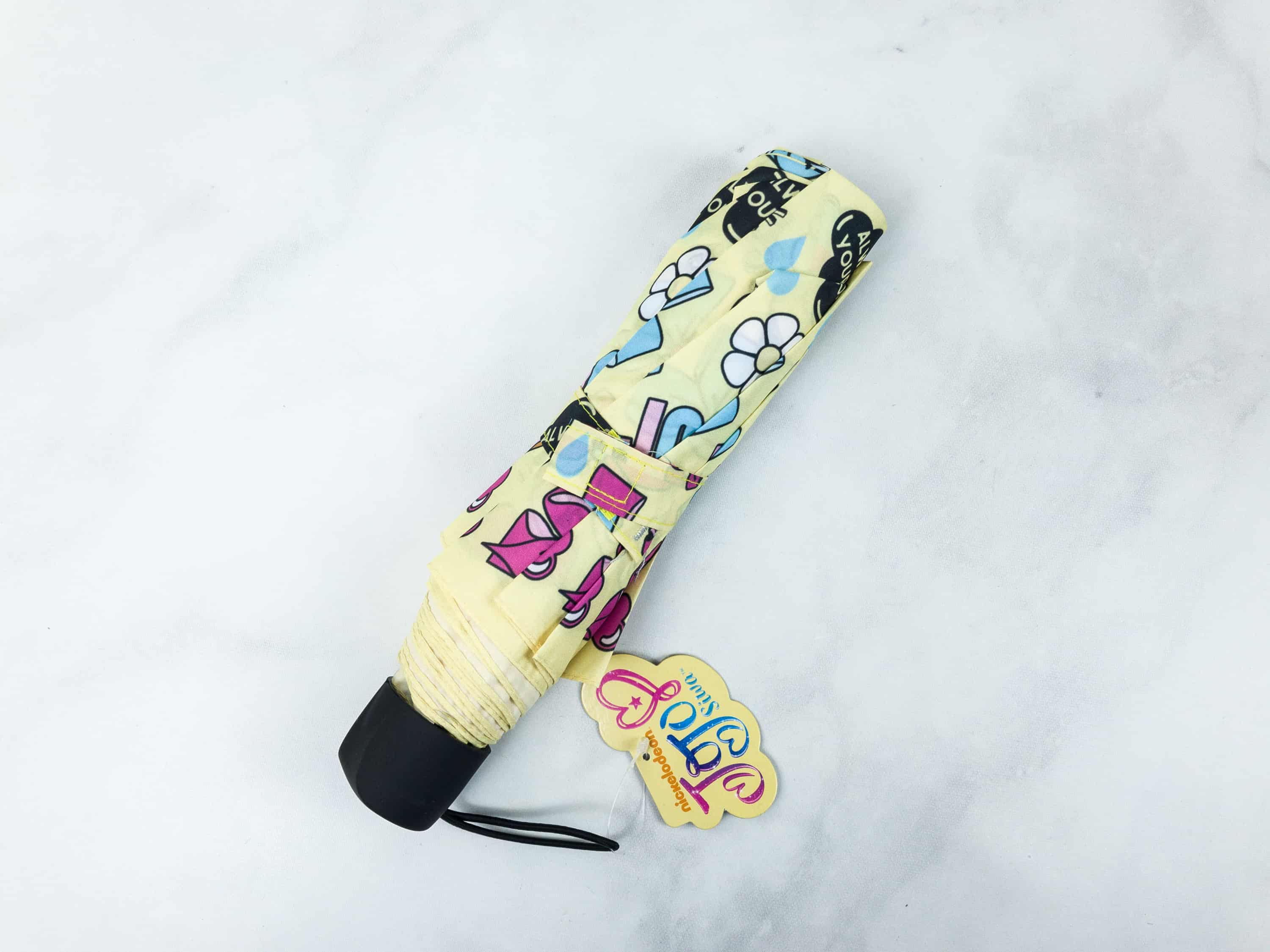 It is secured by a hook and loop closure.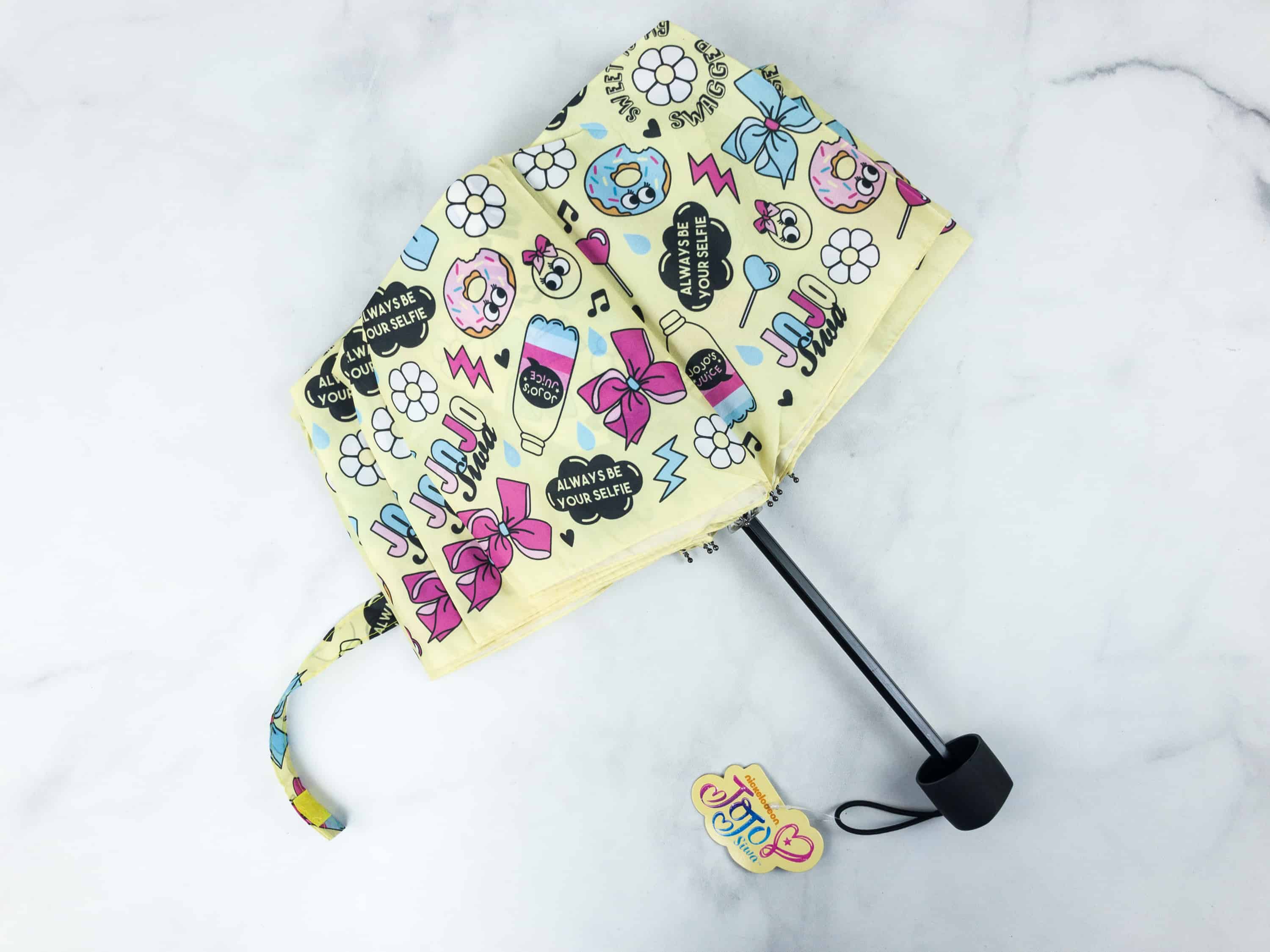 It is compact and doesn't take up much space. The black metal seems sturdy and durable.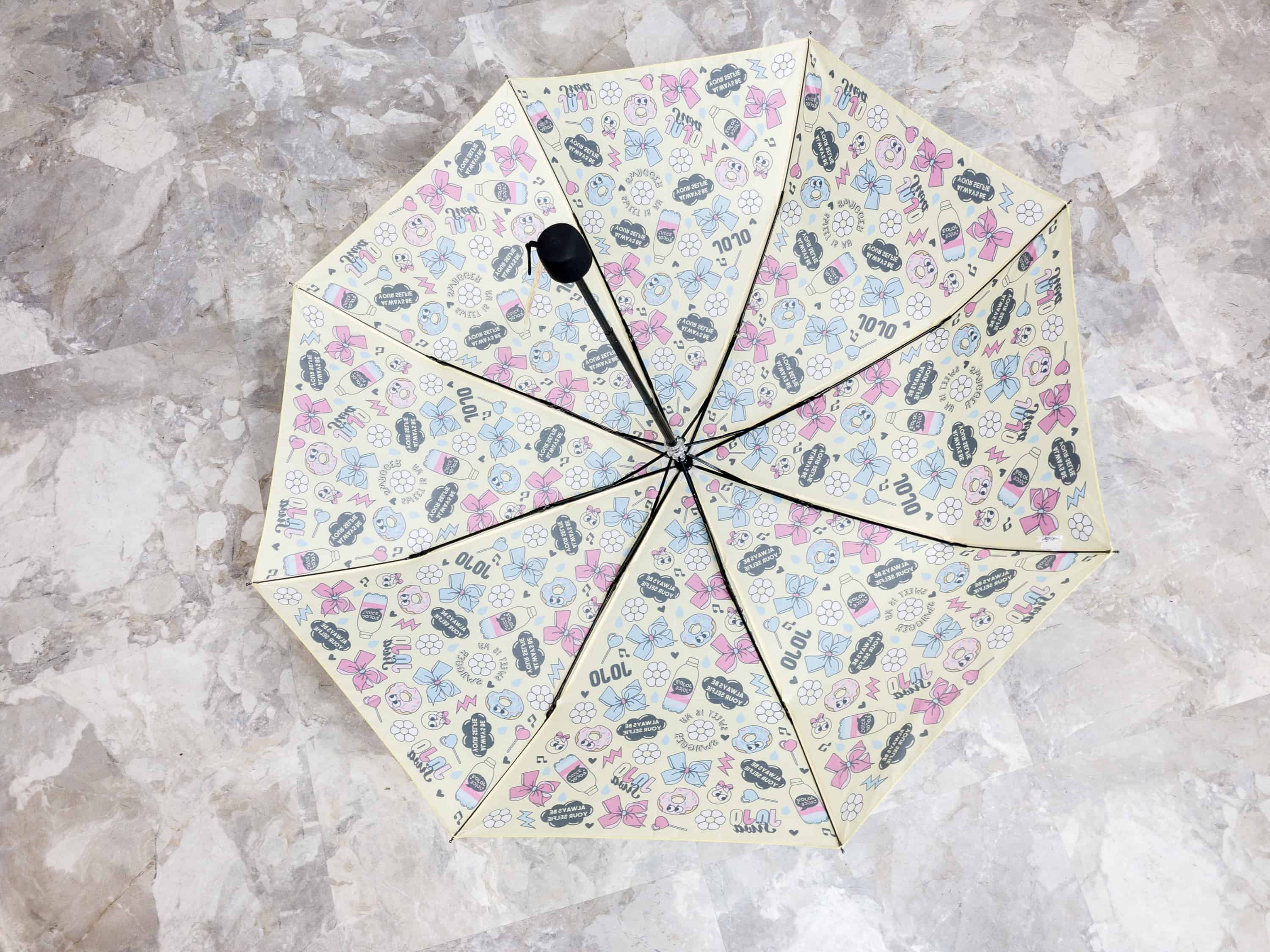 We can't predict the weather so it's always a good thing to bring an umbrella and I appreciate that it's lightweight for kids!
The umbrella's big enough for my daughter and a friend!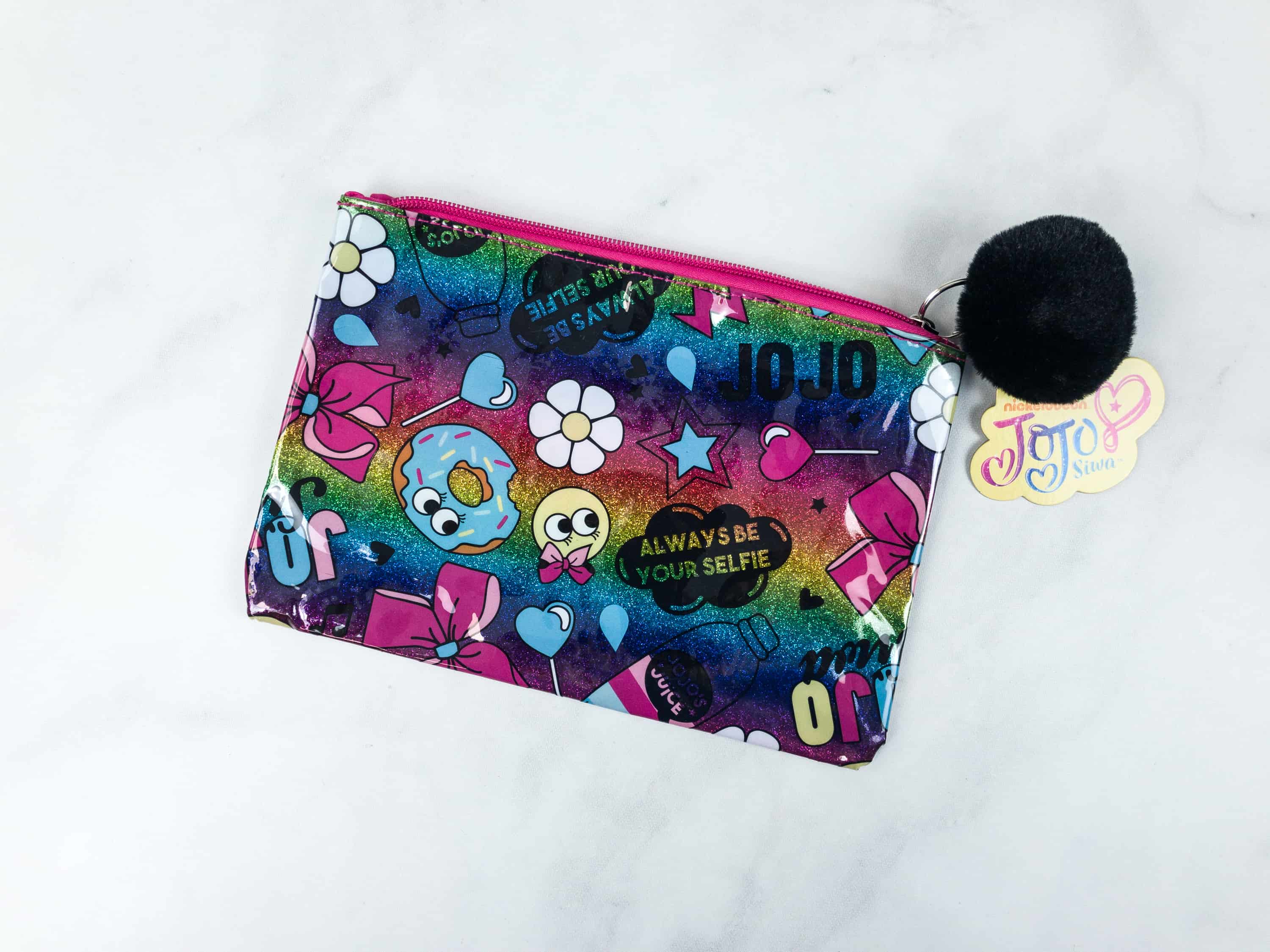 Printed Zip Case. My daughter loved everything about it! The style, design, color and even that black furball charm.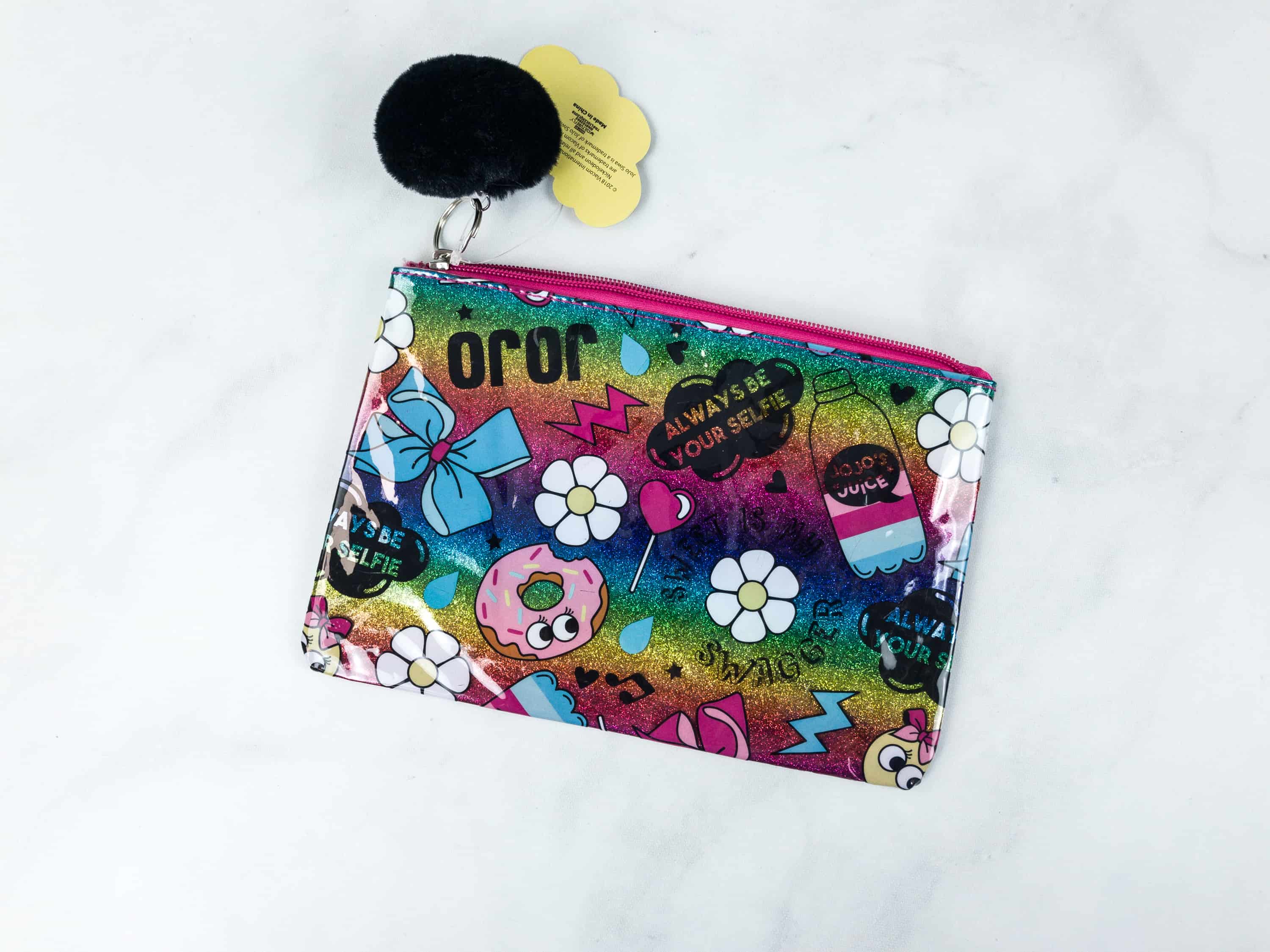 You can even use it as a purse because the basic essentials can fit here, just as long as they're not bulky.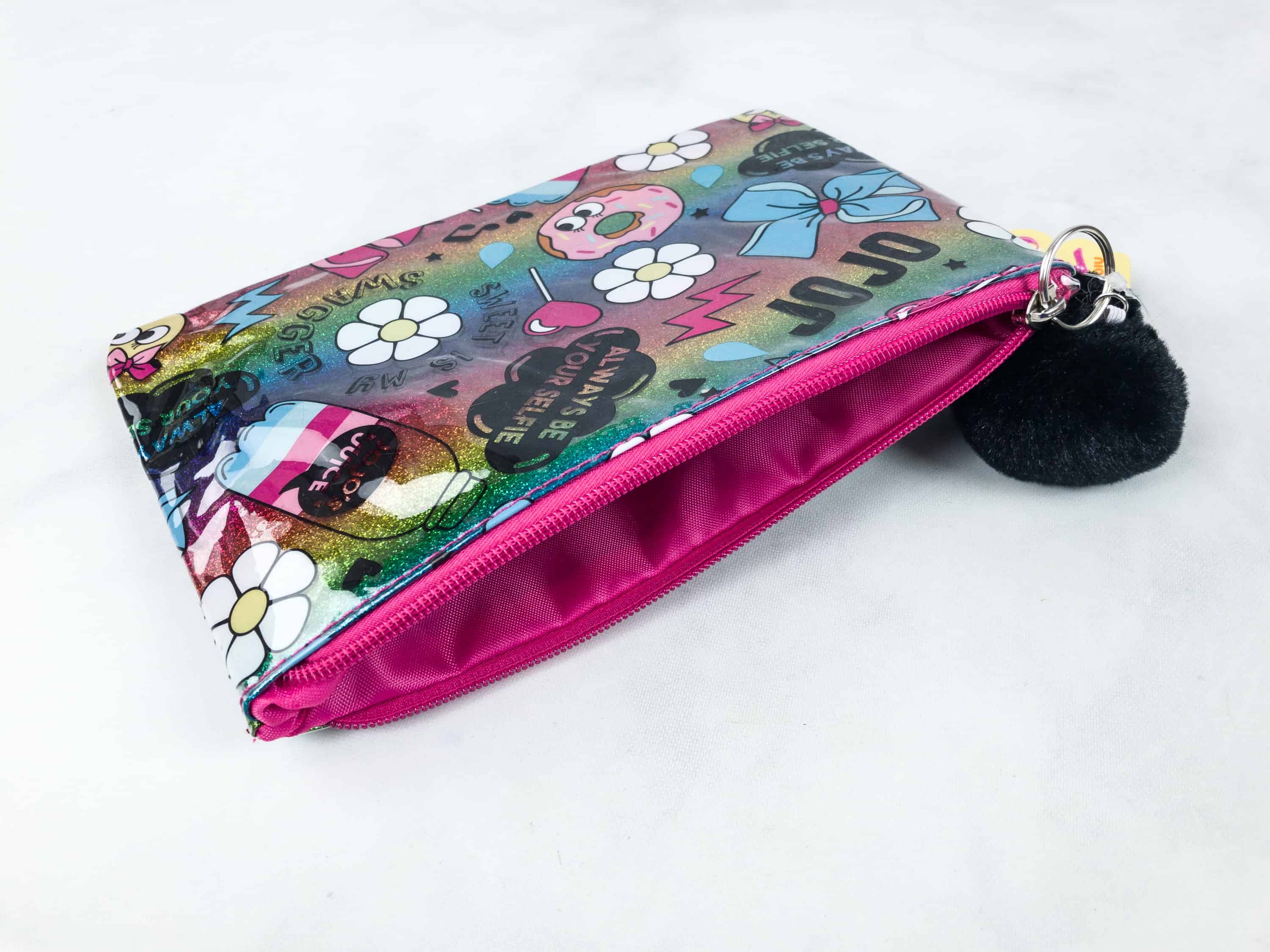 The zipper works perfectly! It has hot pink lining and thin cushion.
3-Pack Ankle Socks. They gave us not only 1 but 3 socks! All designs are hip, colorful, and translate to Jojo's character.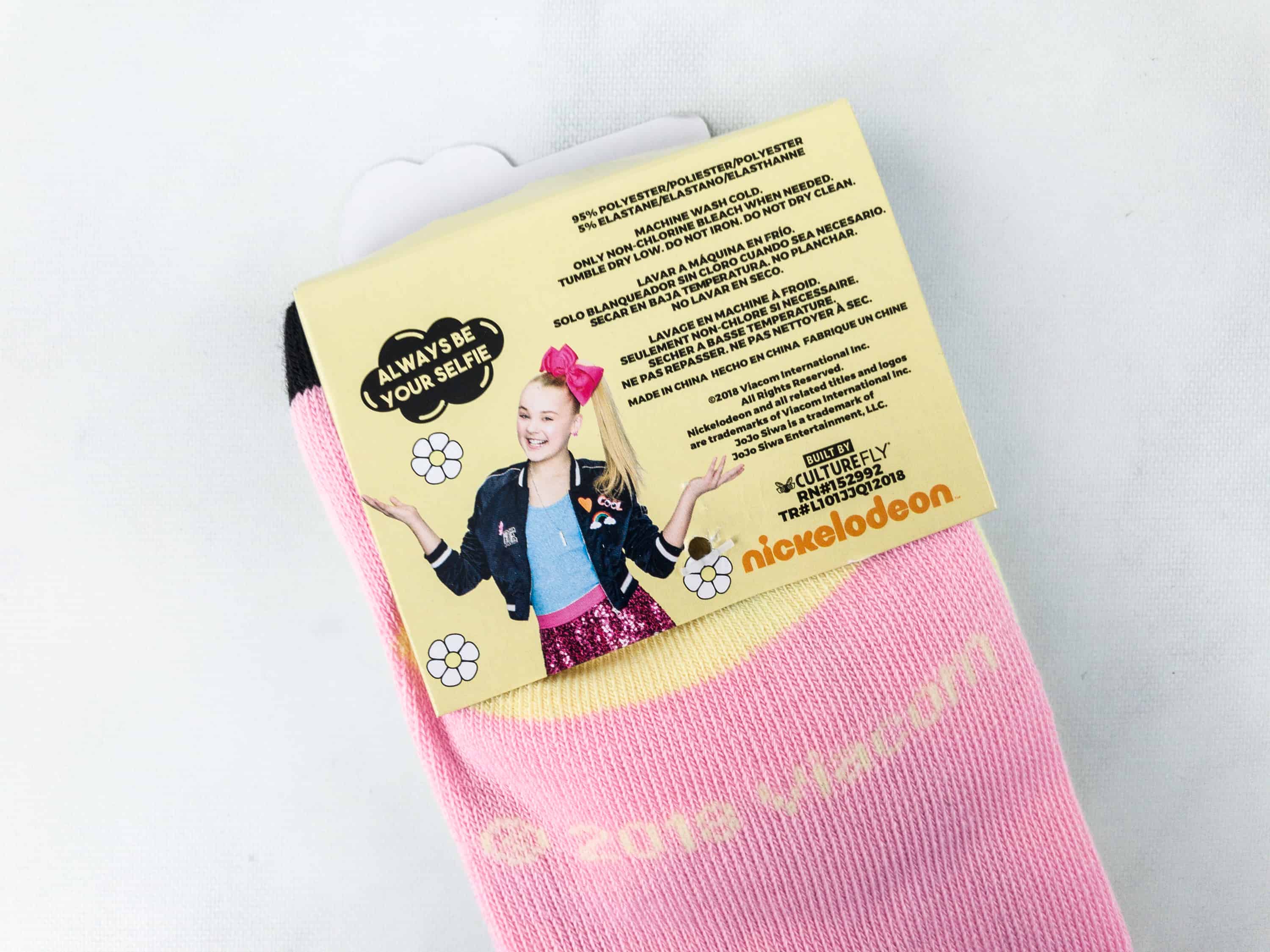 These are made of 95% polyester and 5% elastane. You don't need to dry clean, cold machine wash is enough.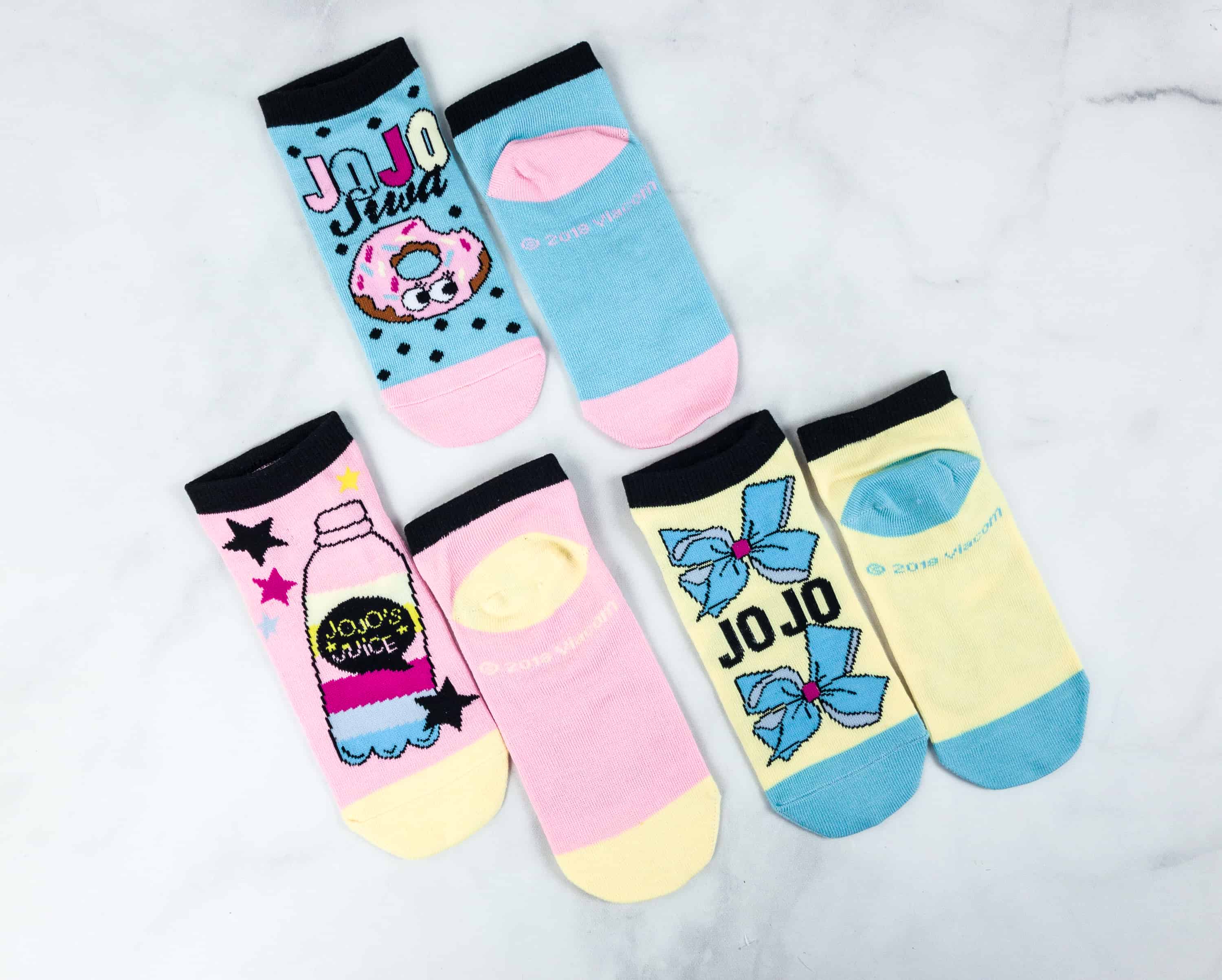 These socks are just too cute and very comfortable. It is not tugging or dragging when worn like the other ankle socks do.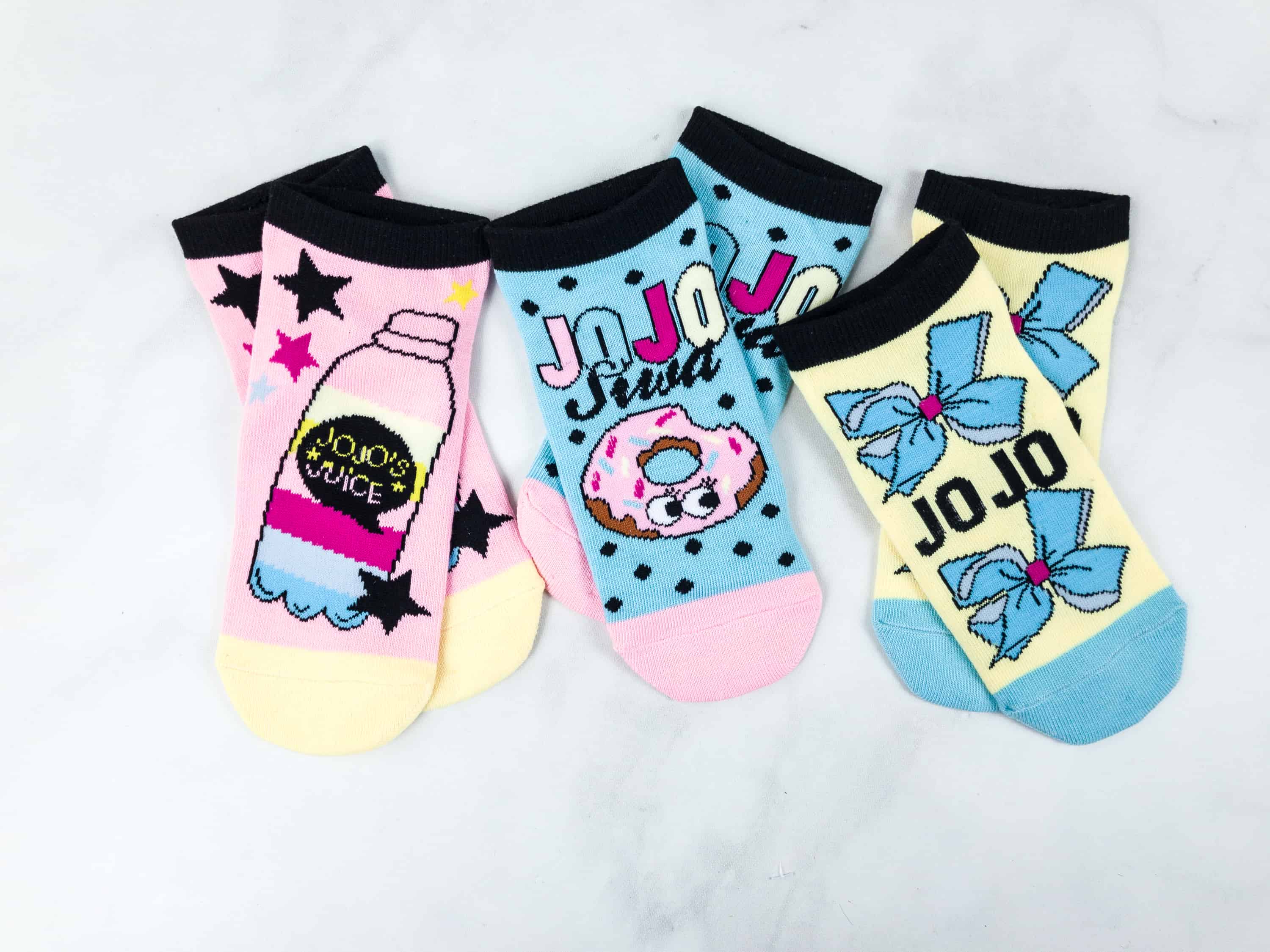 My daughter can never have too many cute socks.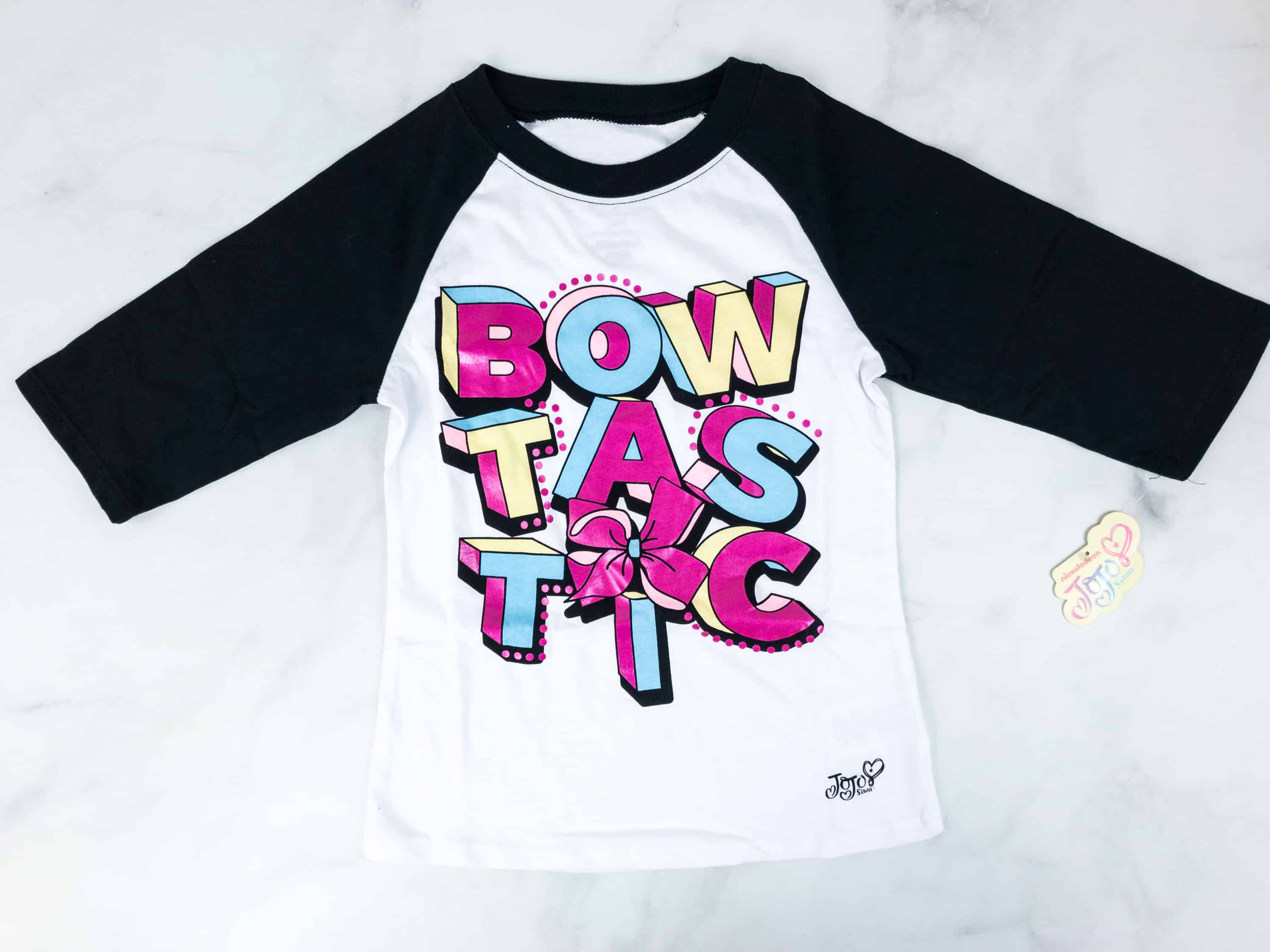 Graphic Raglan Tee. The tee looks good on my daughter. It's in white, while the raglan sleeves are in black.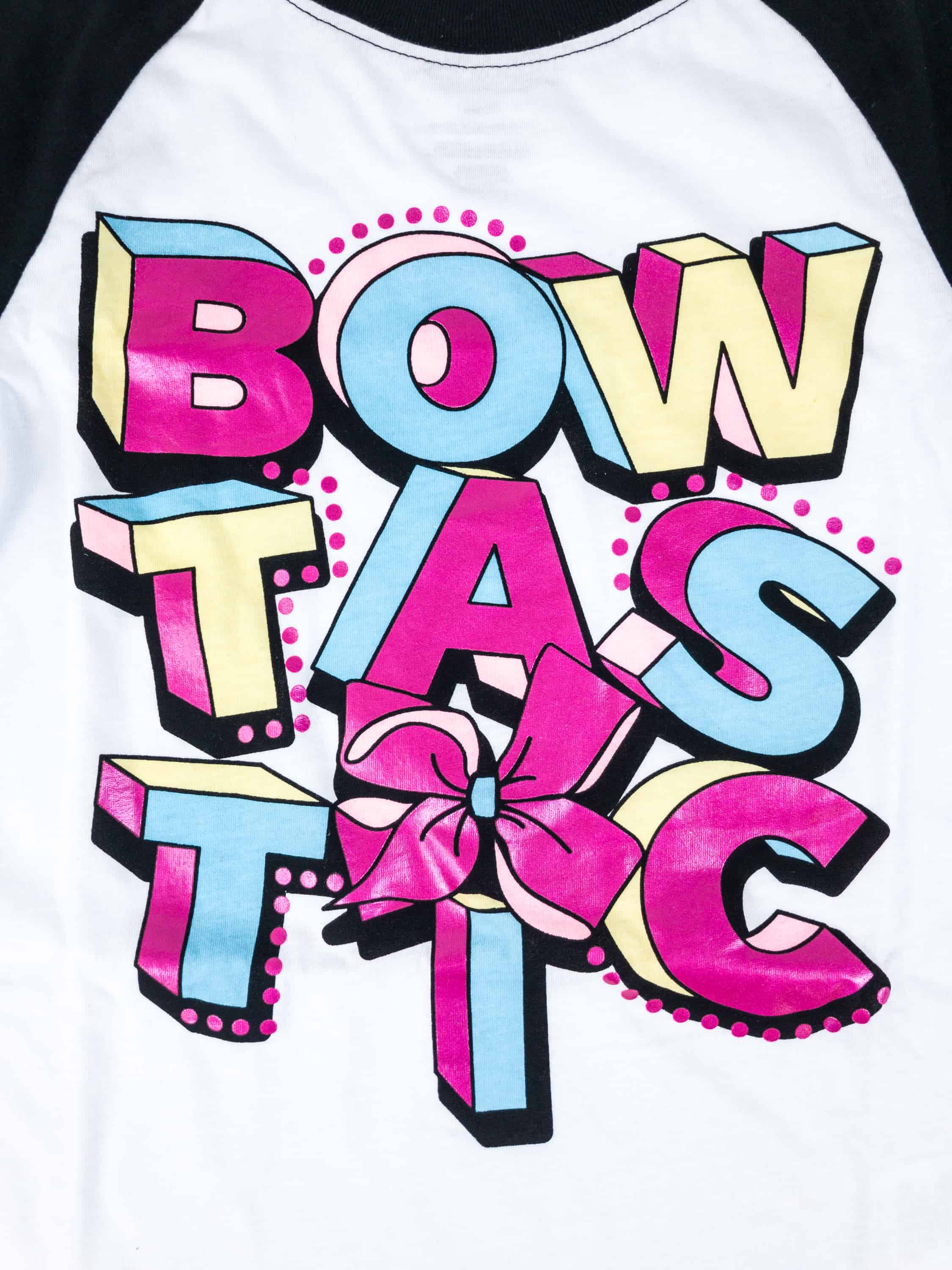 The shirt's design in bold colors match everything in this box and my daughter loved it!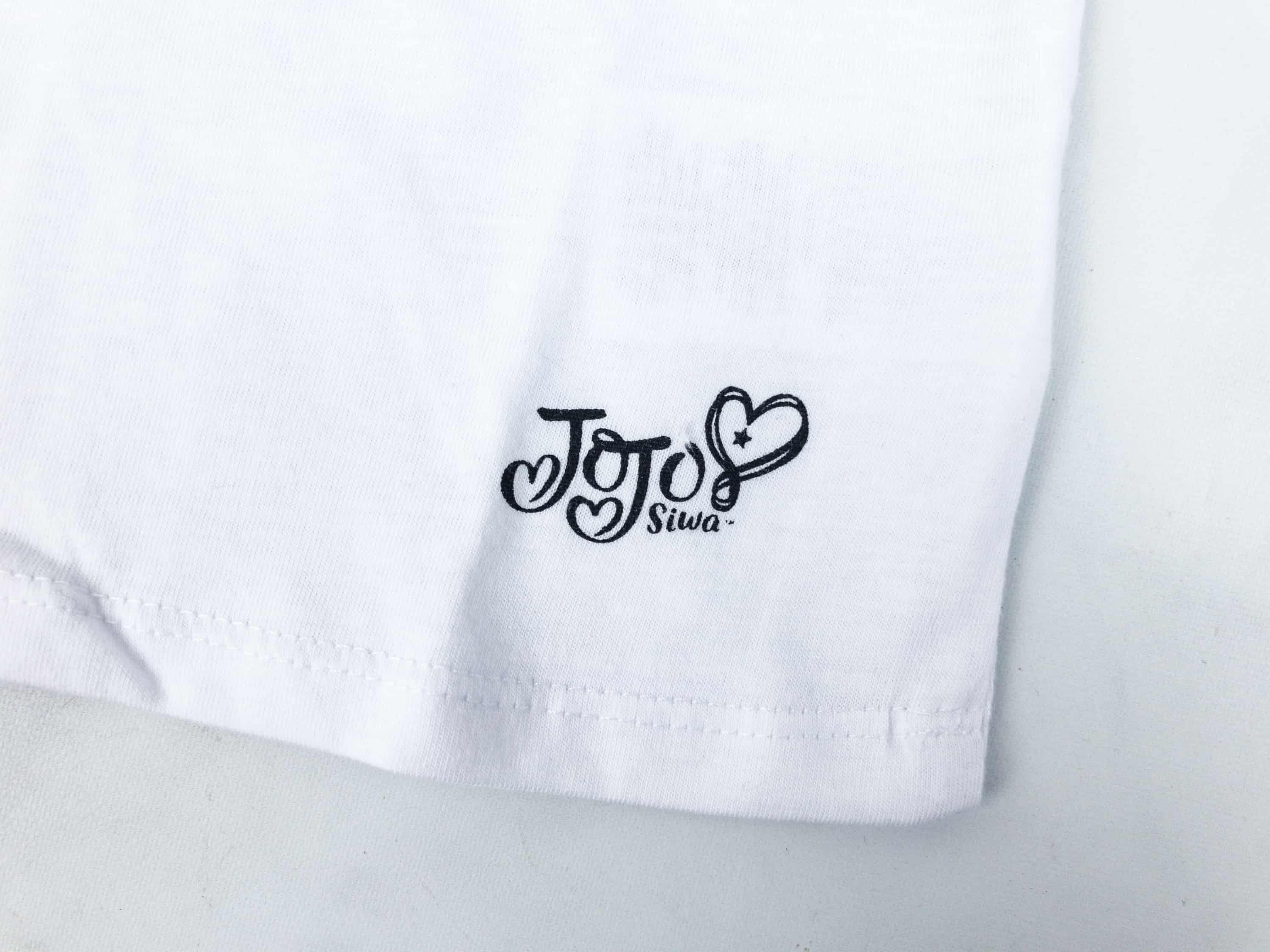 Can you imagine having that success, a clothing line, or a subscription box under your name at that young age? Jojo is only 14!
This whole box completes a whole look and everything is of good quality! I like that it didn't focus on apparel only and gave us a variety of goodies to enjoy. My daughter especially liked the bow of course and the colorful case. I like the shirt and socks on her because they fit her very well. I could use an additional umbrella too! It's a bonus that it's trendy and easy to use. We're lucky because they have limited boxes and it sells out fast. My daughter can't wait for the next box!
Are you getting The Jojo Siwa Box too?