The Geeky Stitching Club is a monthly subscription box that provides cute cross stitching items. Each box includes 1 full cross stitch kit, 2 extra patterns, 1 mini supplies kit plus some sweet treats. It all comes gift wrapped in one of the special printed boxes, sprinkled with confetti and with a personalized name sticker. You can include an extra FULL kit and pom pom trim by adding just £5 (about $7) a month, just select the XXL box version.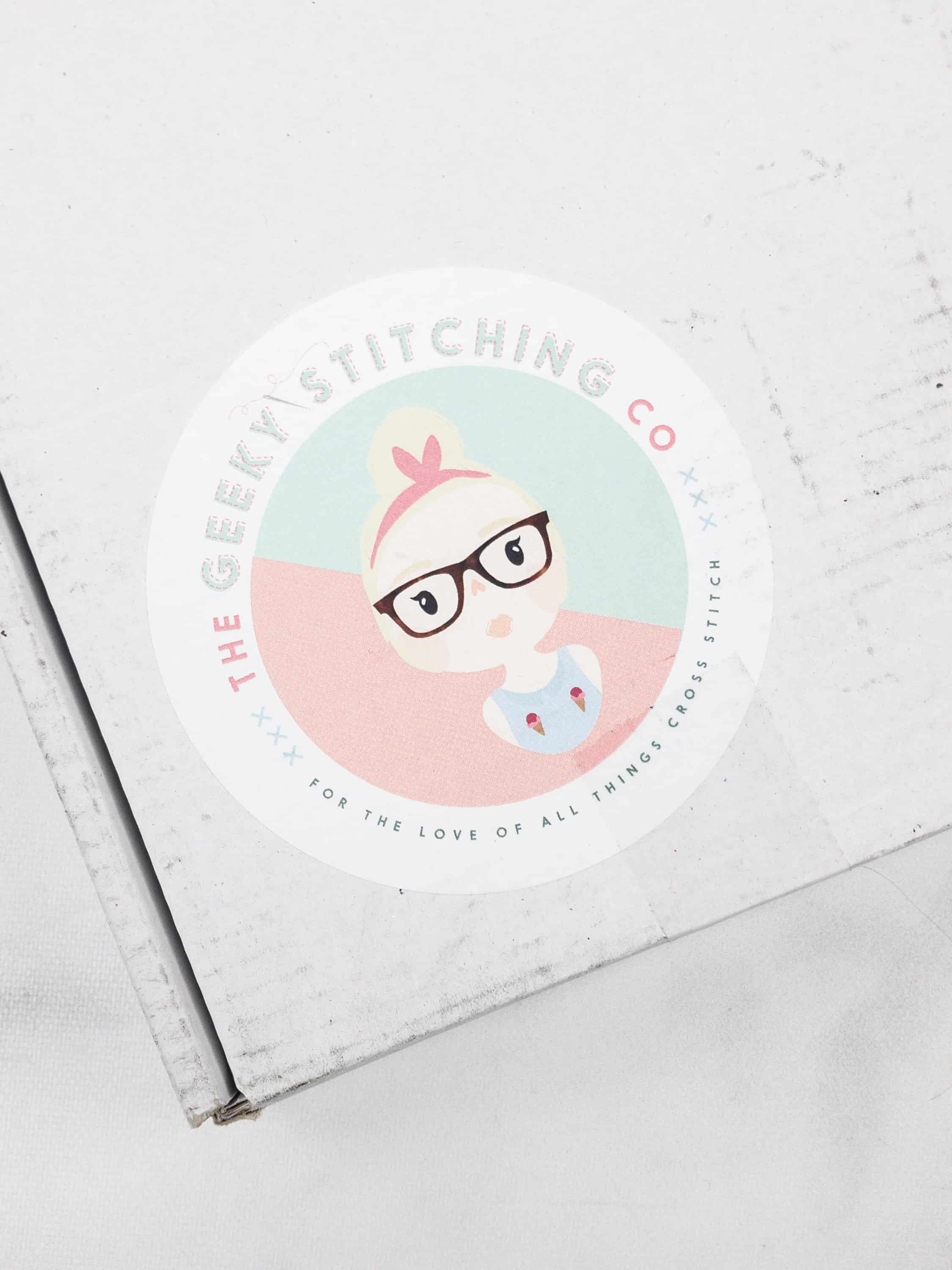 Box cost starts from £10.99 (around $16) each month, and ships internationally.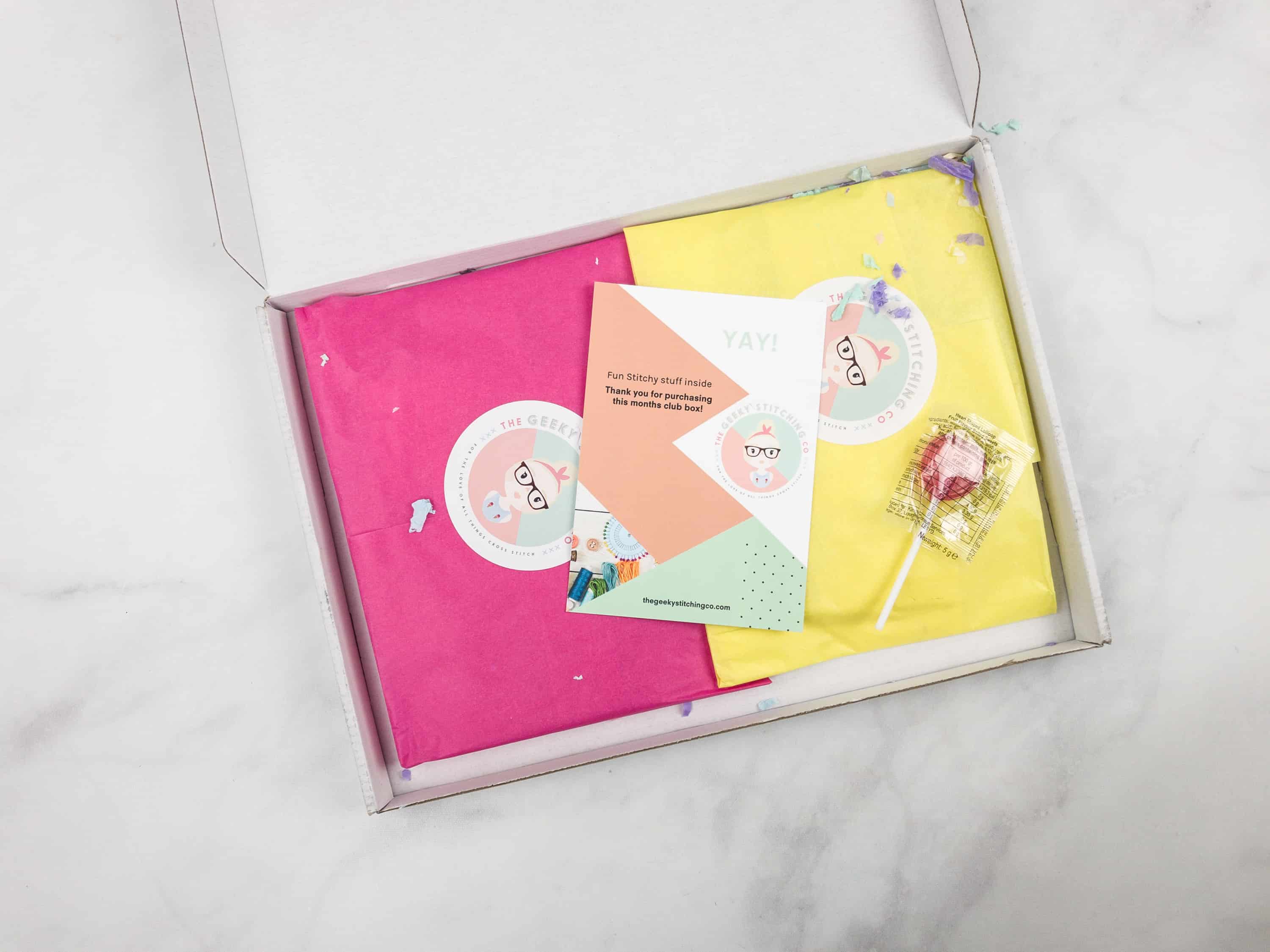 Upon opening the box, we were greeted by a cute card and a sweet treat!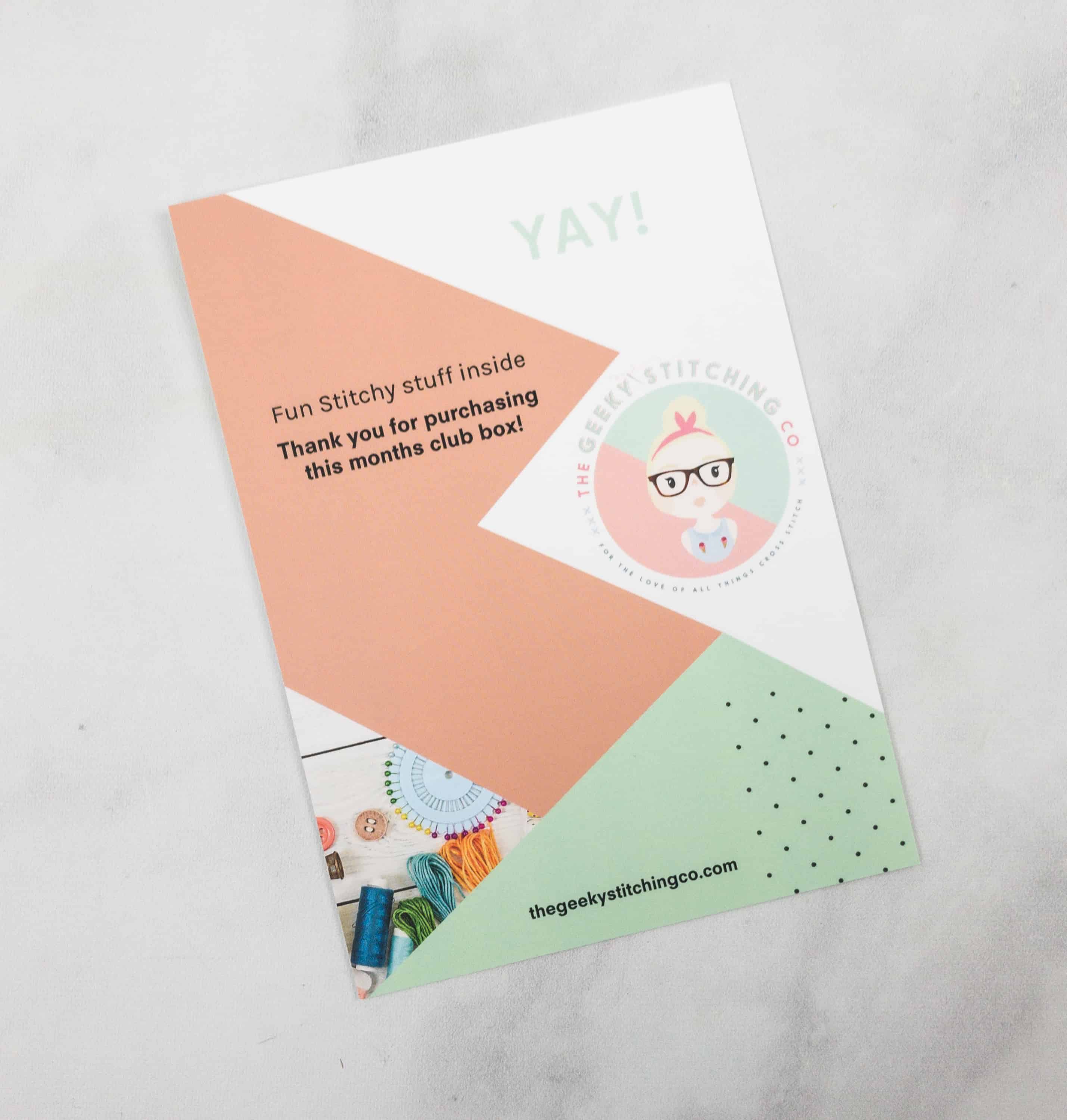 The card includes a thank you note.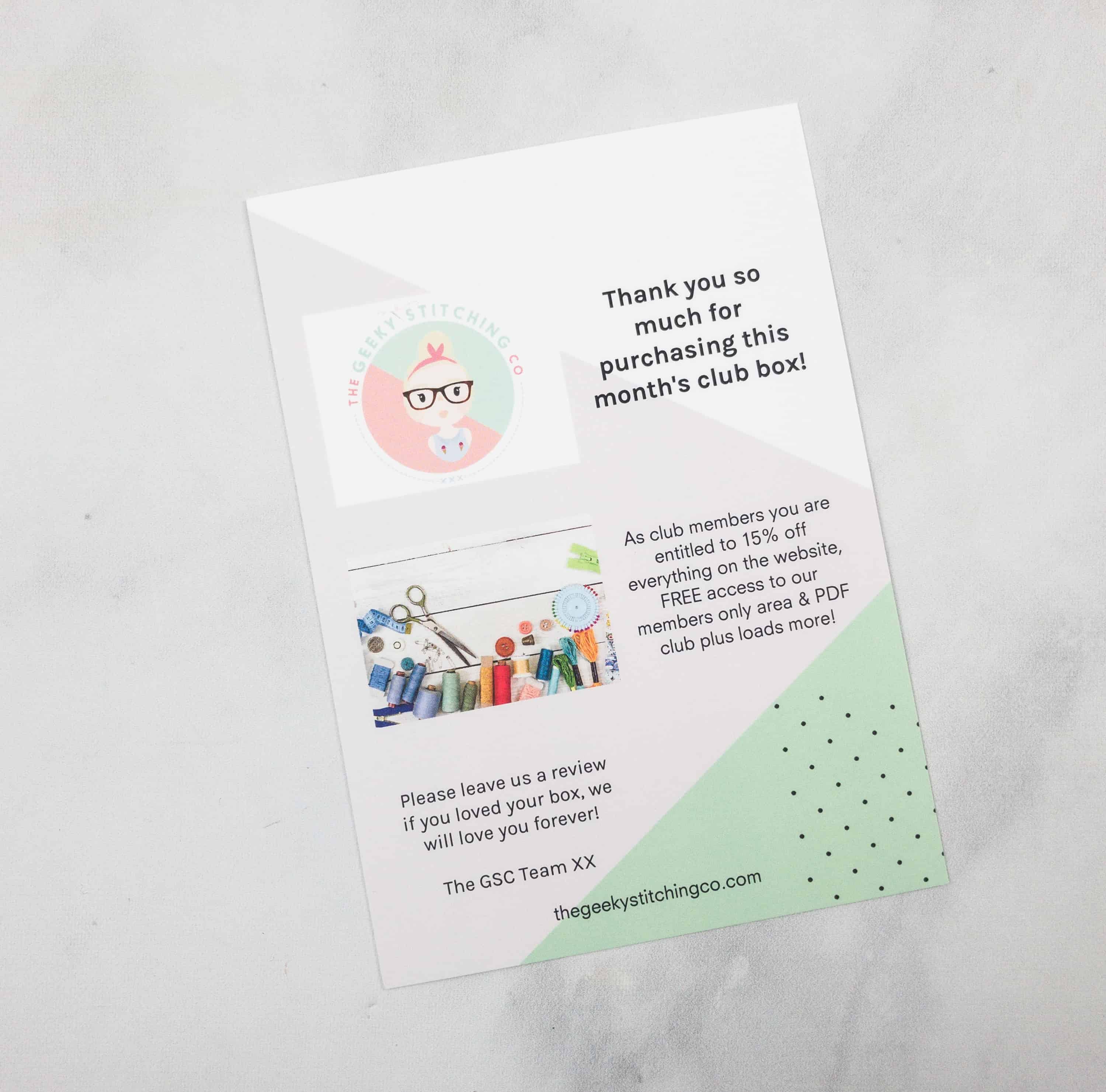 Club members are given a 15% off coupon code for all purchases on The Geeky Stitching website.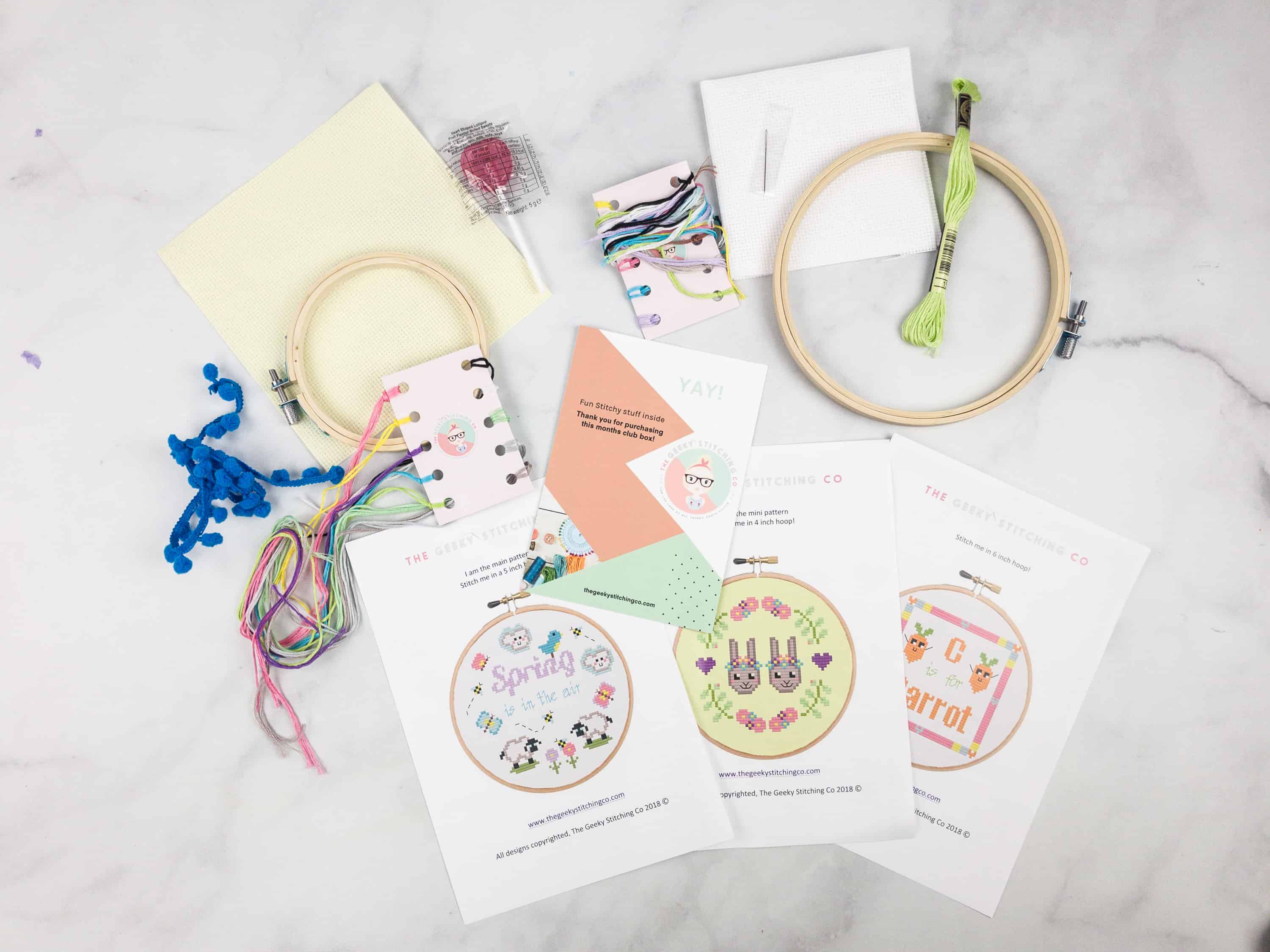 Everything in my box!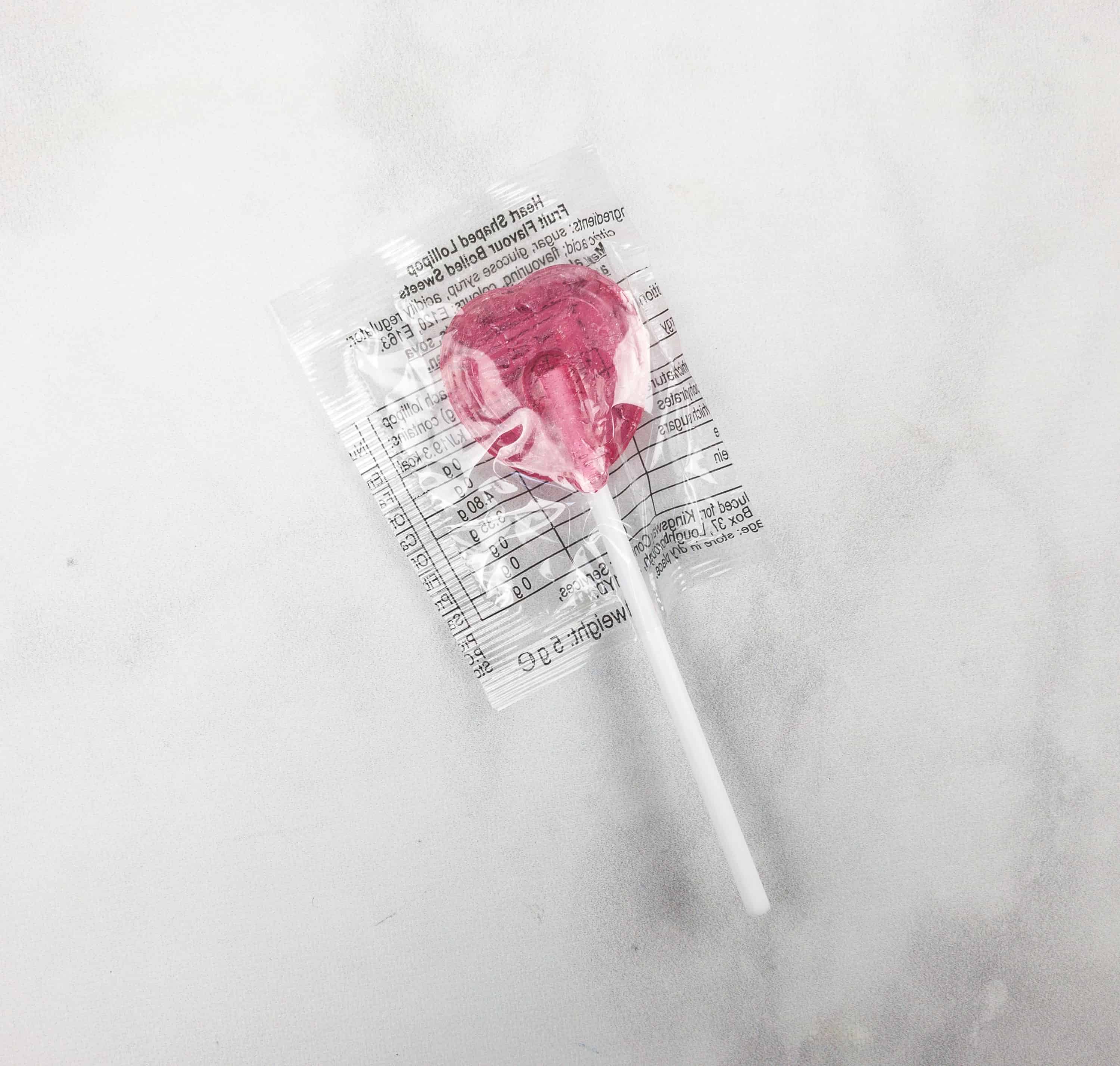 Lollipop. Such a sweet welcoming treat from the box!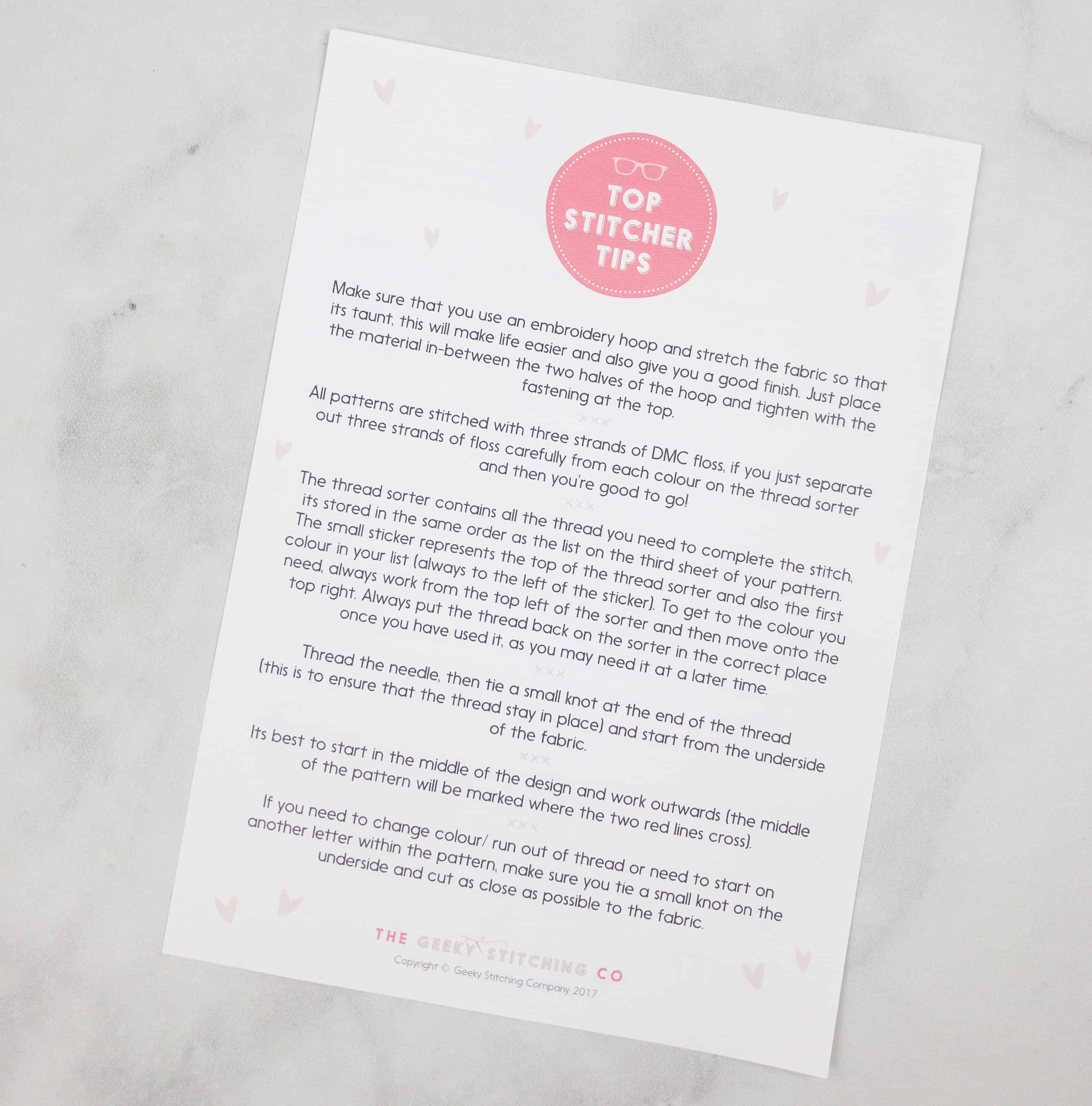 There's a sheet that contains stitching tips if you're a newbie!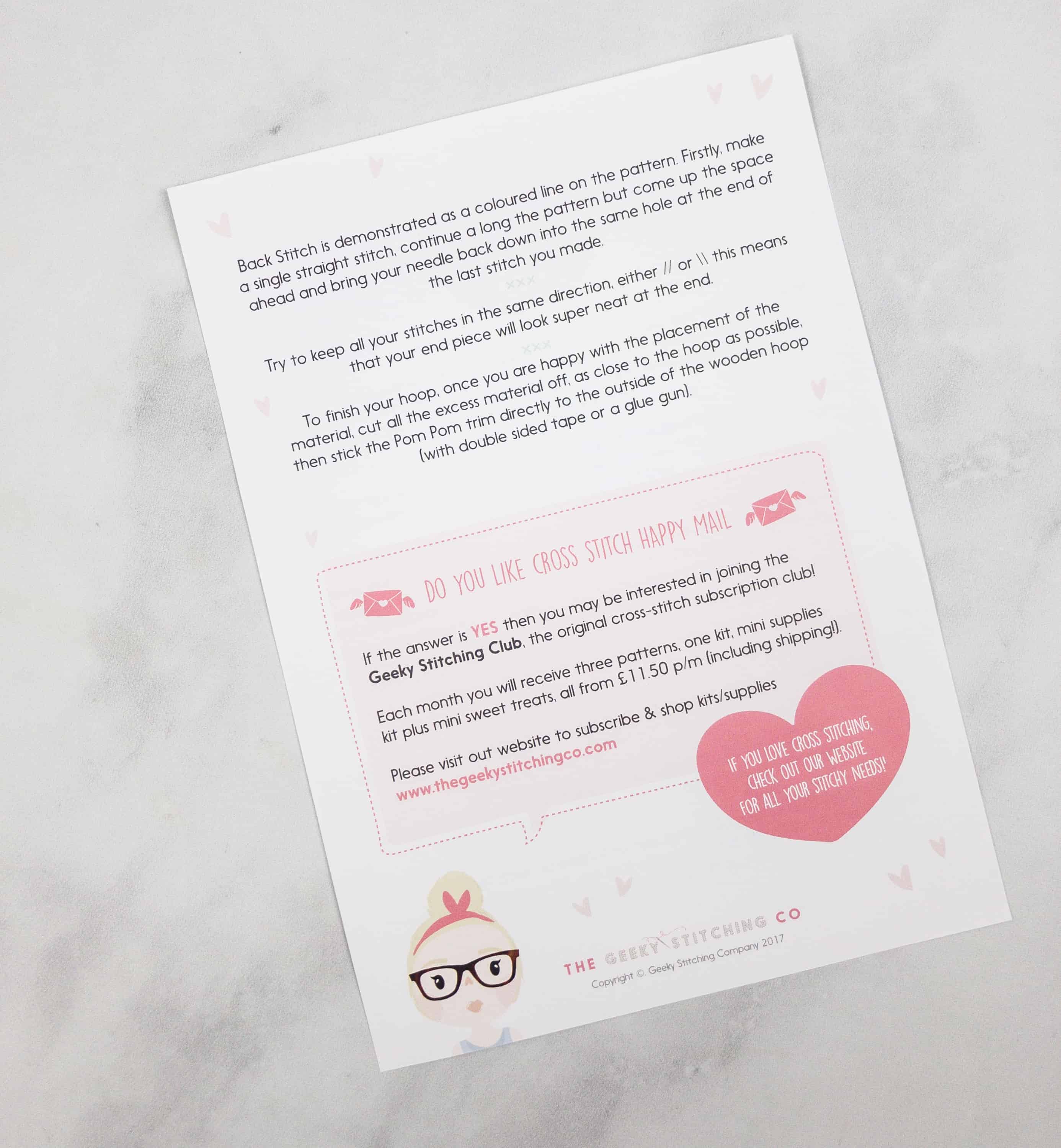 There are also explanations on some stitching styles and techniques.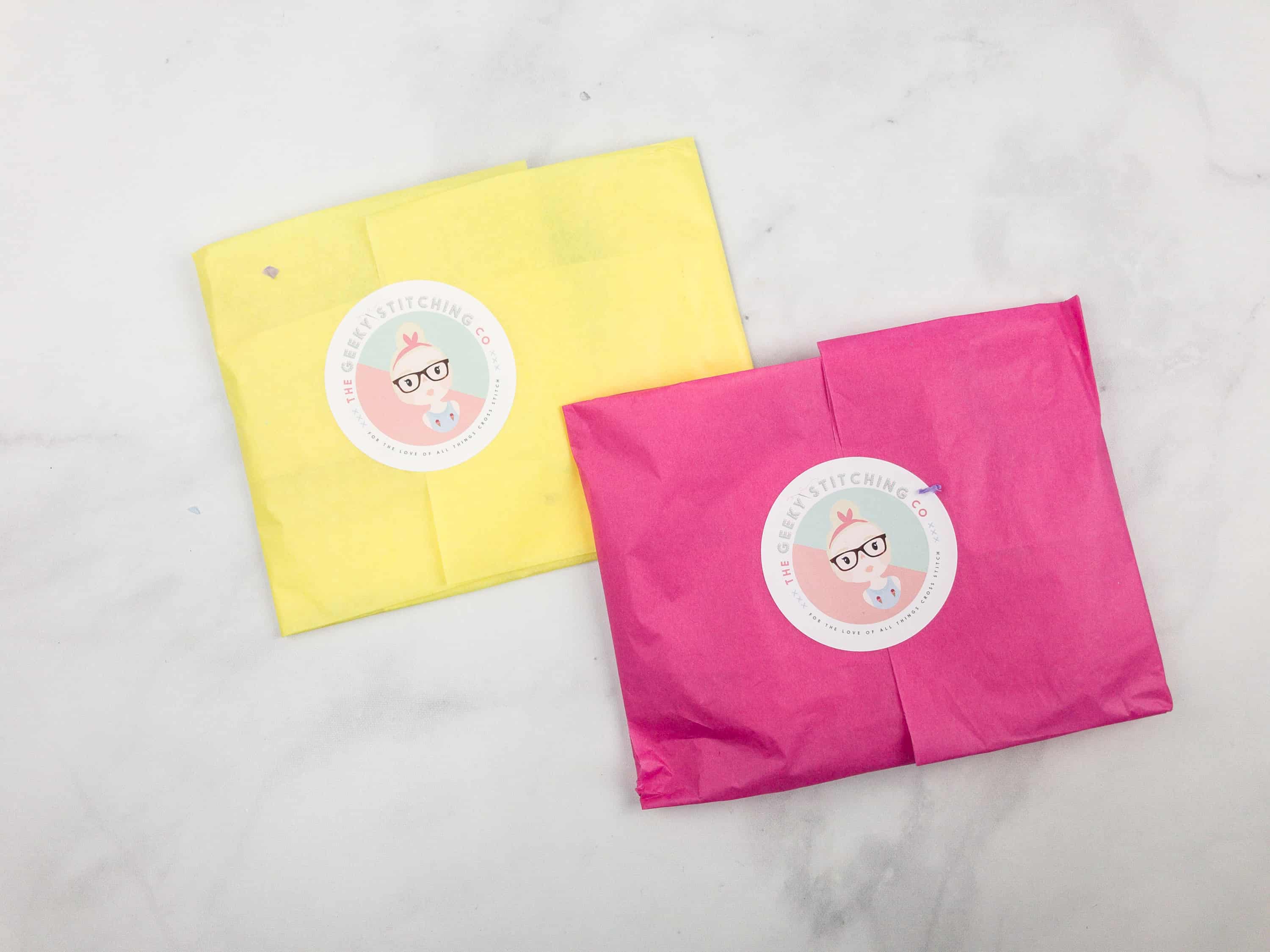 The items are beautifully wrapped!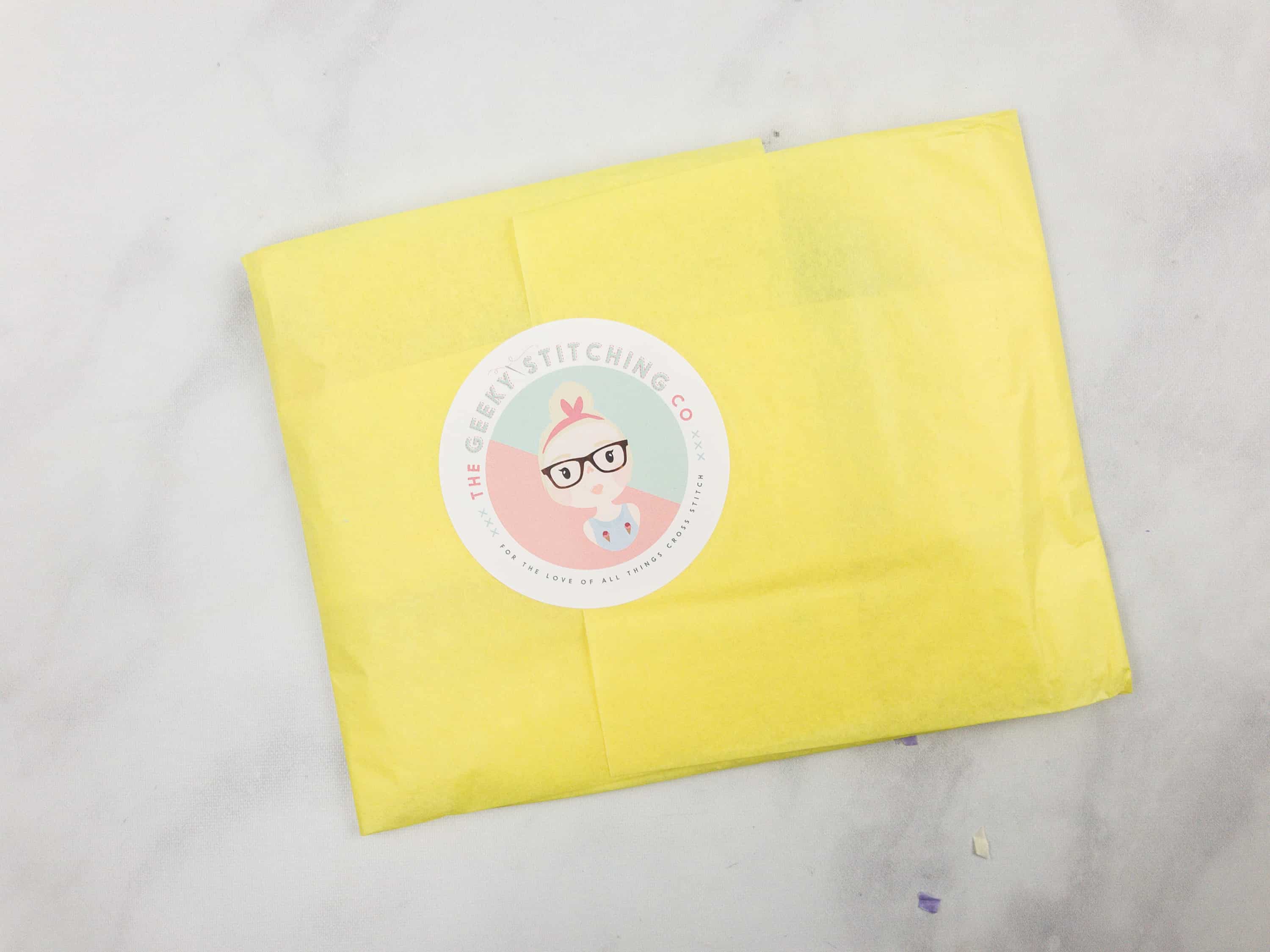 The first cross stitch kit we opened was wrapped in yellow paper.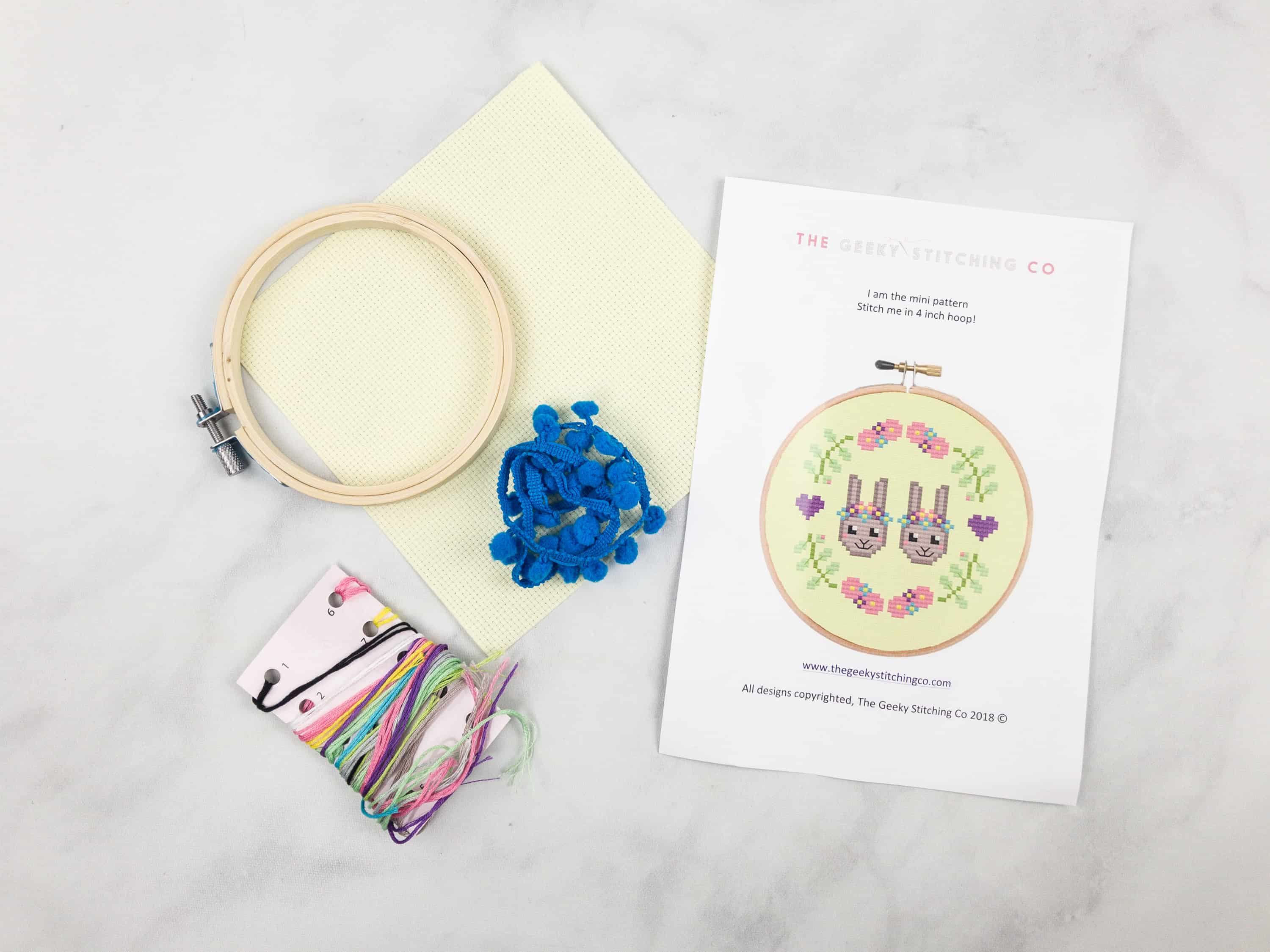 They provided complete supplies for a little unicorn stitching pattern. I'm really excited to make this one!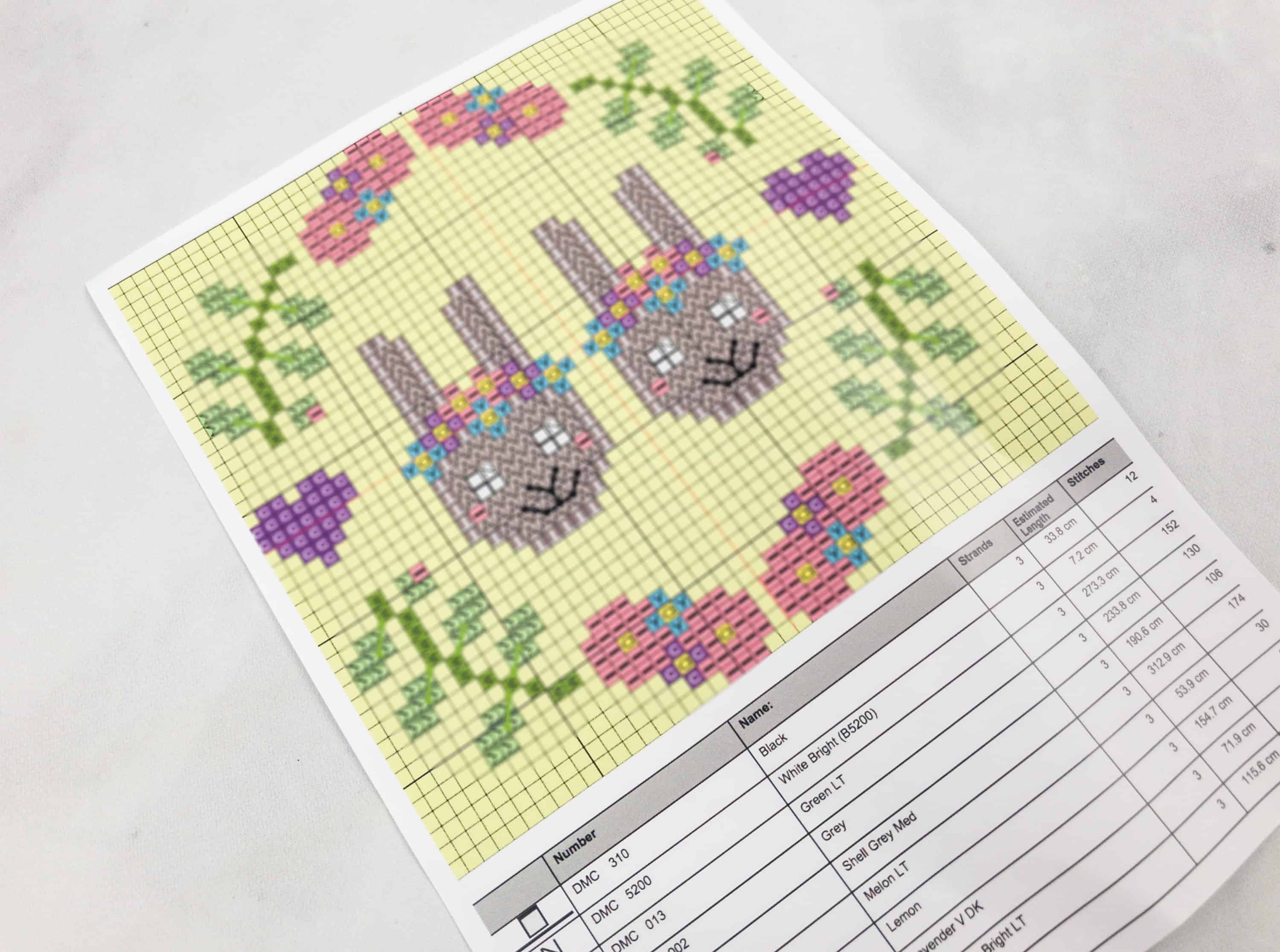 Embroidery Pattern. This pattern features two bunnies with colorful wreaths on their heads and a larger wreath pattern around them. The combination of violets and pinks is just too adorable. You'll also find a list of DMC numbers that you are going to use to complete the pattern.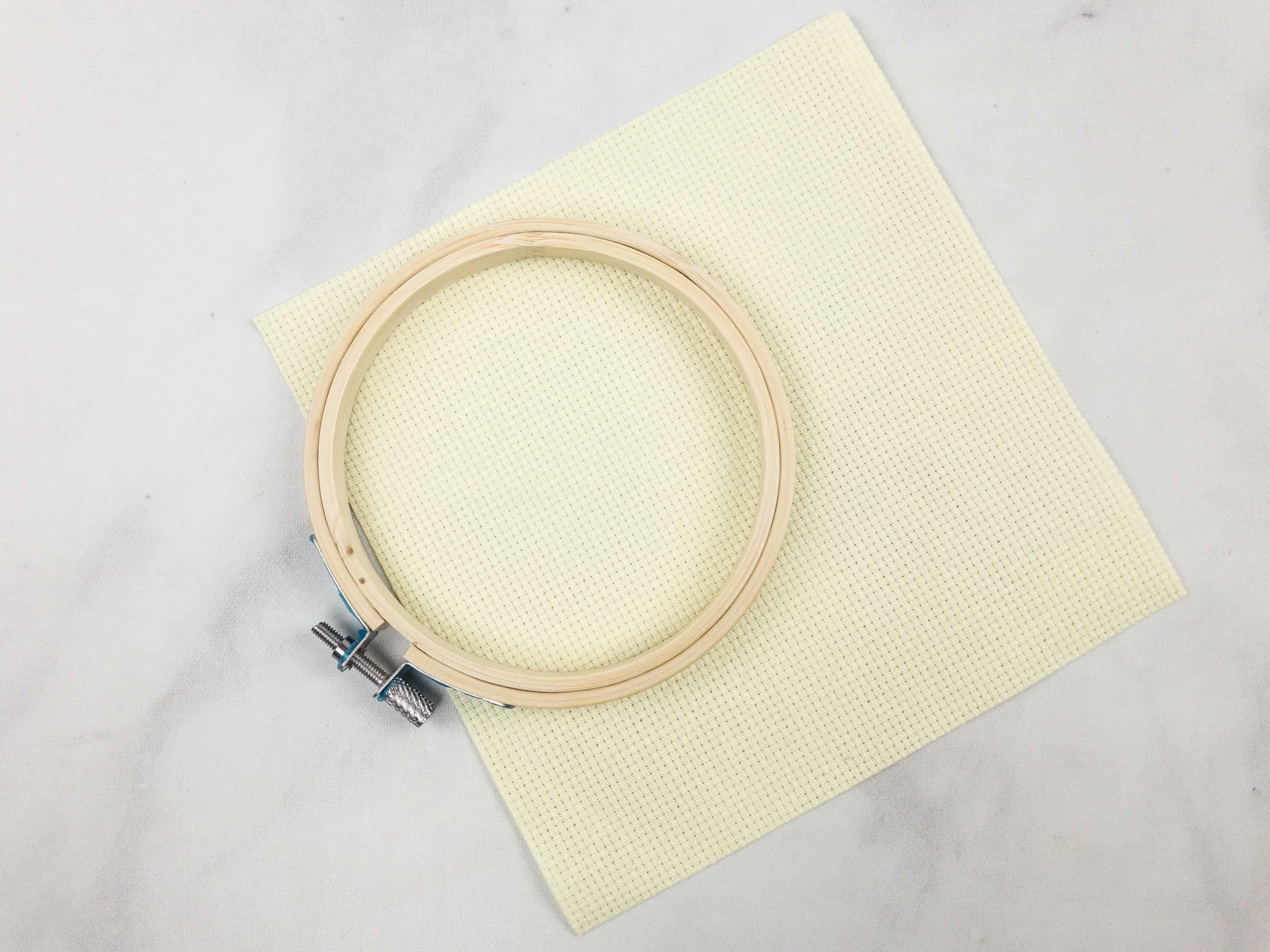 Embroidery Hoop. Every kit comes with a 4″ embroidery hoop. It holds the fabric well, so it's stretched and your final output will look tight instead of saggy. It can also be used as a frame.
Cross Stitch Fabric. Of course, they also provide the fabric where you will stitch the pattern. Also known as aida cloth, it is a specialty fabric that is used mainly for cross-stitching. It comes with natural mesh to easily facilitate the stitching style. Aida isn't my fave (I prefer linen), but it also means that I don't need a magnifying lamp to stitch, which is perfect for these kawaii projects.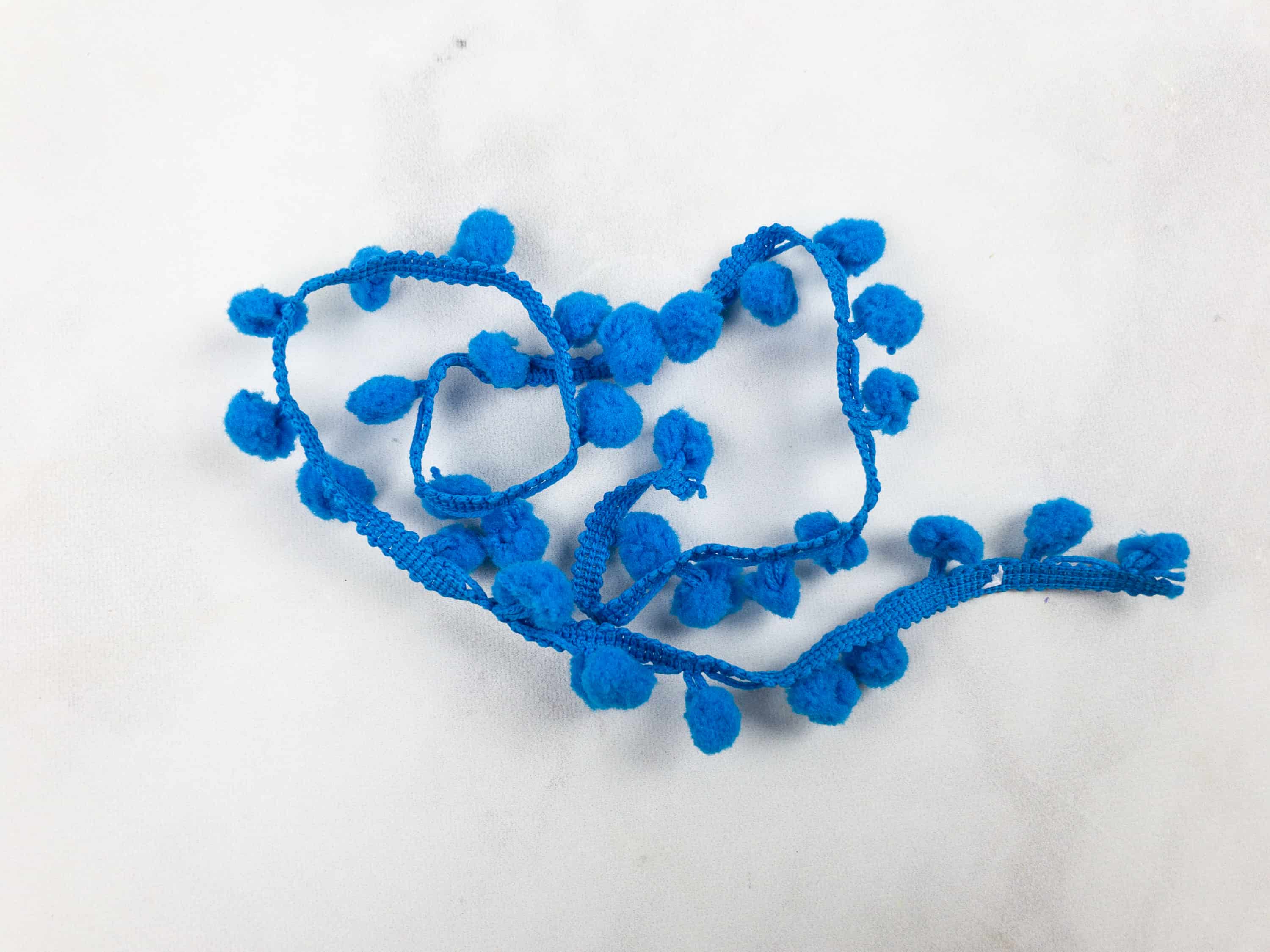 Pom Pom Trim. This pom pom lace can be used as a trim for your final cross-stitch output. I got mine in blue!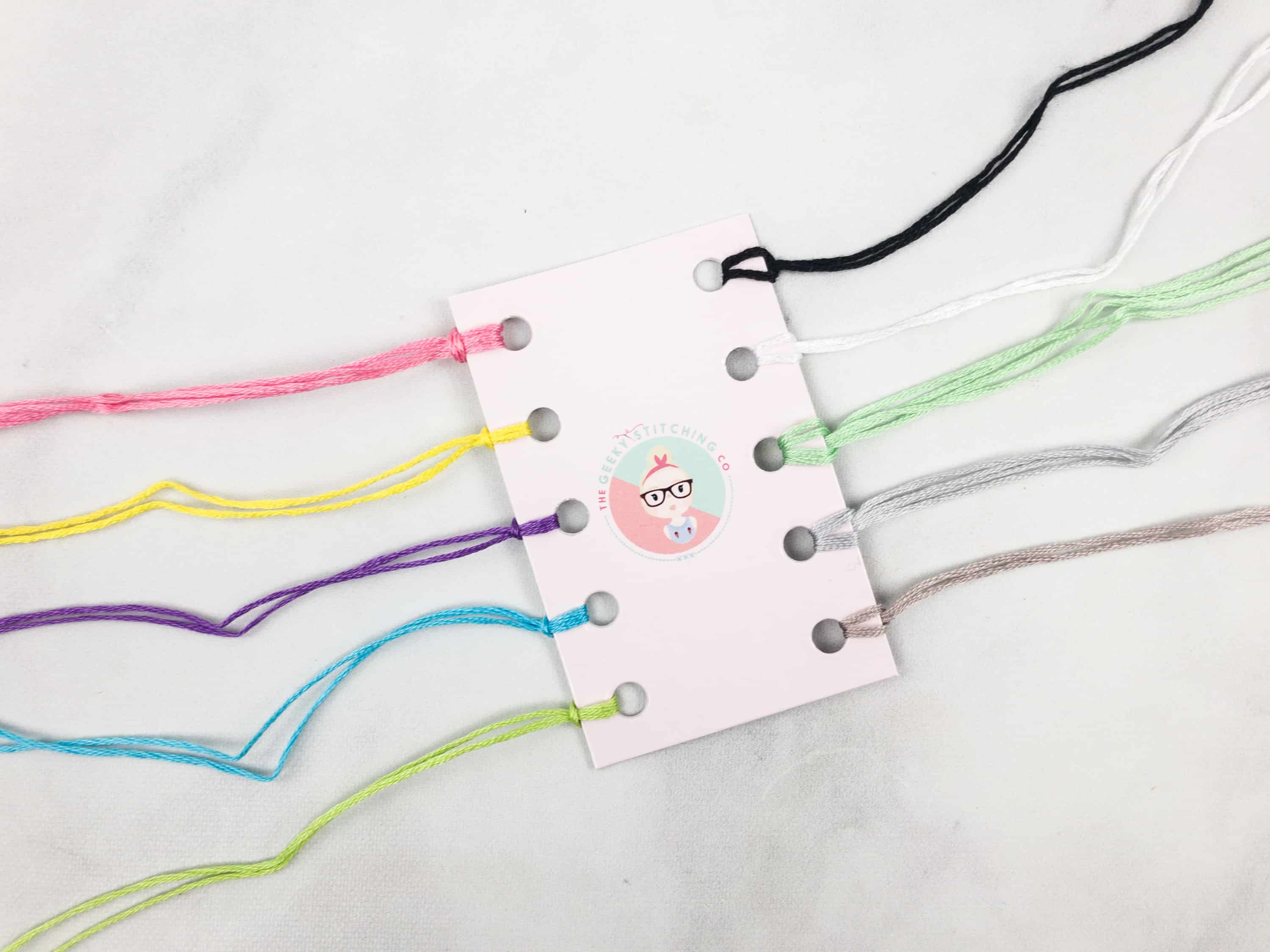 DMC Threads. Every kit always comes with the necessary DMC threads. I love the bright colors they chose for this month's pattern.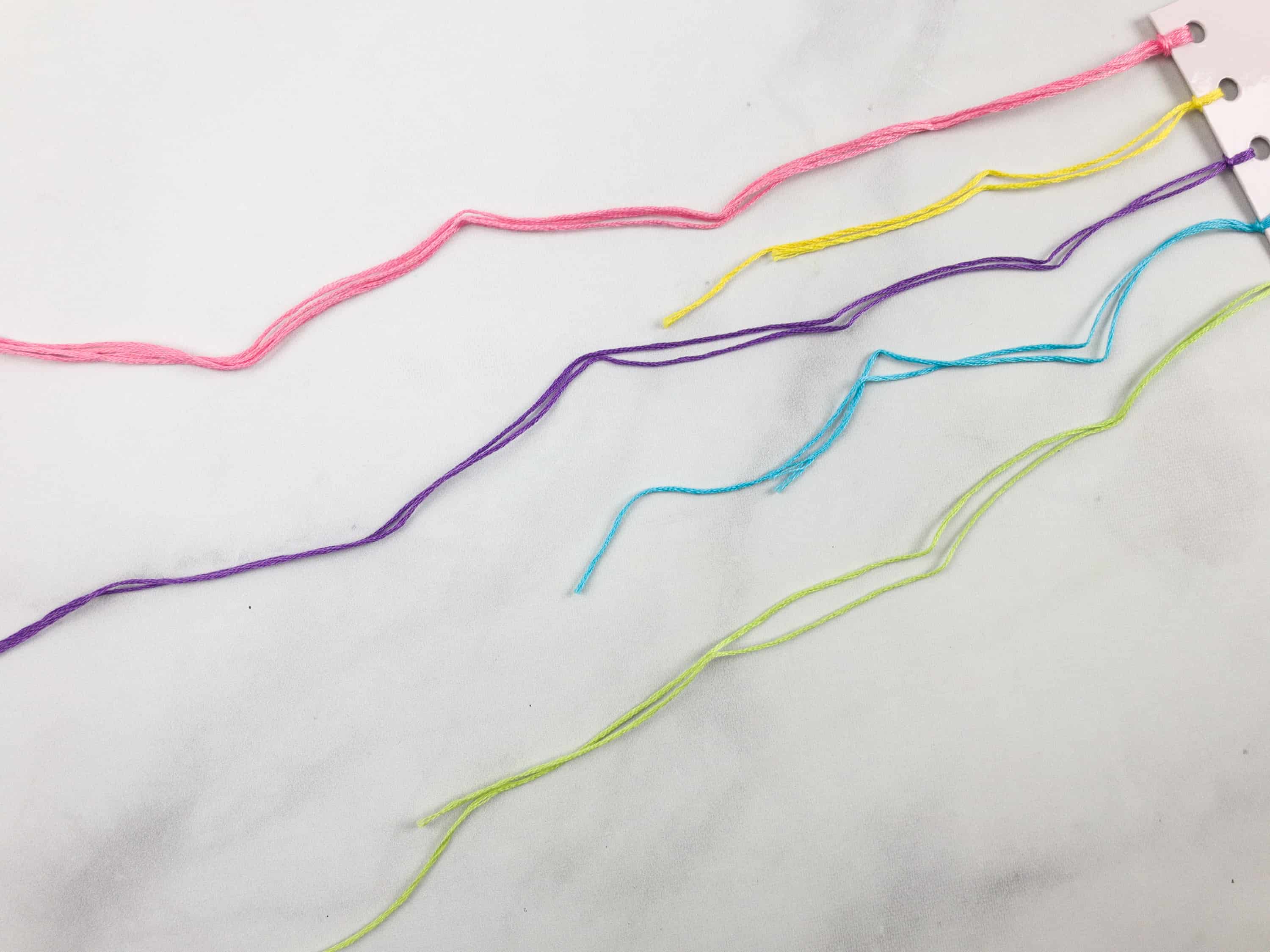 These are thick and durable!
Each hole is numbered so you can easily find the references in the pattern.
The second cross stitch kit was wrapped in pink paper.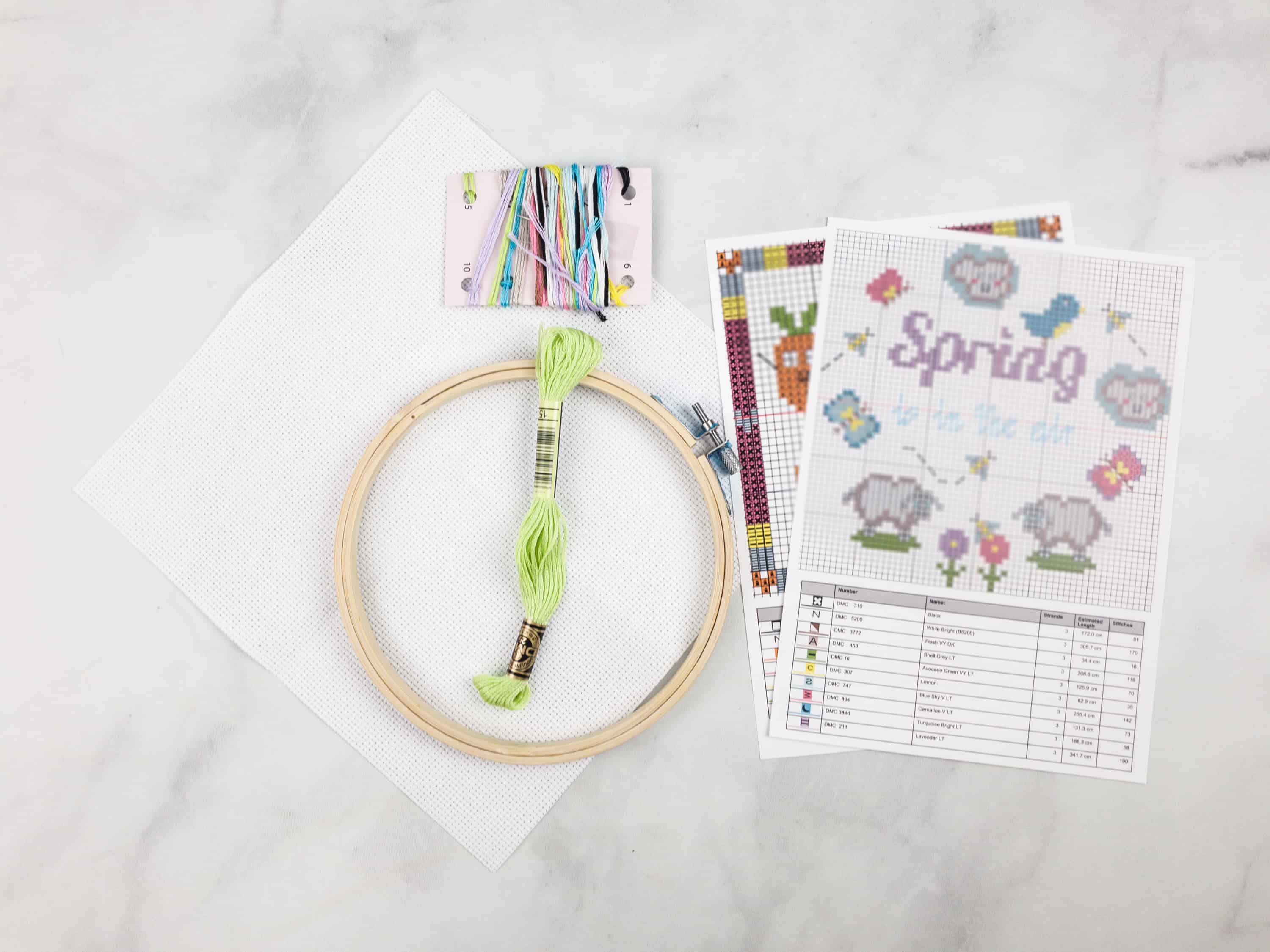 And it's all about spring!
This time, the hoop is an inch larger than the first one. It comes in 5″.
You'll get a full thread of DMC 15 as it has many uses for the pattern.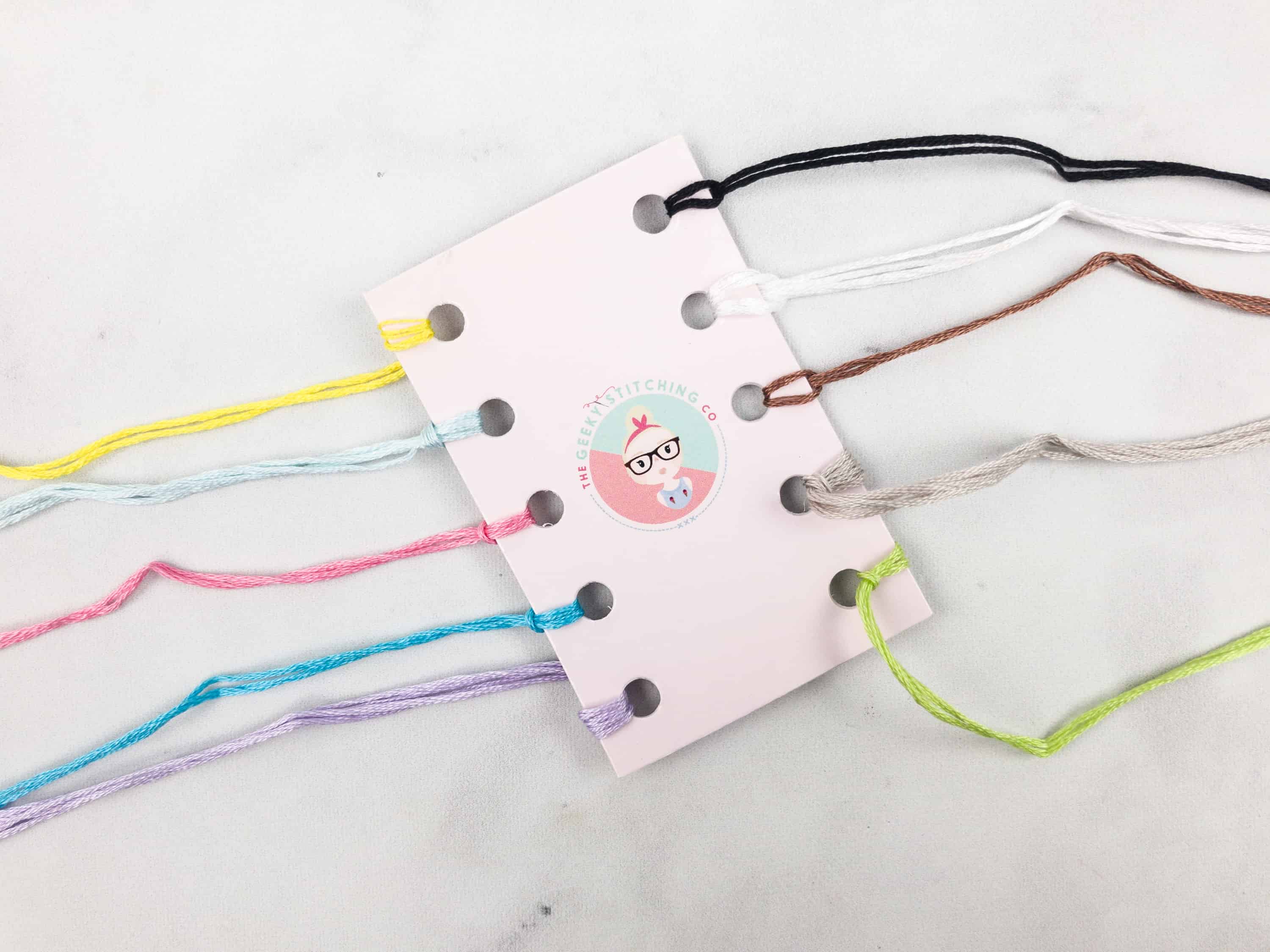 You'll get 10 types of threads all properly organized in a small card. Everything you need is right here.
The number for each thread is located at the back along with the needle that you're going to use for this project.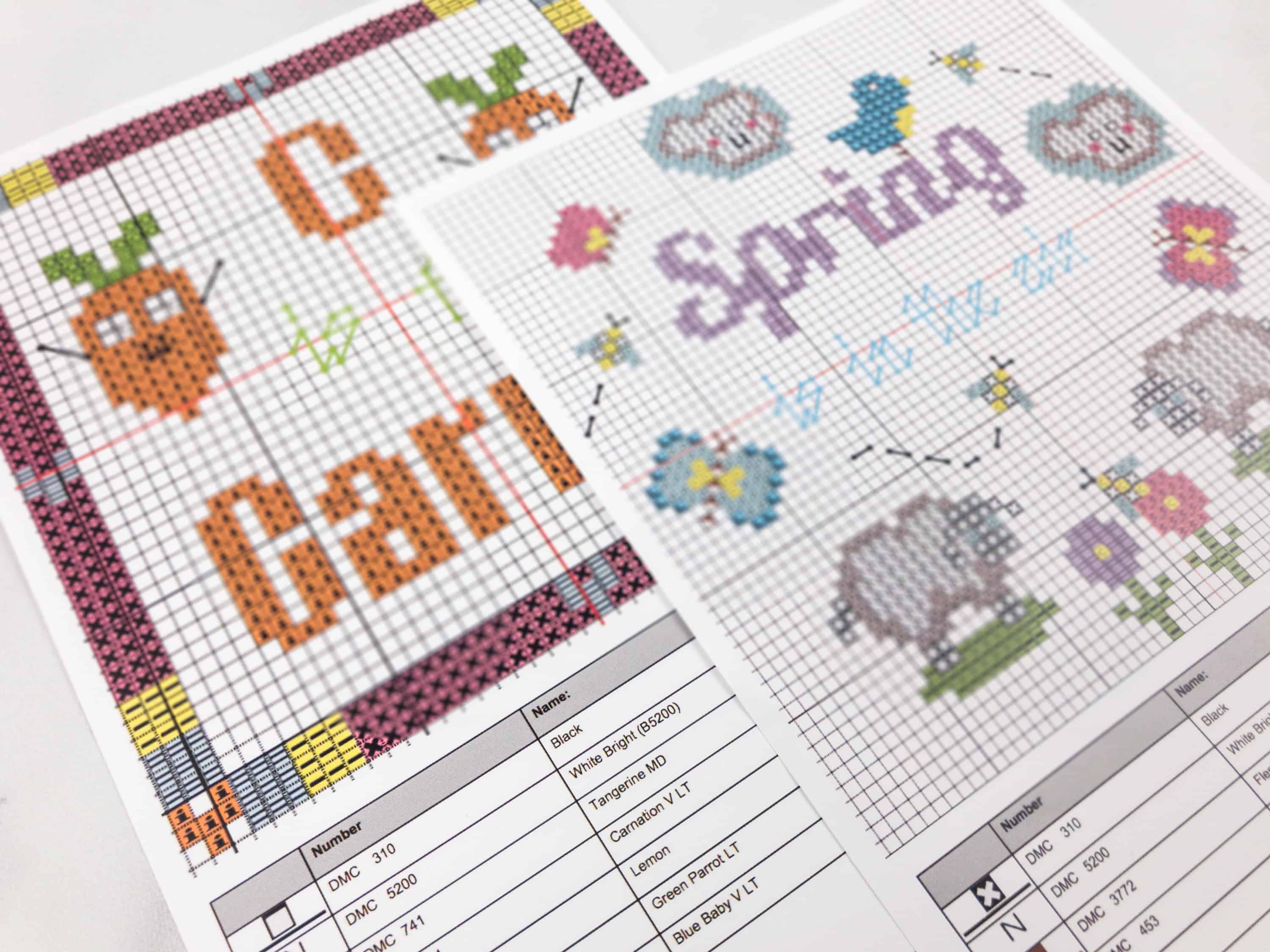 You will get detailed patterns for the two, along with the list of threads that you are going to use. The photos also show you how your stitching should look like after. I love how the carrots look happy. The sheep and flowers are perfect for spring indeed!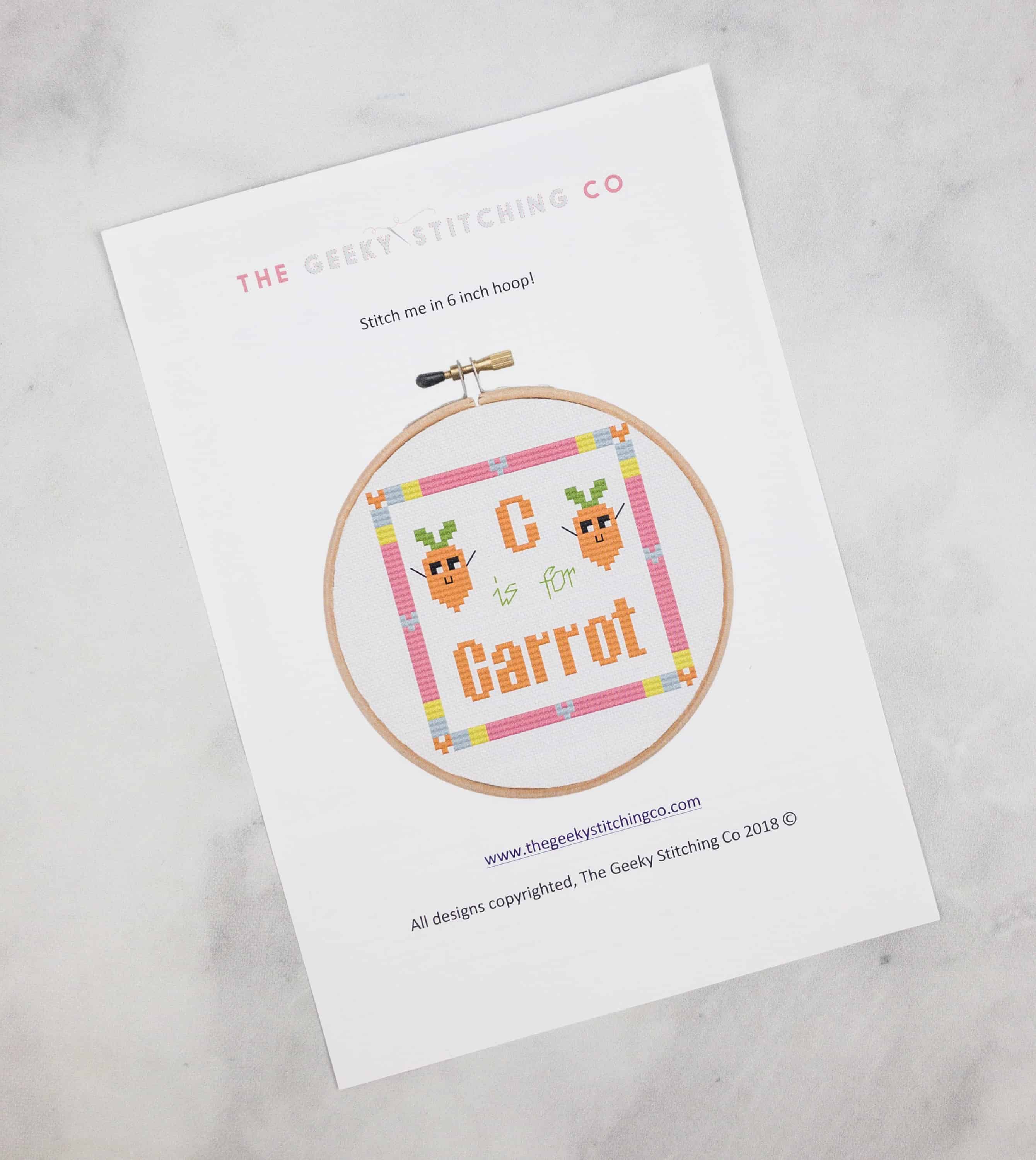 There's an extra carrot cross stitch pattern for a 6″ hoop. So cute!
Receiving Geeky Stitching Club every month is such a delight! There are two patterns with complete supplies, plus an extra pattern which is really cute. Everything's fun and perfect for spring. Also, they're ideal even for newbies. If you love cross-stitching or simply looking for a new hobby, this is a good subscription to try out. I can't help but fall for the kawaii designs and the colorful threads. I will definitely spend hours on these patterns!
What do you think of The Geeky Stitching Club box?
Visit The Geeky Stitching Club to subscribe or find out more!