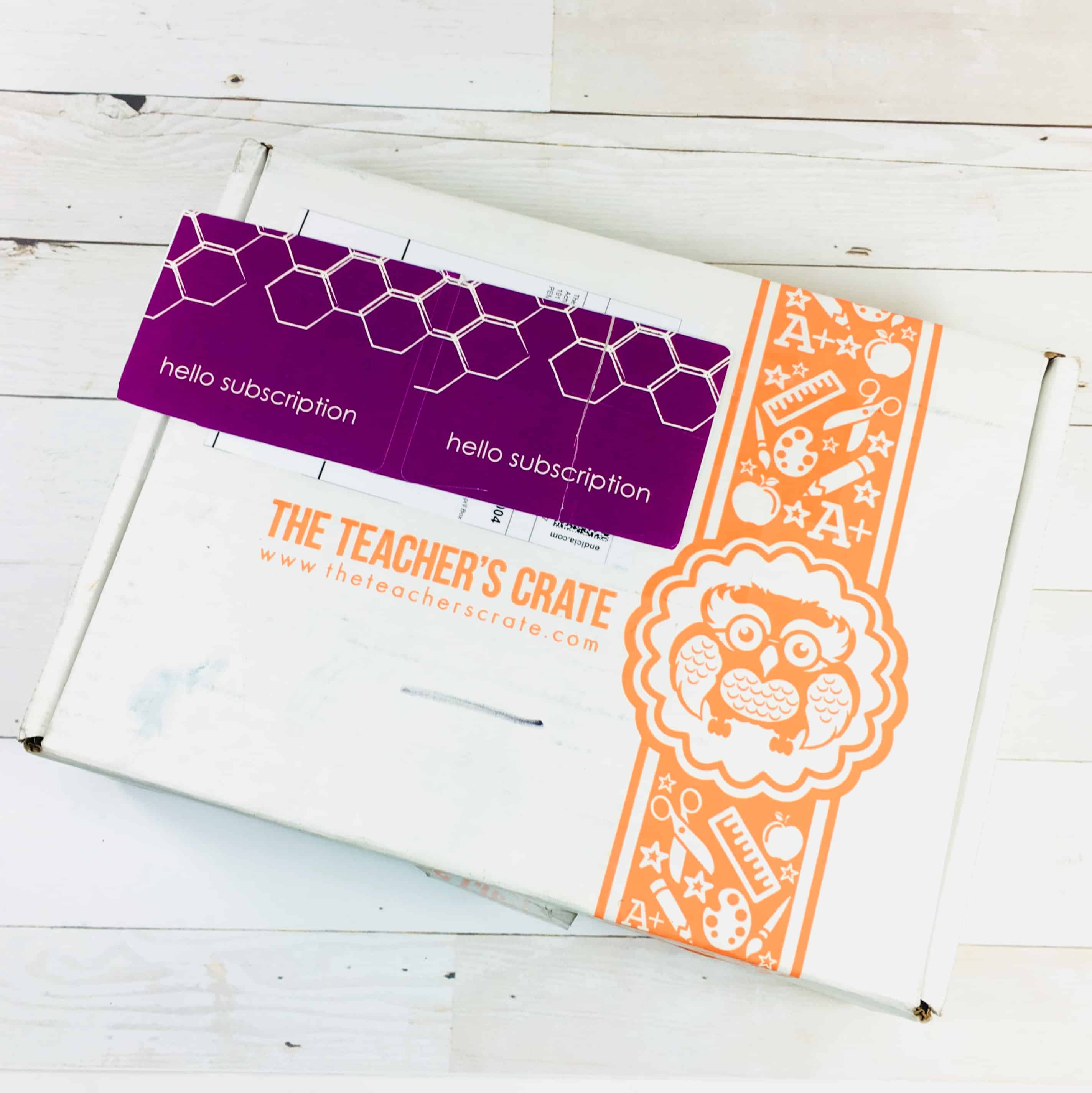 The Teacher's Crate is a subscription box for educators that sends a surprise box of at least 6 items worth $55! This box is $34.95 a month, which includes shipping, but the price drops for longer subscriptions. They also offer a Wearables subscription but I am reviewing the standard crate. It looks like a t-shirt comes in the monthly box and you get to pick your size when you sign up. I'm a former early childhood educator and current substitute teacher so I couldn't wait to see what was in my crate!
The Teacher's Crate is a subscription box dedicated to teachers looking for new, fun, creative and amazing products to enrich their love for teaching! We love to help teachers get excited to educate others. No matter where you're teaching, our goal is to deliver the best products. Each month is a mystery. Enjoy opening and sharing your Teacher's Crate with your students, fellow colleagues, friends and family.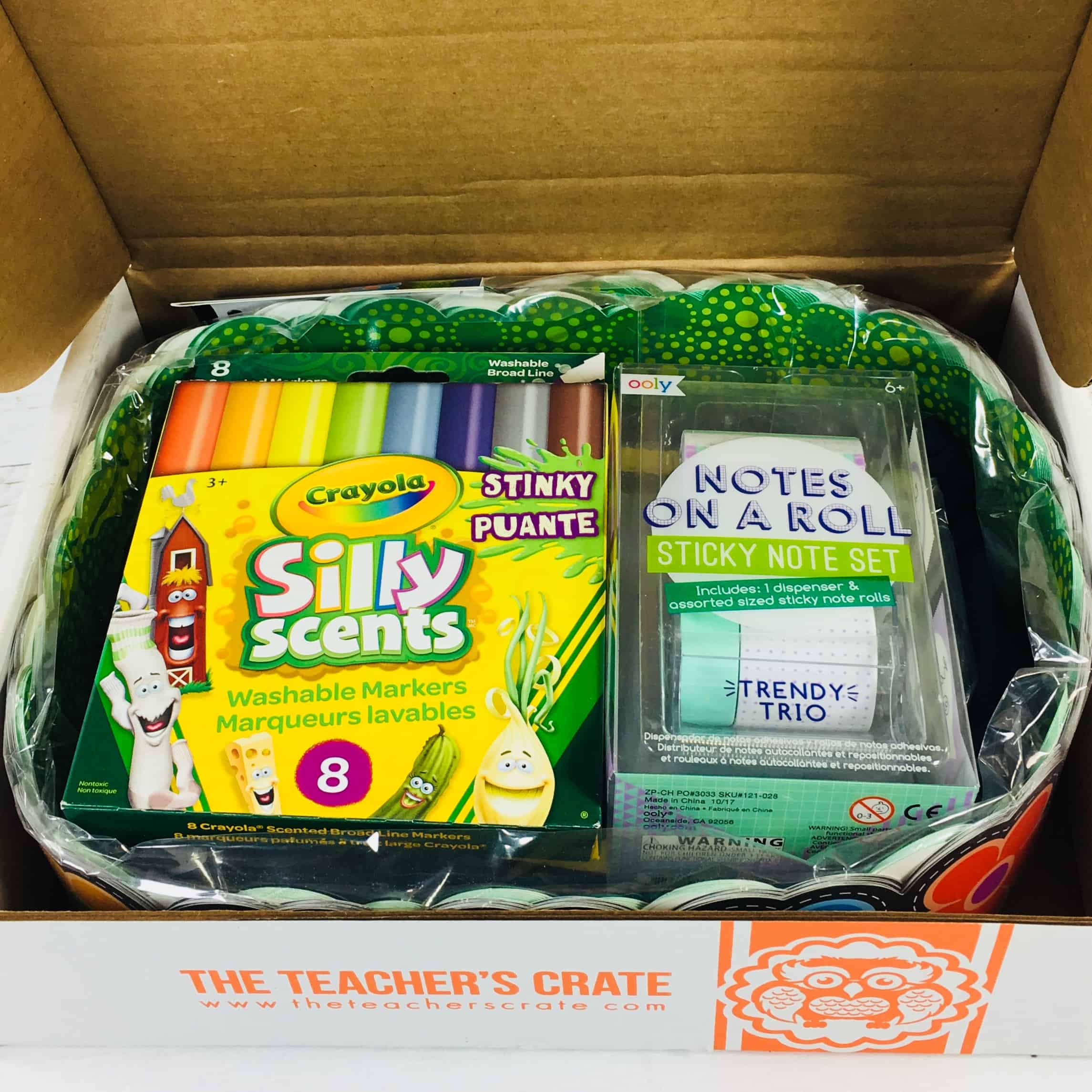 The box was filled with items and had no squiggles, tissue paper, or product info card so I could get the goods immediately!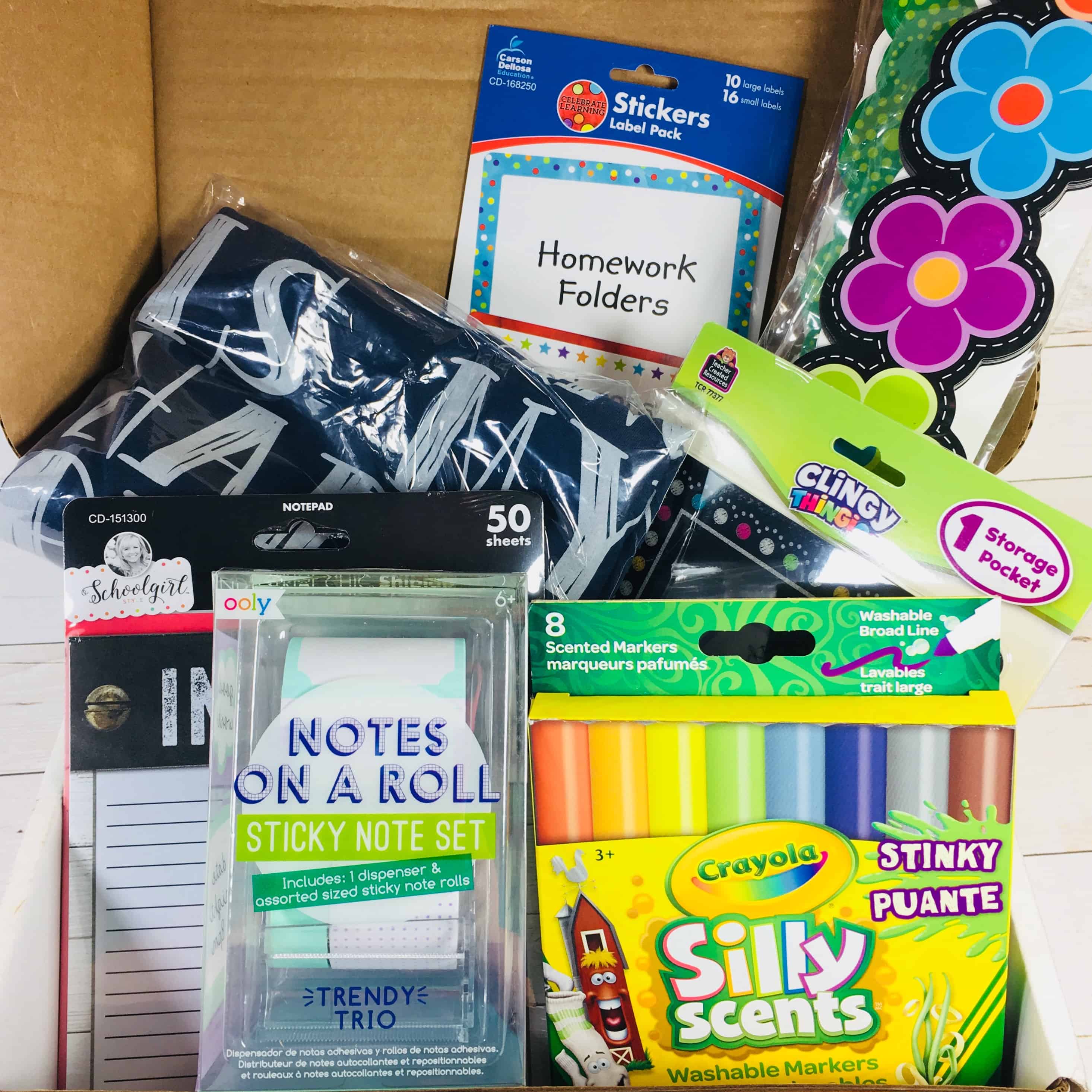 Oohh, I like the bright colors!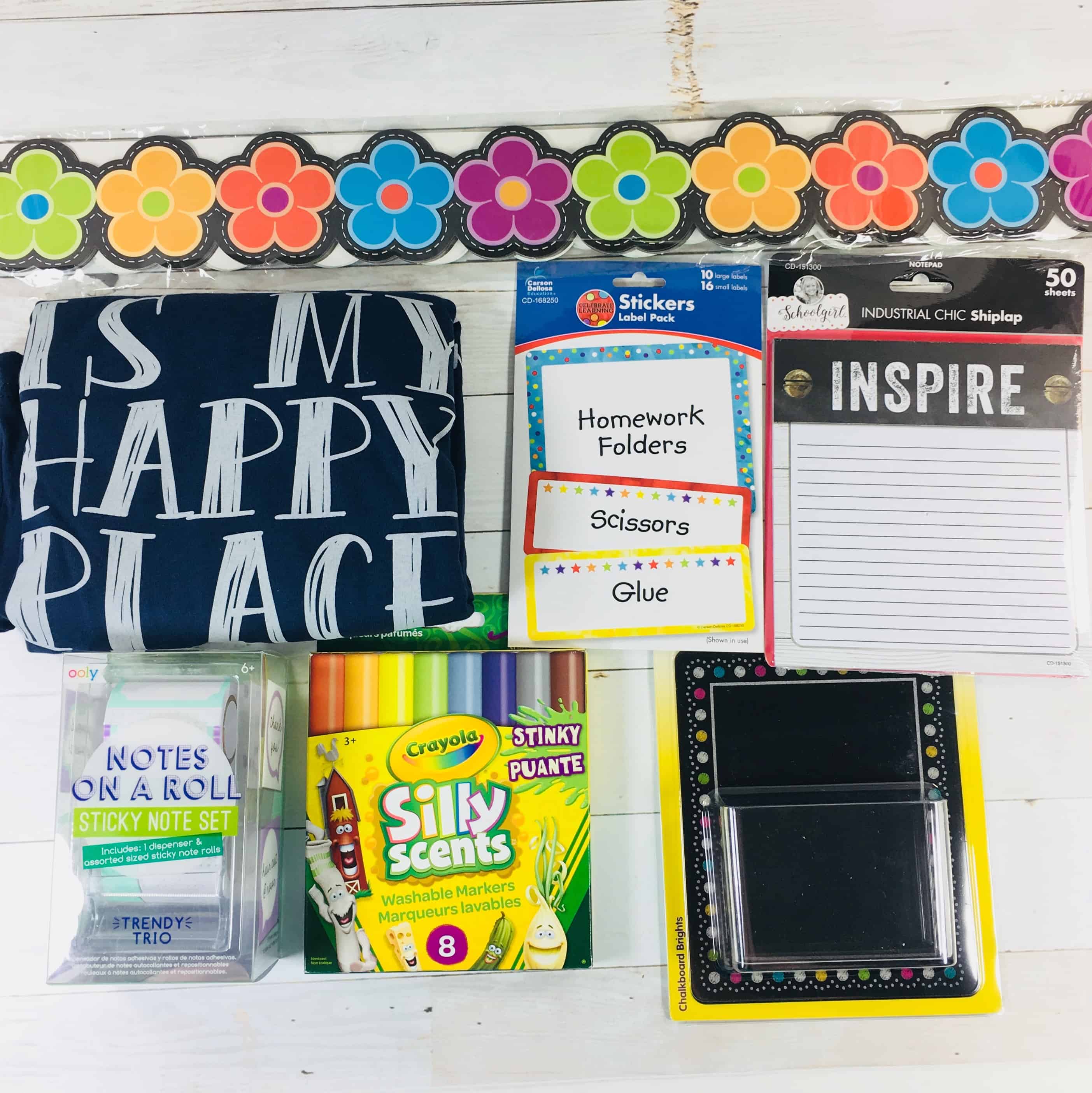 Everything in my box!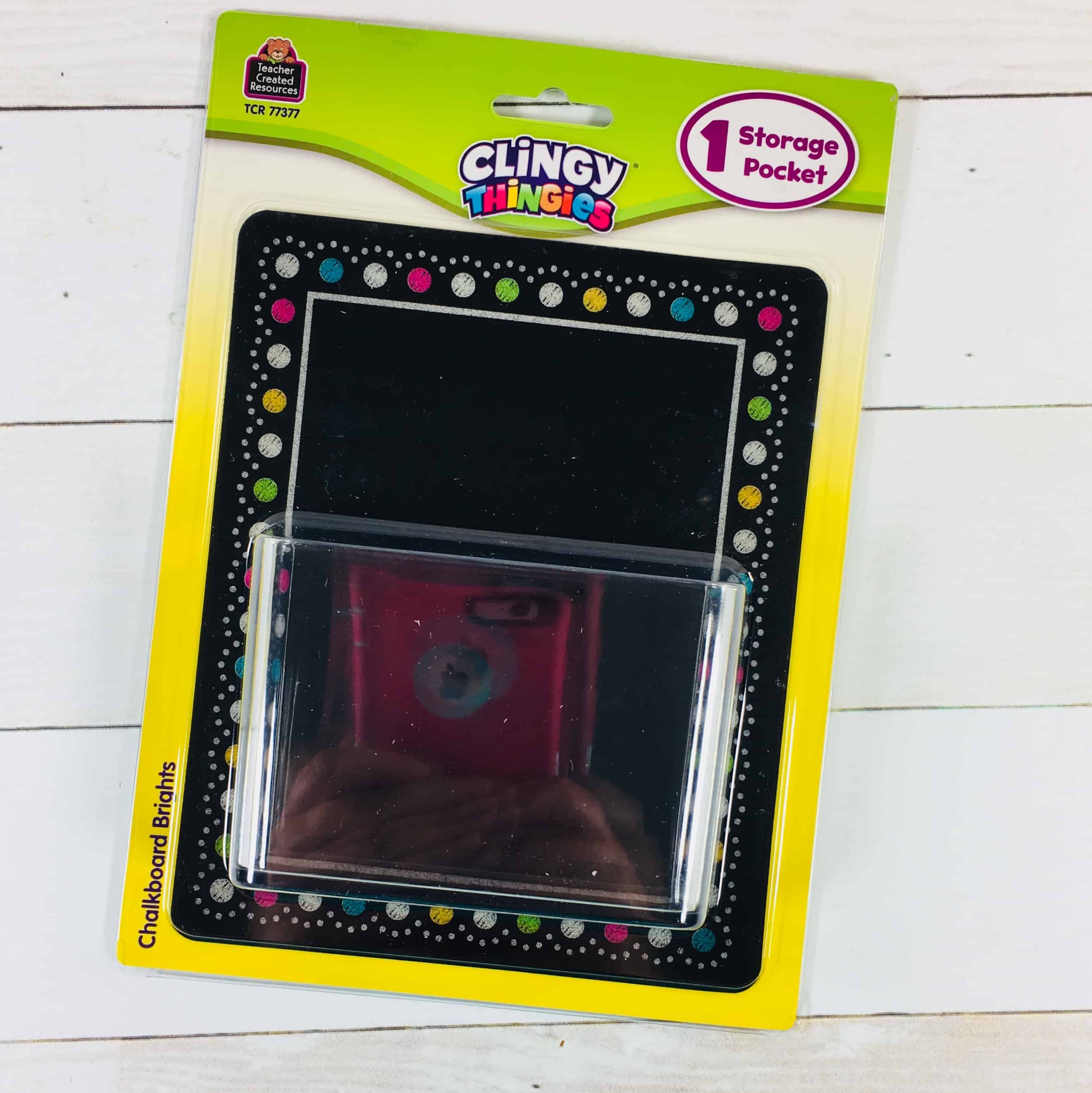 Clingy Thingies Chalkboard Brights ($5.99) I no longer have a classroom so this is going on my fridge!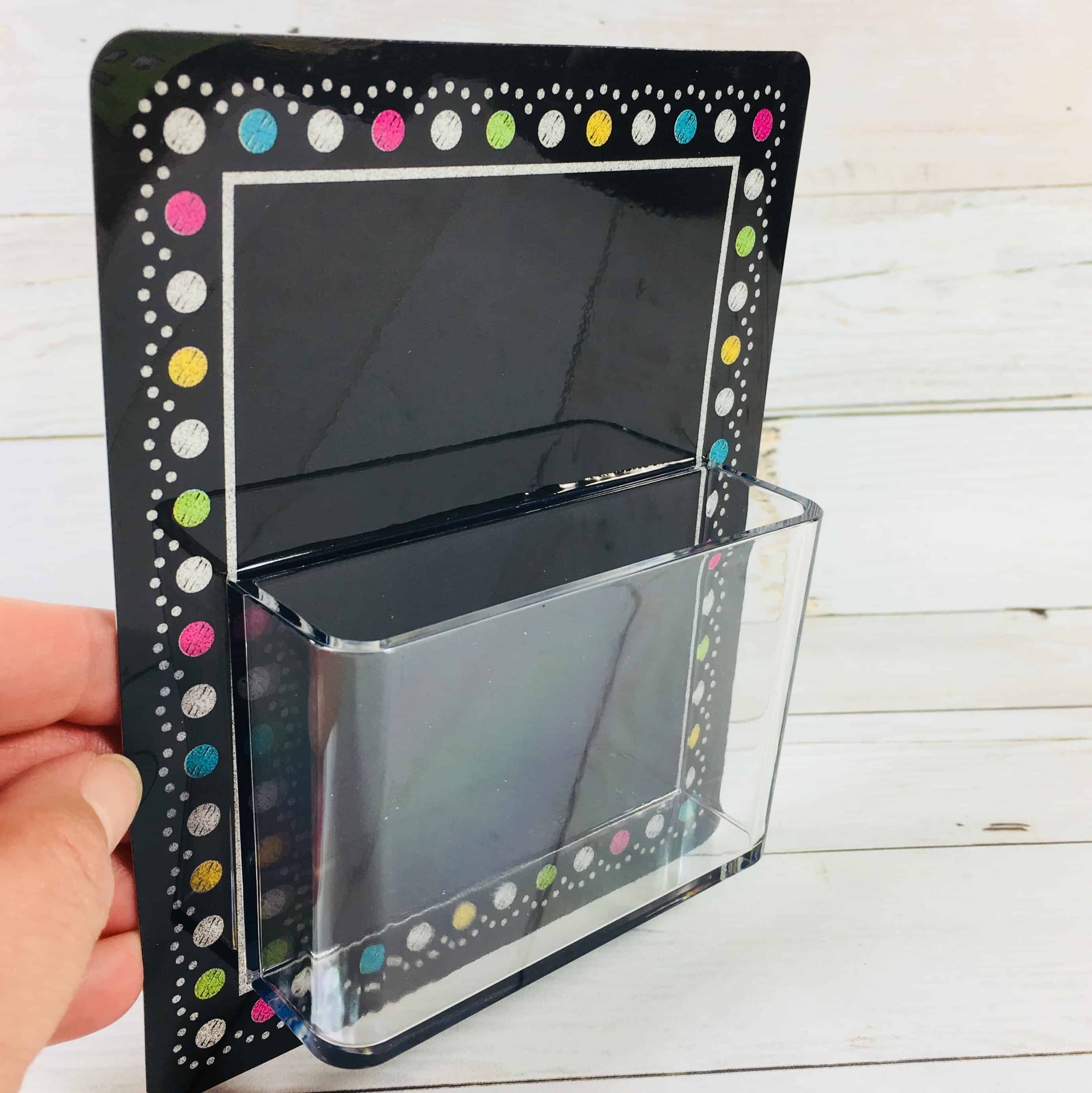 It looks a bit like a chalkboard and has an acrylic pocket to hold items such as pens and pencils. You peel the protective thingy off the back and then it will stick to any smooth surface. So handy!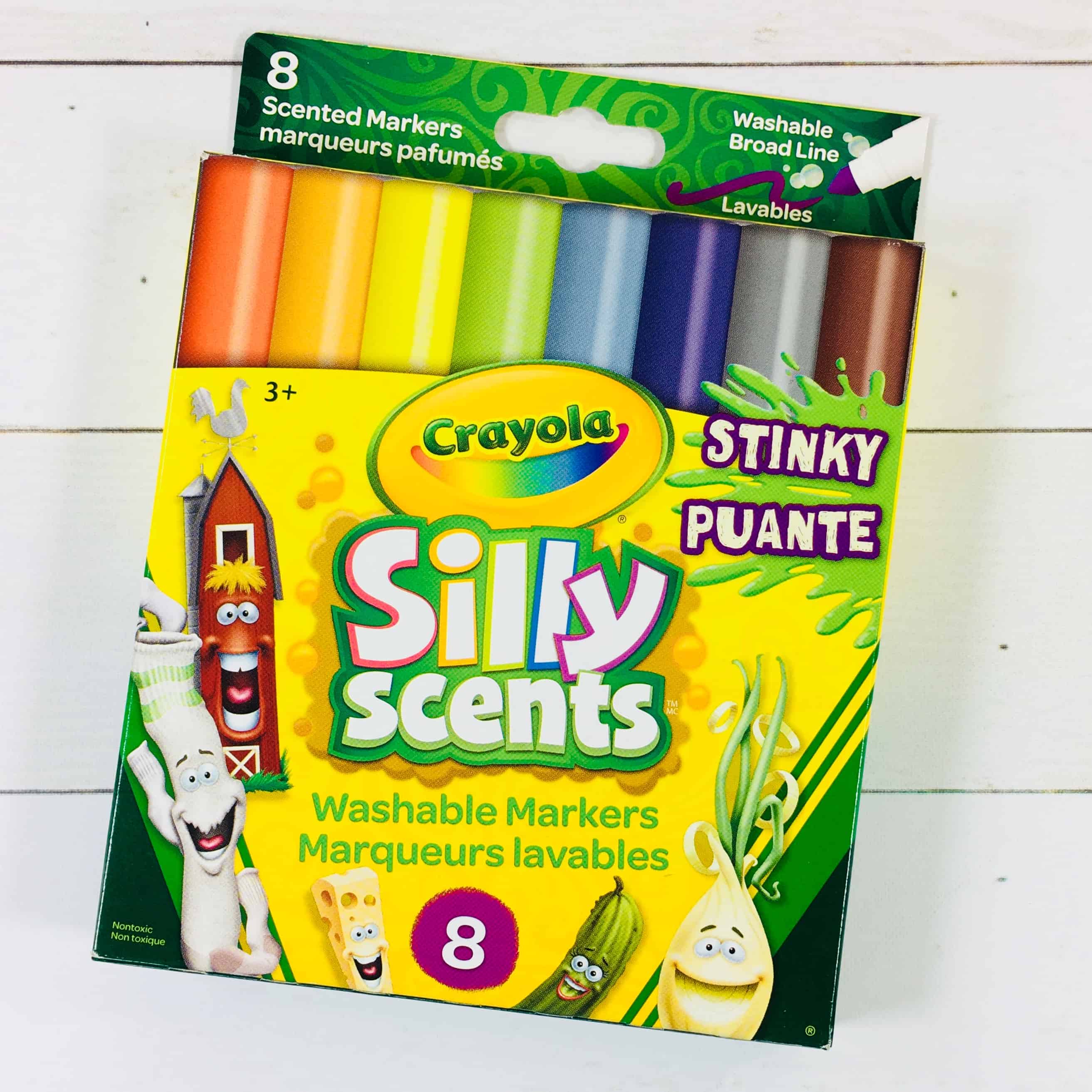 Crayola Silly Scents Washable Markers ($5.33) I couldn't find these exact scents so I linked to something similar and less pungent.
These were extremely silly scents, like "smoke" (smells like BBQ) and "onion". I gave them to my daughter!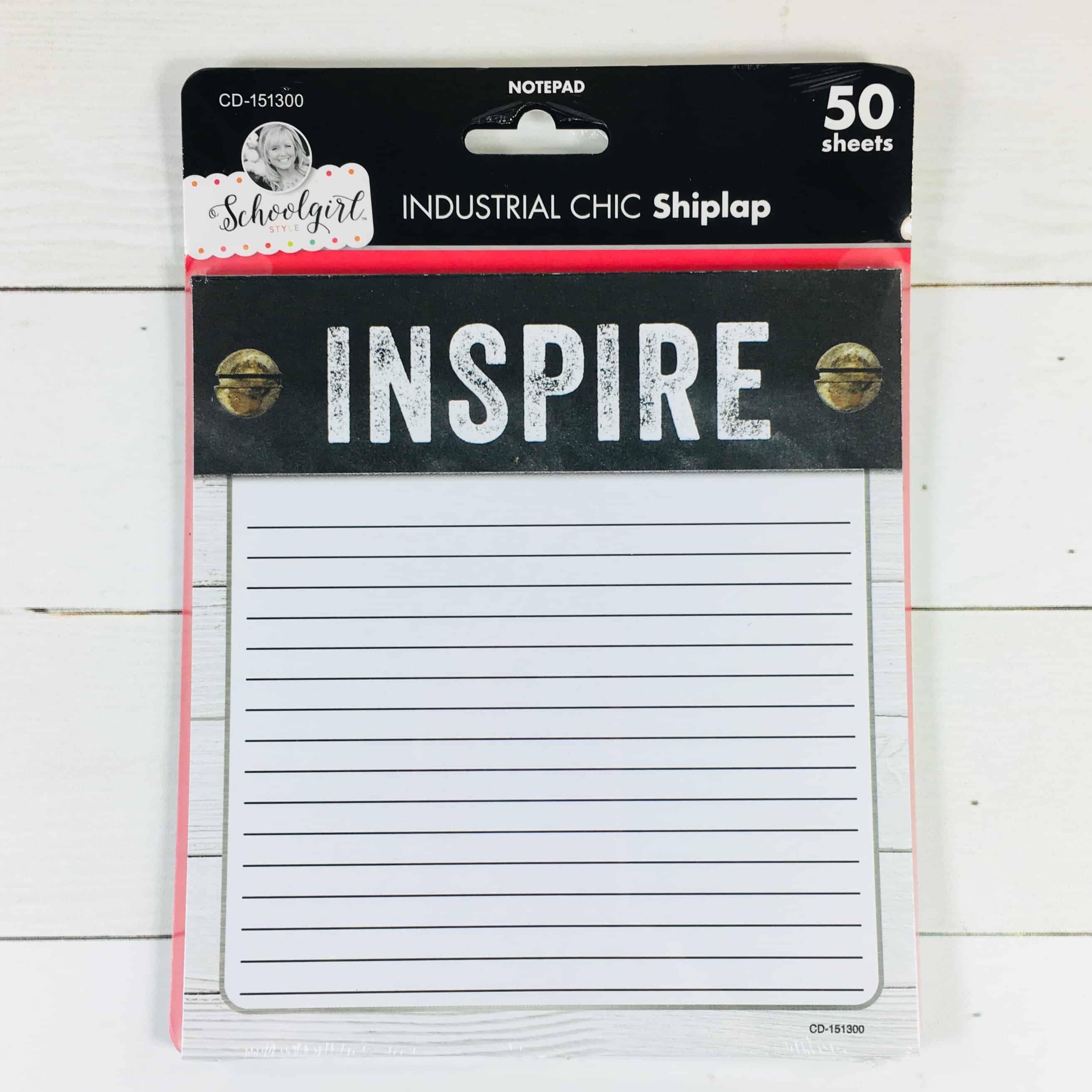 School Girl Industrial Chic Shiplap ($3.29) I am constantly writing notes to myself so I keep little pads around the house so I won't forget anything! Also, I love shiplap and the "Inspire" message was sweet. The size was good too – 6.25″ x 6″.
Carson Dellosa Education Stickers Label Pack ($6.99) One thing that is very important in a classroom is organization, and these stickers are bright and add a cheery touch.
There are 8 of the smaller stickers (16 stickers total) and 10 of the larger stickers.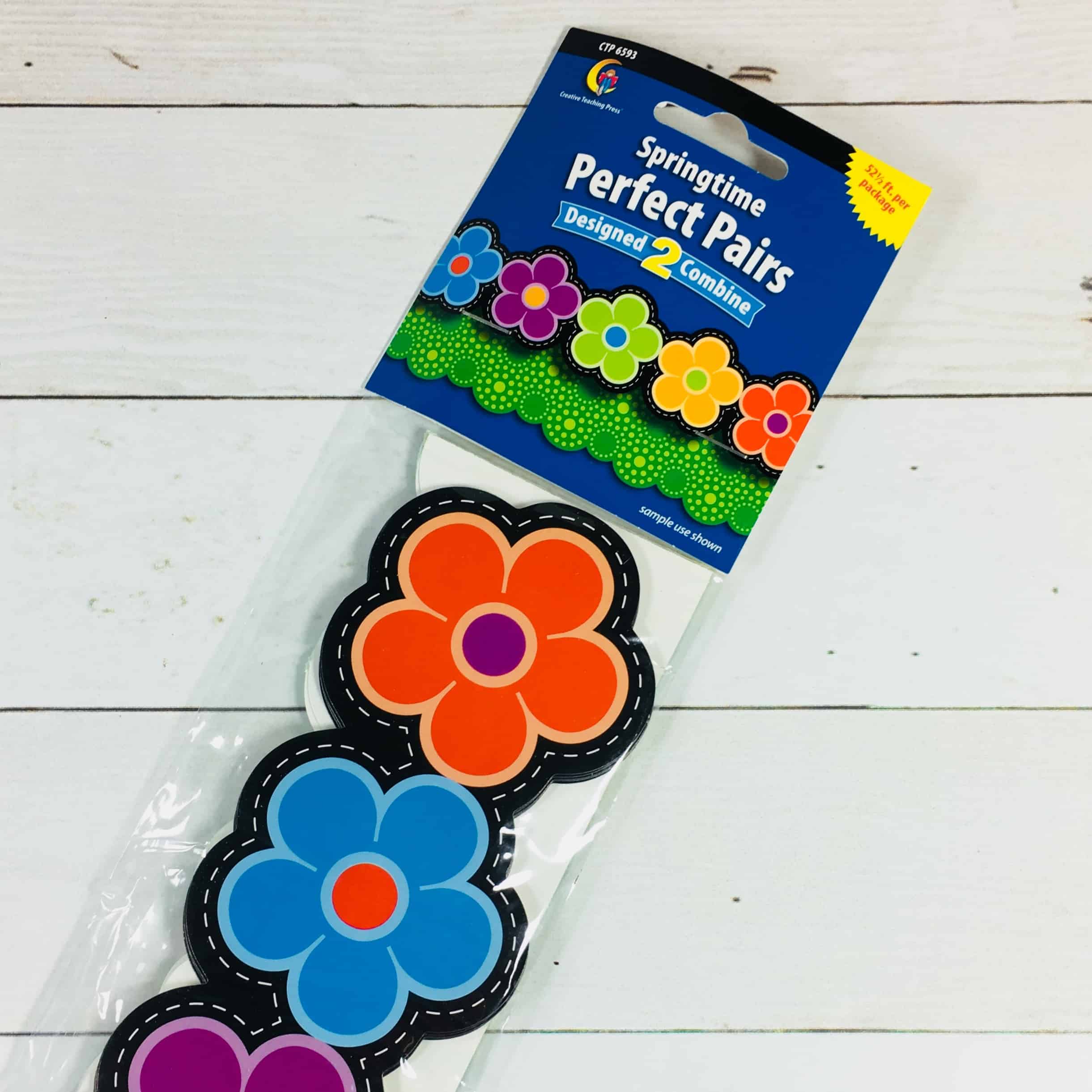 Creative Teaching Press Springtime Perfect Pairs Designed2Combine ($12.30) Look at those bright colors! I love flowers!
There are two different borders in this set, to be used together or separately. There are 9 pieces of each print for a total of 52.5 feet.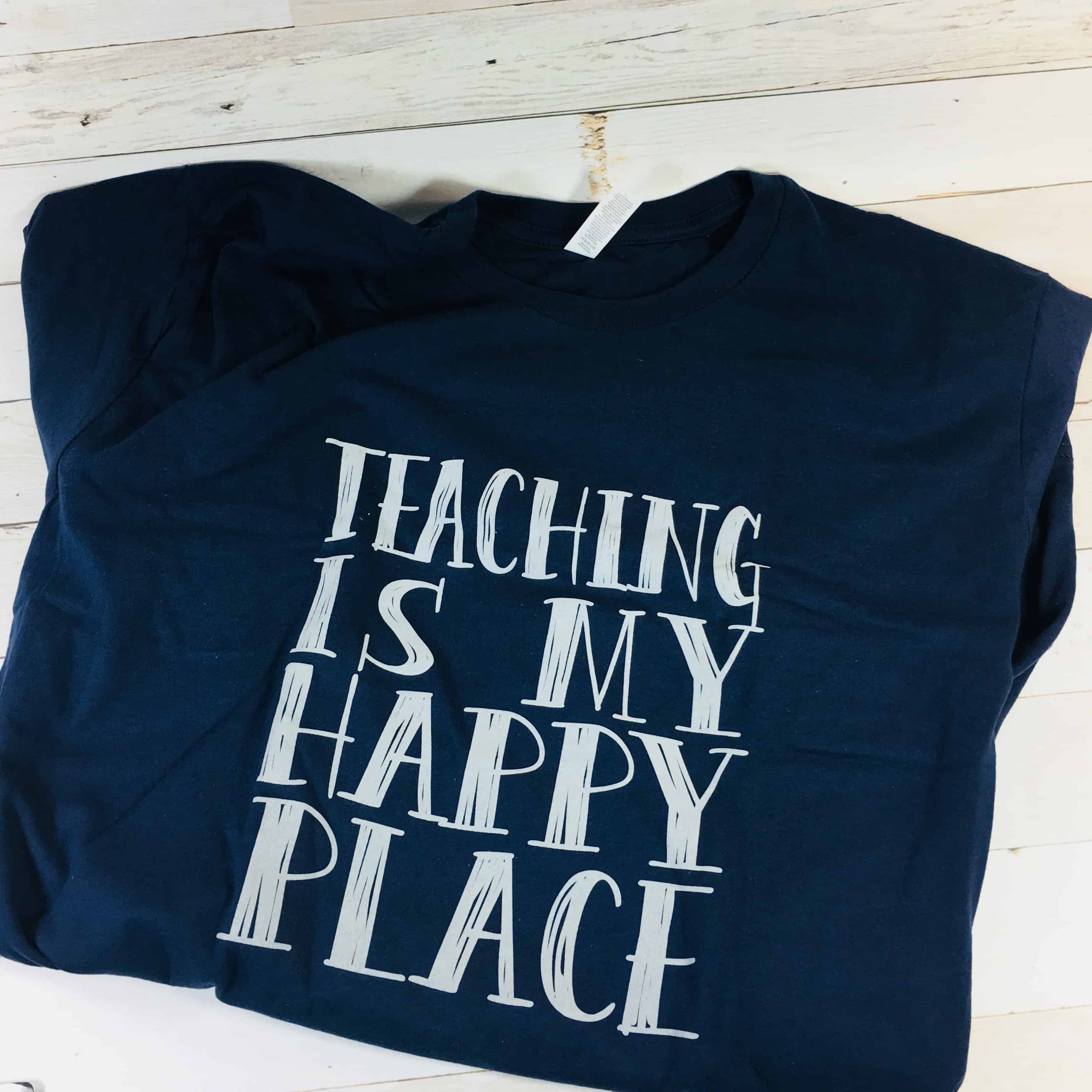 Teaching Is My Happy Place Shirt – SIMILAR ($16.99) Ohh, I love this! This shirt is especially perfect for me because the schools that I am most affiliated with are exactly these same colors! The shirt is navy blue with silver lettering and the material is super soft. I have several pairs of leggings that will go great with this shirt! The only problem is that the shirt is really big, but I can wear it comfortably around the house! 100% cotton and machine washable.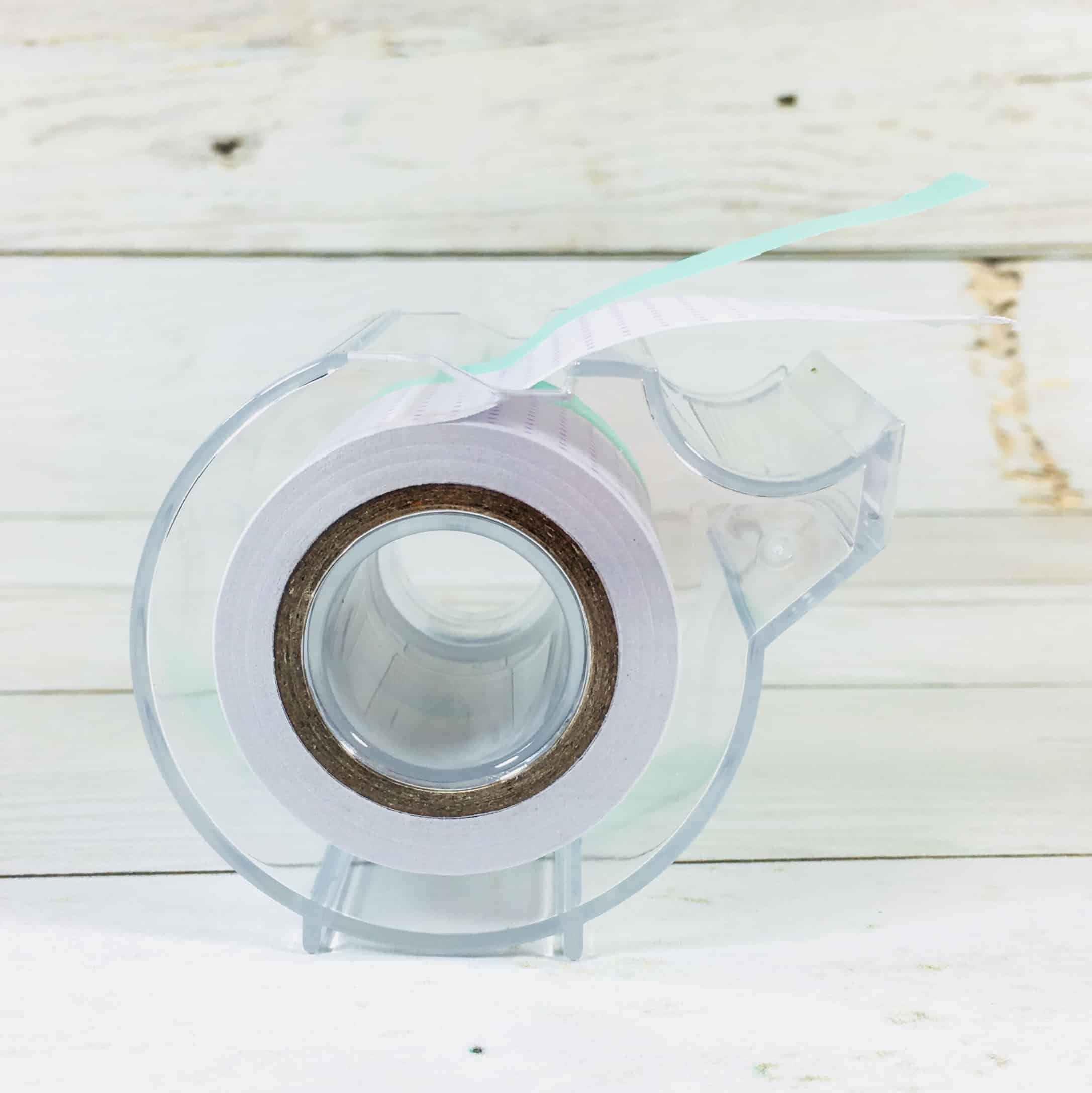 Notes On A Roll Sticky Note Set Trendy Trio ($6.99) What a cool idea – sticky notes on a dispenser!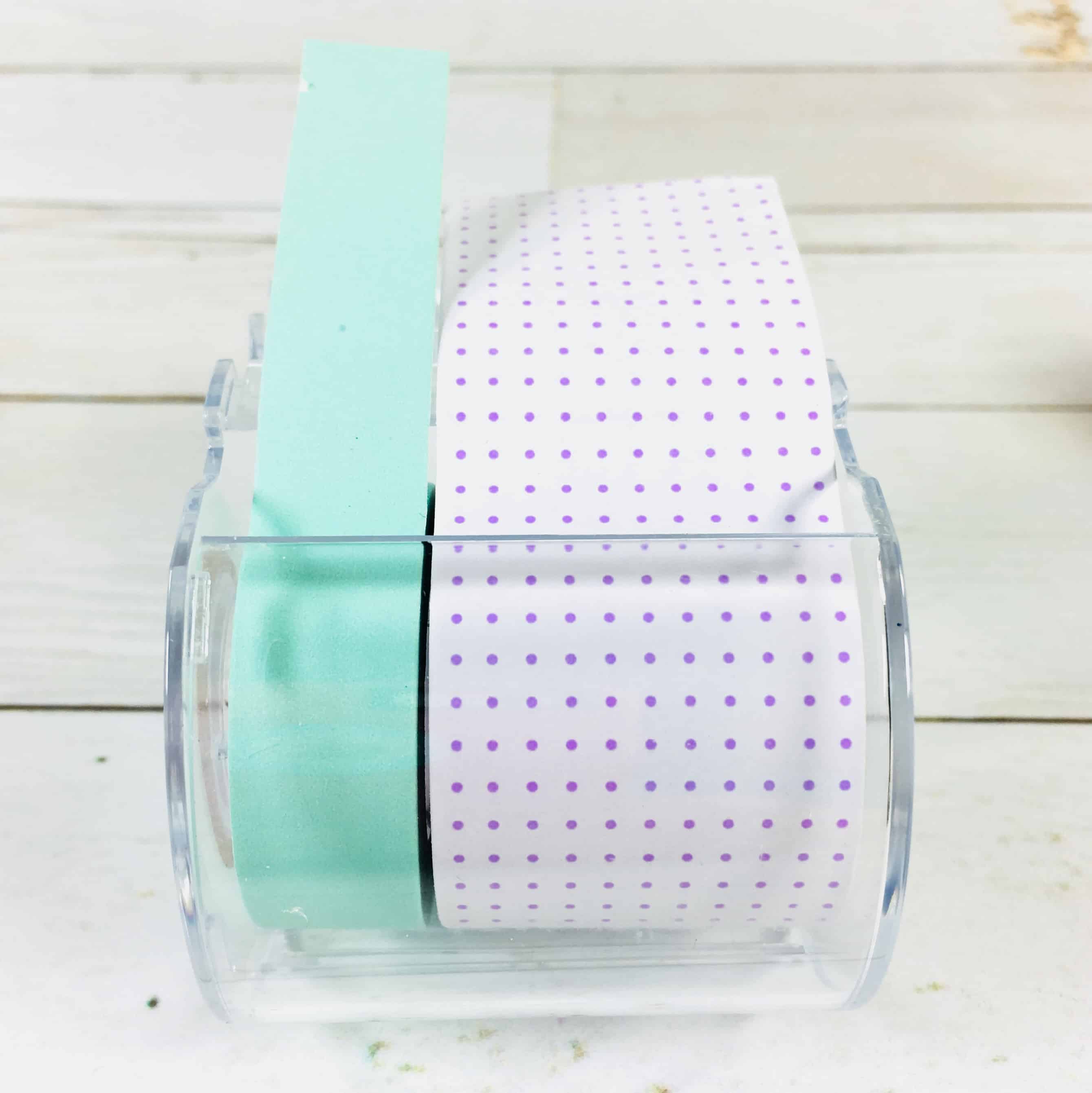 You can put these two on at the same time, or put the bigger roll (shown below) on there by itself. These two are just as you see them, almost like washi tape. They would make great flags for books, or borders for a planner. They're not scored so you can make them as big or little as you like and the whole piece is sticky!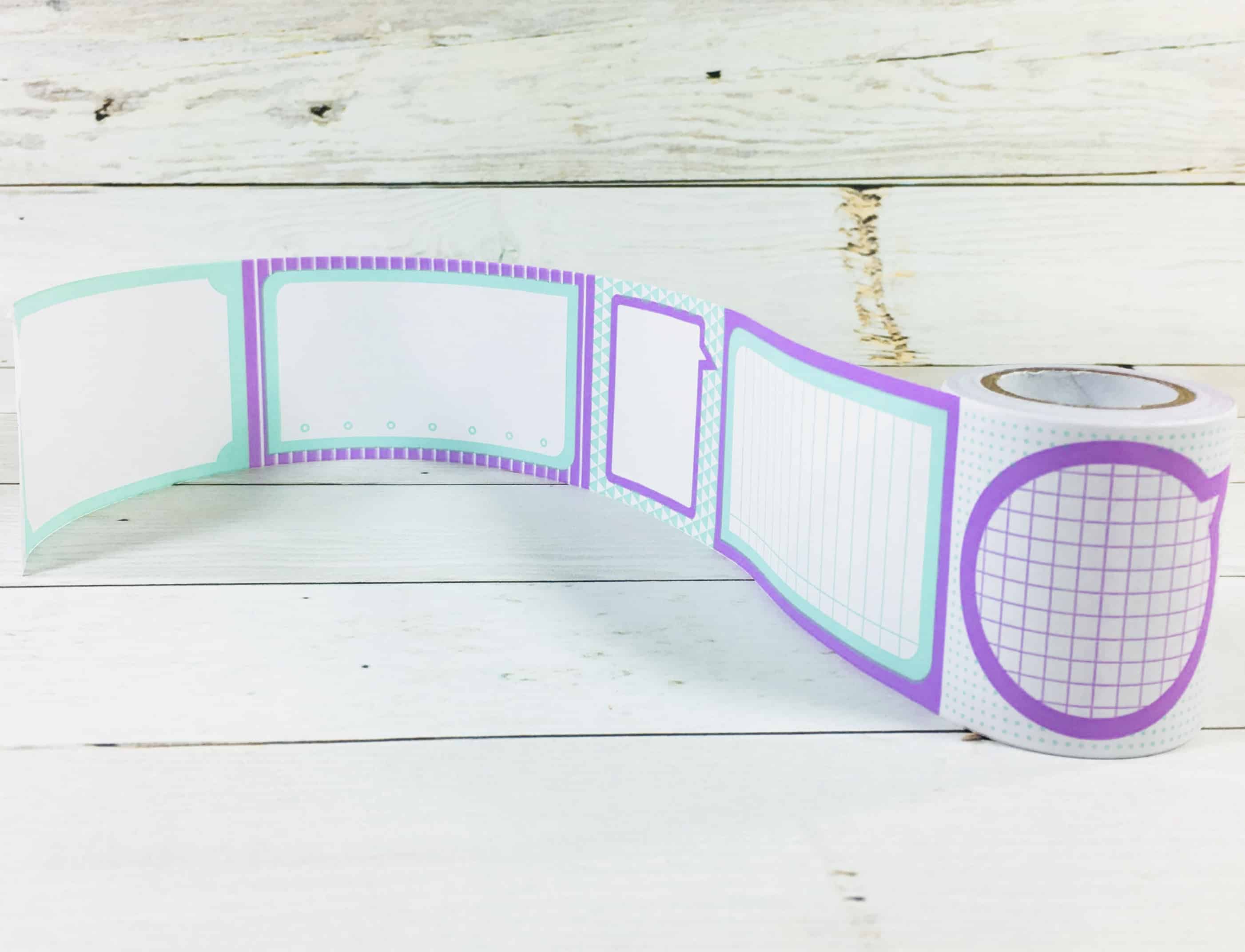 I recently got a new planner and I think these are perfect for decorating it! Again, they are not scored so I am going to use my scissors to cut them precisely.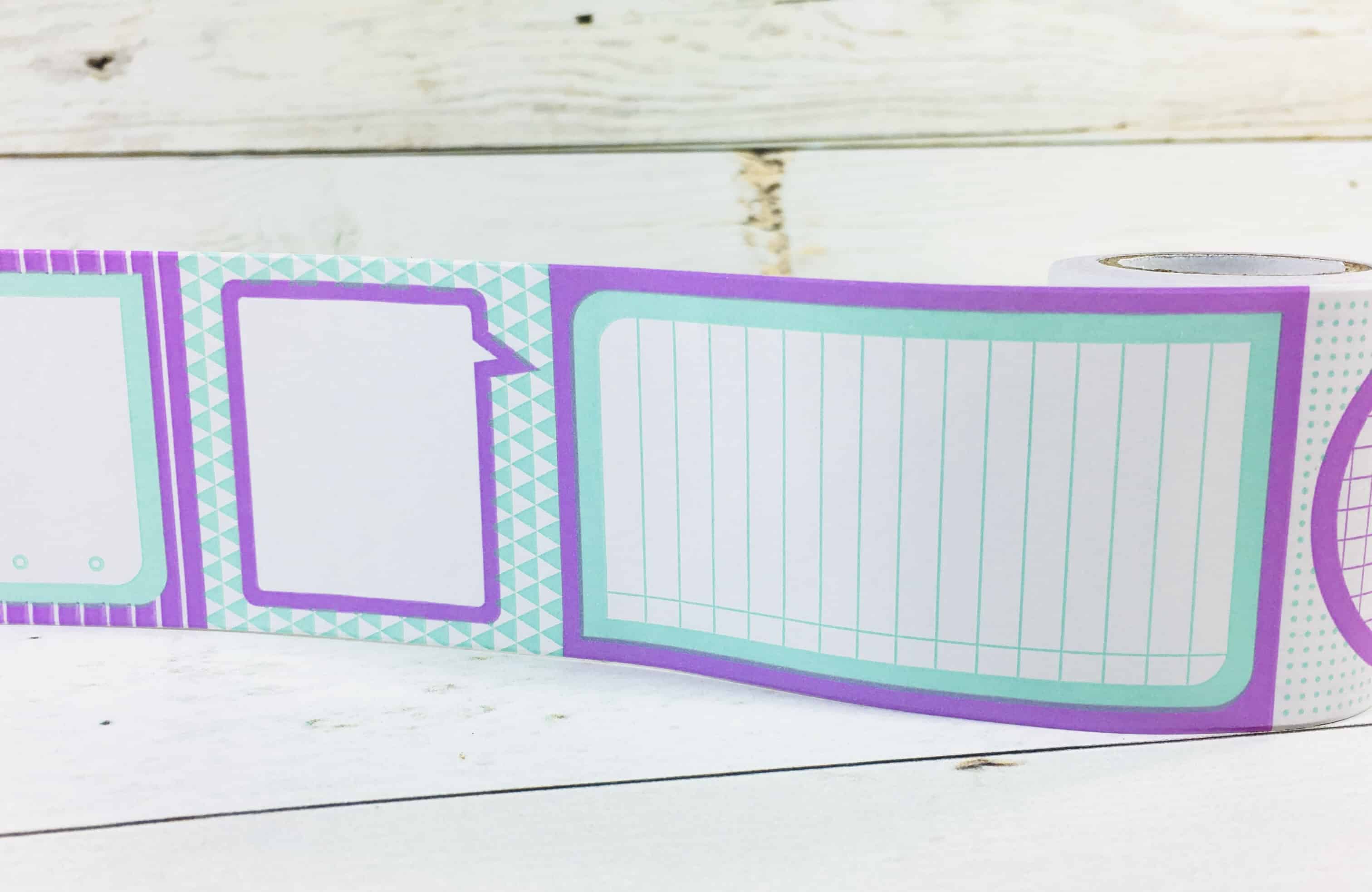 Each of the rolls are 19 feet long.
I am so excited about my first Teacher's Crate! I thought the items were creative and unique and I loved the colors and yes, even the stinky scents. The shirt is really perfect for me since it has my school colors and I can't wait to decorate my planner with my new sticky notes. I am going to pass my borders and sticky labels to my favorite classroom teacher and I have already put the pocket and note pad to use. What a cute subscription box and if you are looking for a teacher gift I would suggest The Teacher's Crate! My box had a value of around $57.88, which is more than the price paid and beats their promised value of $55! I give it an A+!
What do you think about this month's Teacher's Crate? Let me know in the comments!