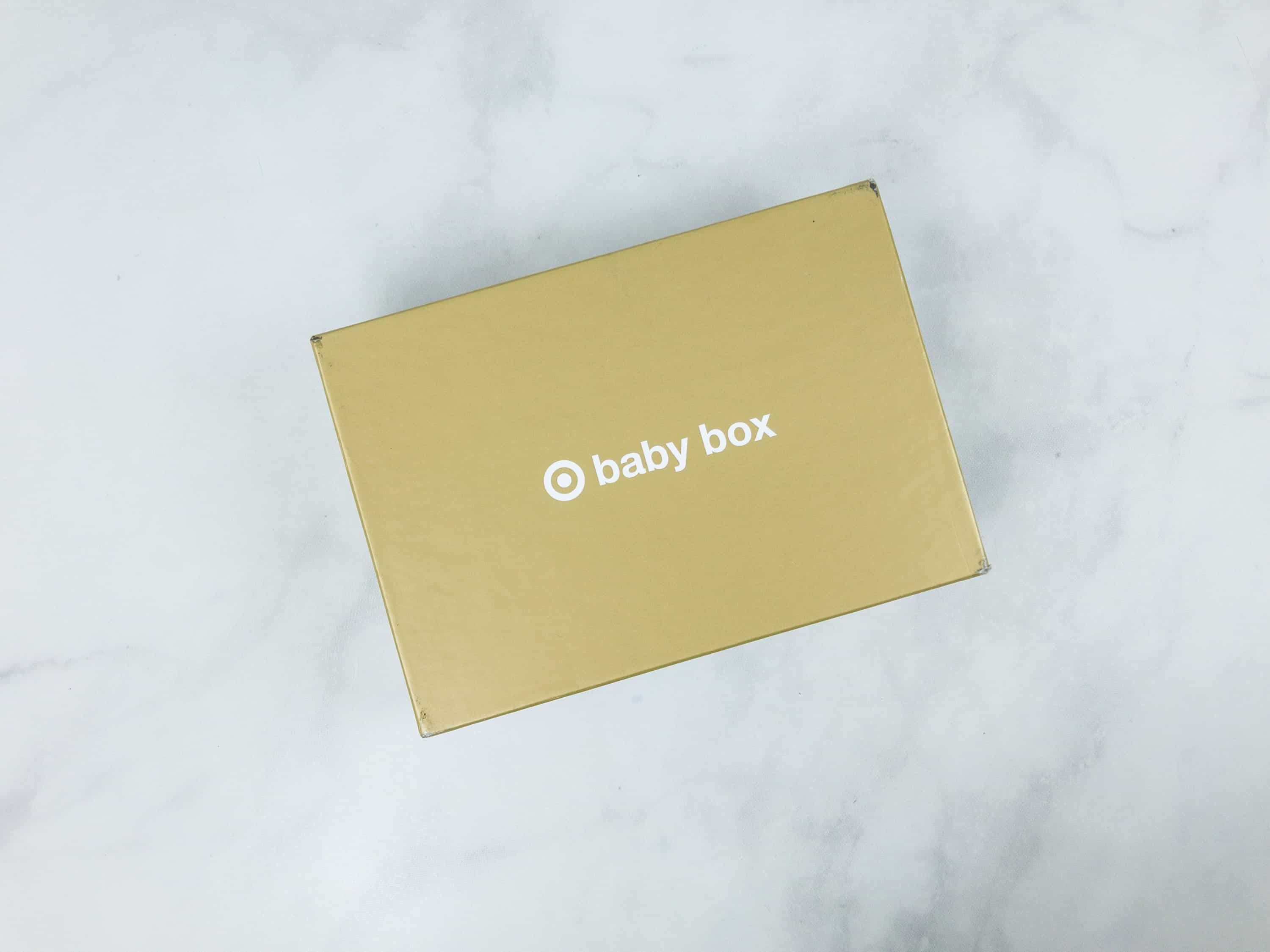 For April Target brought back the Target Baby Box! The box is still available for $5.
Baby must-haves. Products you didn't know you couldn't live without. The best of all things Baby. This super-cute box has a little bit of everything, from lotions and wipes to pacifiers and cereal, that help you care for your little one. There's even a little something for you. Let's call it a well-deserved pampering. So enjoy these samples (over $20 in value).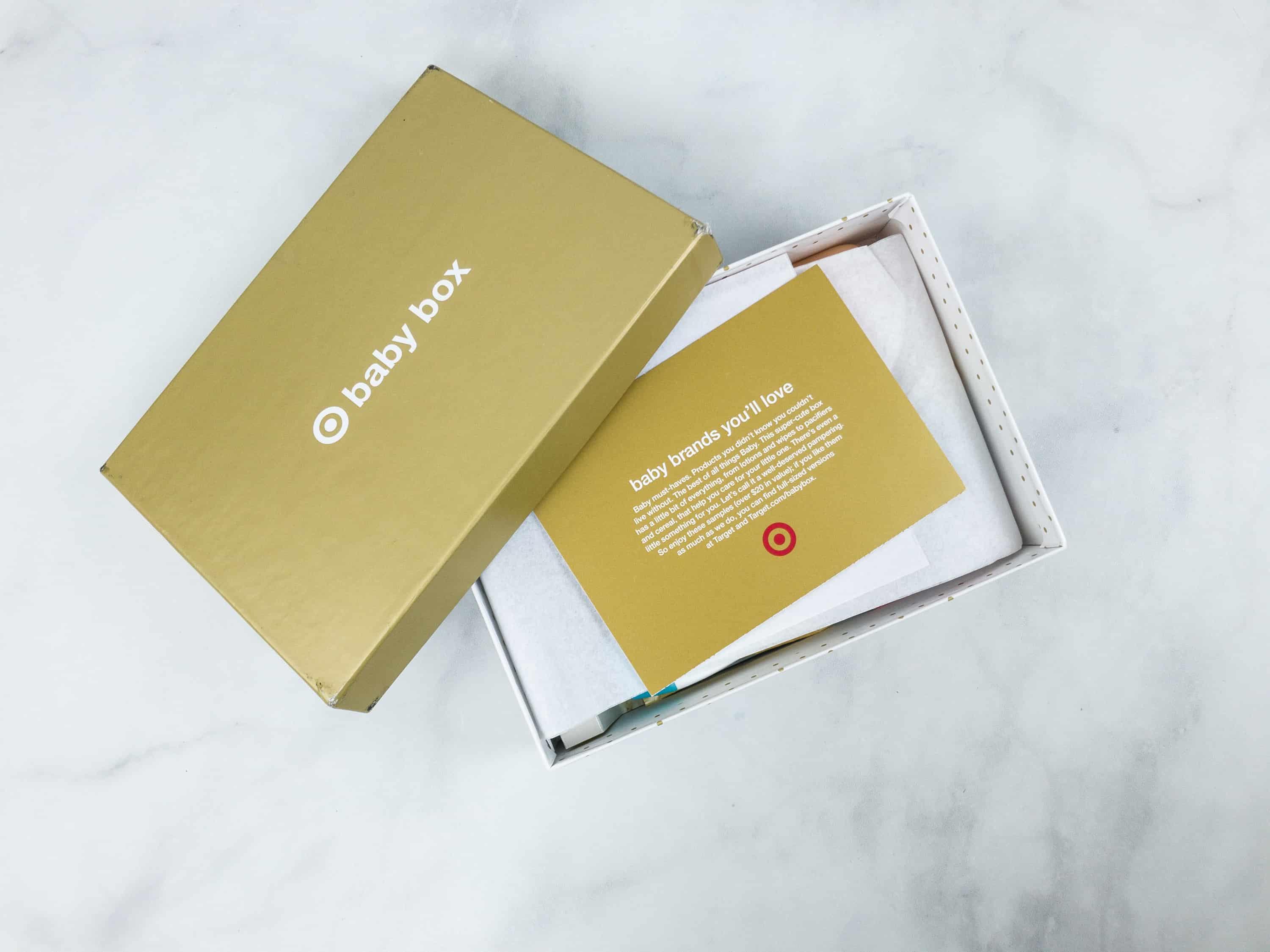 The last time this box was available was in October – it's not a subscription and you must purchase it (quickly) when it comes out! Sign up for the daily or weekly newsletter or…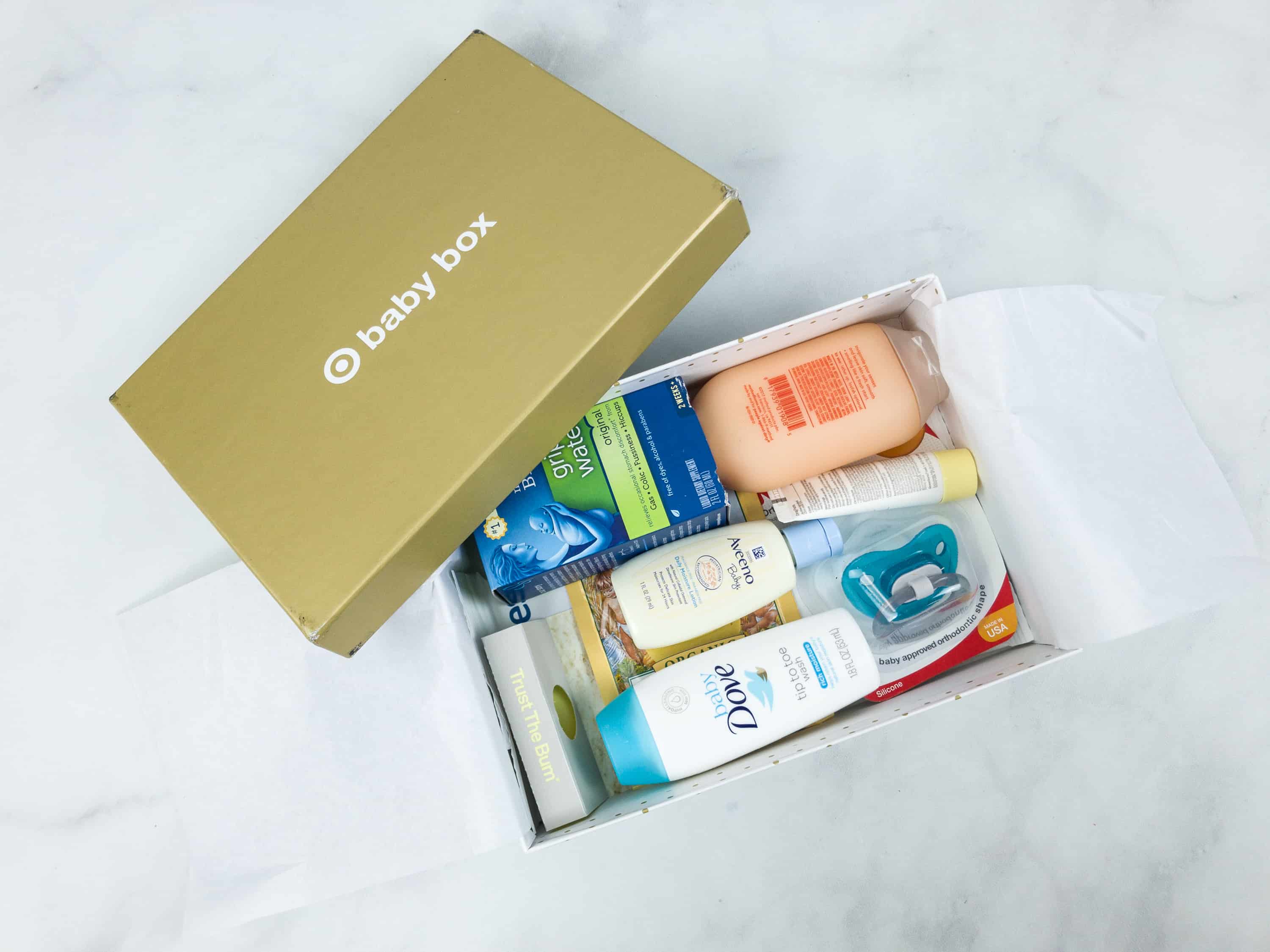 …click on the bell for notifications so you never miss another Target Baby Box! You'll get email notifications when we post it.
The box includes an info card.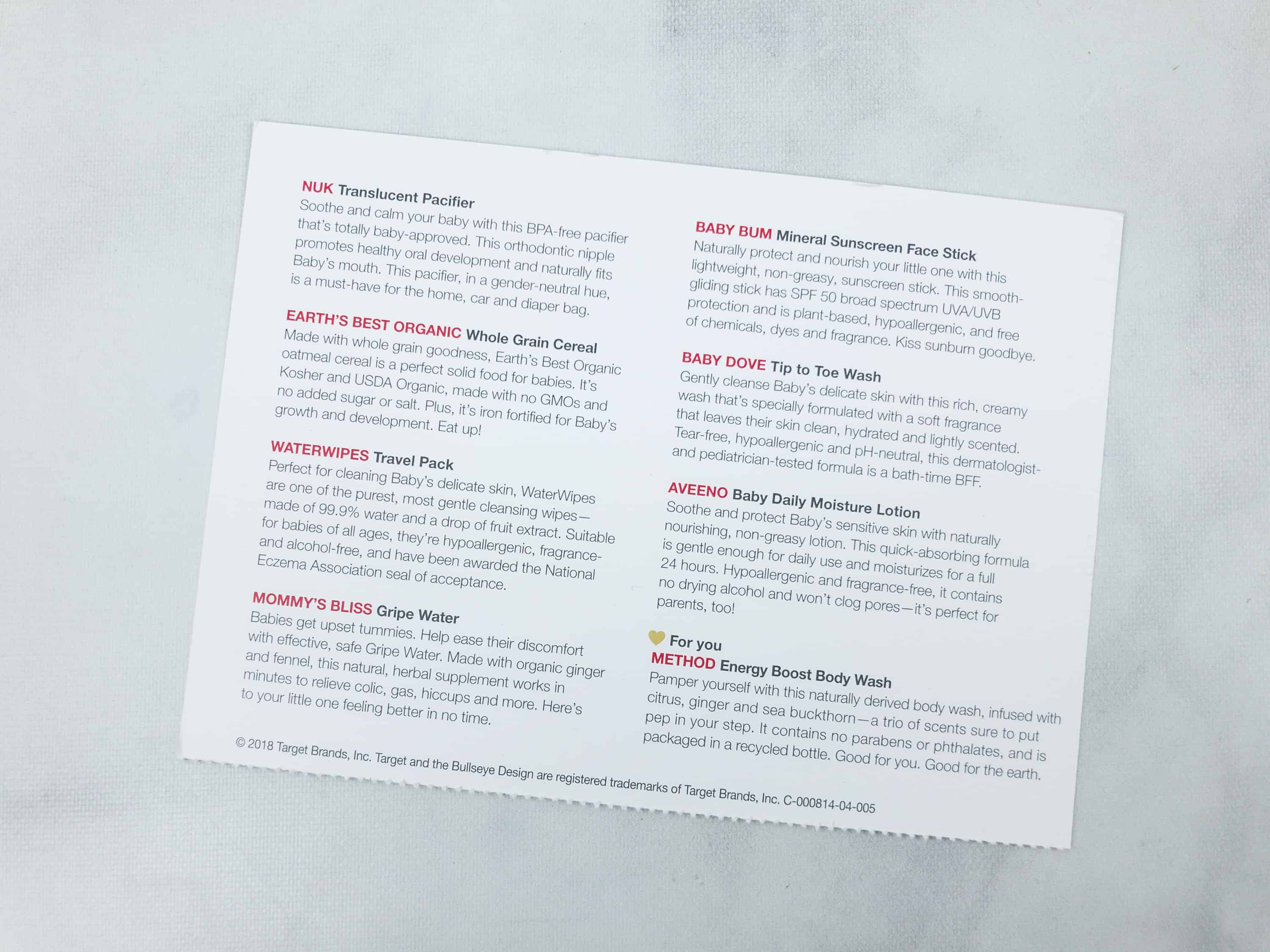 This information card gives brief details on each item.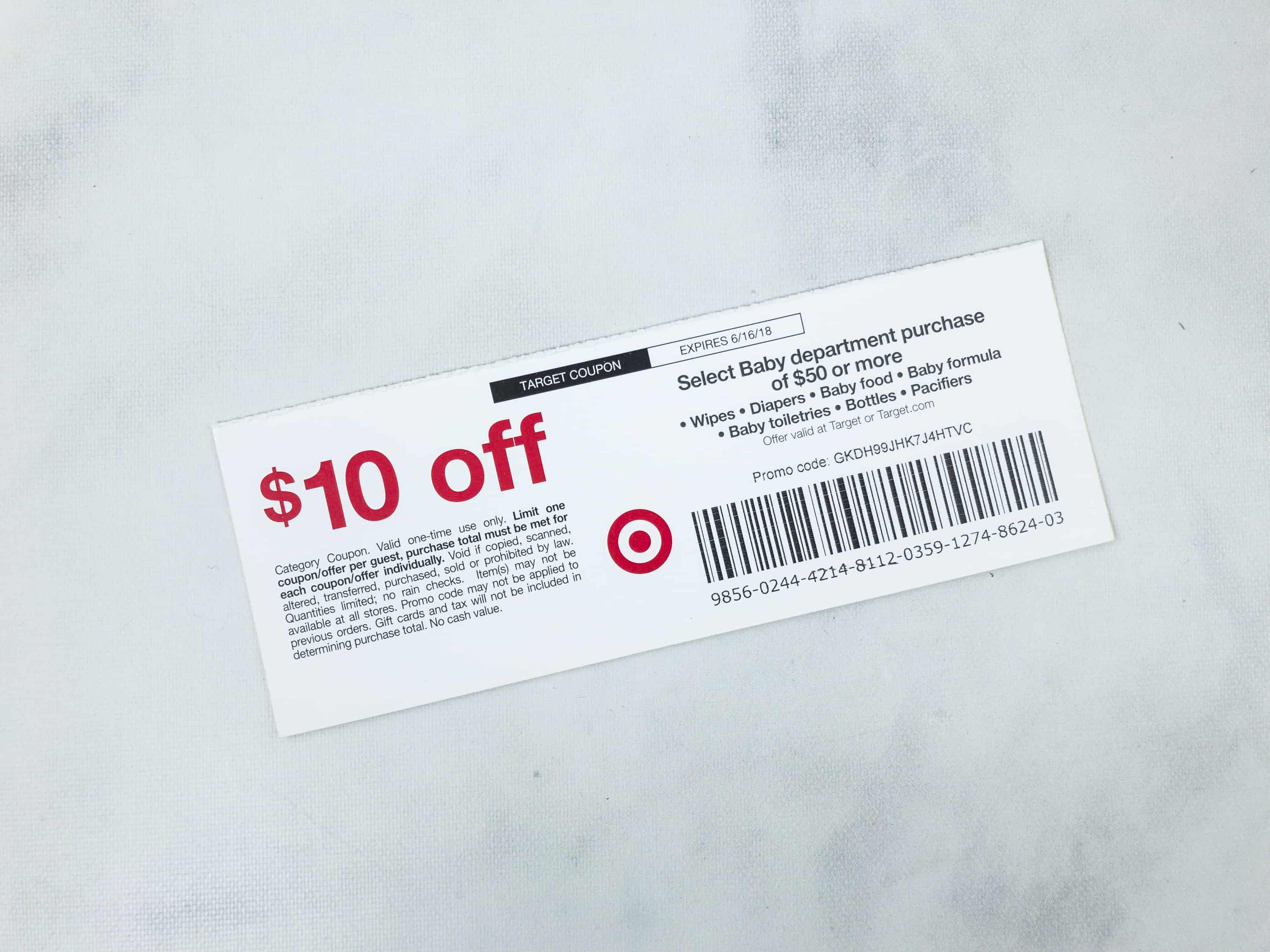 There's a $10 off coupon too. You can use it on select Baby department purchases of $50 or more.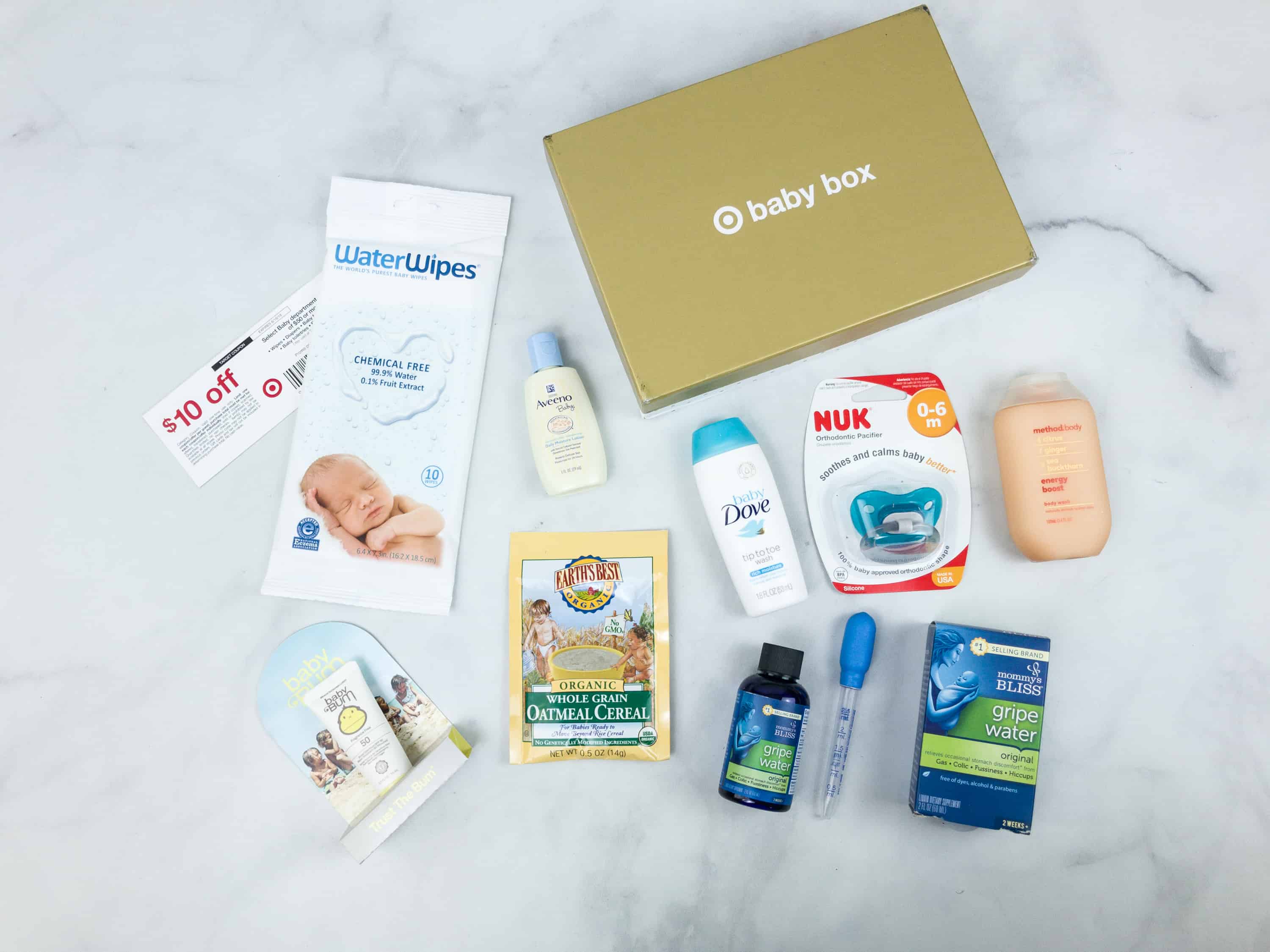 Everything in the box.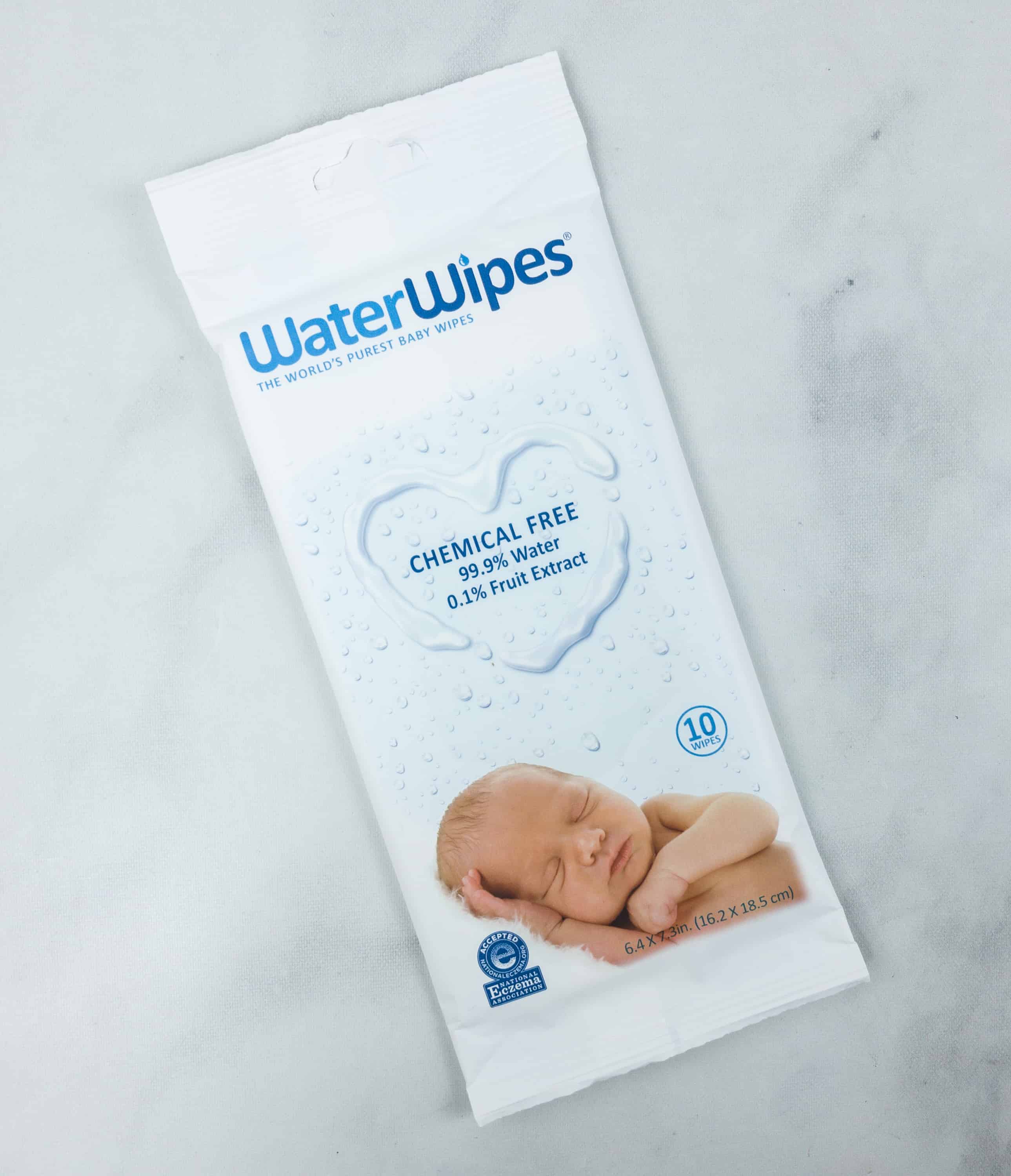 Water Wipes Travel Pack ($0.90) These wipes are made with 99.9% water and a drop of grapefruit extract as a natural preservative. It is hypoallergenic so it won't irritate even babies with super sensitive skin. I love how wet they are!
Earth's Best Organic Whole Grain Cereal ($0.16) Made from organic ingredients, this oatmeal cereal is an ideal place to start if your baby is ready to start eating solid food. It doesn't contain any artificial colors, artificial flavors, salts, or sugars.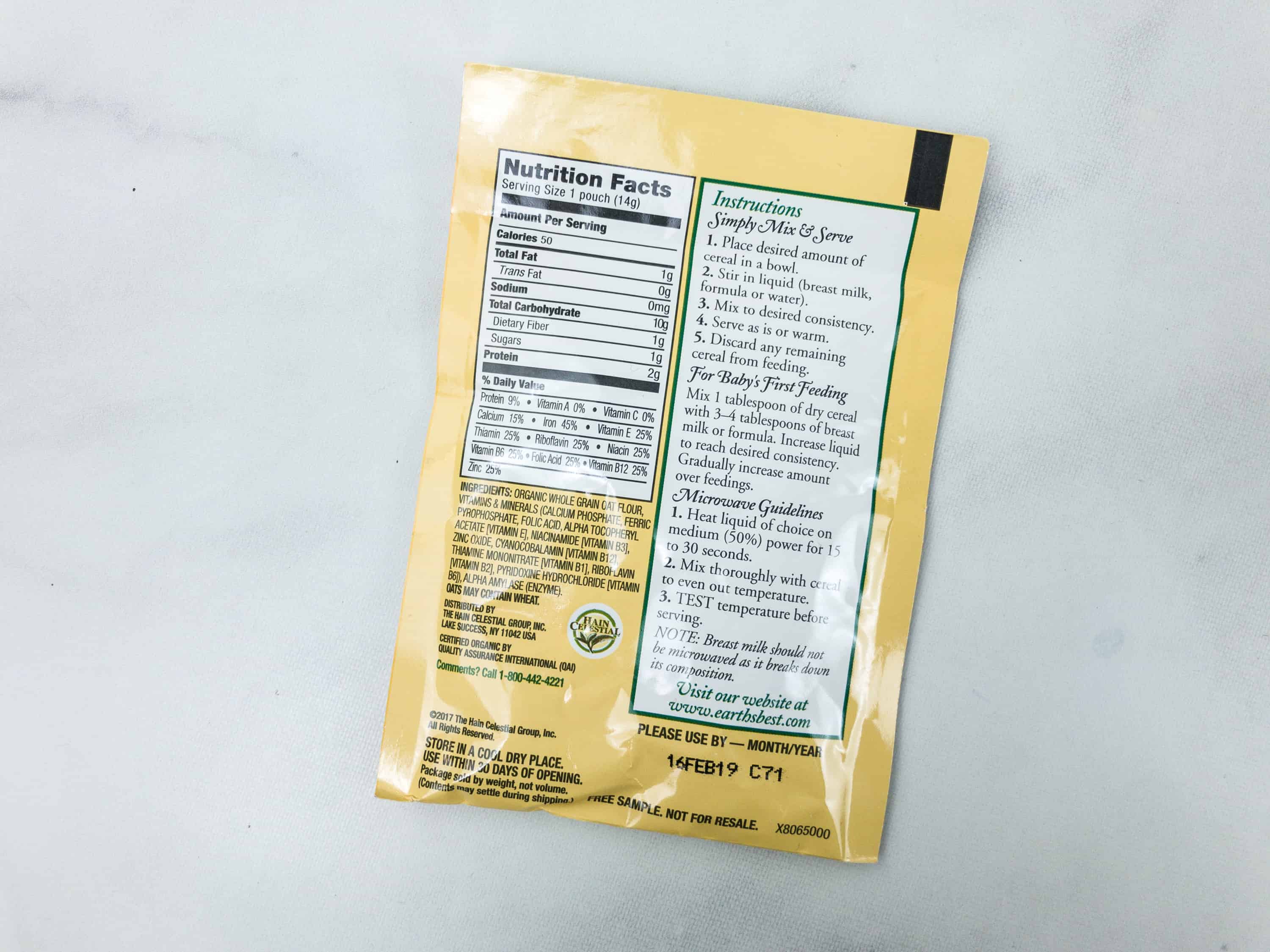 Preparation is quite easy too. You just have to pour desired amount of cereal in a bowl, stir in liquid (breast milk, formula, or water), mix to desired consistency, and then serve as is or warm.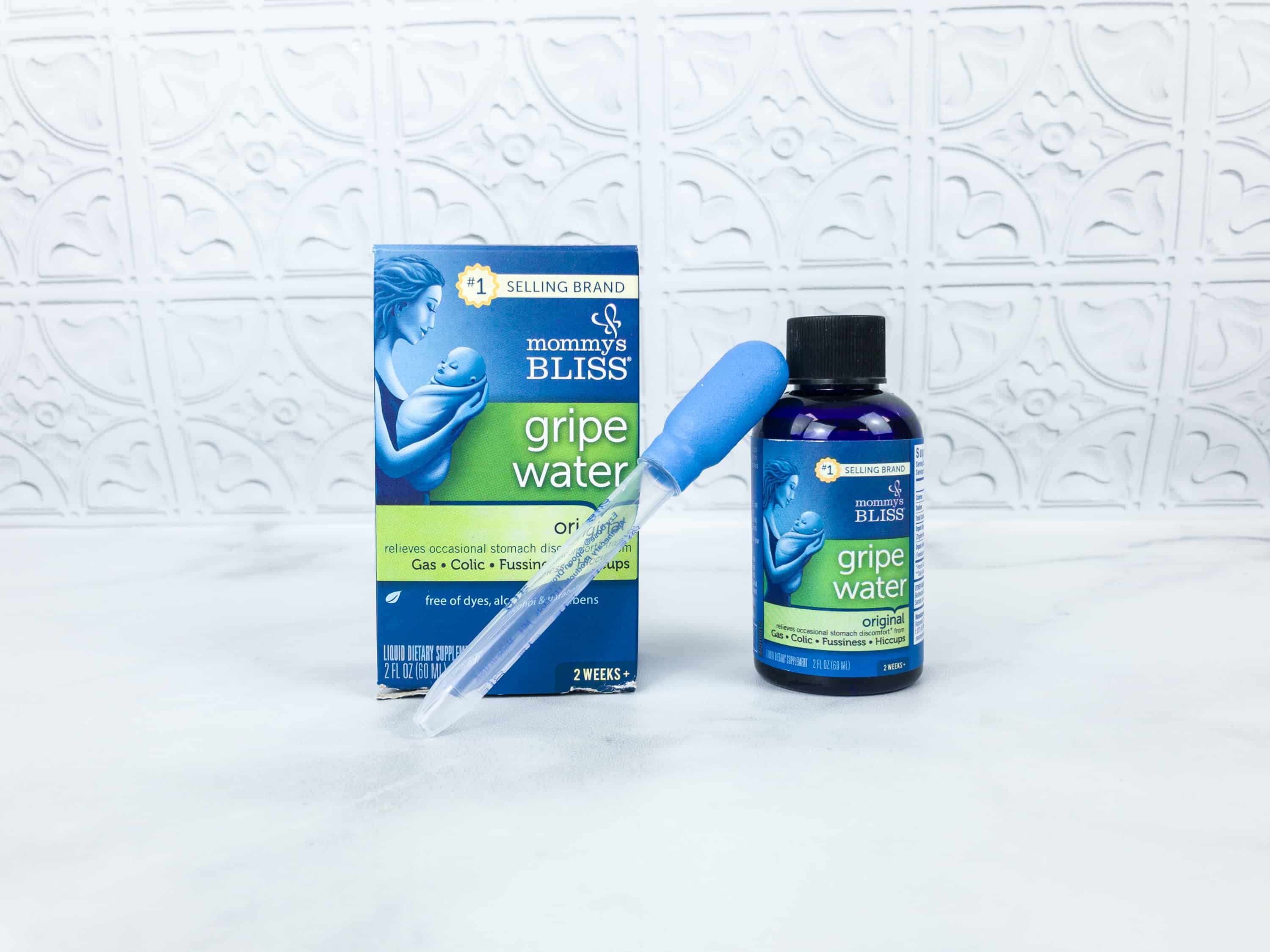 Mommy's Bliss Gripe Water ($4.40) I'm already a fan of this brand, so I was excited to see this!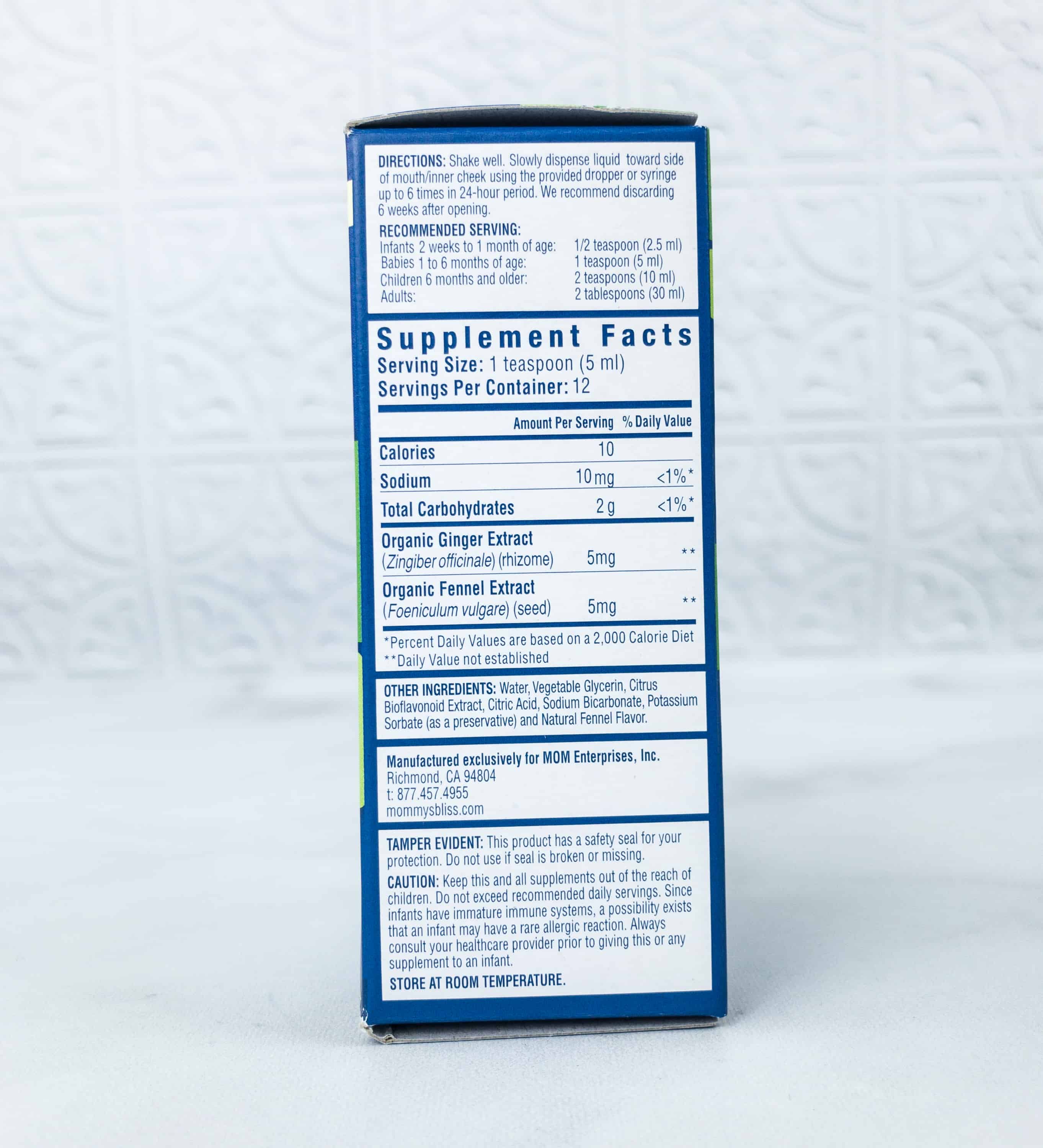 This gripe water is meant to help solve digestive upset in newborns and young babies. It's magic!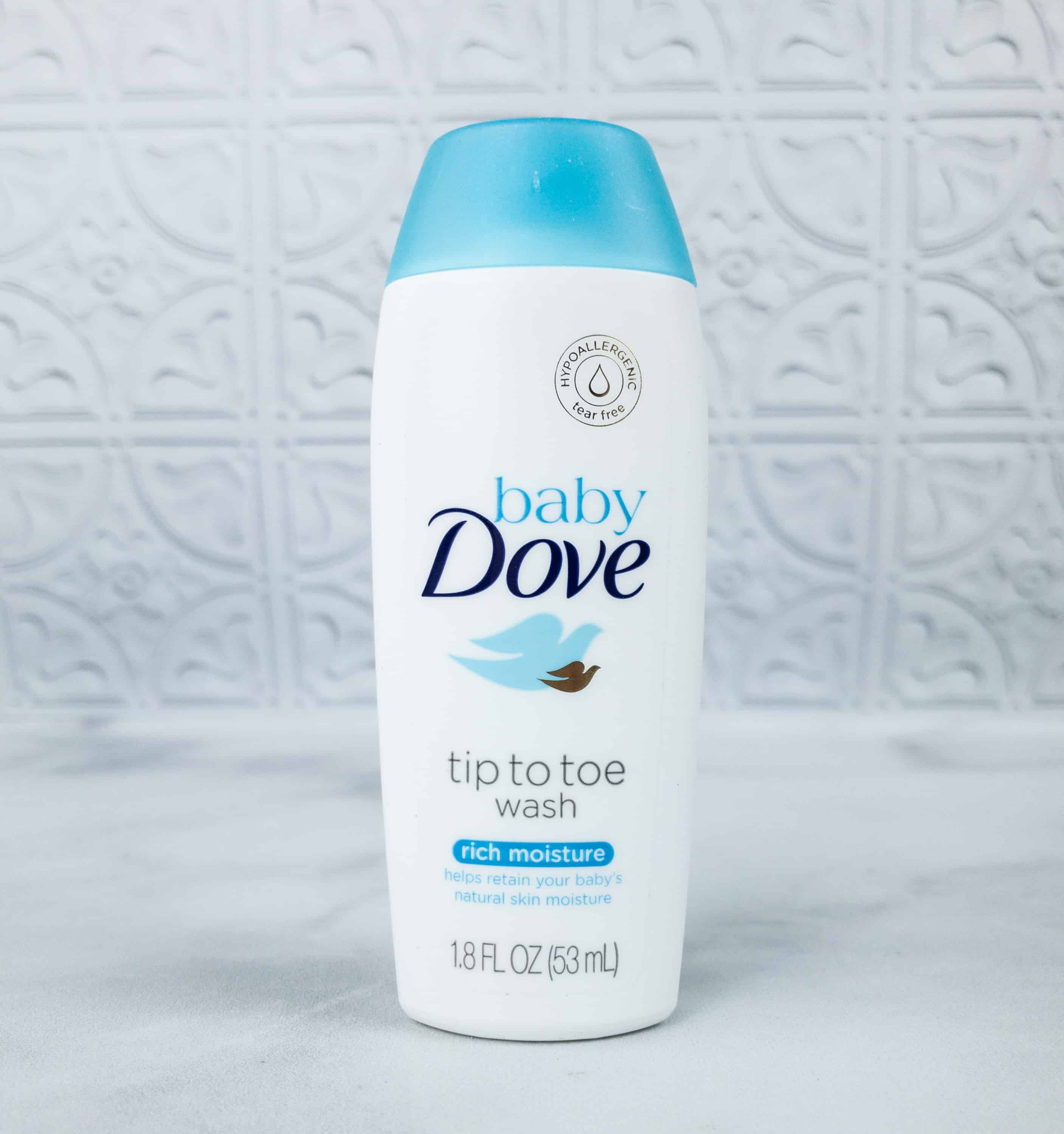 Dove Baby Tip To Toe Wash ($0.70) I think this smells exactly like regular Dove products, but perhaps a bit lighter. I'd be interested in trying the unfragranced version for sure. This gentle formula lathers up nicely and provides cleaning anywhere your baby needs it – which is all over.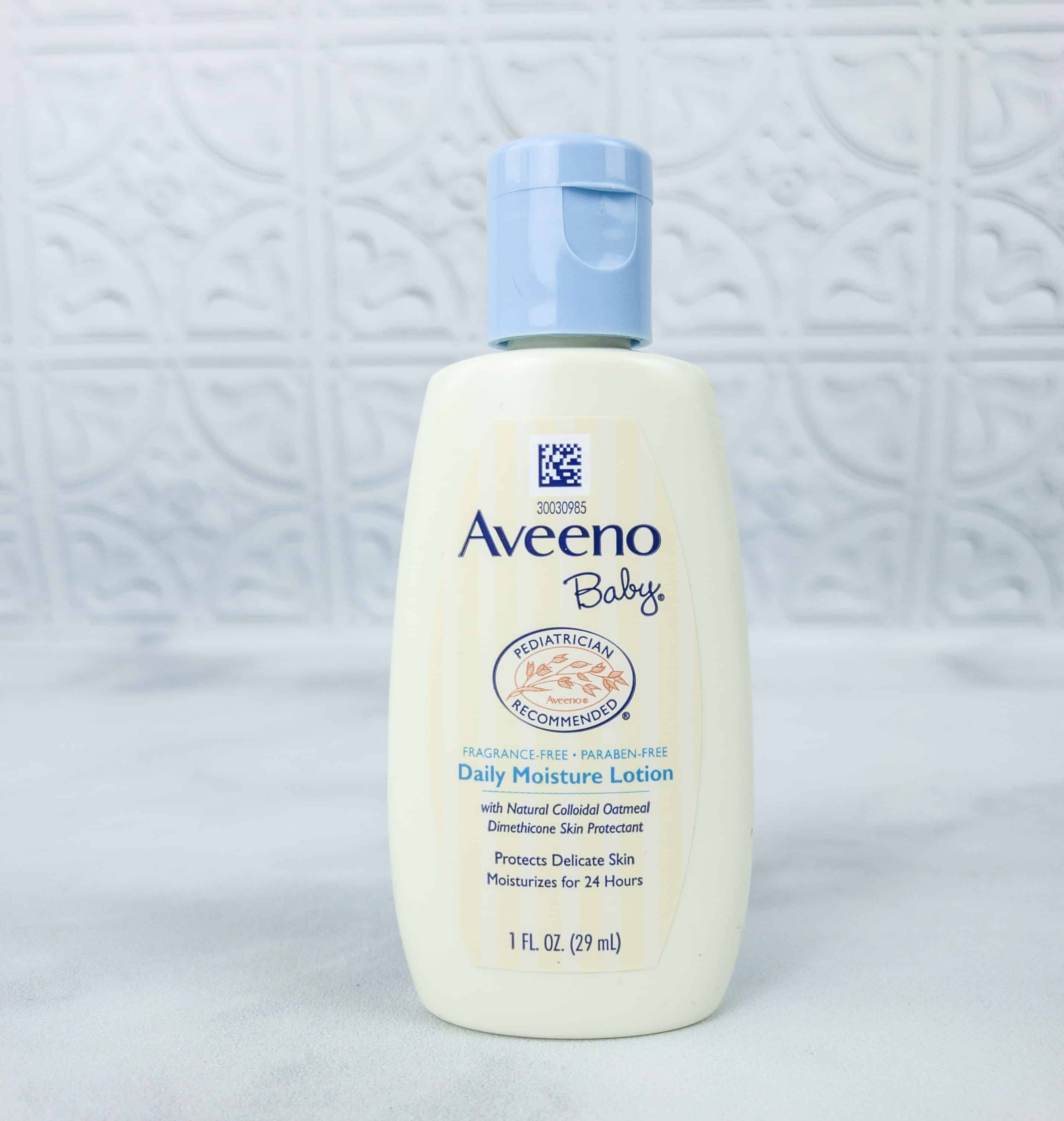 Aveeno Baby Daily Moisture Lotion ($0.50) I loved that this was relatively easy to rub in, unlike a cream. It is hypoallergenic and fragrance-free, so it won't irritate sensitive skin. The natural oatmeal blended with rich emollients moisturizes for a full 24 hours while helping to prevent and temporarily protect chafed, chapped, or cracked skin!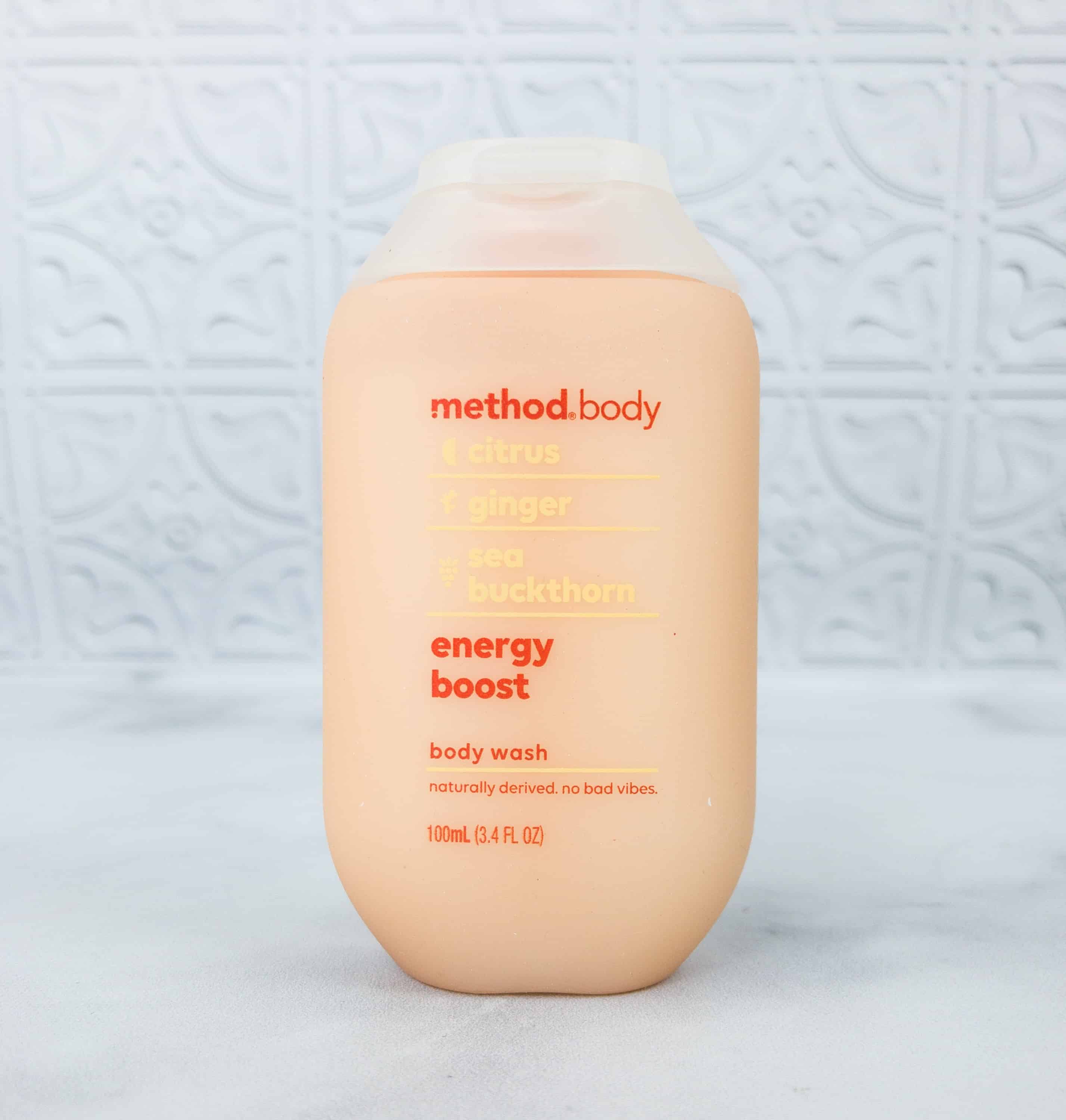 Method Body Energy Boost Body Wash ($1.32) Infused with citrus, ginger, and sea buckhorn, this gel-like body wash cleanses the skin and gives it an energy boost. It's free from parabens and phthalates, plus the bottle is made of 65% recycled plastic. This is for moms that need a pampering in the shower! It smells refreshing!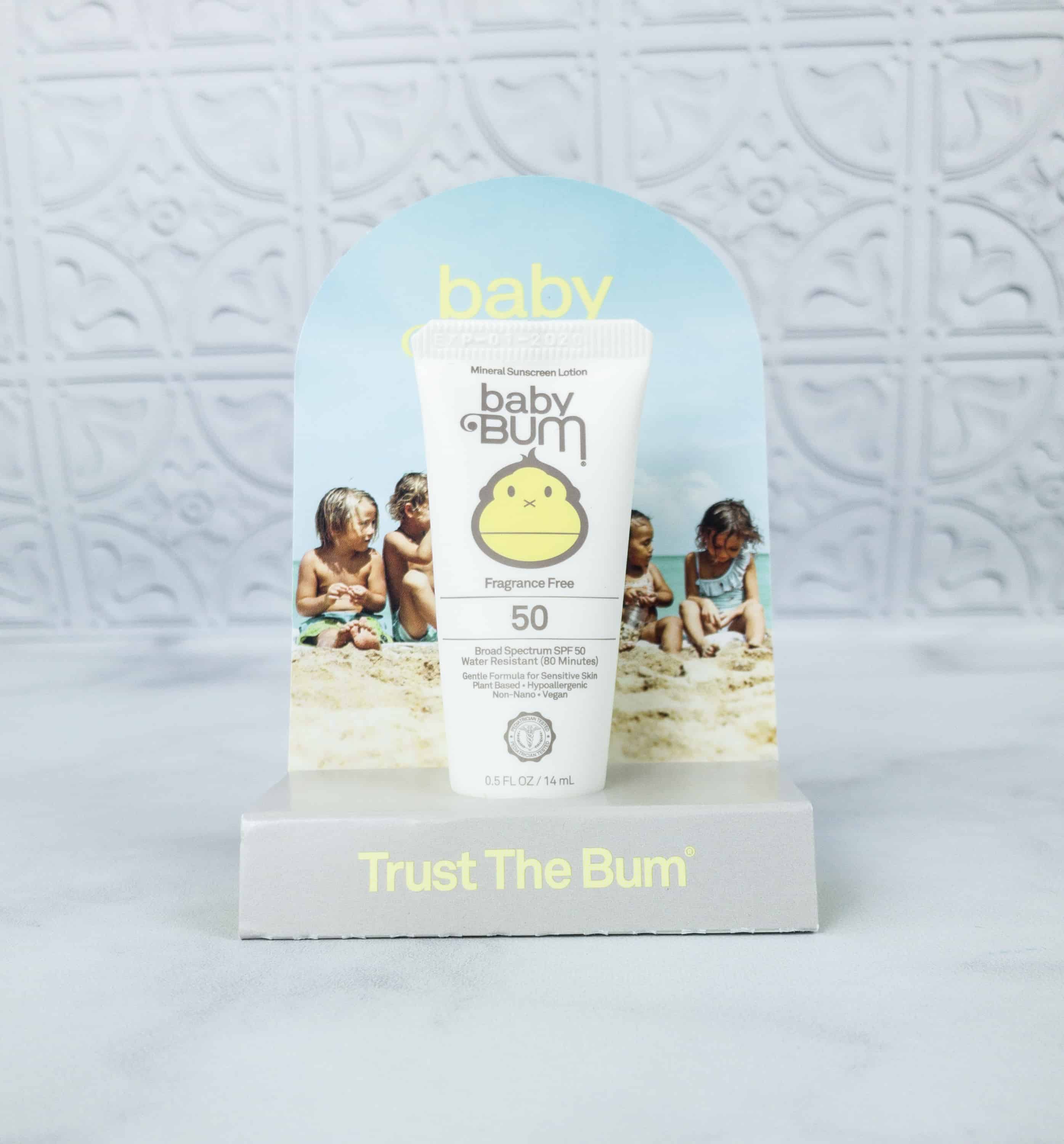 Baby Bum Mineral Sunscreen Face Stick ($2.10) It's not yet summer but we're already excited to have some outdoor fun this week. This sunscreen already came in handy, as it has SPF 50 broad spectrum UVA/UVB protection and it's also fragrance-free so it's ideal even for kids with sensitive skin.
Most of all, it's vegan, paraben-free, silicone-free, and petroleum-free.
The formula is lightweight and moisturizing.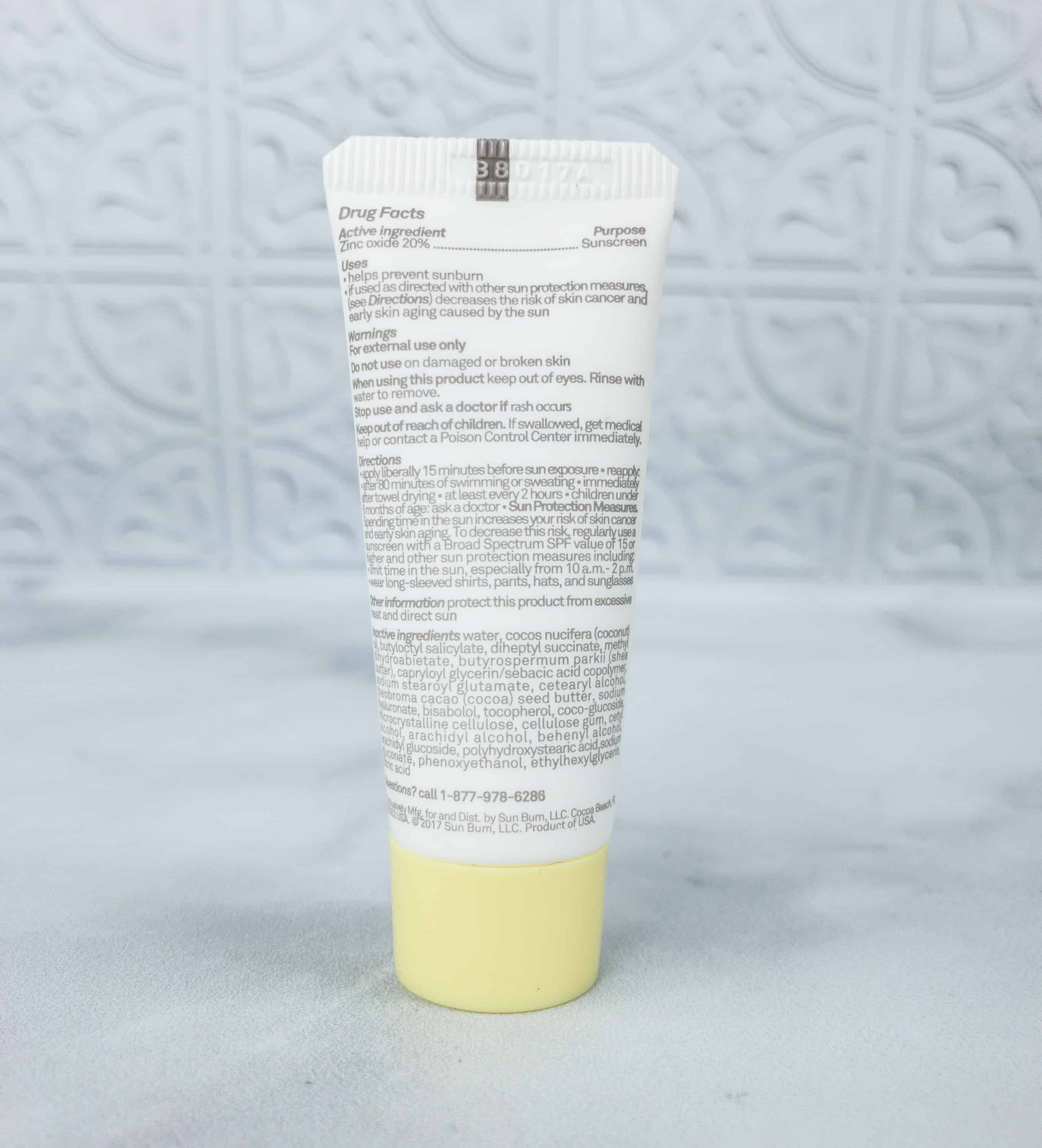 Another awesome thing about this mineral sunscreen is that it's water resistant!
They included a $3 off coupon you can use on your next Baby Bum purchase of $9.99 or more.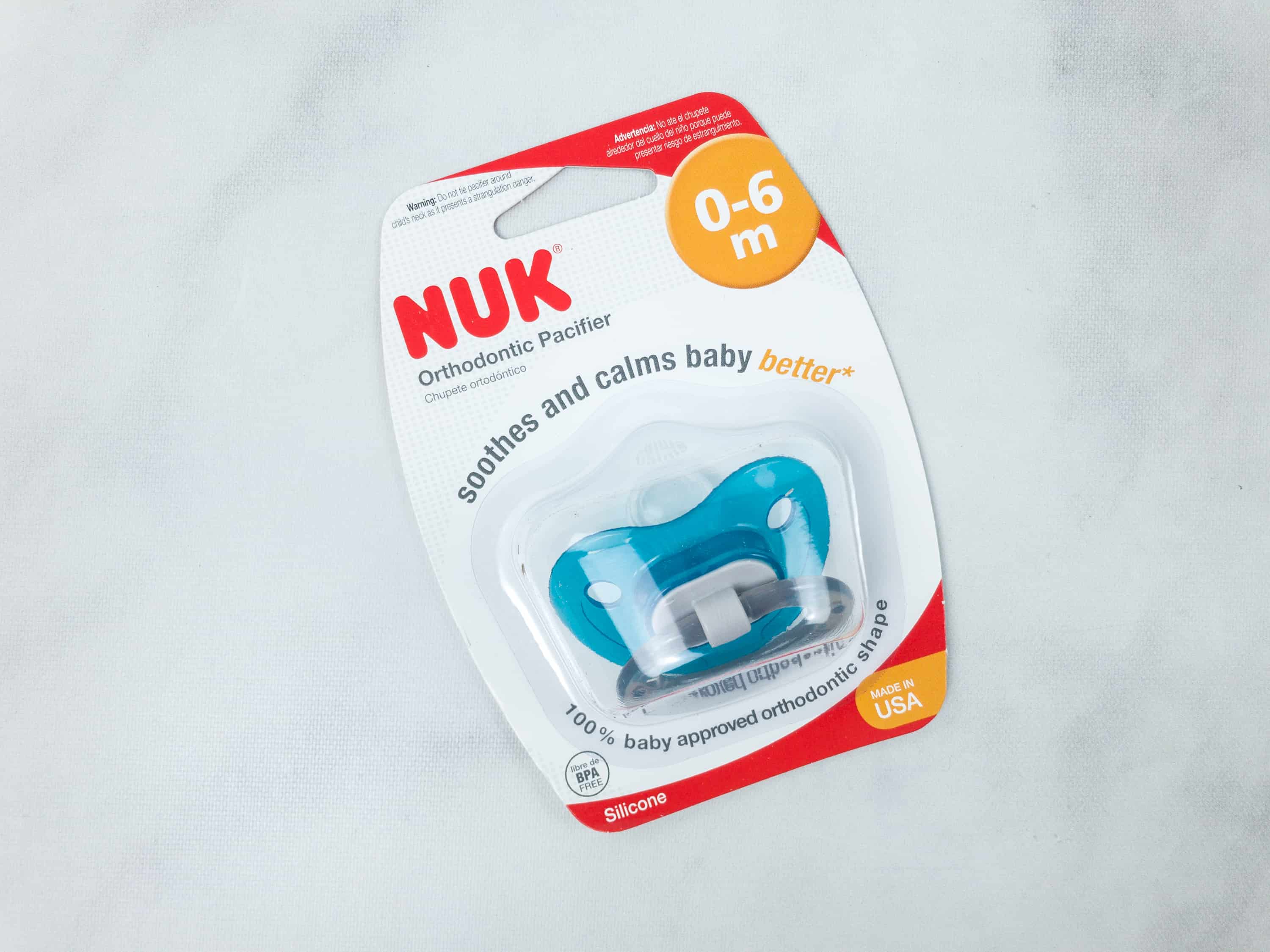 Nuk Translucent Pacifier ($2.49) This made in the USA pacifier uses a size 1 orthodontic silicone nipple, appropriate for infants 0 to 6 months of age.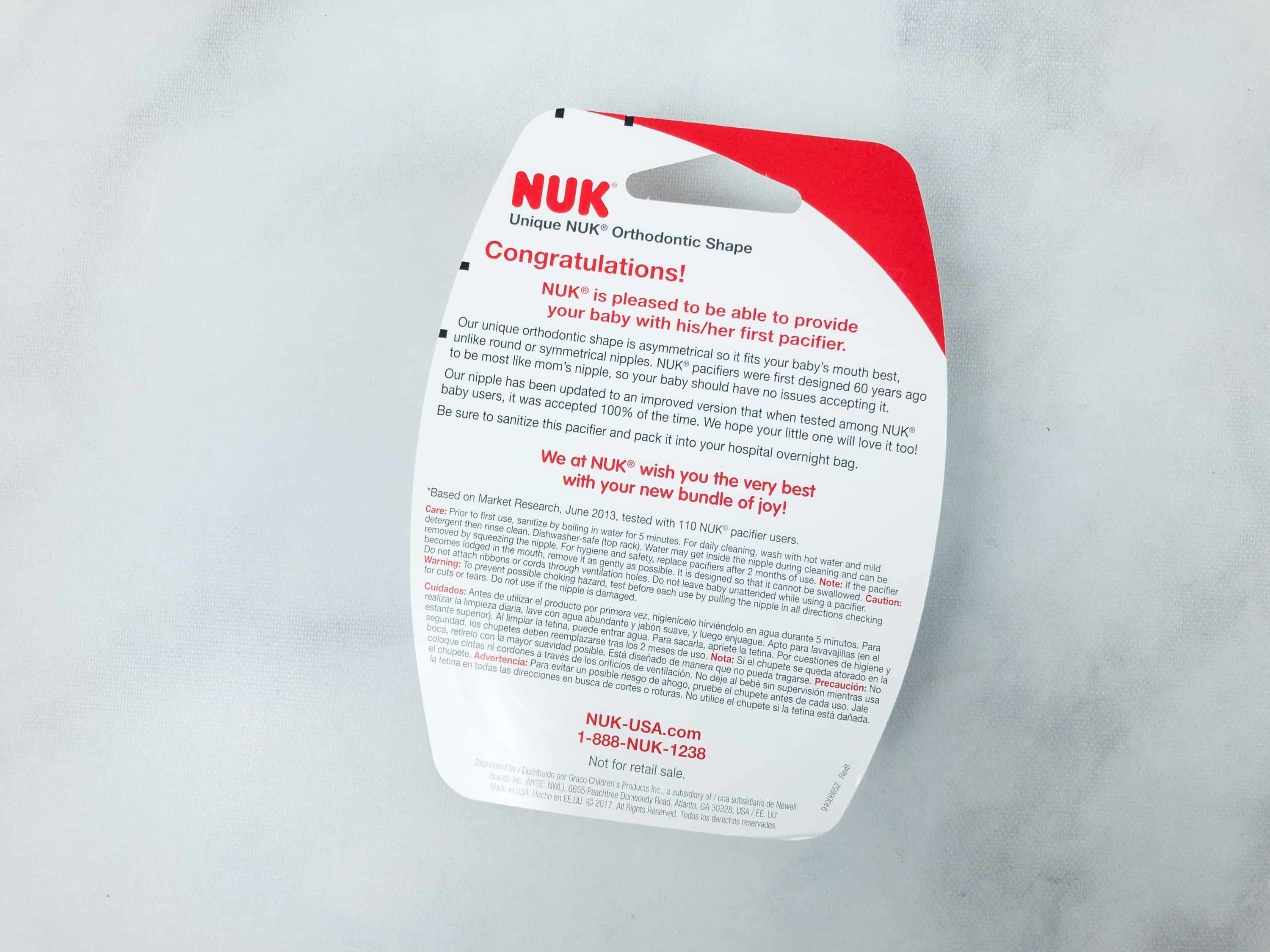 NUK pacifier is BPA-free. It is also made to mimic the natural shape of mom's nipple so it's more comfortable for the baby.
This pacifier features a heart-shaped shield that prevents irritation and fits well under baby's nose for easier breathing.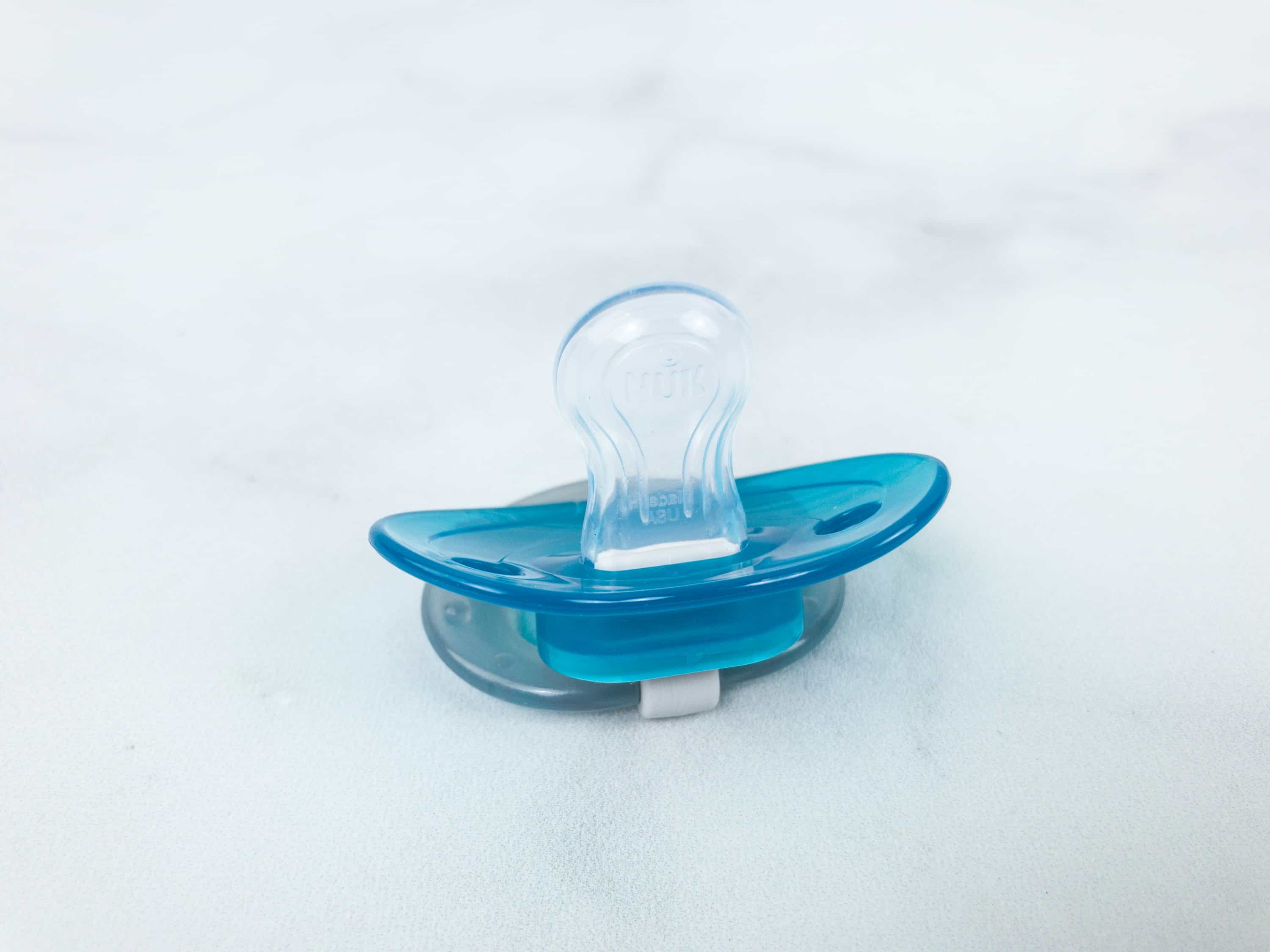 Its nipple is asymmetrical to best naturally fit baby's palate, which helps promote healthy oral development.
It has a scooped nipple cavity for maximum tongue movement, integrated channels for less palate pressure.
There were a few repeat items in this month's Target Baby Box, but I don't really mind because everything is pretty useful especially for my newborn. Everything totaled to $12.57, which is lower than the promised value but still worth the $5 cost of the box!
What did you think of this Target Baby Box?