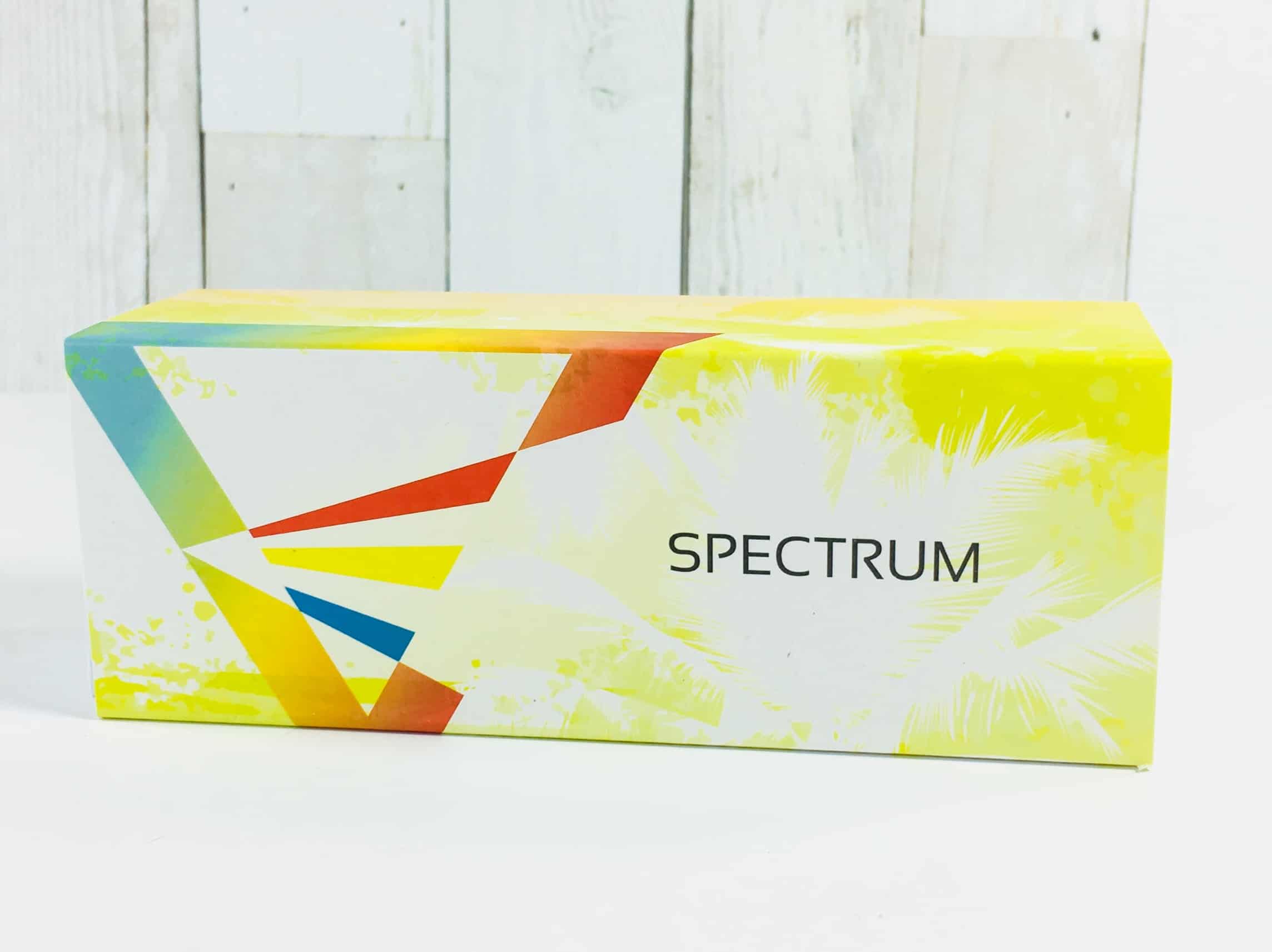 Sunnies To You is a subscription box that offers monthly designer sunglasses, with new limited name-brand options every month. The best part? Subscribers get to choose their exact pair every month. This subscription costs $39 a month but the price drops with longer terms, as low as $30 a month for a 12 month subscription.
In order for a sunglasses collection to pass the test we look for three things: 100% UVA/UVB lenses for your health, premium build materials that last, and a style that works. If a collection can't provide all three of these things, they aren't allowed in our box – plain and simple. This way we can fully back the sunglasses we carry to provide you with complete satisfaction.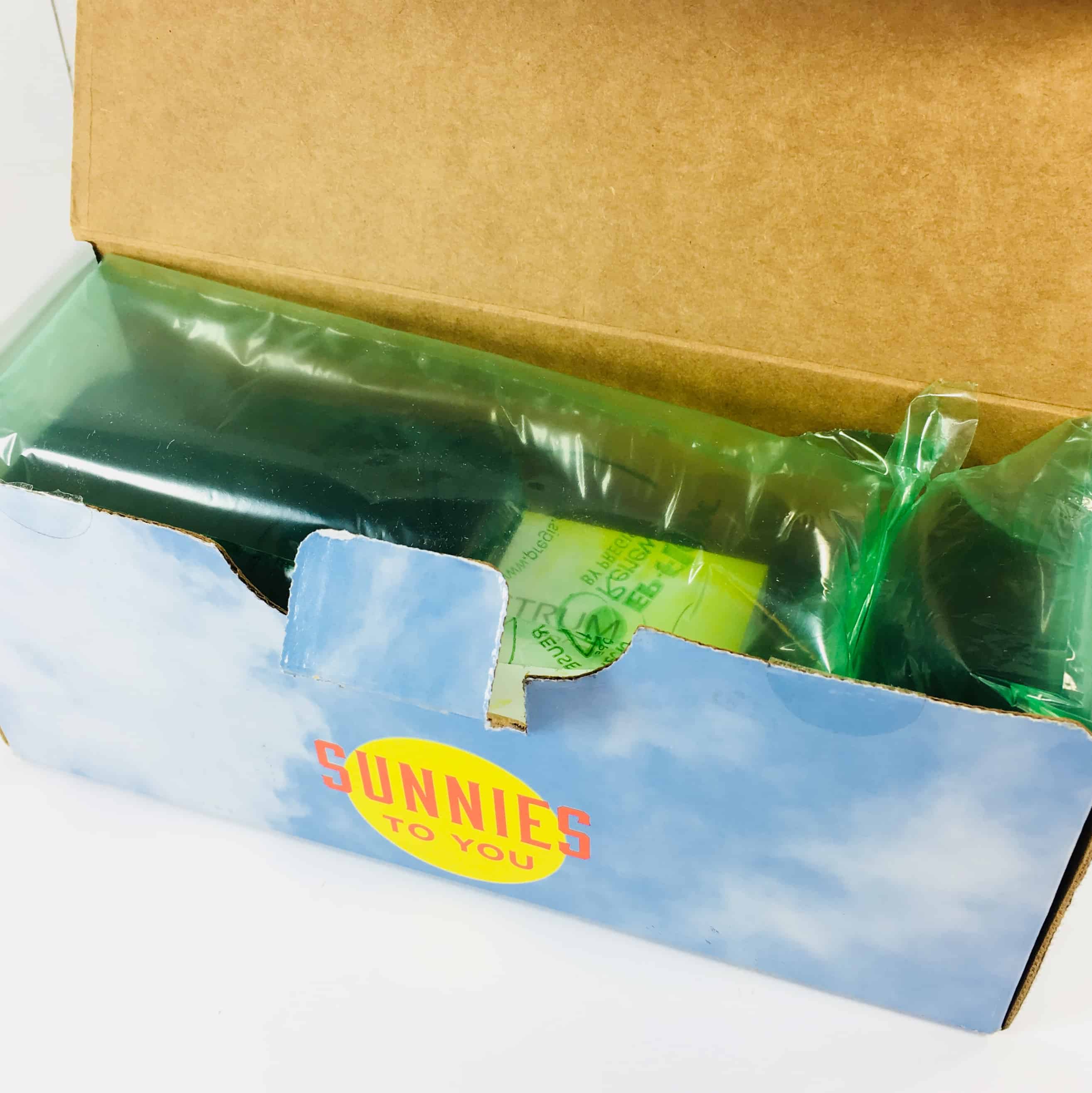 DEAL: Get 25% off for 3 months! Use coupon code SUNNIESFOR3.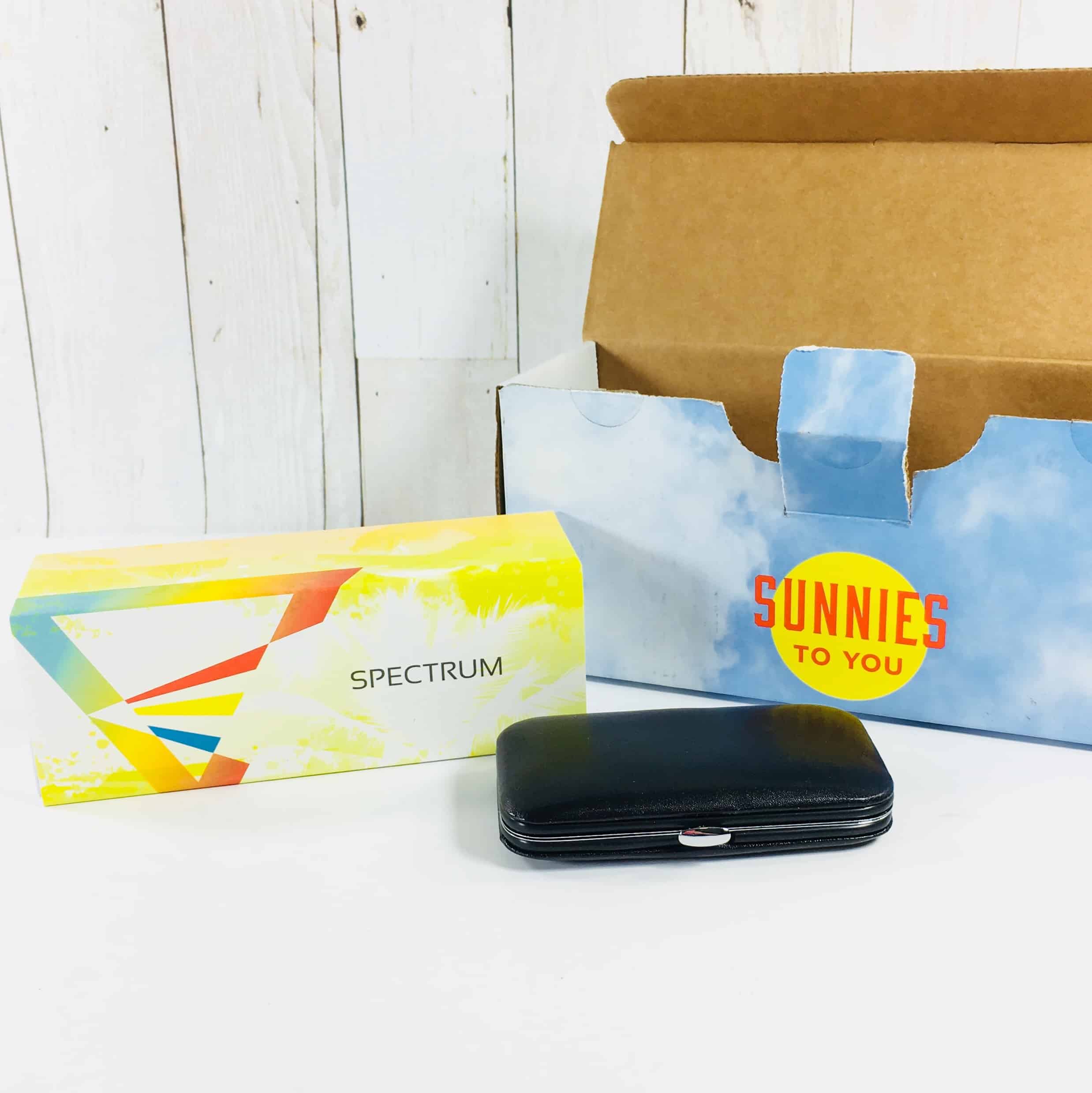 Everything in my box!
I started by creating my account and selecting styles that I liked. You can narrow it down by the types of sunglasses you prefer, such as aviator, wayfarer, or sport. In some cases, you can choose from several colors or trims.
You can find all the info about your chosen style, such as materials, lens type, and other details. It also lists the MSRP.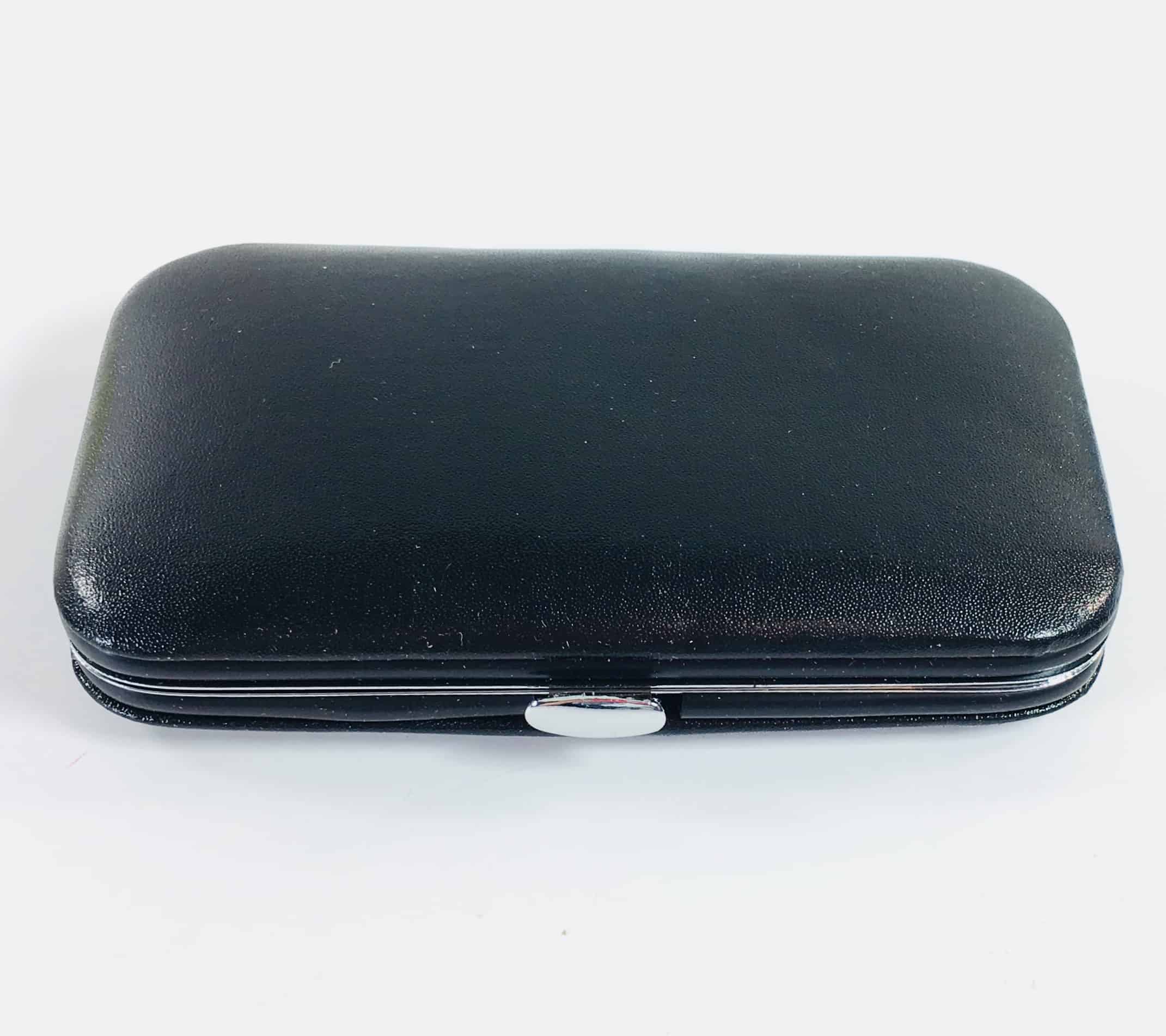 I received a Nail Kit in my box (find a similar set here for $10.62)!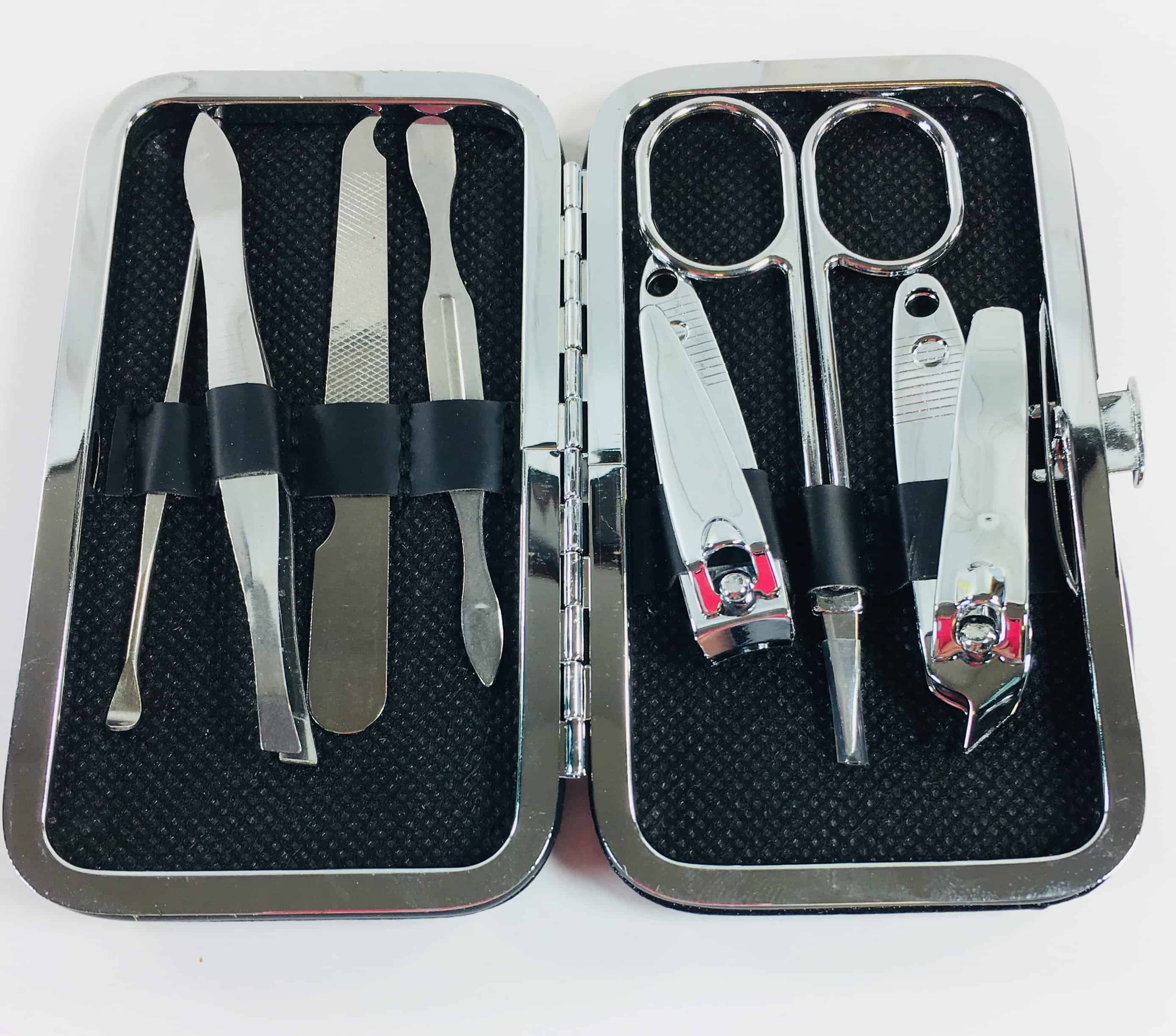 This set is unisex and features some tools I've never even encountered before, such as a slanted nail clipper and ear pick. This kind of item is actually very handy. I gave some clippers to my husband recently and we seem to misplace items like this often.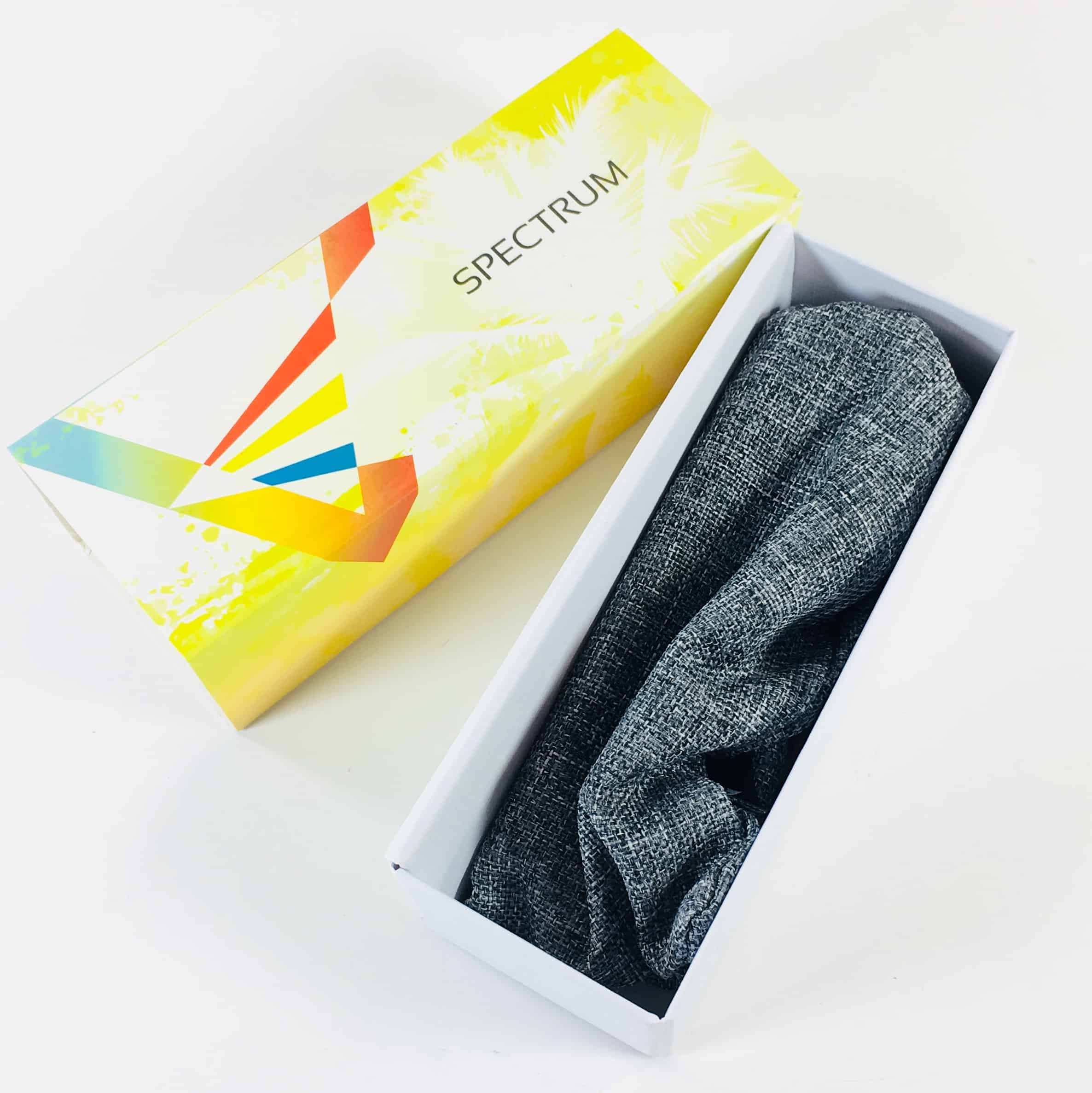 Spectrum Sunglasses In North Shore ($300) This was the star of the box!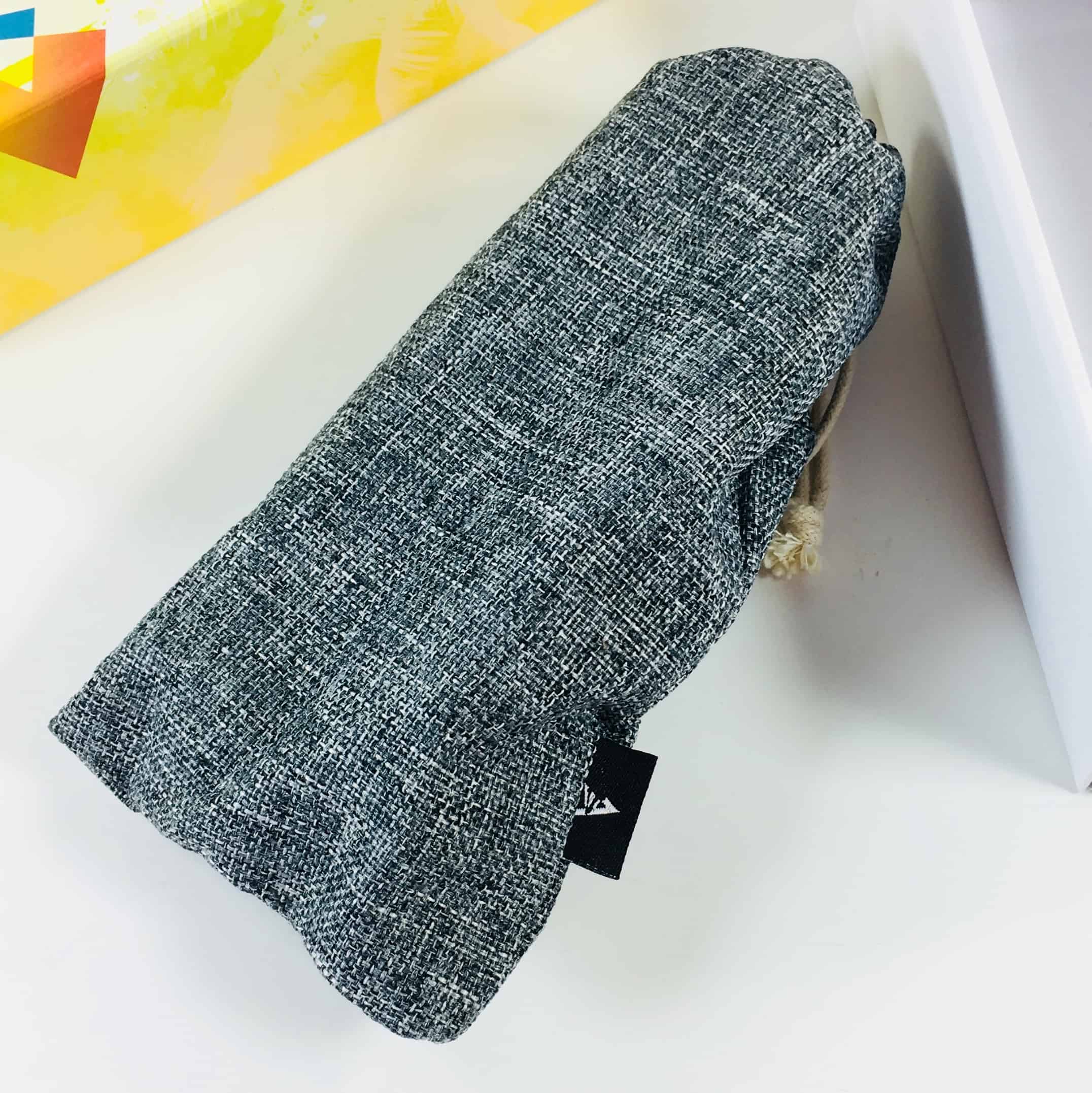 It came in a fabric carrying case. I tend to shove sunglasses in my purse with my keys and whatnot so we'll see if this keeps them safe.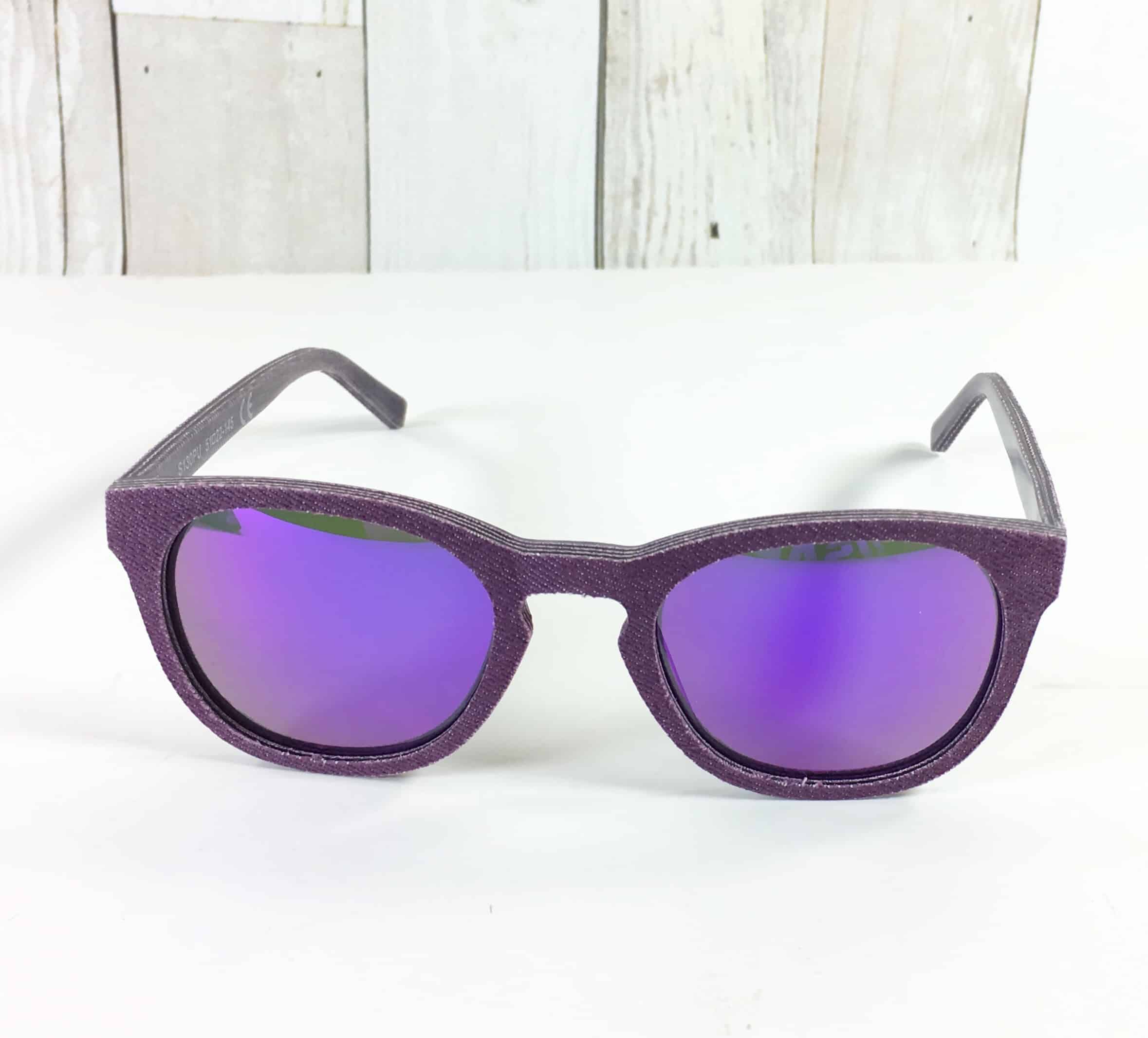 I went for purple denim cat eye sunglasses with a reflective, mirrored lens.
I love purple!
It had the brand logo on the side.
I liked this quote on the inside of the arm.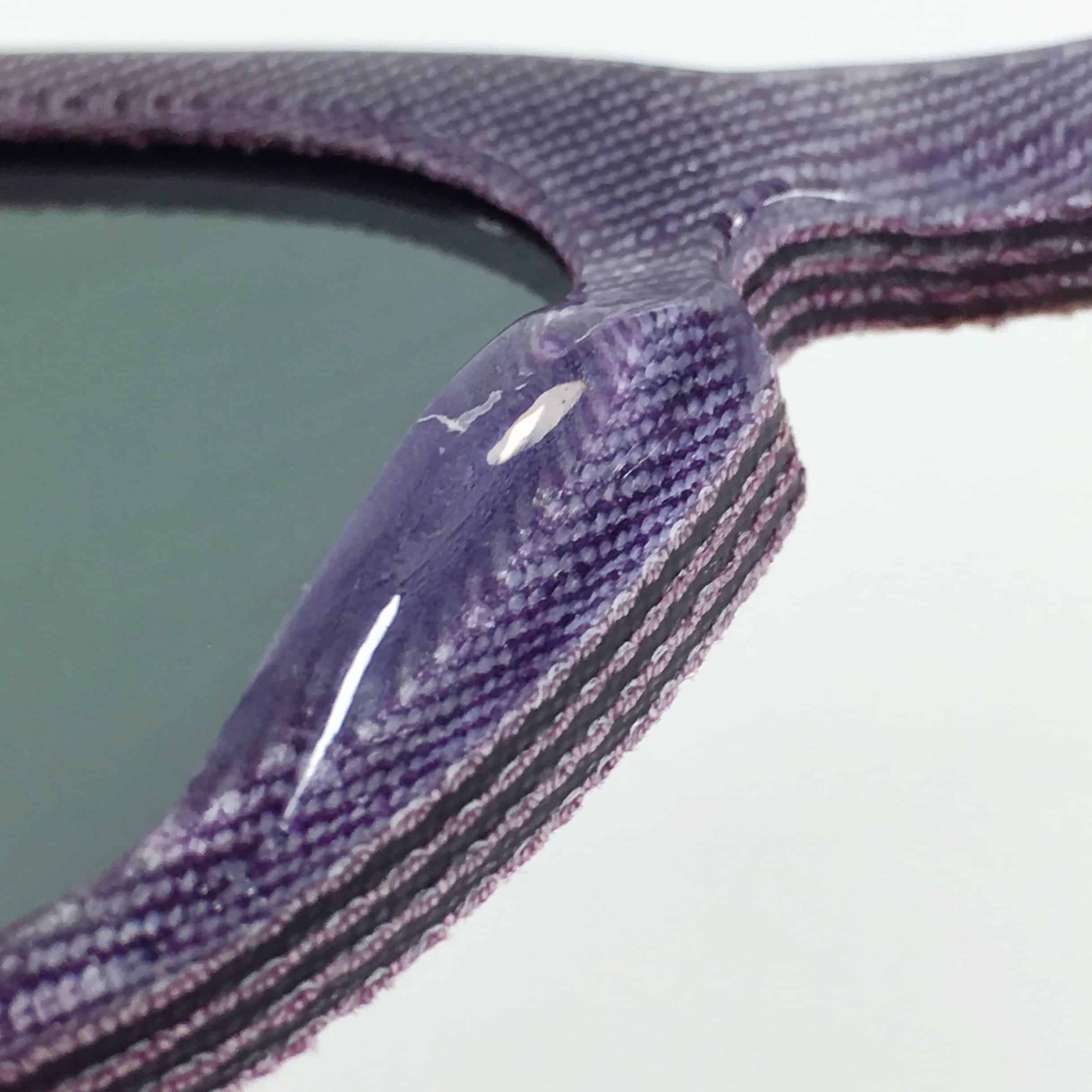 The website mentioned adjustable nose pads but these look fixed so I have no idea how to adjust them.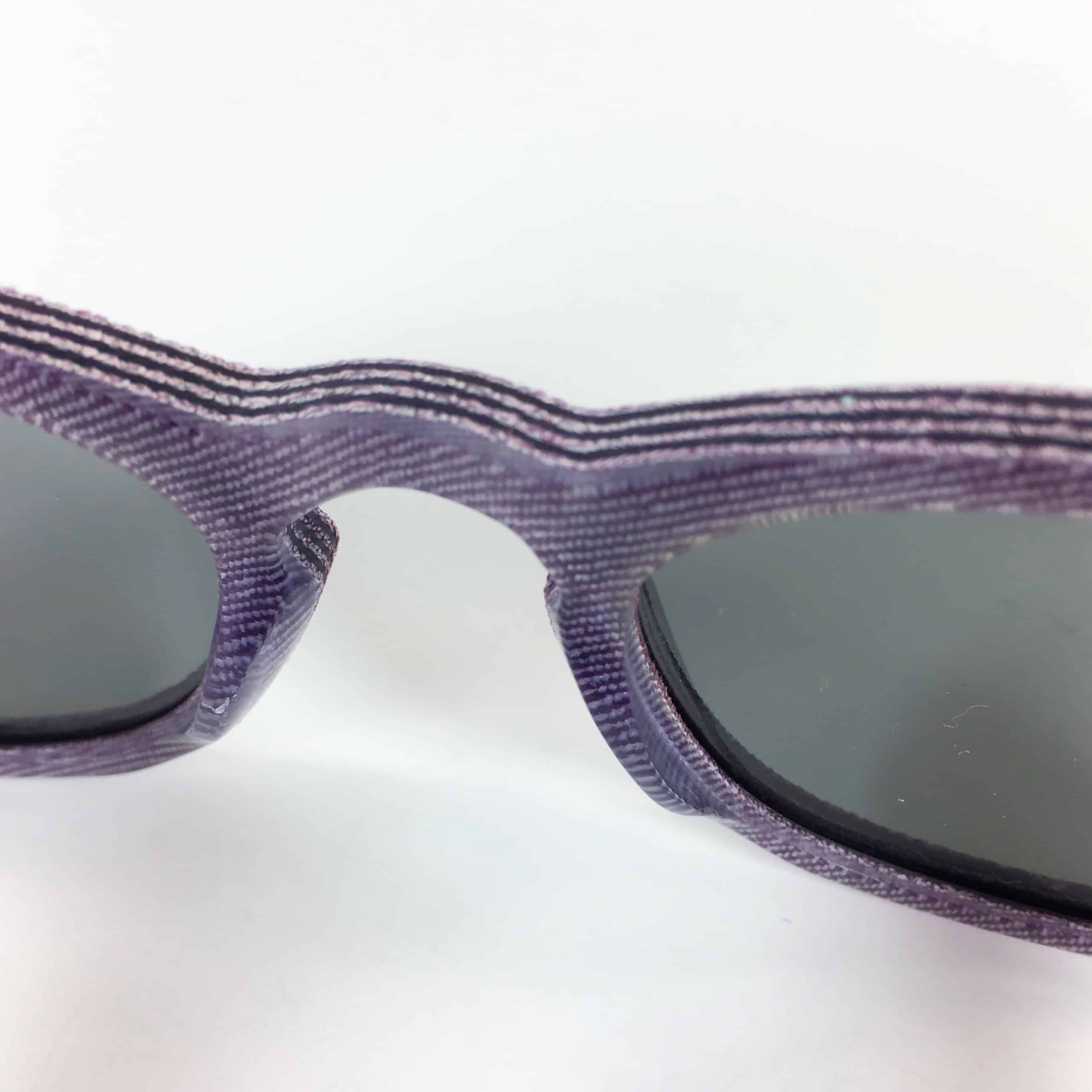 The glasses were coated on the inside for a comfortable fit.
There were several layers of denim and acetate.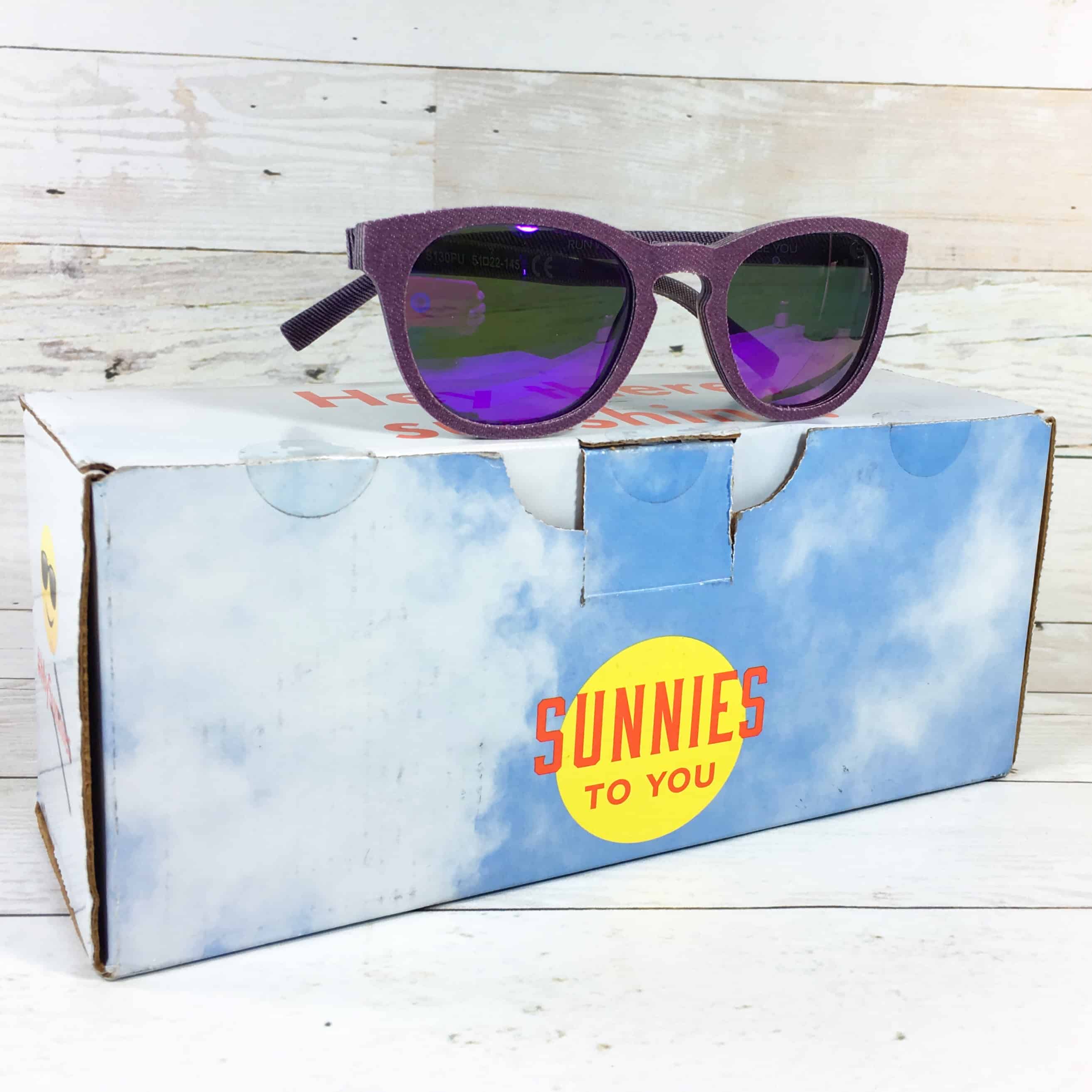 I really liked my first Sunnies to You Box! I was excited to choose from a wide array of sunglasses in all kinds of different styles and from several different brands. I was happy to receive a bonus item, which I wasn't expecting. As for this particular pair of sunglasses, I have to say they don't feel like an expensive pair of sunnies. While the inside was lined, other parts that touched my skin, such as the arms and the part that sits above my nose, were not coated and felt weird. They weren't rough, but were kind of irritating. I'm not sure how long they will last once I put them on my face with sunscreen and makeup and all that, I think they will get discolored and dirty quickly. This isn't a fault with the subscription, but with that particular style. If you are unhappy with your sunglasses for any reason, contact Sunnies to You within 48 hours of receipt to process a return. Also, while the sunglasses I chose had an MSRP of $300, they are also available through other sellers for much less, although they are still at least $117. Considering this subscription was $39, I think that's a bargain! My 14-year-old daughter loves these sunglasses so it all worked out in the end!
What do you think of our Sunnies To You Box?