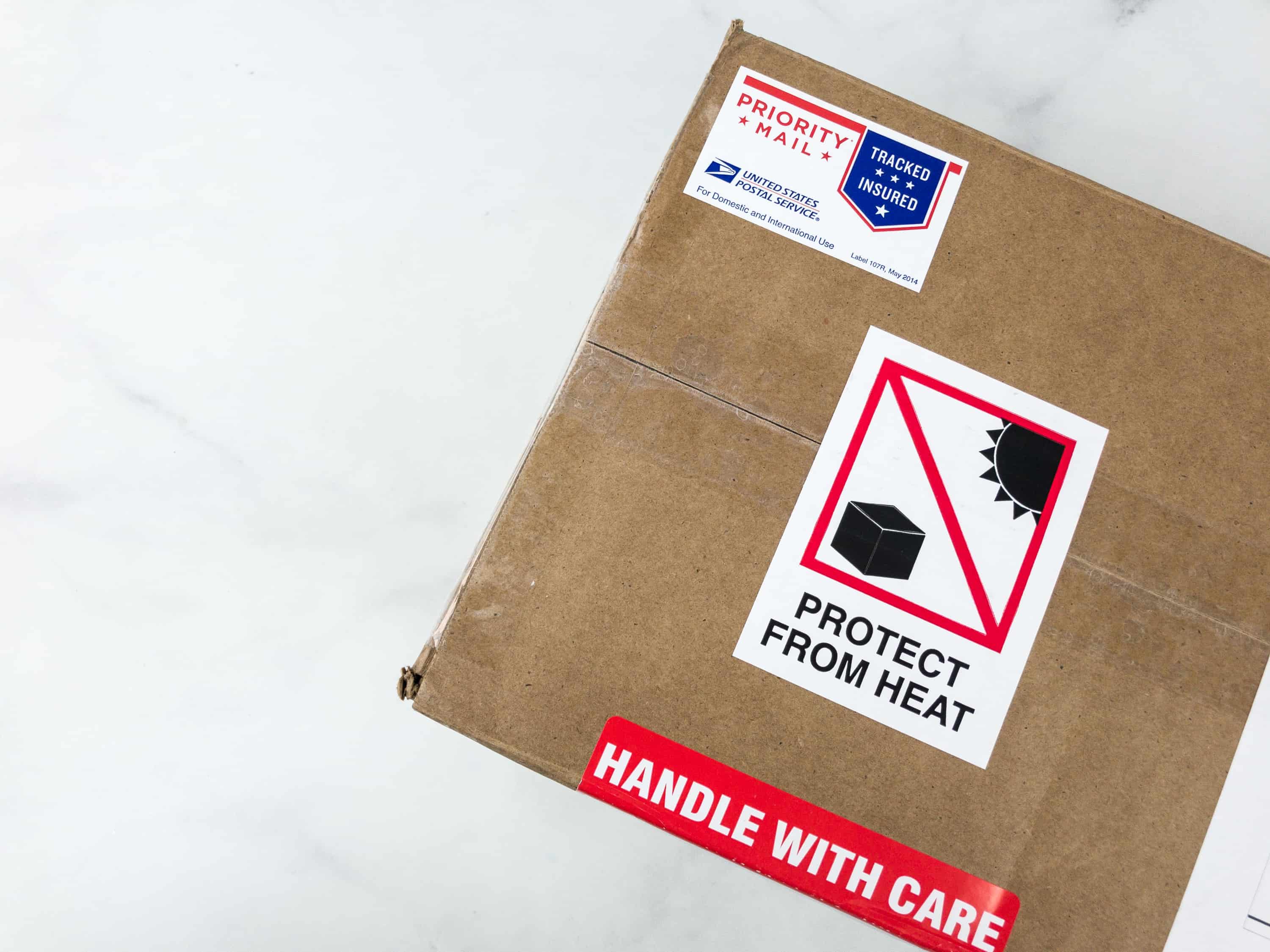 Sundae Home is a premium home decor subscription box that delivers 4-6 high-quality home goods and products with over $100+ per box retail value for $47 per box.
FYI – the February box ws the last monthly box for Sundae Home – it's moved on to a bimonthly subscription. You can read more about the announcement here.
DEAL: Receive a free bonus item with any length subscription! Use coupon code HELLOBONUS.
Included in the box is a Sundae Home card.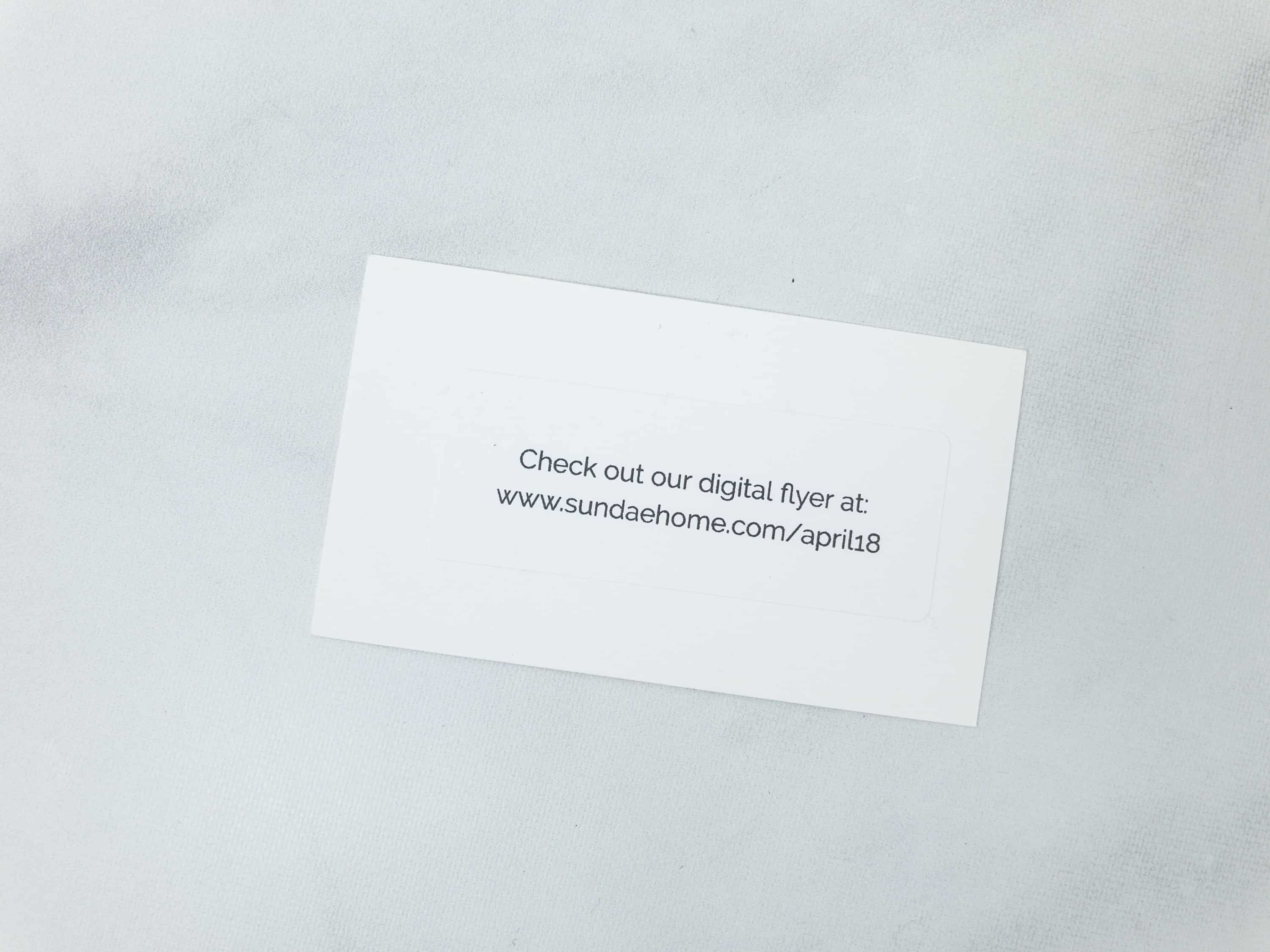 Instead of a list of the items, they provide a link to a digital flyer.

The detailed product info is further down the page. This month's theme is SPRING FORWARD!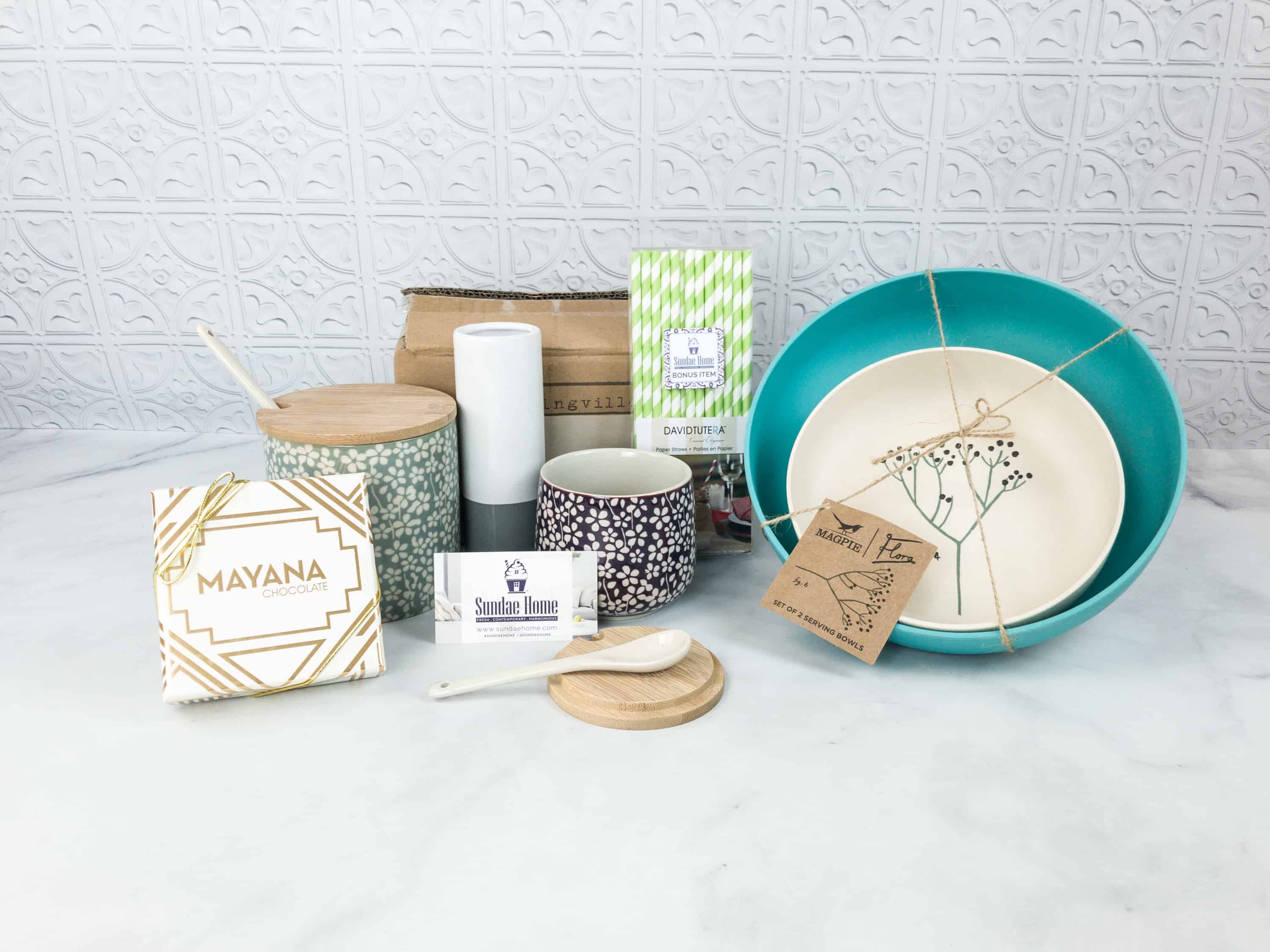 Everything in the April 2018 box!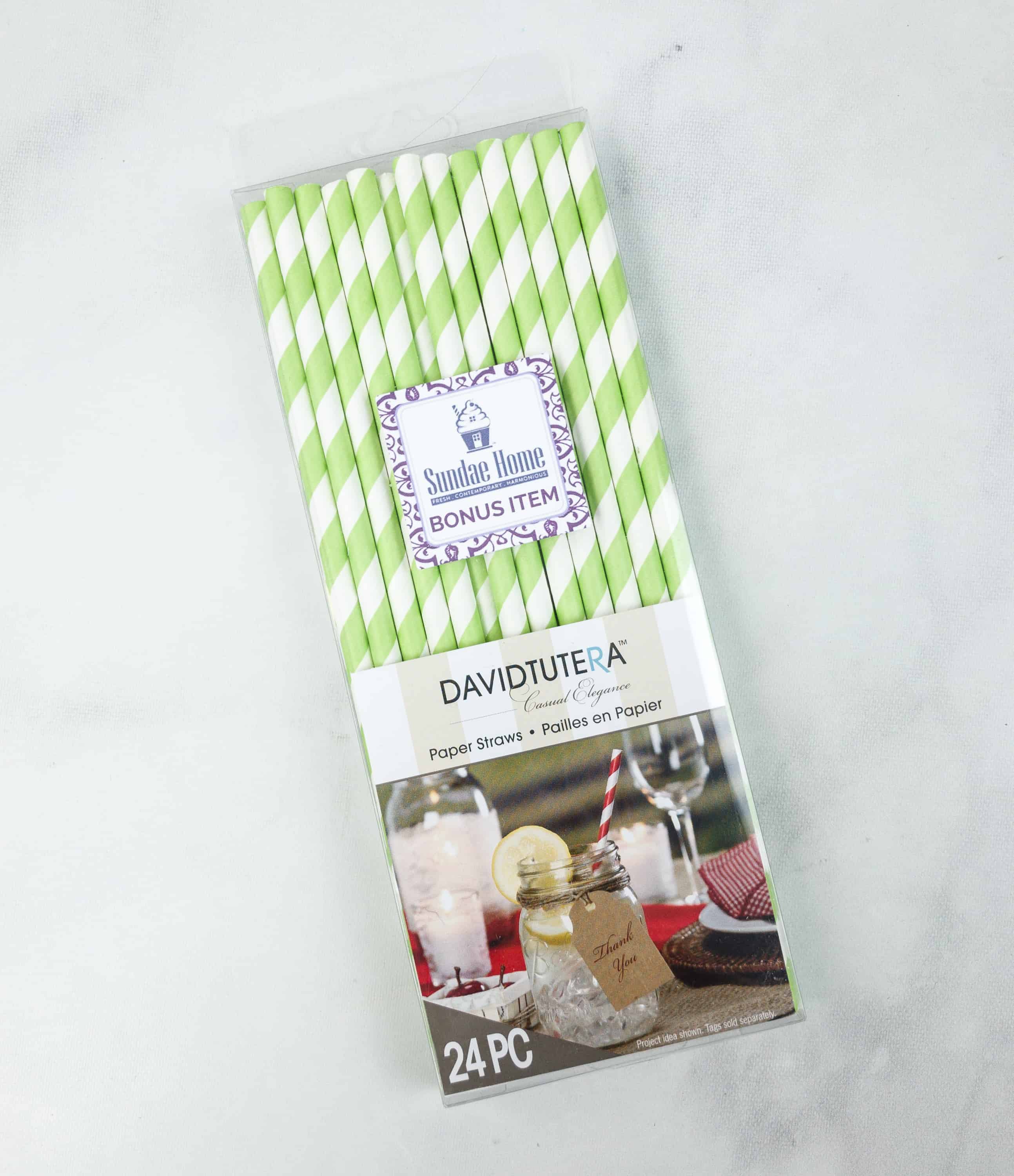 BONUS: David Tutera | Casual Elegance Stripe Paper Party Straws in Moss Stripe ($5) It's a special spring bonus from Sundae Home! The paper straws are in moss green with white stripes, indeed fitting for spring gatherings whether indoors or outdoors.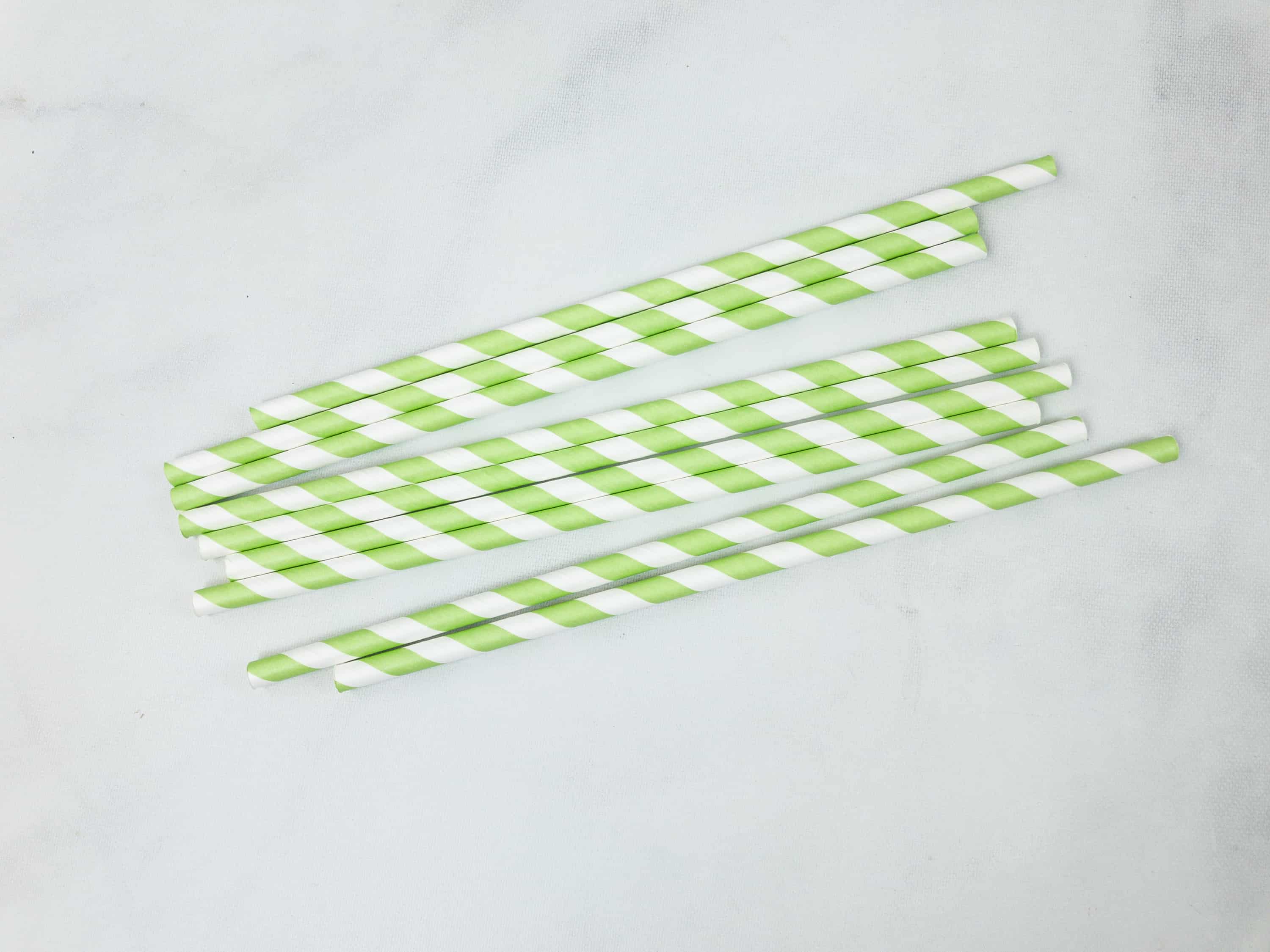 Each straw in the pack measures at 7.5 inches long. There are 24 pieces in this package which will work beautifully with tall glasses. I like that they're eco-friendly and ready to use!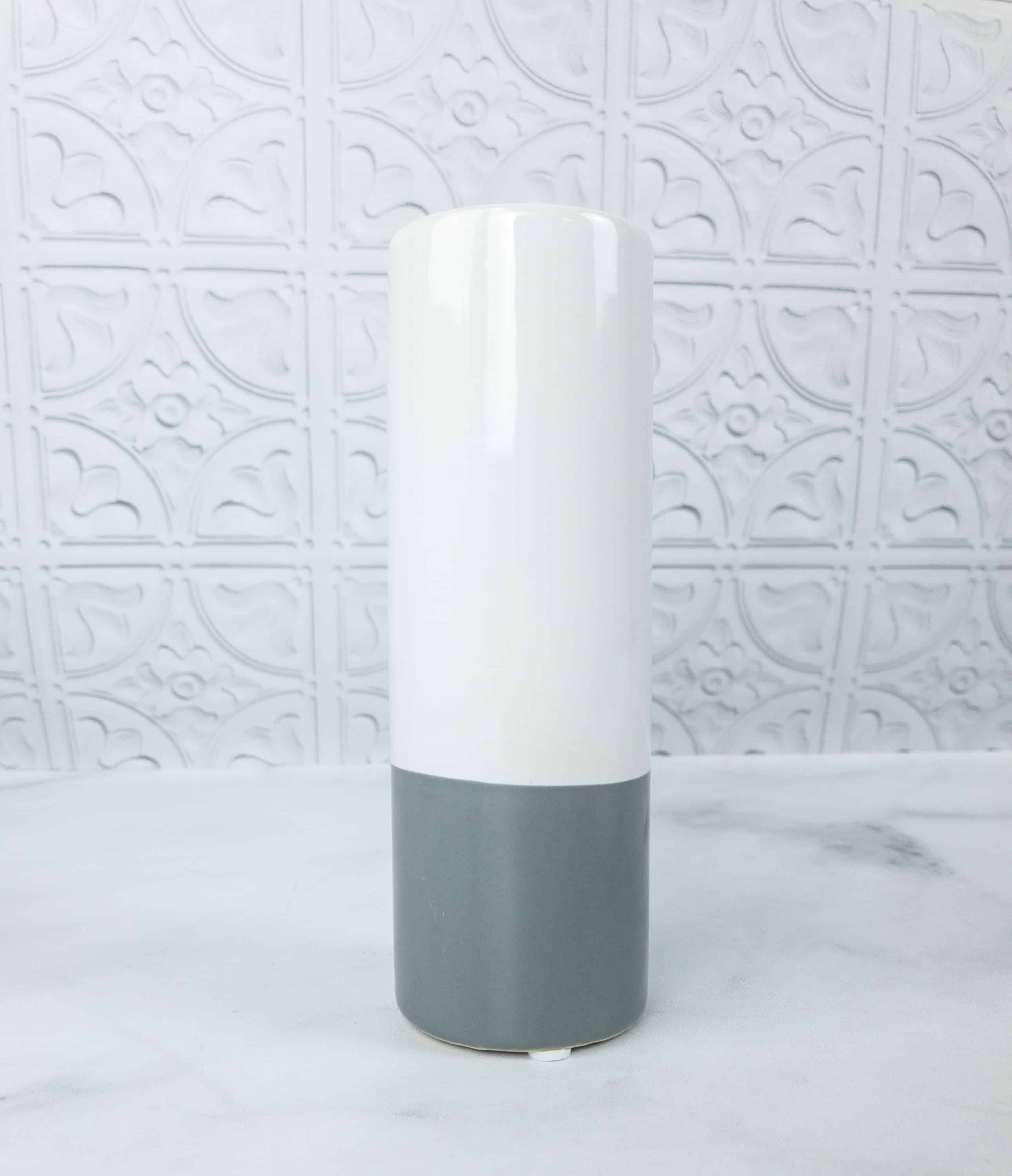 Chive | Crayon Ceramic Bud Vase in White with Grey ($12) Subscribers might receive this bud vase in different two-tone combinations: white with blue, white with grey, white with lilac, or white with pink. Ours is white with grey.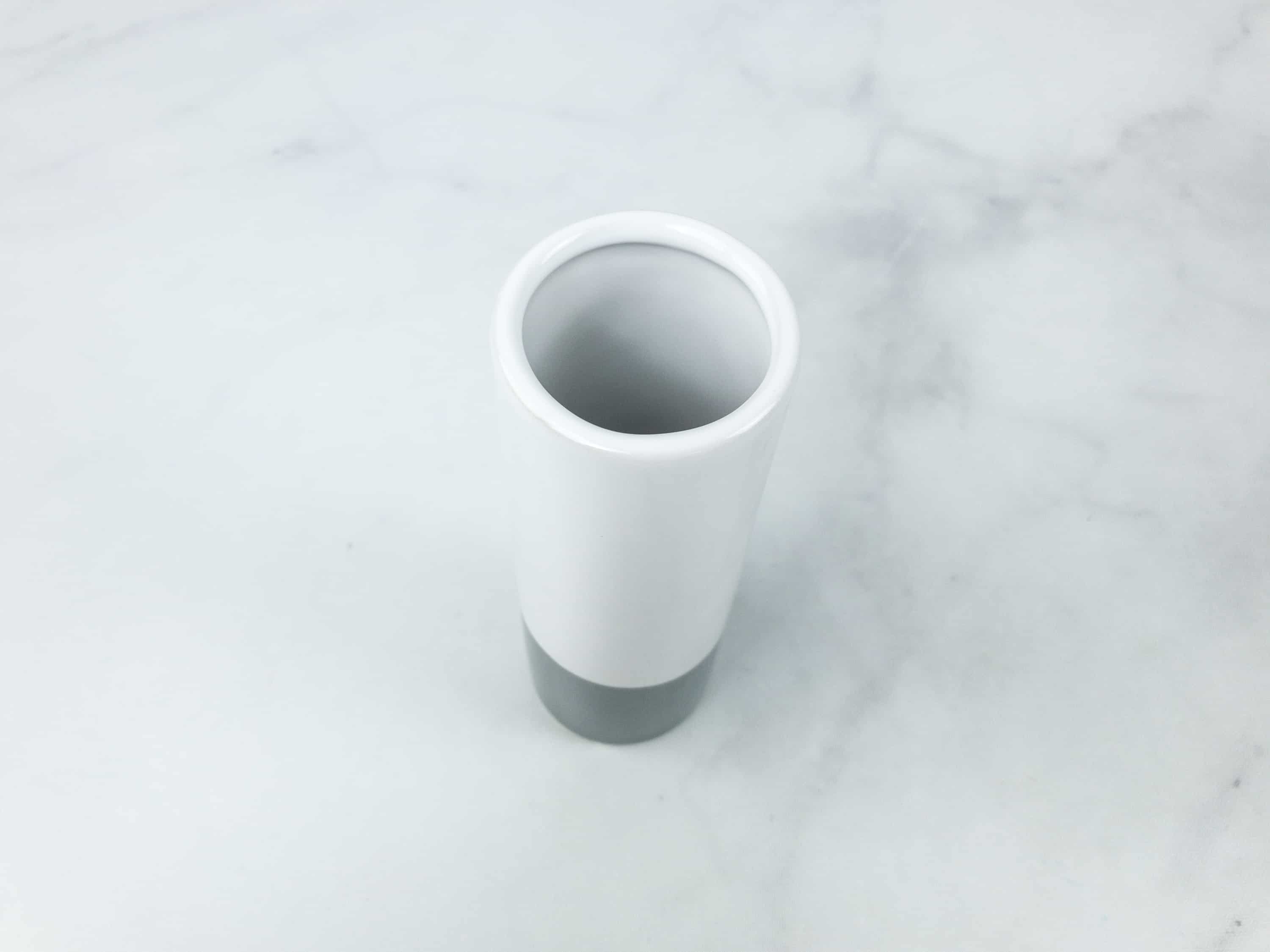 The ceramic vase will look great with colorful flowers, or but it can be a decor piece on its own too. It's a perfect fit for any home with a touch of modern. What's great about ceramic vases is that they are heavy so your vase won't topple if you decide to put a lot of flowers on it.
With a 2″ diameter and 6″ height, it's ideal for medium to long stems of flowers. Aside from flowers, you can also use this for pens and pencils, and makeup brushes!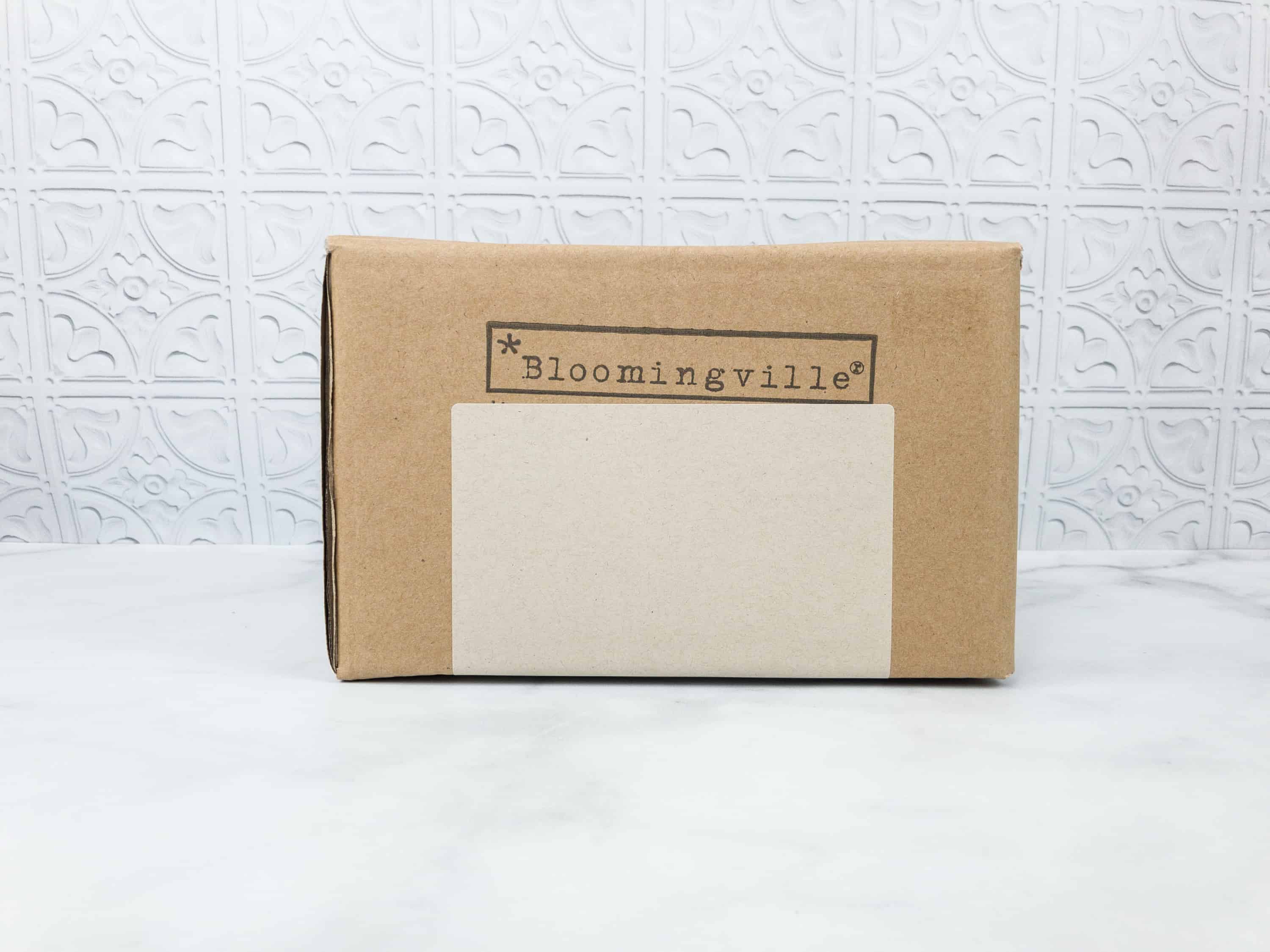 Bloomingville | Seeke Stoneware Jar with Spoon and Bamboo Lid in Plum and Laurel ($16.5 + $24) This stoneware set was packaged with its own box.
The beautiful stoneware came in a different size and color. I like the contemporary floral graphic design on these jars.  Both jars also have a bamboo lid.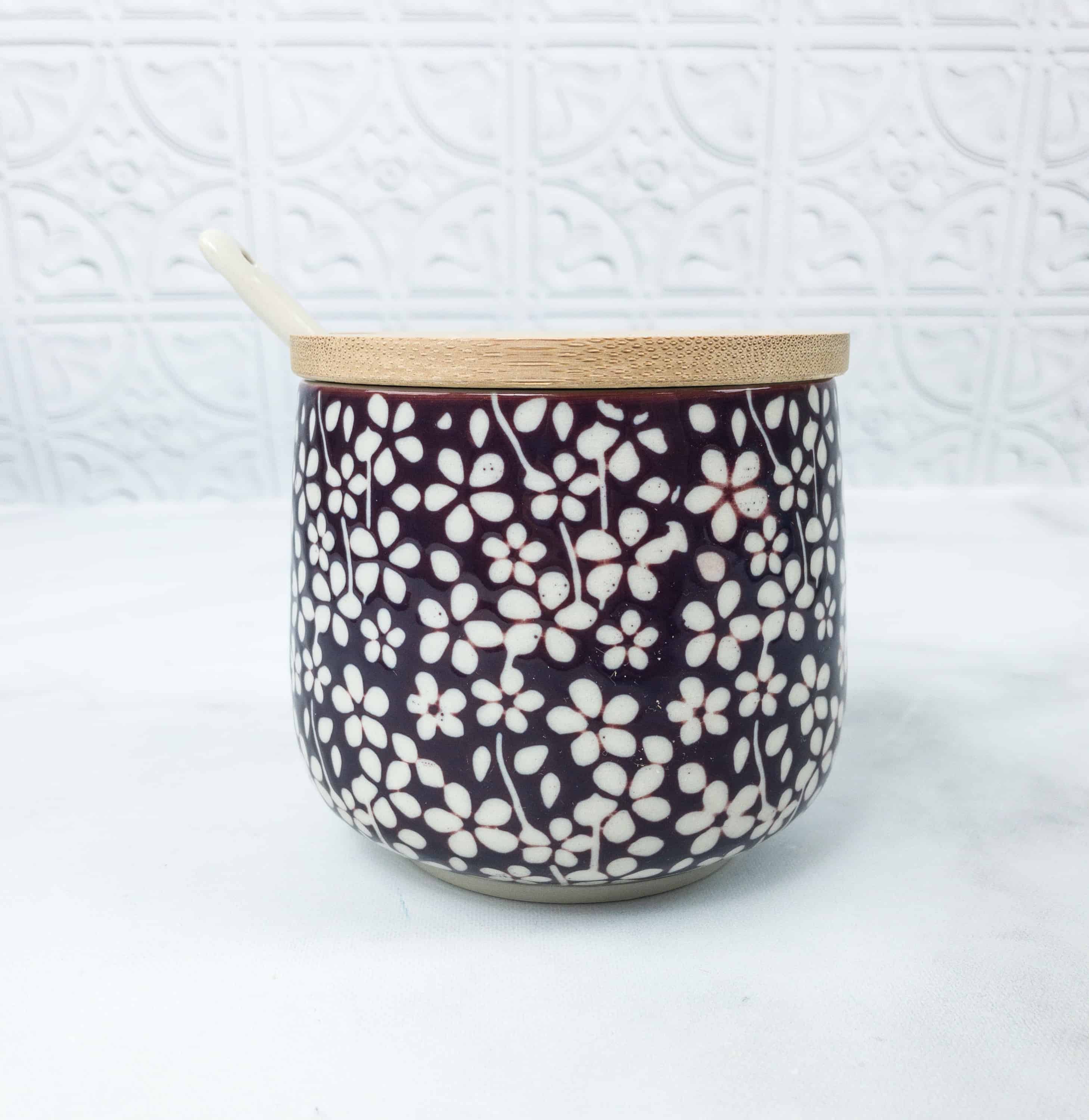 The smaller jar is in deep grape. It also has a curvy bottom.
A spoon is included so it will be easier for you to scoop up anything that you put inside it.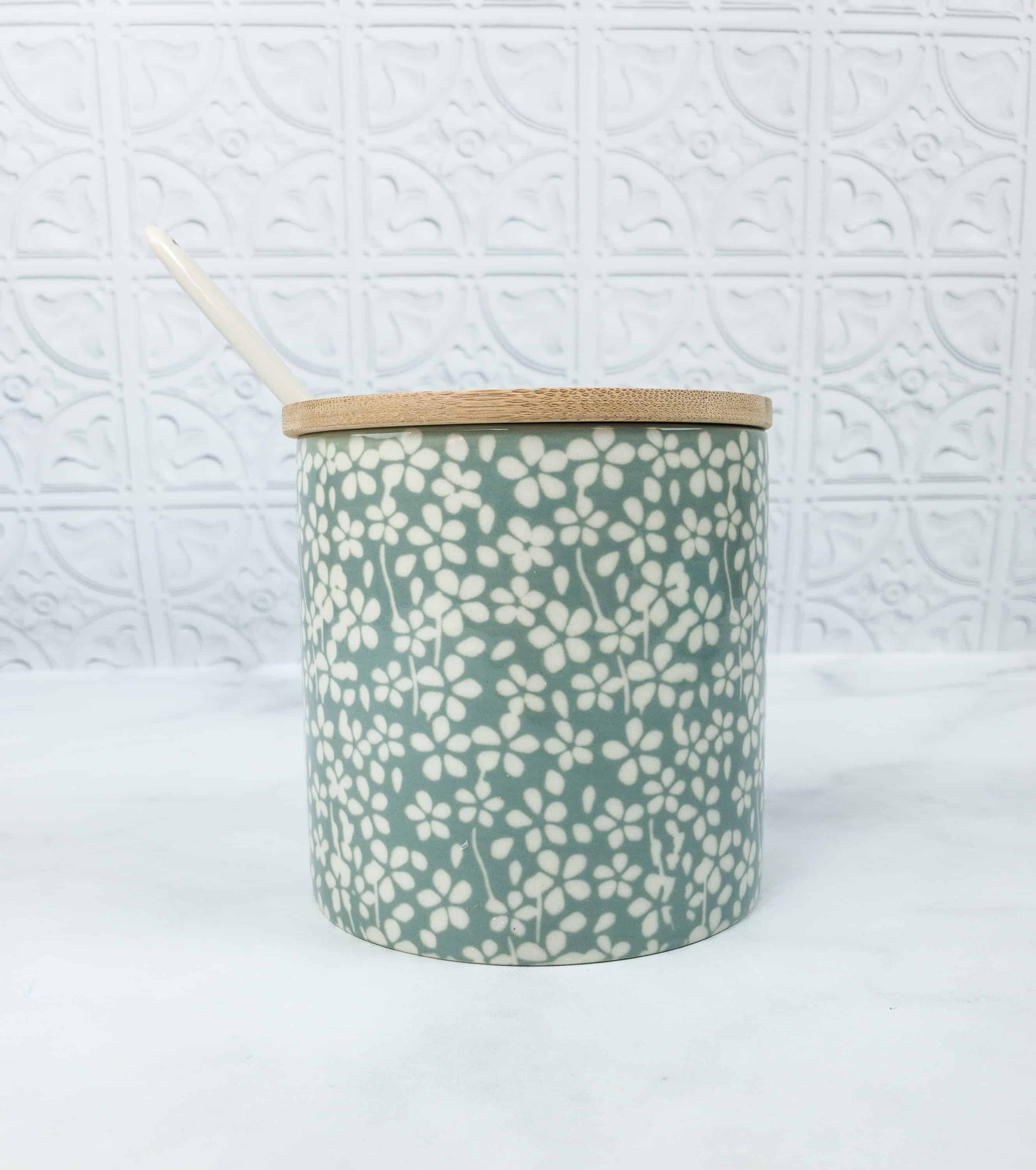 The taller one is slightly blueish grey, like a muted cornflower, and is cylindrical.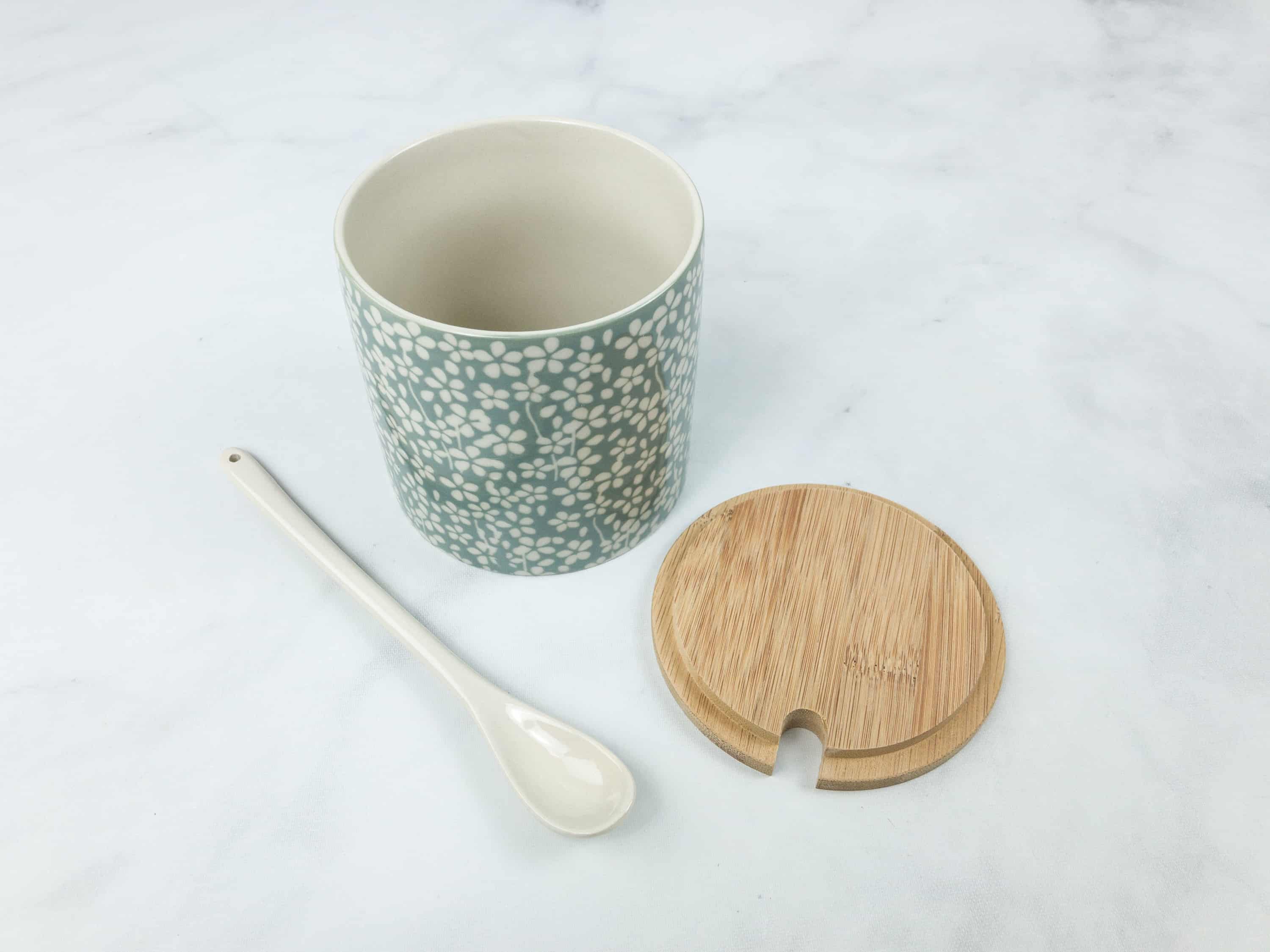 Of course, the taller jar has a longer spoon. The bamboo lid is cut precisely to keep in the contents inside the jar. It looks awesome! Counterworthy for sure!
Magpie & Jay | Flora Eco-Bamboo Fiber Serving Bowls in Elderflower ($40) These two serving bowls are made with bamboo fiber, so they're shatter-resistant, food-safe, and vegan!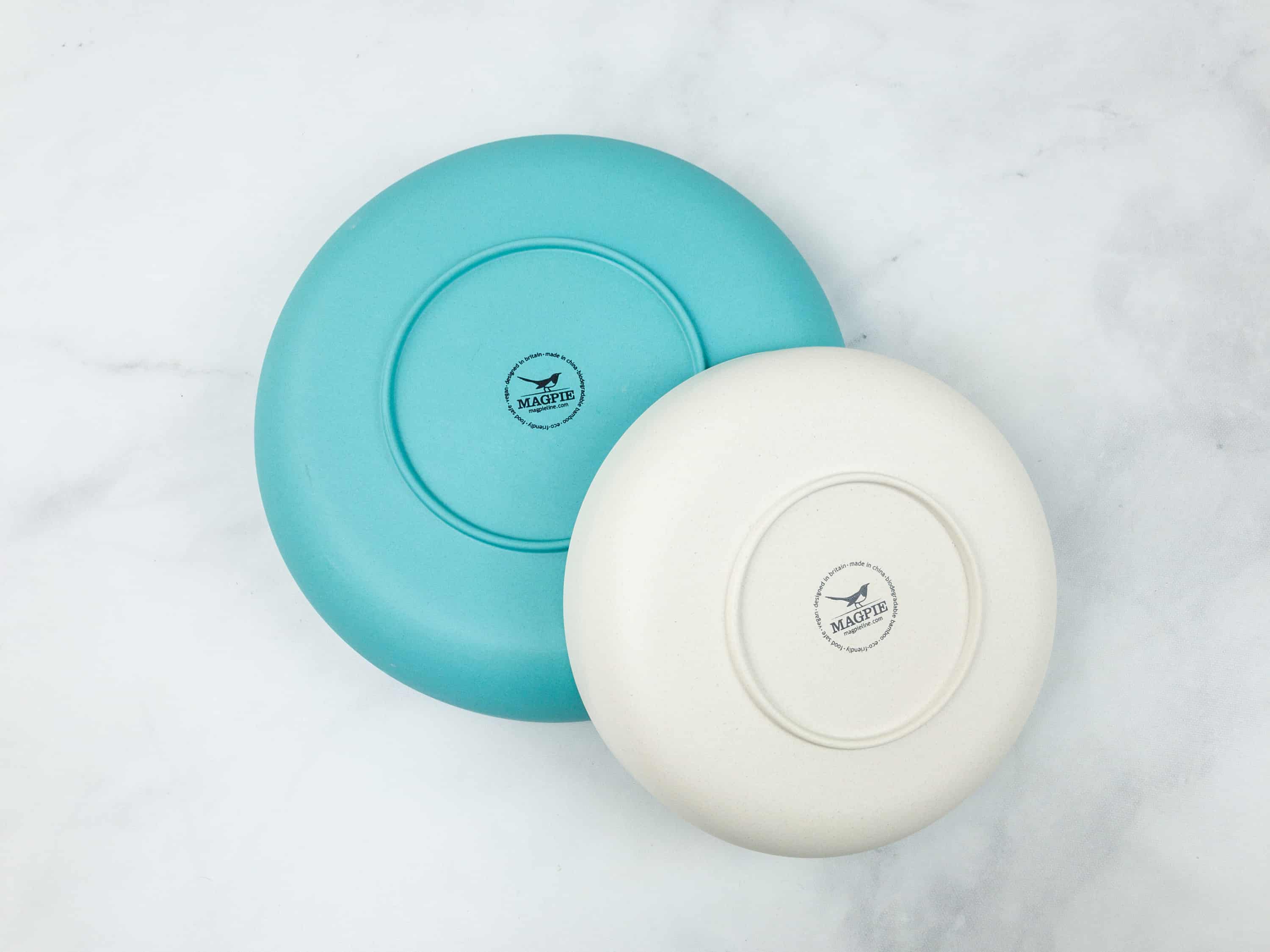 At the bottom of the serving bowls, you will find Magpie & Jay's logo.
Here's the bigger serving bowl which I am enjoying a lot because of the size and its cool color.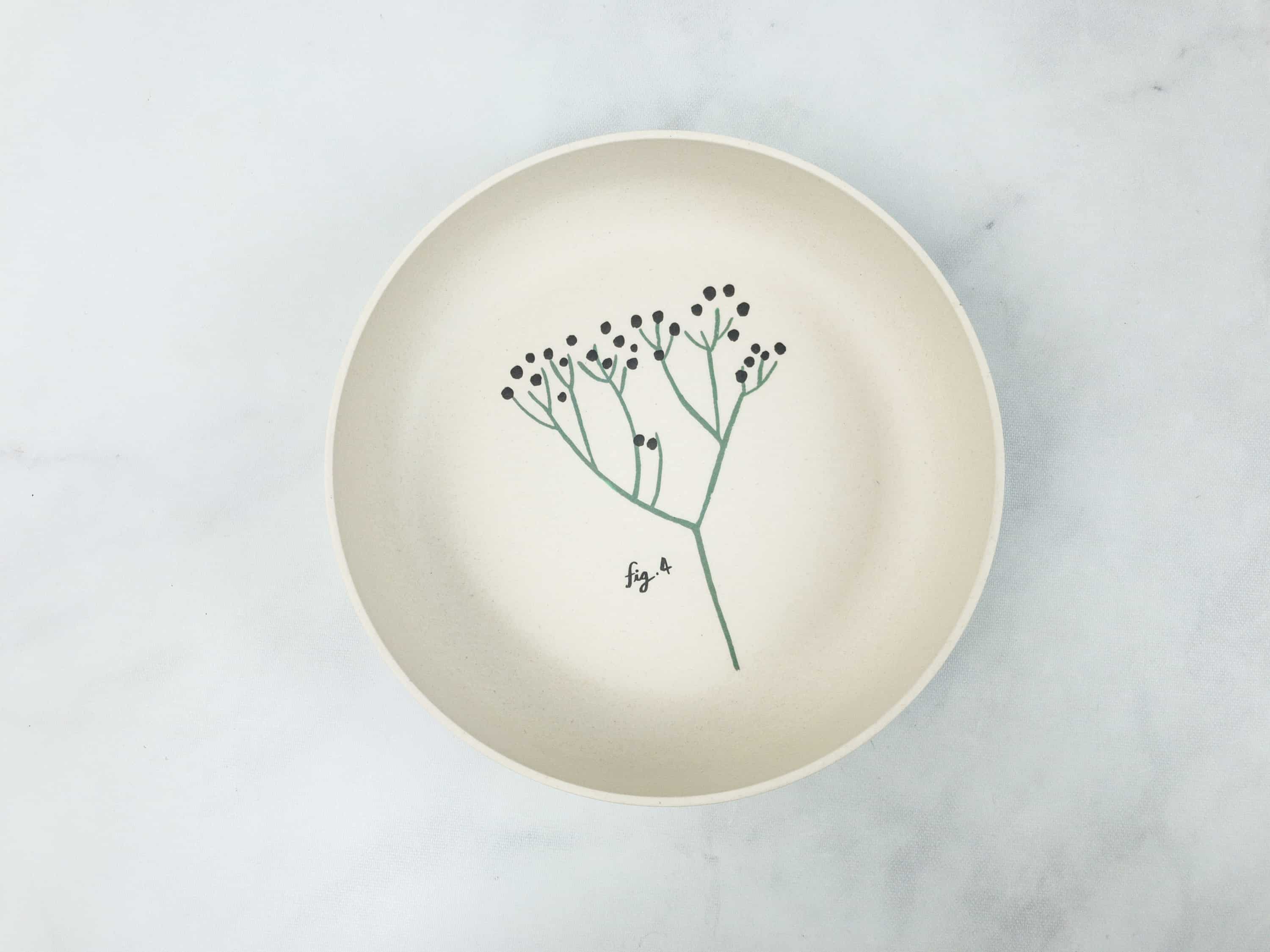 The smaller white bowl is simply elegant with its elderflower design. According to Sundae Home, it's "inspired by the latest gastronomic Wild Food trend."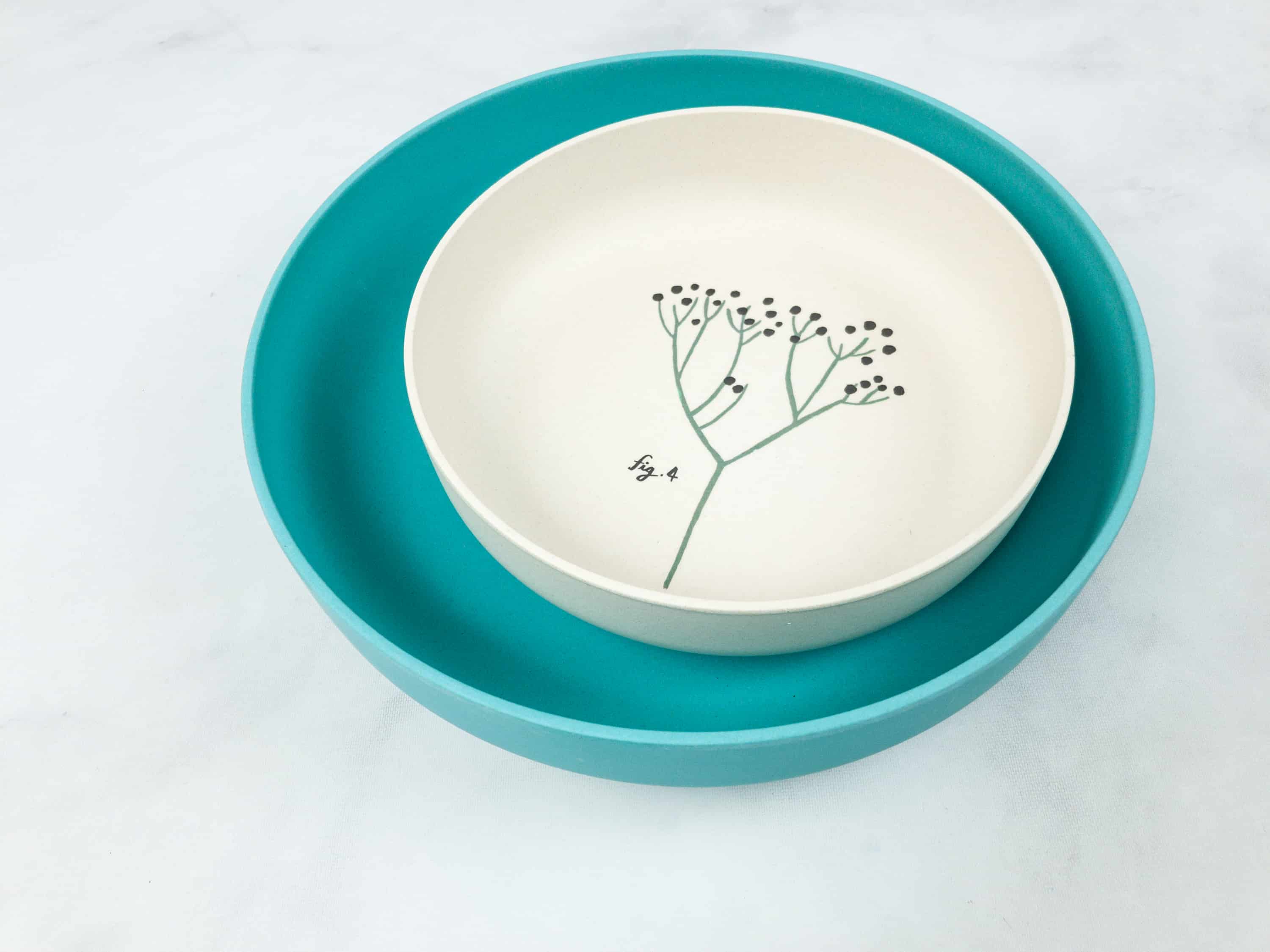 These are great serving bowls for any occasion or simply for displaying your farmers' market finds. I'm just happy that it's eco-friendly. It's definitely better than melamine or plastics! Some subscribers received this set in the colorway "rosehip."
Mayana Chocolate | Signature Collection Box – 4 Pieces ($10) Packaged elegantly in a white and gold box, these chocolate combinations are handpicked by Sundae Home and are meant to represent the flavors of spring!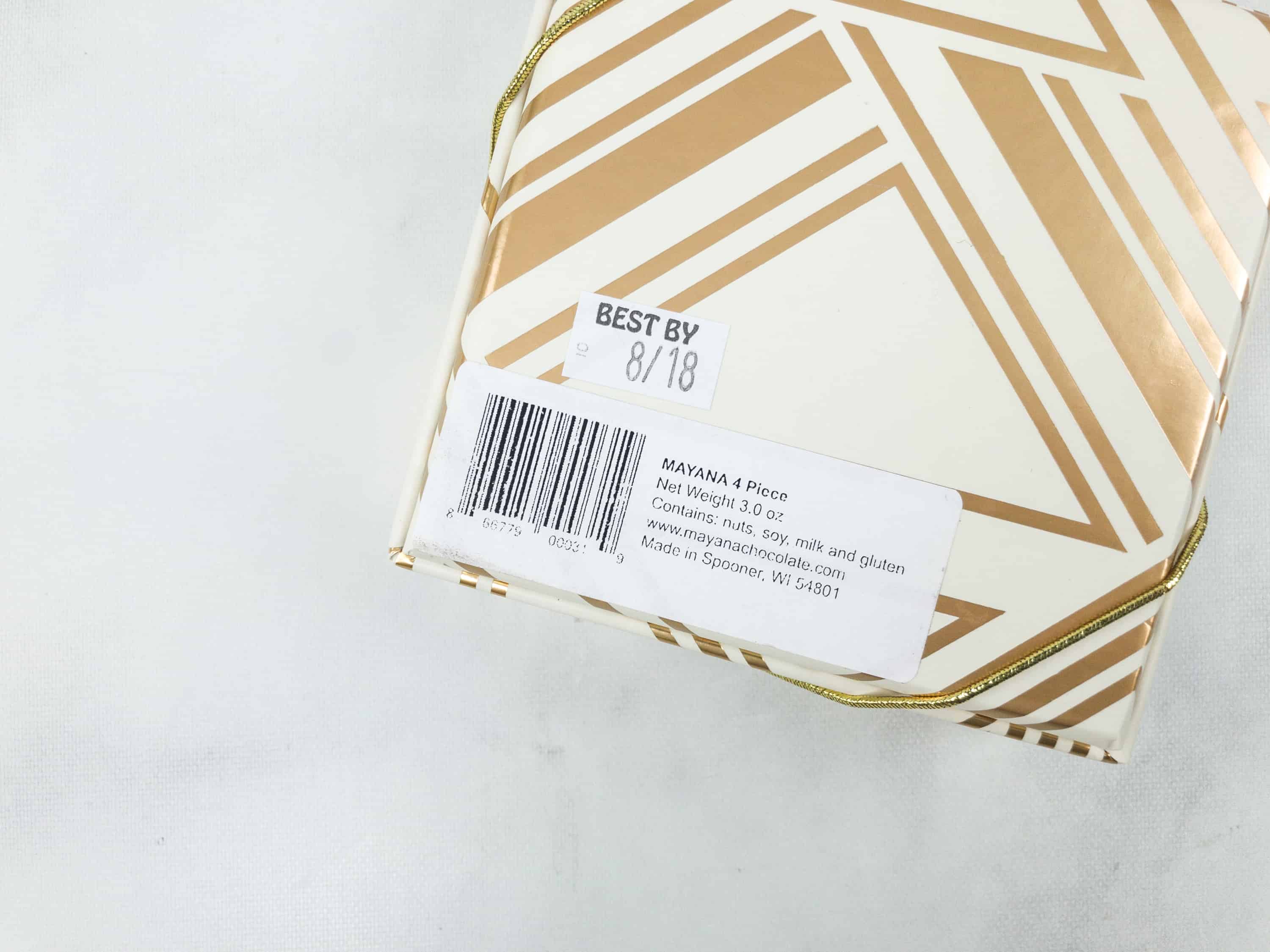 It has a best by date at the bottom of the box.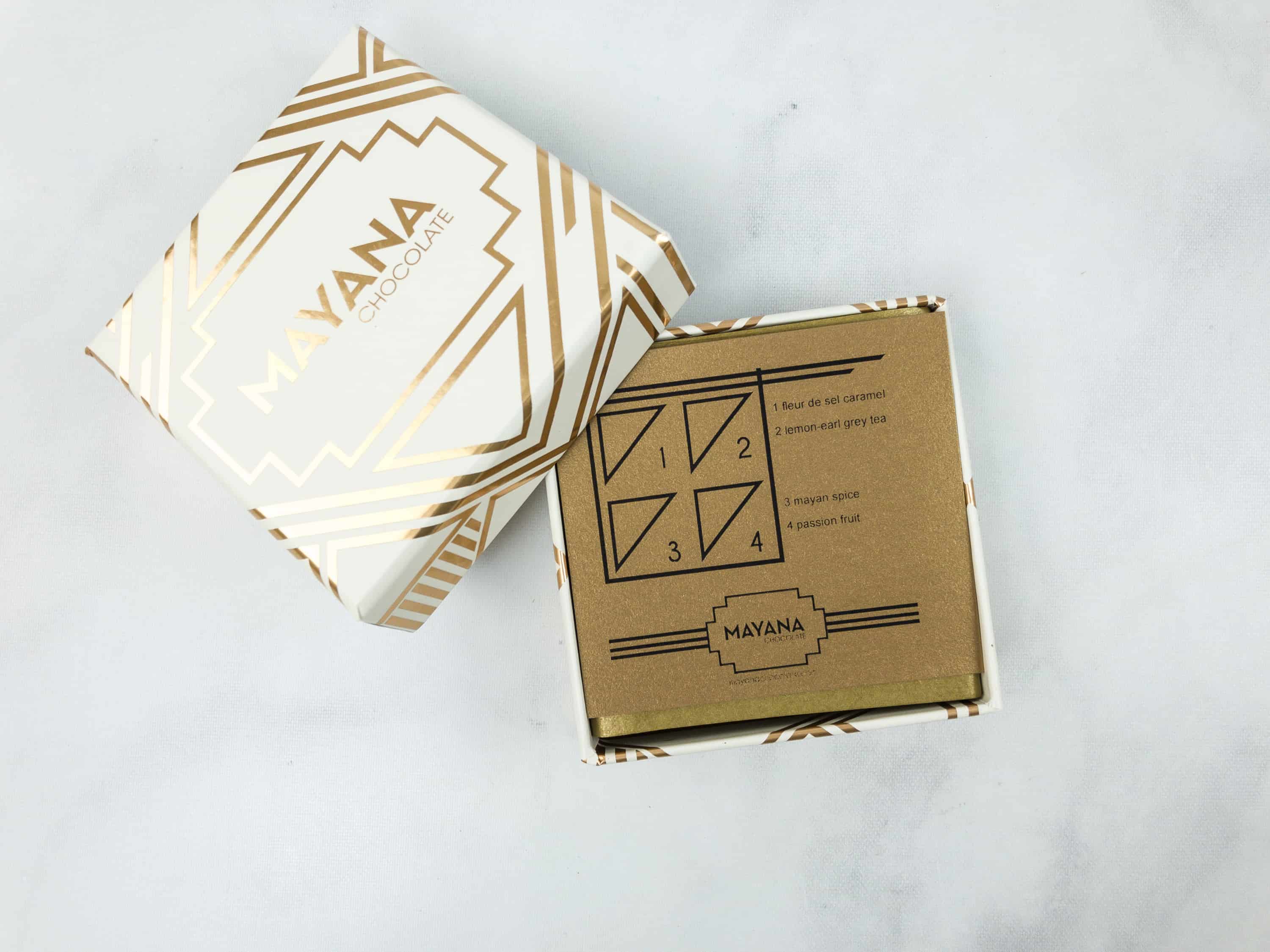 When you open it, you will see a legend of the four signature chocolates found in this box.
The chocolates were in a sectioned container and wrapped with a gold-colored foil. These are so luxurious!
The four flavors Sundae Home chose are Fleur De Sel Caramel, Lemon Earl Grey tea, Mayan Spice, and Passion Fruit.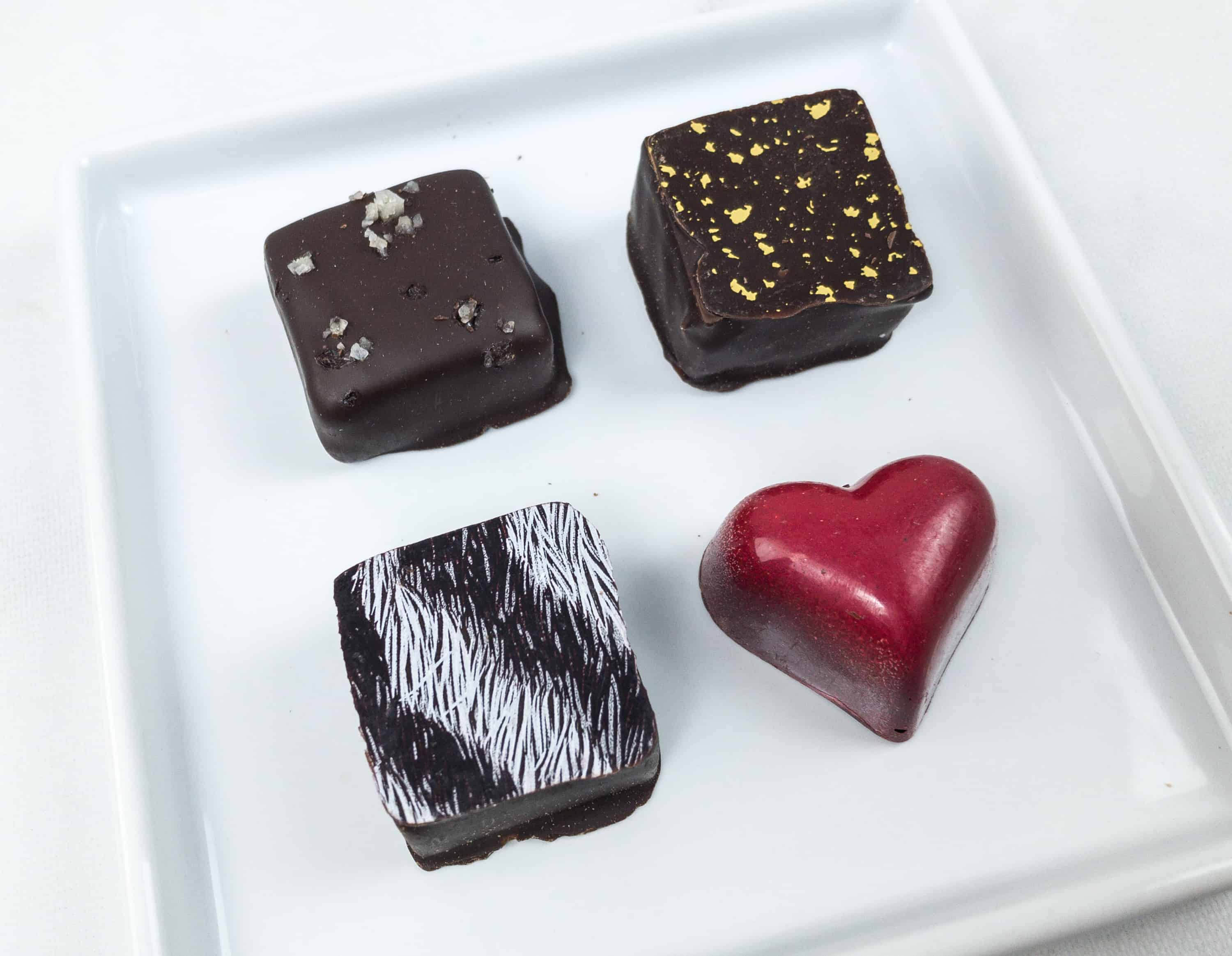 These are not just mere chocolates, they're a beautiful work of art. The flavors were complex yet wonderful and satisfying. It's definitely the kind of chocolate for those who have a discerning palate! I'm so sorry that I ate them before I took photos of the insides. They were all sublime.
Sundae Home's quality of curation is well thought out and includes contemporary pieces which are easy to incorporate into any home. I've fallen in love with the choice of colors in this box, it definitely looks spring to me in a modern and fresh way. Also, the signature chocolate at the end is a great surprise! There is now a longer wait for new housewares from the subscription because it's bimonthly, but it's all worth it! Everything's high-quality, elegant, and useful! Another point of note – I am particularly fond of receiving 3 pieces that are taller than they are wide – subscription boxes have a habit of sending flat things, and vase and 2 jars aren't just useful – they provide much needed height to arrangements!
What's your favorite home accent this month?